This originally ran as a Local Love in the 2021 issue.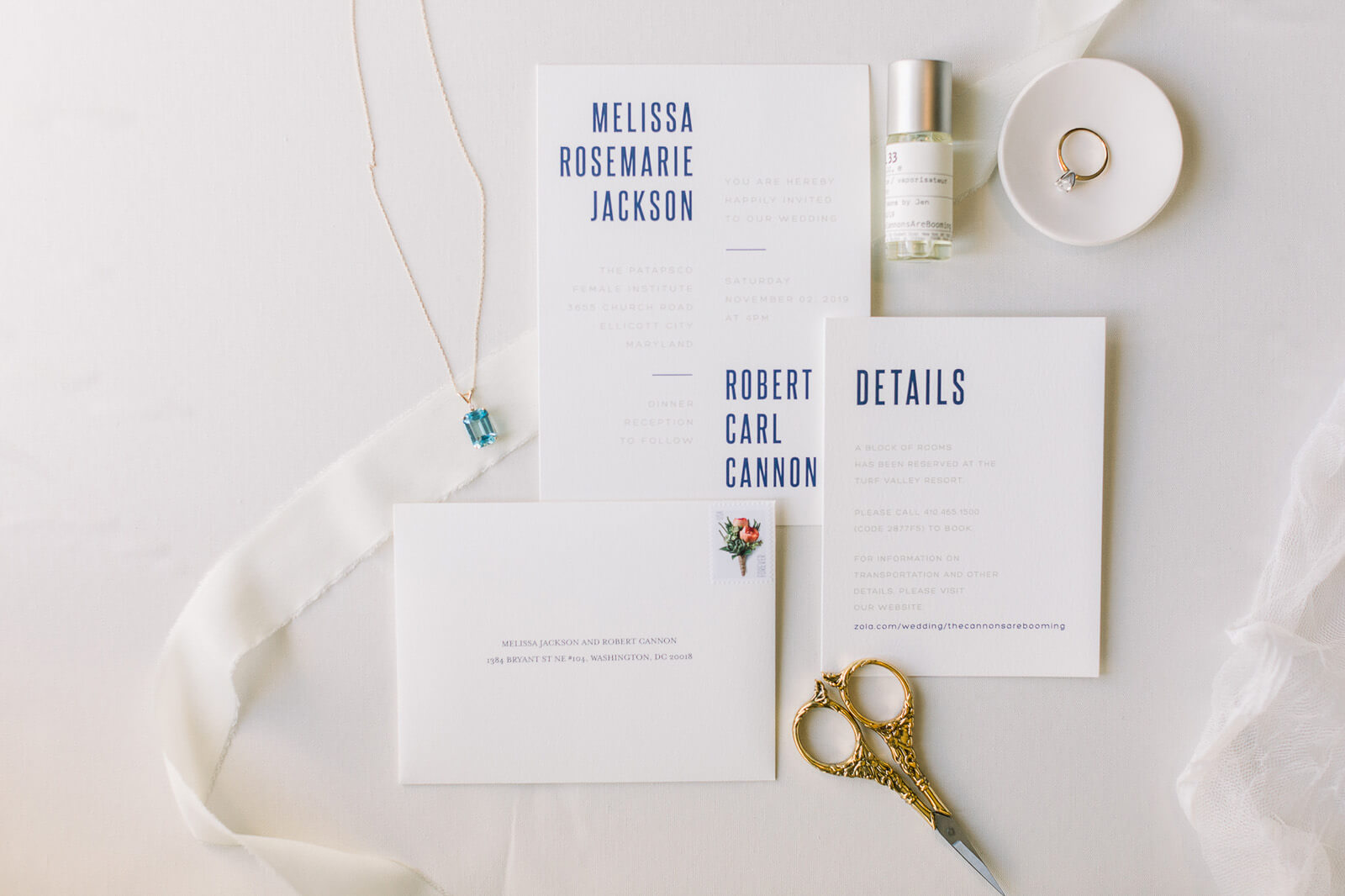 WEDDING DATE November 2, 2019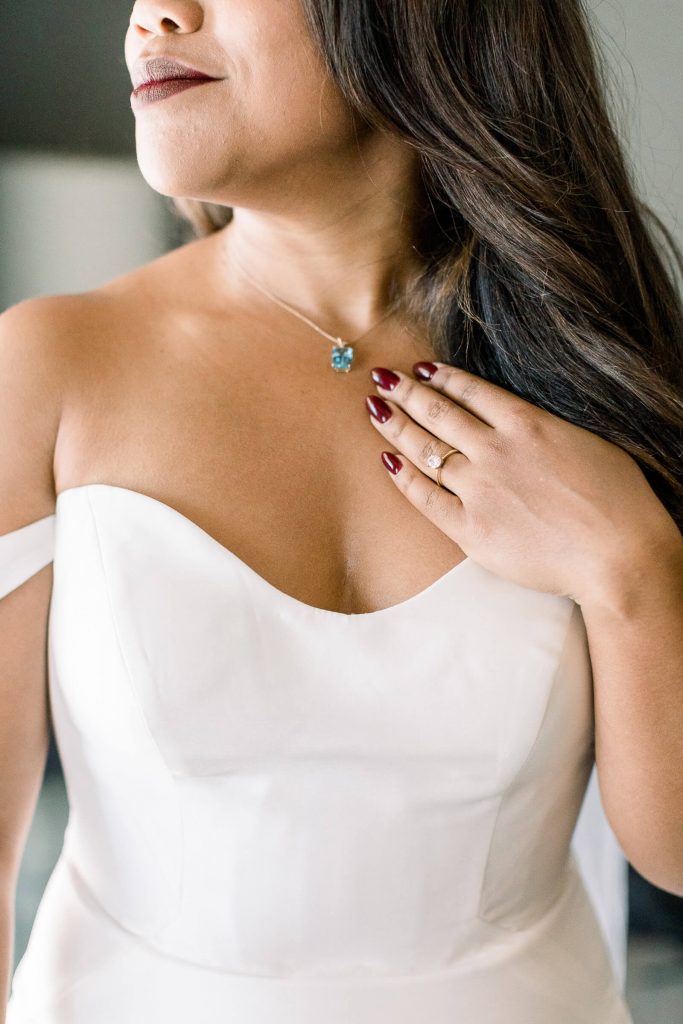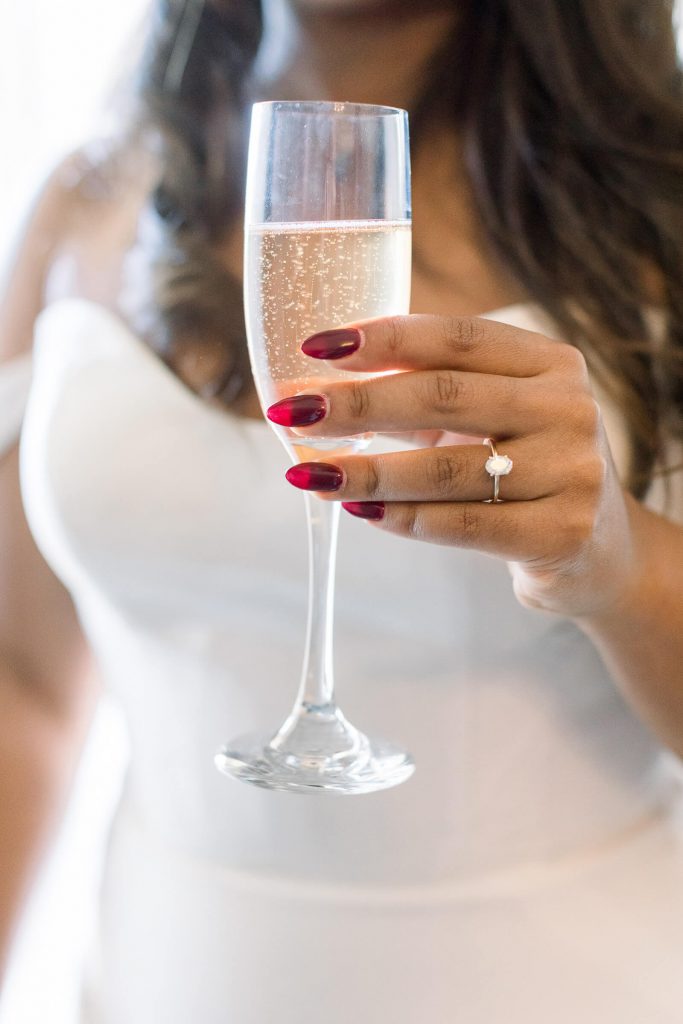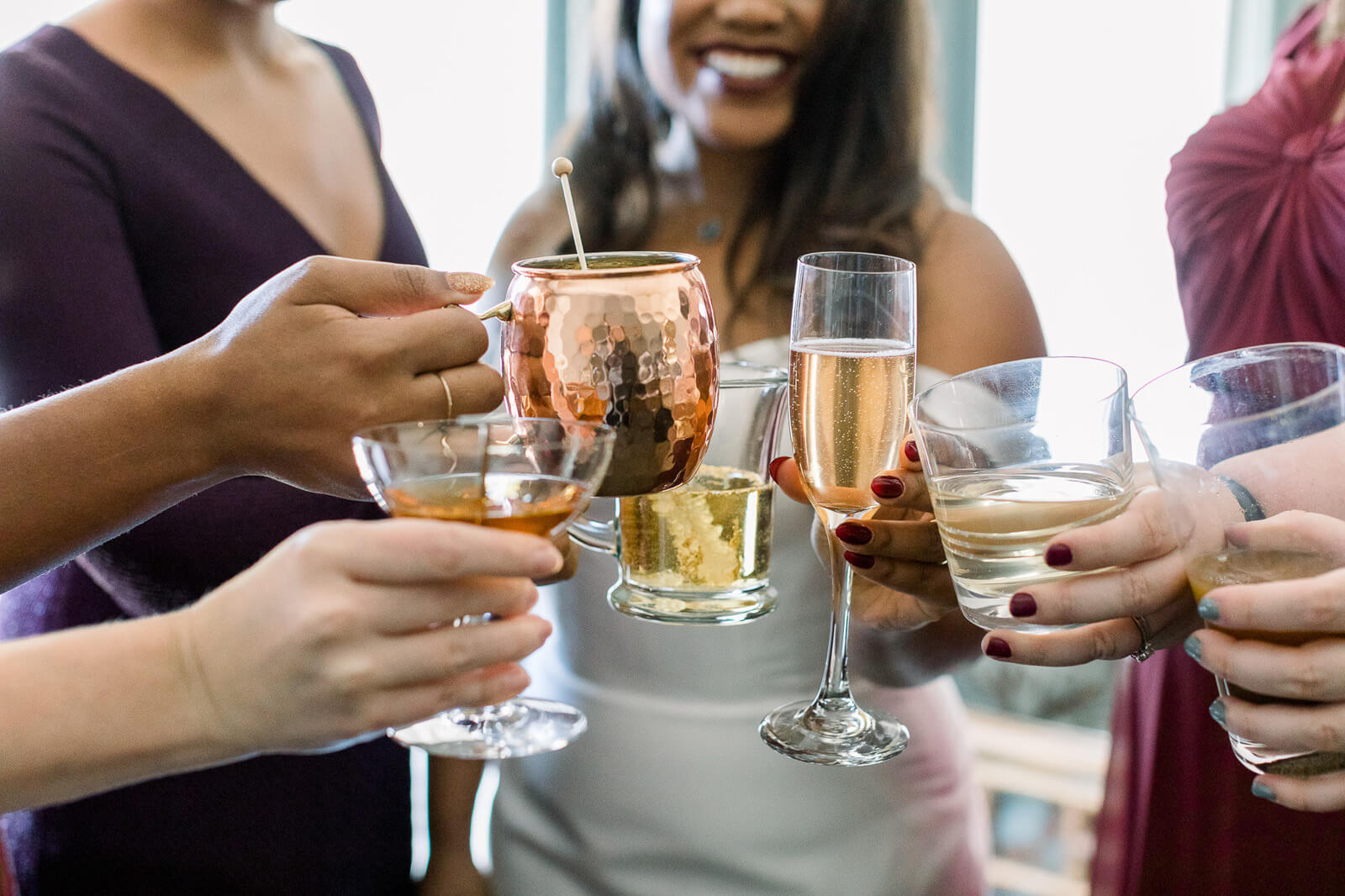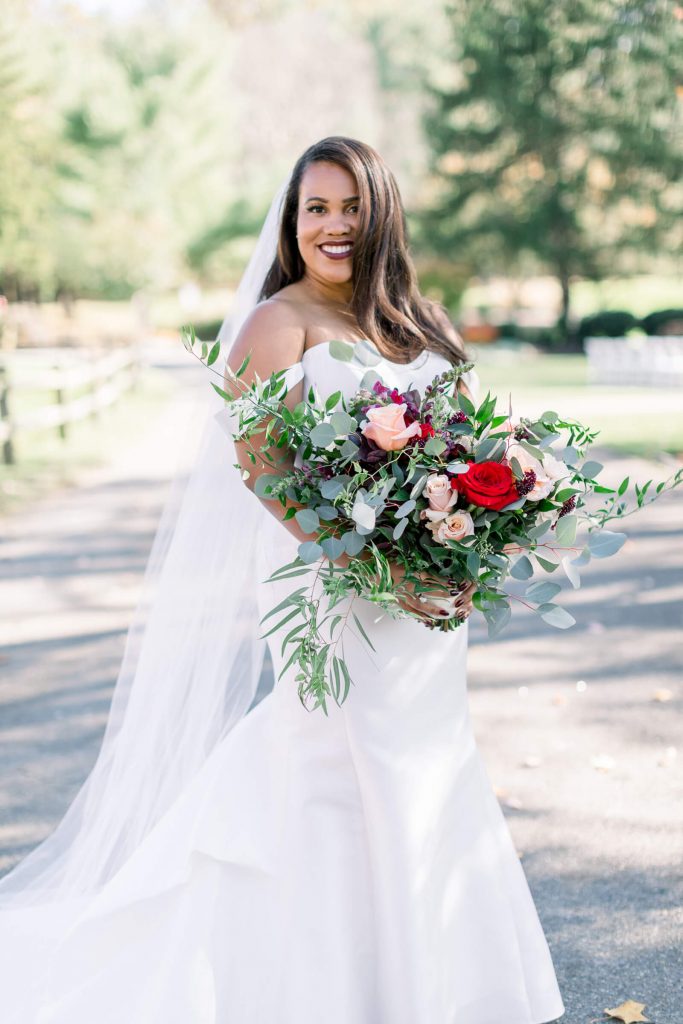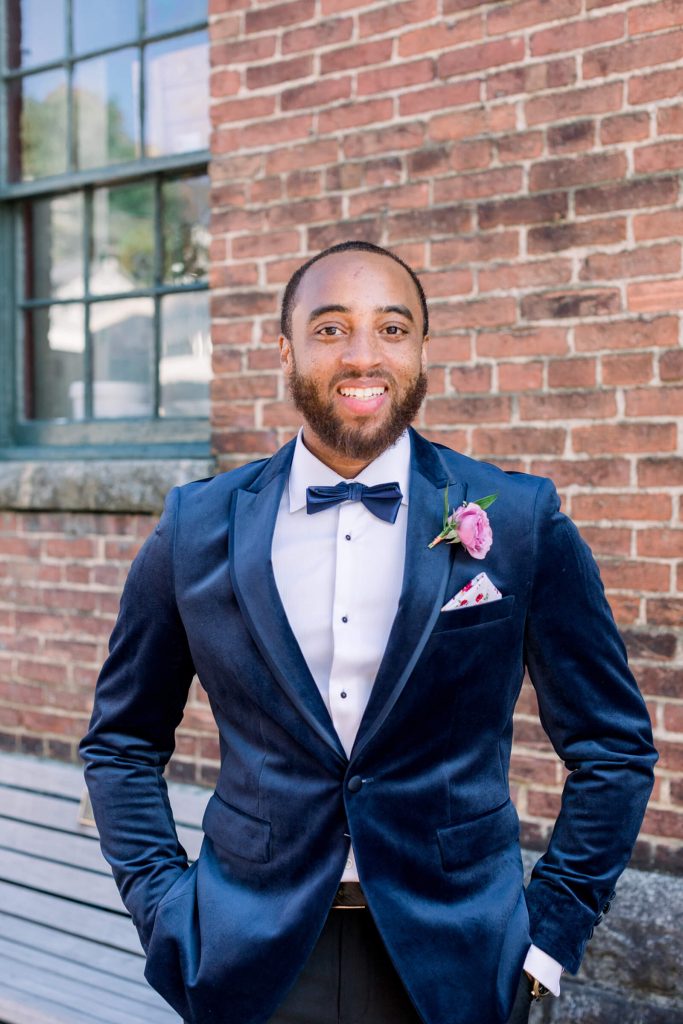 To celebrate their third anniversary of dating, Rob Cannon surprised Melissa Jackson with a trip to San Francisco. As the trip got closer, Melissa was suspicious that a proposal was likely, but Rob seemed calm and collected. They spent an epic day in the city before a fancy meal overlooking the Bay Bridge. After dinner, they walked around—seemingly aimlessly—and then, in the middle of the street, Rob popped the question. He had been carrying around the ring all day and had tried about five different times to propose, but each attempt was foiled by different circumstances. The final location was perfect: well-lit, by the water, and with cars honking and people yelling "congratulations" as he got down on one knee. They brought that same spirit—planned but not too planned—to their wedding. They knew they wanted a day that was romantic, timeless, and a little chic. But perhaps the most unique part of their celebration was the venue—the Patapsco Female Institute, perched on Ellicott City's highest point. The couple had originally wanted to get married in D.C.—where they reside—but after touring PFI, they just couldn't stop thinking about the former girls' boarding school, now a partially rebuilt historical site. "Partially" meant a building with no roof. "It's such a different and stunning find," says Melissa, that they figured an all-outdoor wedding in November was worth the weather risk. (It did dip down to the 30s that night, but "that's what drinks and dancing are for, right?" says Melissa.) And PFI's blue beams also influenced the wedding's darker, moodier palette—with shades of navy (including Rob's velvet jacket), gold, blush, and burgundy. Guests found their seats from the oversized champagne escort walls—one of Melissa's favorite design elements—and spent the evening dancing under the stars (a major benefit of no roof).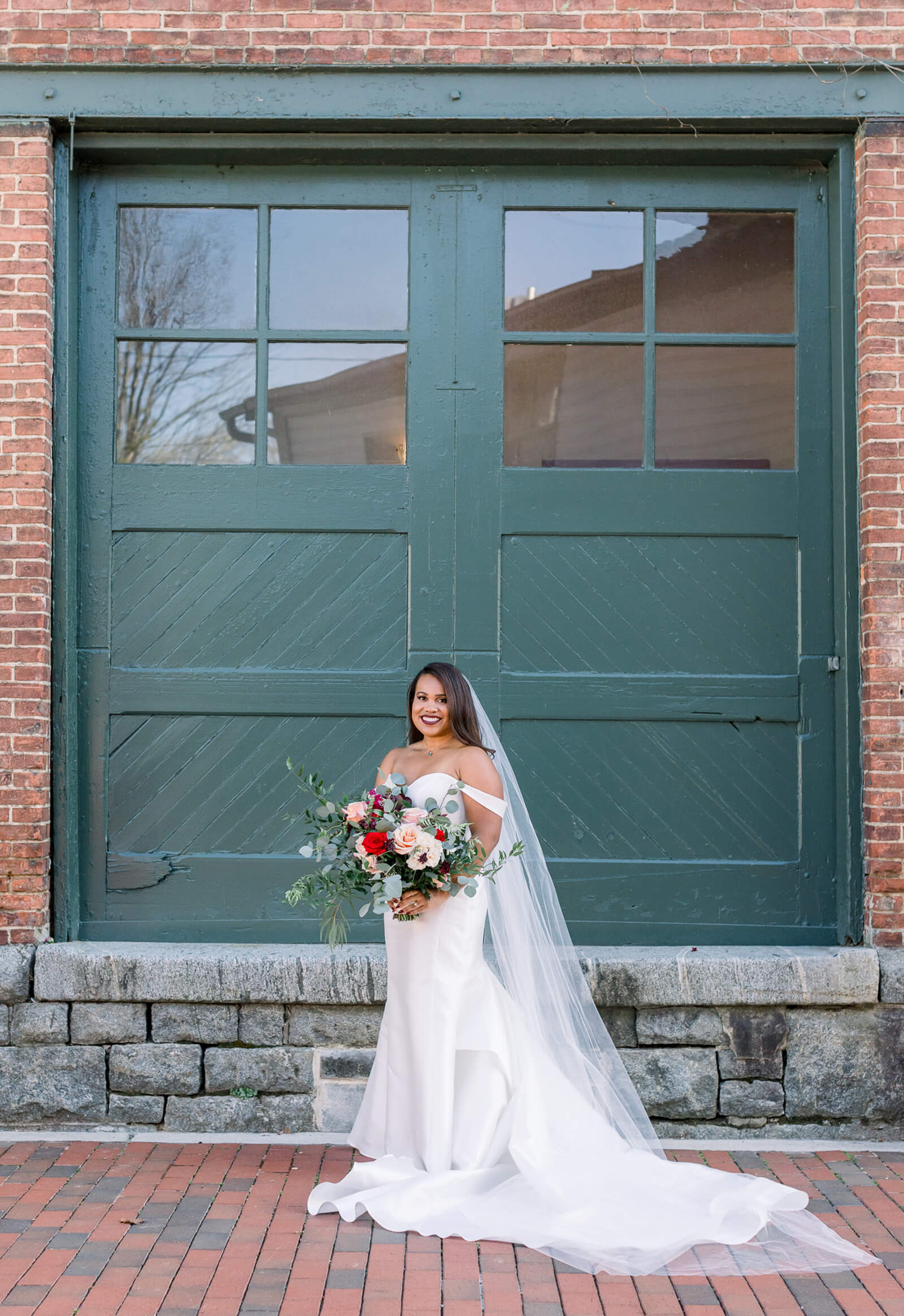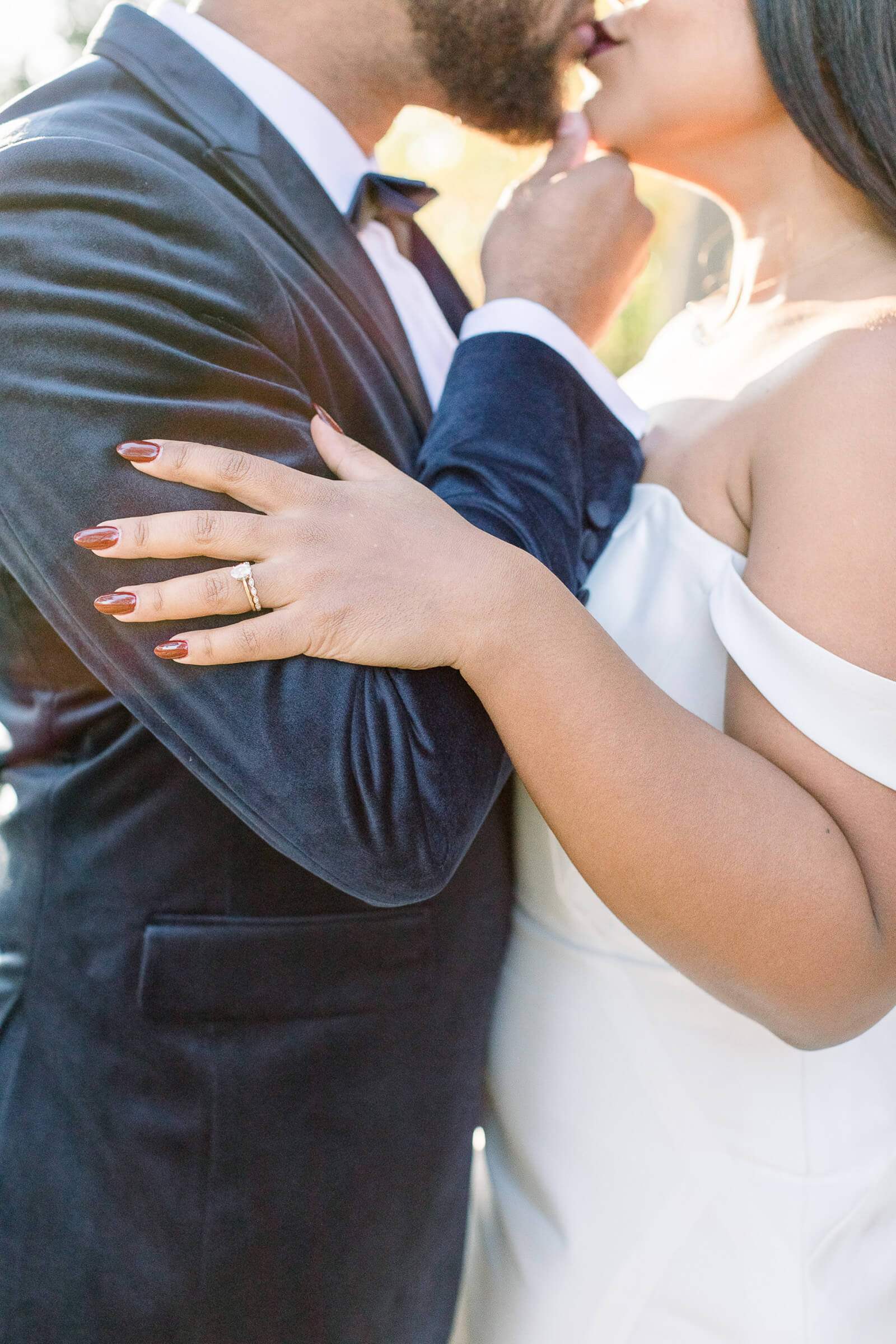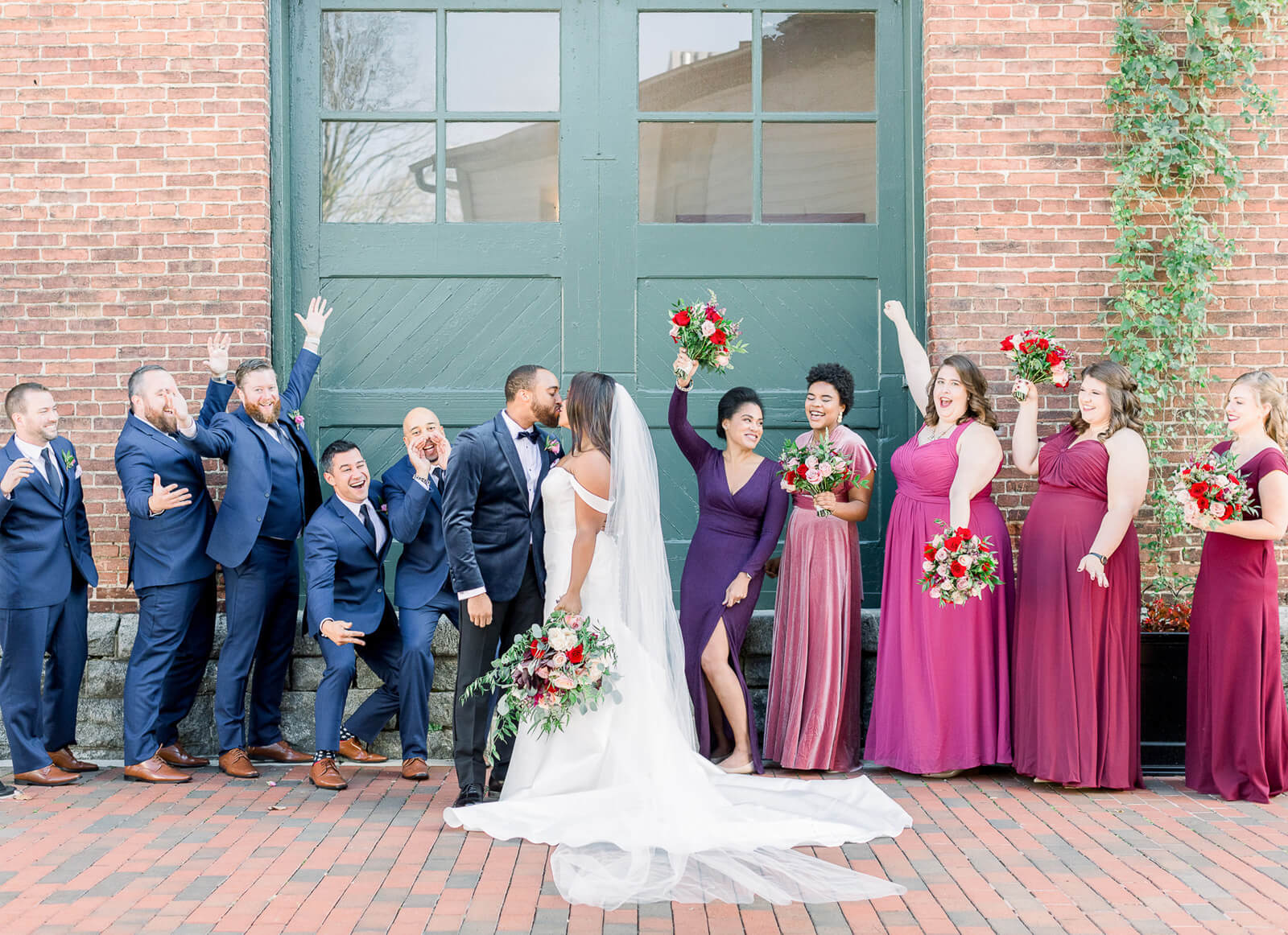 On their wedding day, after taking photos around Ellicott City, Melissa and Rob found themselves at PFI about an hour before their guests arrived for the ceremony. "It allowed us to relax, walk around the venue, and try to stay out of the way of the vendors setting everything up," says Melissa. "And just take it all in." They grabbed a drink, chatted with their family and bridal party, and "just chilled." A bit of stillness on a whirlwind day. Says Melissa, "It ended up being one of our favorite moments of the day."