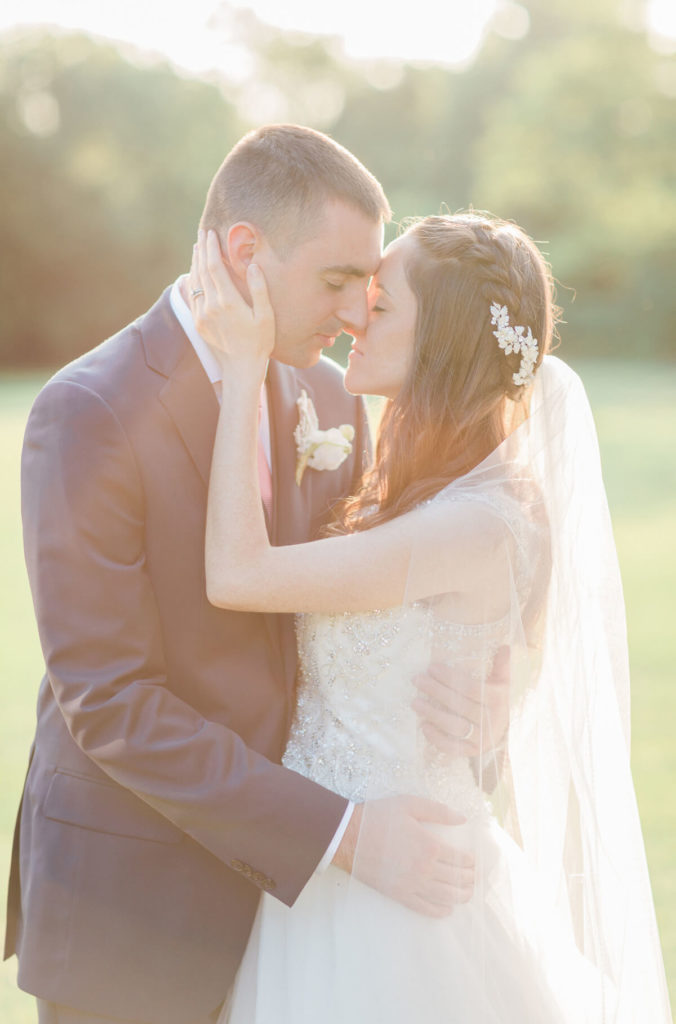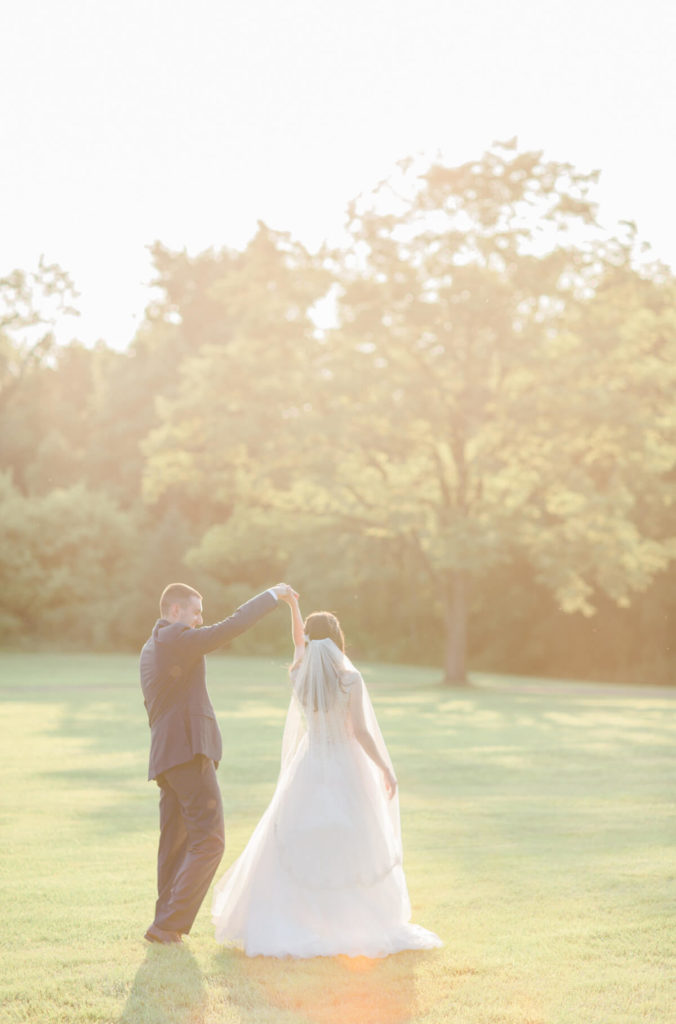 Occupations Sarah is a 4th year veterinary student; John is an operations manager.
Wedding date June 17, 2016
Number of Attendees 8
Number of Attendants 4 bridesmaids and 4 groomsmen
How You Met We met through mutual friends in high school on a date to see Ocean's Eleven in December 2001.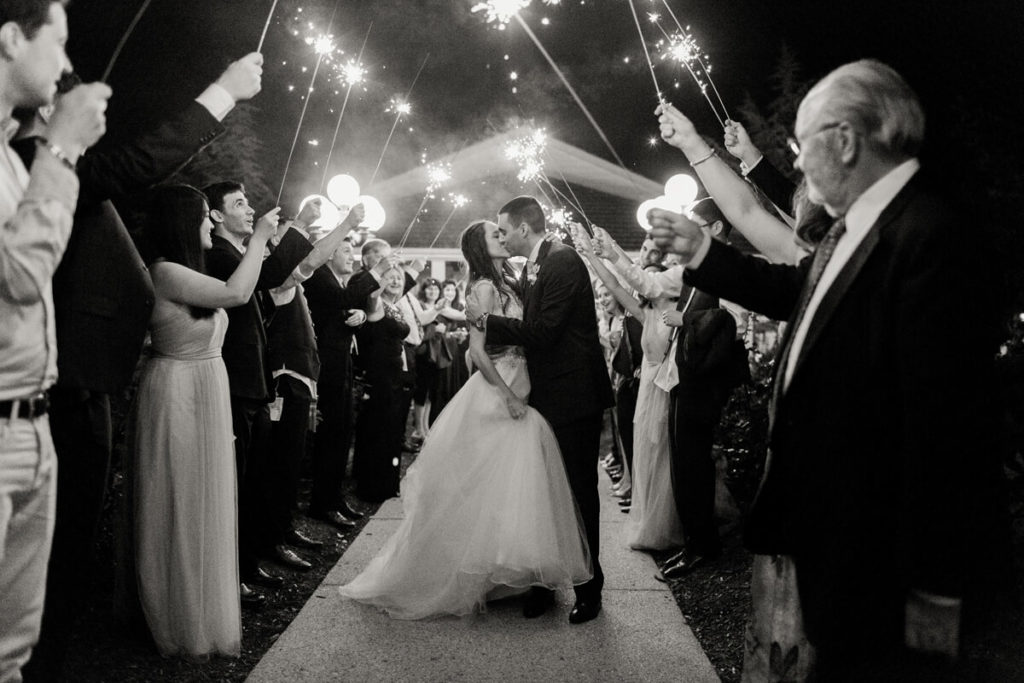 The Engagement John proposed to Sarah in July of 2014 a few days before they moved across the country together. He made sure to have Sarah's family dog, Daisy, involved in the proposal. The engagement ring held special significance as the diamond was from John's grandmother's engagement ring. After John proposed, he handed Sarah a note that his grandmother had written to her explaining the story behind the diamond and how her husband had proposed to her.
Wedding Design Inspiration We knew that we wanted to have our ceremony in a romantic setting with lots of flowers, and the Antrim was the perfect fit due to its numerous gardens.
What Was Unique and Special About Your Wedding Day The most special thing about our wedding day was being able to have all of our family together at the same place and time. Our relatives as far out as Europe even made the trip out for our special day.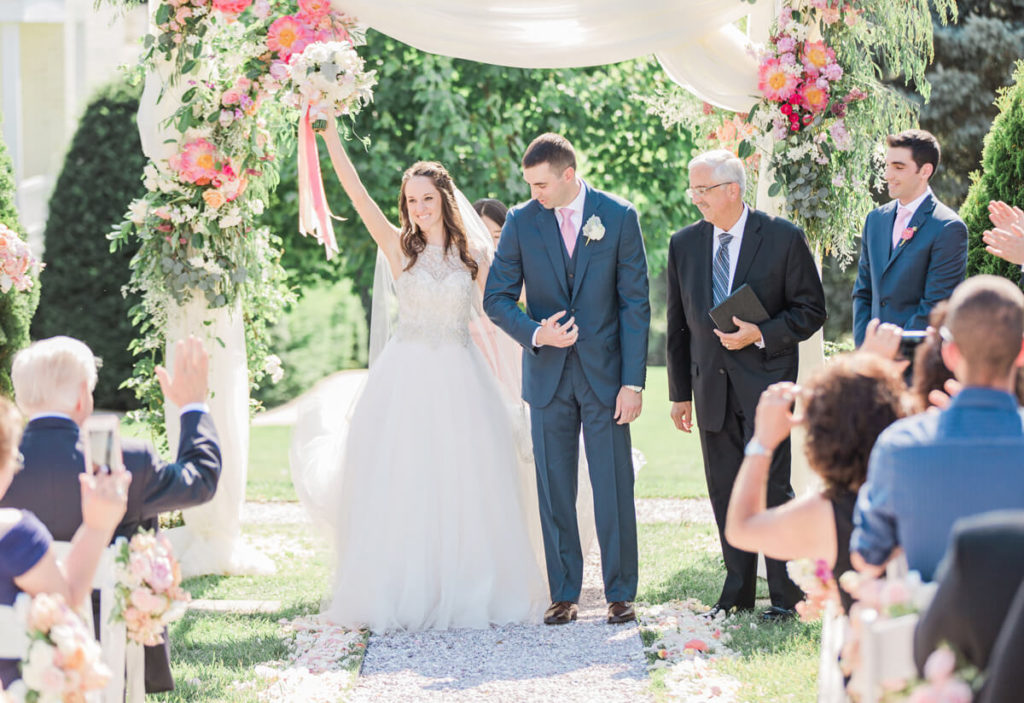 Favorite Details Our favorite details were the wall of roses, floral wreaths hanging from the chandeliers at our reception, and our loveseat decorated with "Mr. and Mrs." using the University of Michigan's classic "M."
Most Unexpected Event On Your Wedding Day The sunshine! Our ceremony was outdoors and up until the day before the wedding, the weather forecast was predicting tons of rain. The day of the wedding, it was bright and sunny