This originally ran in the 2013 issue as a Local Love.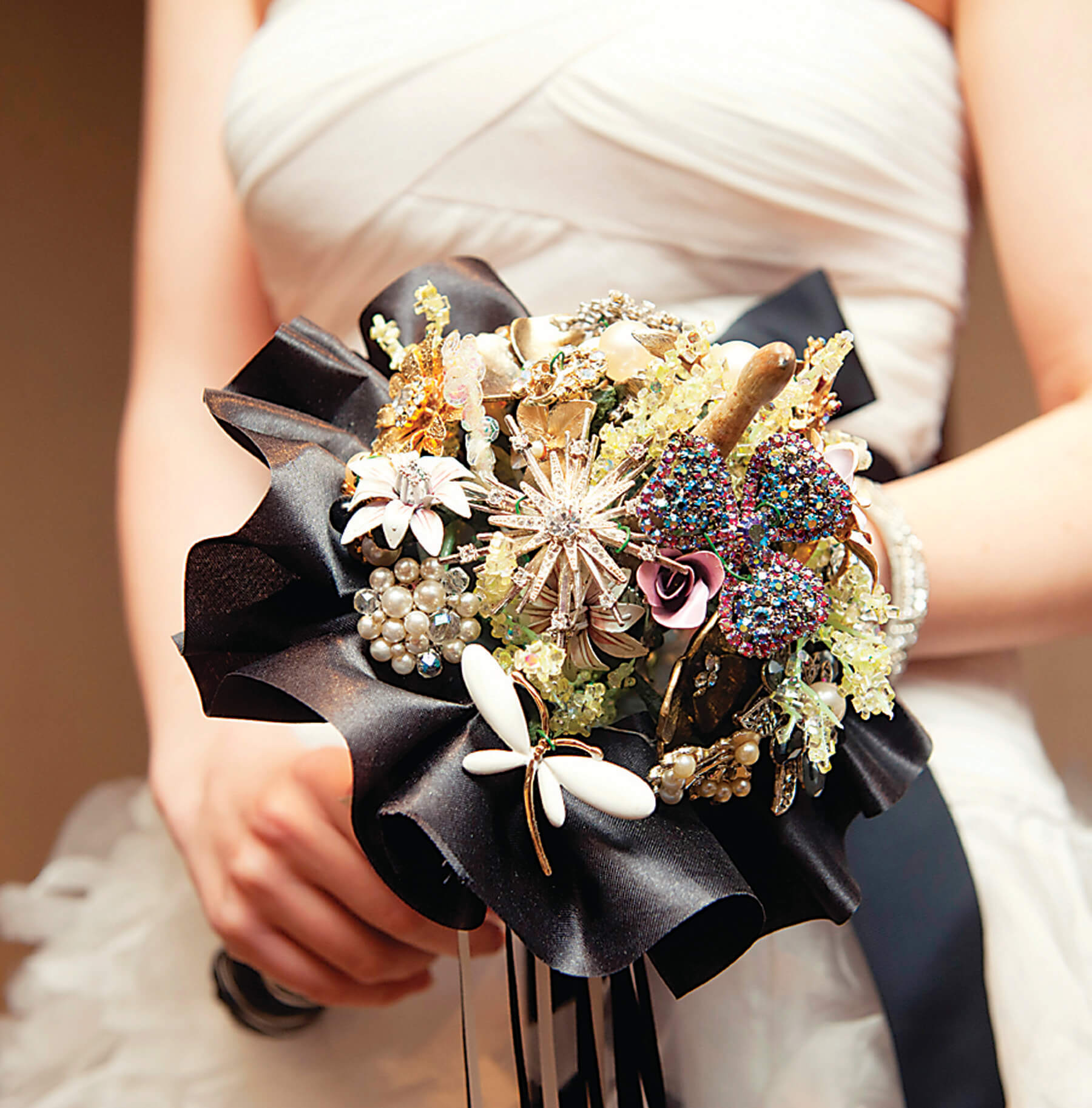 Occupations Joan is a retail manager for Loft; Patrick is a high-school social-studies teacher.
Wedding Date June 23, 2012
Number of Attendees 65
Number of Attendants 5
How They Met I guess the official answer is Myspace. Remember Myspace?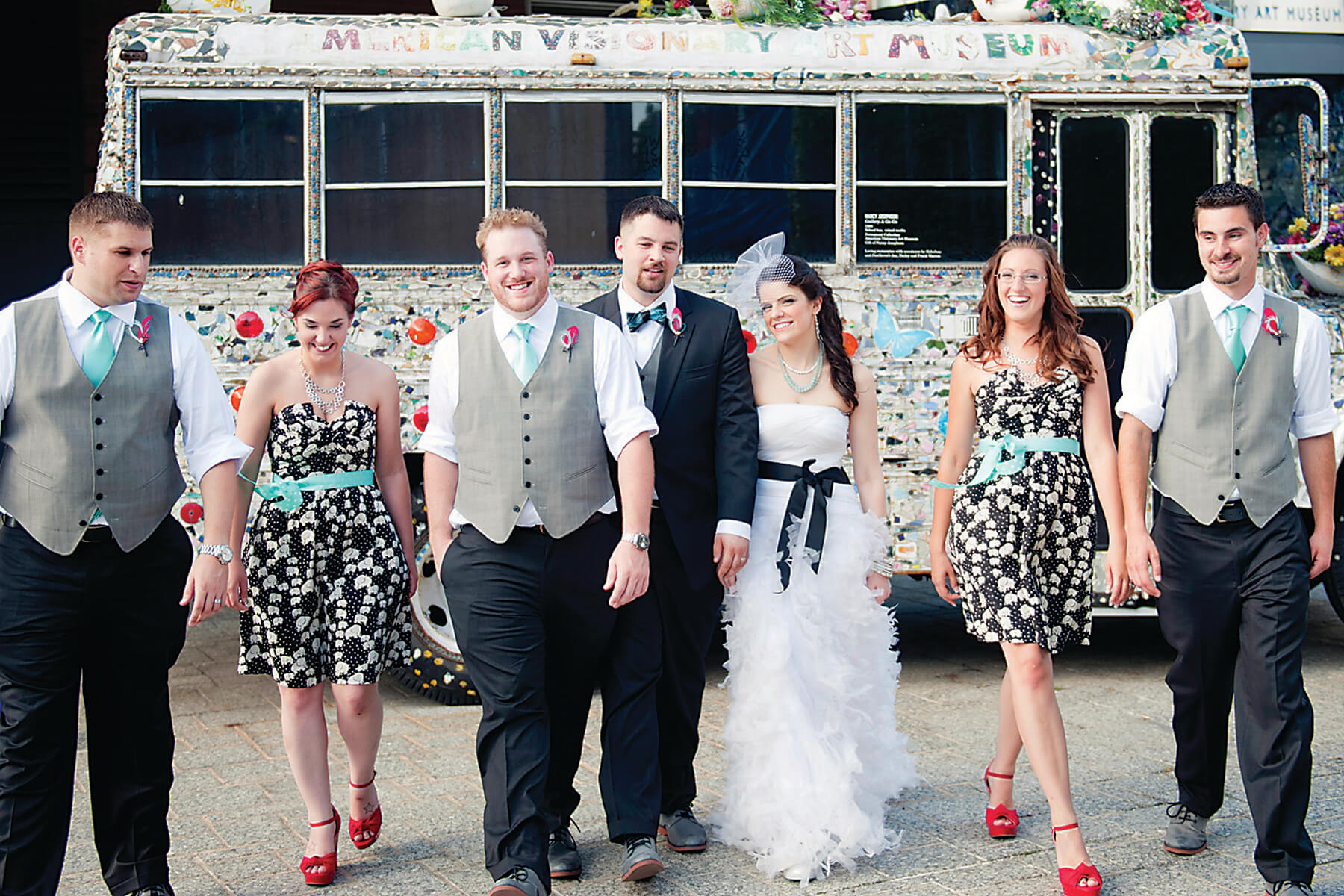 The Engagement Joan came home late from work to find candles and flowers all over the front room. There was a very sweet note on the table written by Patrick, and as Joan was reading it, Patrick came around the corner, ring box in hand, and got down on one knee.
A Date They'll Always Remember Our first date. Patrick showed up at Joan's apartment wearing a tuxedo T-shirt, single rose in hand. Talk about first impressions. We always laugh about it . . . but I guess it worked.
Wedding Design Inspiration The carnival, childhood nostalgia, all things fun.
Favorite Details Paper pinwheels, hundreds of them, all handmade by the mother of the bride; and the beautiful bridal brooch bouquet, with lots of vintage pieces, contributions from family members, all built around a drumstick from the bride's beloved older brother who passed away shortly before the wedding.
Most Unexpected Event on Their Wedding Day The perfect weather. Planning a wedding ceremony on a boat followed by a reception on a pier is nerve-wracking because of the unpredictable. But as long as you have a backup plan, you just have to risk it and leave it in nature's hands. And our payoff was a perfectly beautiful summer day.
Honeymoon Mini-moon to the Poconos, honeymoon to Italy next year.