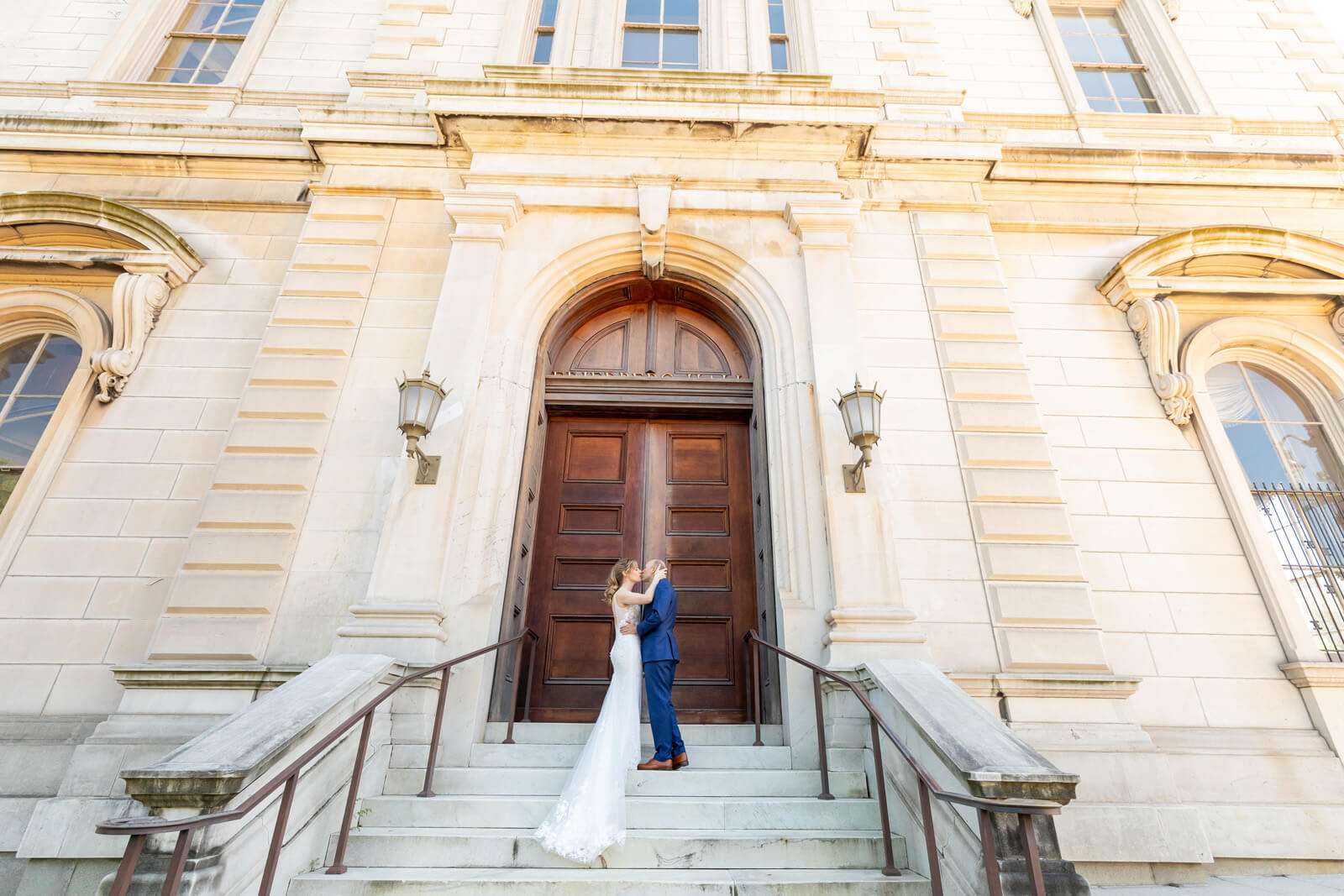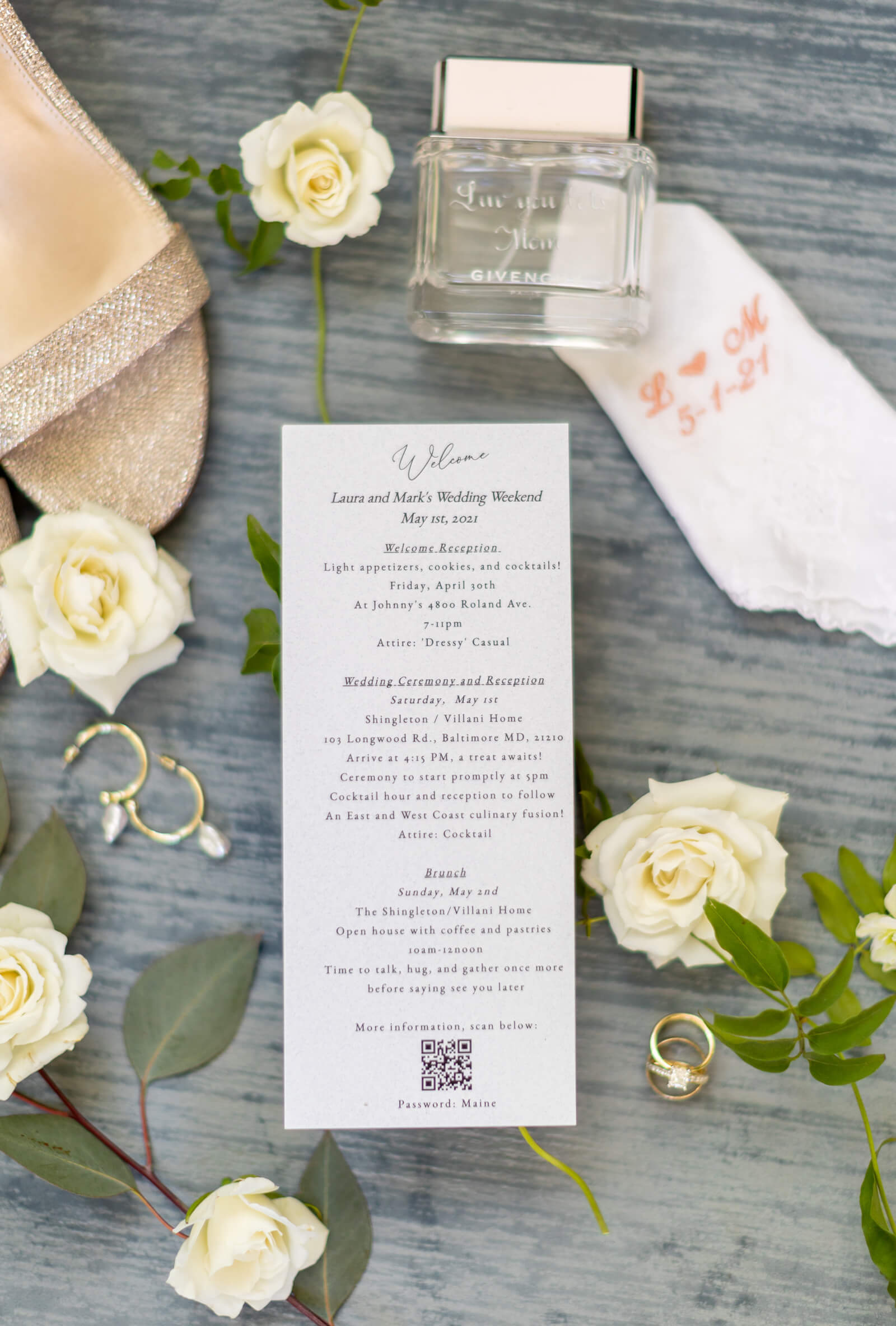 Occupations Physicians. We both recently completed medical residency and were still in residency when we married.
Wedding datE May 1, 2021
Number of Attendee Approximately 75
Number of Attendants Six bridesmaids; five groomsmen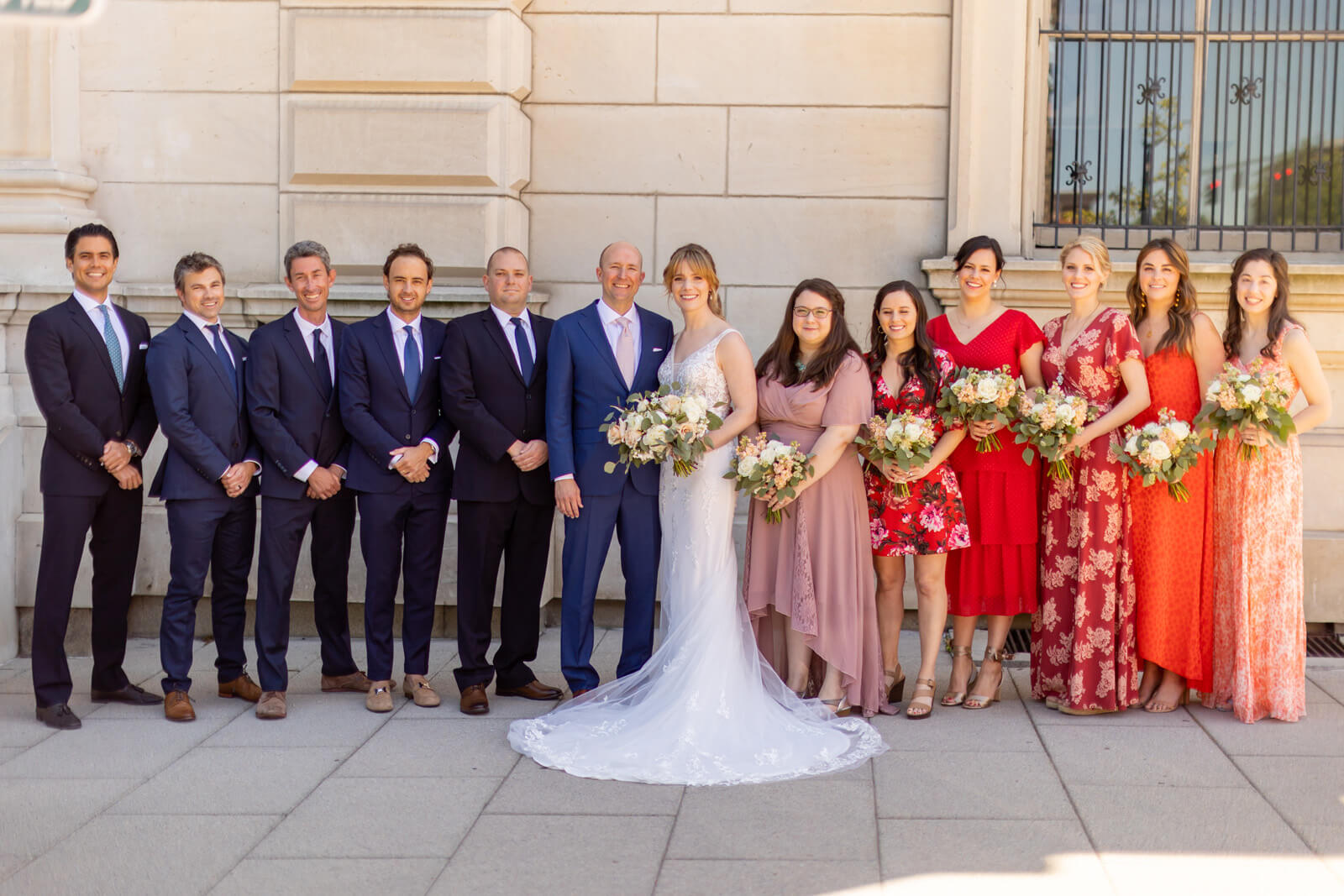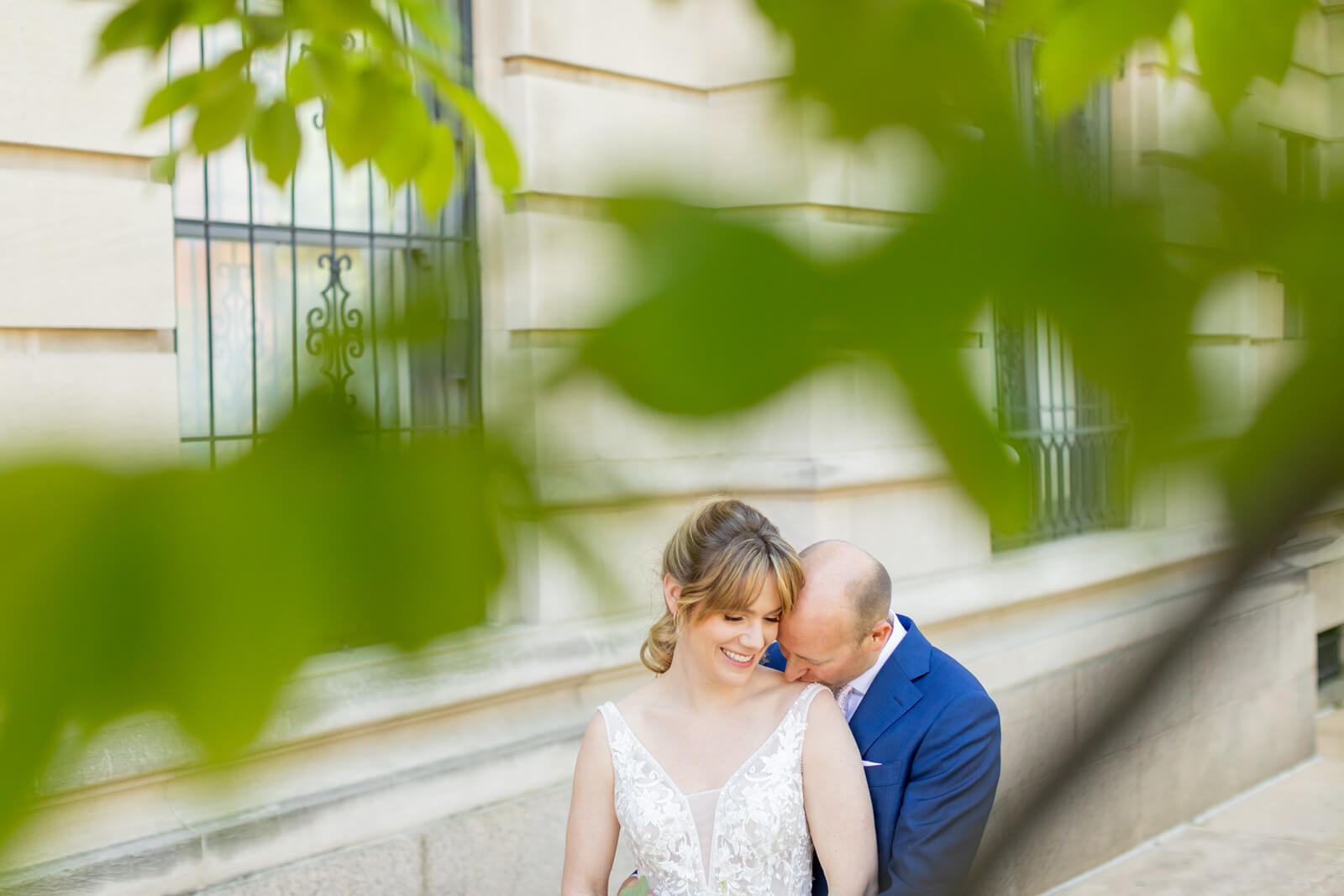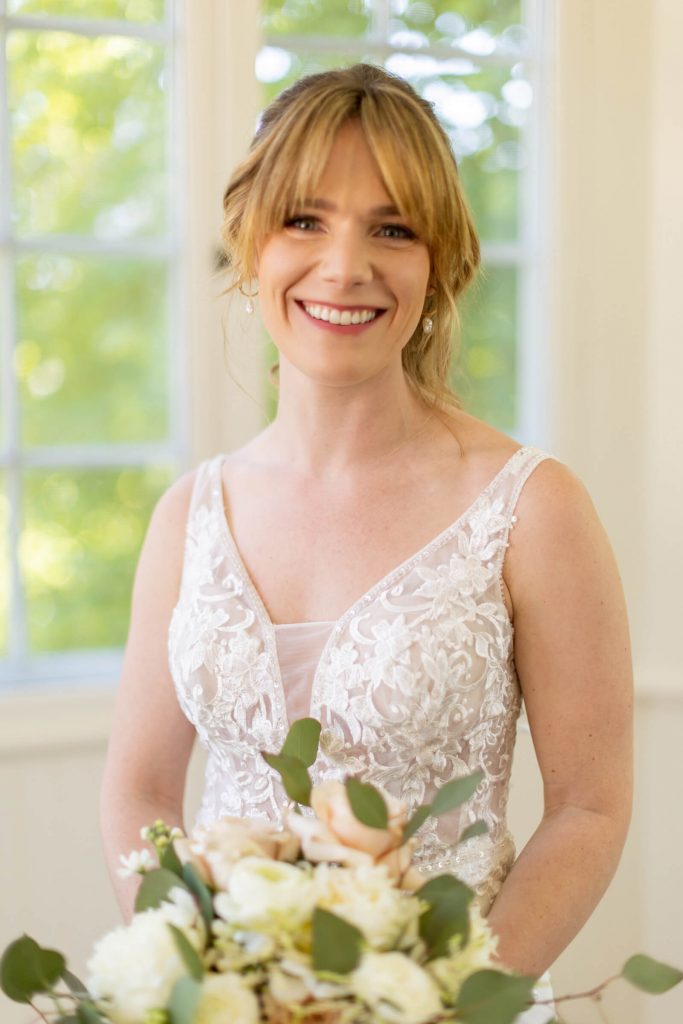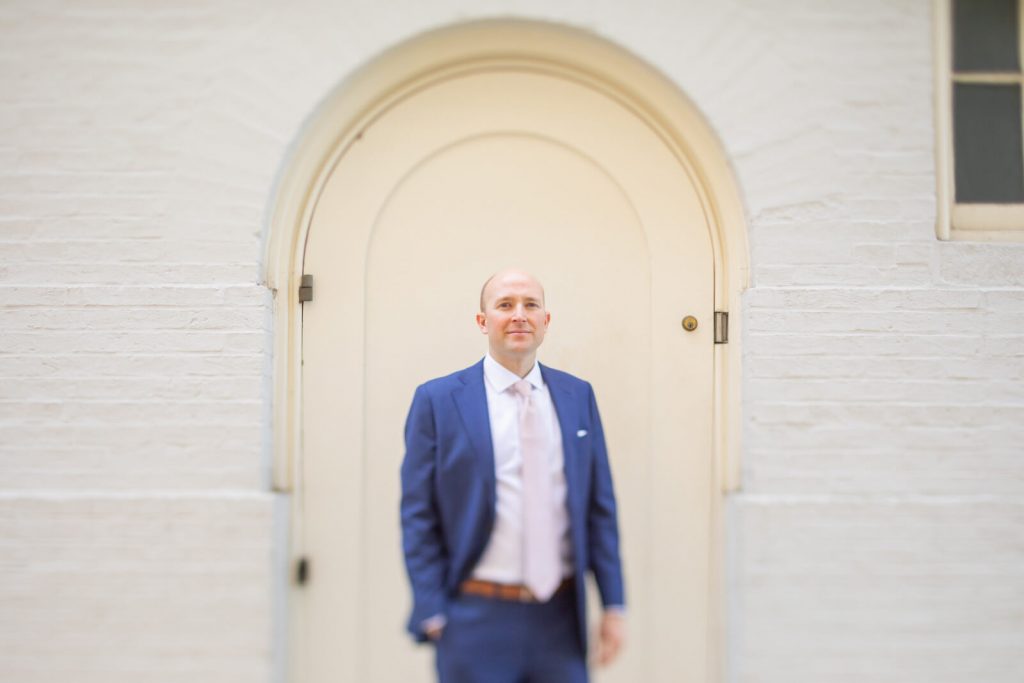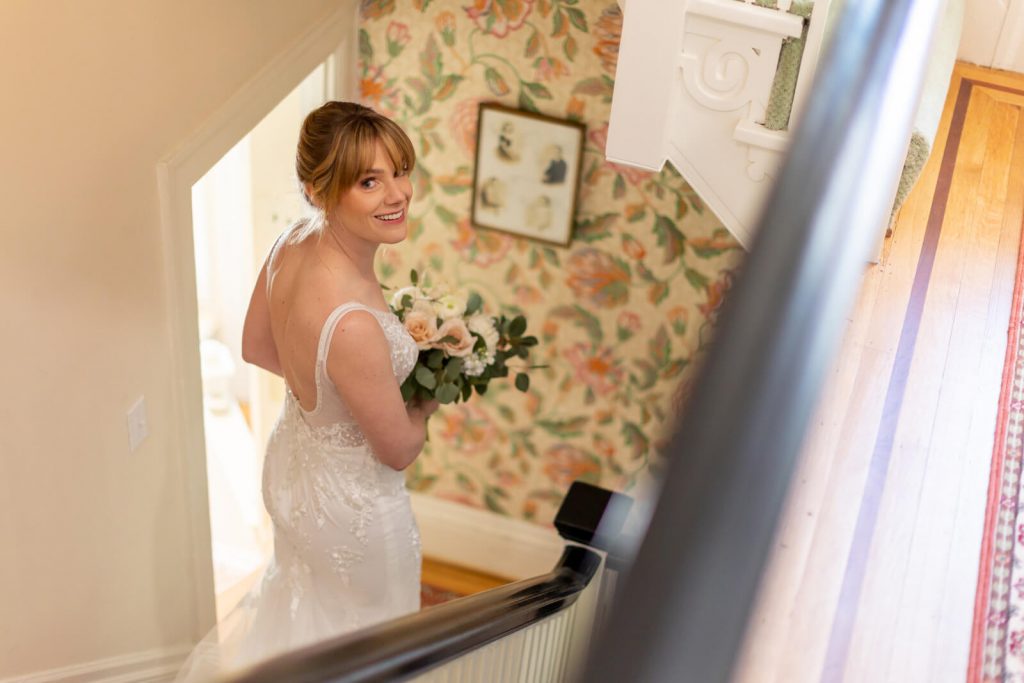 How You Met In osteopathic medical school in Maine. We met in a manual medicine class. By chance we were paired together in a small group.
The Engagement Mark proposed on a dock on Lake Wingra, in Madison, Wisconsin (where we did our residency). It was peak COVID, and we were supposed to be on cruise in the Caribbean and instead were staycation-ing at home. We had planned to have wine and cheese on the dock, something we had done before as it was walking distance from our apartment. This time Mark arranged for our friend, who is a photographer, to pretend to be a bird watcher hiding in plain sight to capture the moment for us. Mark led the way to the dock that day, walking unusually quickly, which I soon found out was to ensure a private dock moment. Upon arrival, Mark got down on one knee and proposed, presenting the ring which he had designed, and was holding quite tightly to not drop it in the lake below.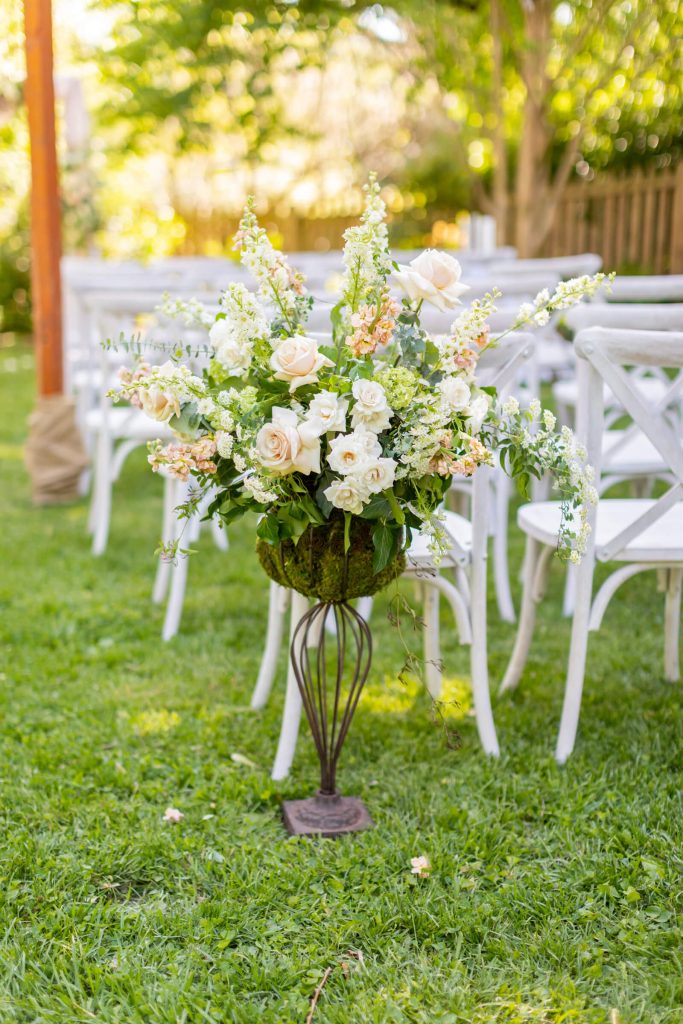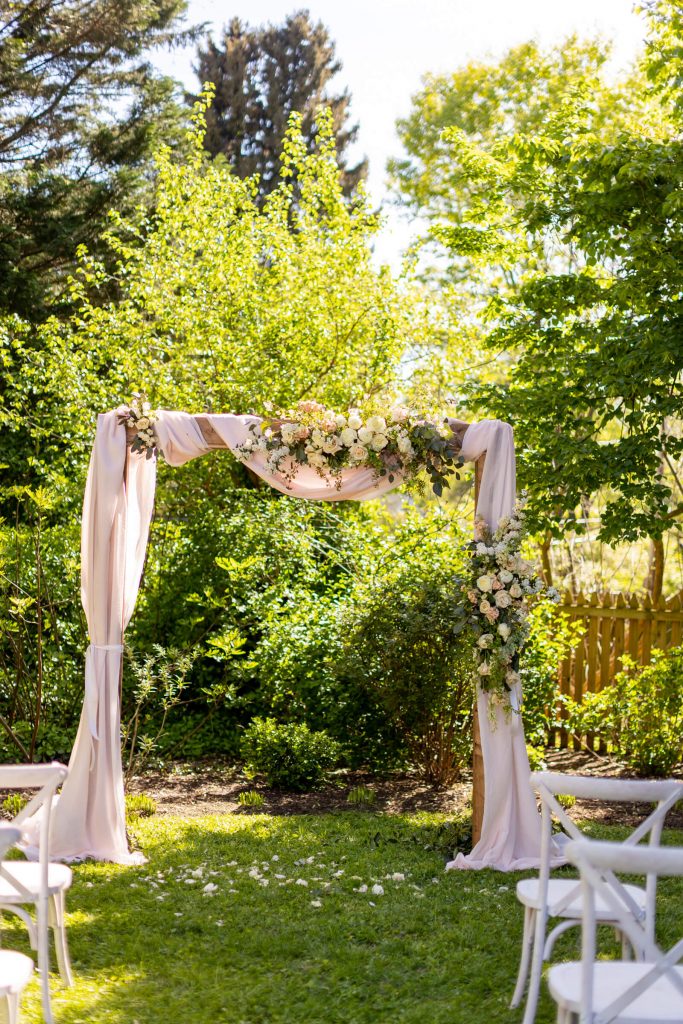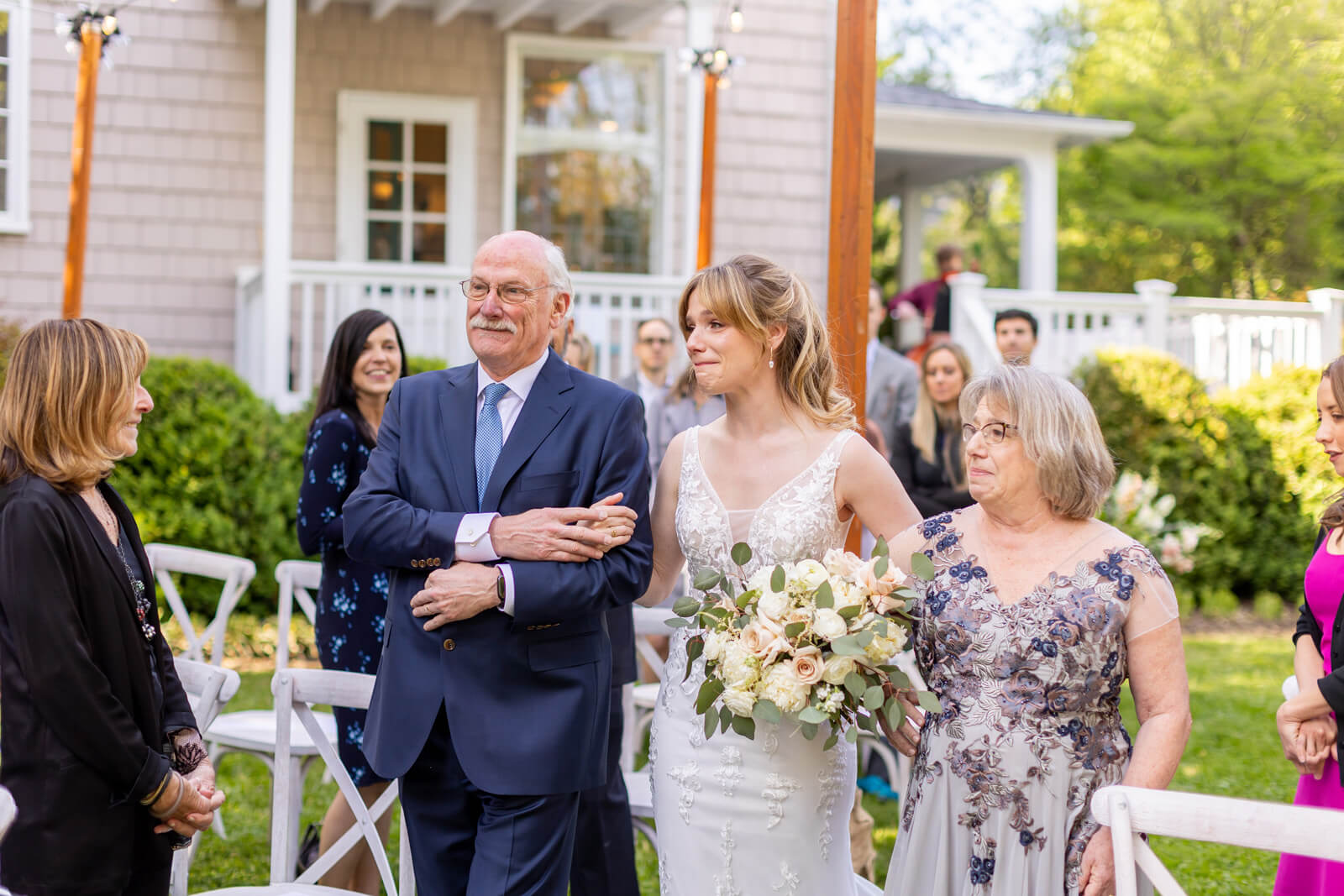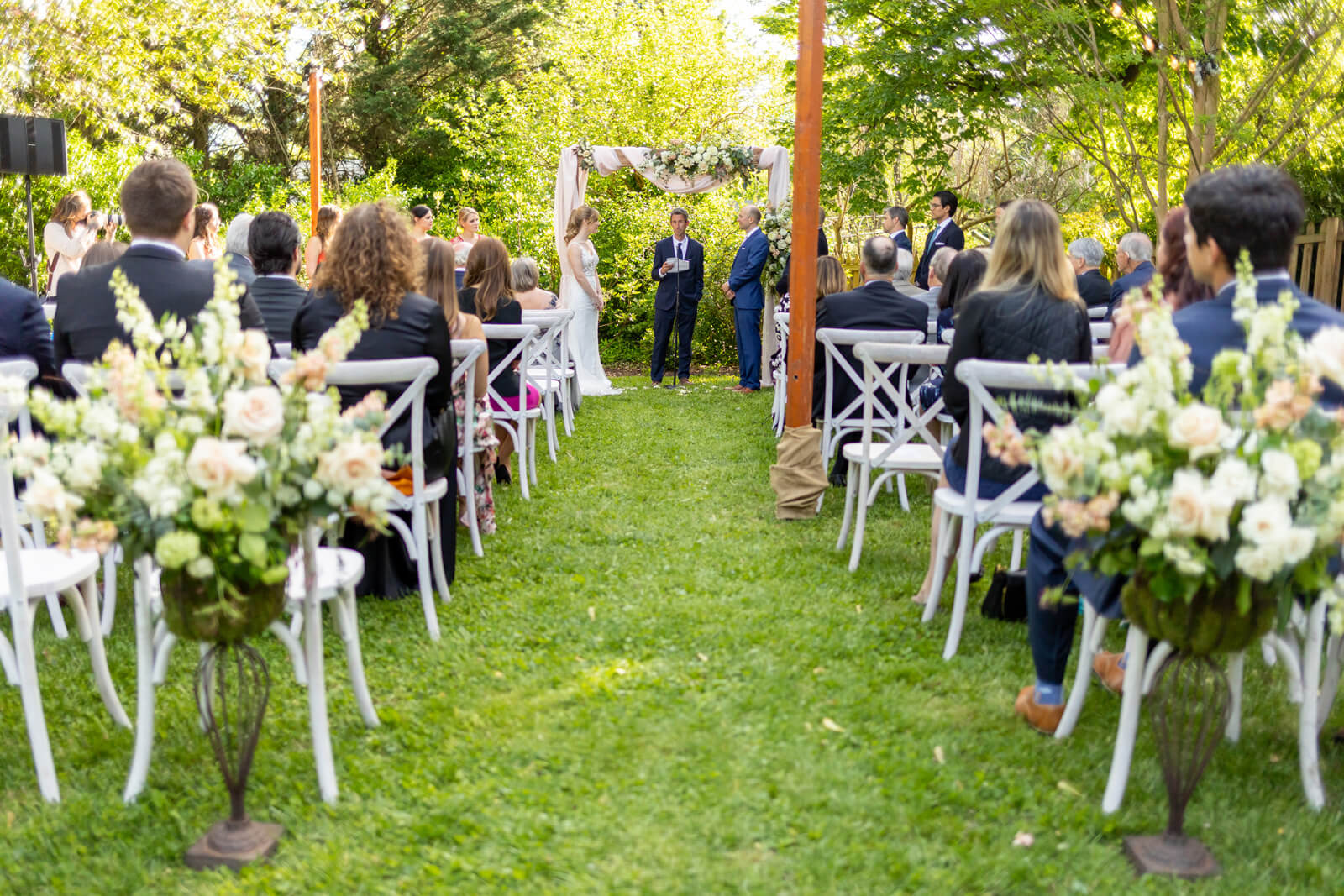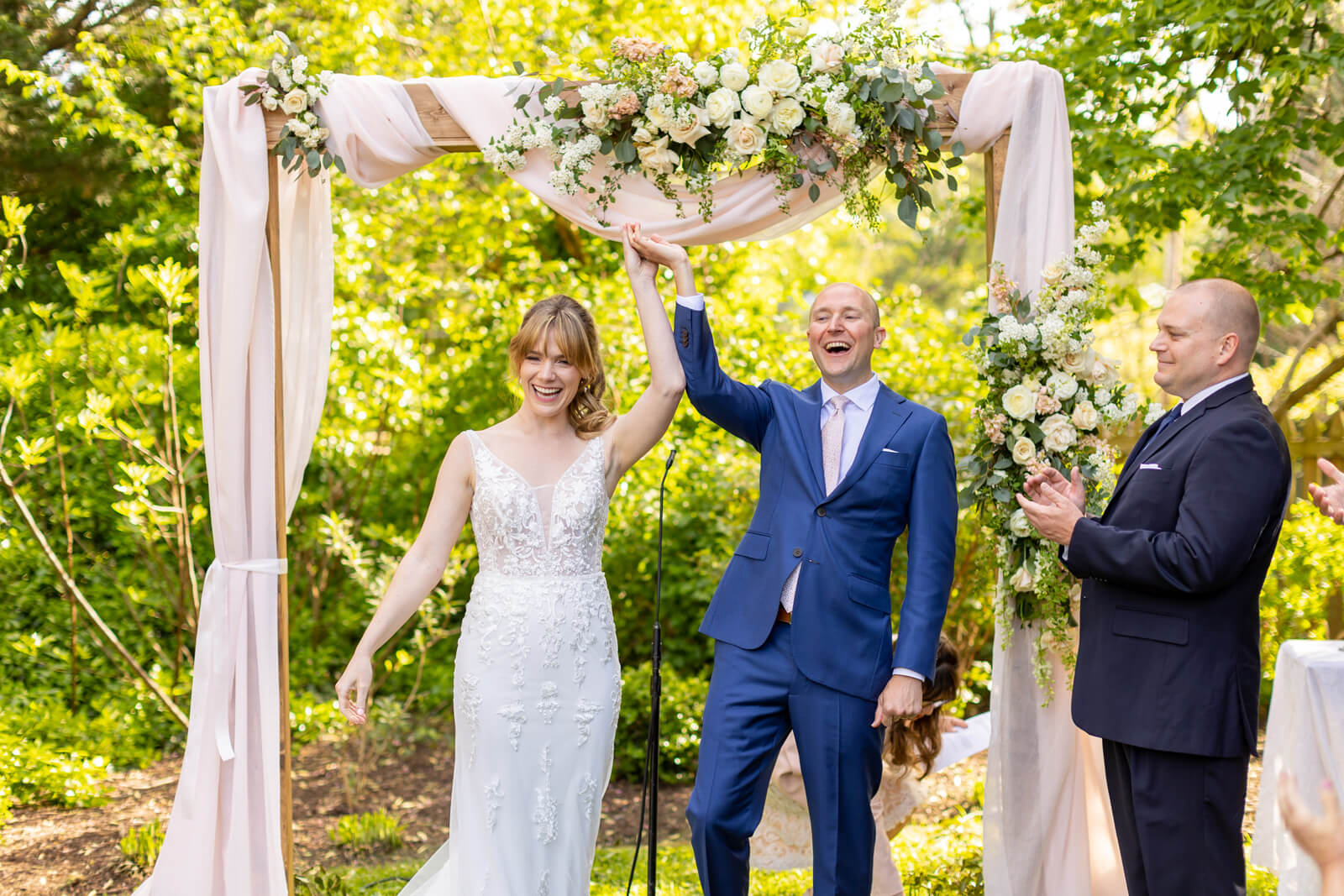 Wedding Design Inspiration We knew we wanted to get married outdoors since we both love being out in nature. The important places in our lives were also sources of inspiration, our hometowns and where he met. This shaped into an East coast and West coast theme for the food especially.
What Was Unique and Special About Your Wedding Day We were married at Laura's childhood home, where her parents still live. This included both the front and backyard. The front yard welcomed guests with wine and beer and live music to start, and they were then ushered to the backyard for the ceremony. The cocktail hour with hors d'oeuvres was held again in the front, while the back was flipped to a dining set up for our dinner reception and dancing. All of this was open air, as Laura and Mark gambled for no rain and were rewarded with perfect weather for the day.
Another unique aspect was that Laura got ready in what used to be her childhood bedroom and playroom with her bridesmaids. This was the same setup as would happen before school dances growing up, and her bridal party included friends of over 25 years.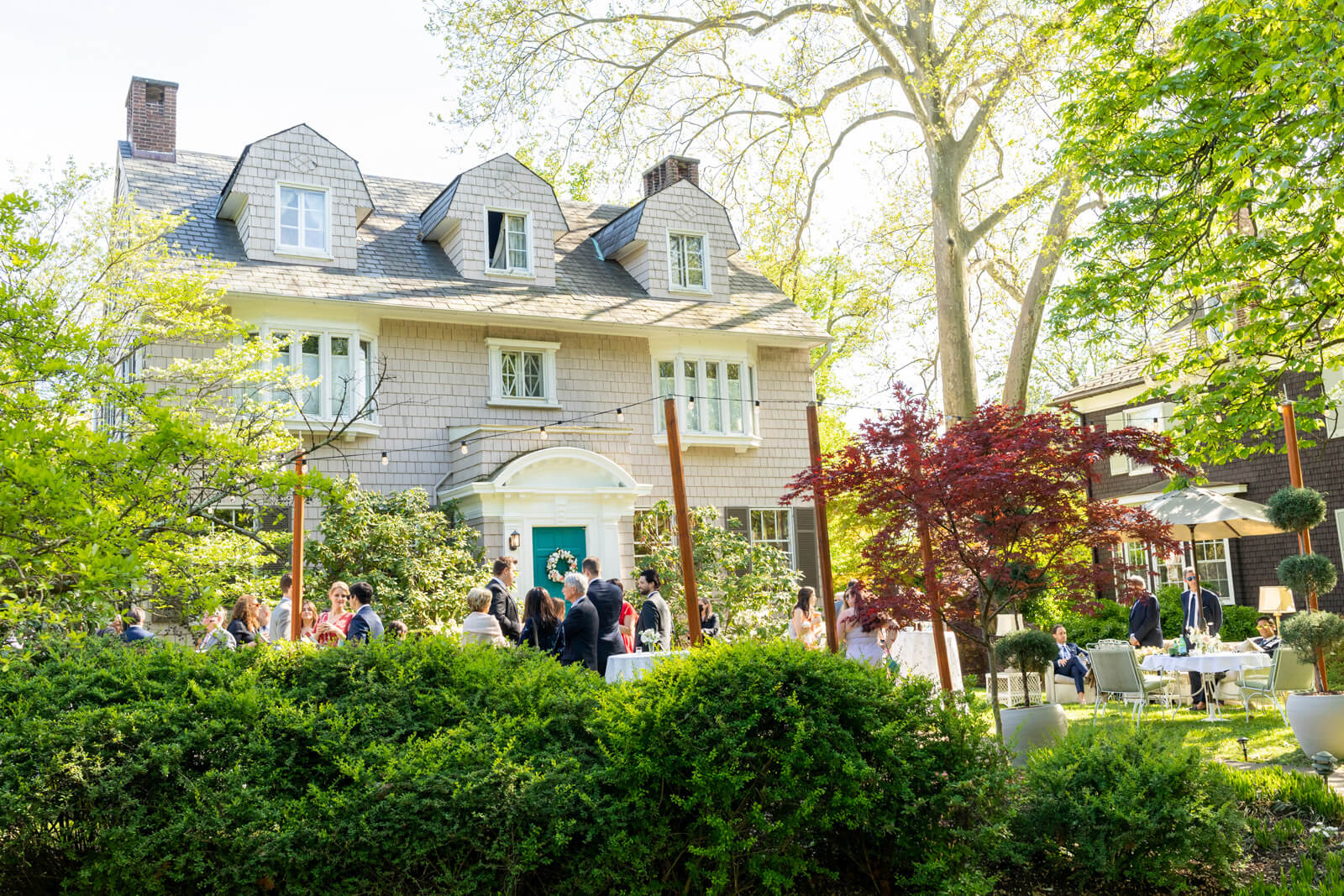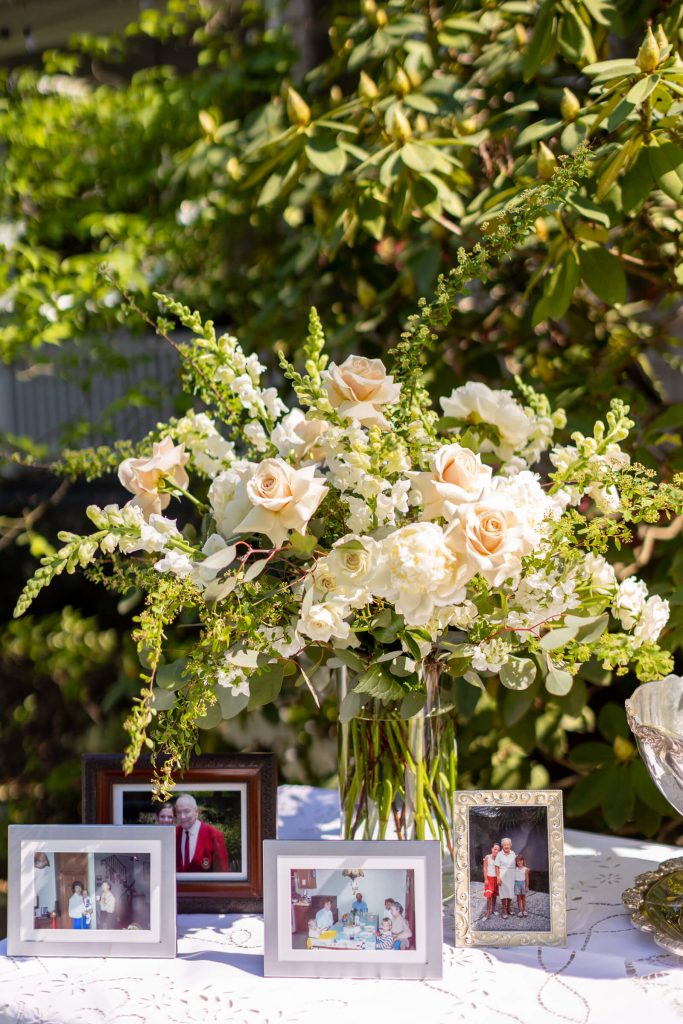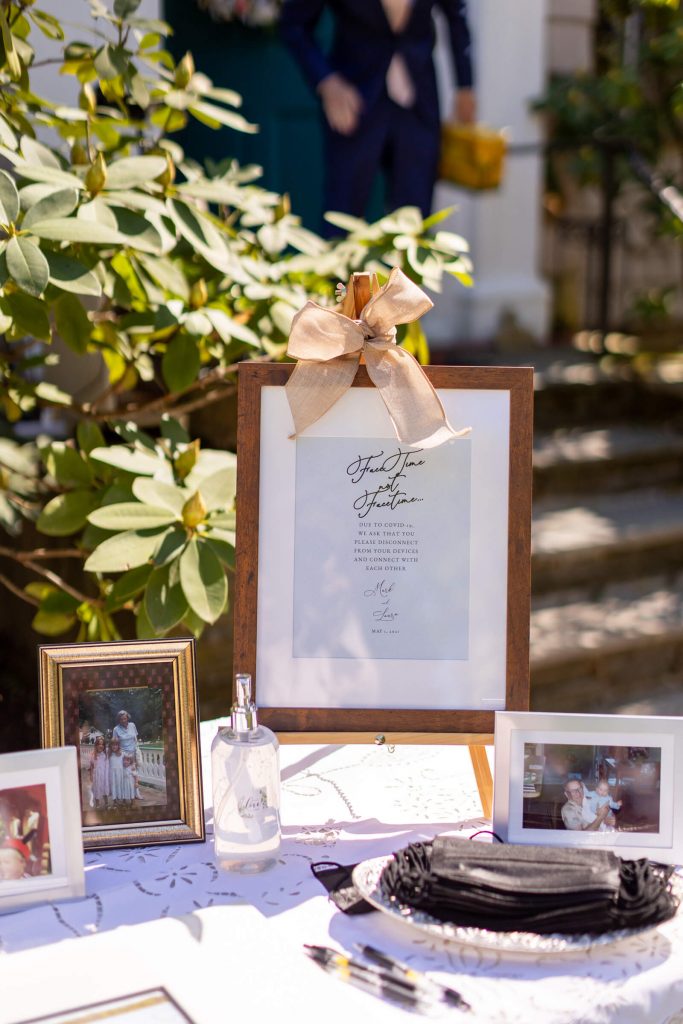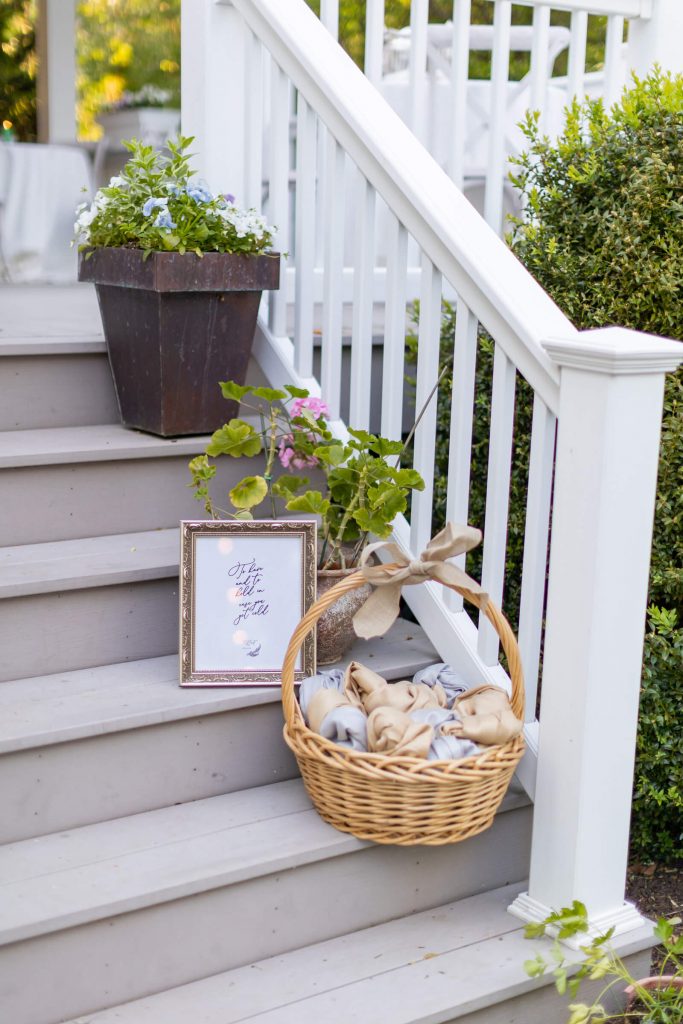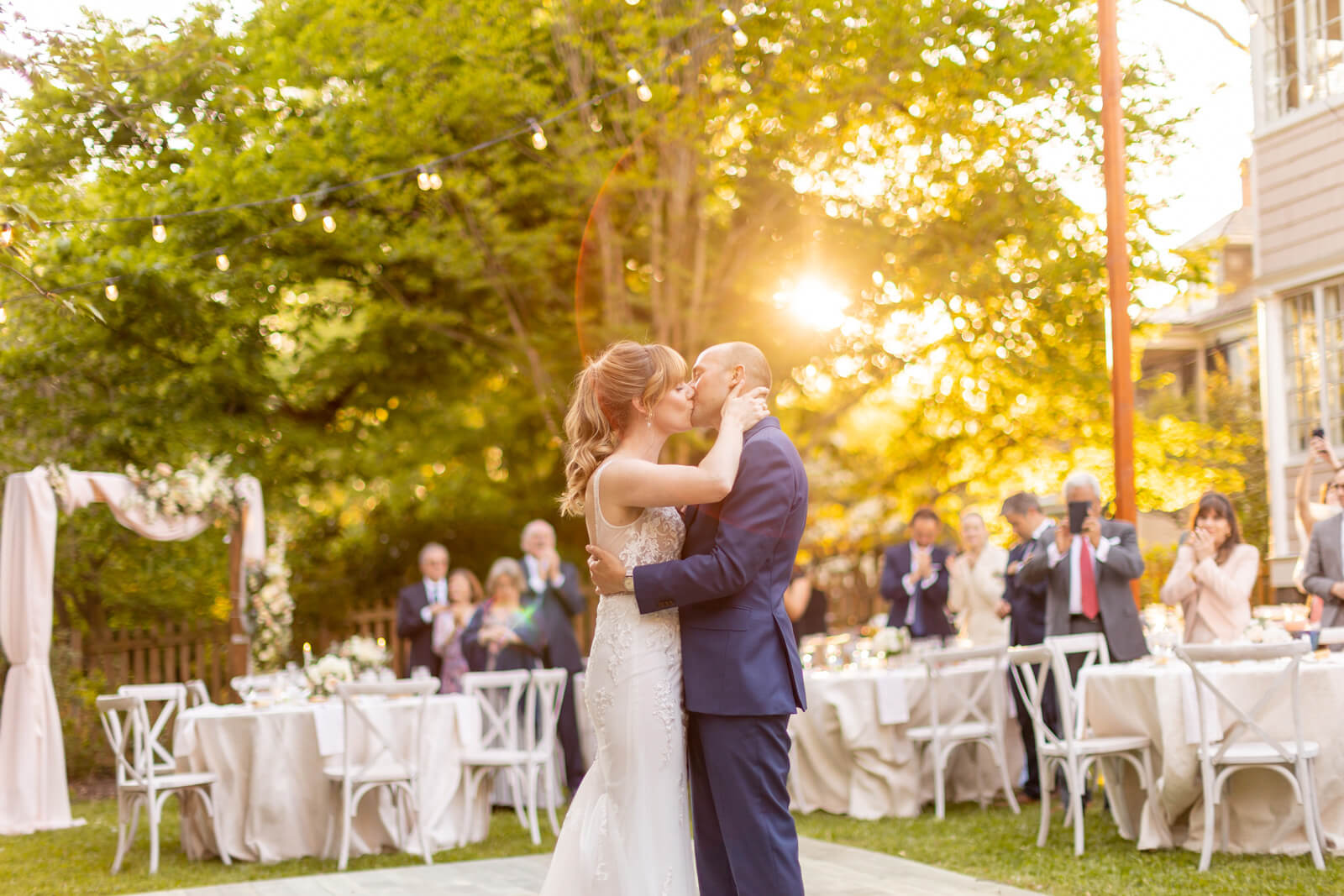 Favorite Details Our officiant was Cathy—the wife of Mark's high school cross country and track coach. Laura, her mother, and friends created the dining table flower arrangements. The food: starting with lobster rolls and oysters to represent where we met in Maine, and crab cakes as homage to Laura's hometown of Baltimore. Tacos for dinner represented Mark's West coast/Los Angeles roots.
Most Unexpected Event On Your Wedding Day A performance by our friend with our wedding band—so spectacular she landed a job offer. 
Piece of Advice Teamwork: We planned our wedding from a distance due to COVID and our work schedule, and both of our parents helped to coordinate with our wedding team. This included semi-regular Zoom meetings to discuss tasks and brainstorming sessions. Our special day would not have been possible without our families. The other piece of advice is that there are no rules. We wrote our own ceremony and made a lot of non-traditional choices (like ensuring that photos did not prevent us from enjoying our cocktail hour with our guests) that made our wedding day special and memorable.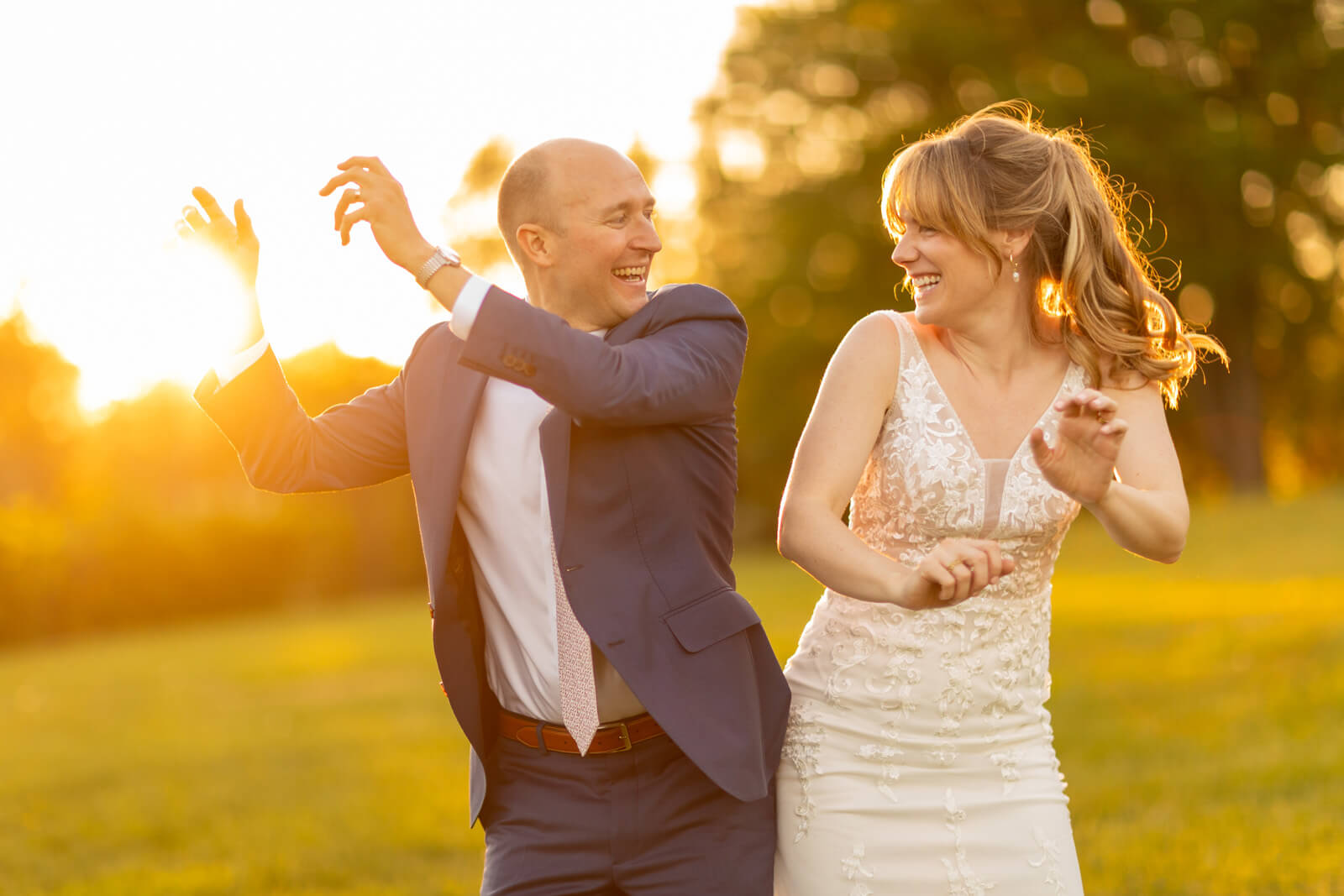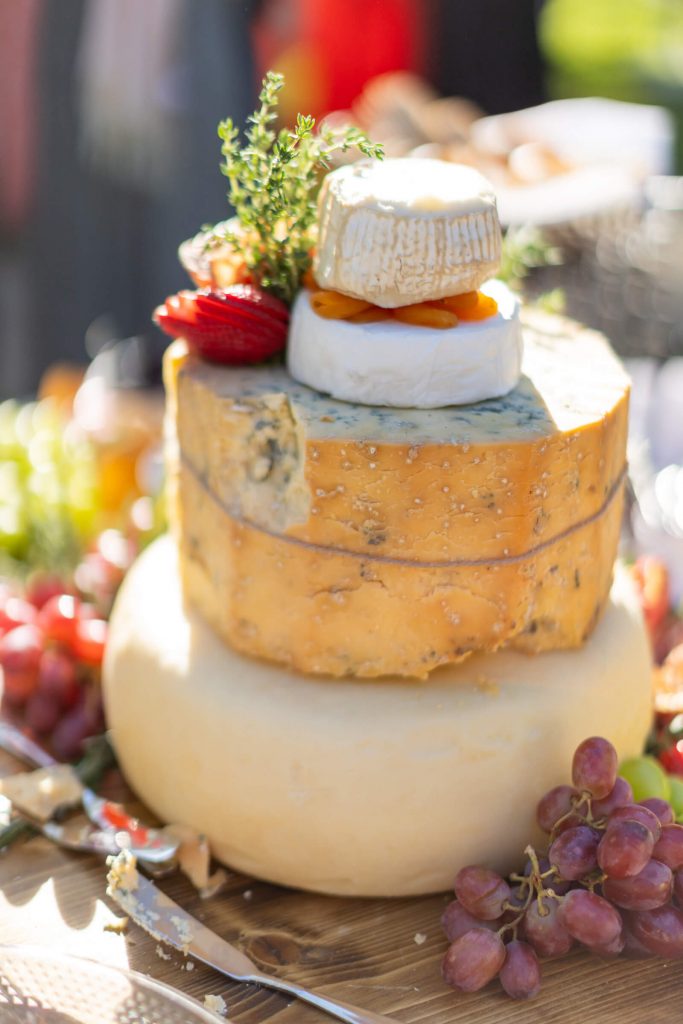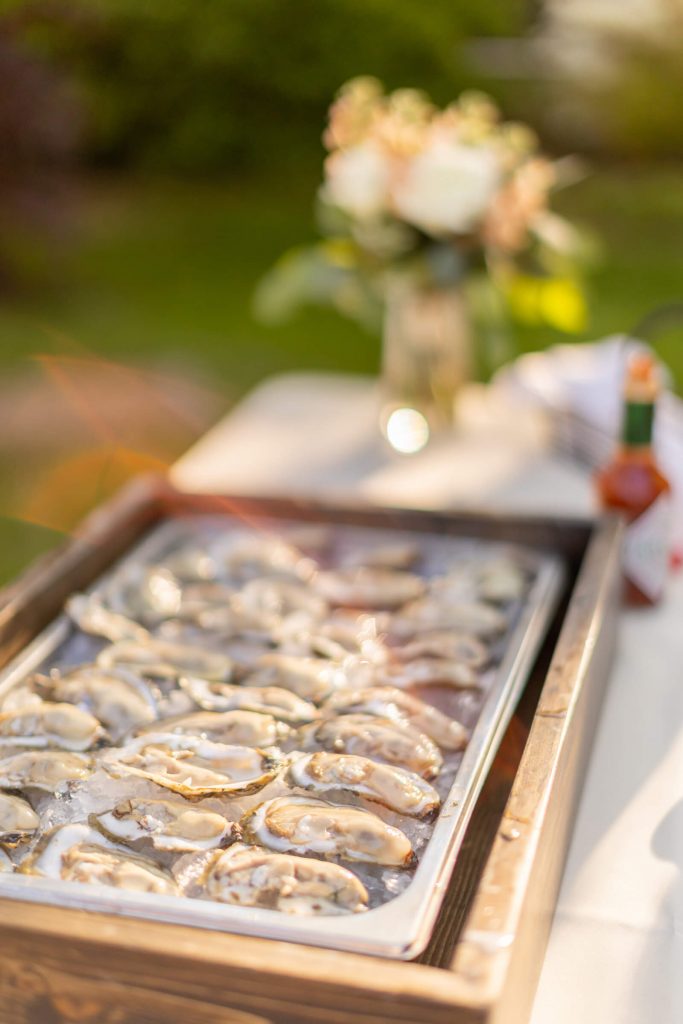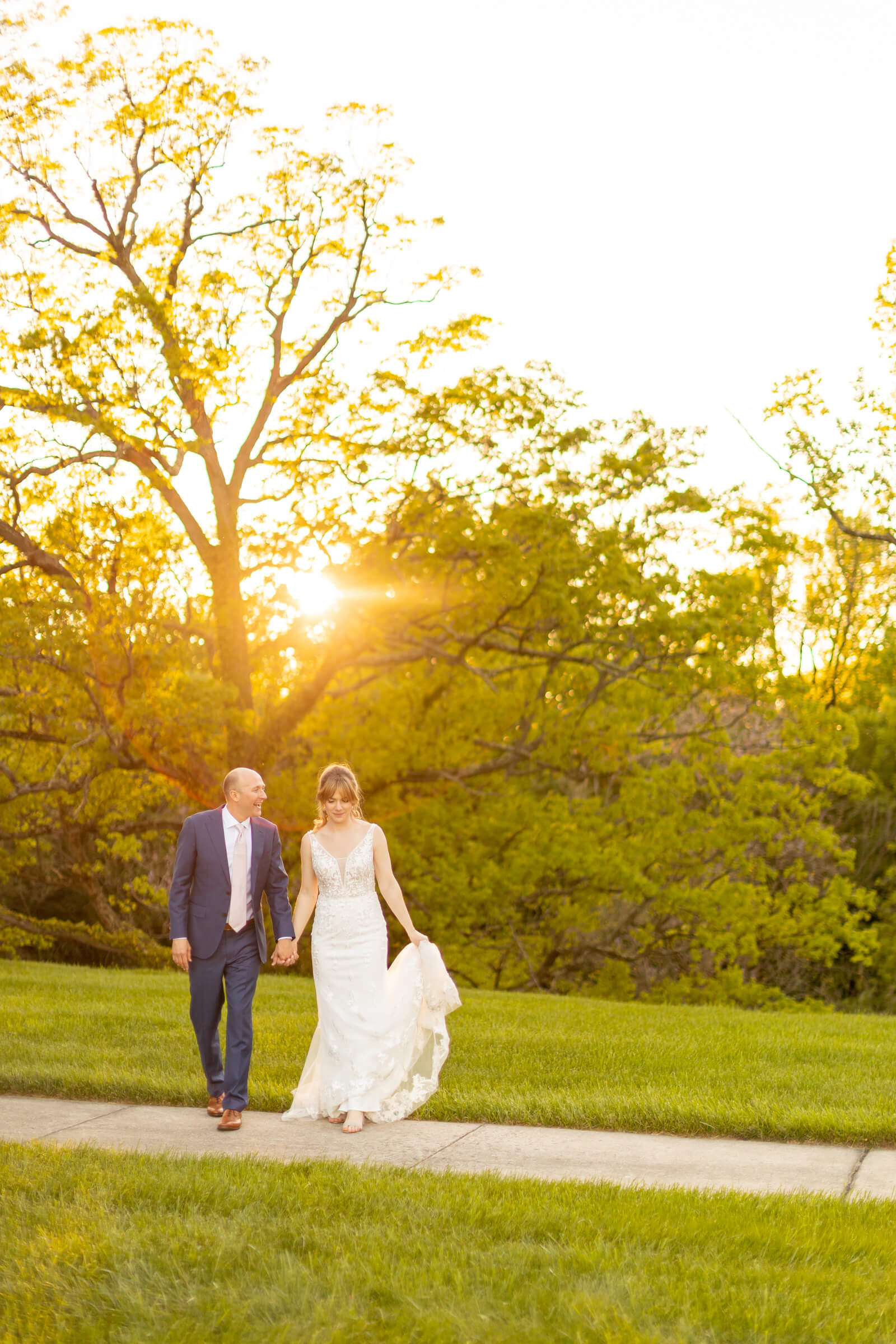 Beauty Swept Bridesmaid gowns All own personal dresses. Laura provided a highly varied color palette ranging from yellow to red and purple. There were no restrictions on length or print vs solid; it was important that everyone wore something they genuinely felt beautiful wearing. Cake We did not have a wedding cake. We did have a "cheesecake," a tiered cake made of wheels of cheese at our cocktail hour. Dessert was an array of bite sized desserts of all kinds and that were portable to optimize more dancing. Caterer Linwoods catered the cocktail hour, salad course and desserts, and R&R Taqueria provided the tacos and fixins which also included Chef Rod cooking on site. Flowers Fleur de Lis ​​Groom and Groomsmen Suit Supply Honeymoon This was planned for over a year later, once we were both done medical training, to Puerto Vallarta Mexico. Invitations The Knot and Evites. Location Roland Park Music Besides people and food, music was one of the other highly prioritized parts of our wedding, and we love live music. There was arrival music for guests to enjoy, a string trio with cello, mandolin, and upright bass. The ceremony music was a cello soloist, Baltimore's own Thillman Benham. Our cocktail hour playlist was composed in a joint effort by the bride and groom and the bride's father. The reception band was To The Max. Officiant Cathy Diaz Photographer Jillian McQuerrey with B.O.B. Photography Transportation Freedom Car Wedding Dress Azazie Wedding Planner Heather St. Clair