Occupations Katie is commercial real estate broker with Cushman & Wakefield; Justin is Director of Manufacturing Operations at Thacker Caskets.
Wedding date October 10, 2015
Number of Attendees 150
Number of Attendants 18 (Nine bridesmaids, seven groomsman and two groomswomen.)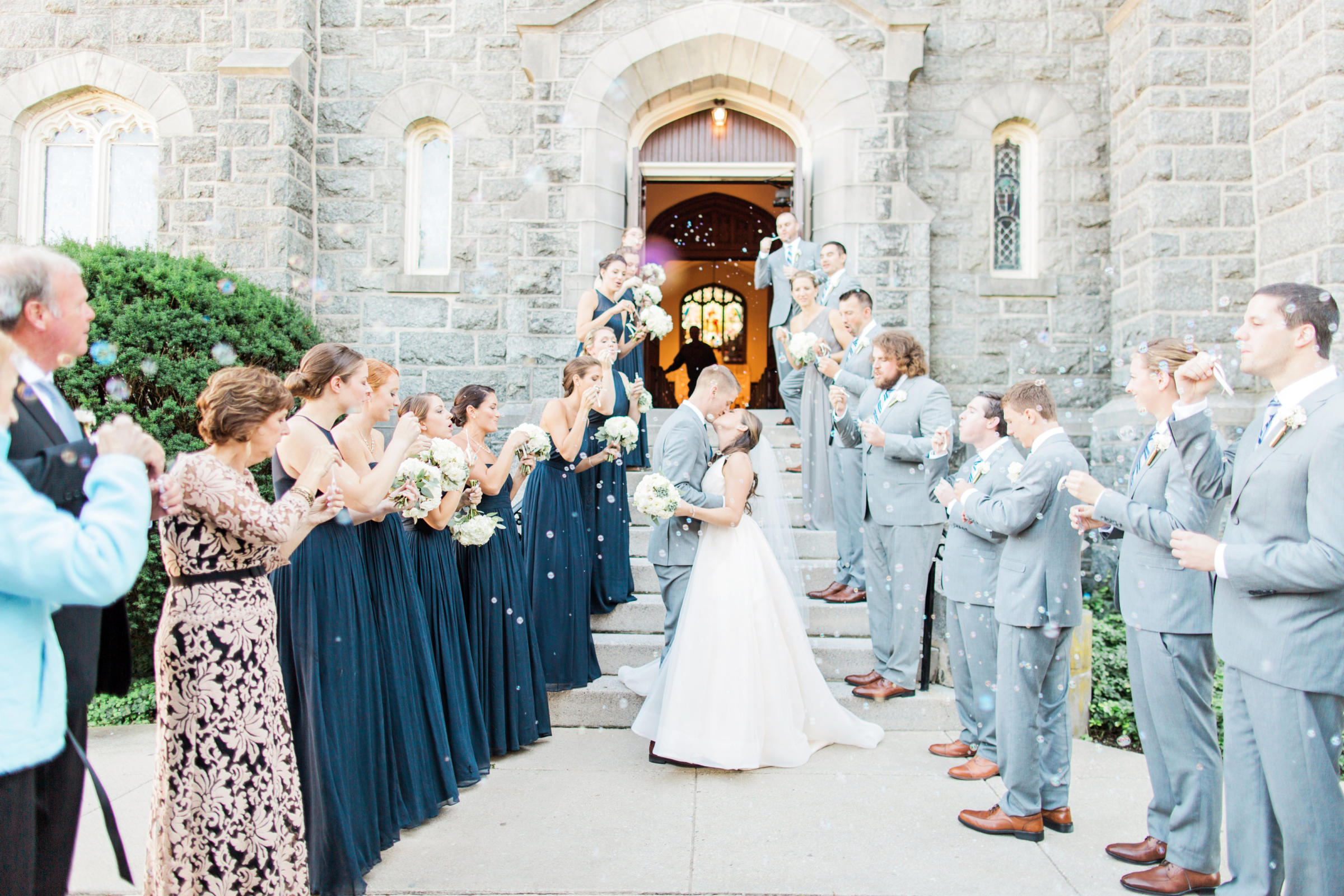 How You Met The first time Katie and Justin met was memorable, but for all the wrong reasons. They were both incoming freshman at Franklin & Marshall College with dorm rooms two doors down from each other. During freshman orientation, Katie was enduring three practices a day for the F&M field hockey team, and was frustrated by a required hall meeting. It was on that day that Justin met Katie, his sweaty, cranky, yet somehow cute love of his life.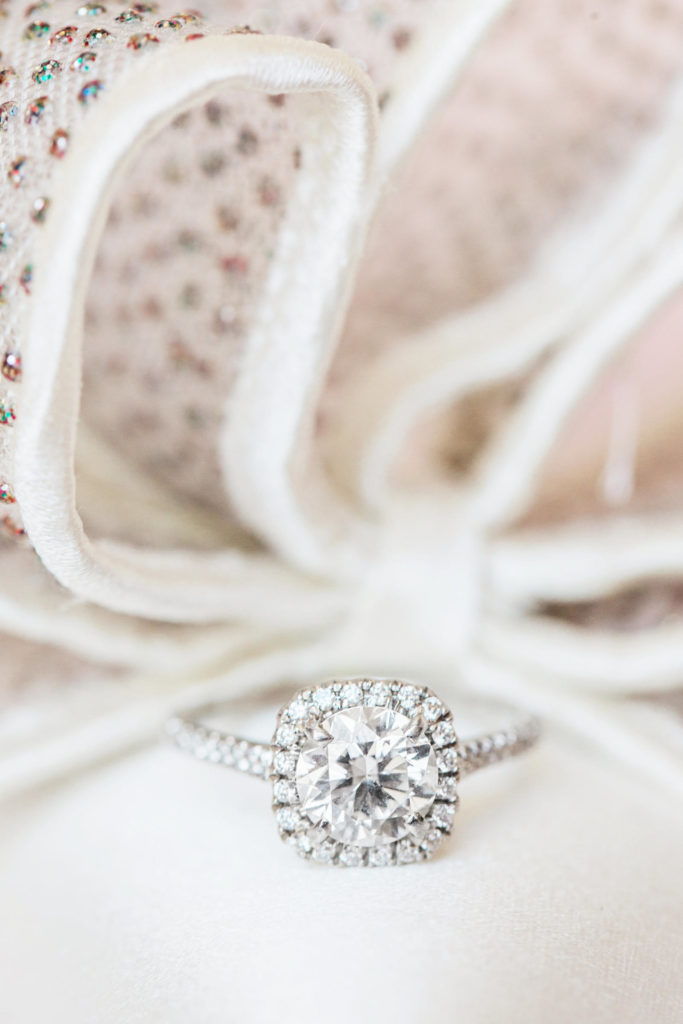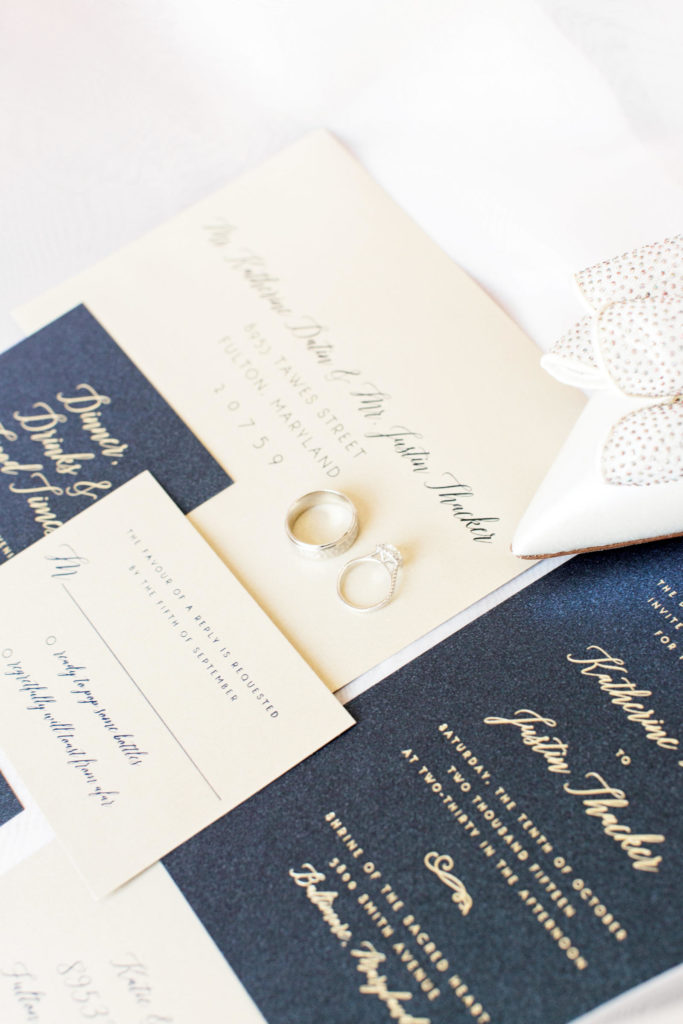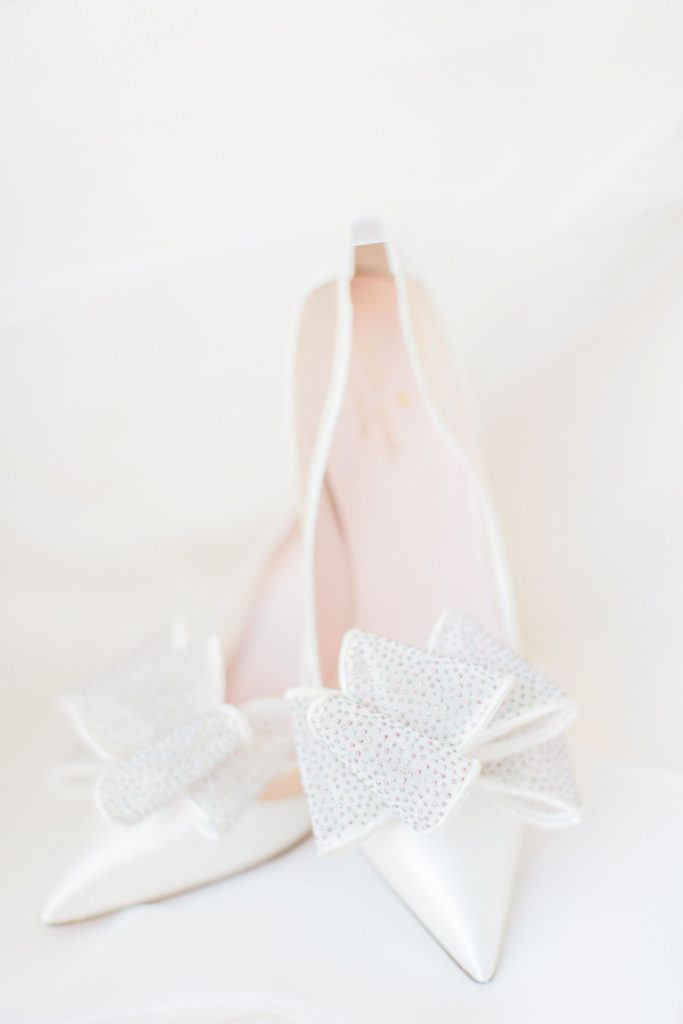 The Engagement Katie and Justin have always enjoyed being together outdoors. Weekends have always been spent hiking, playing tennis, going to Deep Creek Lake or hanging out with friends. Once they moved in together, they adopted the most perfect "doghter," Reese, who is just the best outdoor companion. Weekly they went on a hike along the Middle Patuxent River, just a few miles from where Justin grew up. One beautiful fall day in October, nearly seven years from when they first started dating, Katie and Justin were hiking their usual route when they stopped to let Reese swim. While Katie wasn't looking Justin slipped a shirt on Reese that asked, "Will You Marry Me? P.S. Reese thinks we should." Justin even packed bottle of their favorite wine and picnic blanket to celebrate. They had to sip straight from the bottle because earlier in the day unbeknownst to Katie she accidently broke the wine glasses that Justin hid in their backpack . . . but they wouldn't have had it any other way.
Wedding Design Inspiration When people asked Katie what kind of wedding she dreamed of her unique response was always, "rustic industrial chic," which often resulted in a confused eye-roll. However, after much hard work and planning, that is exactly what she got. Katie and Justin knew they didn't want a wedding that was bogged down by being overly formal or traditional but rather memorable because it was unique and fun—and they both knew that started with the reception venue. The Mt. Washington Mill Dye House was the perfect space because the bones of the venue are so beautiful that all the planning just revolved around highlighting the incredible historic features. They were able to use up-lighting and lots of candles and gold accents to create a magical event that all guests could appreciate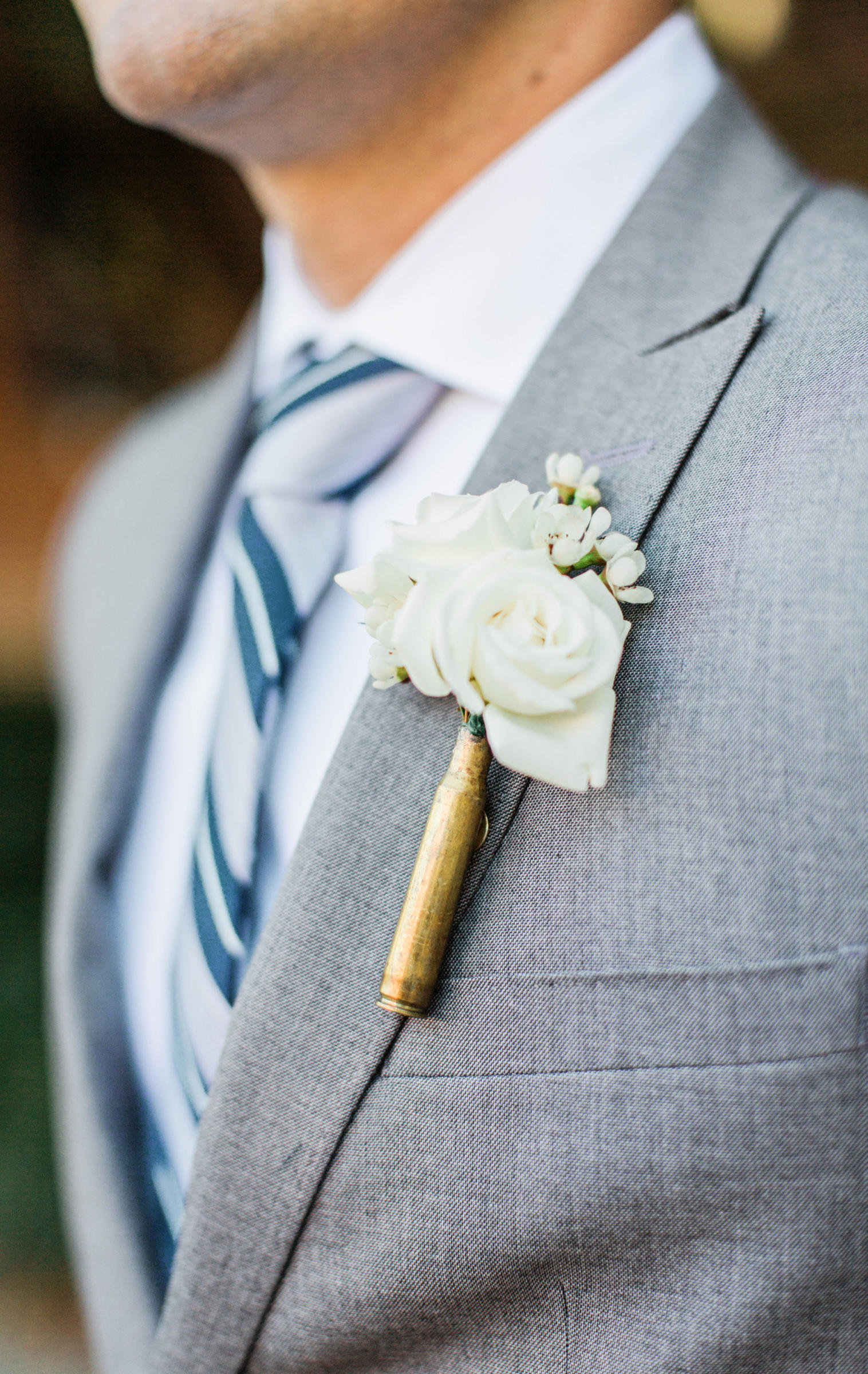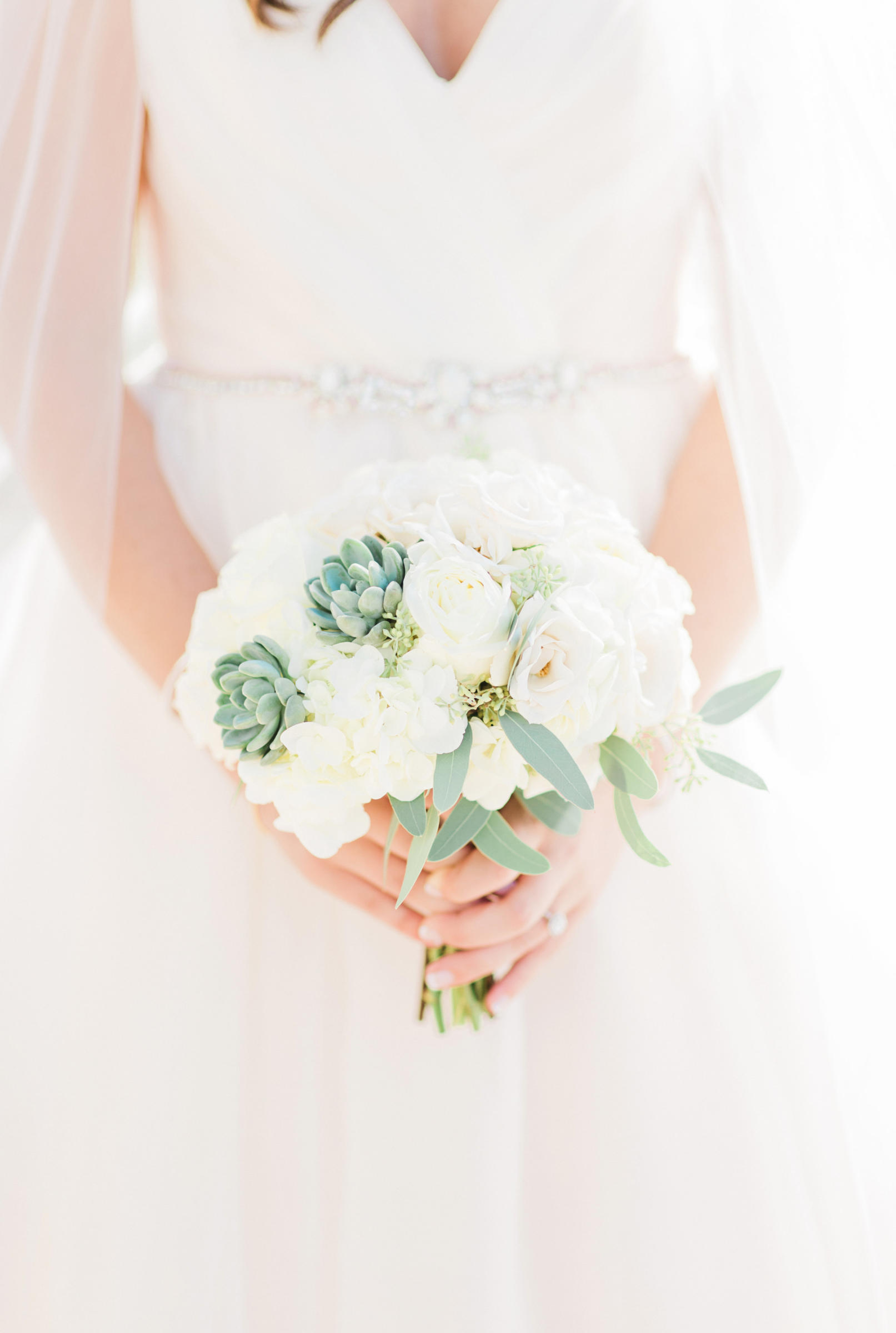 What was Unique and Special About Your Wedding Katie and Justin really focused the wedding on representing the essence of each other, and their future life together. During the ceremony Katie and Justin exchanged personal vows that had guests laughing one moment and crying the next, because, after all, in life there will be times for sentiment and times for humor. They also intertwined aspects of each other throughout the reception such as; rifle shells boutonnieres (Justin loves to hunt) oysters on the half shell (Justin's favorite food) and deer silhouettes on the cupcakes (well, because Katie loves cupcakes).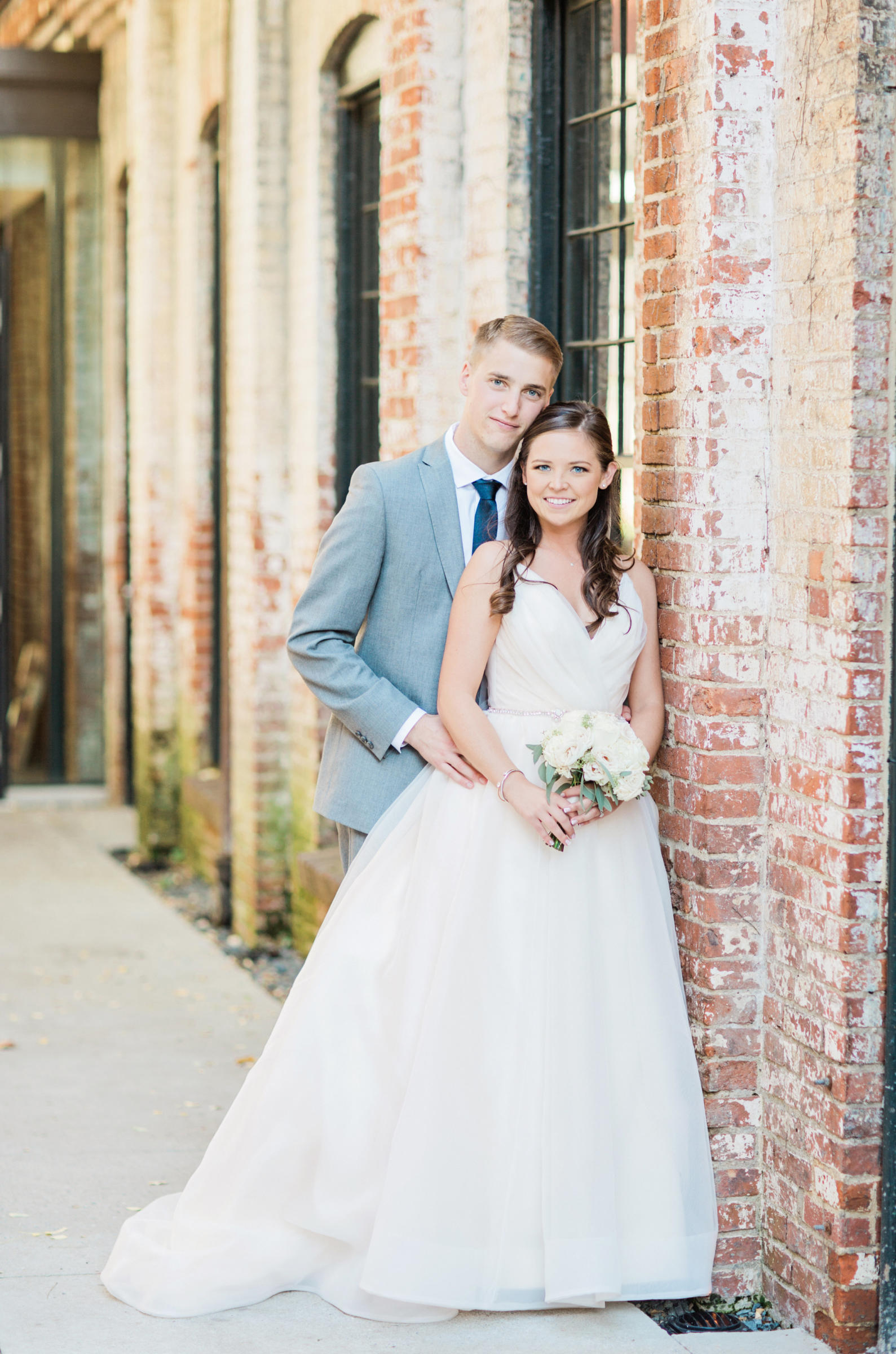 Favorite Details Katie and Justin secretly purchased custom foam glow sticks and once the drinks had been flowing and the dance floor really got poppin' they threw them to all the guests. They also included a custom whiskey and cigar bar so people could sip specialty drinks and relax outside during the reception. Lastly, a photo booth was available because sometimes after a few too many cocktails, nothing captures the moment like friends and family inside the booth.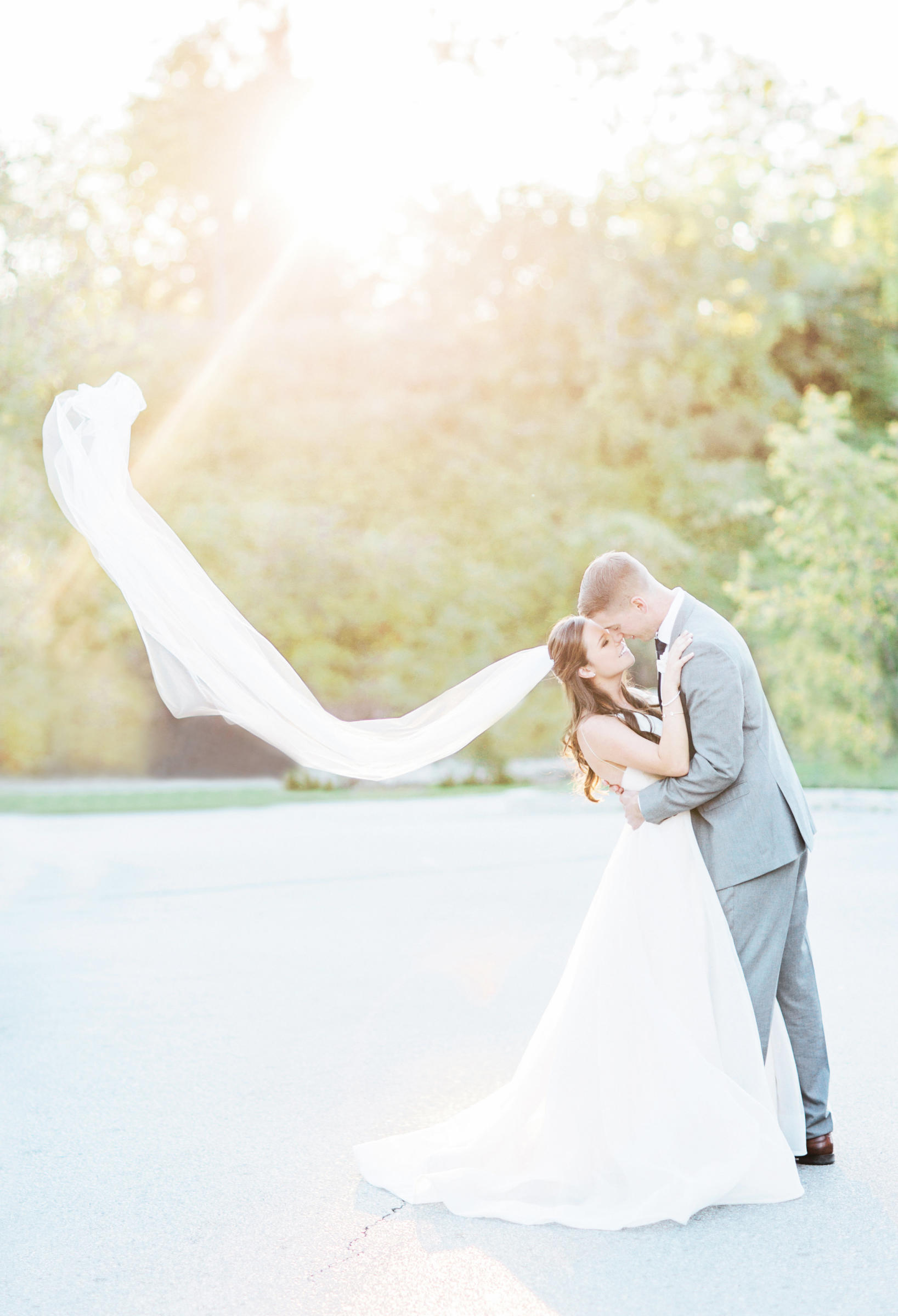 Most Unexpected Event on the Day of the Wedding Katie and Justin gave each guest a custom crab mallet as a token of their thanks. However, they didn't anticipate guests banging on the tables and using that noise as the "bride and groom" kiss queue. It was a lot of fun, but Katie and Justin certainly didn't anticipate dinner to be so noisy.
Piece of Advice Don't focus on tradition—it's your wedding day, do whatever you want. If you don't want to stop the party to throw your bouquet don't, no one will notice! Just try to focus on the details of what will make your day special and fun for you and your guests.