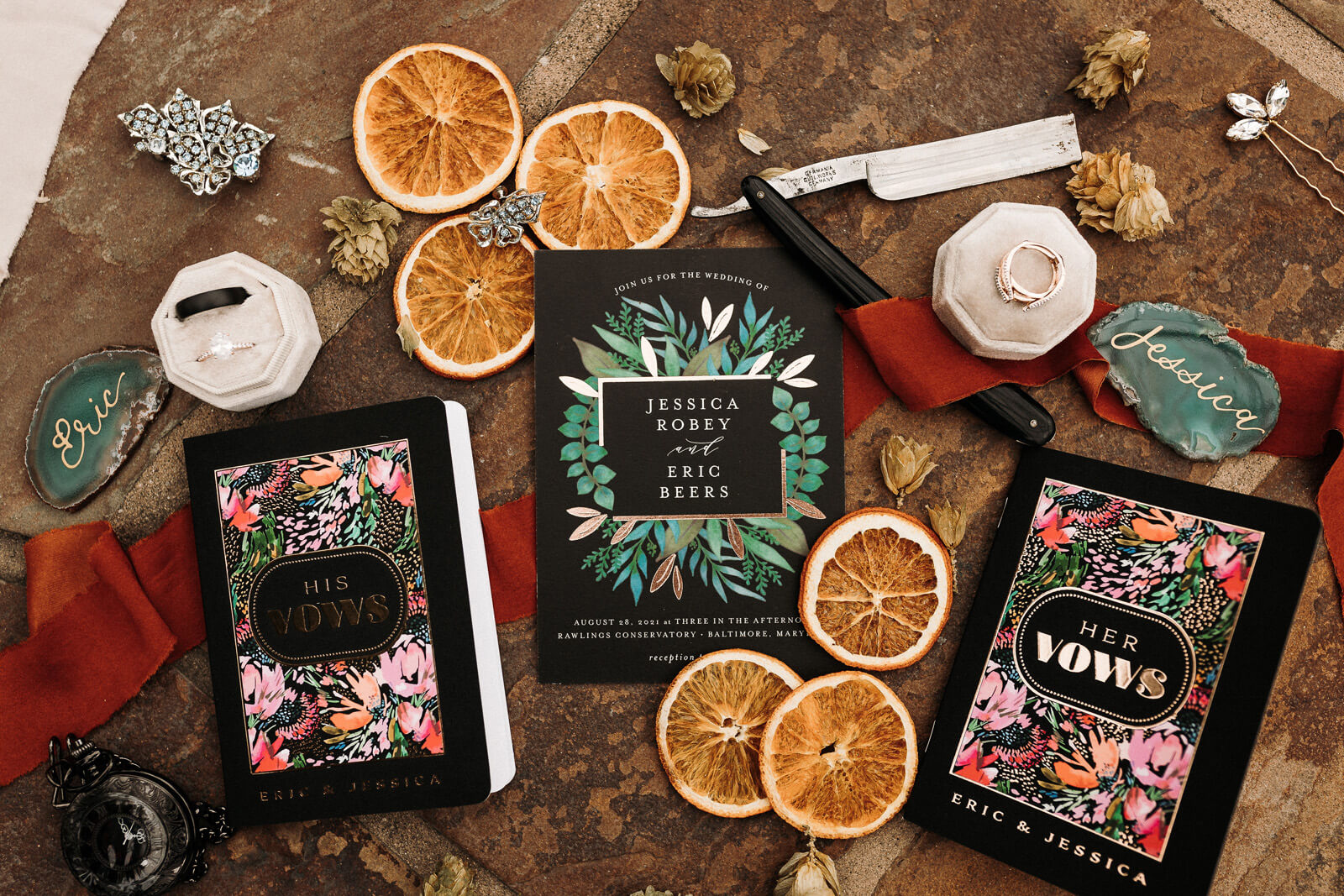 Occupations Jessica is an alcohol sales representative; Eric is a clinical analyst
Wedding date August 28, 2021
Number of Attendants 20 guests at the ceremony and 75 guests at the reception
How You Met A mutual friend introduced us at one of Eric's bands shows. His band Fadest was performing at Soundstage Baltimore.
The Engagement Valentine's Day 2020 at Maggie's Farm, where we had our first date.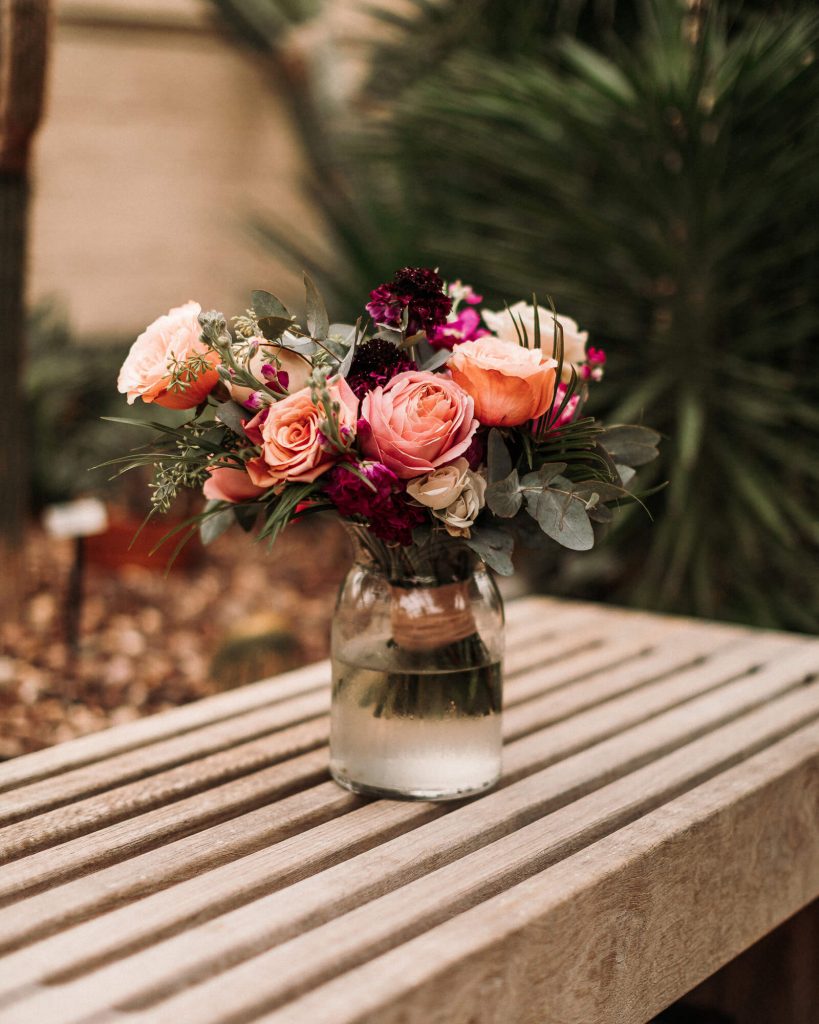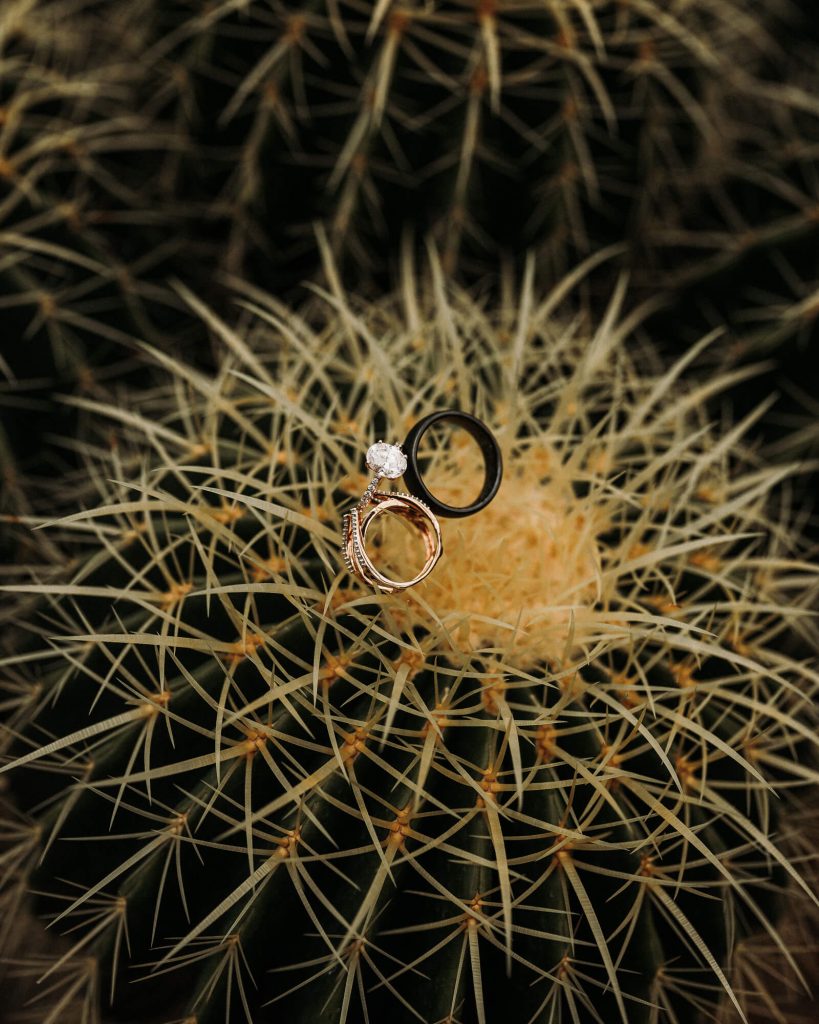 Wedding Design Inspiration We wanted the guests to feel us all over the room. Our two worlds joined. We also had a "Love Rocks!" theme. There were lots of colors, hints of the conservatory at Little Havana and a romantic vibe.
What Was Unique and Special About Your Wedding Day We did an elopement style ceremony at Rawlings Conservatory. We got married in the Palm Room surrounded by palm trees and 20 guests including family members and our closest friends. We had our dog Bailey at the ceremony and the reception.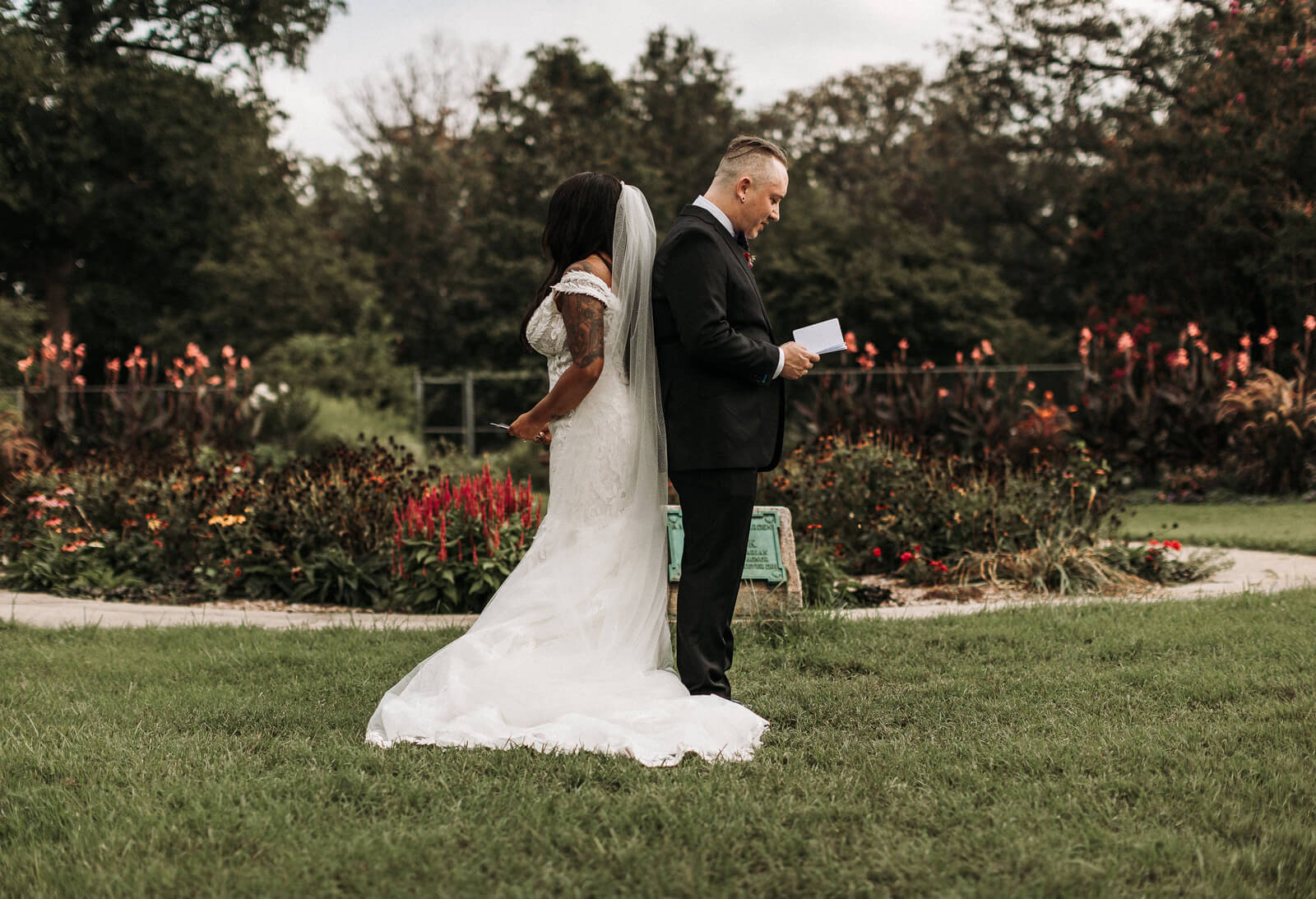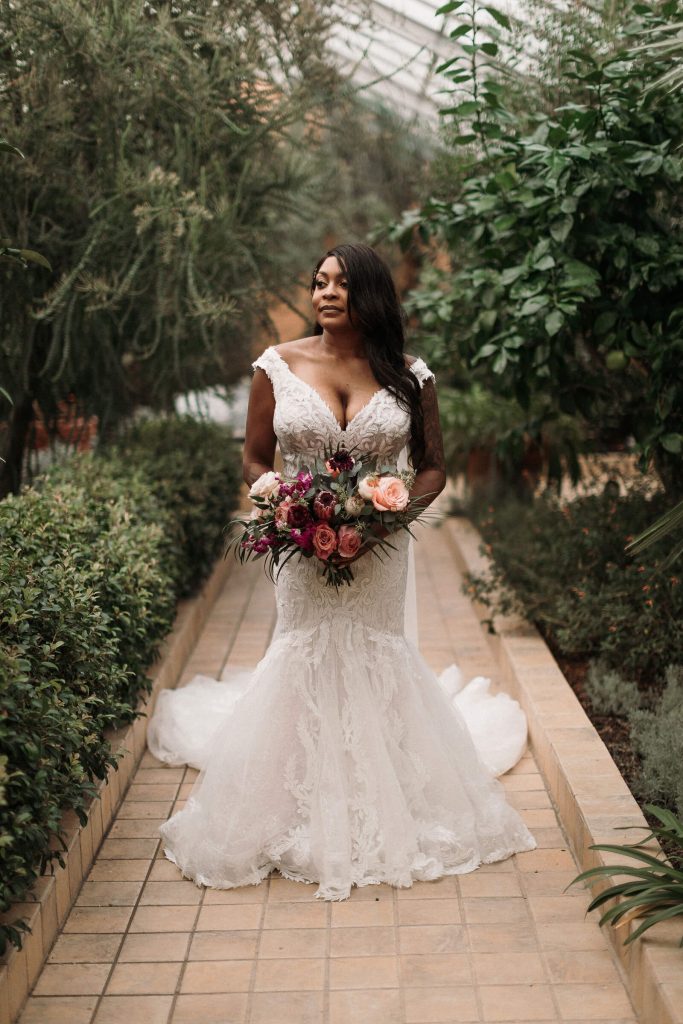 Favorite Details The conservatory is a beautiful place with plants, cactus, and succulents. Loved our disco balls, colorful fringe backdrop wall, Polaroid photo book. The sweetheart table, designed by the bride was perfect. Our band was Bastards of Reality, a Black Sabbath tribute band. My nickname is Juice and Eric's last name is Beers. So, our bar consisted of beers (including the Peabody Heights Palm House, named after the room where we had our ceremony), three cocktails in juice pouches, and we did a Bailey Bramble (named after our dog Bailey) served in a glass with skull blackberry skewers.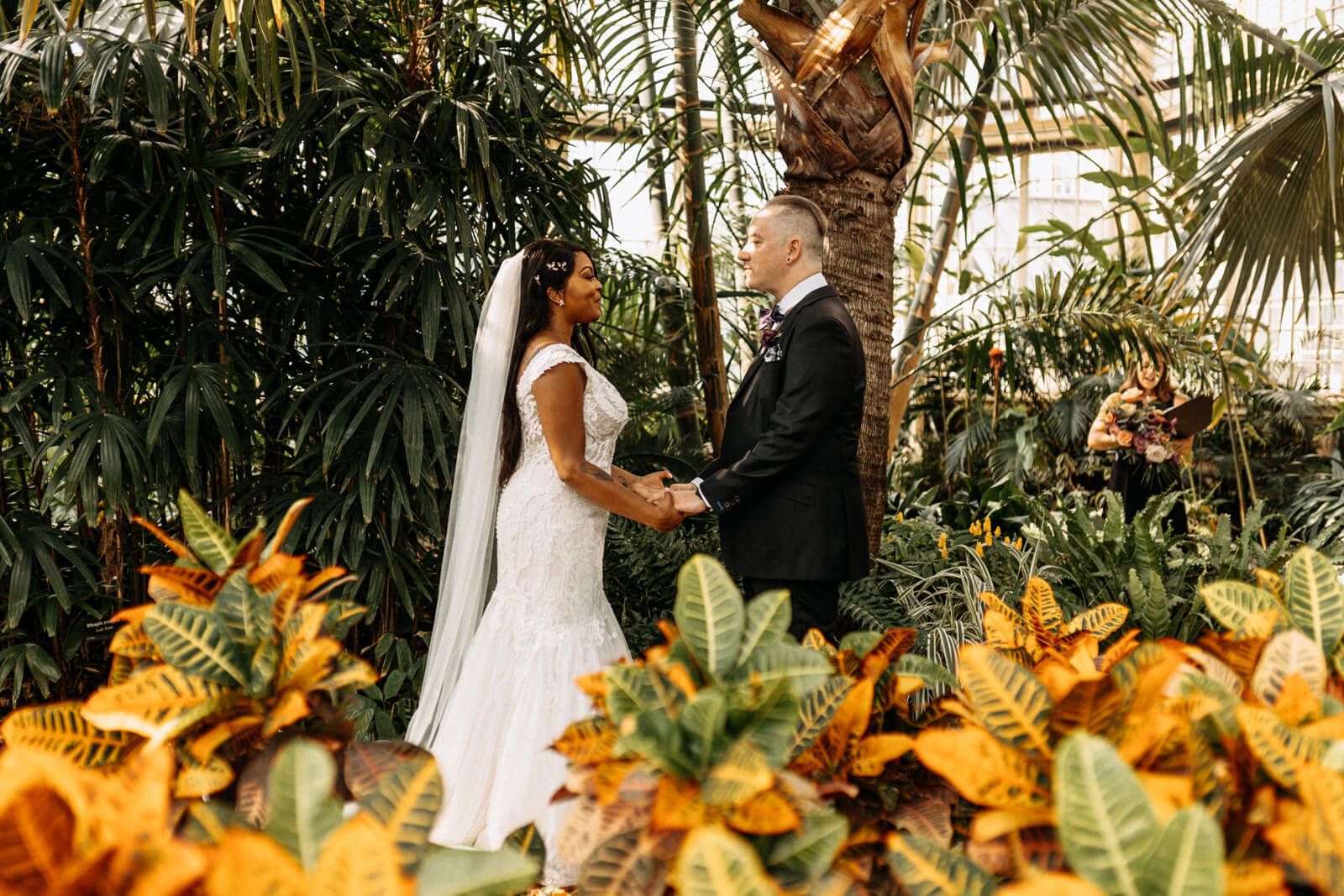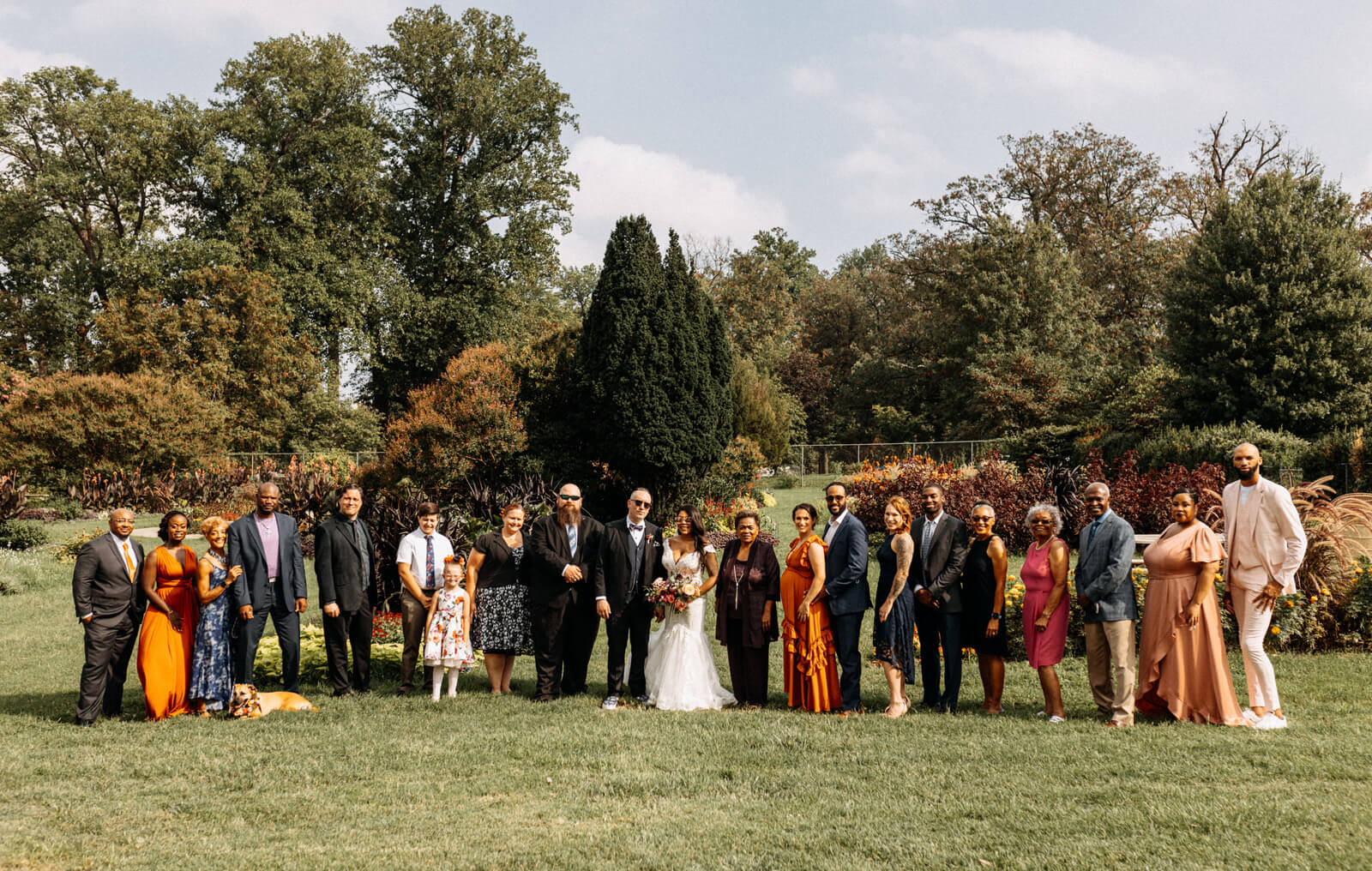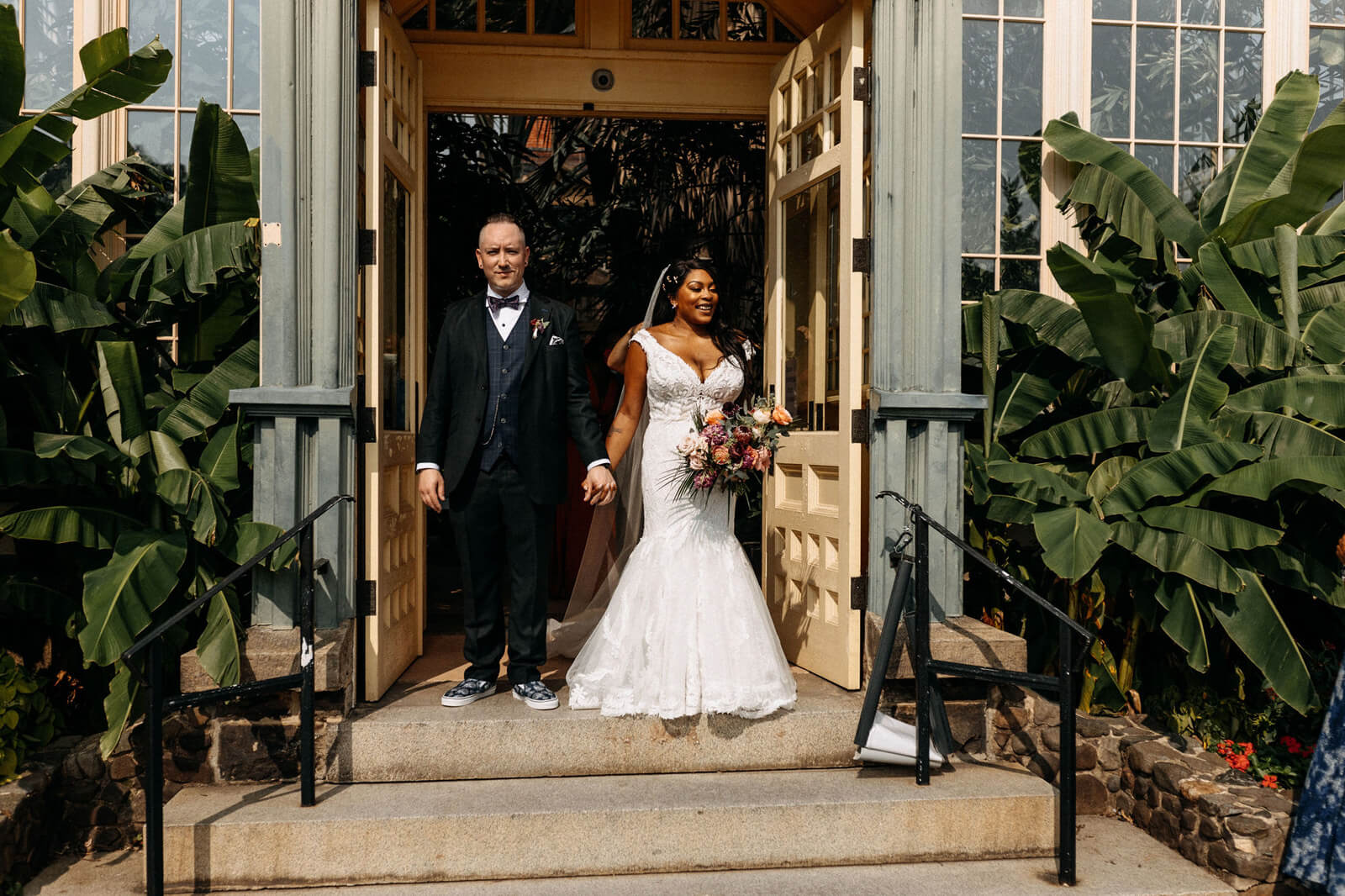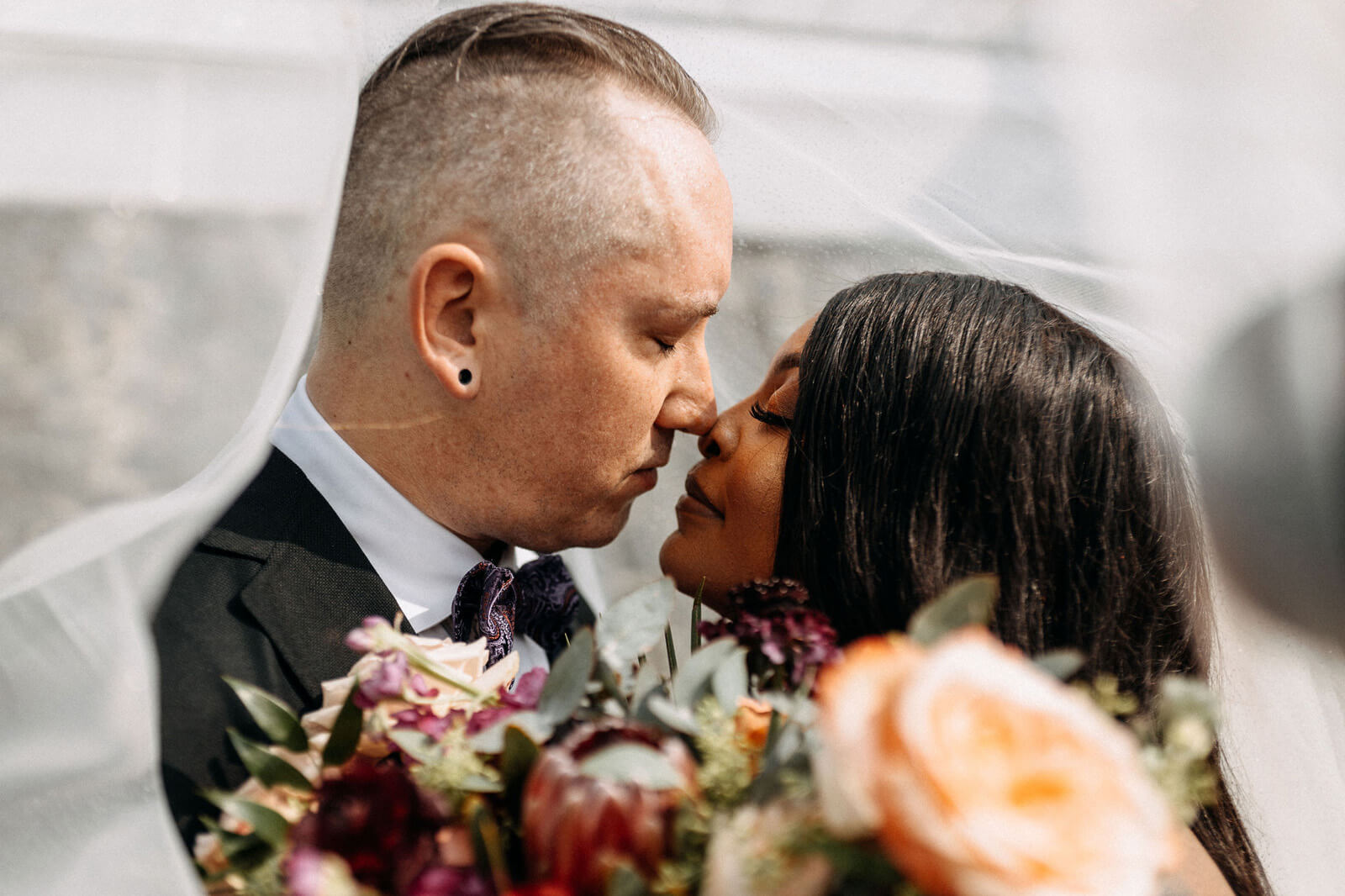 Most Unexpected Event On Your Wedding Day Most everything went as planned except we got behind on time and that caused us to miss out on certain photos we wanted to take.
Piece of Advice There is not enough time in the day, it goes by so fast. We'd tell every couple to enjoy the moment and be present. Don't forget to eat the cake.