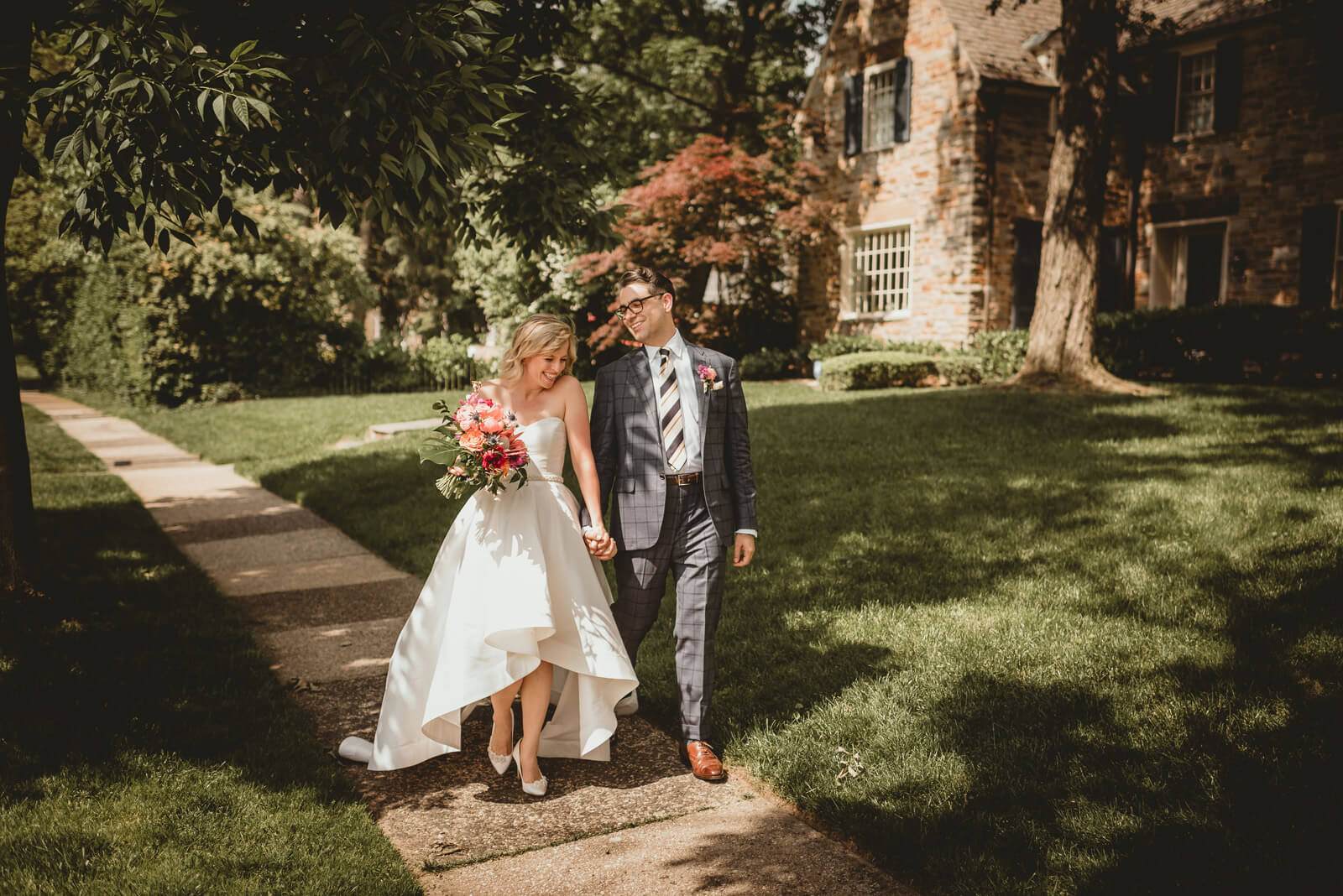 Occupations Rachel is the lead clinic nurse for Nelson 5 Medical Progressive Care Unit at Johns Hopkins Hospital; Alex is an assistant Attorney General for the Maryland State Retirement Agency.
Wedding date May 26, 2019
Number of Attendees 130
Number of Attendants Eight. (A maid of honor, three bridesmaids, a best man and three groomsmen.)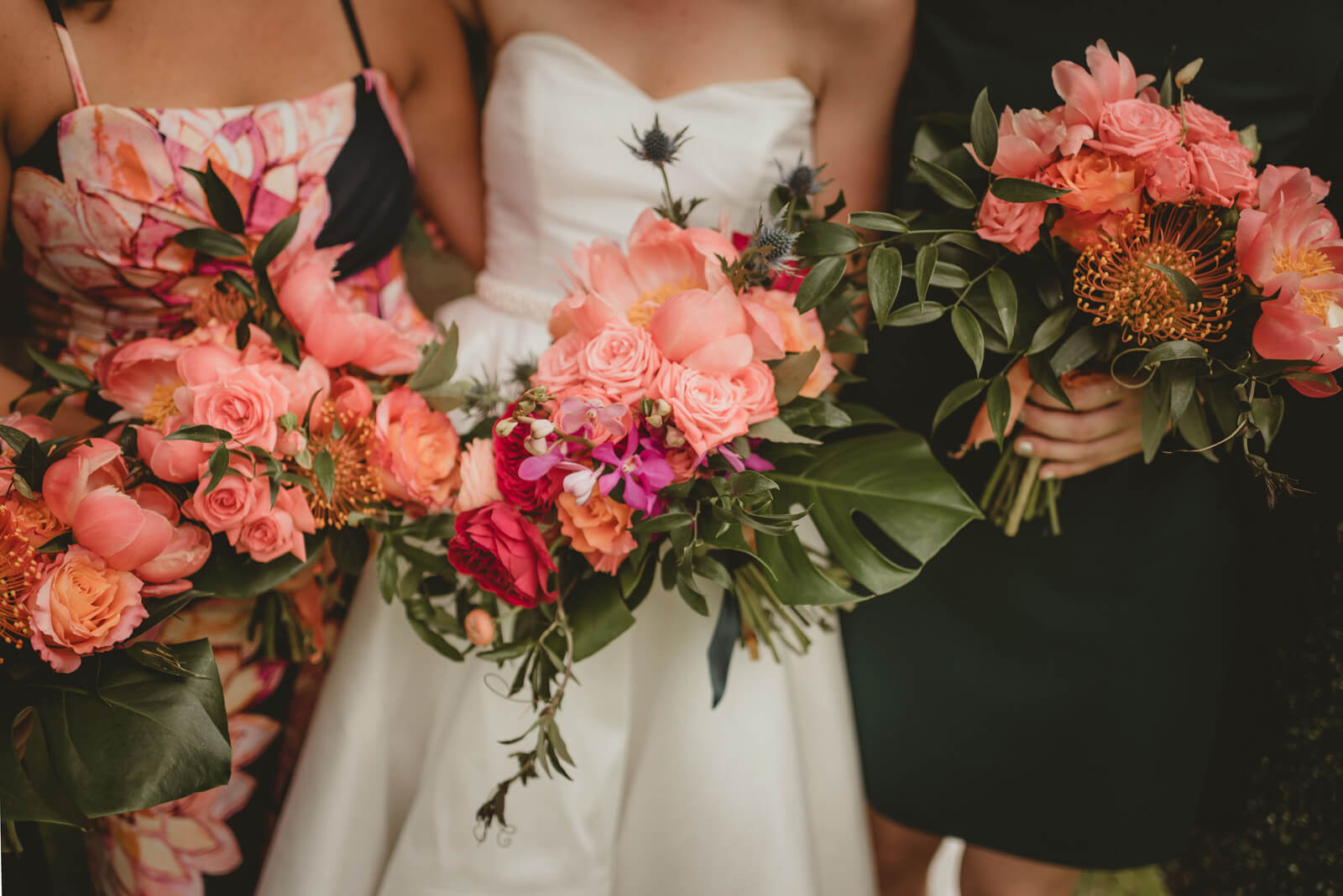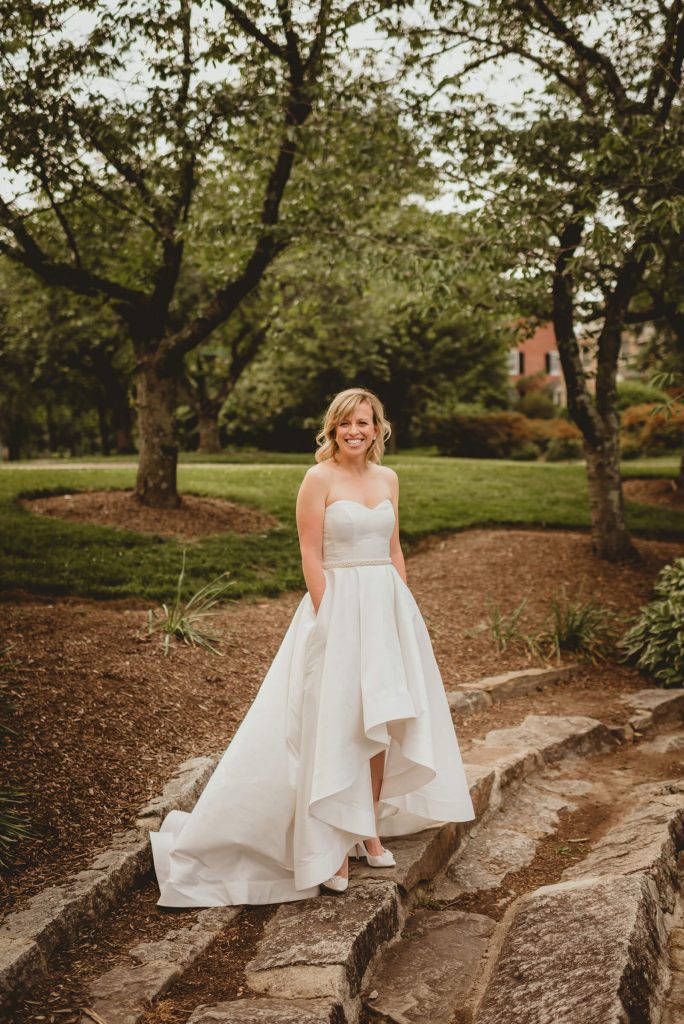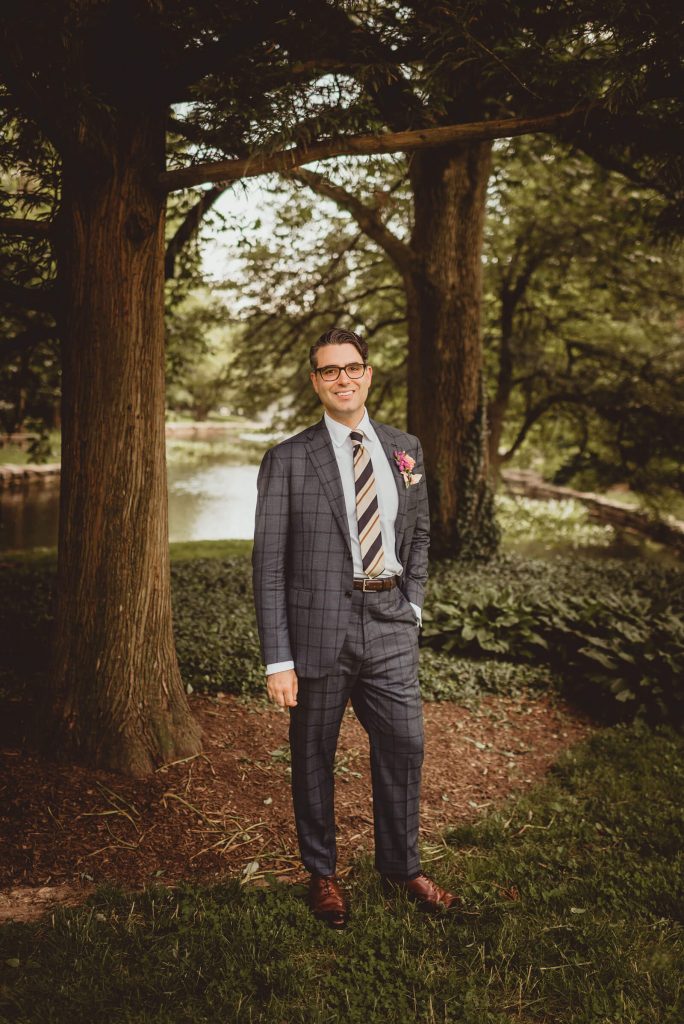 How You Met We met around 2013 in DC via OkCupid, and then reconnected in 2014. We had our first official date at Big Bear Cafe, a great neighborhood cafe in DC with a lovely outdoor seating area that features a lot of grapevines and other plants. Over the next few years, we lived out a MARC train romance until Rachel finally moved up to Baltimore.
The Engagement This was rather low-key. Alex got down on one knee at home with Mr. Biscuits (our cat) in one hand and an heirloom ring (Alex's grandmother's) in the other. Rachel said yes to all three.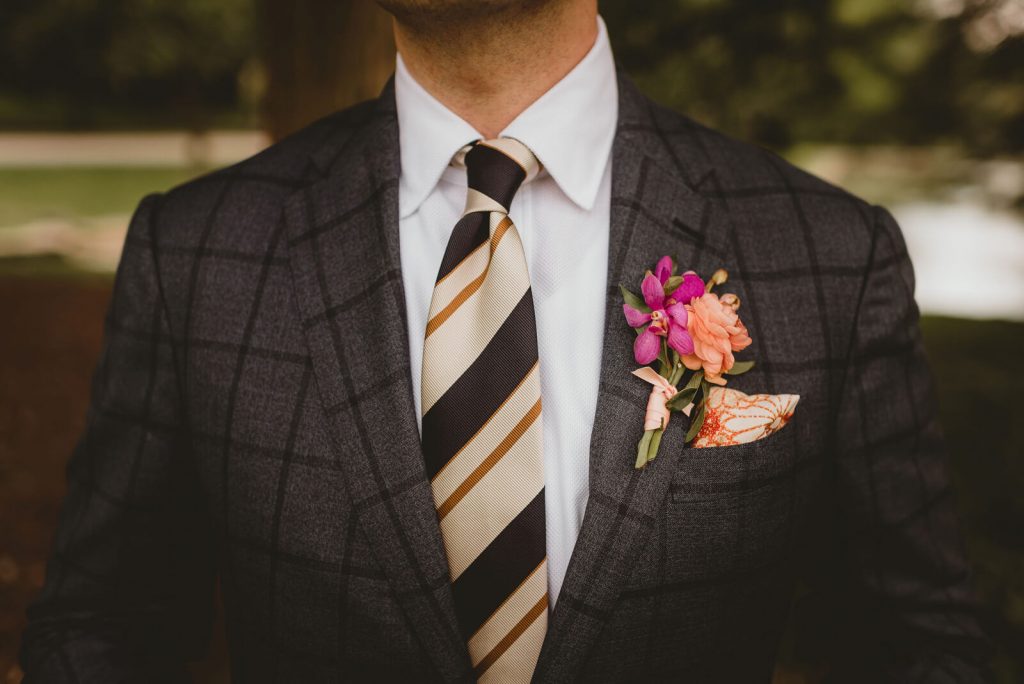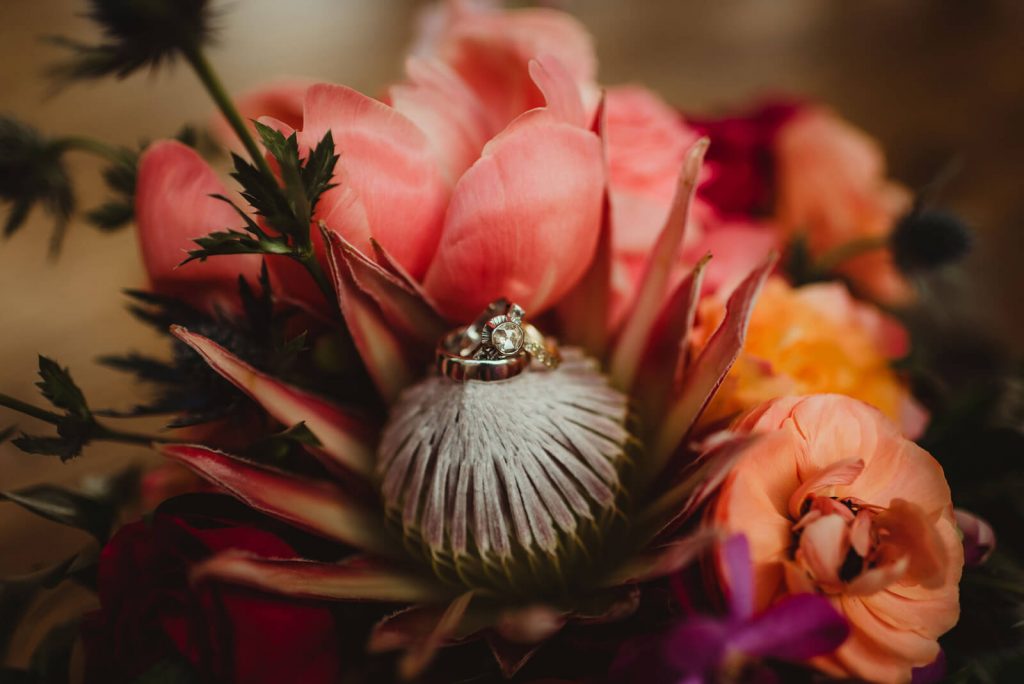 Wedding Design Inspiration Primarily plant life. Alex is a pretty big plant enthusiast with a growing collection of orchids, so we knew we needed to include those. And, we both went on an unforgettable vacation to South Africa while we were engaged, so we made sure to have some proteas too.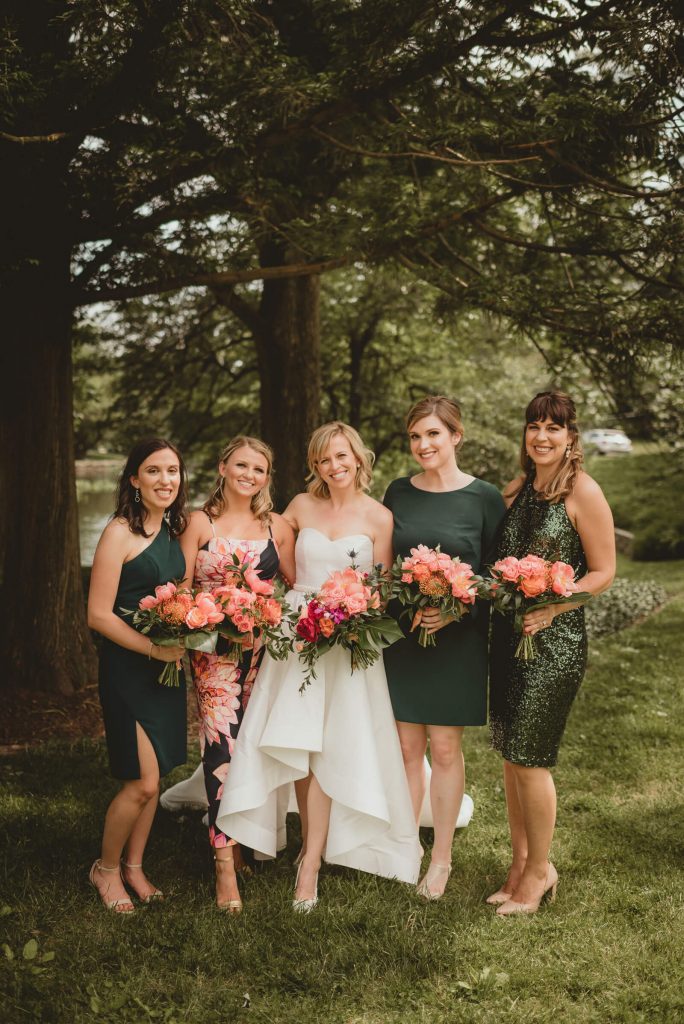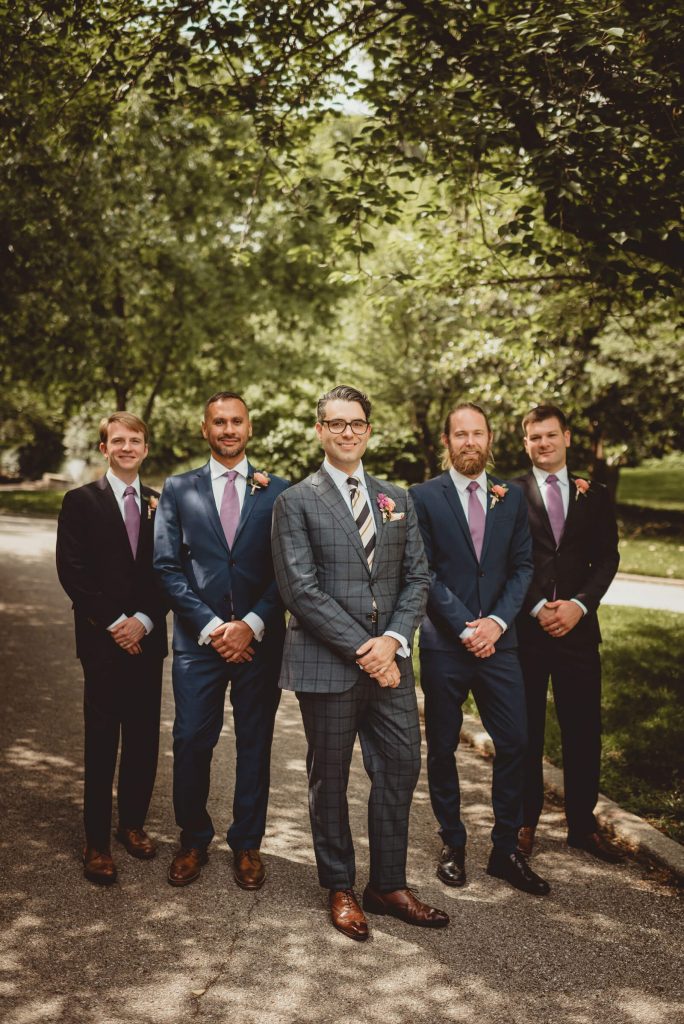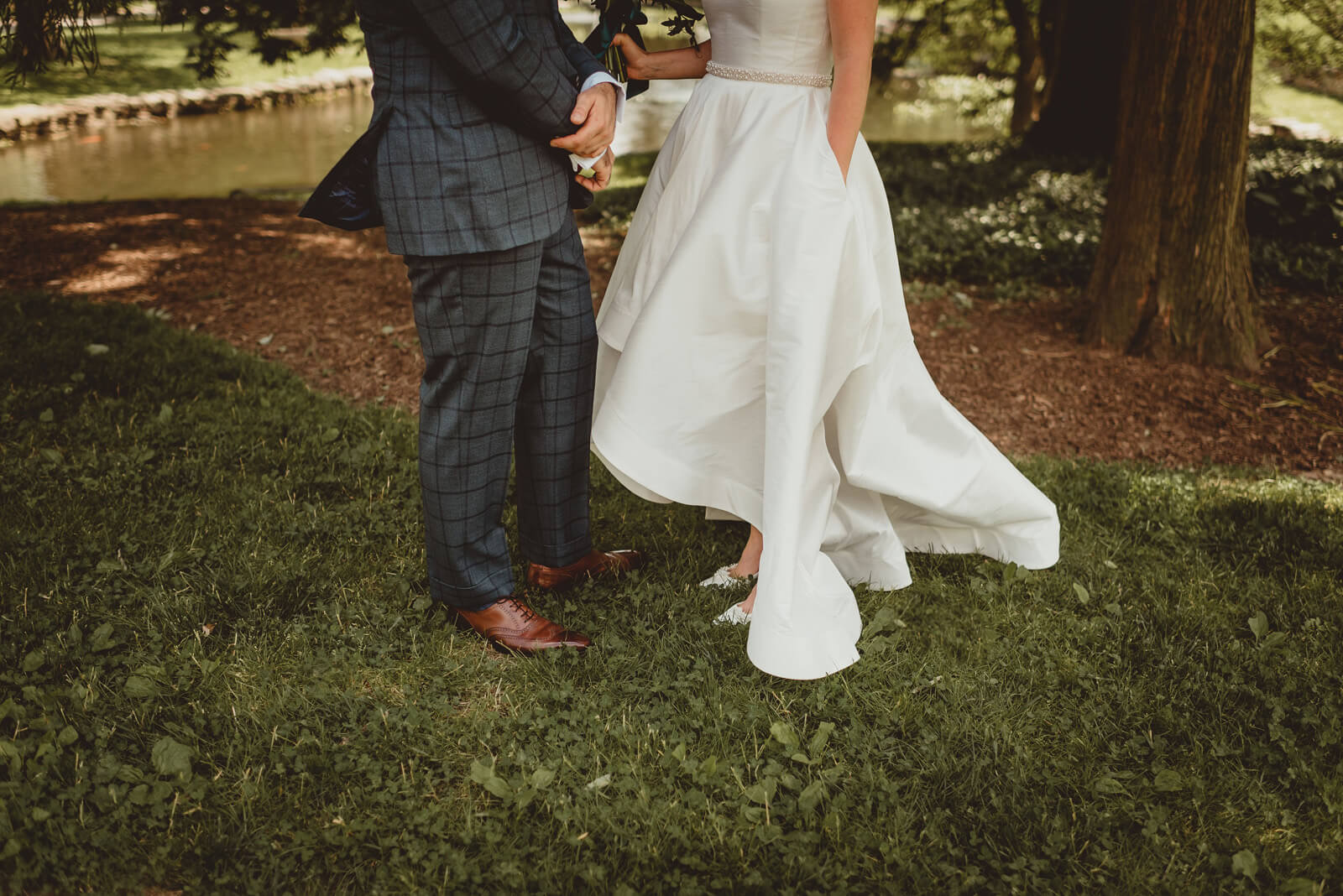 What Was Unique and Special About Your Wedding Day Aside from the collection of family and friends we brought together, the ceremony was really special. We designed it to be a three-part reflection of our love: our love for family, our love for our friends/community, and our love for each other. Alex's Uncle Paul officiated, and Rachel's aunt and uncle delivered an awesome speech about love and relationships. It was really moving, and I think a lot of our guests felt the same.
We also incorporated some aspects of our respective cultures and upbringings. From Alex's side, we incorporated the traditional Greek stefana (wedding crowns) and koufeta (wedding favors with Jordan almonds), and from Rachel's side, her Aunt Sharon, who is a nun, gave a blessing during the ceremony.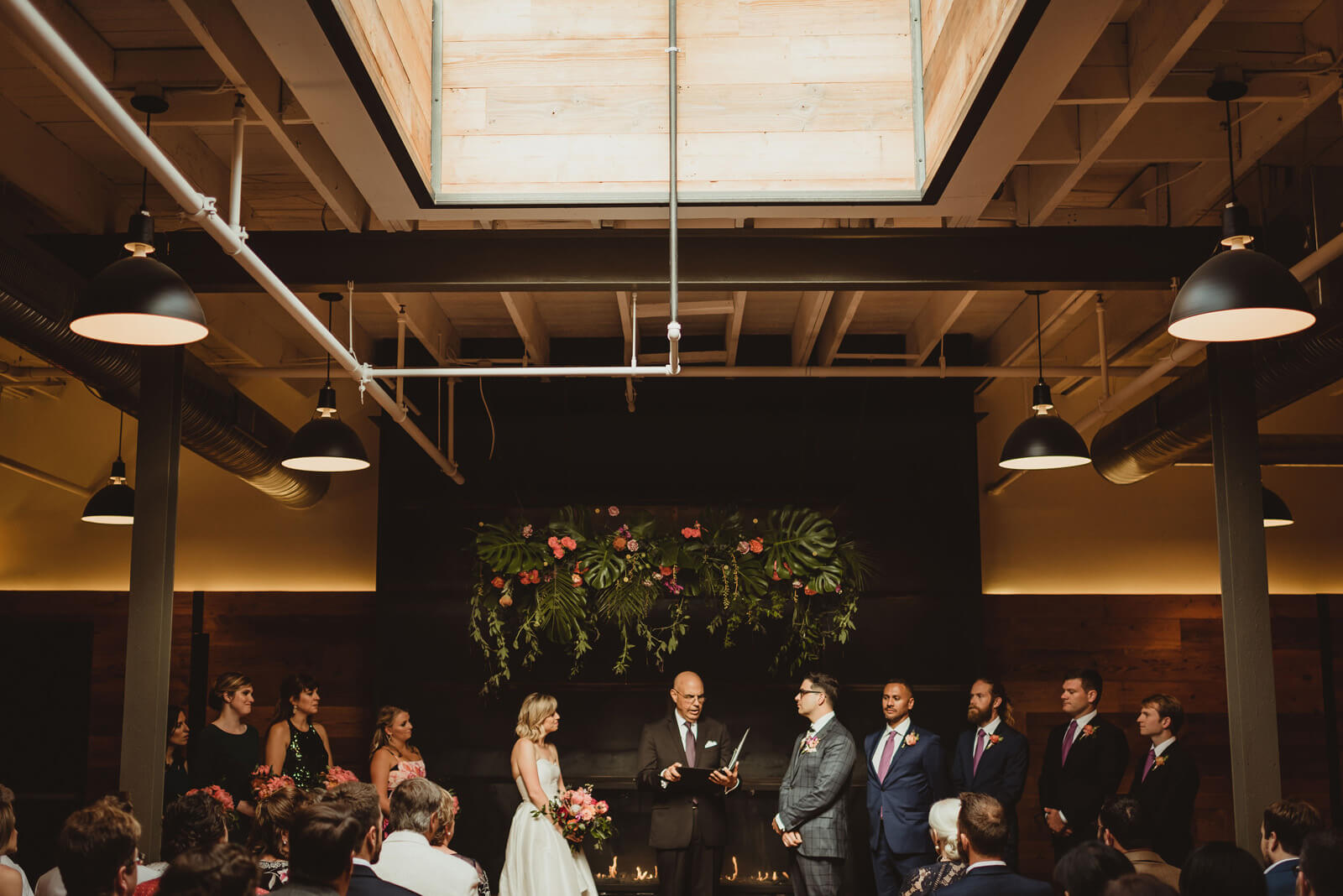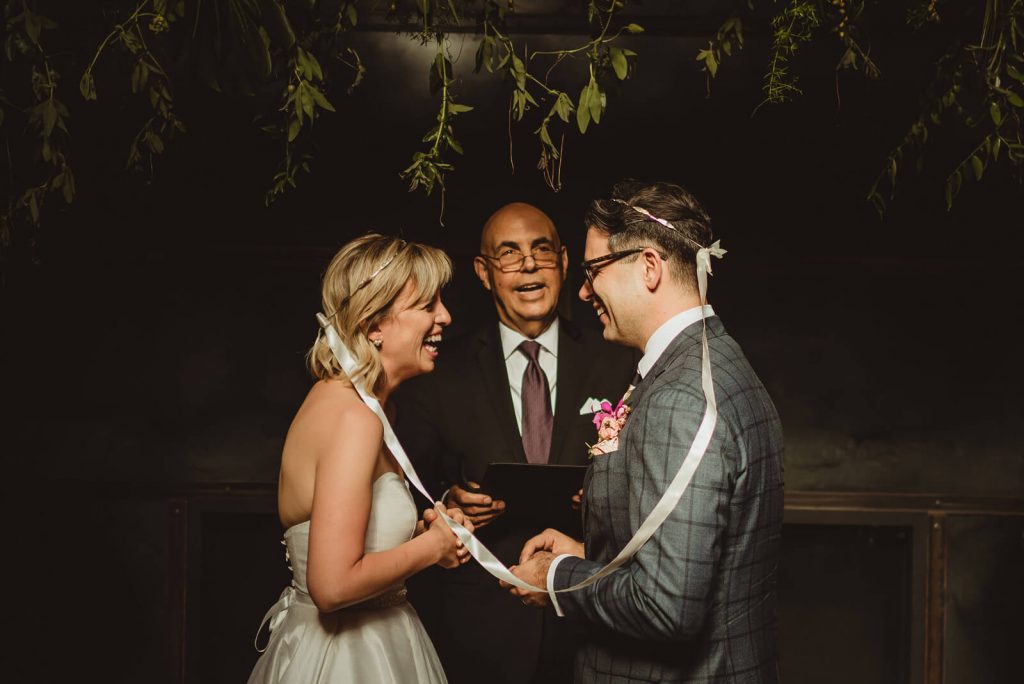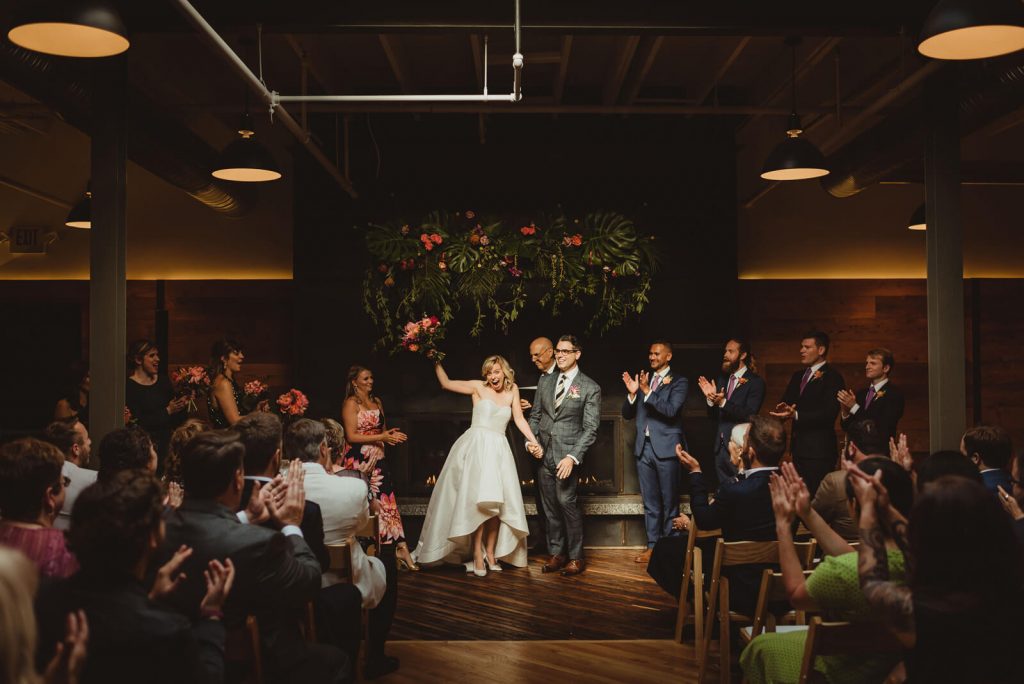 We love to eat and drink so having stuff we actually wanted to eat instead of "plated sadness" and a top-shelf bar was a big priority. We're happy to say that Copper Kitchen stepped up big time. We had a fantastic taco bar (including plantains!) and a carving station that featured an incredible sliced ham. Rachel really loves ham. And because the Charmery has always been a special part of our relationship, having them there with the ice cream bar was really important to us. Plus, they made a batch of one of our favorite flavors special for us! (Nanner Pudding if you're curious).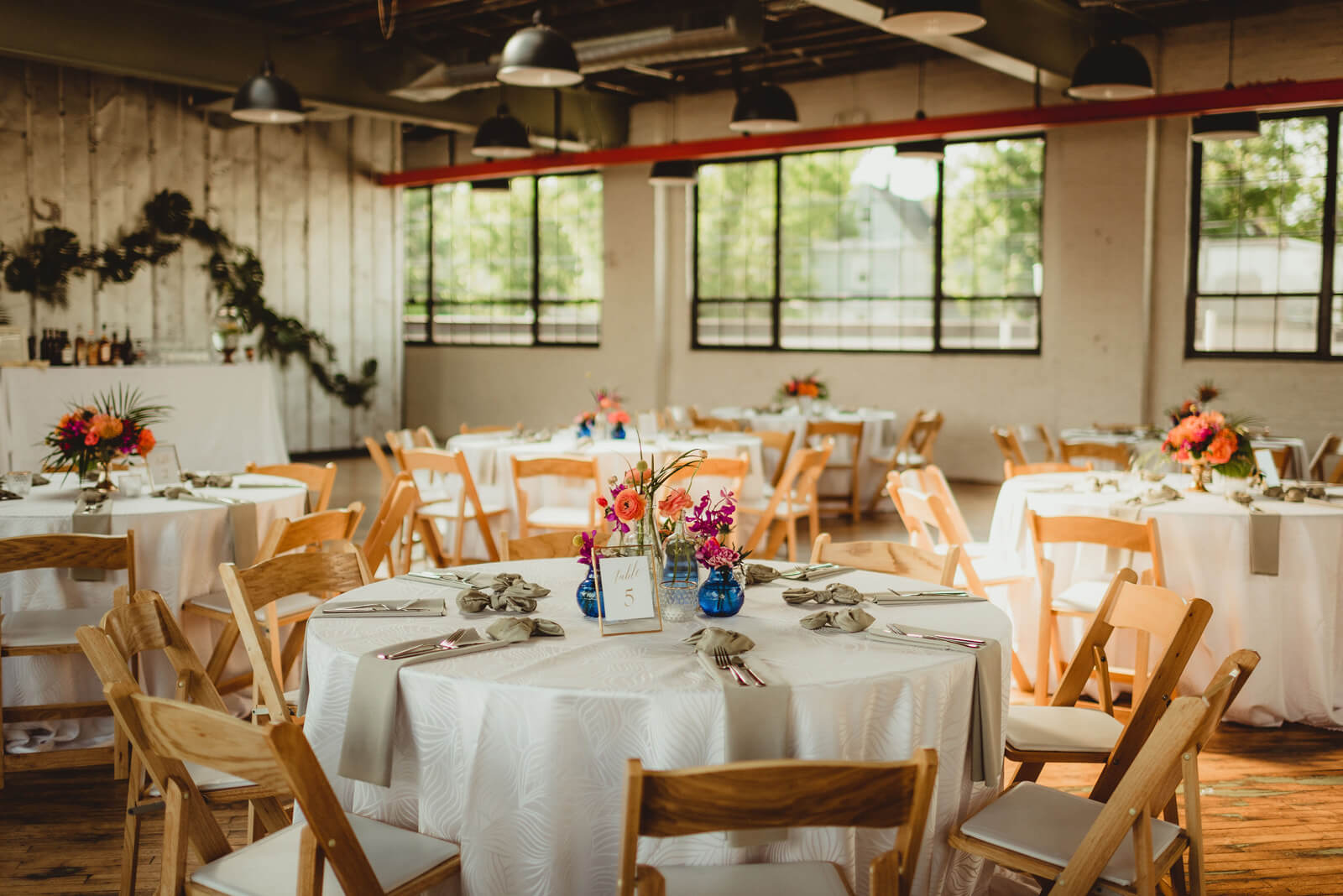 The reception as a whole was just a huge blur of fun. The Bachelor Boys Band were excellent, and they were game to take on our special requests. Aside from playing a lot of "wedding classics," they also learned and played songs by The Darkness, Paramore, Iron Maiden, and Judas Priest just for us. And, we can't forget Rachel's dad Mike dancing to ABBA's "Dancing Queen," which has fast become a tradition at family weddings. And, we also had a lot of Greek dancing too.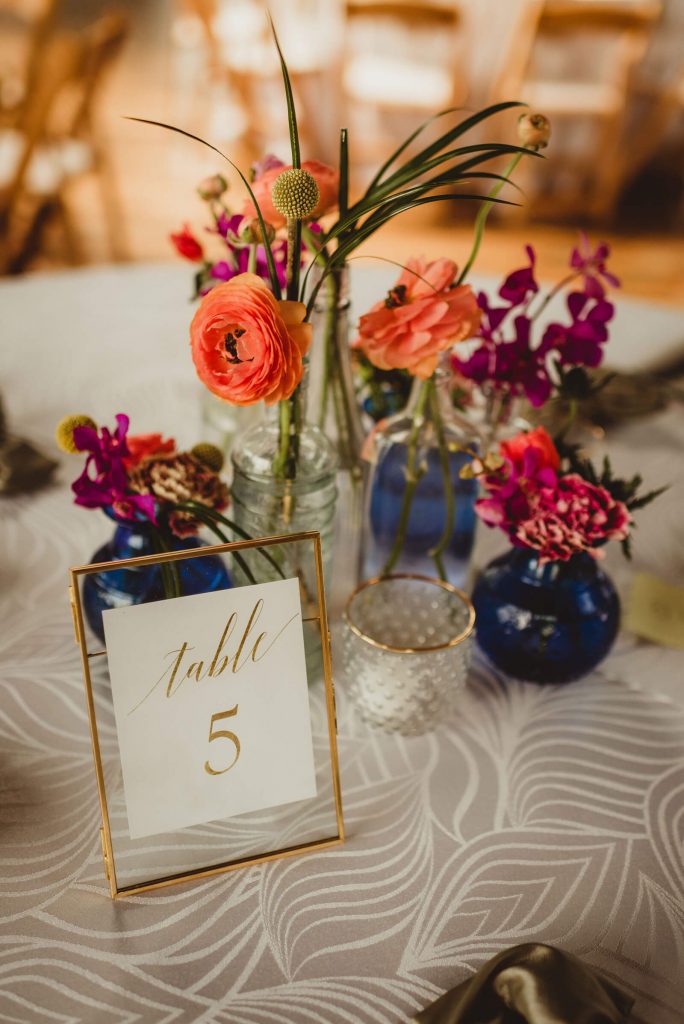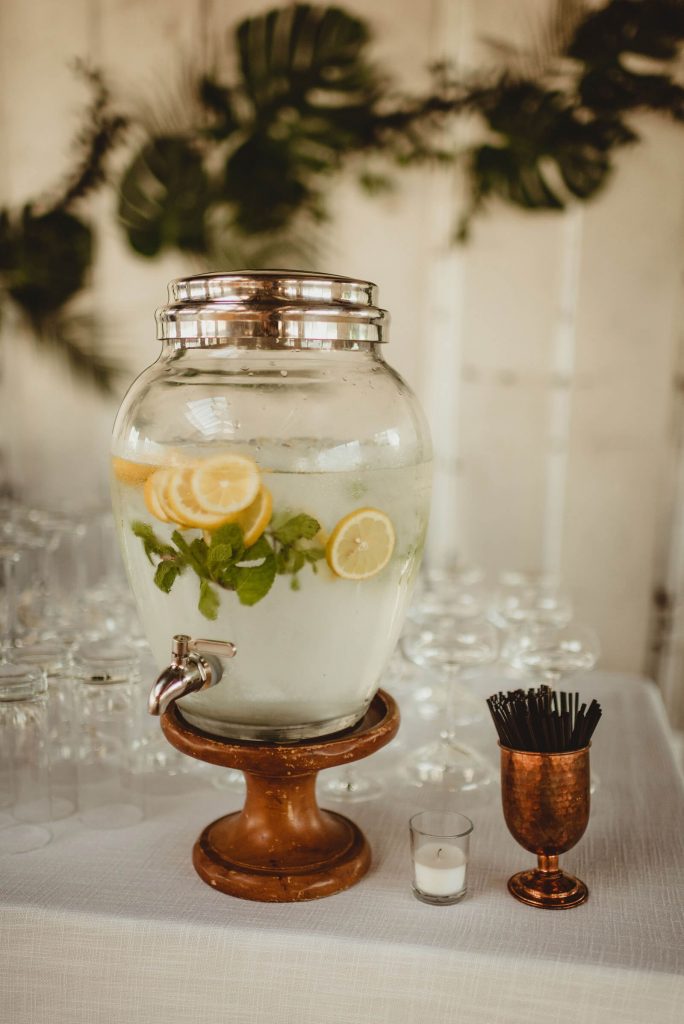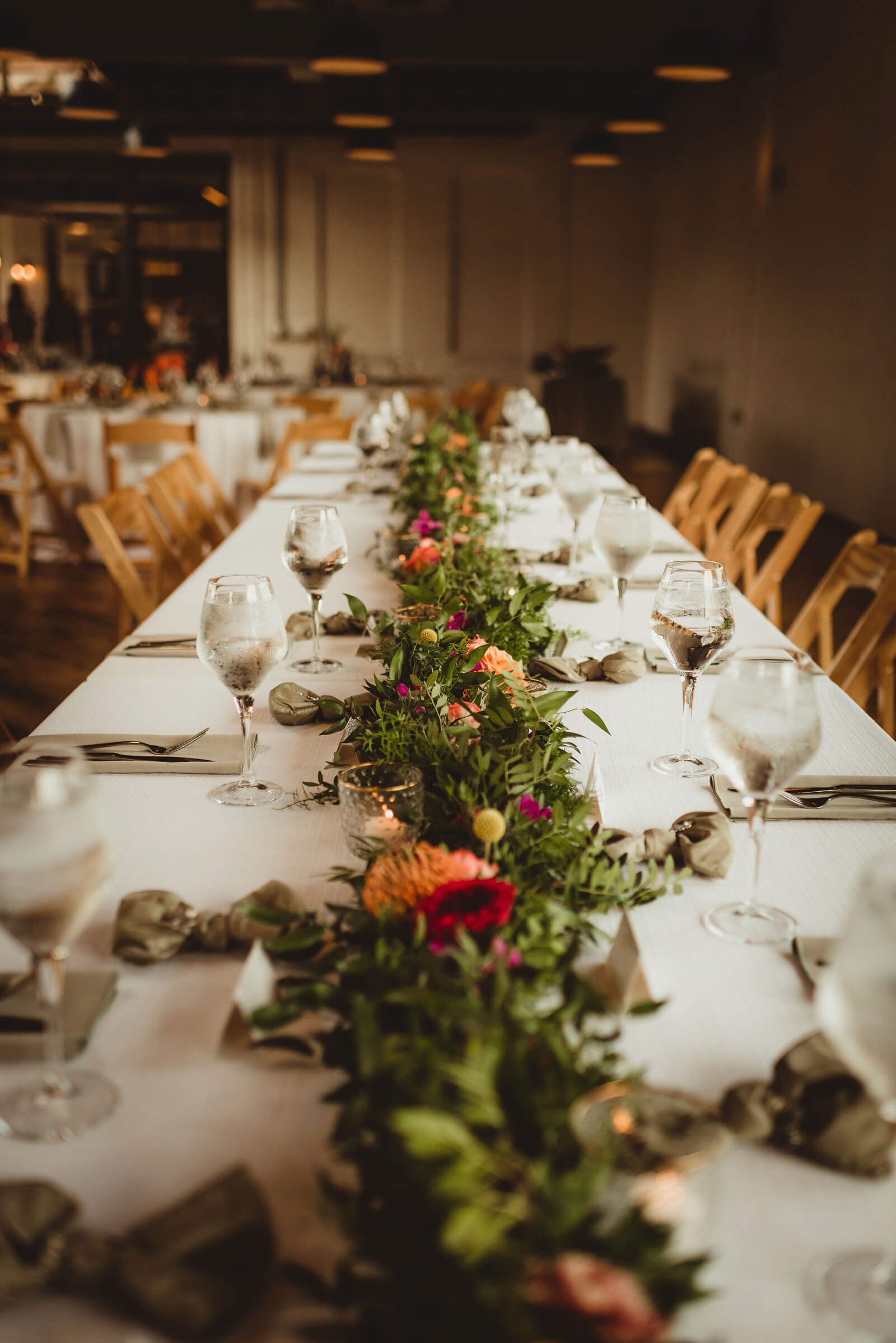 Favorite Details Alex particularly loved all the floral and plant arrangements, the band playing songs he requested, and The Charmery ice cream bar. Rachel loved the ceremony, her dad's speech, and the dancing. Both loved the incredible custom cocktail napkins made by Alpha Graphics, featuring their beloved Mr. Biscuits.
Most Unexpected Event On Your Wedding Day Alex kind of biffed one of his vows and sent the entire room and Rachel into a fit of laughter.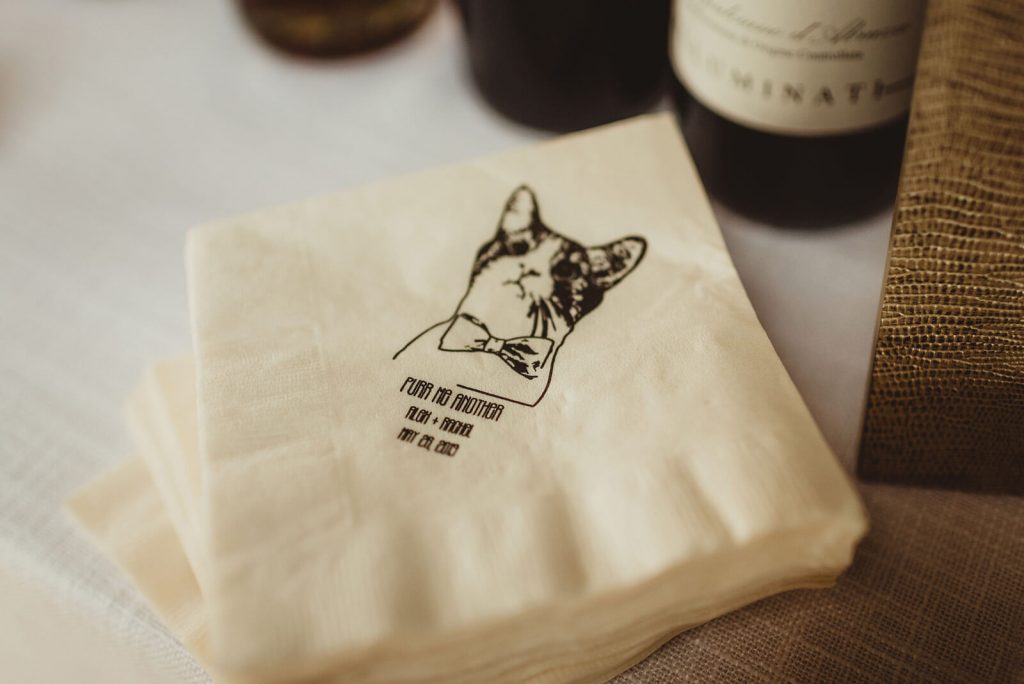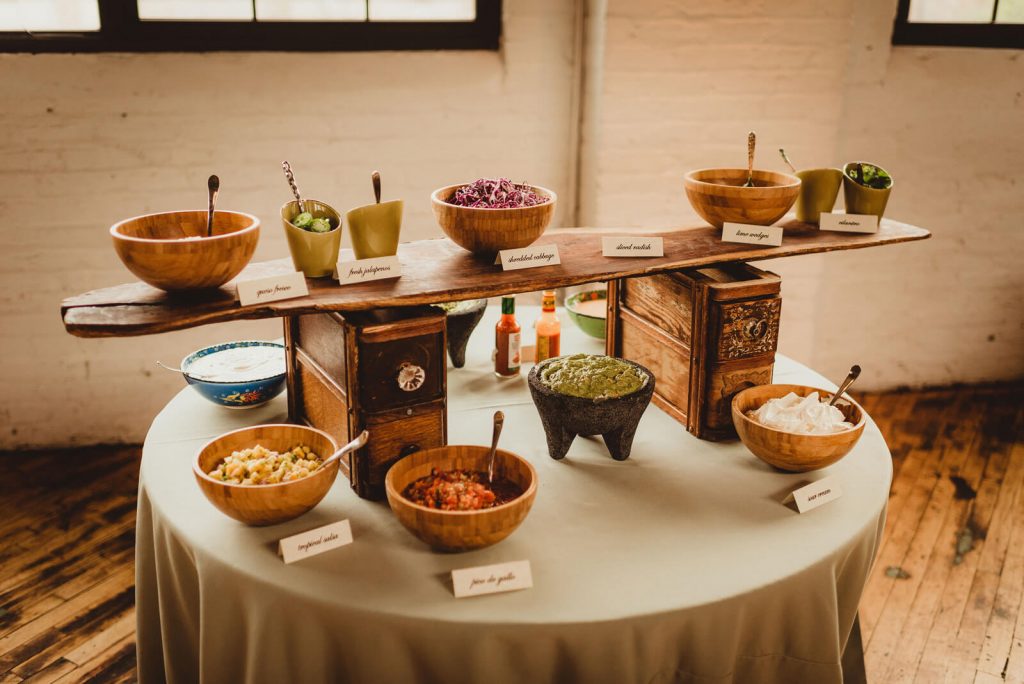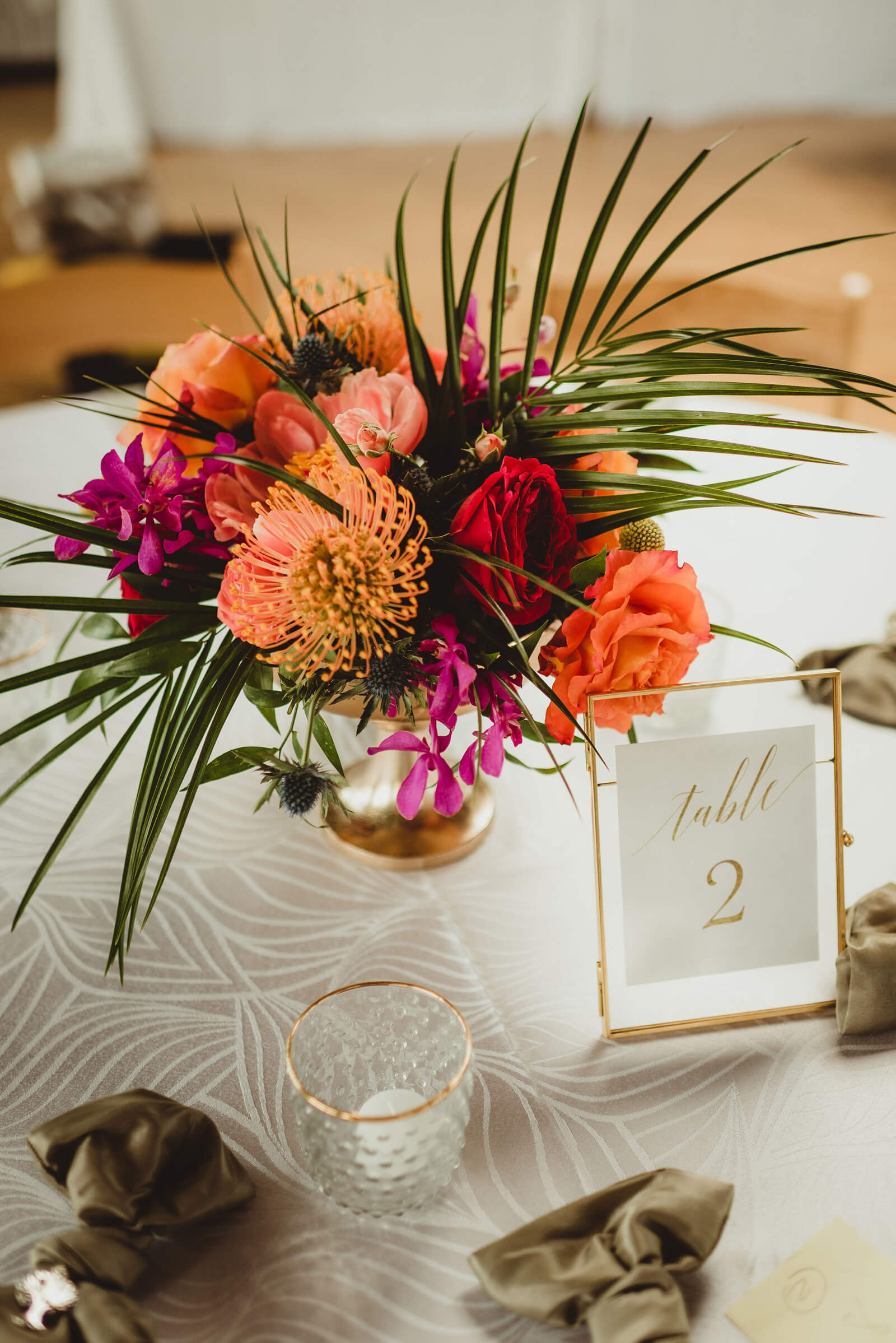 Piece of AdvicE Don't stress. One of Rachel's bridesmaids (Kaitlin), told her that, "When you look up and see everyone you love having a good time, nothing else will matter." When knee-deep in decision making, Rachel didn't believe her, but it's actually entirely true.
Also, get a wedding planner – shout out to Heather!