Occupations: Estimator, Commercial Glass (Josh) and Digital Marketing Strategist (Kelsey)
Wedding date: 10/24/2015
Number of Attendees: 175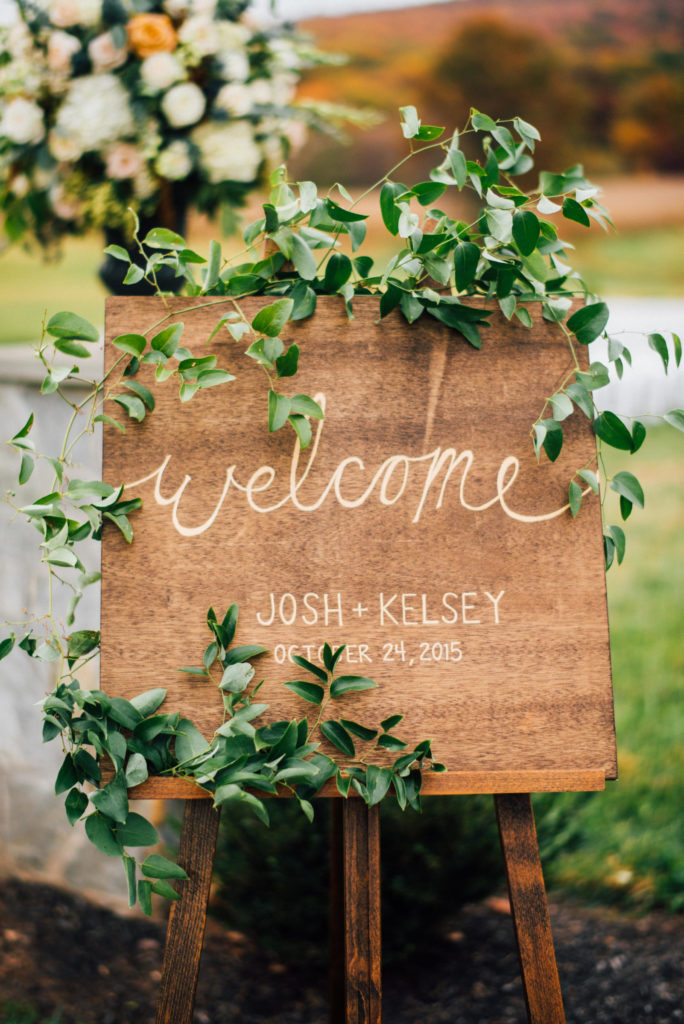 How You Met: Josh and I both went to James Madison University, but we actually met on a camping trip in West Virginia. It was a handful of girls from my sorority and guys from his fraternity that got together to have a good time around the bonfire. That night, he asked me if I'd like to be his date to formal in Annapolis. I gave him my number and told him that if he remembered in the morning to give me a call and ask me again. He remembered! We went to a lot of date functions together after formal and had a great time while Josh was still at school, and kept in touch after he graduated from JMU in 2009. In May 2011, just a week before I graduated, Josh was in a terrible dirt bike accident. He asked me to come see him in the hospital. I don't know where I found the courage to drive 2 hours to Frederick, MD to visit someone I hadn't seen in at least six months, but I did it, and I thank God everyday that I did. That summer was the beginning of our relationship. Sometimes awful things happen to people and you spend forever trying to figure out why, but that accident is the reason we are together.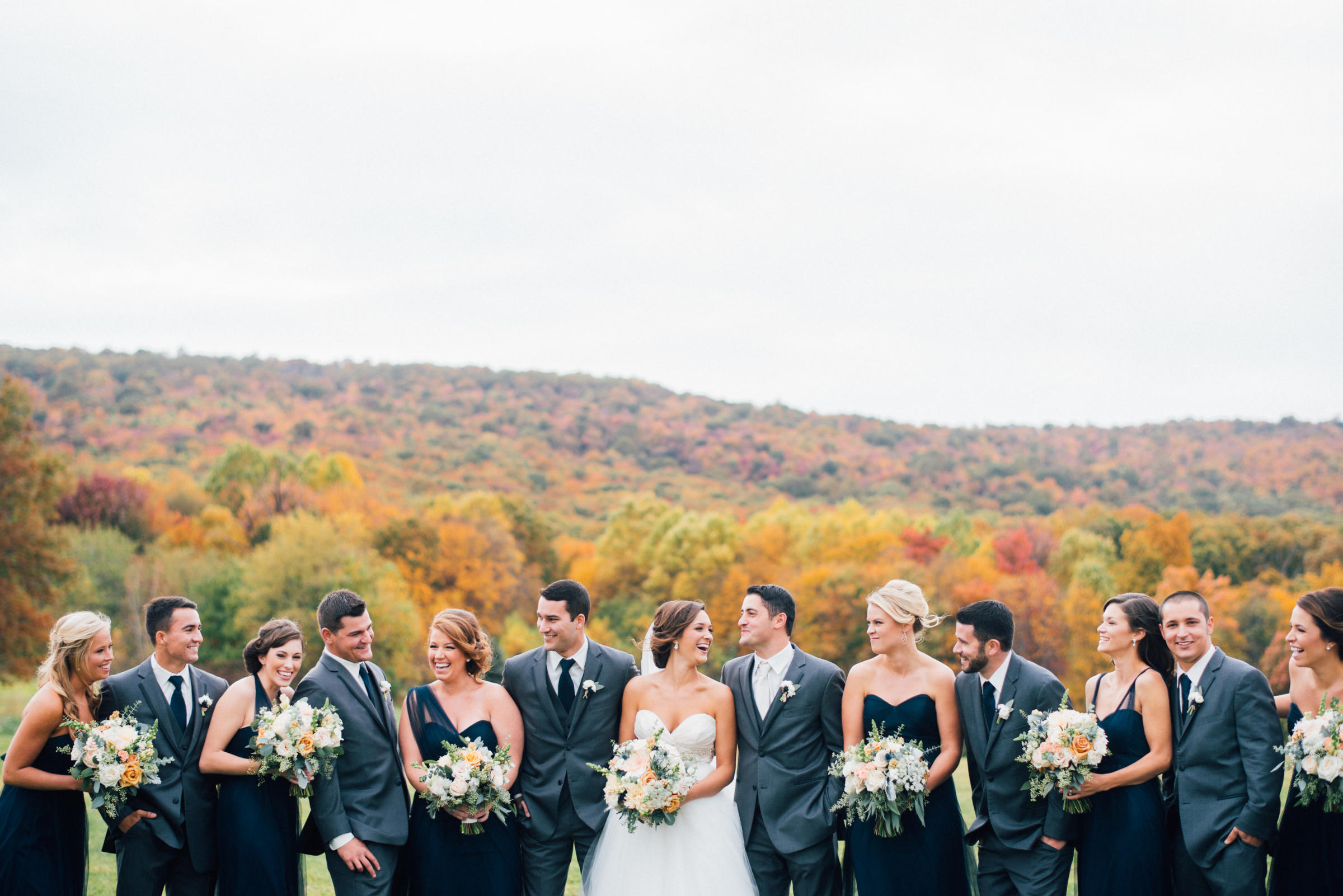 The Engagement: Josh proposed on the first day of summer, June 21, 2014, in Annapolis. It wasn't coordinated or choreographed, but completely unexpected and absolutely perfect.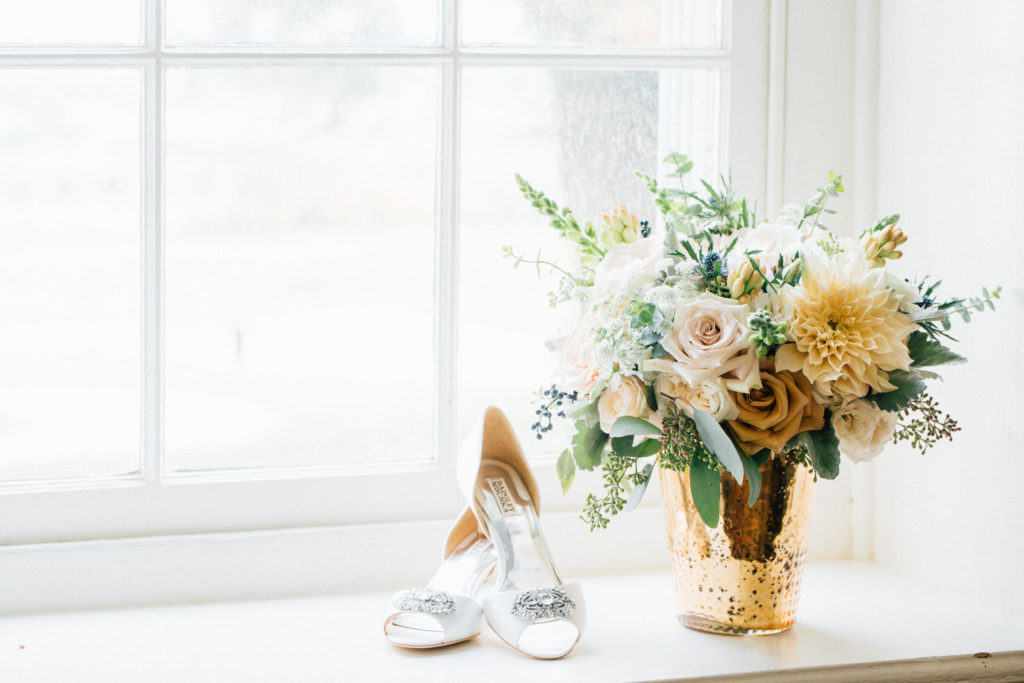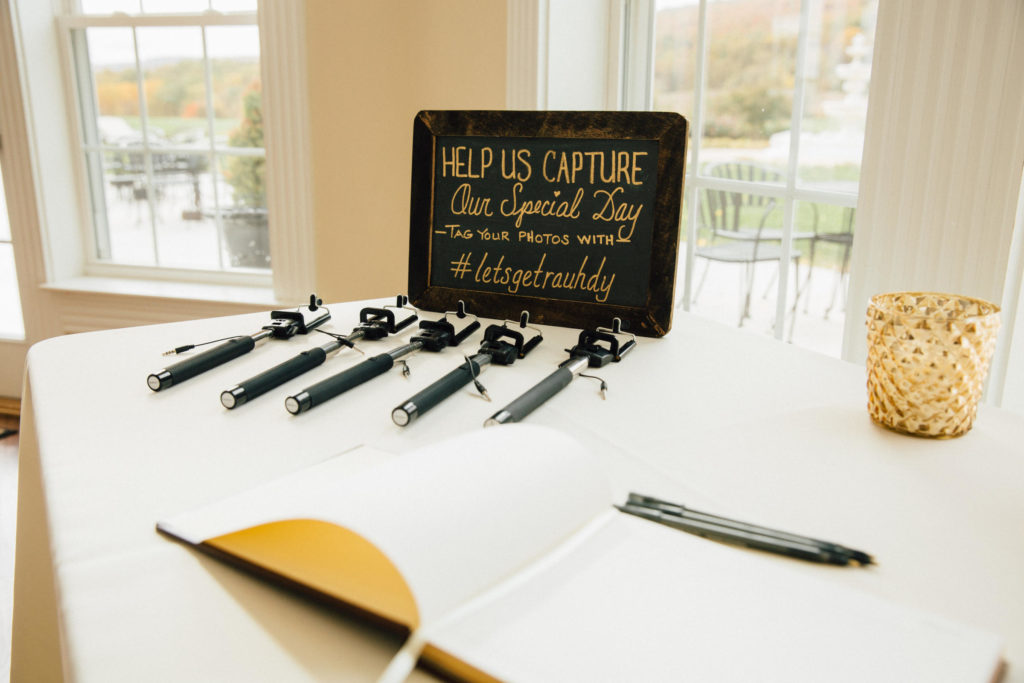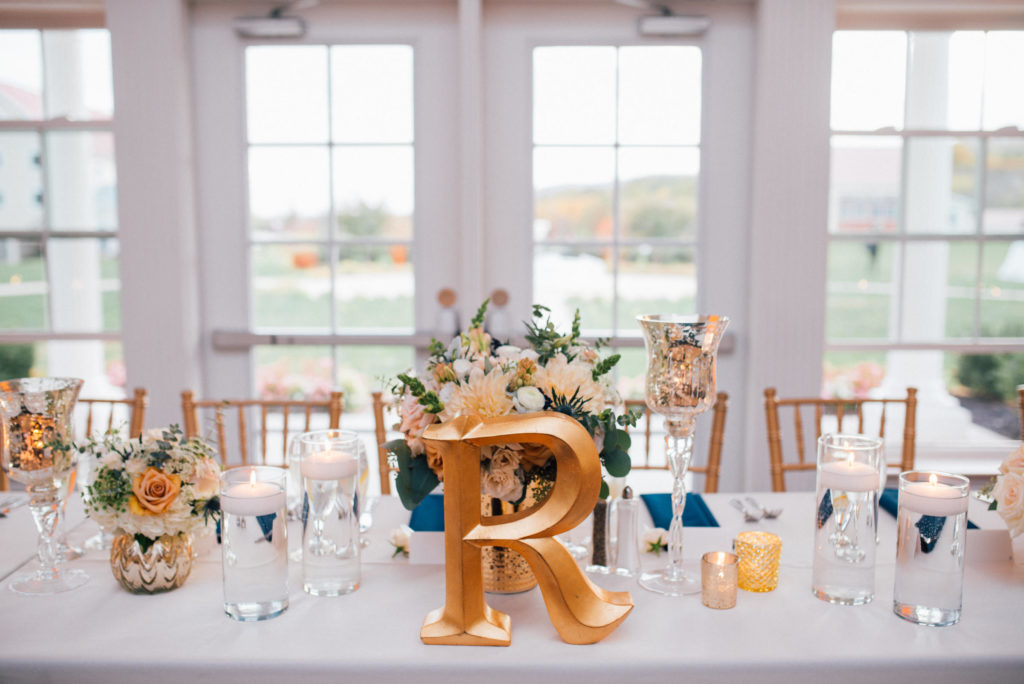 Wedding Design Inspiration: I wanted our style and colors to be romantic, classic and compliment the natural beauty of fall.
What Was Unique and Special About Your Wedding Day: We were able to FaceTime my Nana who was battling terminal cancer at the time during our ceremony. She has since passed away, but it was such a special opportunity that I'll cherish forever.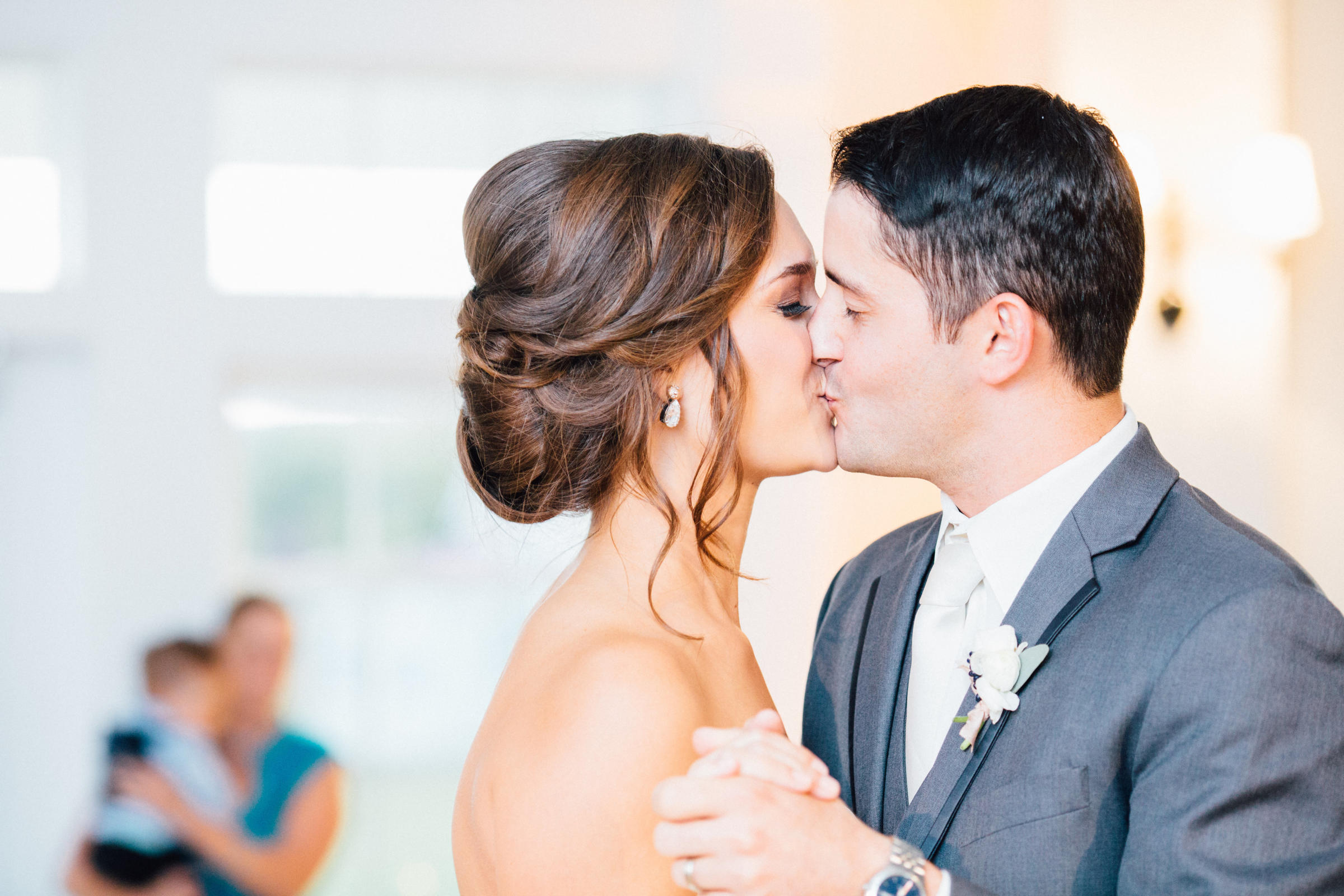 Favorite Details: The vintage couch we used for our pictures, the big sign my friend made us with the reception details that hung on the gates into the barn, farm to table (organic and local) family style dinner menu, and our first dance that was choreographed to Ed Sheeran's "Thinking Out Loud."
Most Unexpected Event On Your Wedding Day: I'm guessing for Jason it was me breaking into song before I walked down the aisle. And for me, I had a beautiful cathedral veil I wore for the wedding and it got stuck on the carpet when I was walking down the aisle of the church. I was so upset because I was only wearing the veil for the wedding. At one point halfway through the ceremony, I had my maid of honor attach it back into my hair. So, half my pictures I do not have veil on and the other half I do . . .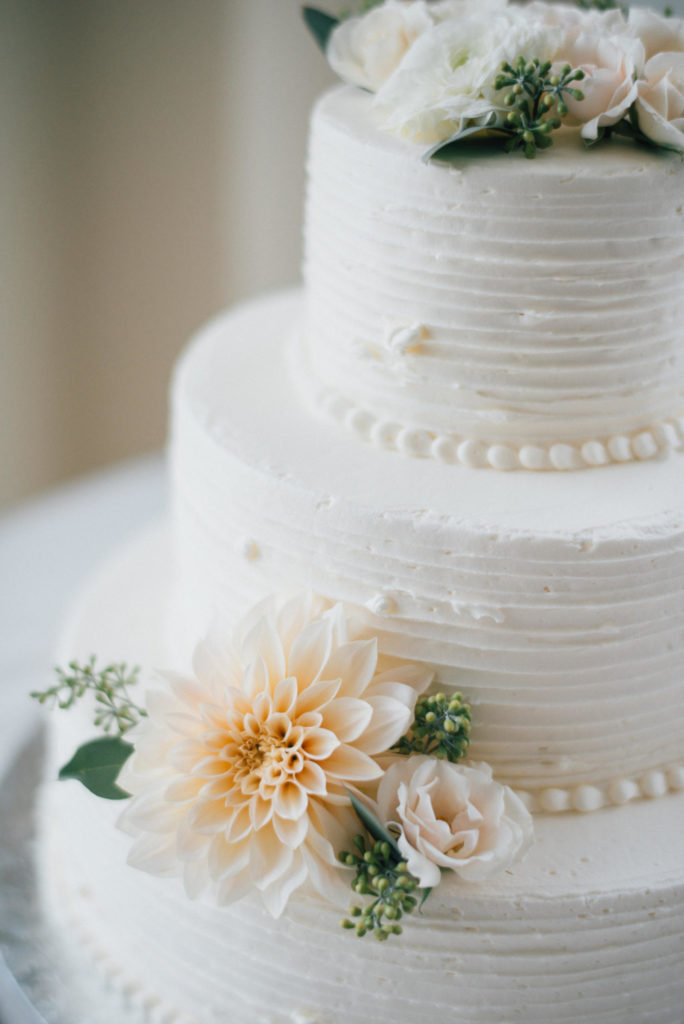 Favorite Details: The flowers were absolutely beautiful, and I loved how my mom's DIY table numbers turned out.
Most Unexpected Event On Your Wedding Day: Limbo on the dance floor!
Piece of Advice: Go with your husband to the outskirts of the room during the reception for just a minute, and take an opportunity to observe and appreciate all the people you love being in the same room at the same time. It is something so special that likely won't happen ever again.