This originally ran as a Local Love in the 2018 issue.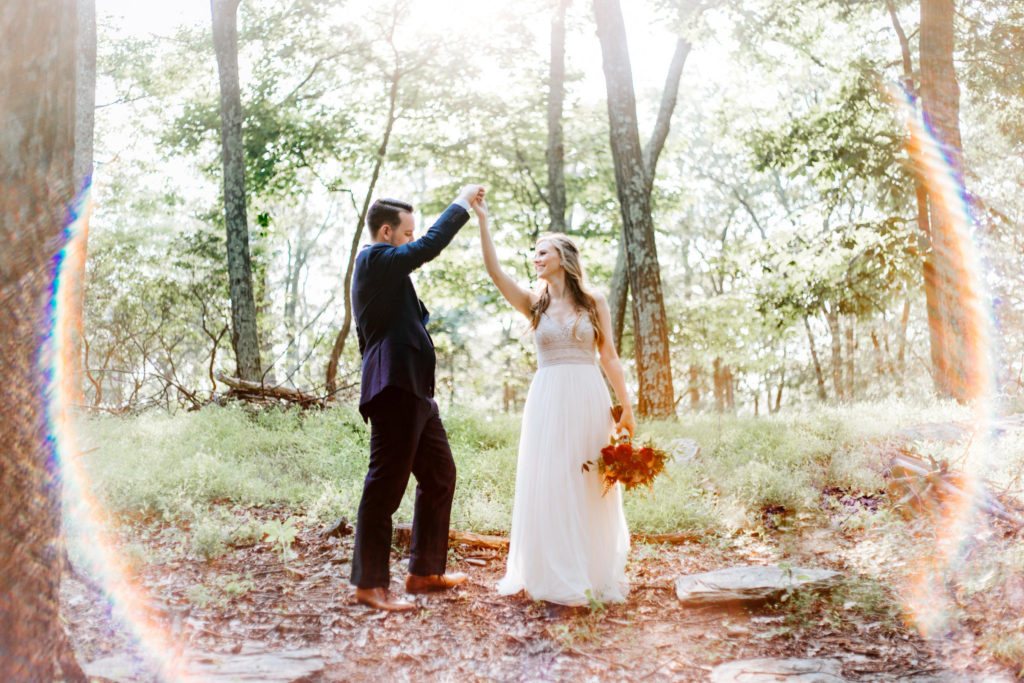 Wedding Date August 4, 2017
Destrie Allen & Zach Etier met in their final year of college at Oklahoma State University. They were waiting to get into a bar, as you do, and their two groups of friends started chatting. "I kept trying to flirt with Zach, but he was pretty shy and didn't really talk much," Destrie recalls. "For me, I considered his shyness as a challenge since I'm quite the opposite."
The next night, she saw Zach again from across the room and decided she was going to intentionally bump into him. "I threw my shoulder into his back as if I 'accidentally' ran into him." The nudge ended up being more of a shove, and a surprised Zach turned around. "Hey, I know you," he said. And, from that night on, they became inseparable.
When it came to their wedding day—a planned elopement—they both wanted simplicity. "It made the day feel even more special and we could focus on it being just about us," says Destrie. "Zach and I have always said, 'It's you and me against the world, and we can do anything as a team.' That's how we wanted our wedding day to be—full of love and laughter. I loved how it was small and intimate, which is why we decided to elope."