This originally ran in the 2020 issue as The Moment.
"All I could hear was a lot of swishing. I assumed Courtney's dress had to be huge and super ballroomy since it was making so much noise. When I turned around, I lost it with laughter and shock. I'm sure my face said it all. I rushed over and gave her a huge hug and lifted her up off the ground—with her little blue heels kicking around from laughing and excitement. Life is too short to be too serious. We love to laugh and make each other laugh. We are both easygoing people with great senses of humor, so this was the perfect first look for us." -Jeremy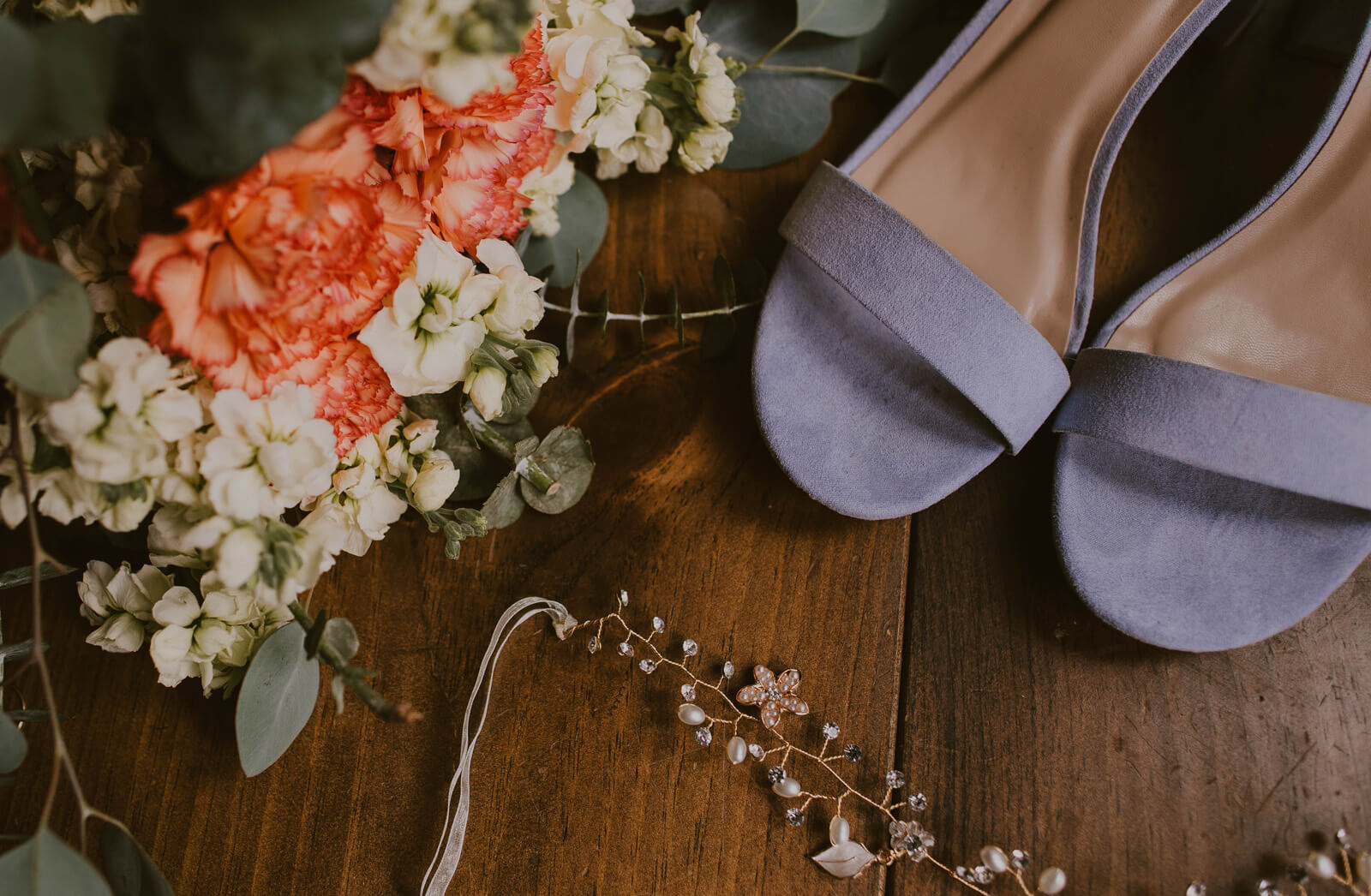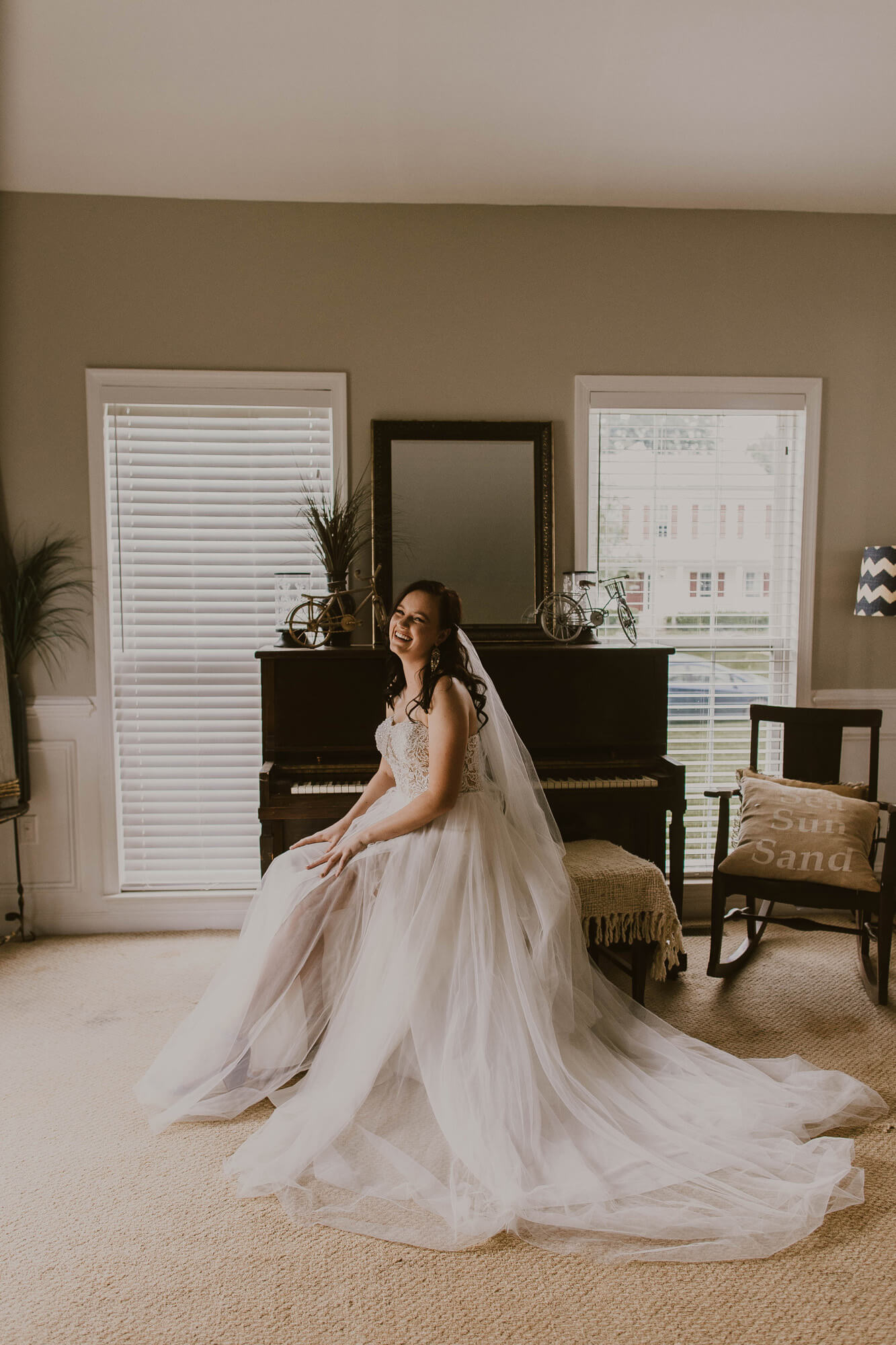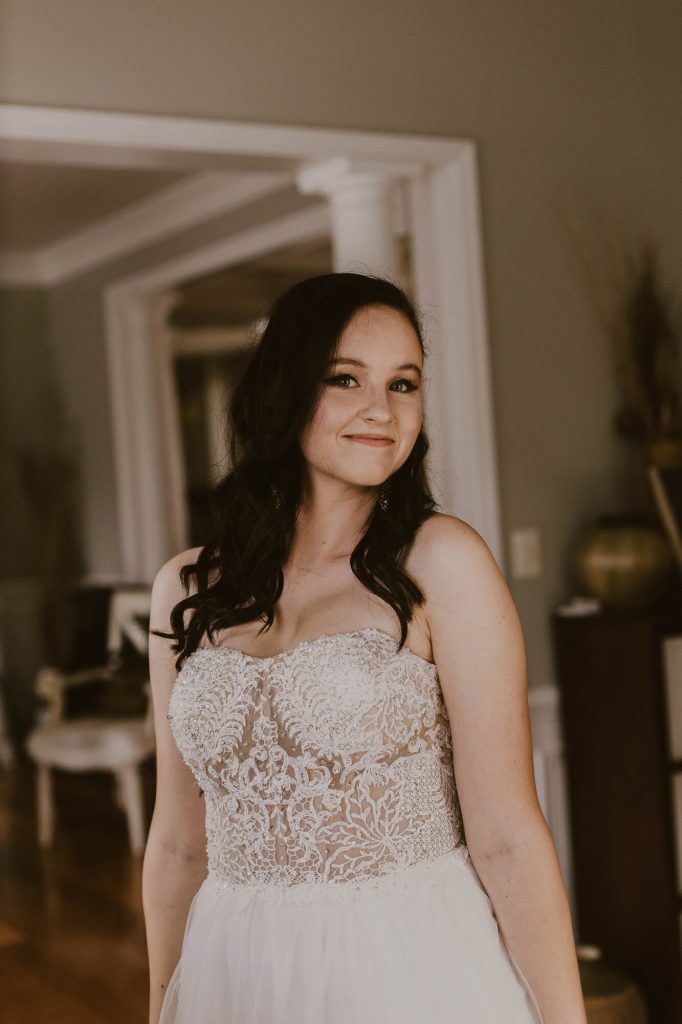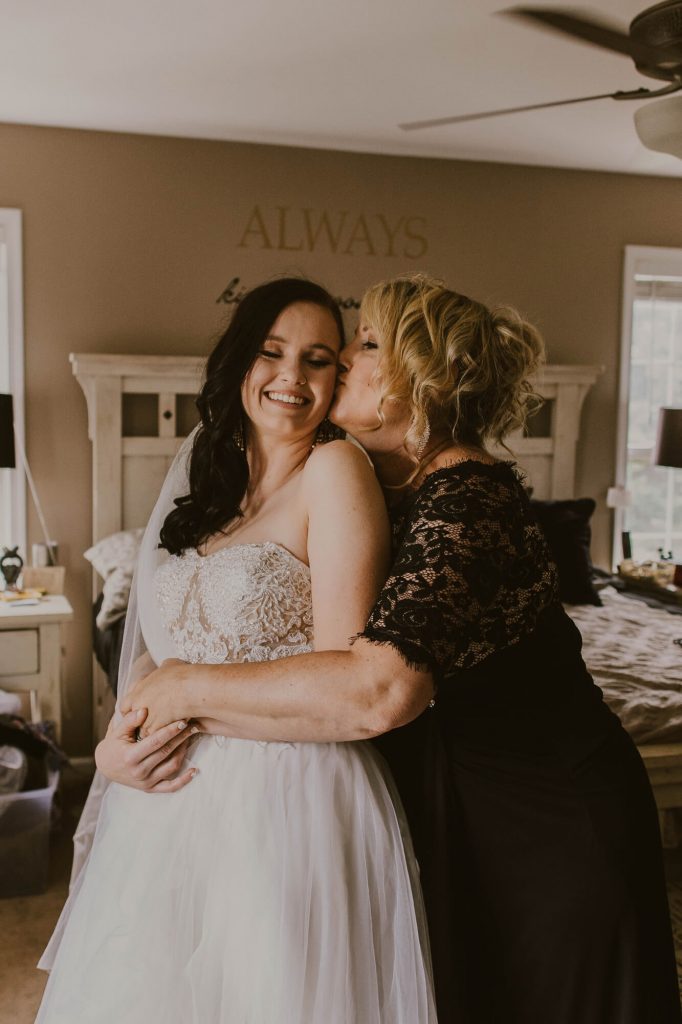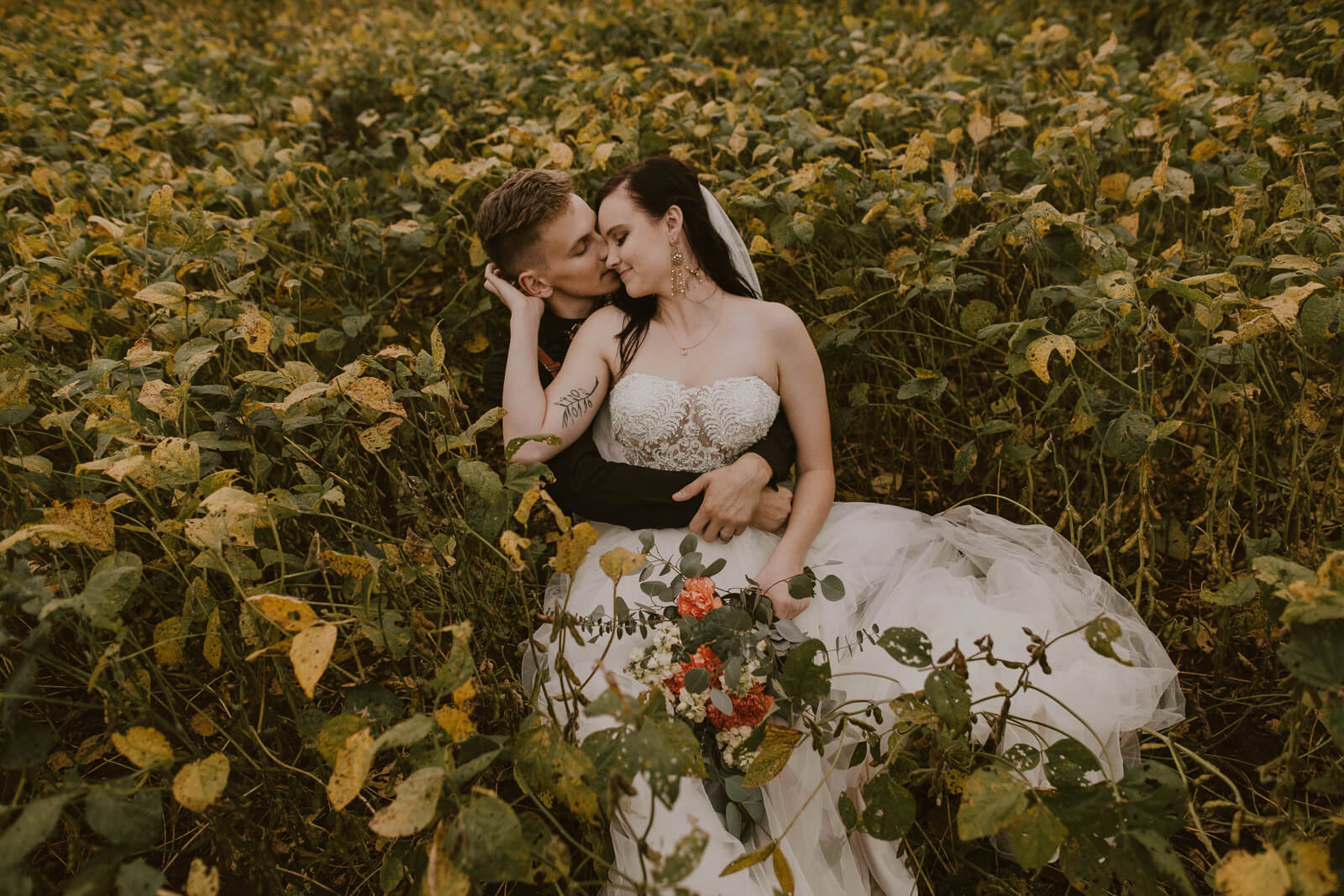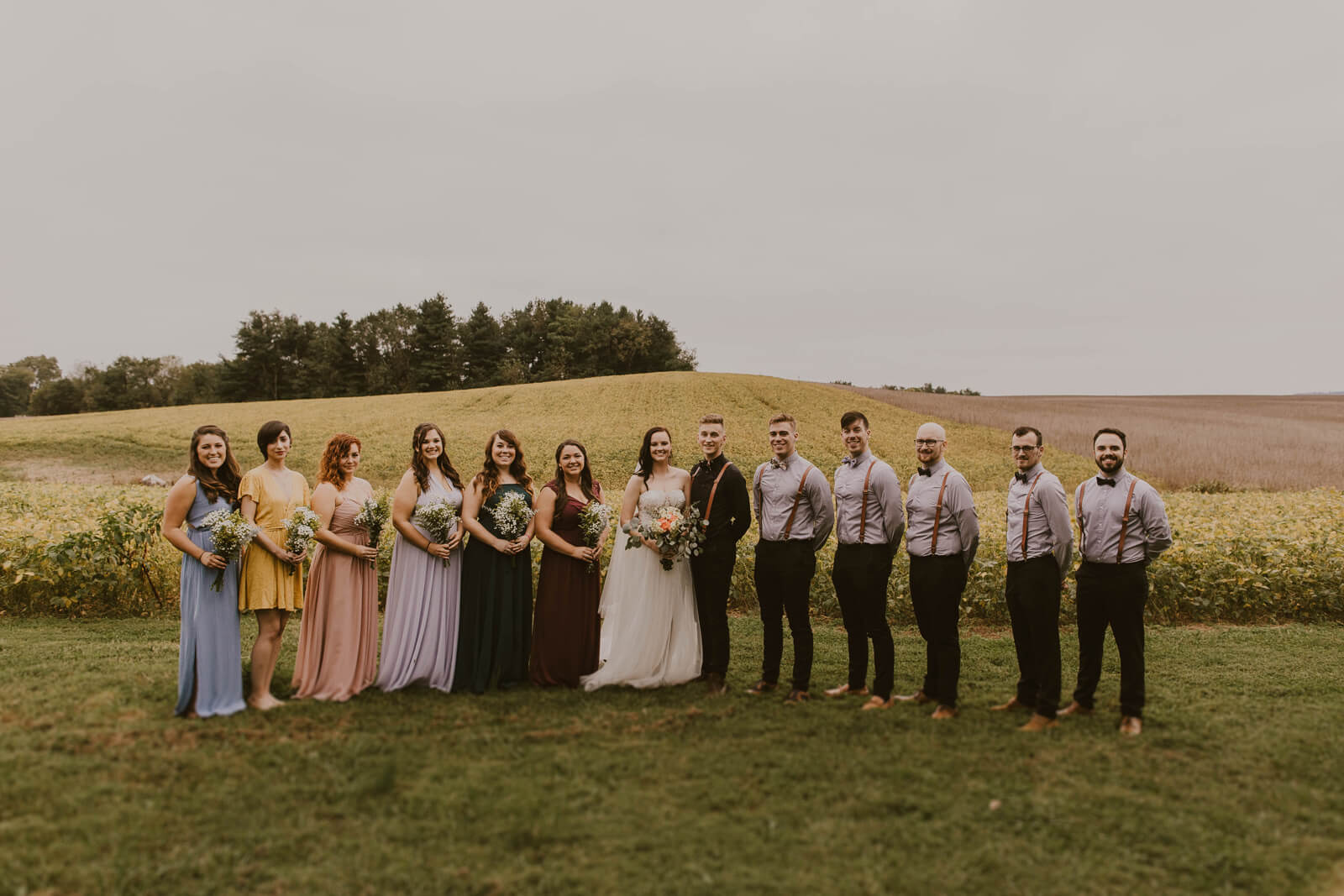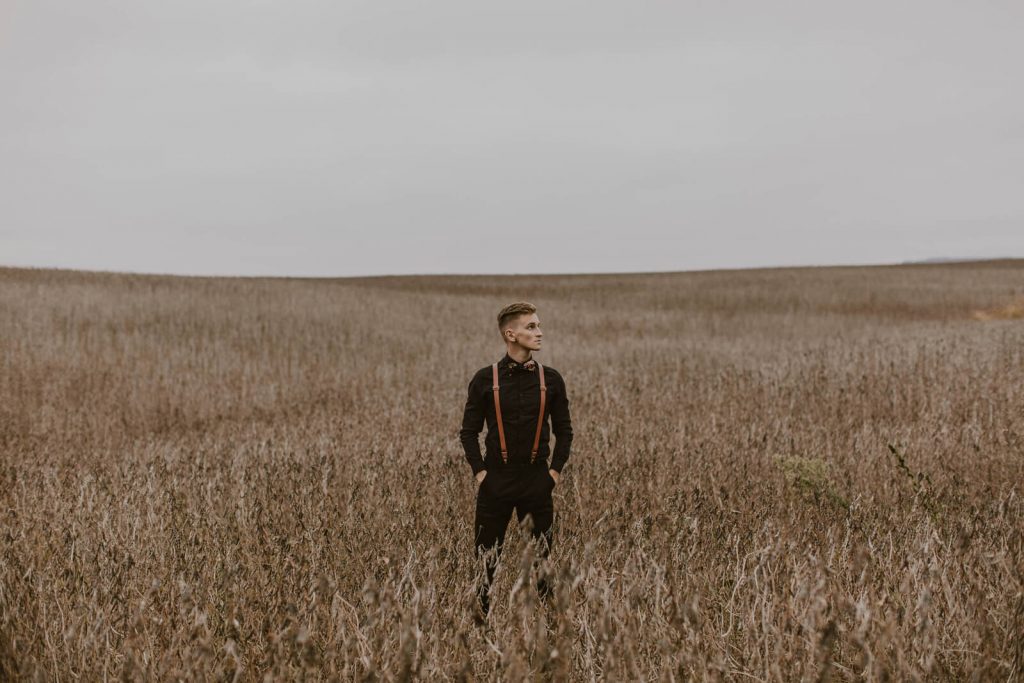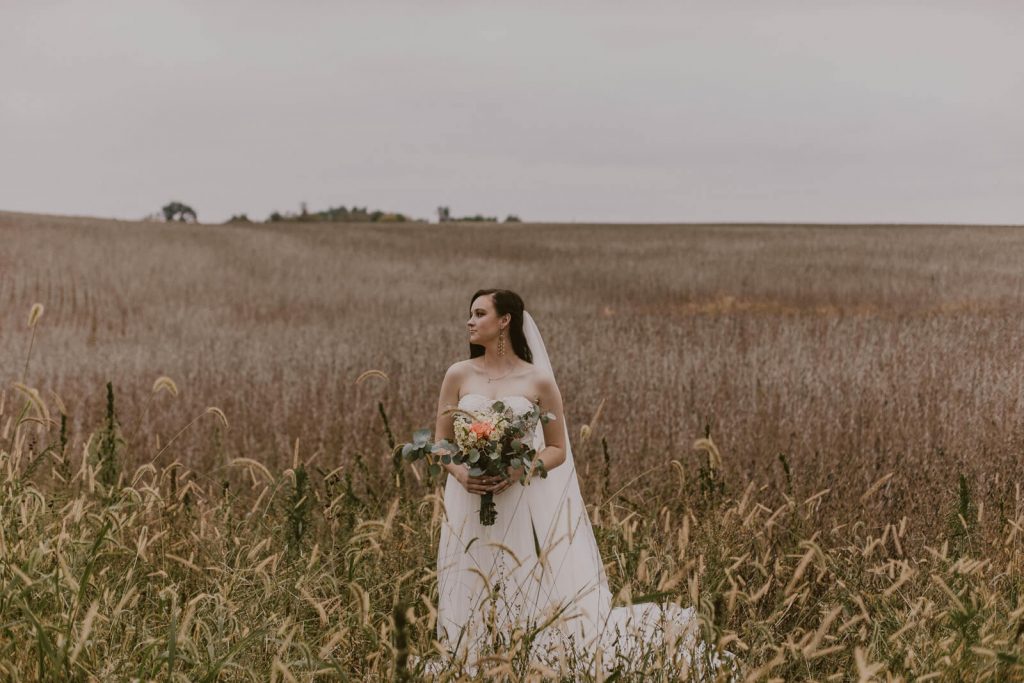 Occupations Courtney runs an online clothing resale business and at the time of the wedding was working as a barista; Jeremy is an IT technician at a small local company.
Wedding date October 6, 2018
How You MeT We grew up together.
The Engagement Jeremy proposed to Courtney in November 2017 at Jefferson Rock in West Virginia. It was a complete surprise along with an engagement party following. All of our friends and family were there and we had a big spaghetti dinner.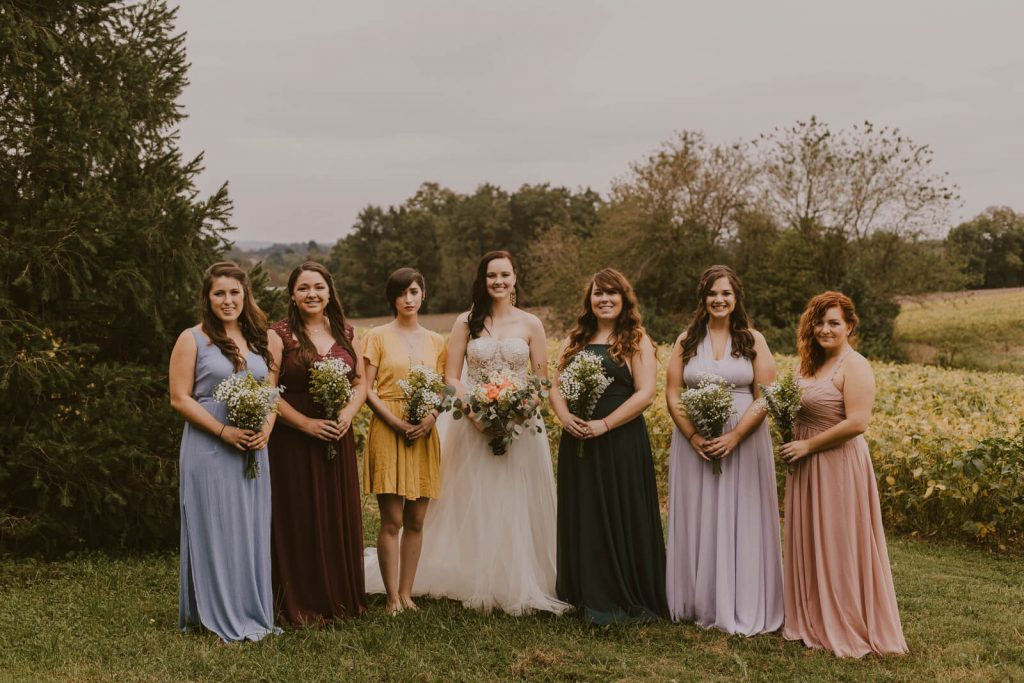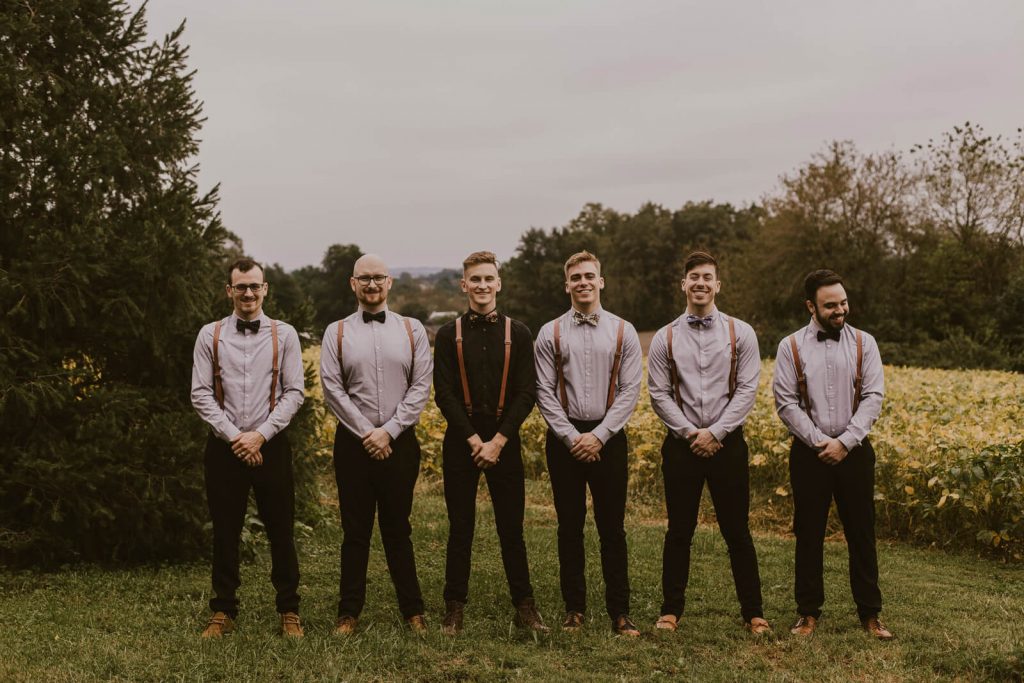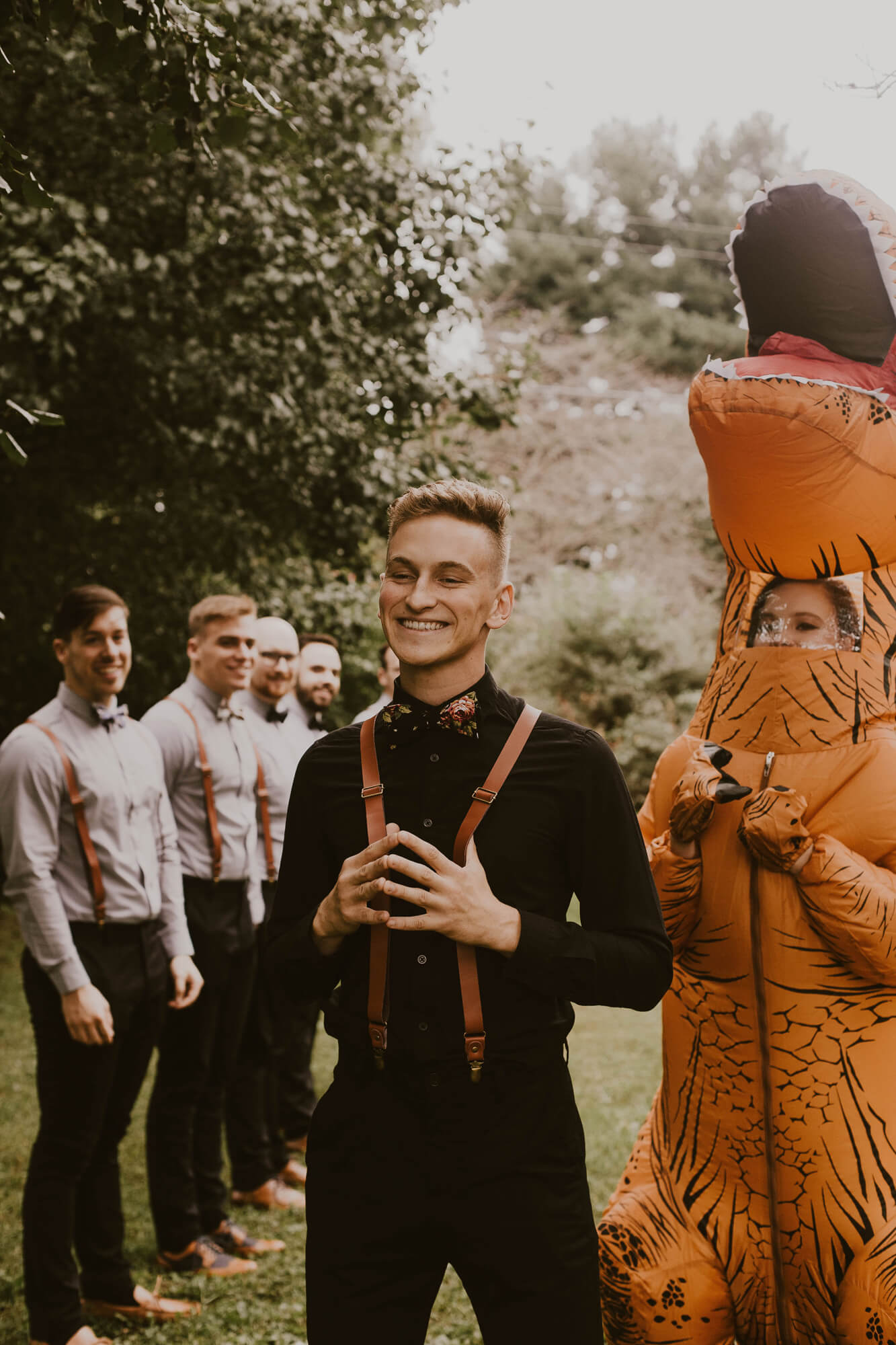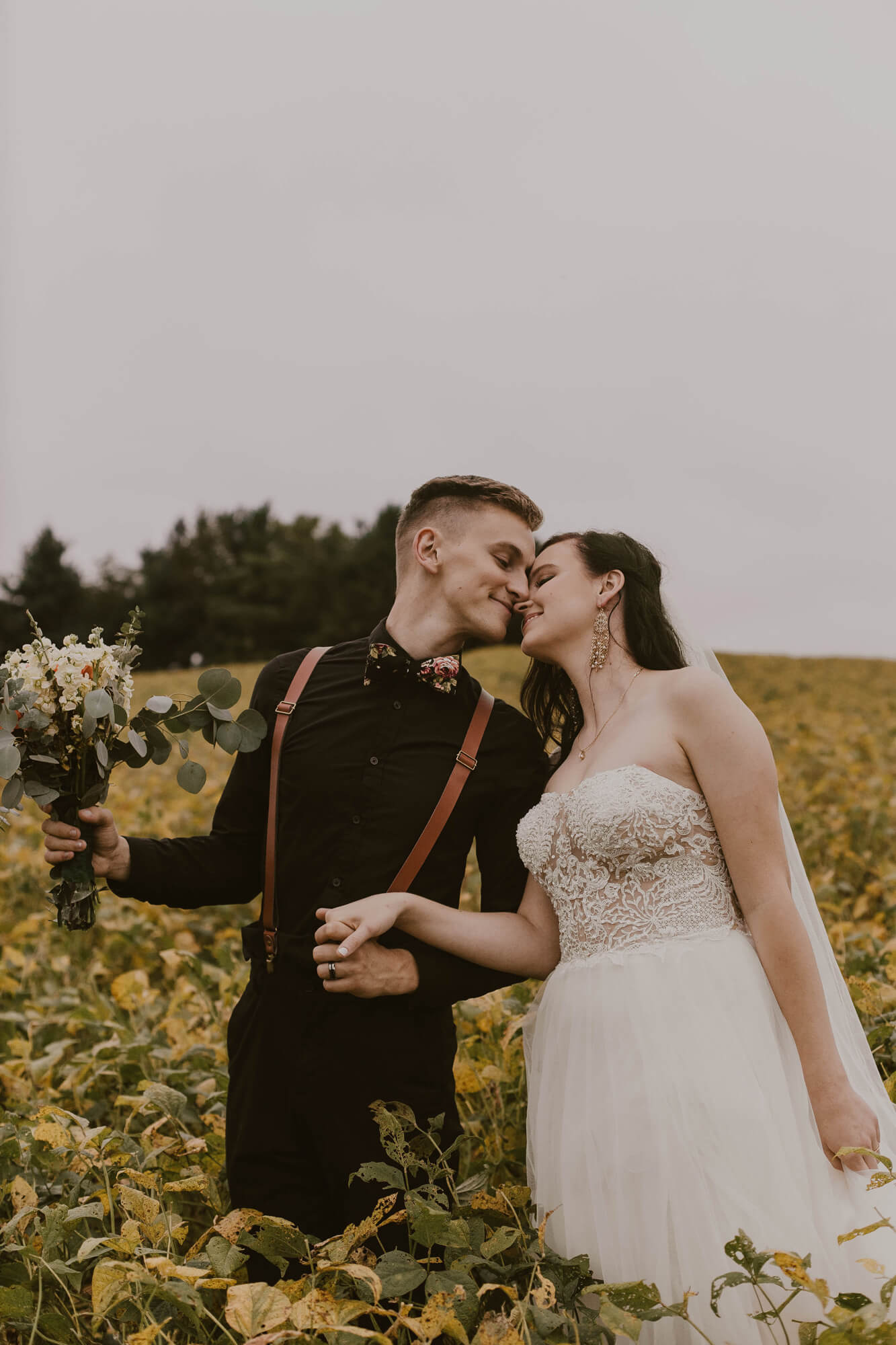 Wedding Design Inspiration We wanted to make it feel like home. Our main goal was to make our guests feel welcome and loved. Greenery, candles, and autumn tones helped set the mood.
What Was Unique and Special About Your Wedding Day The T-Rex First look & the Greek food truck.
Favorite Details Our favorite details were cornhole in the yard, the Eucalyptus everywhere, and the donut wall.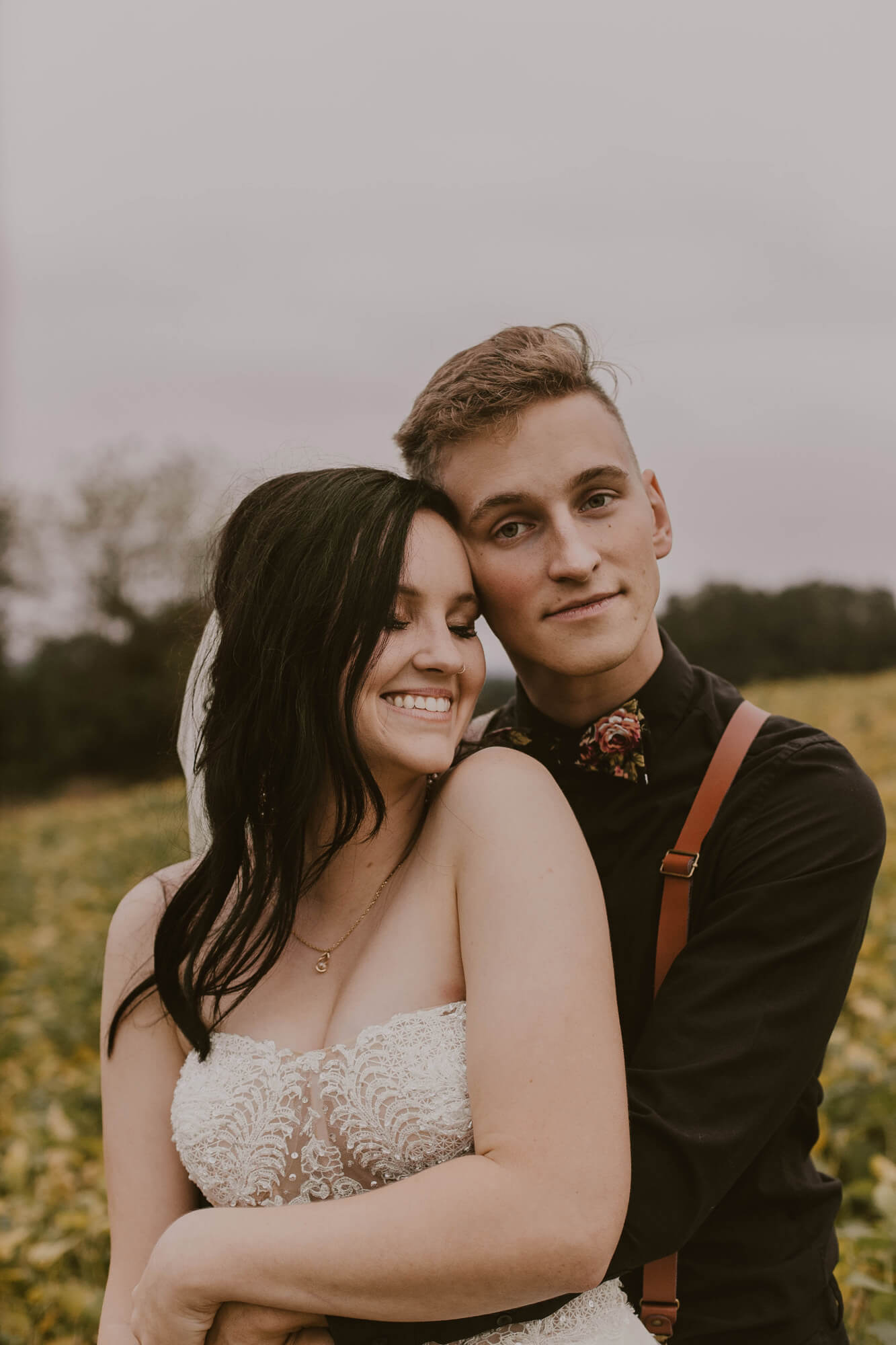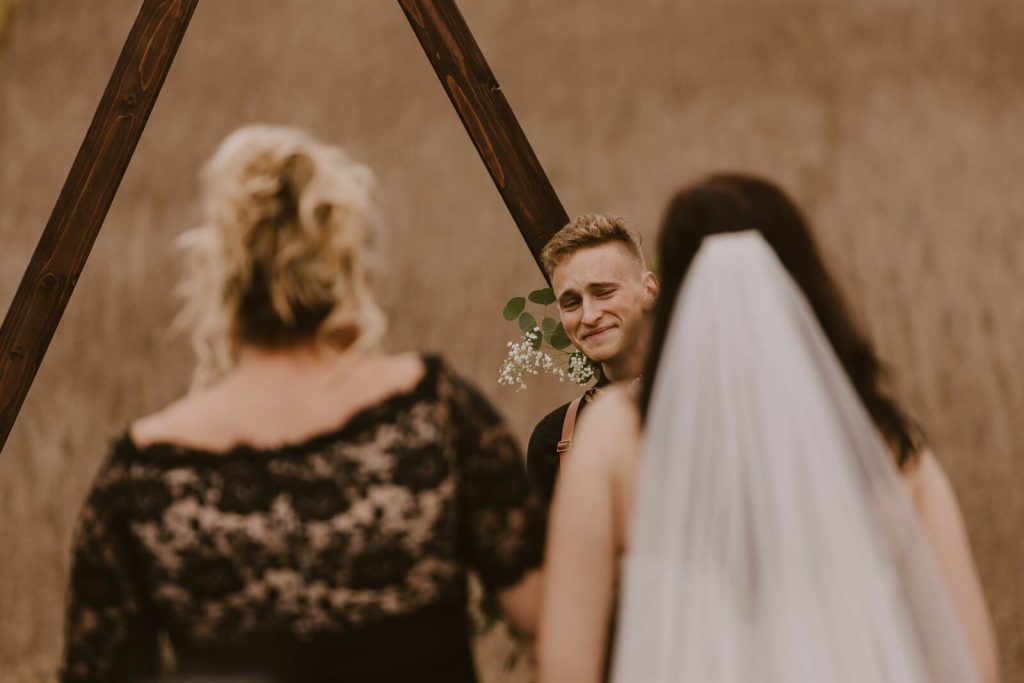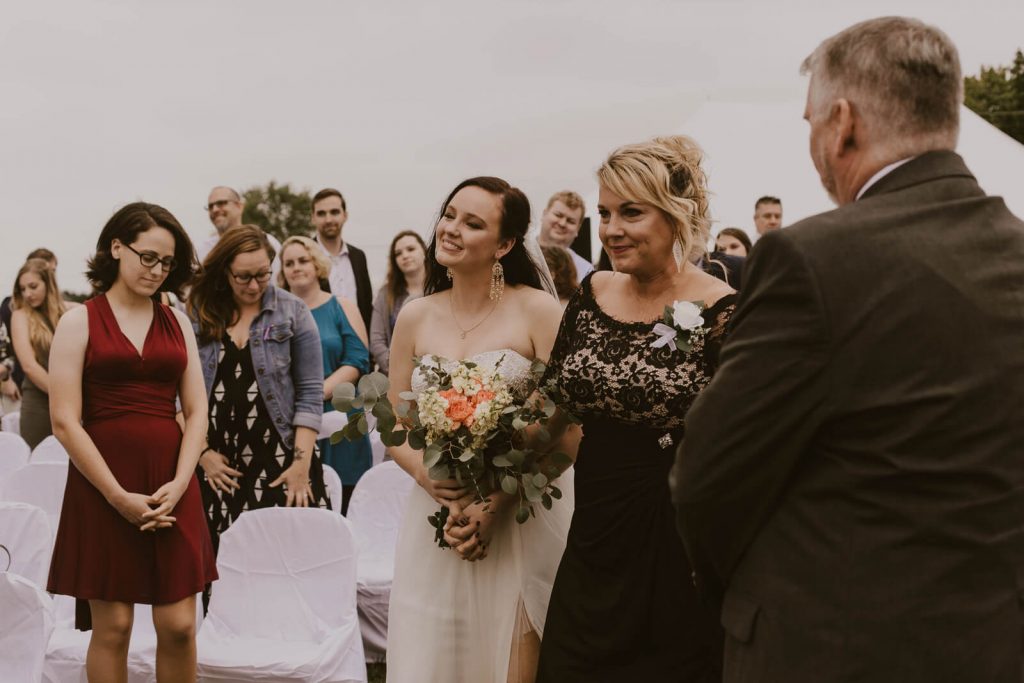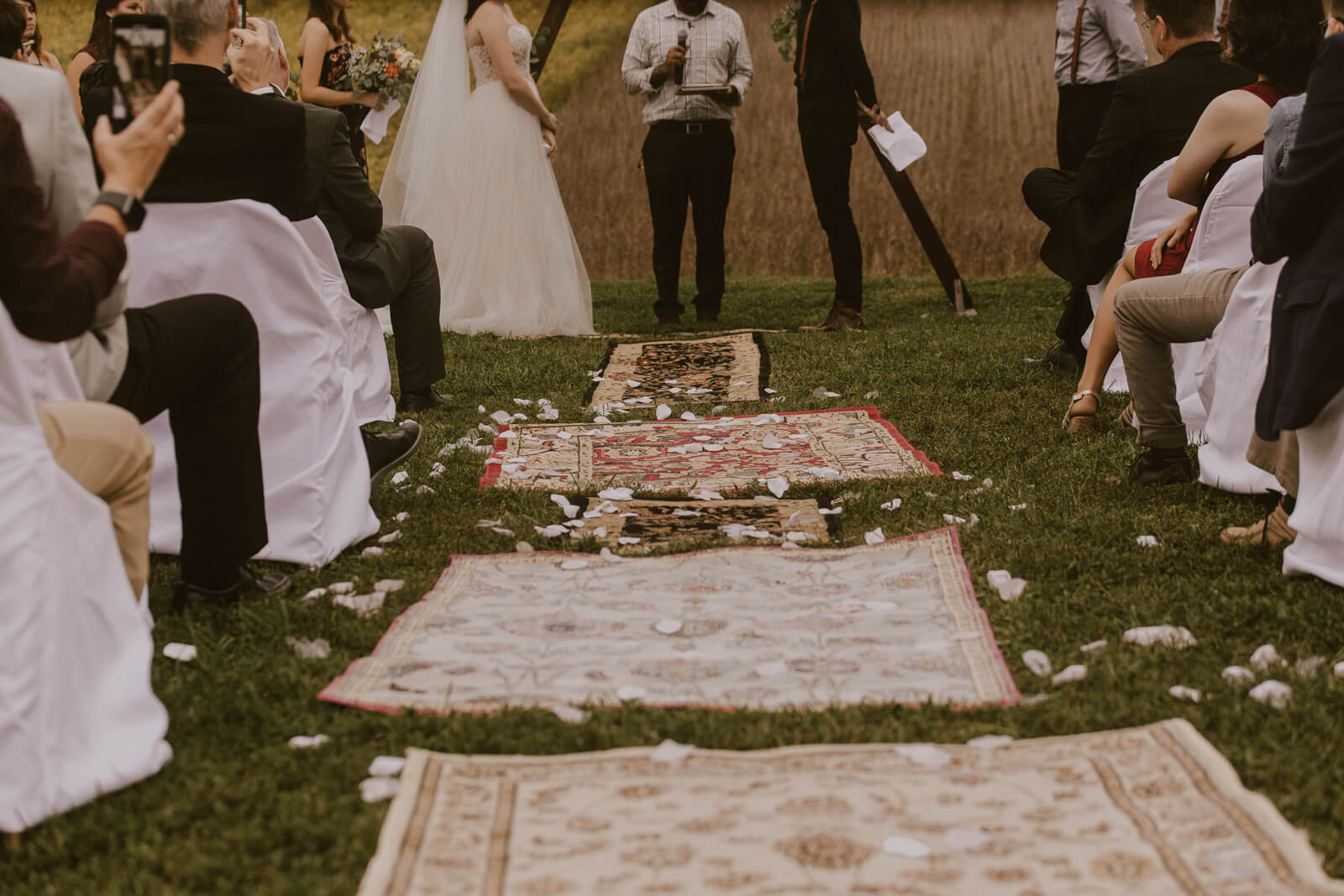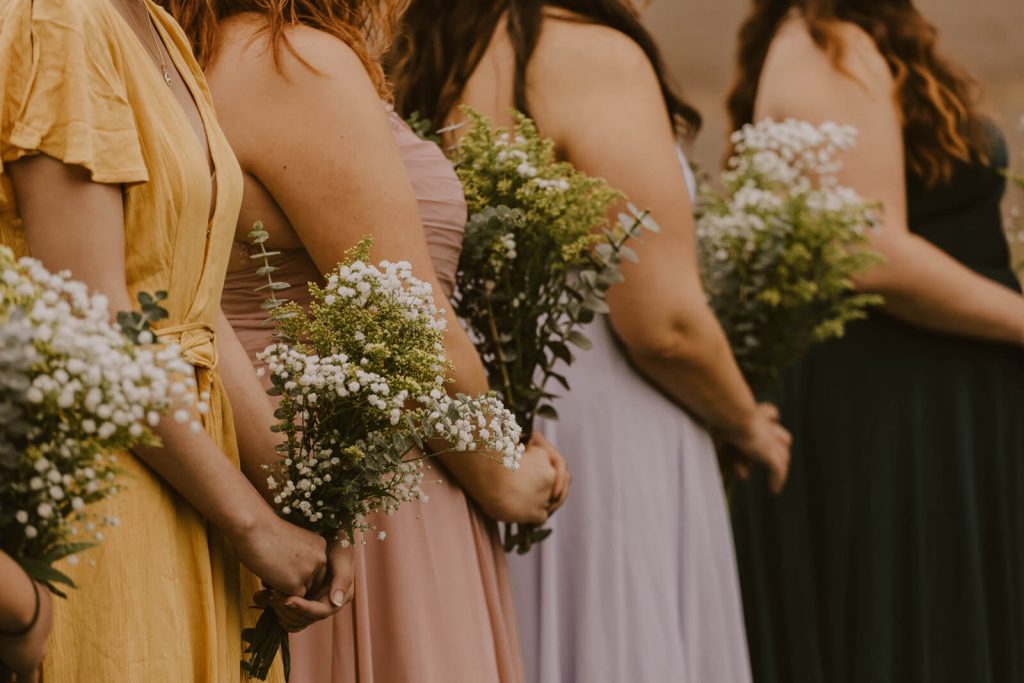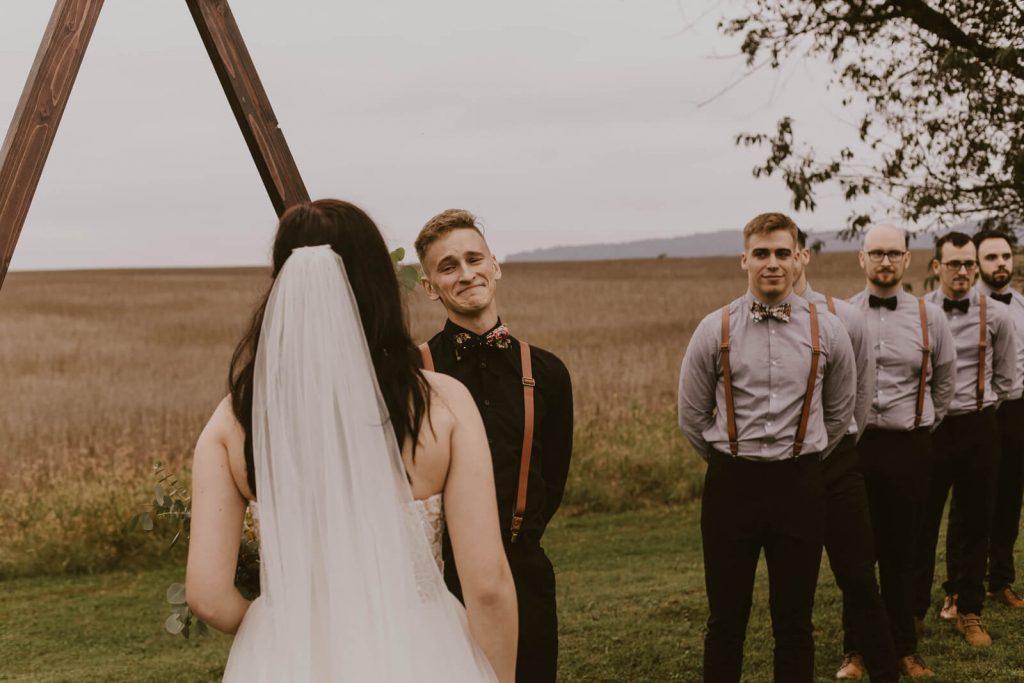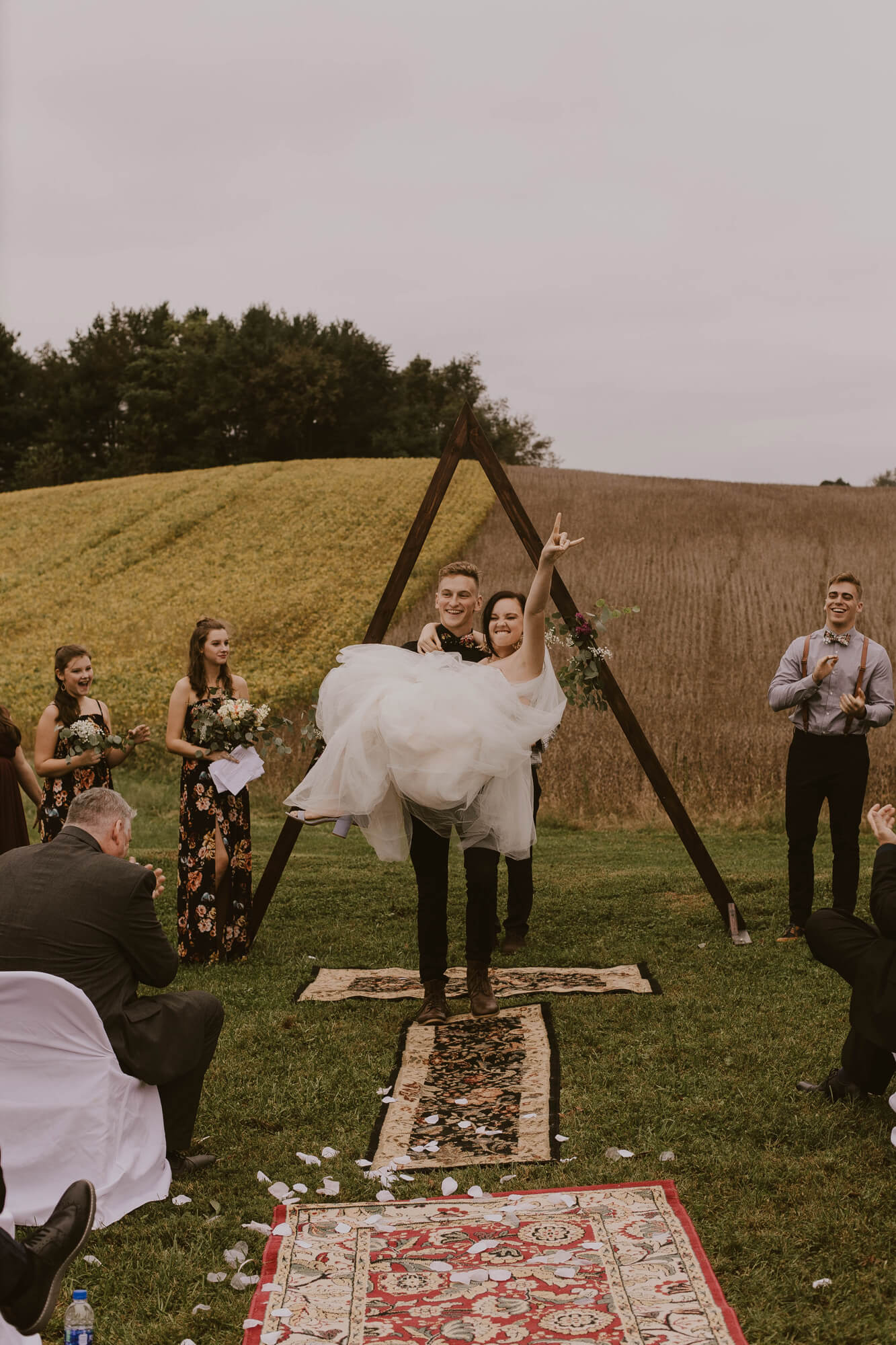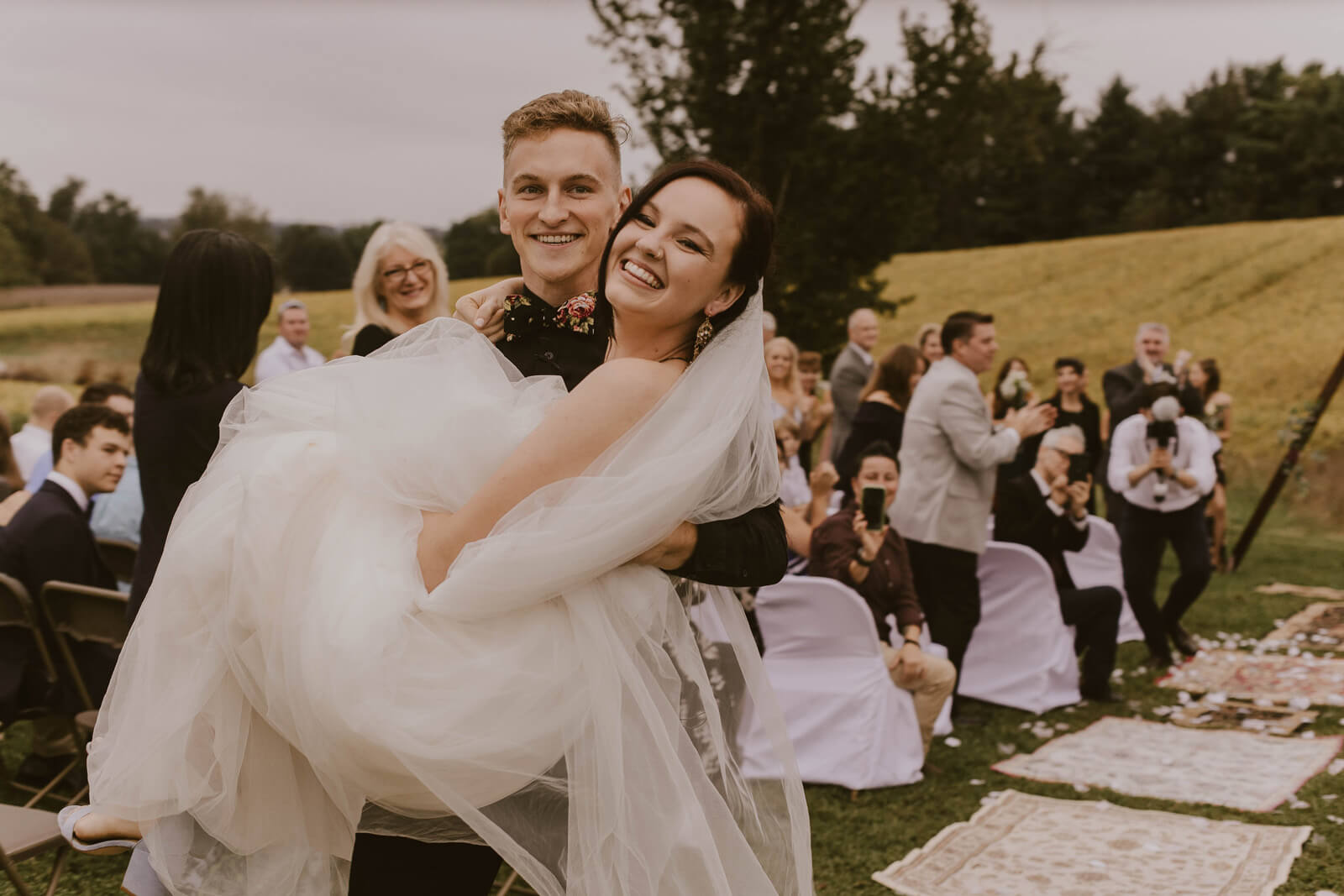 Most Unexpected Event On Your Wedding Day For Jeremy it was the T-Rex surprise, for sure.
Piece of Advice Don't focus too much on the wedding itself. Something could go wrong. Something won't be perfect. You have to be okay with that because at the end of the day you are getting to commit yourself to your best friend. That's an amazing gift. Also, take things as slow as you can through the day. It's important to be able to remember your special day. Don't rush so much that your wedding day is a blur.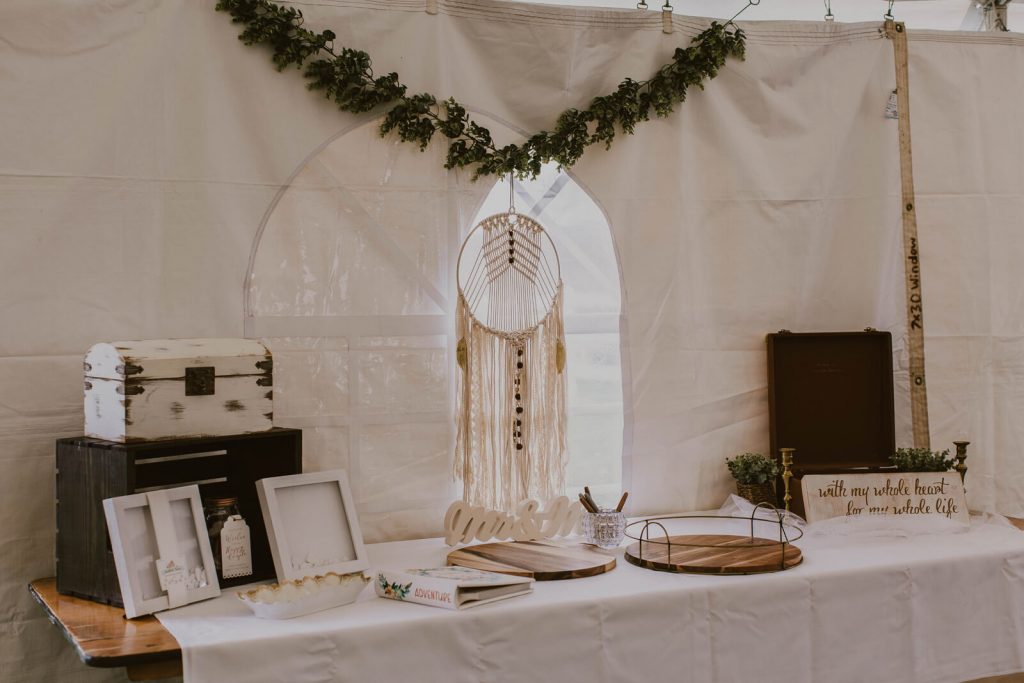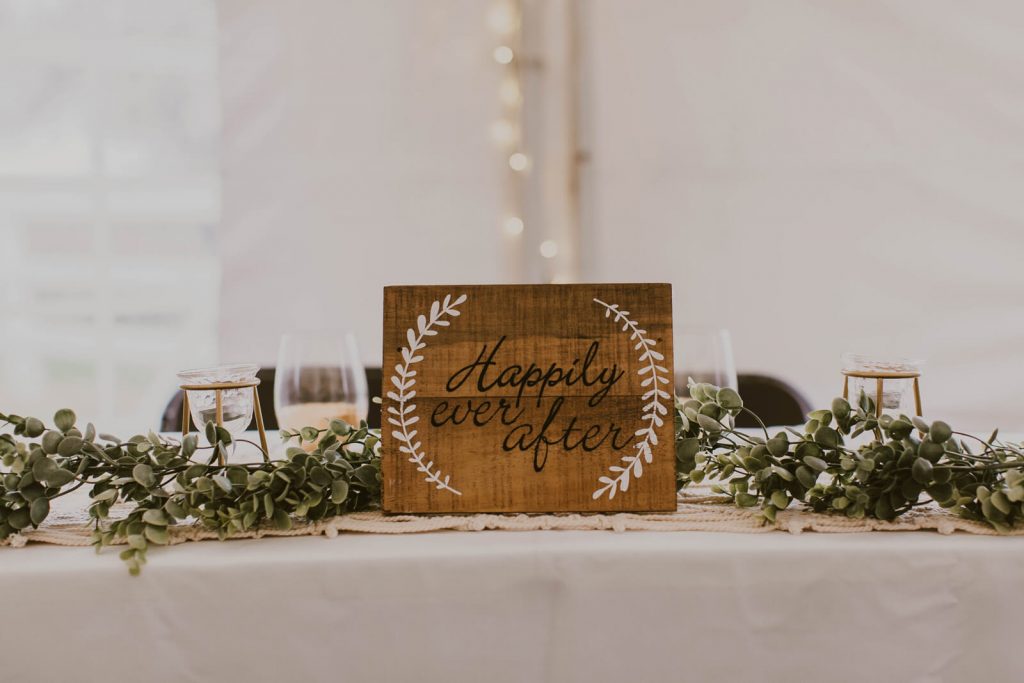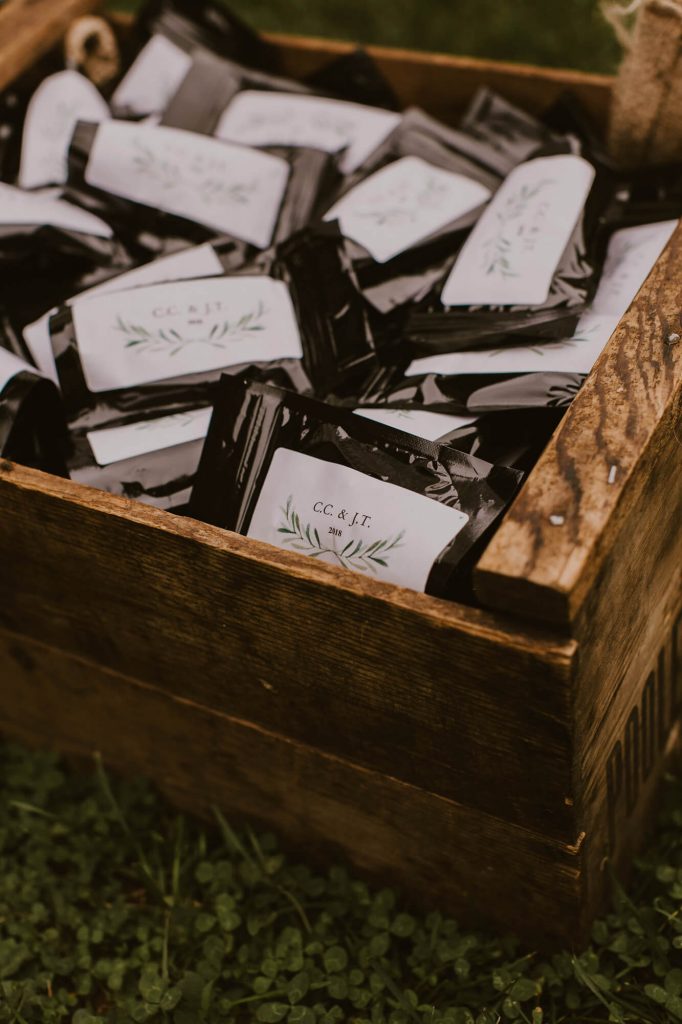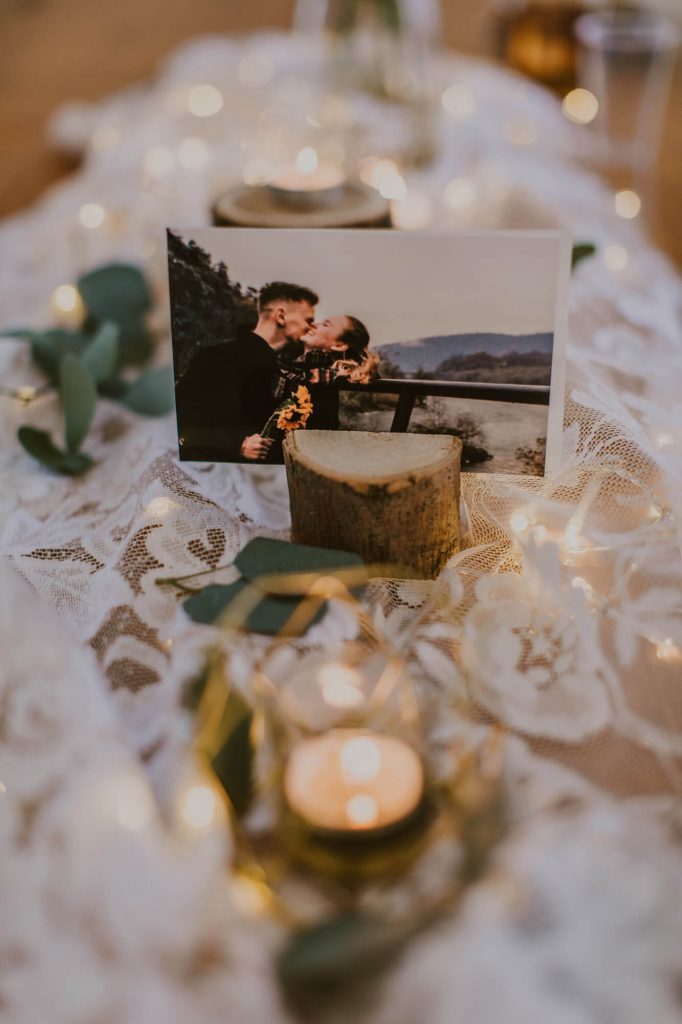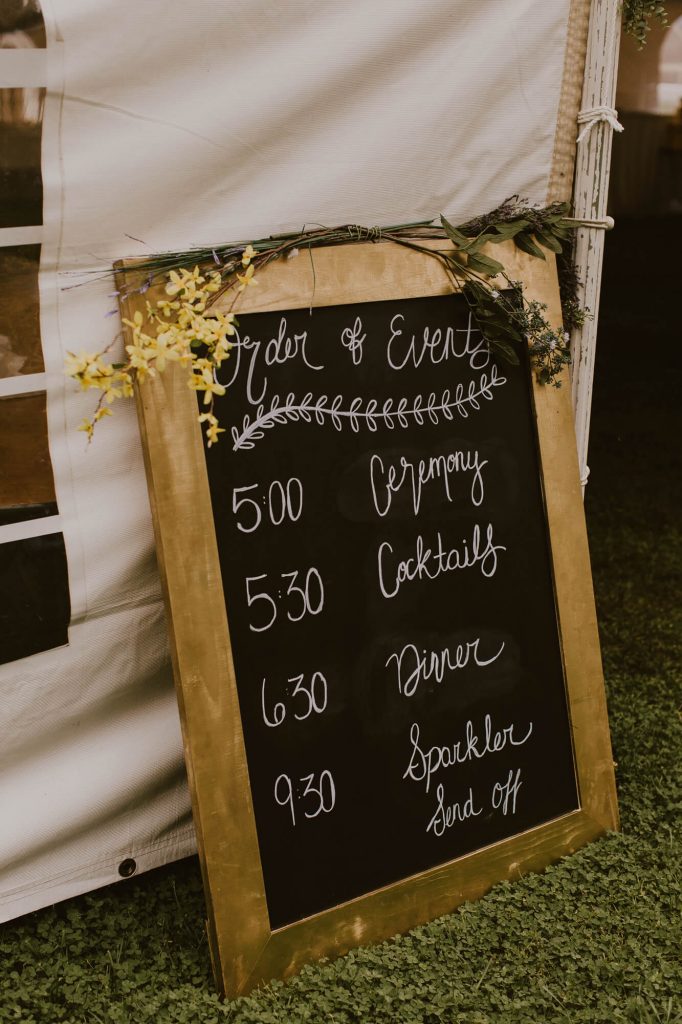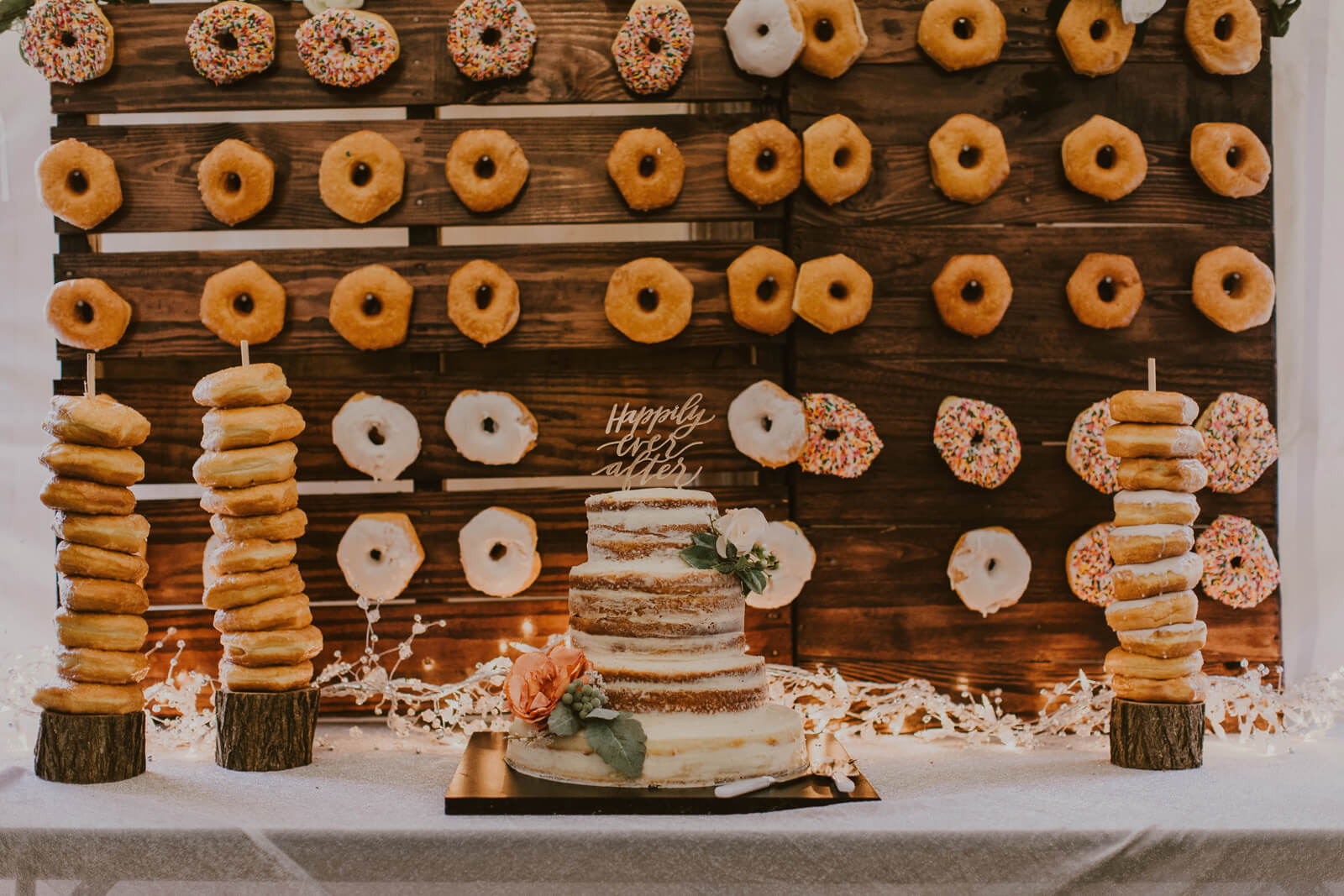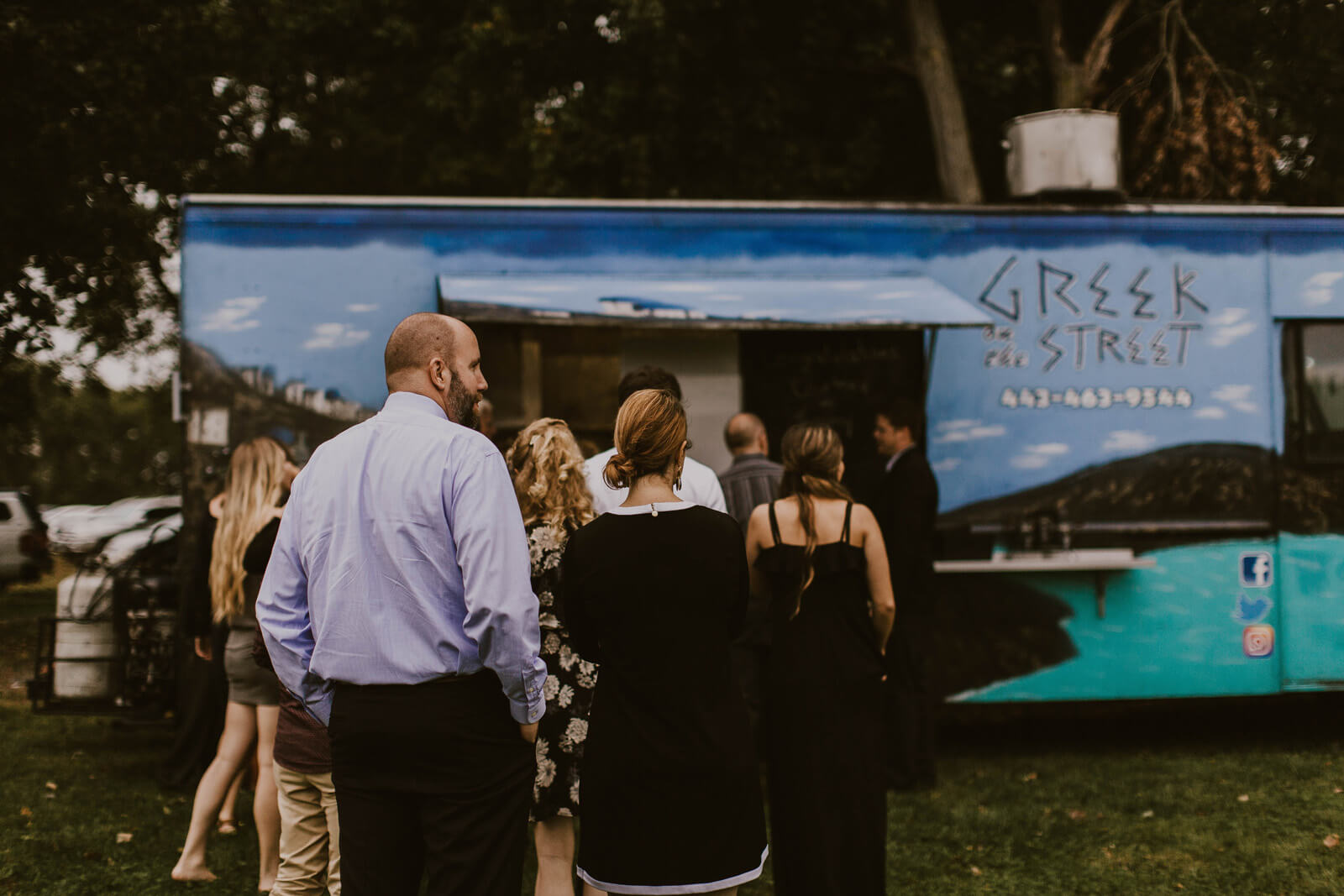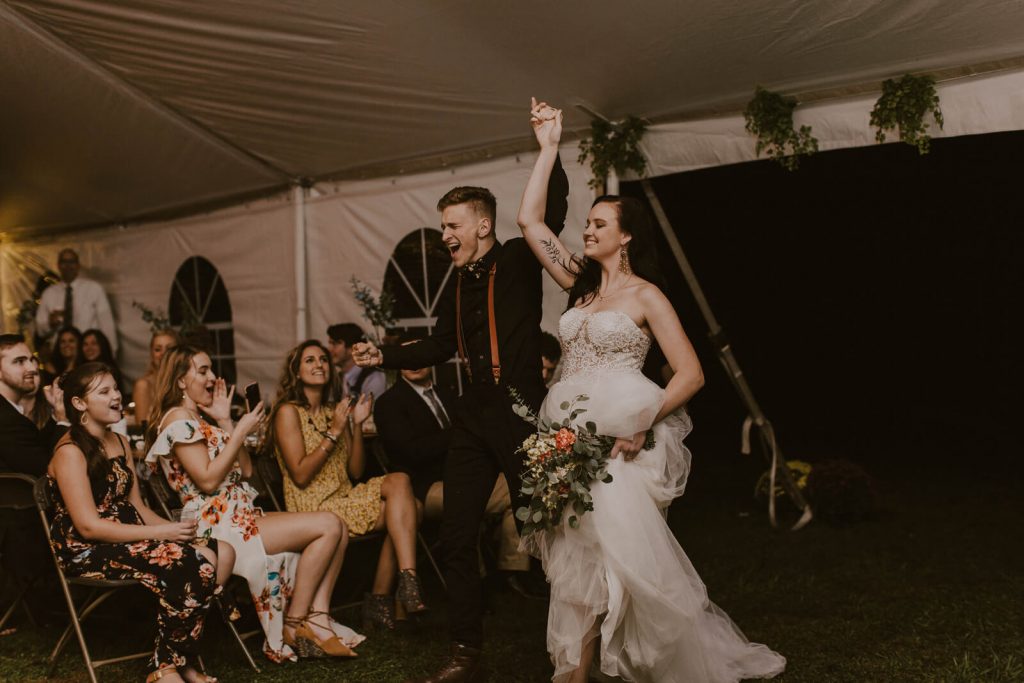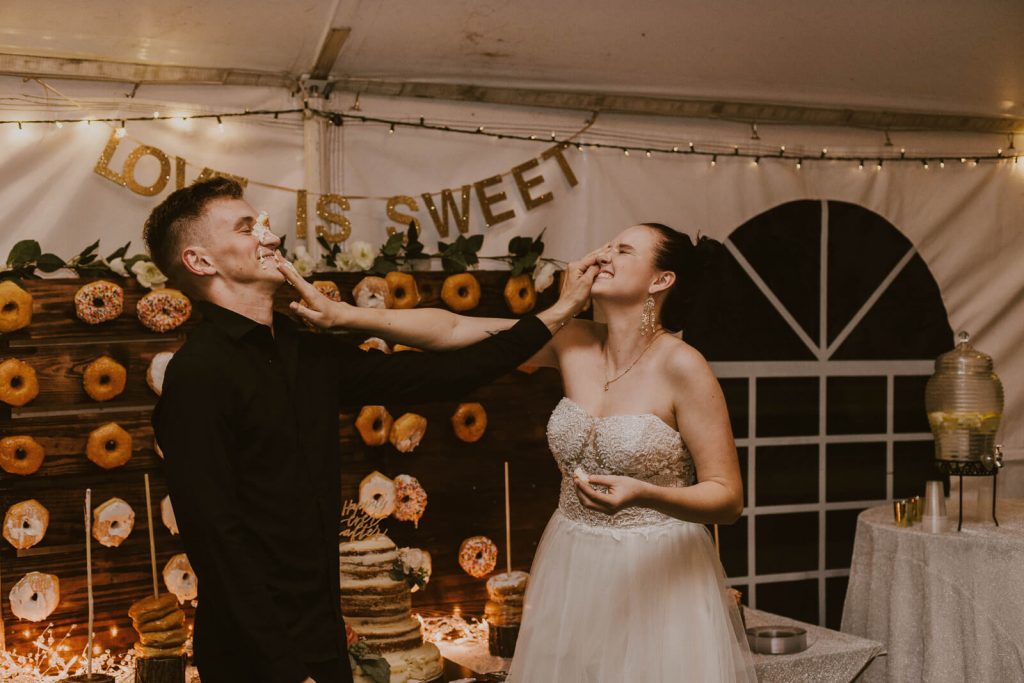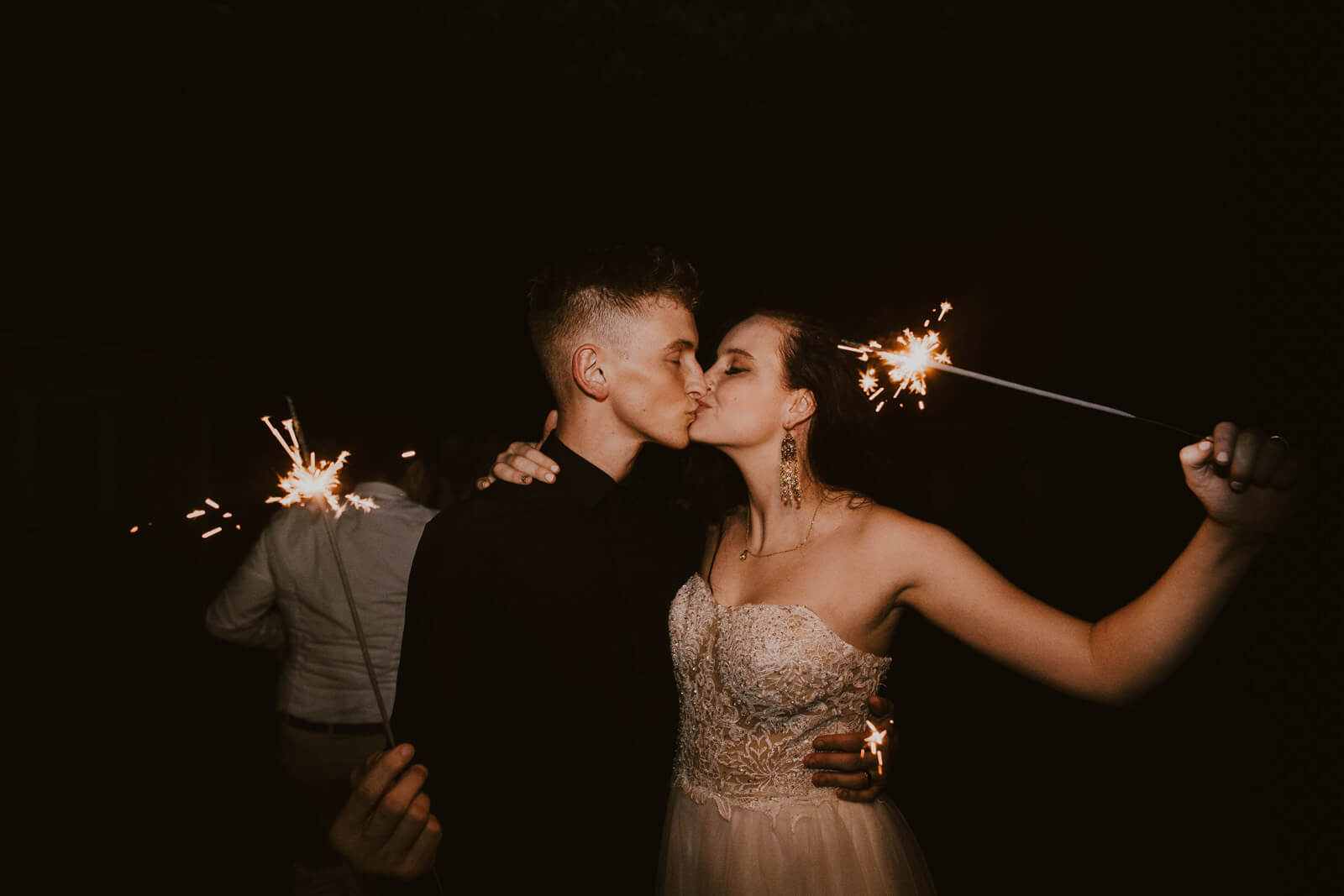 Beauty Bride and bridesmaids did their own makeup. Bridesmaids All over. We sent the bridesmaids a picture of what colors we wanted and trusted them to find a dress and then we would approve it. Cake Family friend Caterer Greek on the Street Food Truck Day of Coordinator Tammy Stoy, friend. Flowers Wegmans Groom and Groomsmen H&M Honeymoon We toured Iceland by ourselves in a van. Invitations Zola Location A Family friend lent us their beautiful farm property in Frederick. Music Tim Young, another friend of ours. Officiant A friend from Haiti. Photographer Rachel Stenger Videographer Carlos Holguin Wedding Dress David's Bridal