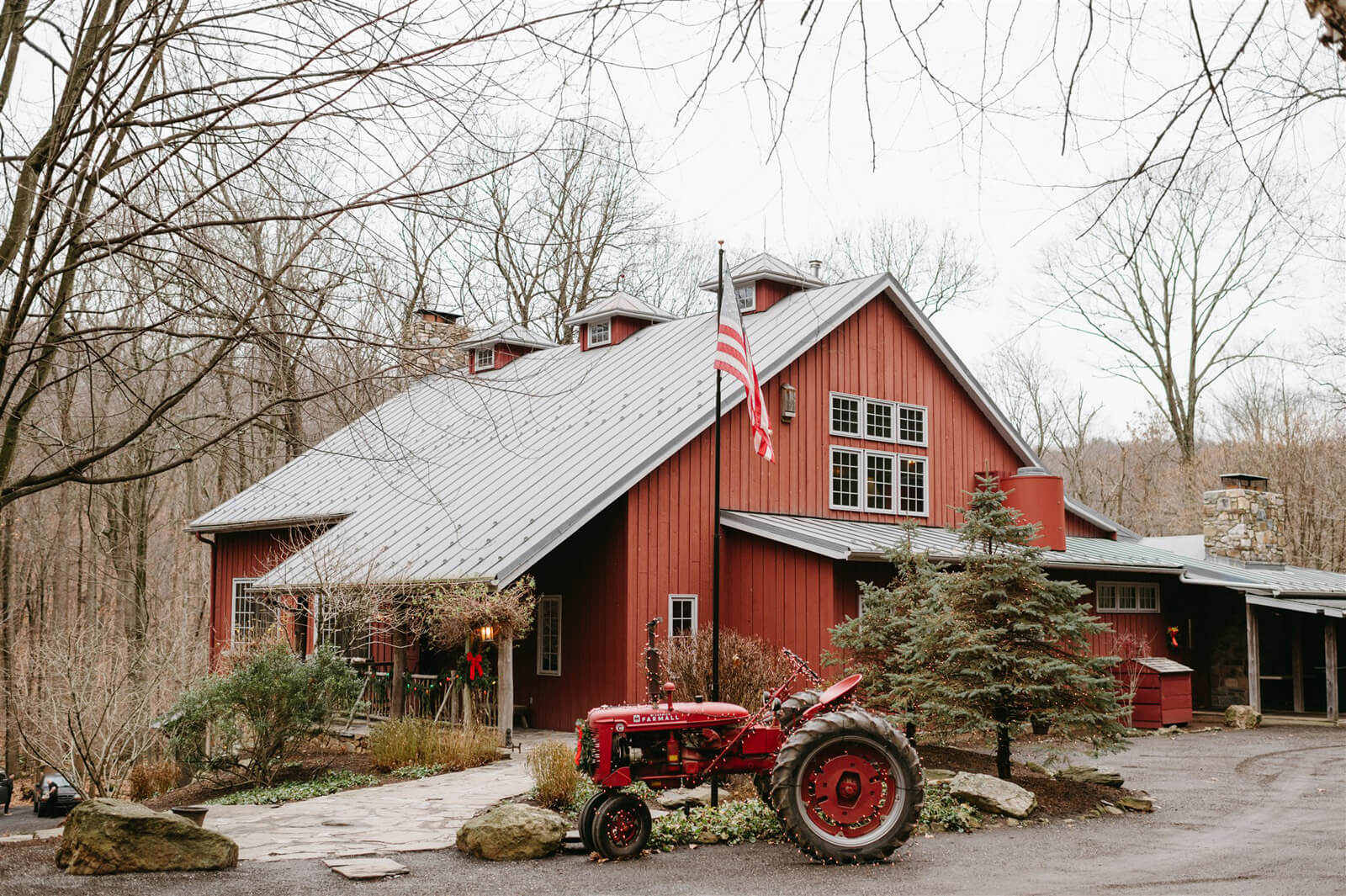 Occupations Courtney is a marketing manager; Taylor is an operations manager
Wedding date December 18, 2021
Number of Attendees 110
Number of Attendants Eight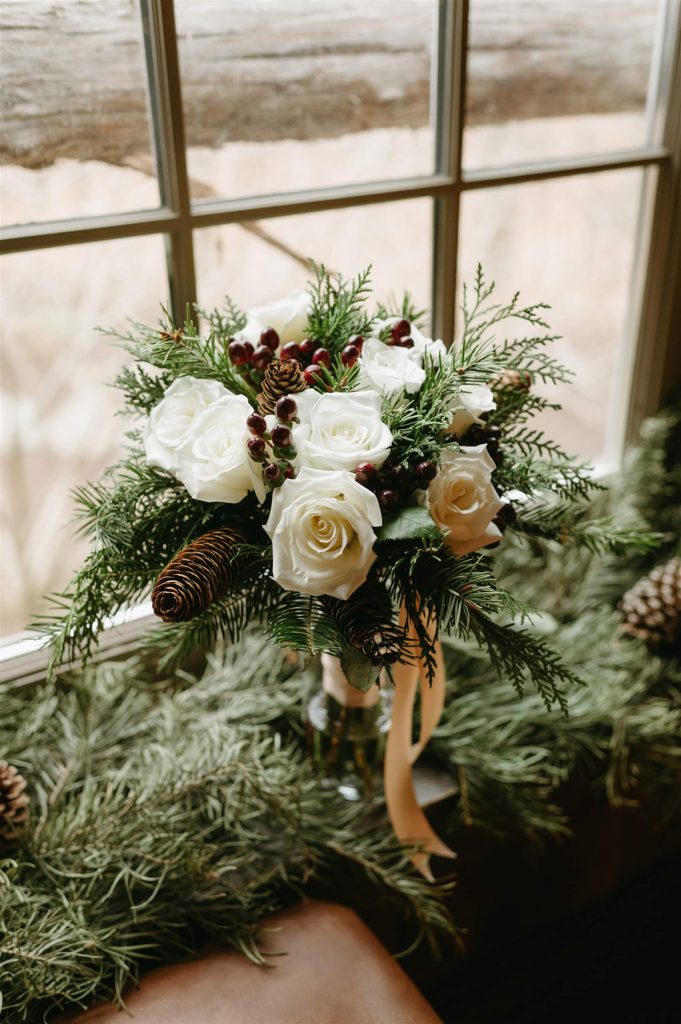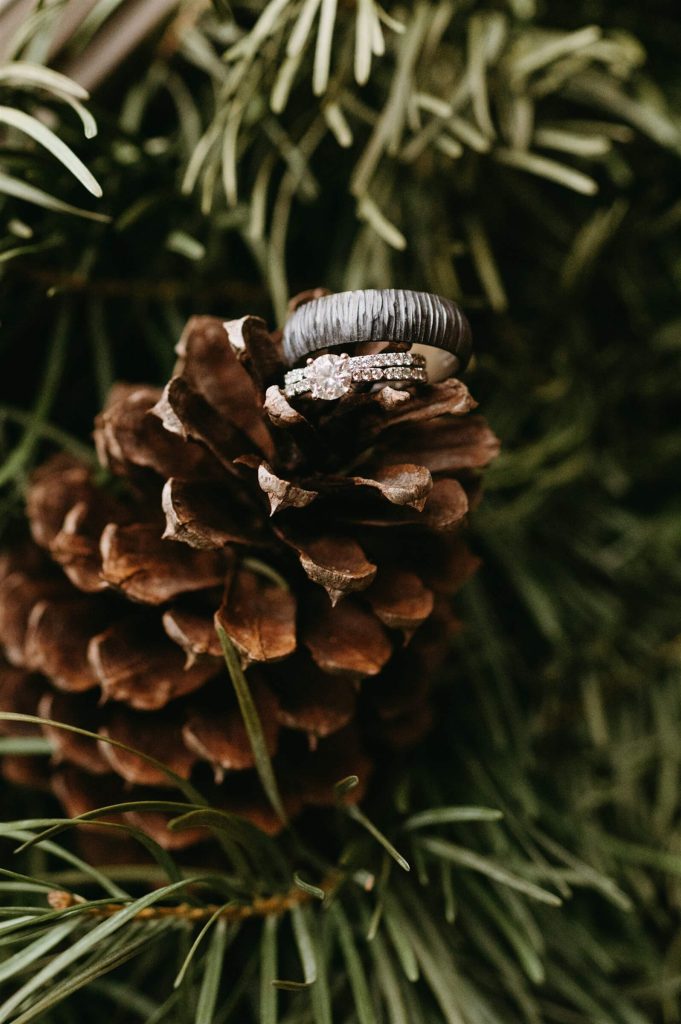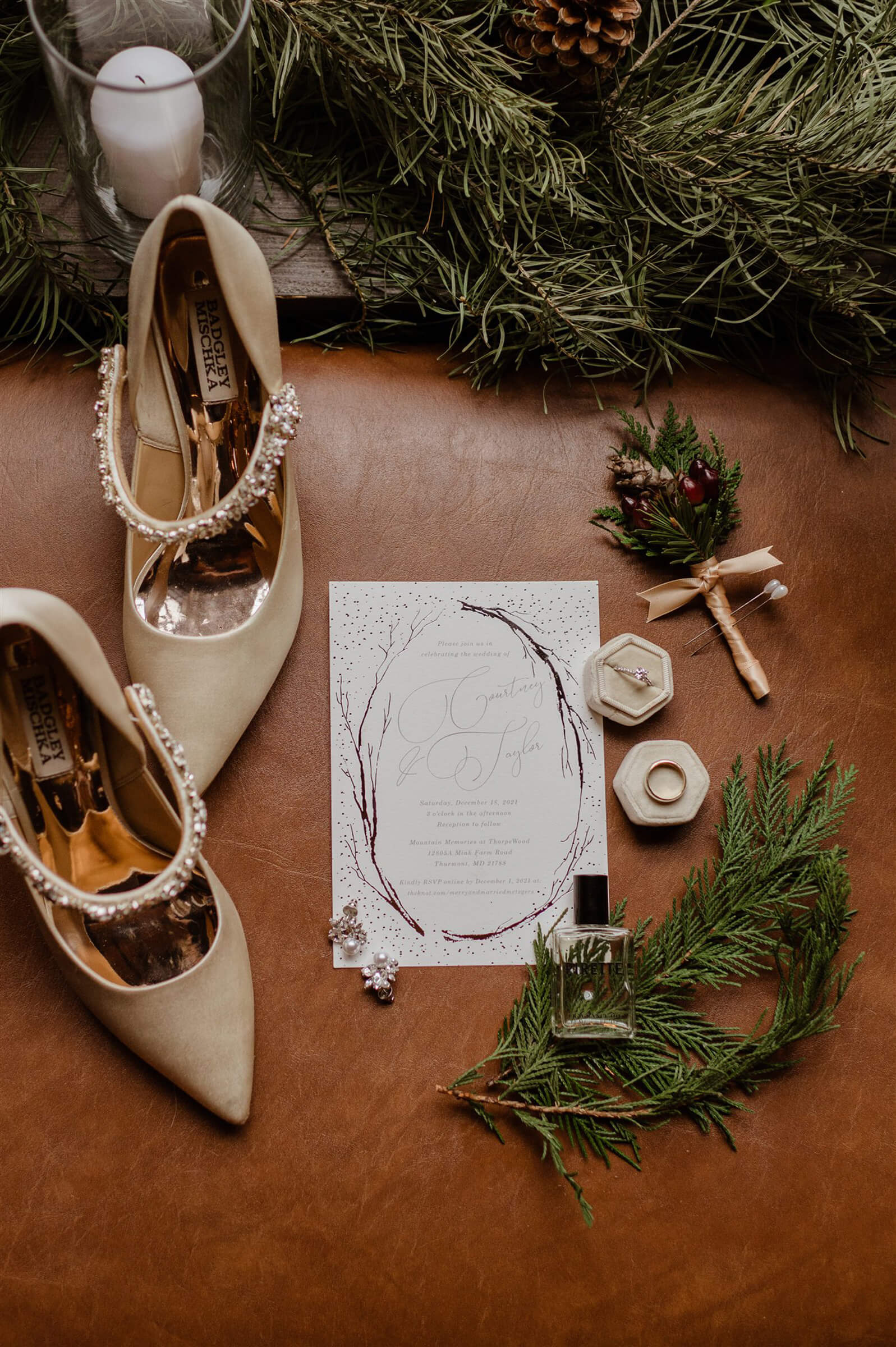 How You Met We have known each other since high school but didn't begin dating until 2016. Courtney took her car to Taylor's family business in Smithsburg. Taylor had his new black lab puppy Corbin in the shop at the time and coming from a family who had black labs, she couldn't resist getting to know the puppy . . . and Taylor. From there, it was history.
The Engagement In 2019, we purchased our first home together. After closing, Taylor told me that our realtor wanted us to take a few "sold" pictures in front our new home. Little did I know, our families were there waiting for us when we got to our house to "watch" the photos and "celebrate the closing." During the last photo, he got down on one knee and popped the question. It was such an exciting day, and I was so happy that our families could be there with us.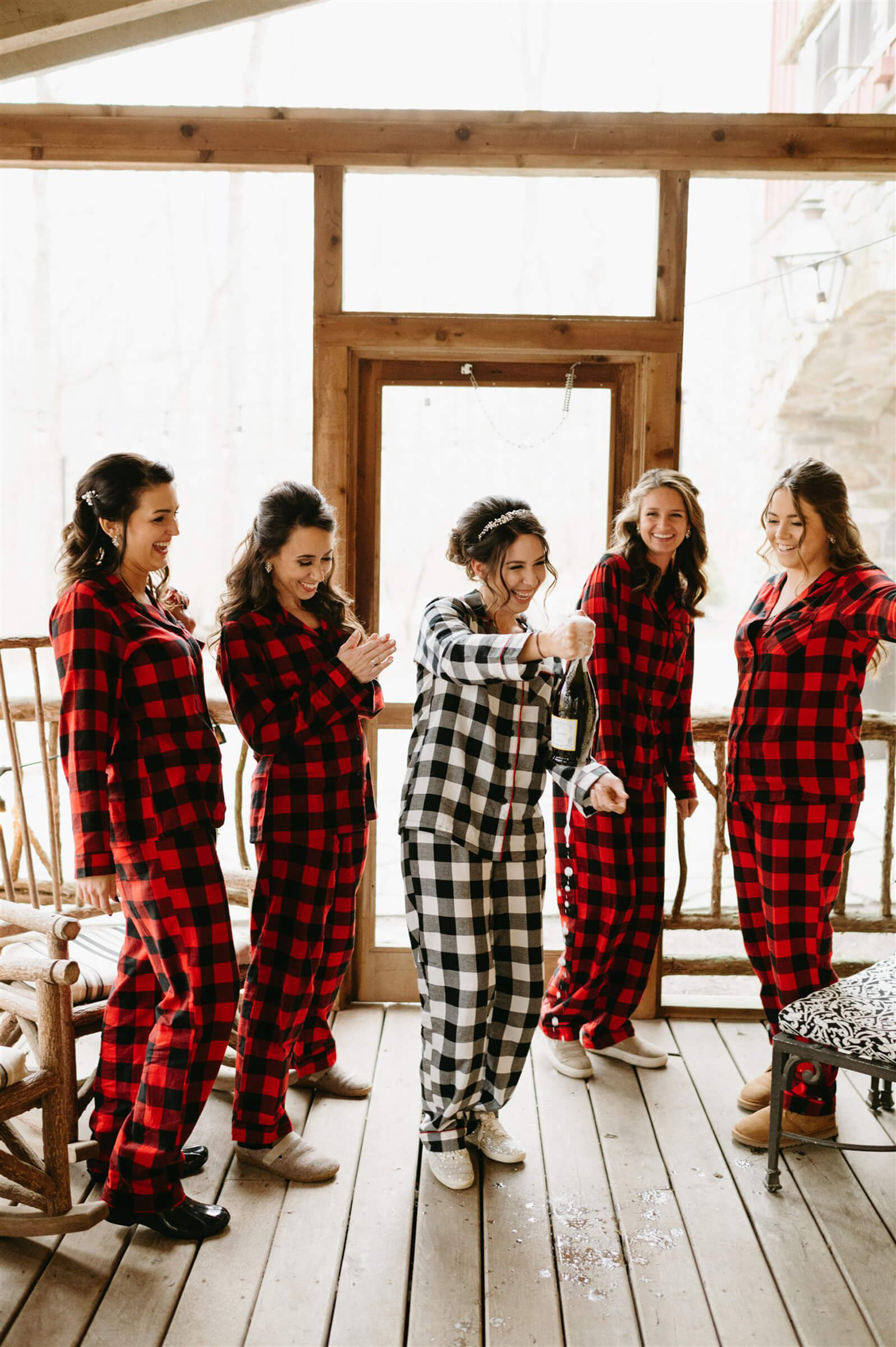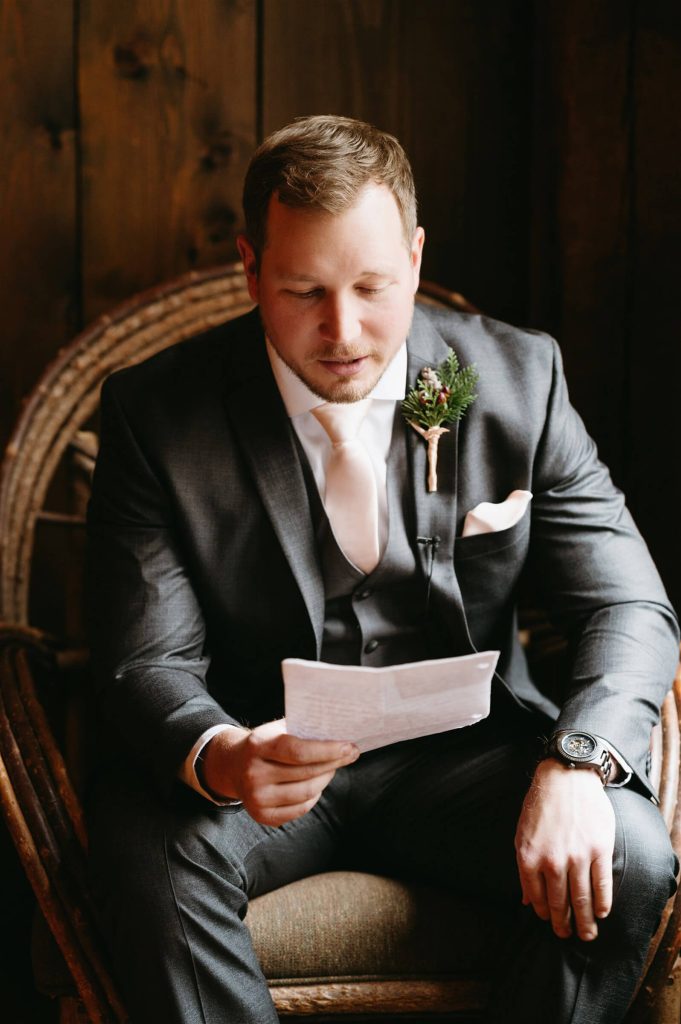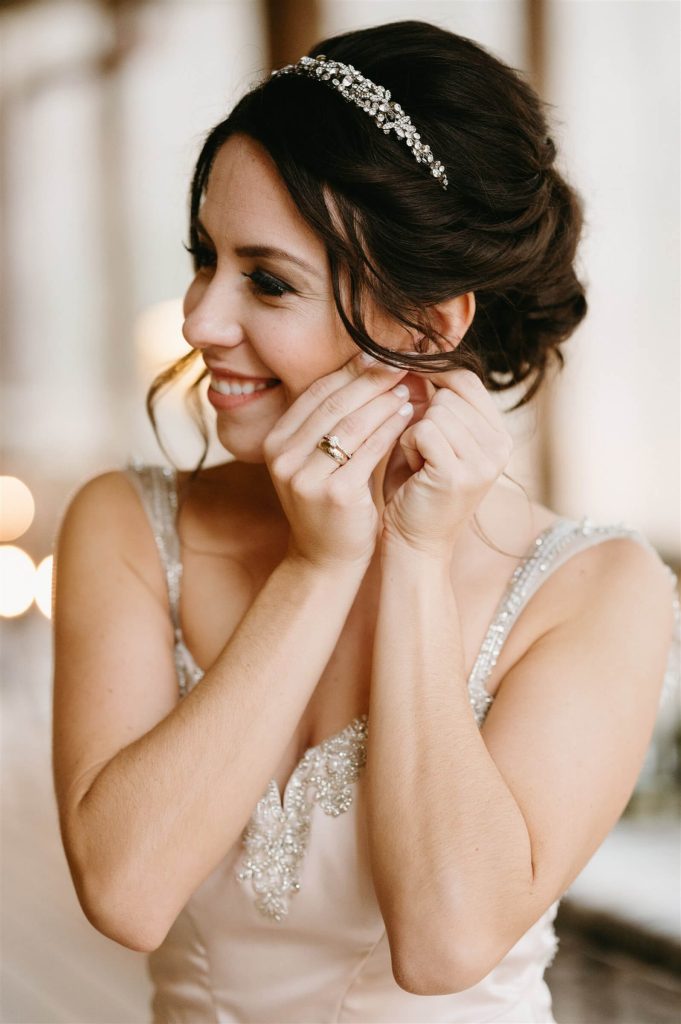 Wedding Design Inspiration I've always loved Hallmark Christmas movies. As cheesy as they may be, there is something so magical and heart-warming about them. We decided to make my dream of having a holiday wedding a reality and ThorpeWood was the perfect rustic venue.
What Was Unique and Special About Your Wedding Day We took a risk and help our ceremony outside—in late December. It turned out to be an unseasonably warm day and we had the most beautiful ceremony in ThorpeWood's whimsical Pine Cathedral. Although there wasn't any real snow in the forecast, we had a faux snow recessional, and it was such a magical moment.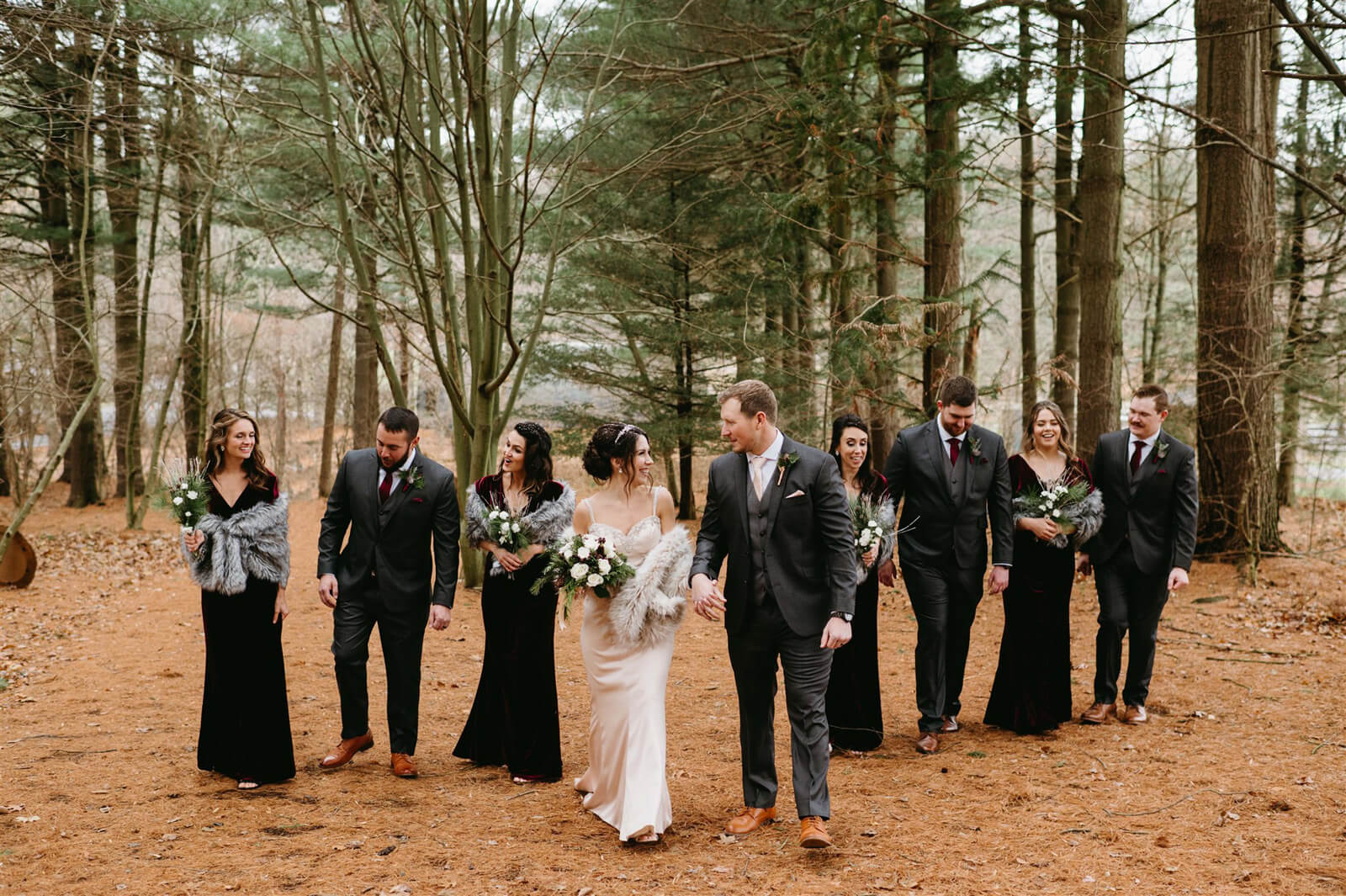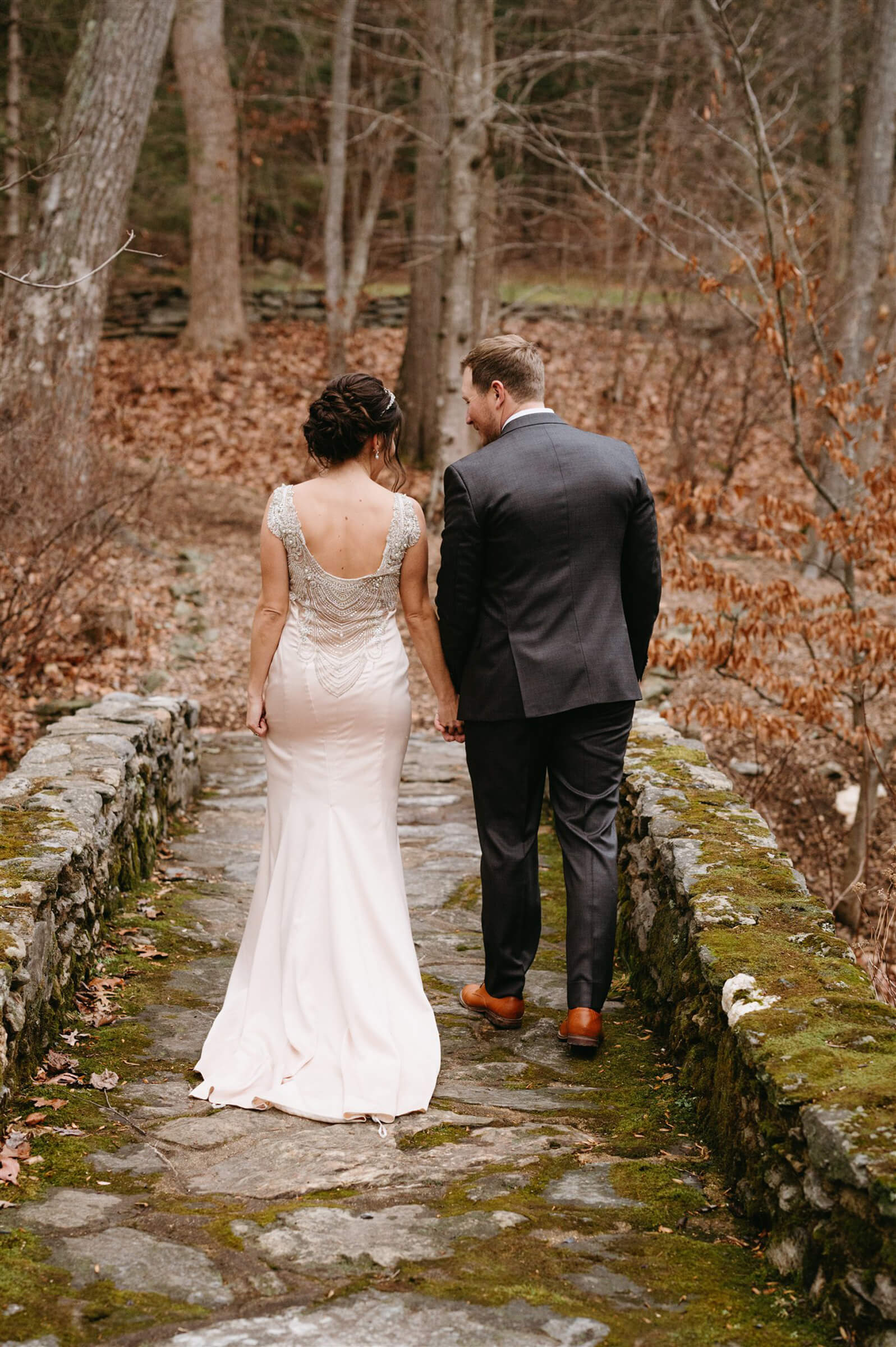 Favorite Details My family, particularly my mother, did all the greenery and floral arrangements for the wedding. Everyone asked who the vendor was, and I was honored to say my mom.
Most Memorable Event On Your Wedding Day We had our first dance (Unchained Melody) in front of a crackling fire and ThorpeWood's breathtaking 20' Christmas tree. It was out of a dream.
Piece of Advice Take time to be present and take in every moment. You will be surrounded by all of those in your life that you deeply care for that want to celebrating you and this milestone in your life. There is something so magical looking around and seeing all those smiling faces as you just became husband and wife.