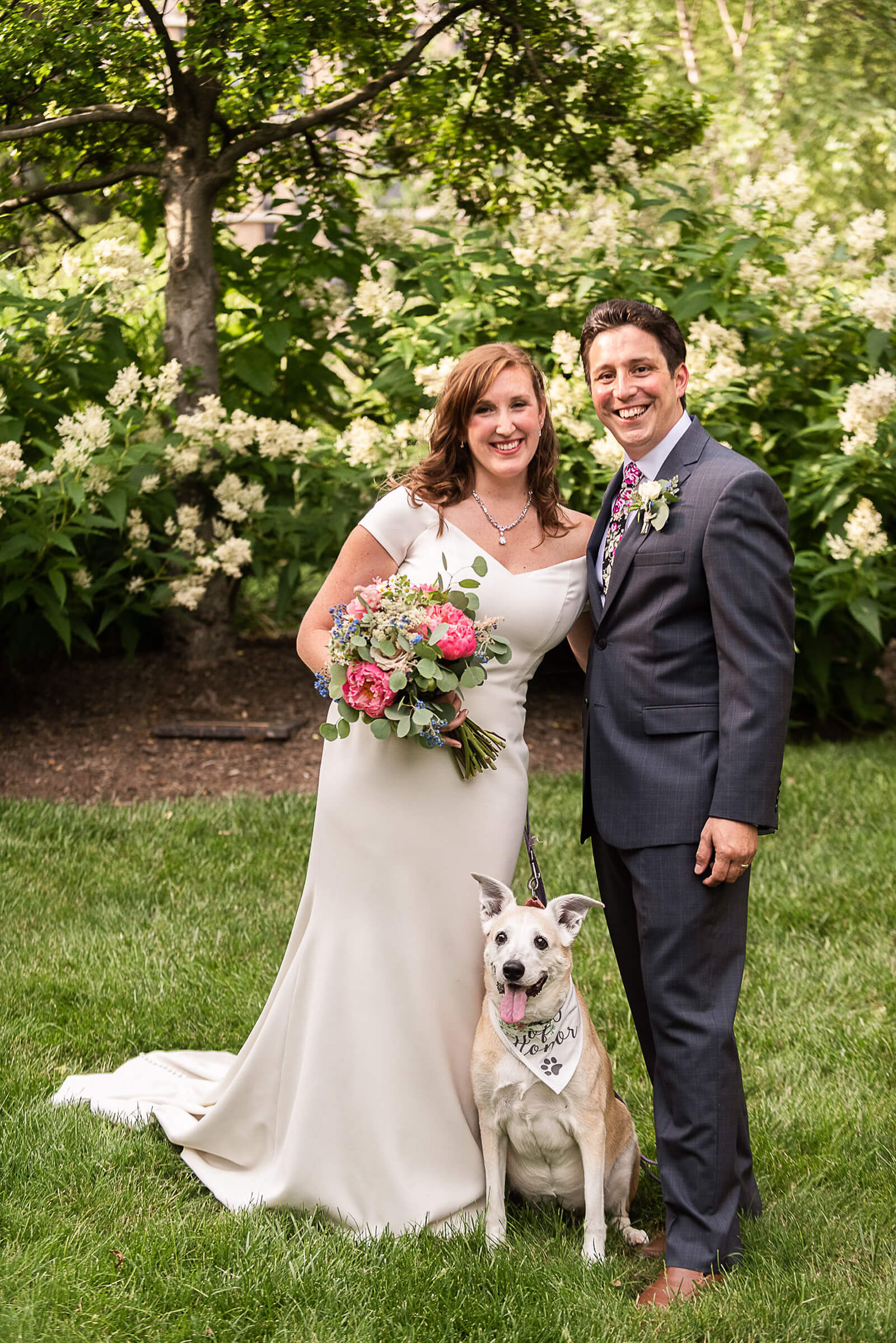 James and I met nearly 15 years ago working together in a restaurant in Towson. Our mutual friend said we would get married one day, but we called her crazy. Now, James and I have been together for 11 years. In all those years, we grew together and shared all of the big moments. We also never did anything "traditionally." We moved in together after only a few months of dating, added a puppy into the mix, and bought a fixer-upper.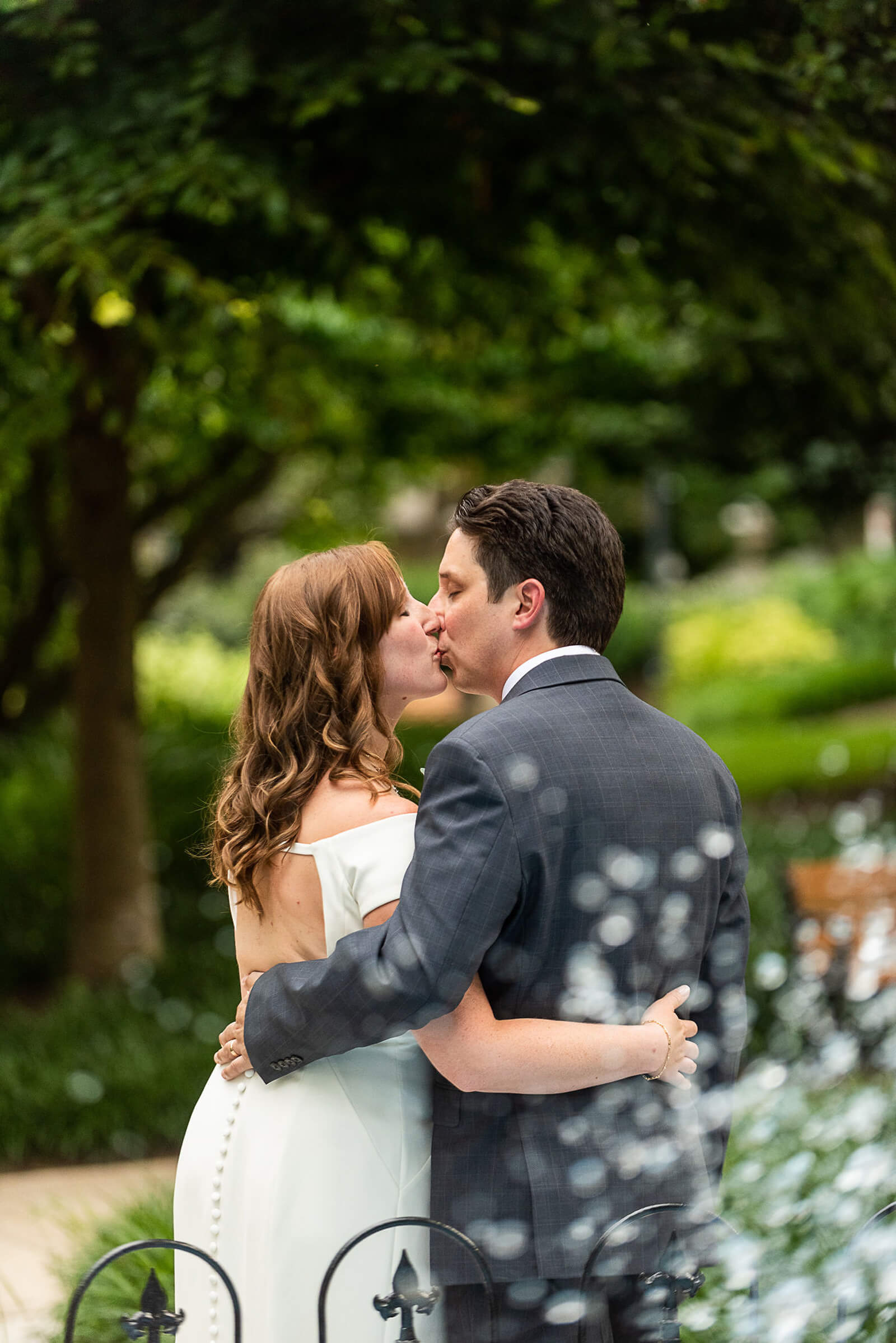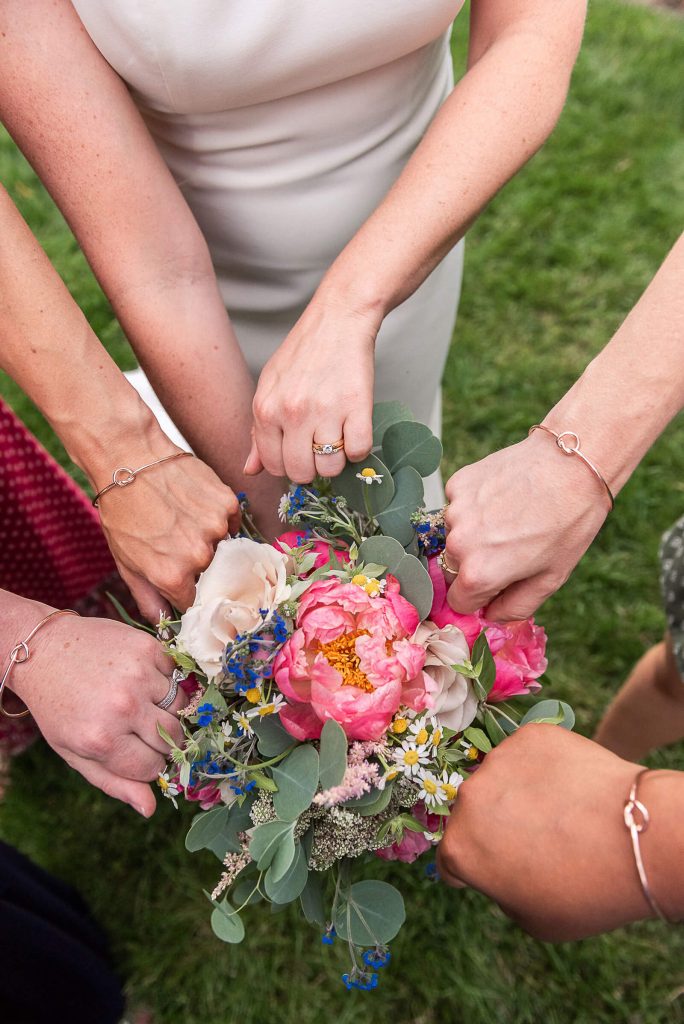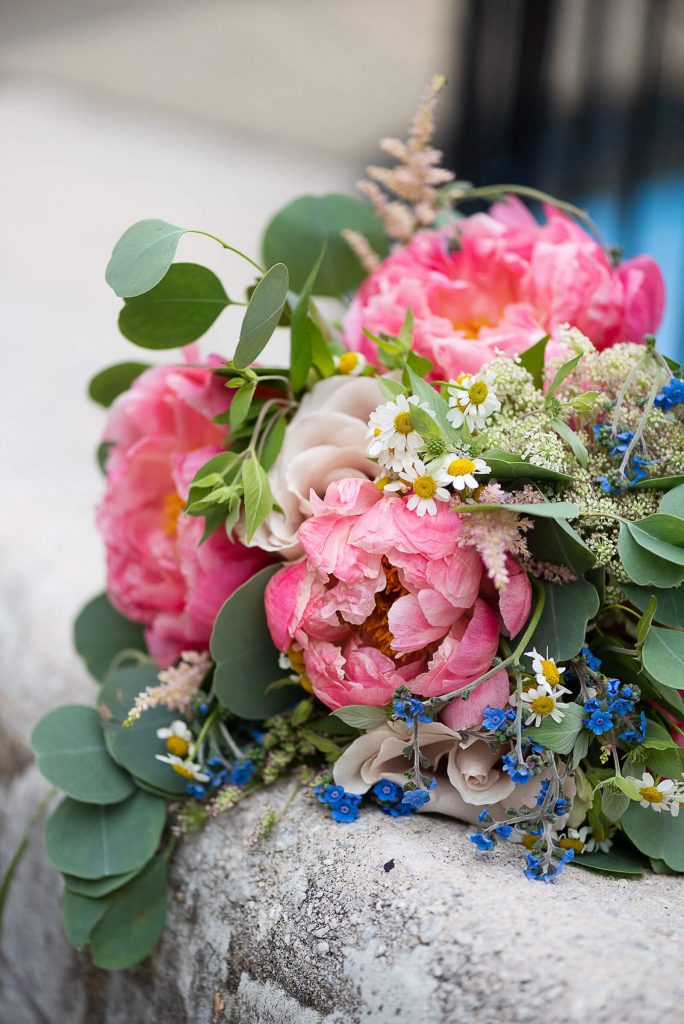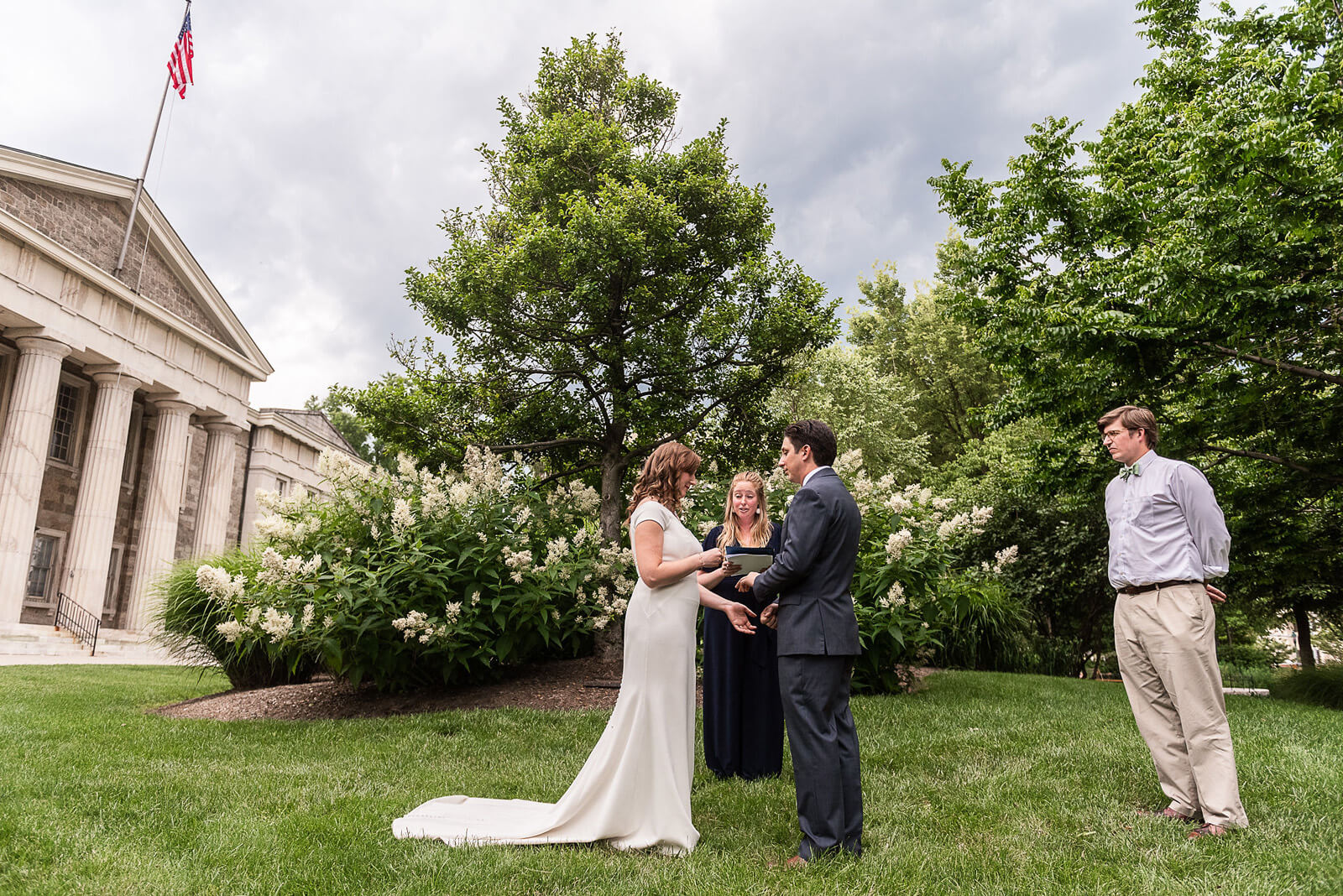 We knew we were forever but, finally, one July night, James proposed in our backyard. We started wedding planning and things were going well, then the pandemic happened. We kept saying, "well maybe by November (our original date) things will be better." We soon realized even if things were better, will people really feel comfortable? For us, all we wanted was for our wedding day to be full of love and fun! We didn't want anyone to feel uncomfortable. As we stood in our kitchen nearly one year after our engagement, we made the decision to postpone our wedding and at the same time we realized in these uncertain times we did not want to wait any longer; 11 years was long enough. Coincidentally, our parents share wedding anniversaries just one day apart: June 25th and June 26th, which happened to be less than two weeks away. So in our typical non-traditional fashion, James said, let's get married now! As soon as we made this decision, a huge weight was lifted. Our immediate family and bridal party were all on board with our decision and ready to help make this day happen! Suddenly, everything started to come together: Our photographer, who moved to Louisiana, was going to be in town. Our marriage license came in record time. Smyth had the perfect wedding bands. One of my bridesmaids and best friends made our cake. Our florist was able to put together the most beautiful bouquet in an instant based off of a few inspiration photos I emailed. I also decided I wanted to wear my dress, and the bridal shop I bought my dress from was able to do alterations in two days. That friend who said we would get married. She married us!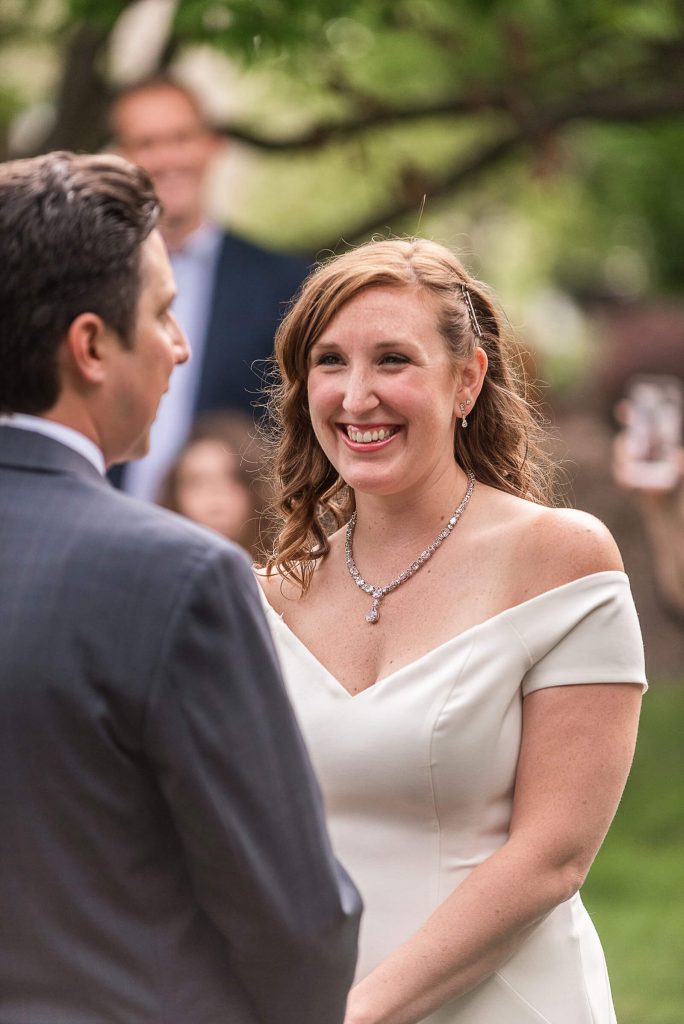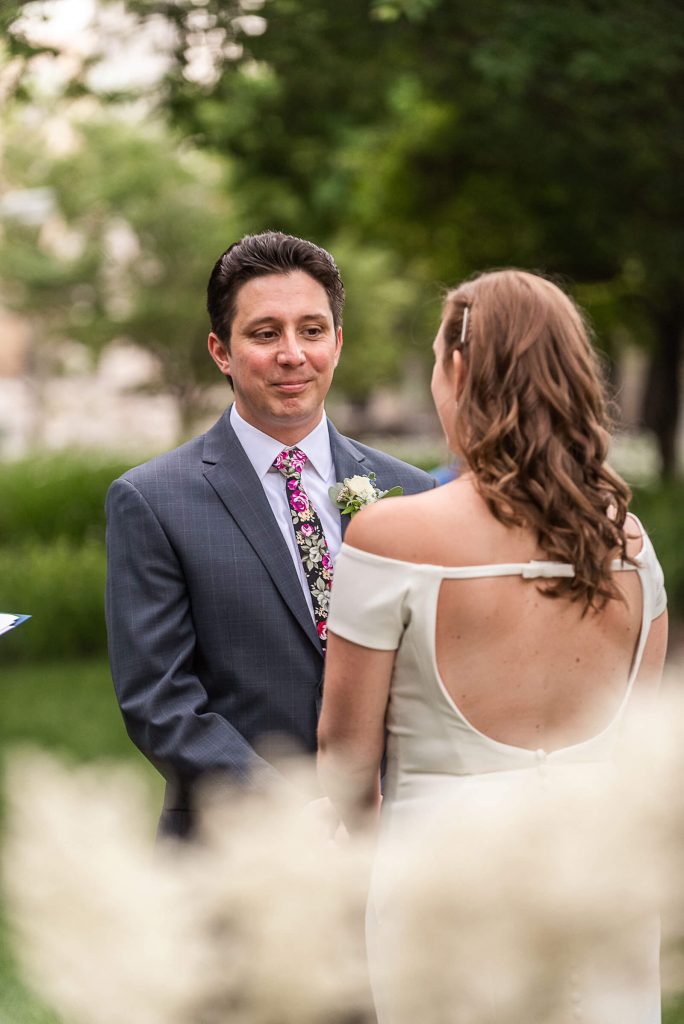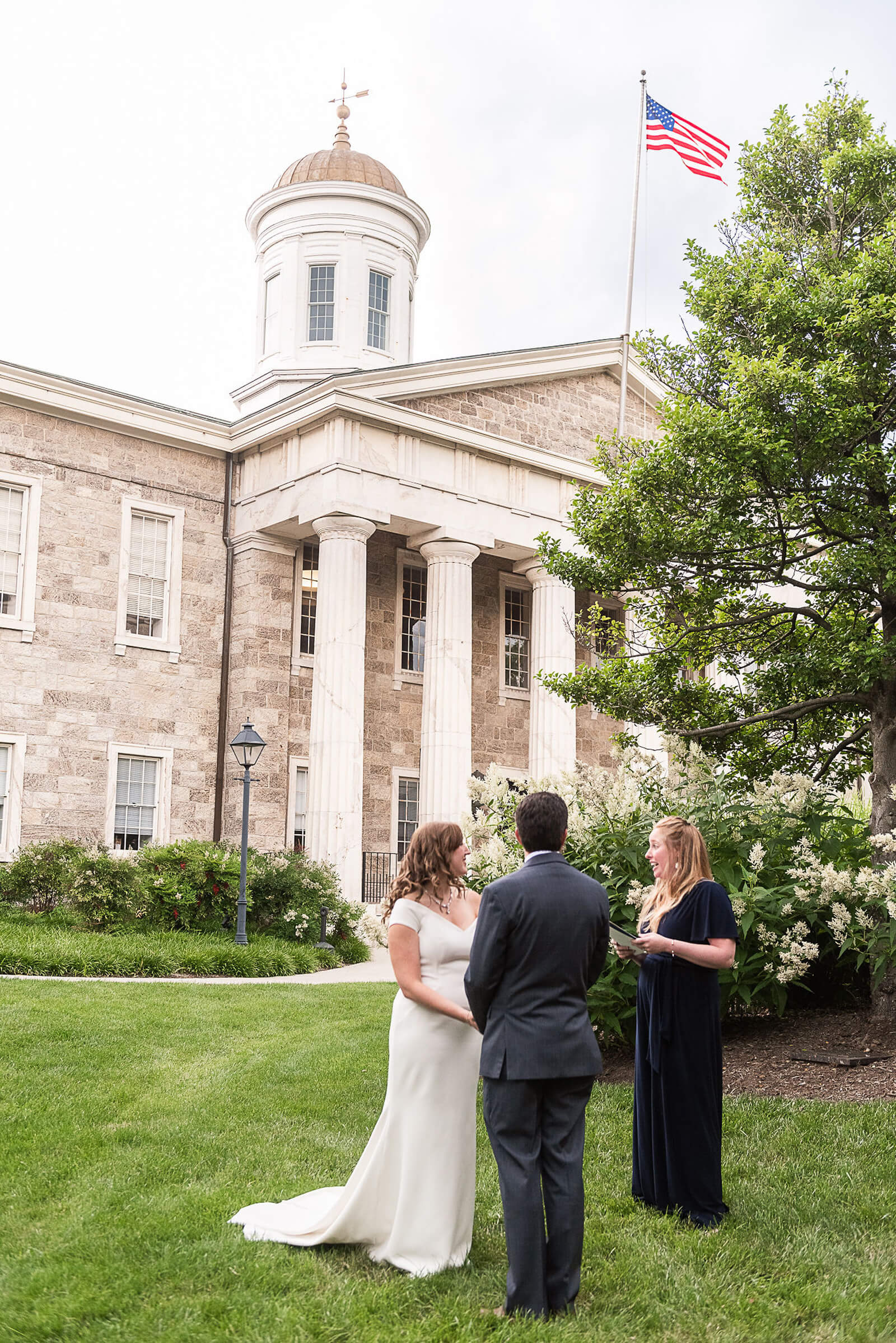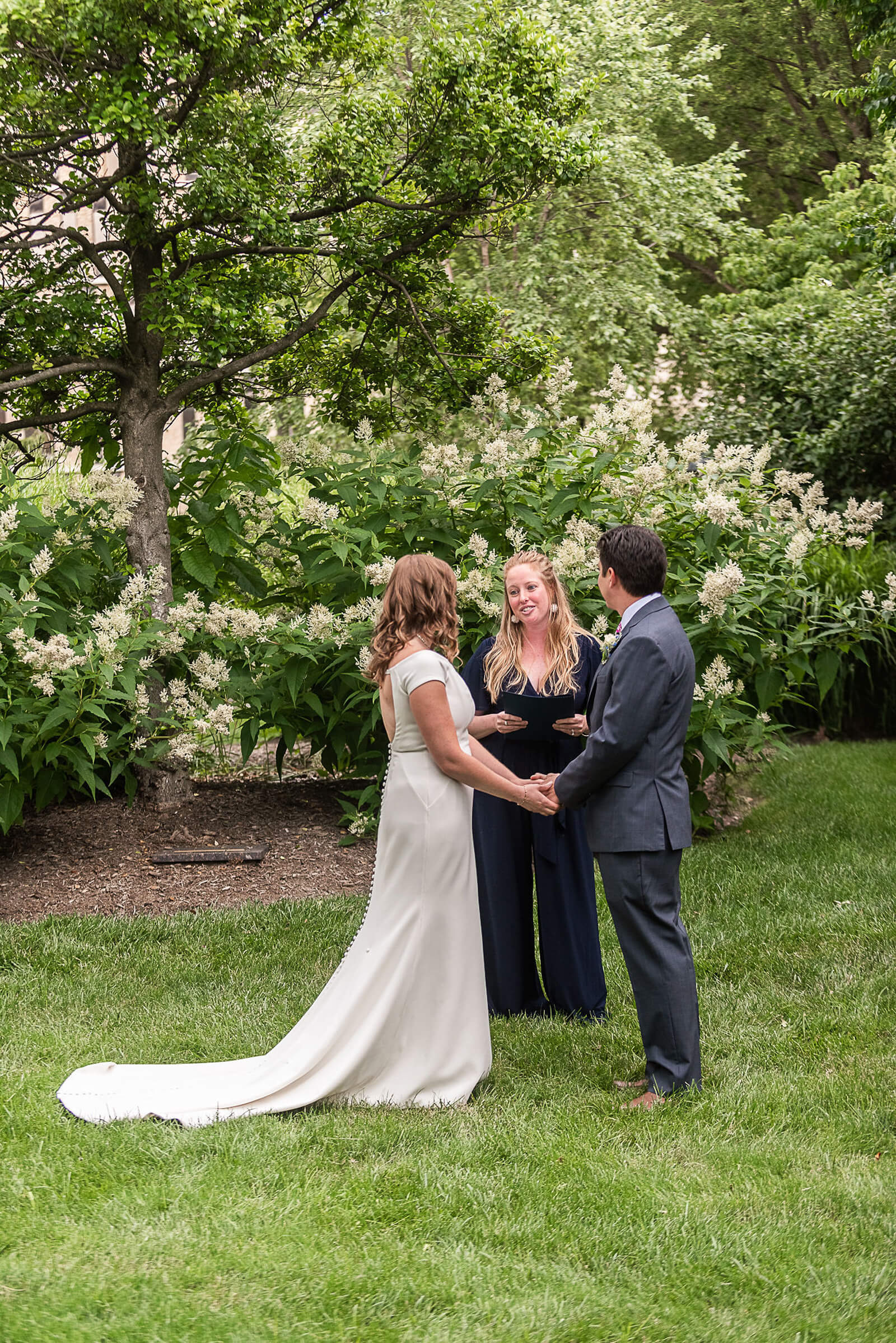 June 26, 2020 turned out to be the perfect day. I got ready at home with my mom and best friends. I did my own make-up. One of my best friends did my hair. Our dog, April, even got to be a part of our day; she was "Dog of Honor." My dad walked me through the garden at the Towson Courthouse while humming the wedding march (we forgot music). As we stood in front of our families and closest friends and I was holding James' hands and looking into his eyes, nothing else mattered. I had butterflies and couldn't stop smiling. I even said, "I do" twice; I had to make sure it stuck! After our ceremony, we made our way back to our house and celebrated in our backyard (right where James proposed almost a year before) with drinks, Andy Nelson's Barbeque, and good conversation.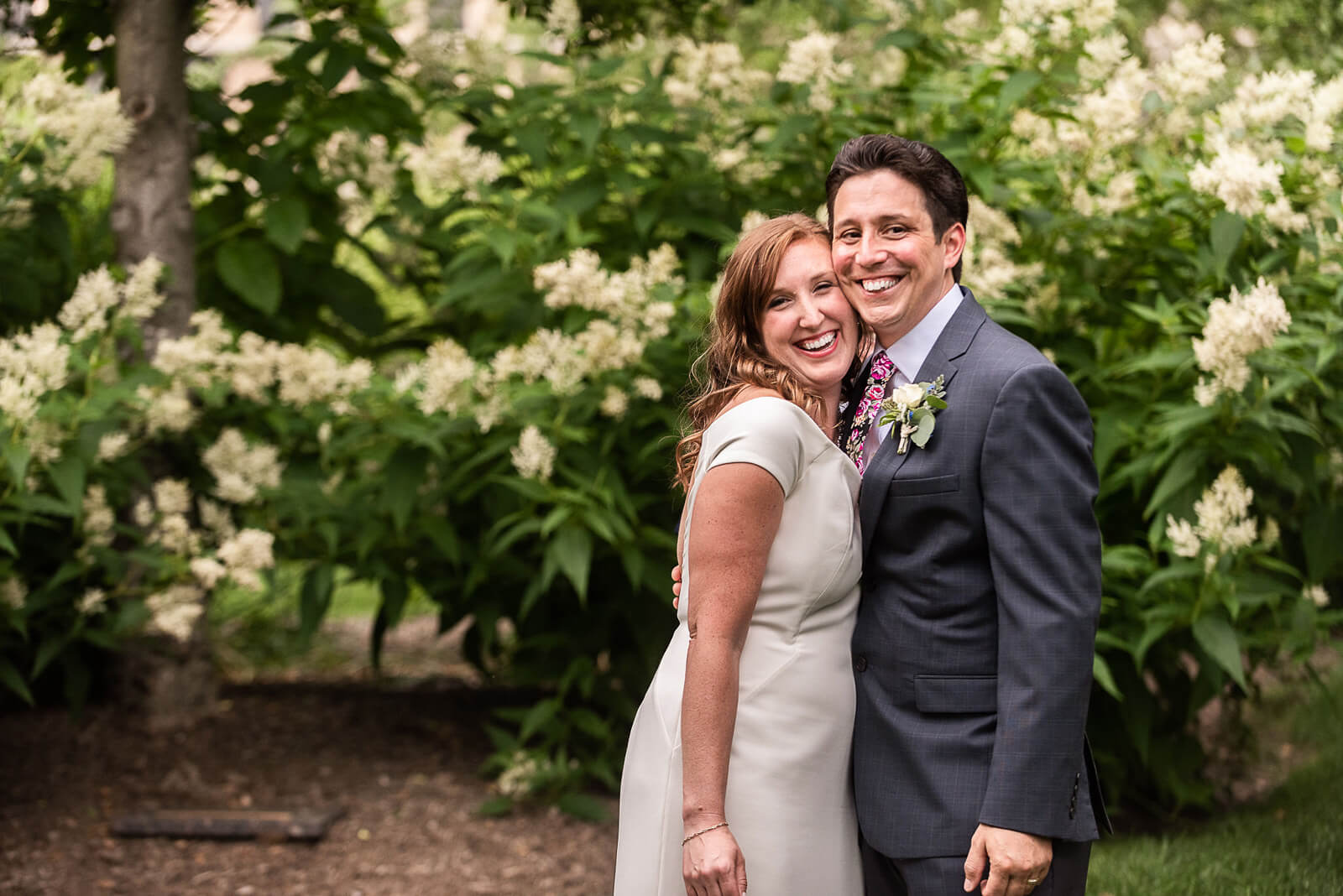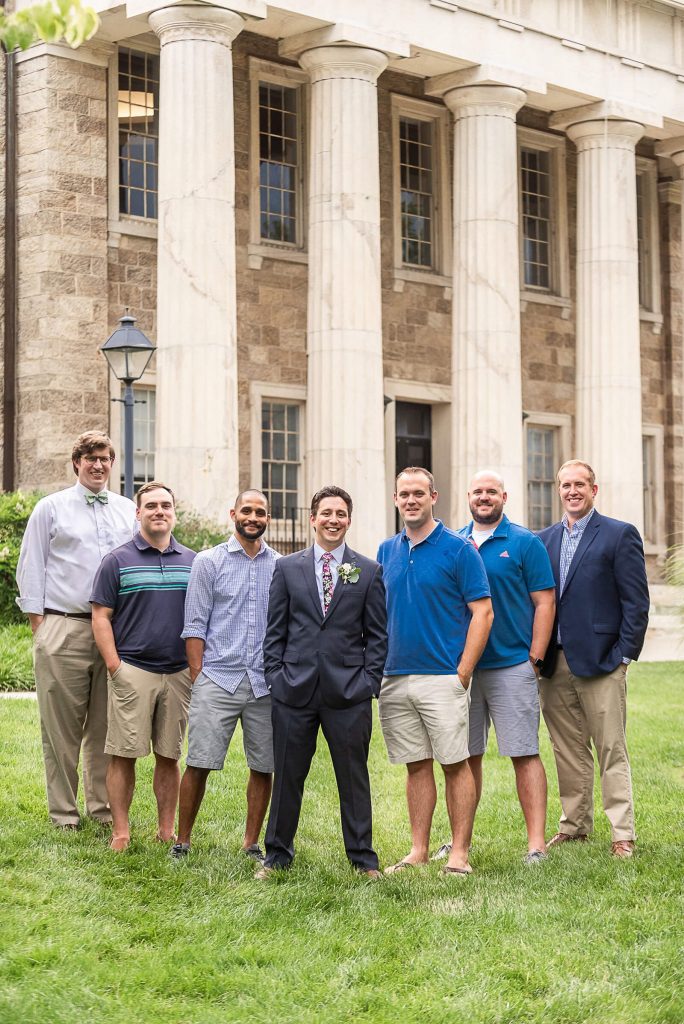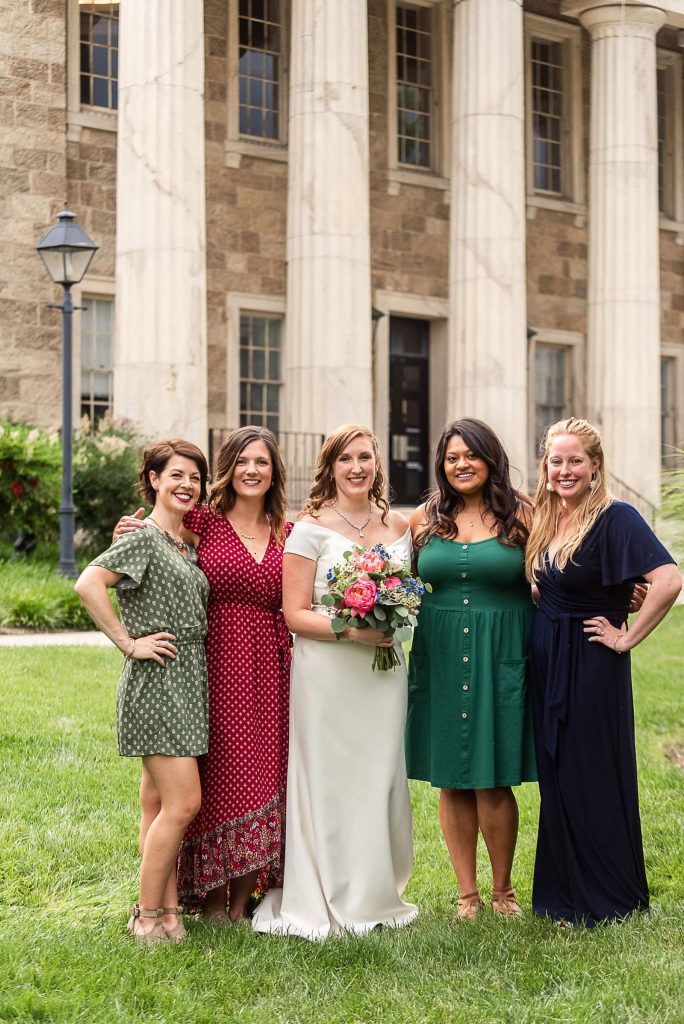 Many of the things we planned for didn't happen, but the most important thing DID: I got to marry the love of my life. Nothing is guaranteed so don't hold back; things might even turn out better than you expected. We had a perfect intimate ceremony that we shared with those closest to us. Now we look forward to celebrating our one year anniversary with the rest of our friends and family. Not to mention, I get to wear my dress again!