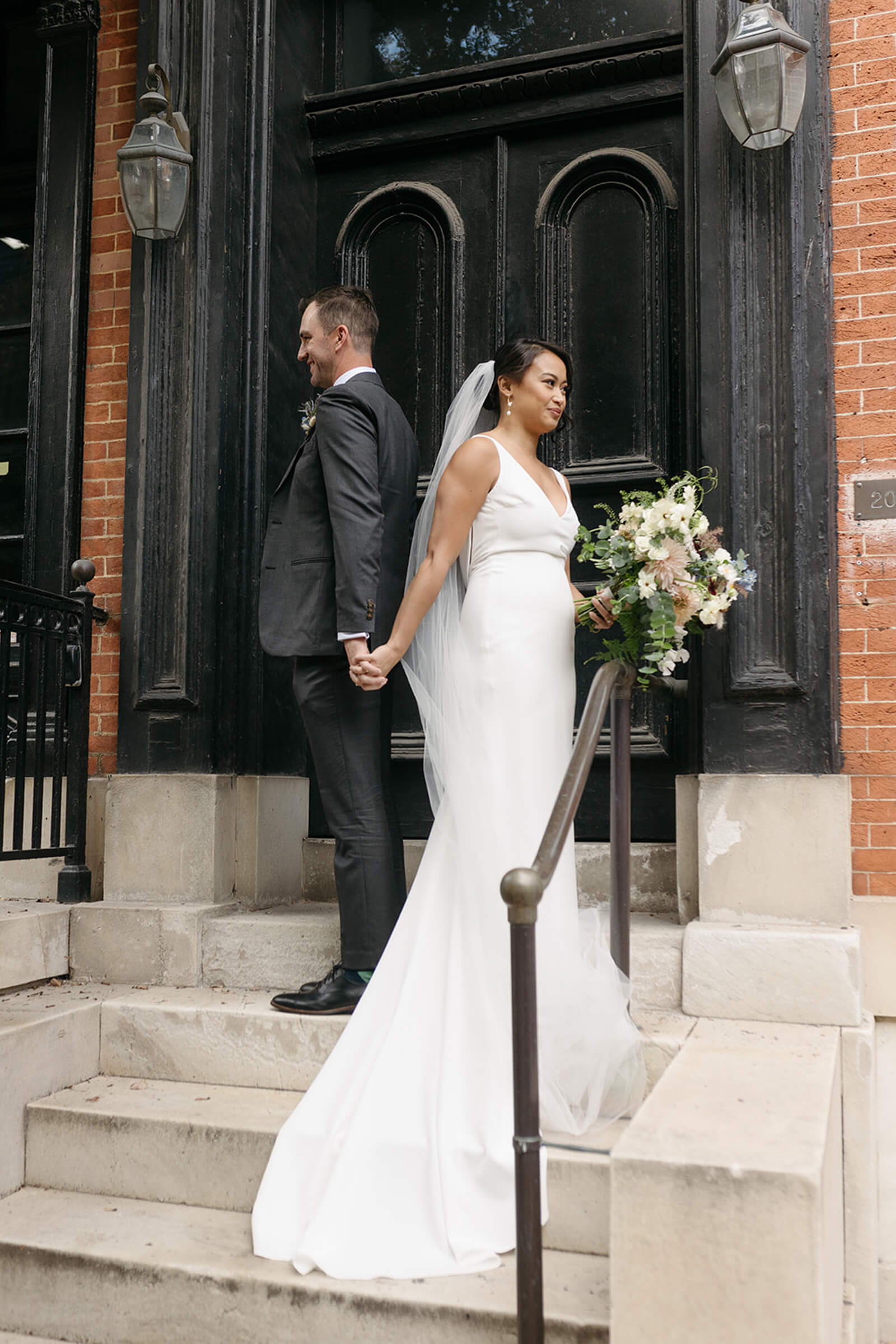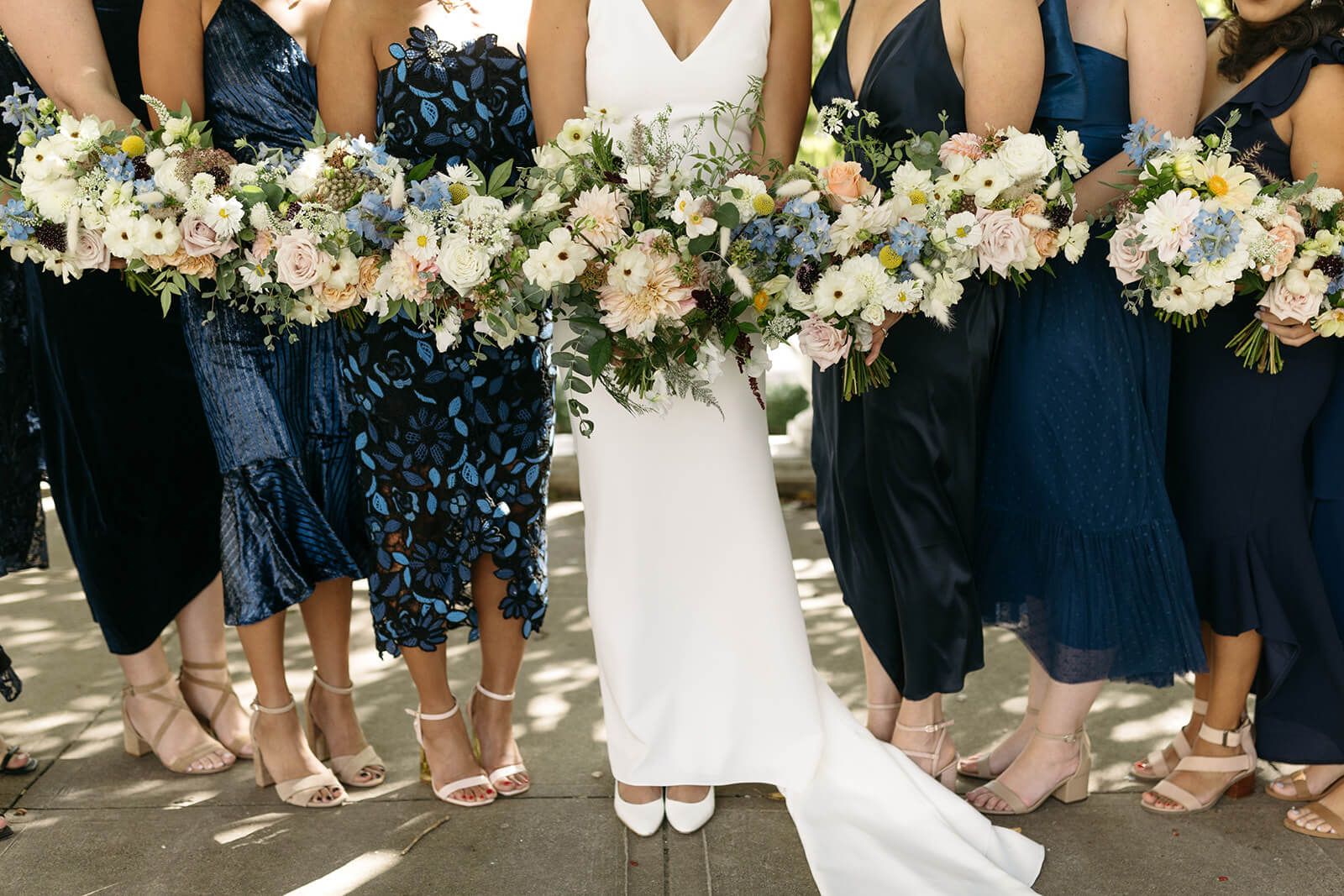 Occupations Julie works in fundraising/development in higher education; Brendan is a corporate attorney
Wedding date October 8, 2022
Number of Attendees 160
Number of Attendants 13 (8 bridesmaids, 5 groomsmen)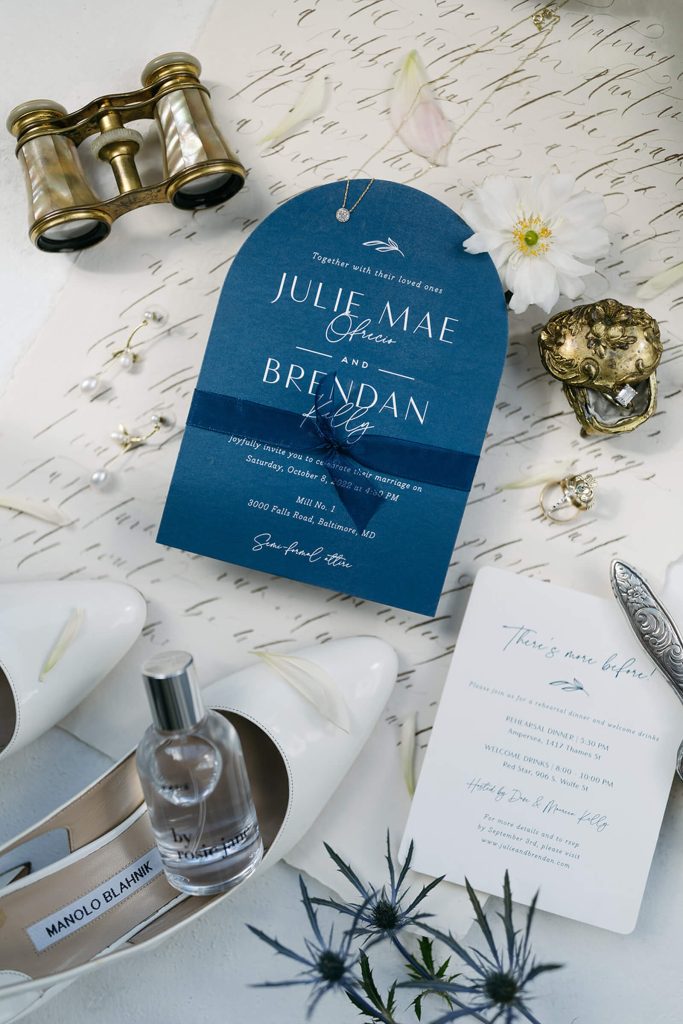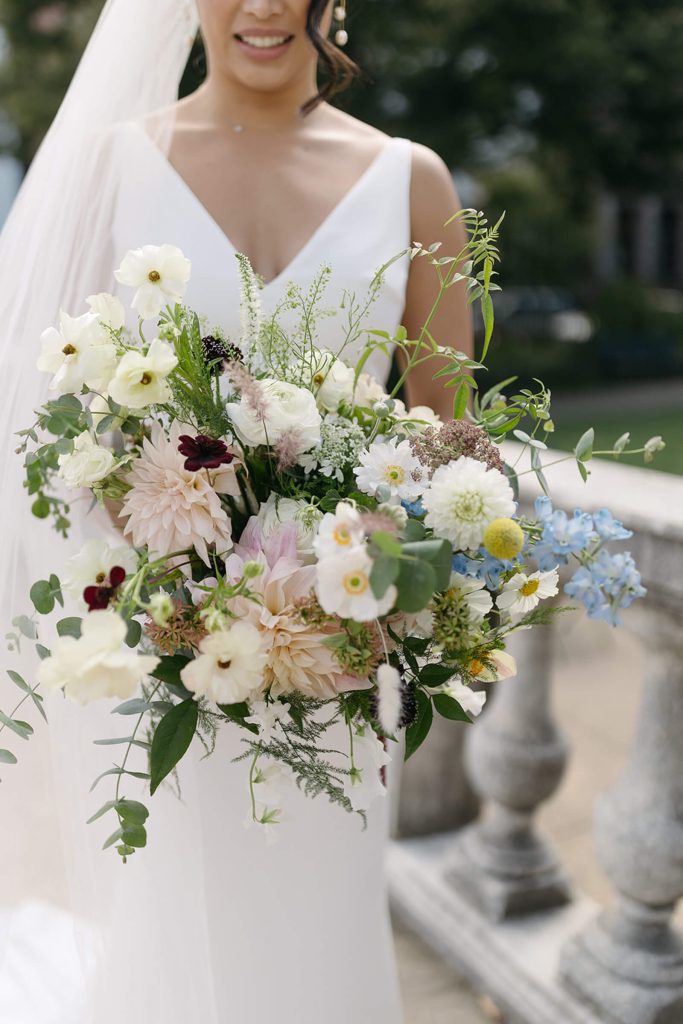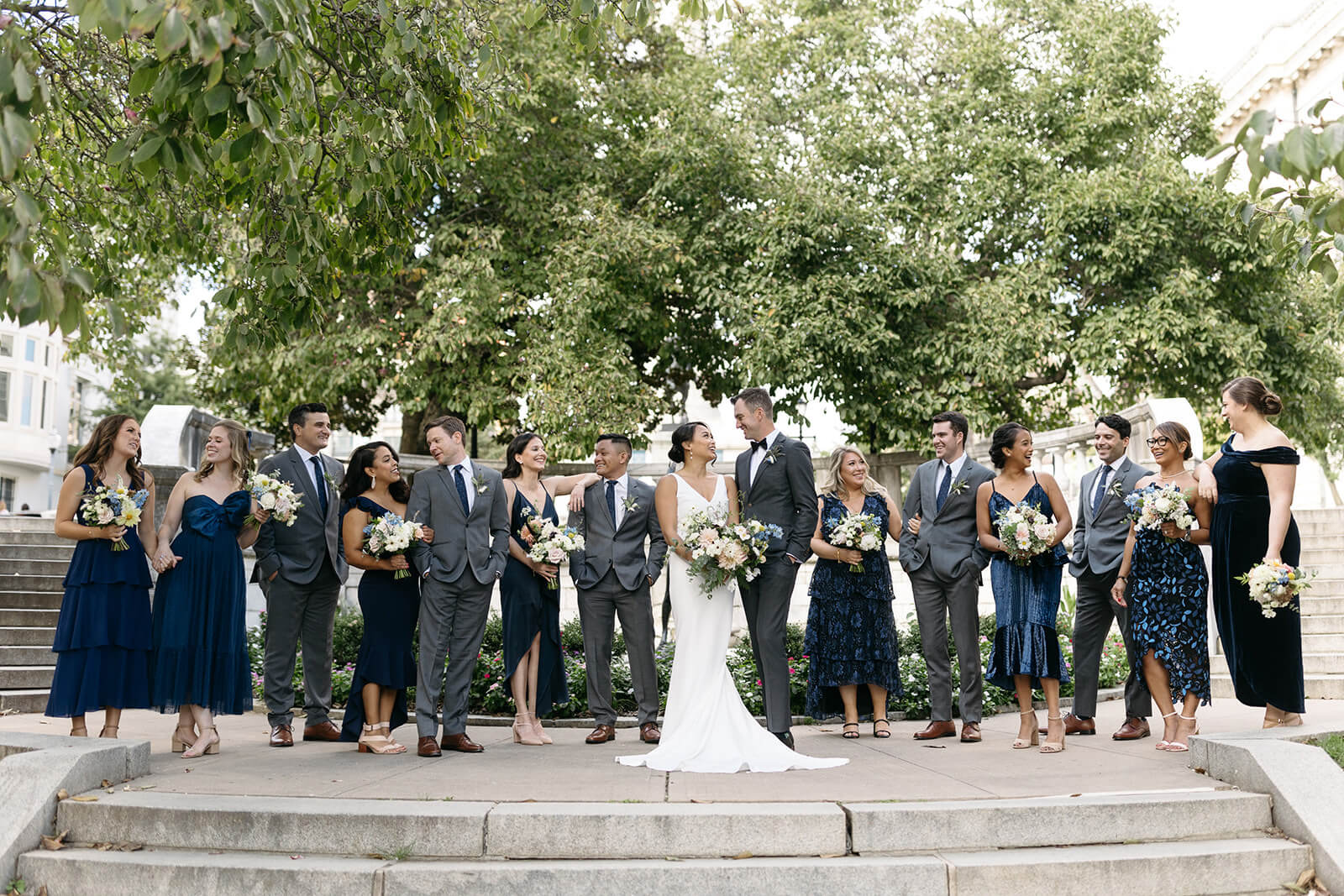 How You Met We first met at a bar in DC called Maddy's. Brendan was with his friend from high school, who went to college with Julie and invited her to come out. We had a great conversation and became friends before our first official date a few months later.
The Engagement Brendan and Julie spent a getaway weekend in Charlottesville, Virginia during the height of COVID in July 2020. Brendan surprised Julie by proposing in their cottage after dinner one evening.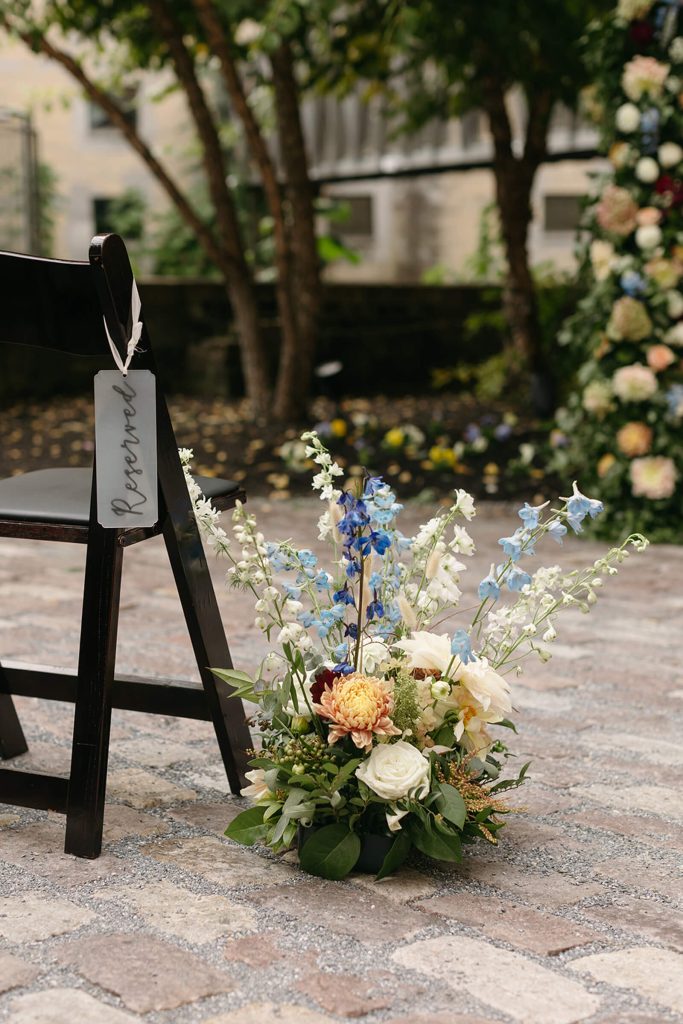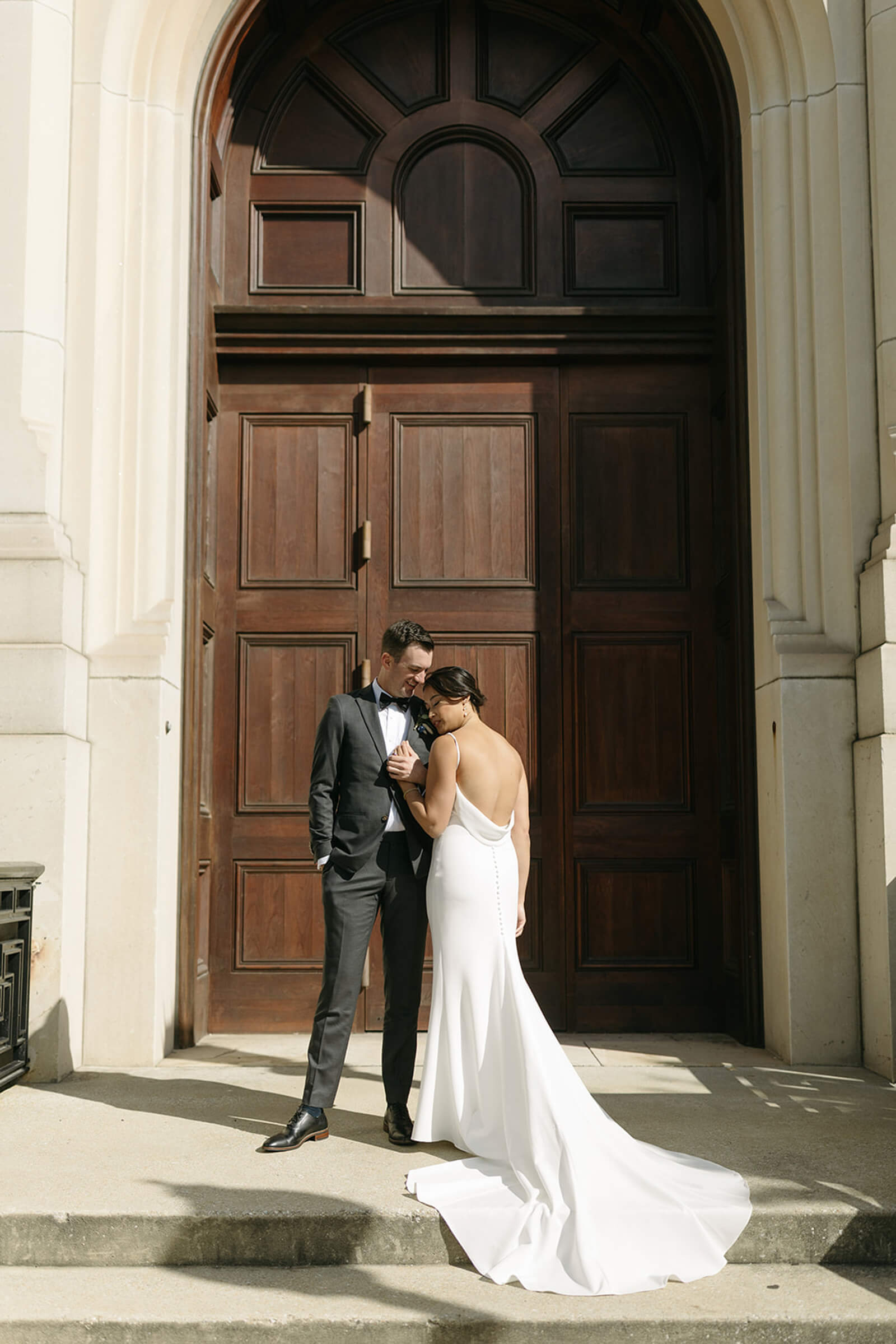 Wedding Design Inspiration We wanted to highlight Baltimore because it was a city where we planted roots together. Our venue was in the city in a converted mill, which was very Baltimore, and we took photos in Mt. Vernon, where we live. We also wanted one location that could host the ceremony and reception, and had a rustic, modern vibe.
What Was Unique and Special About Your Wedding Day Julie is Filipino, so she wanted to incorporate parts of her culture in the wedding. It felt like a feat convincing an Italian restaurant to roast a pig, as is tradition in the Philippines, and having other Filipino staples like Red Horse beer and ube. We also did our first look on our stoop in Mt. Vernon, because there's nothing more Baltimore than a good 'ol stoop hang.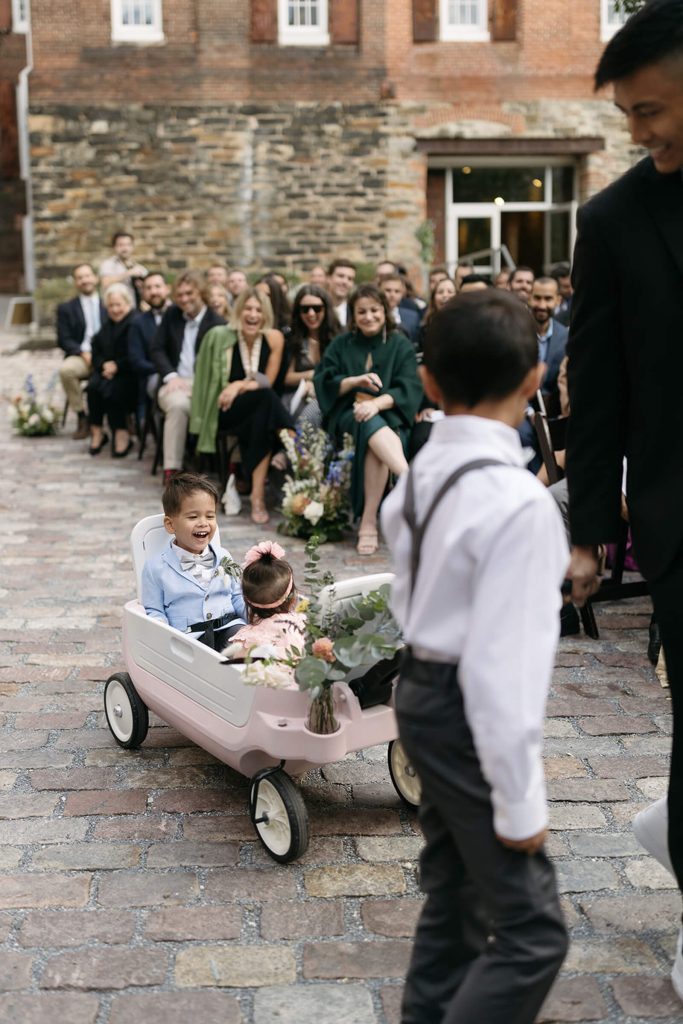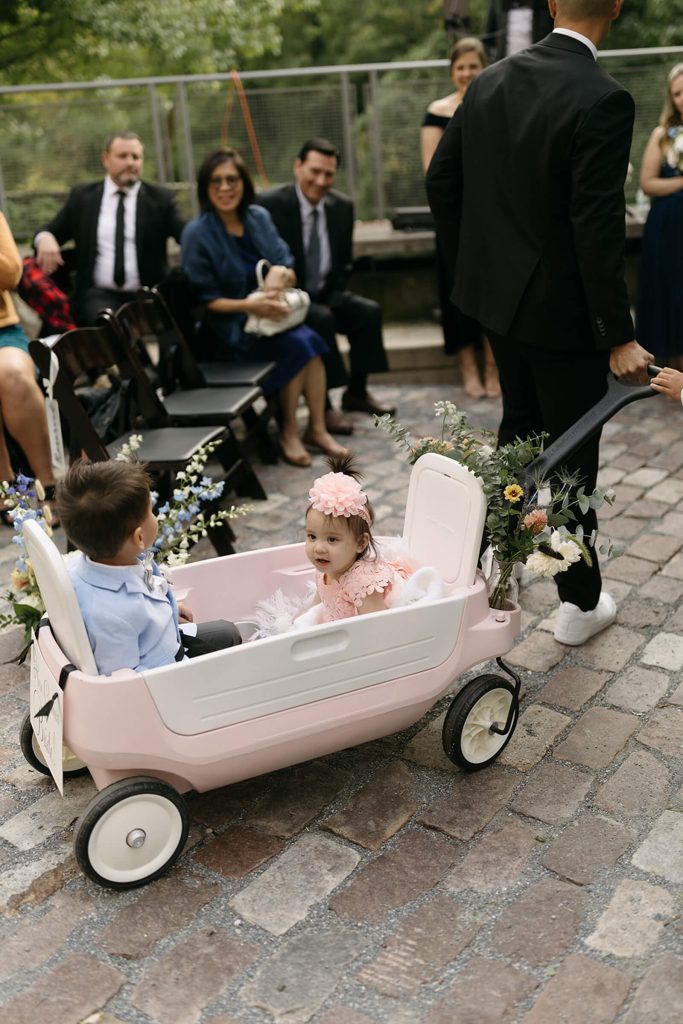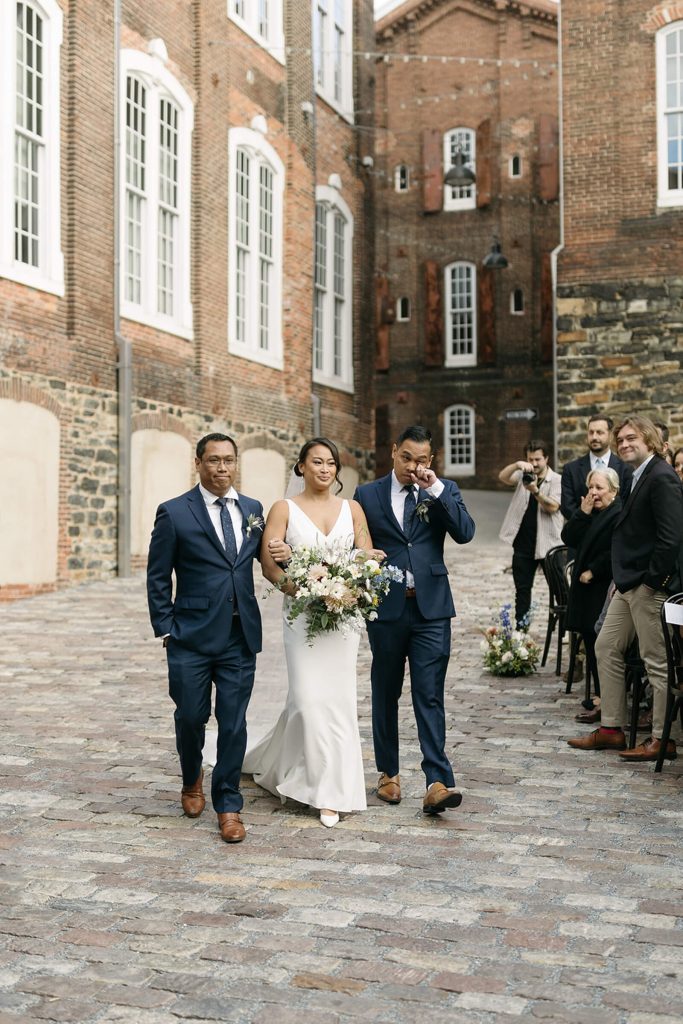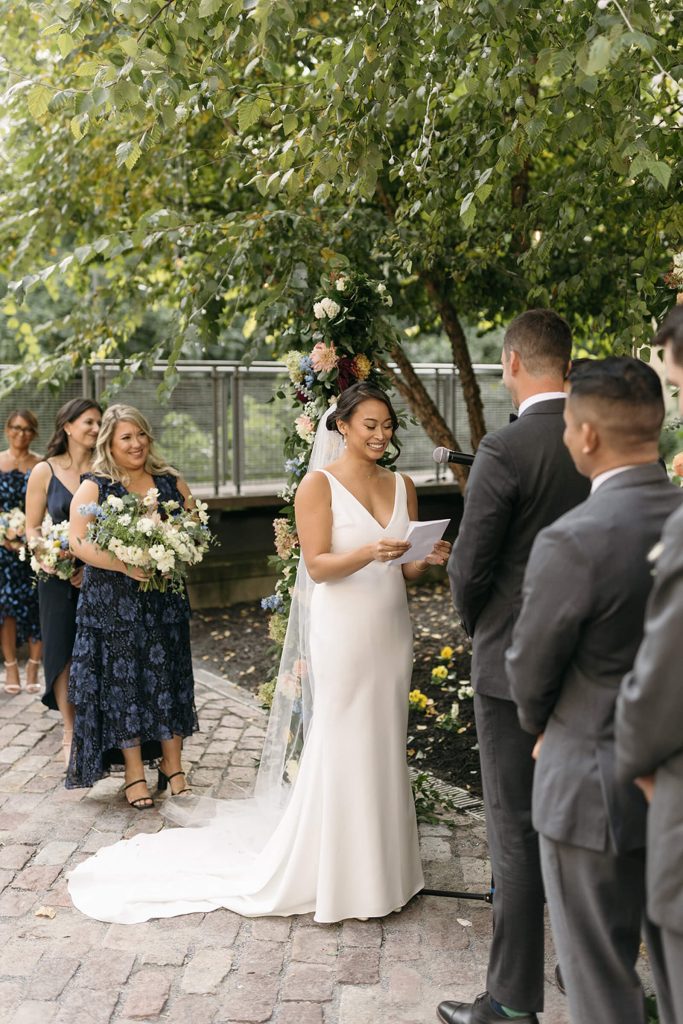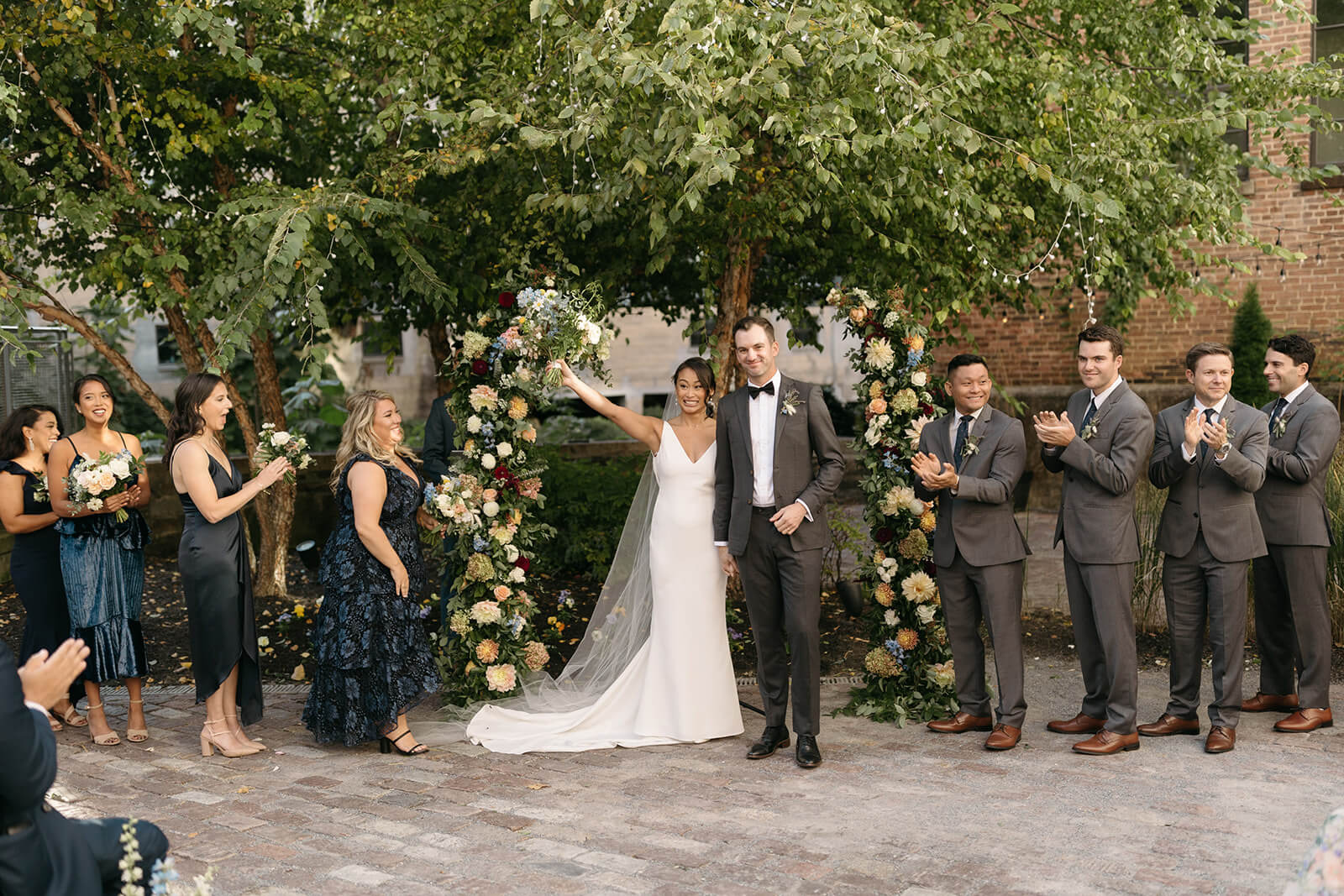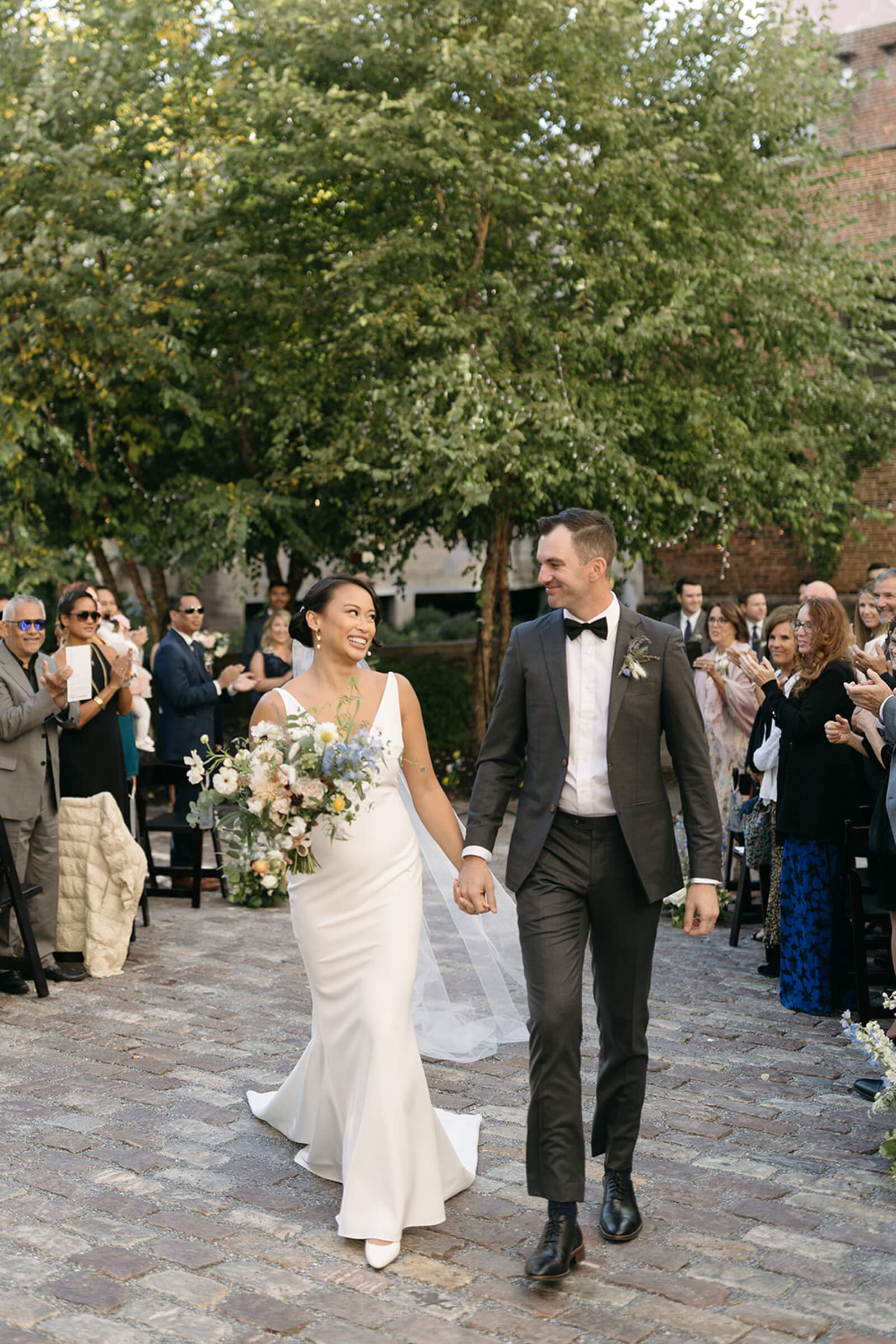 Favorite Details Having Julie's brothers walk her down the aisle; Julie wearing Brendan's stepmother's claddagh ring as a nod to their Irish heritage; Brendan having his late mom's best friend read a poem his mom chose to be read at his wedding before she passed away; having the speeches during the cocktail hour made it more fun and livelier; napkins with a hand drawn picture of our dog Rosie.
Most Unexpected Event On Your Wedding Day When Julie's brothers walked her down the aisle, one of them wore socks with pictures of Julie's late parents so that her parents were figuratively walking her down the aisle—which was revealed during her brother's opening toast and a poignant surprise to Julie.
Piece of Advice Make the wedding as true to yourselves as you can.