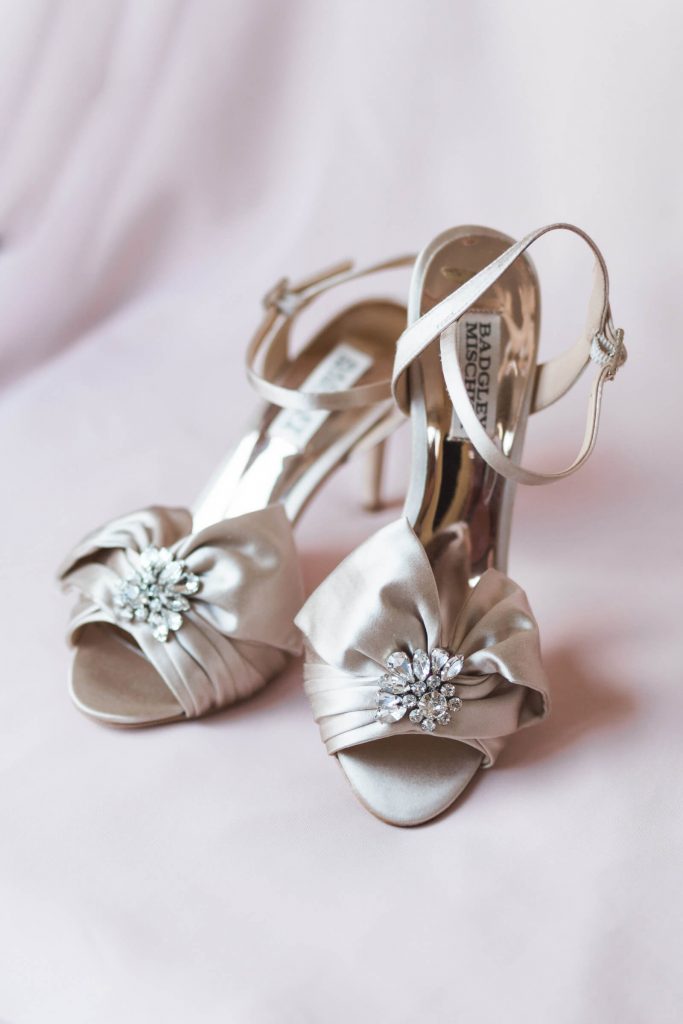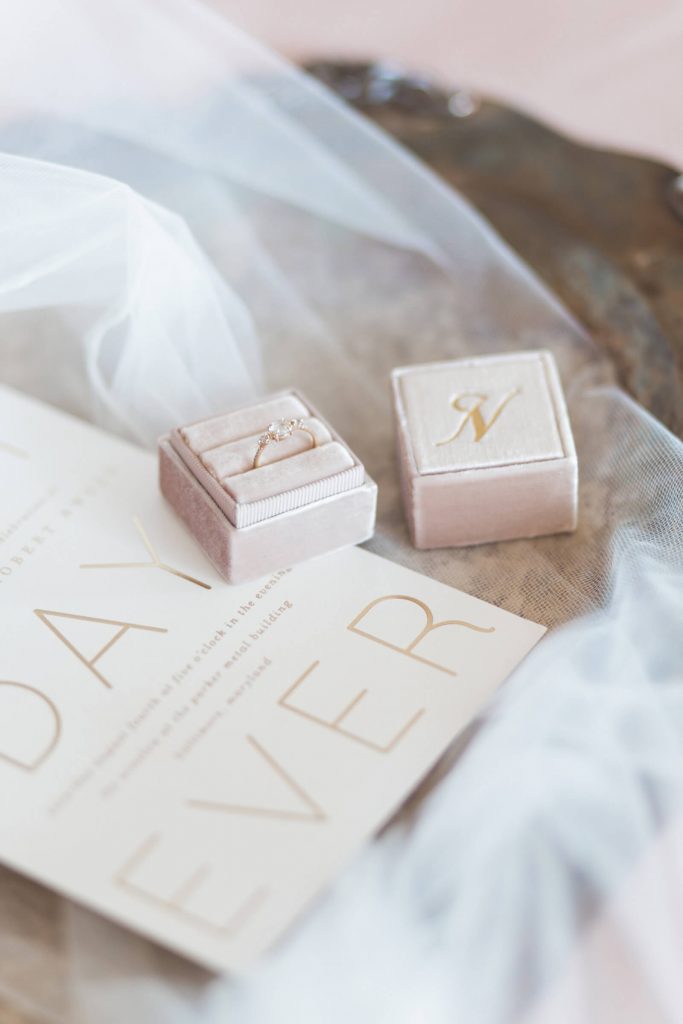 Occupations Keri is director of marketing for Tessemae's, a maker of all-natural salad dressings and condiments based out of Baltimore; Robert is a podiatrist with Plaza Podiatry.
Wedding date August 4, 2018 
Number of Attendees 90
Number of Attendants Eight bridesmaids and eight groomsmen.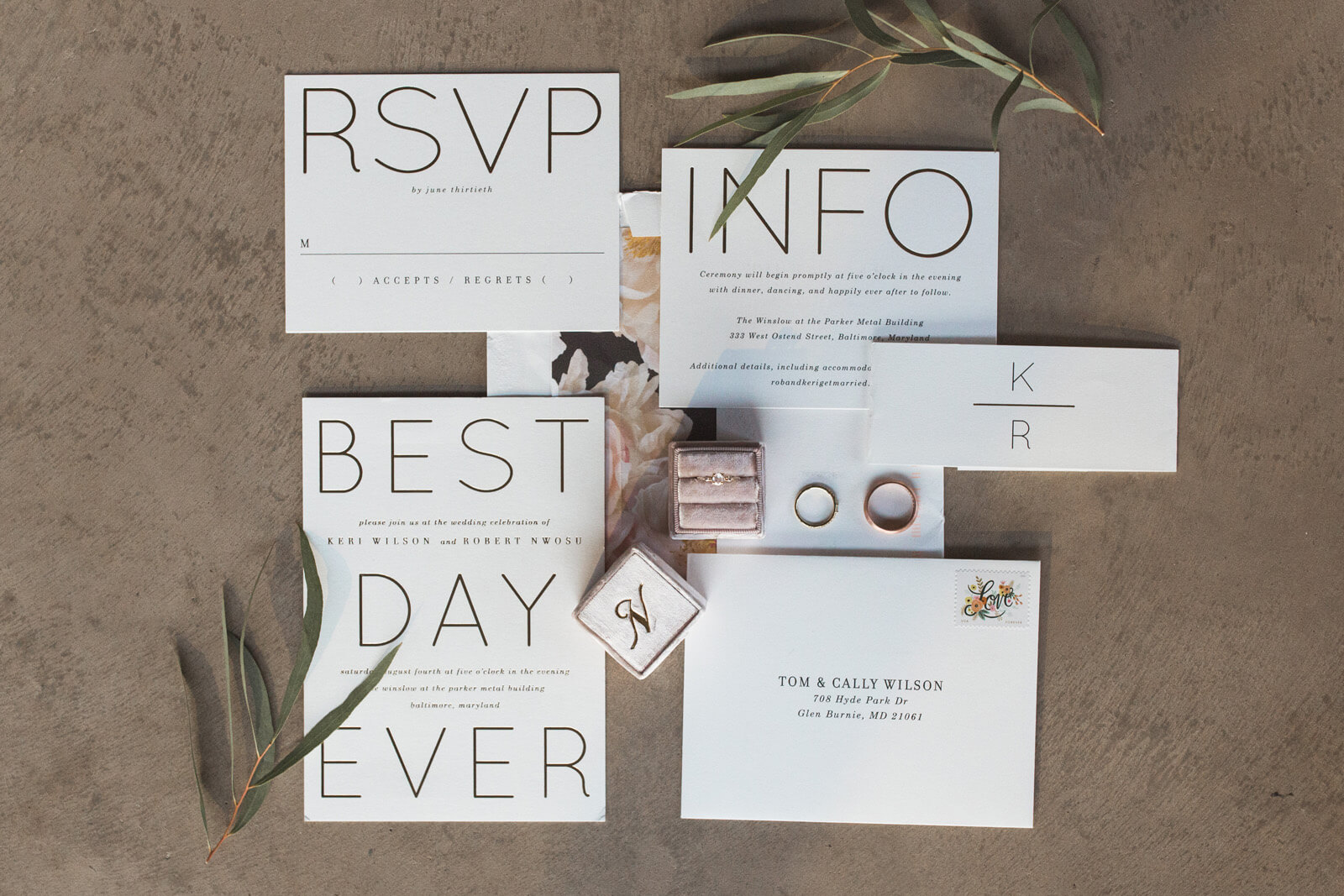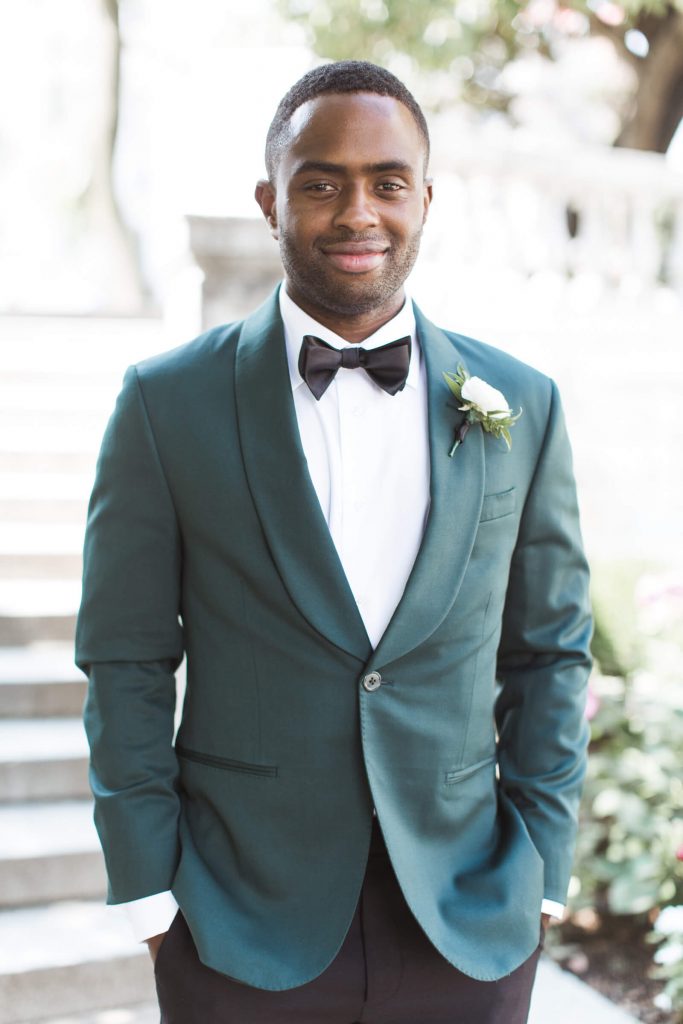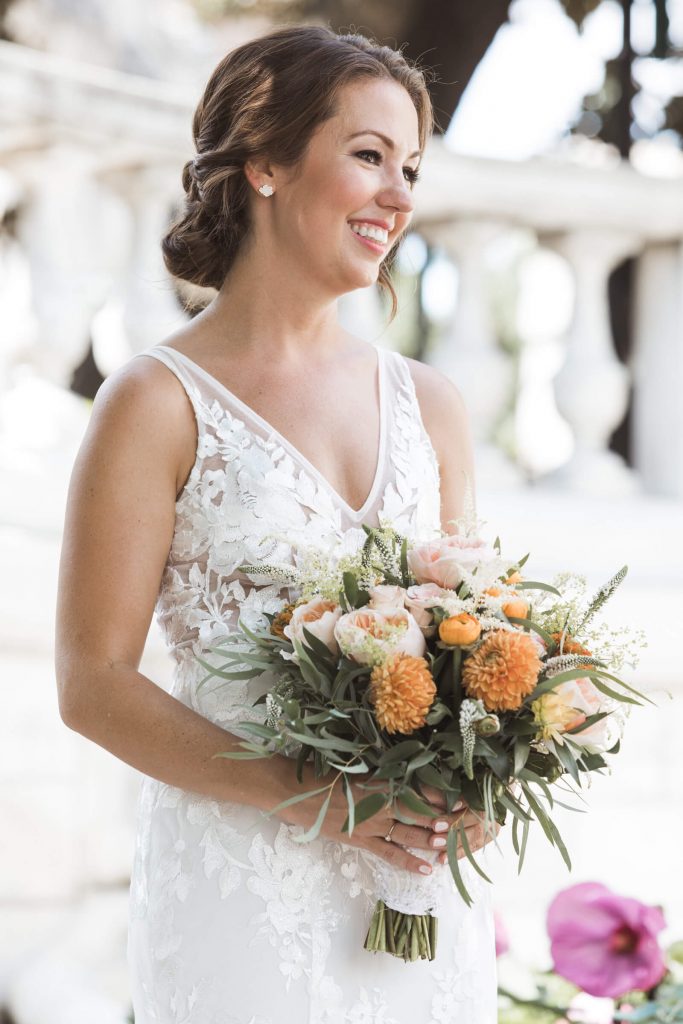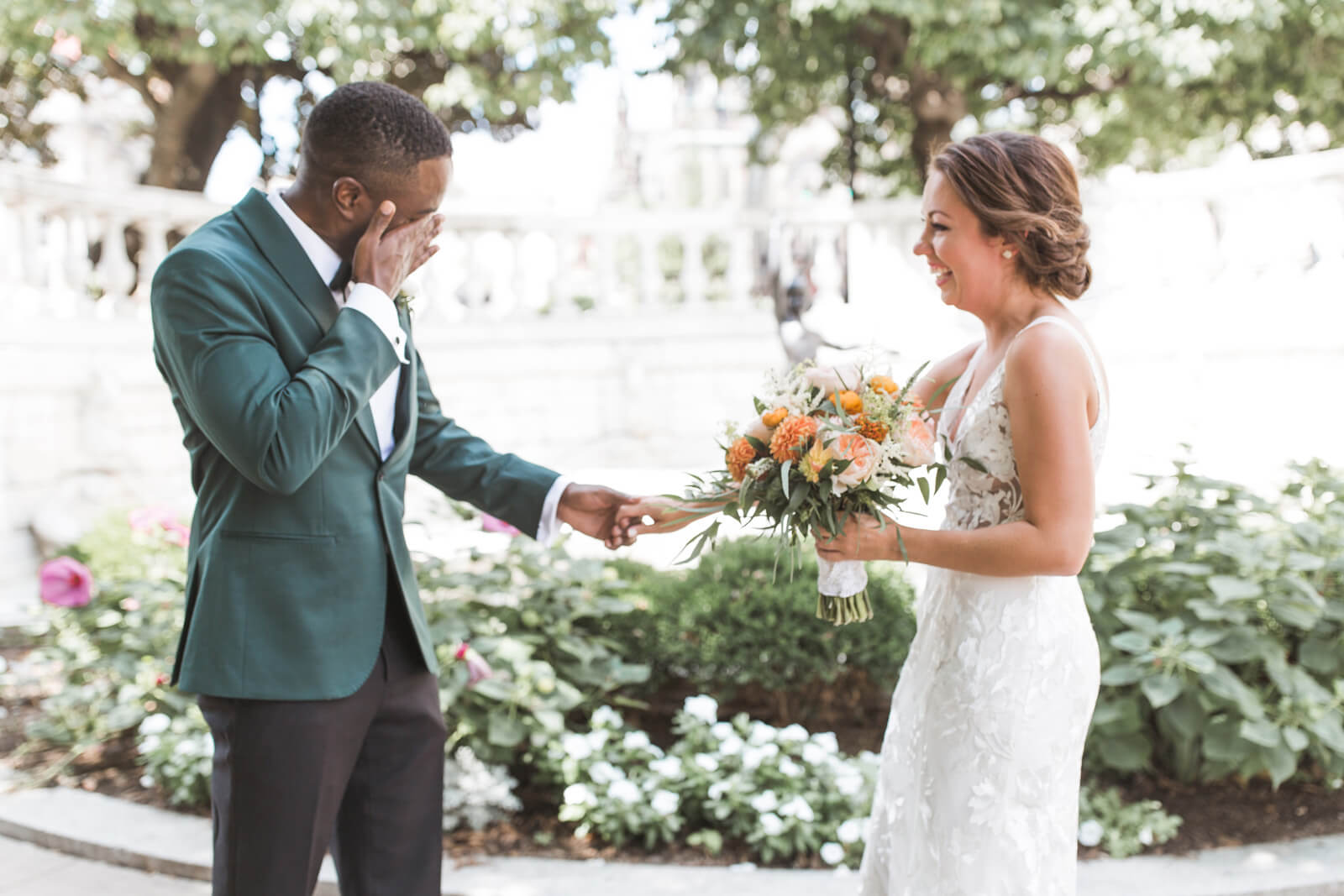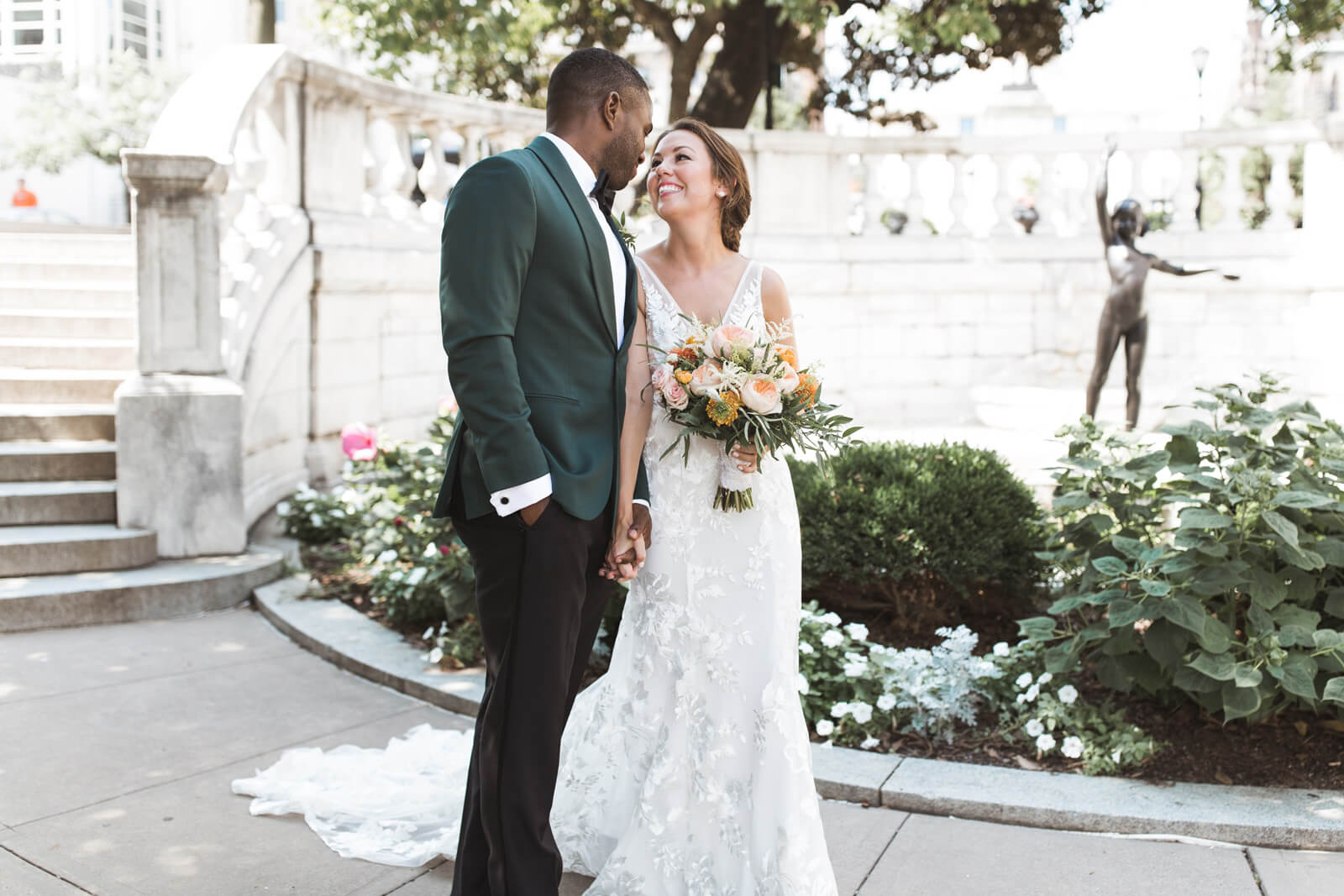 How You Met We grew up together, from first grade all the way through college. We started dating our senior year of high school and both attended Towson University. After college we moved to NYC together, so Rob could attend medical school and I could pursue a career in marketing. 
The EngagemenT Rob proposed June of 2017 during a visit home from NYC to see our families. We planned to go to our favorite museum while in town, the American Visionary Art Museum. It was there, outside the Sculpture Barn, that Rob got down one knee to propose. Afterwards, we shared Orange Crushes at the Tiki Barge and called our friends and family to tell them the news.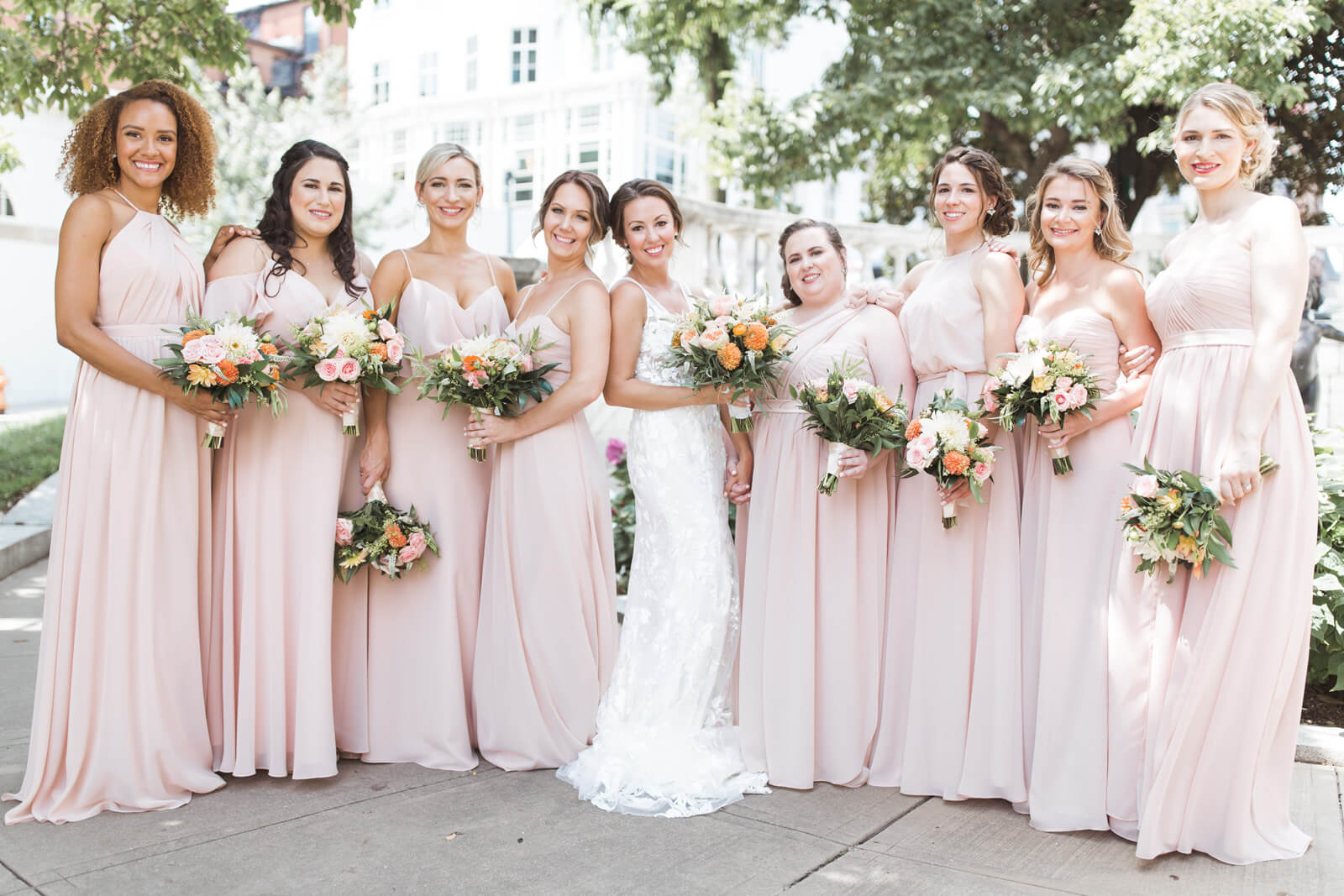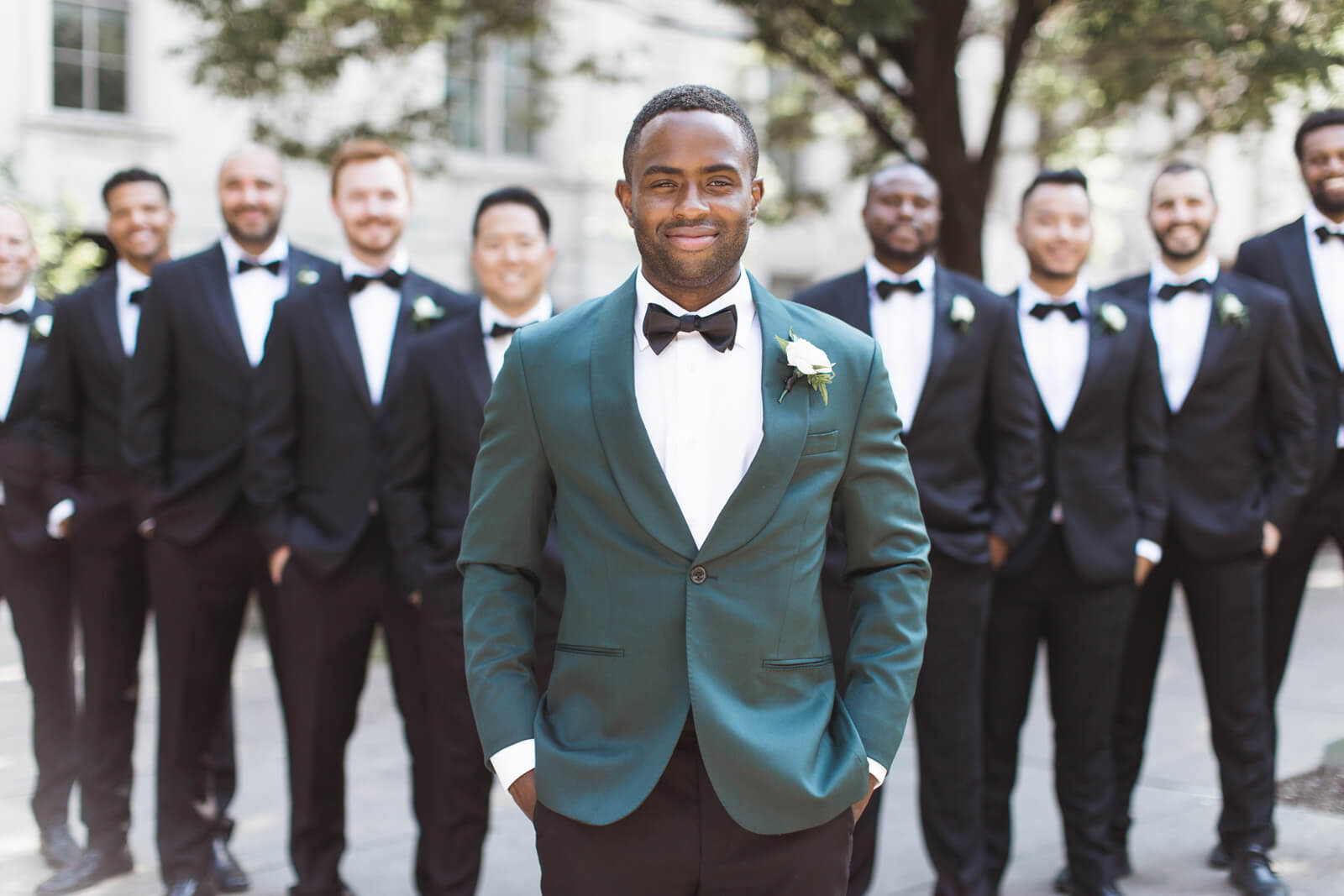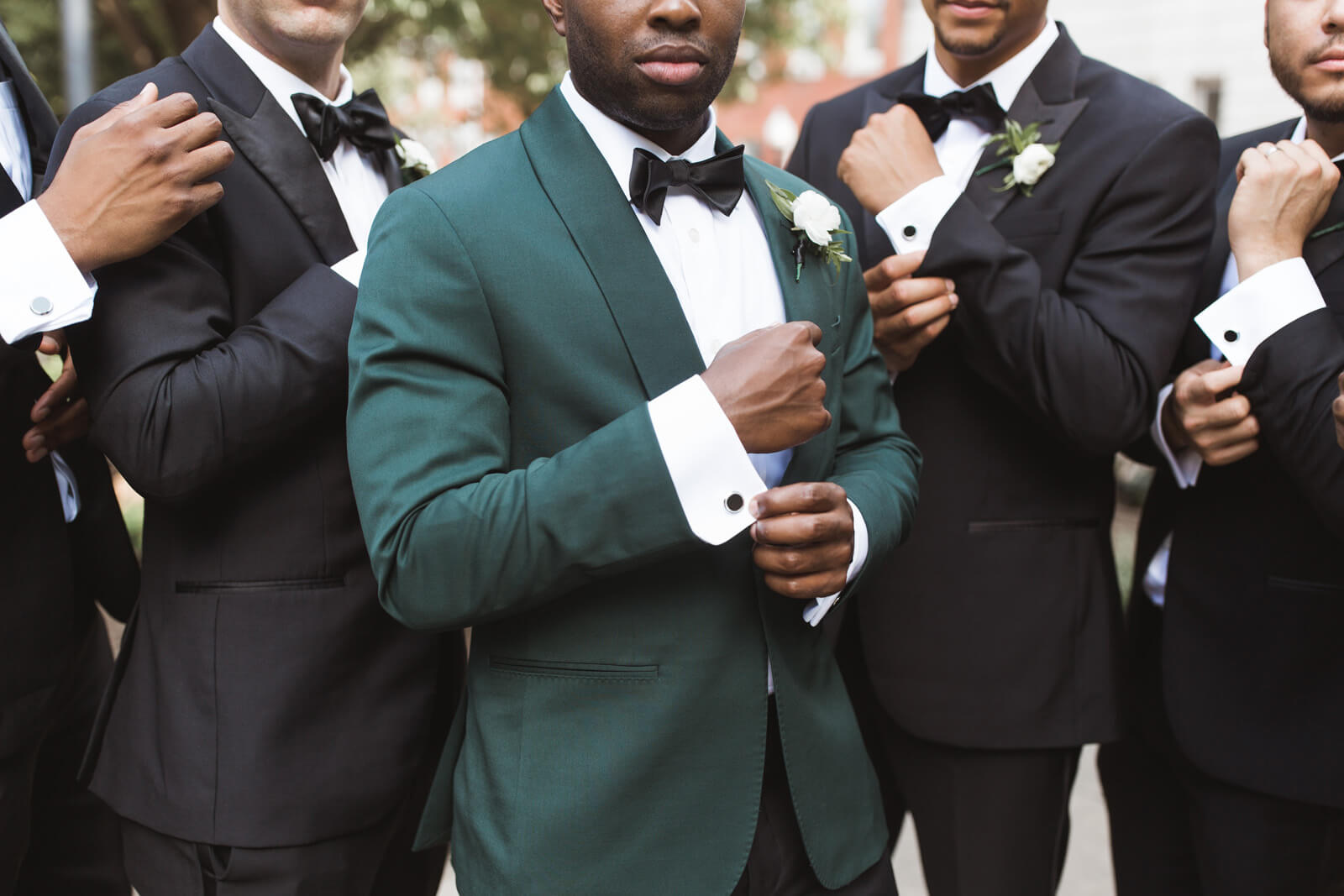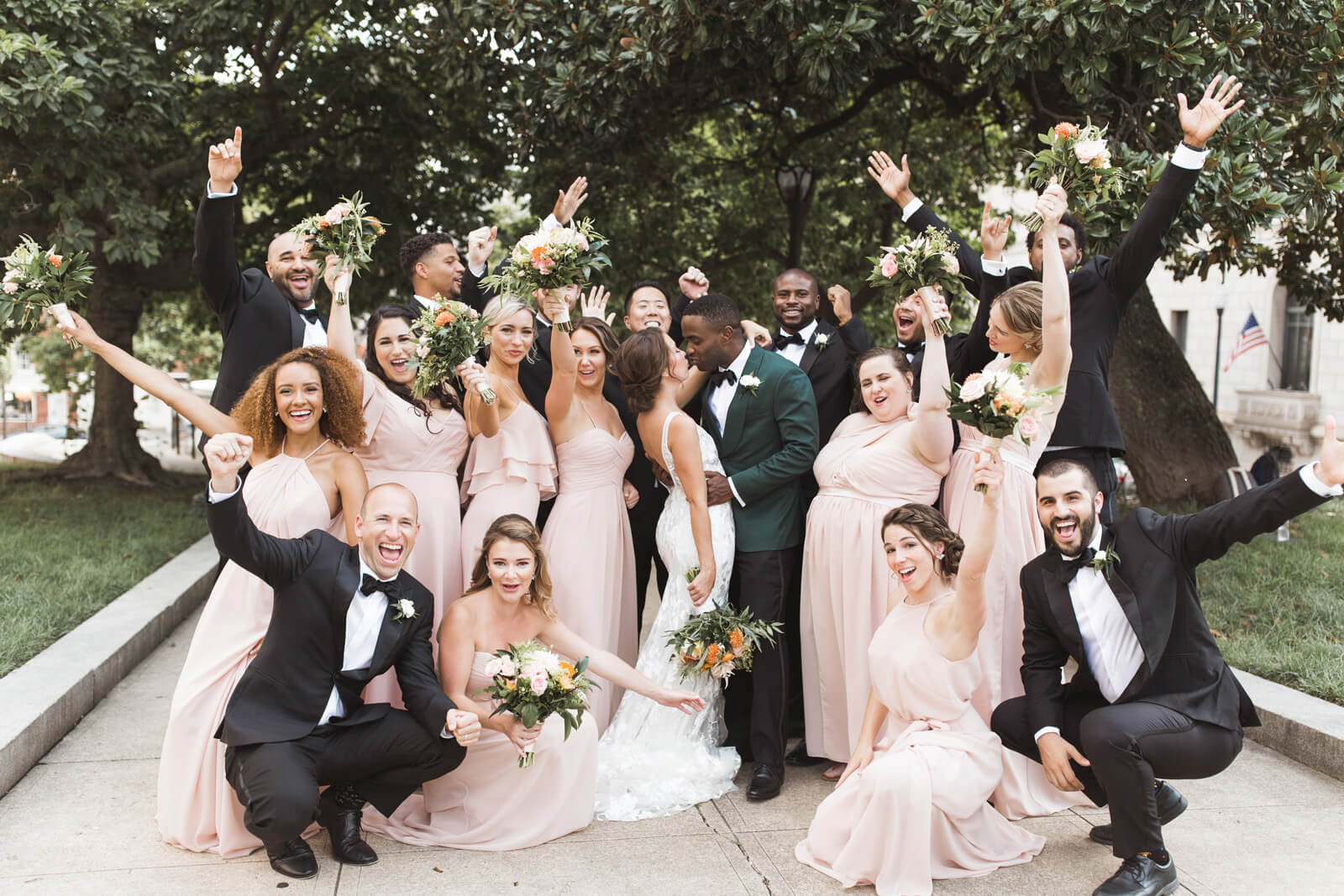 Wedding Design Inspiration Feminine Industrial. I wanted the chic, urban vibes of an industrial warehouse with exposed brick, concrete floors and steel beams, juxtaposed with delicate flowers, soft colors, and gold accents.
What Was Unique and Special About Your Wedding Day Everything felt special about our big day. But I'm sure everyone thinks that. We were the second couple to get married at our wedding venue, The Winslow, so the space felt very special and unique. Our friend from college and Rob's former soccer teammate, Sean Cunningham, officiated the wedding ceremony which was so personal to us and made the moment that much more meaningful. Our DJ, DJ Peter Piper, was someone we met in NYC and he came down to Baltimore to DJ for our big day.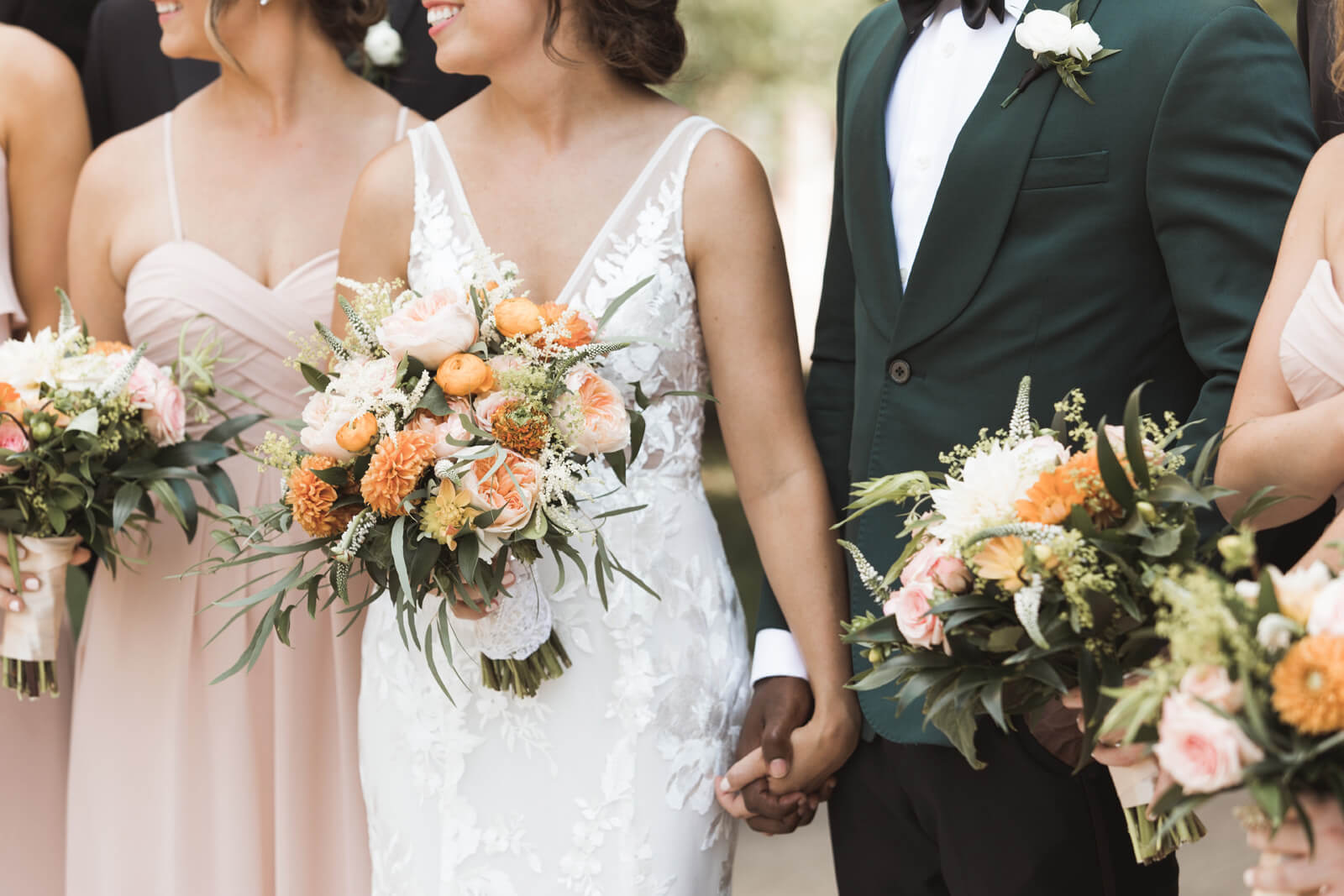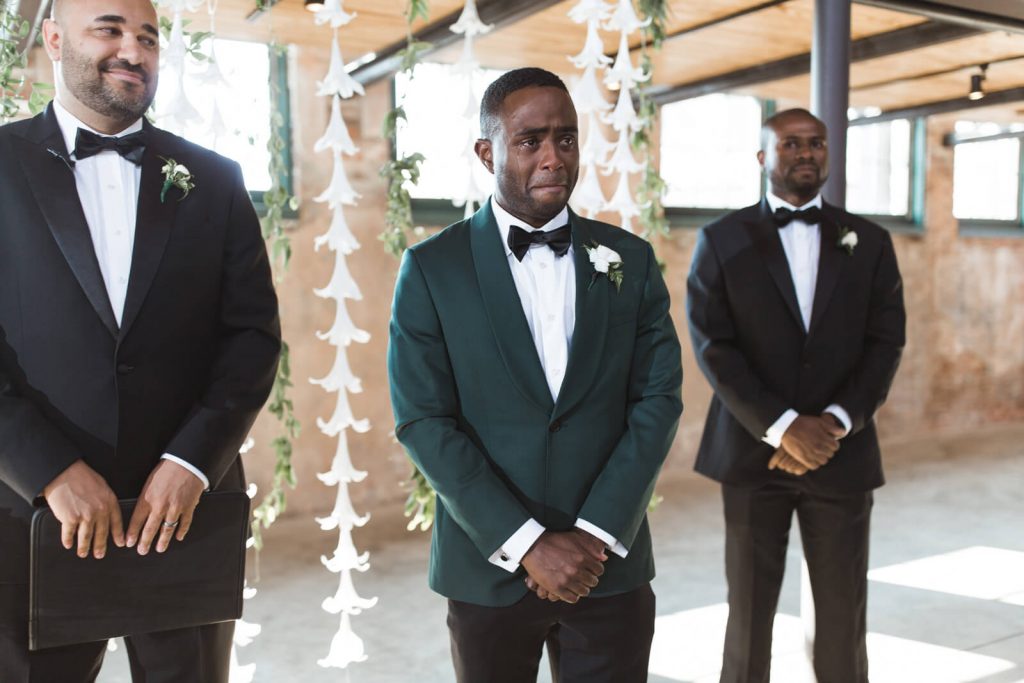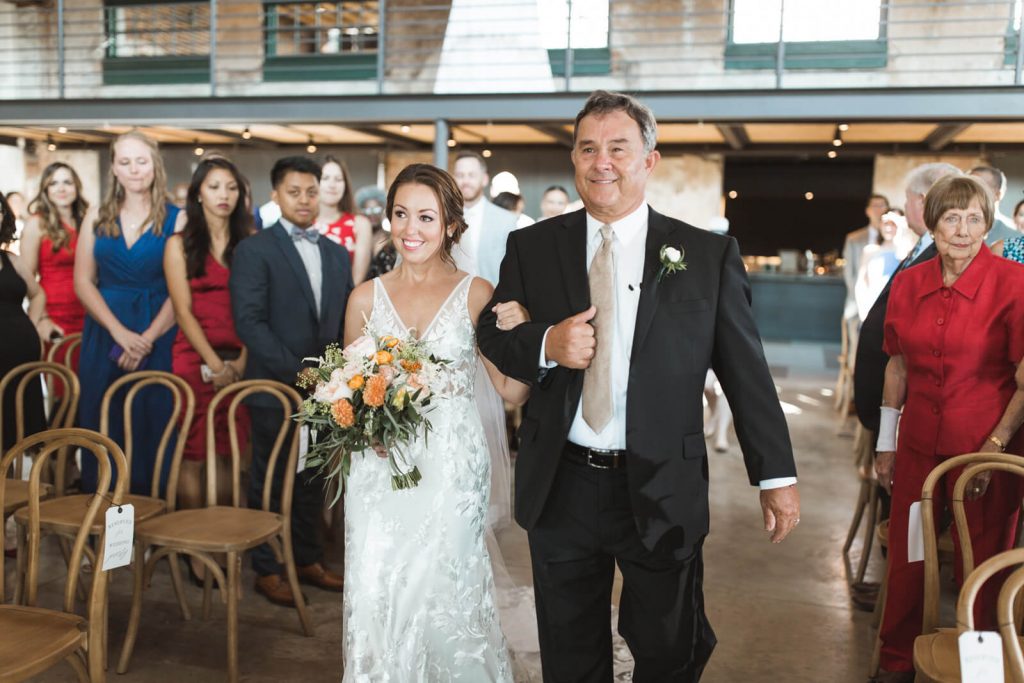 Favorite Details The ceremony was my absolute favorite part. Rob shed more than a few happy tears (so unexpected!) and our wedding party all played a part with a reading or participating in the Unity Candle ceremony. We wrote our ceremony and a friend officiated, so everything was hand selected, personal, and felt like us—we didn't want anything too cheesy and wanted it to appropriately represent our deep love for each other, rooted in friendship, partnership, and a mutual support.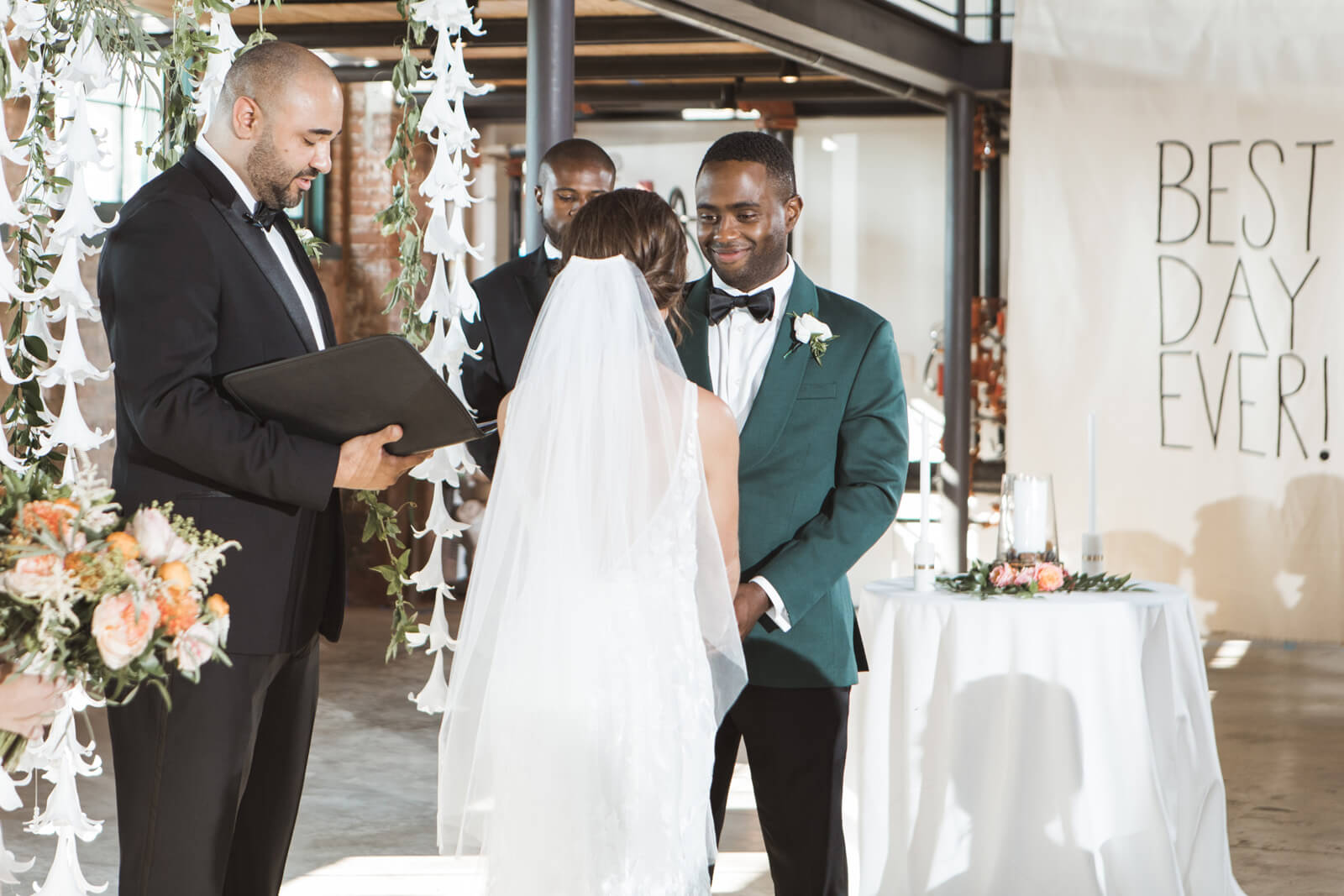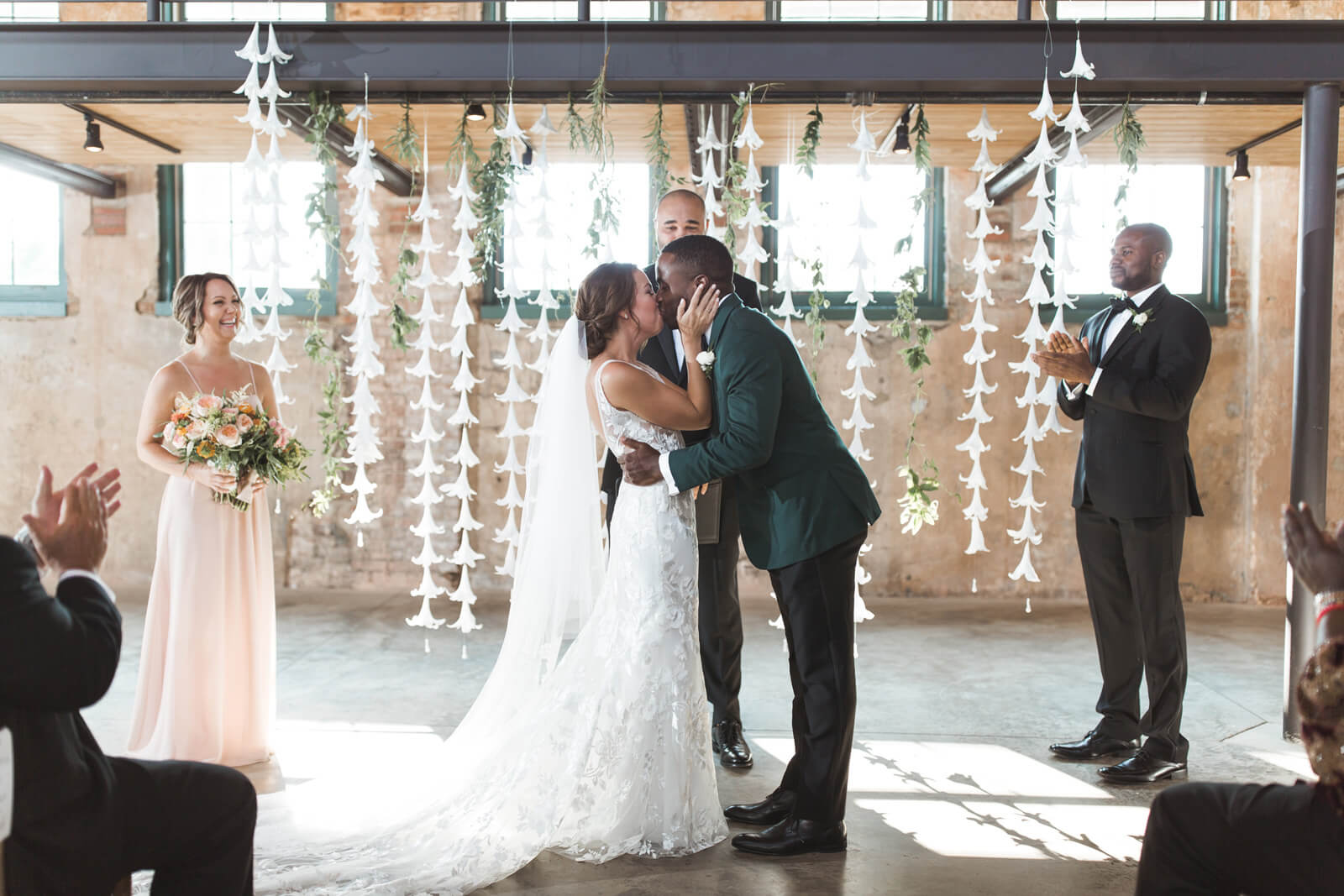 Most Unexpected Event On Your Wedding Day The speeches. Rob's best man, Dr. Seun Ajifowobaje, had been so nervous before hand, literally for months saying he didn't think he would be able to do it. Ultimately, he sucked it up for us and it was honestly the funniest, most heartfelt speech anyone had ever heard. He KILLED it!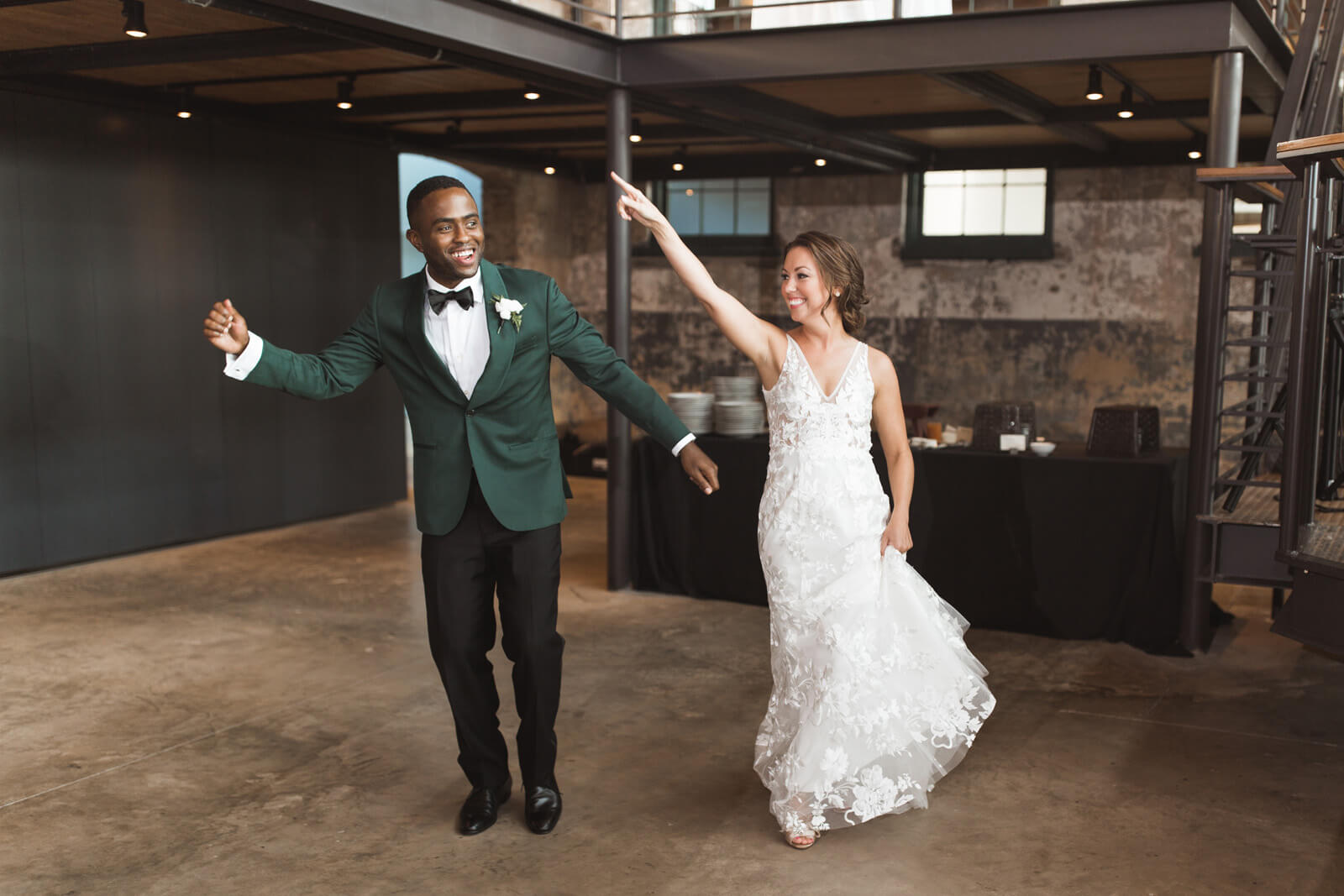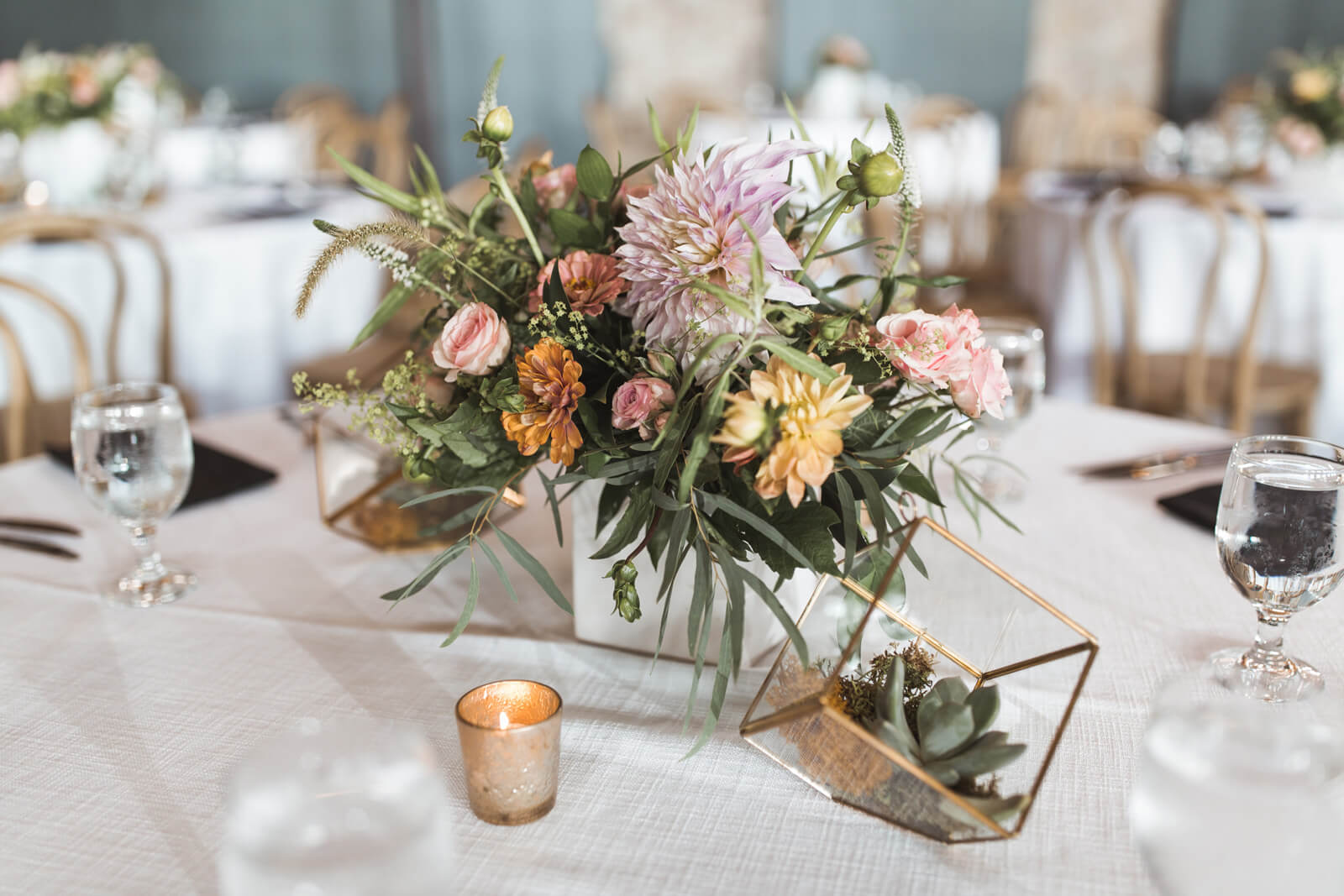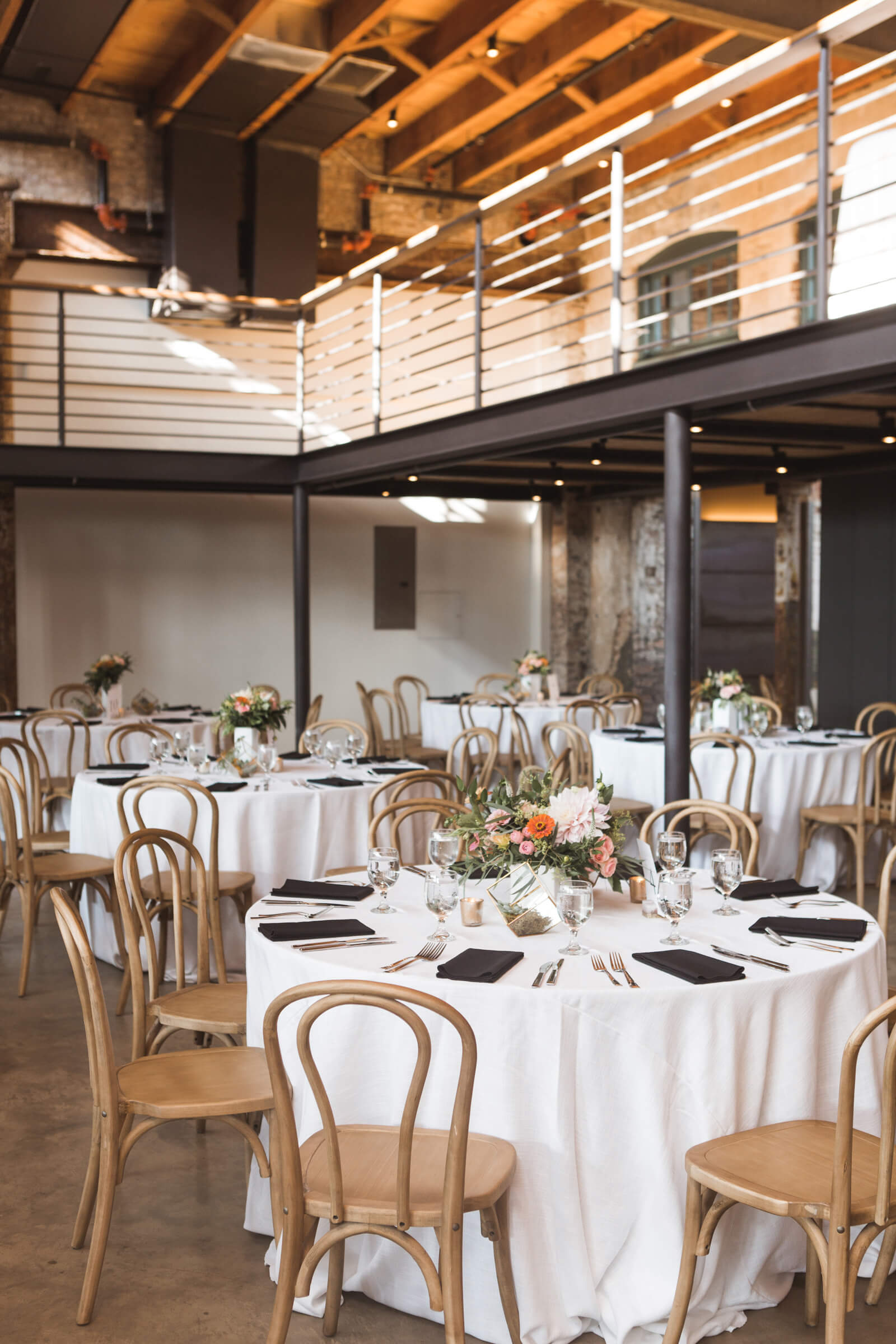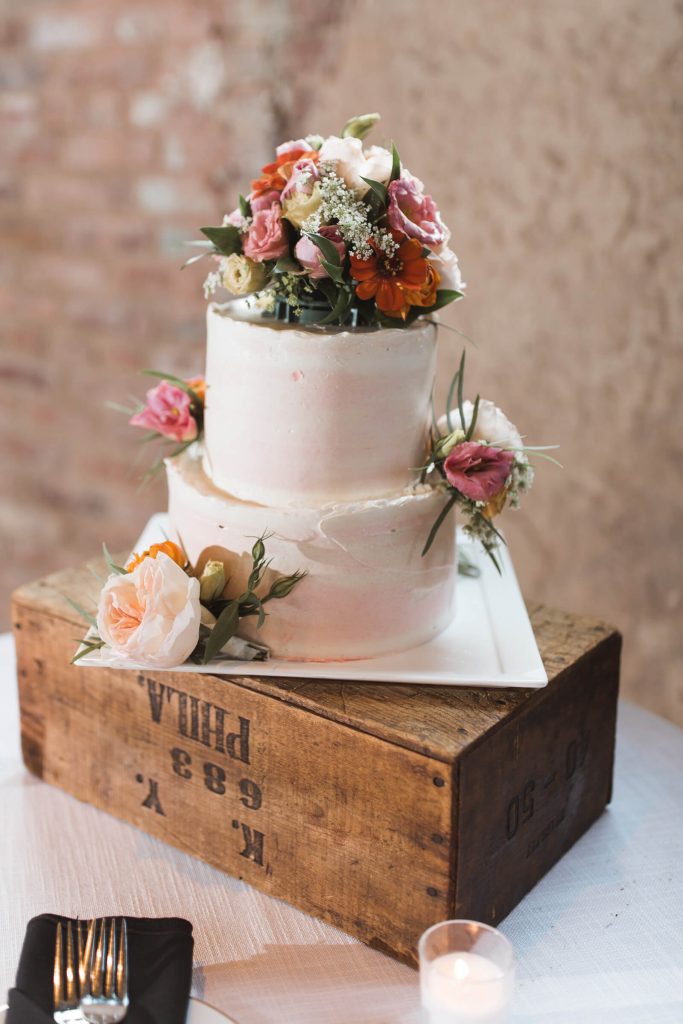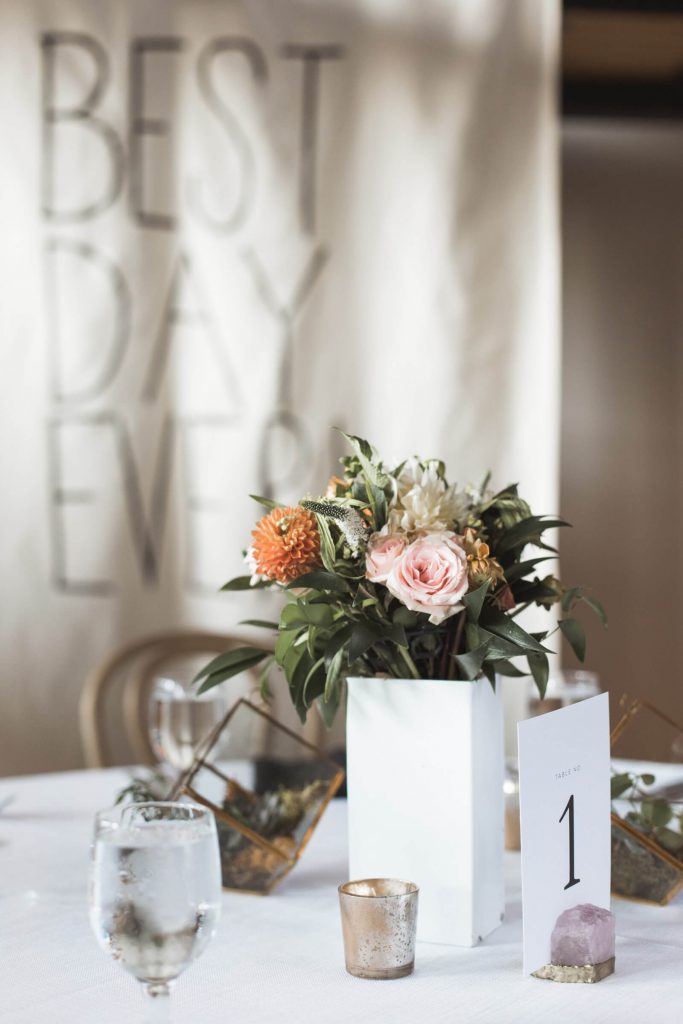 Piece of Advice Thank goodness for our day of coordinator—Erin Powell of 1423 Events. She helped me organize everything in the weeks leading up, confirmed all the vendors, and made sure everything went off without a hitch. I had no idea how anxious/stress/unhinged I would feel on my wedding day. I'm usually very composed and organized, but the nerves of the day were getting to me and I don't think I would have had the wherewithal to handle any of the small details that were required for the day to run smoothly. She was a Godsend. She put out little fires left and right, things I never even knew about! My advice: hire a day of coordinator.