This originally ran in the 2015 issue as The Back Story.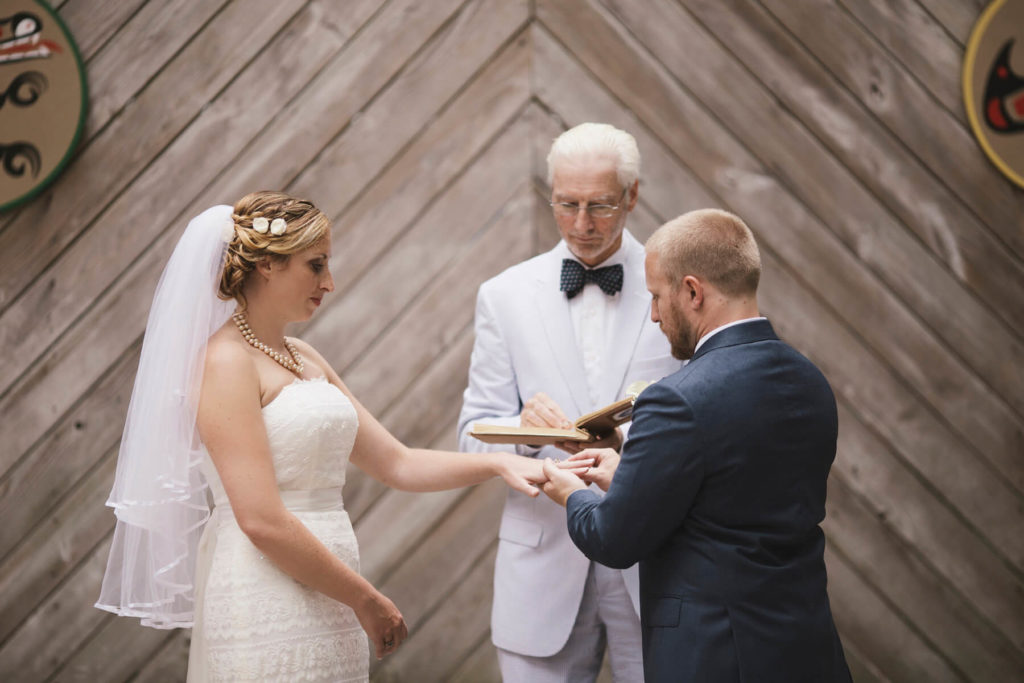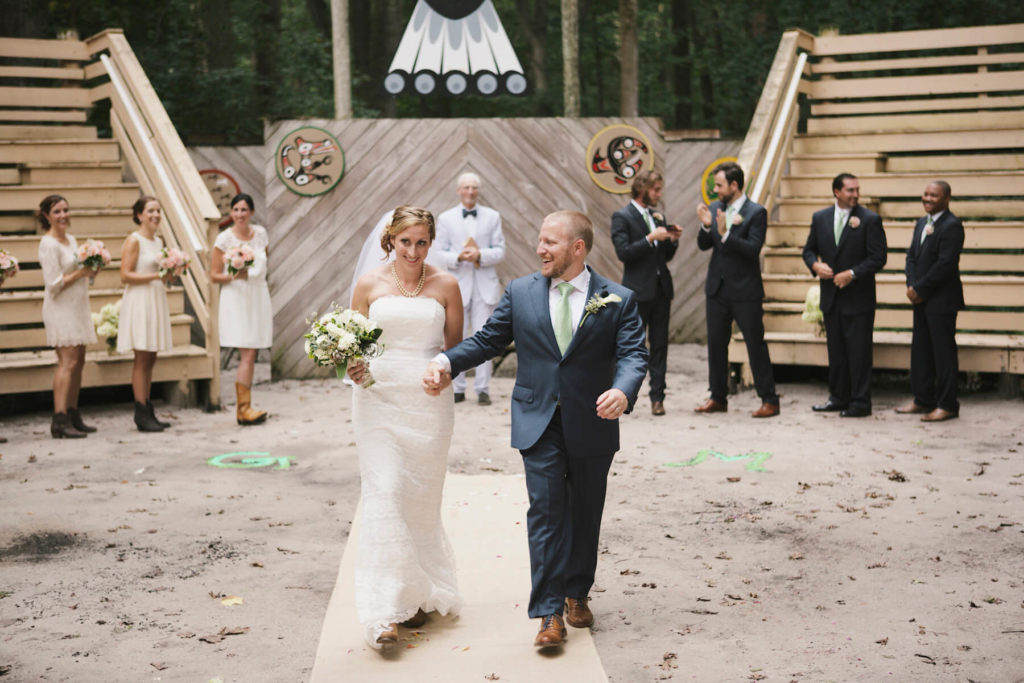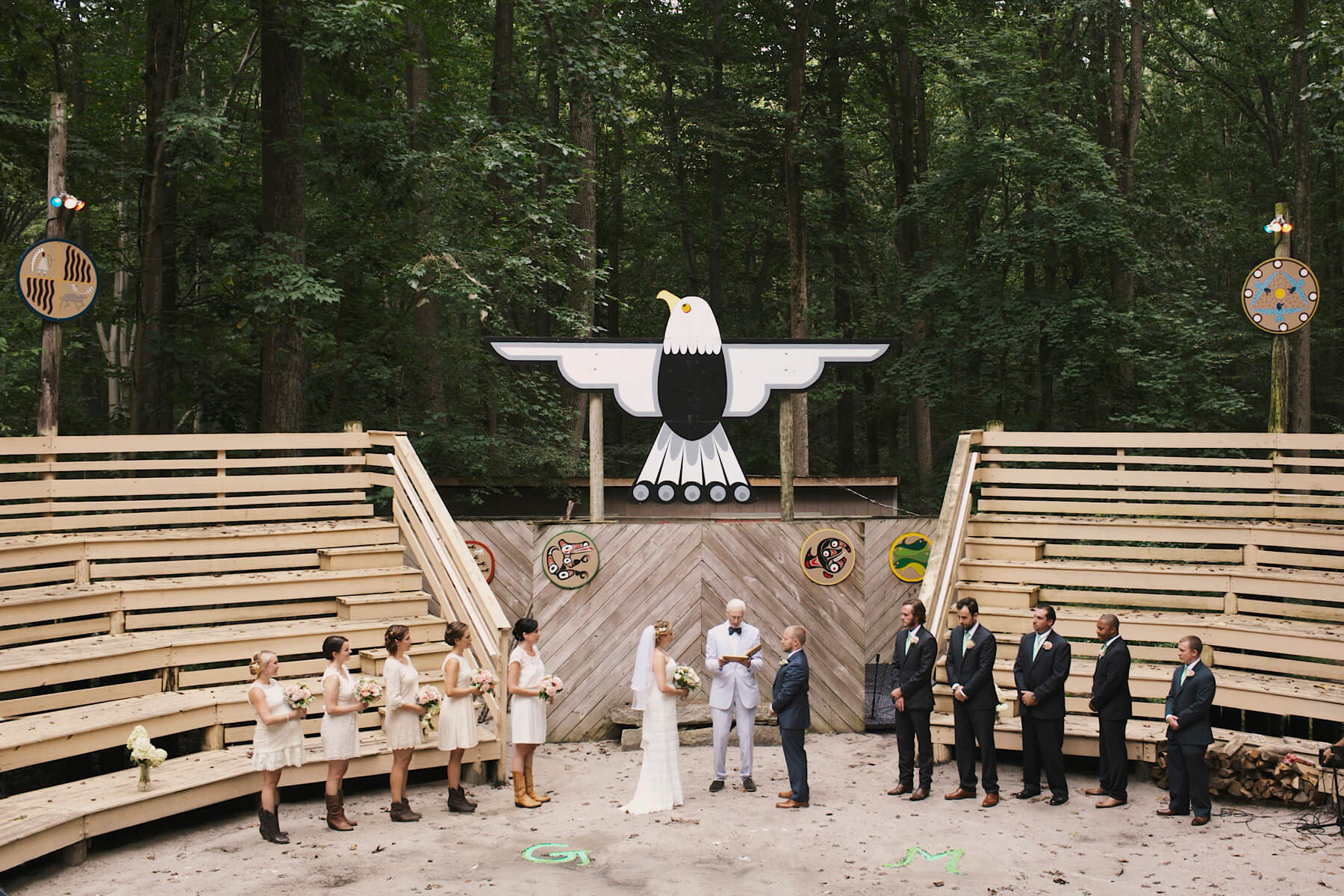 WEDDING DATE September 6, 2014
When Matt and I were on the hunt for a wedding venue, it didn't take long for us to realize that Camp Puh'tok was a no-brainer. As soon as we drove up the narrow and winding path, past a large wooden bear and then an even larger totem pole, we each had a visceral feeling that this place was special. I'm a nurse and Matt is an engineer, so, when schedules allow, we like to hike, kayak, camp, and, of course, hang out with friends and family. So what better way to celebrate our vows than by throwing a big party that lasts all weekend where you can wander through the woods, sit by bonfires, and ride golf carts until dawn. Above all, we wanted our guests to feel comfortable and have fun. We invited our guests to spend the night at the camp Saturday and then wrap up Sunday with a catered breakfast and lounging by the pool.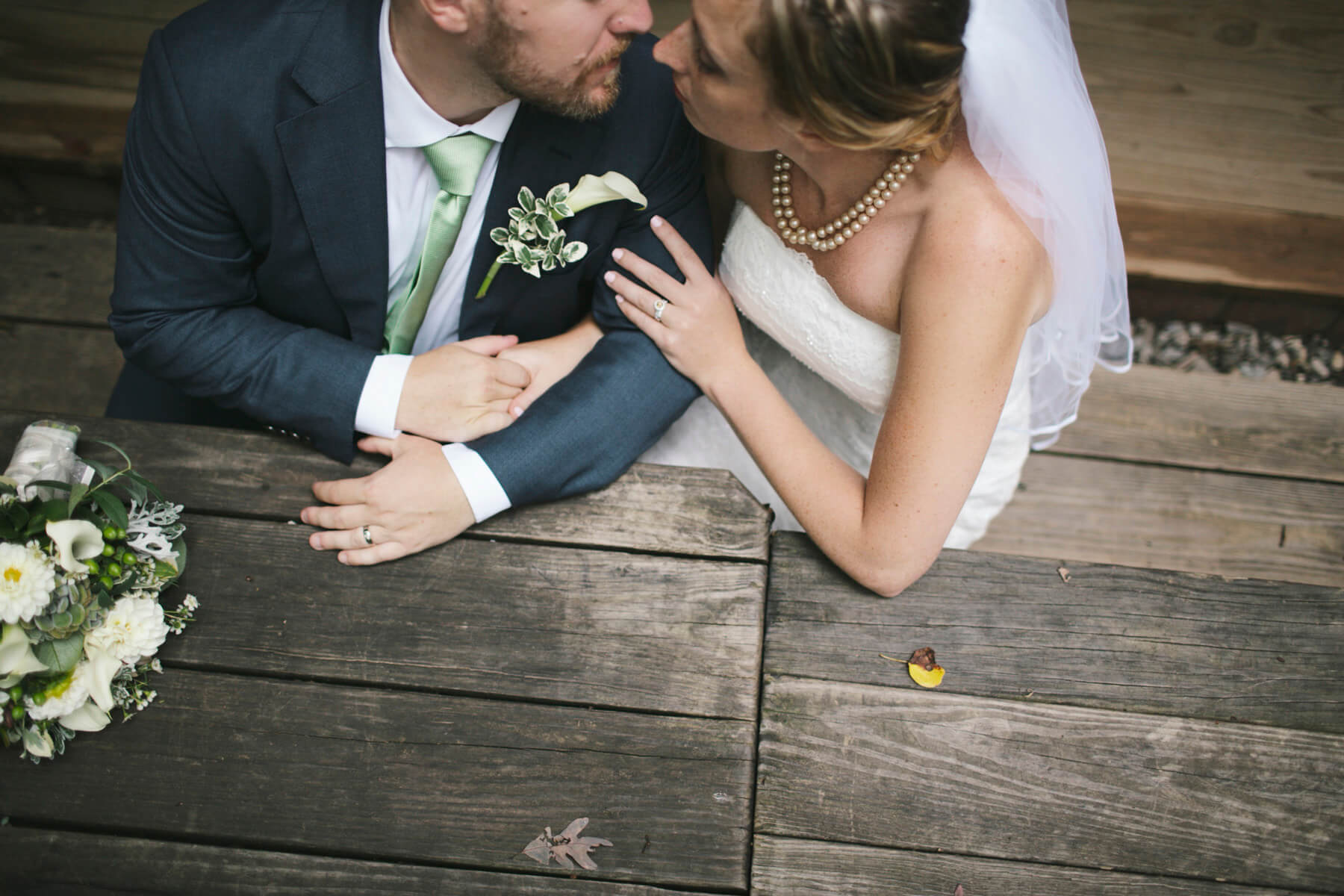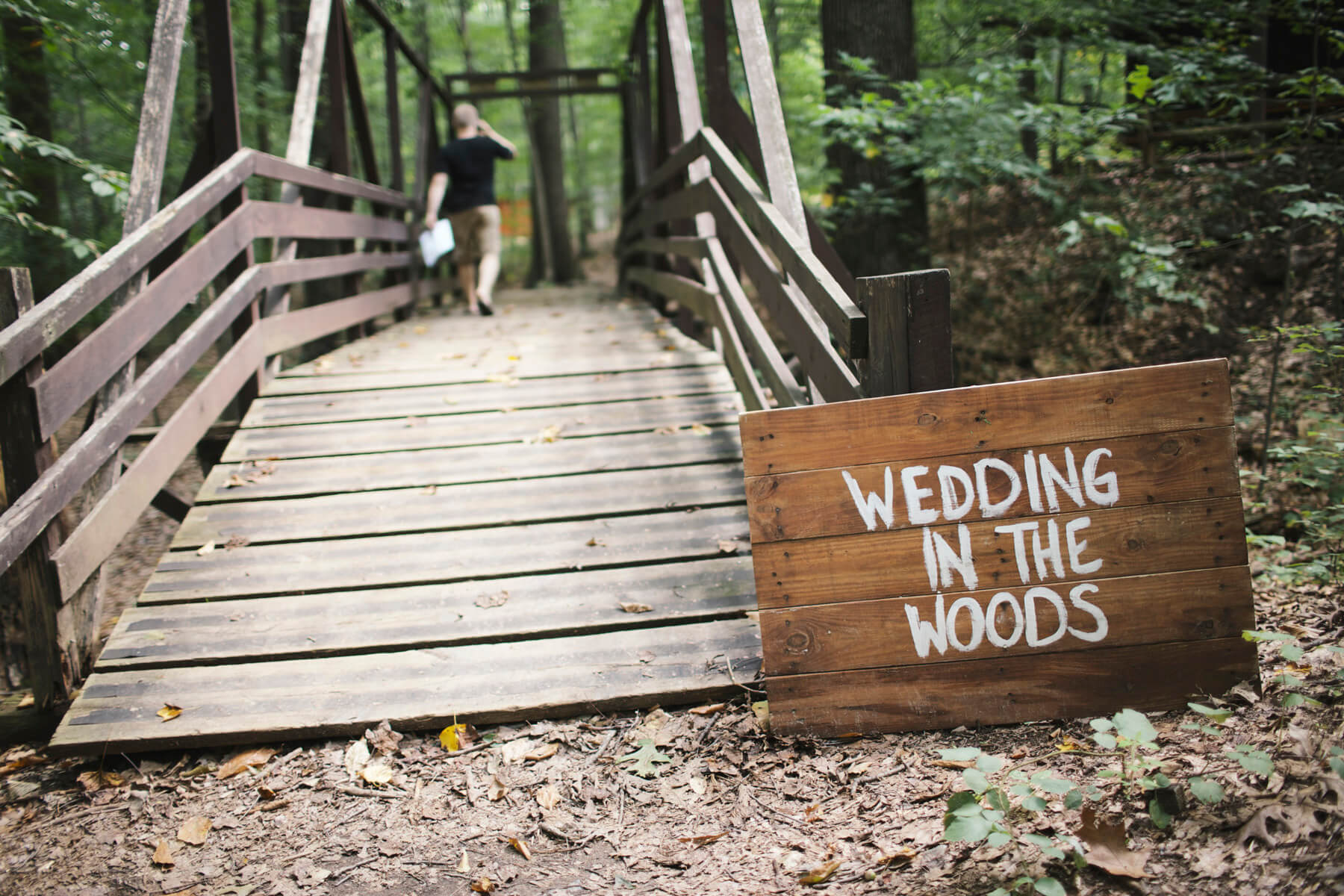 The ceremony was in an outdoor circular space, the Council Ring, with amphitheater-type seating. My dad wore the hats of both father of the bride and wedding officiant. Many of the readings and themes were based on nature and circles, so it was ironic that we almost had to abandon the Council Ring due to an imminent storm and move everything to the lodge, which was neither circular nor congruent with speeches about earth, wind, and trees, including the Apache Blessing, recited by all the guests in unison at the conclusion of the ceremony.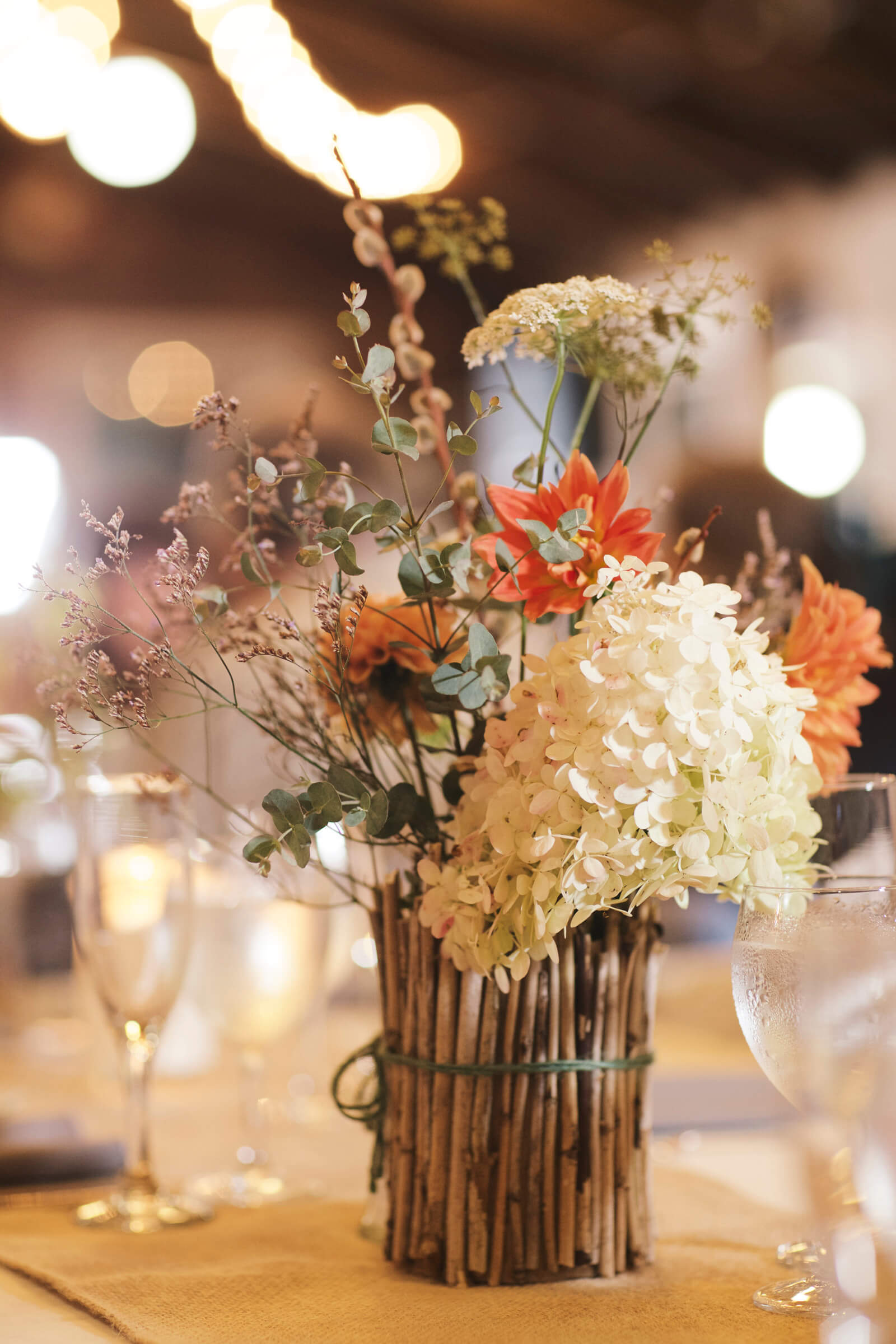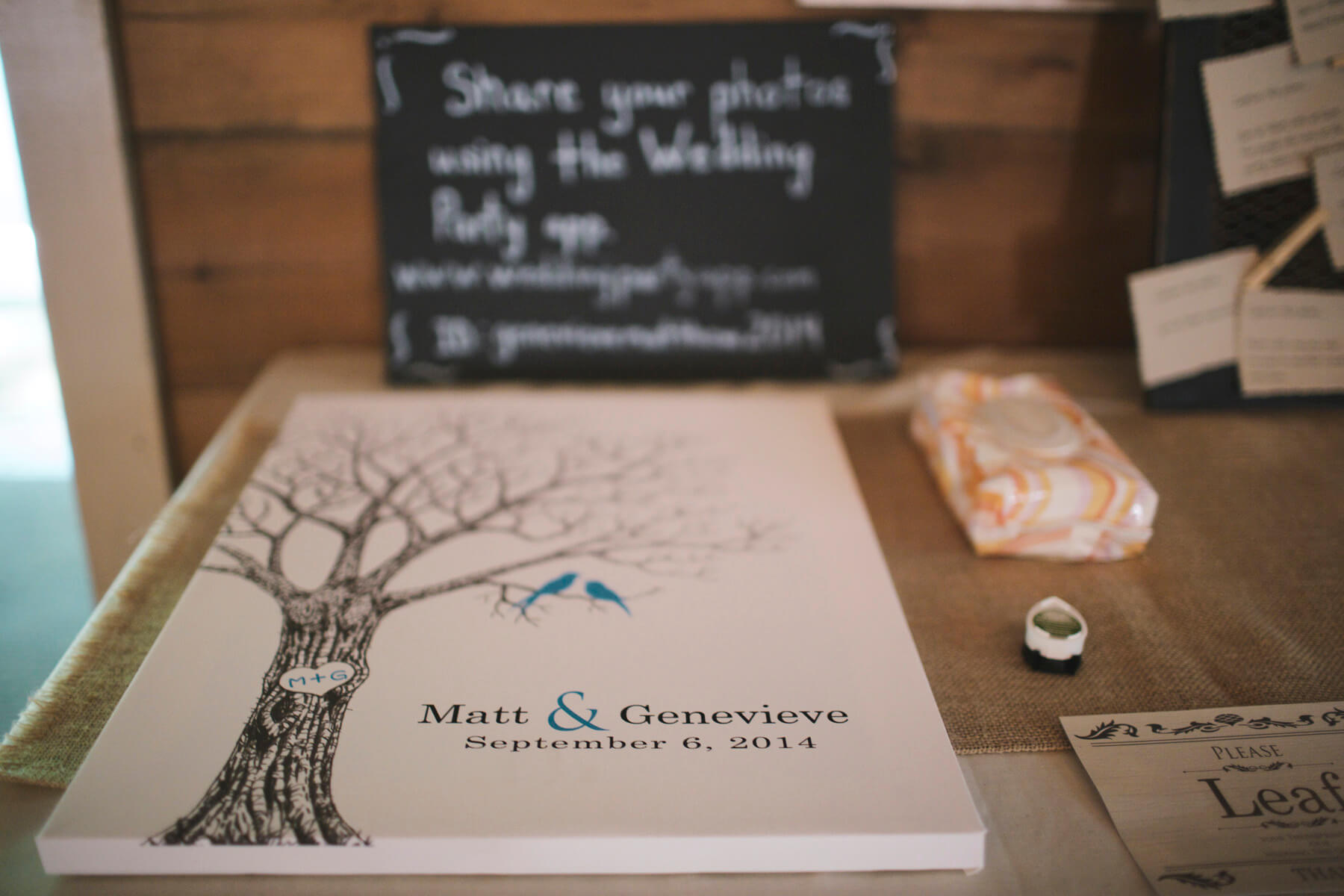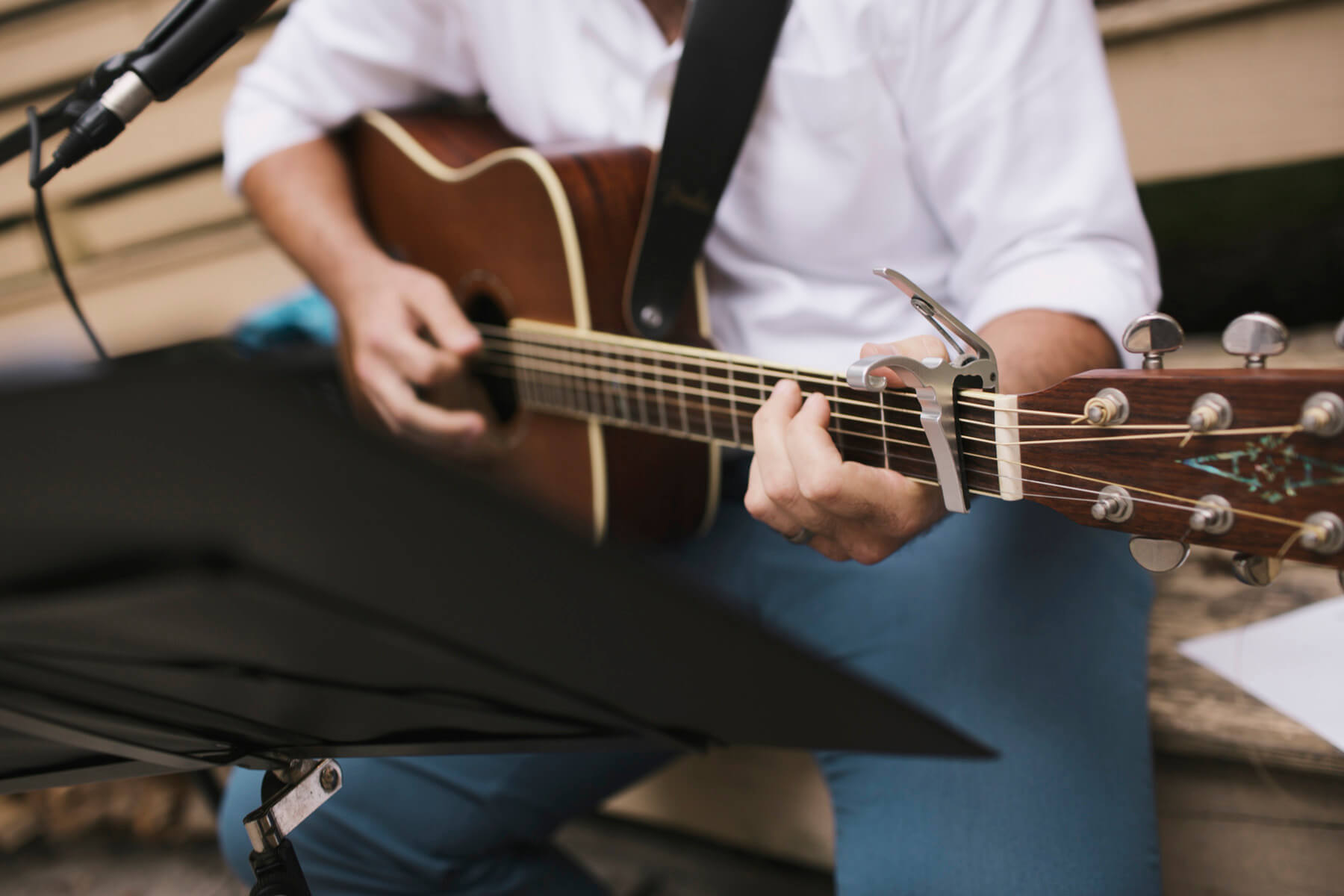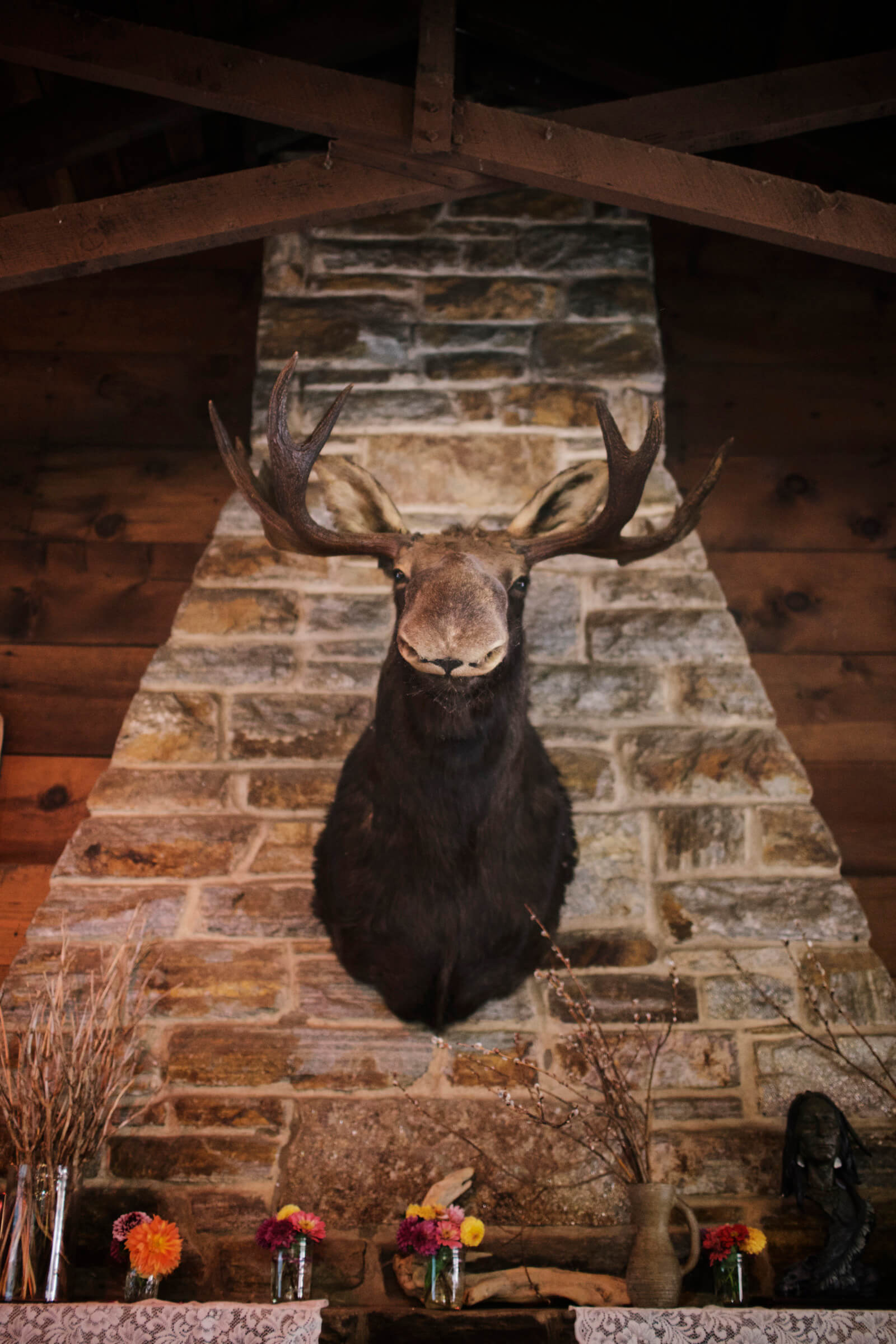 The decorations and activities were a labor of love. My mom sewed together 140 chair covers out of old curtains and pillowcases and started planting dahlia seeds in her backyard (and those of her friends) well in advance to use as part of the centerpieces. They then went into vases, handcrafted by me and my best friend, of twigs glued to old coffee cans. The program cover had a totem pole, designed by my aunt, of some of our favorite animals.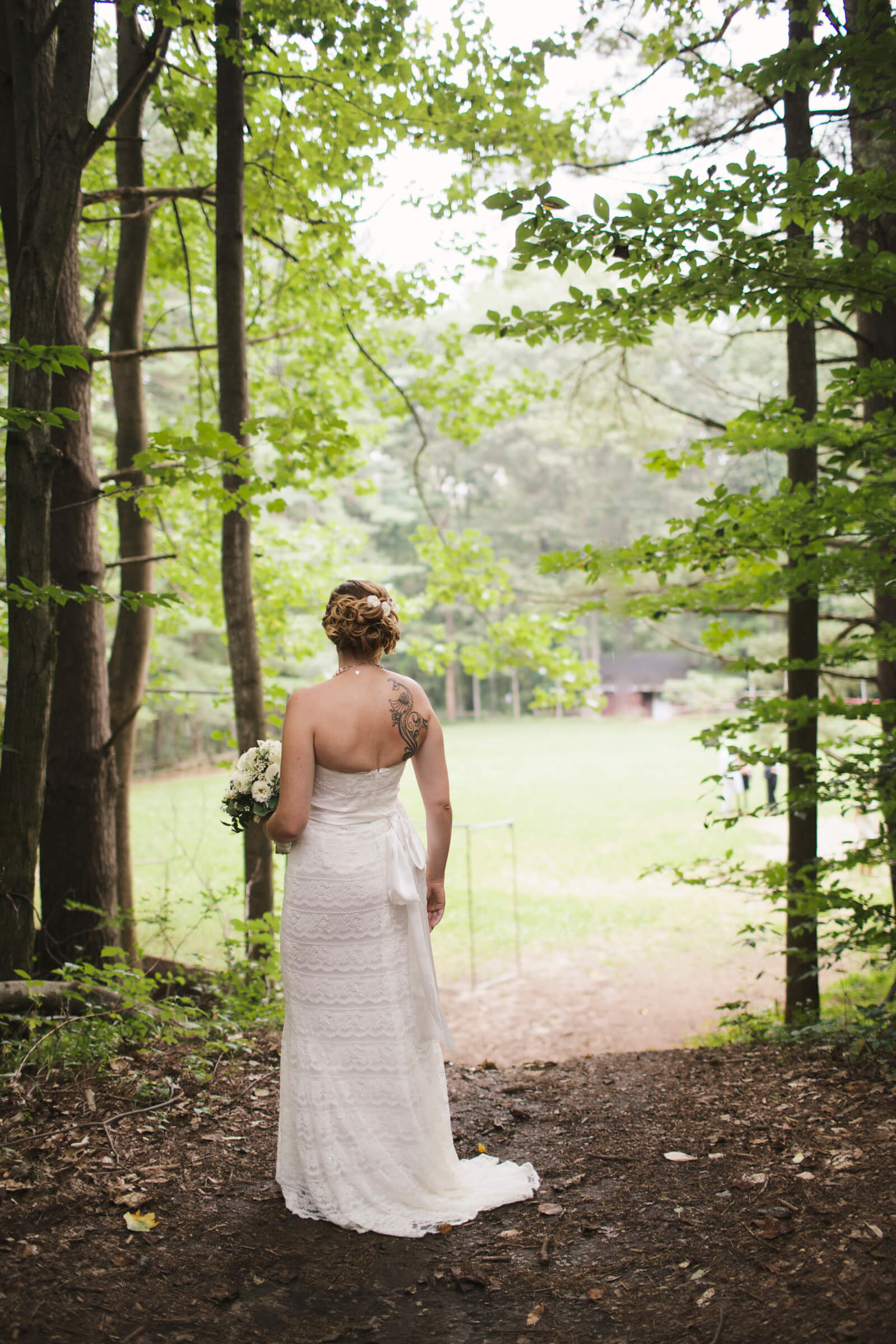 I wore an ivory trumpet-style gown, brown boots, and handcrafted silk flowers for my hair, made by one of my bridesmaids. The flower girls and bridesmaids alike chose their own white or ivory lace dresses and brown boots.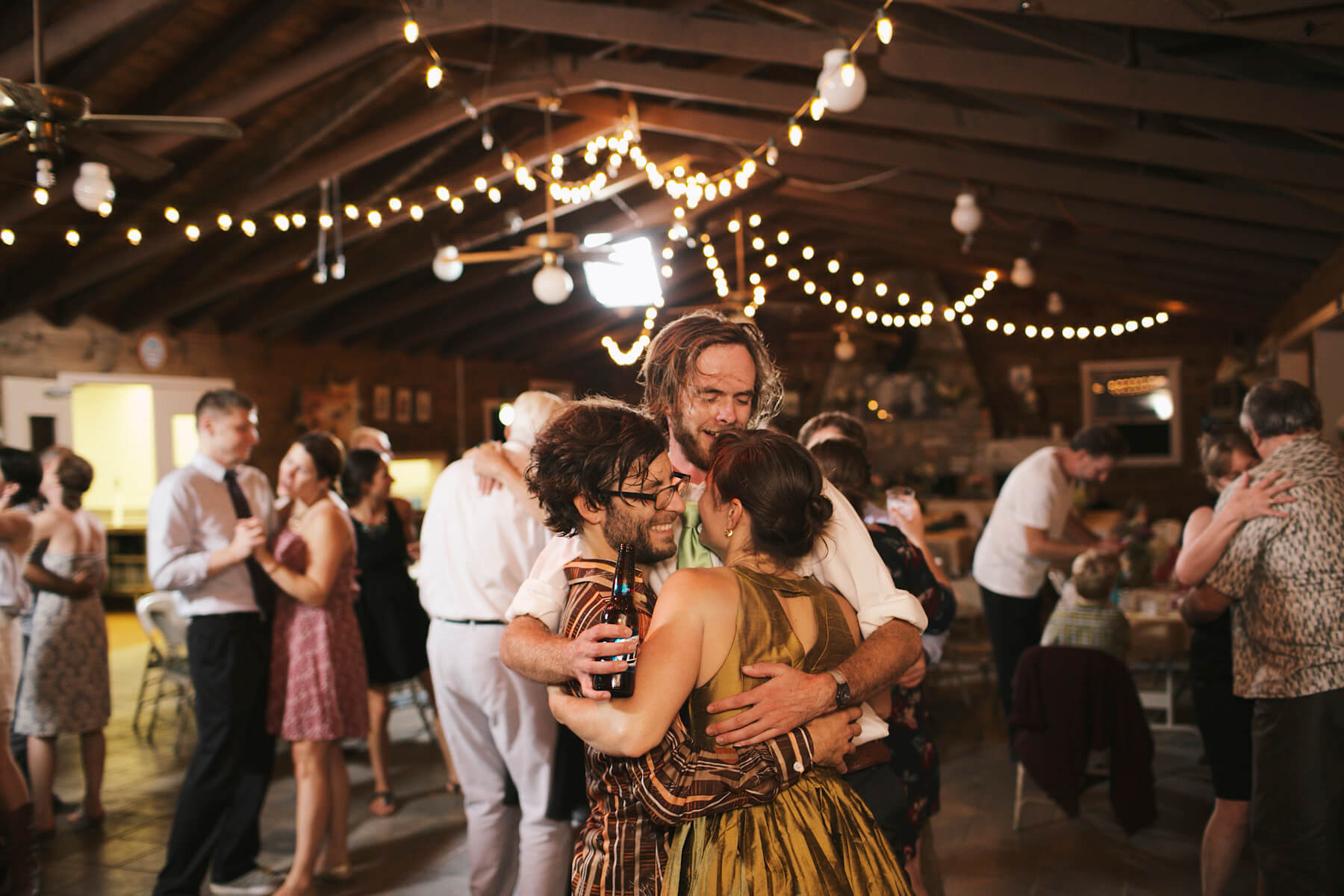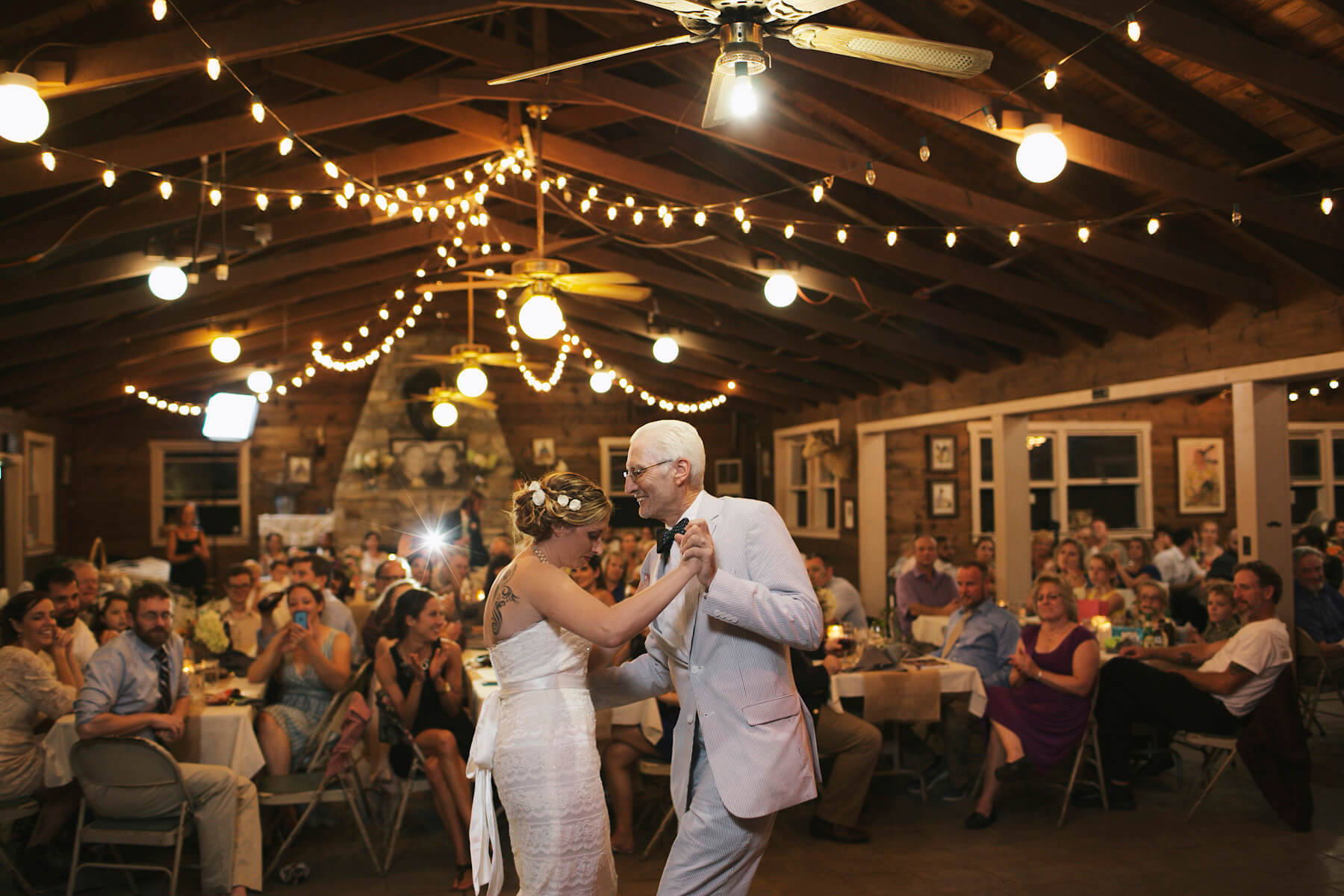 There are so many memorable moments, but perhaps one of our favorites was the two of us standing alone in the lit Council Ring late at night after the wedding, reflecting on the love that was shared by all during this incredible weekend.