This originally ran as a Local Love in the 2018 issue.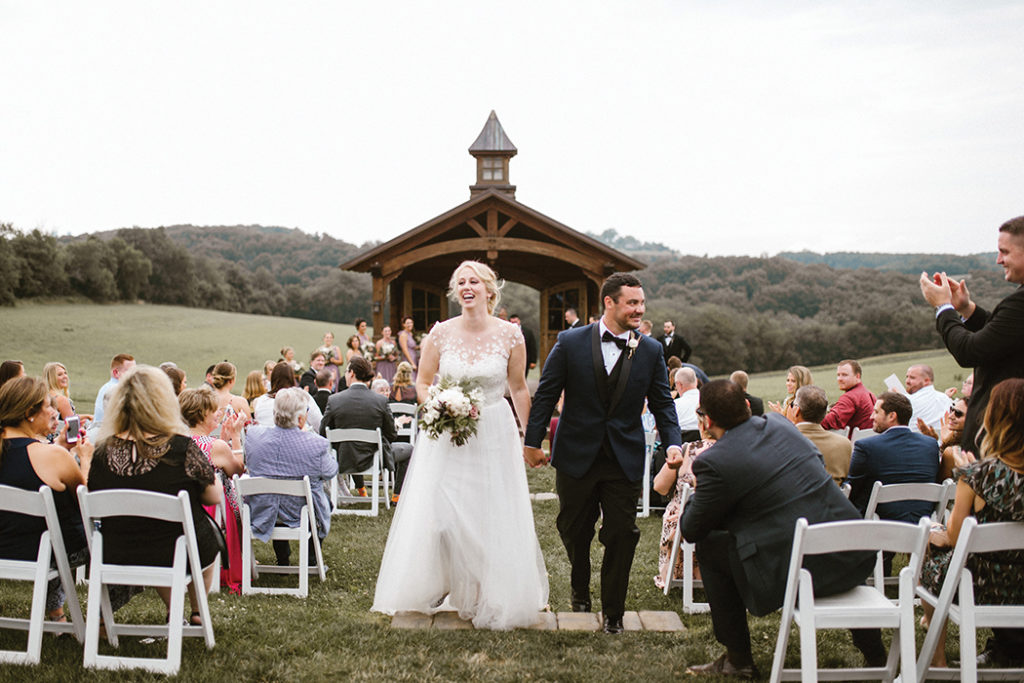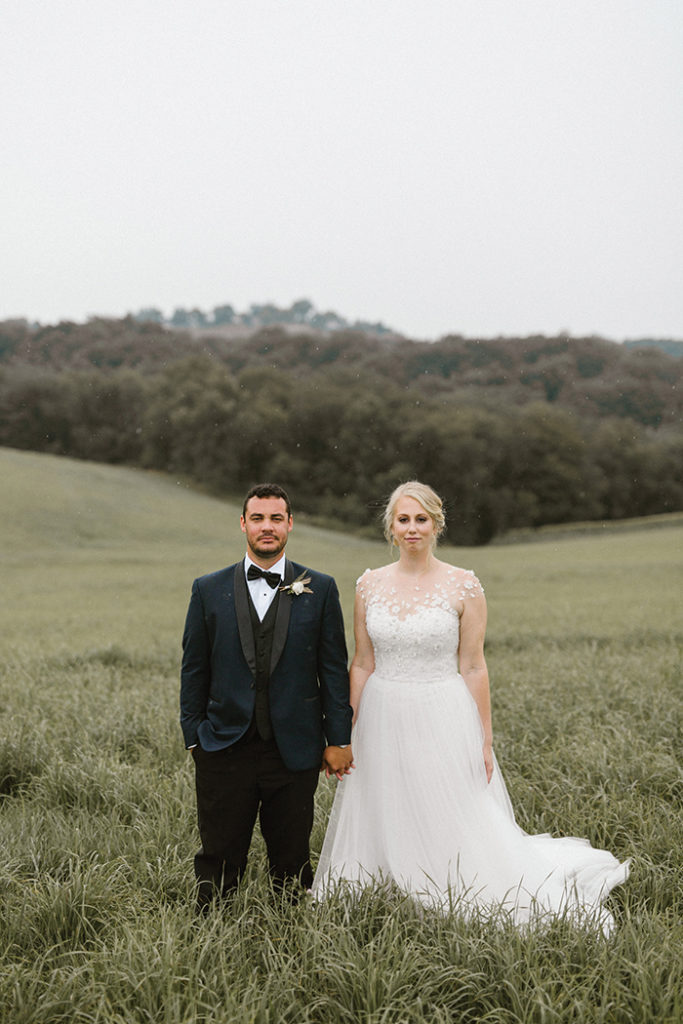 WEDDING DATE July 22, 2017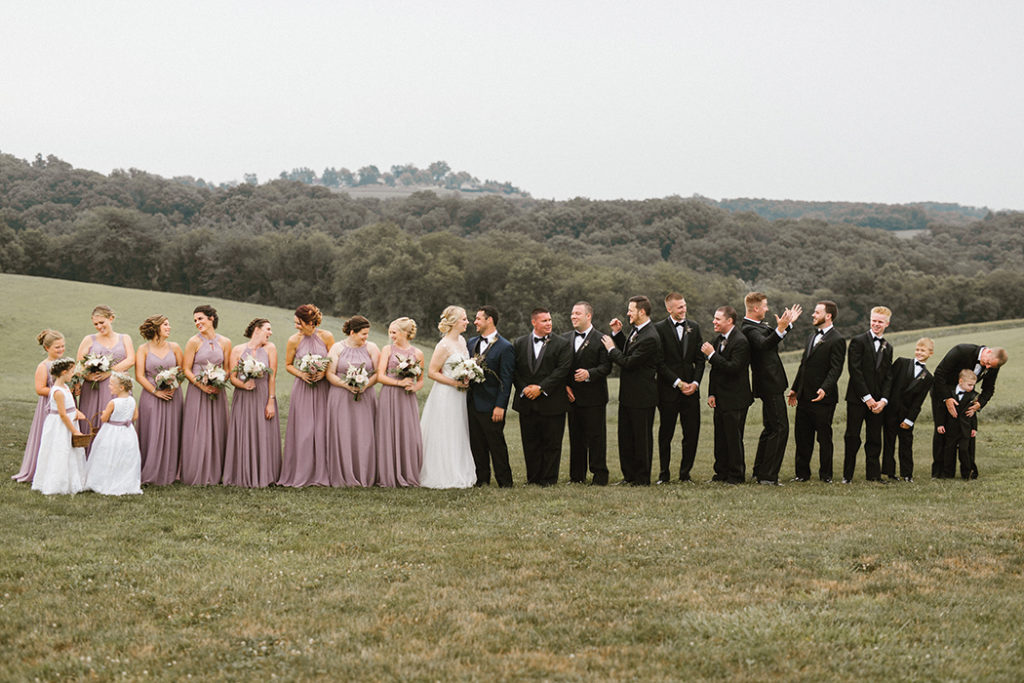 "We met as a gym teacher and an English teacher—a tale as old as time," jokes Kat Locke, the English teacher in question. Kat and Nick Jones first crossed paths while working at Baltimore IT Academy. First, they spent time together planning a field day. Then they took the middle-school kids to laser tag. There were adult-only happy hours, but with other co-workers. "The kids knew we were in love with each other before we knew," cracks Kat. To Nick and Kat, they were just colleagues spending time together at group outings. "But we would always be the last two there," confesses Nick. Their first official date was appropriately a baseball game: Yankees (her team) vs. Orioles (his) at Camden Yards. Much to her chagrin, the Orioles won. "But I was the real winner," she smiles.
After a springtime proposal in Fells Point, the two started wedding prep. Despite growing up with a father in the business—he owned a very busy tuxedo shop—Kat was feeling a bit overwhelmed. Expanding their venue search criteria, the two found Wyndridge Farm in York County, about an hour from Baltimore. It promised farm-crafted beers and cider and a spot big enough for their large families, friends, and fellow teachers. Because the nuptials were in Pennsylvania, Nick's mom called it their destination wedding. "It was a nice break from the city," says Kat.
Kat and Nick had their first look in a meadow wet with rain. Says Kat, "I was kind of running in the field. My dress got muddy, and it wasn't perfect, but it was perfect for me. I'm not put together. I'm wearing this beautiful gown, but I'm still me."