Amy McManus has had to reinvent herself many times. But there's always been one constant in her life—flowers. "I always wanted to work in a flower shop," says the cheerful McManus, with her trademark dimpled grin, and voice at once delicate and booming. "Over the next 10 years, every time I was out of a job, I would apply to a flower shop." She would flip through the Yellow Pages, calling every florist she could find. "Either they weren't hiring, or I didn't have [the right] experience," she says. In between, McManus studied at Salisbury University, transferred to the Fashion Institute of Technology, and graduated from Montclair State University. After graduation she worked as an art teacher in Newark, but it just didn't feel like the right fit.
So, in June 2000, she followed her sister, moved to Baltimore, and landed a job at Janda Florist. Next up was Flowers by Chris. McManus would arrange flowers, but no one seemed impressed. Once she landed at Foxglove, a floral shop at the Can Company, her self-doubt vanished. McManus became shop manager while perfecting her bouquet-making. When they closed, she knew it was a defining moment. "I decided I needed to be impulsive and do something crazy," she says. In April 2003, she opened Crimson & Clover Floral Design in Canton. After seven years, McManus officially outgrew her starter location, took a risk, and moved her business to a completely new neighborhood. The 1,500-square-foot shop—which includes retail—now sits across from the post office in Roland Park. "When I moved to this space, it was such a graduation for me," she says. Business flourished. Some weekends she'd have five weddings. And then the pandemic hit in 2020.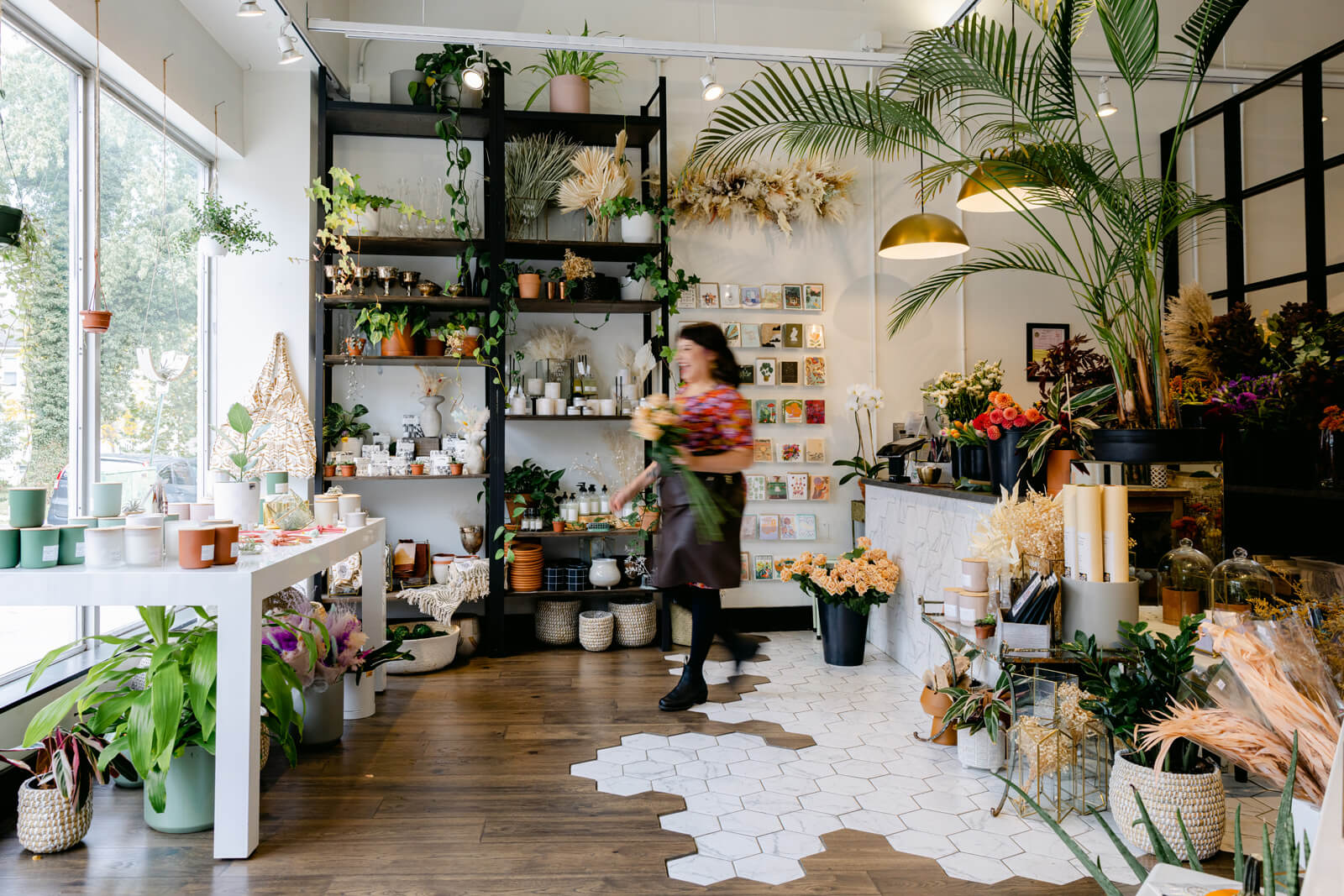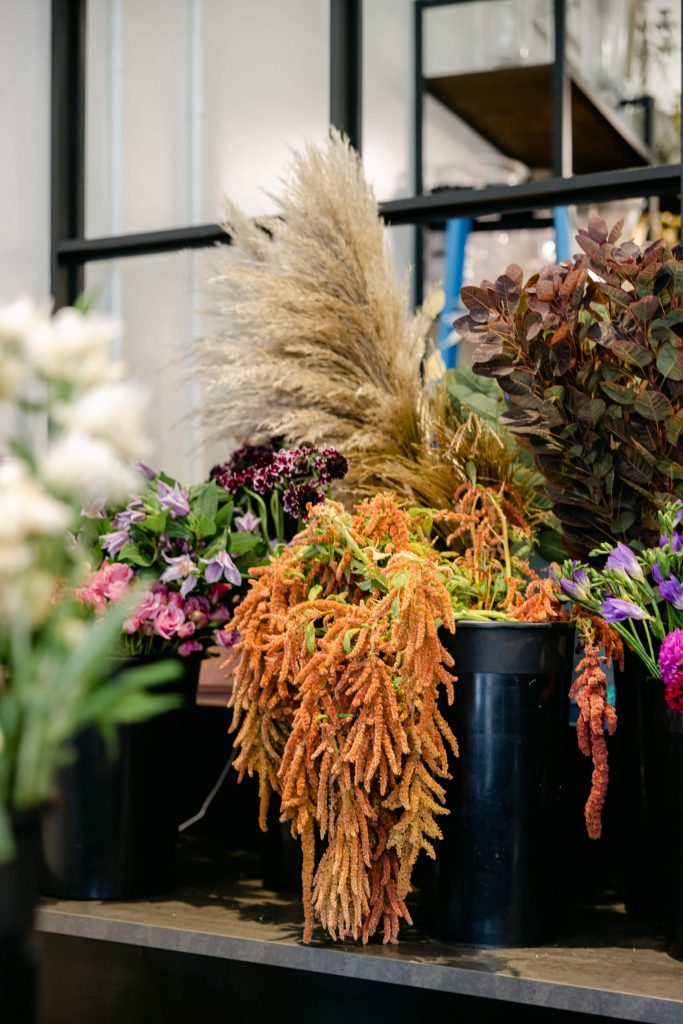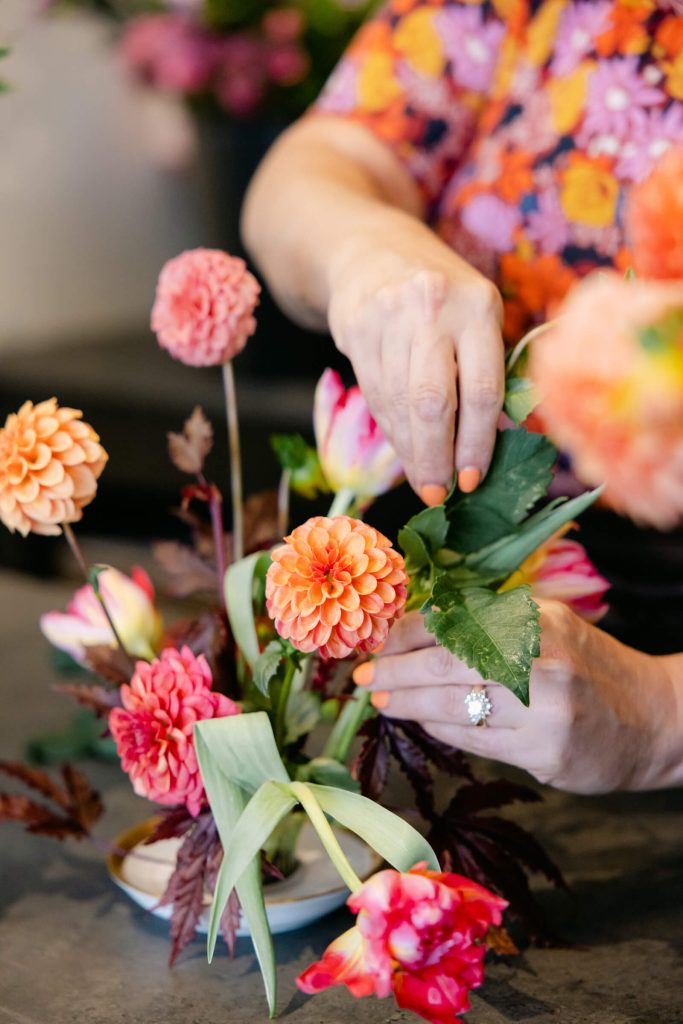 A huge chunk of her business just vanished. But it was also the reset McManus says she needed. "It felt like such a blessing. That push to do nothing." With no events on the horizon, it was McManus alone at her shop, doing home deliveries, and seeing the joy on people's faces. "It brought it back down to where I was when I started."
Now McManus takes on only one wedding a weekend, with her team that includes longtime employee Alyse Crumley. "Before there was no time to even appreciate the beautiful work that we were making," she notes. And now there are still so many flowers—but a balanced life, too. There's time to teach classes, attend garden clubs, and ponder what's next as Crimson & Clover celebrates its 20th anniversary this year.
She knows that she's the public face of Crimson & Clover—and she's okay with that. "But it's everybody," she emphasizes. "[My success] has come from all these different minds along the way."