Occupations Two librarians. Tiffany oversees the reference department at Calvert Library in Prince Frederick. Megan manages the Largo-Kettering branch of Prince George's County Memorial Library System.
Wedding date June 30, 2018
Number of Attendees 90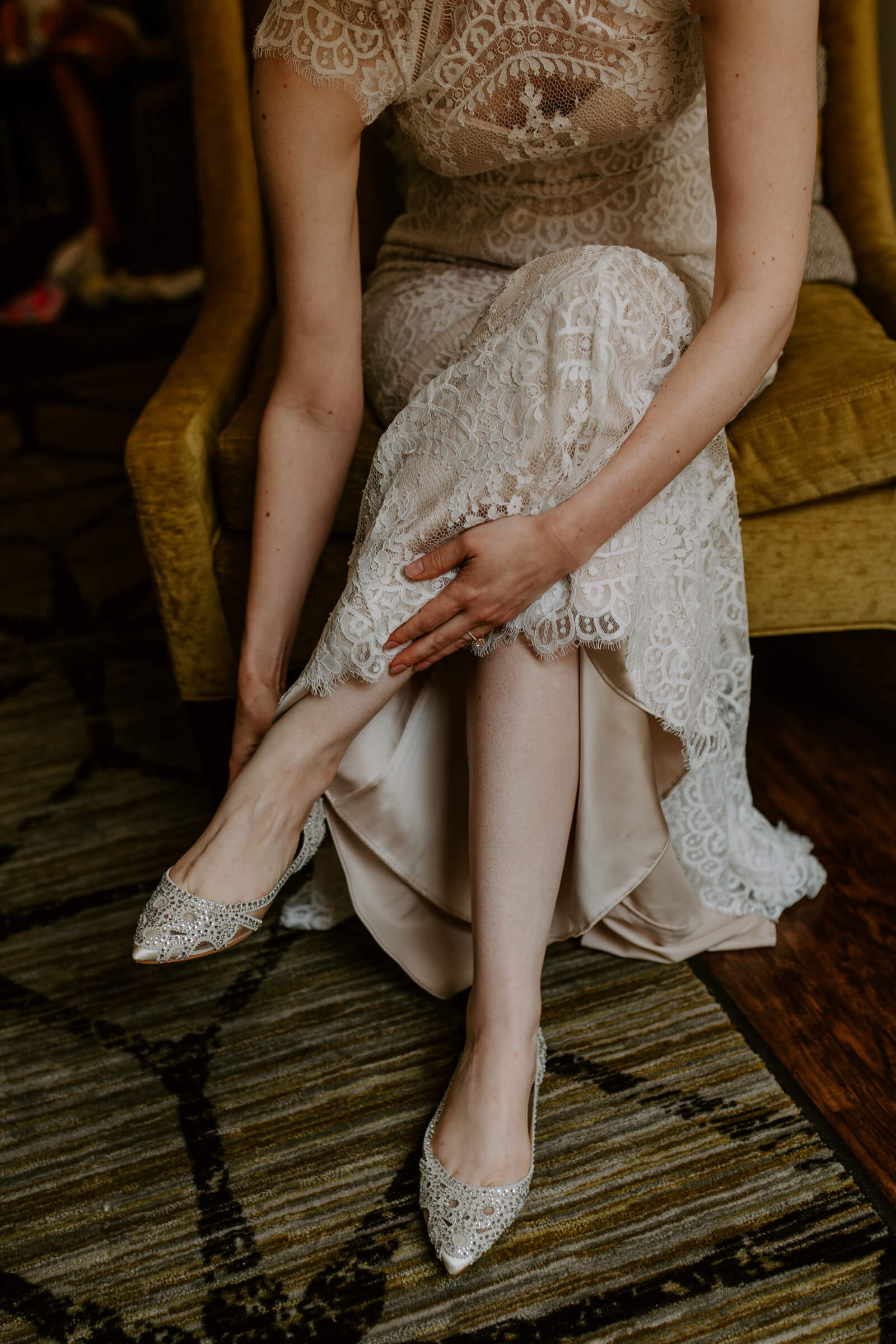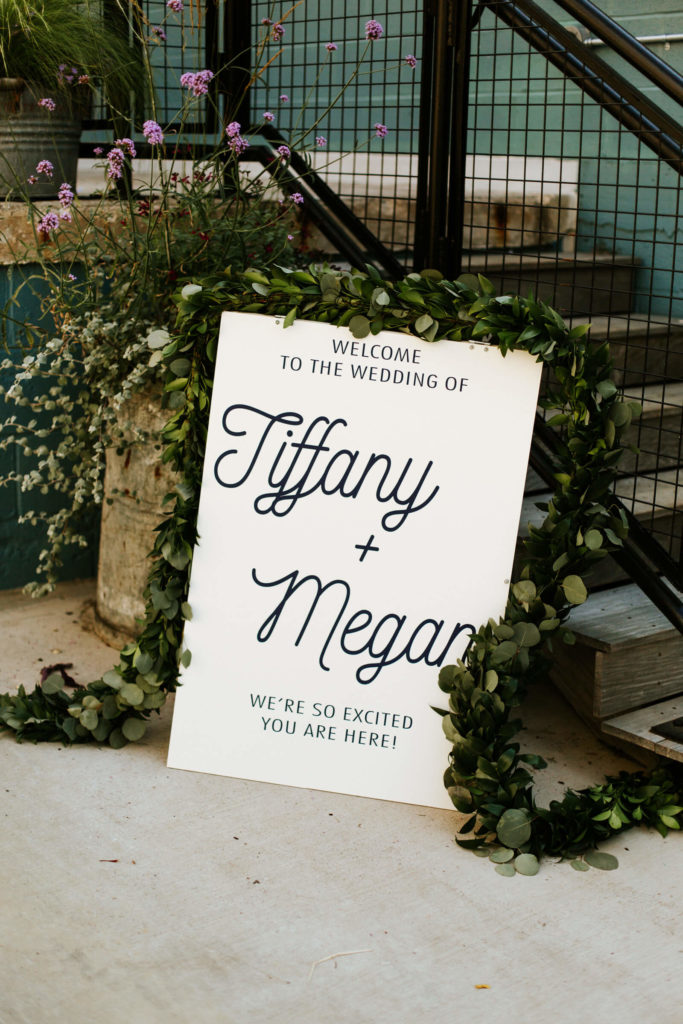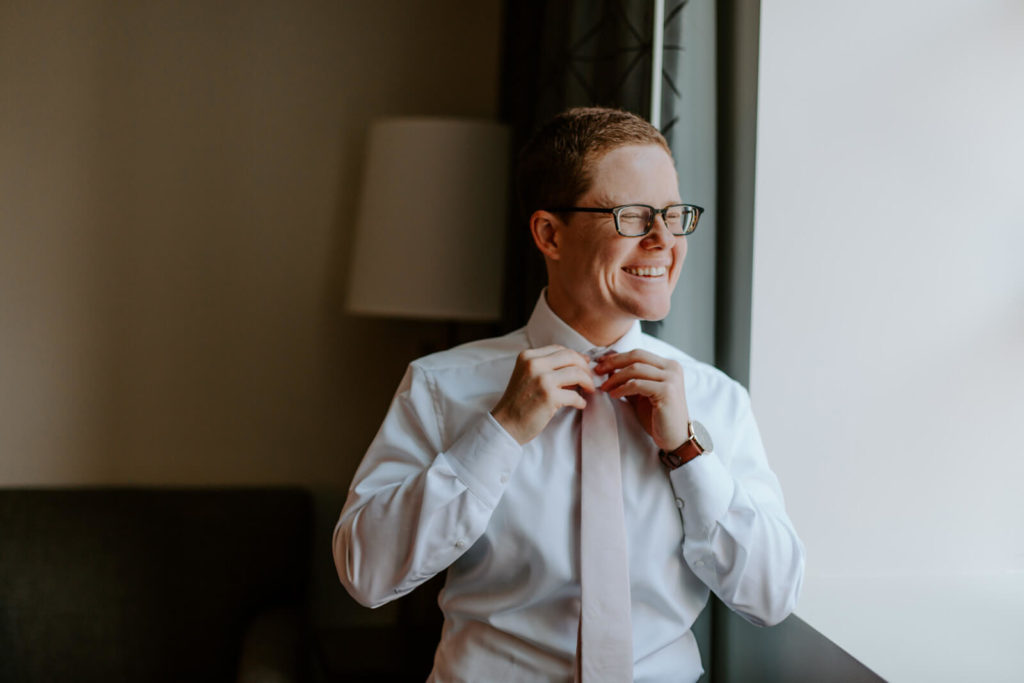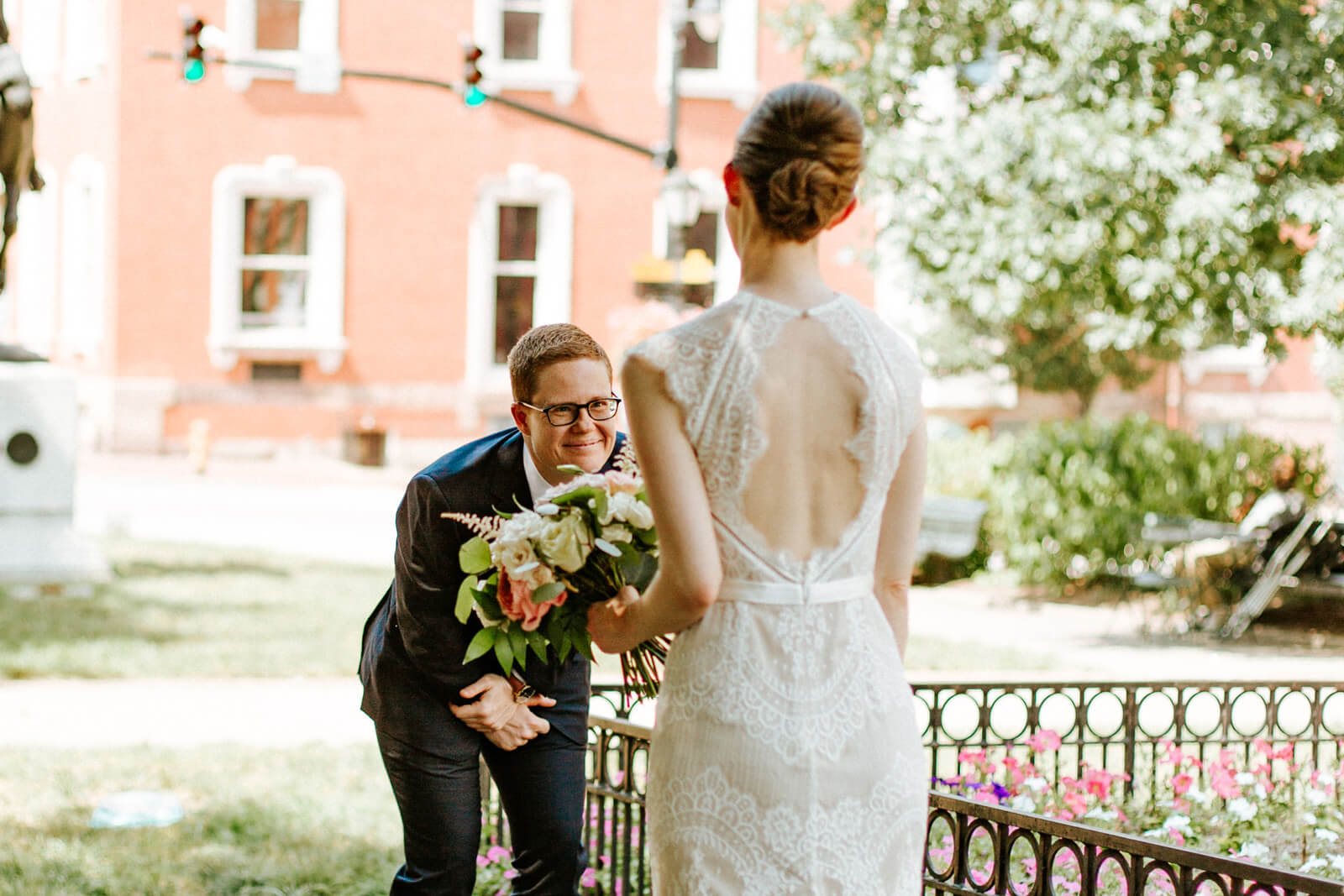 How You Met We met when we applied for the same job. Fate intervened and within a few weeks we both had jobs as public services librarians at Calvert Library. We spent a lot of time together at work and soon became best friends. We bonded over a mutual love of books, movies, hiking, and road trips. After two years of friendship it became clear that we were meant to be more than friends. As a couple, we continued going on adventures, visiting breweries, volunteering on political campaigns, and cheering on the Baltimore Ravens and Orioles. It has almost become cliché to say that you are marrying your best friend. For us, this is not a trite saying but the truth. We knew that if we became a couple, we were in it for the long haul. It wasn't worth risking our friendship for a fleeting romance. If anything, our friendship has deepened over the six years we have been a couple.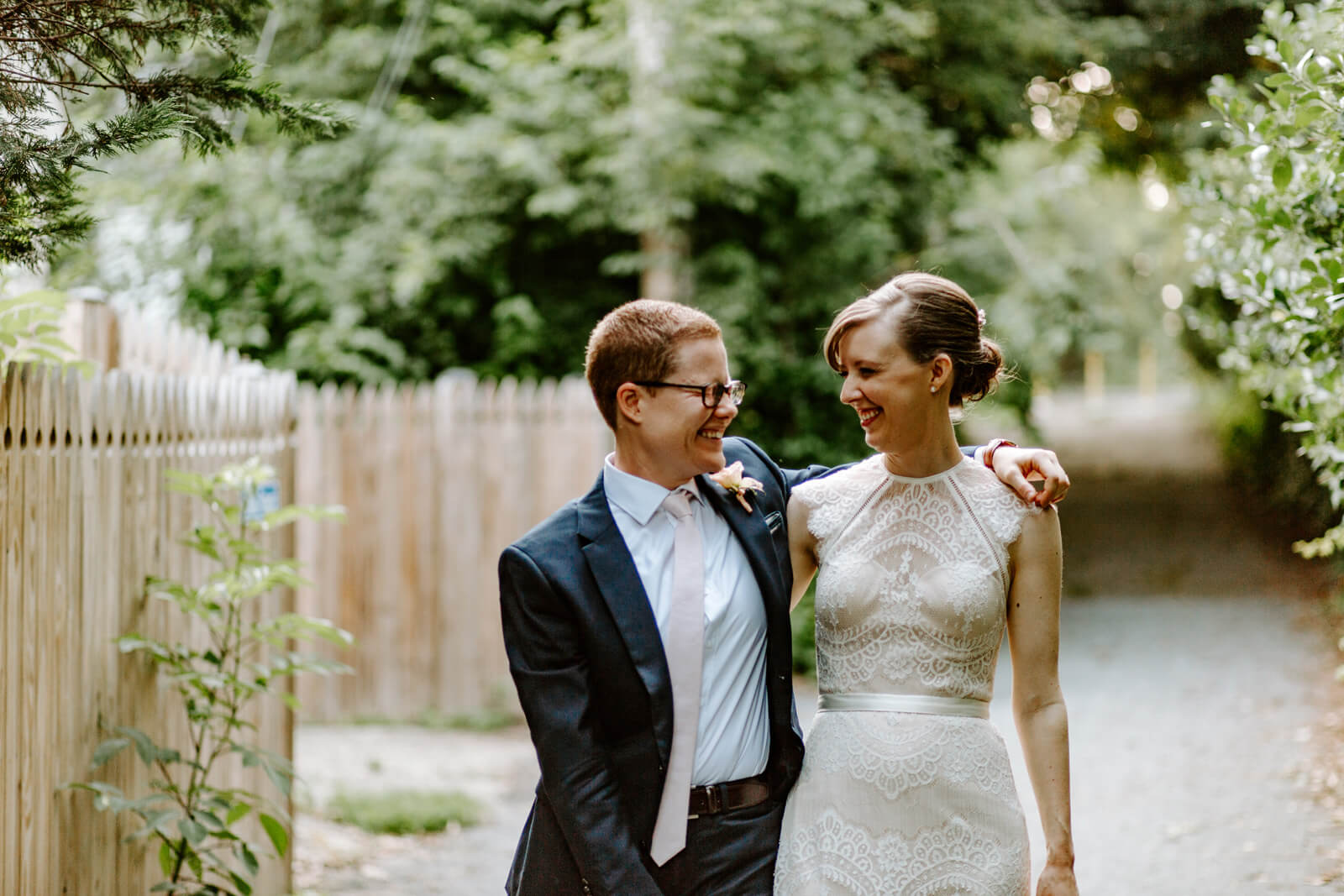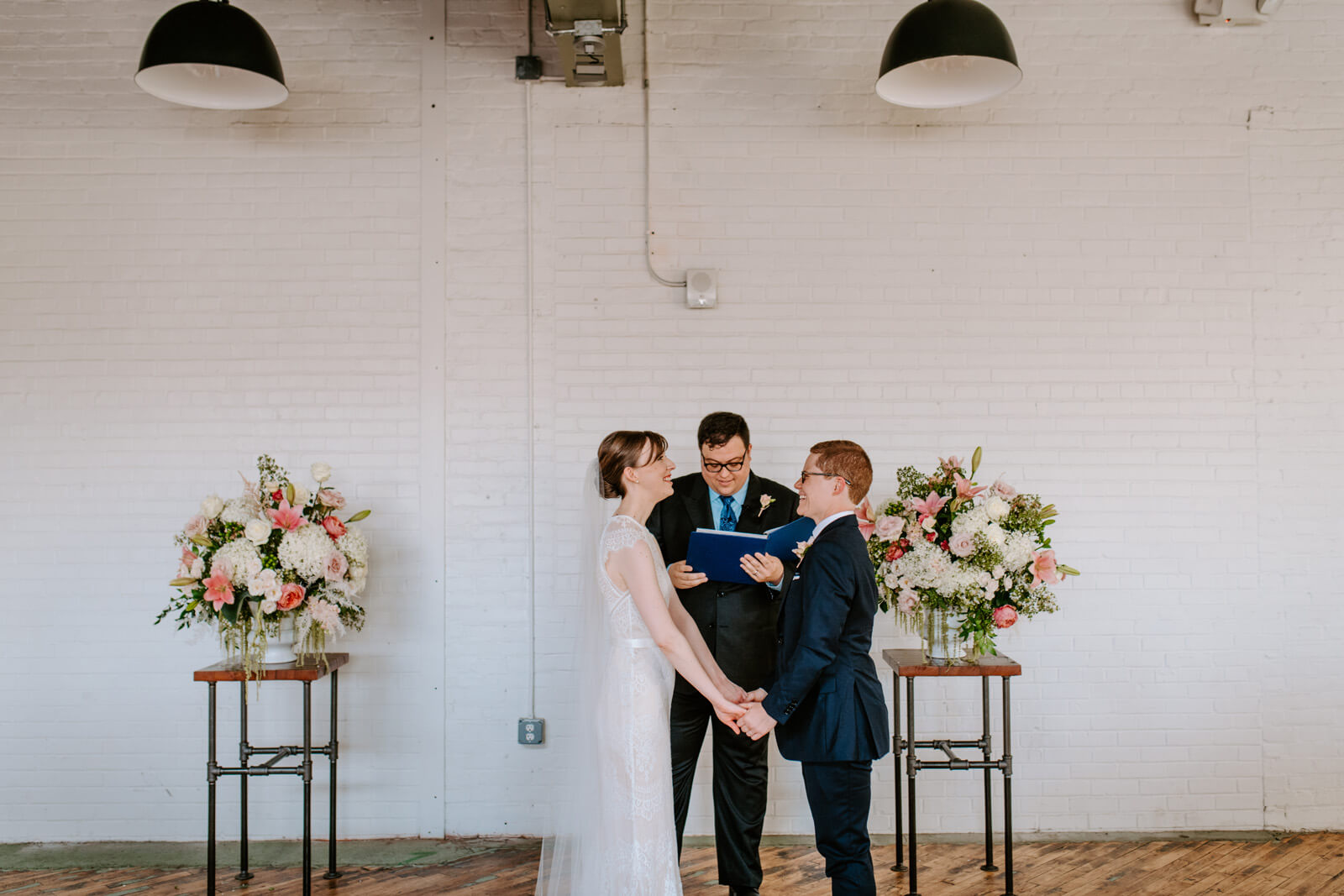 The Engagement Getting engaged was not a surprise but the details of the day were. Tiffany's mom Sherrie works at Dickinson Jewelers. For years, Megan had playfully tried on engagement rings when she stopped by the store. In the summer of 2017, Sherrie helped us to design the perfect engagement ring using a family diamond for the center stone. Tiffany planned a heartfelt proposal over a picnic lunch on the beautiful grounds of the Hillwood Estate in Washington, D.C. Megan said yes! After celebrating with champagne in the gardens, Tiffany and Megan spent the evening in Old Town Alexandria, the site of their first date.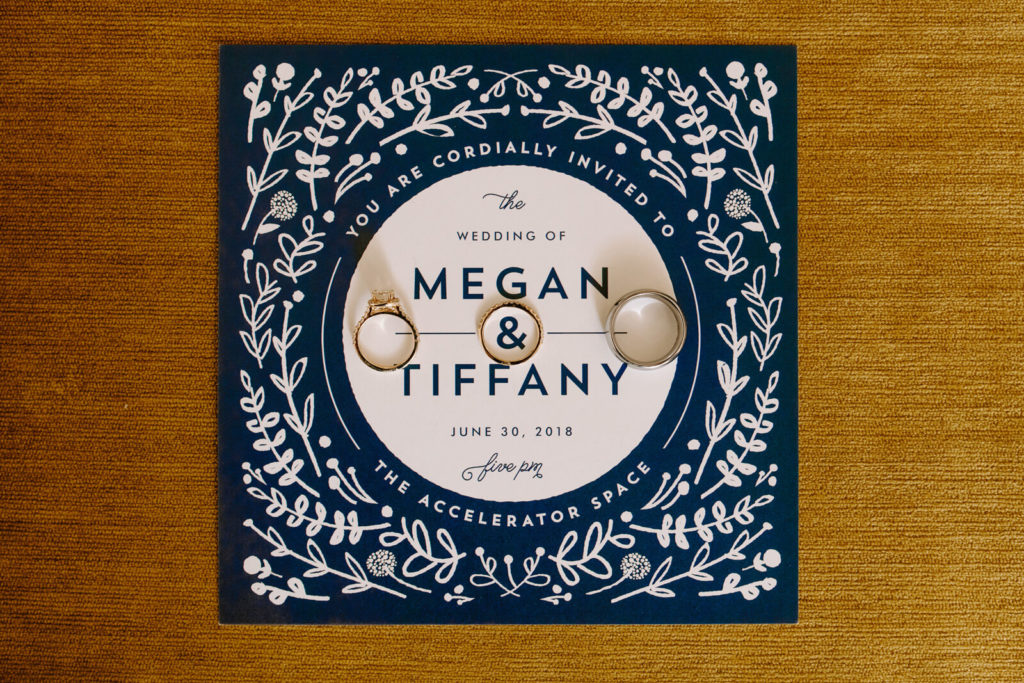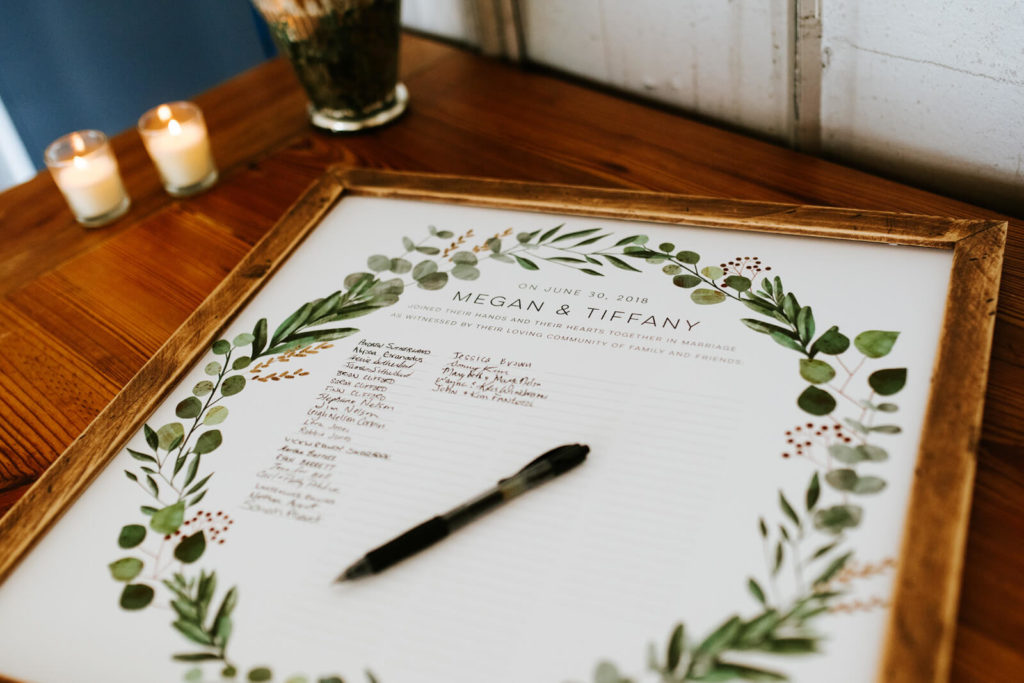 Wedding Design Inspiration We were inspired by the industrial but yet vintage feel of the Accelerator Space with its warm hardwood floors, beautifully restored windows and amazing natural light. We truly wanted to highlight the features of our venue while adding thoughtful personal touches. We looked to our home decor and personal senses of style to influence our design. Everything we ended up choosing for our wedding felt like something we would have in our home.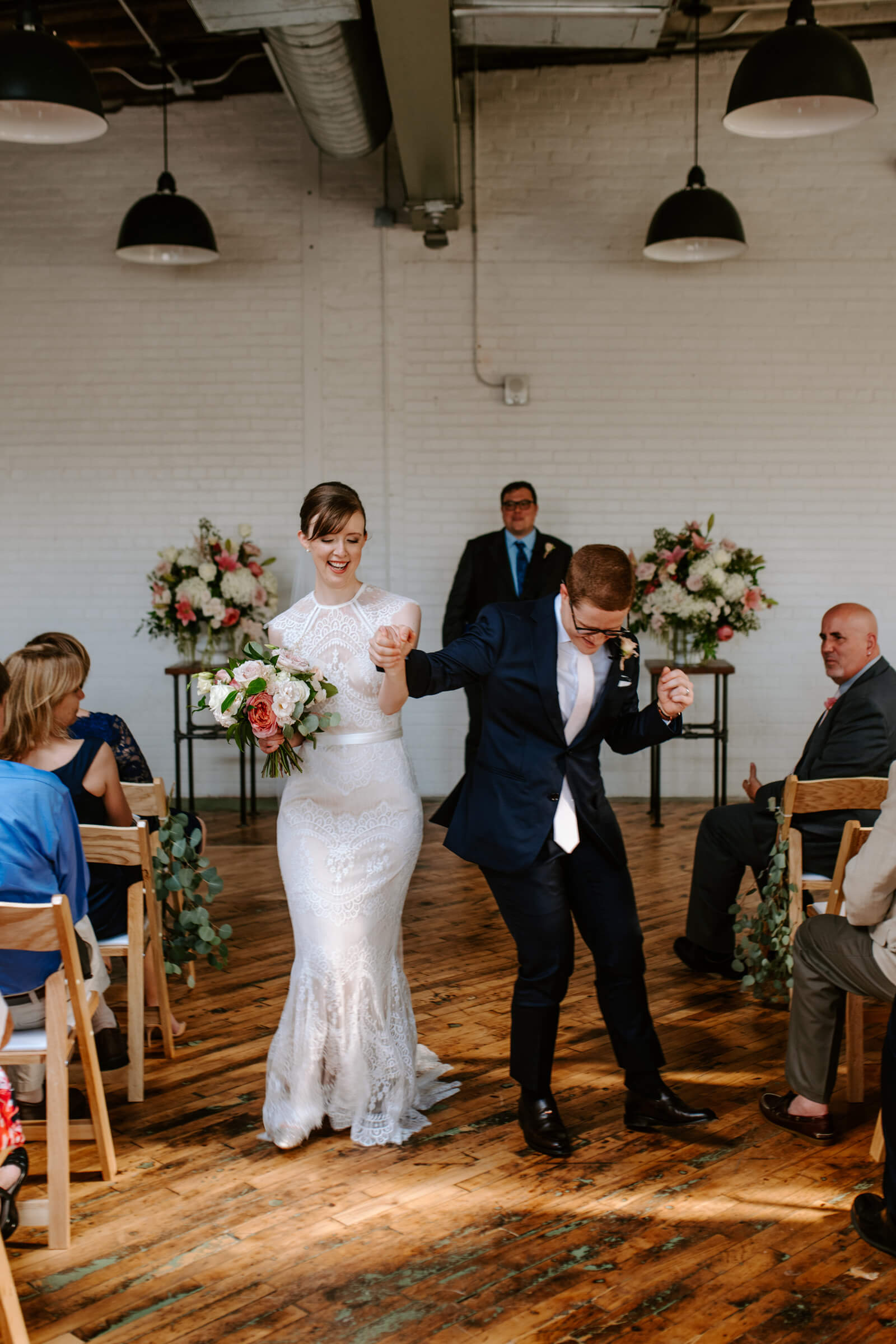 What Was Unique and Special About Your Wedding Day We loved being able to incorporate the talents of our friends and family into our wedding day. Tiffany and her dad built the reclaimed wood and metal tables used as pedestals at the ceremony and for cake at the reception. Megan's childhood friend, Kaitlin Naumann, who now lives overseas, designed the seating chart and unplugged ceremony sign. Our friend, Nathan Avant, officiated the ceremony. A group of close friends and family members made all of the floral arrangements for the reception. We are very proud of using so many local vendors and resources which reflects our personal values. Well Crafted Pizza and Taste This Cake are members of the B-More Kitchen collective that operates out of the Accelerator Space building. Beer from Union Craft Brewery and the flowers from Hillen Homestead were less than four miles from our venue. We had numerous guests tell us that it was the most welcoming and love filled wedding they had ever attended.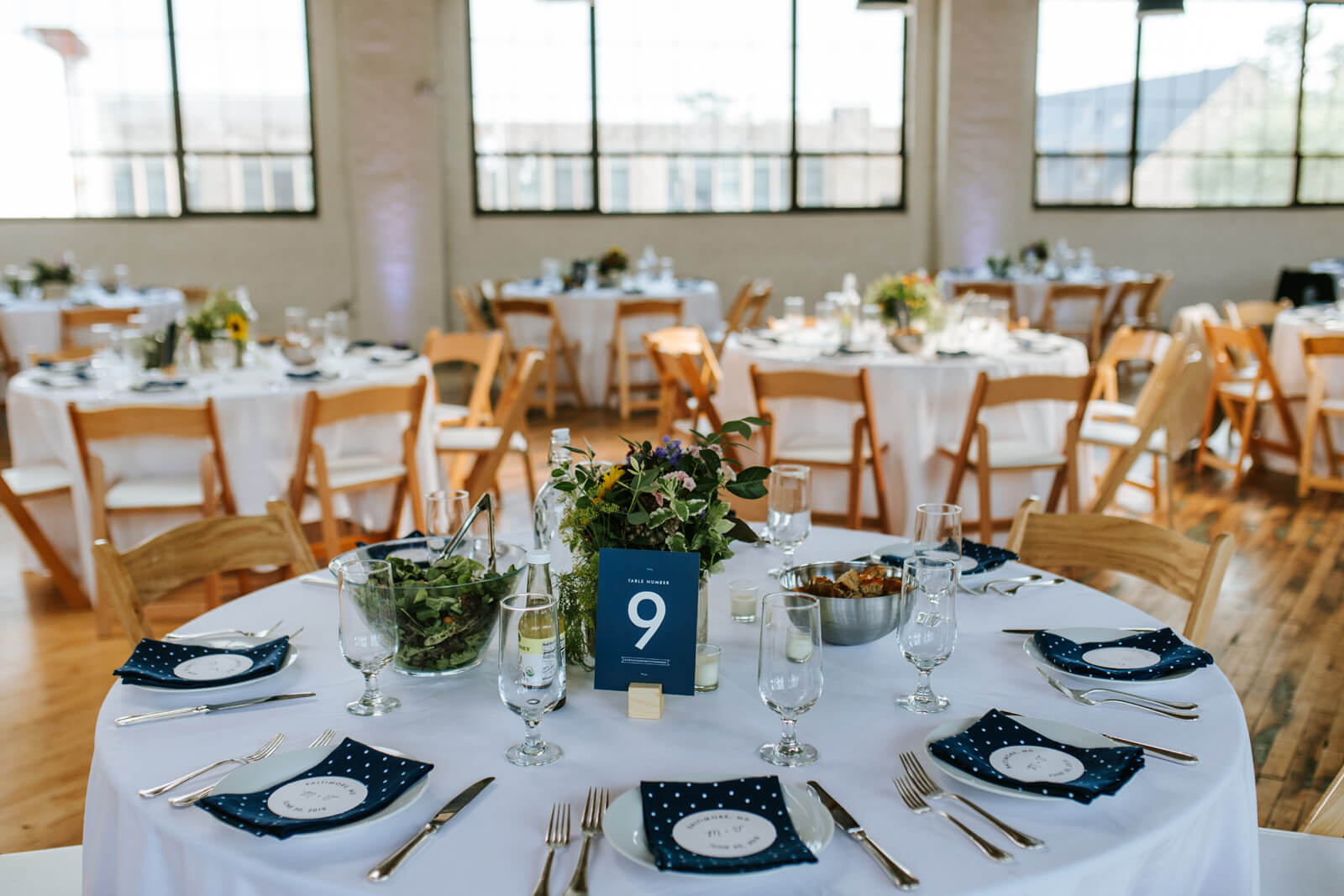 Favorite Details Megan's mom had navy blue and white polka dotted napkins made for the reception. In addition to serving wedding cake, we had ice pops which were a perfect choice for a hot summer evening.
Most Unexpected Event On Your Wedding Day Our first look pictures. It was so incredibly emotional seeing each other for the first time. We really cherished having that time together and absolutely love that it was captured. We initially didn't think we would do first looks but they are some of our favorite photographs from the day. Also, how overwhelming it was to be surrounded by all of your favorite people.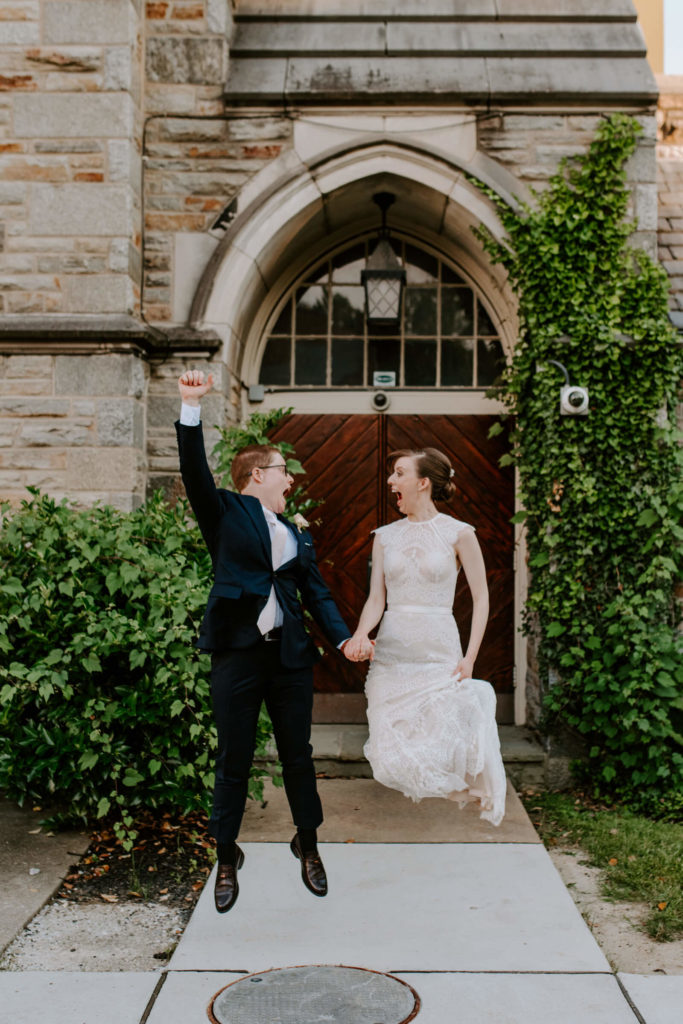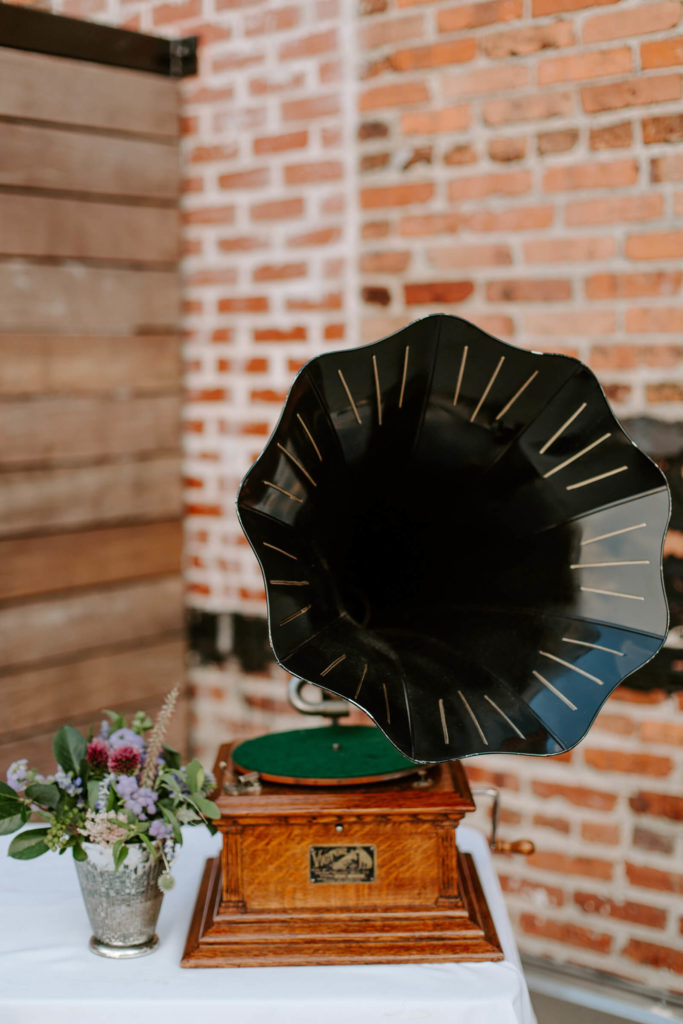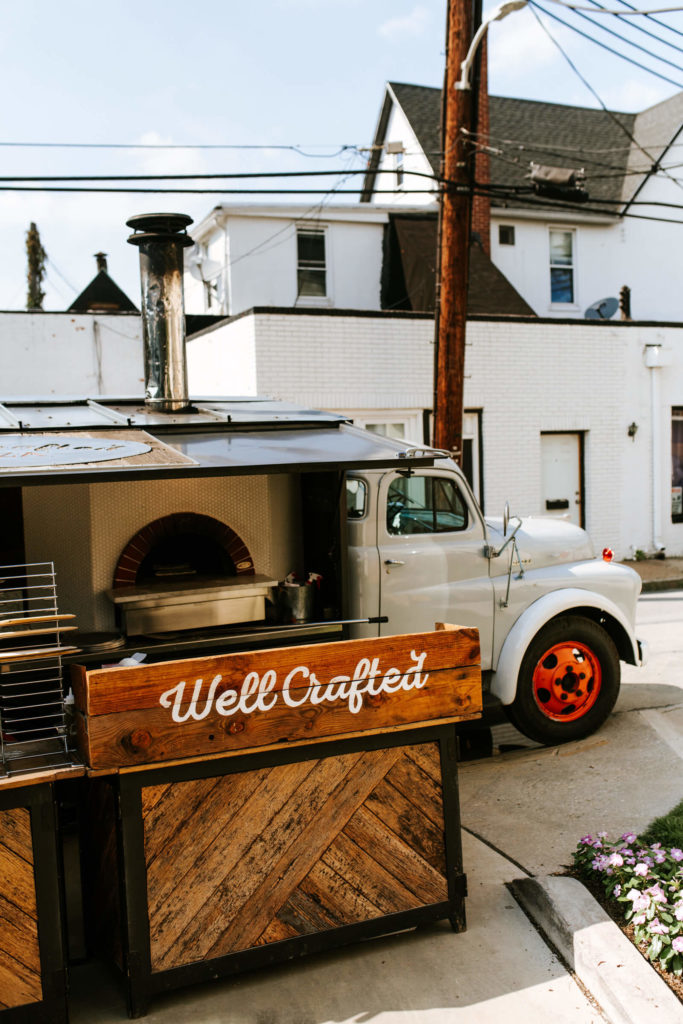 Piece of Advice Make sure your wedding reflects you. We chose traditional wedding elements that resonated with us and disregarded others that didn't. For example, pizza is our favorite food. So, we served it for dinner (and our guests absolutely loved it). Trust the professionals. Our vendors were amazing. They helped us to execute our vision and made sure that we didn't have to worry about a thing on our wedding day. Choose vendors that you both trust and like. You'll be spending a lot of time with each other leading up to and on one of the most special days of your life. We found that hiring one great vendor would lead us to other fantastic vendors. For example, our planner was recommended to us by our photographer. Ask for their recommendations. They work day in and day out in this industry.