This originally ran as a Local Love in the 2022 issue.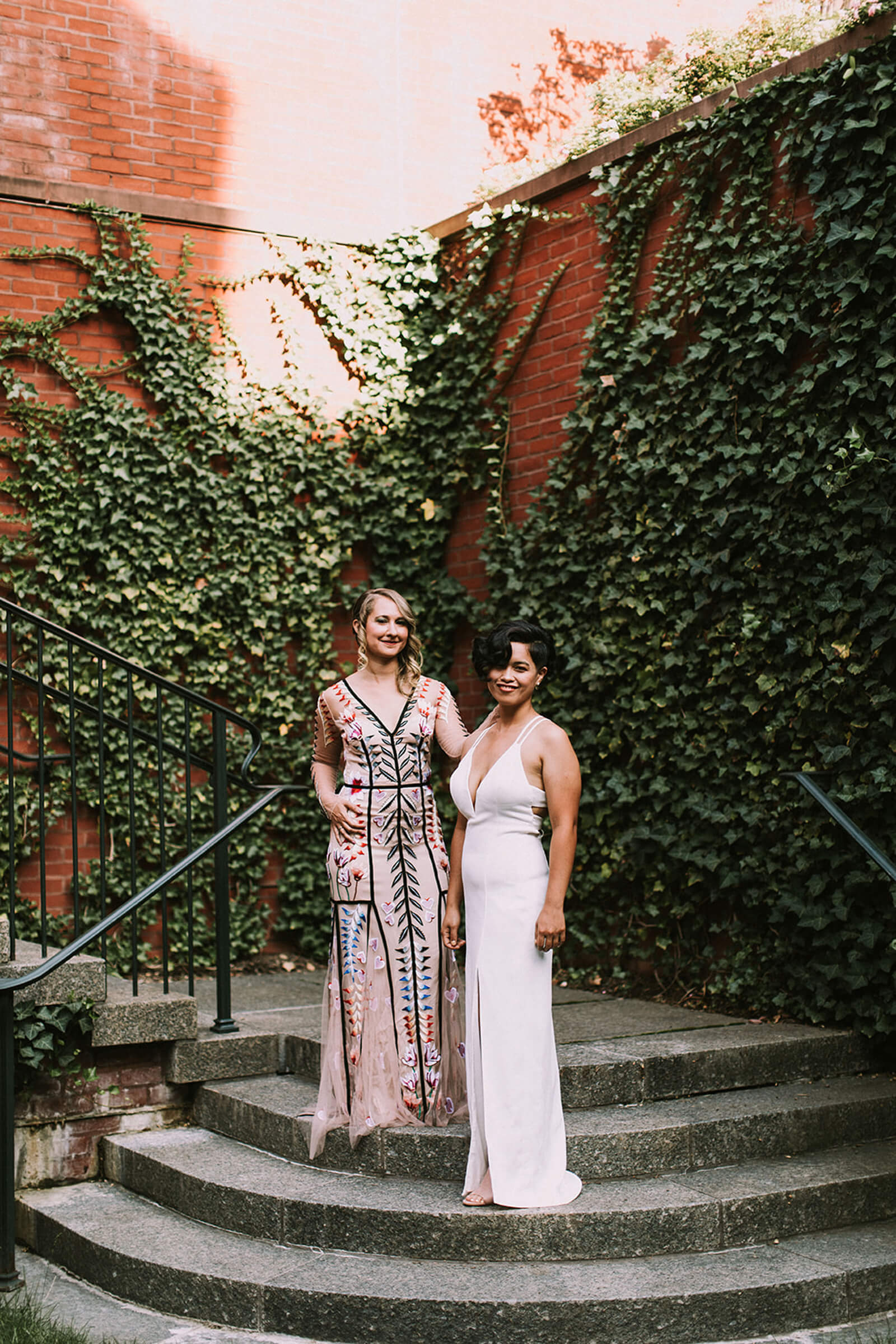 Wedding Date August 14, 2021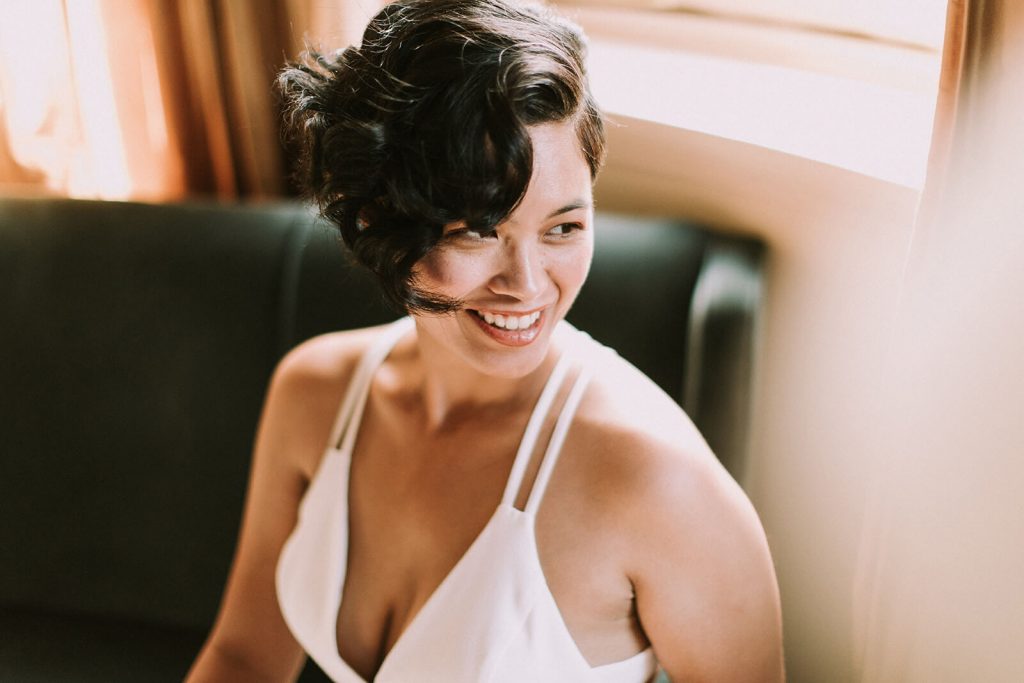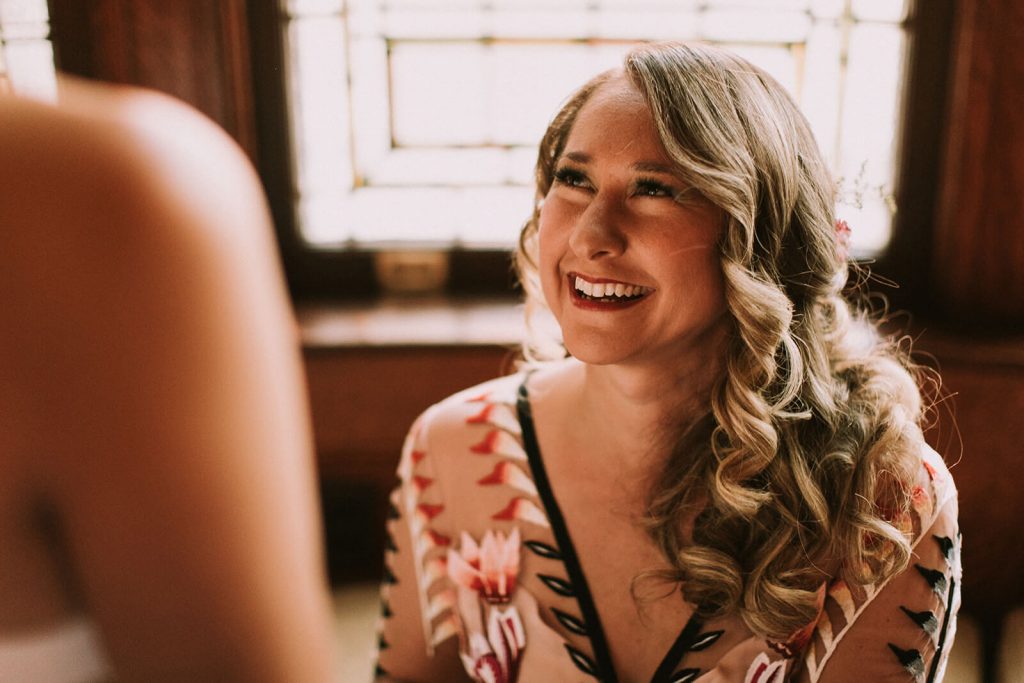 In the summer of 2014, Jamie Sumague and Marisa Dobson each found themselves living in Brooklyn, New York, and on Dattch (now called Her), a networking app geared toward lesbian, queer, bisexual, and straight women, as well as non-binary people looking to meet someone. Fate and algorithms matched them. Marisa reached out first. The two met up for drinks in their neighborhood and Marisa, an absolute eat-everything foodie, discovered Jamie was a vegan. "I thought any relationship would be short-lived," she jokes. She was wrong. (And also, "Jamie is no longer a vegan.")
Four years into their relationship, at that point living in Lauraville, Jamie started strongly hinting that she wanted to get married. Unbeknownst to her, Marisa already had the ring. "Since we'd been talking about it, I figured the only way to make it a surprise would be to disguise it as a birthday present," says Marisa with a laugh. So, on Jamie's 29th birthday, Marisa presented her with a big, wrapped present. Inside the box, Jamie found photos of the two of them throughout their relationship and all the love notes and letters they'd ever exchanged. Buried at the bottom was the ring box. Jamie was surprised and they both cried as Marisa proposed.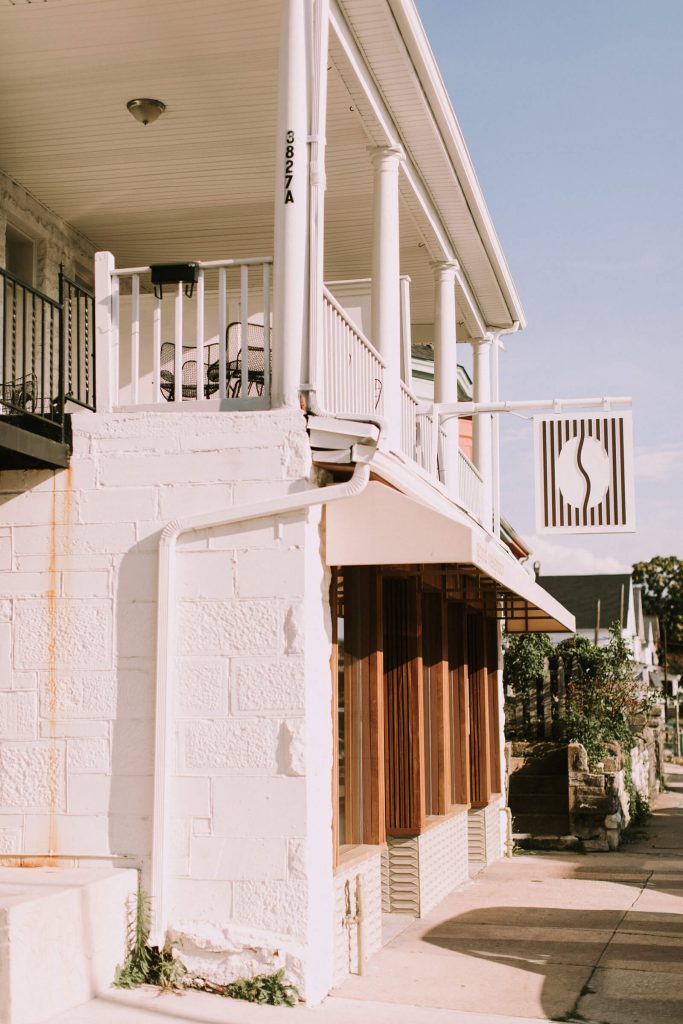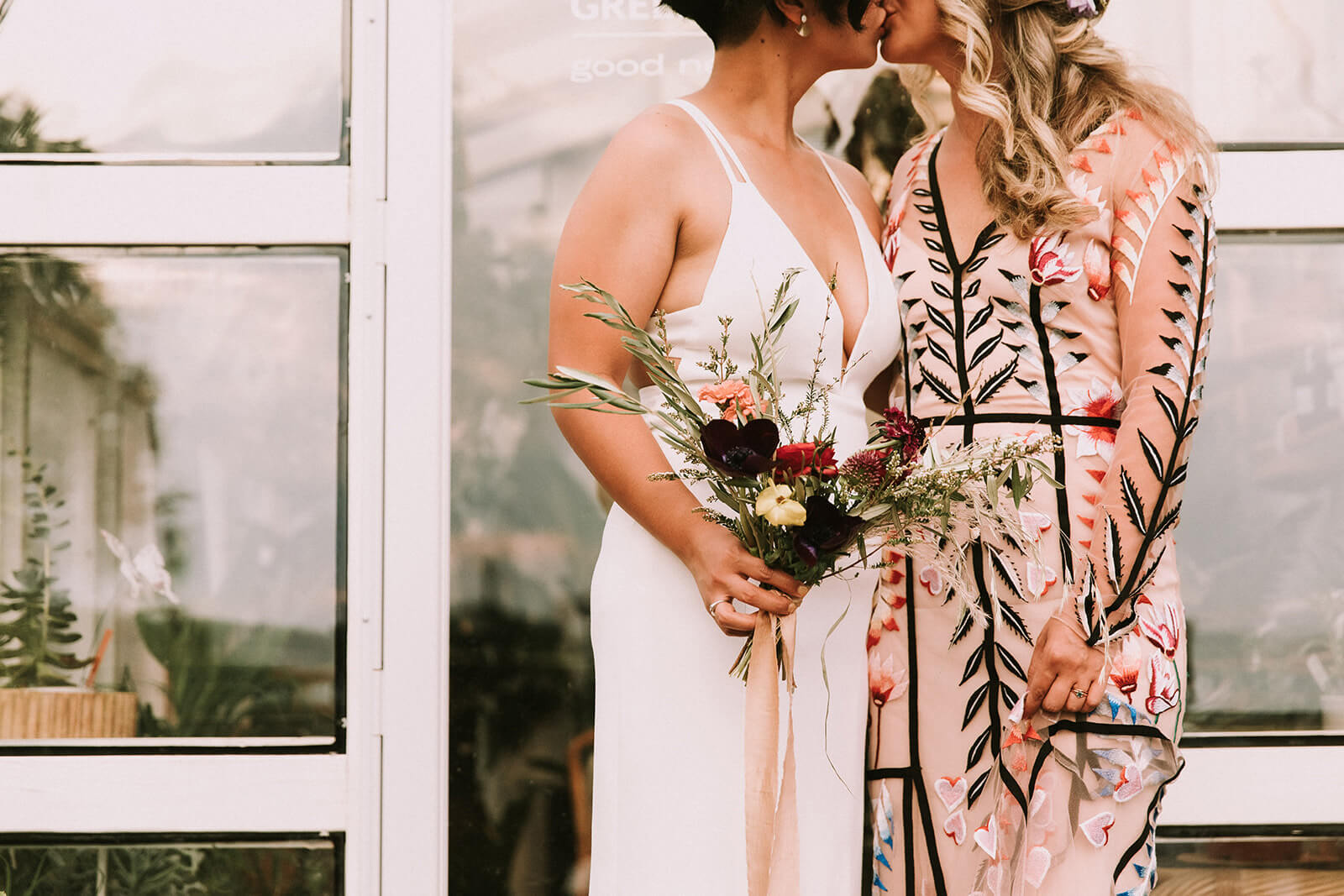 Marisa and Jamie—both world-travelers—knew they wanted a destination wedding and, inspired by a former client of Marisa's restaurant industry-focused public relations/marketing firm, Scintillate, they had their hearts set on Mallorca, Spain. The two originally planned to be married in May 2020 in a villa overlooking the Mediterranean Sea. Then COVID-19 hit and they—like so many others—postponed their wedding. "As we tried to plan for May 2021, we realized that traveling there was going to be impossible and irresponsible," says Marisa. They had almost given up entirely on having a ceremony when Shawn Chopra, owner of the Good Neighbor shop, happened to mention they had been hosting micro-weddings during the pandemic. Marisa perked up. "What about a not-so-micro-wedding?" she asked. And so, their destination wedding turned into a 75-person Baltimore City party with food cooked by Good Neighbor chef Durian Neal. The two had been good friends with Neal for years, and it was extra meaningful to "share his magical food with our favorite people" with a menu that hinted at their Southern and Filipina roots. "We've built a beautiful community here, especially among the hospitality world, and having our ceremony here meant that our friends and favorites could be part of the celebration." 
The entire day was perfectly them—a mix of traditional and unique. A jazz trio played processional music as they made their way down the winding aisle and, later, a circus arts performer wowed with stilt-walking, LED hoops, and fire-dancing.
Says Marisa, "It wound up being incredibly special having our wedding here, a place we've lived together for six years." Mallorca can wait.