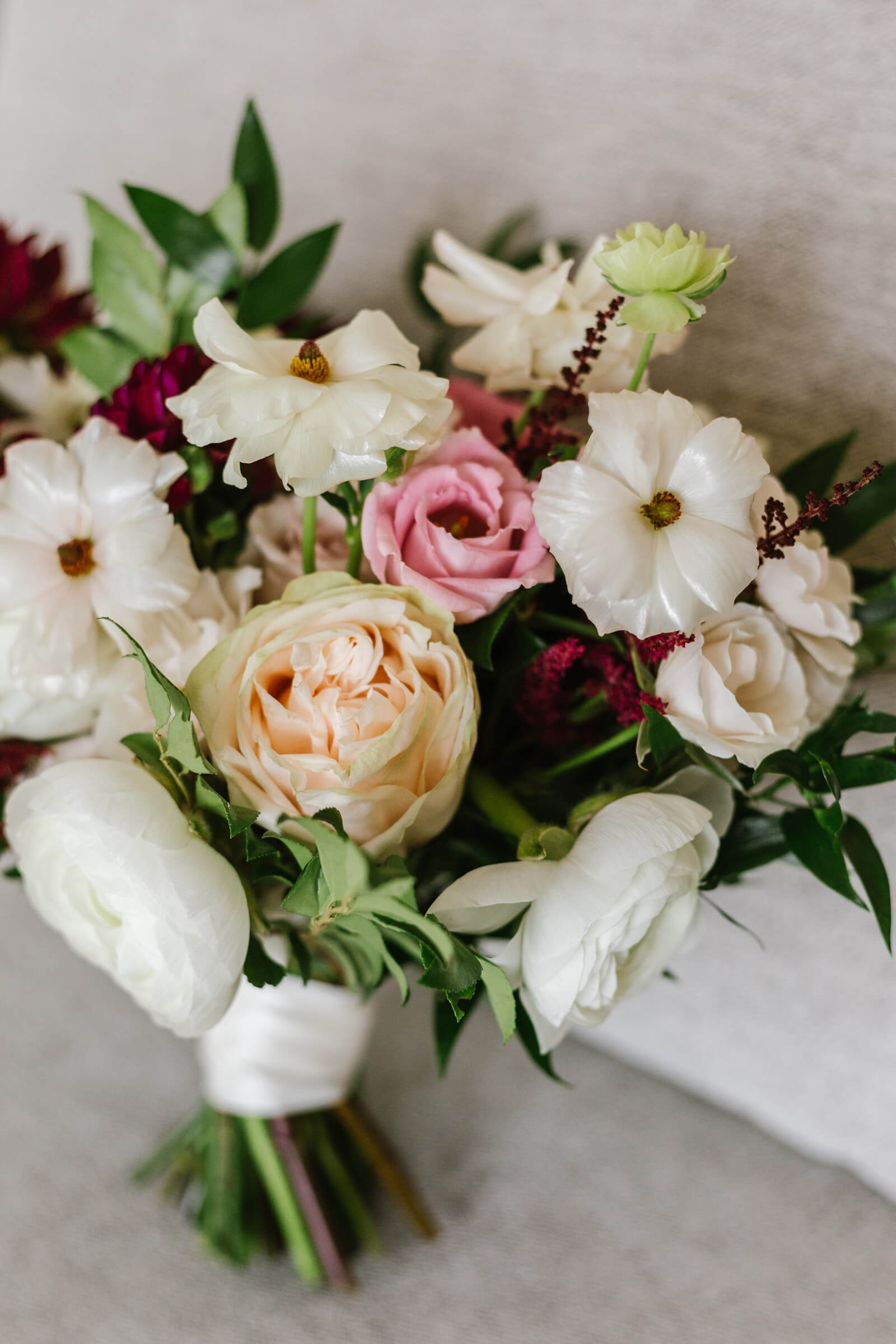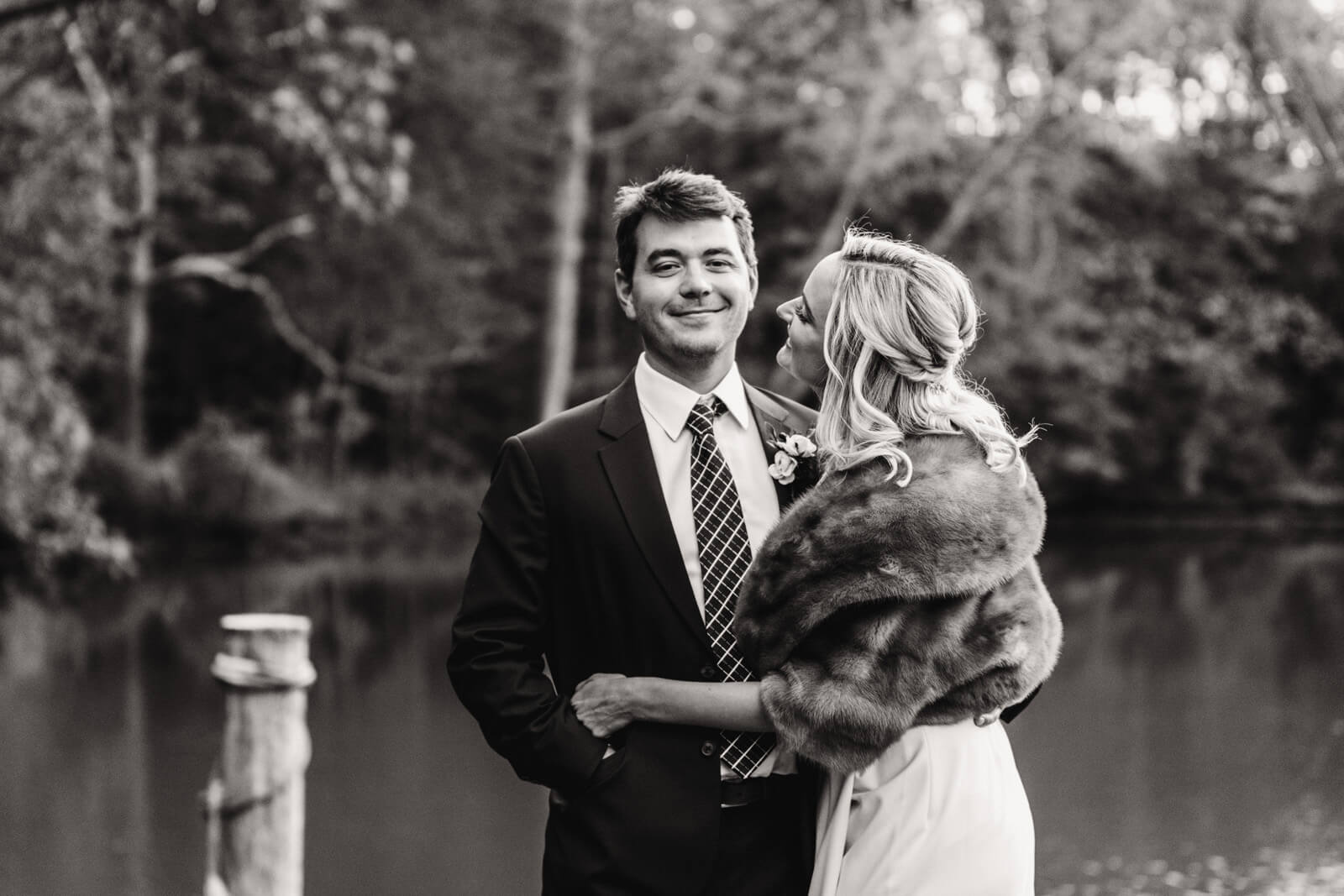 While living in Prague, Chandler and I were making plans to get married on January 9, 2021 at the Peabody Library surrounded by 170  family and friends. However, like everyone else last year, our plans changed. We decided to move our wedding up to October and have it at our waterfront home in Annapolis—this time surrounded by 17 of our favorite people. We tied the knot on October 24, 2020.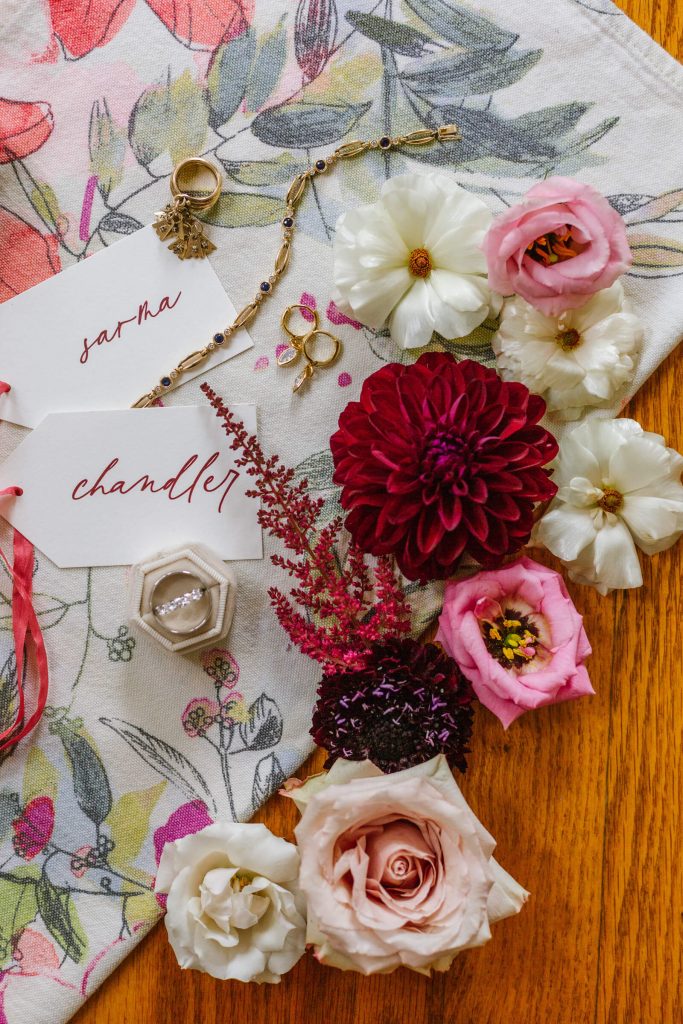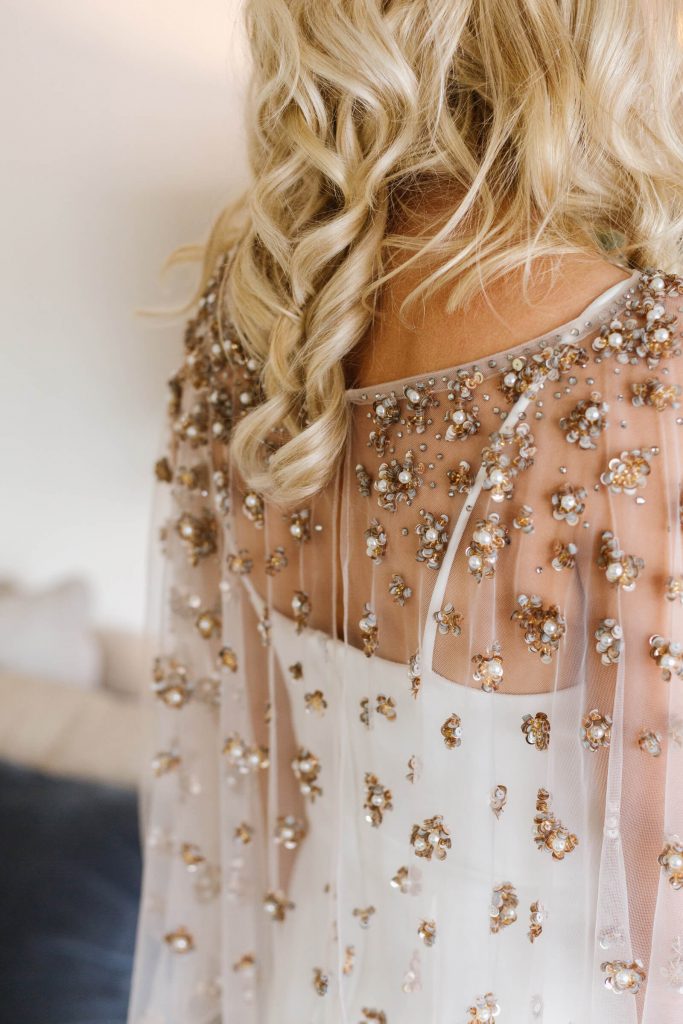 My original design inspiration was boho but once the date got moved to October, I wanted to put a modern fall twist to the design. That is when we came up with the idea to do a rich burgundy linen with a stunning floral napkin. To ensure our amazing waterfront views would remain unobstructed, we picked a clear top tent with café lights to allow the party's romantic and elegant under-the-stars vibe to continue once the sun went down.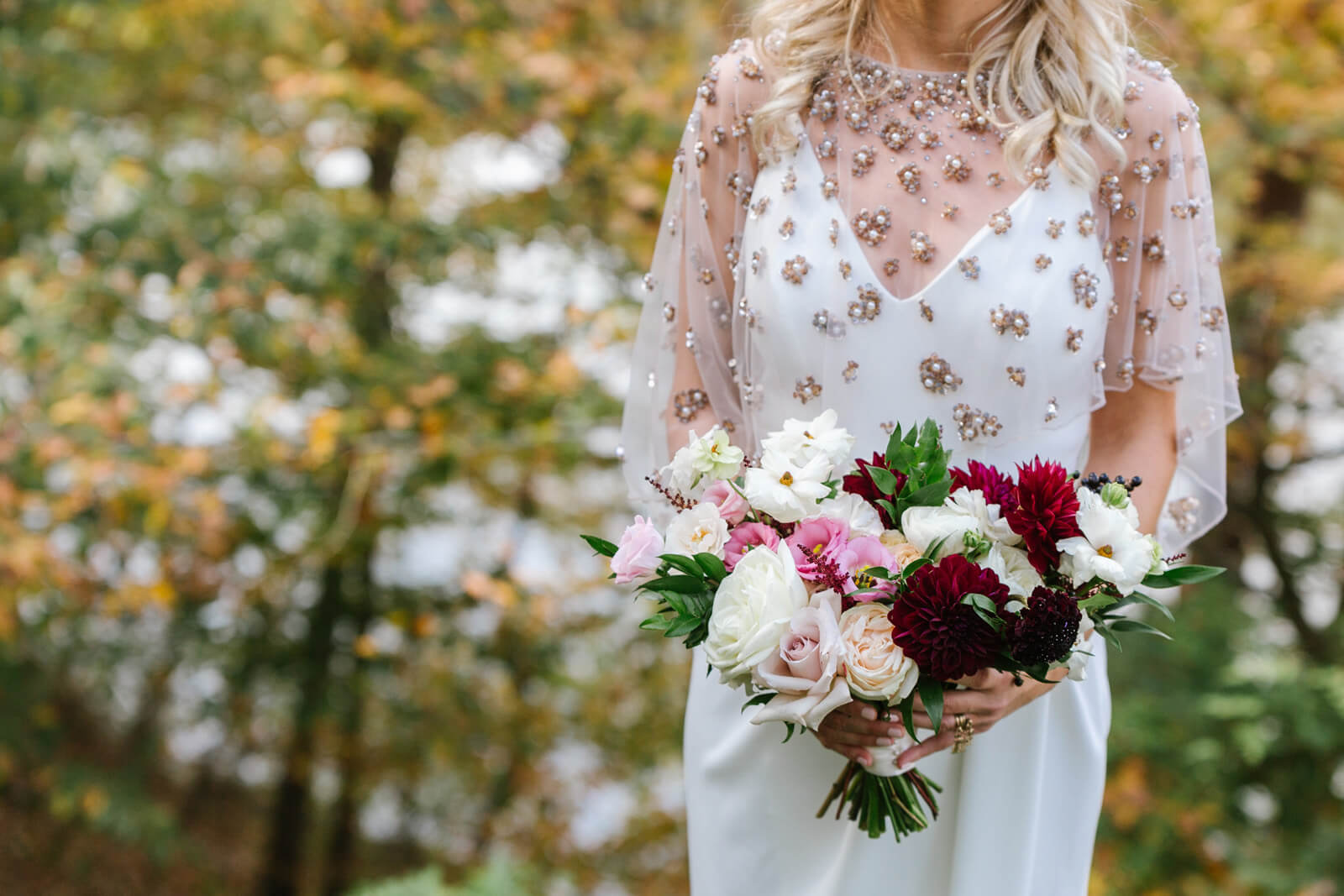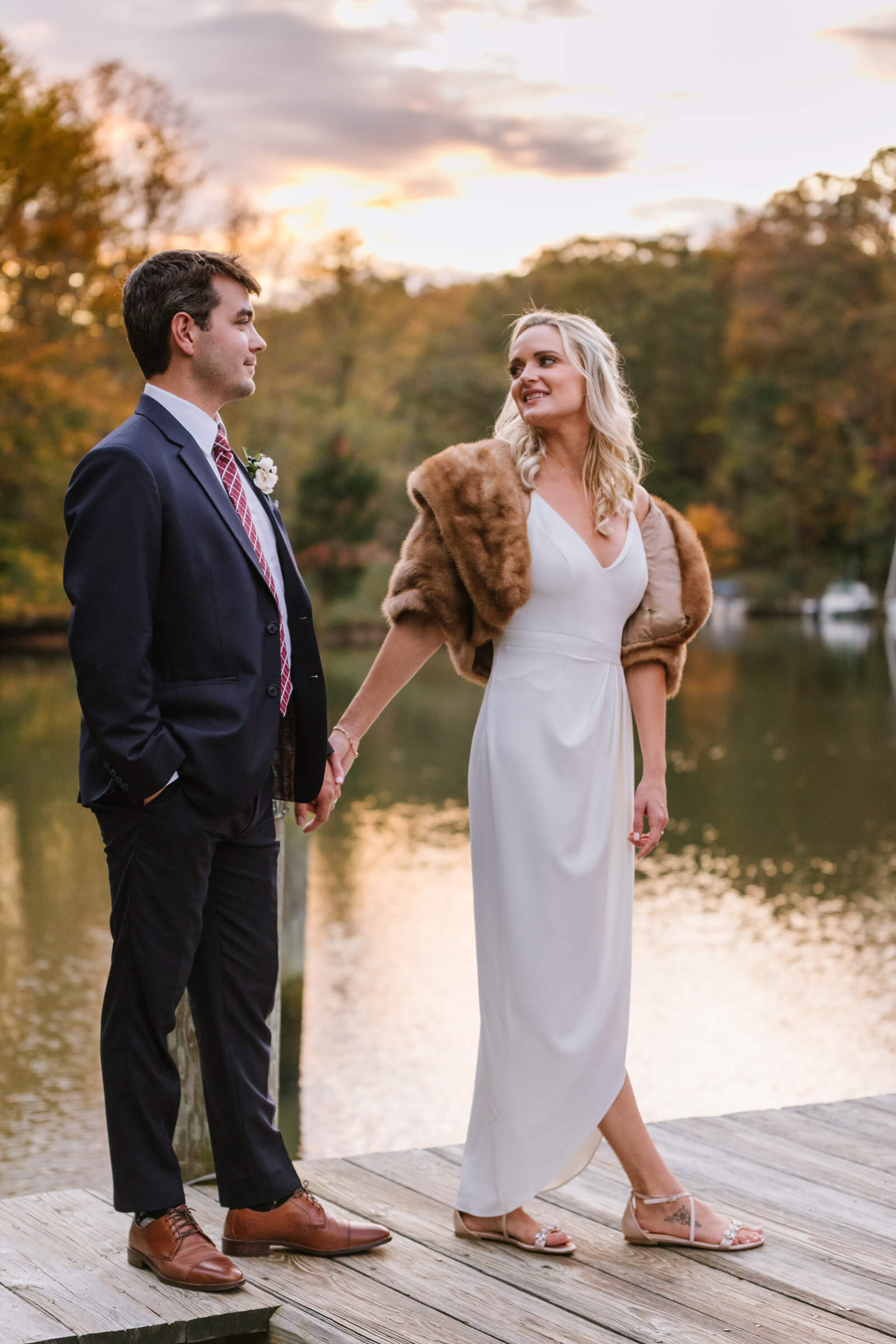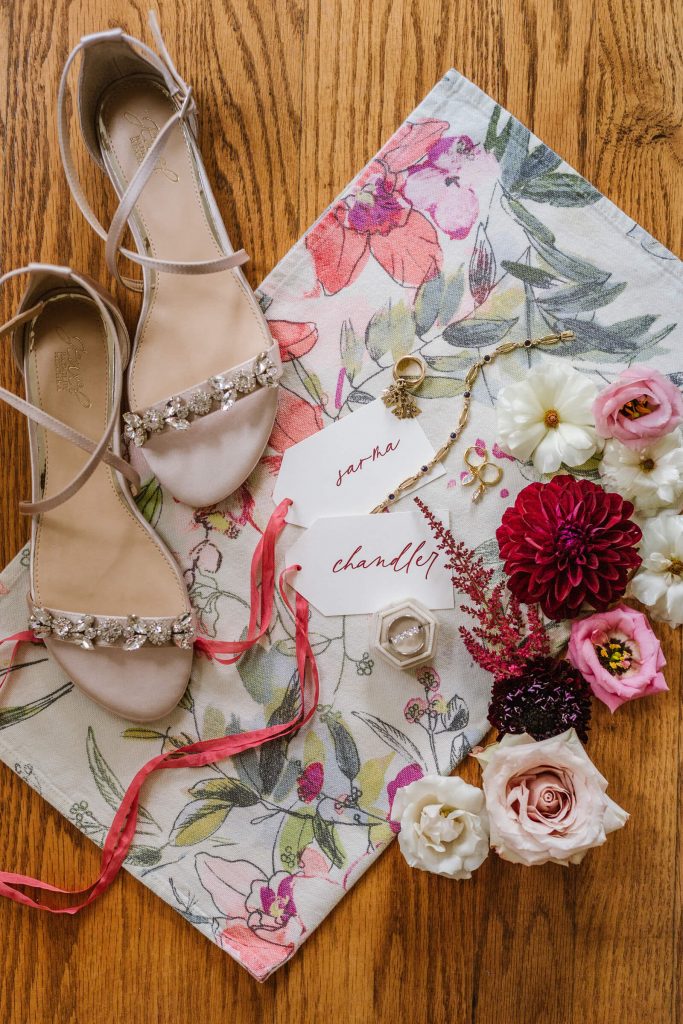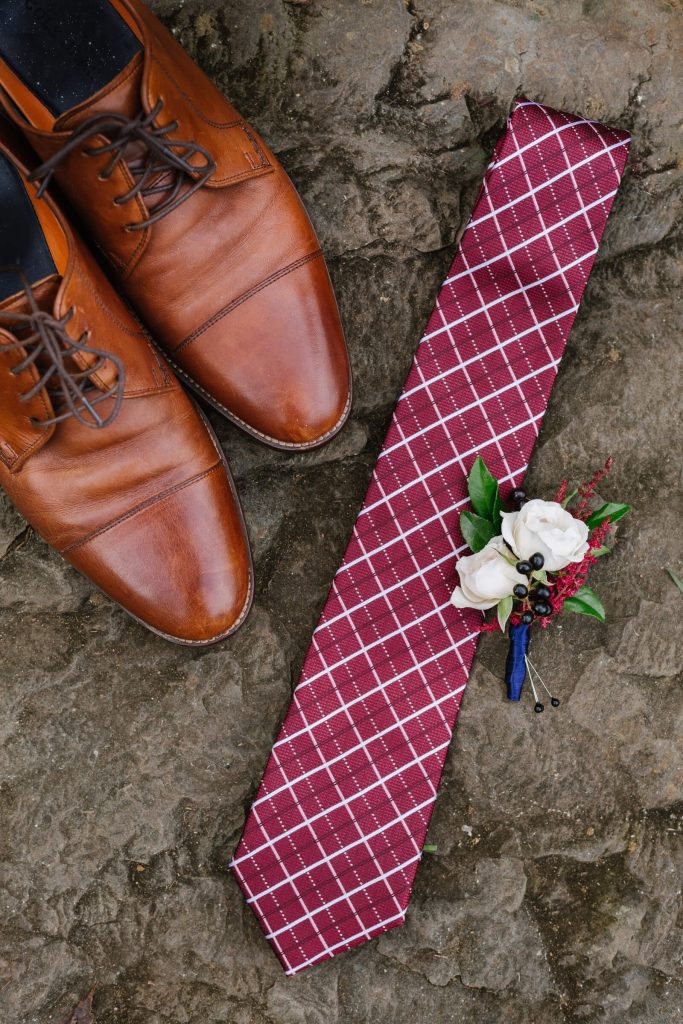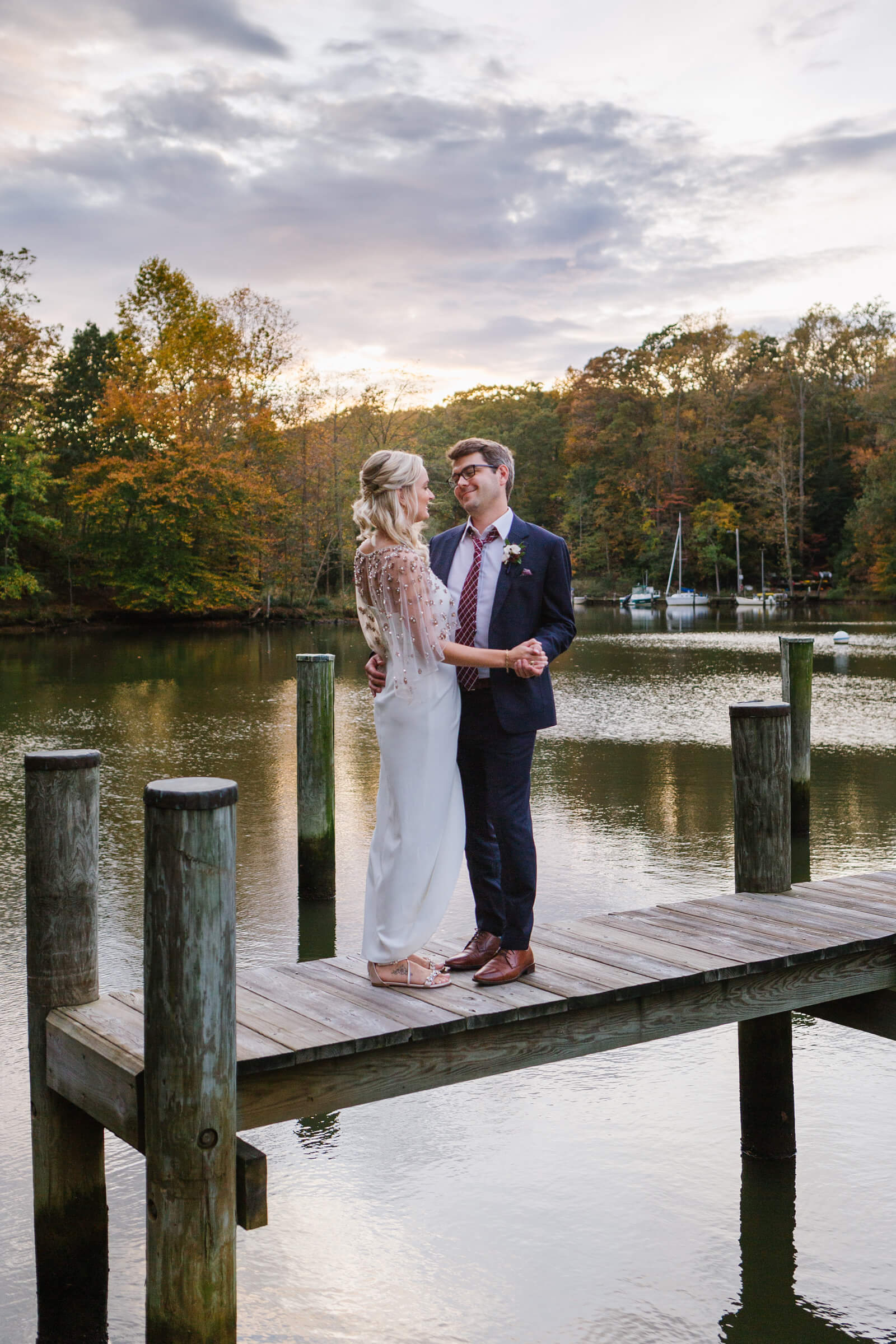 One of my favorite flowers is the butterfly ranunculus which was incorporated in my bridal bouquet, the bar's floral arrangement, and the table centerpieces. Also, my unique style was on display with the gorgeous, beaded capelet from BHLDN that added the perfect accent to my minimal and modern midi dress.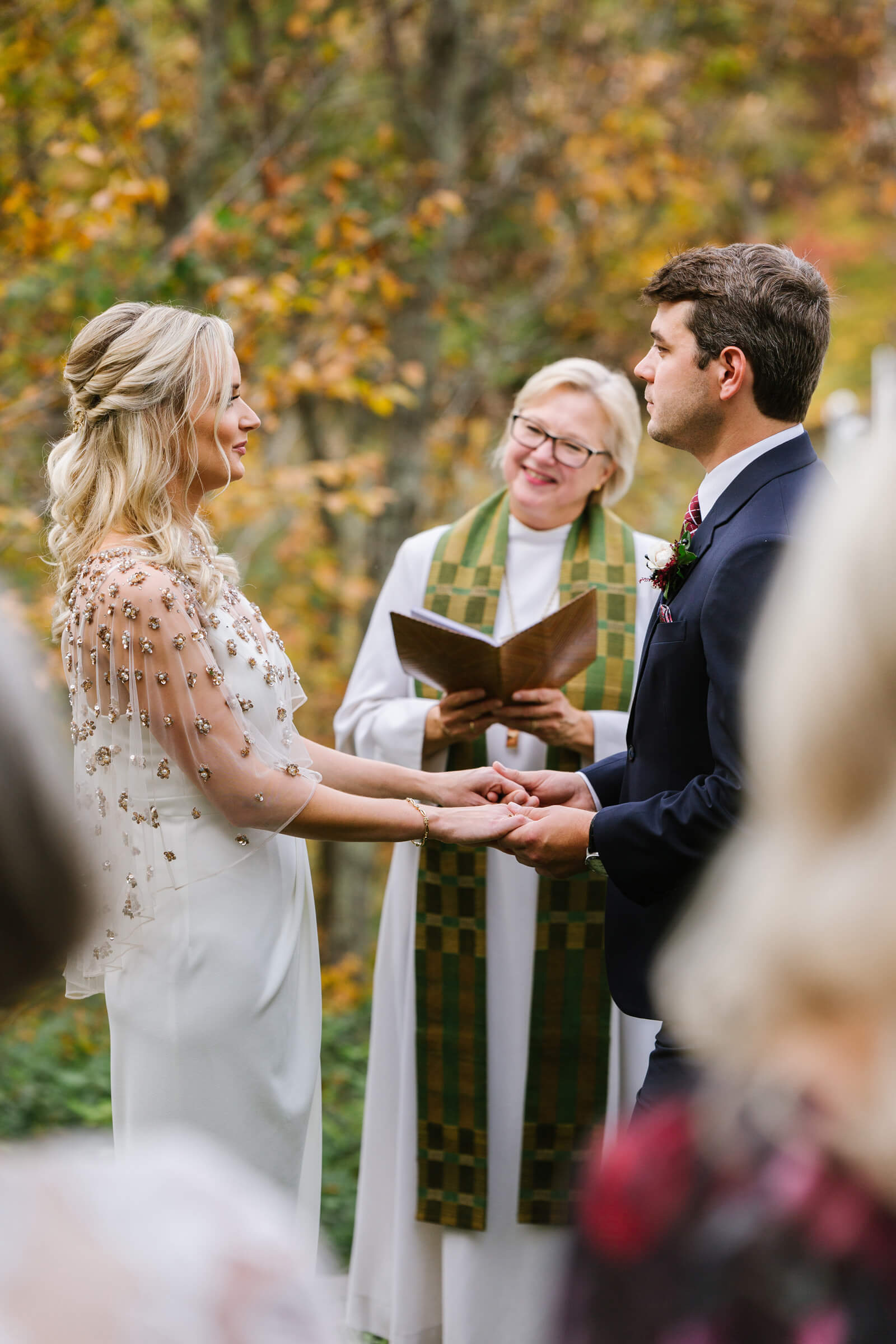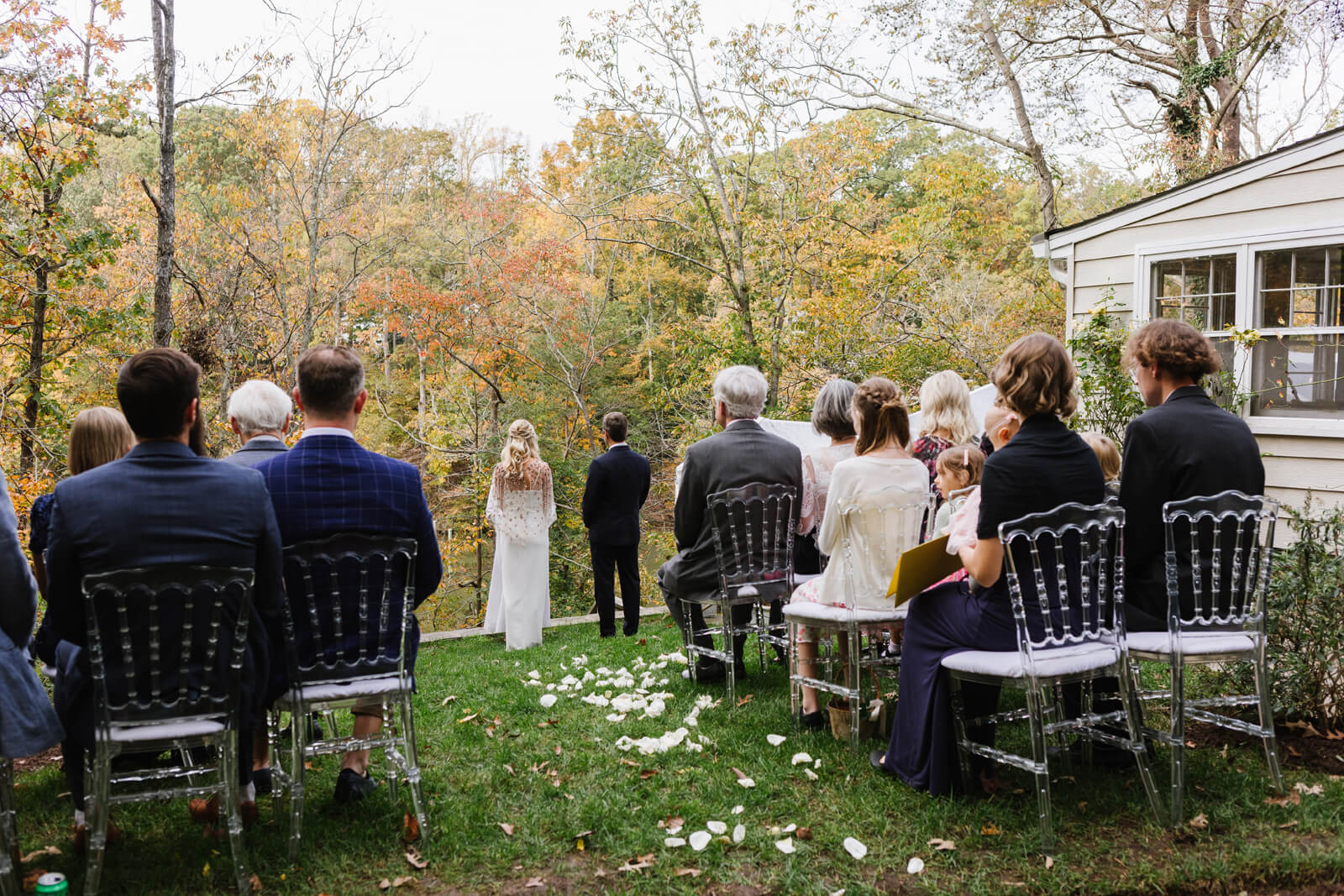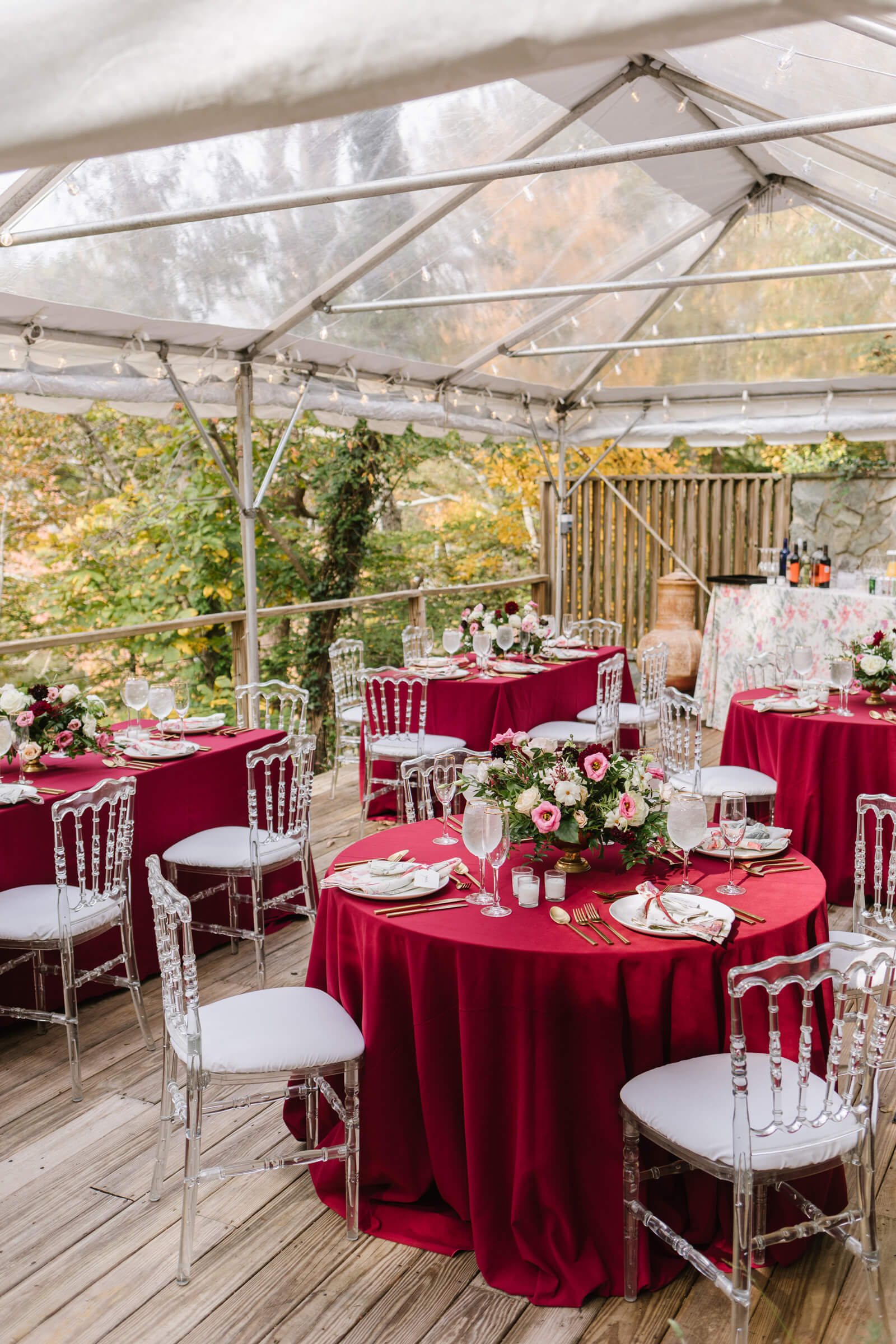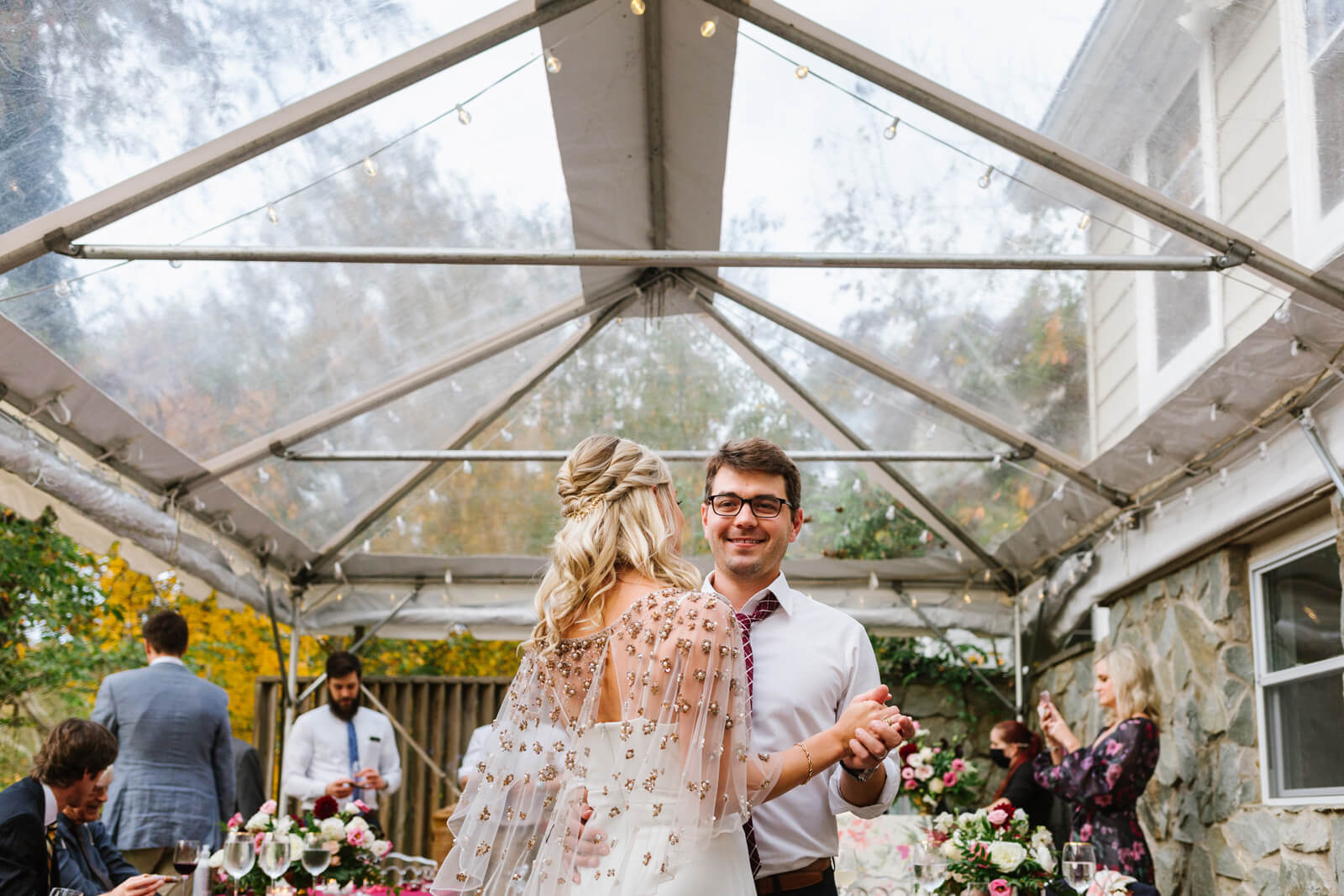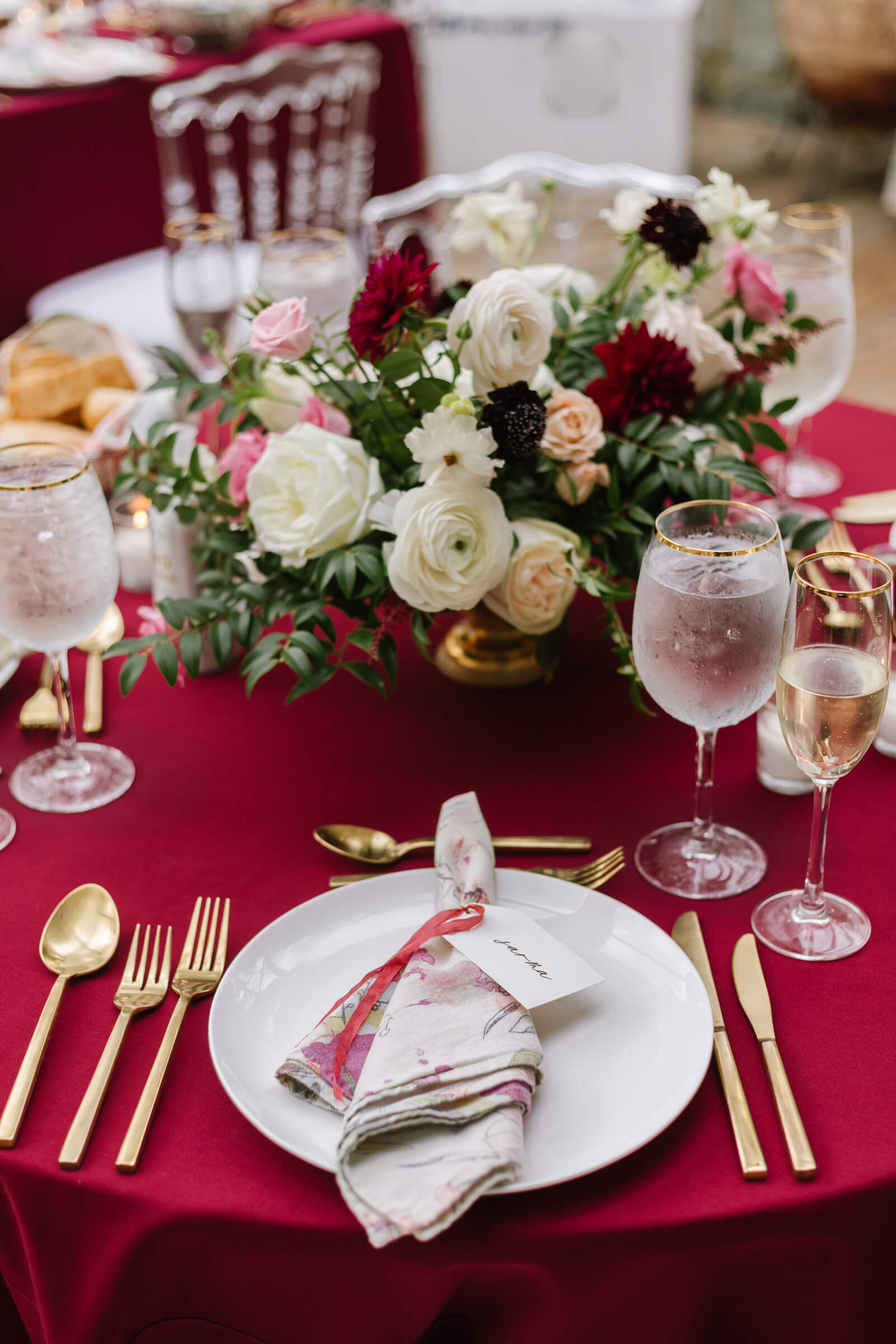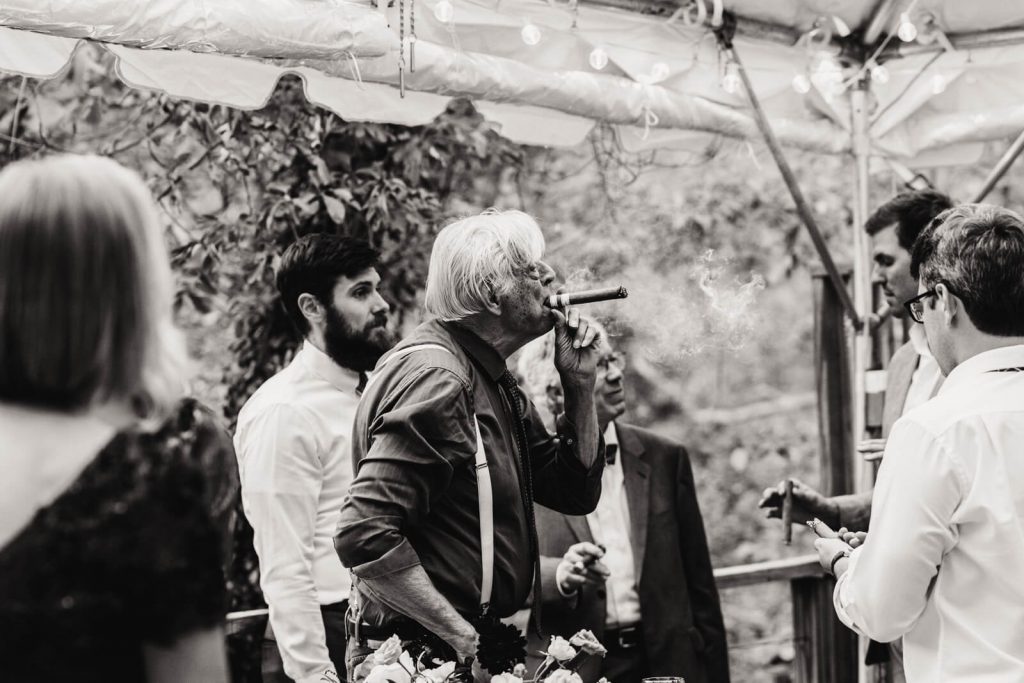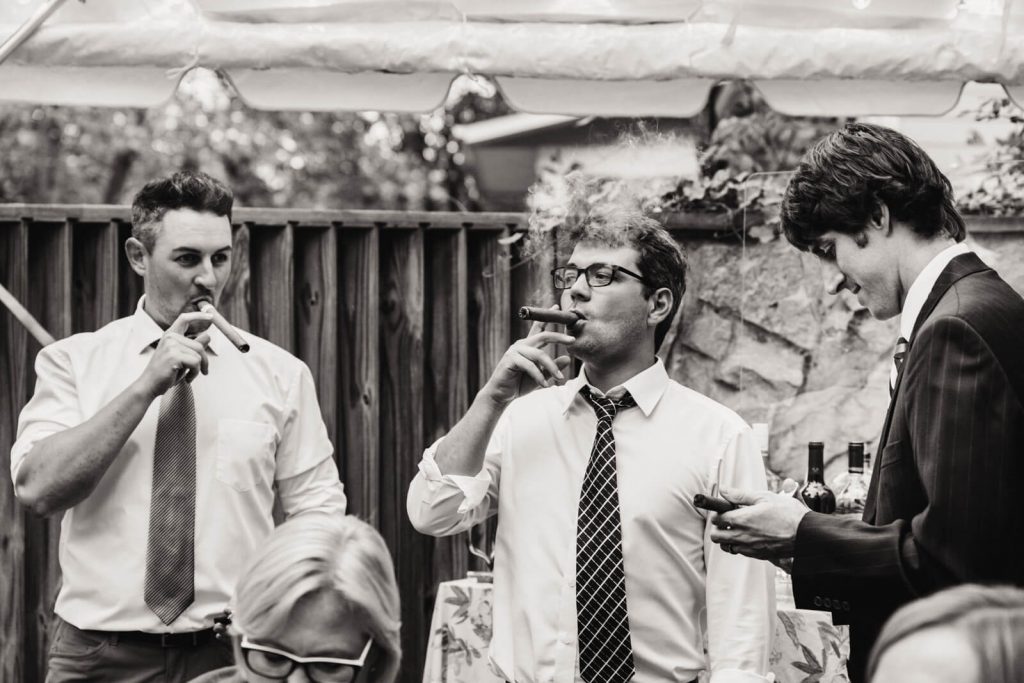 It was the perfect October night to enjoy our signature drinks: the French 75 and Bulleit on the rocks, while we watched the sun set with a pastel-colored fall sky. When we made the hard decision to change our wedding plans, we just wanted to be married and it turned out to truly be the perfect day. With such an intimate group of people, we were able to spend time with each guest and lasting memories were created. Though we didn't have a true dance floor, Chandler and I were able to have a first dance under the clear top tent. We chose the song "Ain't that Love" by Ray Charles.