This originally ran as a Local Love in the 2014 Local Love issue. 
WEDDING DATE July 11, 2013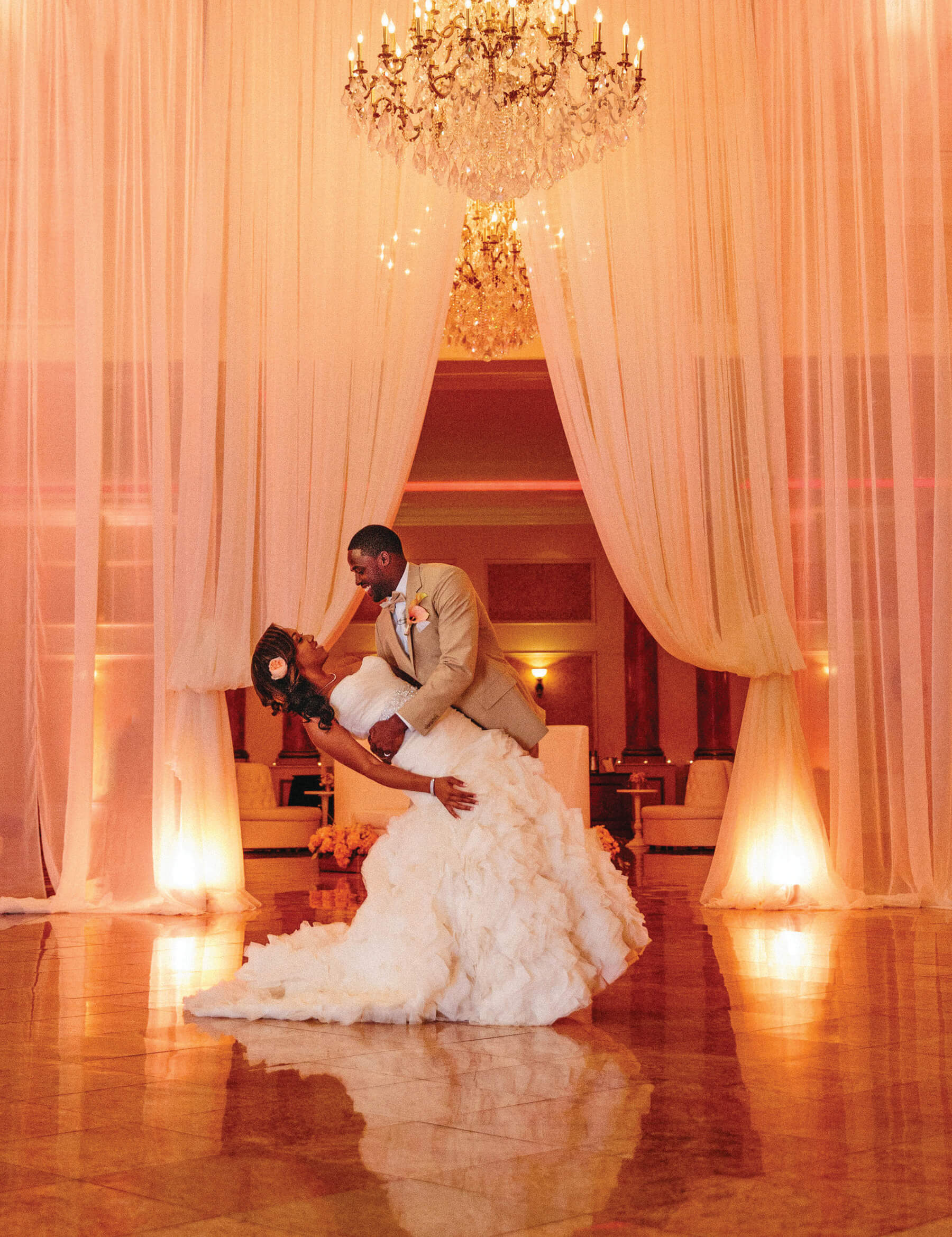 Number of Attendees 186
Number of Attendants 18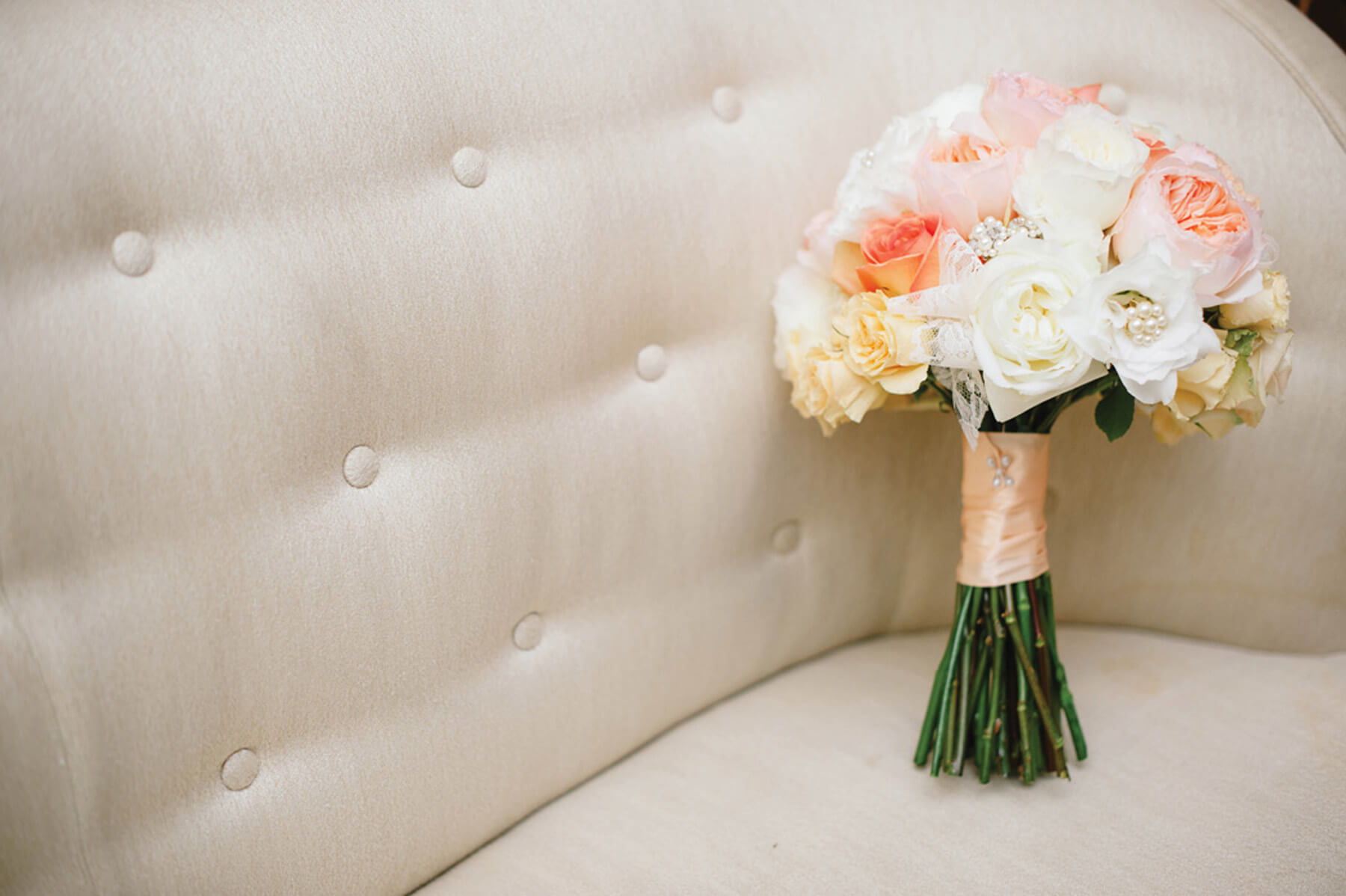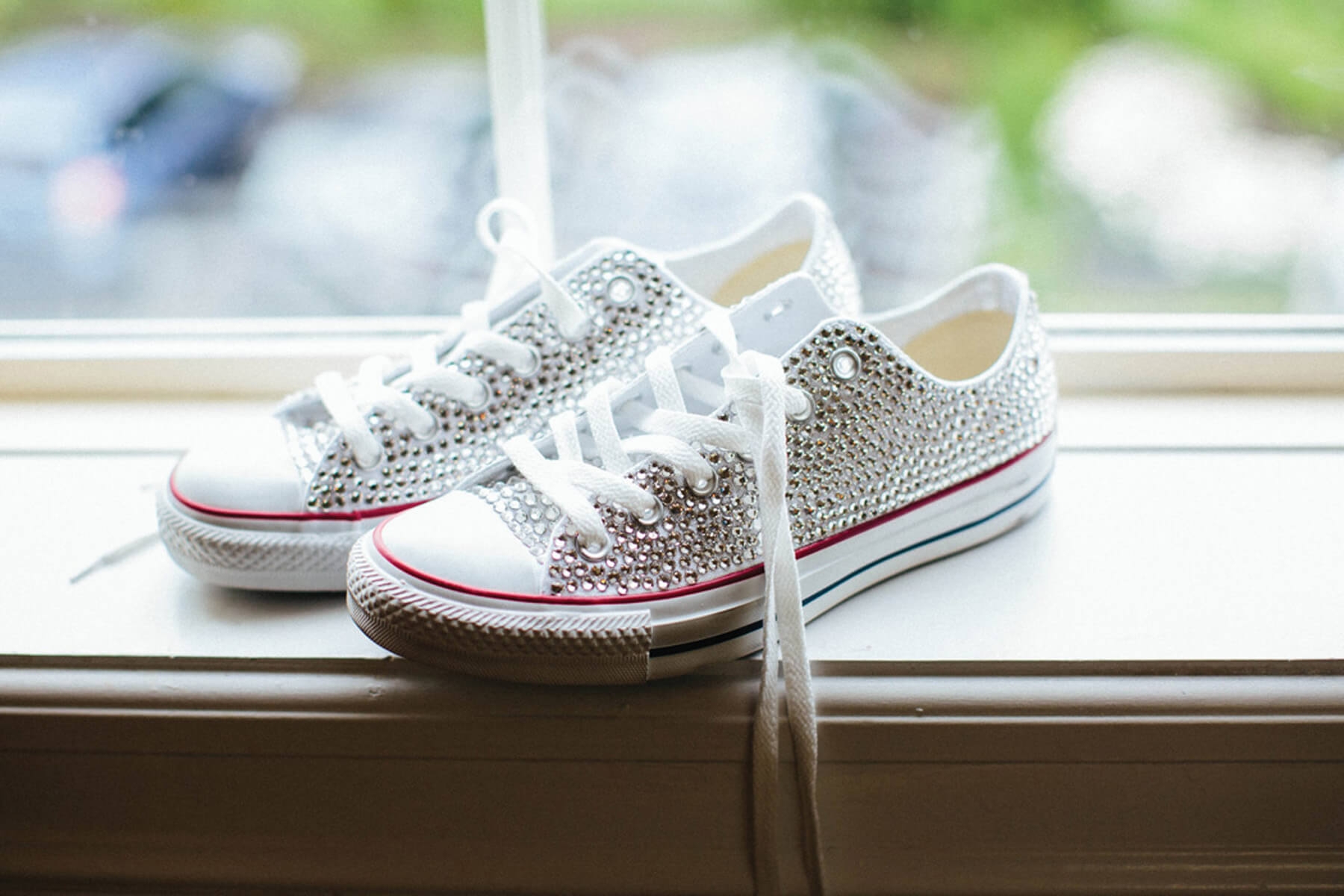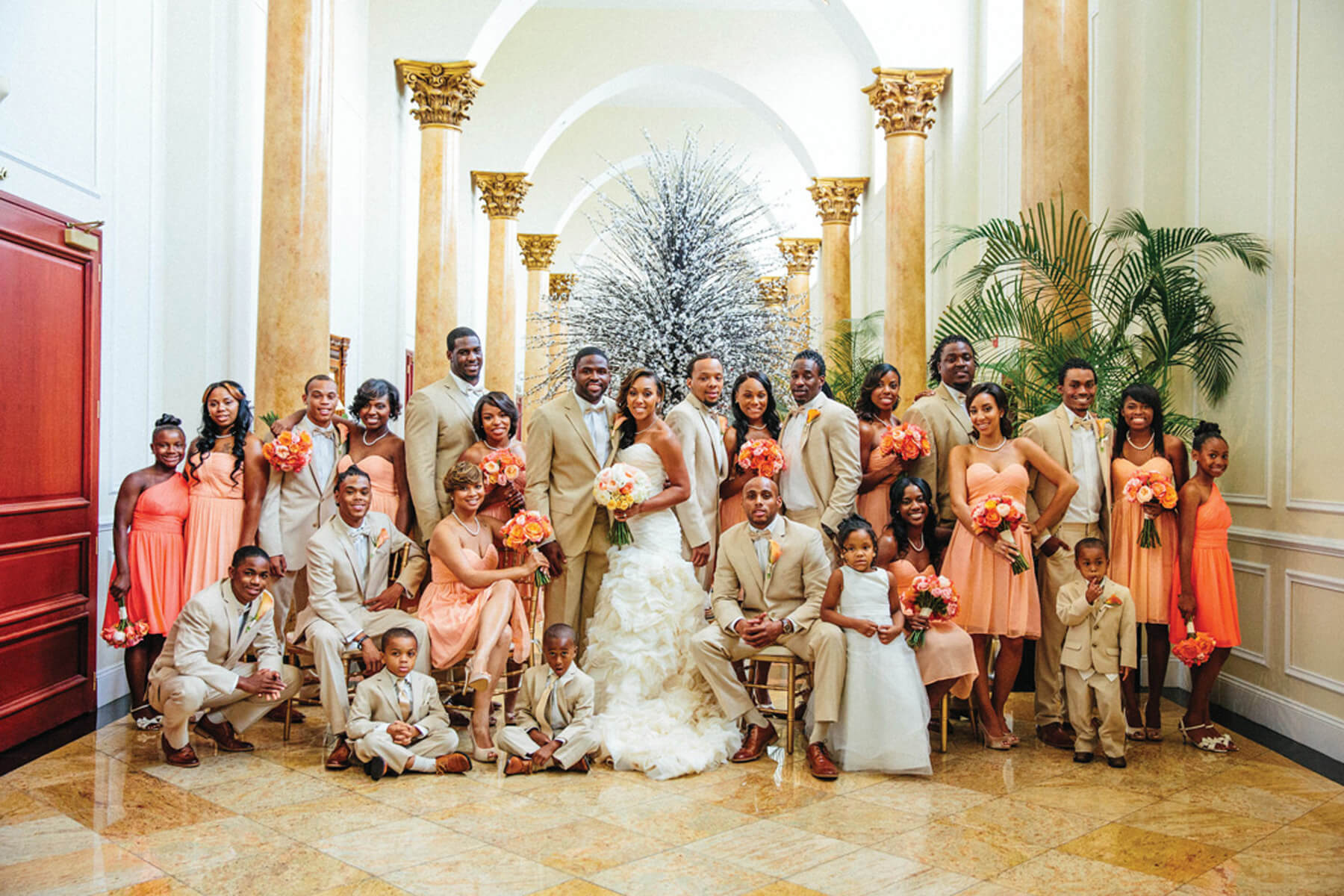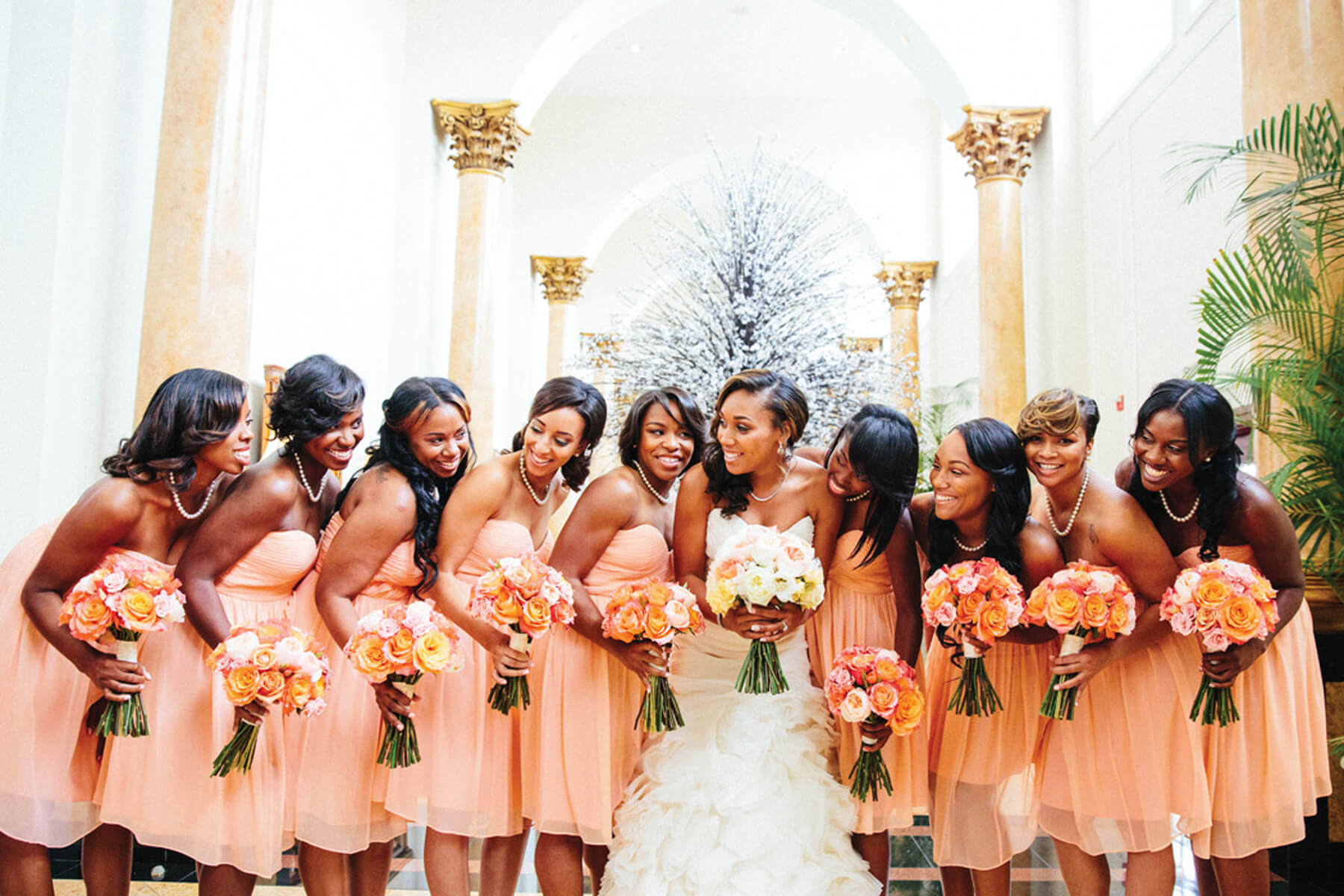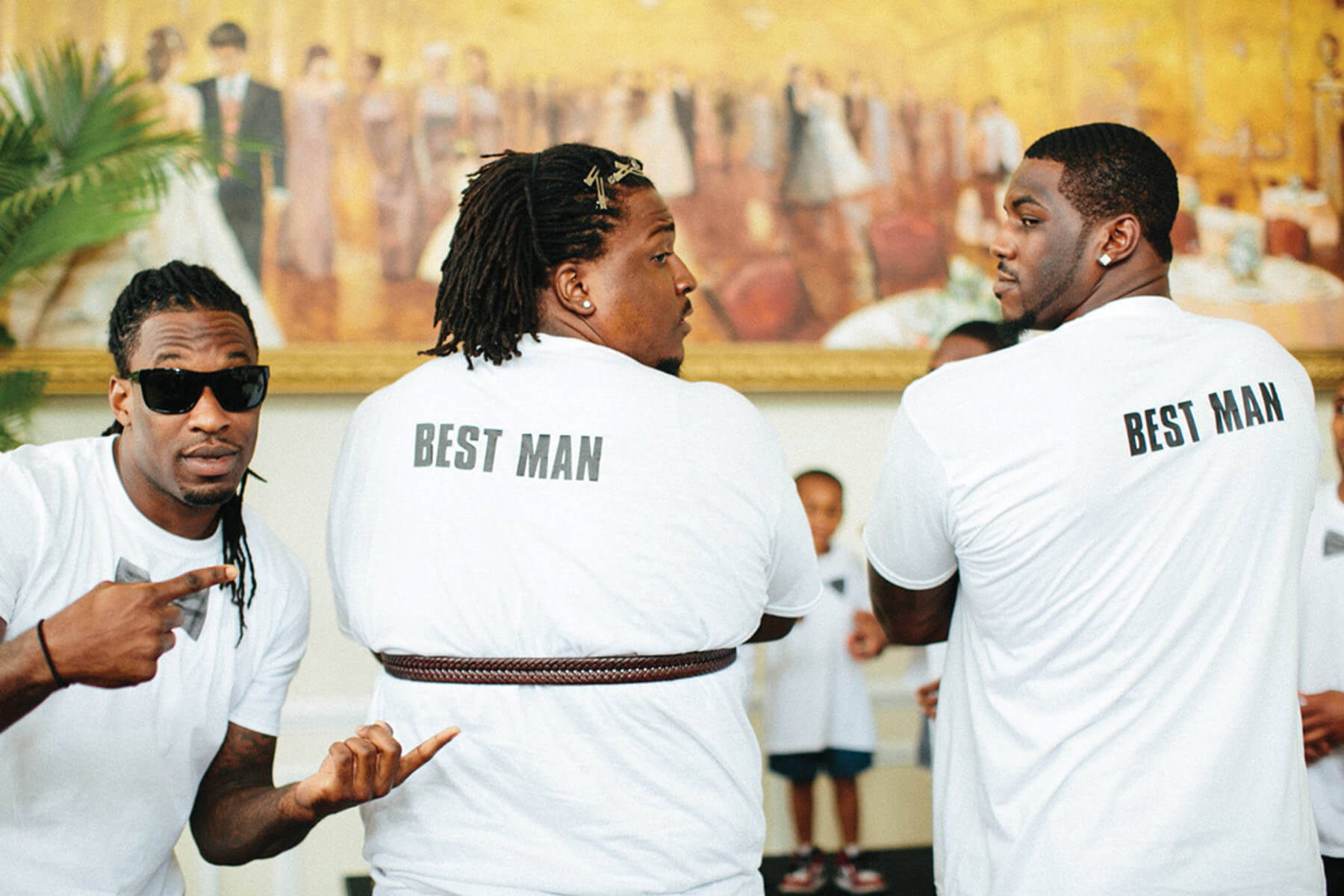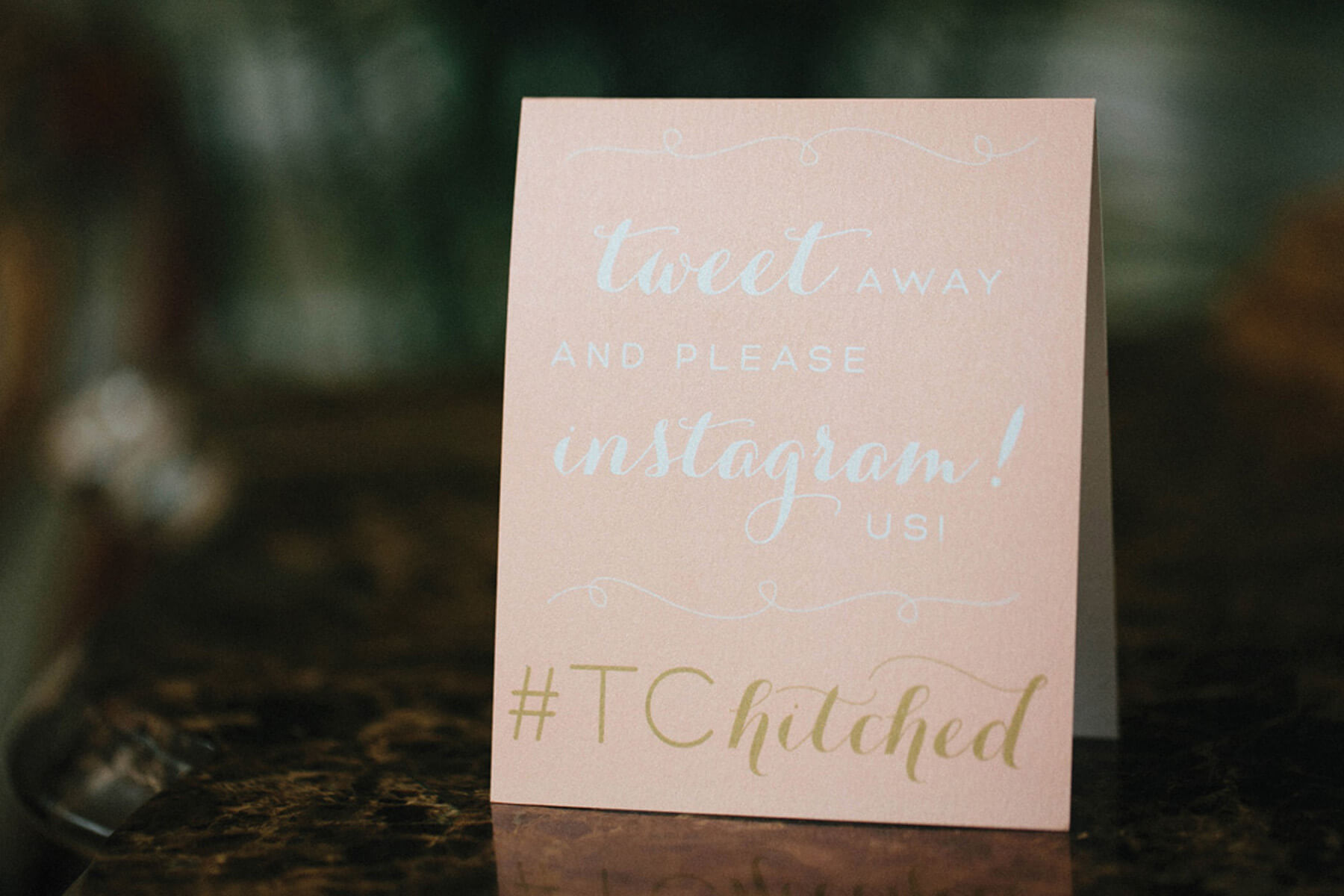 Occupations Chanel is a teacher; Torrey is a wide receiver for the Baltimore Ravens. 
How They Met We met in college through some mutual friends. I ran track for University of Maryland, and he played football.
The Engagement I got a text from Torrey asking me to bring our dogs, Prince and Mamas, to a photo shoot for the new "Show Your Soft Side" campaign. As we were taking pictures, Torrey got down on one knee and popped the question. I was speechless. I'm not even sure I said "yes" right away. I kept repeating "Are you serious?" and "Is this real?"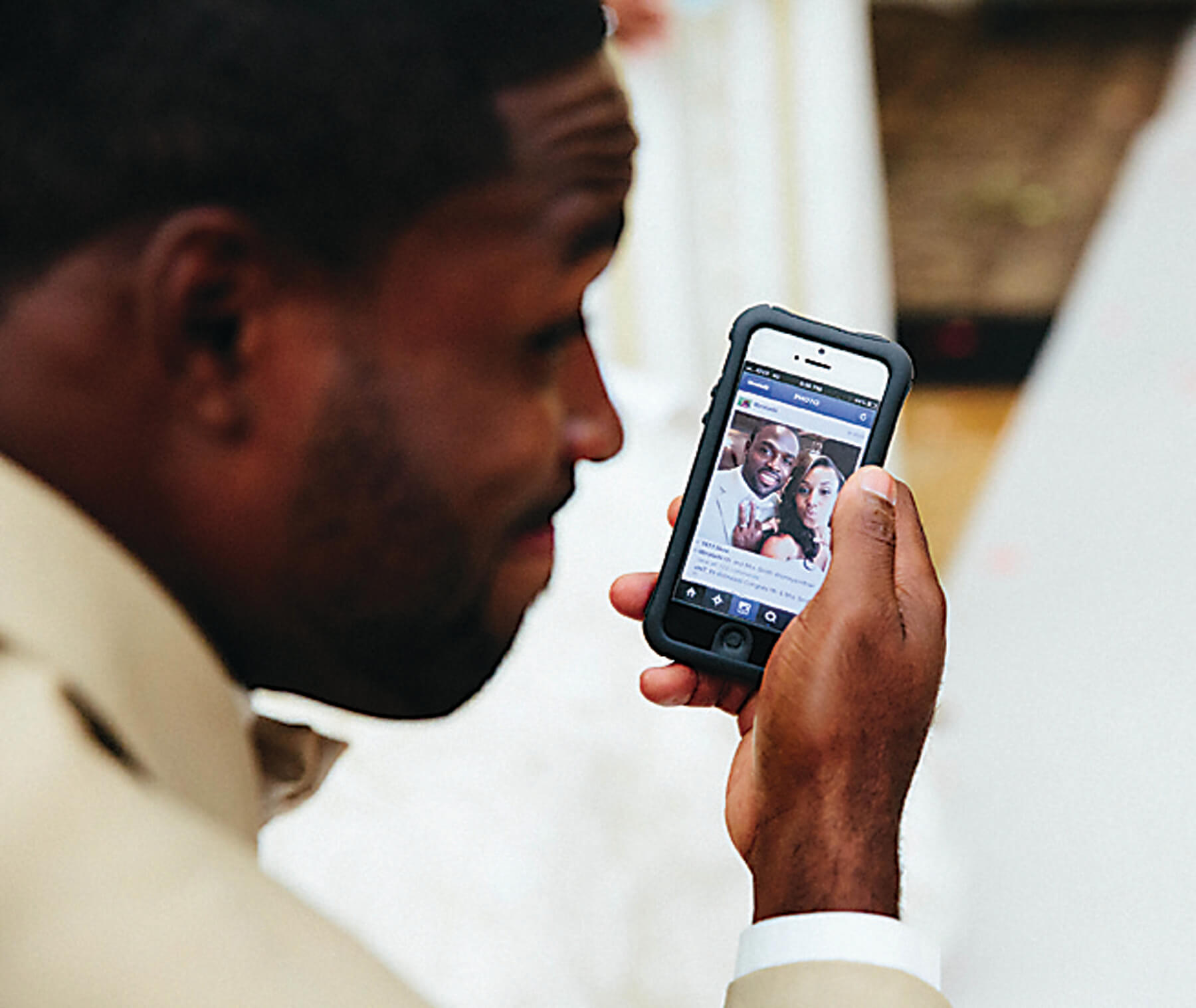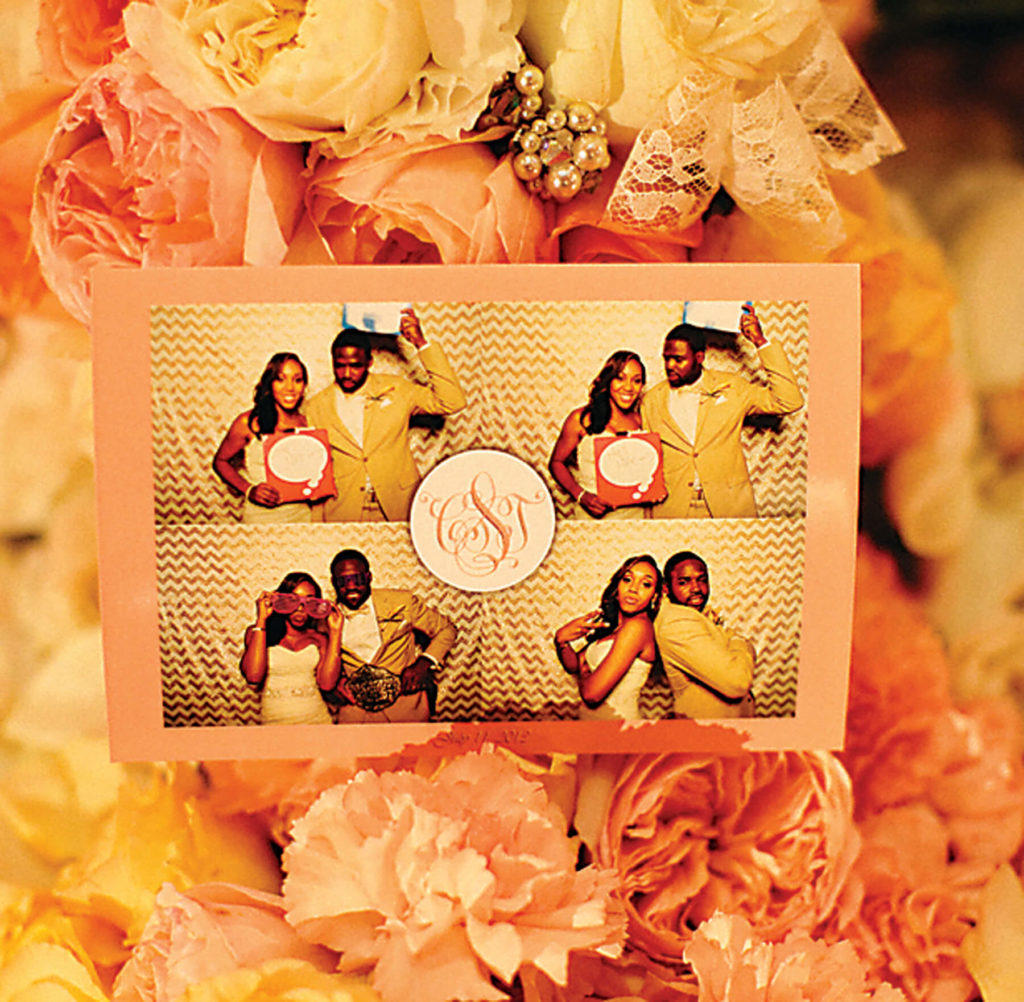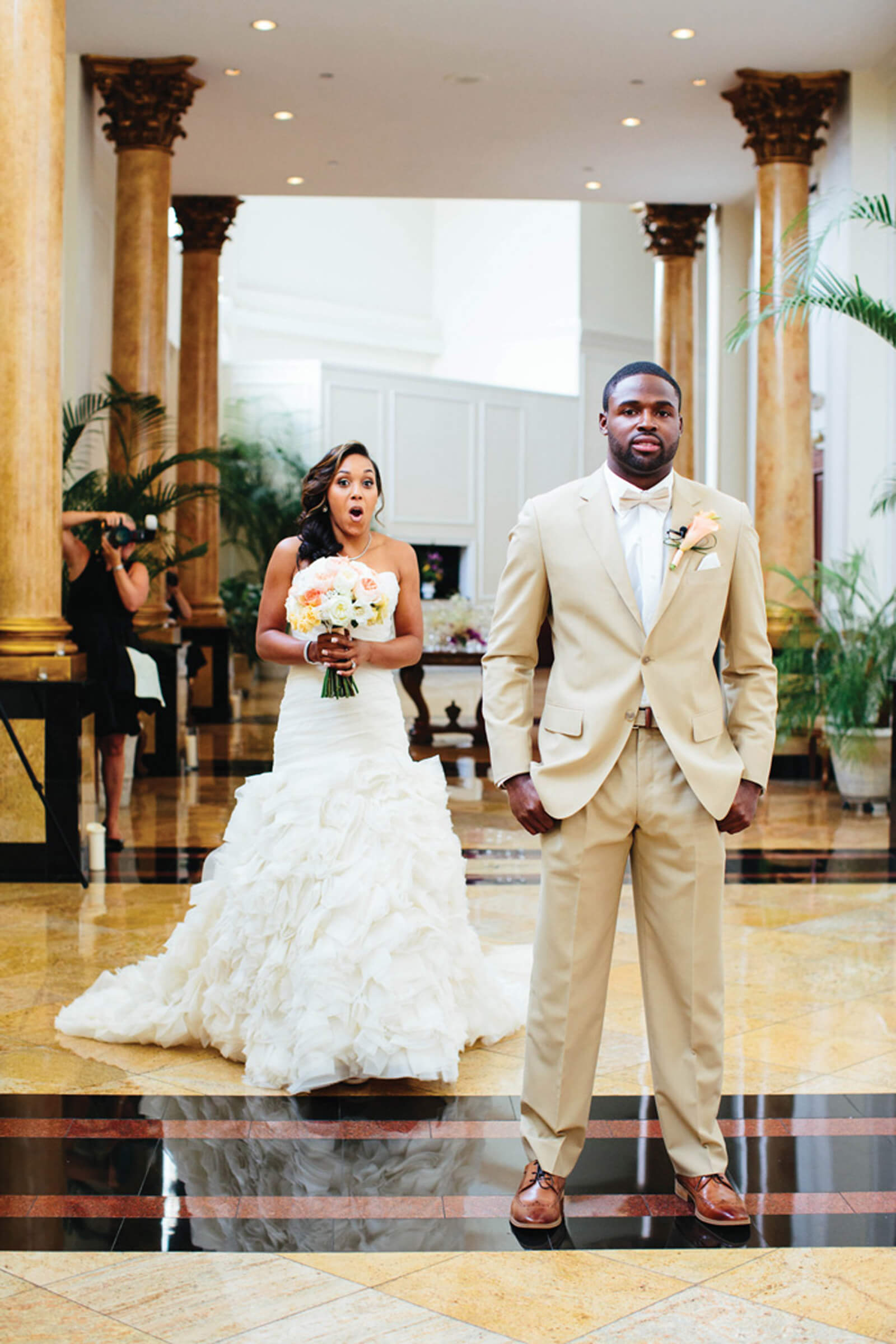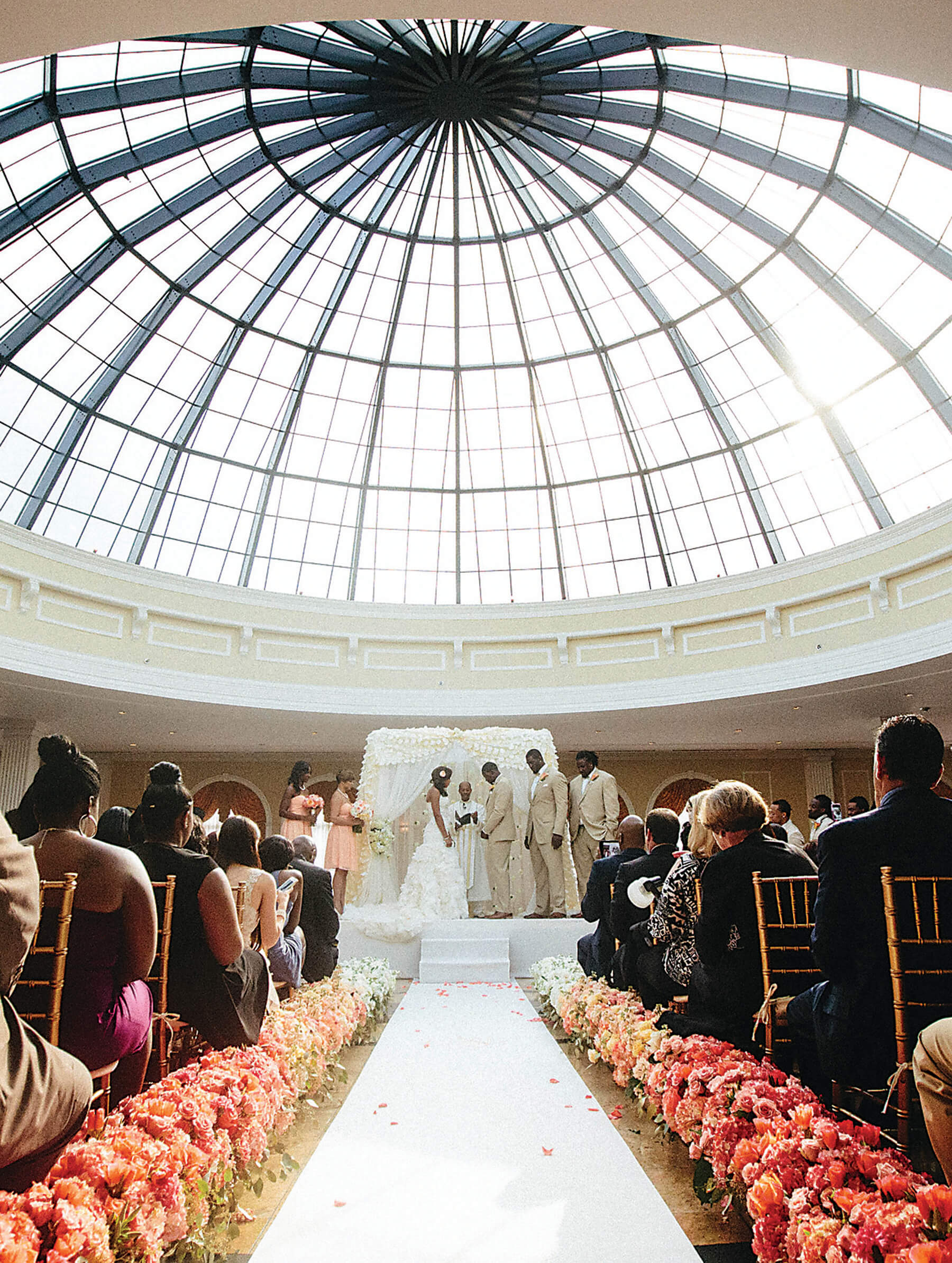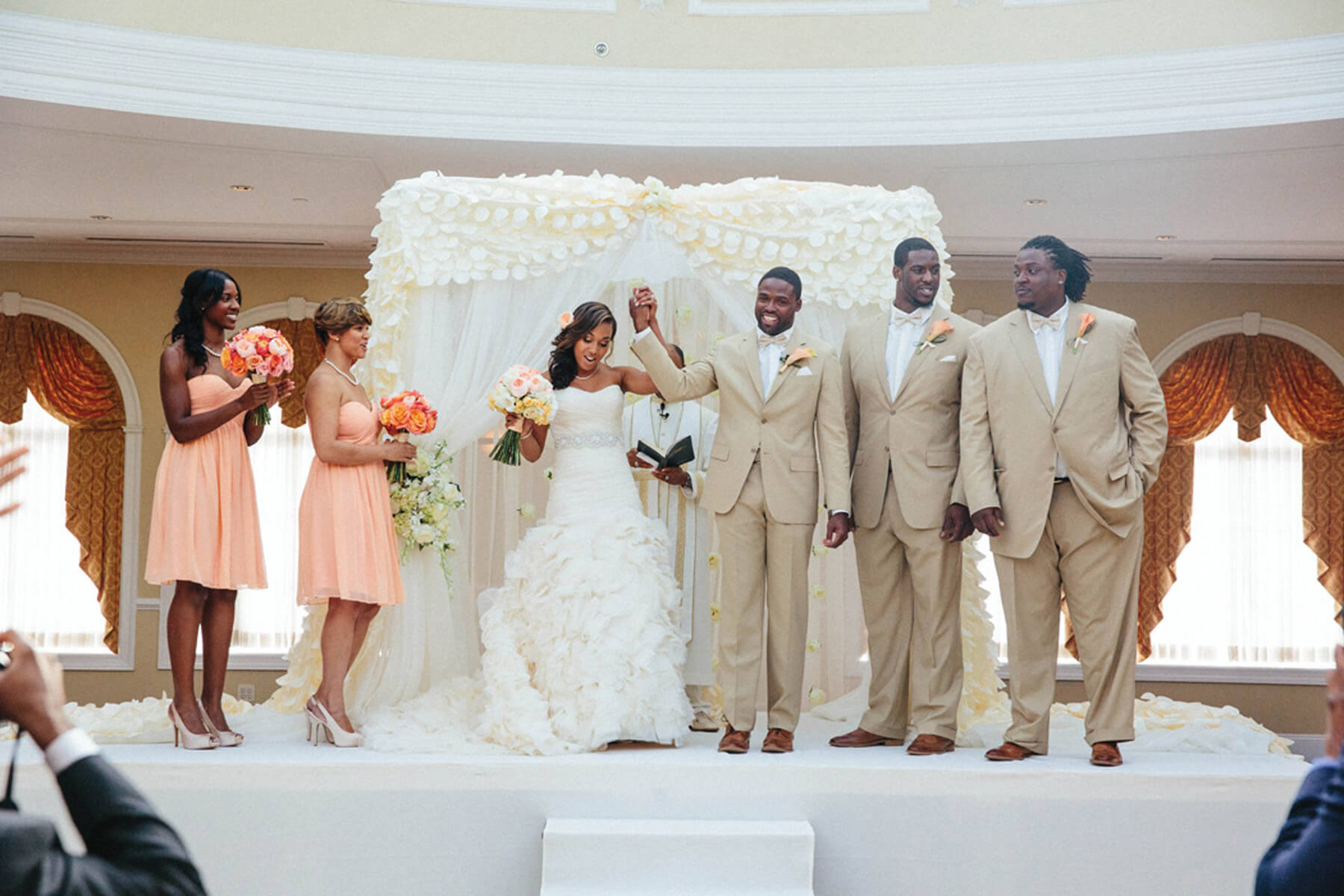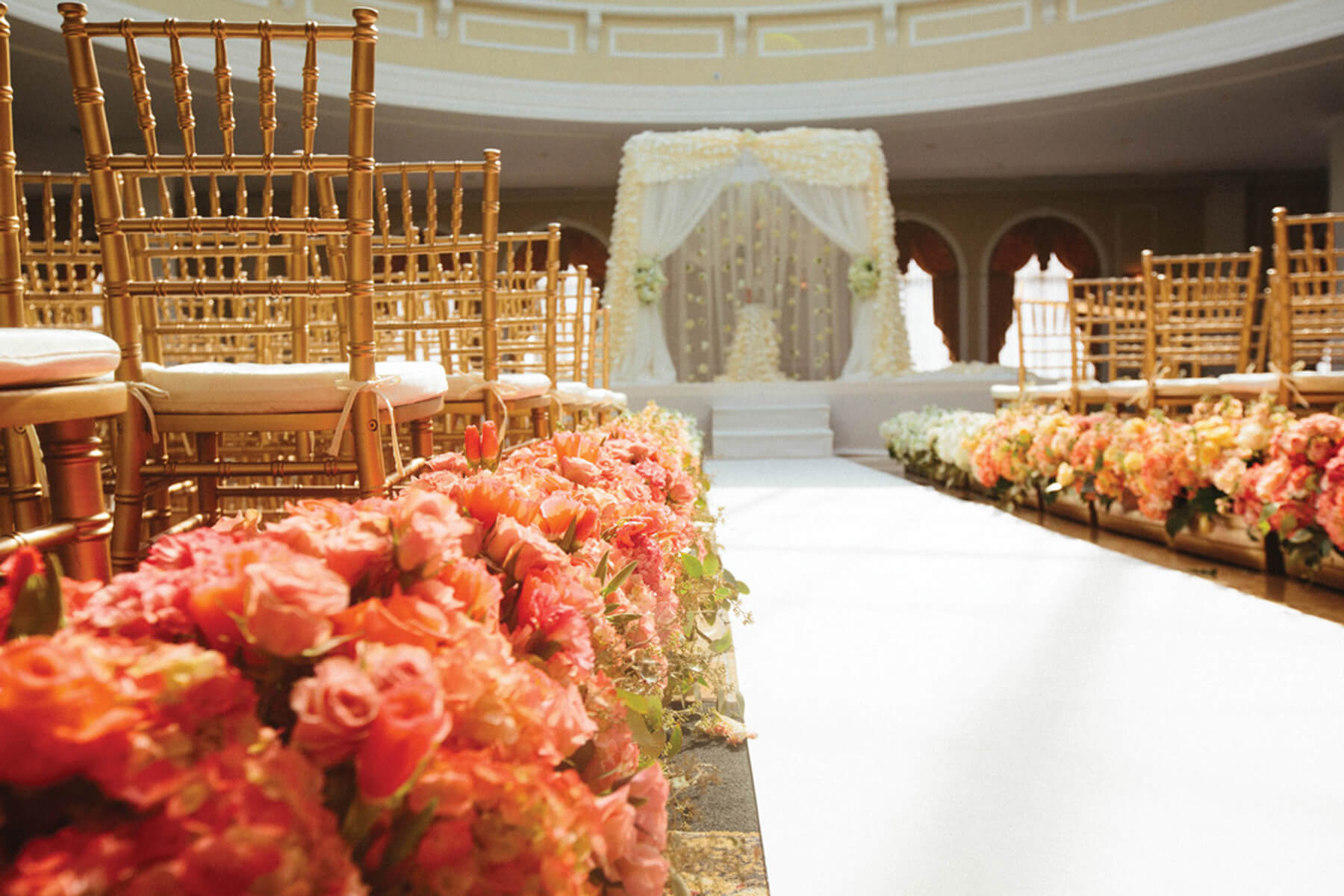 Wedding Design Inspiration I wanted something breathtaking and elegant, but not over the top.
What Was Unique and Special About Your Wedding I am a big entertainer, so I wanted our guests to be entertained from beginning to end. Torrey and I are silly people, so I wanted our personalities to show throughout the wedding. Starting from the ceremony with Torrey's random pause during our vows for some Chapstick to our wedding party dance ensemble, our wedding was full of laughs and fun. The reception had a lounge area with a caricaturist and photo booth.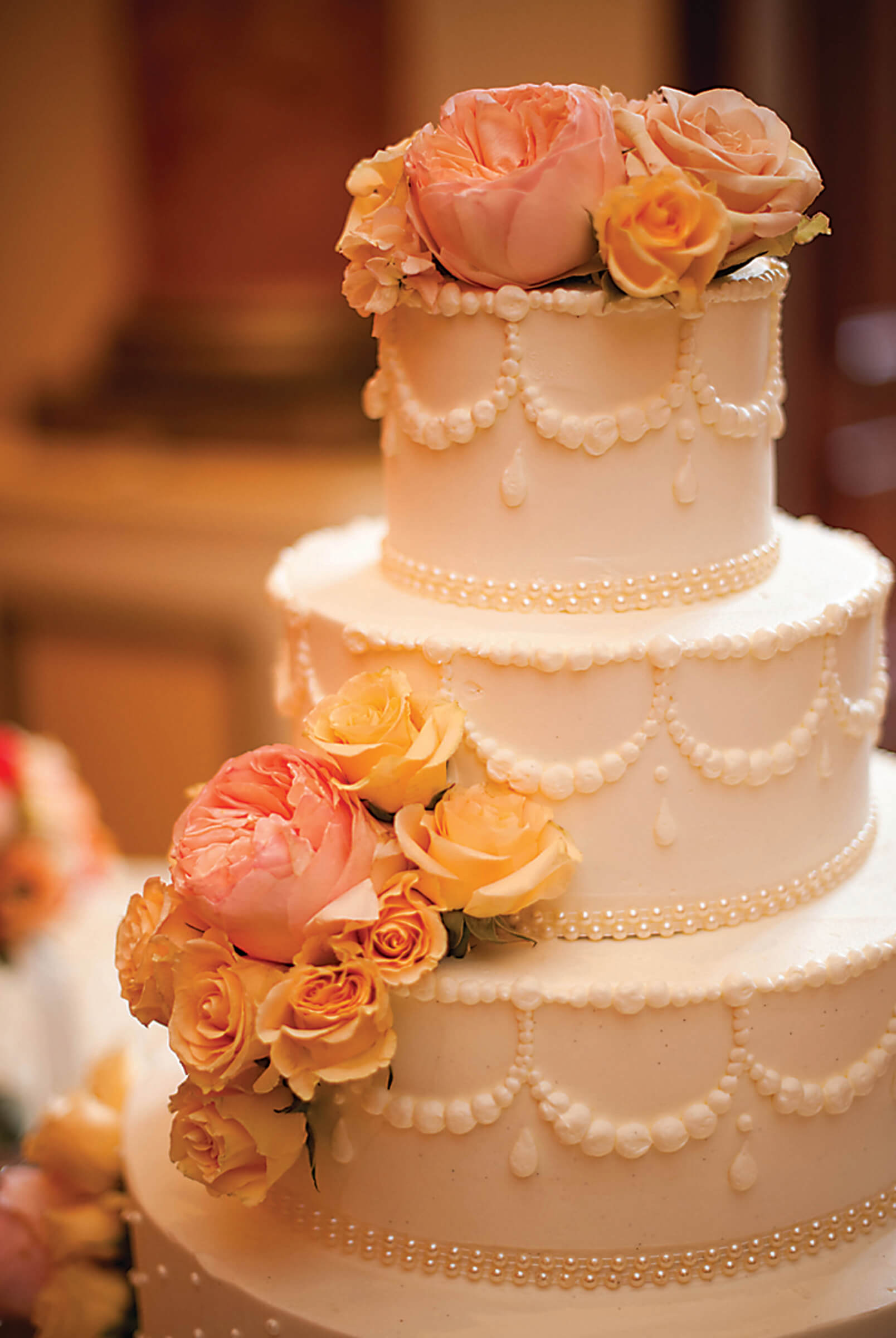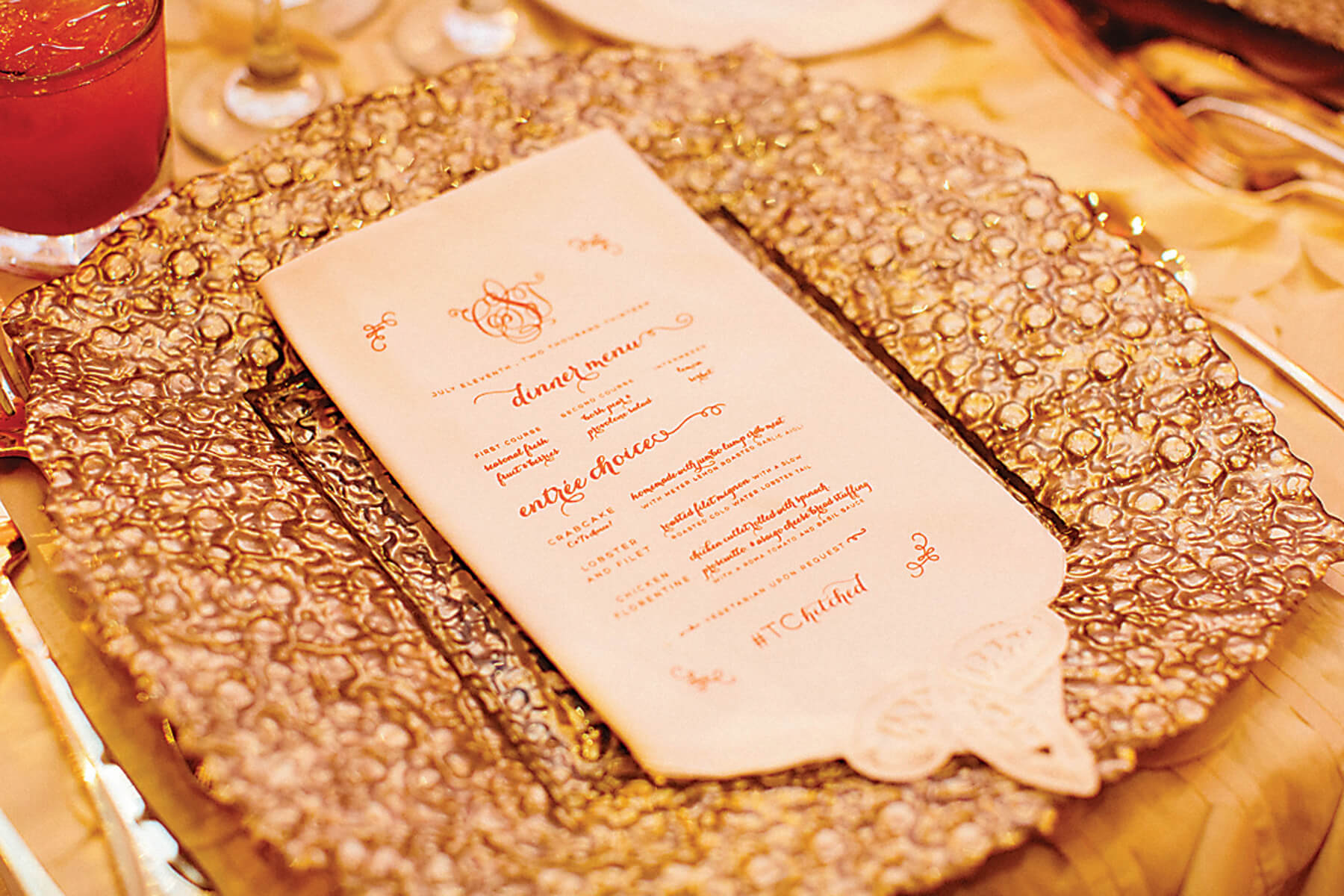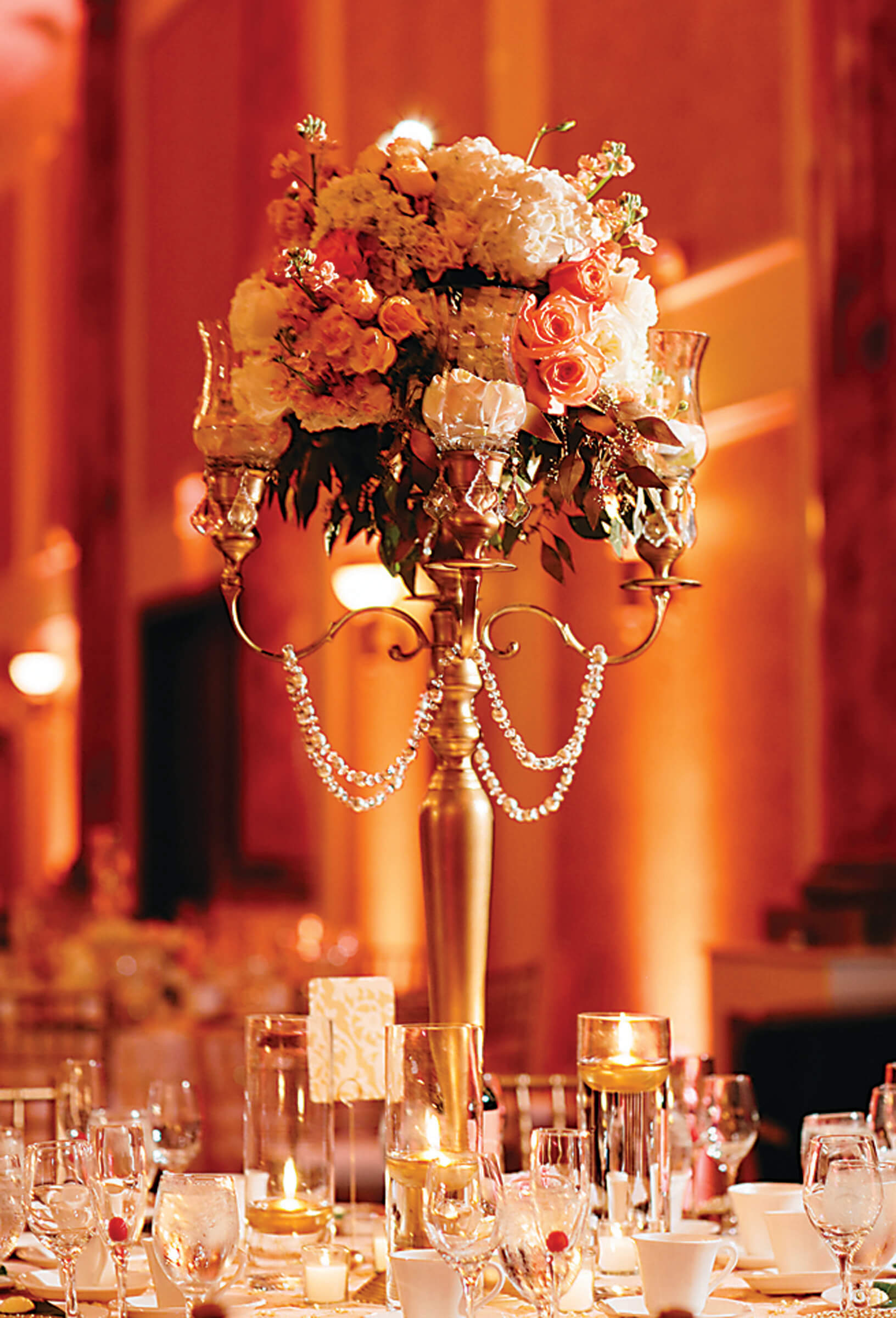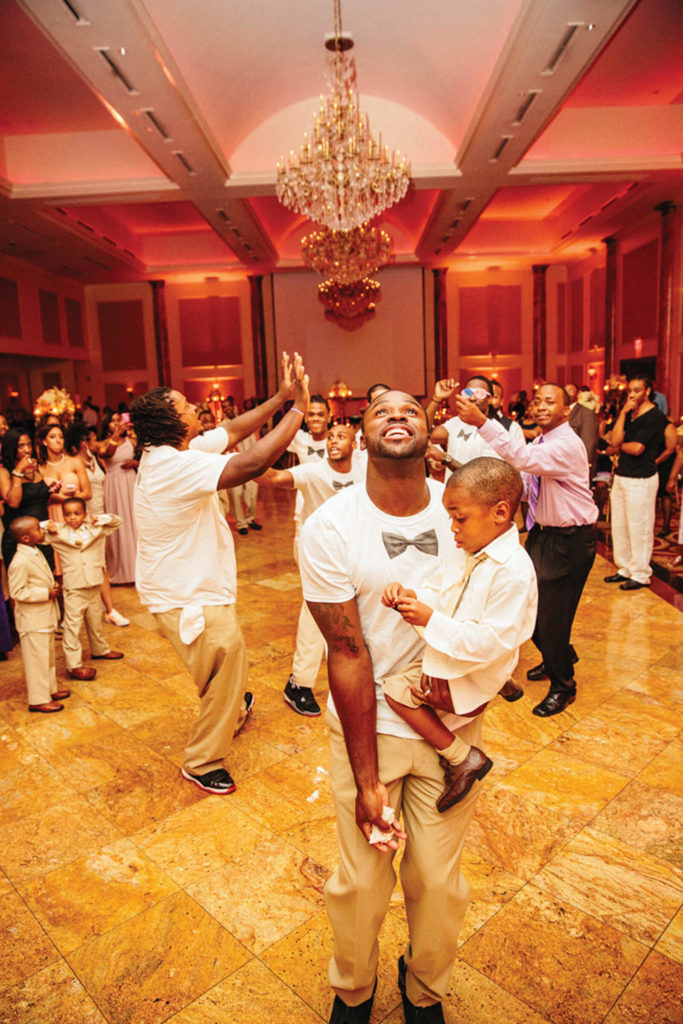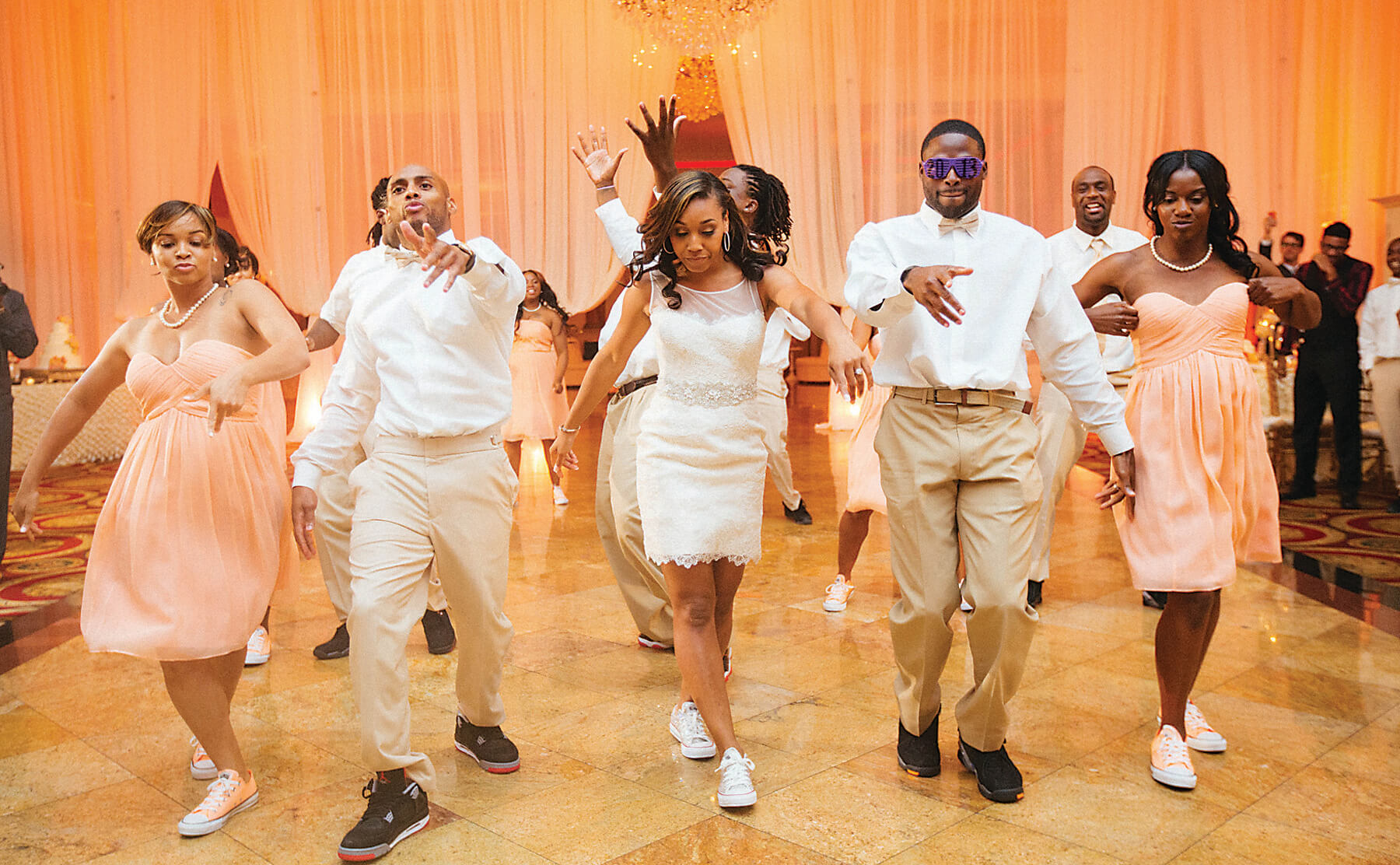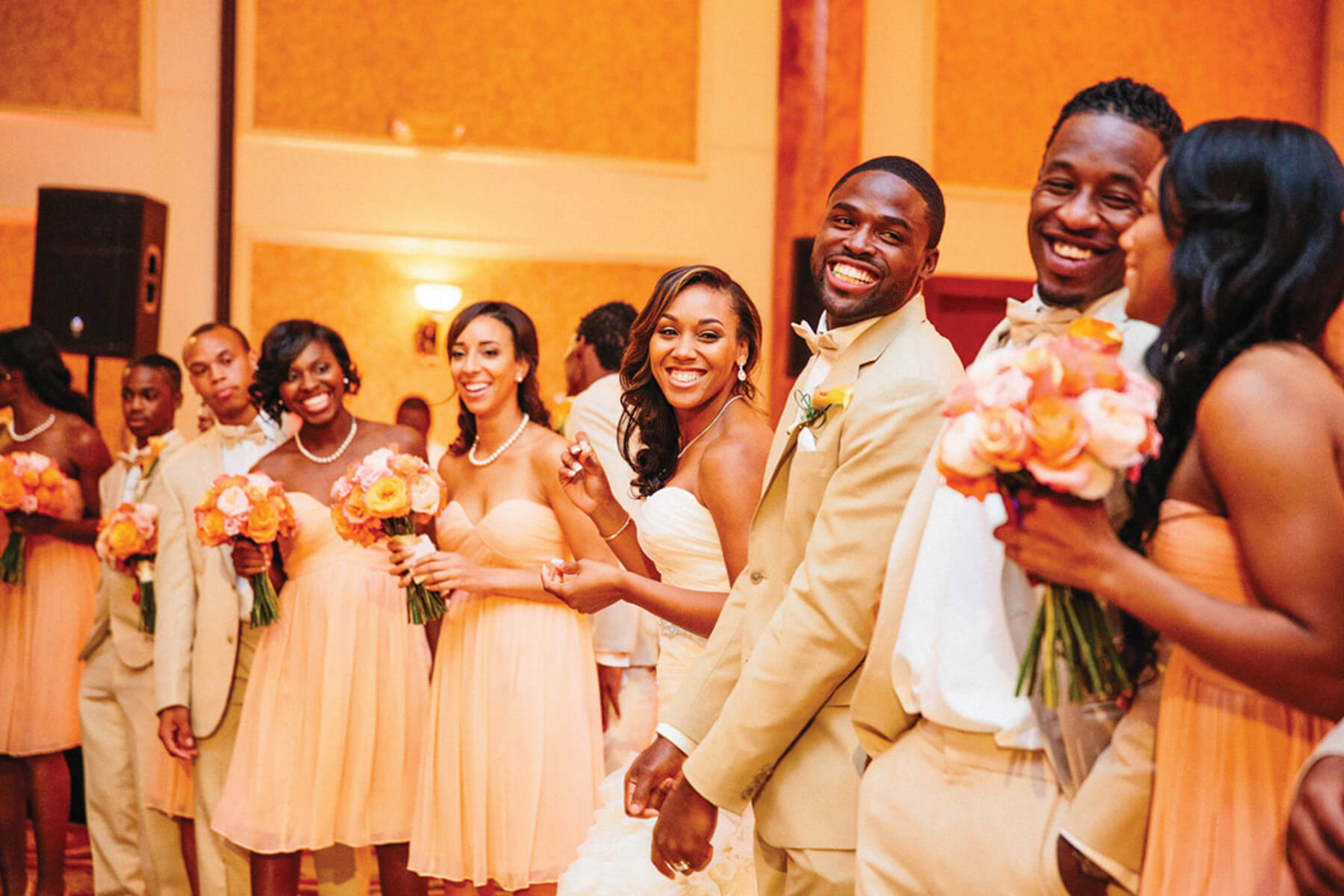 Most Unexpected Event on Your Wedding Day I would have to say when Torrey's agent, Drew Rosenhaus, decided to have us do the traditional Jewish chair dance. It was fun, but I was a little nervous!
Piece of Advice Do what makes you (and your husband) happy, not everyone else. It's your wedding.
Honeymoon We plan to do our honeymoon in the off-season.