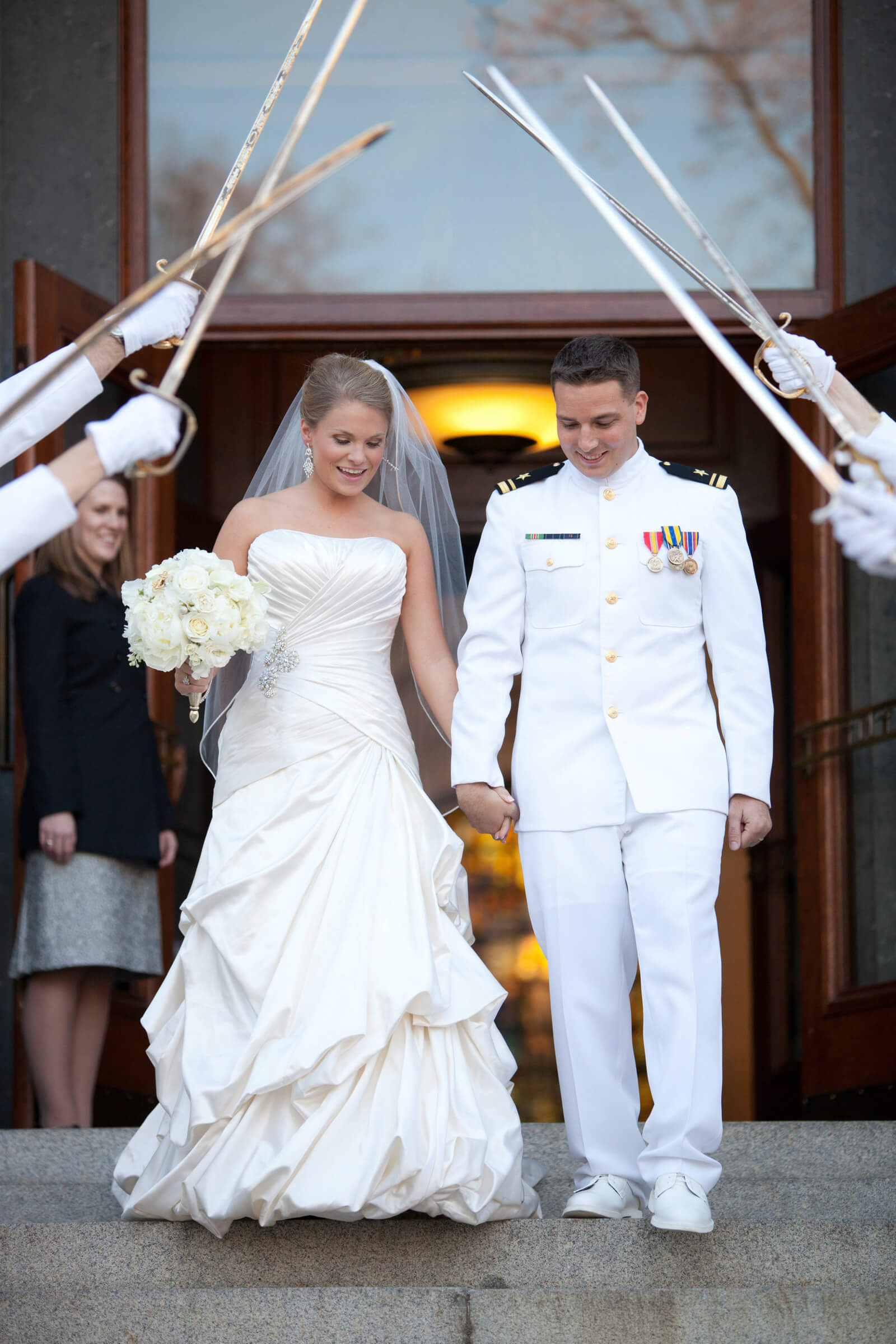 Occupations Jennifer is a leasing consultant; Scotlin a US Navy Submarine Officer.
Number of Attendees 98
Number of Attendants 12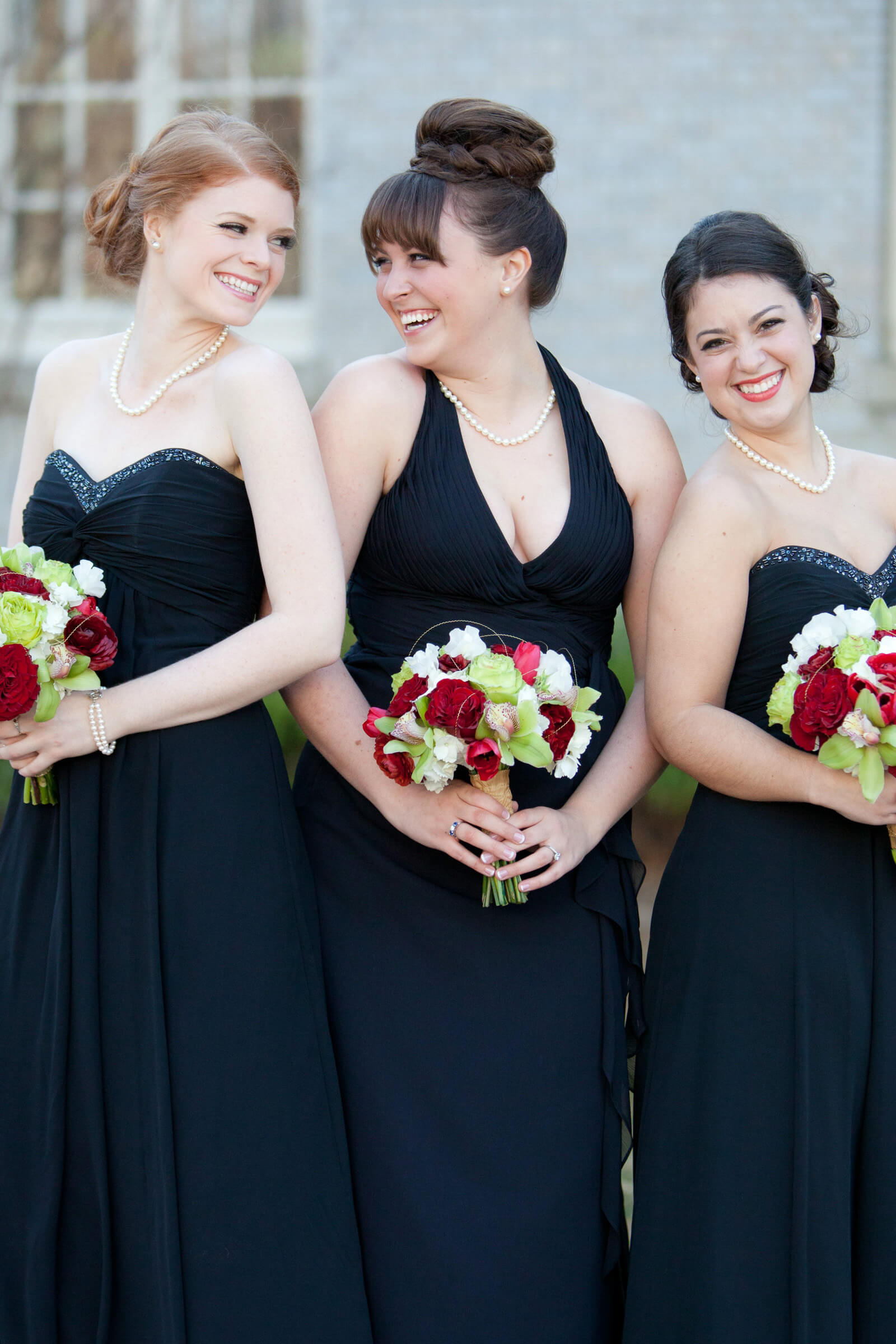 How You Met Mutual friends introduced the couple. The two met when Jennifer was going into her freshman year at the Catholic University of America and Scotlin was going into his junior year at the Naval Academy. After a few years of friendship, Scotlin invited Jennifer to a concert he was performing and asked her out. They hit it off.
The Engagement When Scotlin proposed he reached out to one of Jennifer's friends—Natalie Franke–to secretly capture this once in a lifetime moment! See the super sweet video here.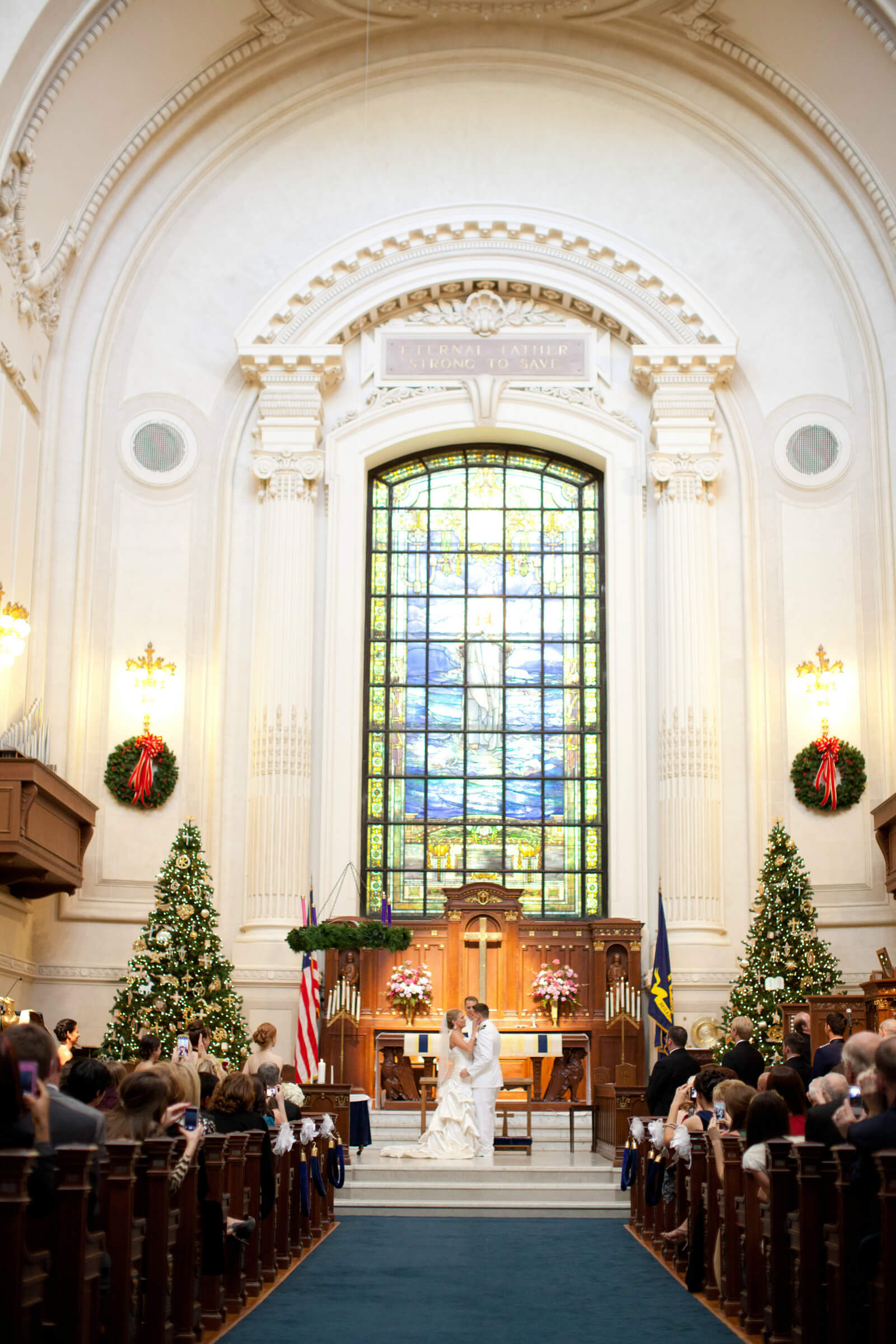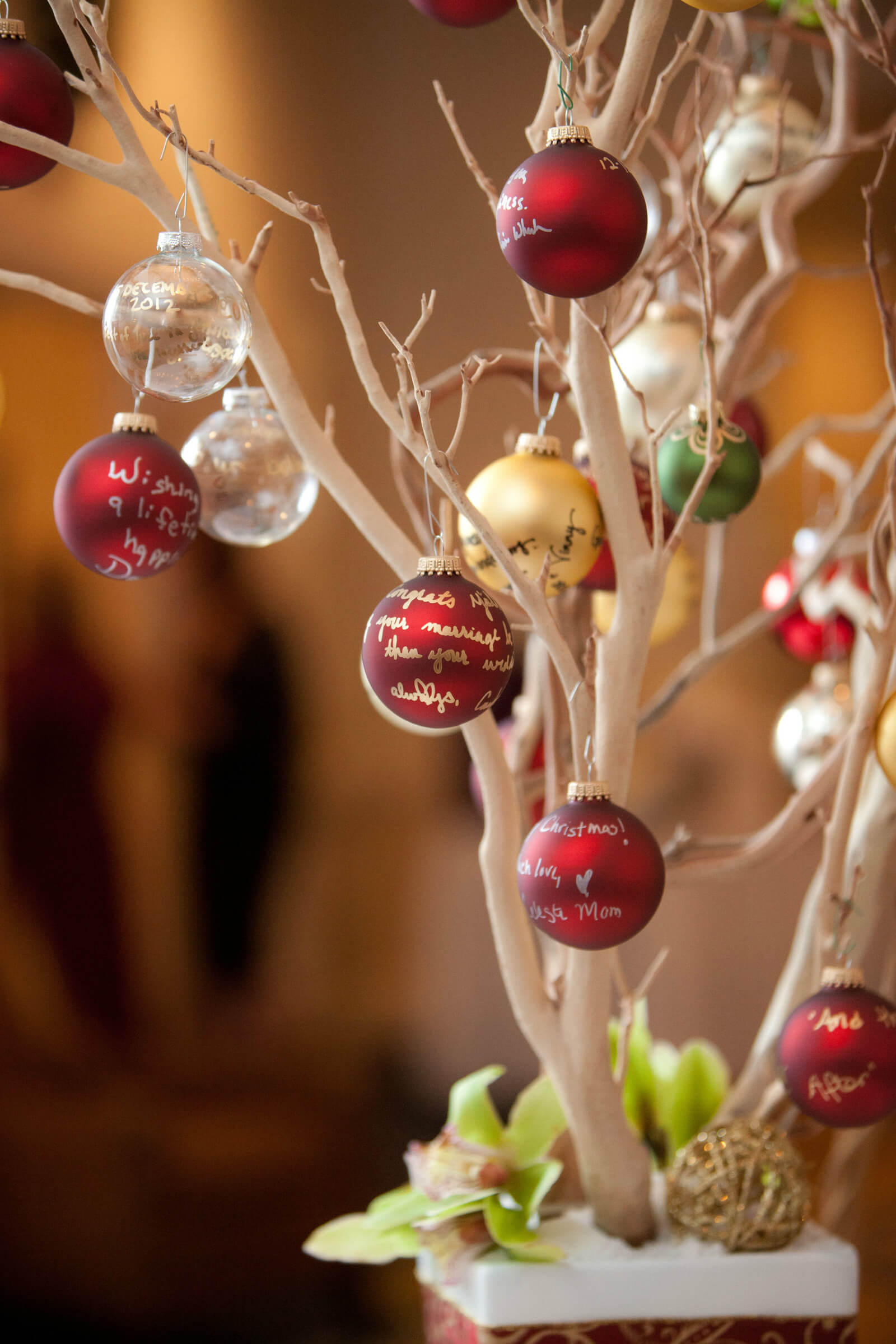 Wedding Design Inspiration Jennifer and Scotlin's wedding was formal black tie. They wanted to incorporate the Christmas holiday but not make it too cheesy. Jennifer's color preferences included gold, cranberry red, and lime green, with ornaments to accent the holidays.
What was unique and special about your wedding Jennifer and Scotlin's wedding photographers, Liz and Ryan, made their wedding very special. As a (real life married) couple, Liz and Ryan Bower, were an amazing team capturing both sides of Jennifer and Scotlin's wonderful journey that day. Liz and Ryan were able to sneak Jennifer and Scotlin away from everyone to go to the WWII memorial and capture the couple at sunset. This location has been a big part of Jennifer and Scotlin's relationship and it meant everything to them to be alone together as husband and wife.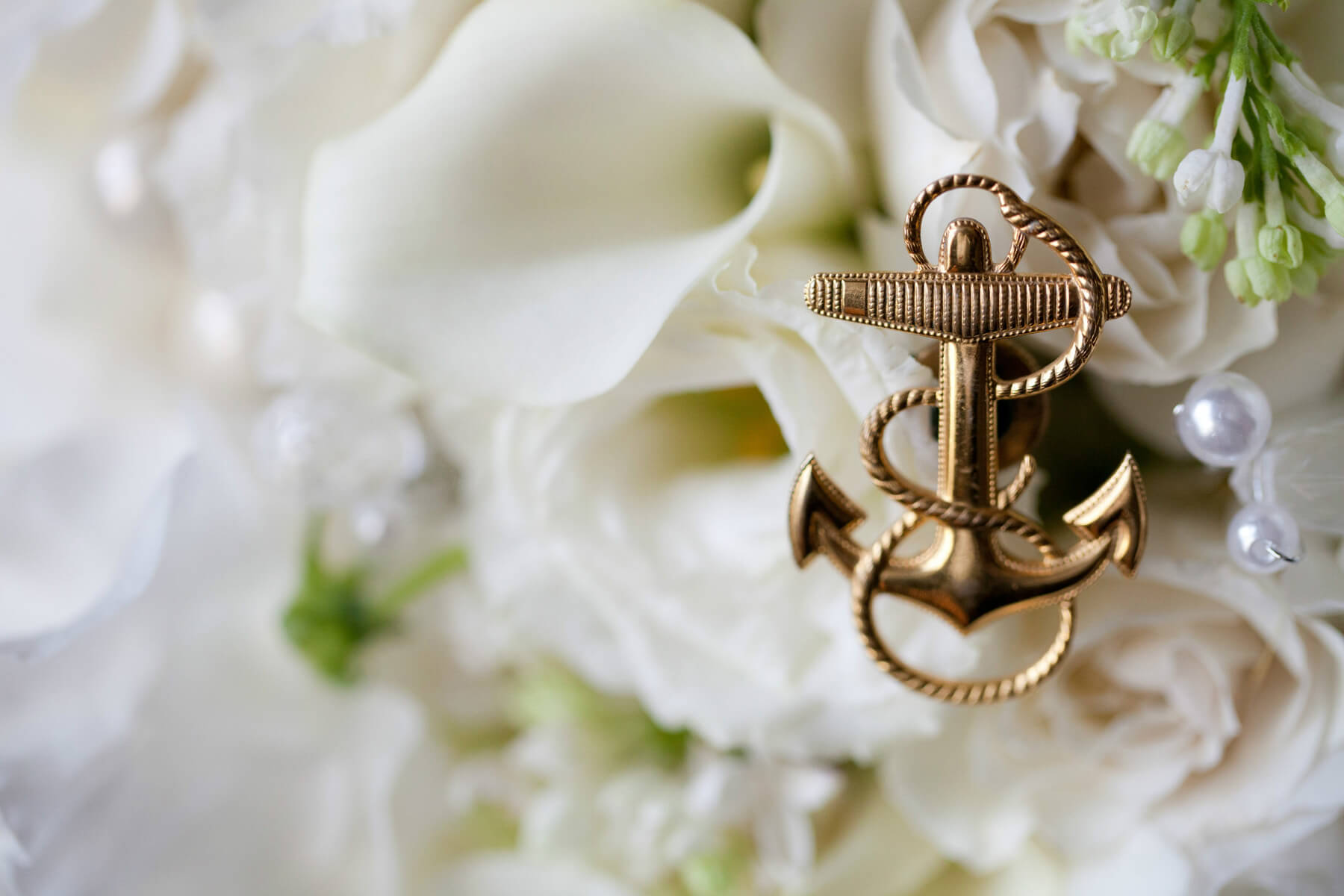 Favorite Details Jennifer loved her bride's bouquet with the vintage midshipmen anchor on it; in addition, the ornaments in the centerpieces and the ornament guest book. And the photo booth Jennifer's friends gifted her!
Most unexpected event on the day of the wedding As the girls were getting ready, the zipper on Jennifer's sister's dress broke and all the ladies rushed to get her sewn into her dress. She had to get cut out of her dress afterwards!
Piece of Advice Let go and let God. On your wedding day something is bound to go wrong, but all that matters is that you are married to your soul mate and one day will not dictate the rest of your lives… So enjoy it!