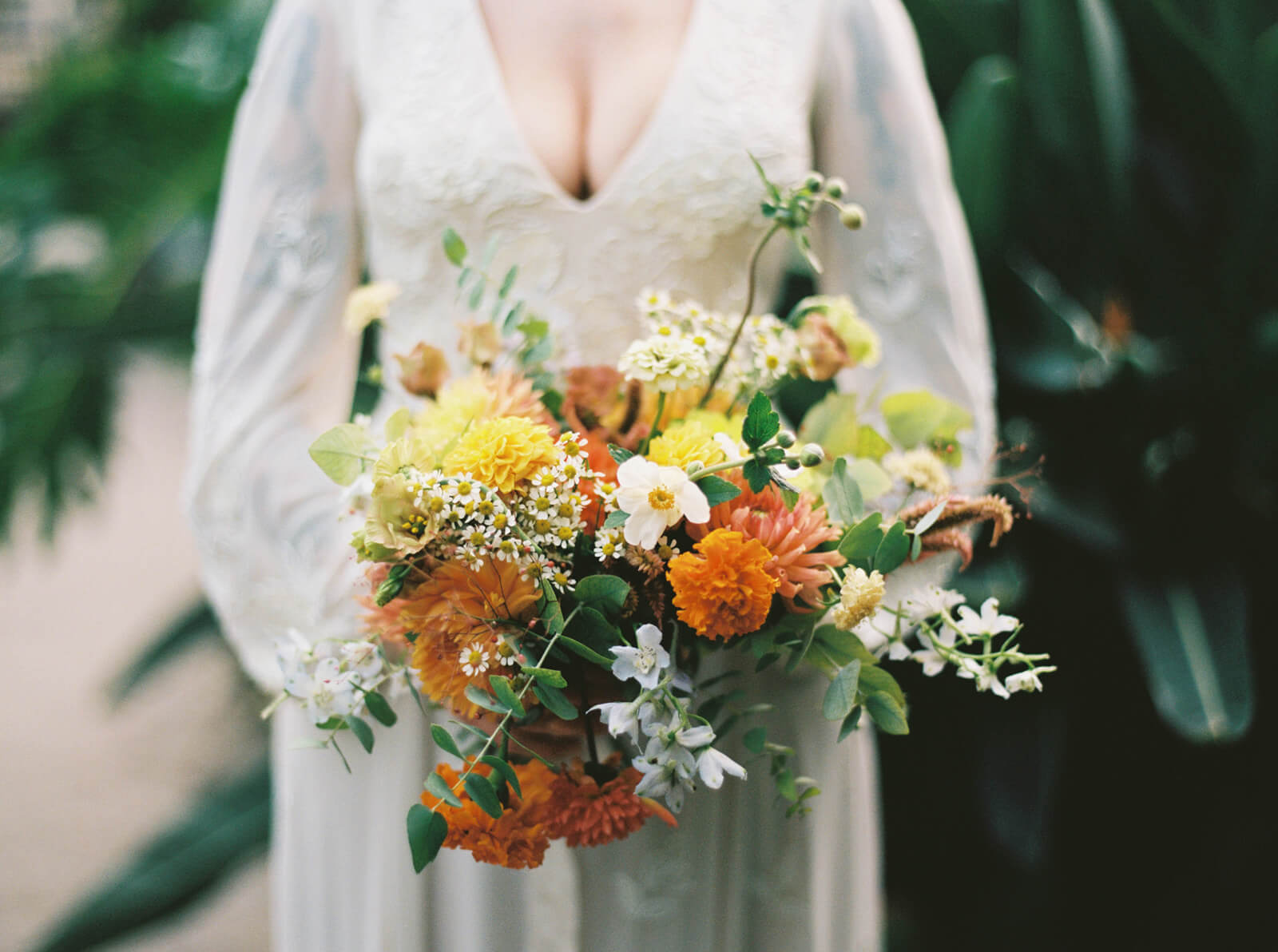 Occupations Annie is the owner of Homebody General Store, Paul is a video editor/ animator.
Wedding date September 12, 2021
Number of Attendees 60
How You Met Funnily enough, we met modeling in a styled bridal photoshoot organized by Nikki Daskalakis. I was the bride and Paul was the groom. We celebrate our anniversary on the day we met and still joke about our "arranged marriage." And Nikki photographed our wedding.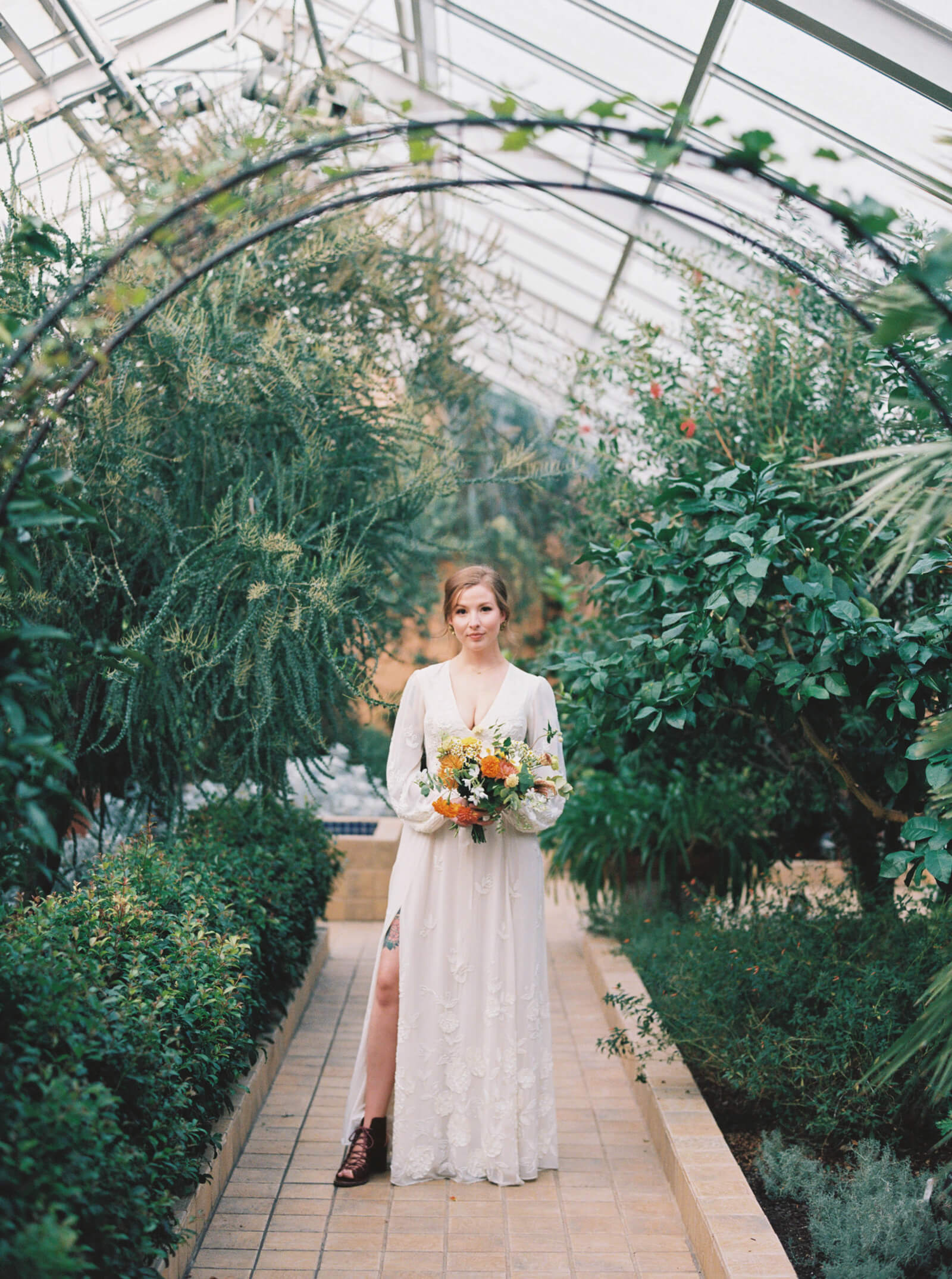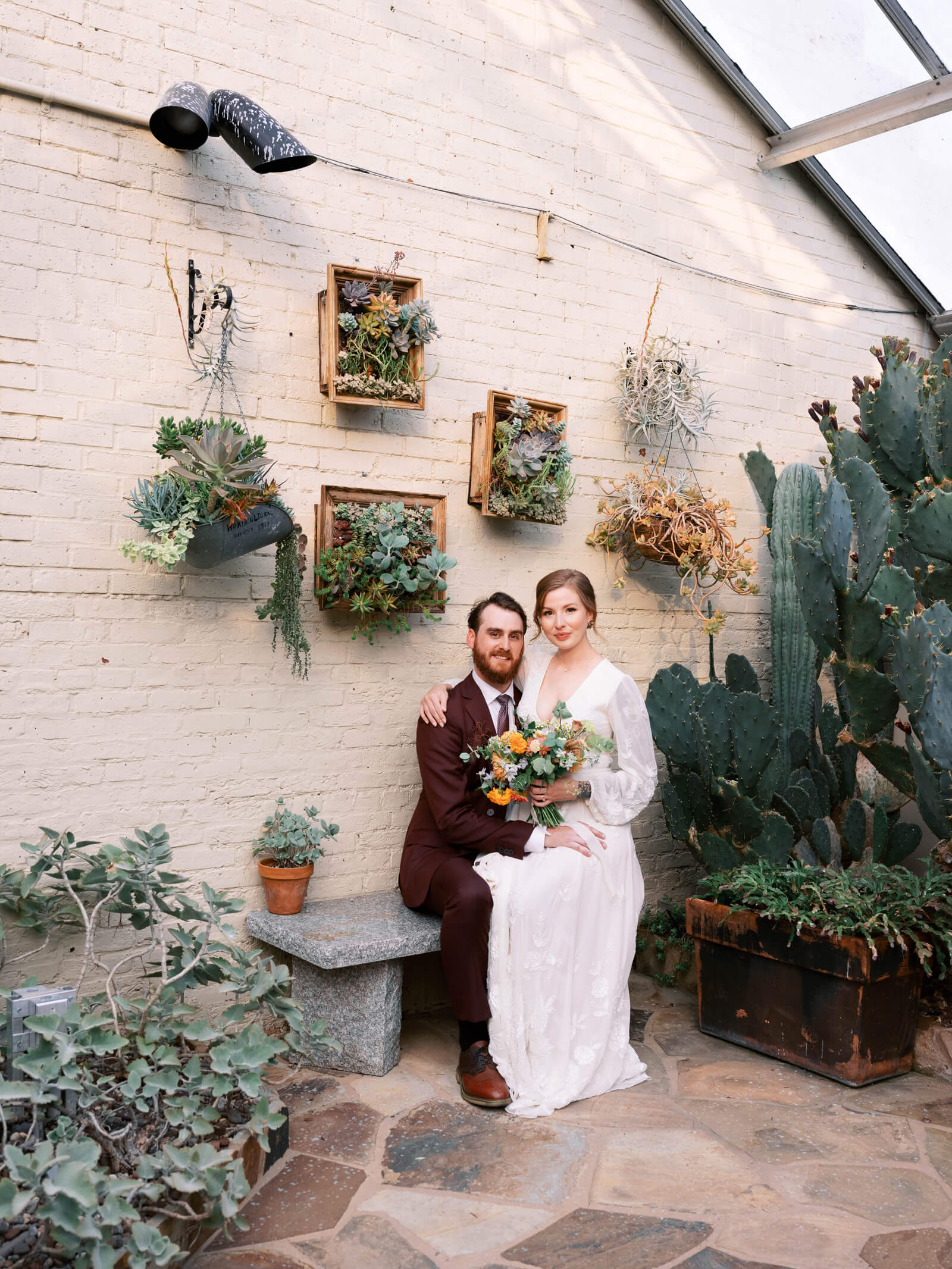 The Engagement Paul proposed during a camping trip in Acadia National Park with our dog, Fig. It was sunrise on Cadillac Mountain, and I'd just tumbled out of bed, so all I could respond was, "What?!" Of course, he knew what I meant.
Wedding Design Inspiration One of the reasons we loved Rawling's as a venue was that we wouldn't need to plan too much in the way of decor. I did know, however, that I'd want our florals to contrast the lush greens of the gardens. I chose a dress with a simple silhouette and bright yellows, corals & oranges for my bouquet.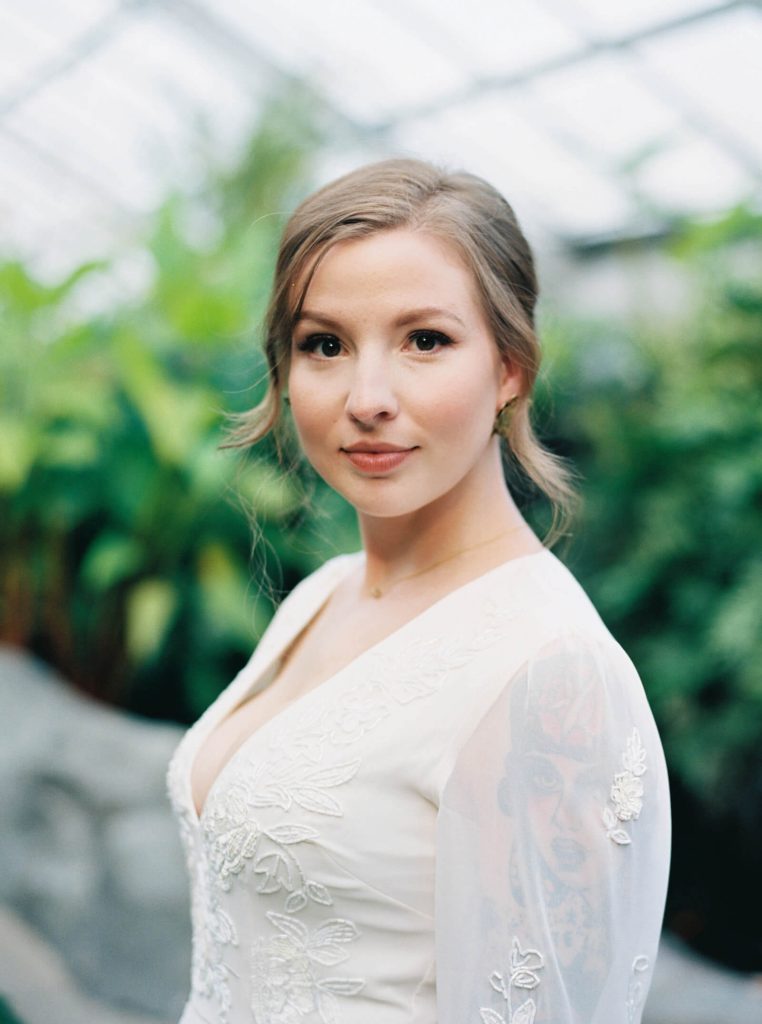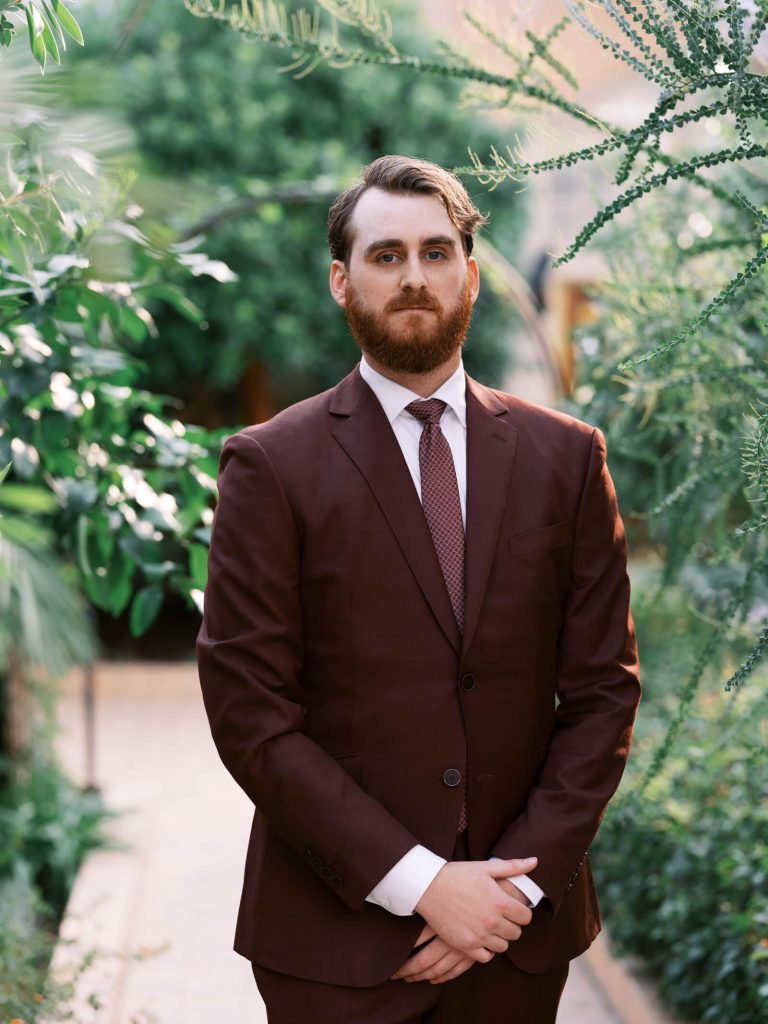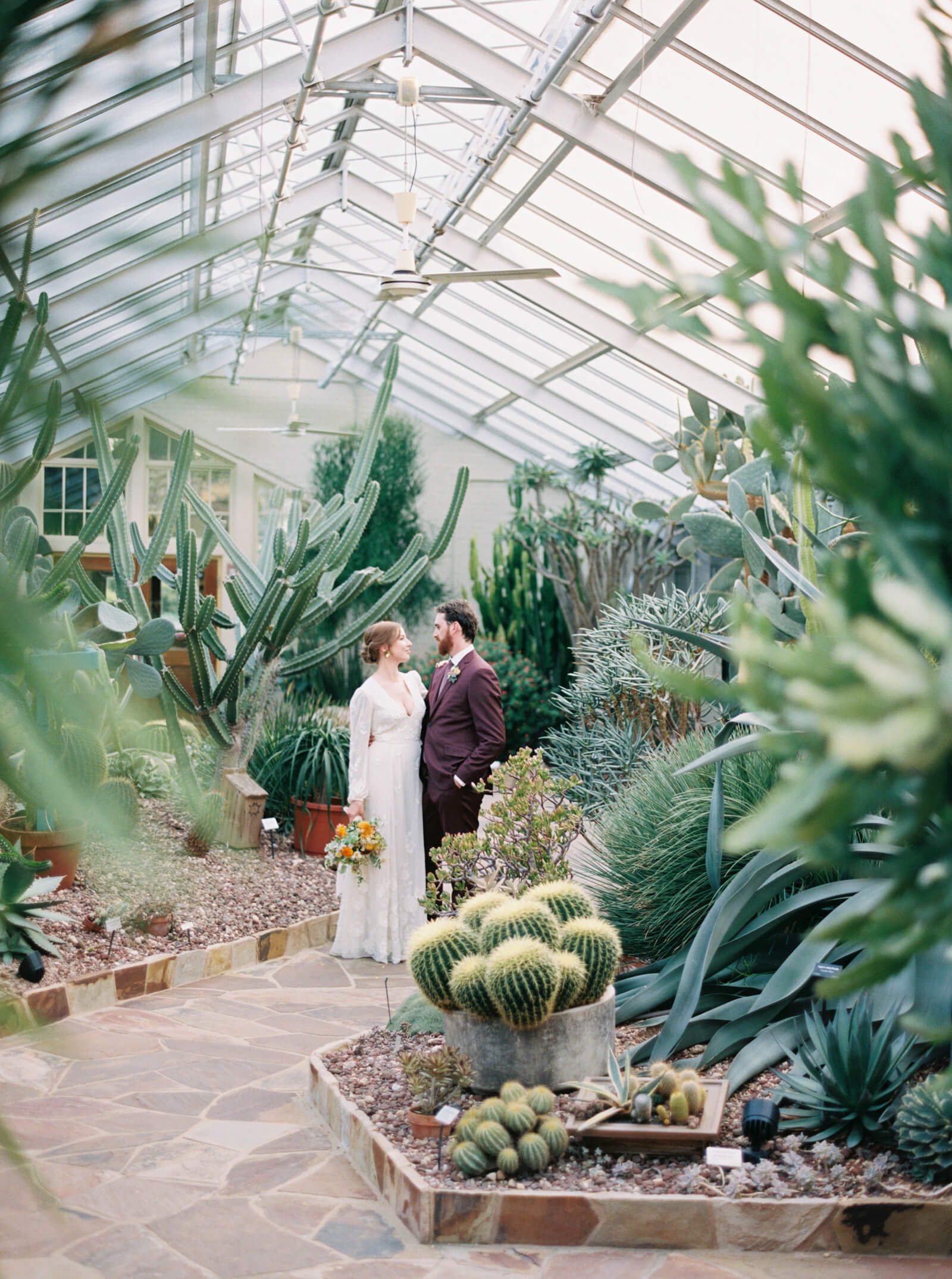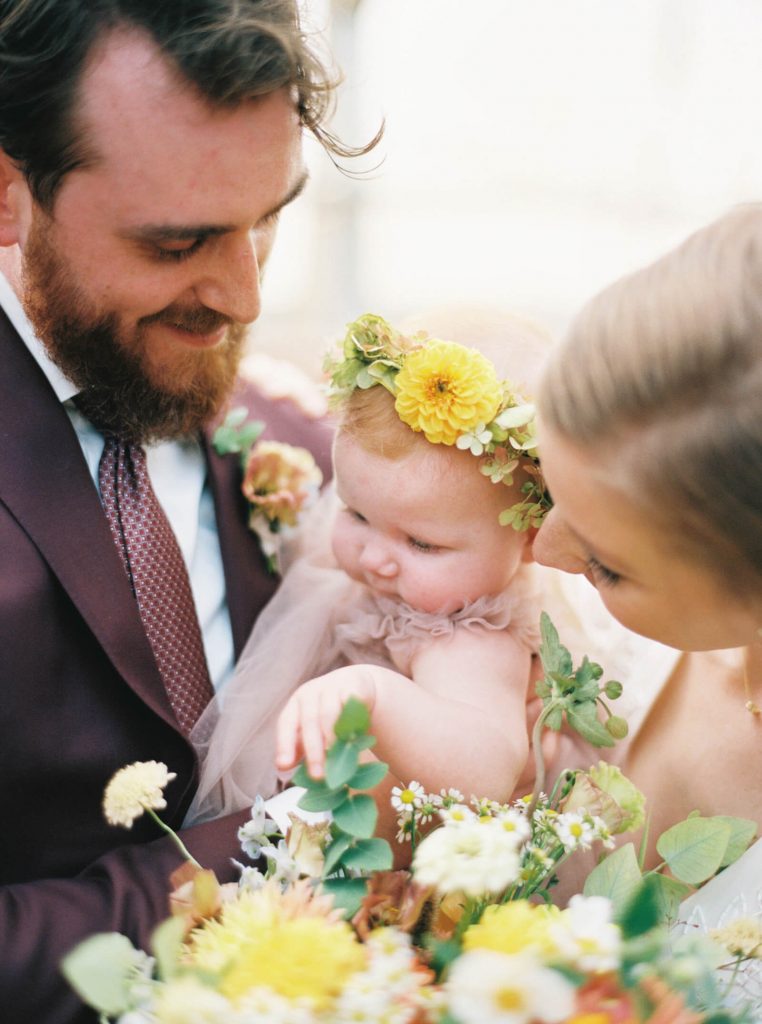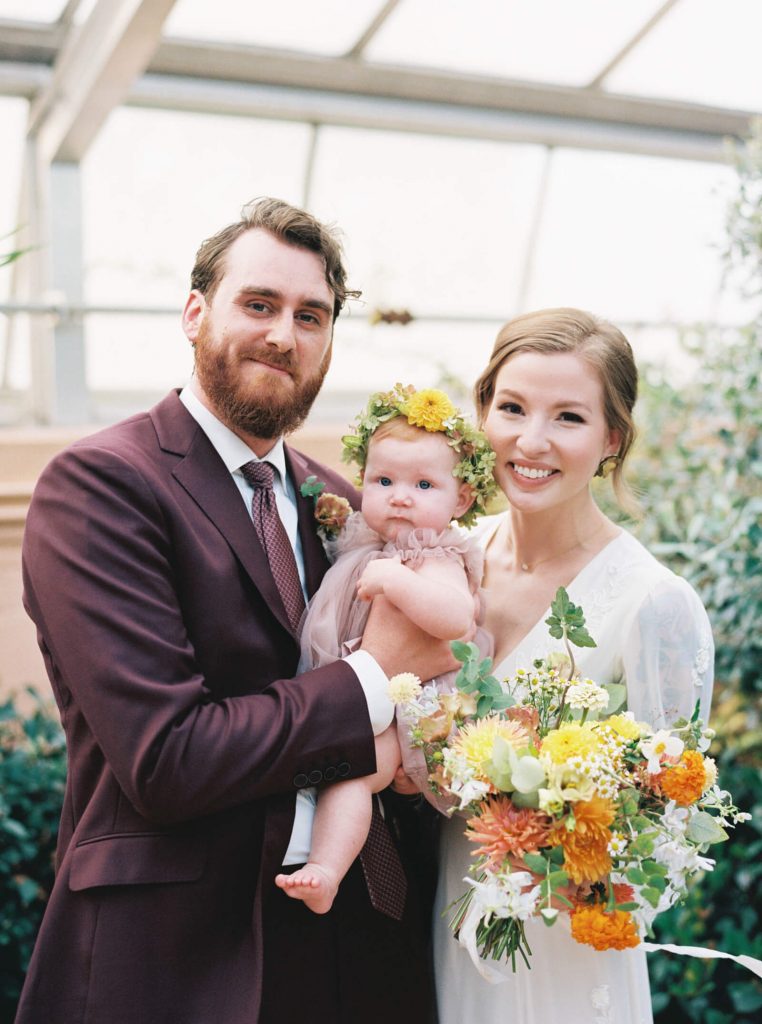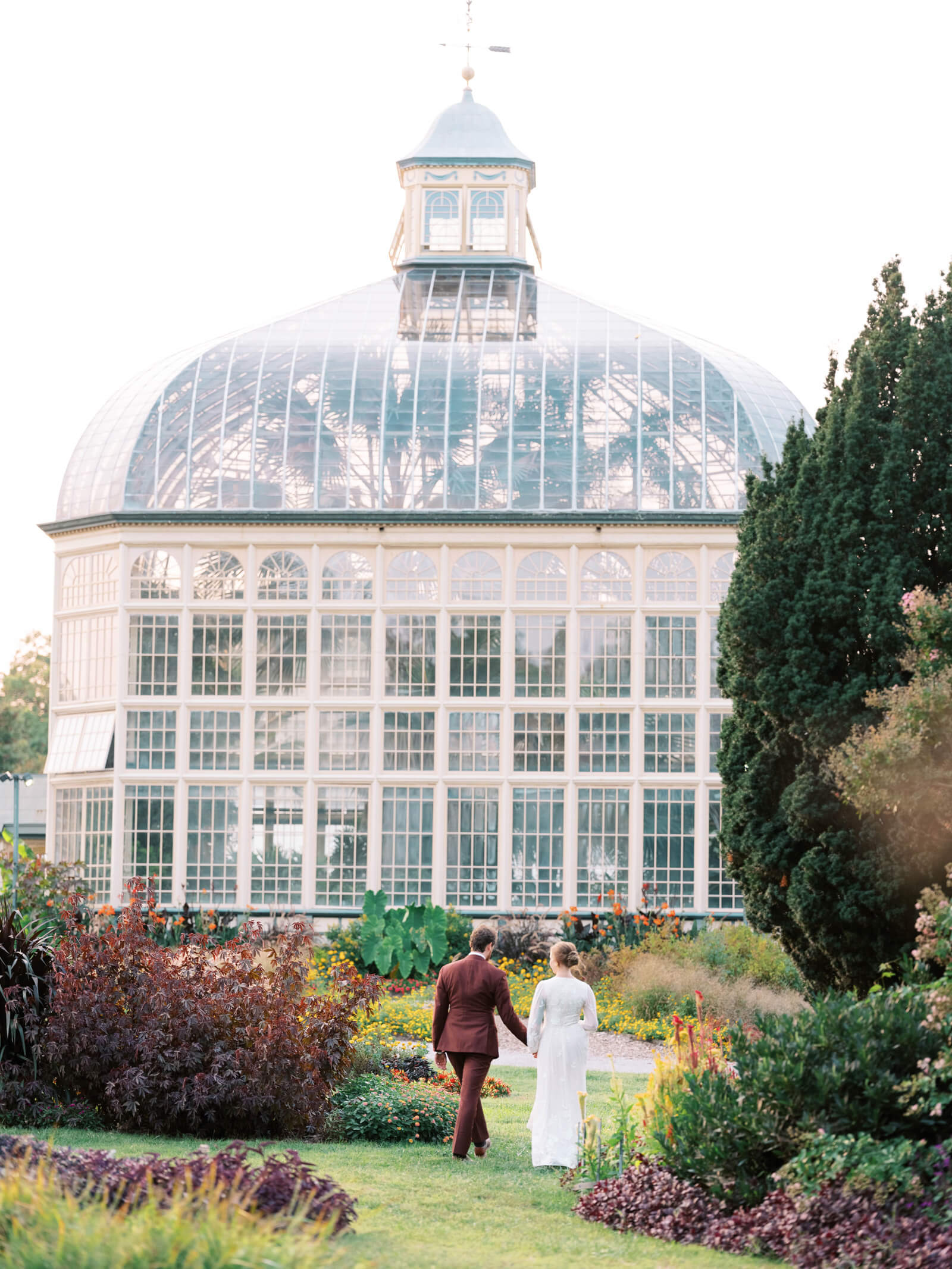 What Was Unique and Special About Your Wedding Day Our daughter, Ruthie, was born in February of last year, so it was really special to be able to have her there.
Favorite Details For our ceremony, rather than standing in front of our guests, we were surrounded by everyone in the Palm House of Rawlings.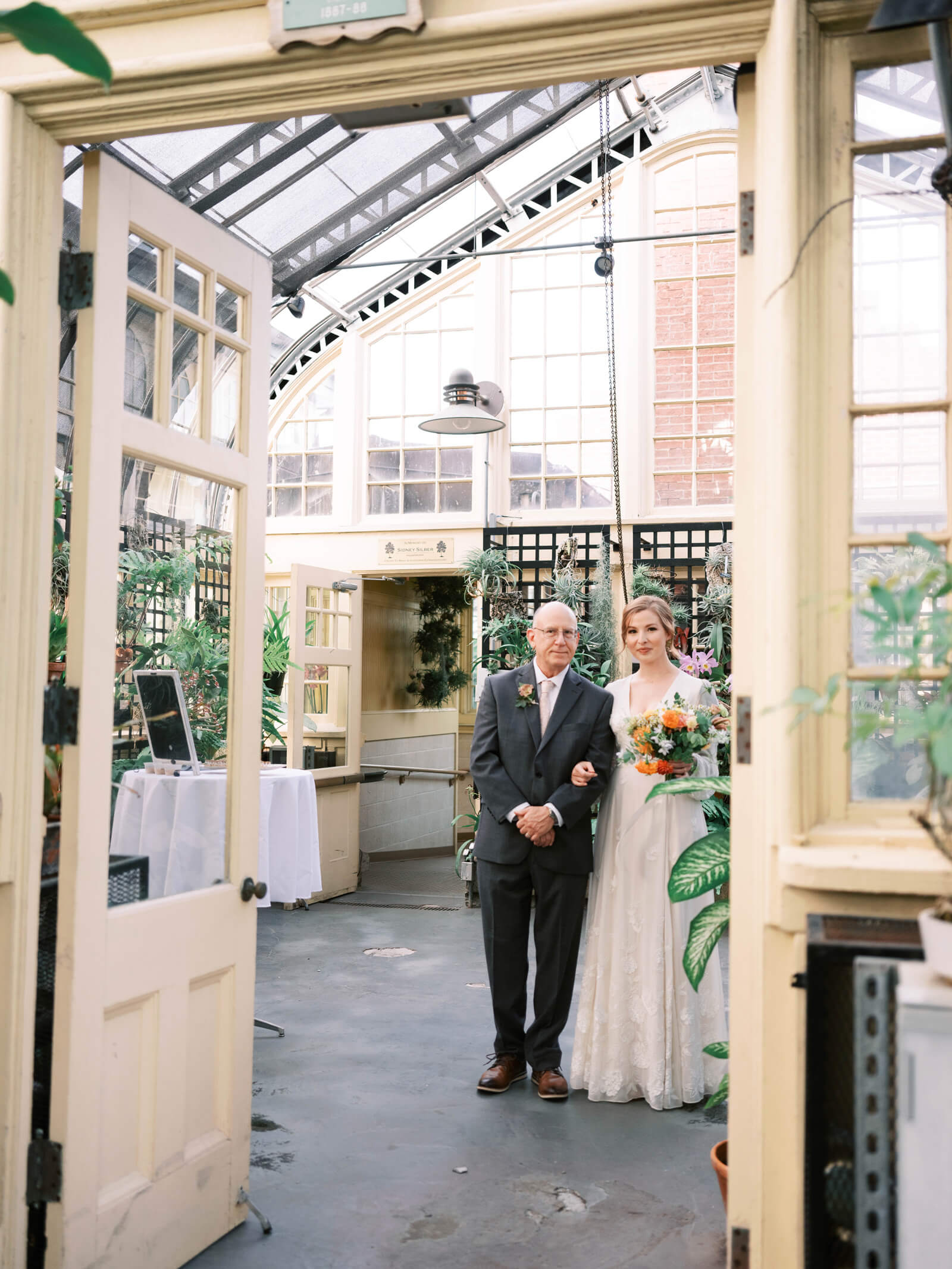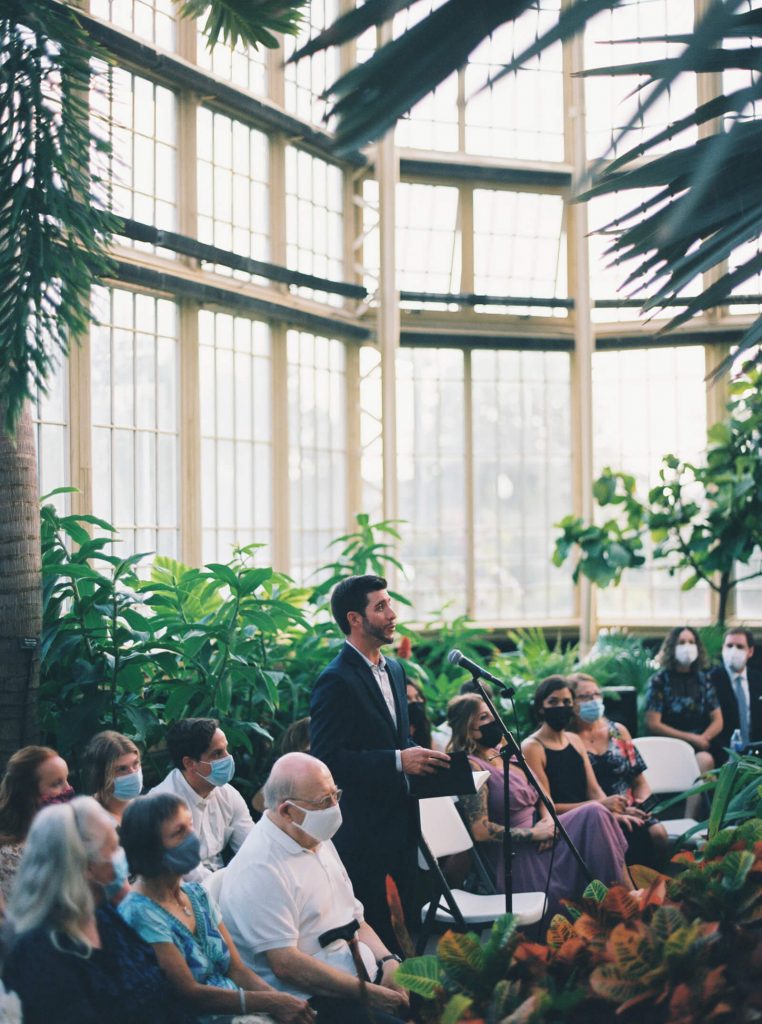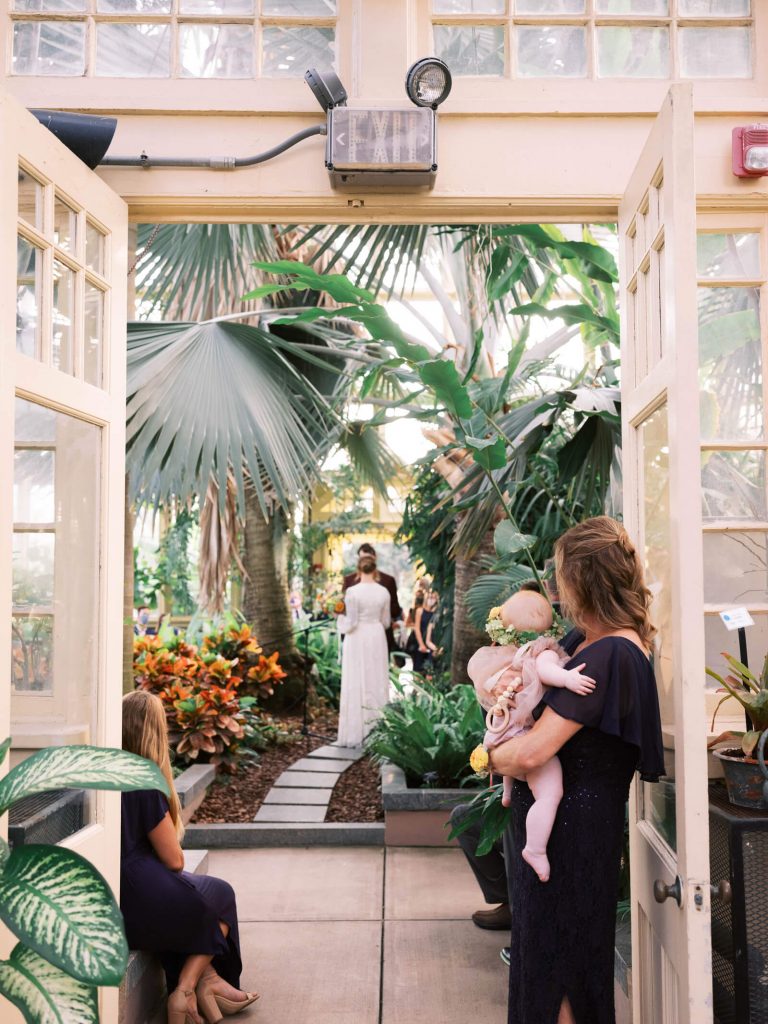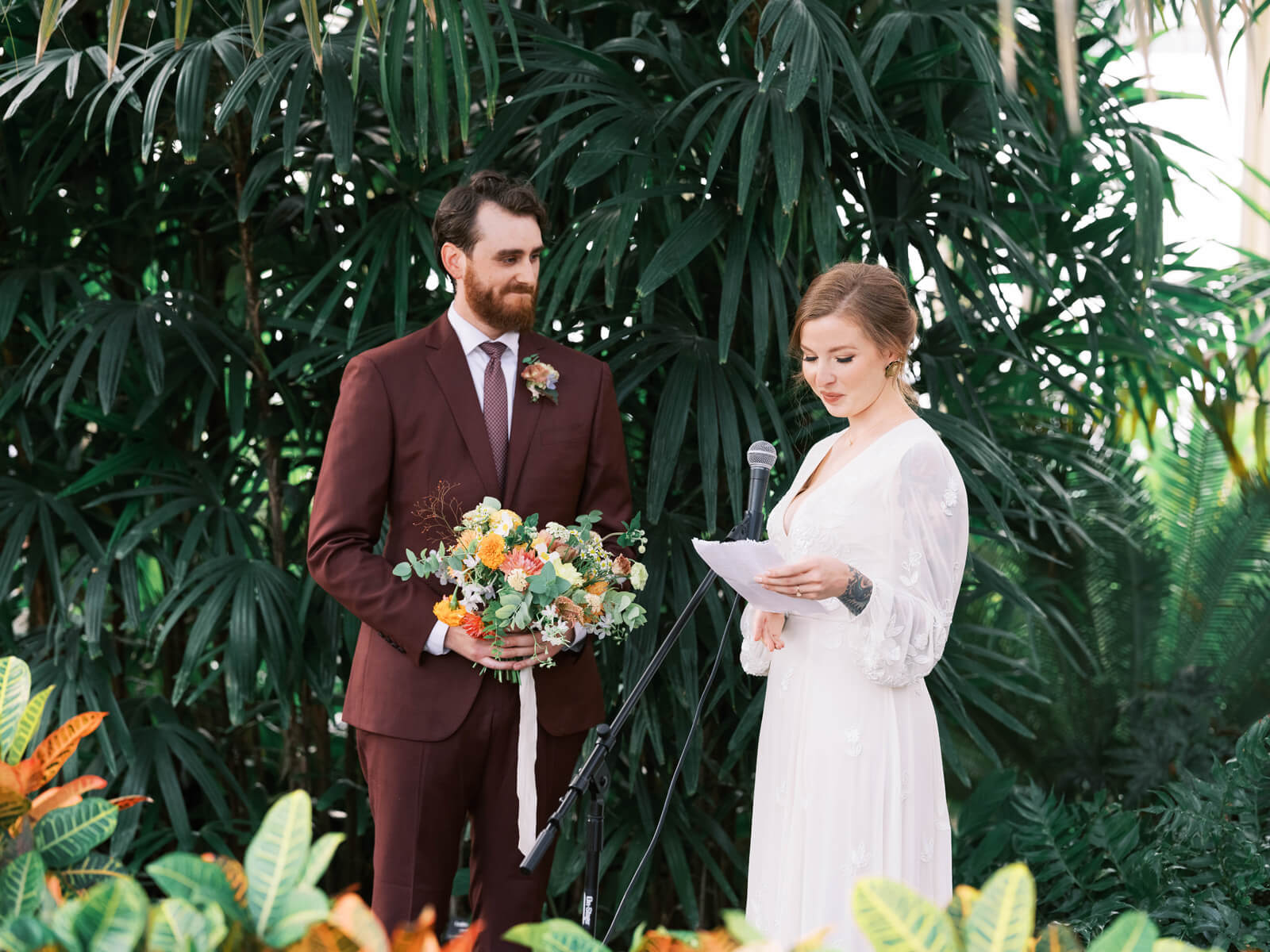 Most Unexpected Event On Your Wedding Day Between the excitement of the entire day and her tulle dress, our daughter was just not having it by the time the ceremony was happening. My mom held her just outside the doors to the ceremony, which actually turned into some very sweet photos.
Piece of Advice Expect that things may not go perfectly according to plan (especially with a seven-month-old), and that's ok!