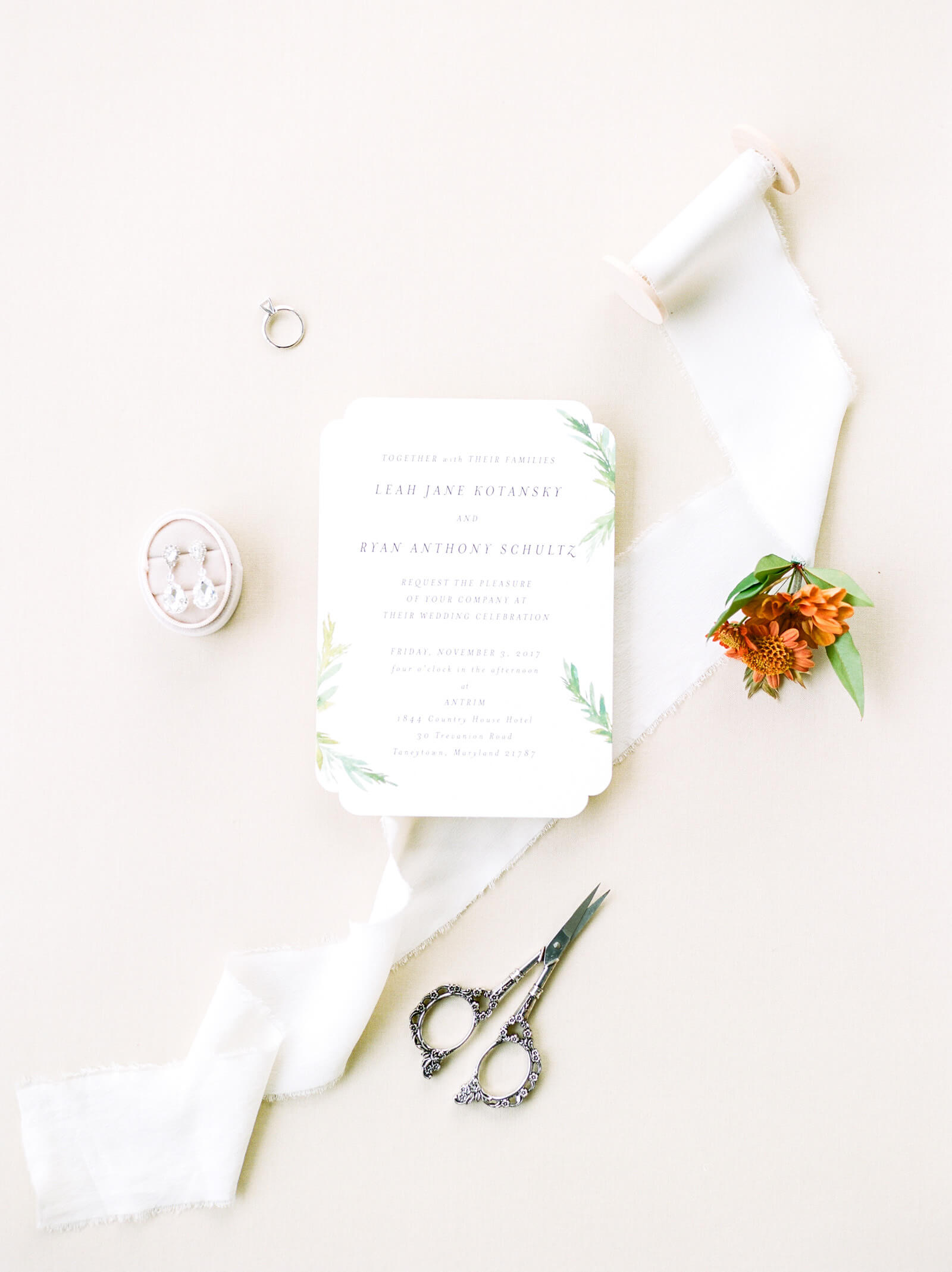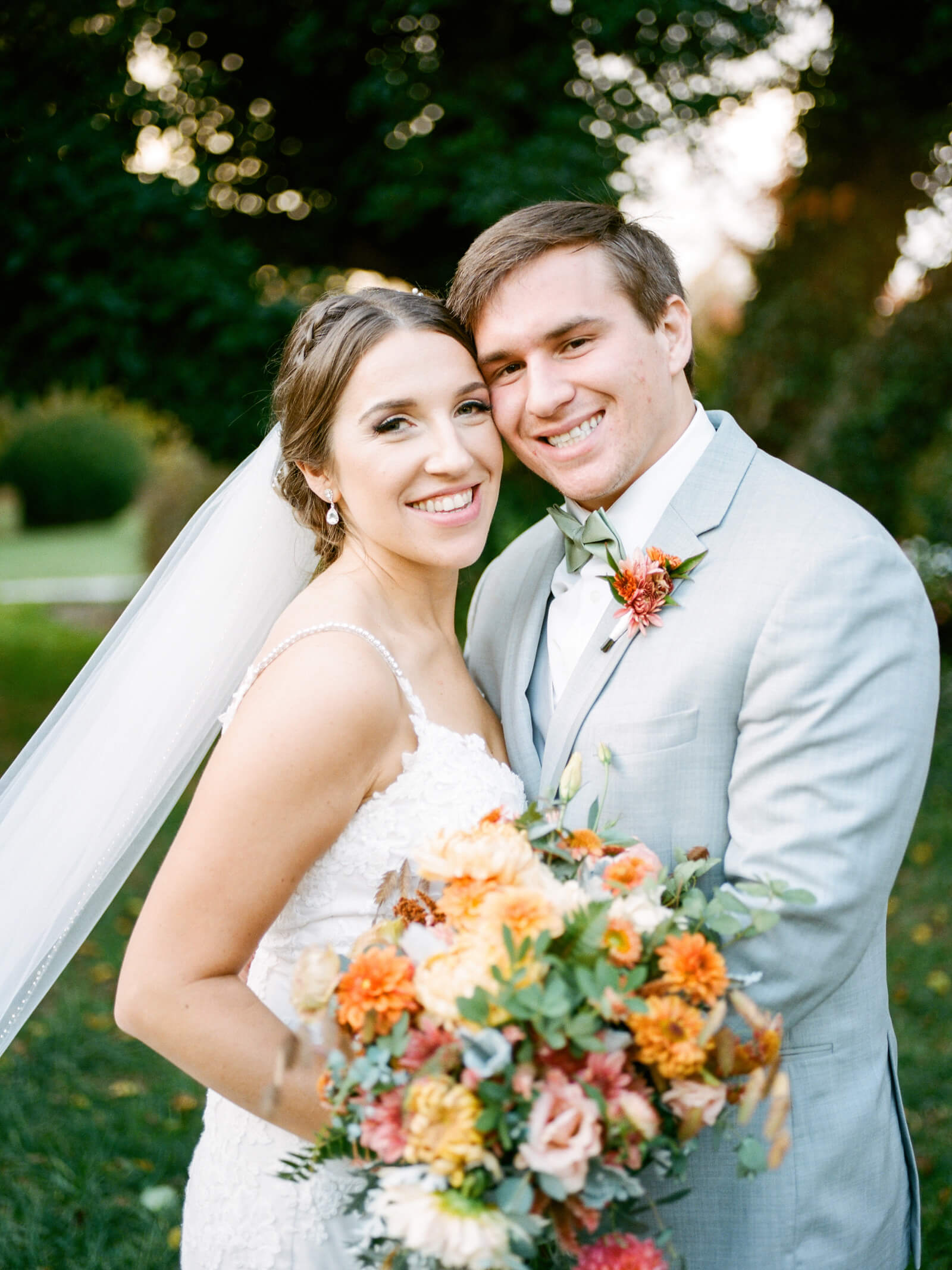 Occupations Ryan is a physical therapy office manager; Leah is a community impact director and behavioral therapist.
Wedding date November 3, 2017
Number of Attendees 120
How You Met Ryan and I met at our workplace about six years ago. We met at a gym then called Bare Hills Racquet and Fitness. I worked in the child care center and he worked at the front desk. He was really shy, and I was lucky if he even said hello when I was clocking in and out. His brother also worked at the gym, but he was leaving to go back to school. It was at his going away party, with maybe a few more drinks in us, that Ryan actually talked back to me. The next week at work he asked me to go get sushi with him. The rest is history.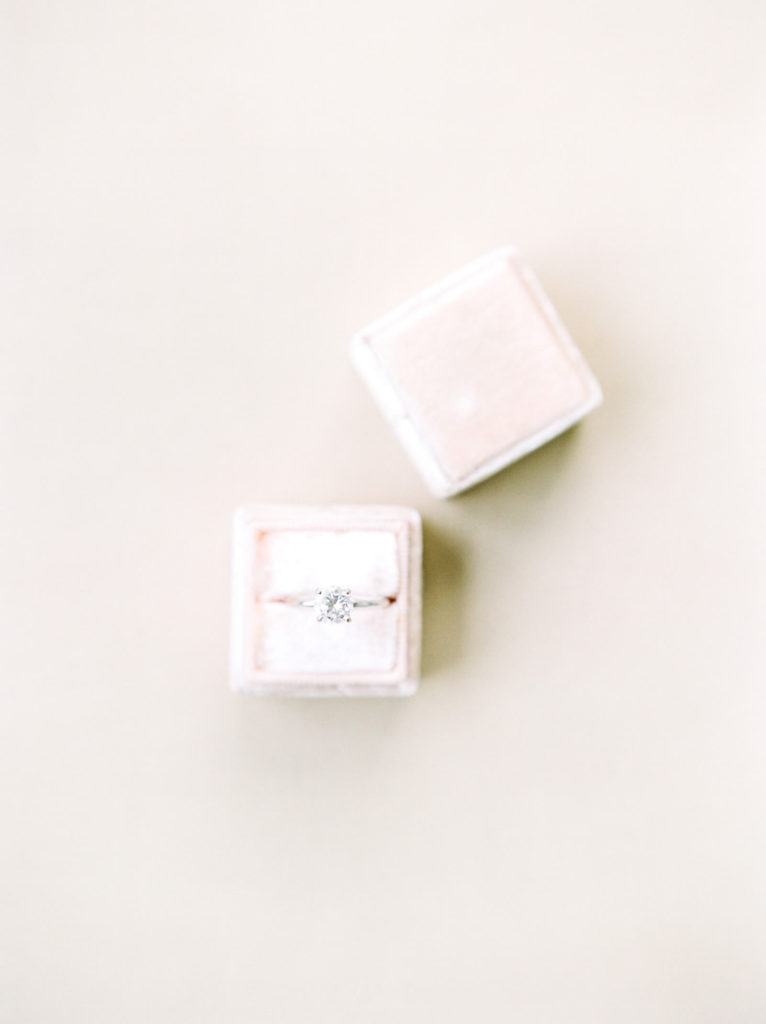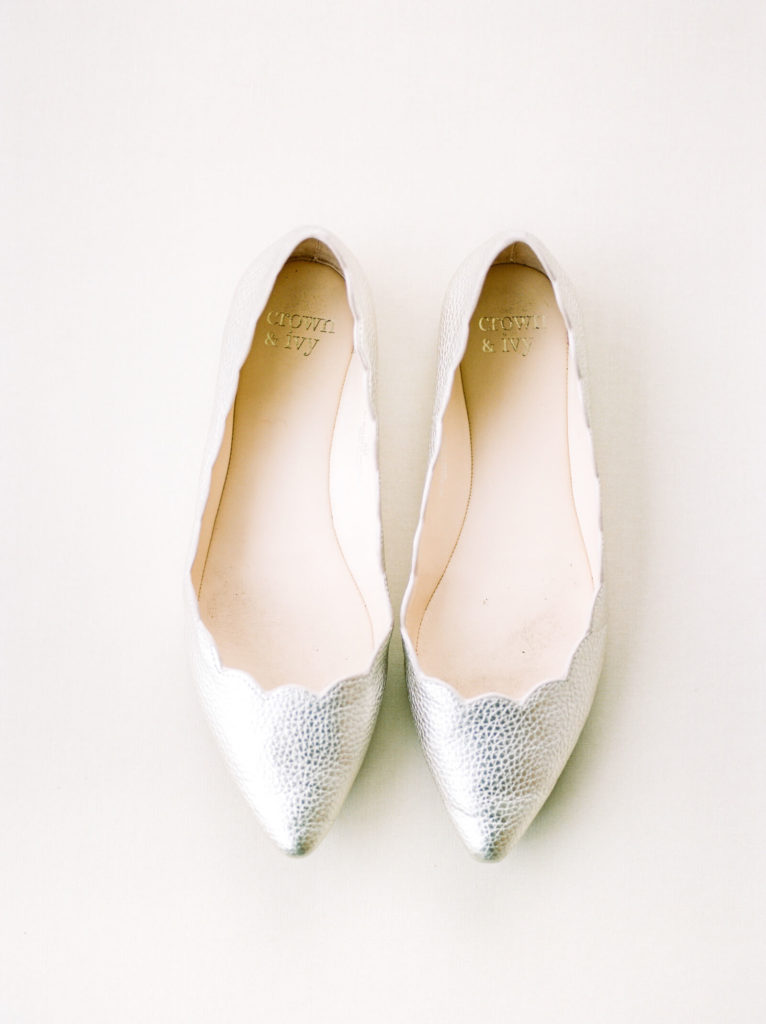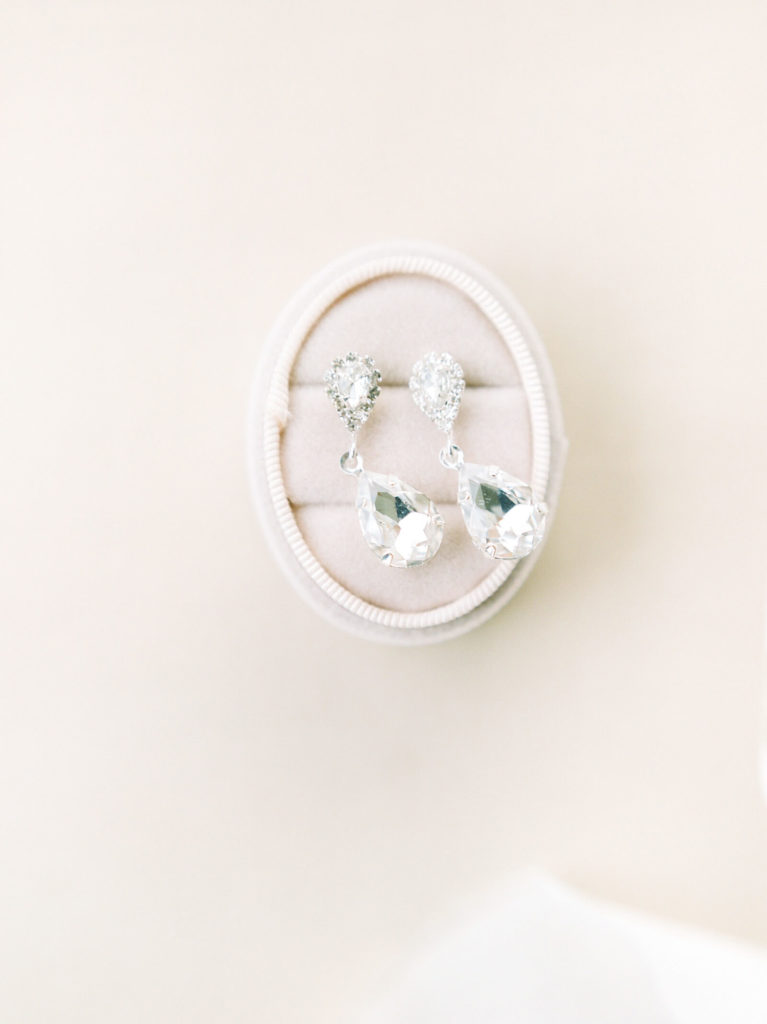 The Engagement Ryan's really bad at lying—I knew. He told me we were going to a few different types of party. He couldn't keep it straight. Once he said we were headed to a work party, then a baby shower, and settled on a house warming. He proposed on a rooftop in Locust Point while the sun was setting. We love Locust Point, and I'm pretty sure it was a wine bar there where I decided I loved him, so the location was appropriate. We celebrated with family and friends after at a restaurant that has since closed. One of the most special things about it was that we used the diamond my late father proposed to my mother with, and Ryan, without knowing, proposed on my parent's wedding anniversary. It had my mom crying all over the place. But really, it was very sweet.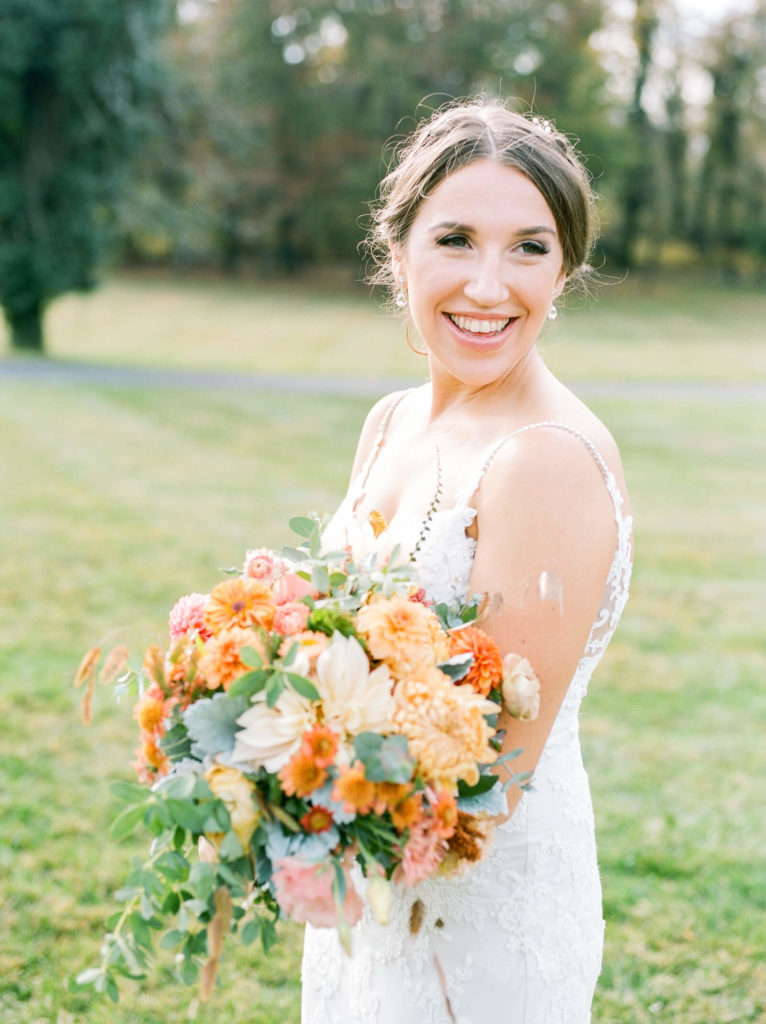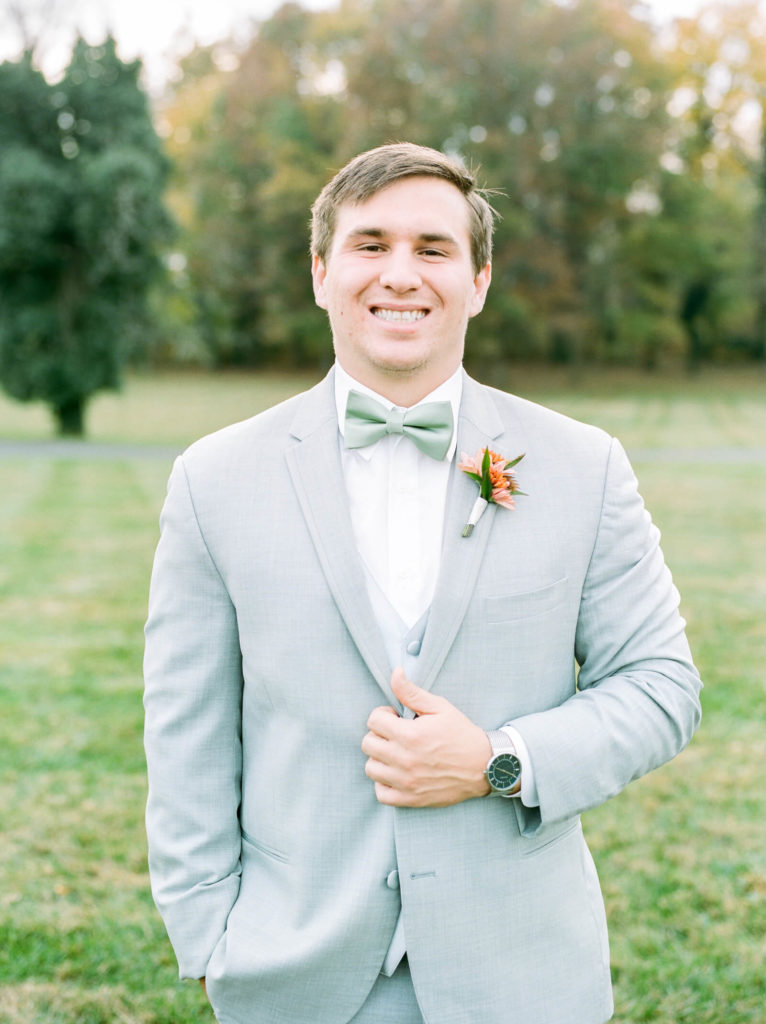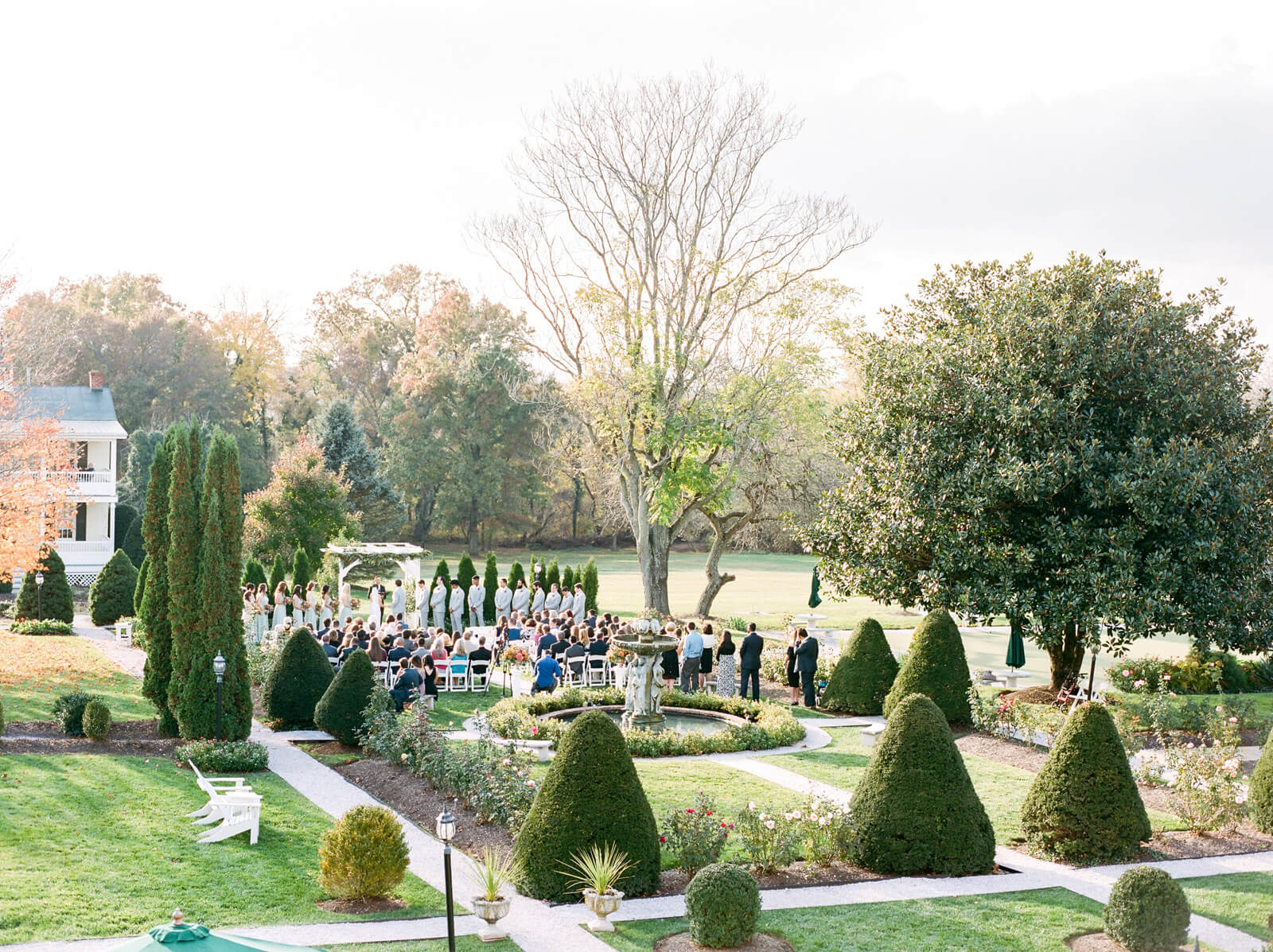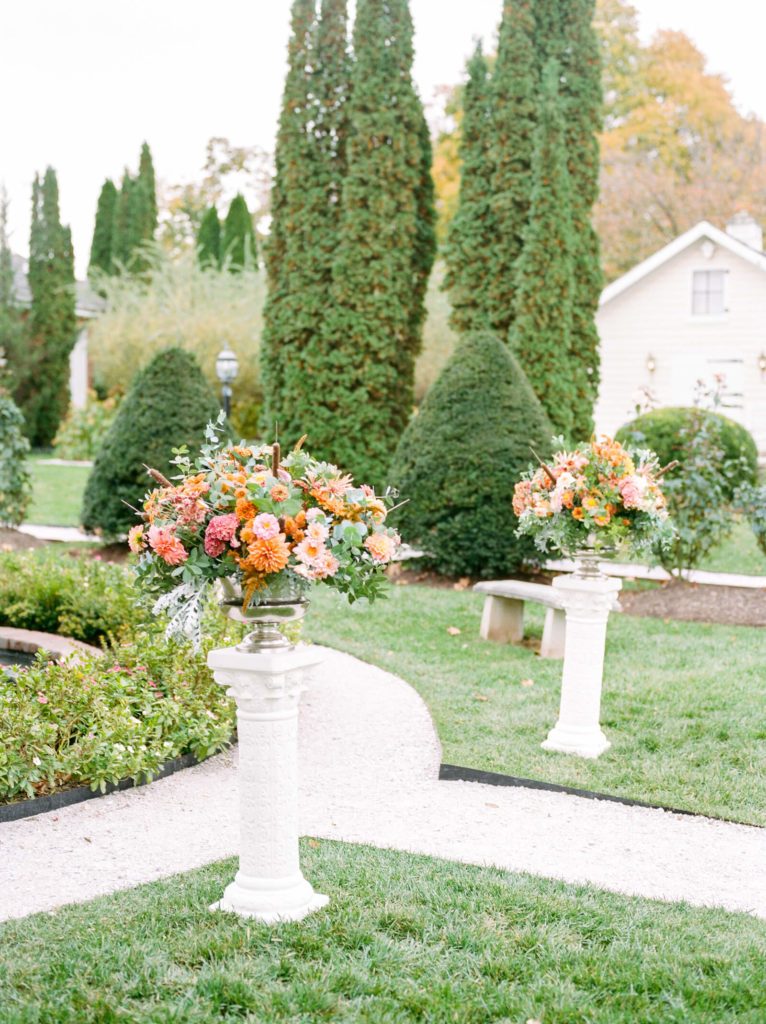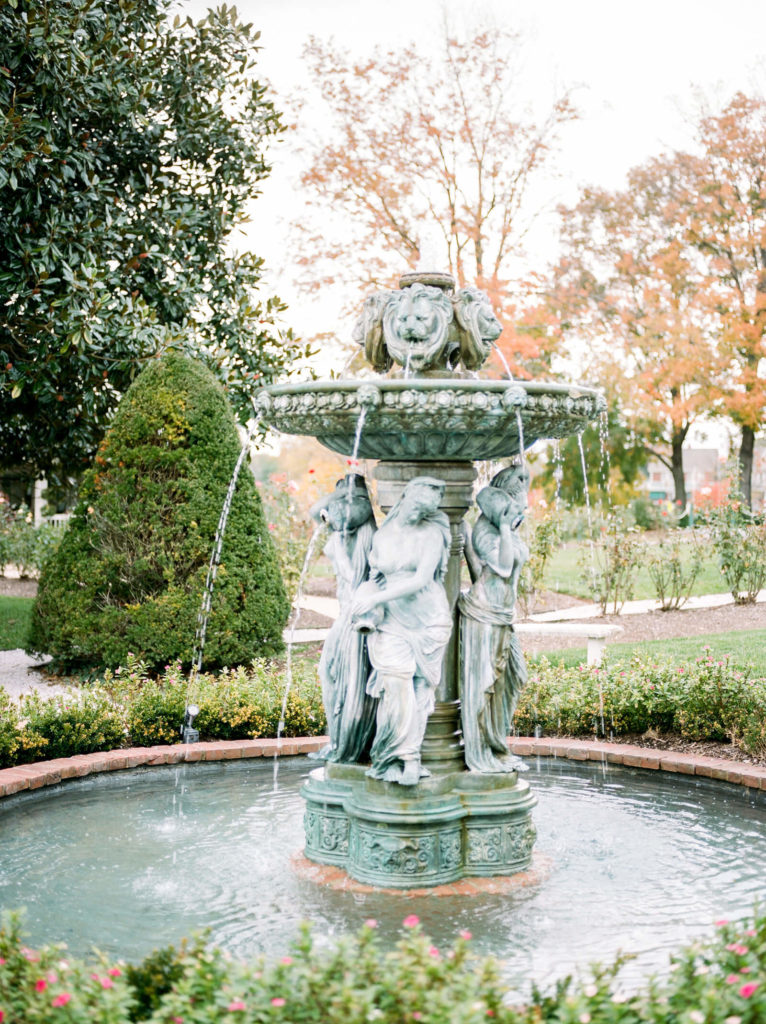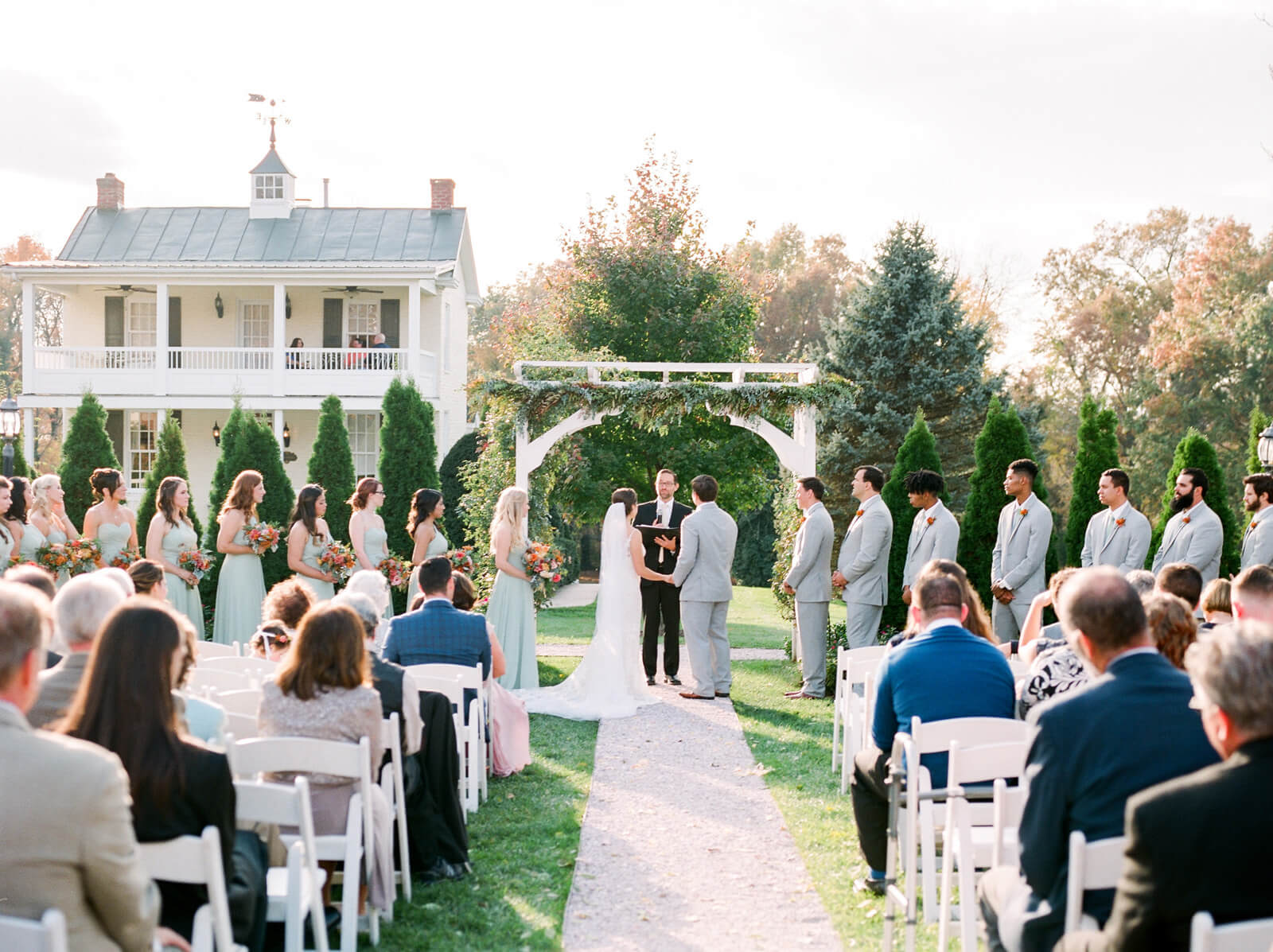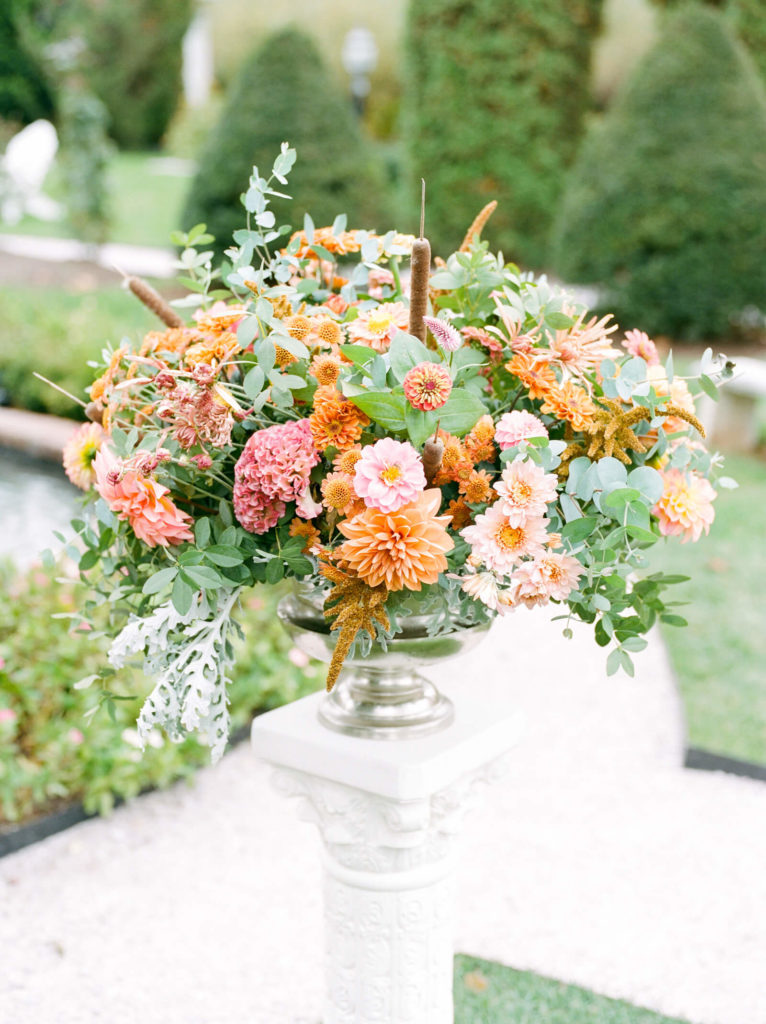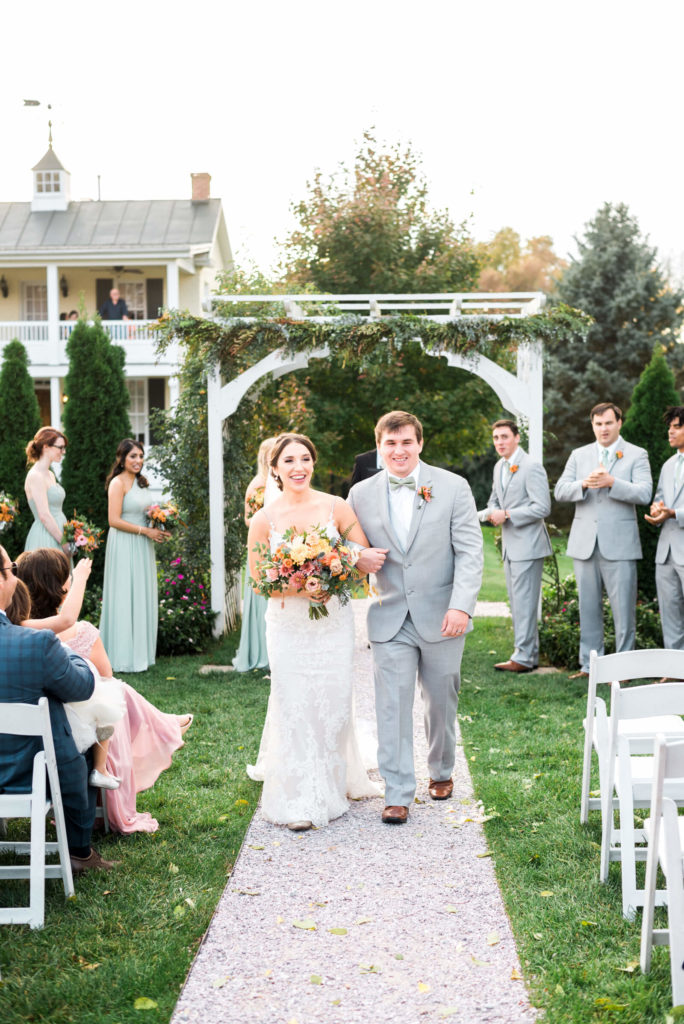 Wedding Design Inspiration Classy, light, airy.
What Was Unique and Special About Your Wedding Day My maid of honor made me the most special book that had letters from all my bridesmaids, family, and Ryan, of course. I loved it and it's something I'll cherish forever. The alpacas, for sure. They were a hit. More pictures probably went up of them than of us!
Favorite Details Flowers!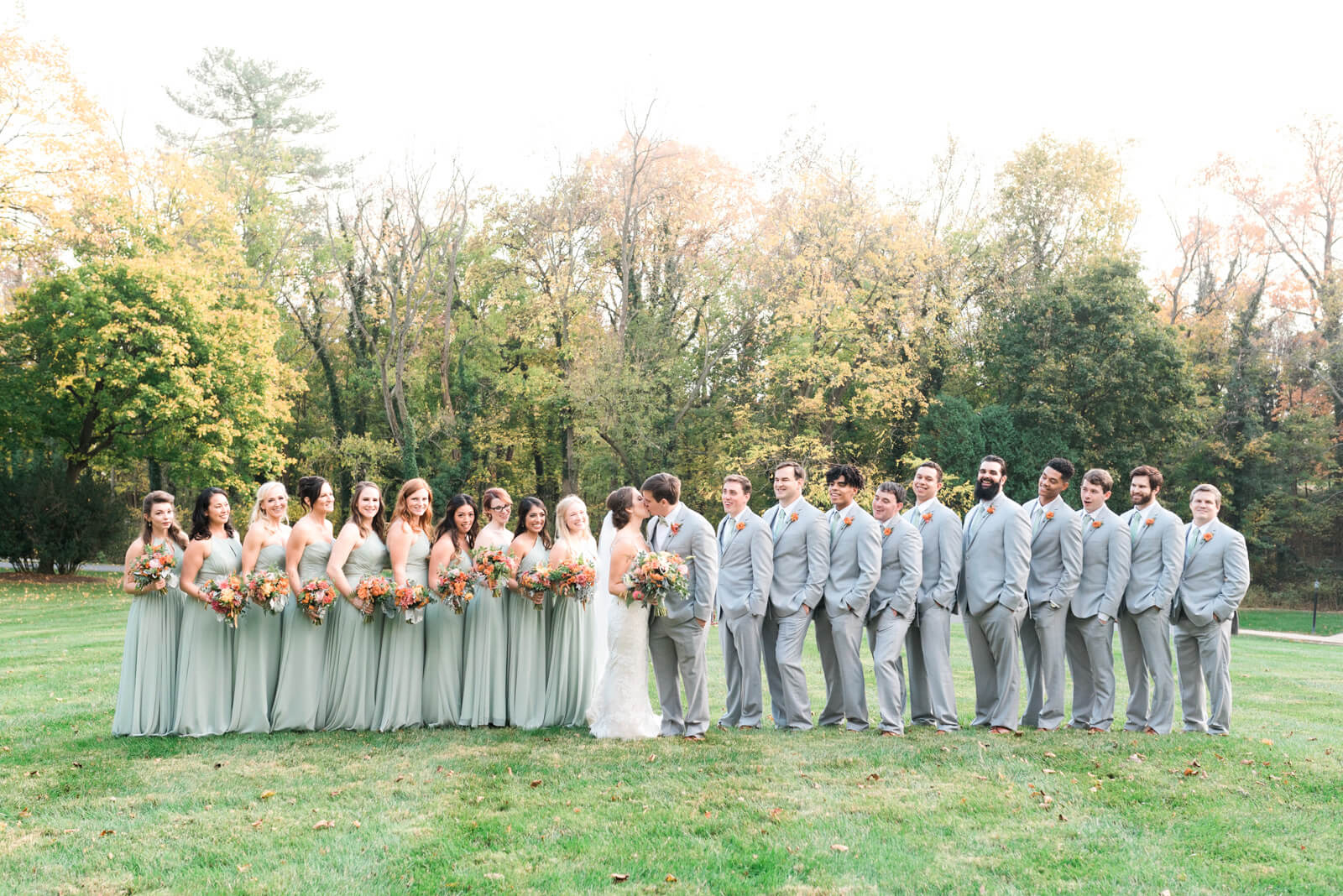 Most Unexpected Event On Your Wedding Day Ryan ripped his pants doing the worm through his brother's legs. It's not that surprising if you know him.
Piece of Advice You'll plan long and hard for this day, but the actual event day flies. Don't miss it. Cherish each moment. Look around and appreciate everyone there. They are there for you. You will probably never have all the people you both love together like this again. Have fun with them!