This originally ran as a Local Love in the 2021 issue.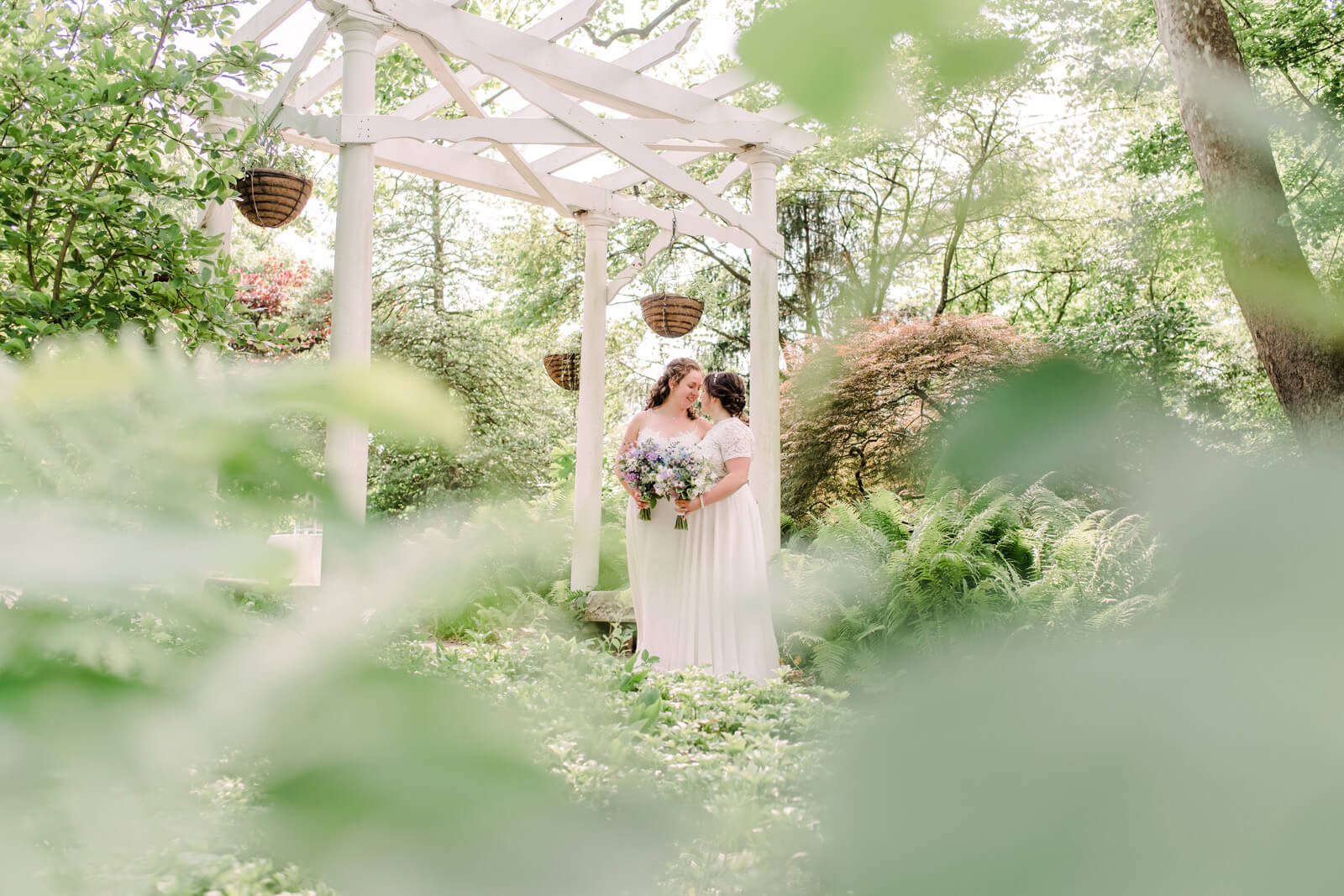 Wedding Date May 26, 2019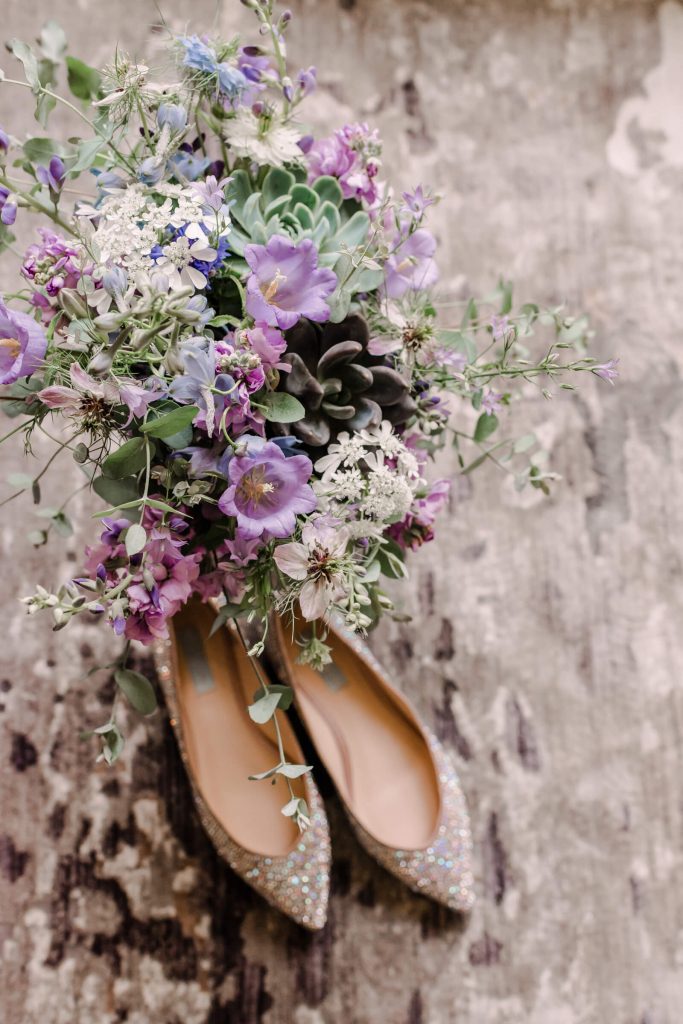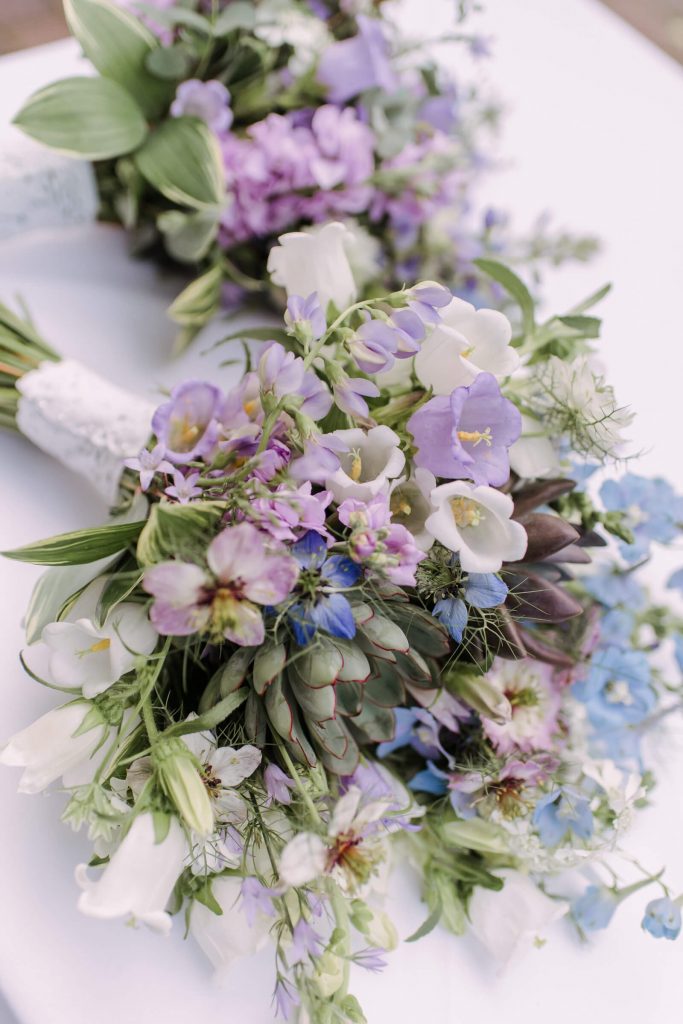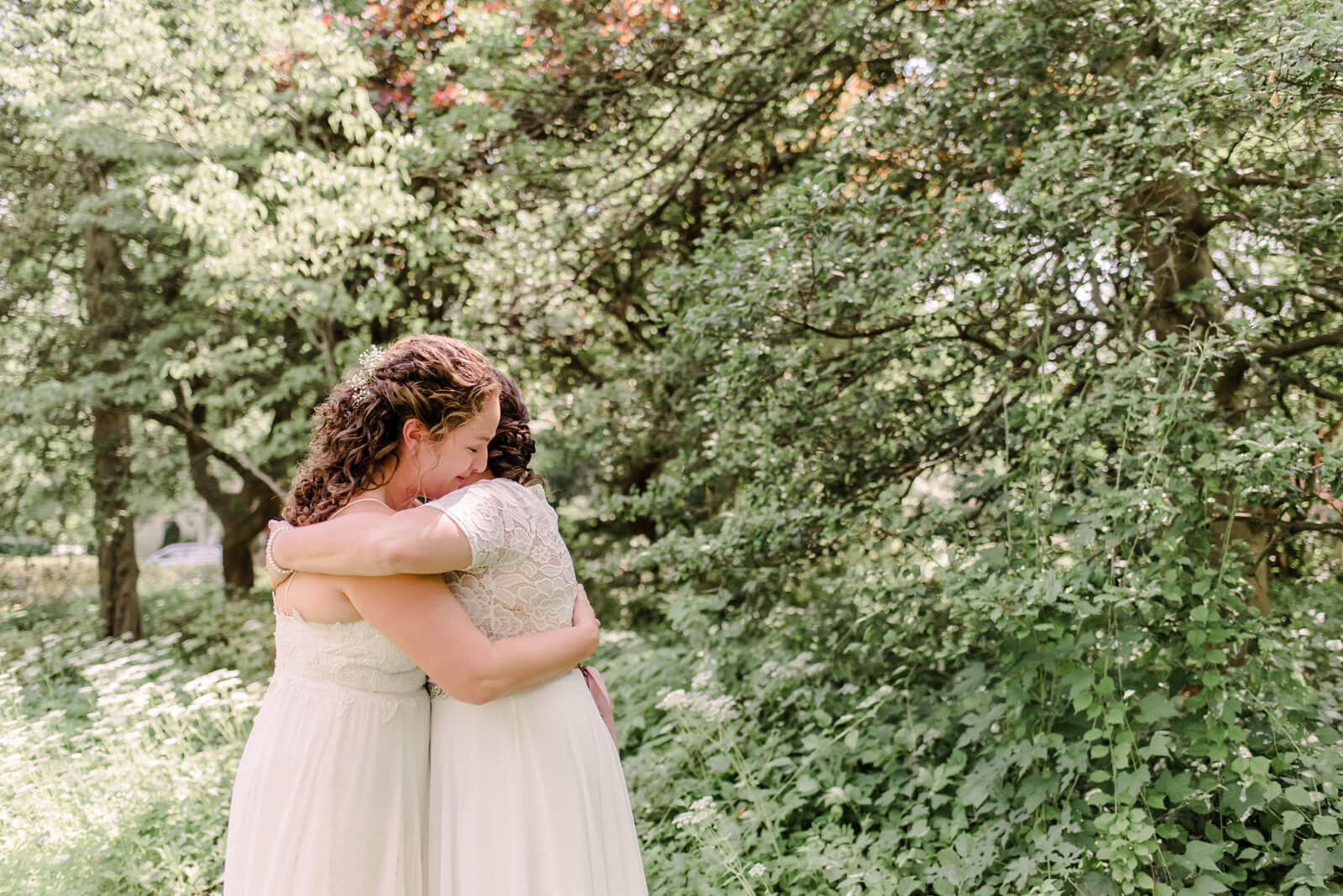 When this data scientist and nurse practitioner first met through OK Cupid—"back when that was still a thing"—they were using screennames. It wasn't until four weeks later, once they agreed to meet up at Nellie's in Washington, D.C., for drinks, that they revealed their names to each other: Julie Stevens and Julie Rizzolo. It was obviously meant to be.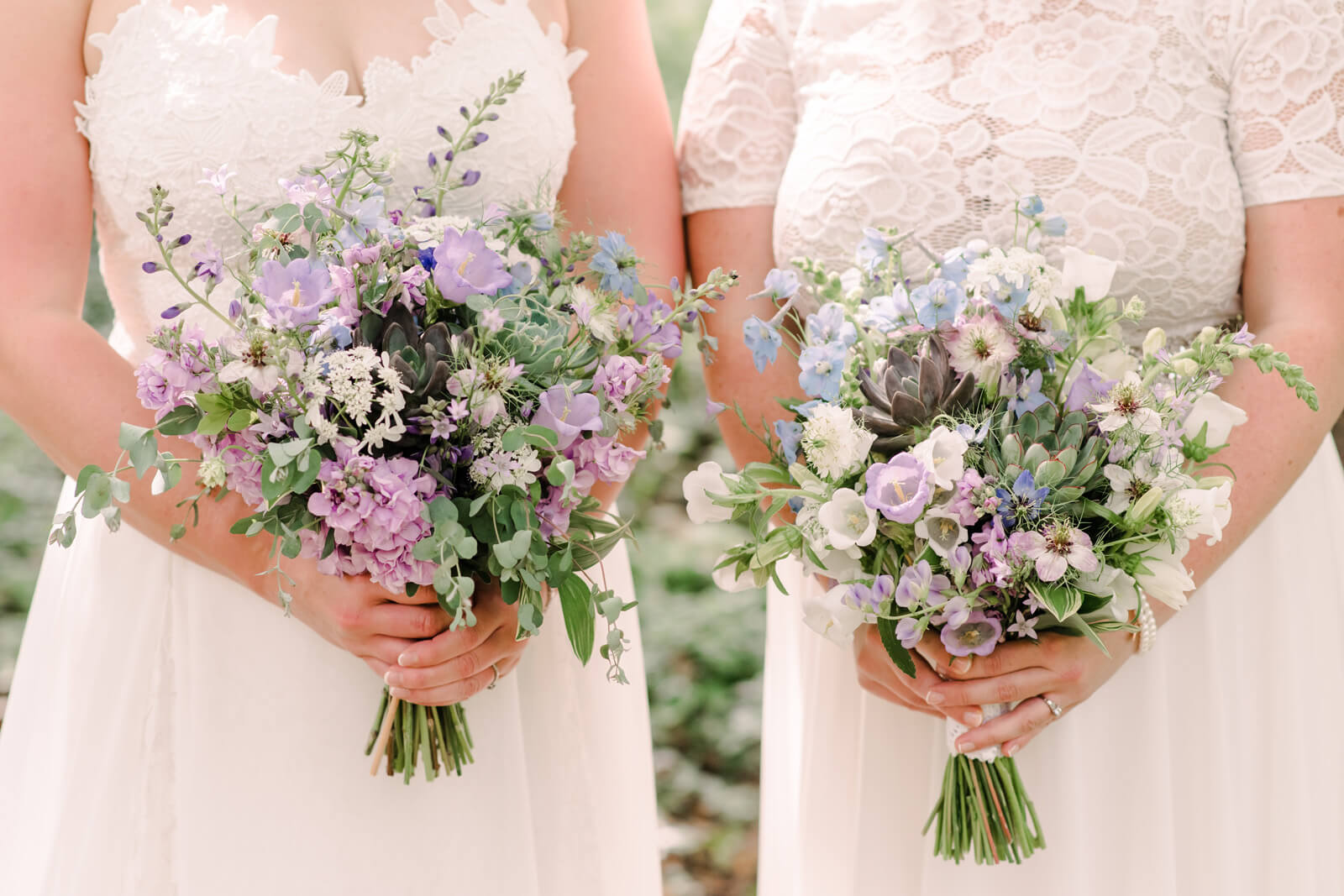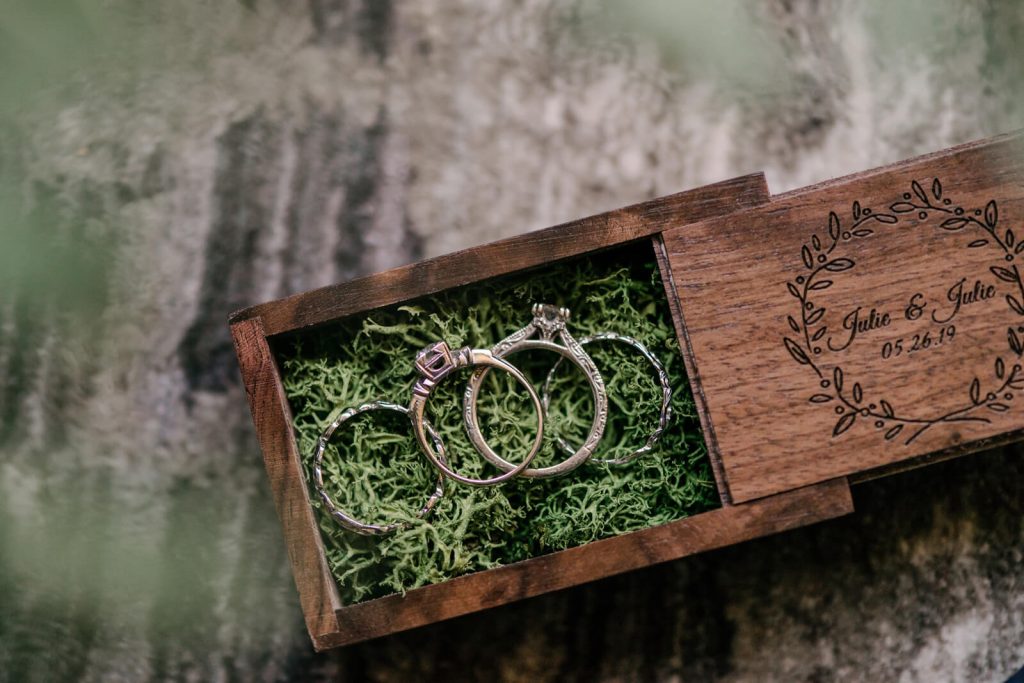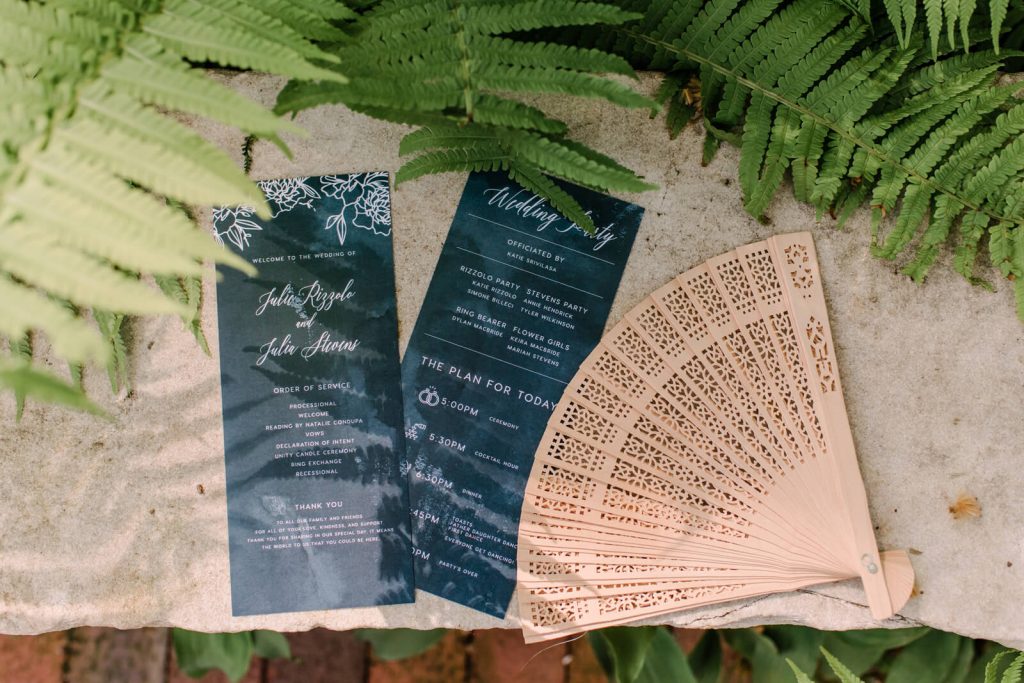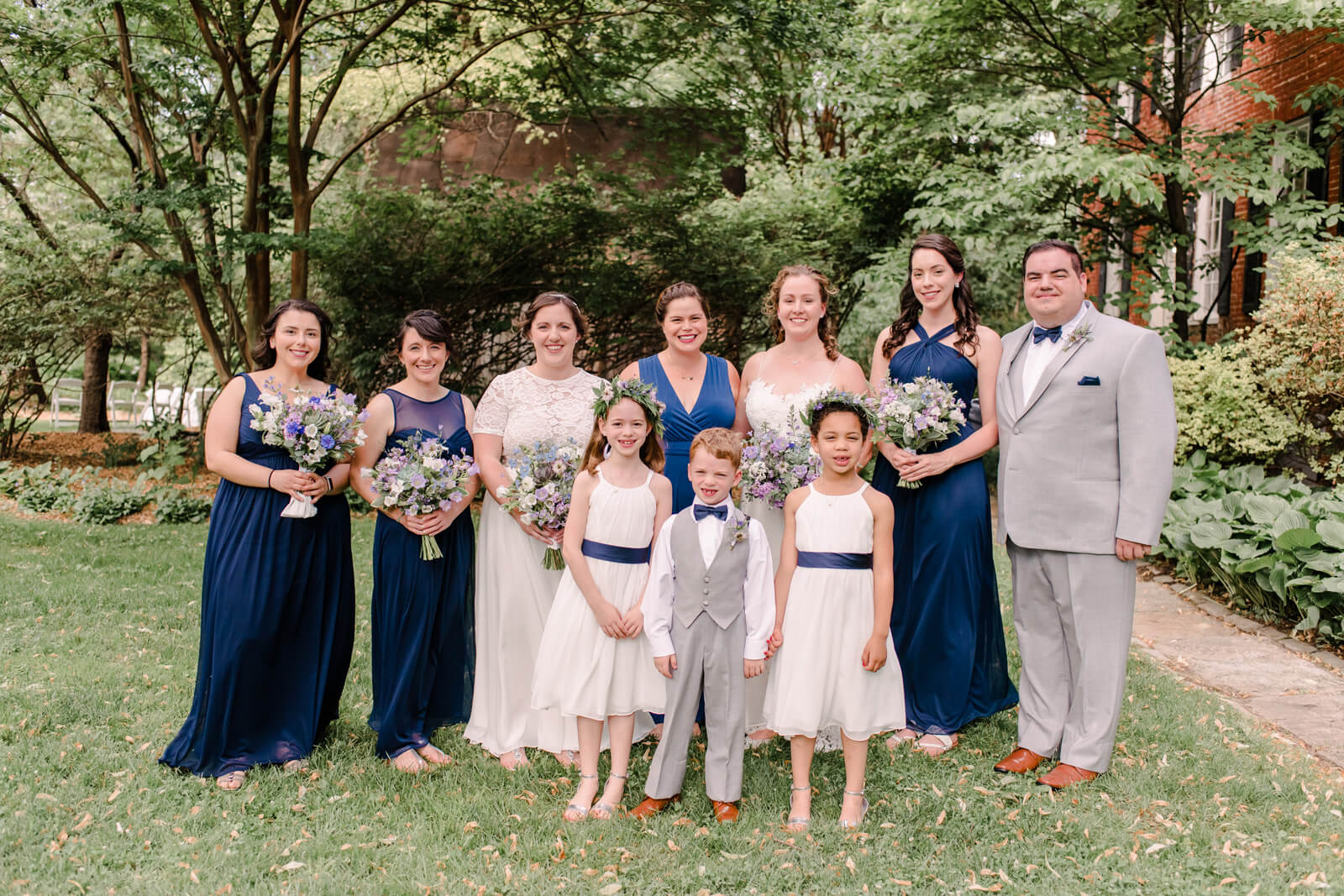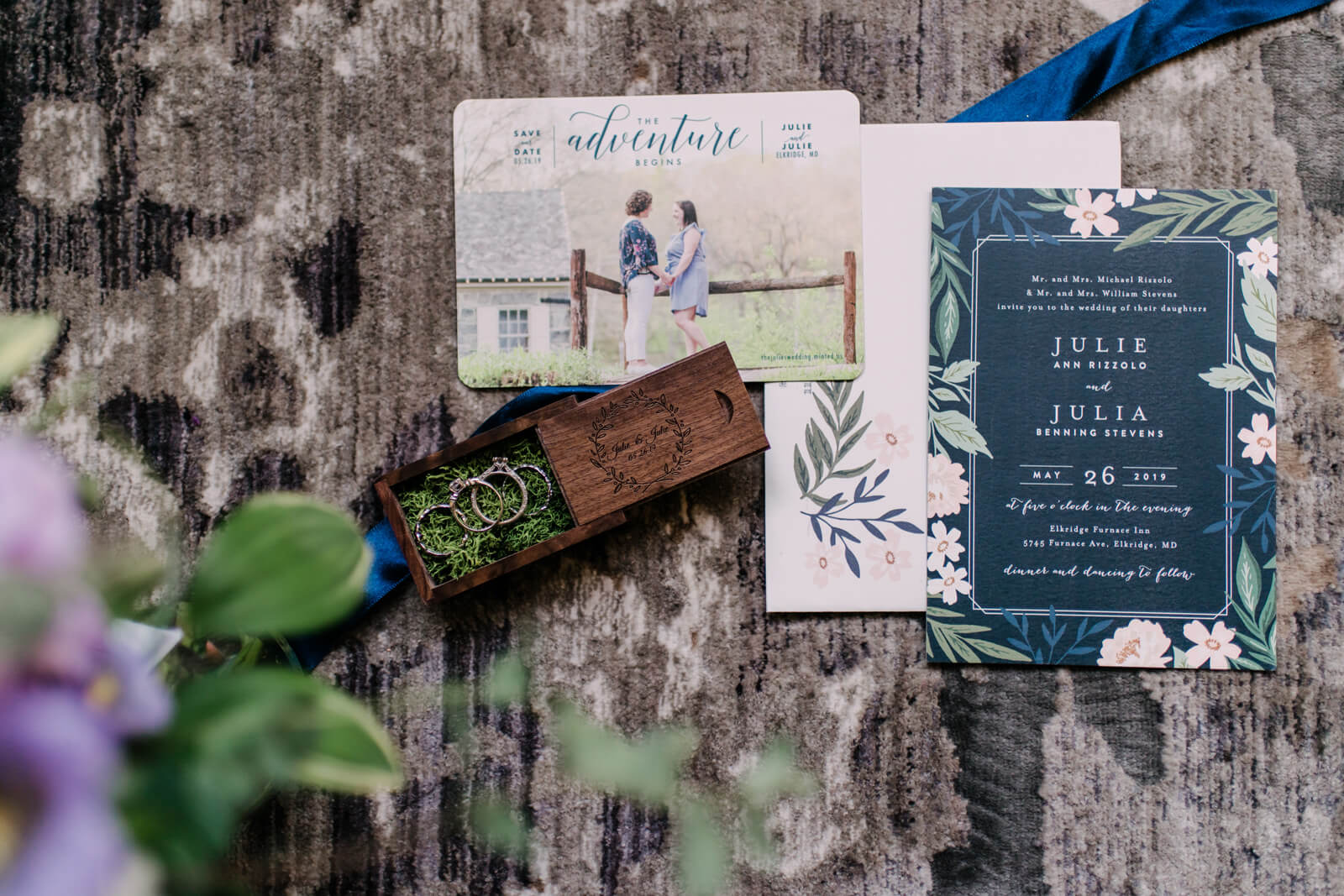 The two hit it off, and a relationship flourished. That was 2014. "We began talking about marriage after about eight months, just talking about it," says Julie R. "Serious conversations began after we moved in together in 2016." It was a joint decision to propose to each other.  "You shouldn't ask the question unless you already know the answer," says Julie R. The original plan was to pop the question during a sunrise hike at Great Falls Park, but when they woke up to 15-degree temperatures in January 2017, the idea changed. Instead they headed to the Thomas Jefferson Memorial, where Julie S. had both engagement rings dangling from her necklace. First, she asked Julie R. if she would like to spend their lives together. "Of course," Julie R. beamed. Then Julie R. asked Julie S. if she would "like to be The Julies forever." The answer was a resounding yes.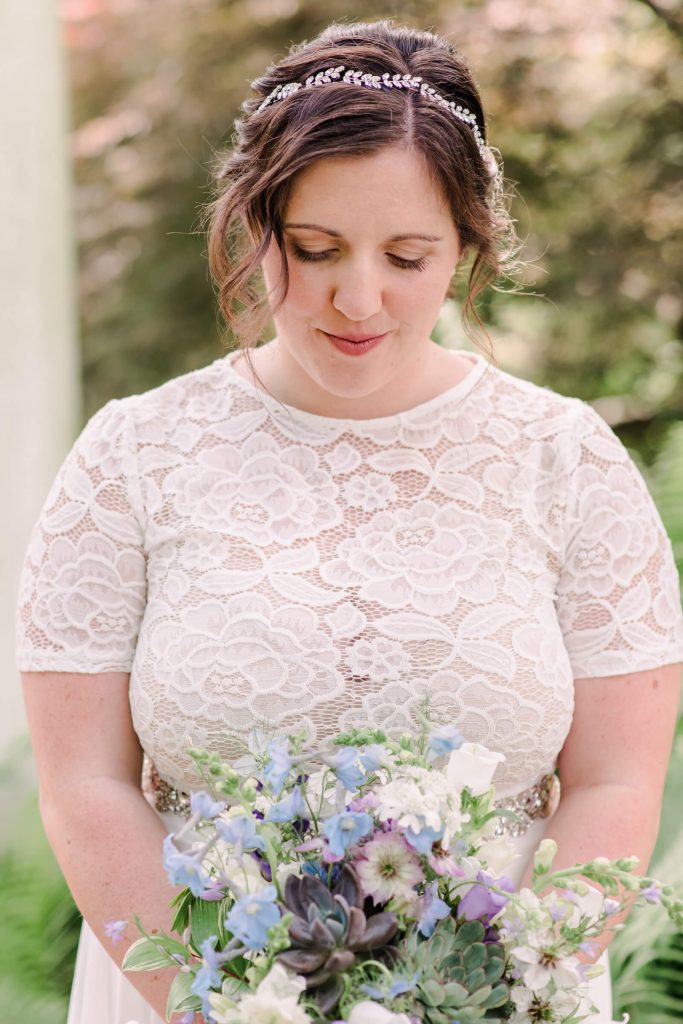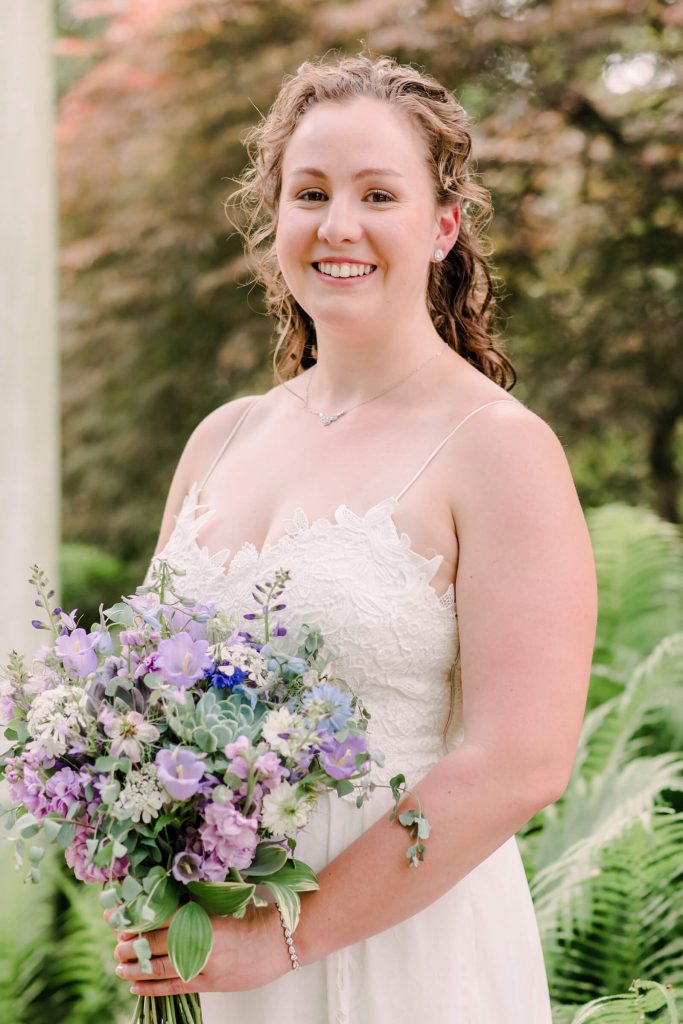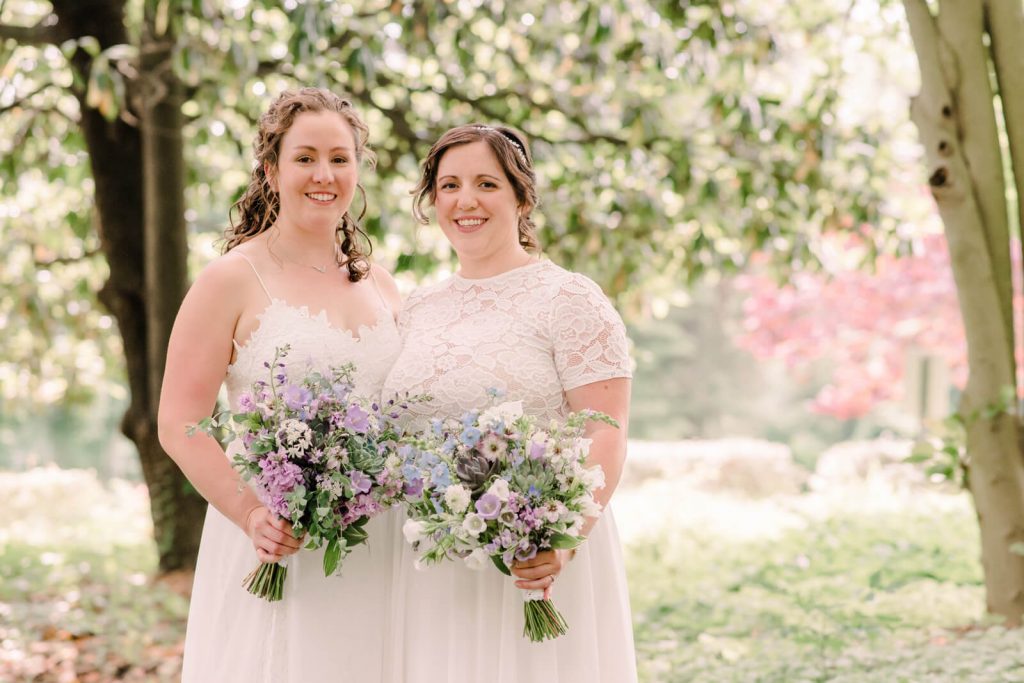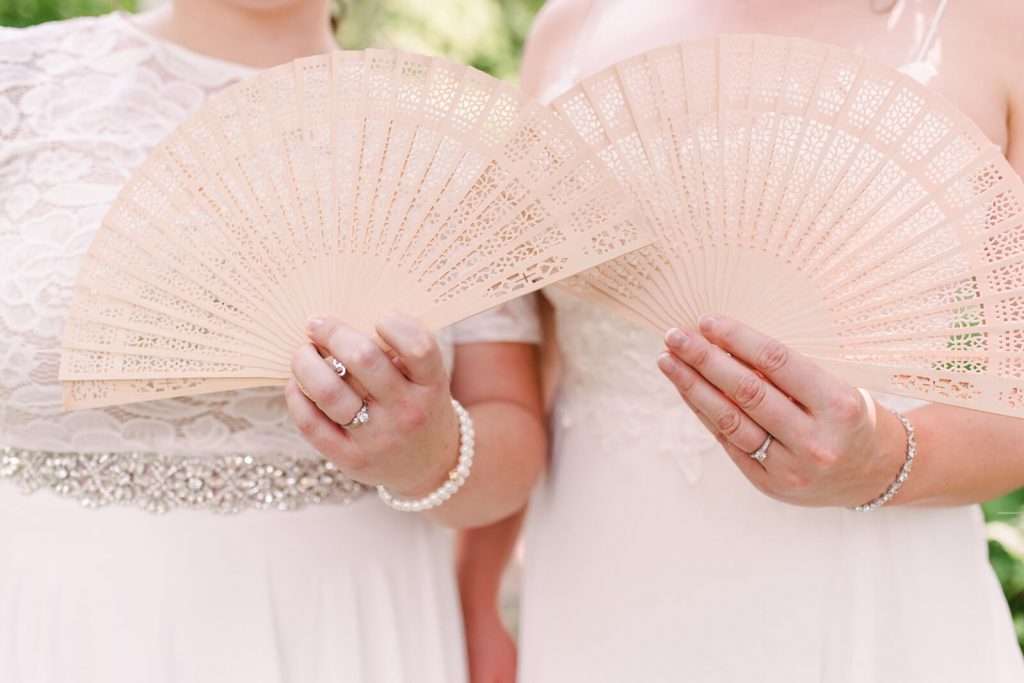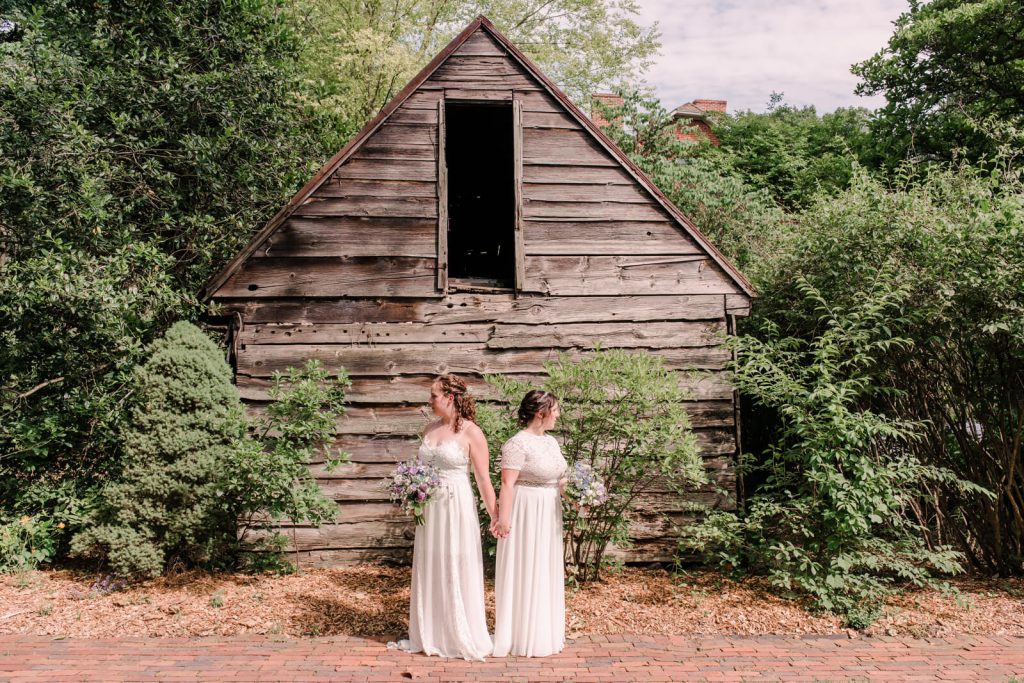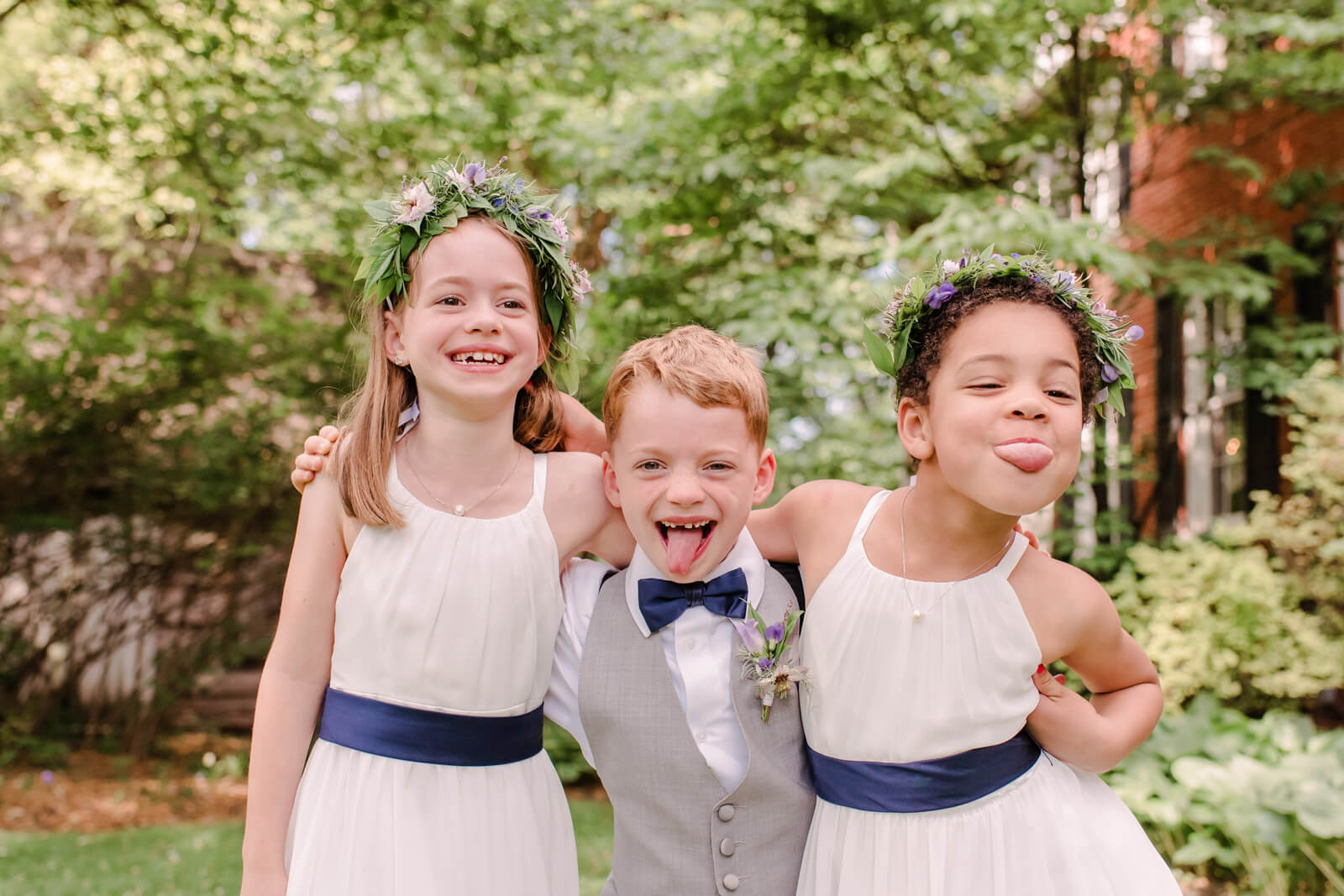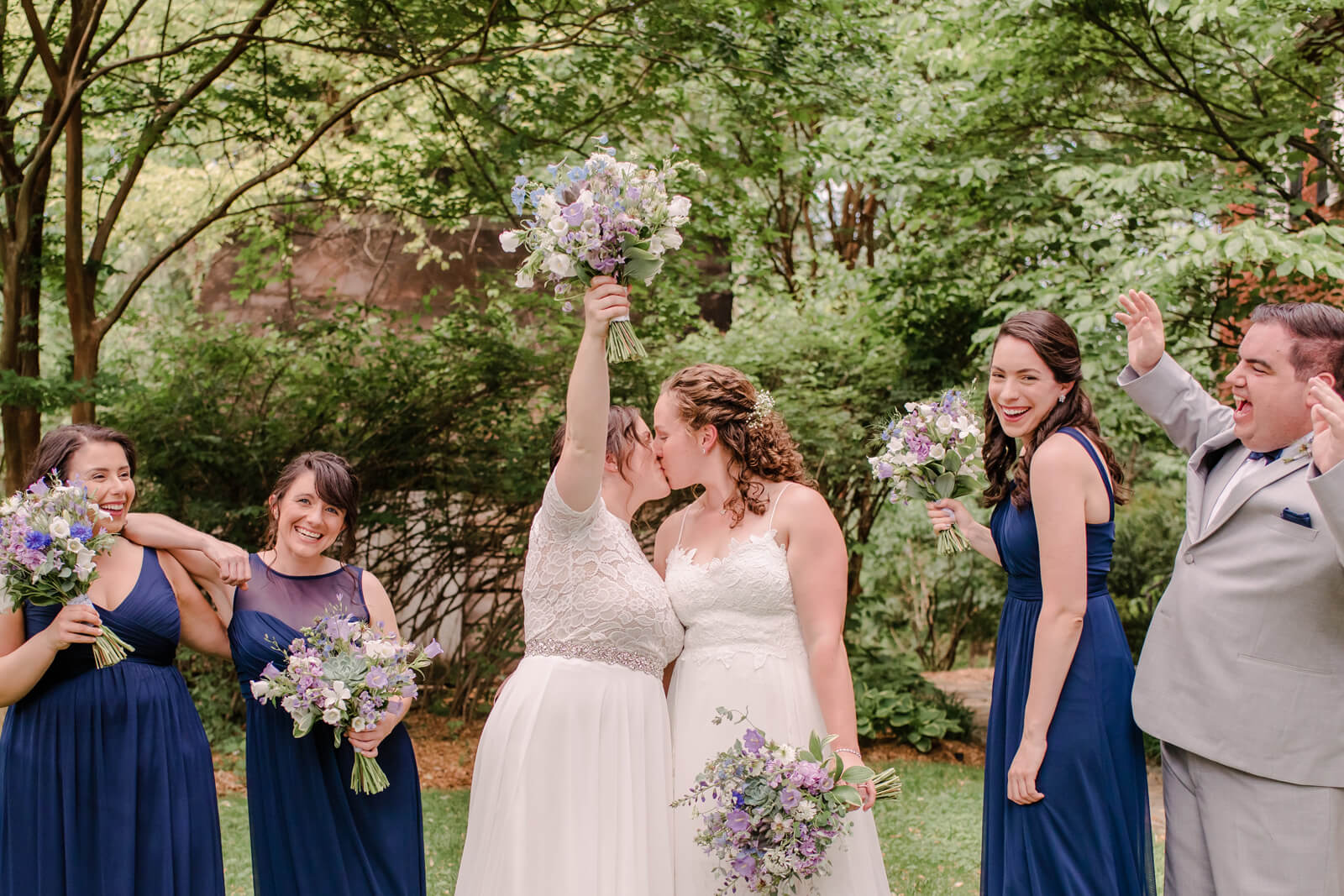 The wedding was just as simple and lovely and reflected the couple to a T. "These are a few of our favorite things: low stress, being outdoors, great food, and simplistic beauty," says Julie R. They booked the Elkridge Furnace Inn, a restored 18th-century manor with a ceremony site overlooking the Patapsco River and one of the oldest and largest sycamore trees in Howard County. Their springtime date proved to be record-breaking, with the temperature soaring to 90 degrees, but they were still able to get married outside, with their good friend officiating. "It was the perfect, personal touch," says Julie R. And even when an evening thunderstorm blew in during their tented reception, instead of fretting, they rolled with it.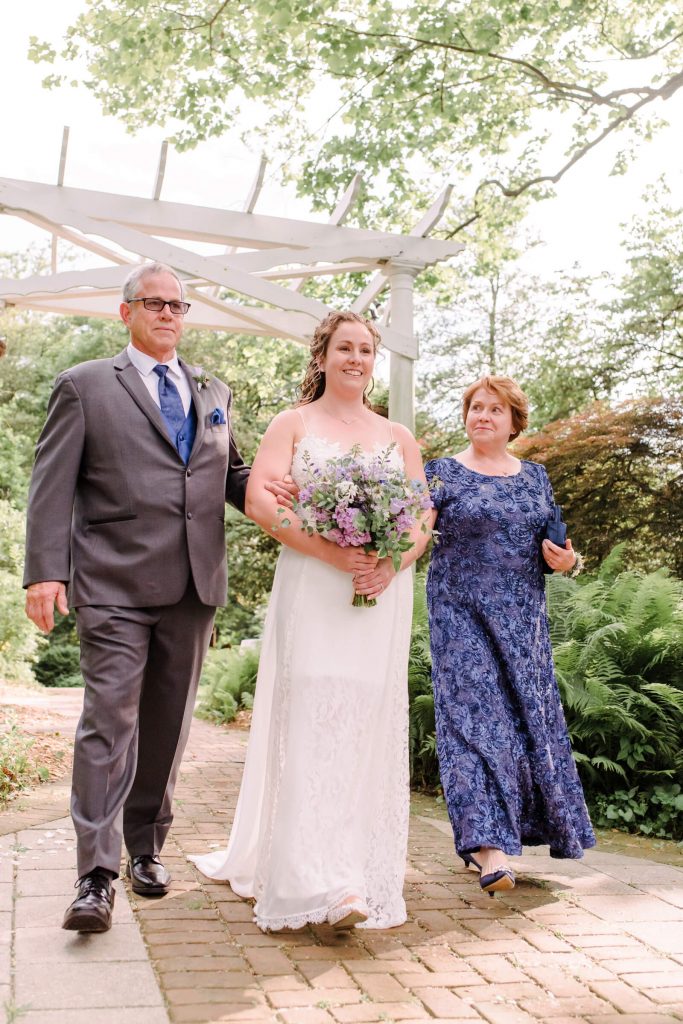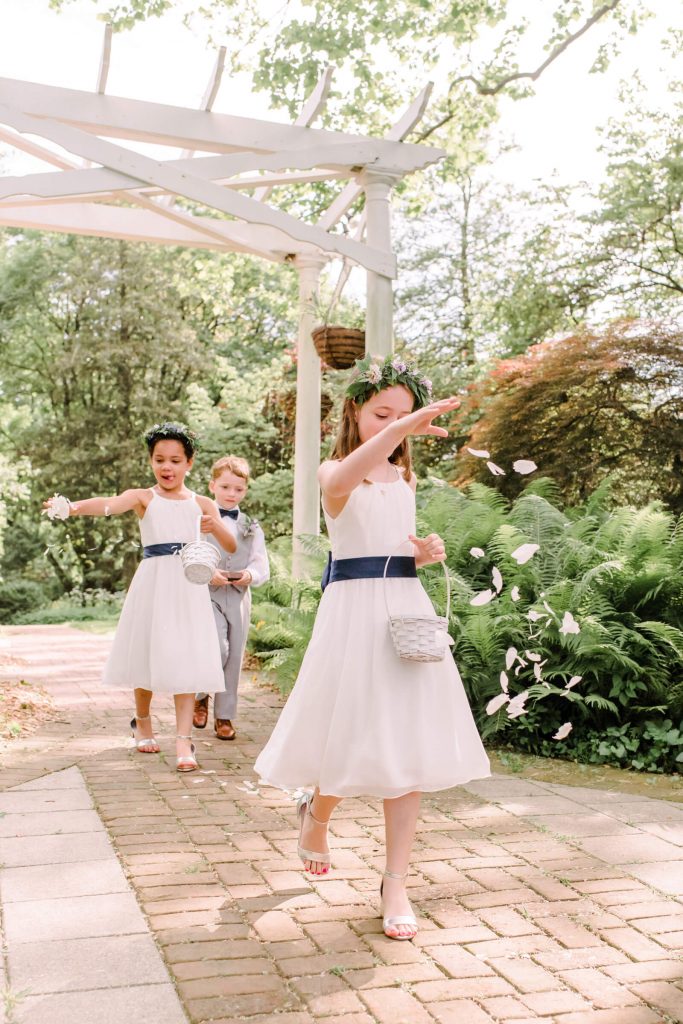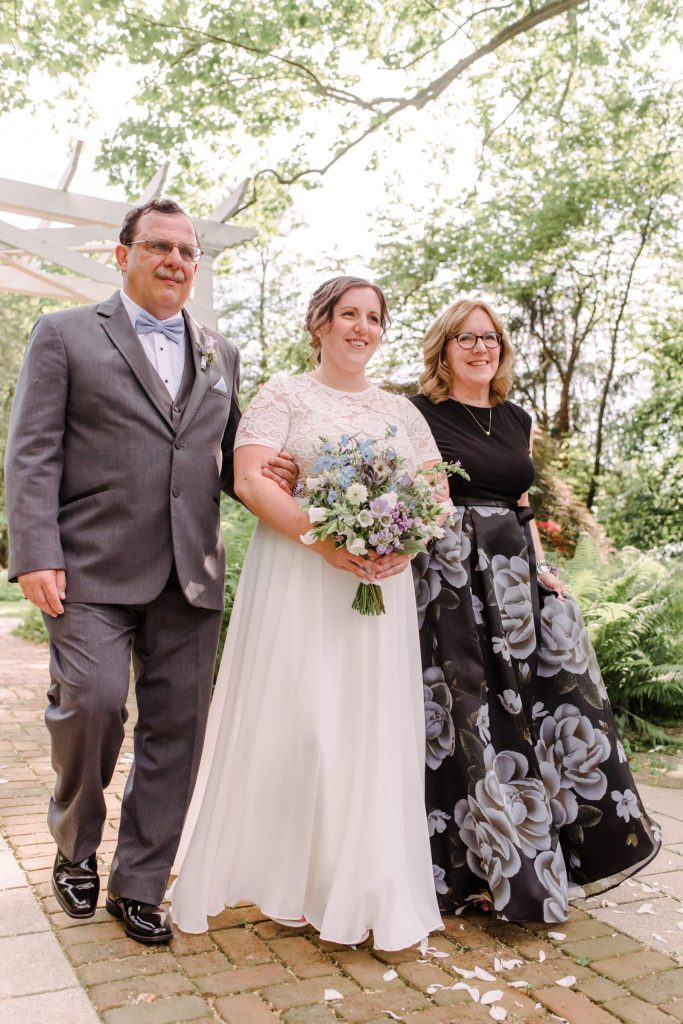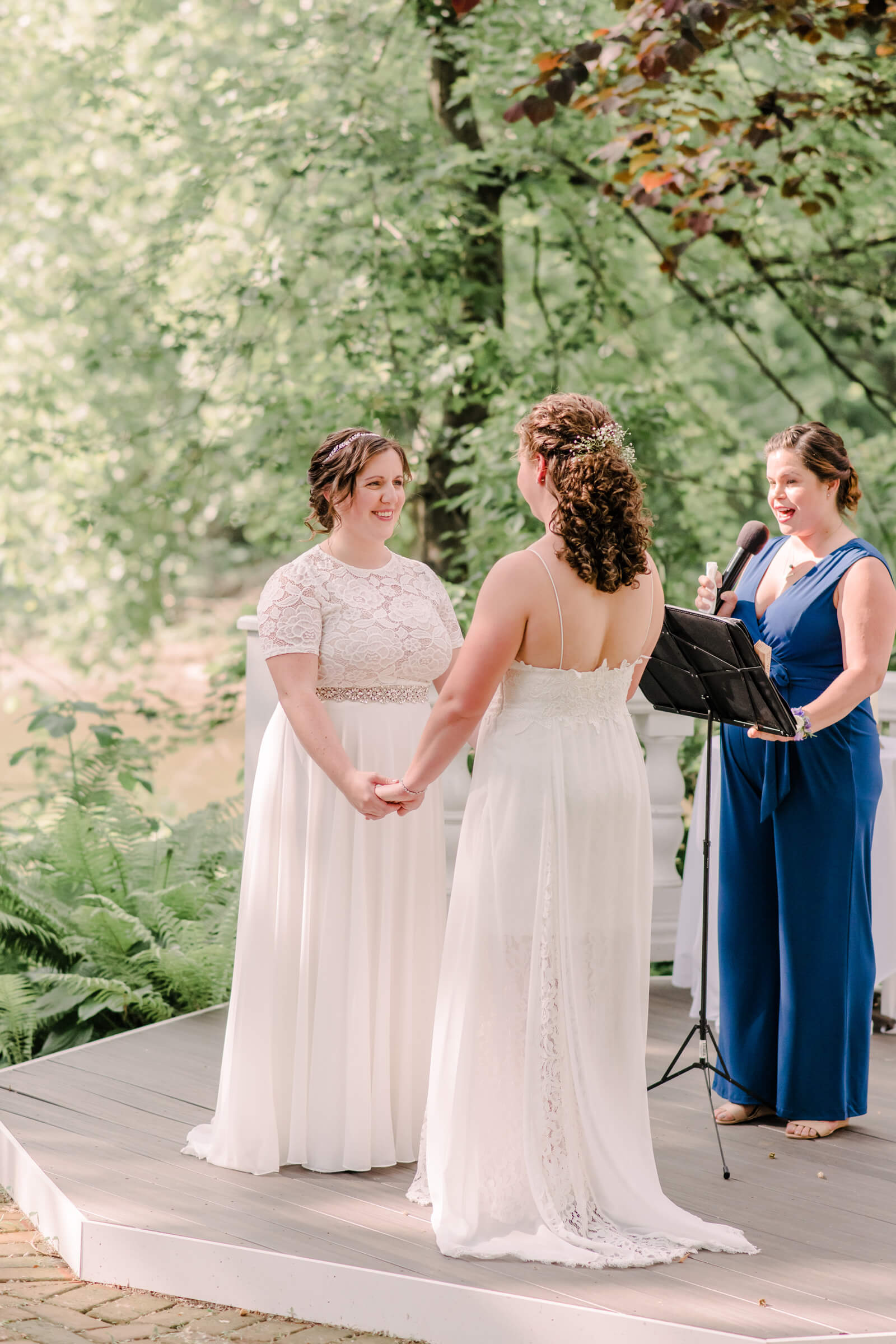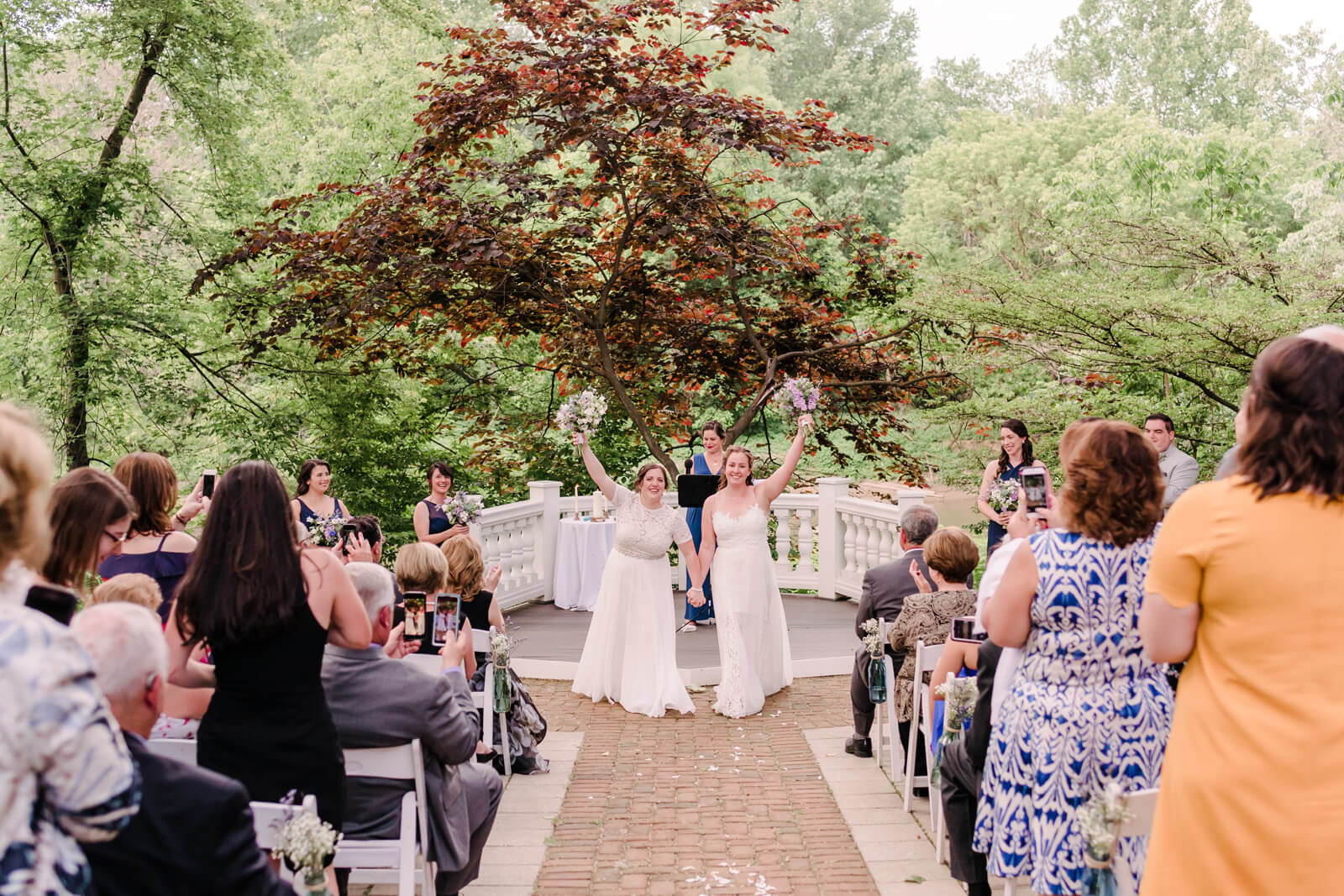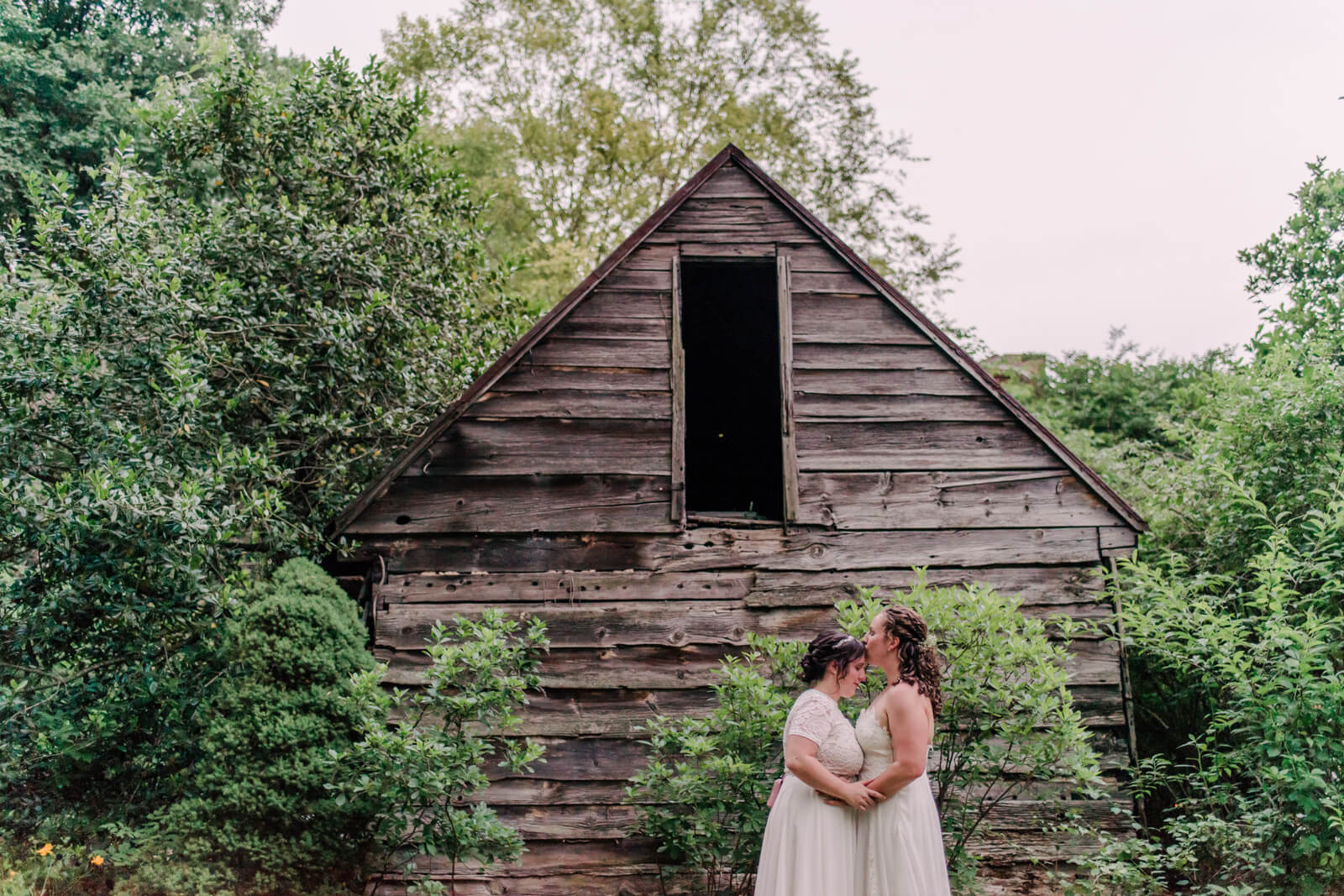 But the highlight of the evening might have been the Julies' choreographed first dance to Hall and Oates' You Make My Dreams, which involved lots of smiles, laughs, and a pretty impressive lift. However, Julie R. doesn't see the wedding as a singular memory or a series of memories but rather one spectacular night. "We realized the more that we stayed looking at the big picture and not getting lost in the small details the better it was," says Julie R. "We tried to just think of it as hosting a great party with everyone we loved."