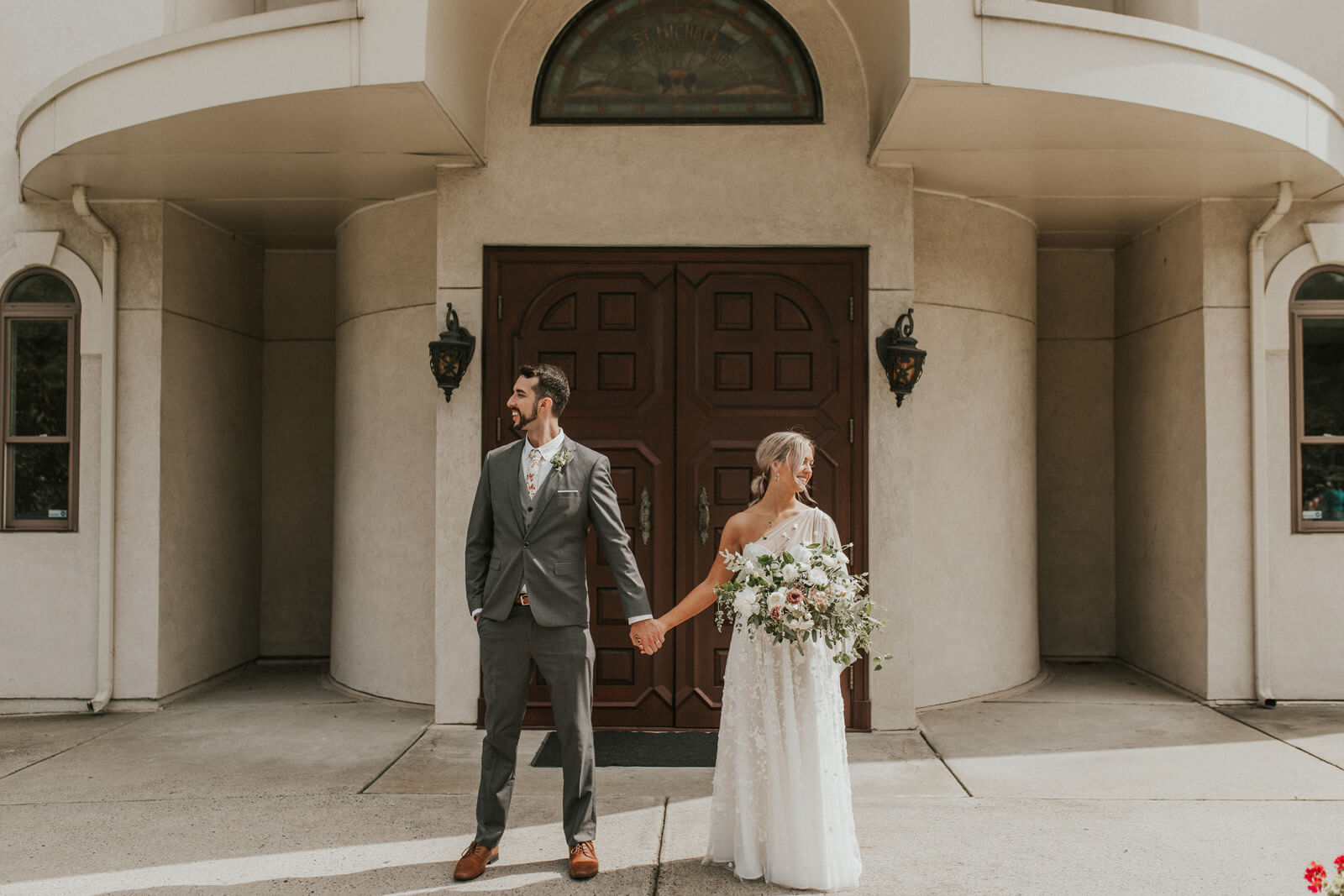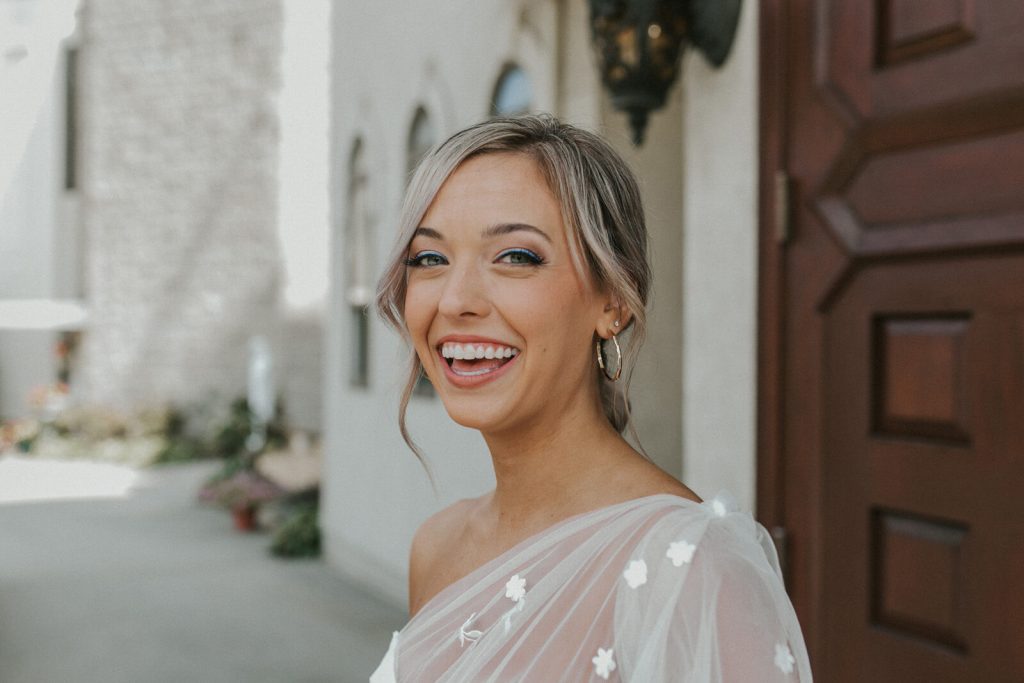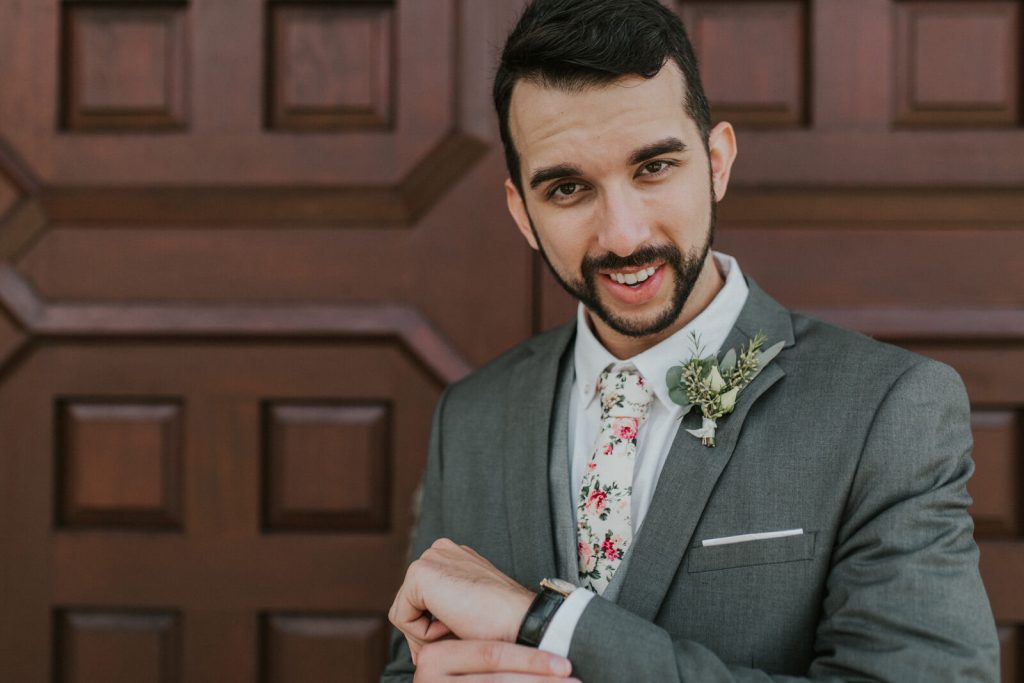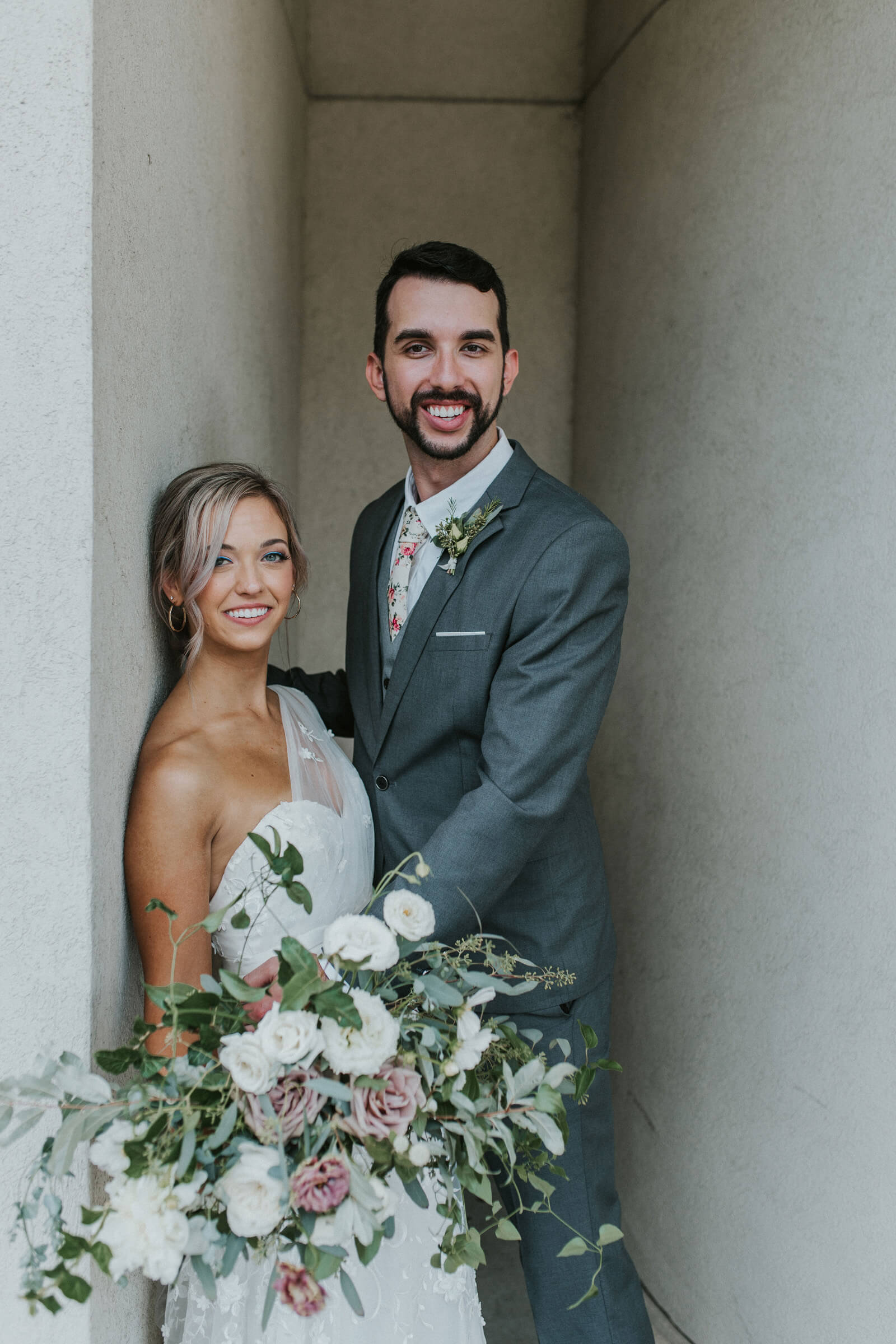 Just as museums rotate and change their artwork to keep their exhibits entertaining, our wedding day seems to have been a constant turnover event—and boy, has the planning been entertaining! As many set-to-be newlyweds couples have experienced in the time of COVID, we found ourselves struggling when Baltimore City restrictions forced the Baltimore Museum of Art (BMA) to shut down in May 2020, forcing us in turn to cancel our September 19, 2020 wedding. Though we decided to postpone our big shindig by one year, we needed some good news. COVID had robbed us of our big day, but it was not going to rob us of becoming husband and wife. Ultimately, we still wanted to get married. SO WE DID!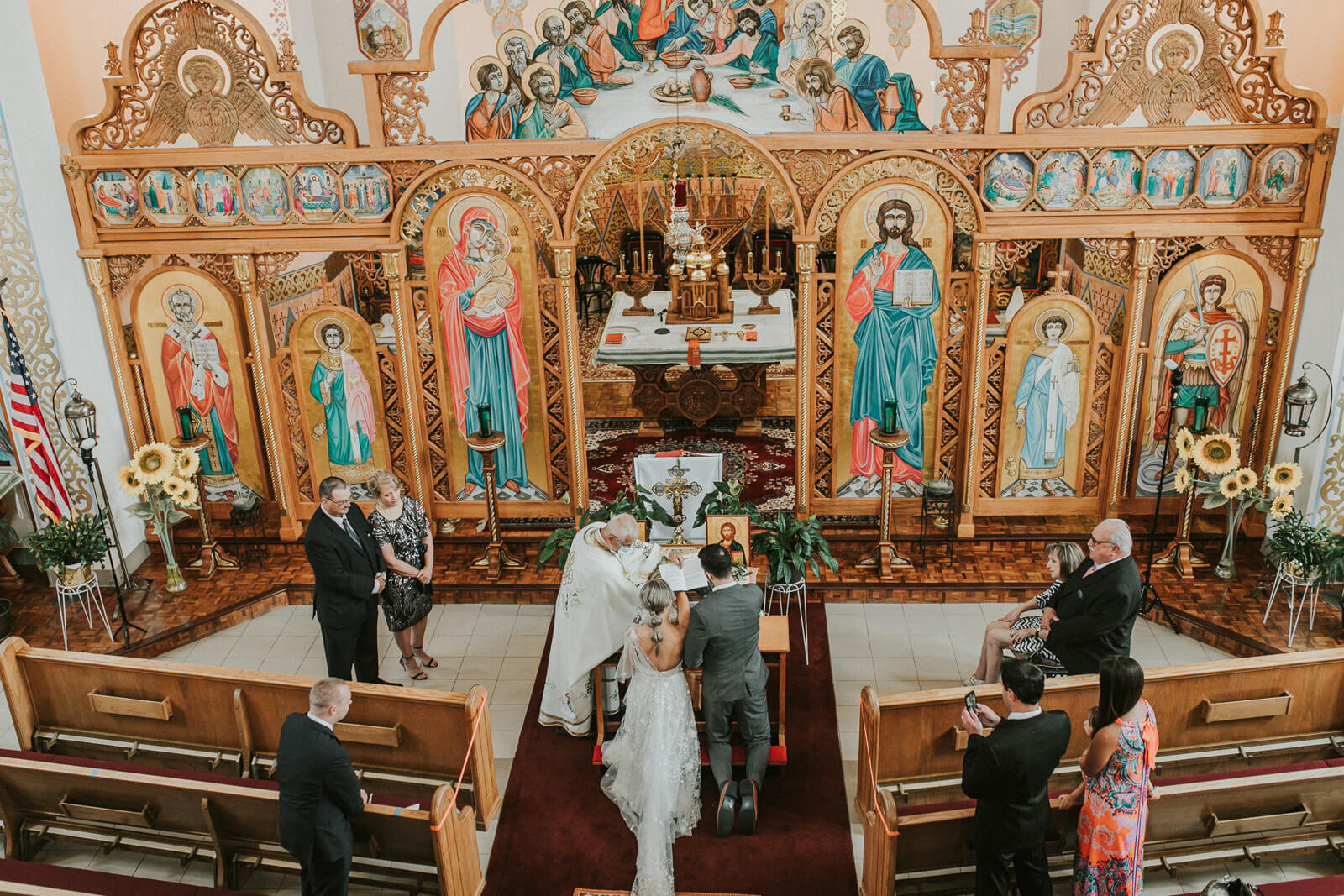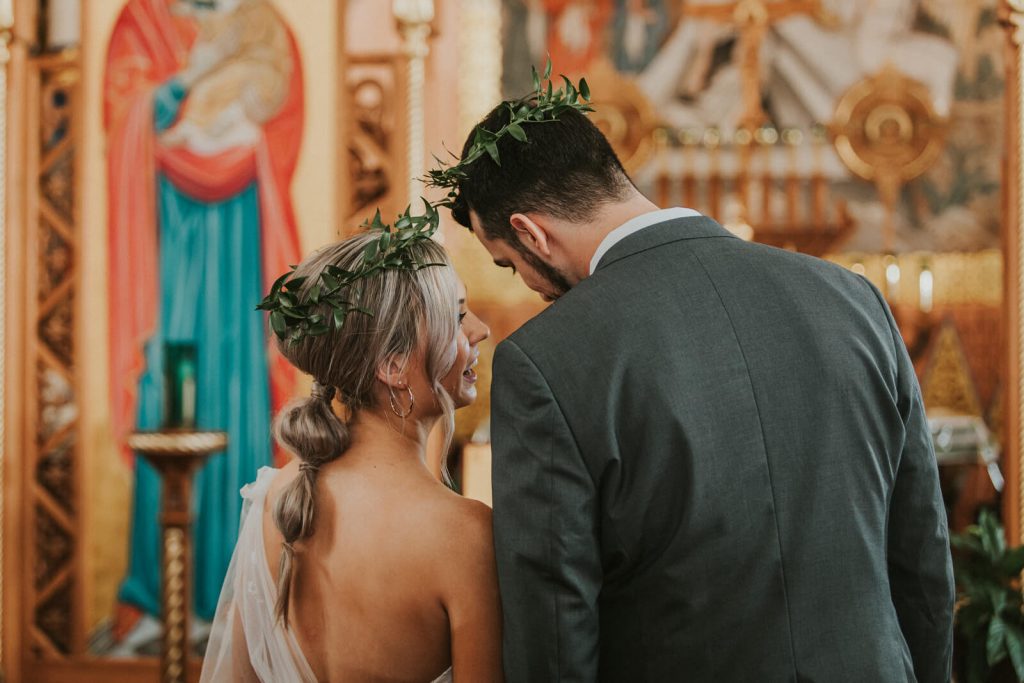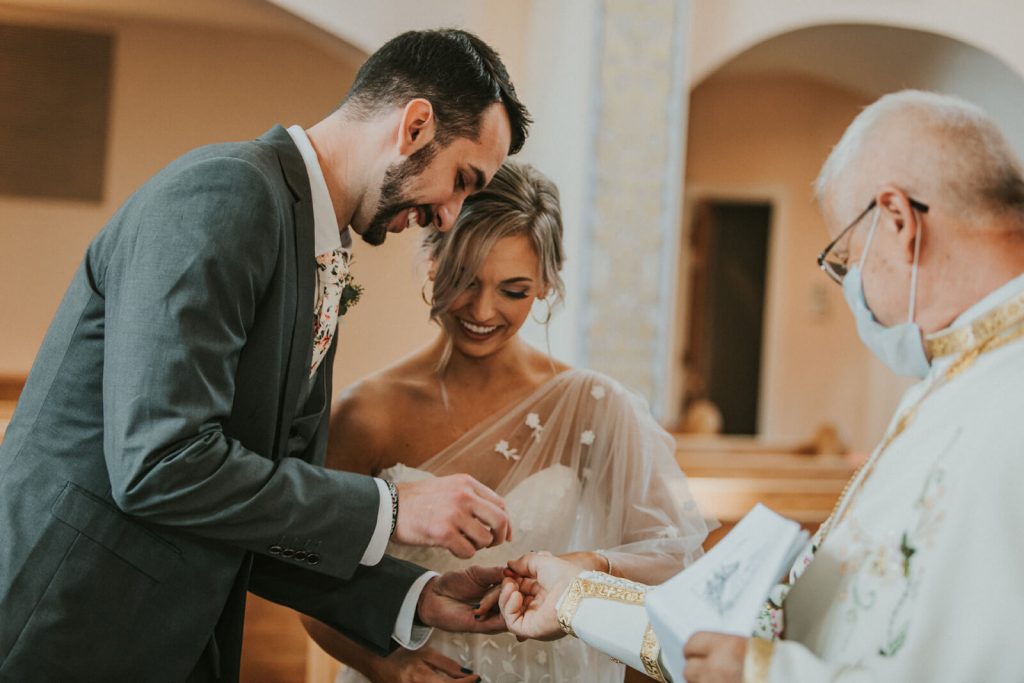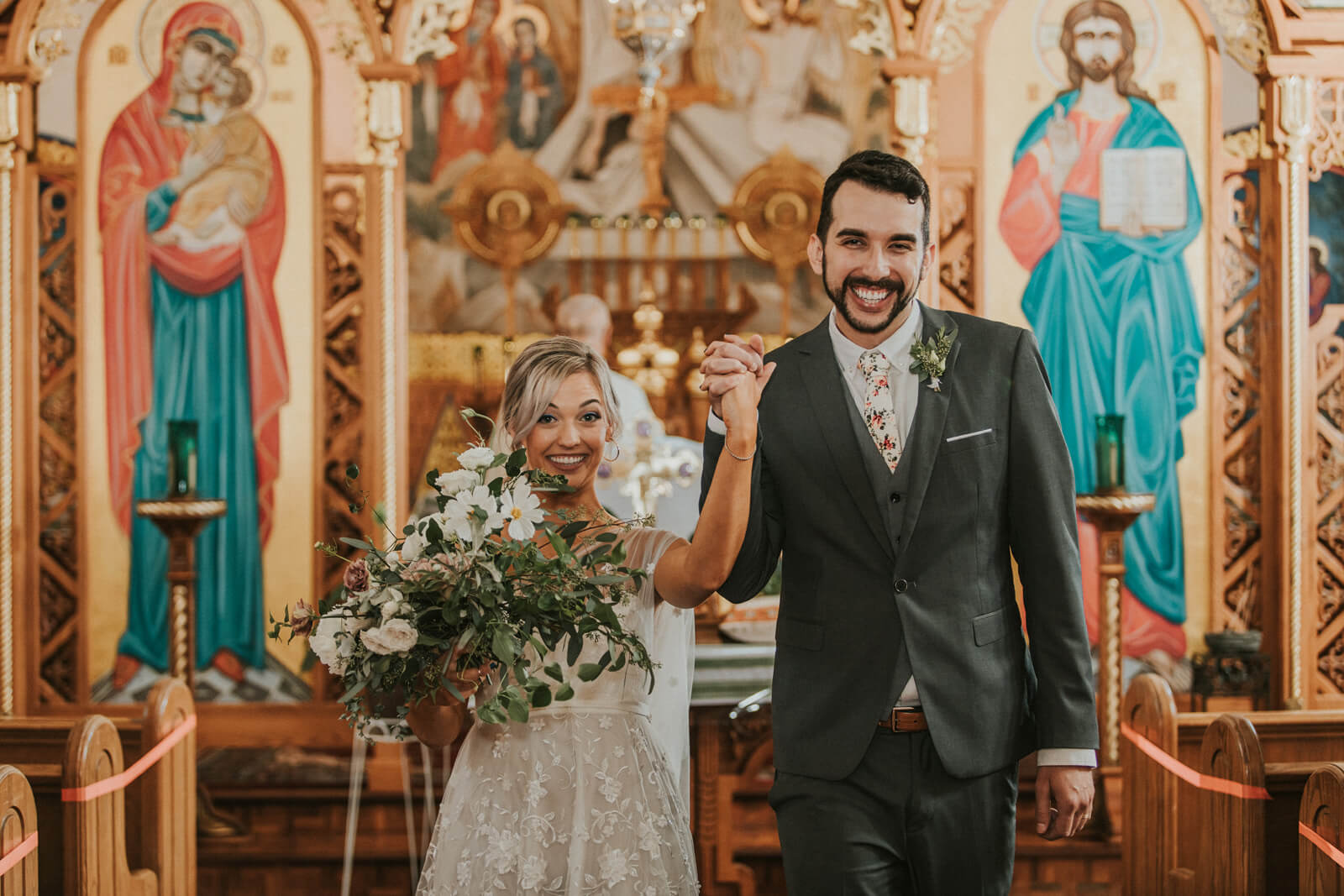 We intended to get married on September 19, 2020, just as we had initially planned. But, as restrictions eased near Independence Day and the COVID positivity rate went up, we began to worry about another imminent lockdown. With this in mind, one week after mailing our "Re-Save the Dates," we began planning our "new" special day. We based the date on how long it would take to get my wedding dress altered, which turned out to be three weeks (queue the freak-out), and we set our new date as August 1, 2020.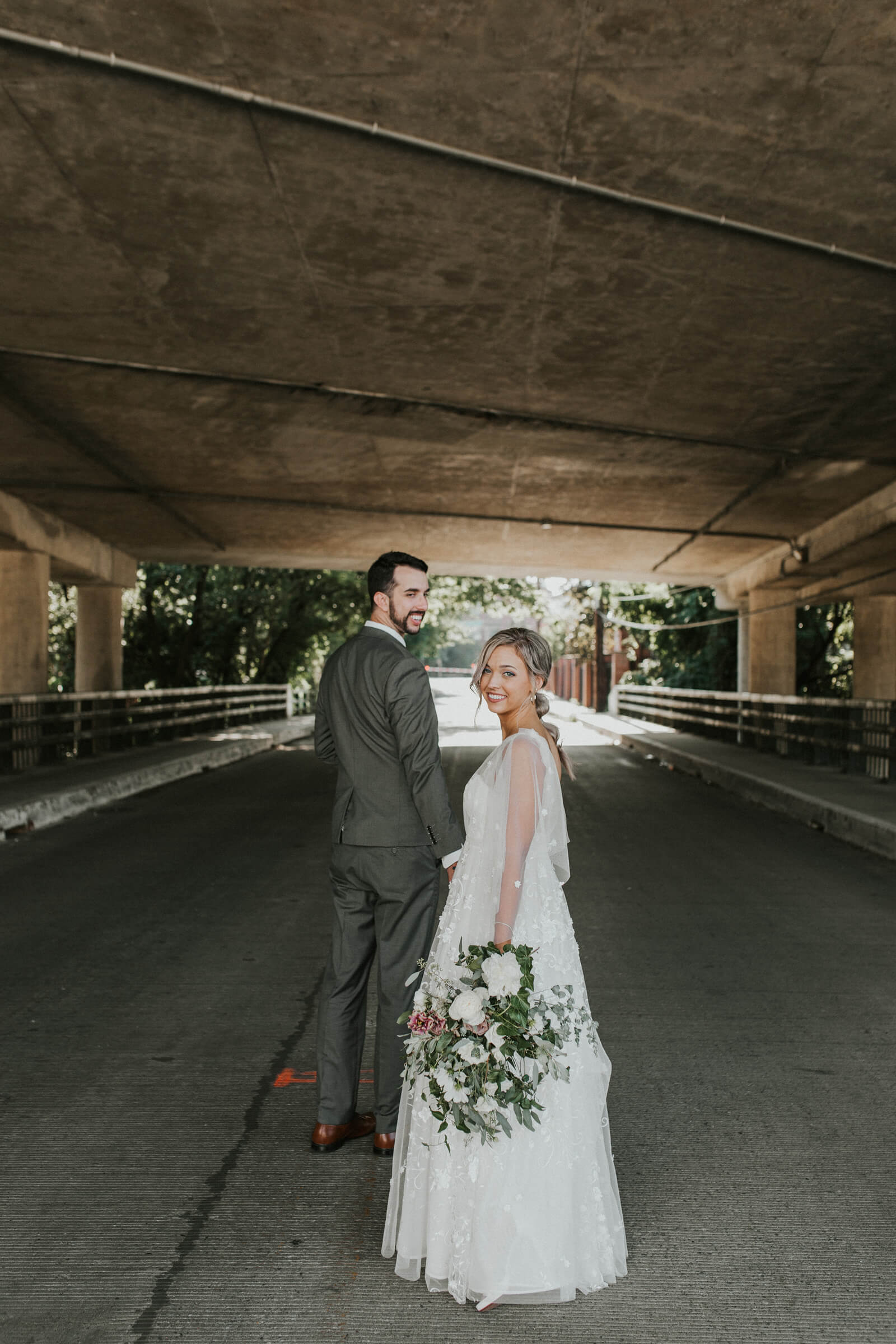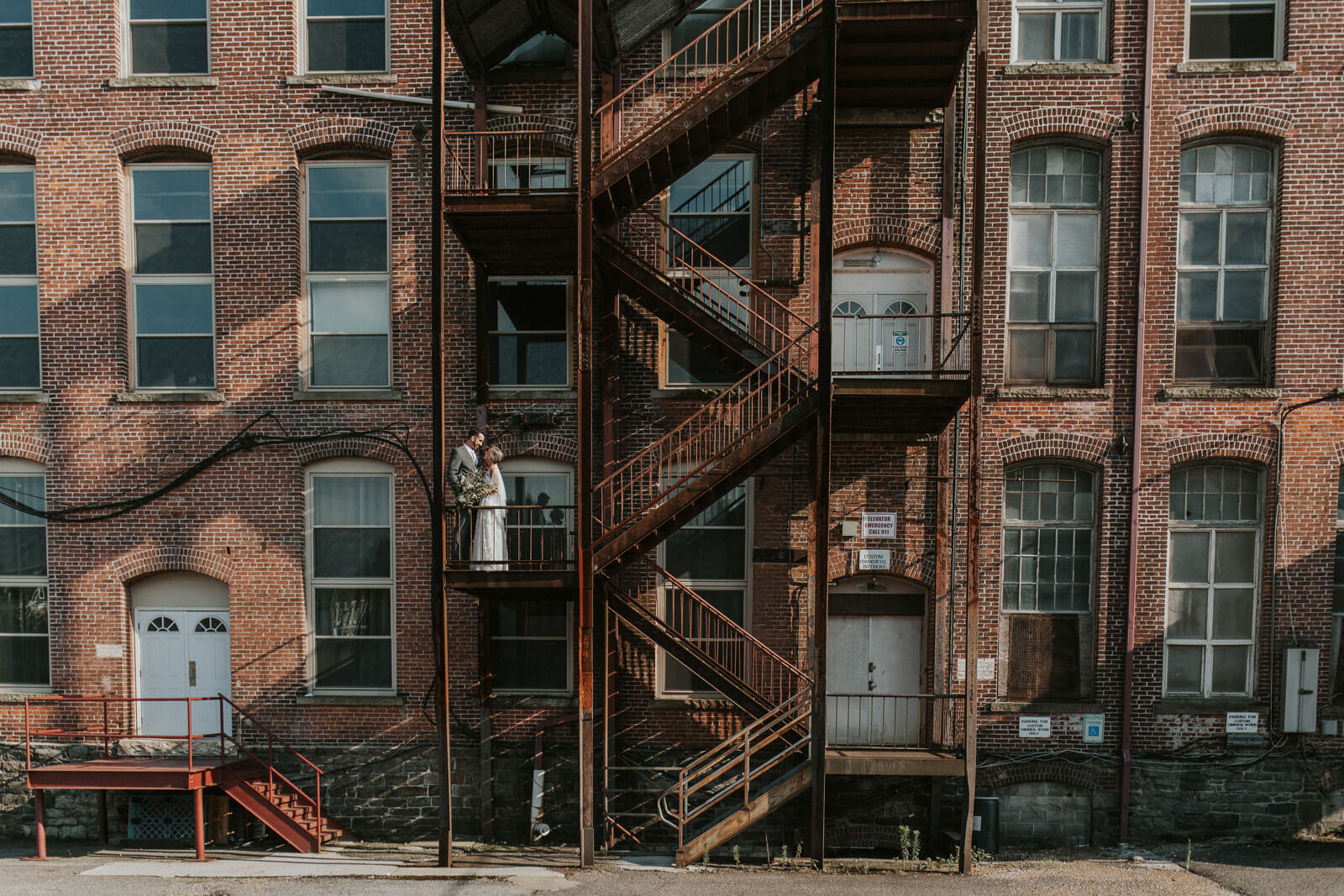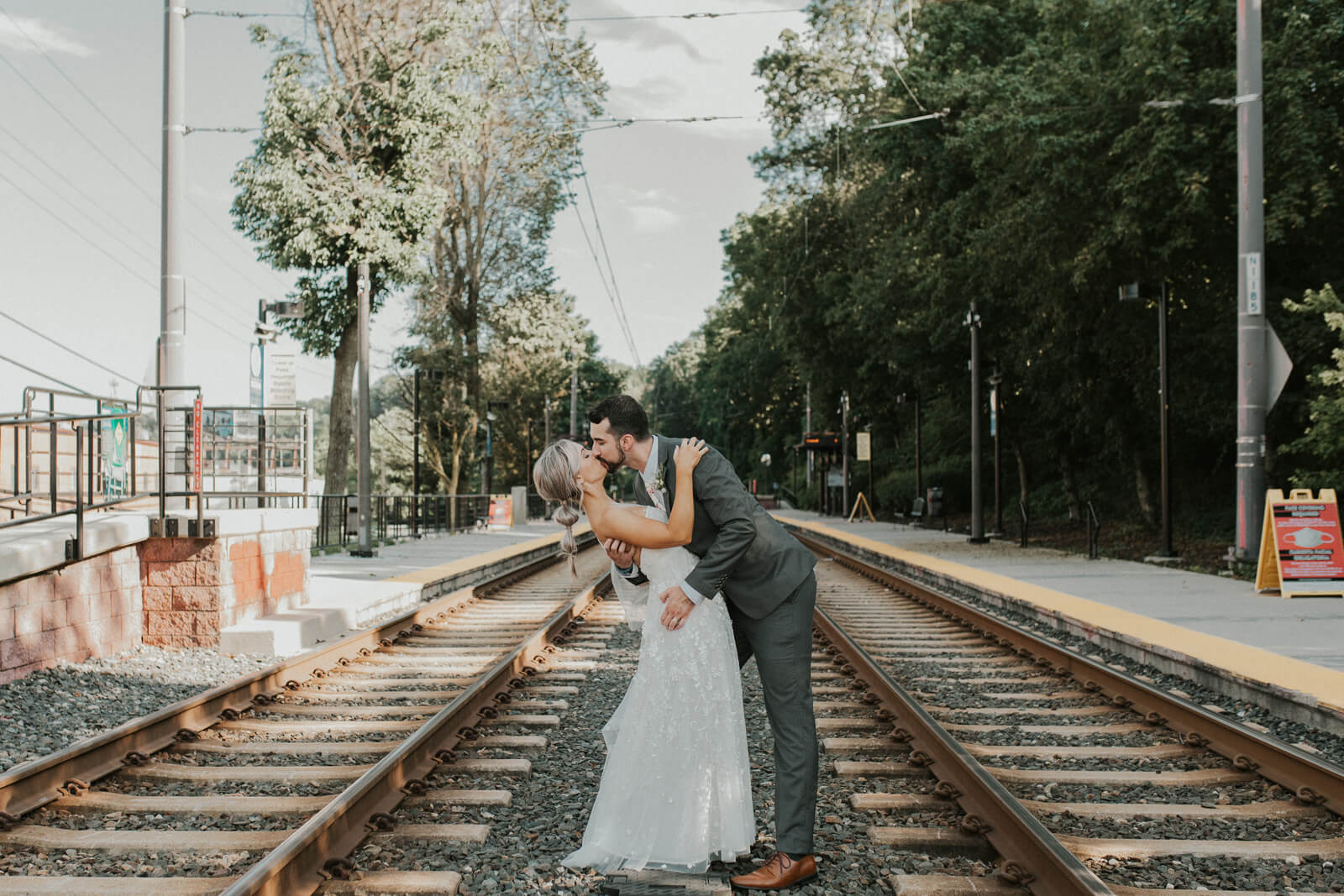 Because we wanted a short-and-sweet ceremony at our larger wedding, our new ceremony felt like the perfect opportunity to celebrate Marc's Ukrainian heritage. We had a traditional Byzantine Roman Catholic ceremony at St. Michael's the Archangel Church in Patterson Park (yup, Aladdin's castle). We also wanted to celebrate the occasion with our immediate families afterward, adhering to safe COVID practices, of course, which only permitted a gathering of up to 10 people. It was not easy to find an accommodating venue, even if we promised to sit socially distanced. However, we were lucky enough to stumble upon Woodberry Kitchen and their sister restaurant, Artifact Coffee, who let us rent out the facility for the day. The historic Clipper Mill location felt like the perfect backdrop—being both Baltimore natives and getting engaged in the city a year before. We were just so thrilled to be able to spend the day with our family, thankful for the opportunity to make our small quarantine wedding happen amidst the chaos of the pandemic. The delicious food, service, and wedding coordinator (shoutout to Jolanta!) were a bonus!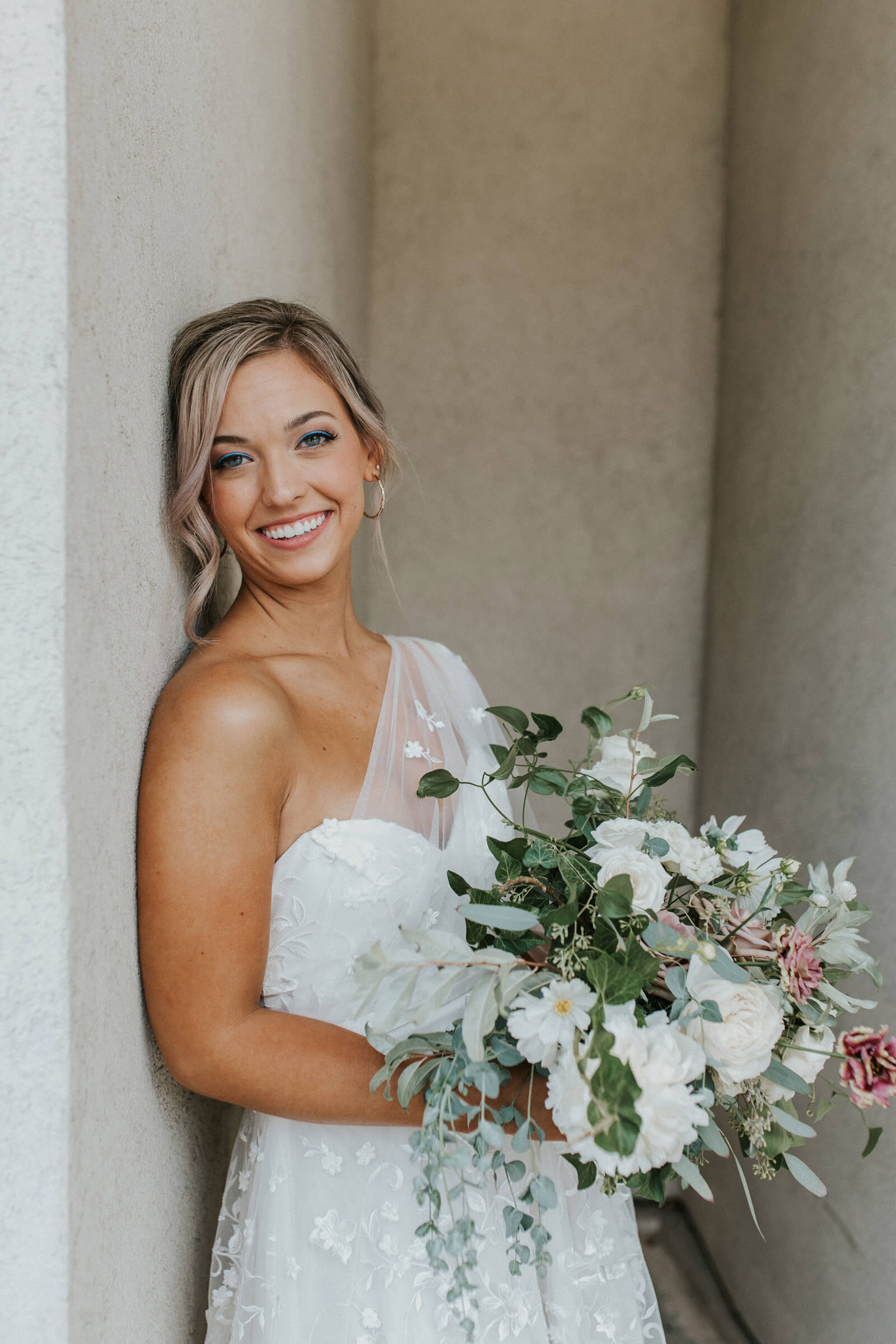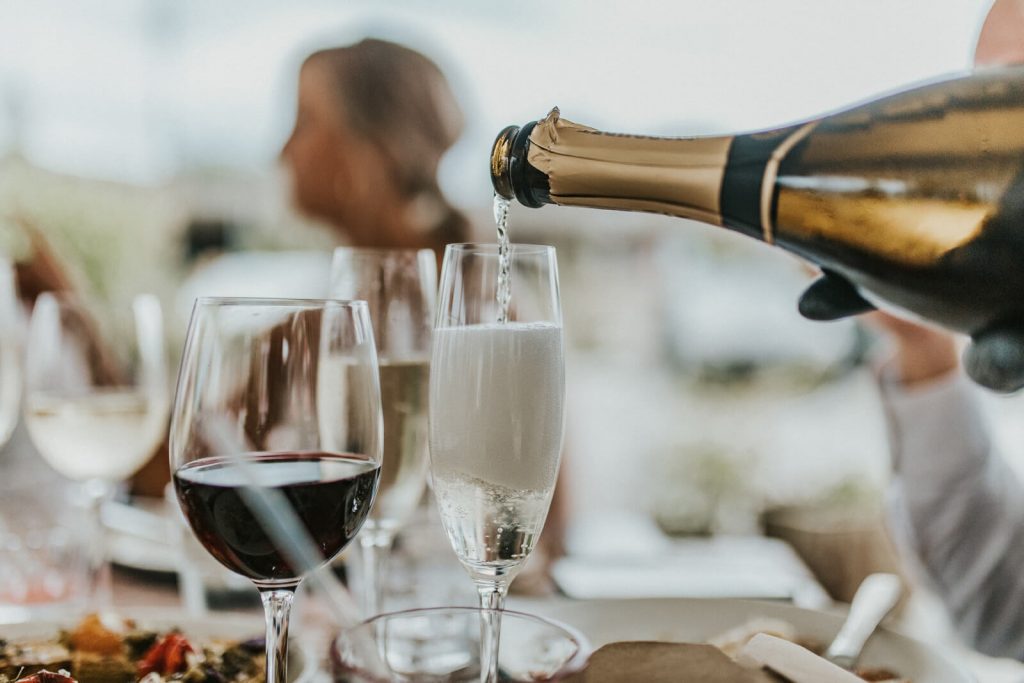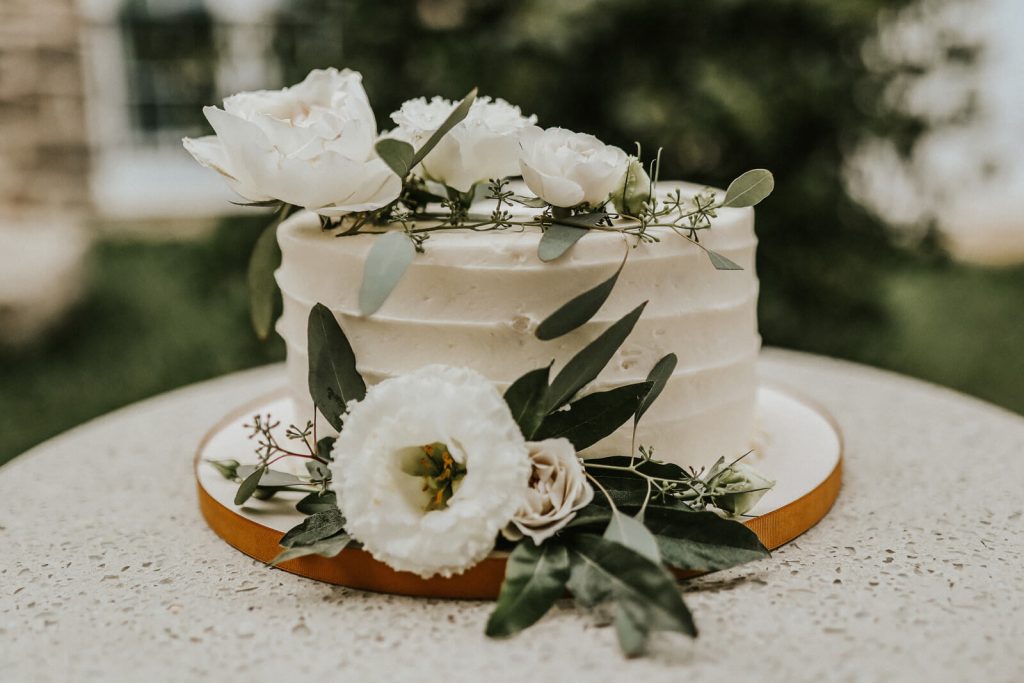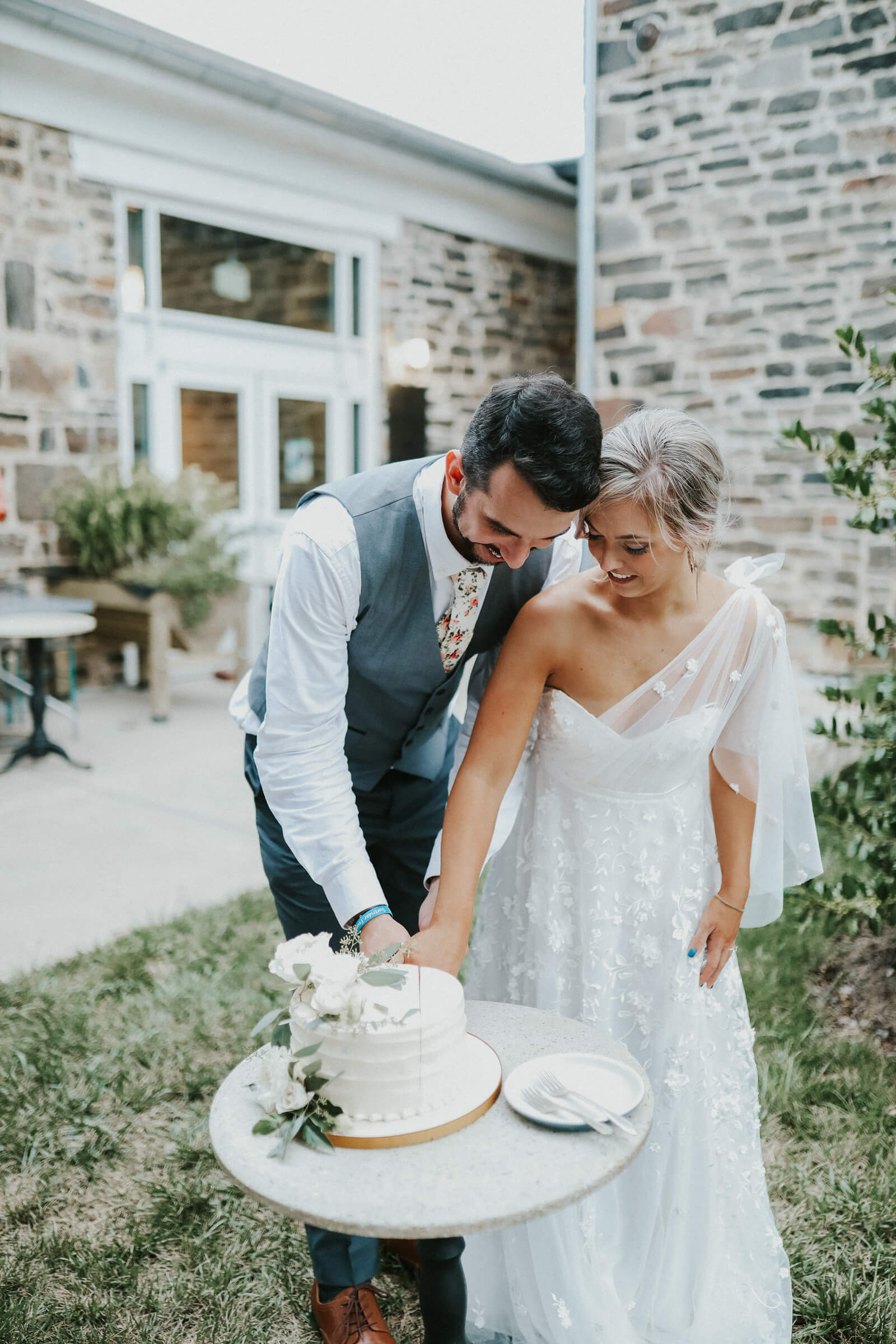 After we ate, drank, and got married, we jumped on a plane to Bora Bora for the perfect honeymoon. Just kidding. We just came home, surprised to find that our friends had decorated our house with rose petals and left chocolate-covered strawberries in the fridge. We still hope to celebrate our rescheduled shindig this year at the BMA, as we had initially intended. But if that does not go as planned, we are just thankful we got to have our special little day and celebrate together in our own unique story—plus, who else gets to say that they had two weddings? COVID has taken a lot away from a lot of people, but it could not take that away from us, and, at the end of the day, all we care about is being safe and together.