This originally ran in the 2019 Local Love supplement in the June issue of Baltimore magazine.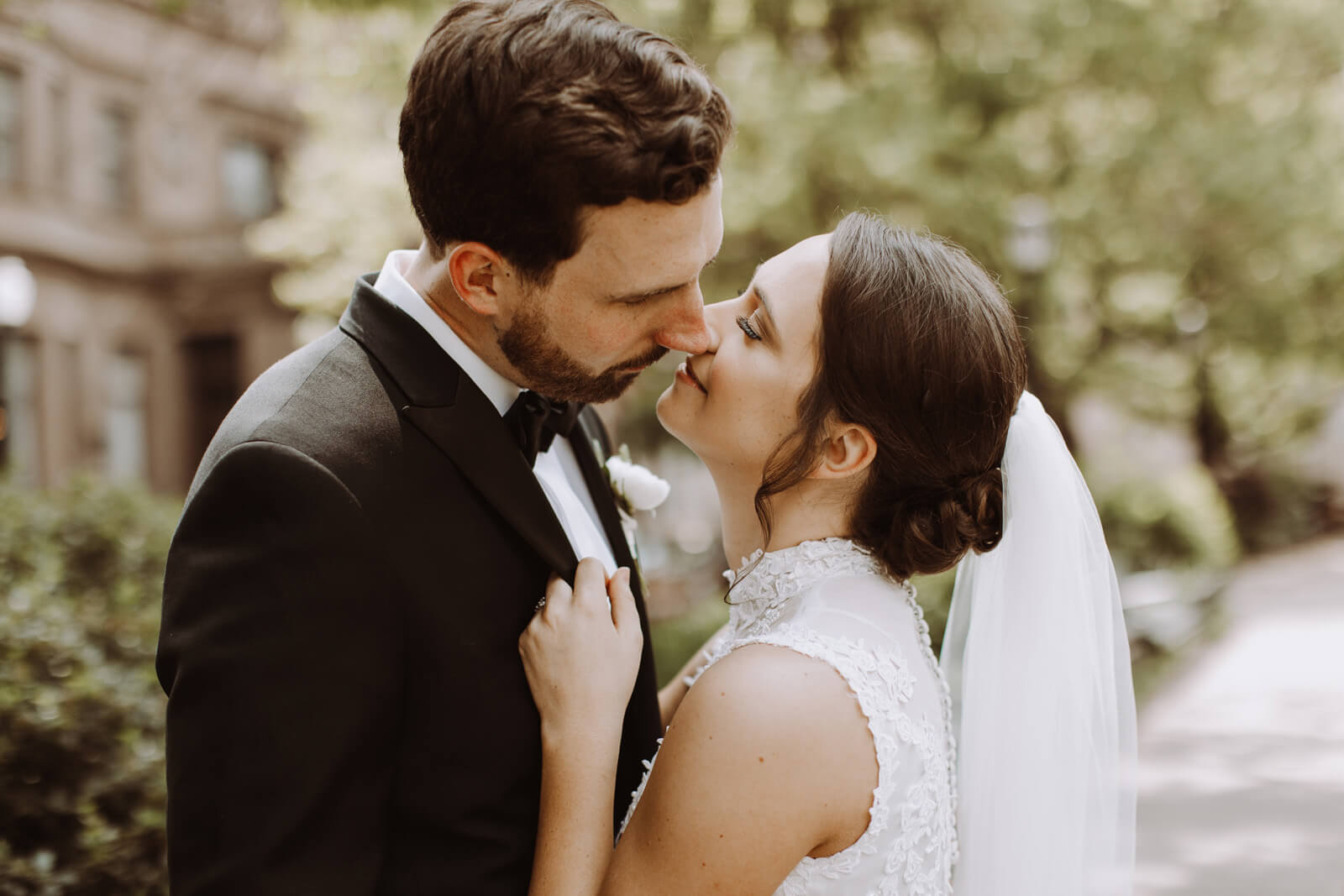 Wedding Date May 12, 2018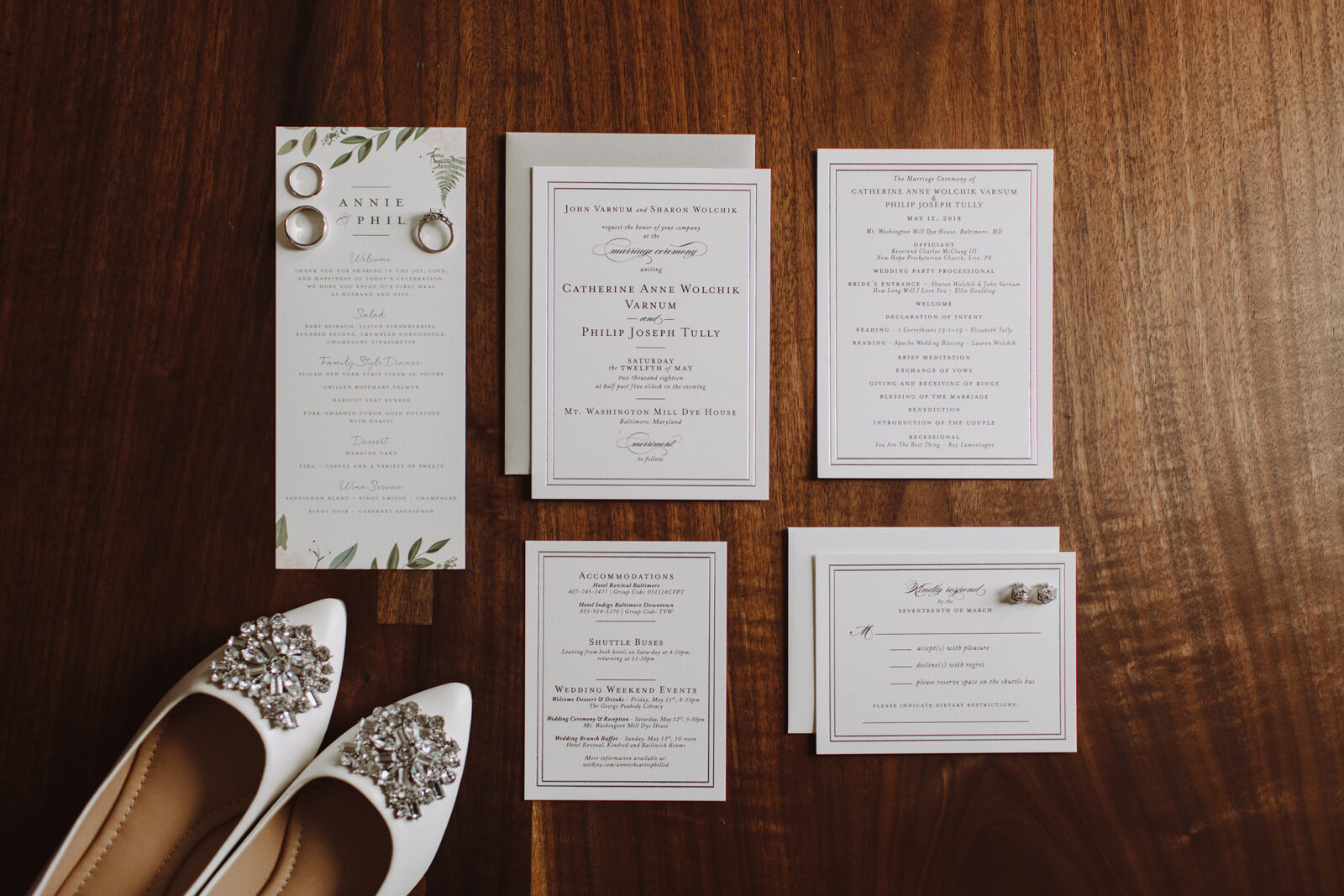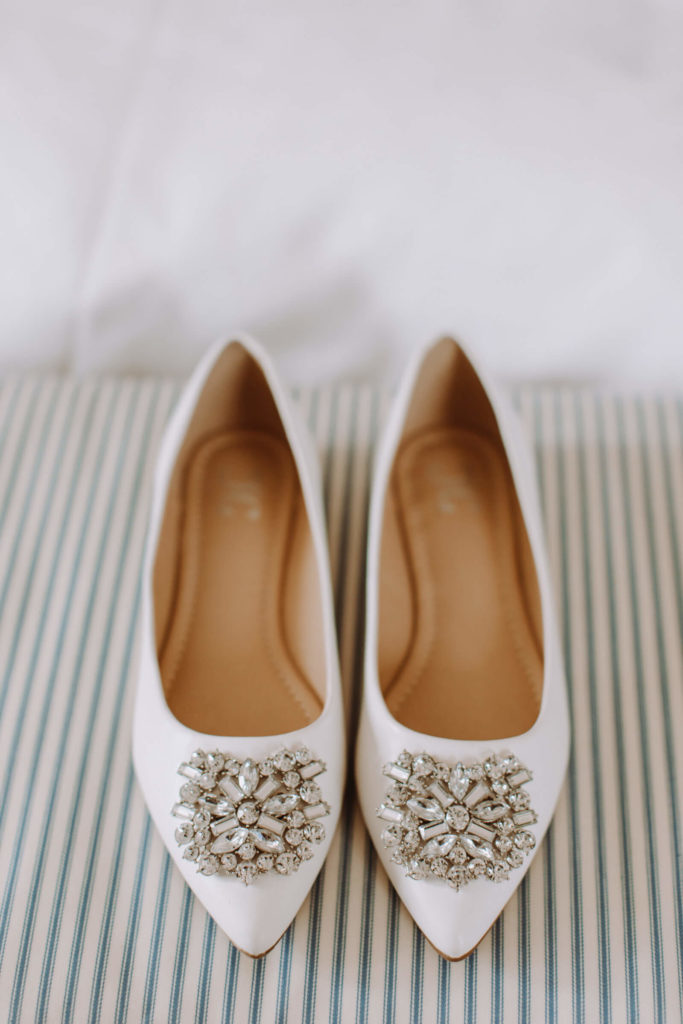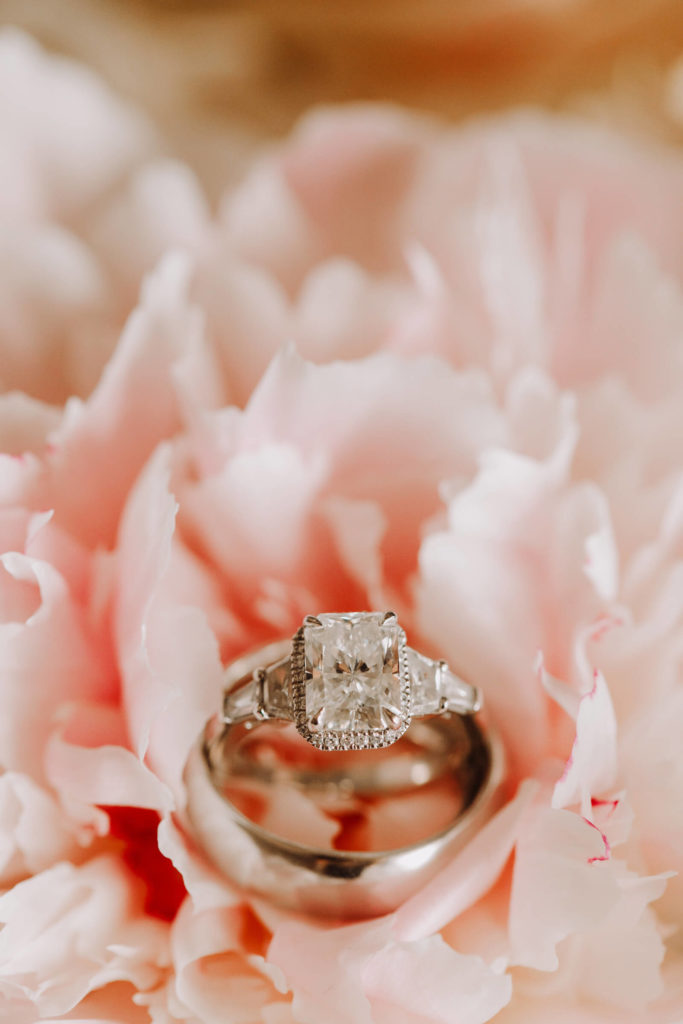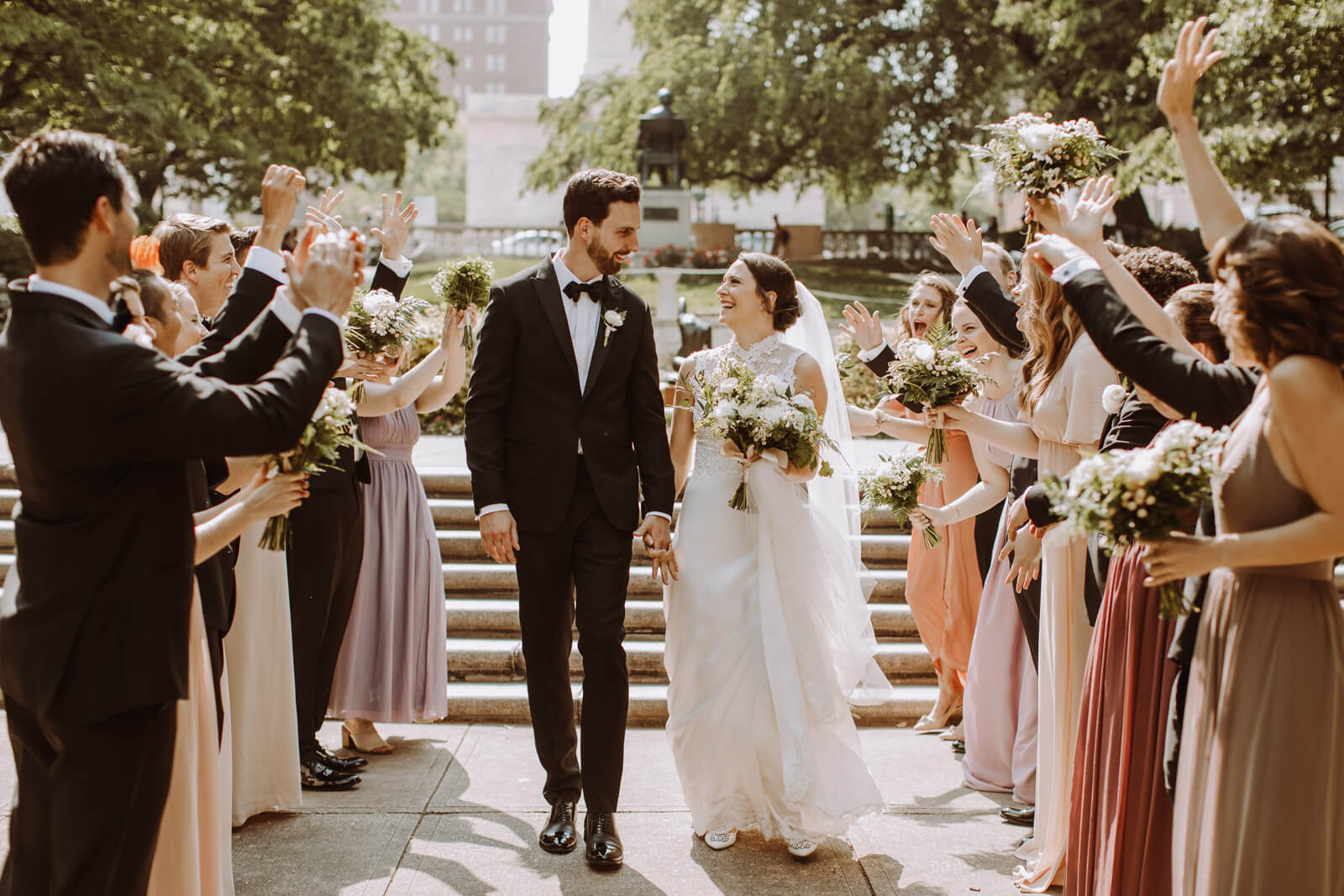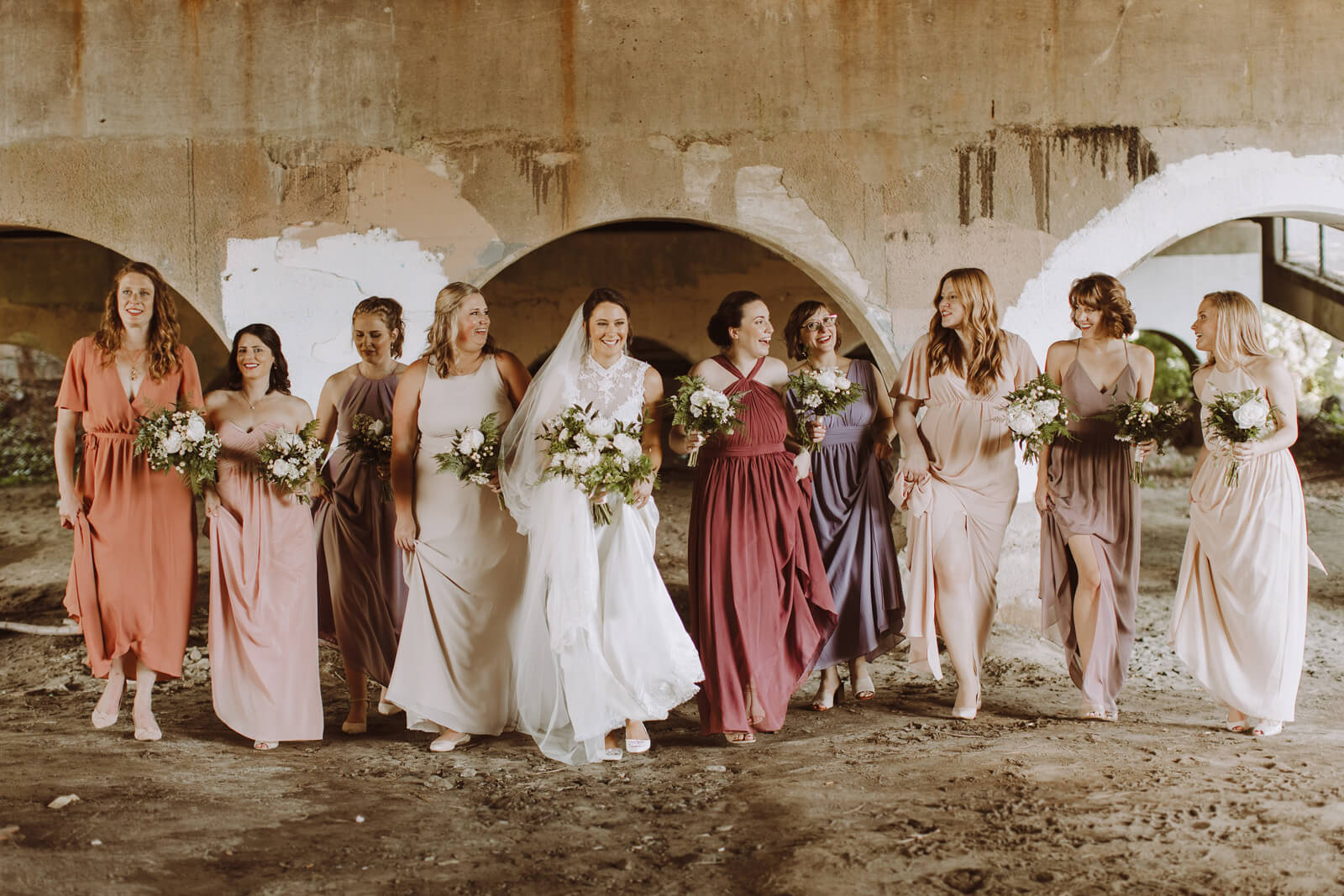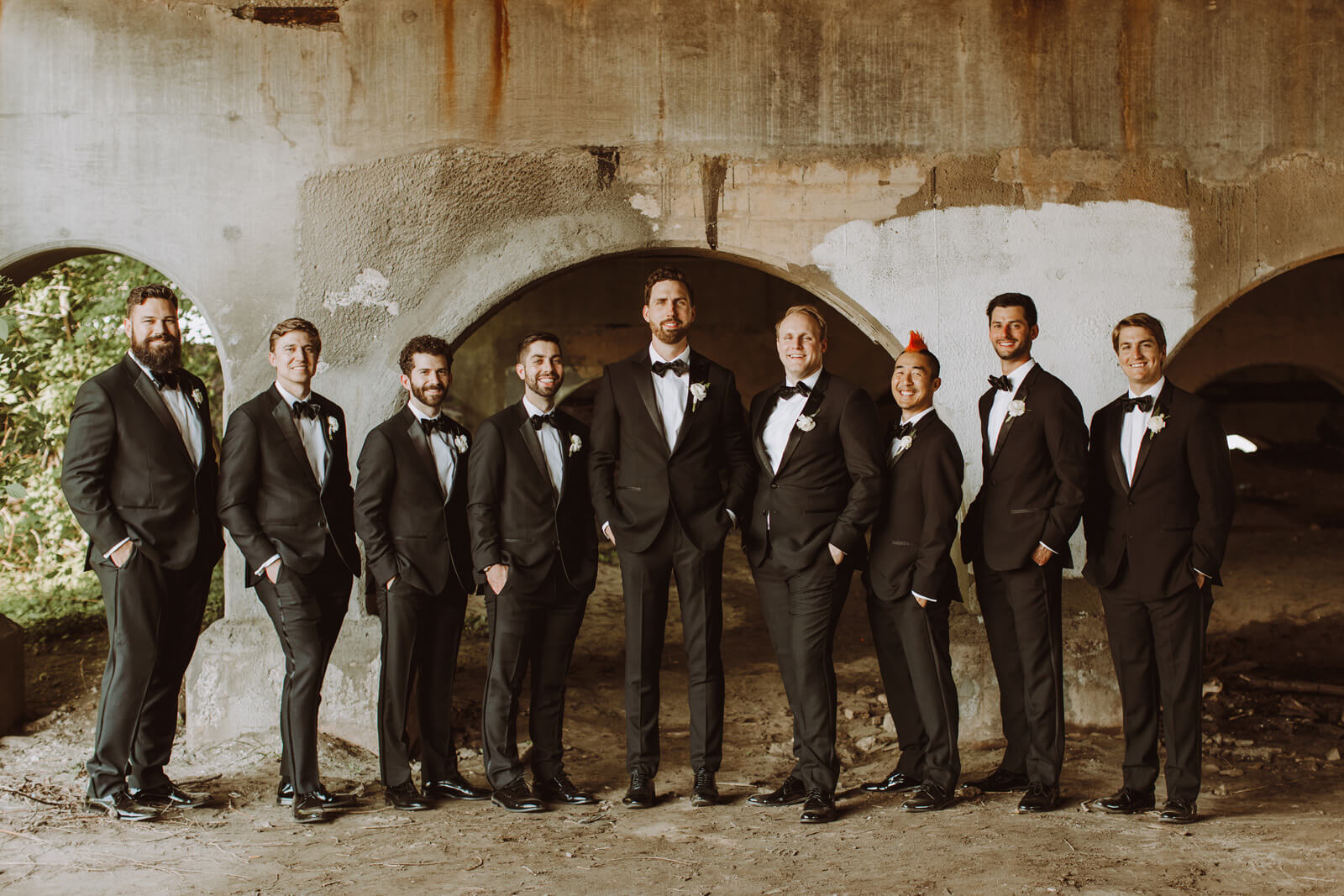 During their senior year at Vassar College, Annie Varnum and Phil Tully lived just four steps away from each other in neighboring townhouses. Their similar course schedule meant they'd often run into each other on their way to class. Soon they learned to synchronize their departures so they could "accidentally" walk together. Flirting led to a real date at a local brewery, and soon they started spending as much time together as possible. Annie would cheer Phil on at his volleyball games, and he'd feign interest in watching Buffy the Vampire Slayer reruns. After graduation, when Annie landed in Washington, D.C., for her master's in public health and Phil headed to Europe for his Ph.D., those four steps became 4,000 miles. When she moved to Baltimore for medical school, Phil followed two years later, and finally they were under the same roof. A year later, Phil surprised Annie by proposing at her family's summer cottage in Chautauqua, New York.  "After all the distance traveled and time passed, we were beginning the next phase of our lives together," she says. That meant having their guests fall in love with their adopted hometown by planning a weekend that showcased some of their favorite parts of Baltimore, including Mt. Vernon (Hotel Revival and the George Peabody Library for welcome drinks and dessert) and Mt. Washington (Mt. Washington Mill Dye House for their ceremony and reception).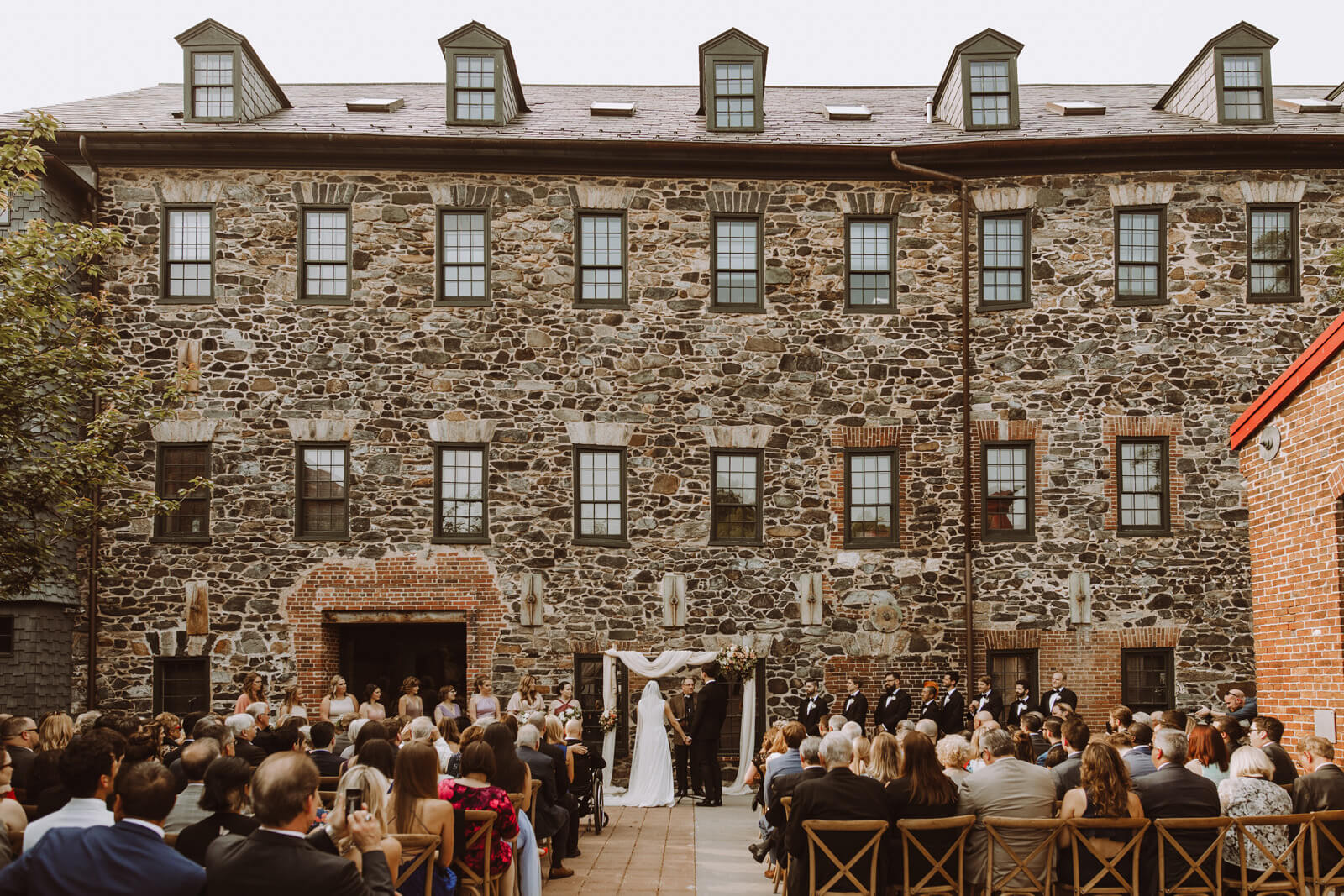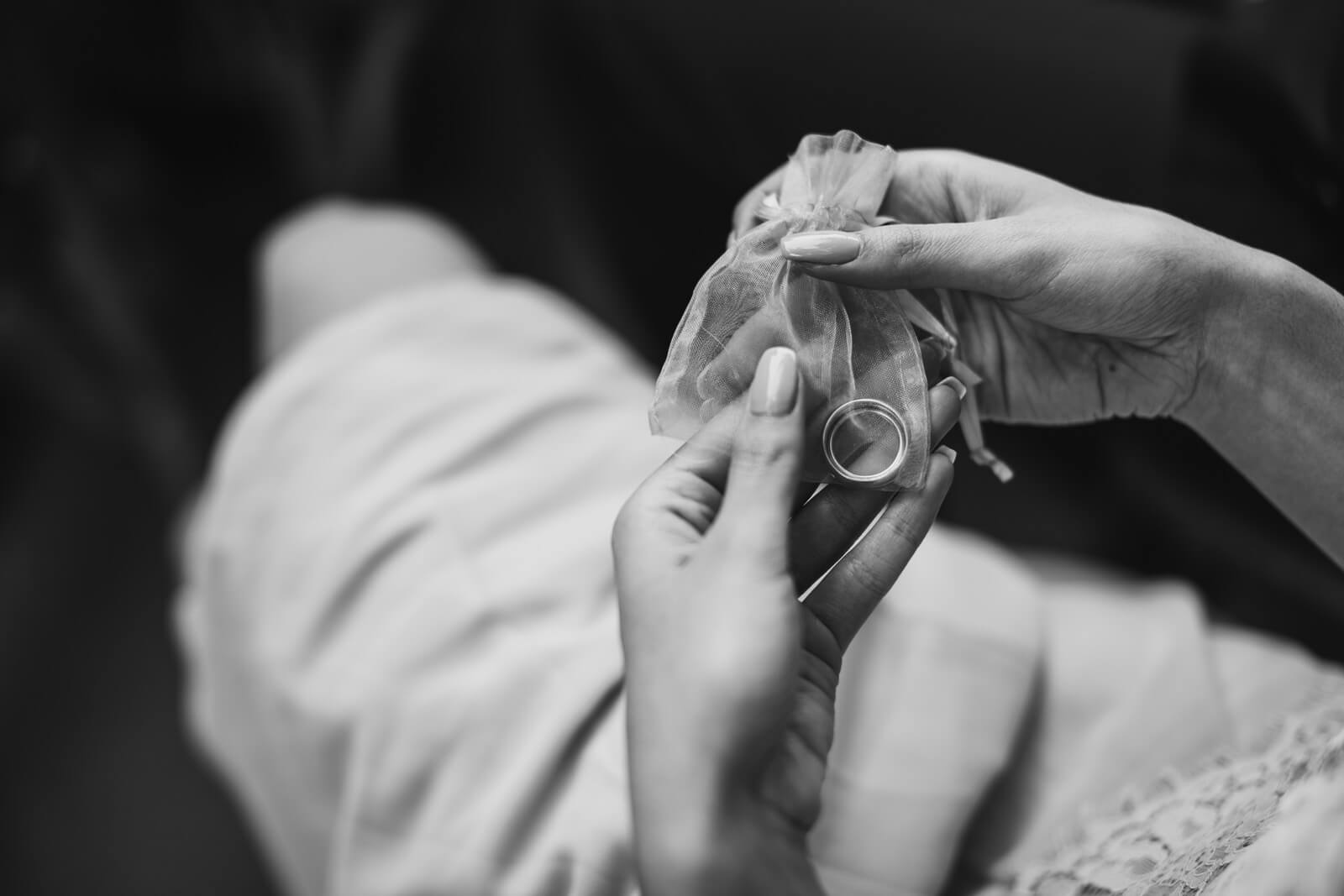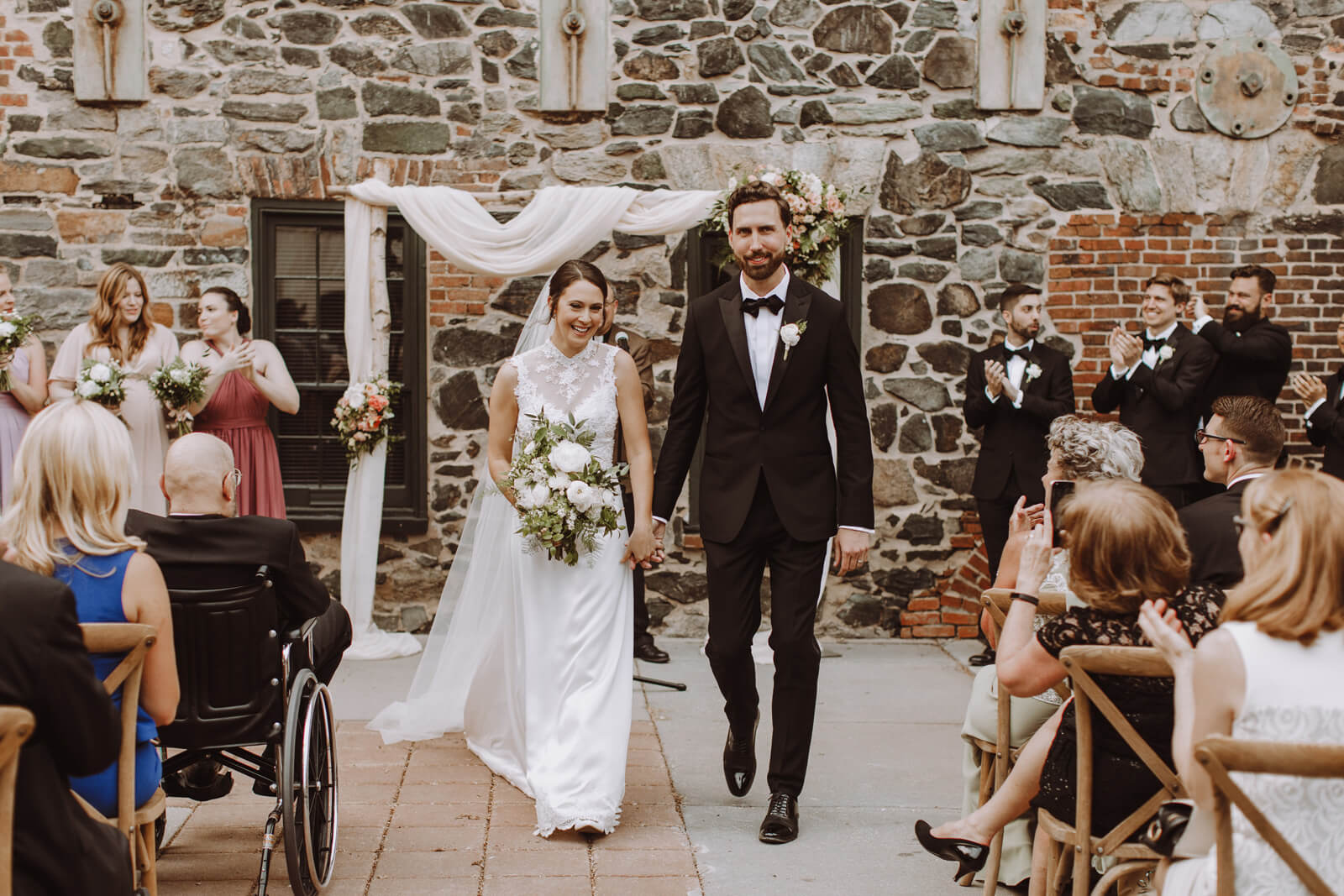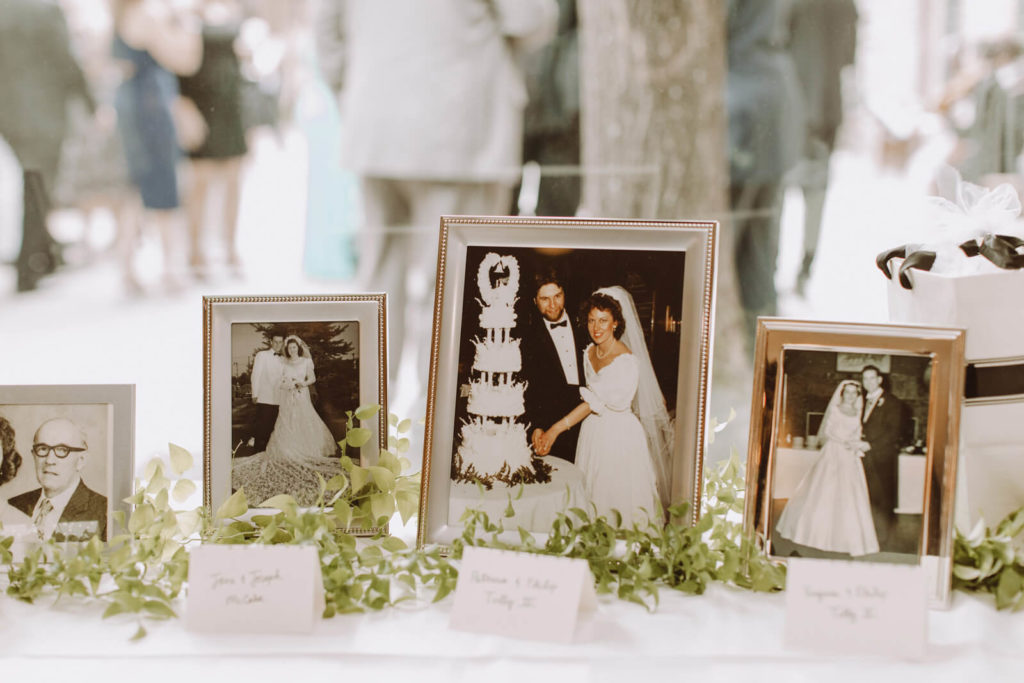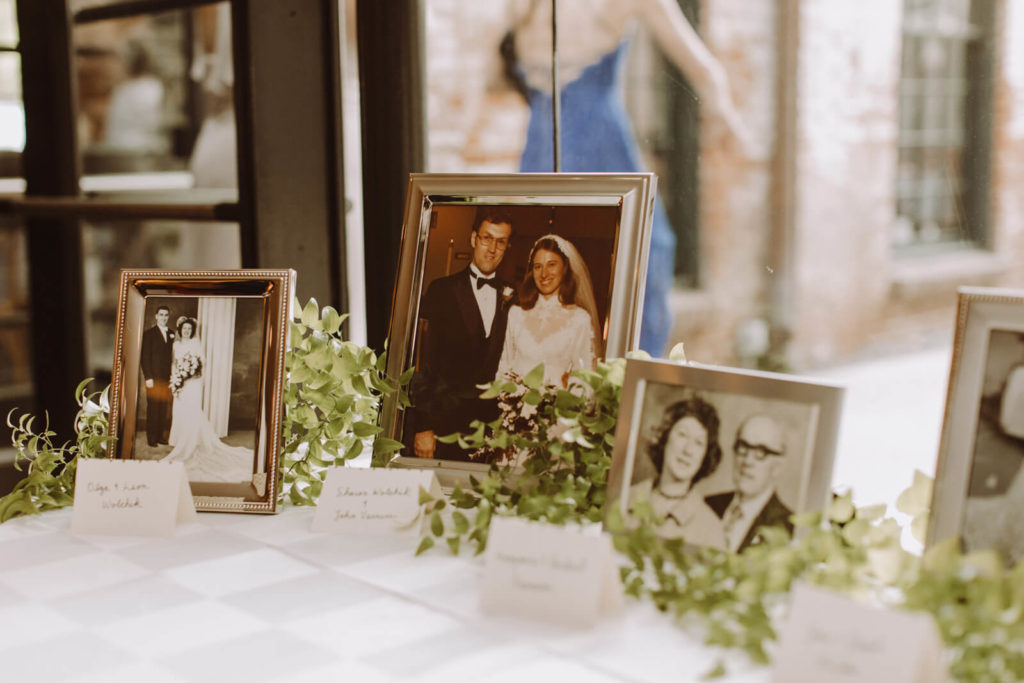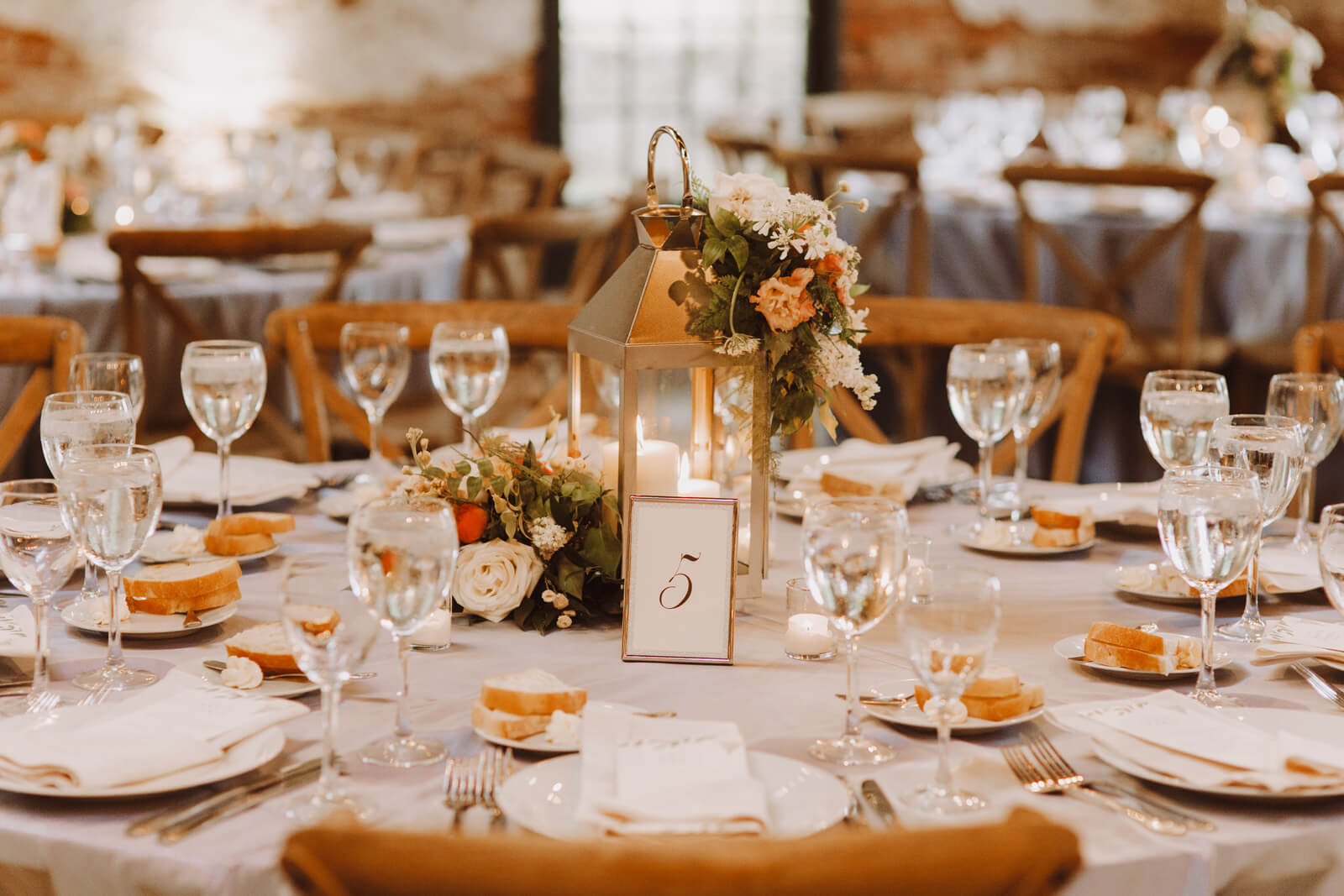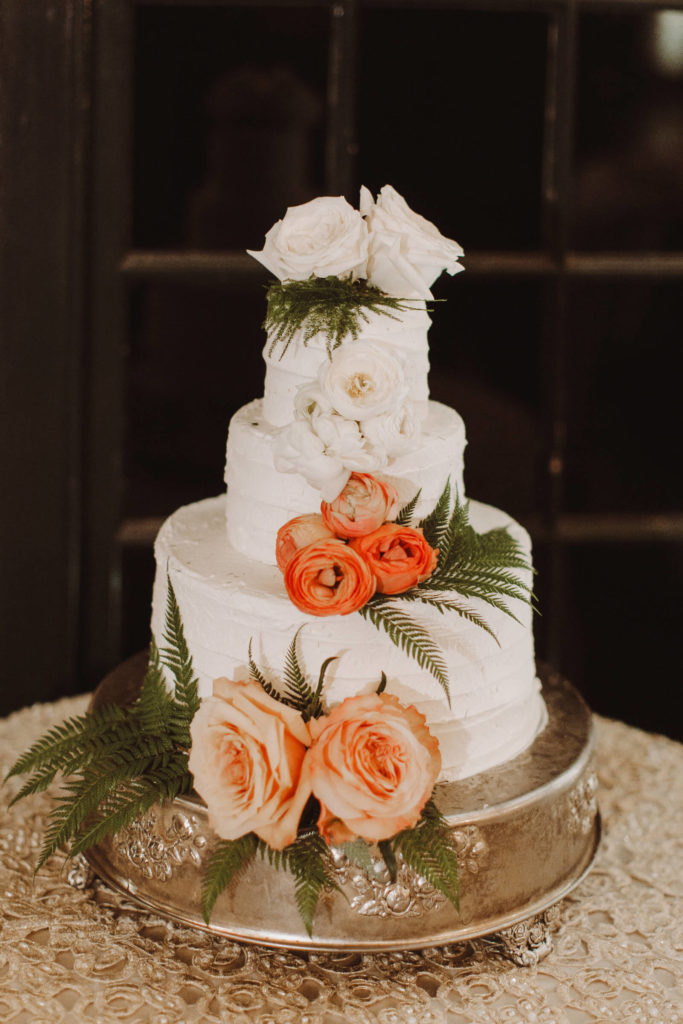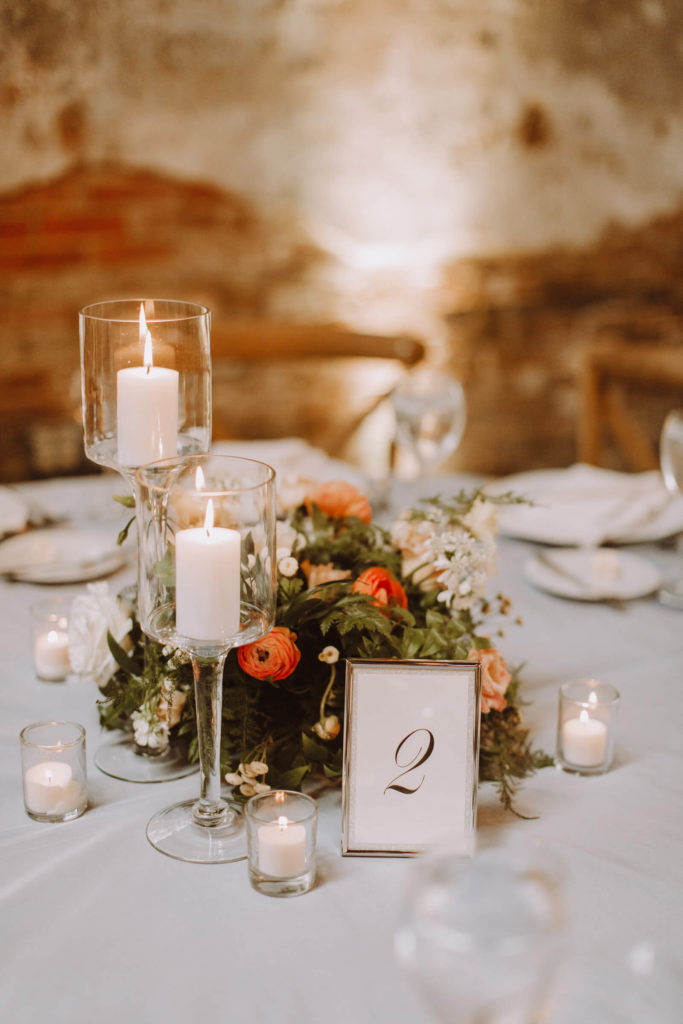 Before the rain came, they were able to have an outdoor ceremony, where they passed their rings around in a warming ritual so that every single guest touched their bands. Phil and Annie had previously spent a whole day crafting their wedding bands with Sam Abbay of New York Wedding Ring, who showed them how to mill, anneal, and braze the rings out of the same block of platinum. "Every time we look down at our left hands now, we're reminded of how hard we had to work together to forge the rings," says Annie. "And of the commitment we've made to one another and to our families and friends." Nostalgia seemed to be the thread throughout the day. Annie wore her mother's wedding gown, which involved painstakingly preserving the lace bodice, high neck, and satin skirt with a seamstress. "Not only was it so special to wear on our big day, but the whole process brought with it so much joy and built-in mother-daughter time," says Annie. As the night wrapped up, guests were offered a version of "cold cheese pizza," a legendary late-night snack from Little Vincent's in Phil's hometown of Huntington, New York. Guests who'd been dancing up a storm all night dumped spoonfuls of cold shredded Mozzarella cheese directly on top of big slices of hot cheese pizza to wolf down on the bus ride back to the afterparty.