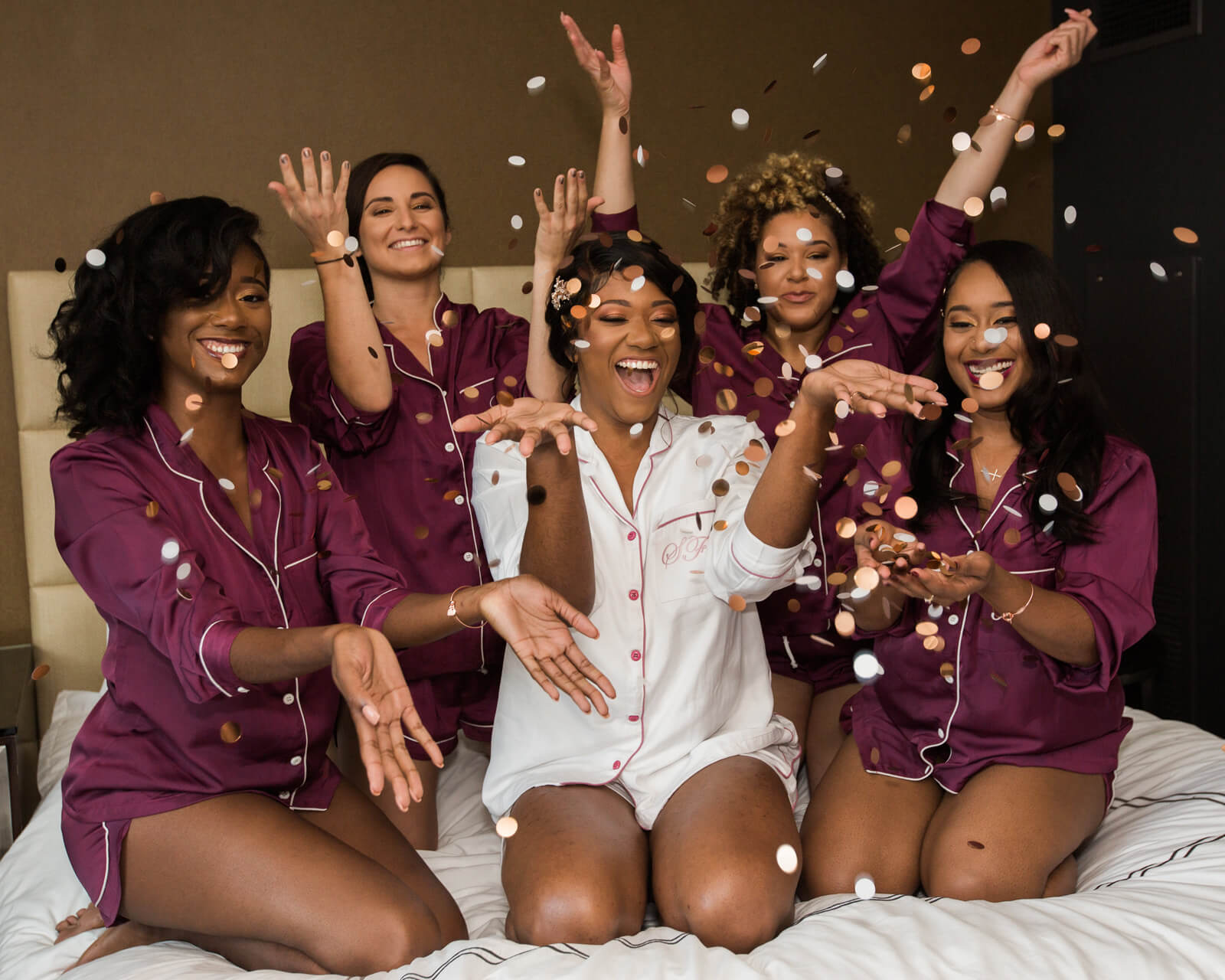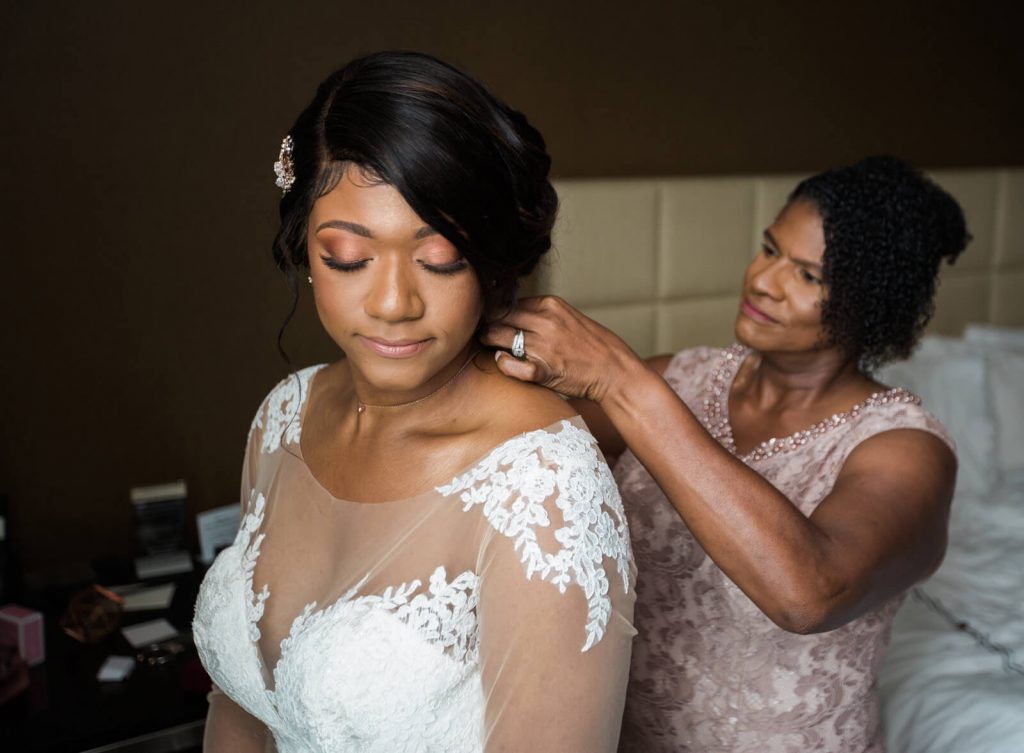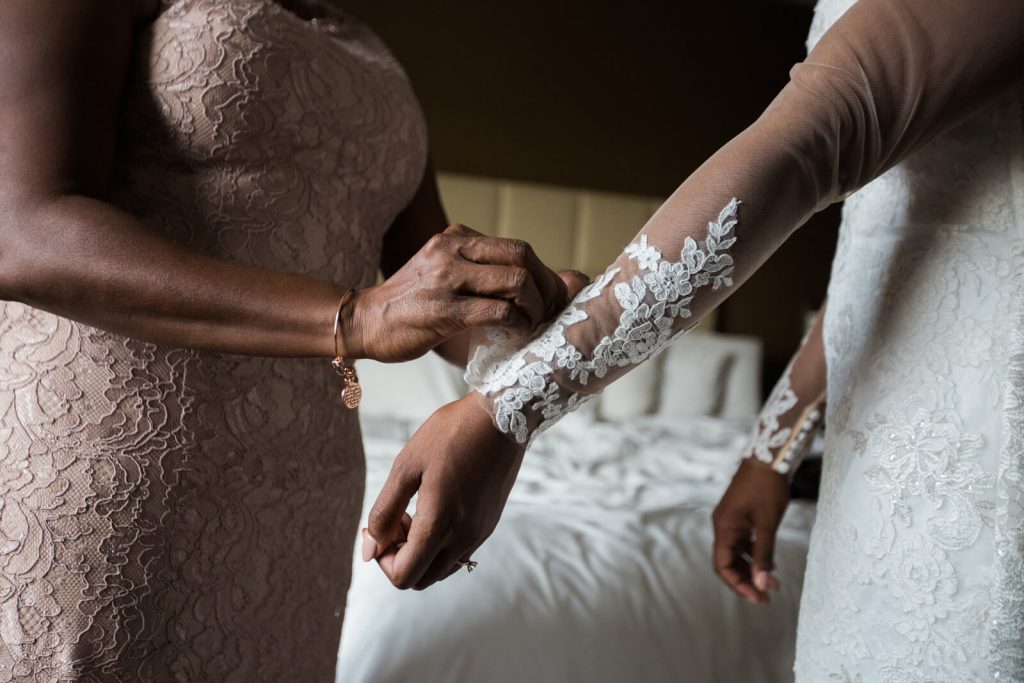 Occupations Skyla is the private events coordinator for the Evergreen Museum & Library and George Peabody Library; Michael is a public affairs officer for the Maryland National Guard.
Wedding date October 19, 2019
Number of Attendees 120
Number of Attendants 10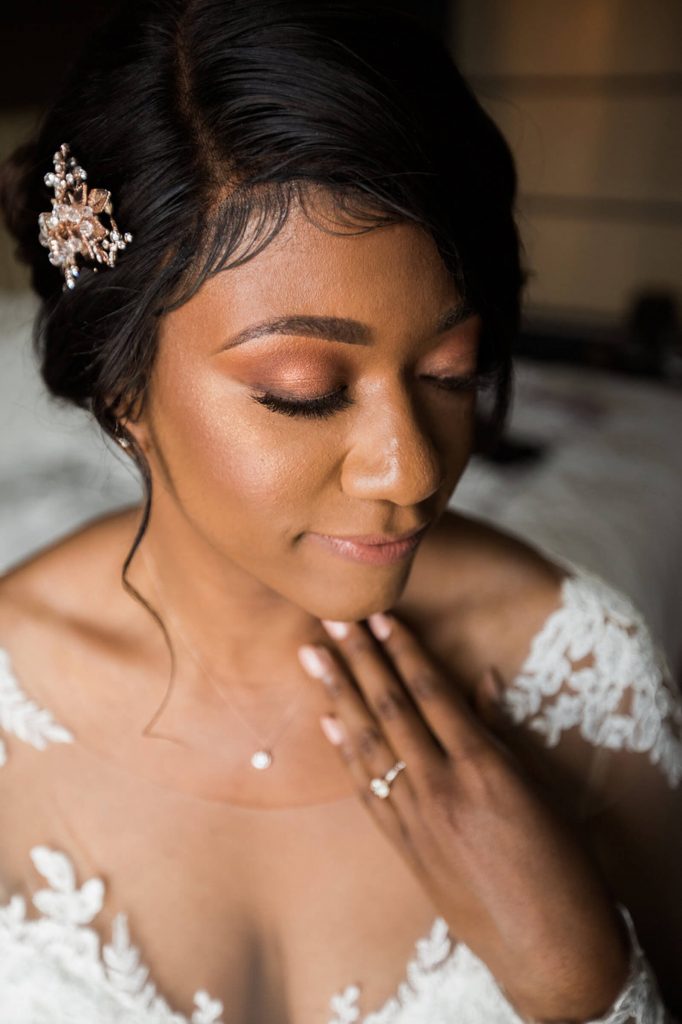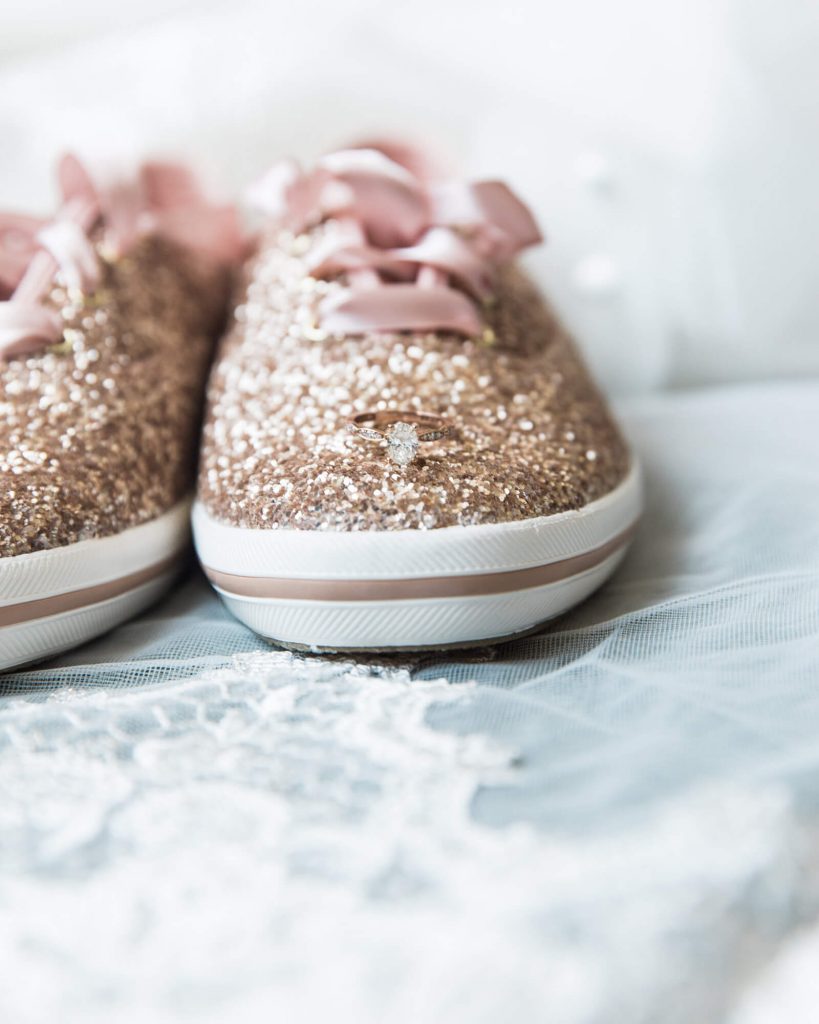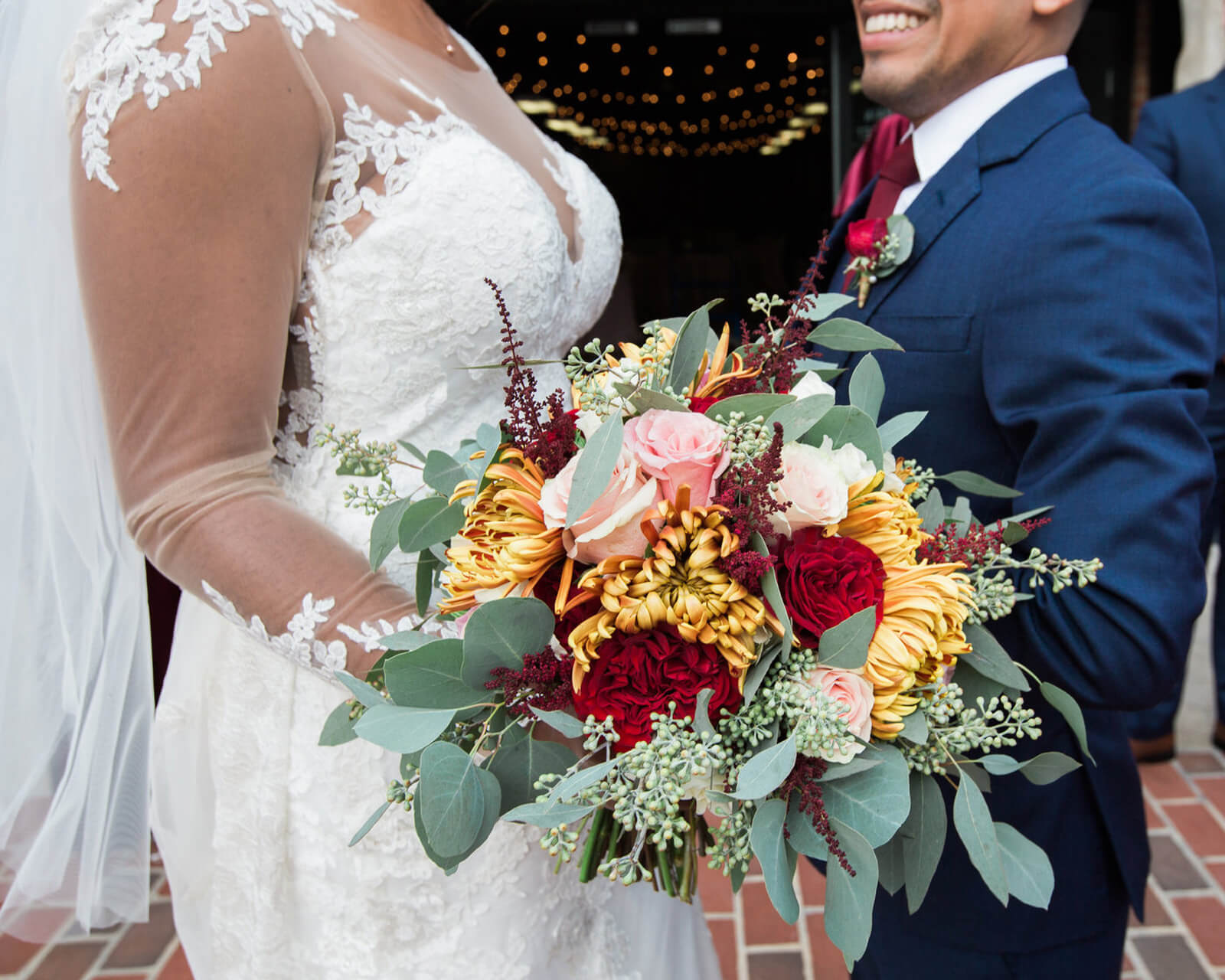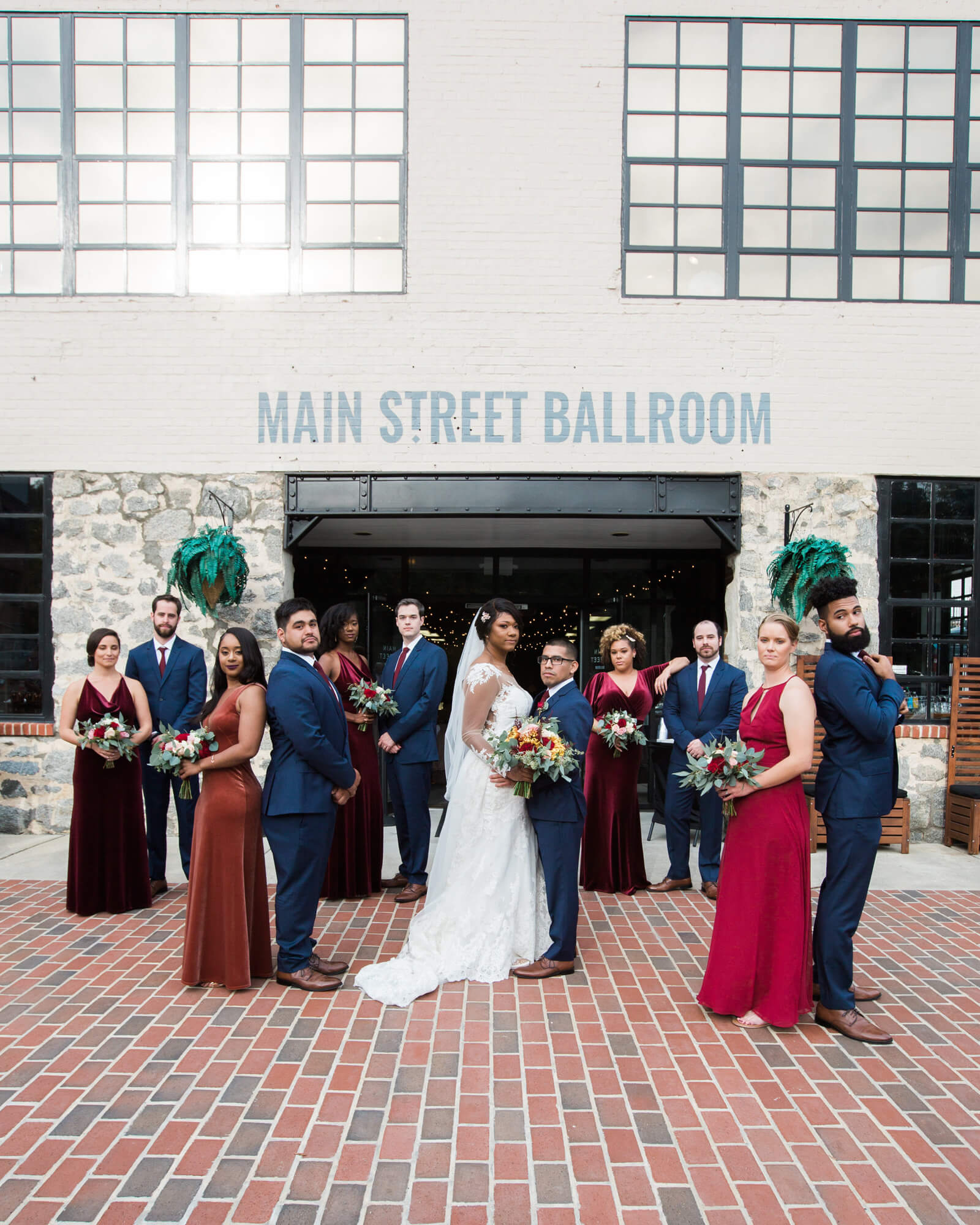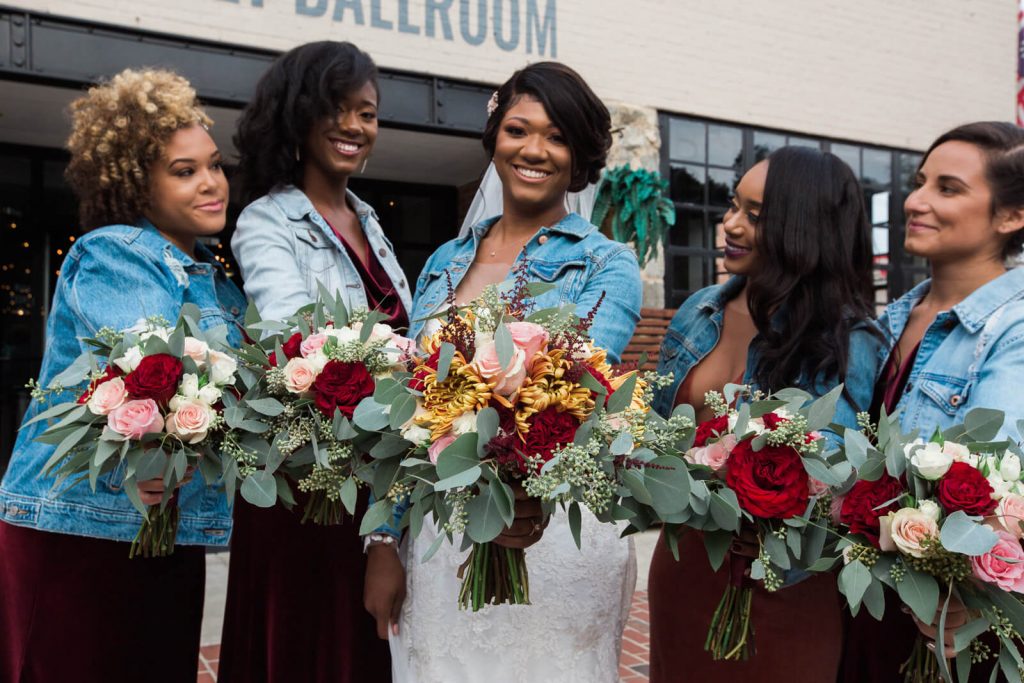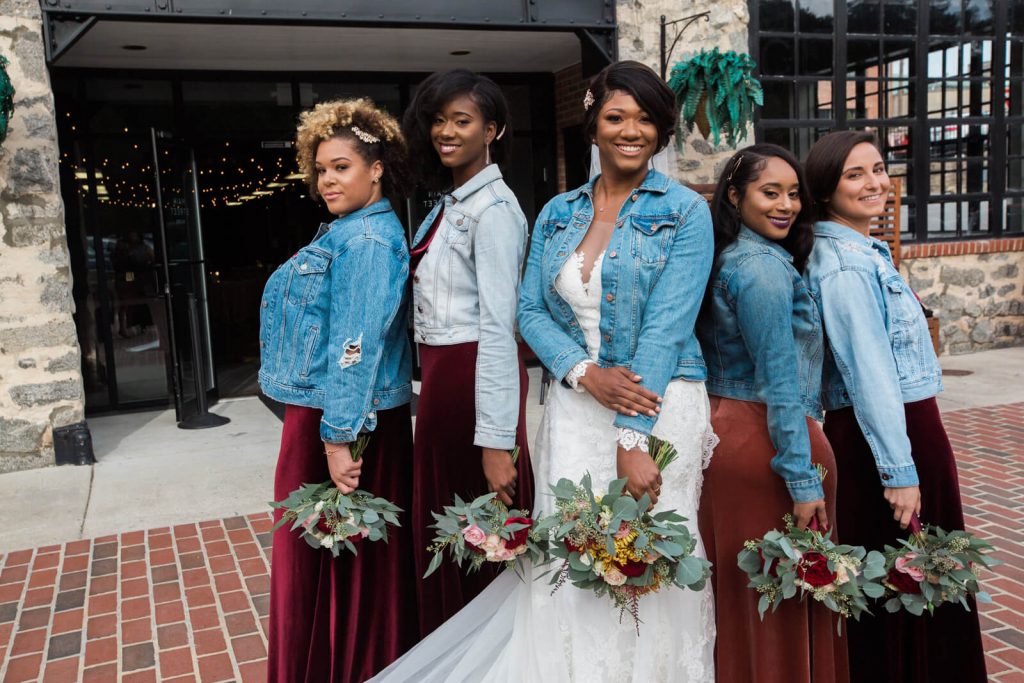 How You Met We were lab partners in our fish biology class at Towson University in 2012. During a class trip to the National Aquarium, we were able to get to know each other and sparks started to fly. We made it official soon after and the rest is history.
The Engagement It was a cold Sunday in November and we had spent the day at the Inner Harbor. We have a mutual friend who is one of the dolphin trainers at the aquarium and she was able to get us tickets to the dolphin show since the aquarium holds a special place in our hearts. After the aquarium, Mike got a call from his friend saying he was at Bond Street Social and asked us to stop by. I was tired and ready to go home to get ready for the work week. I was complaining the whole walk to Fells Point. As we got closer to our destination, Mike pointed out the beautiful sunset while we stood on the Bond Street pier. As I turned around I was surprised to see our friends and family walk around the corner. I could not have imagined this moment going any differently. It truly took my breath away.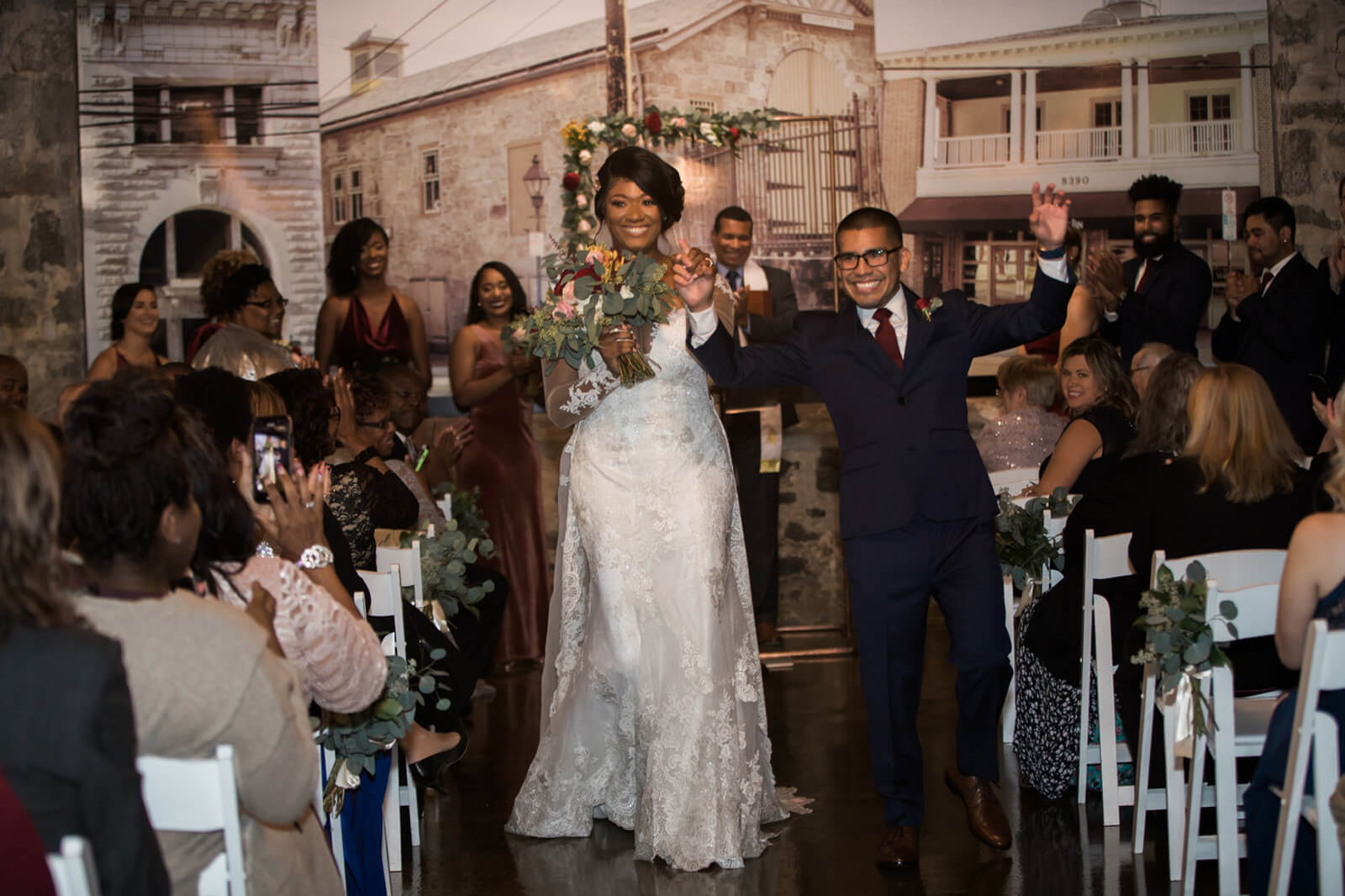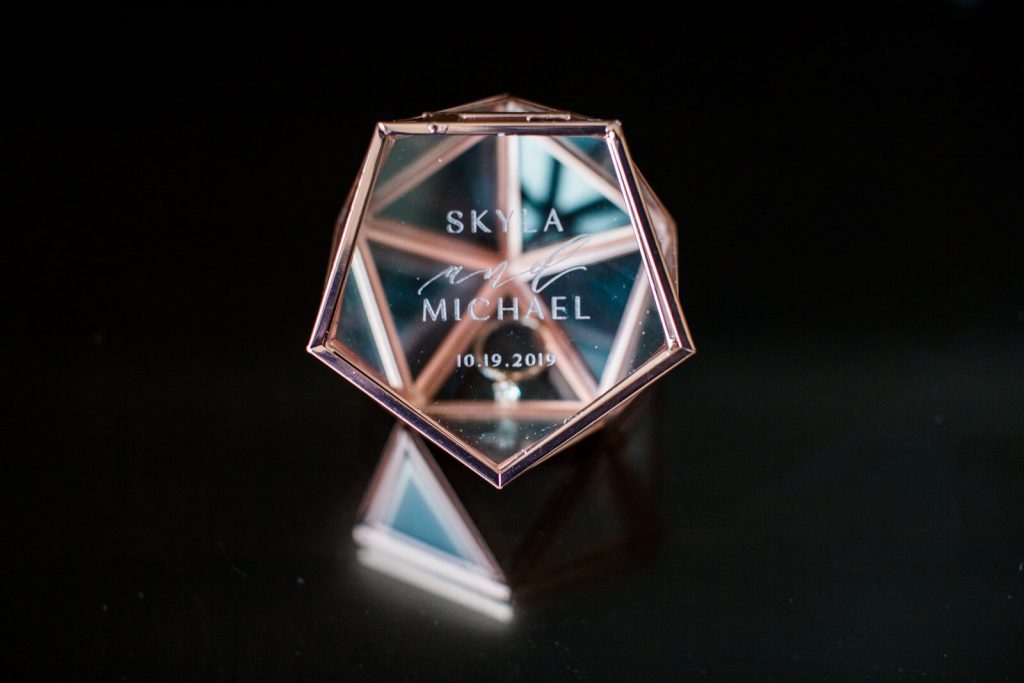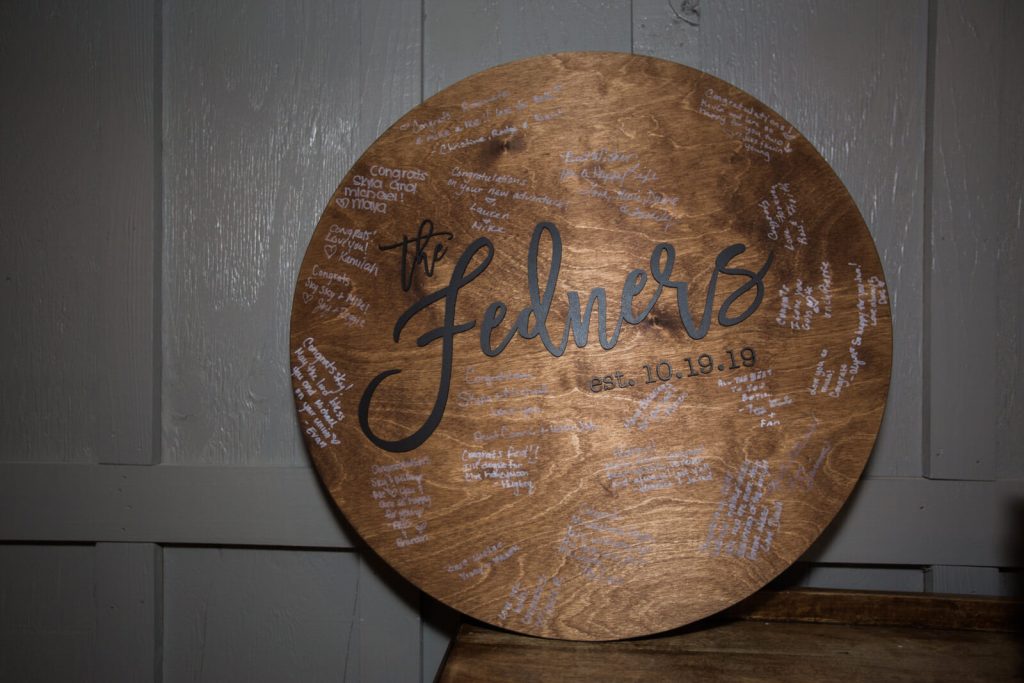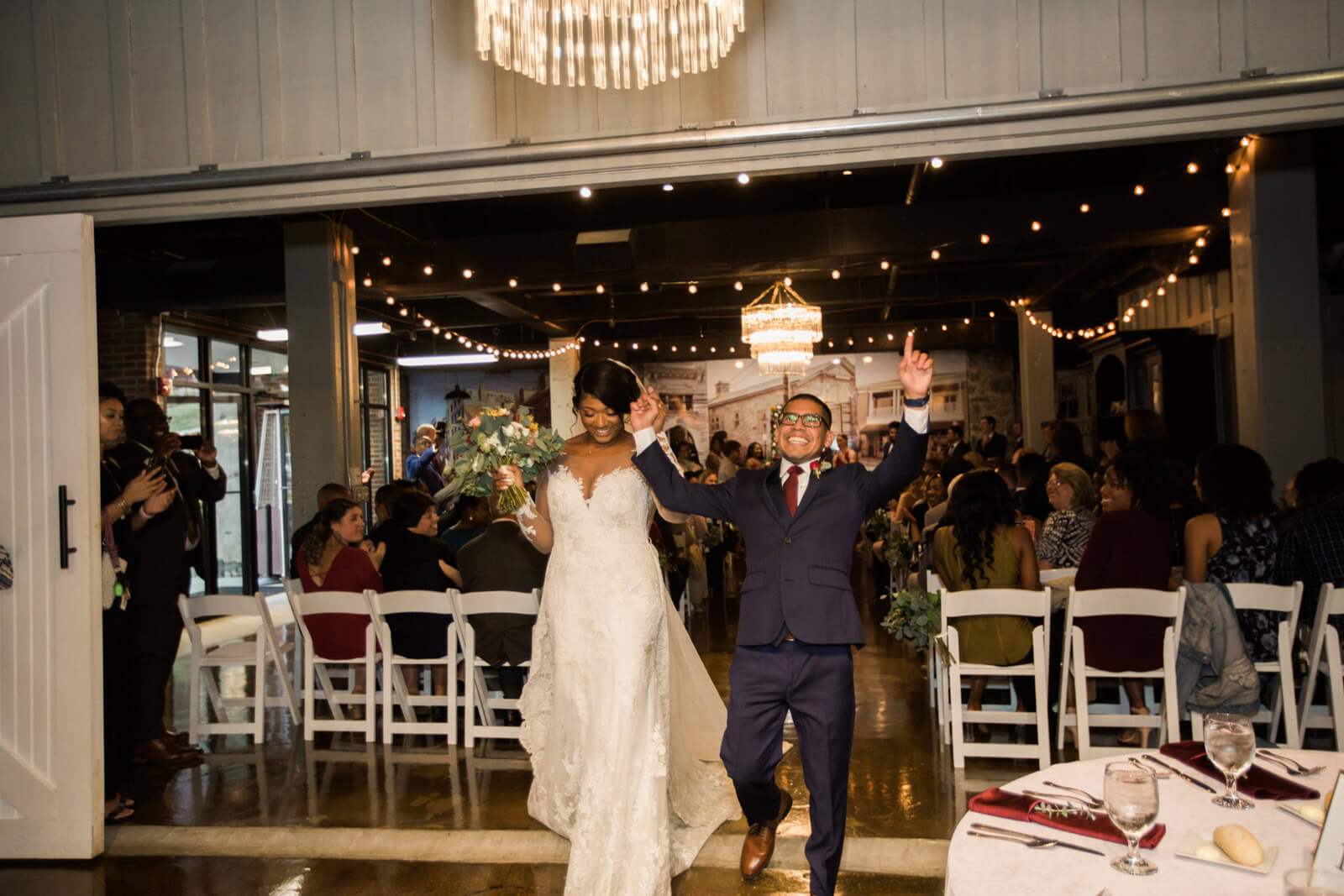 Wedding Design Inspiration Fall is our favorite season, so we wanted our wedding to incorporate warm colors and textures. We wanted to incorporate lots of rose gold, velvet, and greenery to tie in our personal styles. Main Street Ballroom was the perfect venue for our wedding because it was industrial chic, and most importantly embodied our personal style.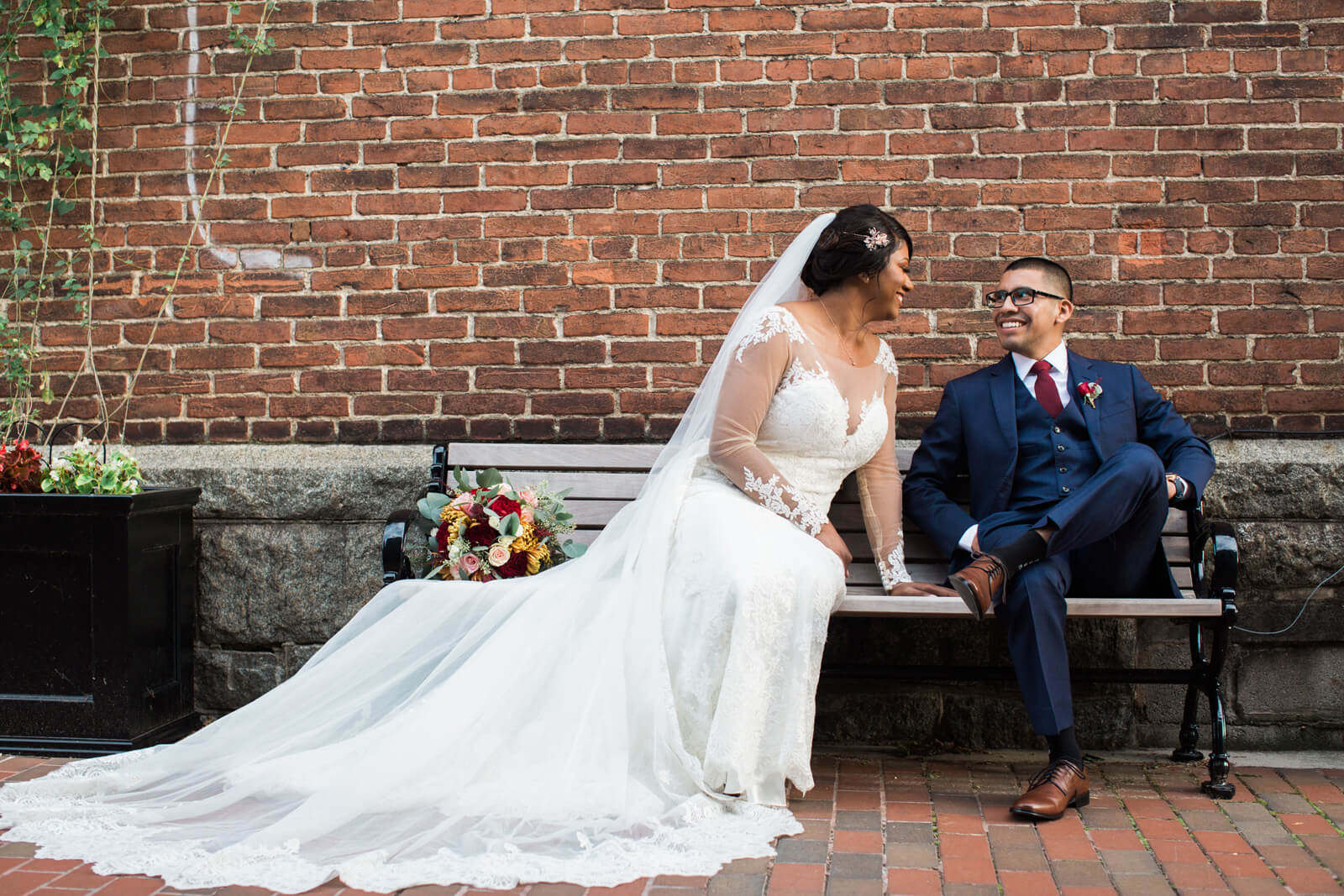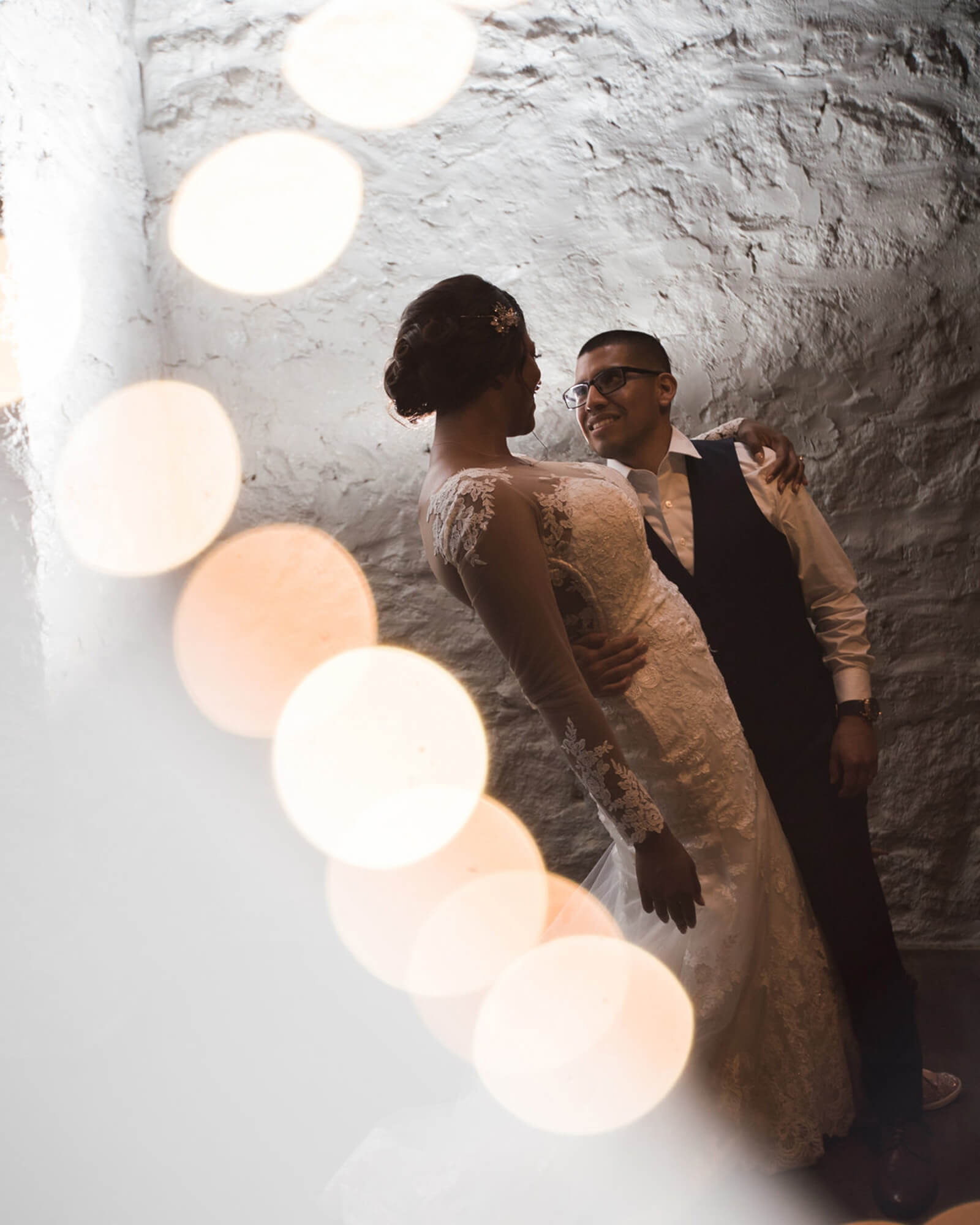 What Was Unique and Special About Your Wedding Day We celebrated both our cultures and shared it with our friends and family. Our signature cocktail, Chilcano, paid homage to Mike's Peruvian heritage. I represented my sorority, Alpha Kappa Alpha Sorority Inc., by singing our hymn with my sorority sisters.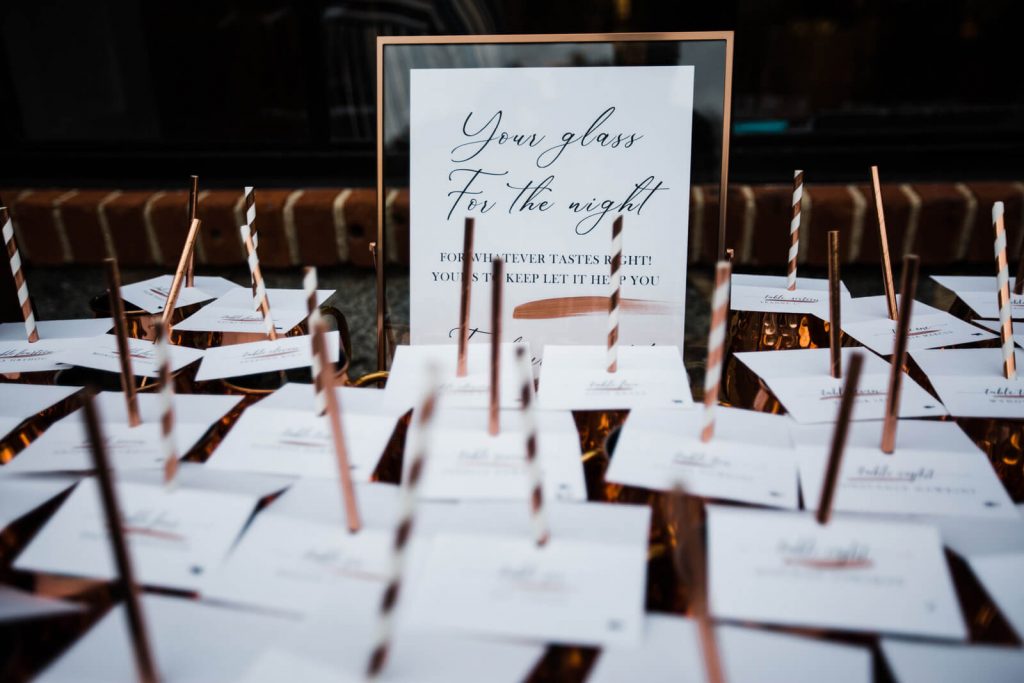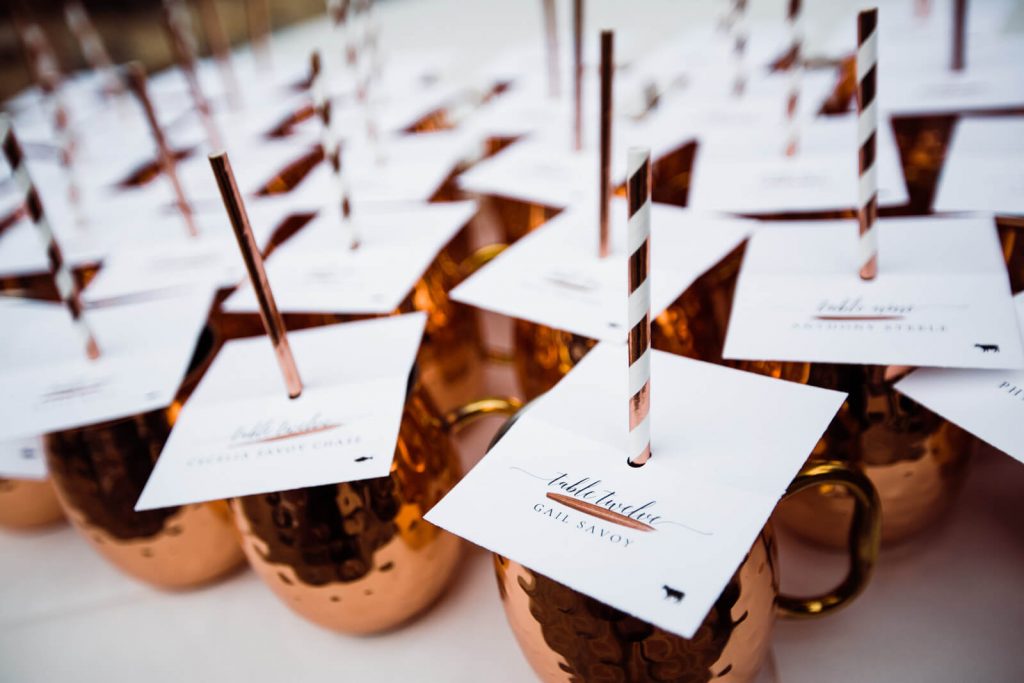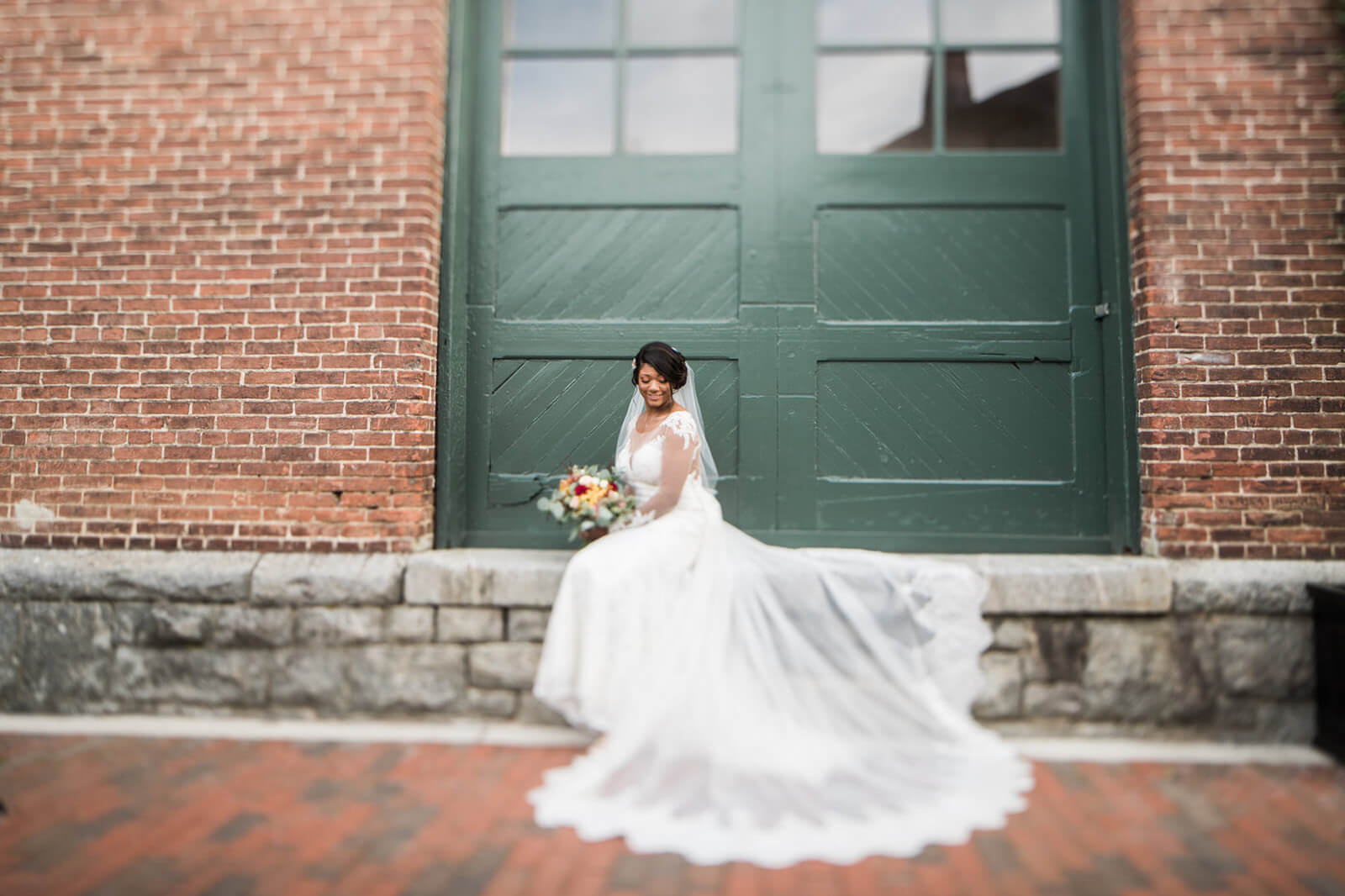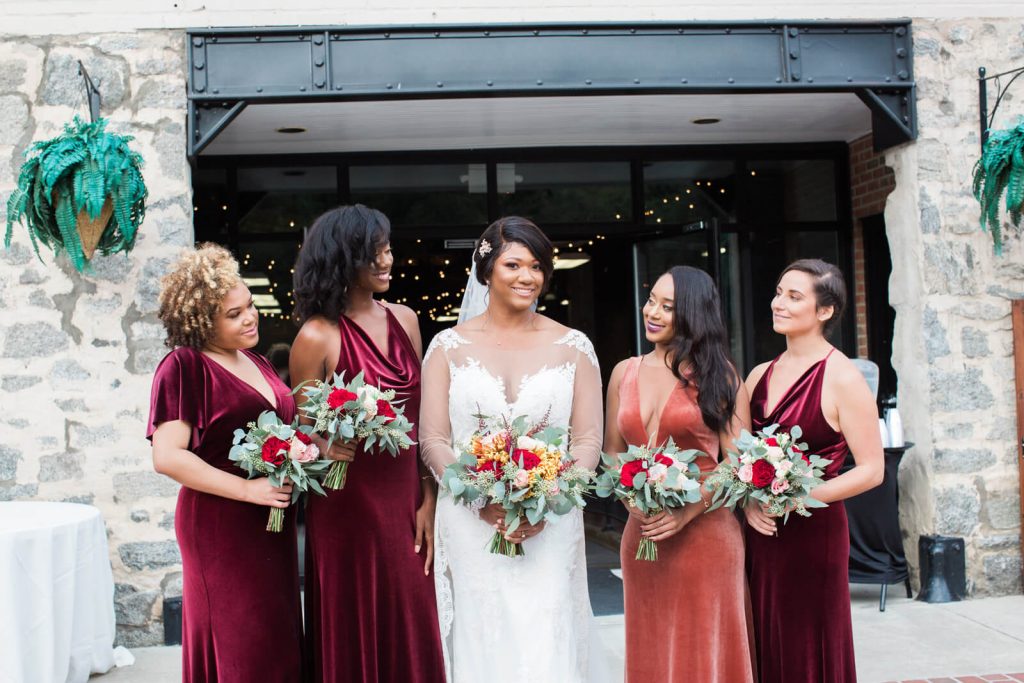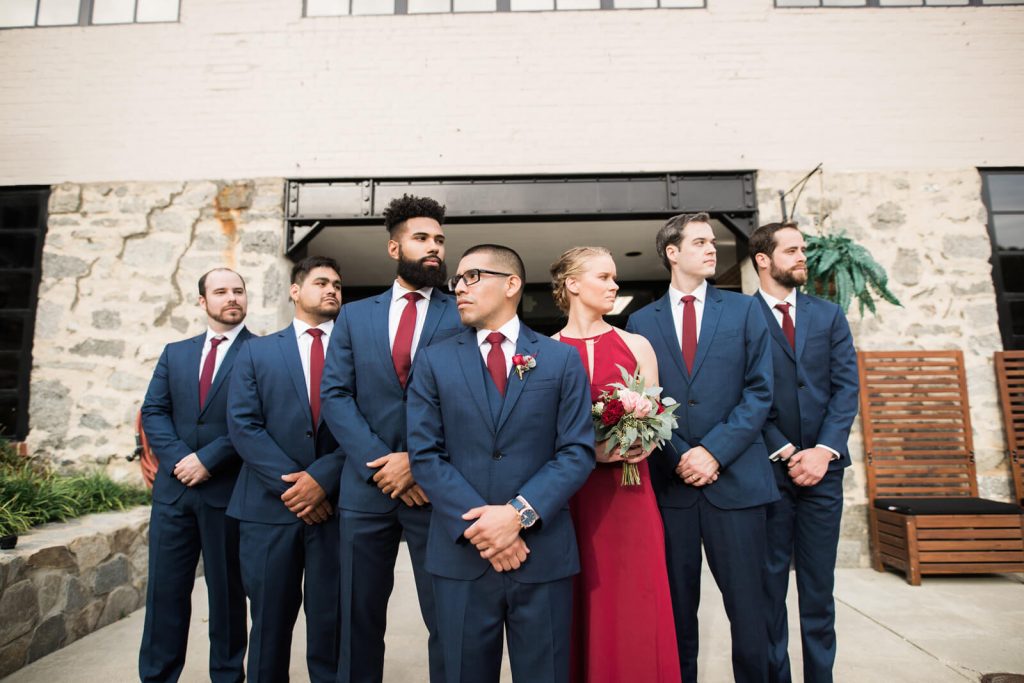 Favorite Details The rose gold Moscow mule mugs that doubled as guest favors, my rose gold Kate Spade Ked, our "in memory of" photo table for family who passed onward, our custom rose gold geometric ring box, and freshly made doughnut bar.
Most Unexpected Event On Your Wedding Day After we exchanged vows and kissed for the first time as husband and wife, we headed down the aisle, but not before Mike's mom exclaimed, "The rings!" We couldn't believe we were so excited to be married we forgot to exchange our wedding bands.
Piece of Advice After the ceremony, take some time to really take everything in and exhale before you join the cocktail hour.