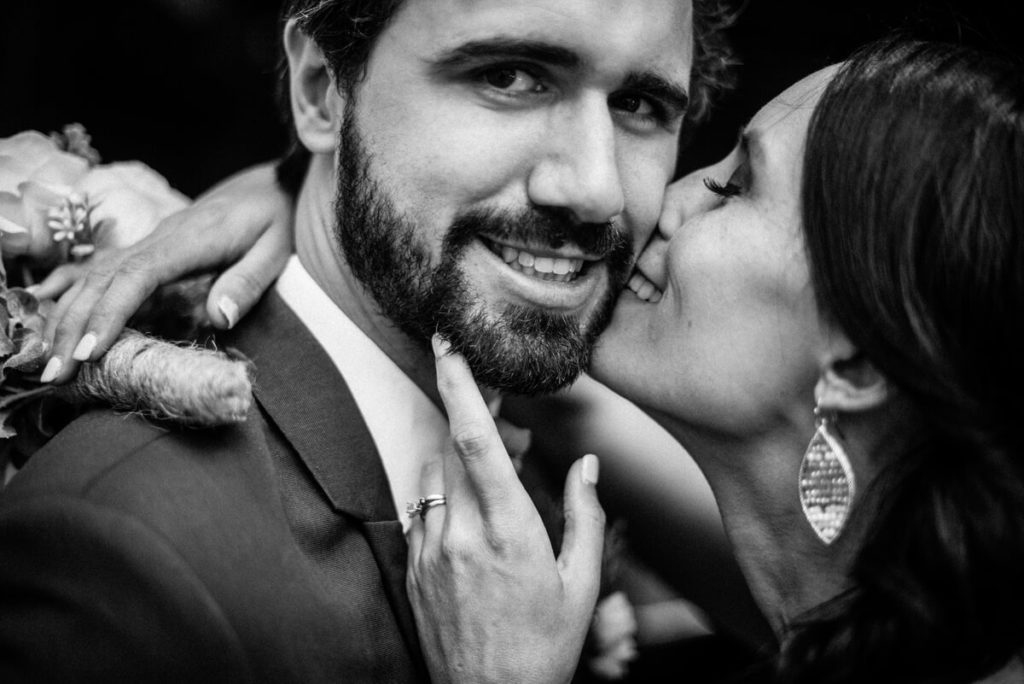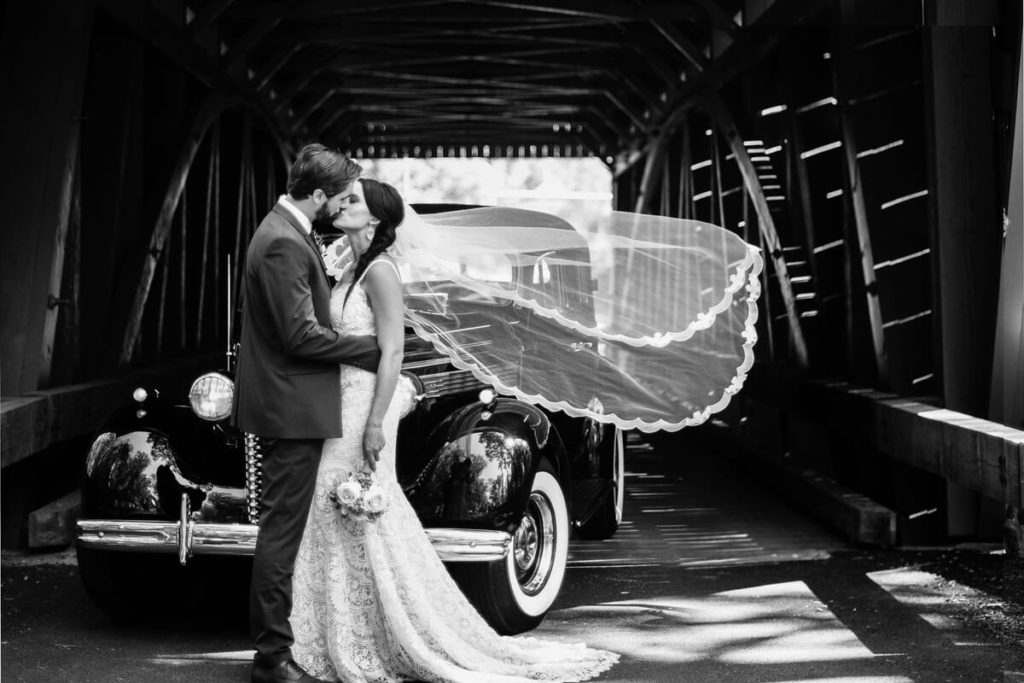 Occupations Christine is a special educator for Anne Arundel County; Brian is an engineer.
Wedding date June 3, 2017
Number of Attendees 150 guests
Number of Attendants Nine bridesmaids and nine groomsmen
How You Met We met in August 2013 in Ocean City. I was at Seacrests for my best friend's bachelorette party. I spotted Brian across the room and struck up a conversation. We ended up sitting outside my hotel talking until three in the morning before finally saying goodbye. We exchanged numbers and promised to keep in touch. I was unsure where this might go since I was living in Richmond at the time.  The following summer I moved up to Baltimore to "try things out." Needless to say, things worked out pretty well . . . we were engaged a year later.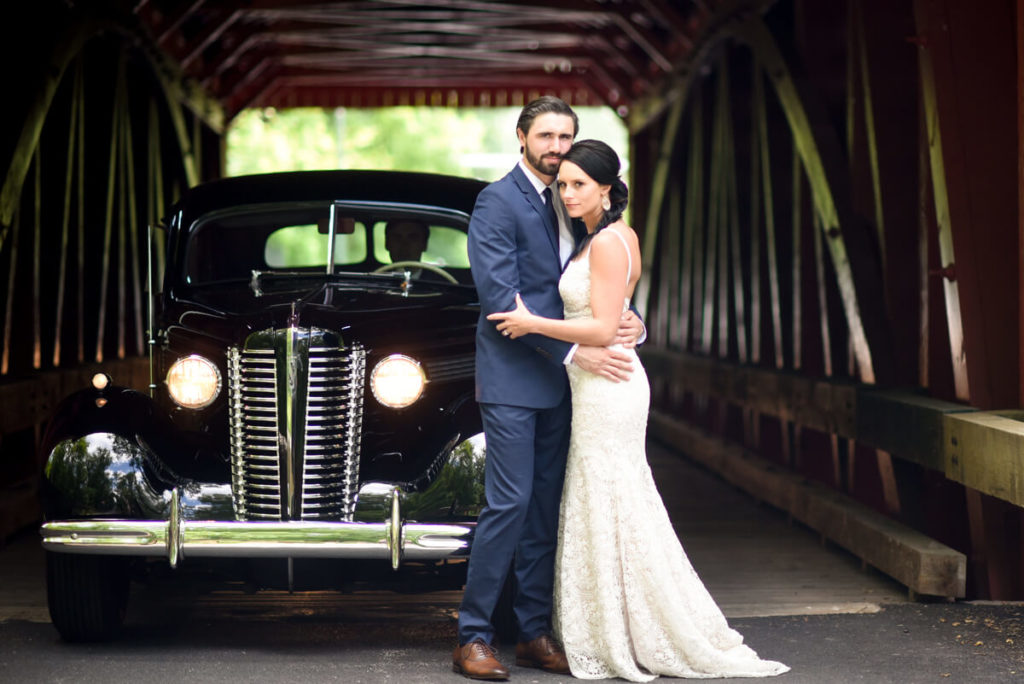 The Engagement My sister and brother-in-law were visiting us in Baltimore for Halloween back in 2014. Brian suggested we take a walk along Canton's waterfront. There is a gazebo along the walkway and Brian had intended to propose to me there, but another couple was already occupying that spot. So, we continued to walk a little bit farther before he stopped, got down on one knee and proposed to me in front of my sister and brother-in-law and several other unsuspecting strangers who happened to be walking by at the time. One lady in particular was on her cell phone talking to a friend. She stopped for a moment to watch and describe it all to her friend on the phone with great excitement. It was really cute and very romantic.
Wedding Design Inspiration If I had to describe the look that I was going for it would be vintage boho. We tried to collect a lot of vintage pieces like china and furniture and give it a boho flair. We also wanted to have lots of personal touches like photos of our parents and grandparents wedding. Both sets of our parents and grandparents have successful, lifelong marriages and we really wanted to highlight that at our wedding. Next to our cake table we set up photos from their wedding days. We also skipped the bouquet and garter toss to allow time for our parents to dance to their wedding songs again.
What Was Unique and Special About Your Wedding Day Our wedding was unique because we were married in the church Brian grew up in, St. Stephen's Catholic Church. It is the same church where he had his christening, first communion and confirmation. St. Stephen's was a huge part of Brian's life. After a beautiful ceremony, complete with a breathtaking performance of "Ava Maria," we were chauffeured away from the church by Brian's younger brother, Christopher, in their father's vintage 1938 Buick sedan. Our reception was held in a giant tent in his parent's backyard, complete with white bunting and brass chandeliers. It was very personal and very special. And as an added bonus for any outdoor wedding, the weather was absolutely perfect. Brian has celebrated so many family birthday parties, graduations and other milestones in the backyard, so it was very meaningful to us to celebrate our wedding there. Plus, it is a place that we can easily use for future family celebrations when we have children of our own. The backyard setting was cost effective and we did not have to deal with the various constraints and guidelines of your average commercial venue.
Favorite Details My favorite details of our wedding were how much we were able to incorporate our family roots and make it personal. Our wedding was held in spots that were very meaningful to Brian. Brian's boutonniere held his late grandfather's ring. Our cake table displayed a cake his grandmother made, and it was surrounded by pictures of our own parents and grandparents wedding day photos. Along with the cake we served cookies made by the women in our family. Even the food we served was a reflection of our roots, pit-beef for the Maryland side and country ham and greens for the Virginia side. And lastly my dress. I bought my wedding dress at the same shop where my sister purchased hers. It was also the first dress I tried on.
Most Unexpected Event On Your Wedding Day Almost missing our first look' photos. I'm not from the area so when Brian said we would meet at the covered bridge in Jerusalem Mill, Google maps pulled up the wrong one. Apparently, there are two. Luckily, we were able to find each other in time and capture some great photos.
Piece of Advice If you decide to have a DIY wedding like we did, give yourself plenty of time to prepare, plan and create. It takes more time than you think.