This originally ran as a Local Love in the 2020 issue.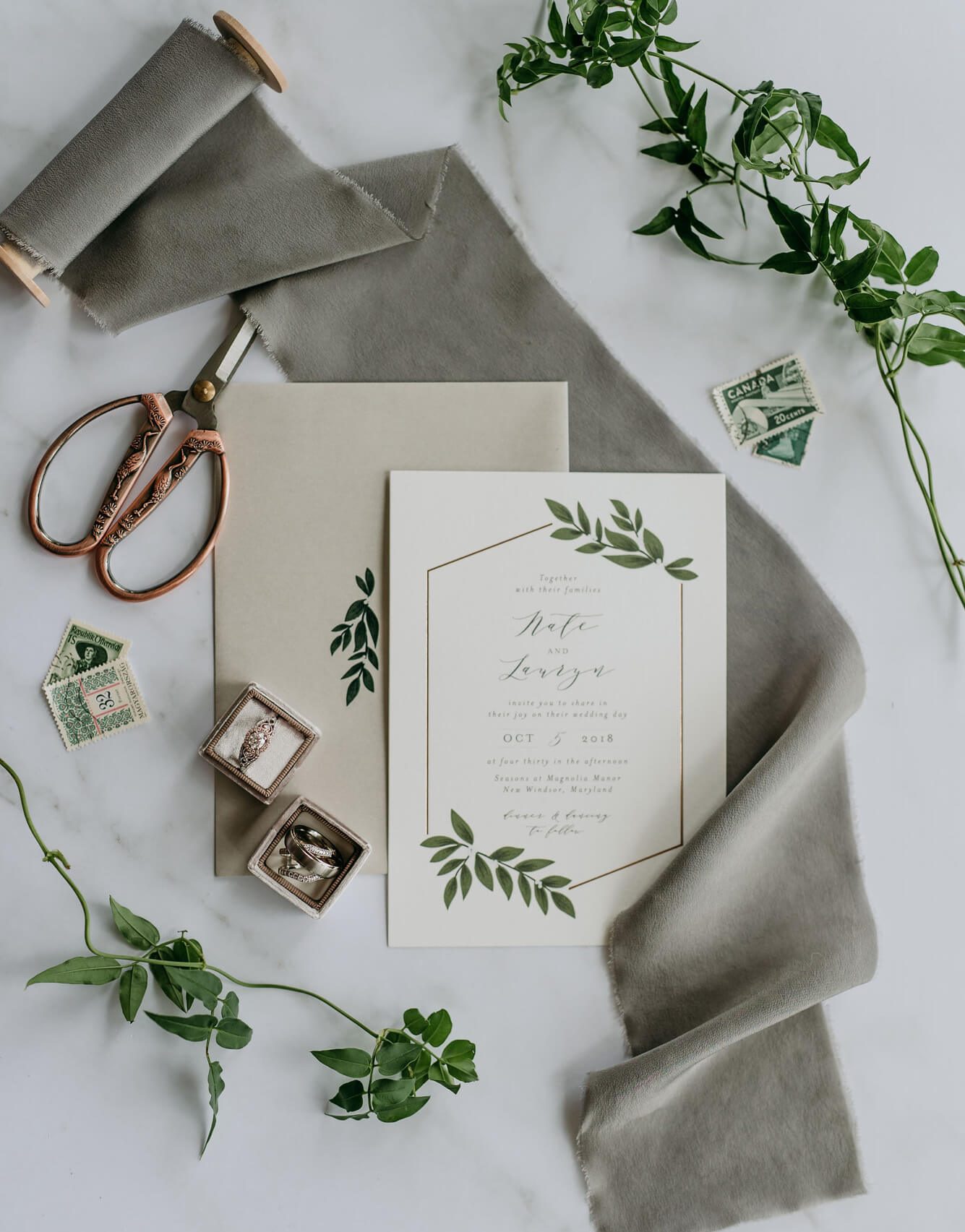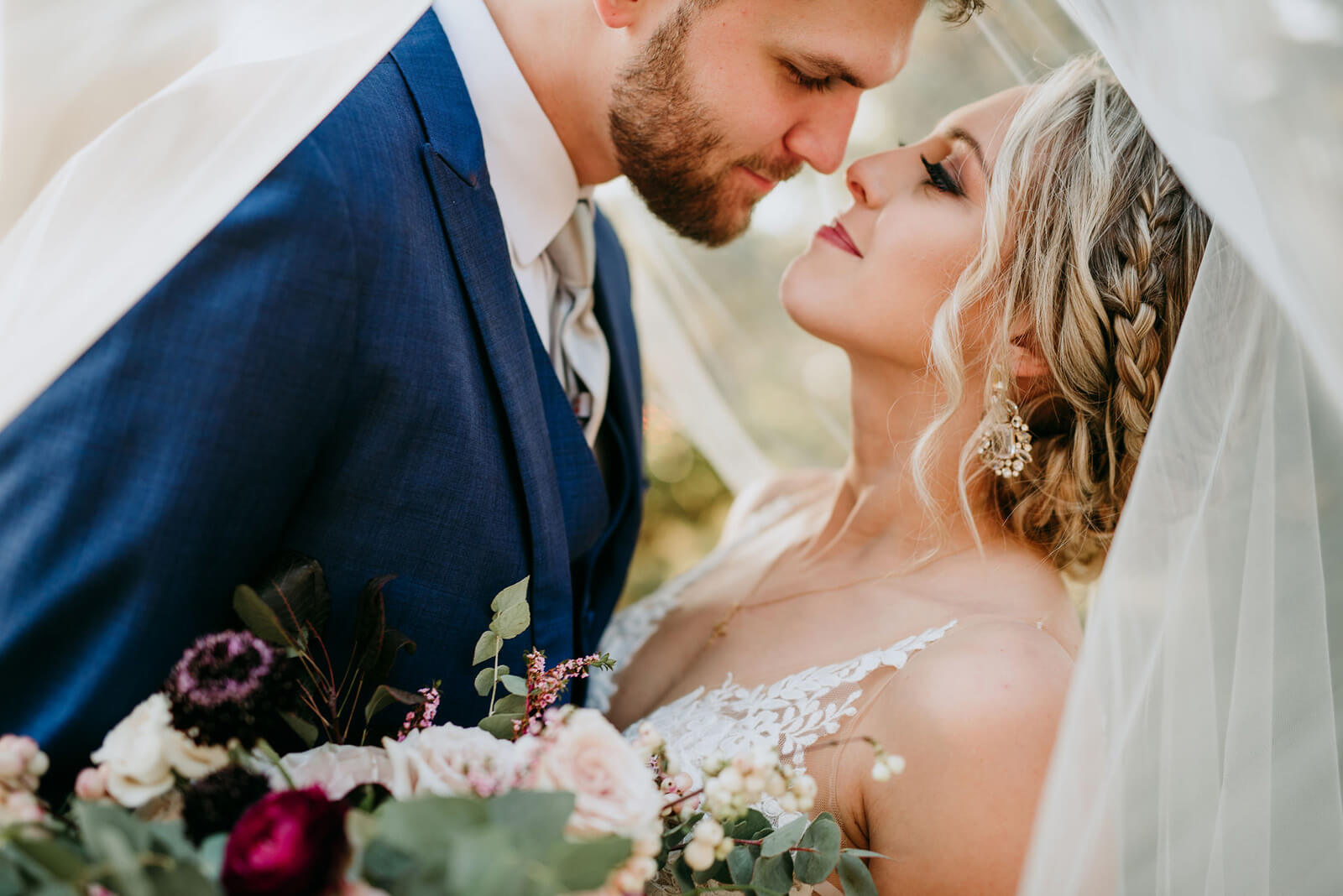 Wedding Date October 15, 2018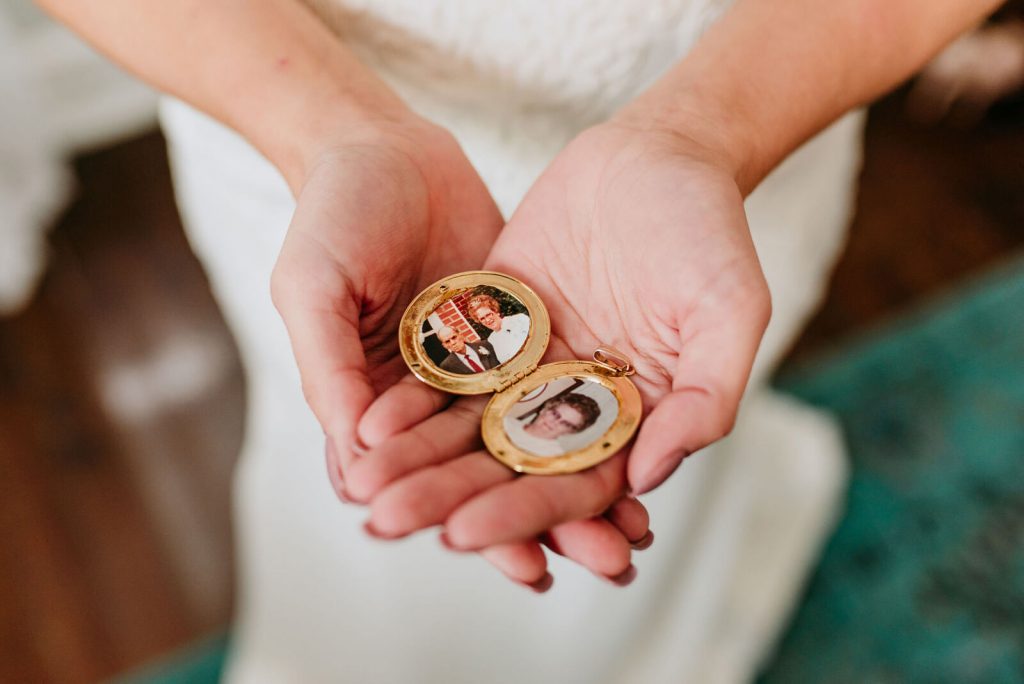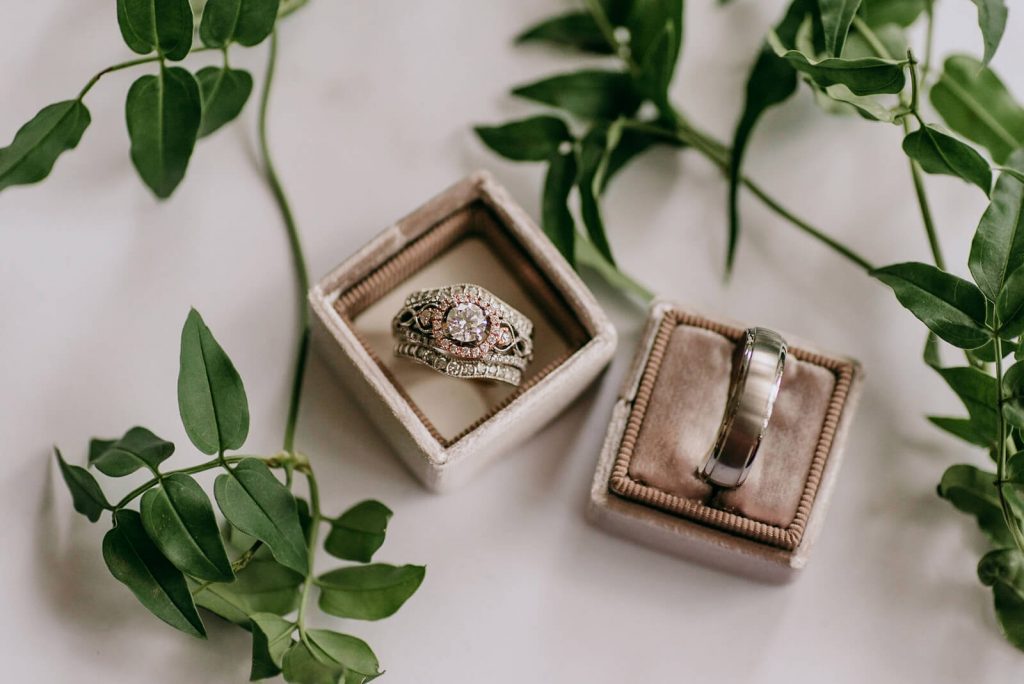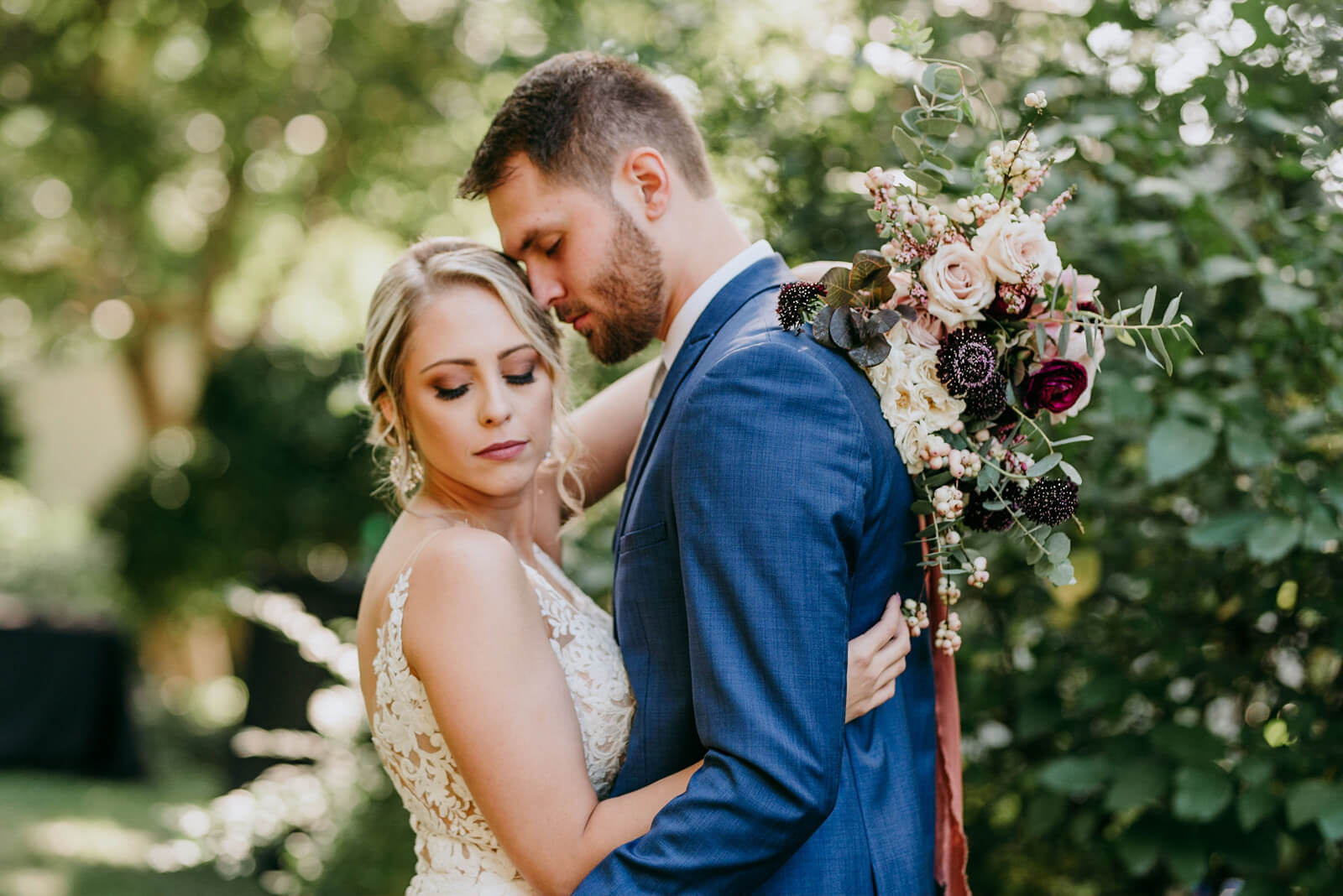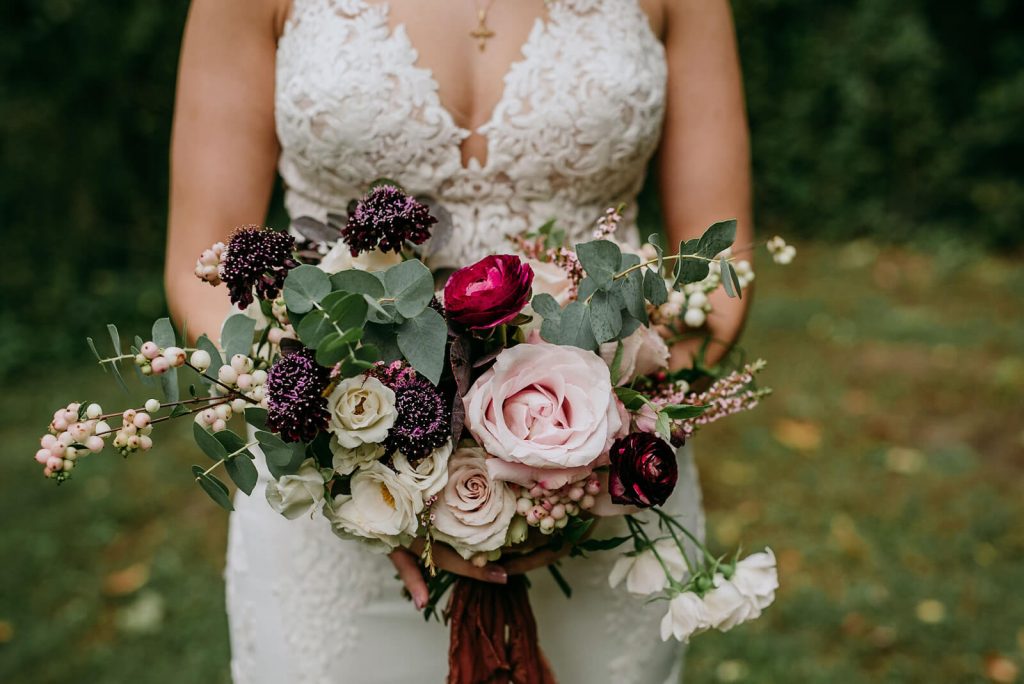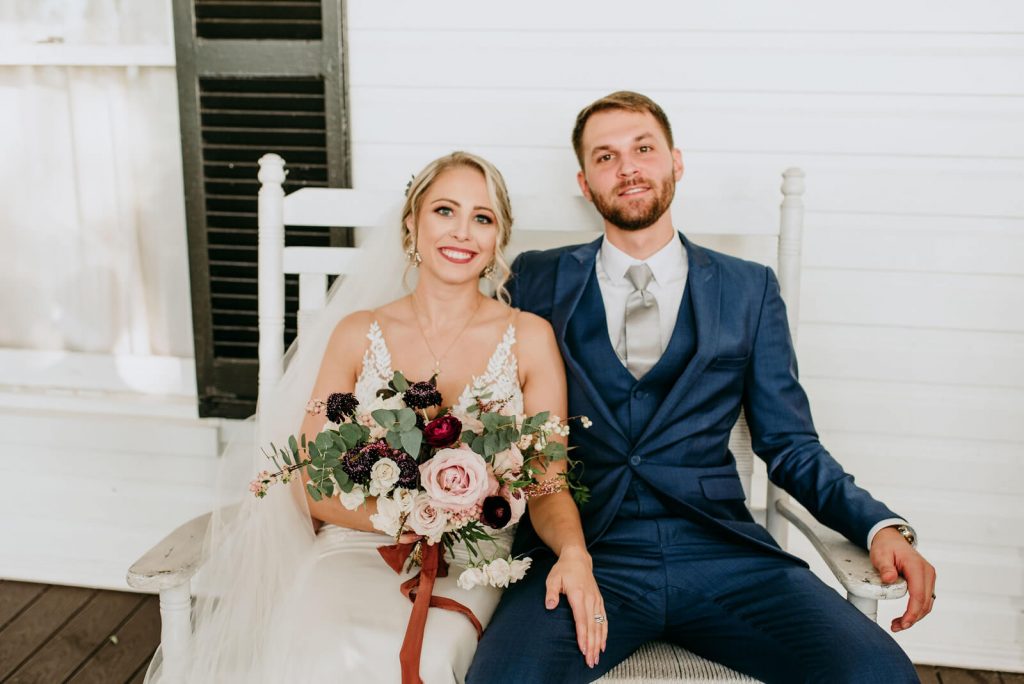 Lauryn Fazenbaker and Nate Diehl went to the same high school in Westminster but never actually spoke. "Nate says he remembers me as the cute girl who walked quickly from class to class with her books held tight to her chest," laughs Lauryn. "I remembered him as the tall guy who always wore his basketball 'swishy' jackets." It was years later when, late one night, on a whim, Nate messaged Lauryn via Facebook. He confessed he had always noticed her in school and passed along his phone number if she "ever wanted to catch up." Nate immediately second-guessed himself once he hit "send"—he had never been that forward with anyone. And Lauryn, shocked to see his name pop up on her phone, immediately called her sisters. "Just go out with him," they told her.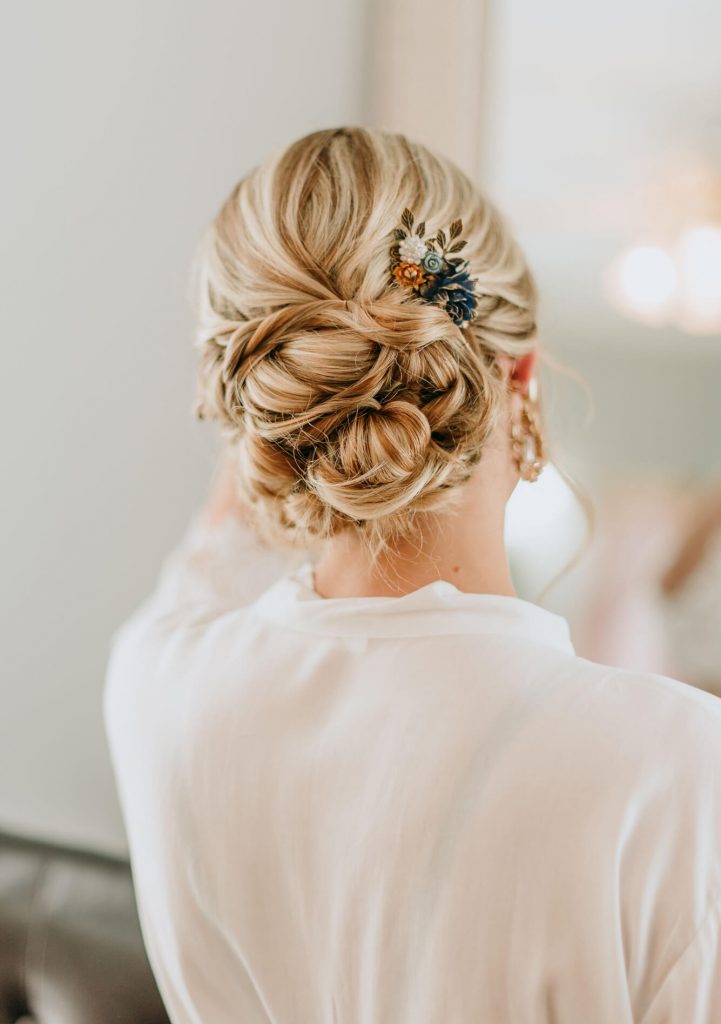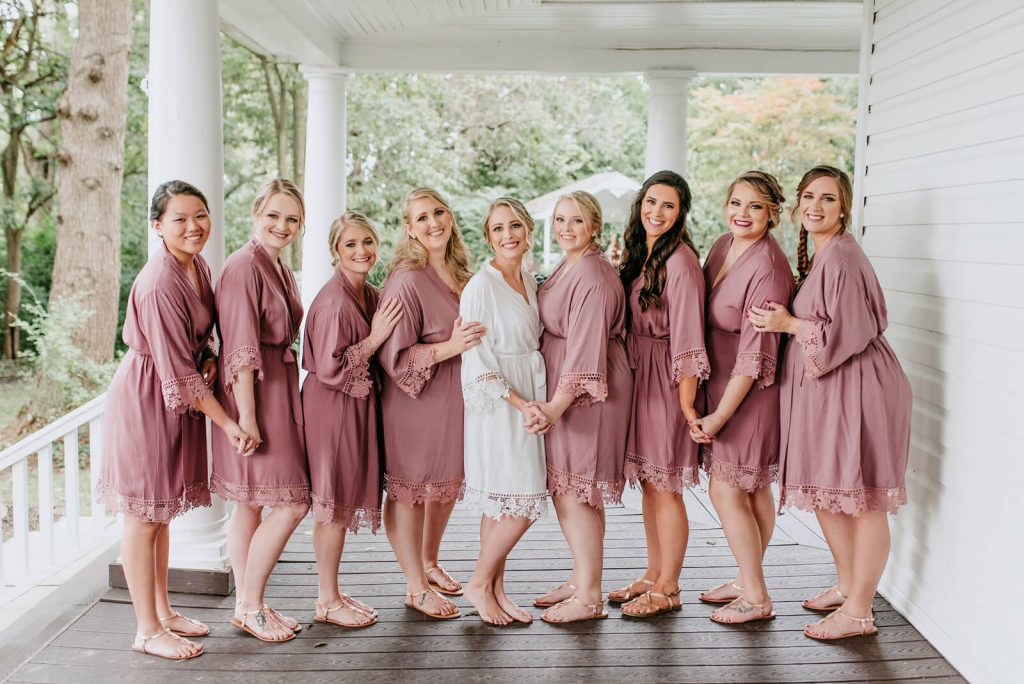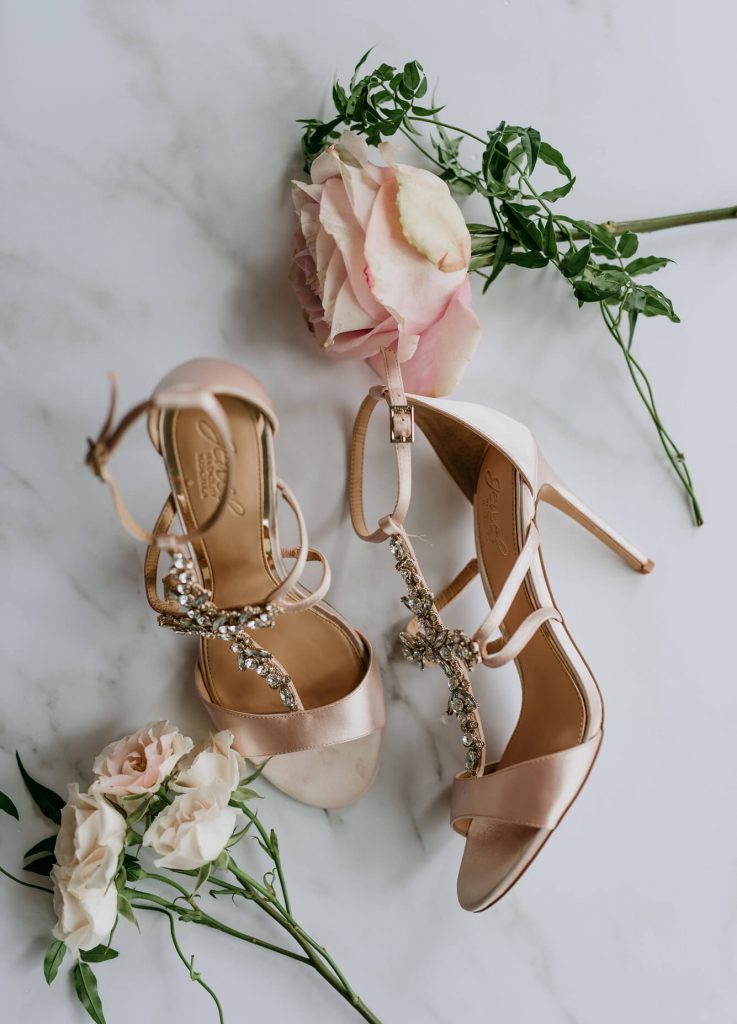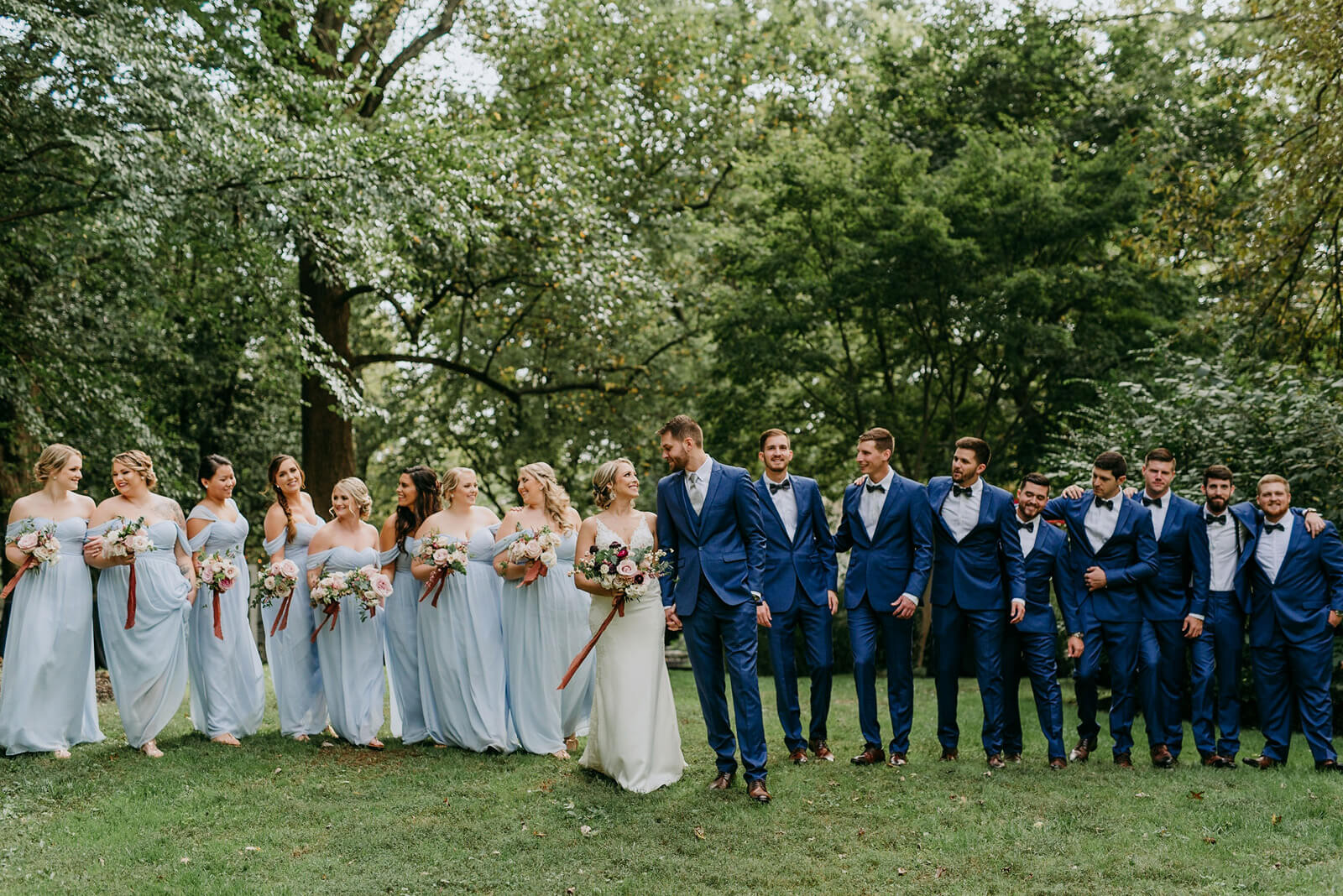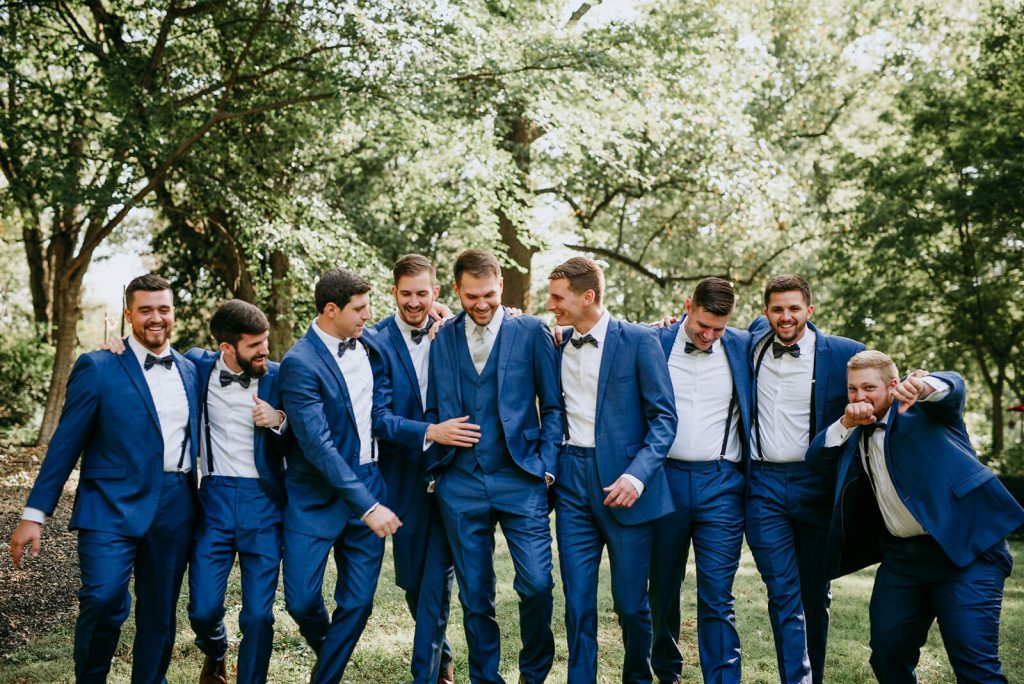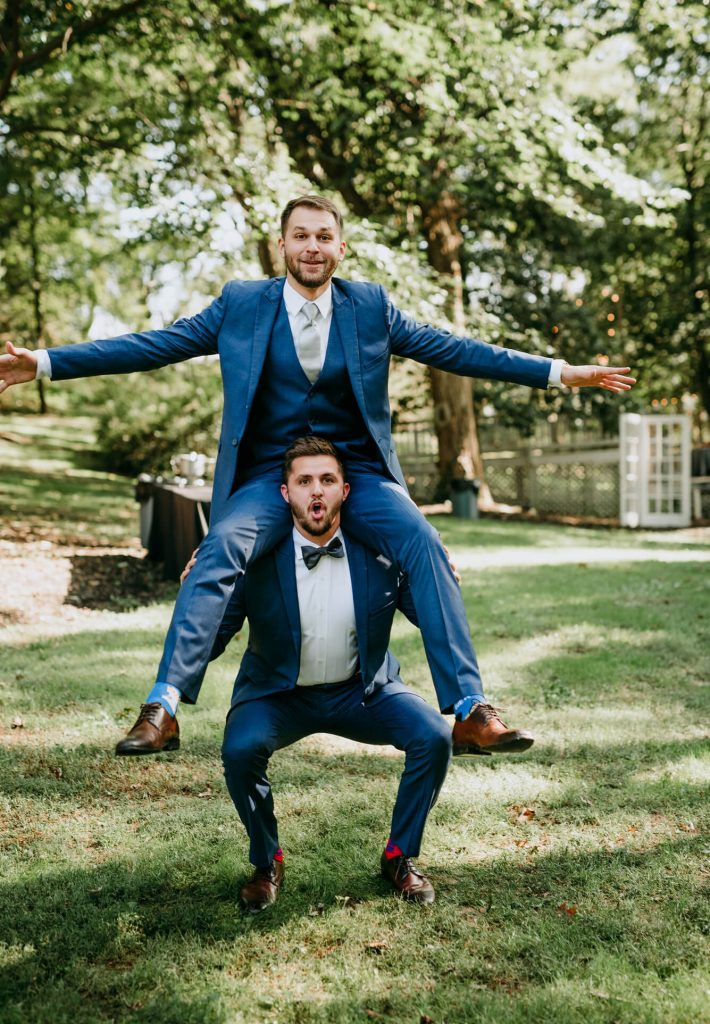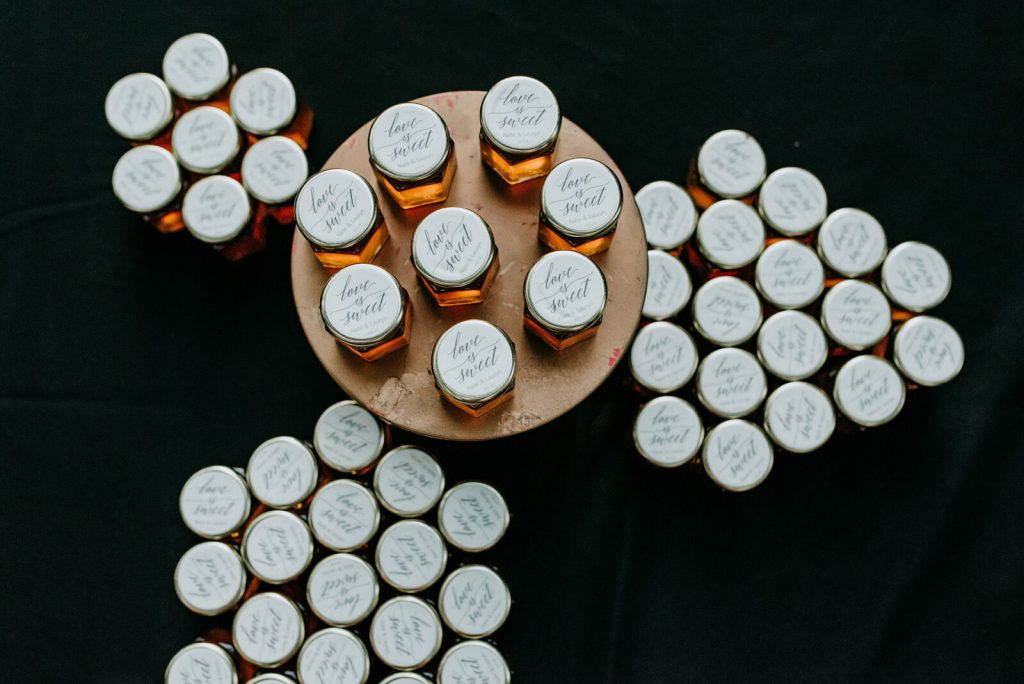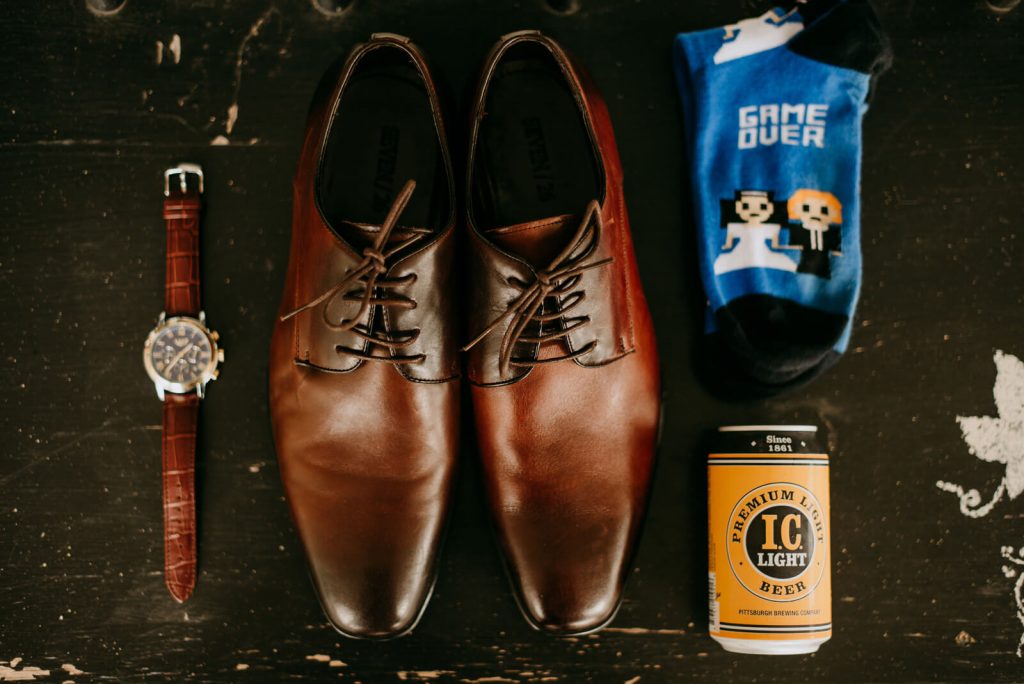 Their first date was dinner and ice skating. "I was absolutely terrible, so it made for lots of laughs and being ourselves," she says. Her immediate sense of ease around Nate came as a surprise to Lauryn, who can be guarded as she gets to know someone. As he dropped her off that night, he asked if she had left anything in his car. "Just my heart," she told him, joking but not. And it turned out to be the truth. After a proposal in Pittsburgh (what can we say, Nate is a Steelers fan), they knew they wanted a wedding that was romantic and sentimental—but closer to their hometown. "We wanted it to feel like a casual garden party," says Lauryn, so they featured twinkle lights, long family-style tables, garland, and mismatched candlesticks. Seasons at Magnolia Manor in New Windsor felt modern, but with a place in history. (The uneven brick pavers by the front steps are original from when Theodore Roosevelt gave a stump speech there while campaigning against William Howard Taft in 1912.) Even though a lawn mower revved up right as they were exchanging vows and a guest's cell phone rang out, "we loved every minute of our ceremony and continue to laugh at all the imperfect moments," says Lauryn.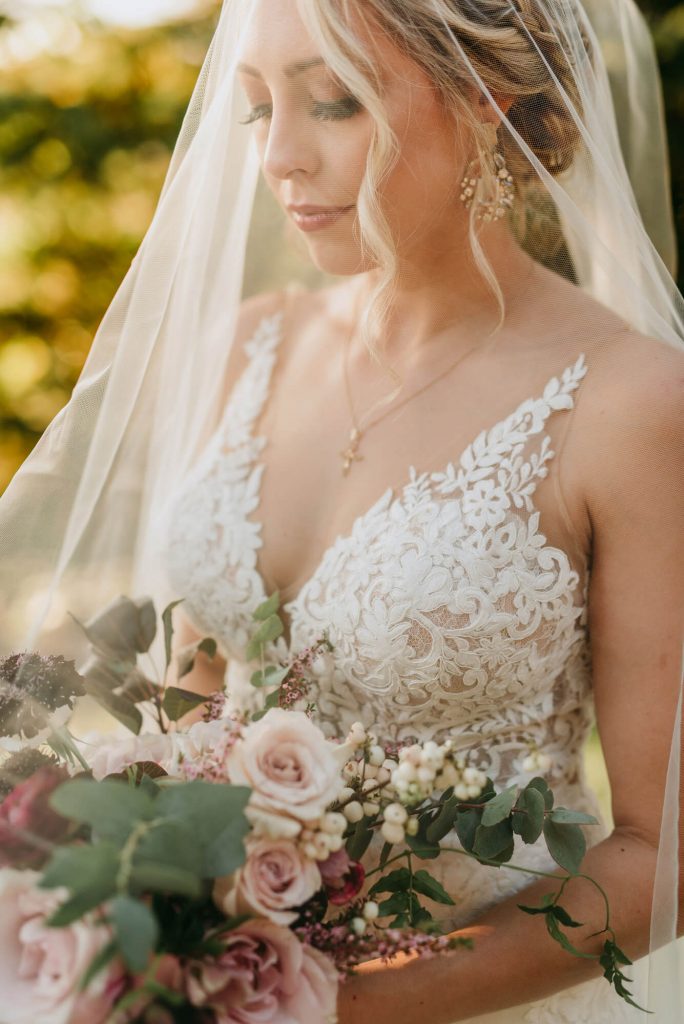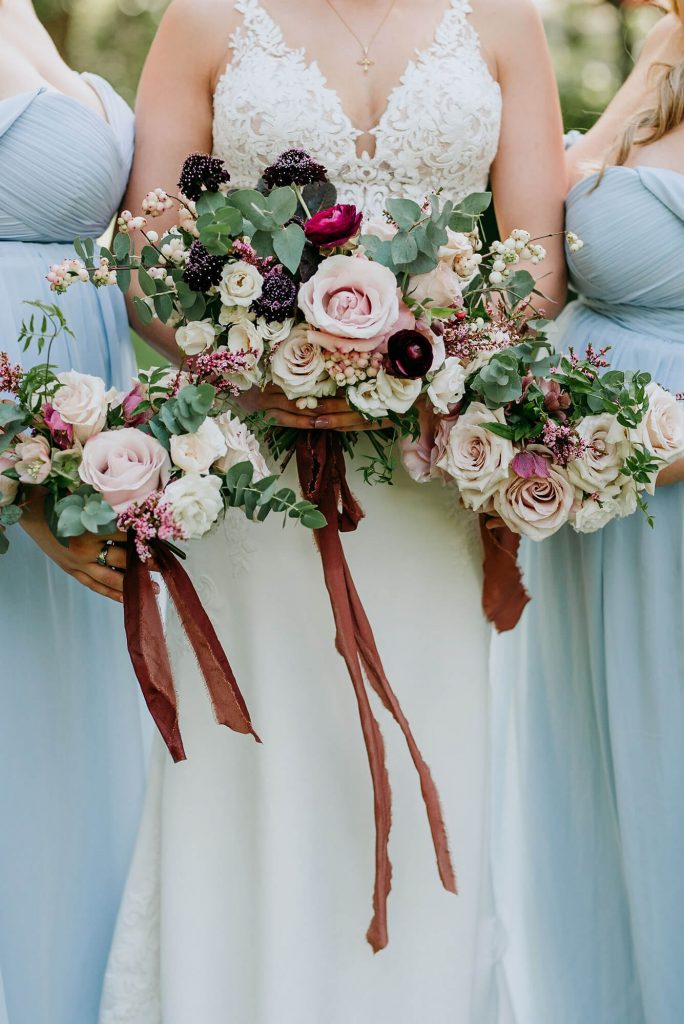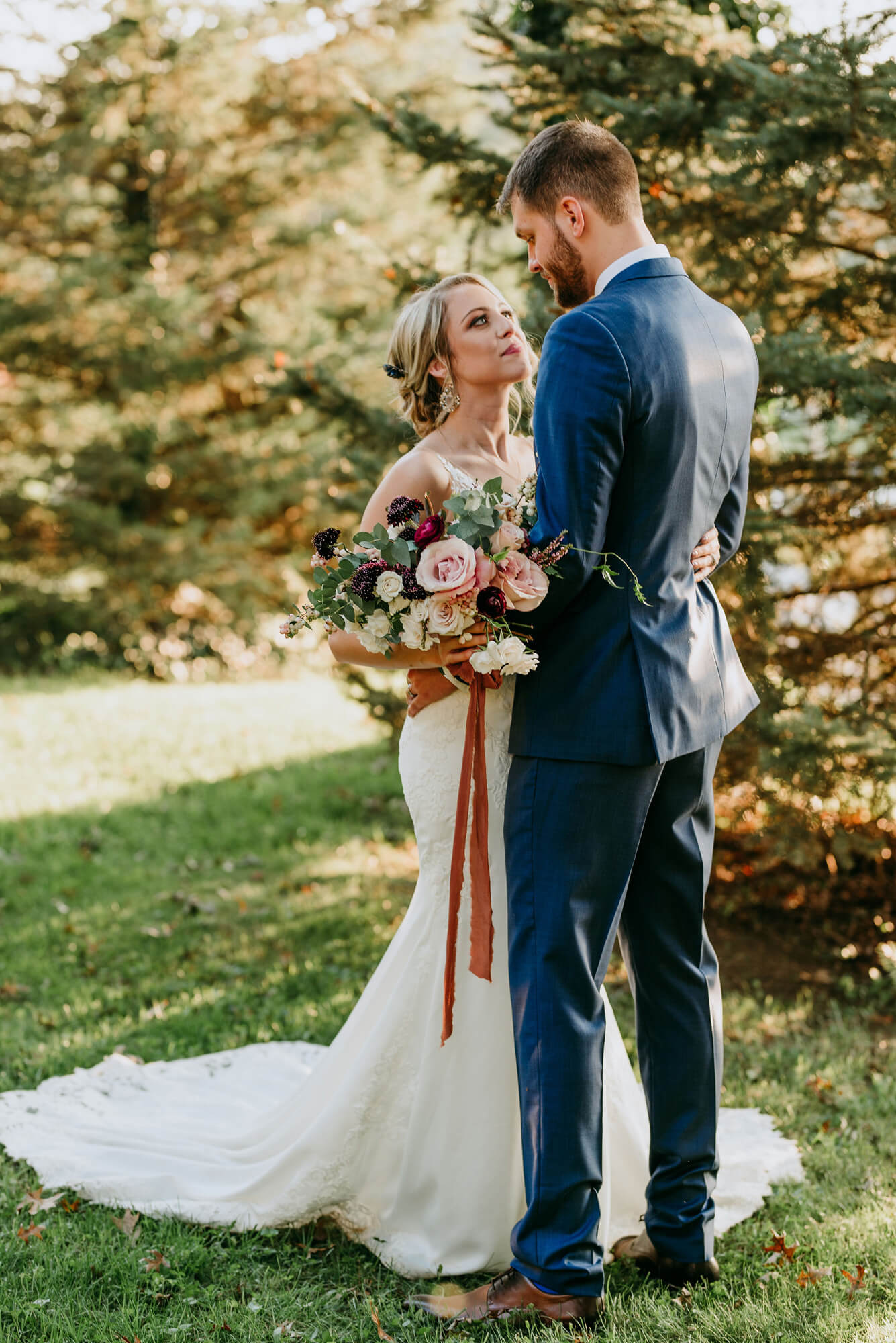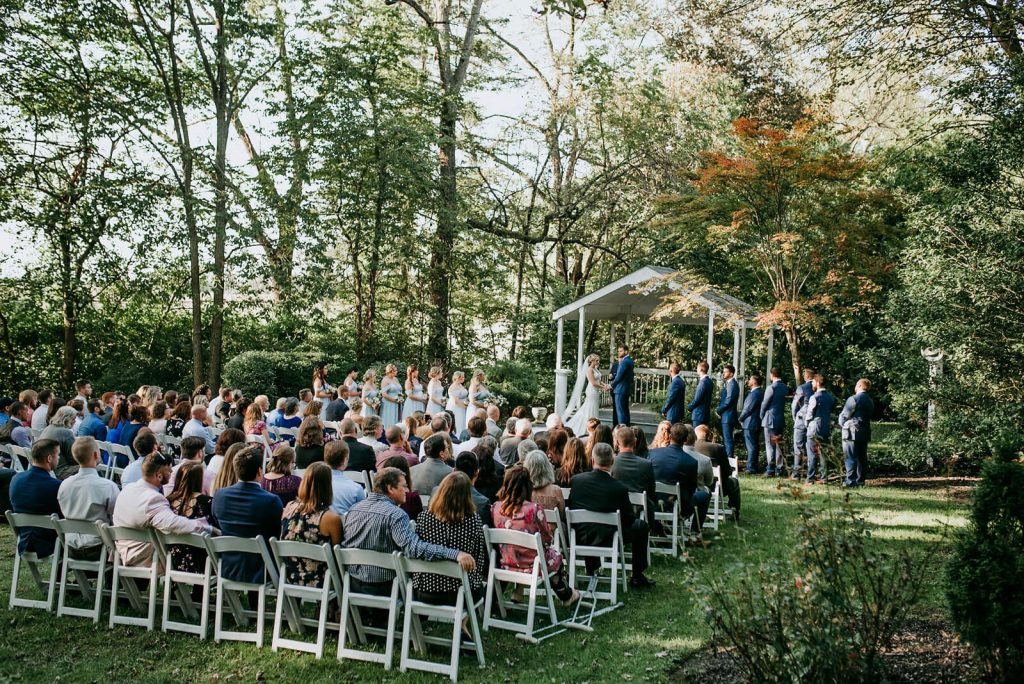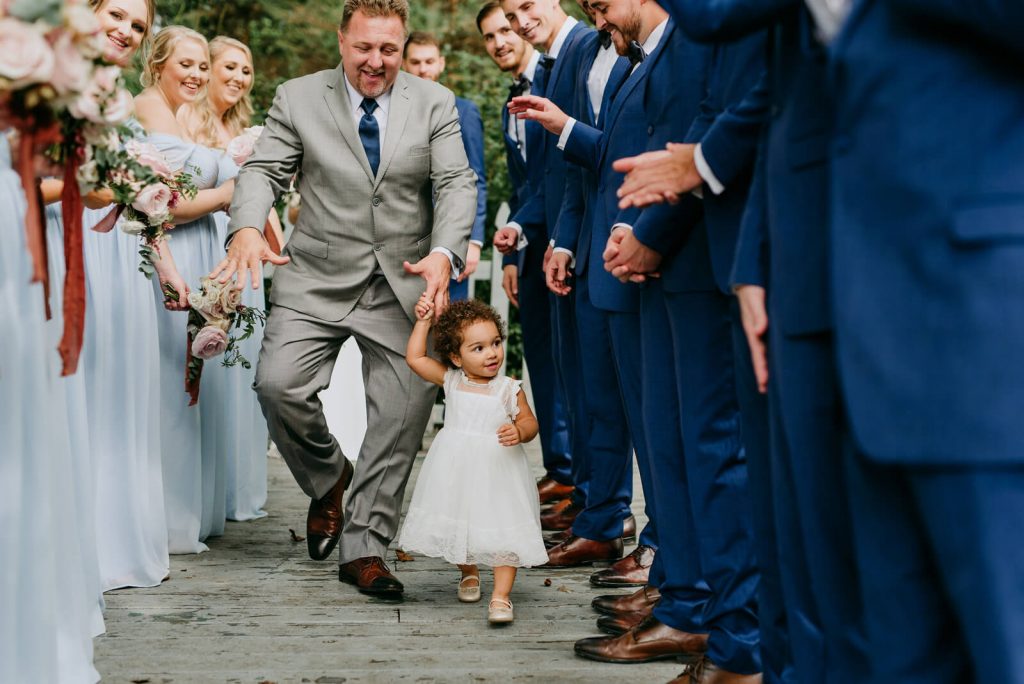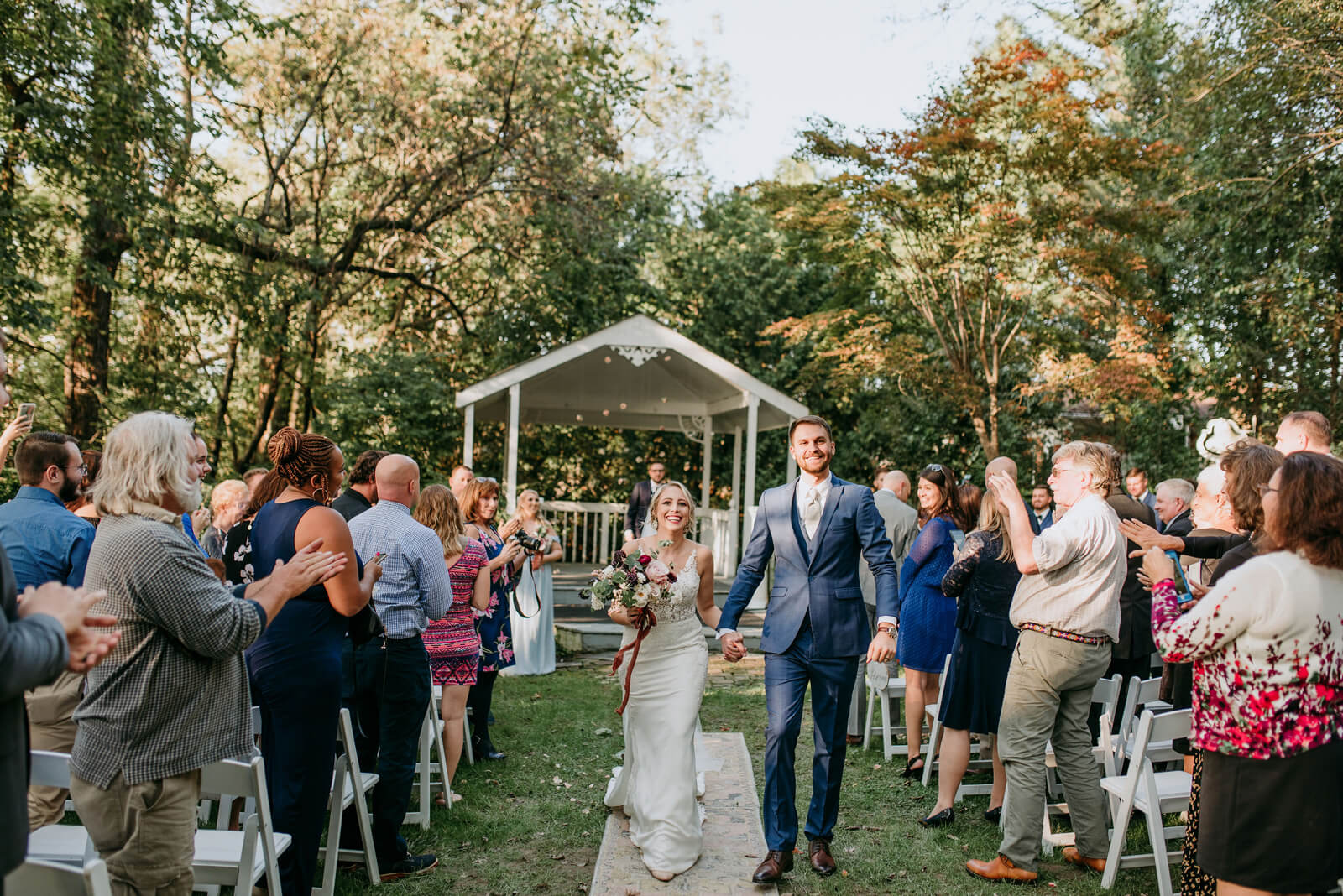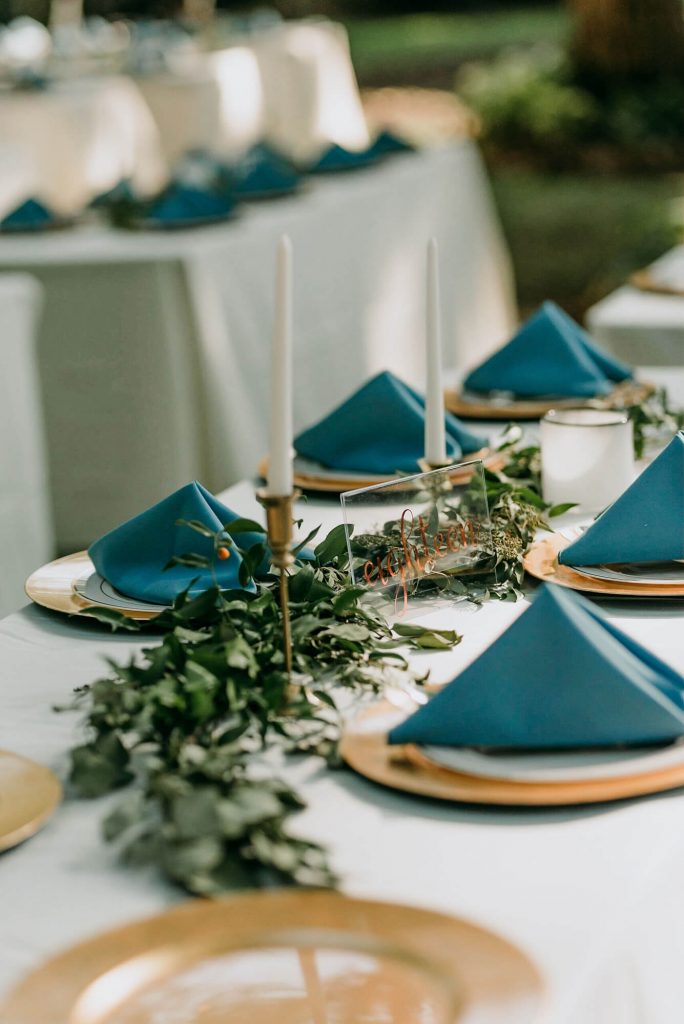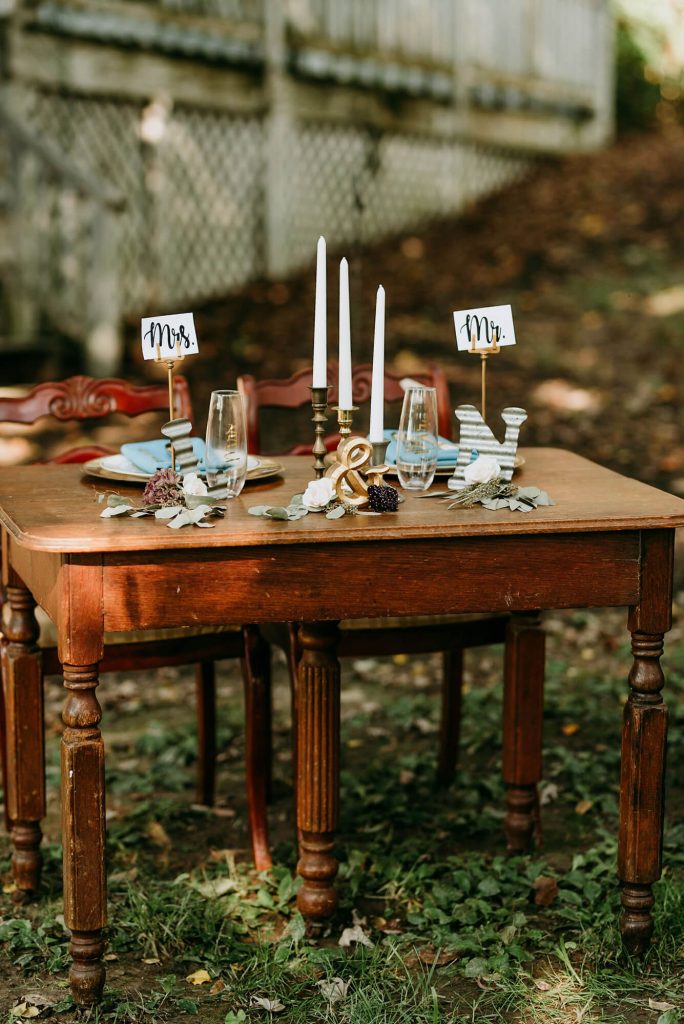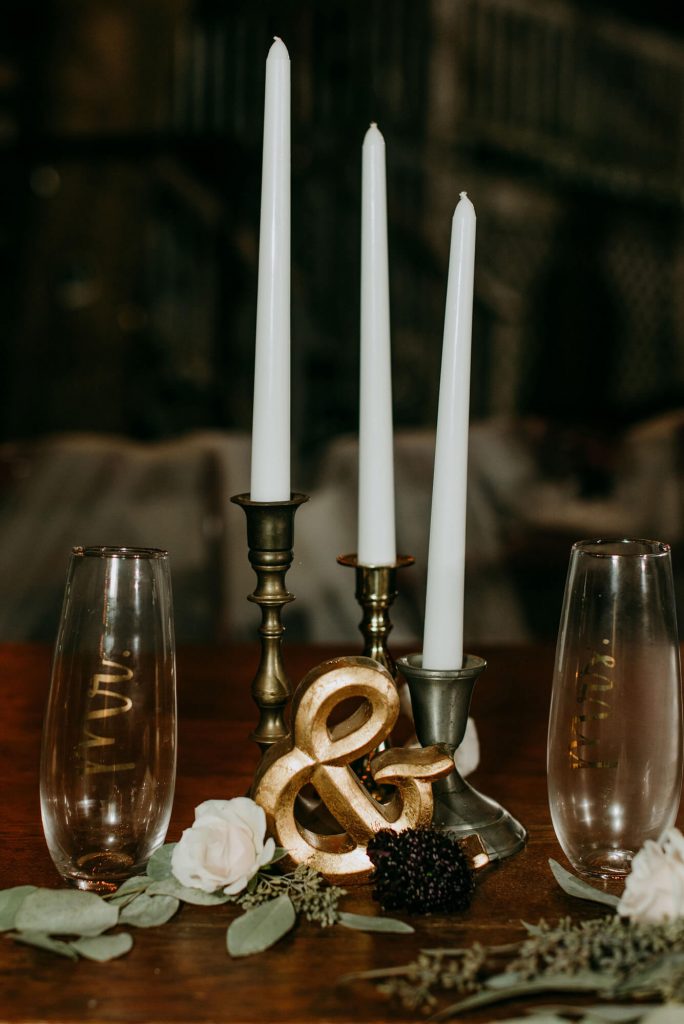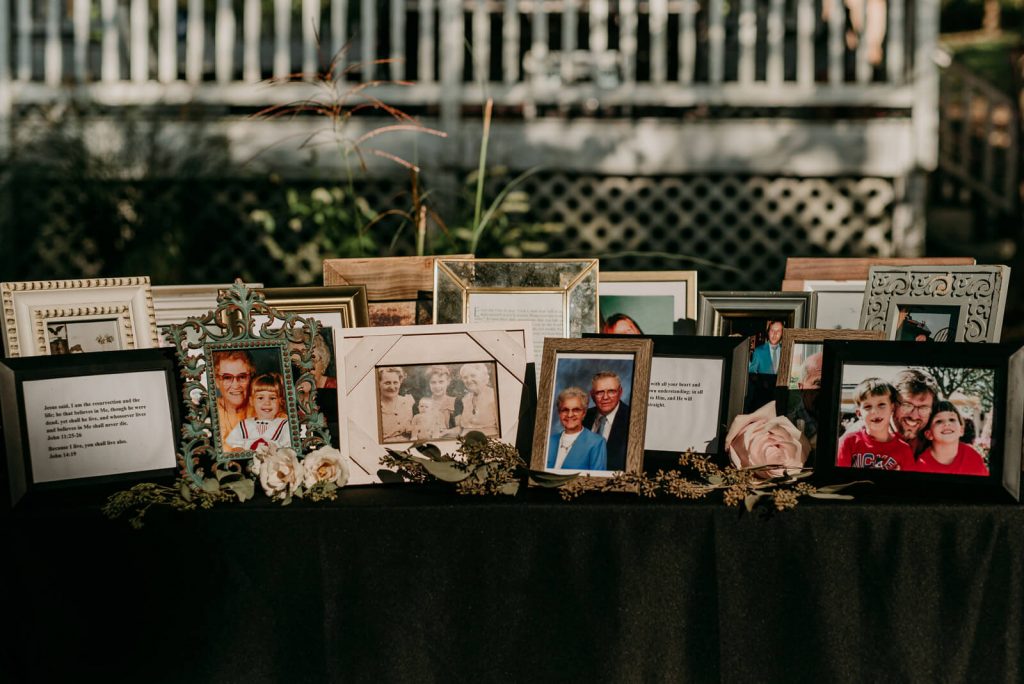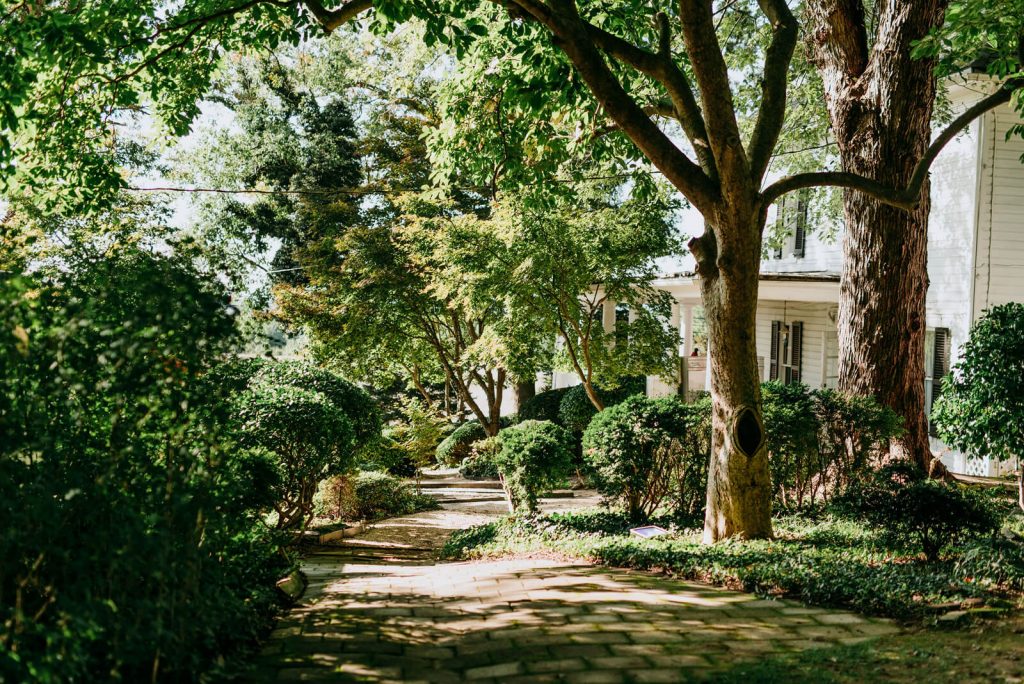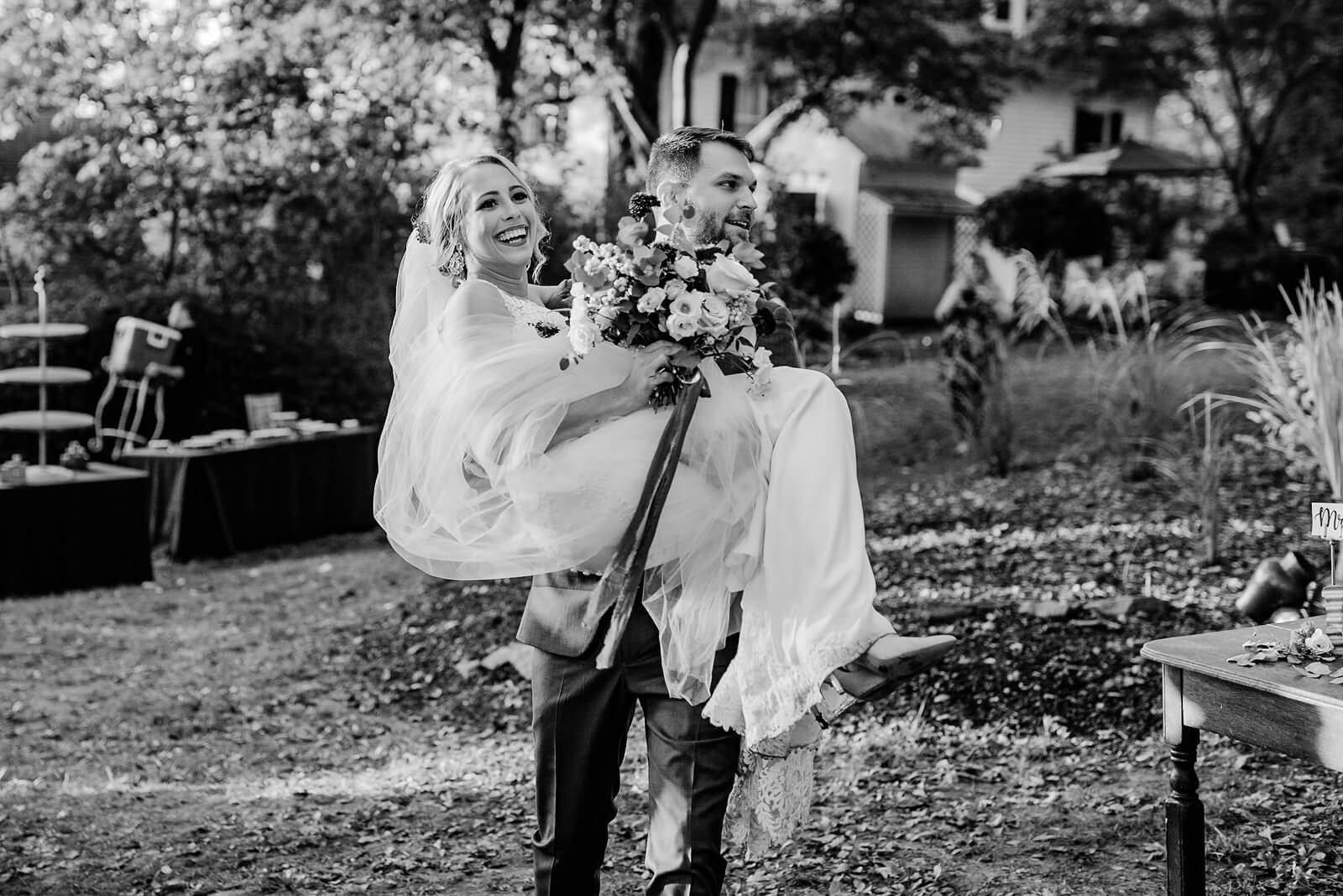 One of the biggest highlights from the reception was the father-of-the-bride speech. Her dad—she inherited her sense of humor from him—pulled out his speech and it unfurled dramatically, hitting the floor. Everyone laughed. But by the time it was over, there were lots of tears, says Lauryn. It's now framed in their house. There were lots more moments: Lauryn and Nate walking up the aisle as husband and wife to "A-Punk" by Vampire Weekend, a monarch butterfly landing on her father's hand while her grandmother read a passage her late great-grandmother had put aside for that very day called, "One Day at a Time," and two sweet little flower girls—Nate's sister and Lauryn's niece—kicking off the ceremony. "Forget the song not starting at just the right time, or the arrangements not sitting in the right place, or any other little mini slip-ups," says Lauryn. "Look around and soak up the love and joy surrounding you. Your people and your love for one another, that's what it's all about."