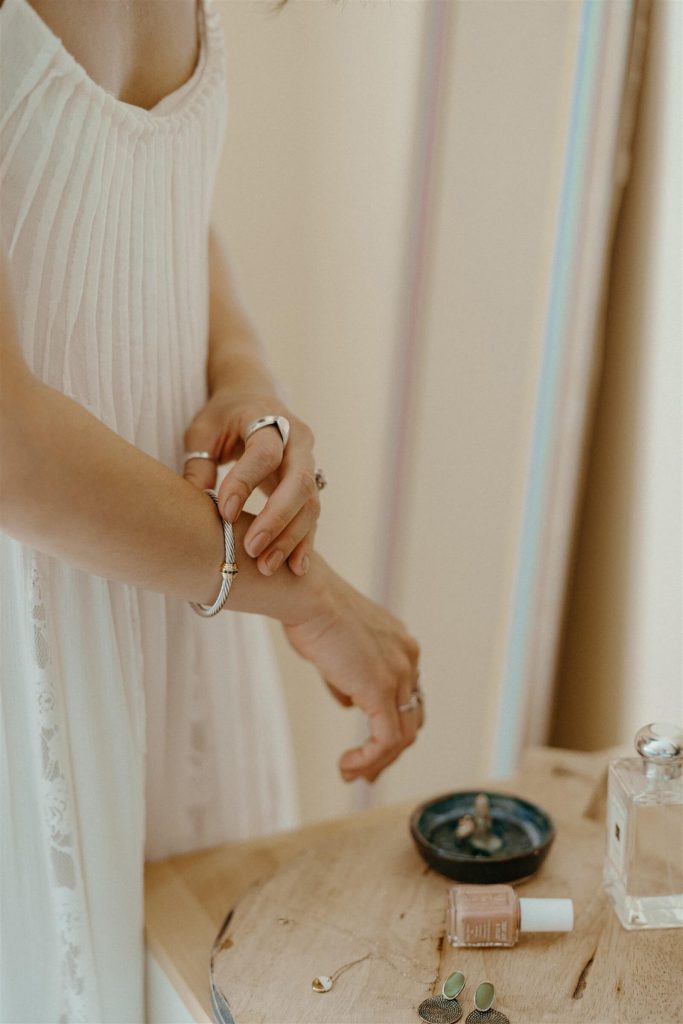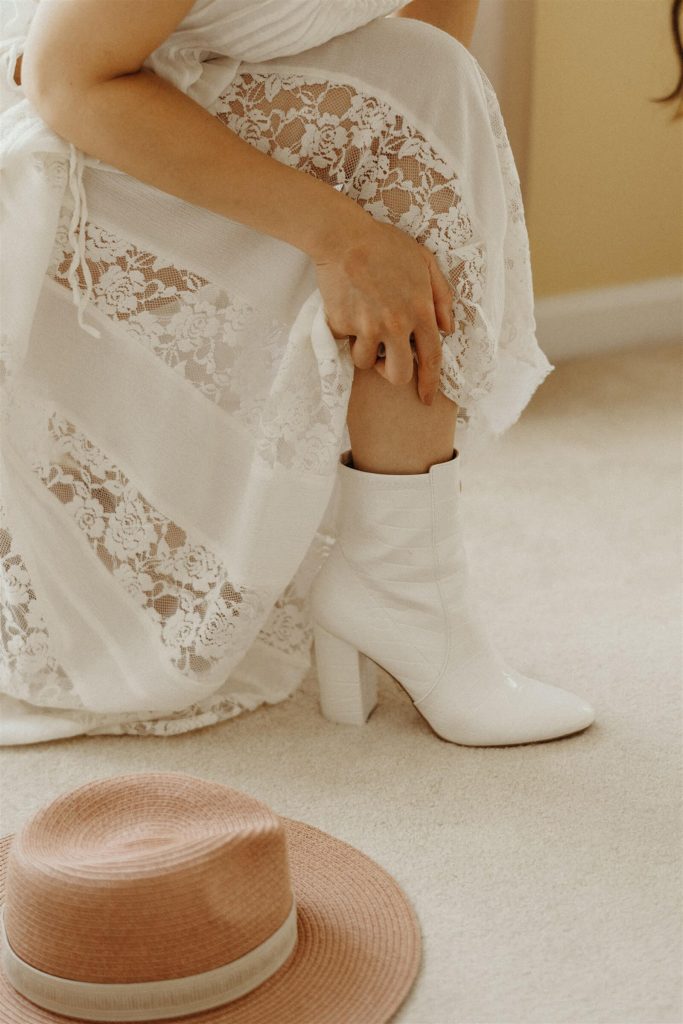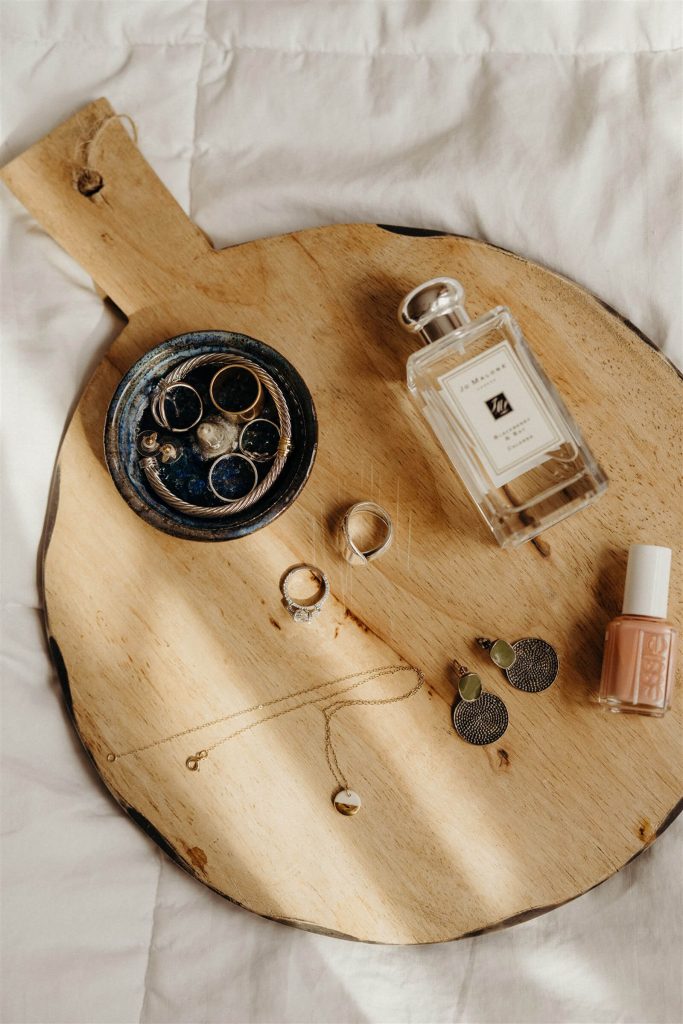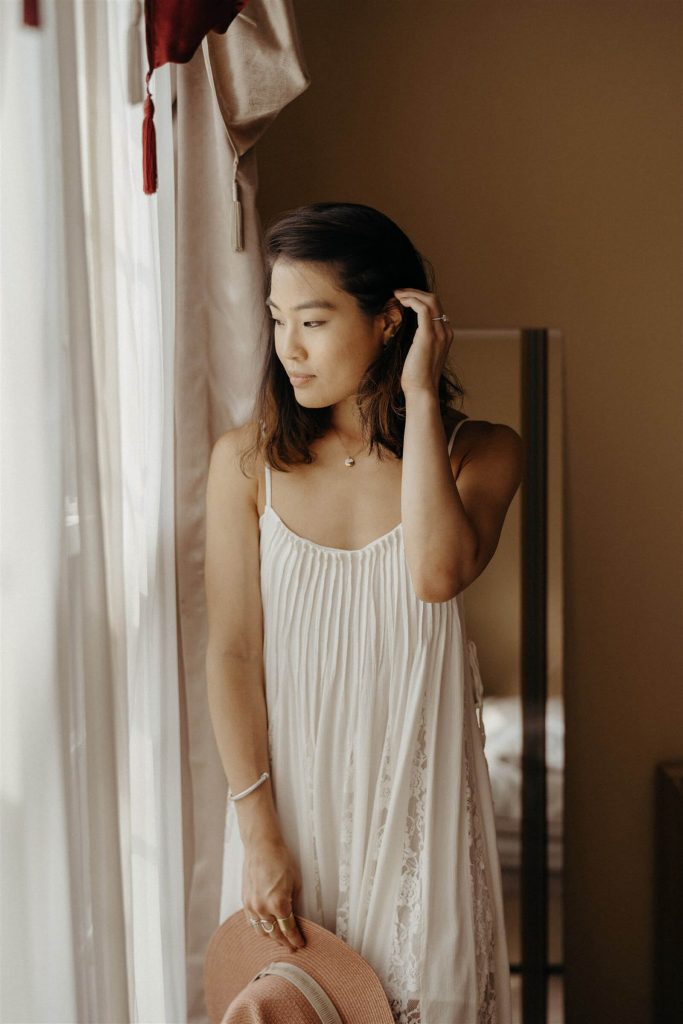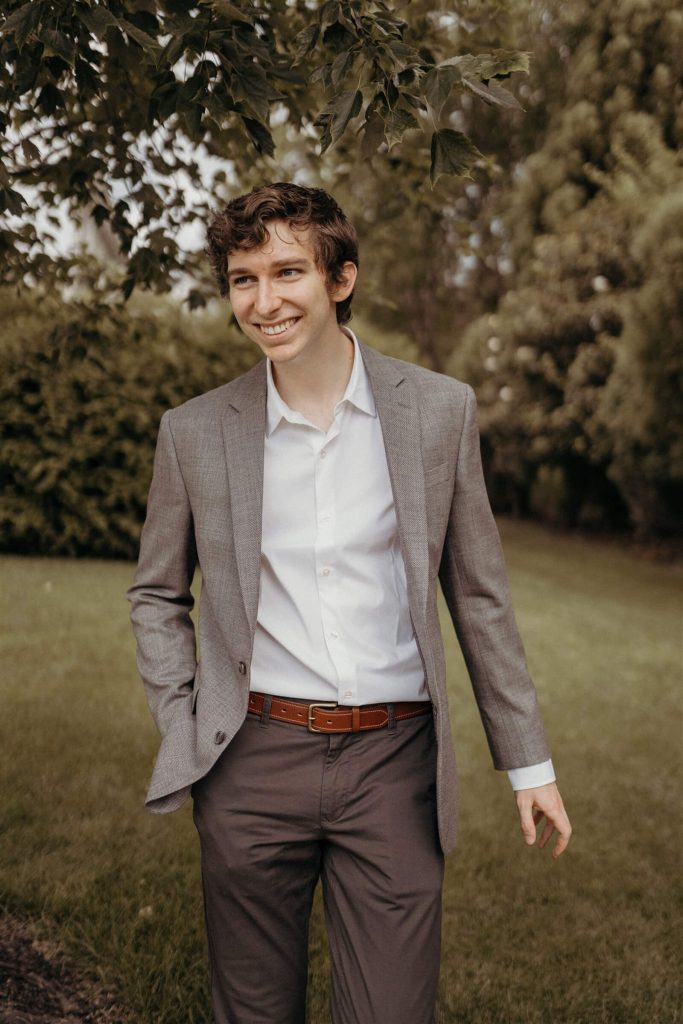 A unique situation is an understatement! Matt and I met nine years ago on our first day of college. We reveled in each other's company over Tim Burton films, EDM music, chai tea lattes, and chamber music. It was quite the winning combination. After transferring to another university after his freshman year, Matt and I quickly became a long-distance couple. Hoping the distance would only be short-lived, Matt was offered a position in Atlanta shortly after graduation and we powered through the monthly flights of visiting each other for a year in 2017. Graduating a year earlier, I was working for an agency in Baltimore so we decided to view this a new adventure and a chance to visit each other in a new city. When destiny was calling and a grander opportunity landed him back up north we grabbed the bull by the horns and he made the move back up near Philadelphia a year later. I know, you're thinking when the heck are they going to just move in together and be married . . . well, this didn't happen for another two years!
Being born and raised in Timonium, I love Maryland. I had the idea that one day when we had a future together, we would grow old and have kids and raise them somewhere here. If there is one thing our relationship has taught me it is that choosing to be open to change and new adventures with someone you love is always the right answer. We've taken on the ideology of, "everything happens for a reason" and we've loved every minute of the rewards, struggles, and wisdom that these adventures have provided us.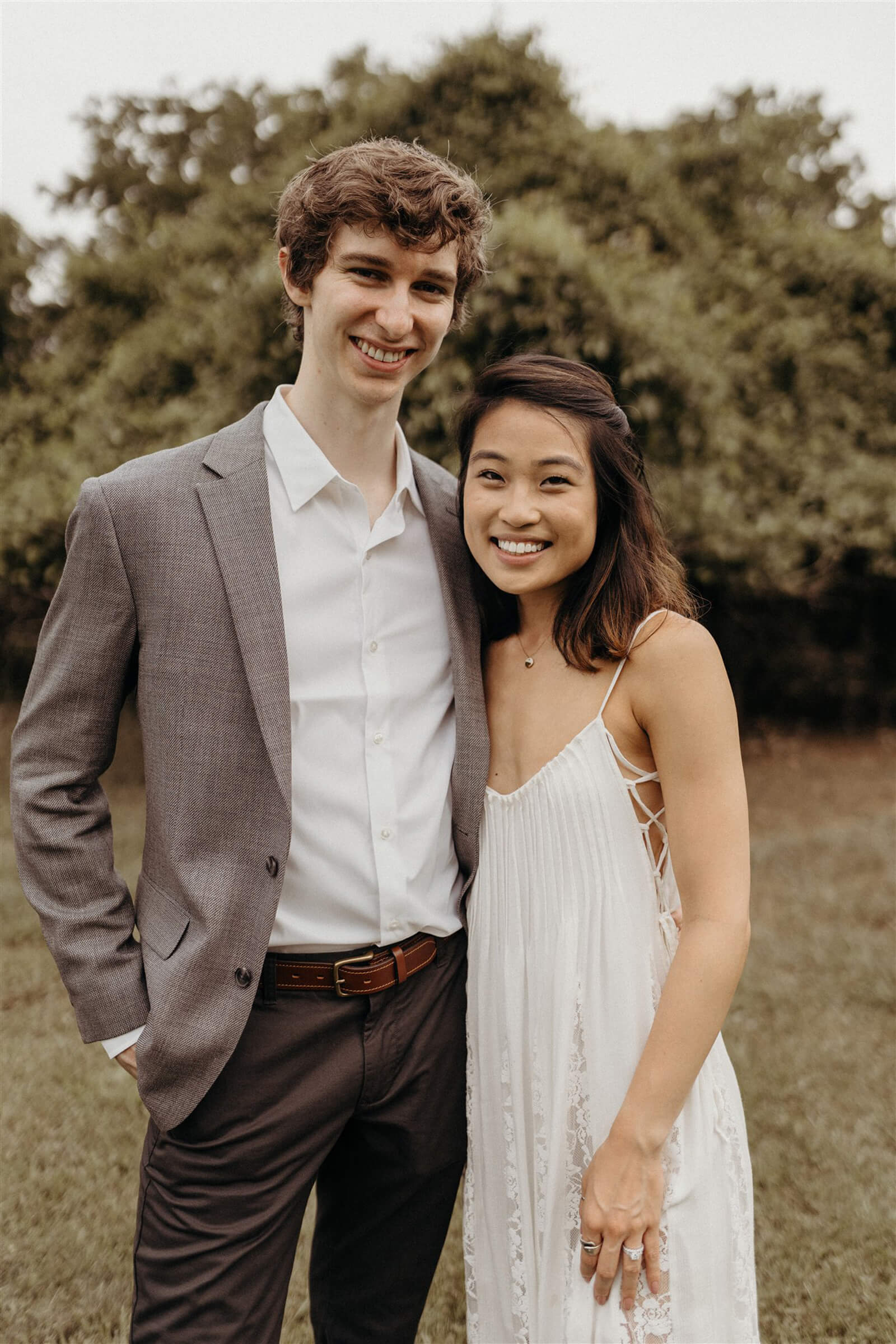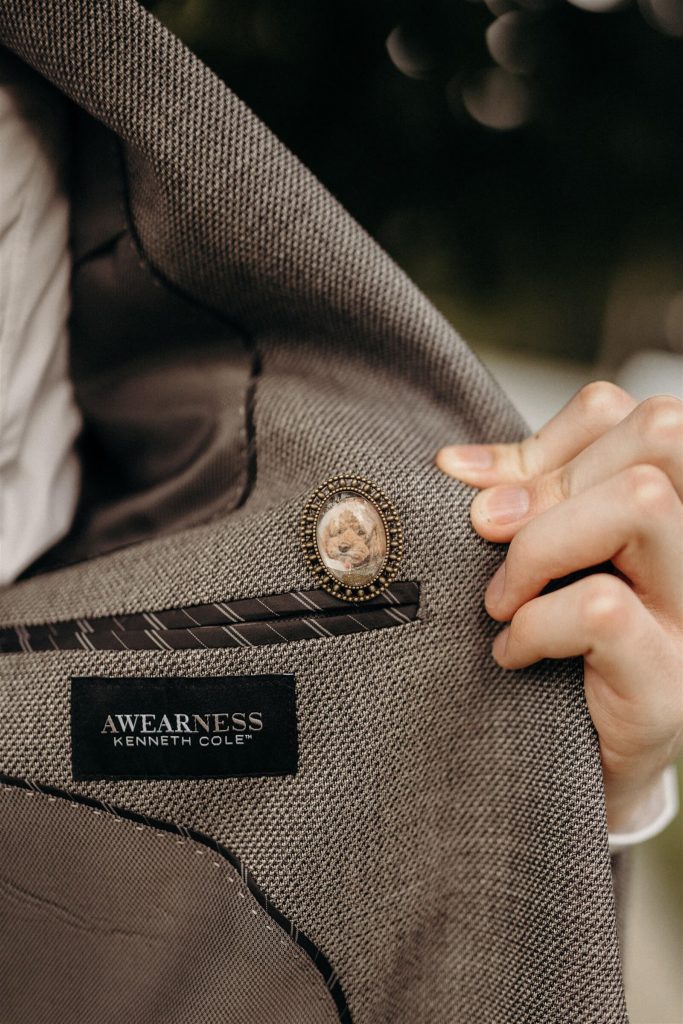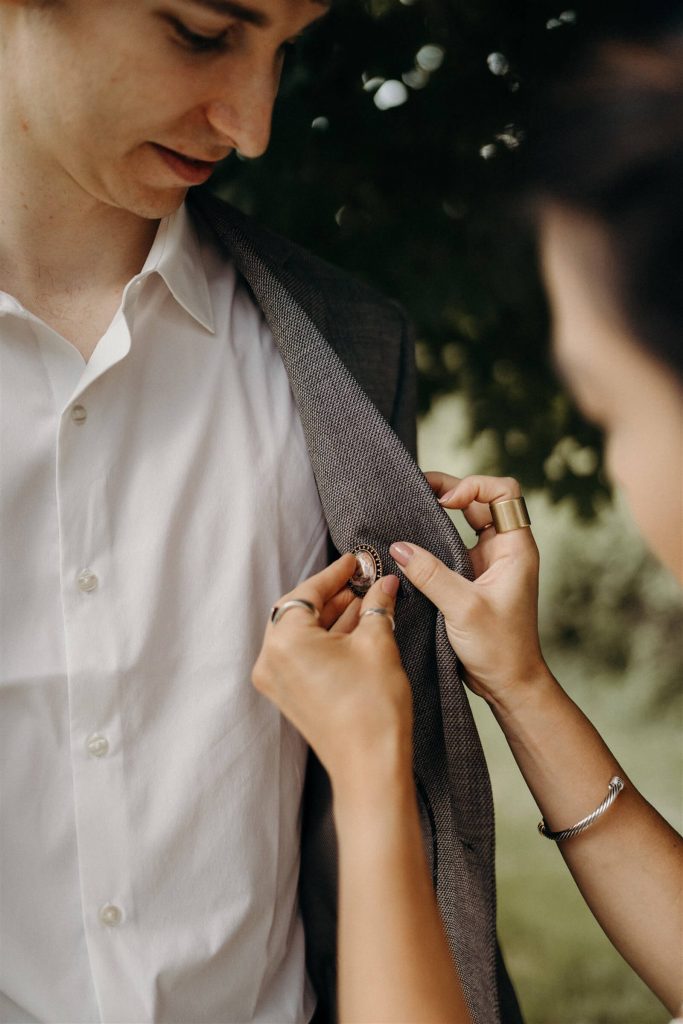 After a beautiful proposal in April 2019 in DC during the bloom of the cherry blossoms, we started making plans for a May 2, 2020 wedding. As an event planner, the planning came easy for us, and I dare say I was definitely not the typical bridezilla and we were excited about choosing our bohemian/rustic vibe for our special day. As the year went on, news of COVID-19 hit and it honestly didn't really cross our minds that we would have to completely postpone our reception until we received an urgent call from our wedding planner. She explained that with the rapid progression of the virus it would be mandatory for us to postpone our wedding. After some anxious anticipation watching the calendar of at our chosen venue Saturdays in 2021 started to disappear! We had to move faster and we decided July 10, 2021 was our new date.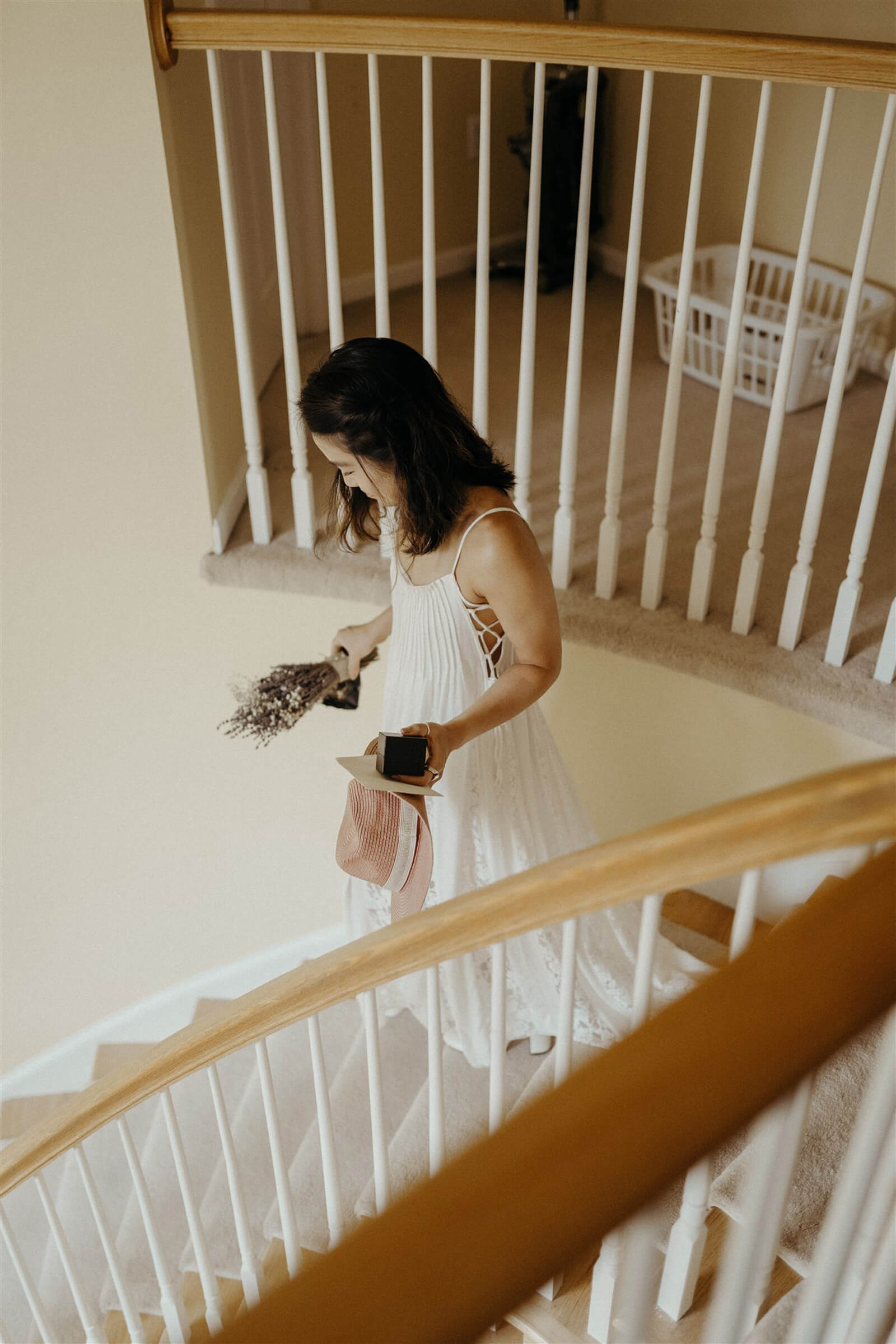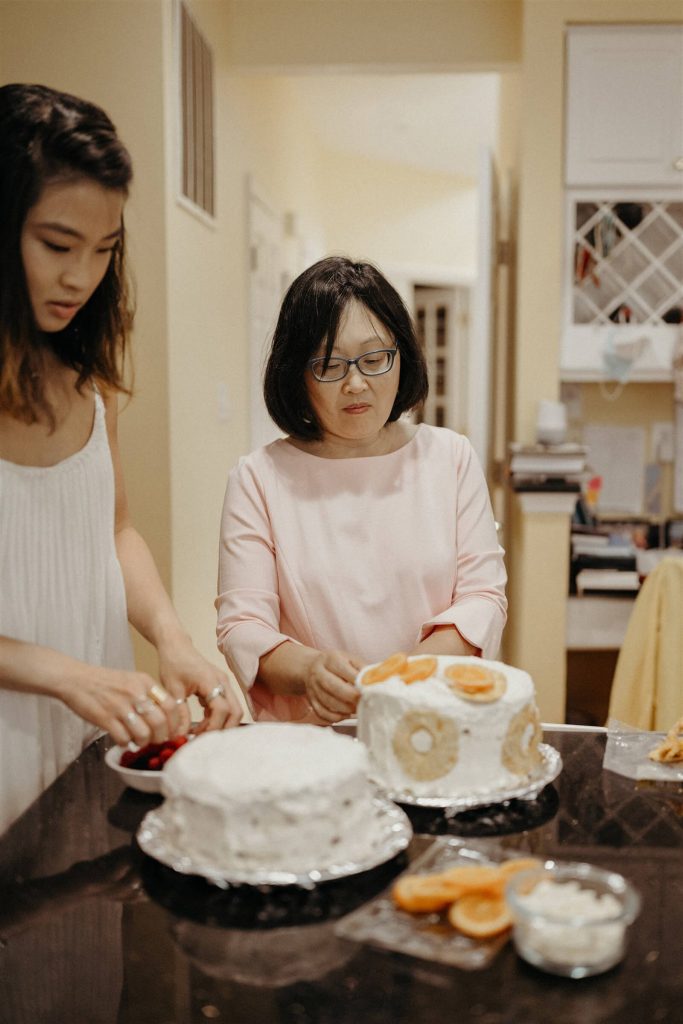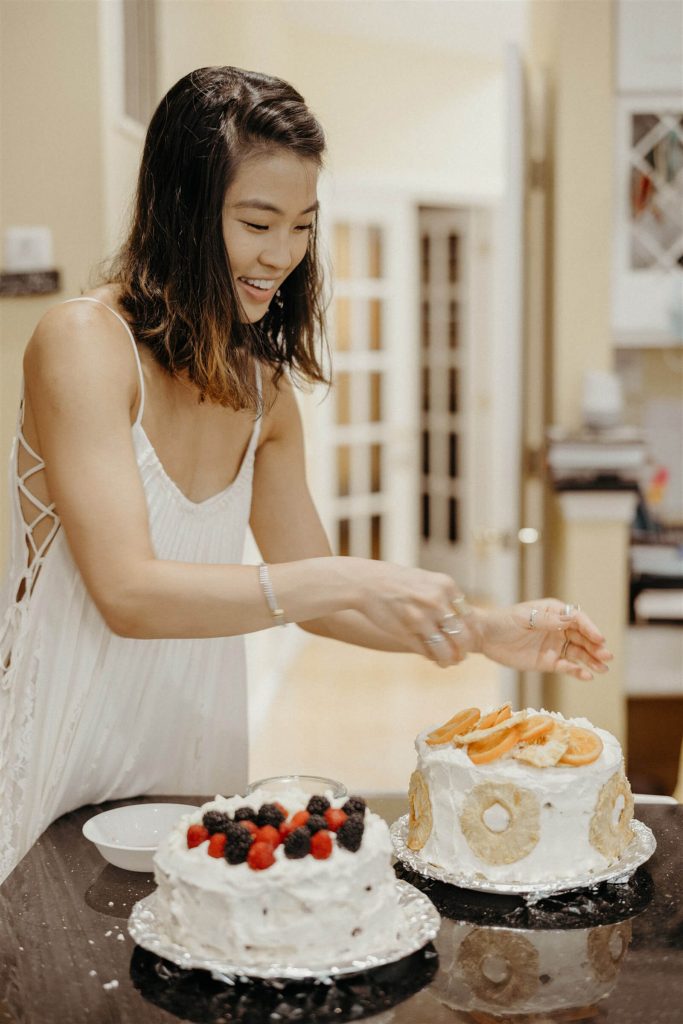 The occurring events were sudden. We found ourselves making quick decisions with accelerated deadlines. We found a date where everything lined up and all of our wonderful vendors were still available and ready to work with us. They have been a blessing for us throughout this postponement.
That being said, if you plan on marrying someone, you make it happen. This quarantine definitely did not stop us from tying the knot! Finding a way to enjoy a stress-free ceremony was next on our list. We ultimately decided that three things were a must:
1. Everyone who attend be safe
2. My grandparents could witness the ceremony
3. We get a snowball from Snoasis and lots of Verde pizza.
With those requirements in mind we decided on only having our families present for the event and hosted the ceremony and mini-pizza party in my parent's backyard where I grew up in Timonium.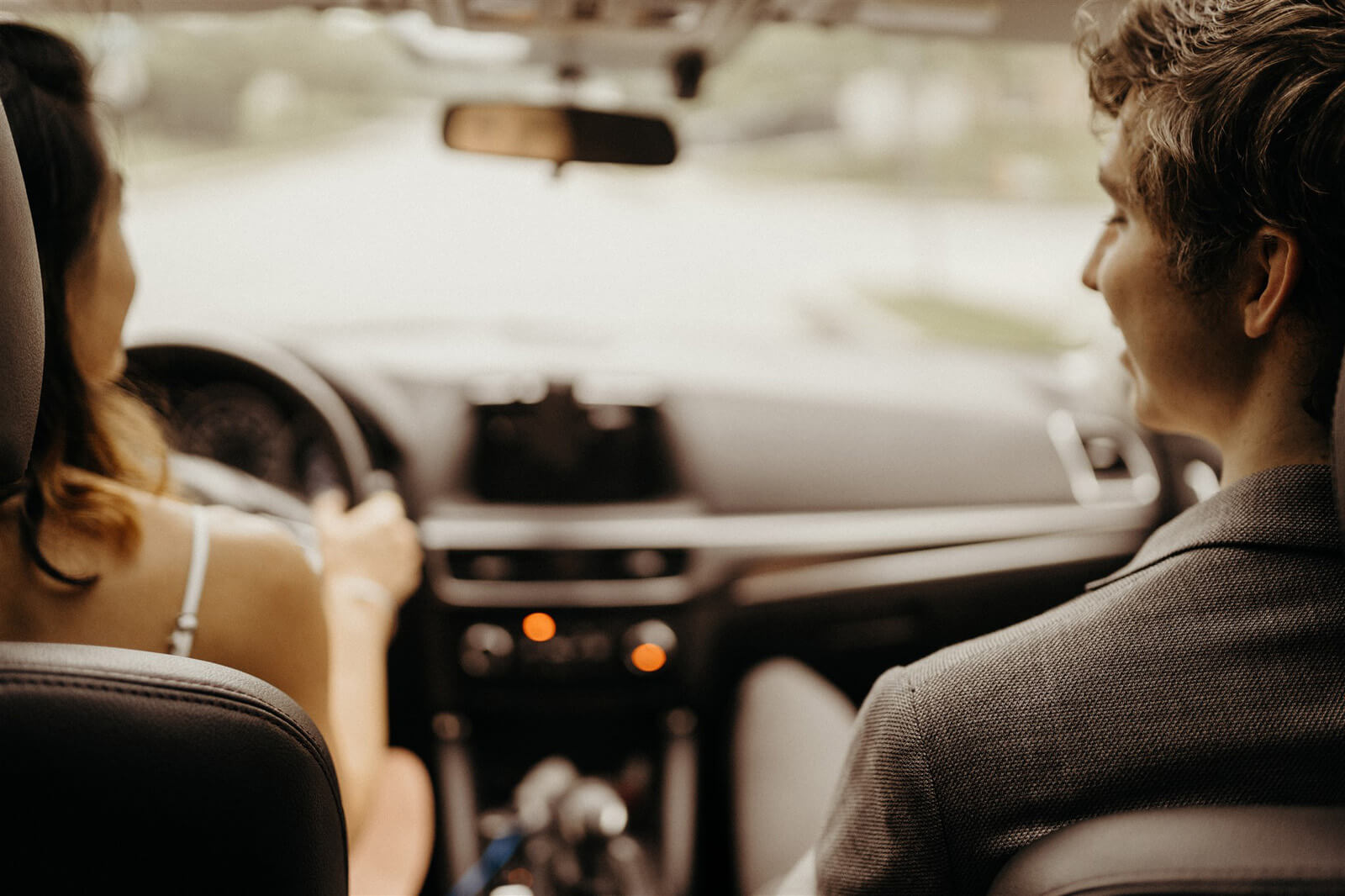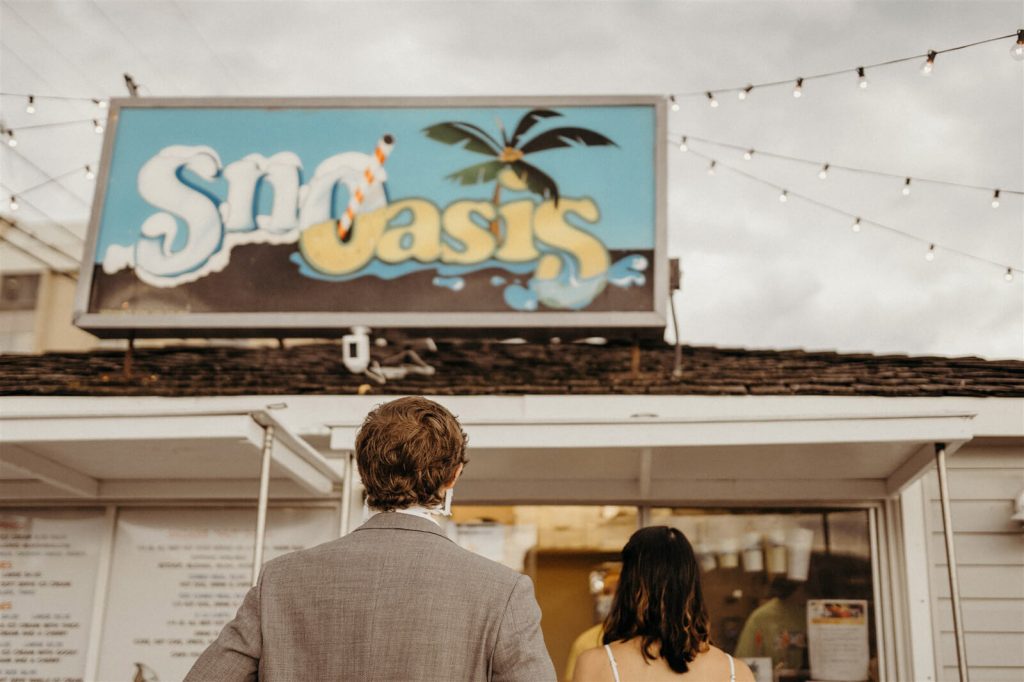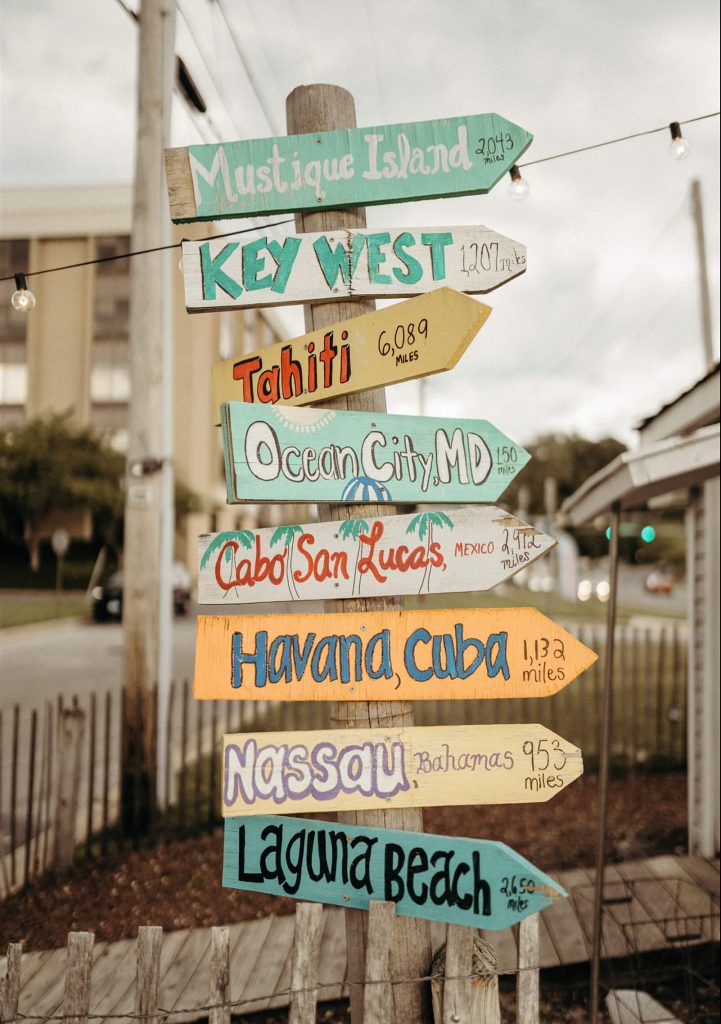 The night before the wedding I decided to bake my own cakes and went with the quirky combination of layers of funfetti and lemon. We started the next day with my mother helping me get ready in my childhood room where lots of memories were flowing in. She helped me into my flowy Free People dress, and helped me put together a good hairdo.
My mother and I then iced and put the final decorations on the cakes. We topped them with dried pineapples and oranges, white chocolate, and fresh berries. I grew up watching my mother cook and bake so this was a special moment for us.
When I saw Matt, he looked so suave. Let me tell you – shopping for a 6'6" man was not easy but he pulled his look off without a hitch. Everything from his flow hair, the suave grey suit jacket that he plans on wearing next year at our reception party, and his shoes . . . man those cognac leather shoes! Stunning.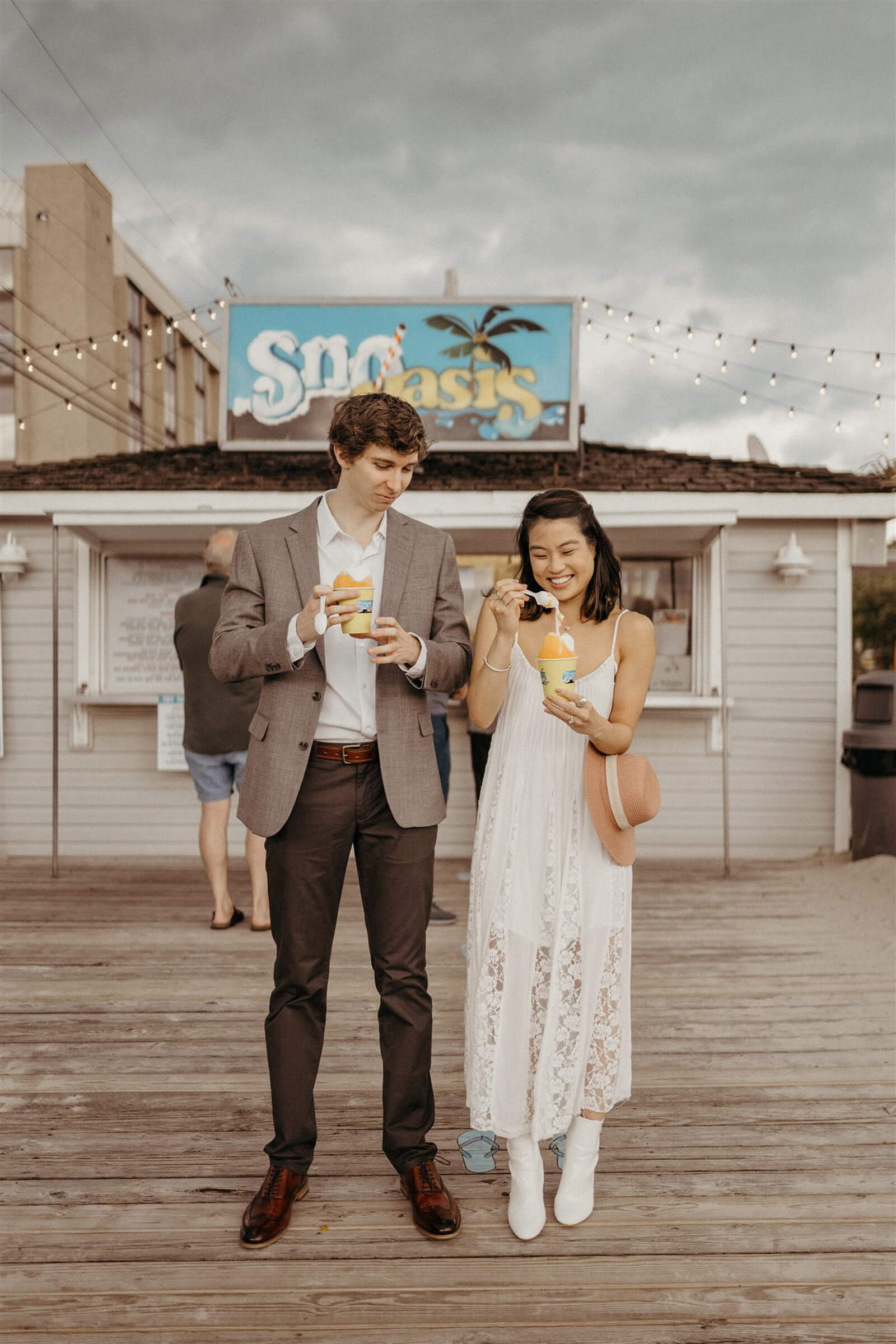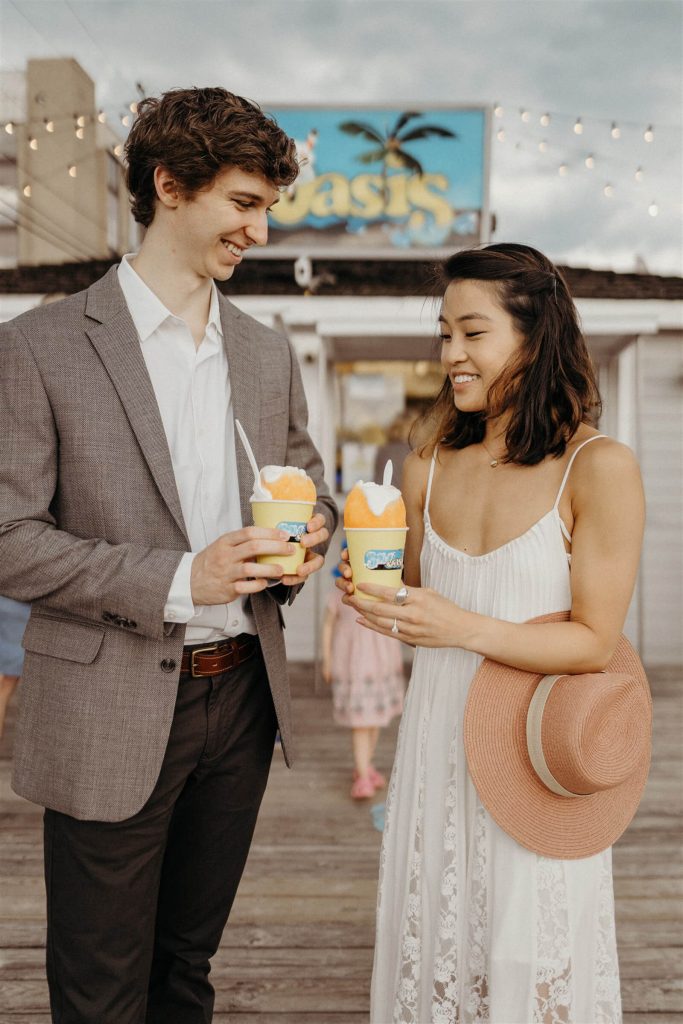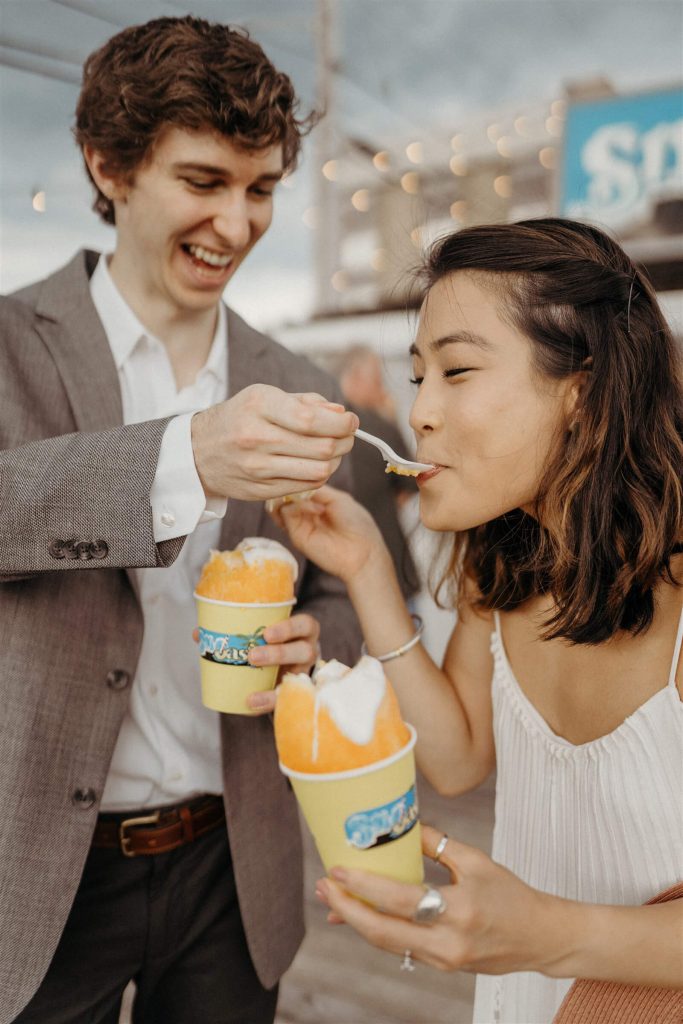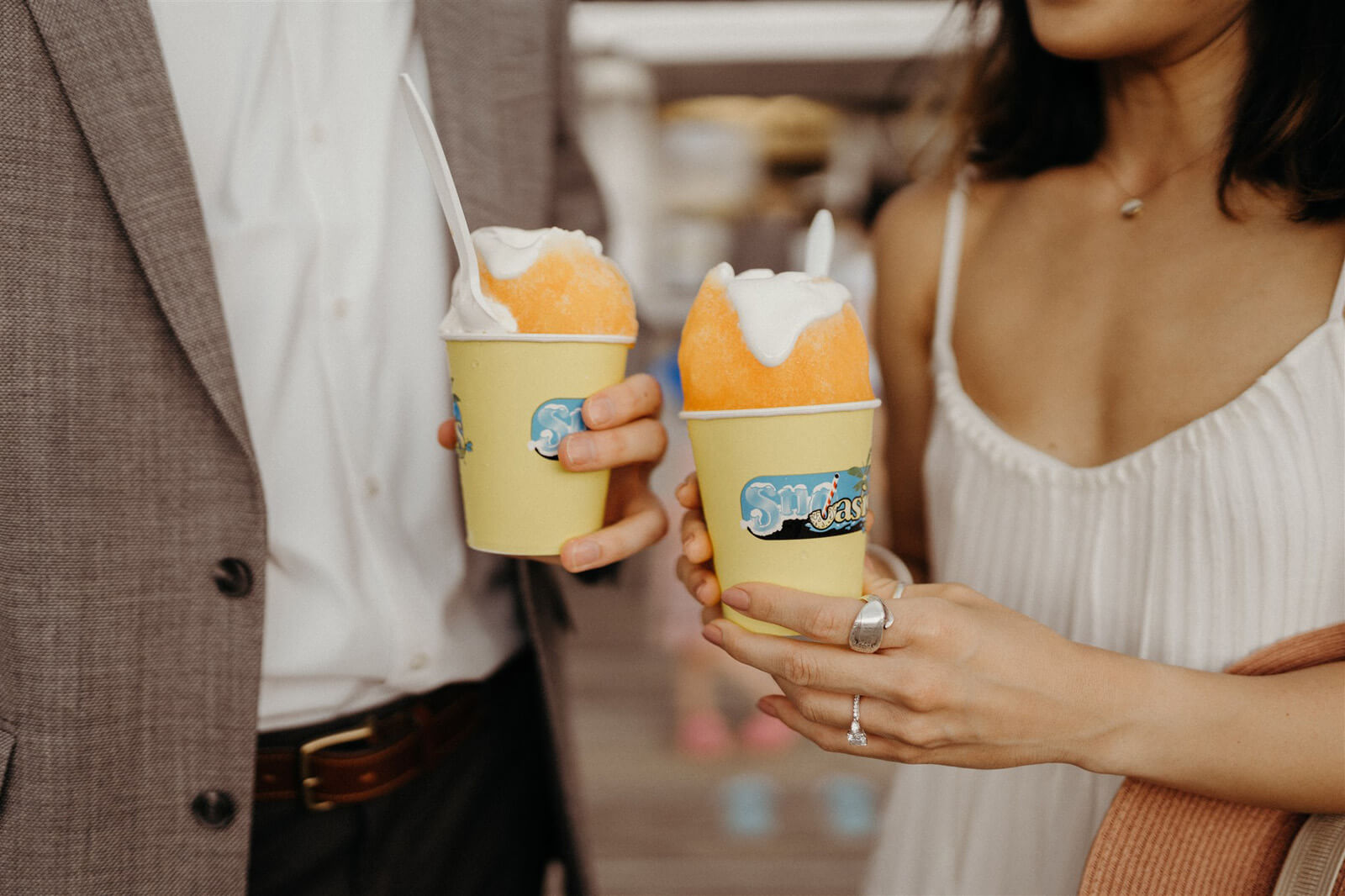 To begin the evening, we drove to Snoasis where we got snoballs and yup you guessed it – we both got the original Maryland egg custard of course with extra marshmallow. Having a grandmother in Dundalk growing up, Matt and his family spent summers in Maryland as a kid and his family would drive from Malvern, Pennsylvania to Dundalk to relish in these icy treats. Snoballs have become a summertime favorite for us to cool off and share nostalgic memories. We had to include them on our wedding day. We rejoiced in the cool treat on this 90-degree day and the sticky gooey gush of marshmallow coated teeth was well worth it. Mind you this was PRE-ceremony.
We then trickled into the ceremony and put the final touches on with our masks, and our favorite detail of Matt's suit – the handmade pin I gave him as an homage to his late dog Riley.
As we made our way to the backyard we saw my grandparents parked in along the curb waiting patiently for the ceremony to begin, and both families united as one. Matt's father endearingly officiated for us and we recited our vows. We were blessed with an overcast day with a slight breeze during the ceremony and as a sign of good luck, it rained for about two minutes right after the ceremony. It was the most casual sublime.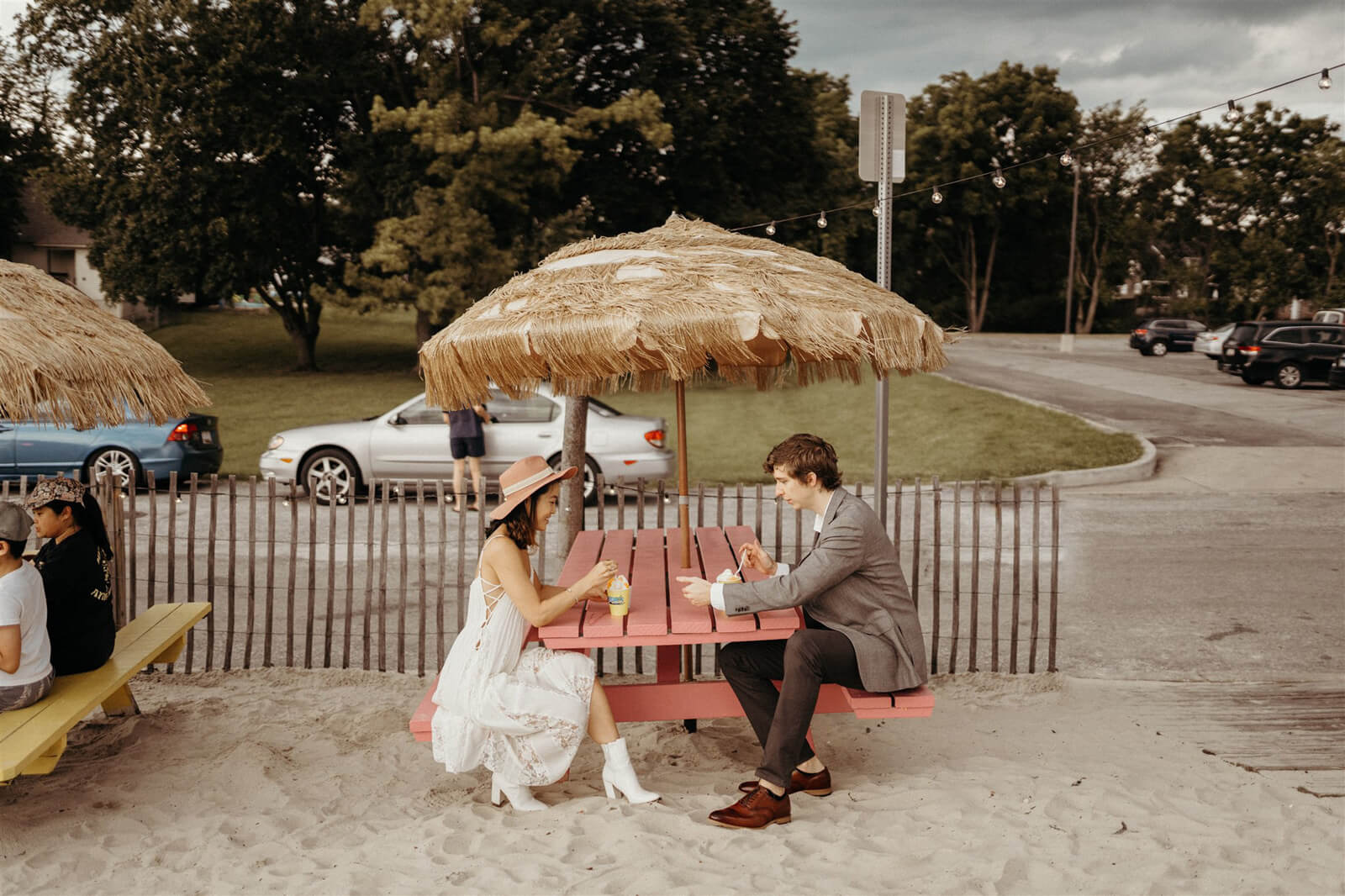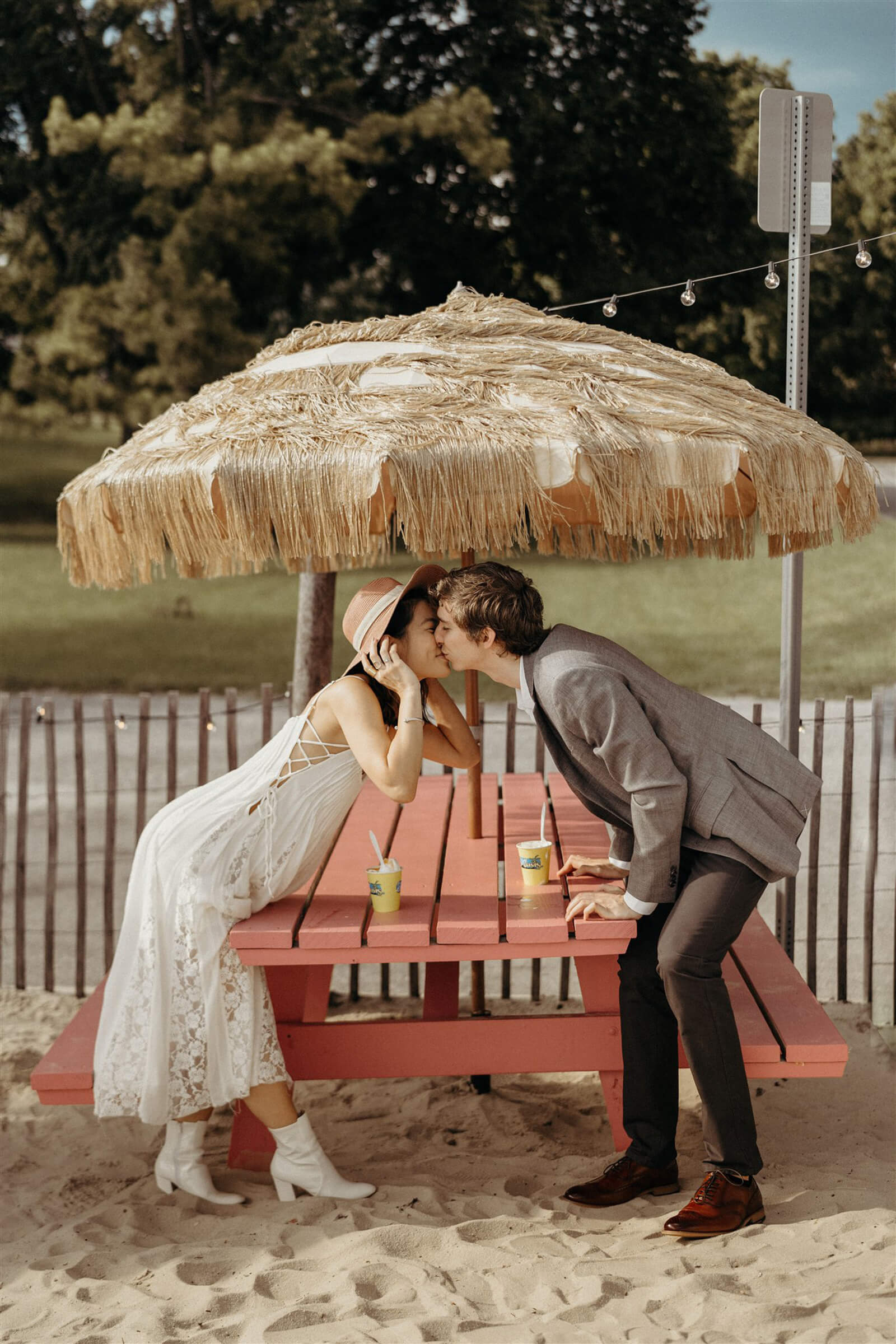 After our short ceremony, it was time for us to party! Our table was filled with so much love – blue hydrangeas from my mother in law's garden, Korean rice cakes from my aunt, champagne my father had been saving for the special day, cakes I made with my mother, pizzas from our favorite local shop, and so much love.
After nine years of long-distance, we are finally closing the gap! We have learned so much about life and ourselves through building our relationship and now we have the beginning of a new chapter. While our families witnessed our marriage, we witnessed the start of our future lives. Lives that will be full of support from loving families and a lifetime of choosing adventure.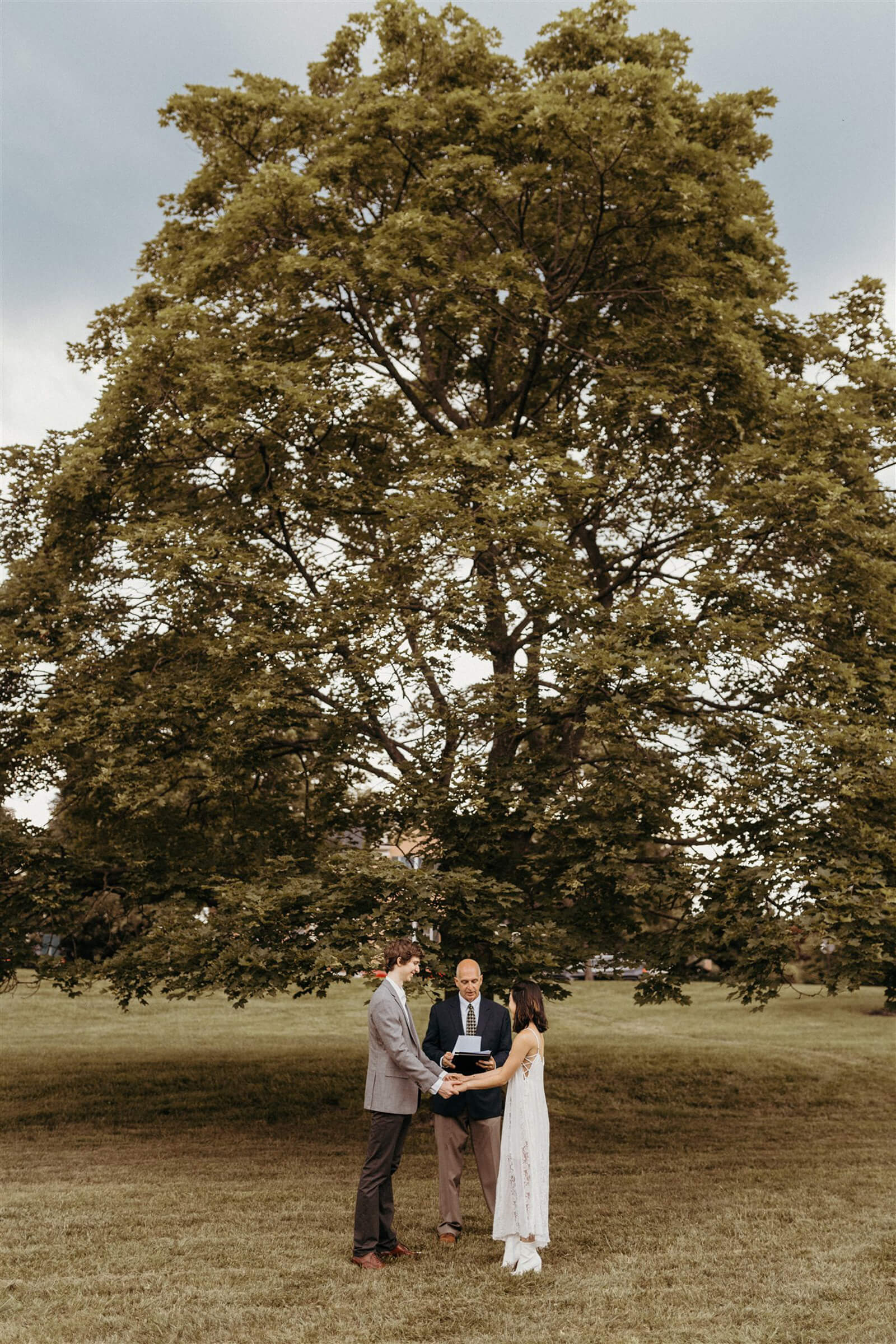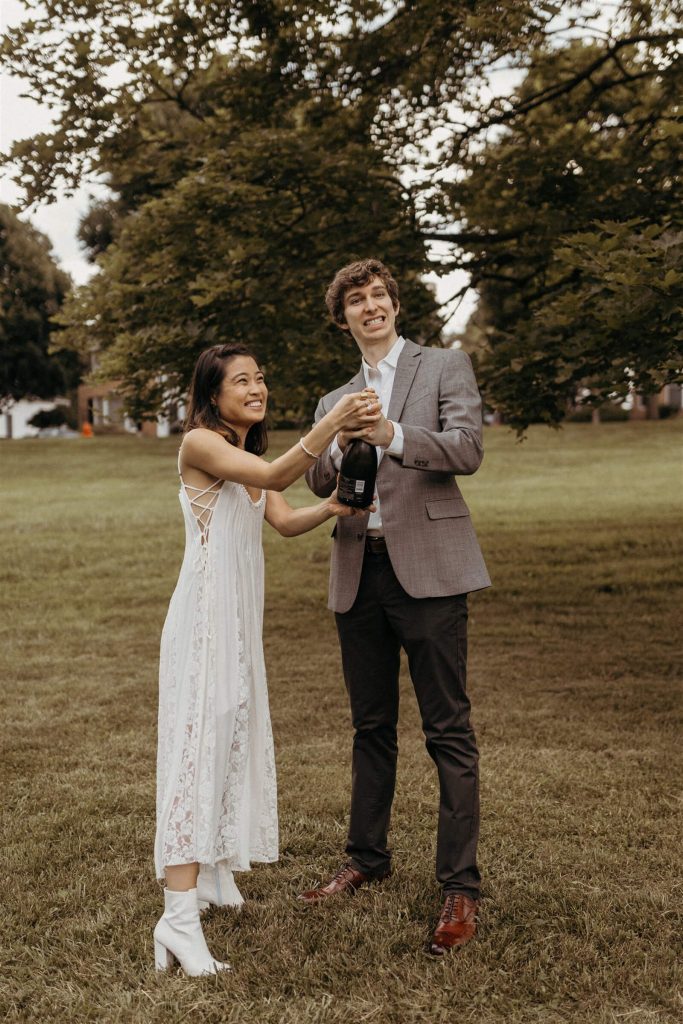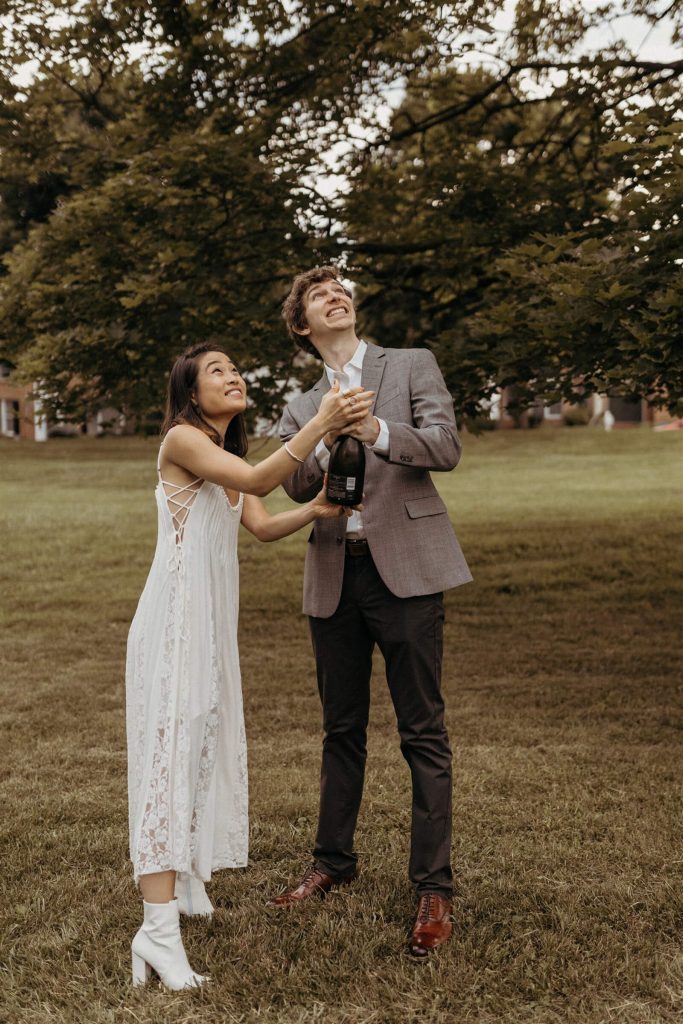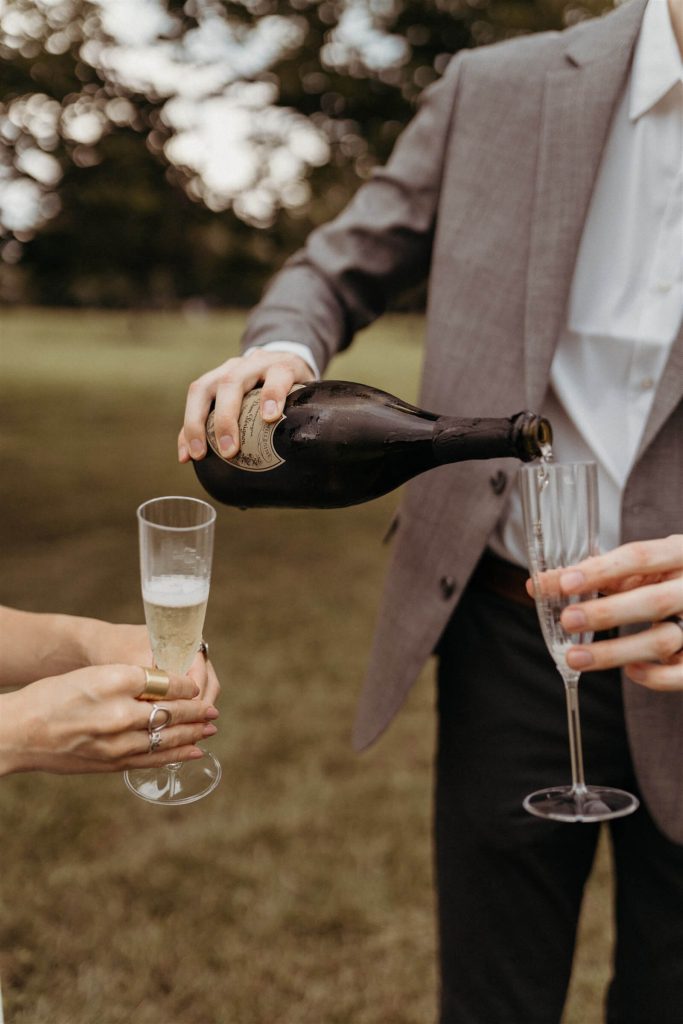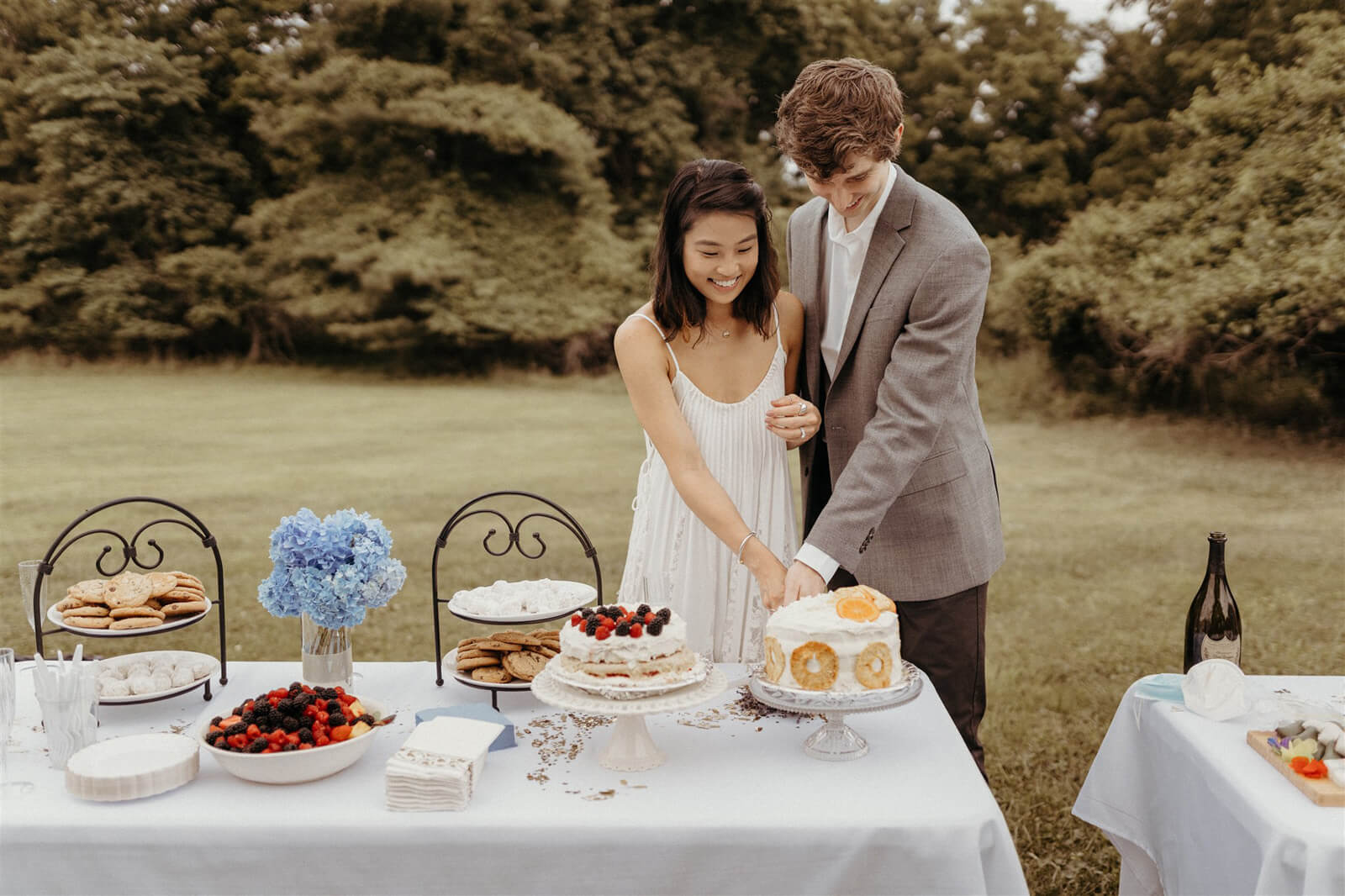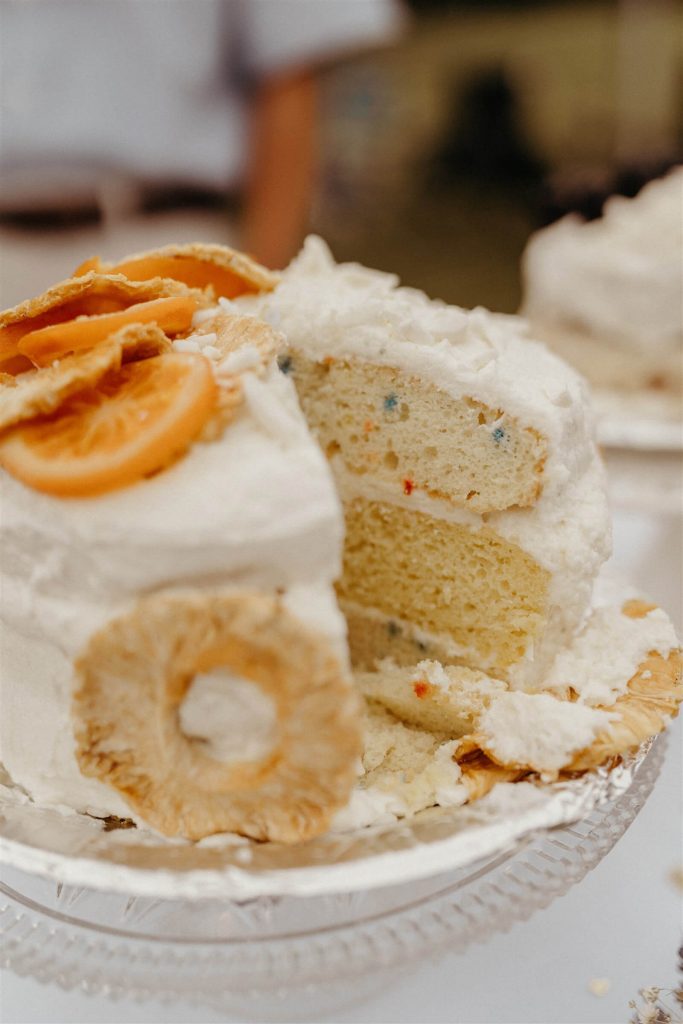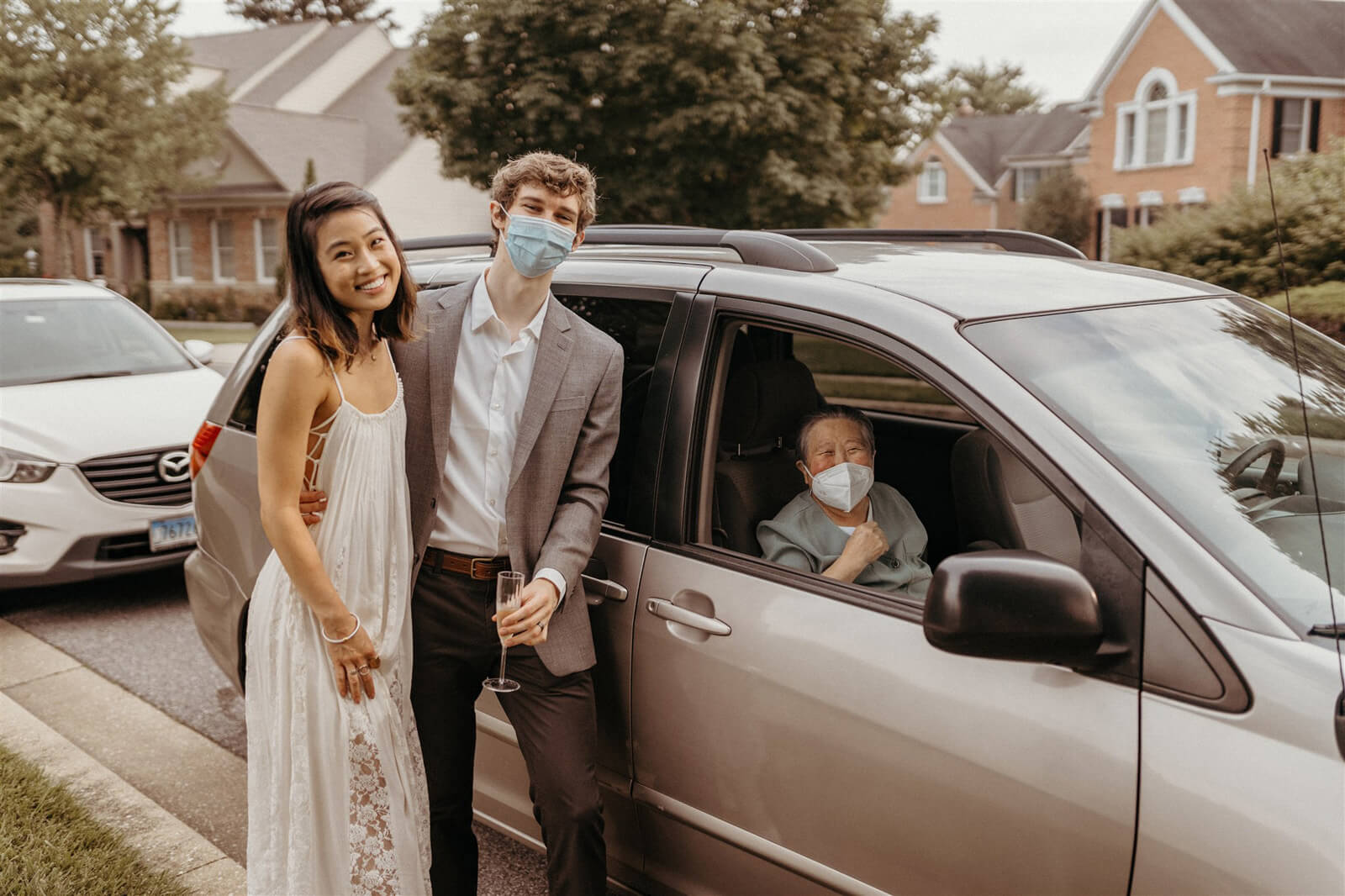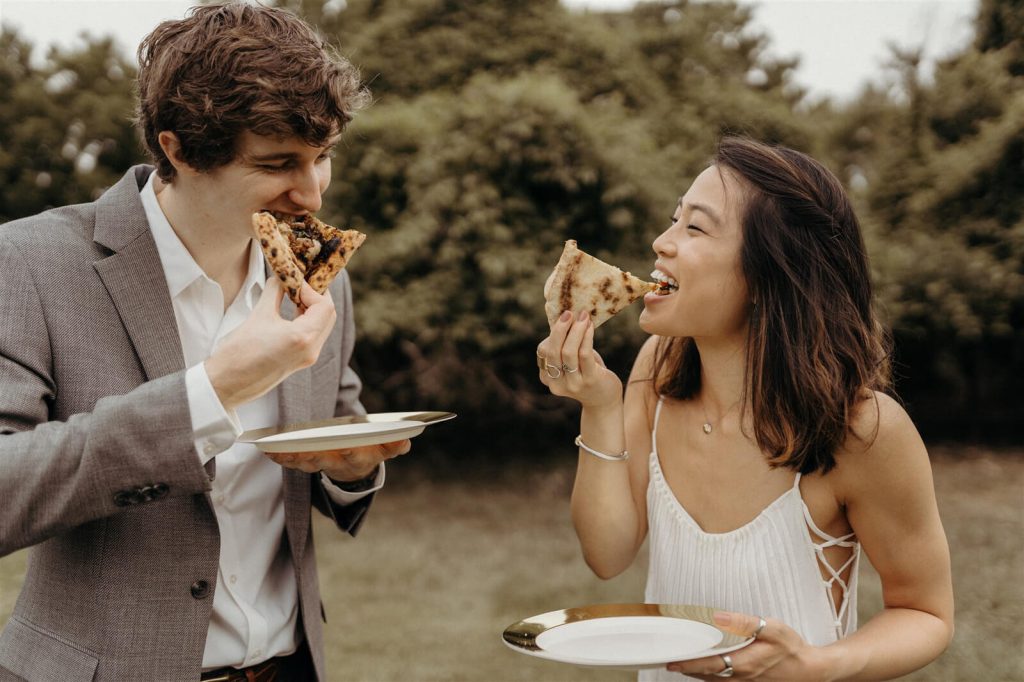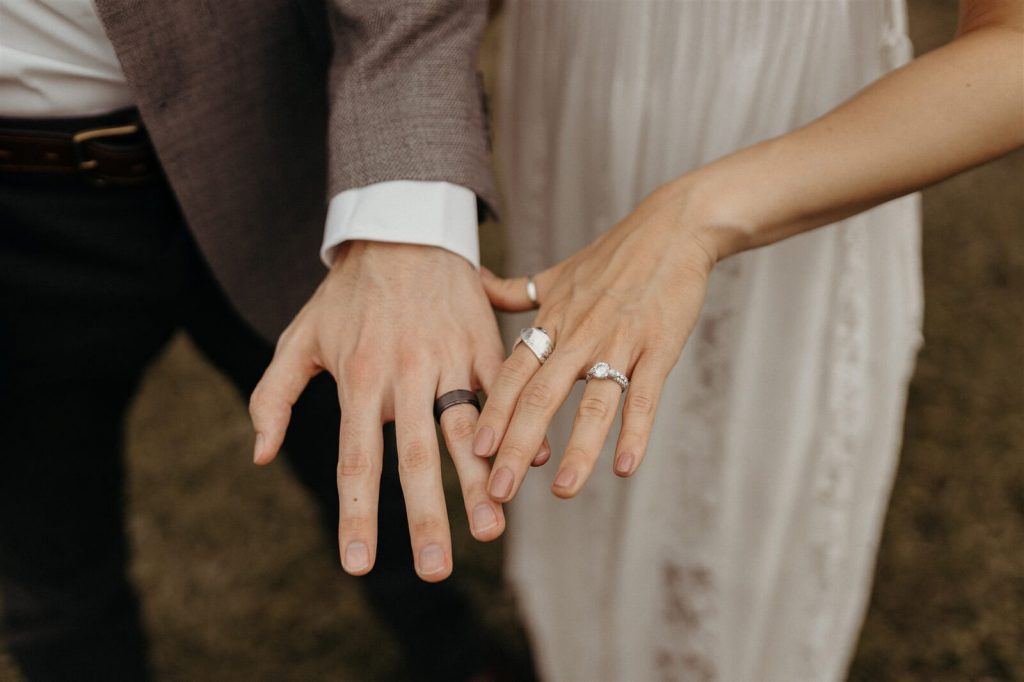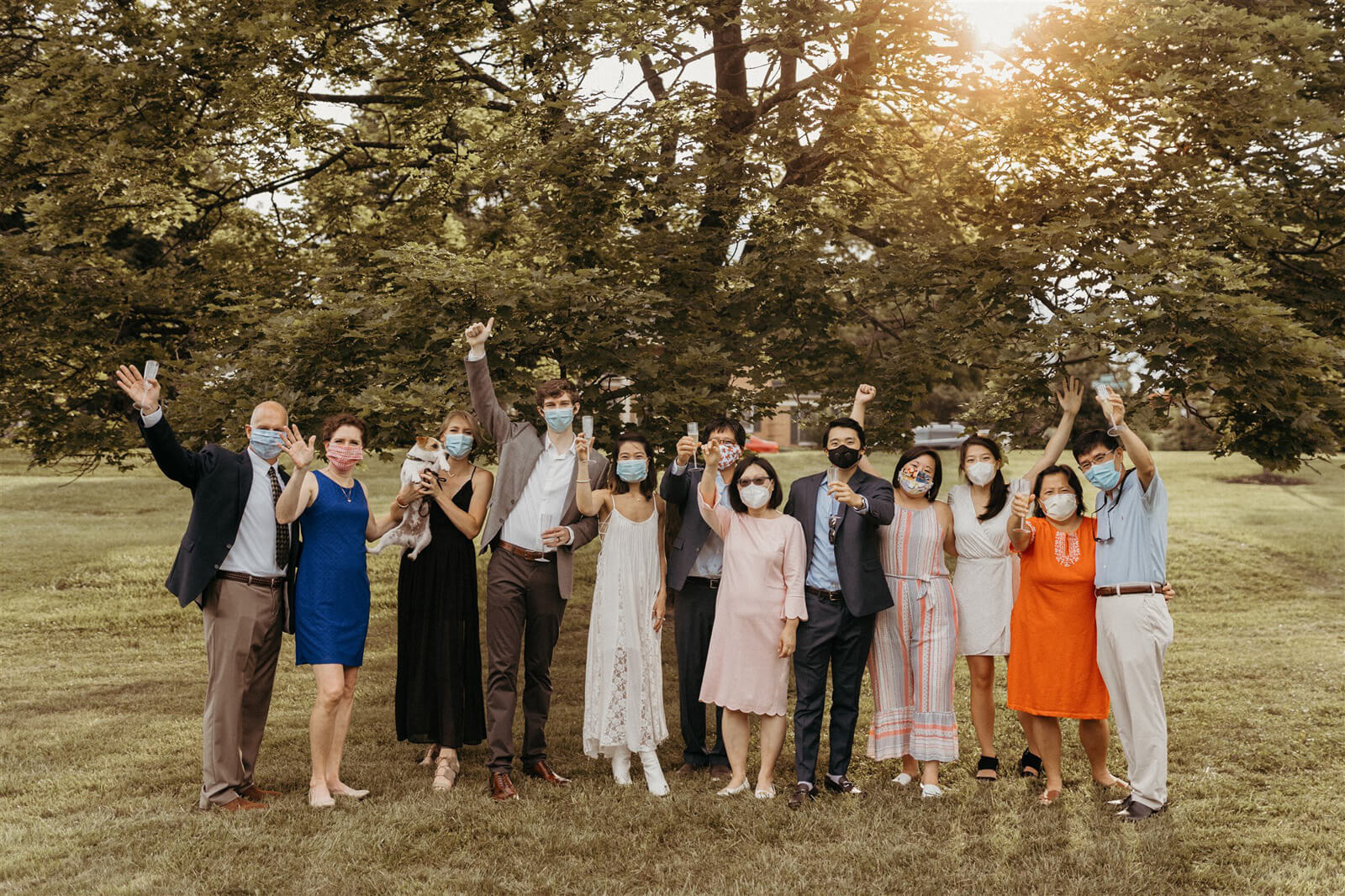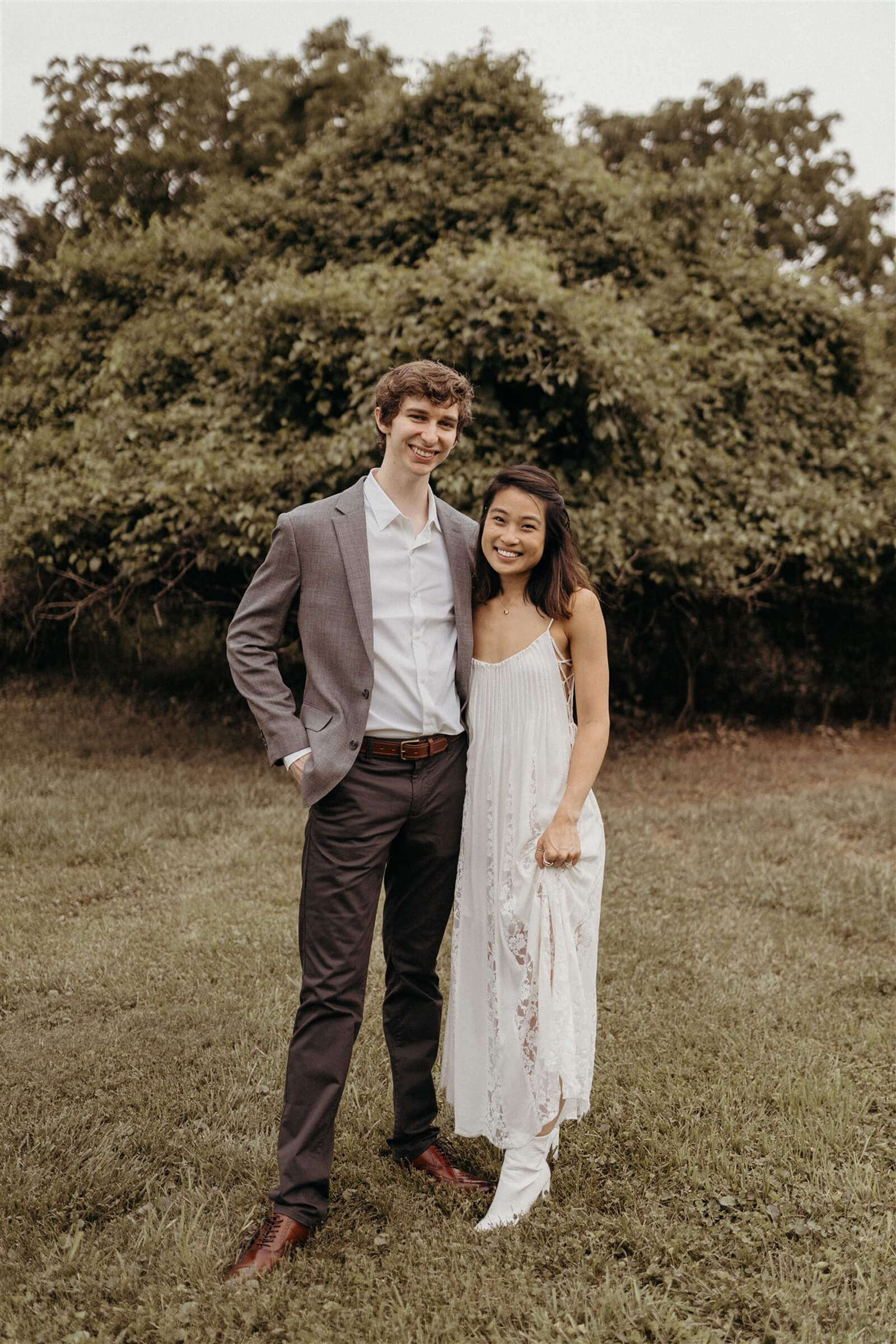 Cake Homemade Caterer Verde Pizza Flowers Etsy Location Seminary Overlook Officiant Christopher Mckenna (groom's father) Photographer Victoria Selman Wedding Dress Free People