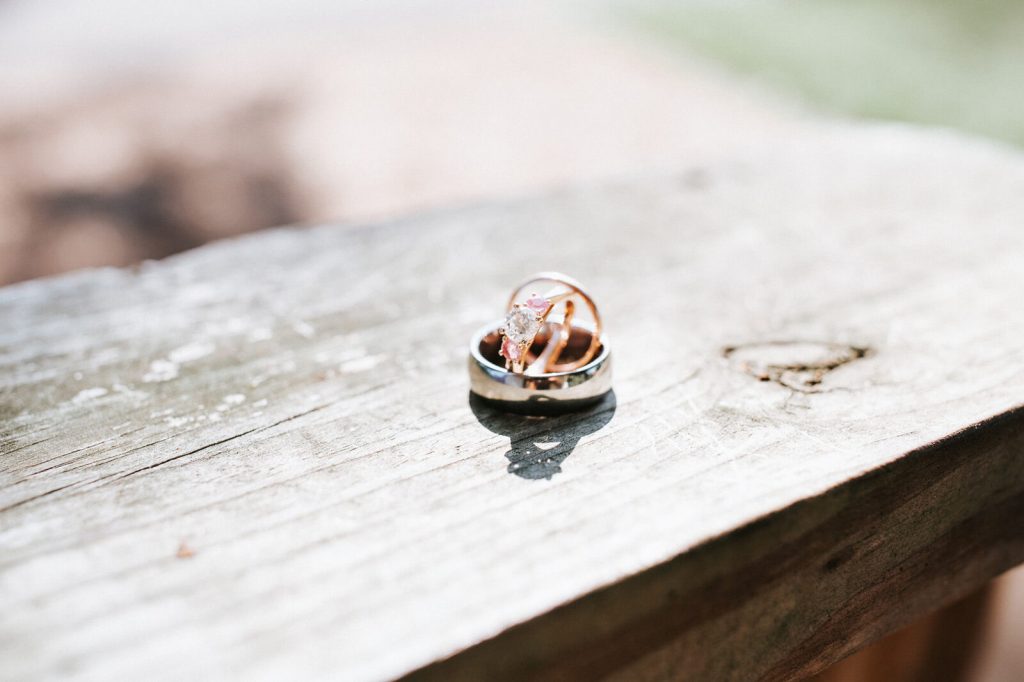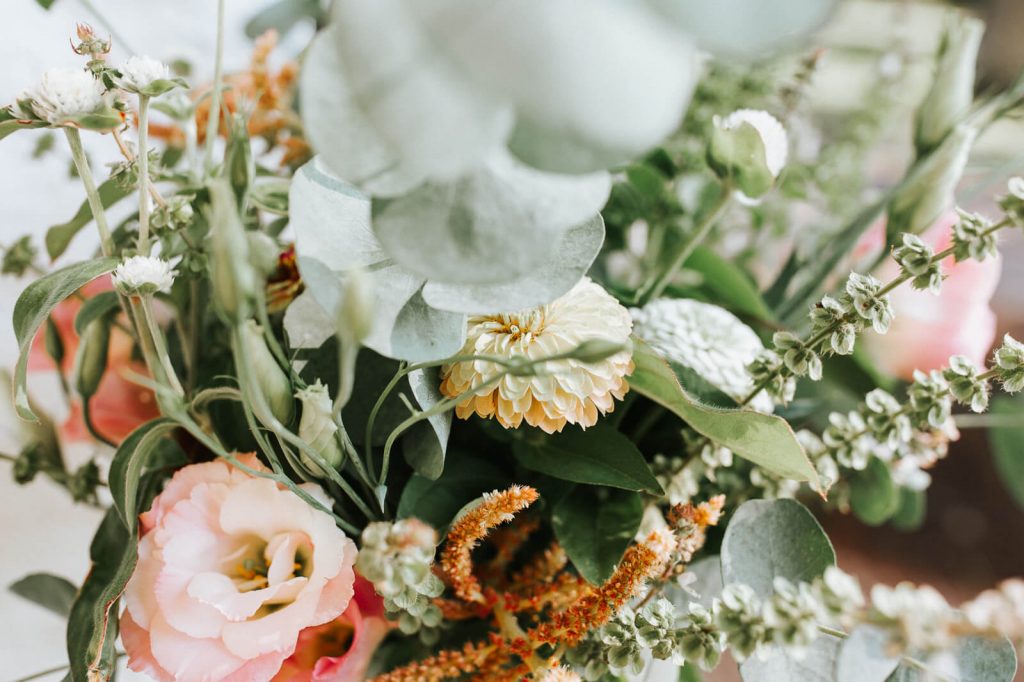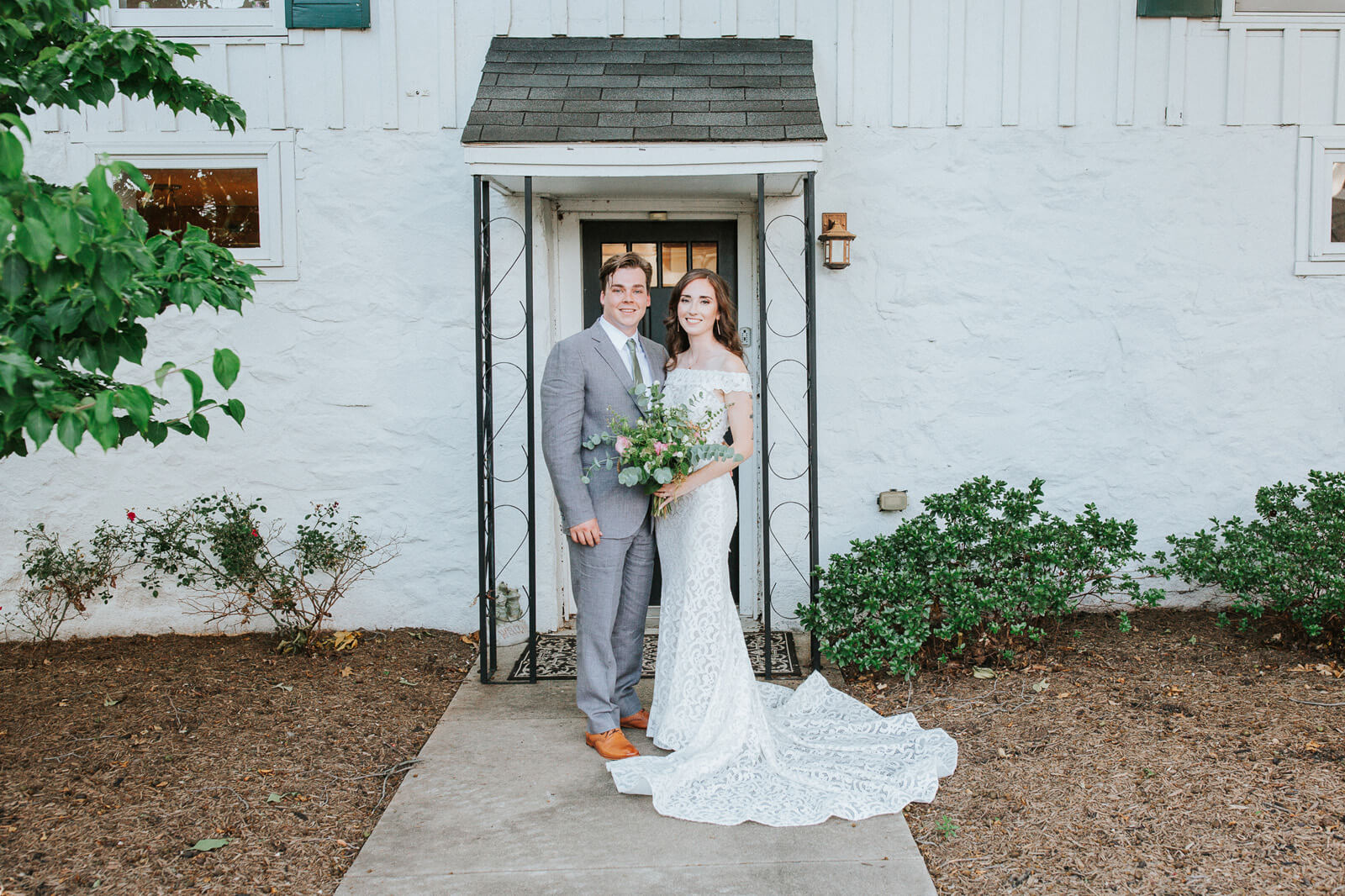 "It takes a village" has never rang truer than it did for our quarantine wedding. In March 2020, we were hopeful that the two-week quarantine would be just a distant memory by the time our July wedding rolled around. By the first week of May, we started to realize just how wrong we were.
Although our original plans to celebrate at the Elkridge Furnace Inn were pushed to 2021, we had already been together for over seven years, and we didn't want to wait any longer to be legally wed. We decided on an outdoor micro-wedding with only our immediate families and wedding party and had two months to pull it all together.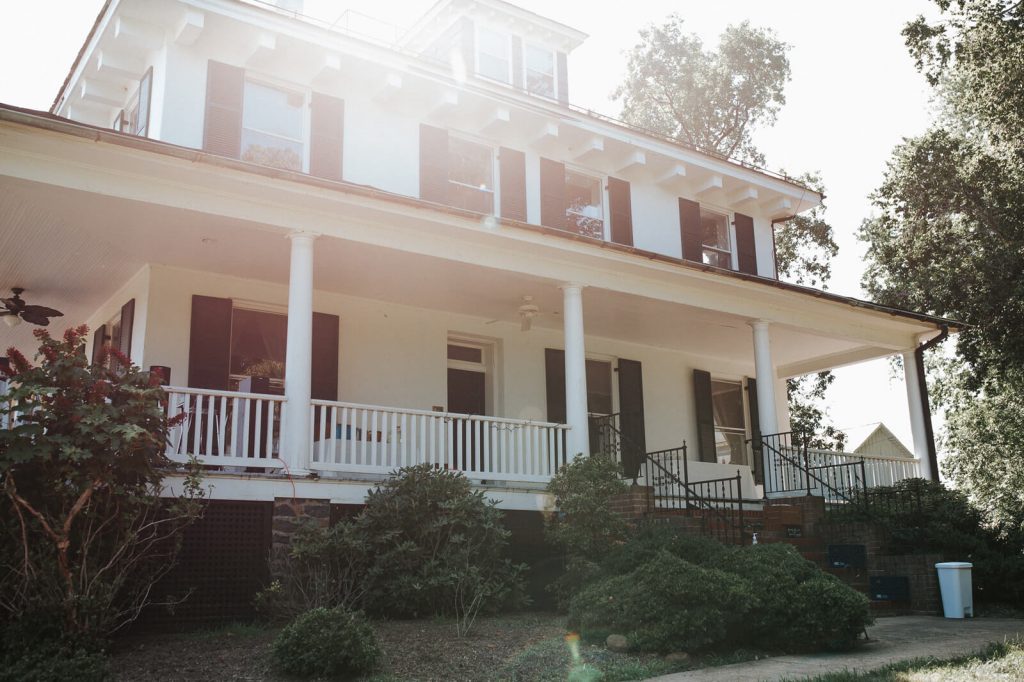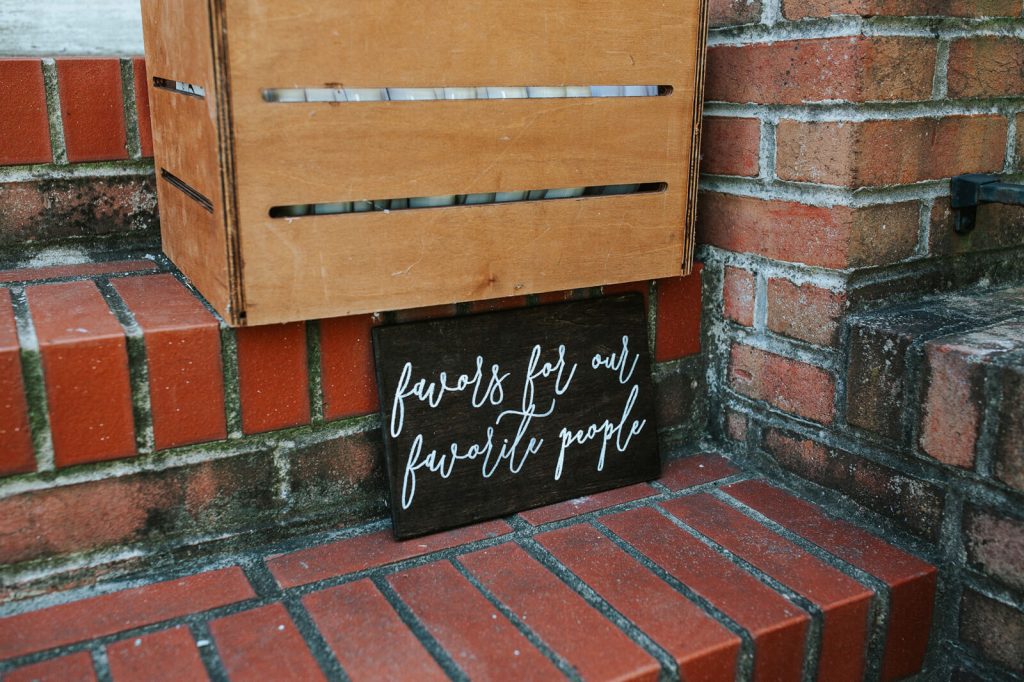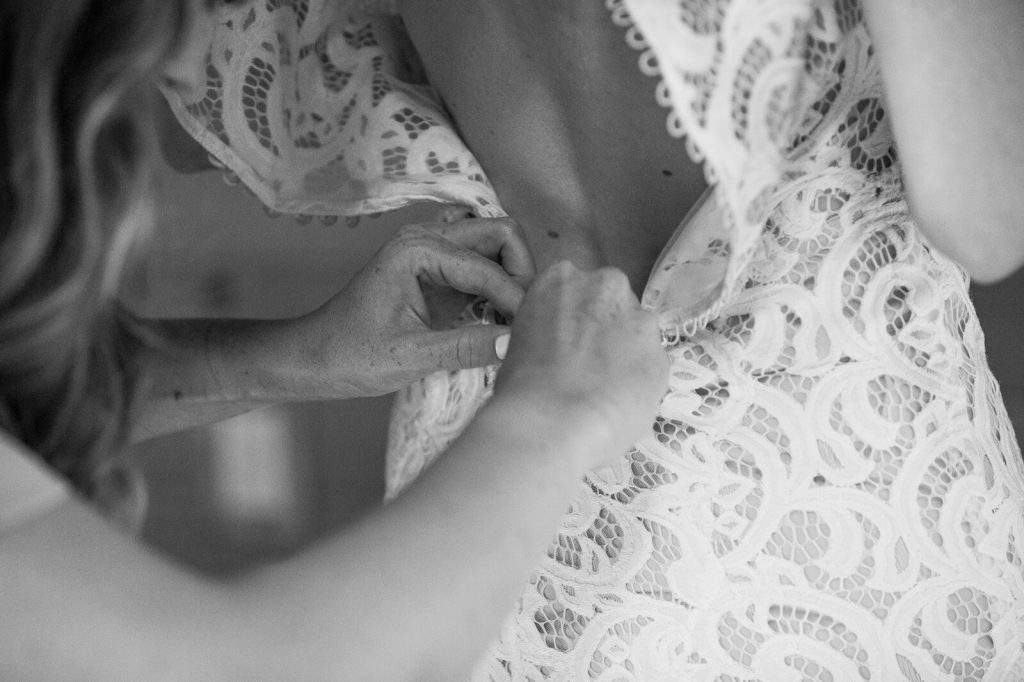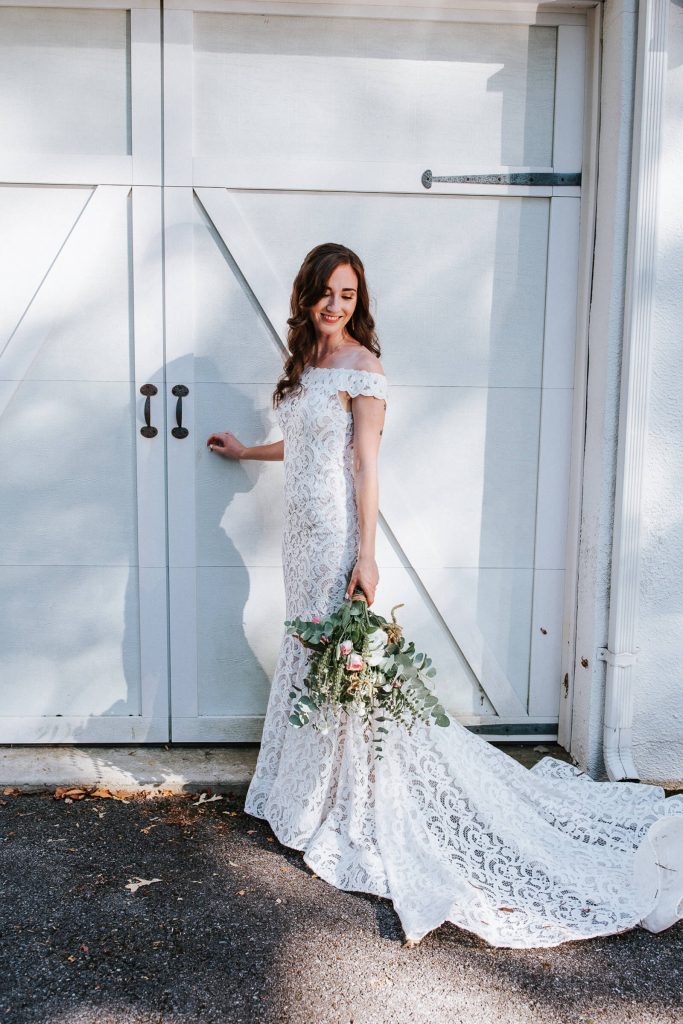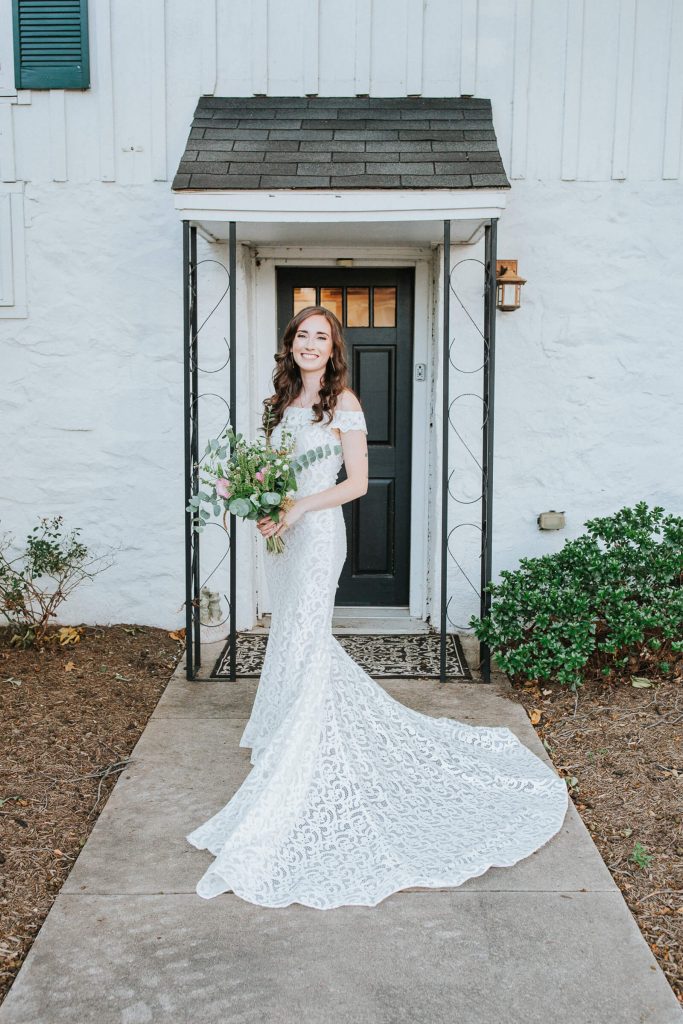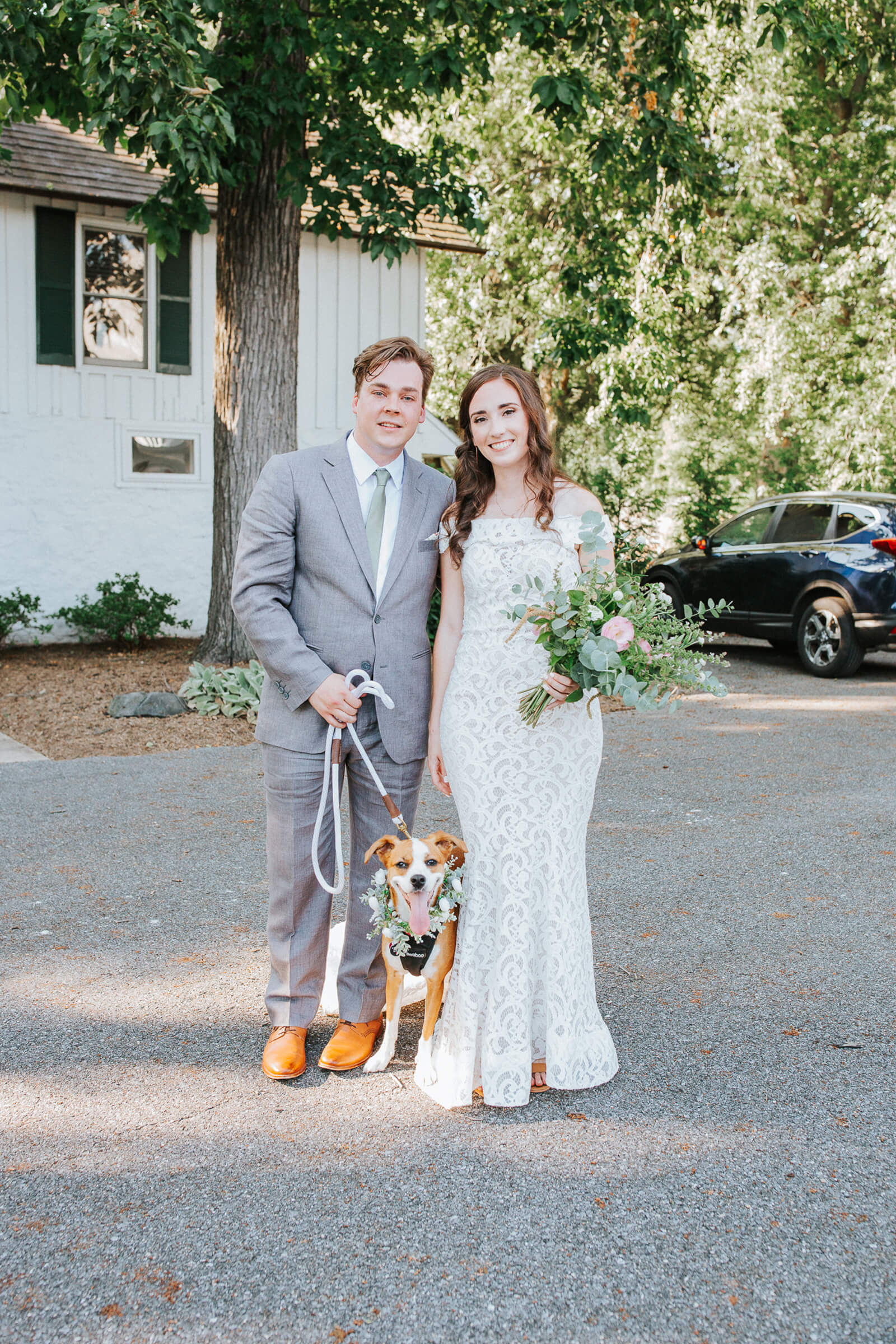 We were, and are, truly blessed for our families and friends that pulled together to make this happen. Ted's uncle offered his stunning yard in Kingsville as our new venue and his mom baked our wedding cake. My mom threw us a micro-shower the day before the wedding and brought all the gifts from our out-of-state family members. Our Best Man and Maid of Honor spent the entire morning helping us set up tables and décor around the property and making sure that everything was going to plan.
To include our extended friends and family that could no longer attend the wedding, one of my bridesmaids did us the huge favor of hosting the ceremony on Zoom. And when the start of the ceremony was delayed thanks to a minor wardrobe issue, she became our chief communicator to the online audience. It was over 90 degrees out, and almost nothing went according to plan, but we wouldn't have had it any other way.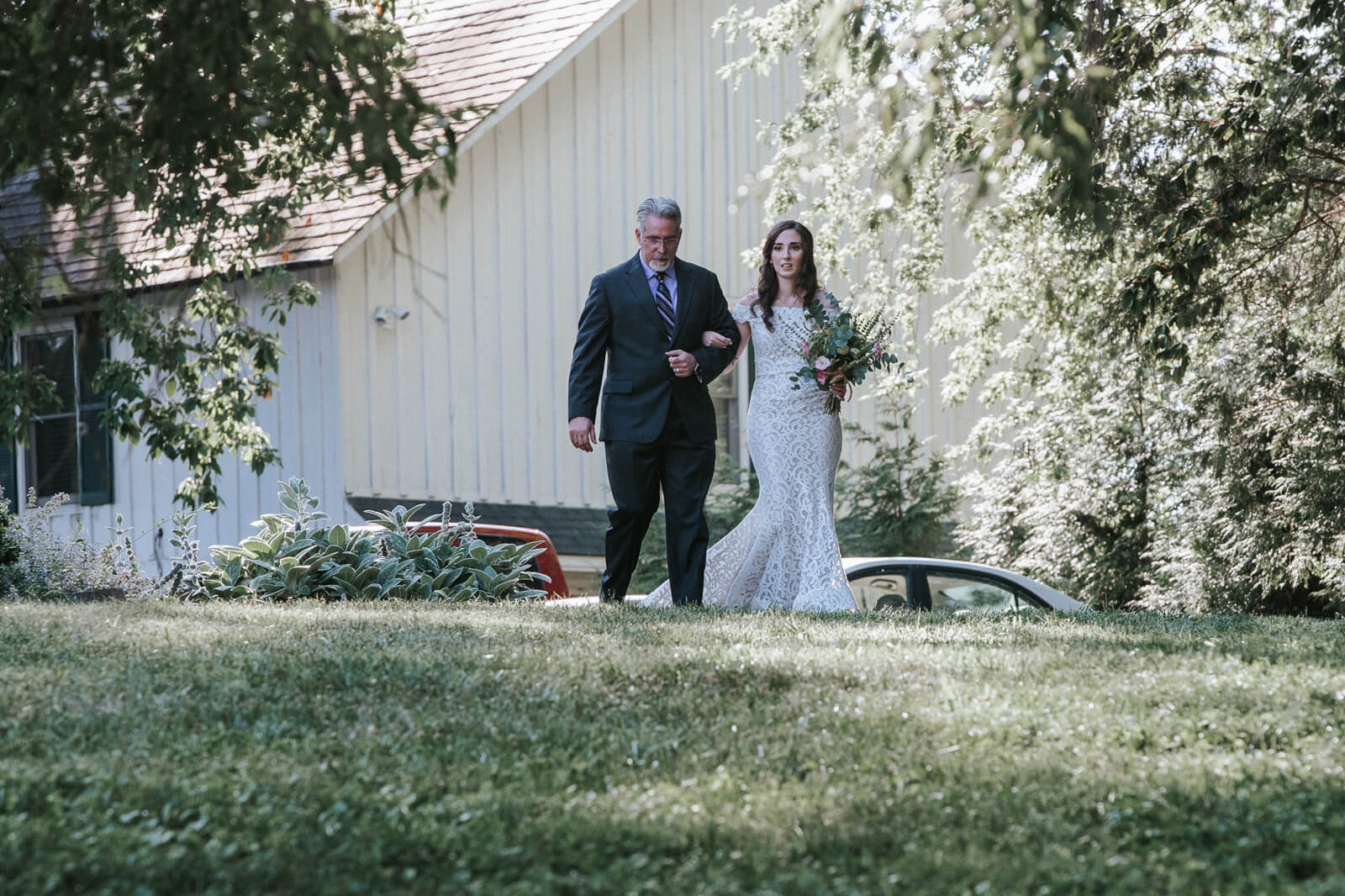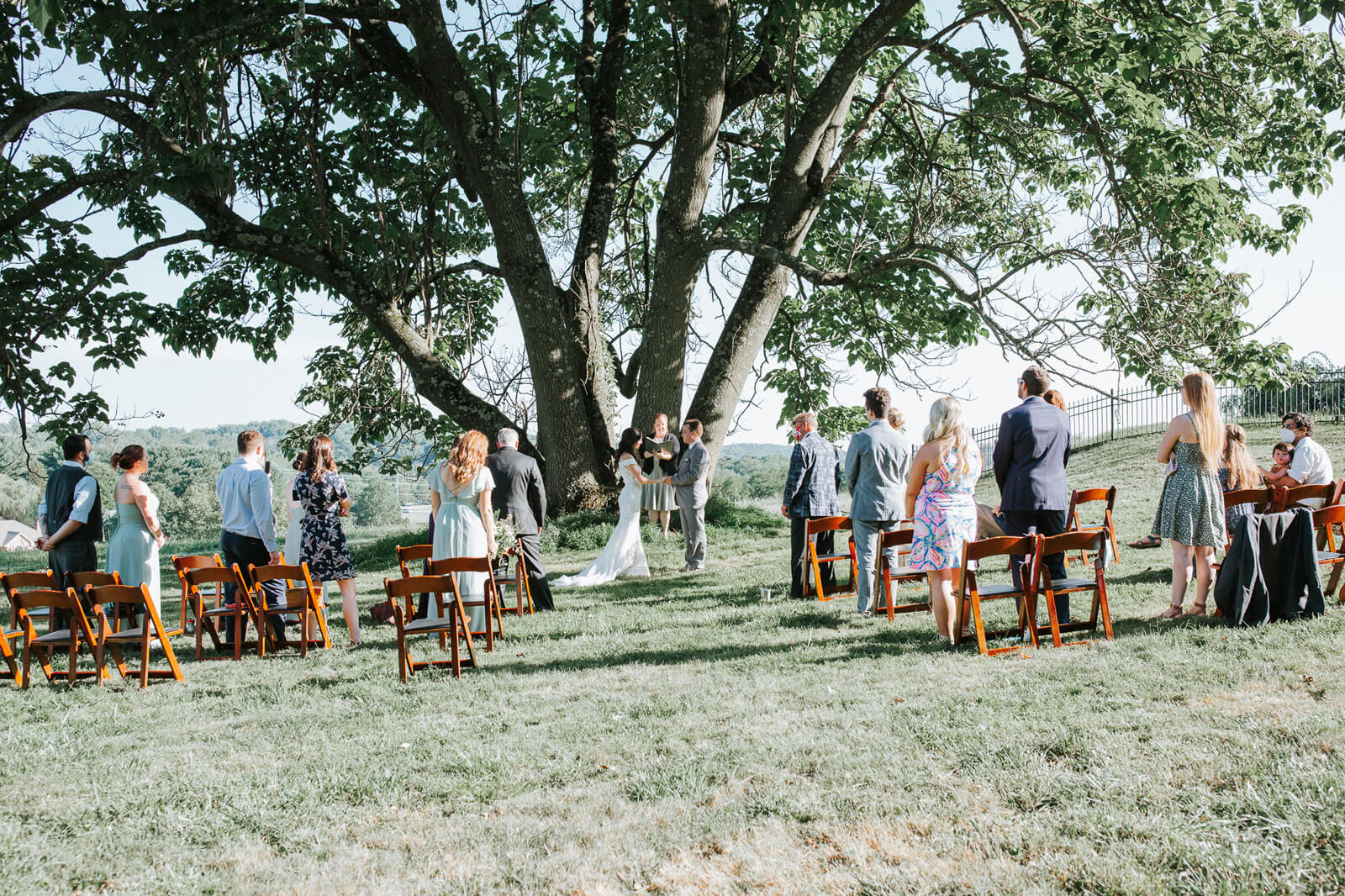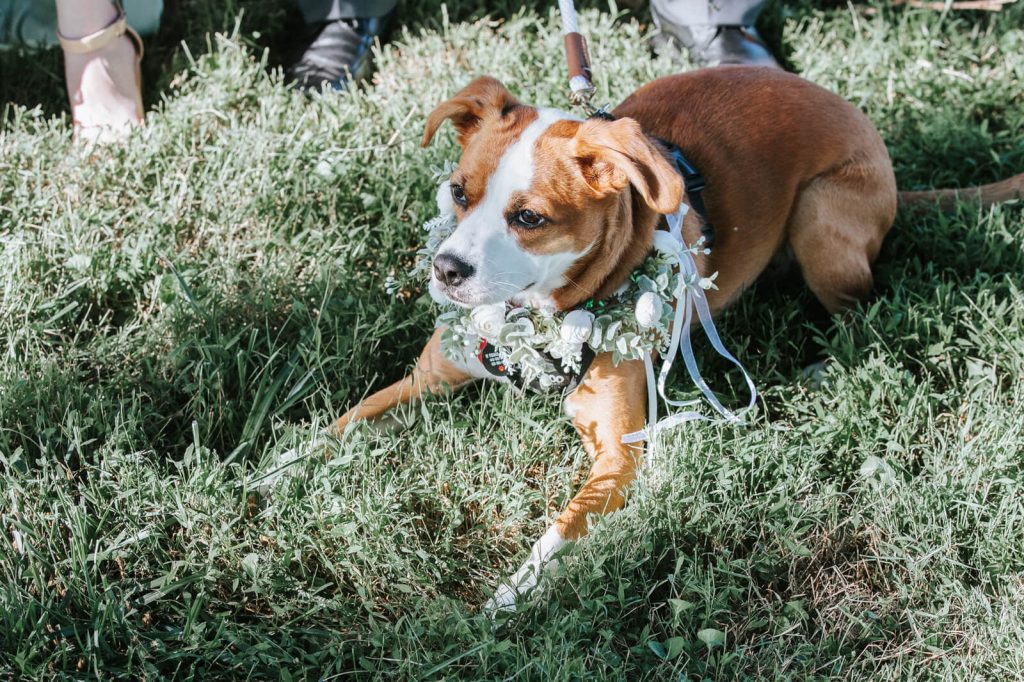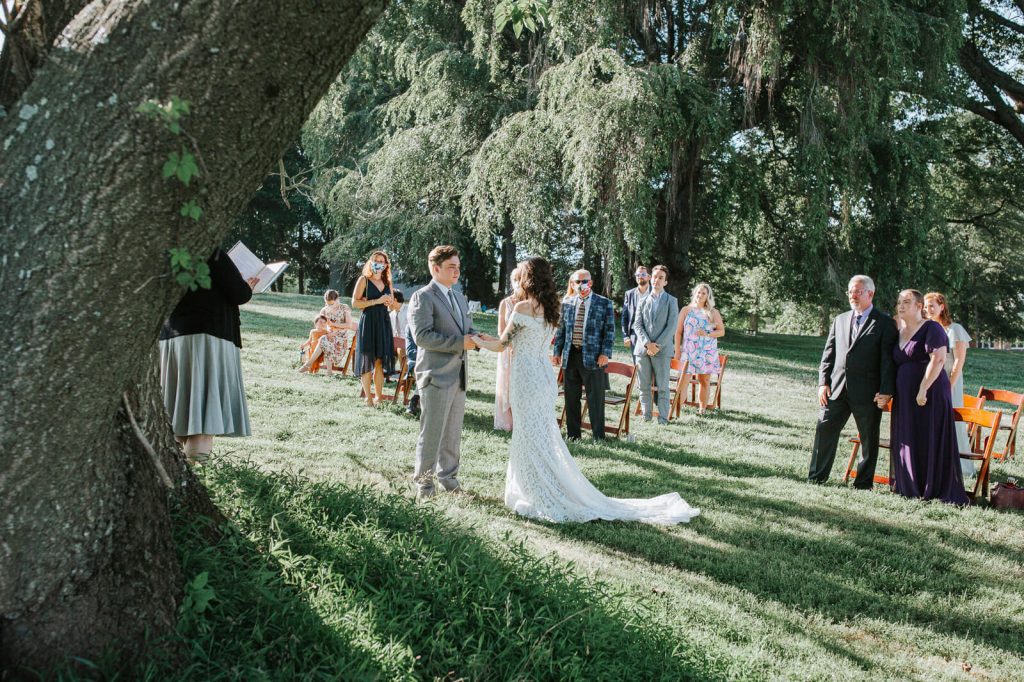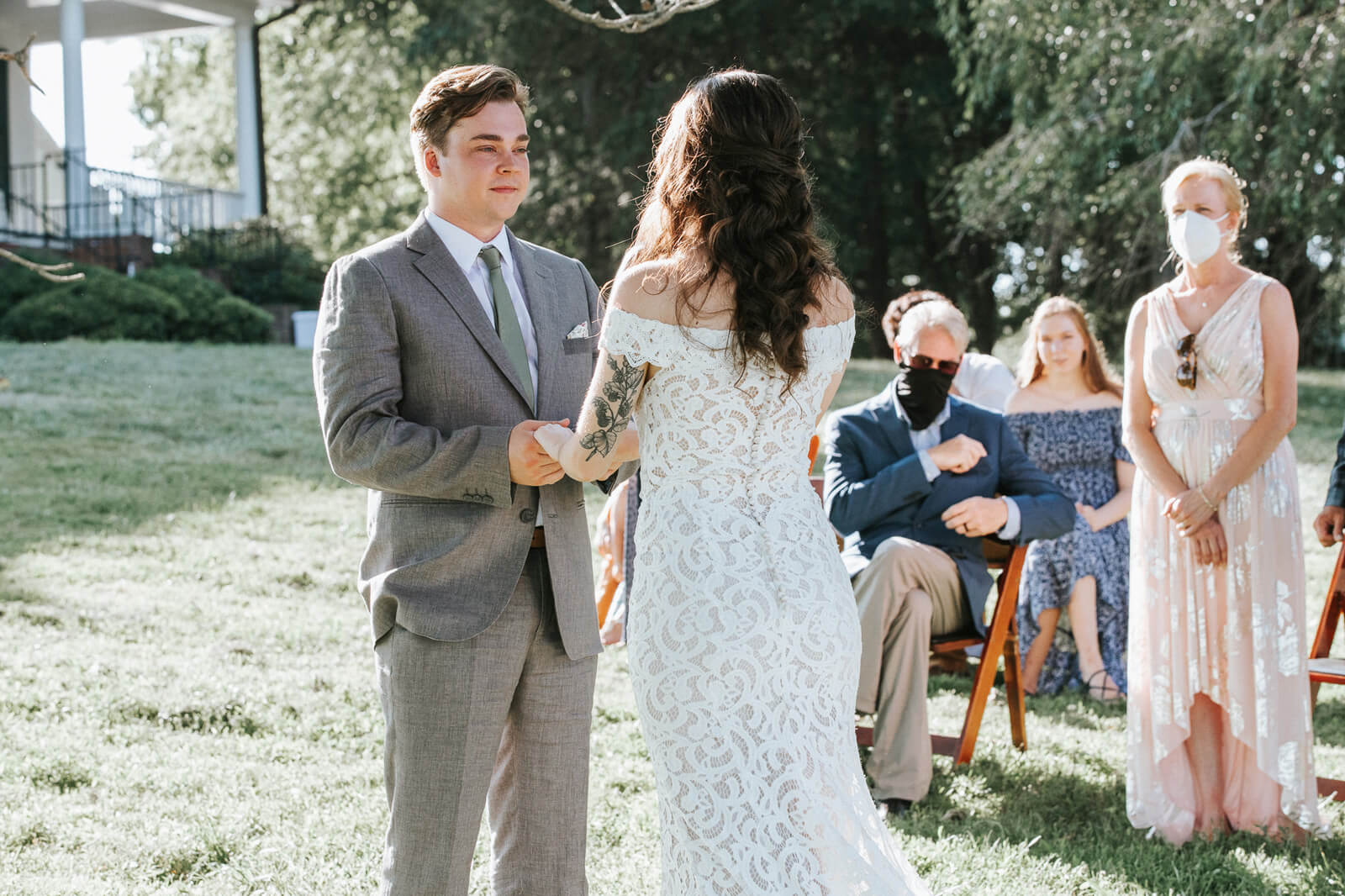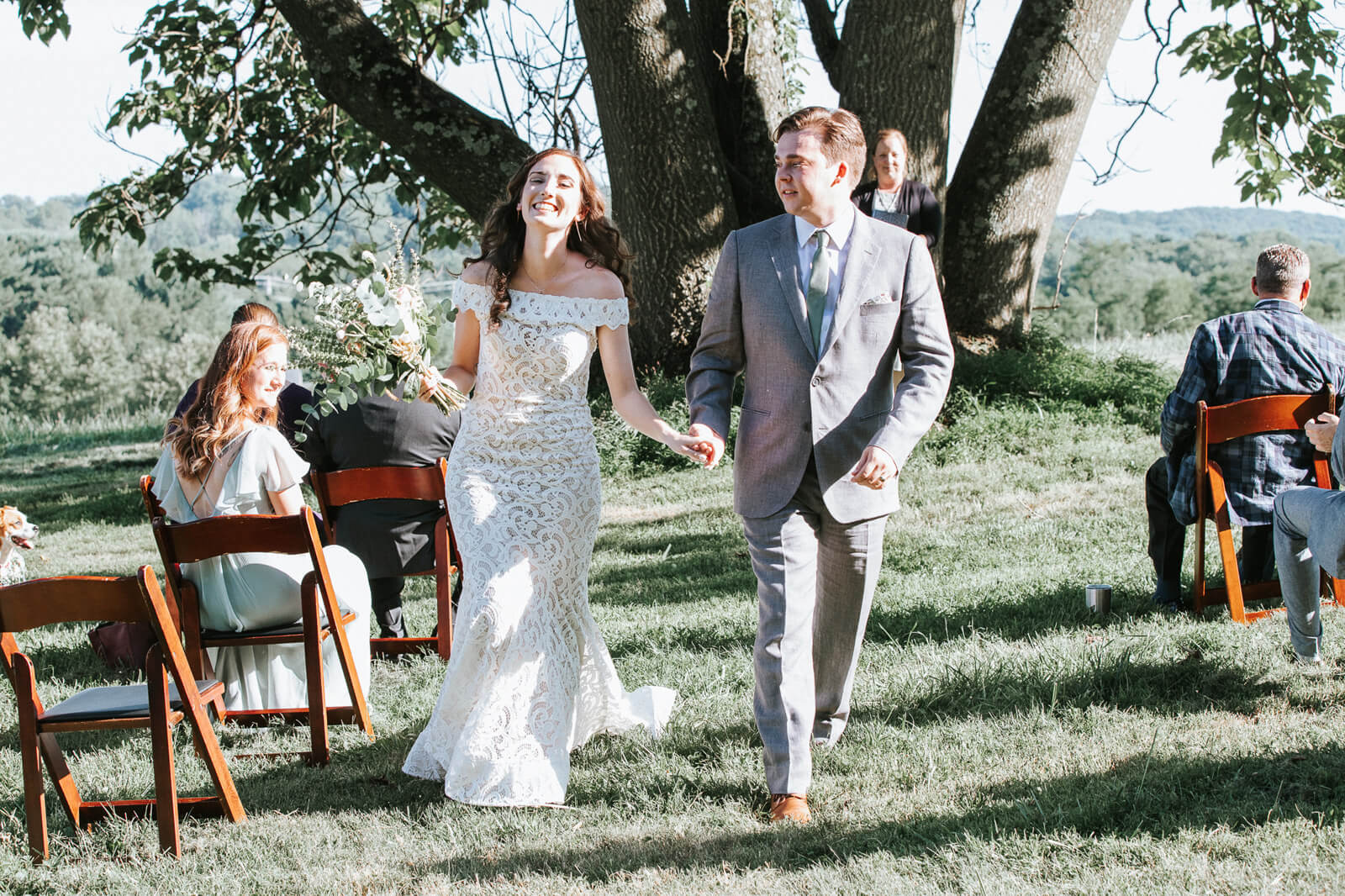 Arguably the most important participant in our day was our rescue pup Ruby. She proudly held the title of flower girl and we were so happy that the turn of events meant she could be there with us, even if she did steal the spotlight.
After our families had headed home for the night, we grabbed a cooler full of beer and hopped in the pool with 10 of our best friends. It was the first time that either of us had actually relaxed all day, and it was perfect. We laughed about the chaos of replanning a wedding and thinking that doing it all ourselves was a good idea. We ate too many cupcakes and took absolutely terrible polaroid photos. In the end, those memories are the ones we hold most dear, and none of them would have been possible if our original wedding plans had taken place.