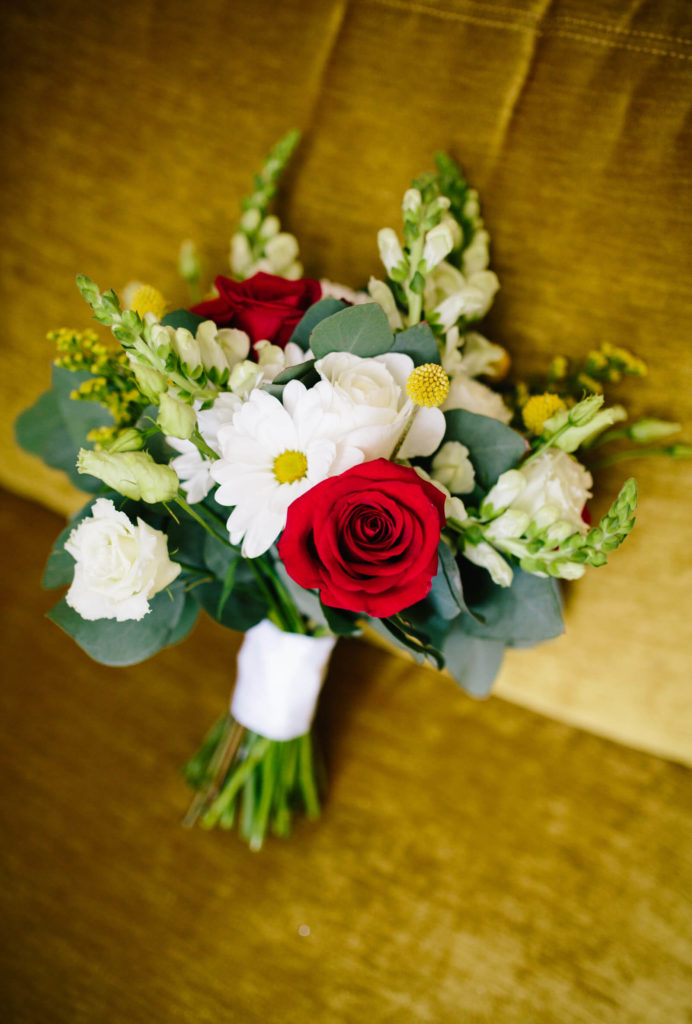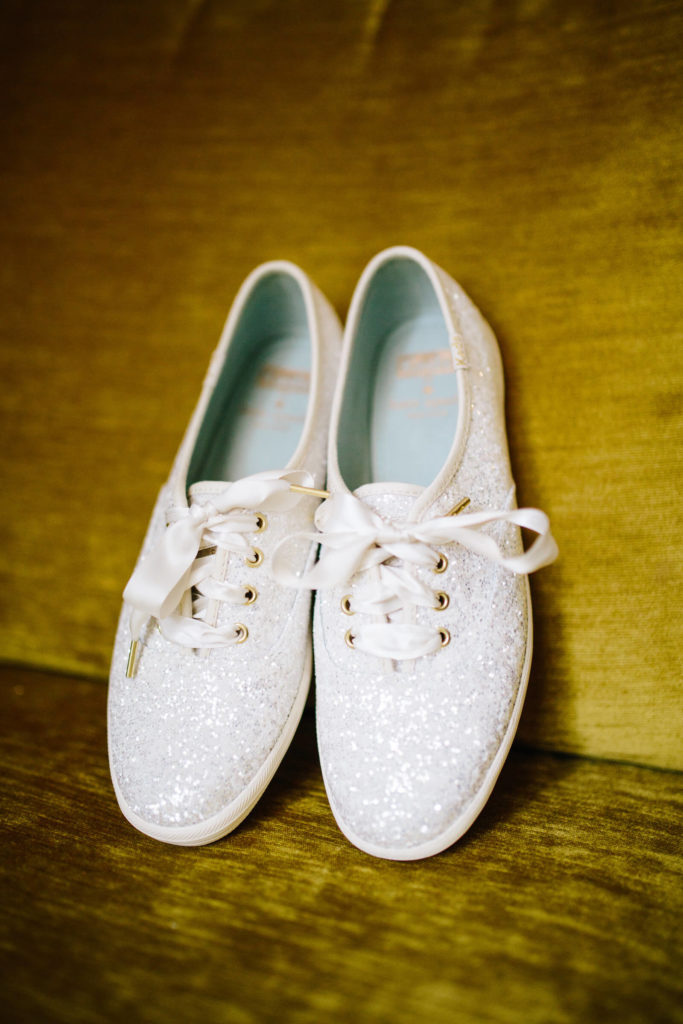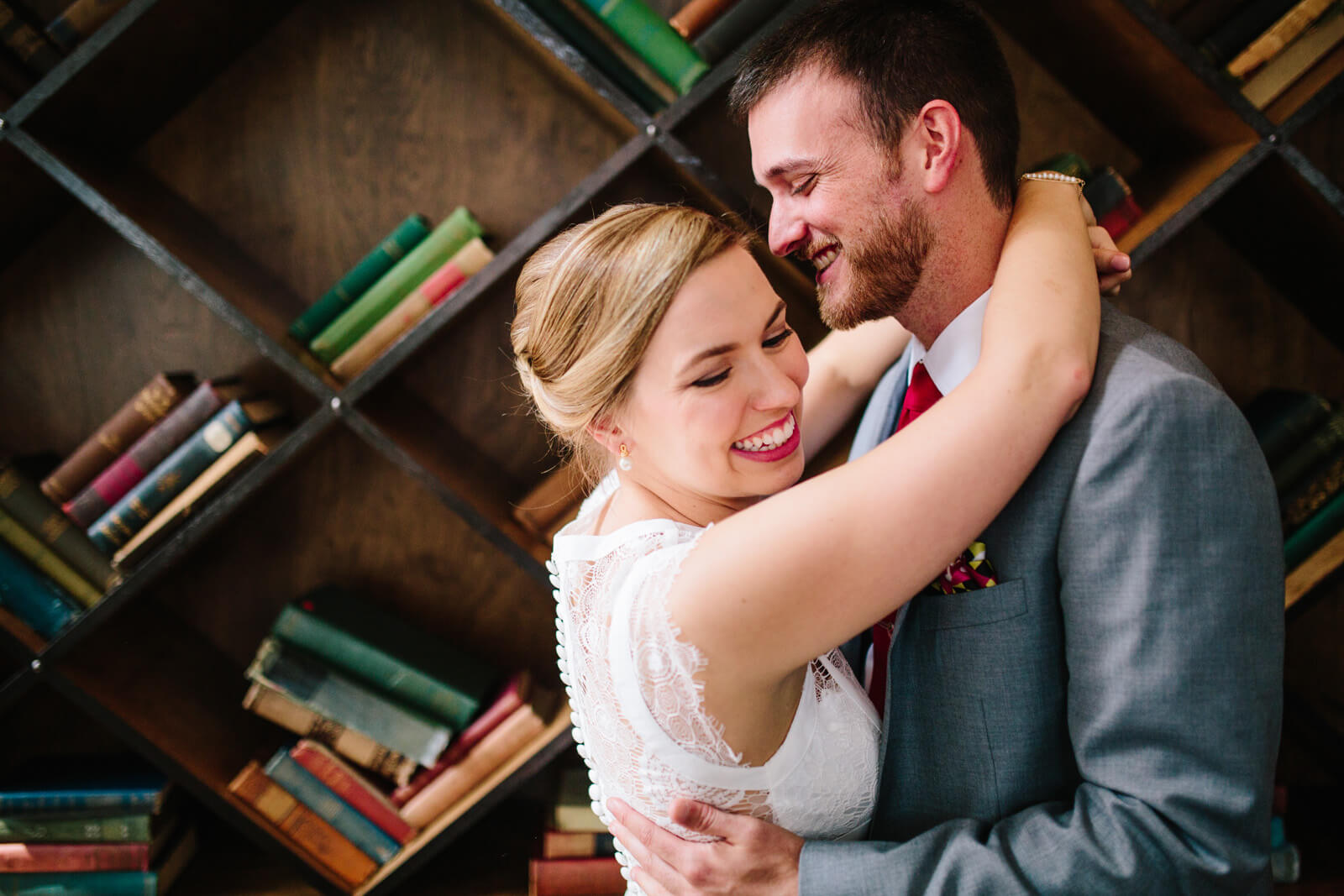 Occupations Jon is a physician specializing in critical care and emergency medicine; Ronny is a neuroscientist and scientific editor. 
Wedding date May 26, 2018
Number of Attendees 102
Number of Attendants 10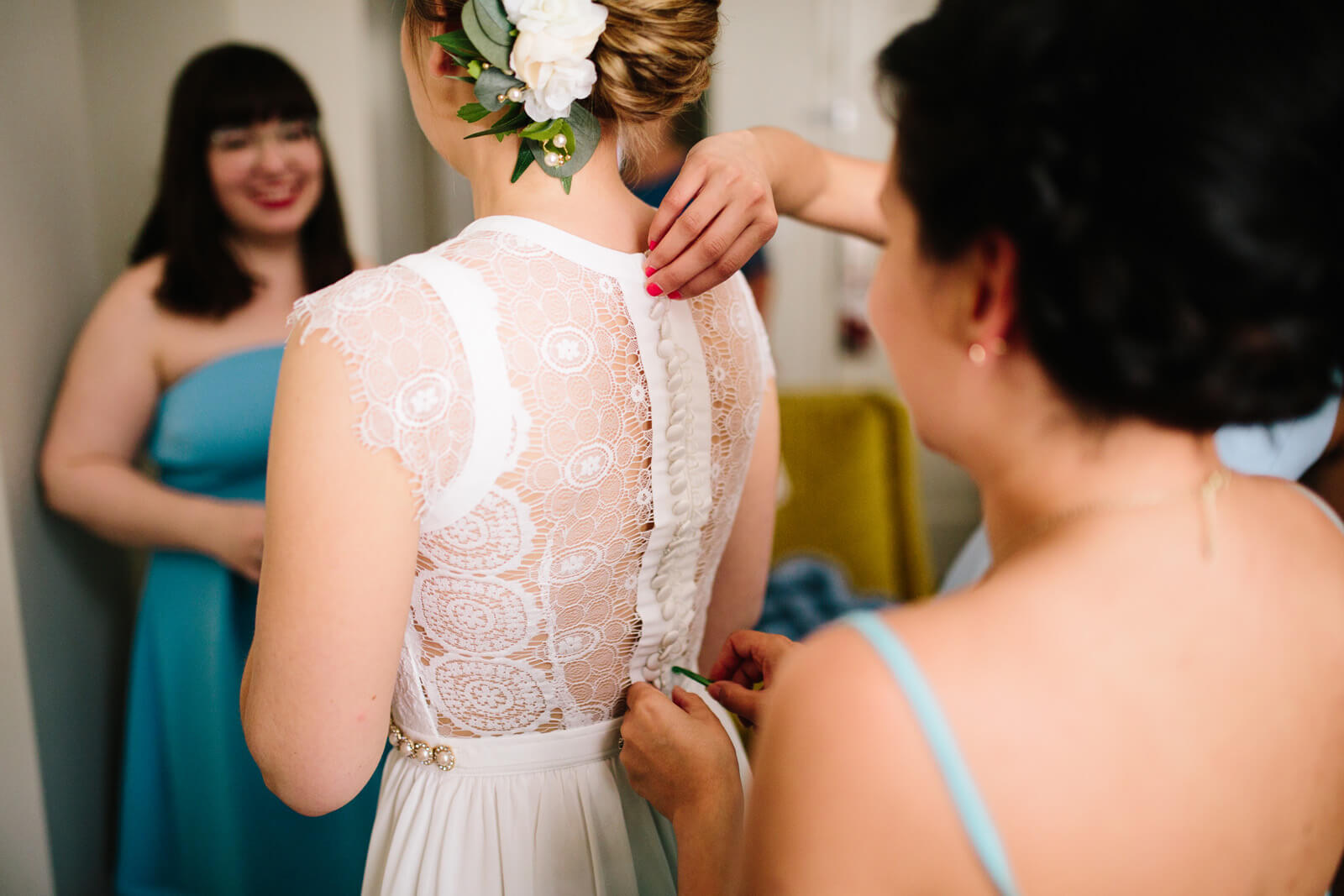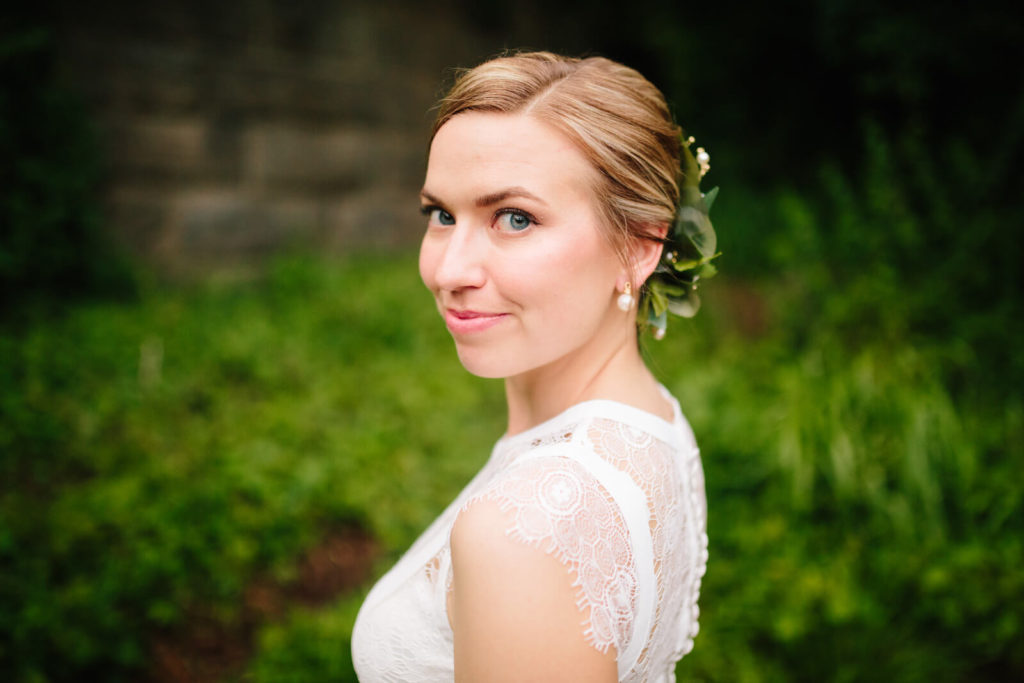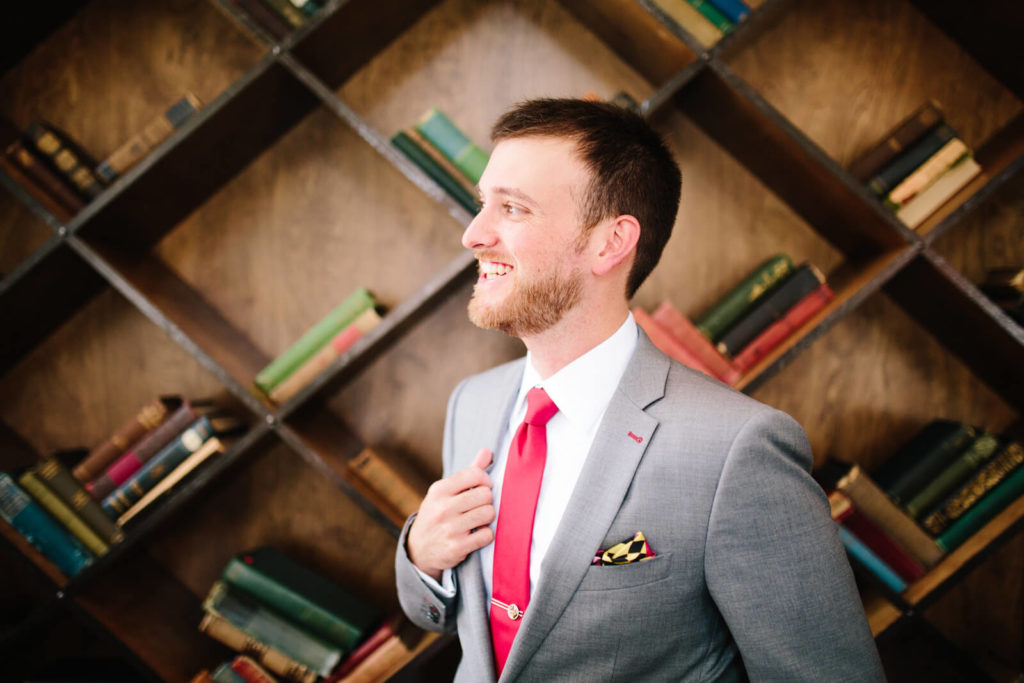 How You Met I (Ronny) moved to Baltimore for a job in 2010 and ended up rooming with a first year medical student (who became a great friend and bridesmaid!) I went with her to a med school orientation event at Little Havana and ended up talking to Jon for almost the whole night. We instantly bonded over our shared and somewhat unique taste in music (specifically, Jack White and Primus).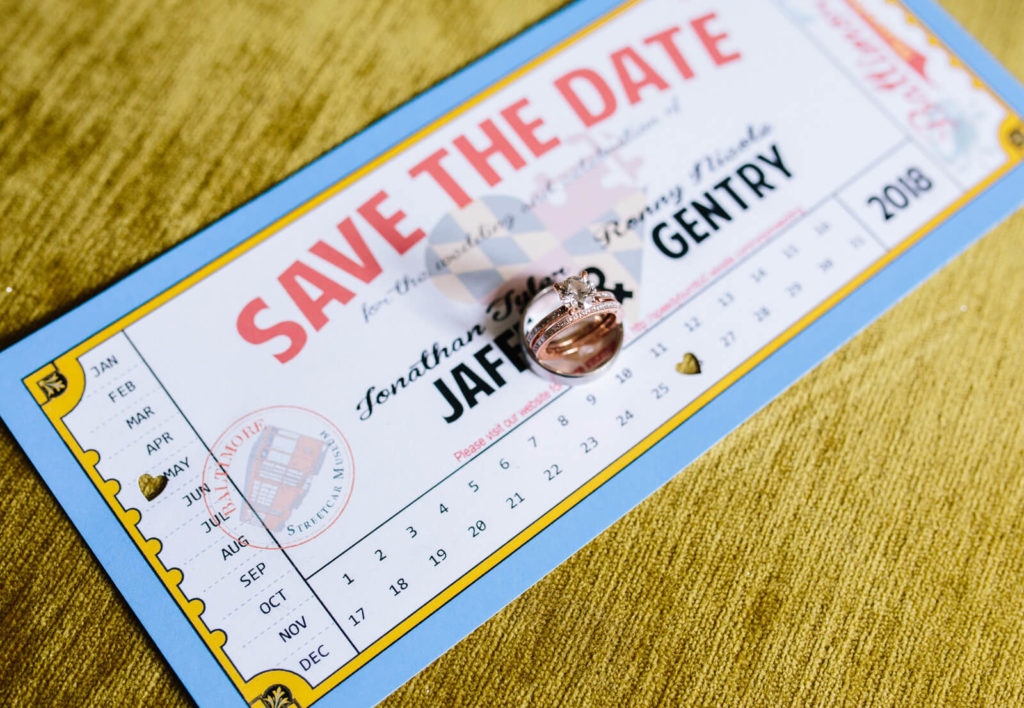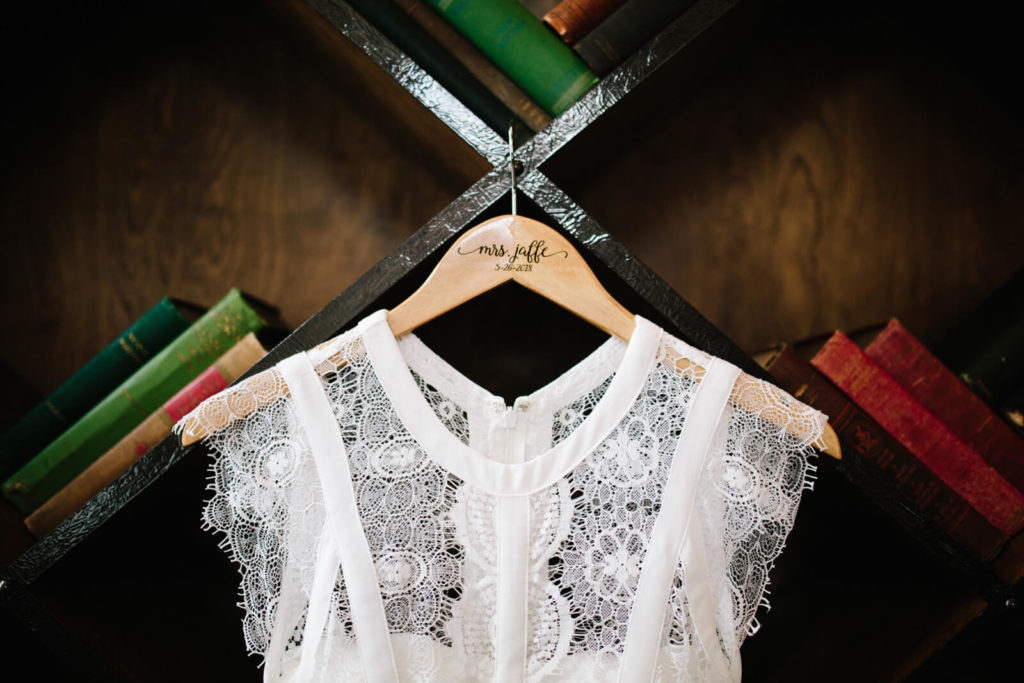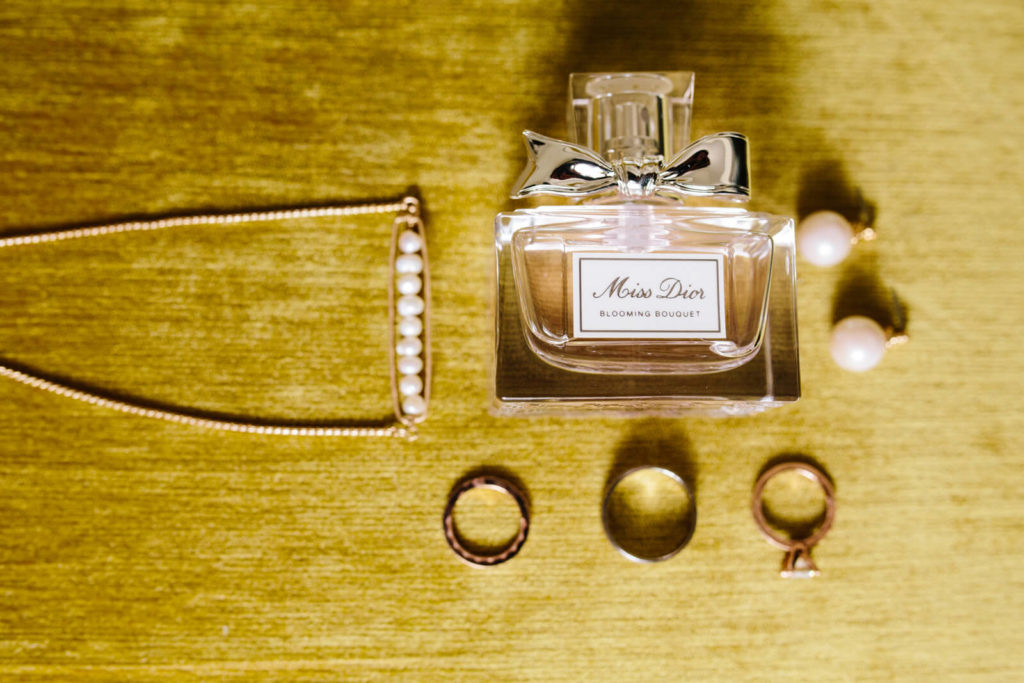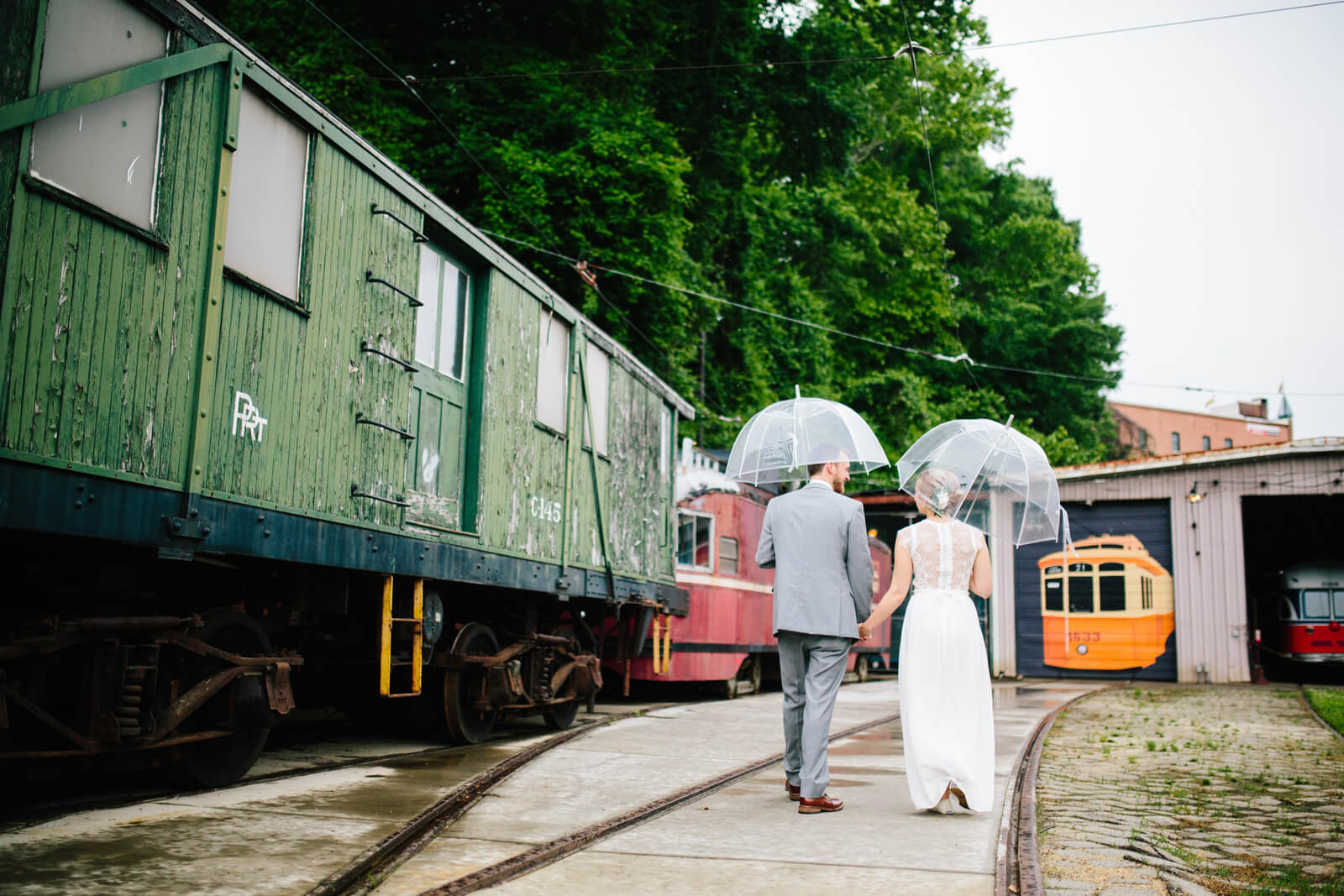 The Engagement We went to visit two of our dear friends (our officiant and his fiancé) in Missoula, Montana, and they took us on a lovely hike through some nearby hills where all the trees were changing to a vibrant yellow. I remember finding it odd that Jon and our friends were so concerned with finding a specific lookout spot and thinking "we don't need a lookout­­–this whole hike has been gorgeous!" Everything began to make a little more sense when Jon dropped to one knee. Our friends took photos and a video of our moment, and we all shared some celebratory champagne and chocolates they had brought in their pack. Afterwards, we met up with more friends for burgers and beer at a local dive bar. It was perfect.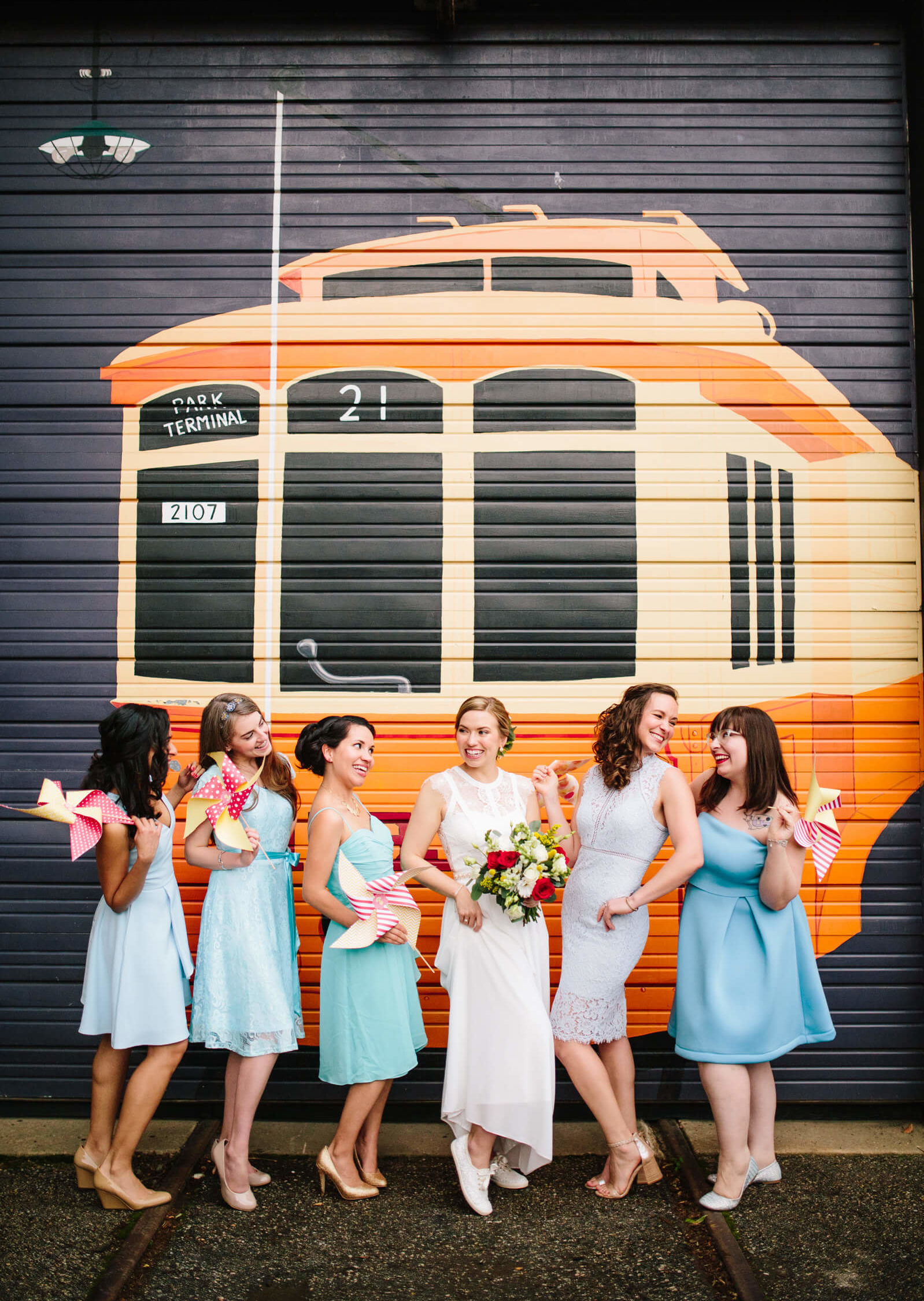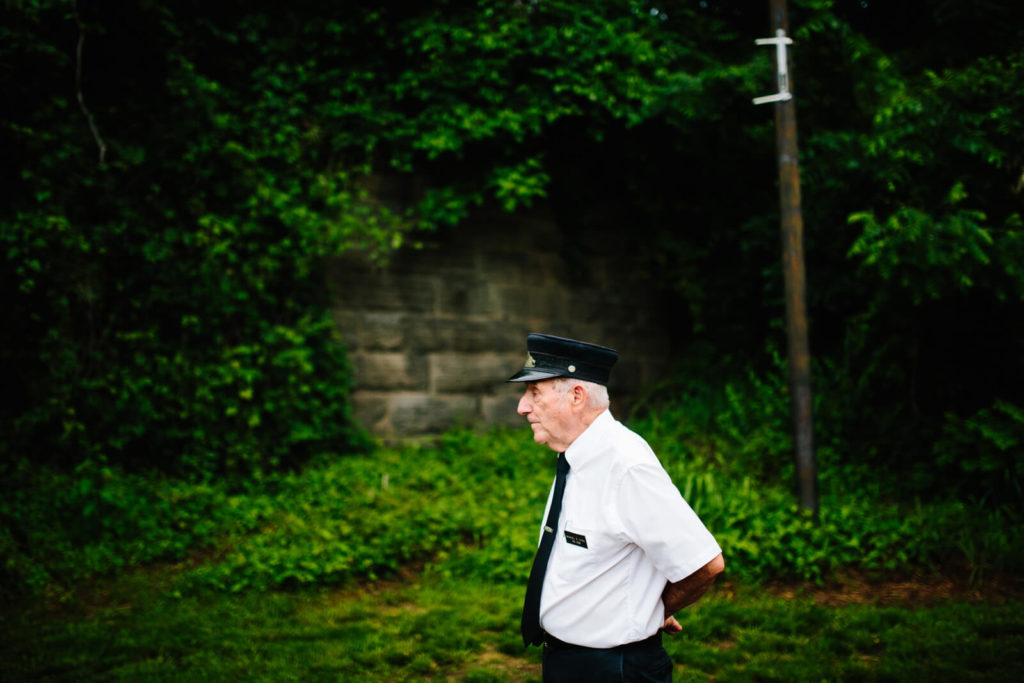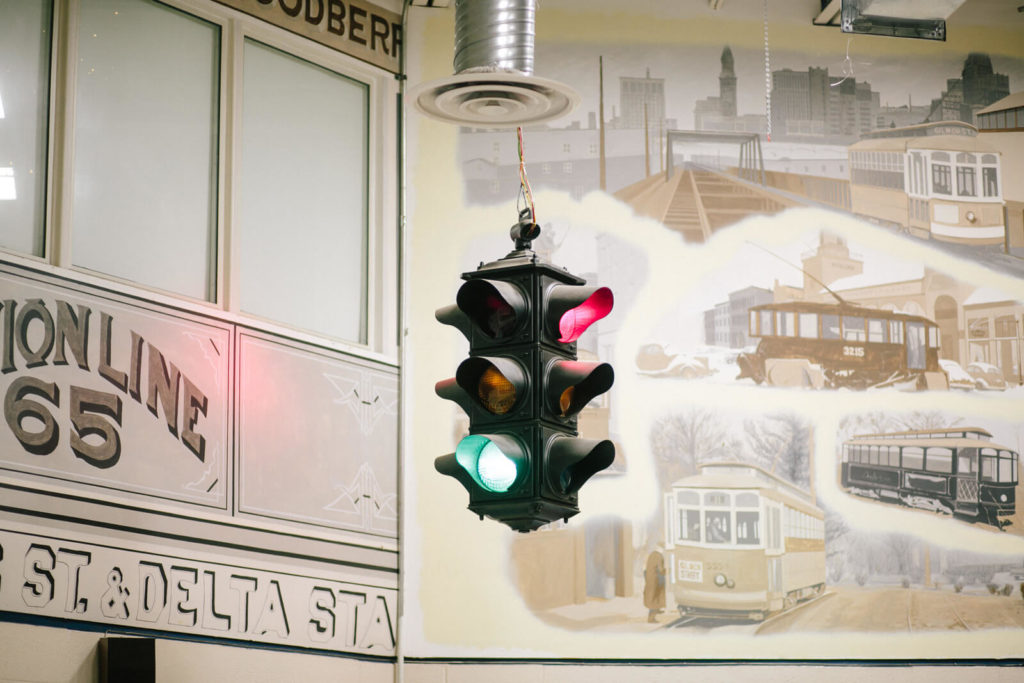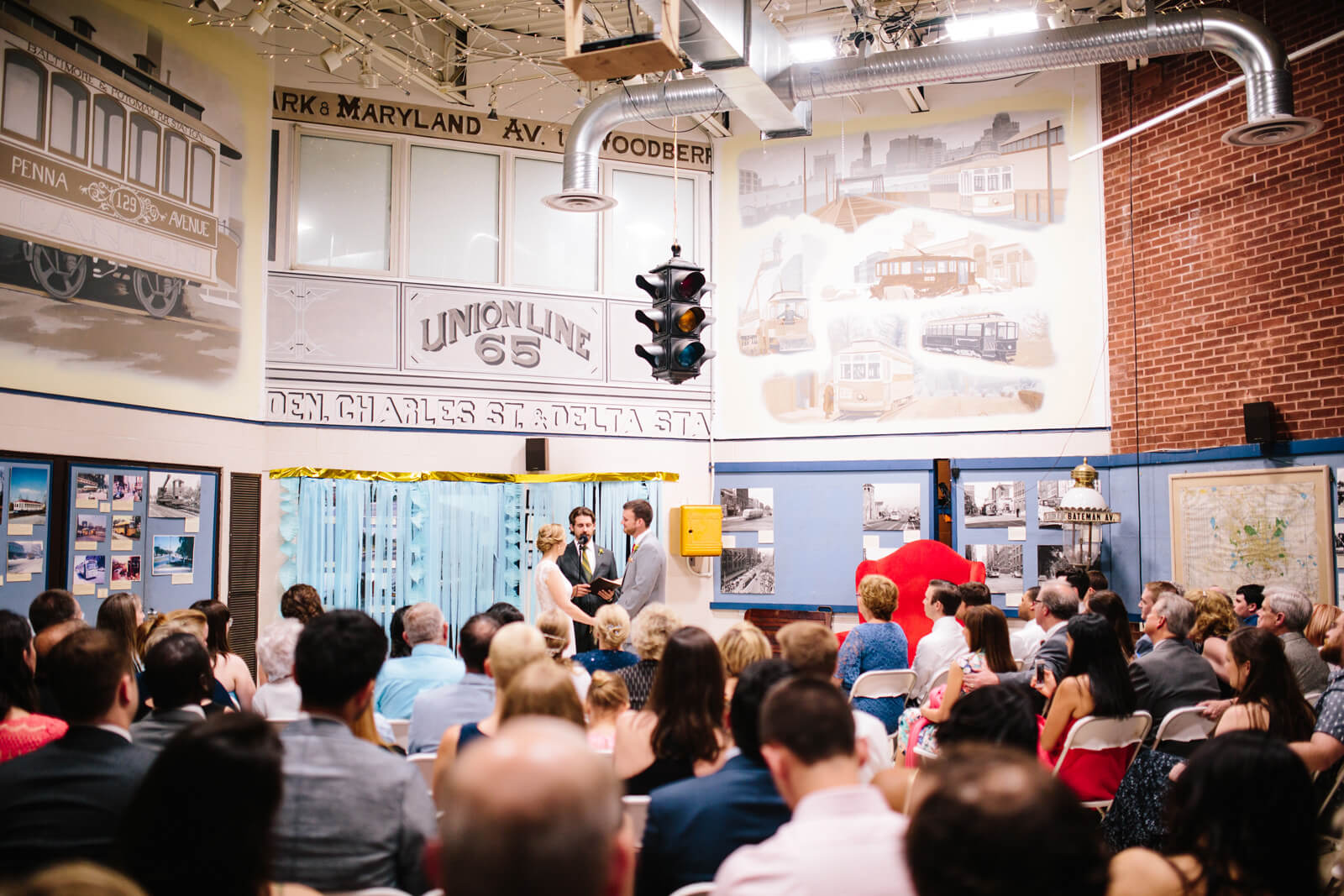 Wedding Design Inspiration I am from North Carolina, and Jon grew up in Baltimore, and we really wanted to focus on the joining of our families and backgrounds. We also wanted the event to feel fun, unique, casual, and colorful–one big love fest. We used the colors red, yellow, and Carolina blue to represent our two home states, which created a colorful atmosphere, and we featured Baltimore beer, Pikesville Rye, and North Carolina wine. We also wanted to highlight local vendors within our community. The atmosphere of our venue, the Baltimore Streetcar Museum, was vibrant in itself and gave our guests something interesting to explore during the event. All of the members of the streetcar museum are volunteers, and it was really rewarding to know that the cost of the venue would go toward the restoration of the streetcars and keeping that love of our community history alive. The volunteers were so fun and took our guests on streetcar rides all night, which was a huge hit. We tried to DIY as many elements as possible to create a crafty, personalized vibe–designing our save the dates and invites, refurbishing an old suitcase to use as a card box, crafting pinwheels in lieu of bridesmaid bouquets, and painting personalized wooden cake toppers. We used mismatched thrifted china at our place settings, designed personalized drink koozie favors, and I even made my own hair comb. I love making things, and it also helped us save some money and achieve the atmosphere we wanted.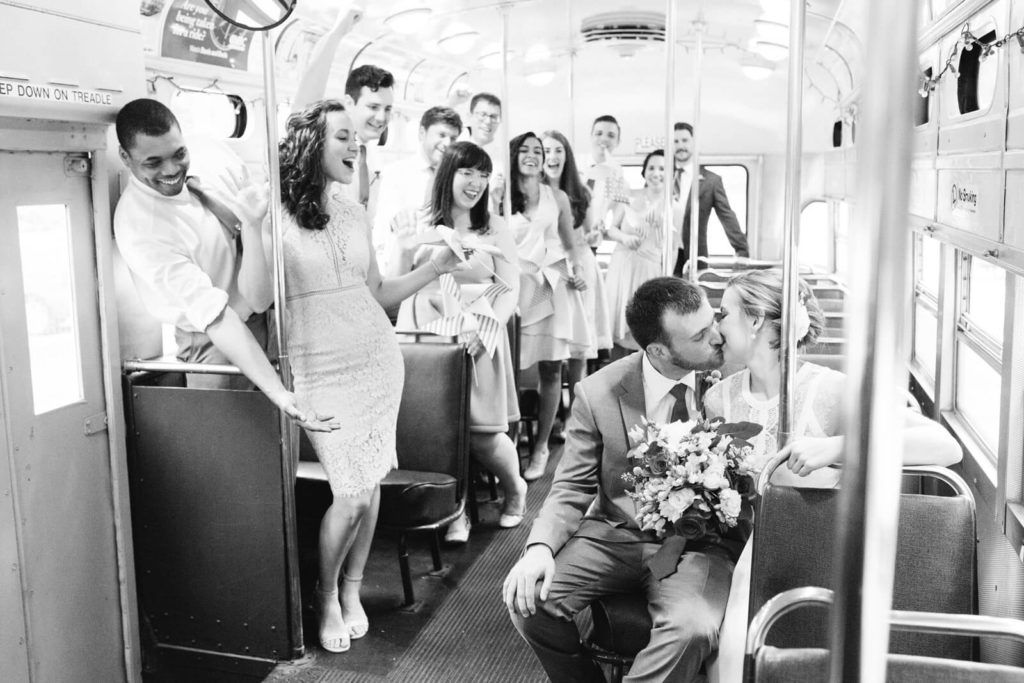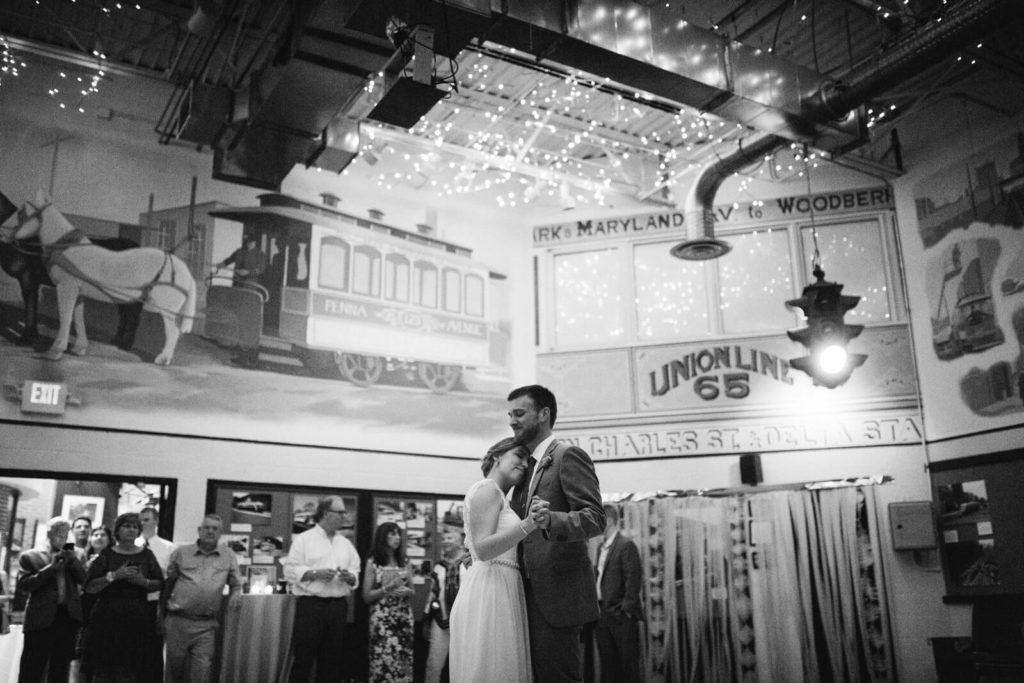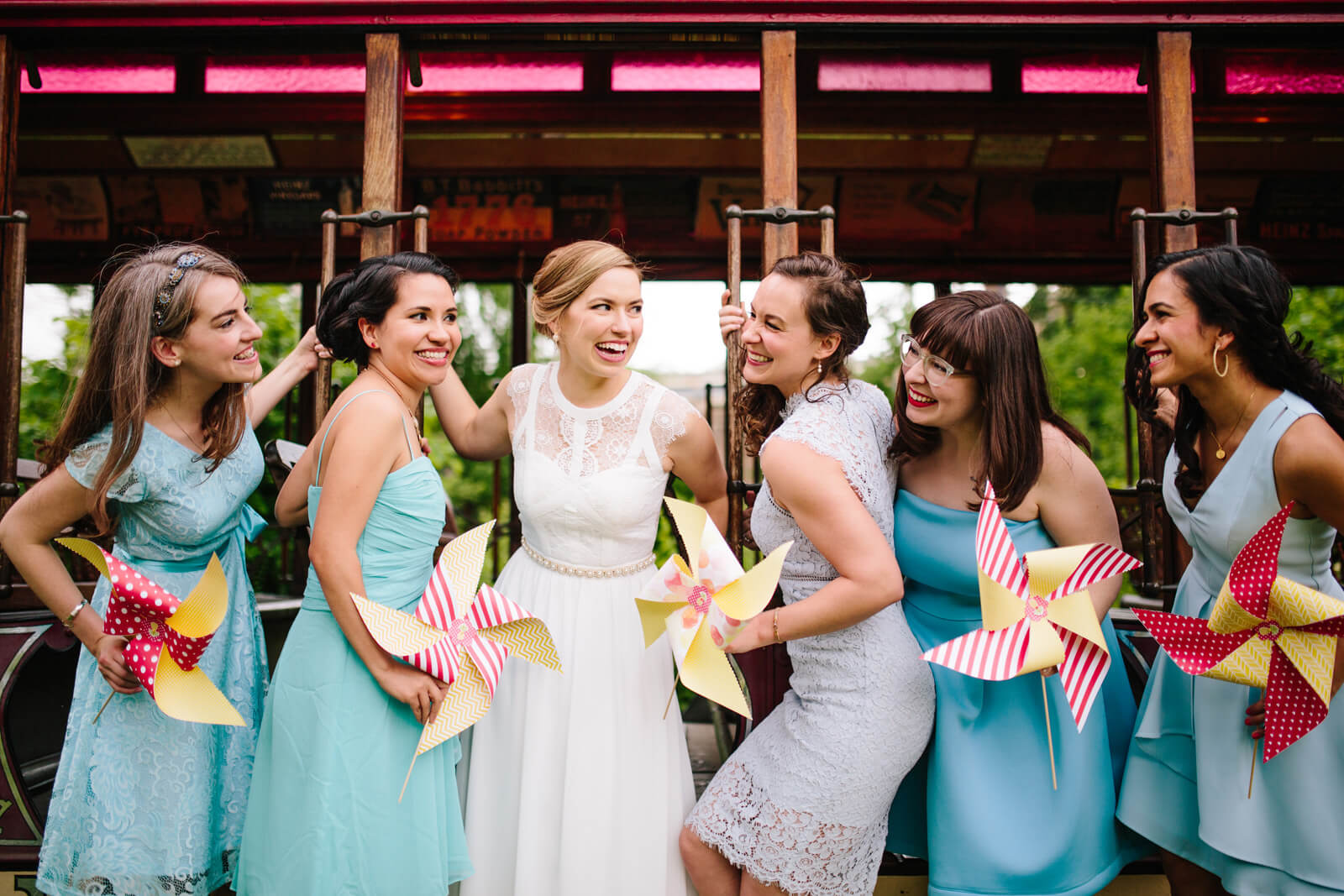 What Was Unique and Special About Your Wedding Day We had planned to share our vows privately but still wanted to share something special with our guests, so we ended up doing Mad Libs vows at our ceremony, which was so much fun. Our officiant sent us the prompts ahead of time, and our answers were kept secret until we shared them at the ceremony. It was really sweet and funny, especially when our answers matched.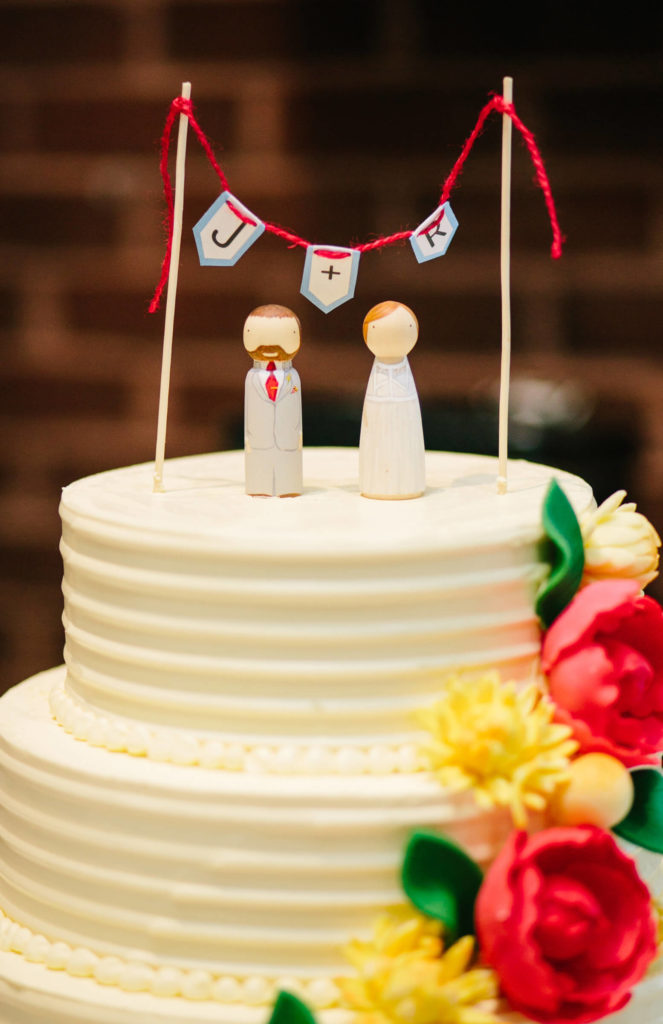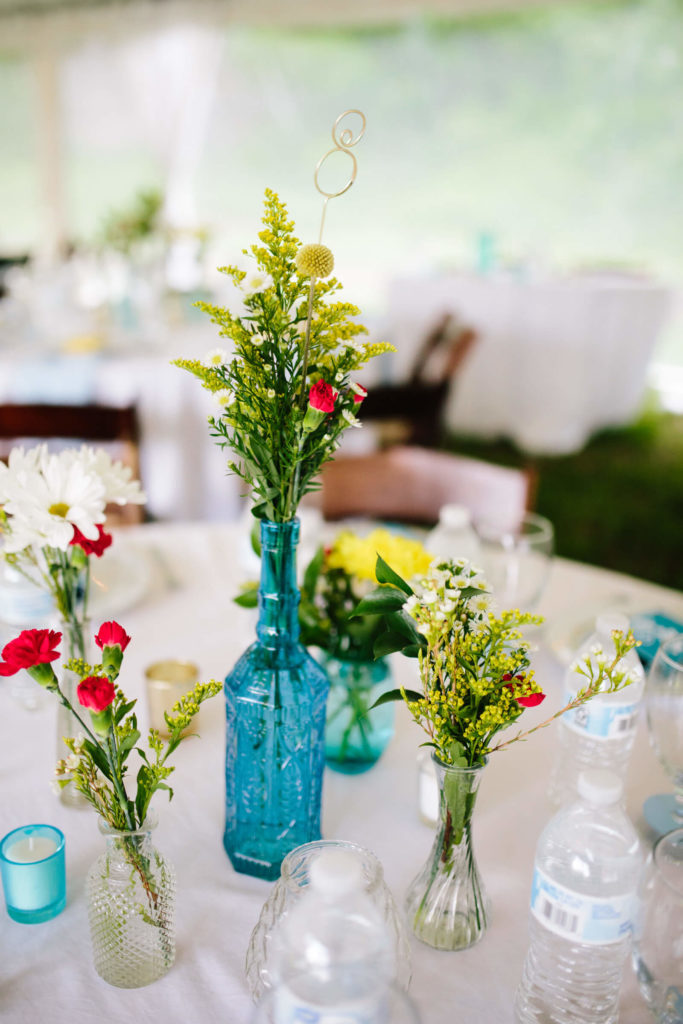 Favorite Details We had planned to have an outdoor ceremony, but it rained that afternoon, and we needed to change plans last minute. I had made hundreds of colorful hearts on dowels to decorate our ceremony space outside, and our wonderful coordinator Renee knew how hard I had worked on them and found a way to incorporate them into our indoor decorations. It warmed my heart to see them still being used. Later in the night, Jon and I were able to take a private ride on a beautiful open streetcar (from 1902!), which was really romantic and special. It was great to get away from the party for a moment to just enjoy being newlyweds.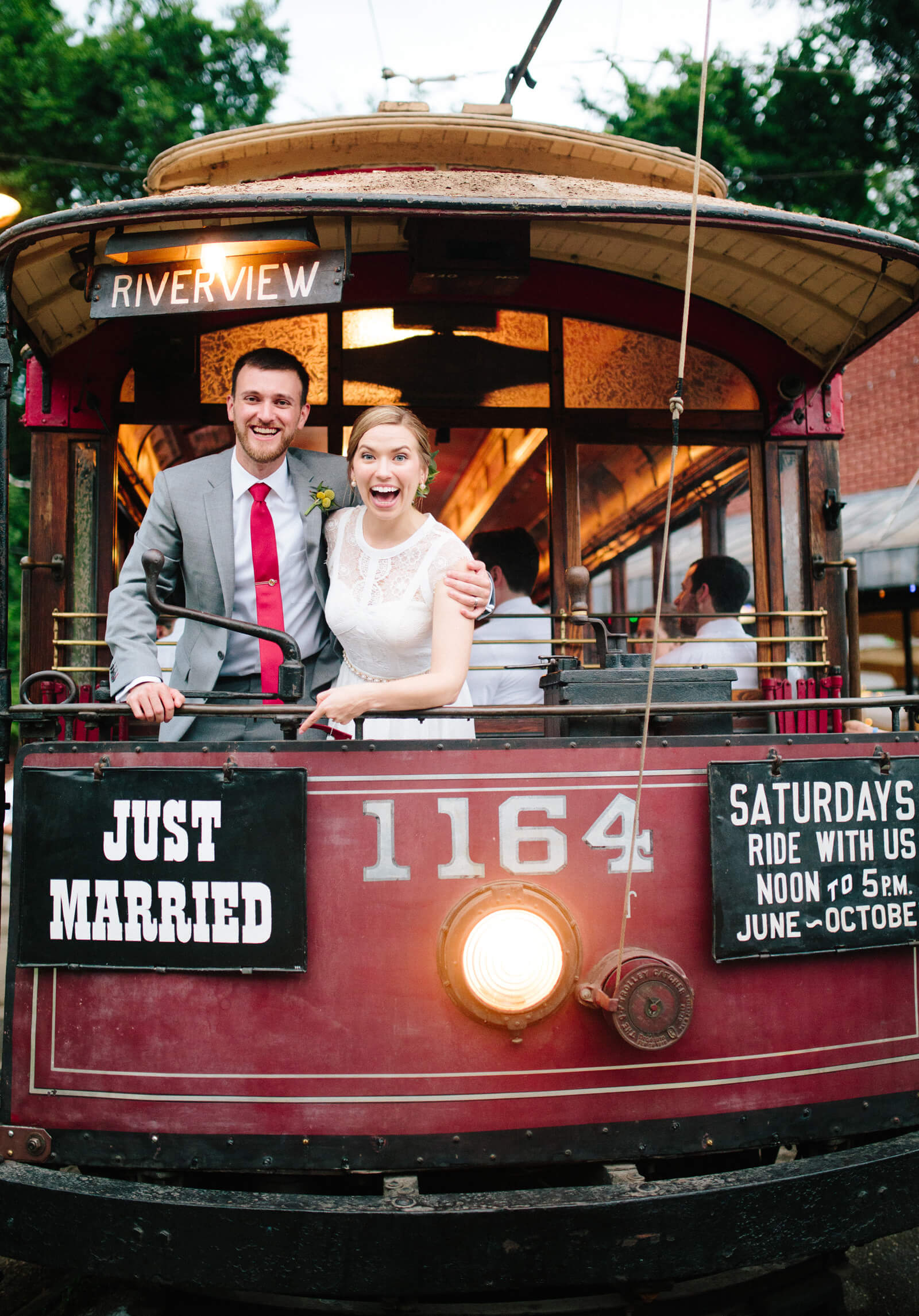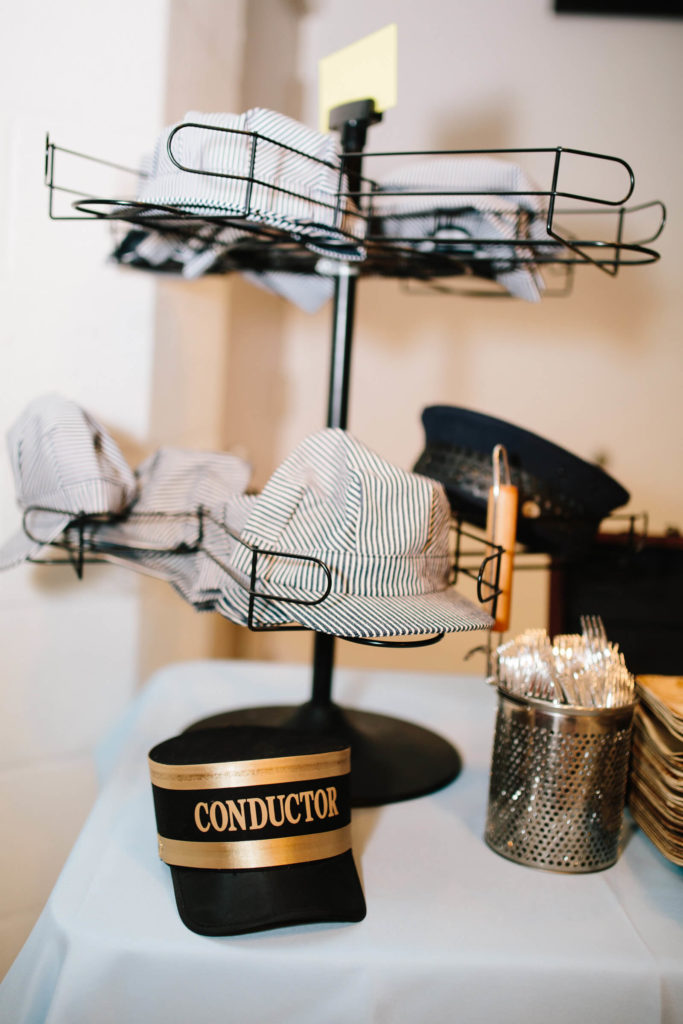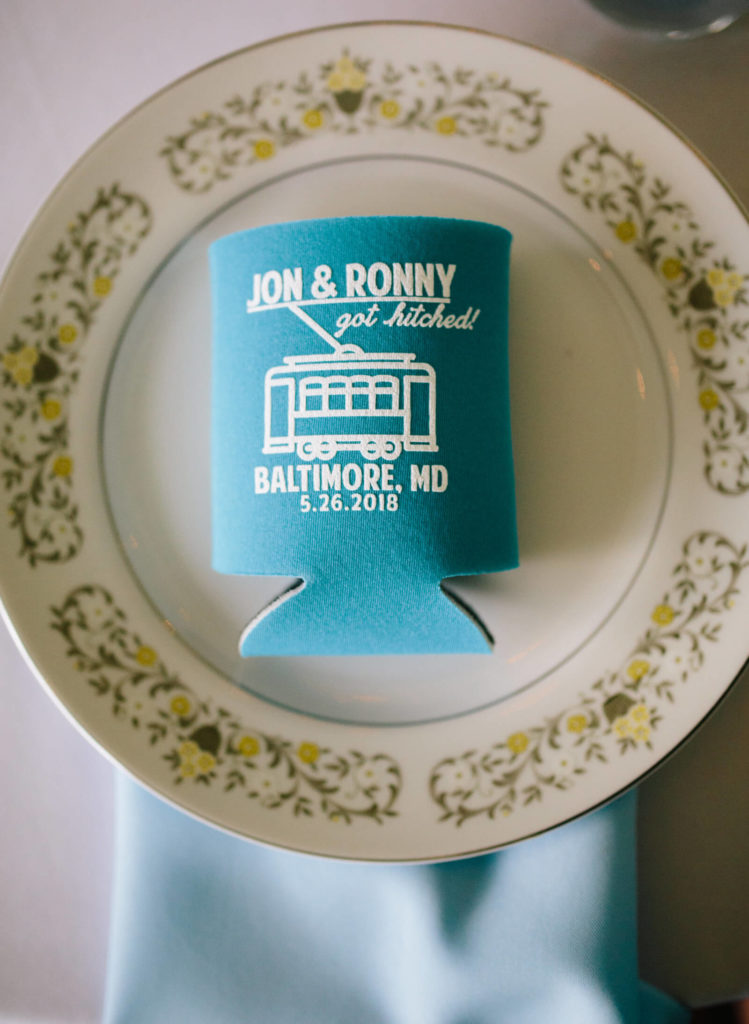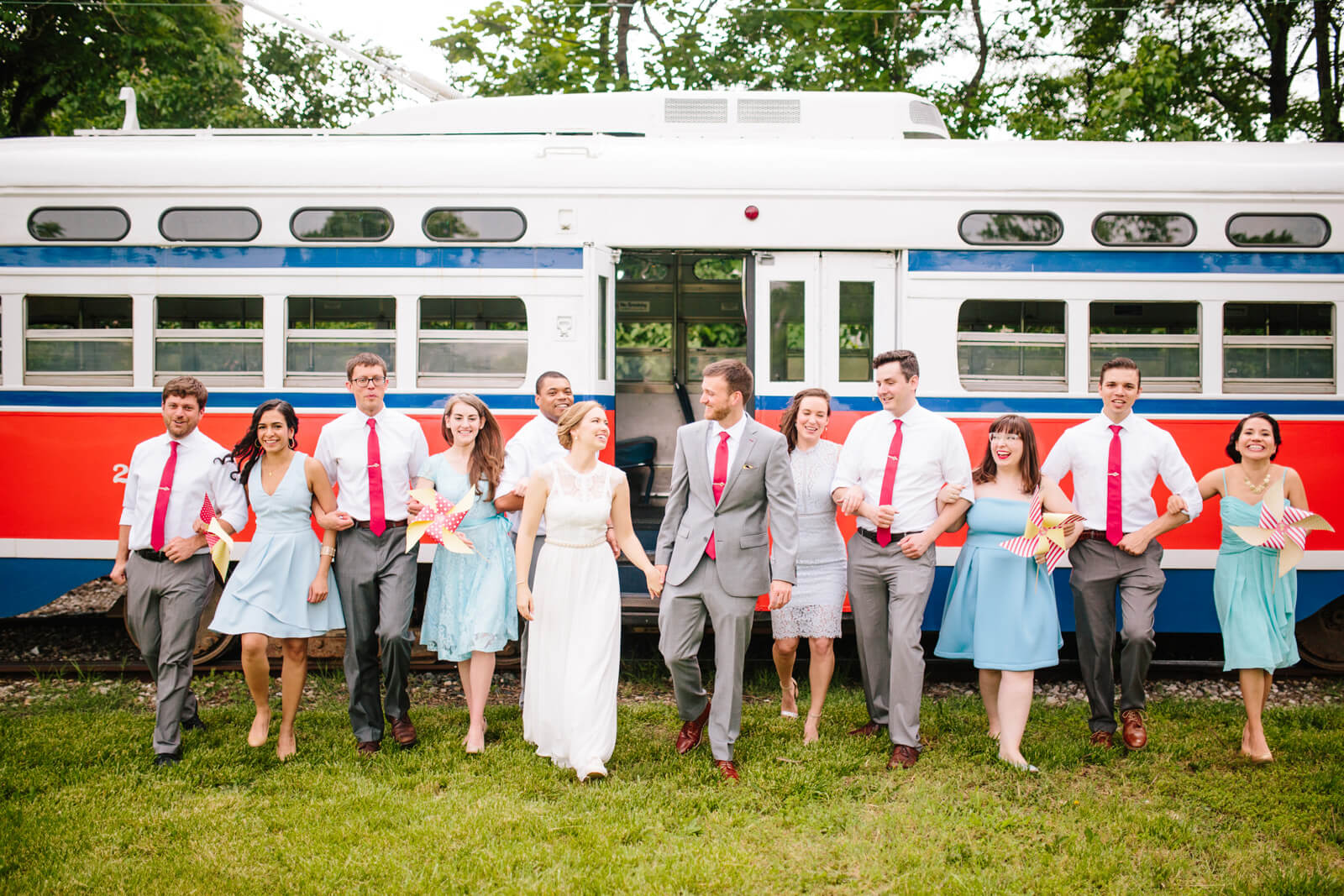 Most Unexpected Event On Your Wedding Day One of my bridesmaids tried to crank up the jams during the dancing portion of the reception and accidentally turned off the music mid-song. She was mortified, but it was actually really funny, and we all danced even harder after we got it turned back on. 
Piece of Advice Jon: I feel like those personal touches, highlighting whatever is meaningful and personal to you as a couple, are really important for a memorable wedding. Ronny: Take some time to step back with your new spouse to reflect on the day and to look around at all the loved ones who are there to share the occasion with you. It's busy, and it really does go by fast; taking a moment