This originally ran as a Local Love in the 2023 issue.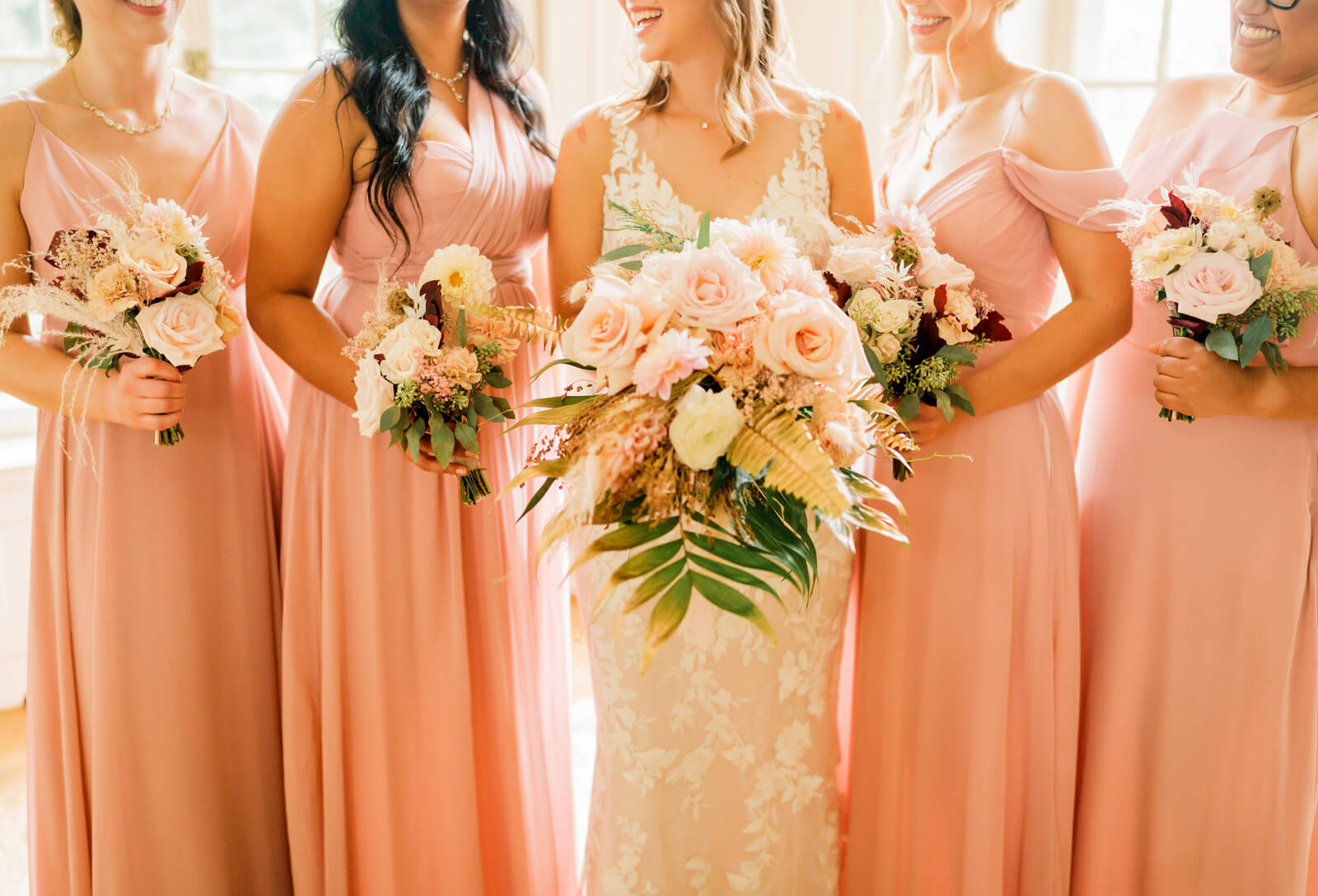 Wedding Date October 16, 2021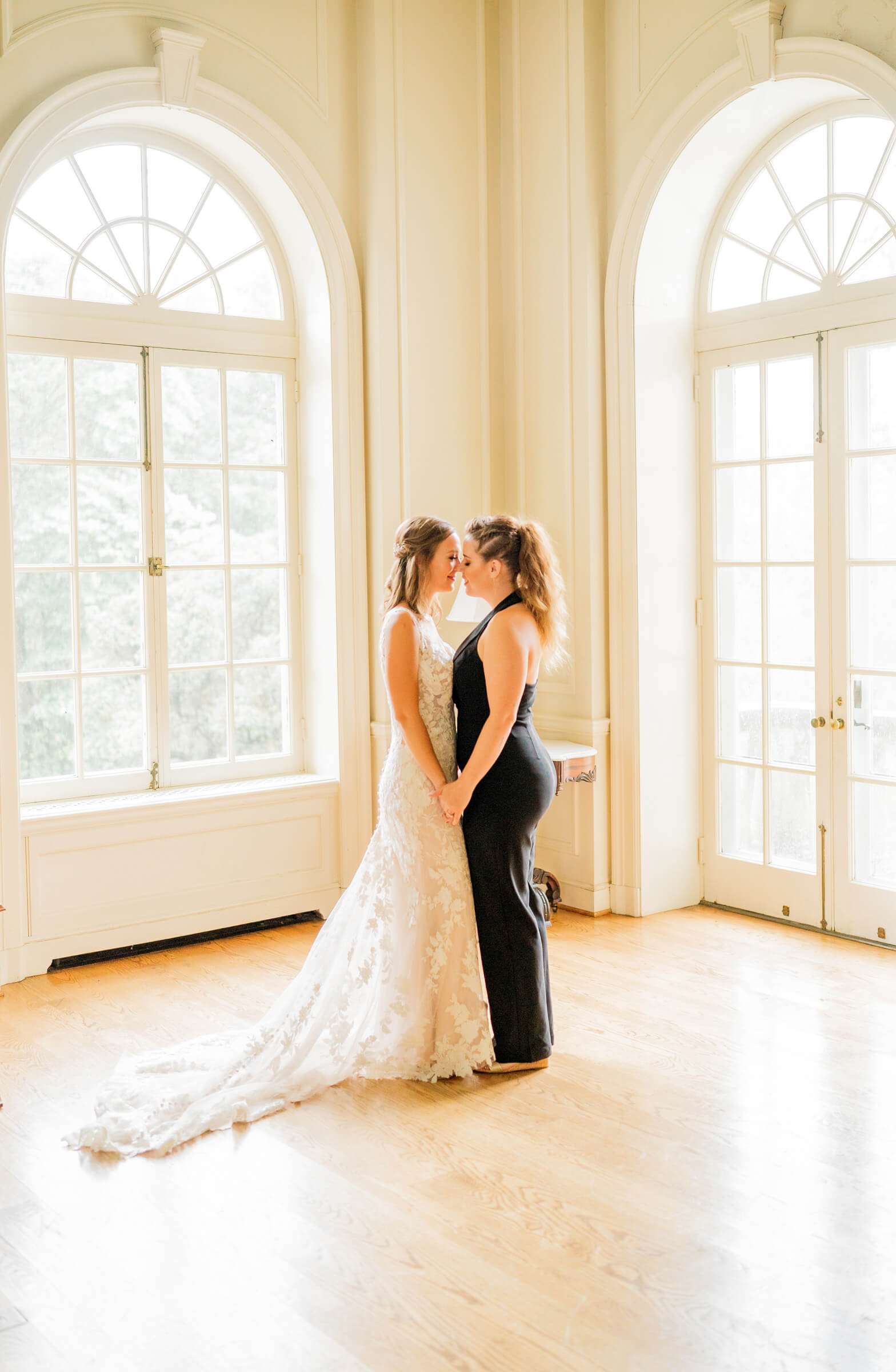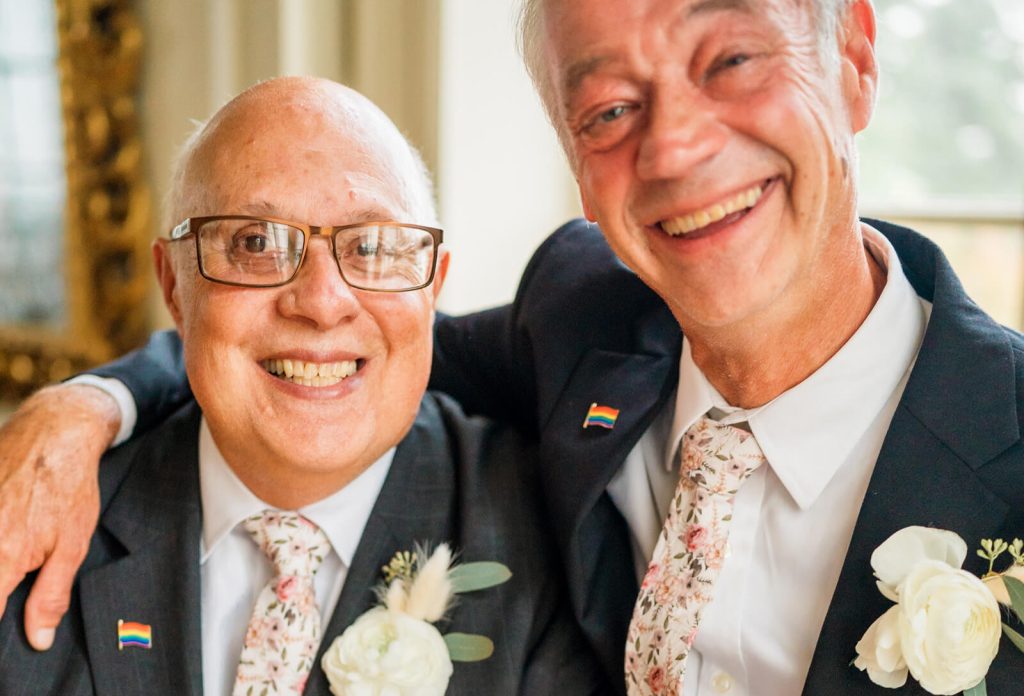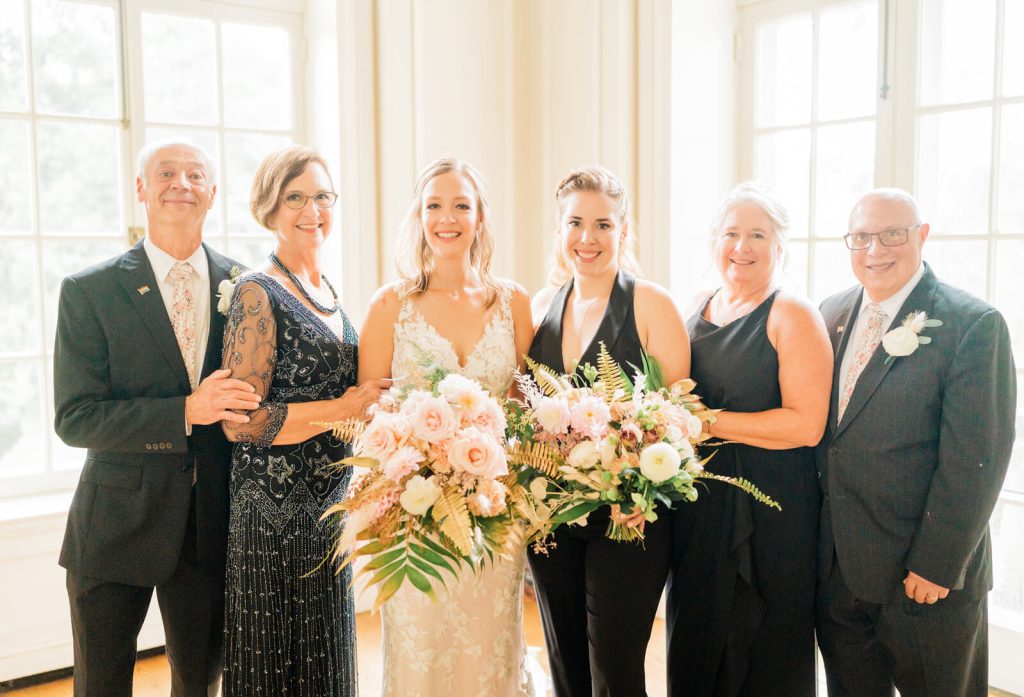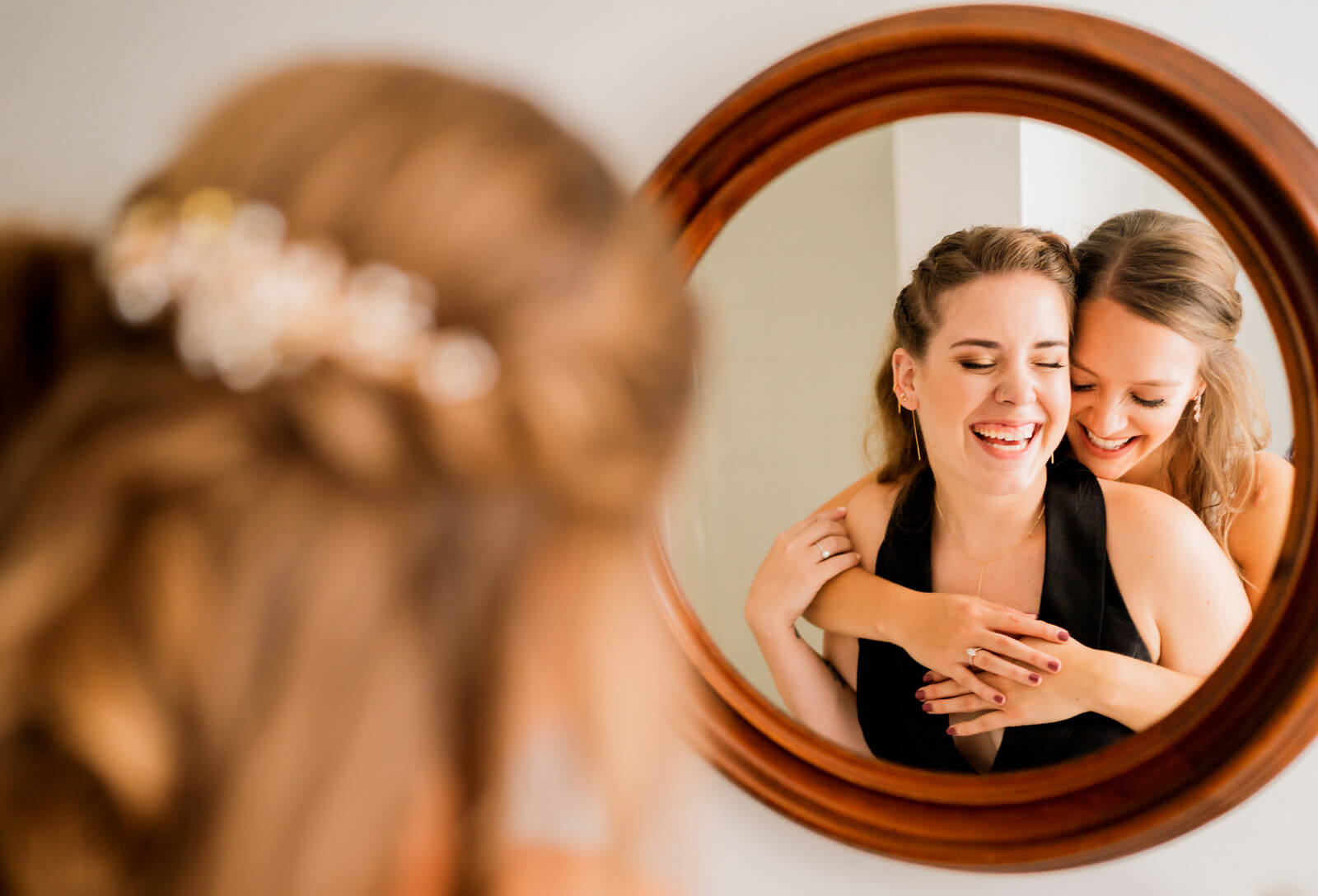 Cassie Meade and Alexa Sieracki met on the online dating app Bumble in 2018, while they were both living in Washington, D.C. They connected instantly, but Cass, who uses they/her pronouns, broke some bad news—they'd be leaving soon for graduate school in Seattle. The two decided to try the long-distance thing, and spent a year and a half flying back and forth to see each other. In September of 2019, Cass accepted a position back on the East Coast and they moved in together.
Alexa, a federal project manager, proposed to Cass, a UX designer, in March of 2020—right as the city shut down for COVID-19. "I wanted it to be a total surprise for Cass, so I spent the weeks leading up to the proposal looking for the perfect spot," says Alexa. "I really wanted to pick a place that we'd be able to revisit in the future and something that was solid, just like our love. I ended up choosing the Lincoln Memorial, with the Washington Monument as the backdrop, to ask them to be my wife." They headed into quarantine engaged.
When it came time to plan their wedding at Strong Mansion at Sugarloaf Mountain, they wanted it to feel like the perfect blend of both their personalities. "I tend to be more boho, where Cass tends to be more minimalistic," explains Alexa. Mostly they just wanted the day to be about love.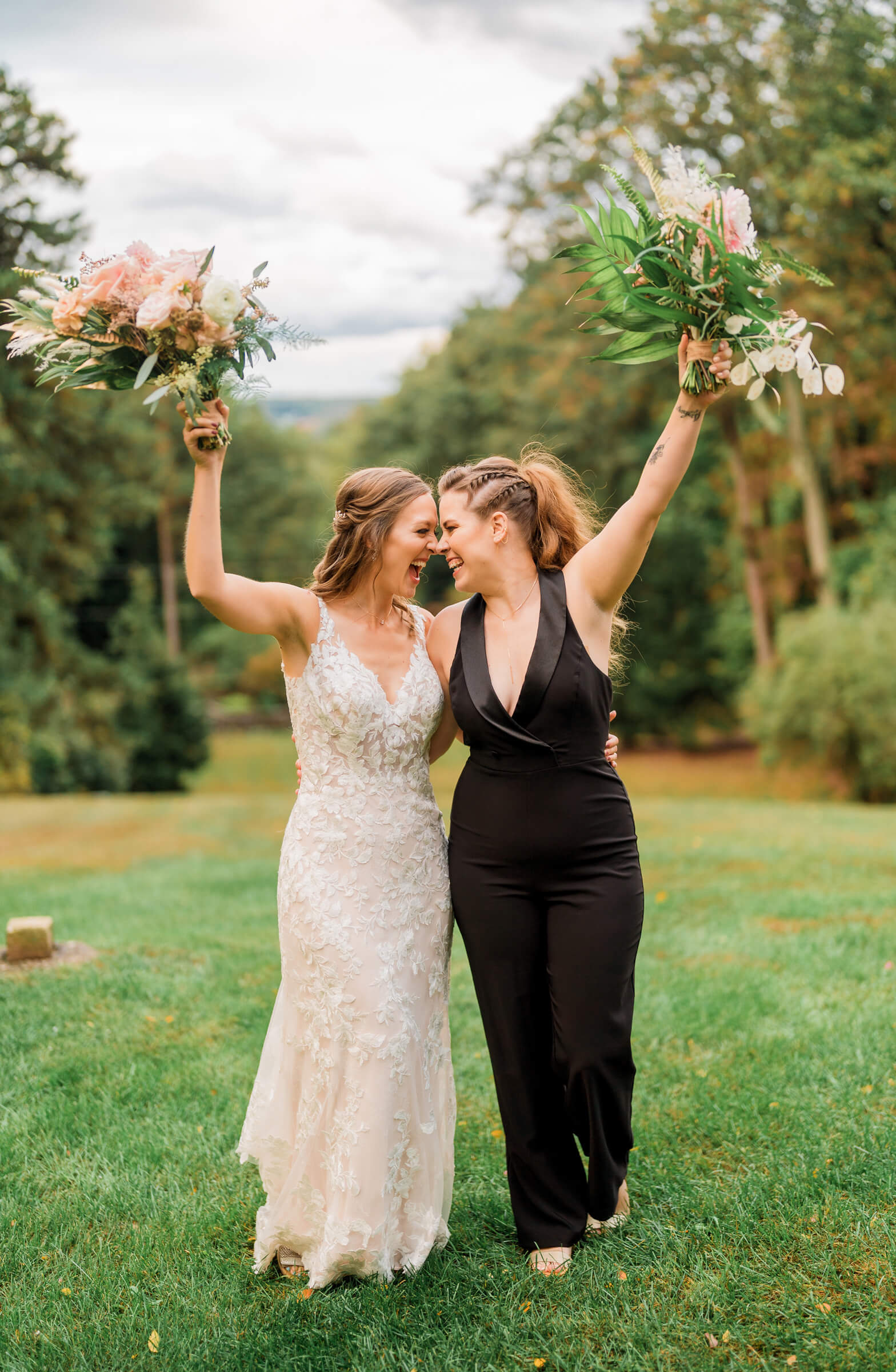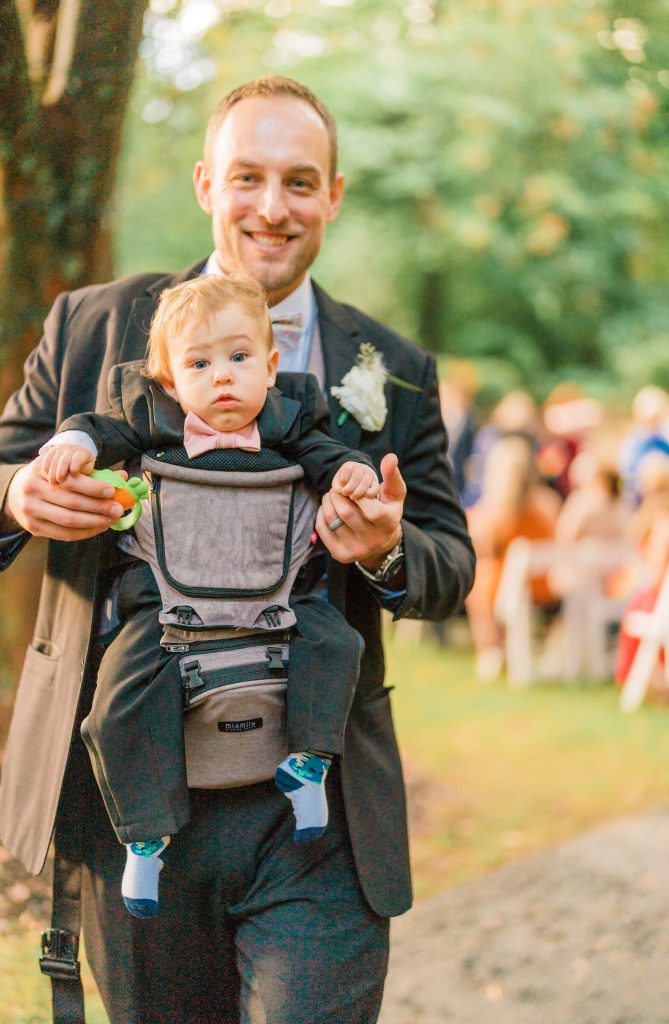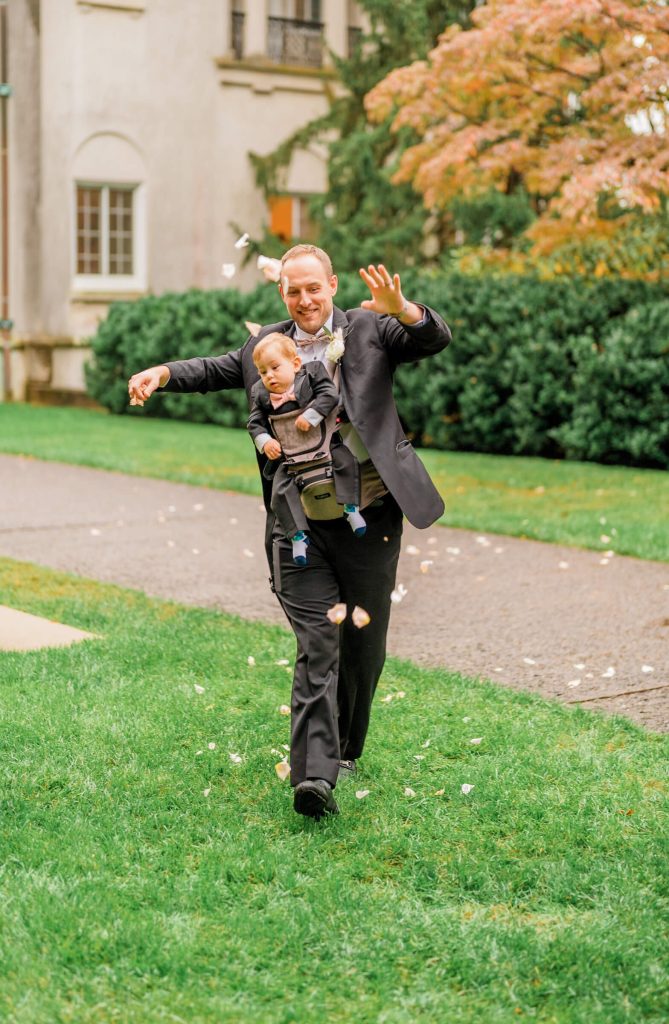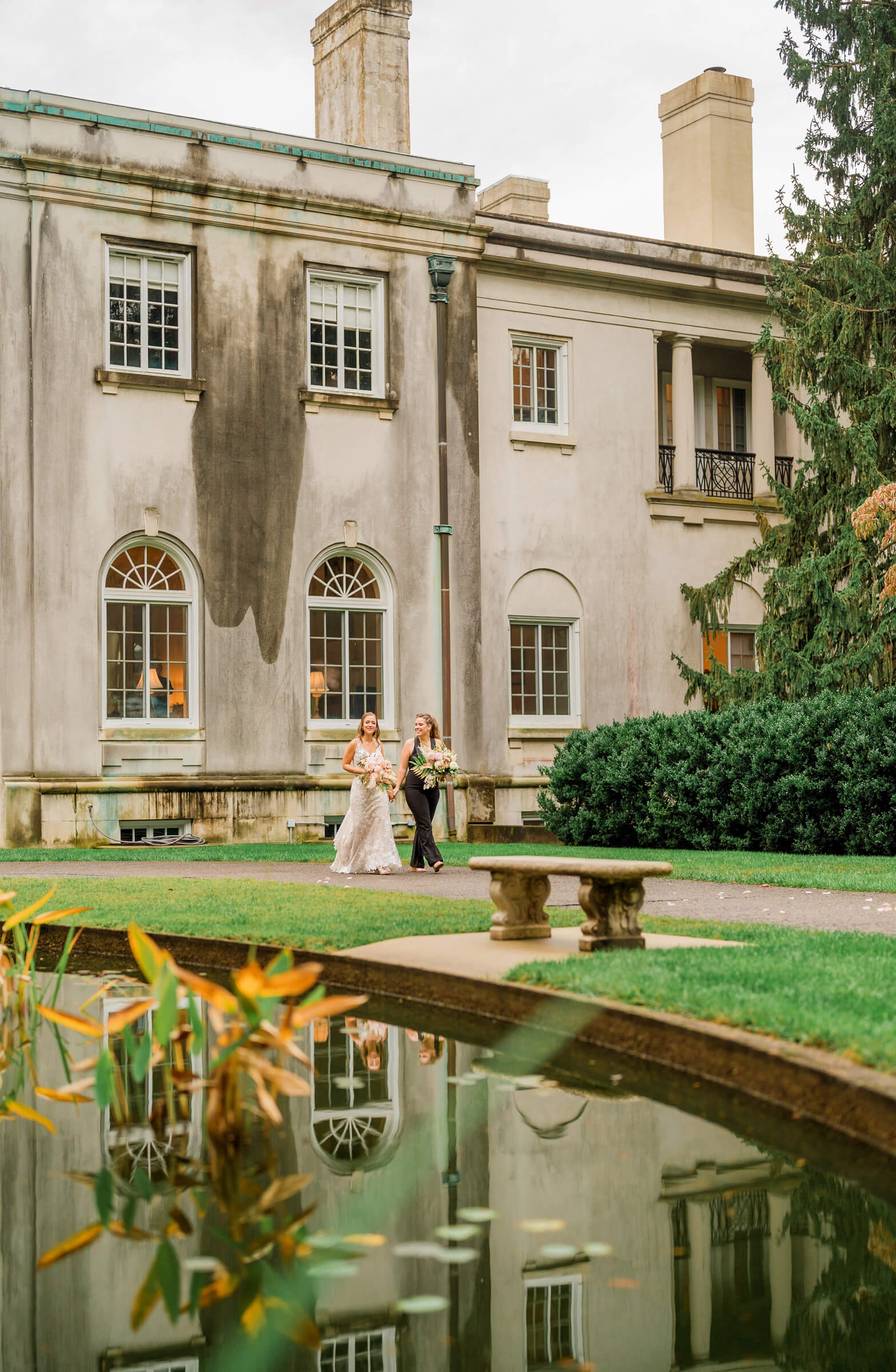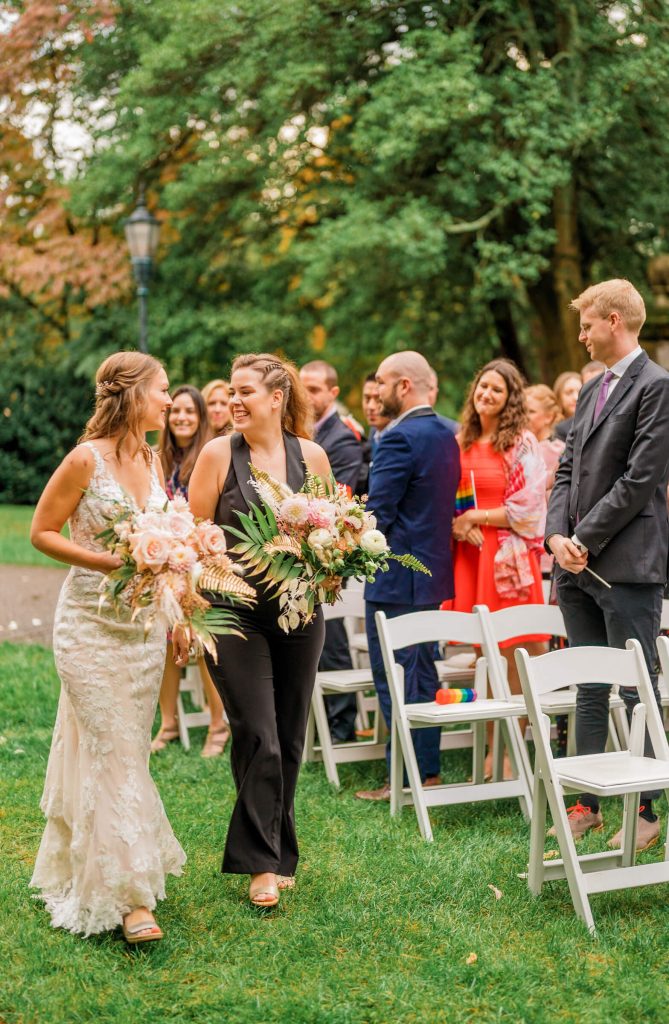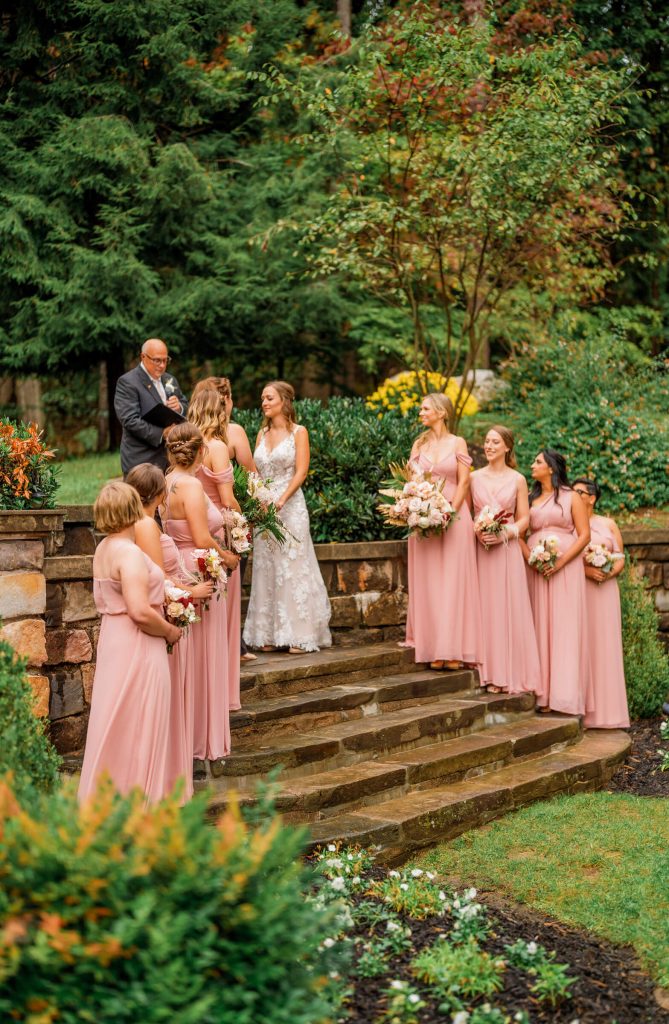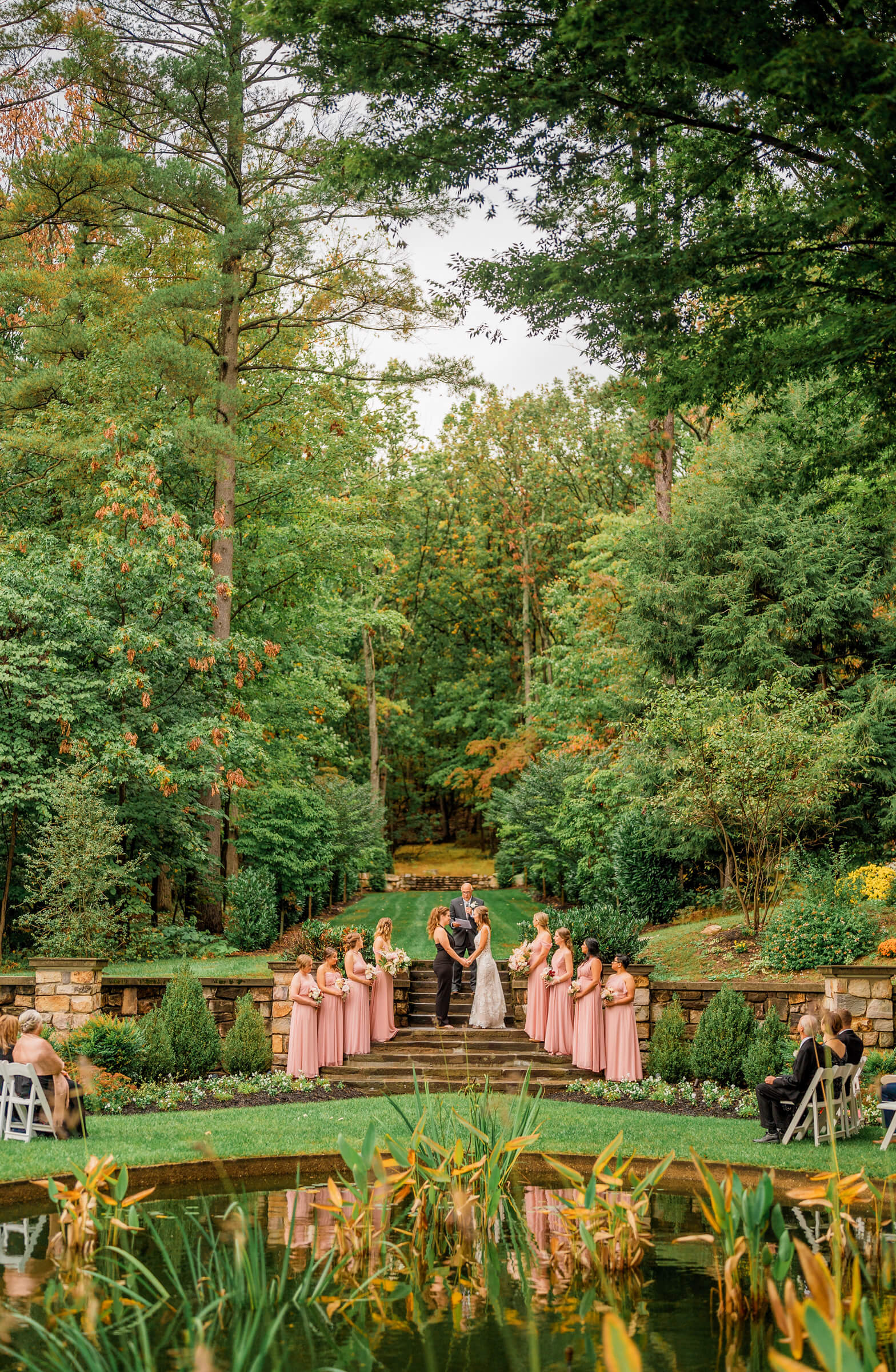 "We wanted to celebrate with our guests what a true honor it was for us to be able to share our wedding with all the important people in our lives," says Alexa. "It had only been six years since gay marriage was legalized in the U.S., and we shared a passage from the Supreme Court Ruling on same-sex marriage." As they said their vows, all 82 guests waved Pride flags.  "It was truly a magical moment," she says. And one they patiently waited for, as a rainstorm passed through. "We almost had to move our entire ceremony indoors, but we were lucky that the skies parted just in time for us," says Alexa. They were rewarded again that night with the most amazing cotton-candy striped sky.
It felt like a sign. "Everyone will have a lot of input about what your wedding should—or needs—to include," says Alexa. "Just remember that this day is about you and your partner, and celebrating your love and the creation of your life together moving forward." For Alexa and Cass, who now live on the Eastern Shore and write about their life on Instagram @twofemmegems, that meant wearing what they wanted—Cass in a Rent the Runway black jumper and Alexa in a more conventional bridal gown—and handing out Selenite crystal and Palo Santo smudge sticks that help keep away negative energy and fill homes with joy. Says Alexa, "The day can be anything you want it to be, and some traditions are meant to be broken."