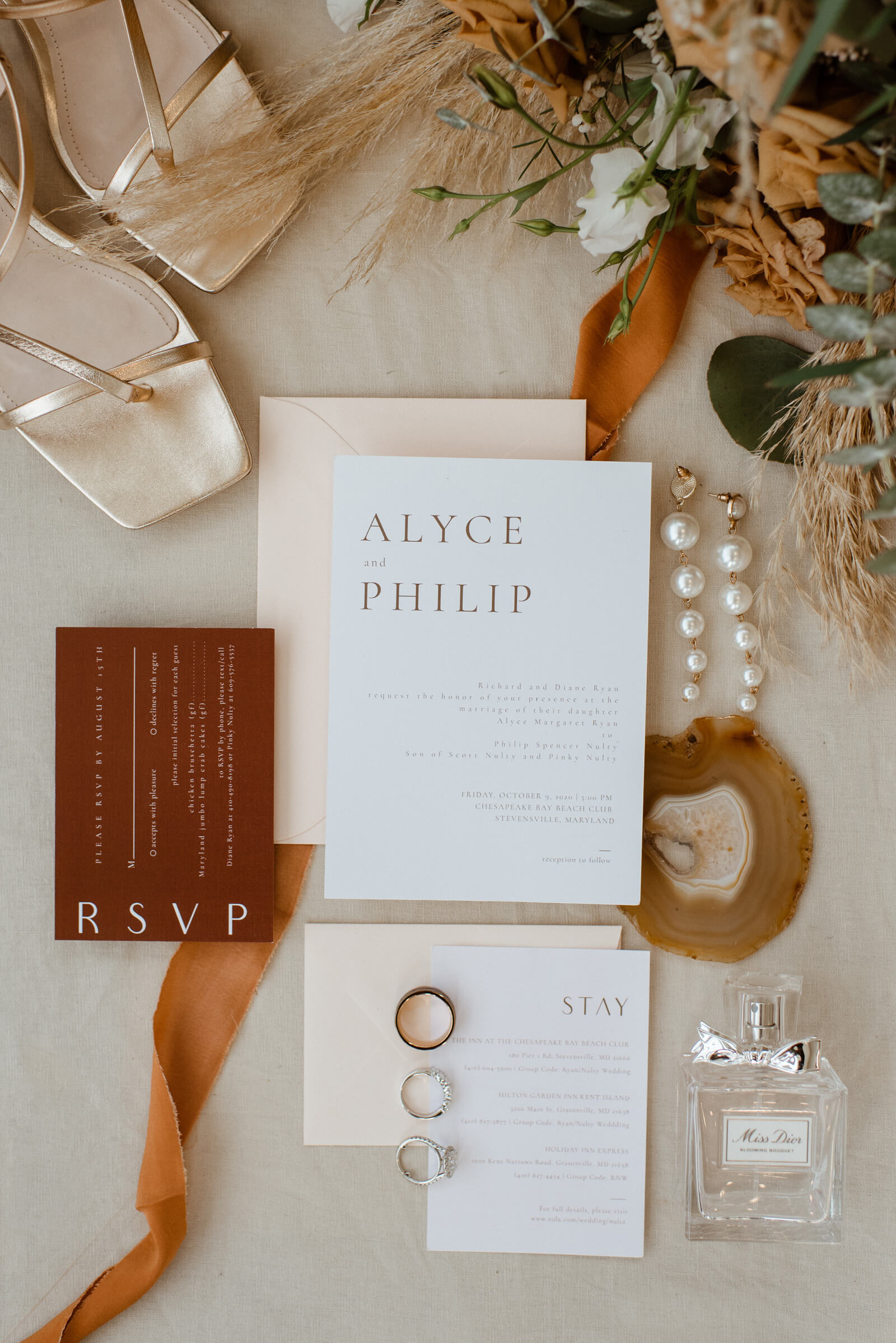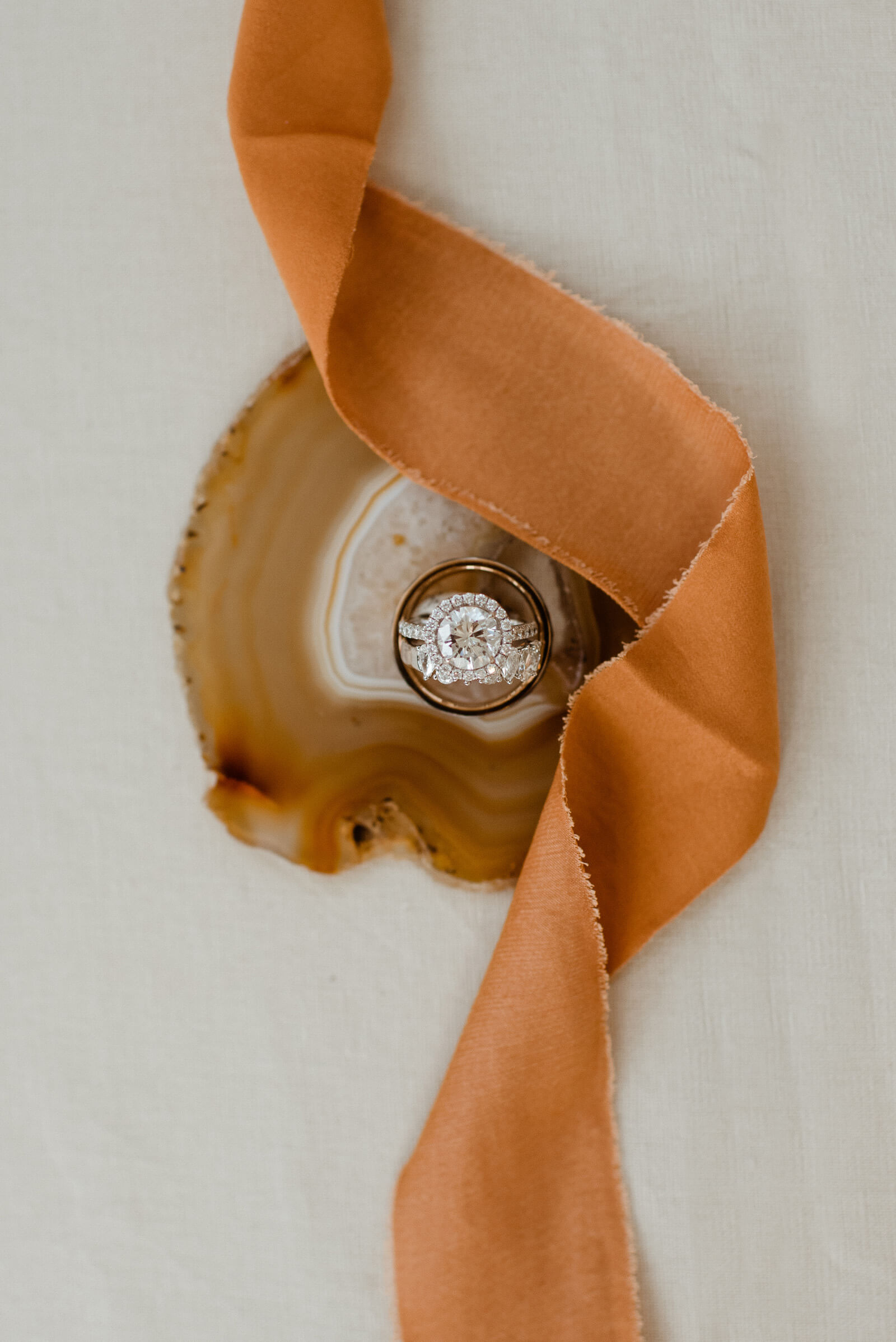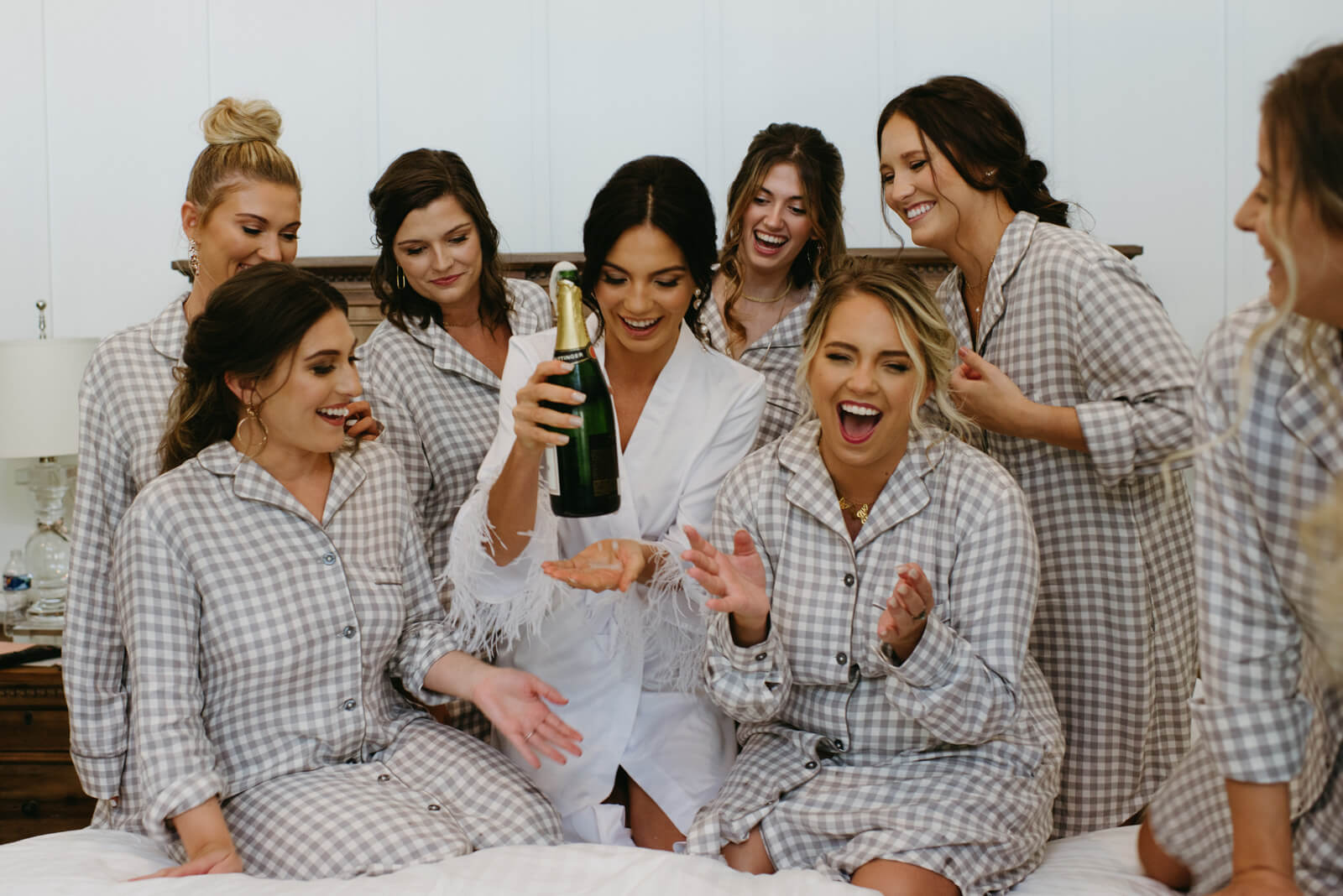 Occupations: Alyce is a marketing manager and creative strategist; Philip is a strategic channel account manager for Deepwatch
Wedding date: October 9, 2020
Number of Attendees: 140
How You Met: We were floormates our freshman year of college at West Virginia University in 2015.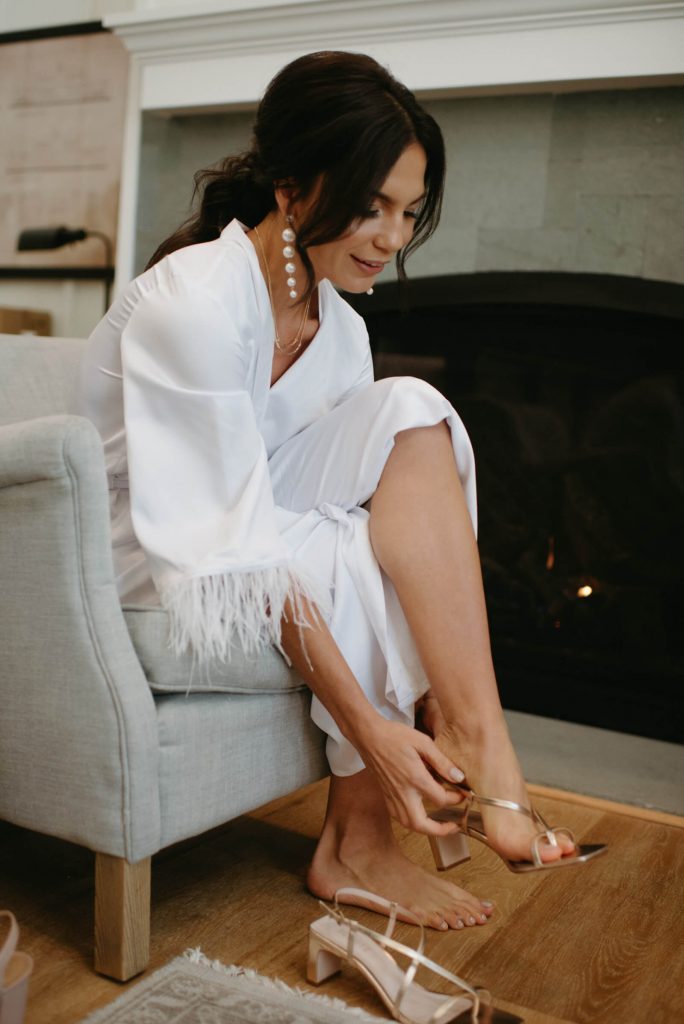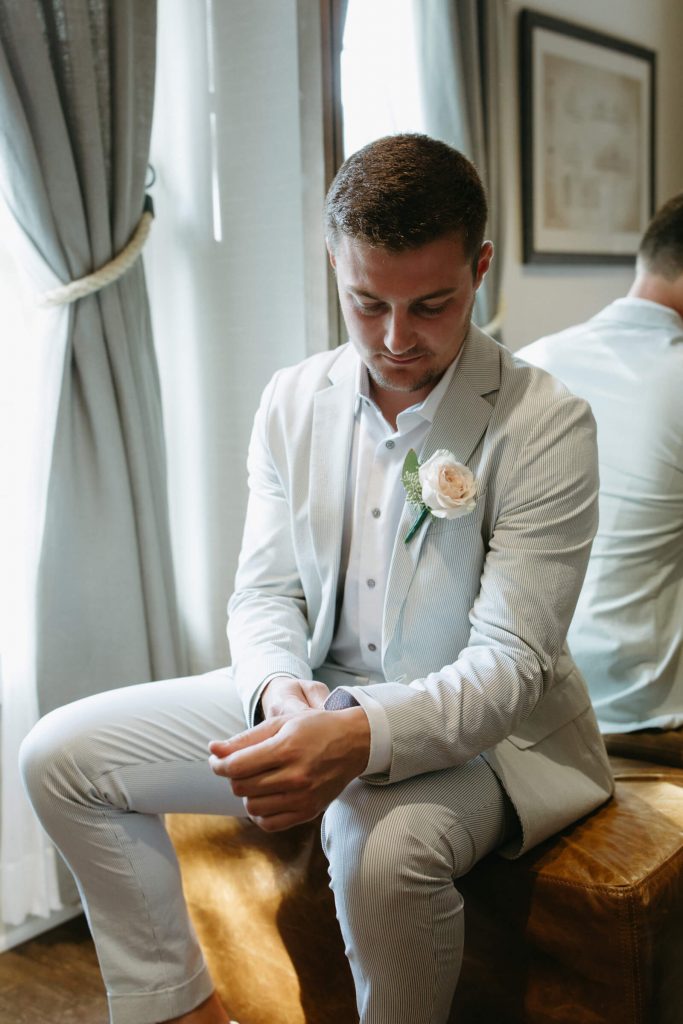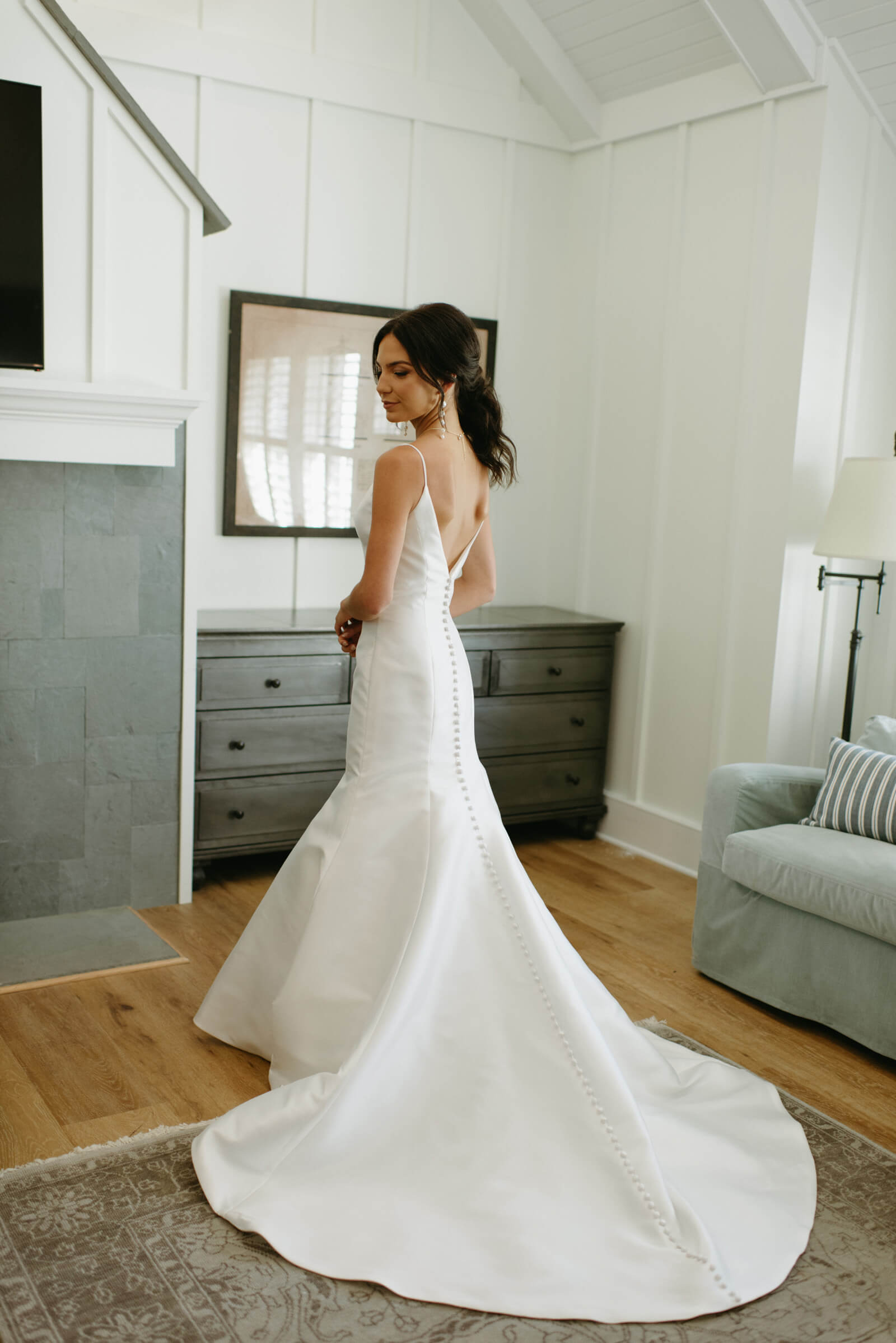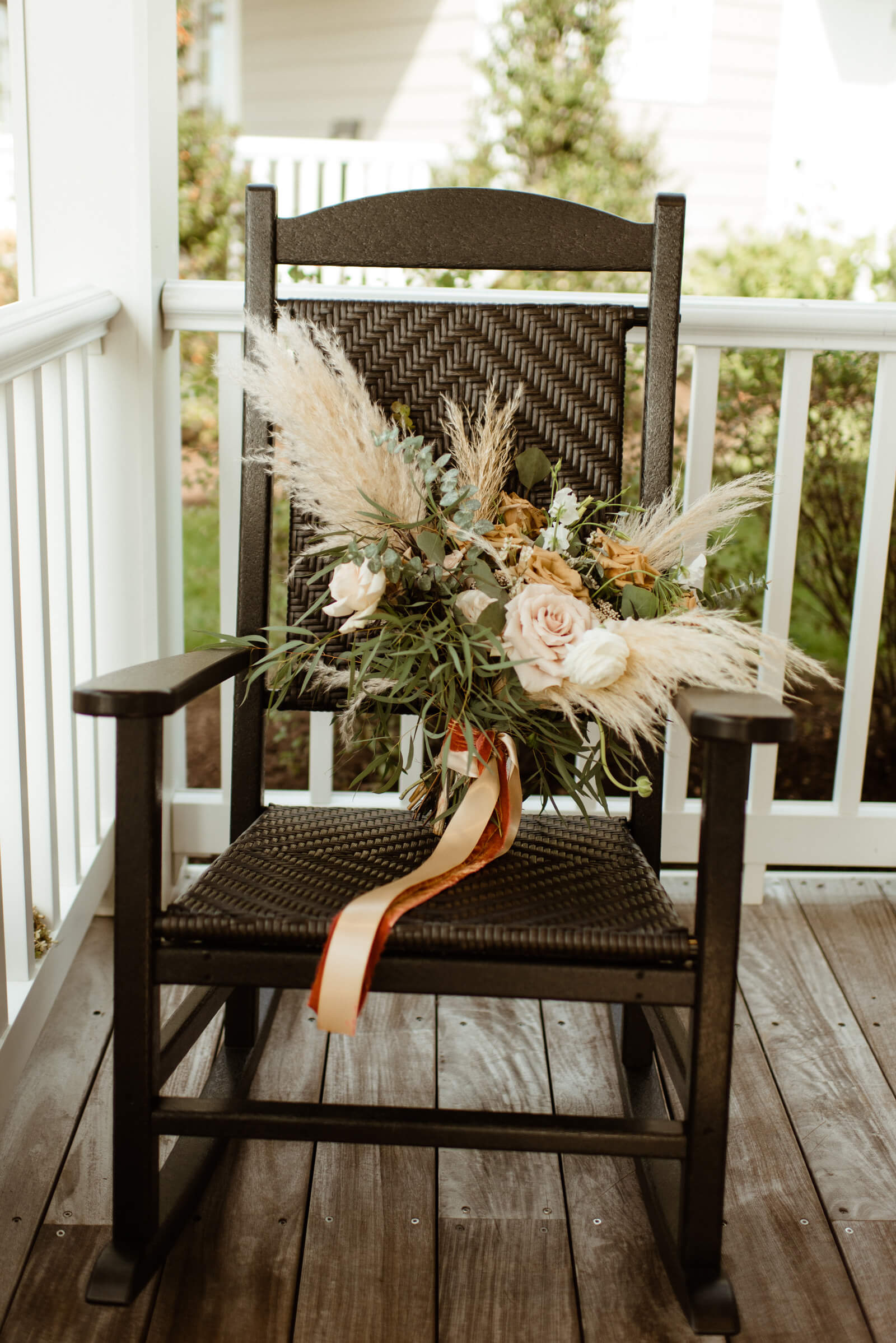 The Engagement We had just gotten back together after a year and a half breakup and Philip proposed at Pueblo Bonito Pacifica in Cabo, Mexico on the beach.
Wedding Design Inspiration Boho neutrals meet nautical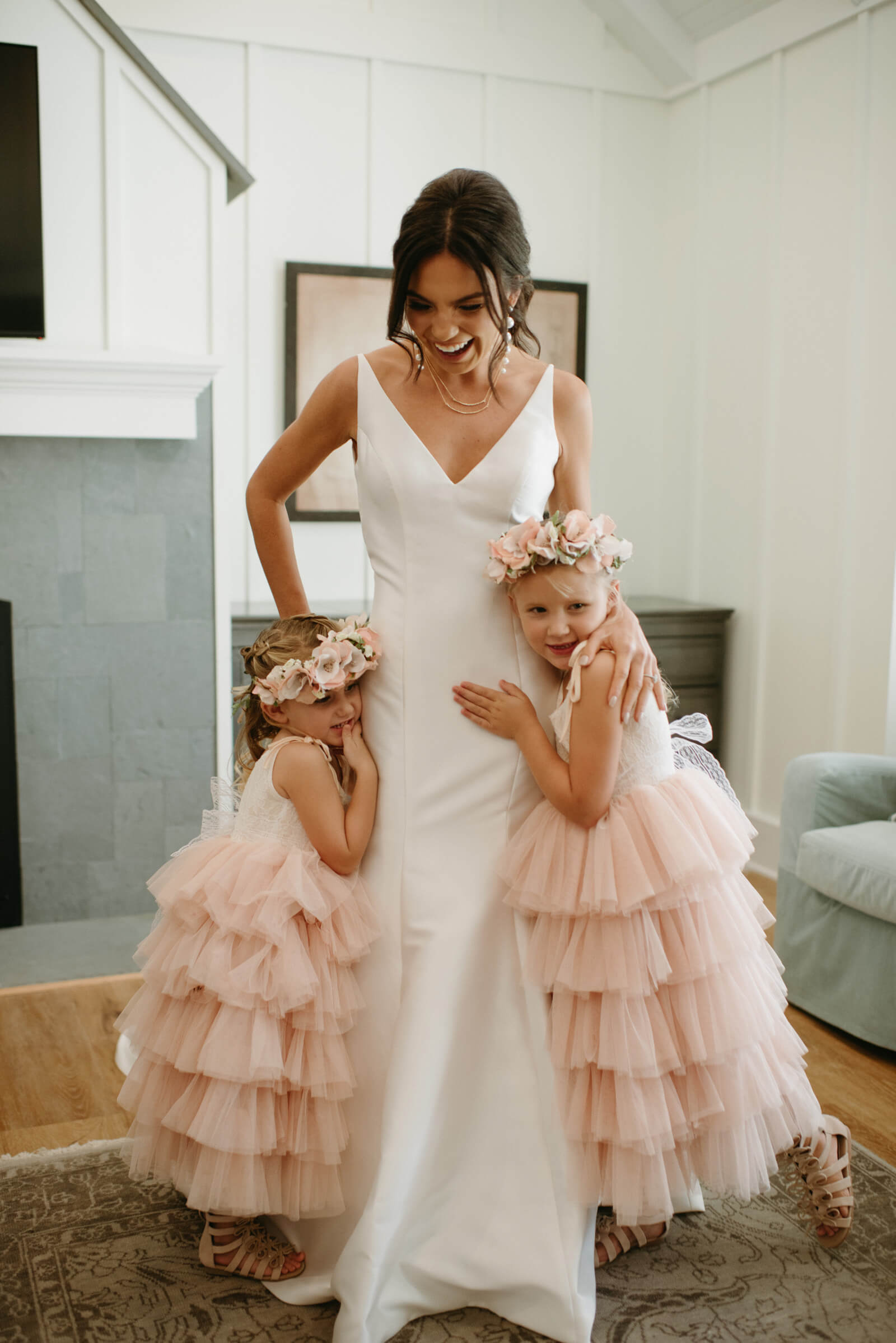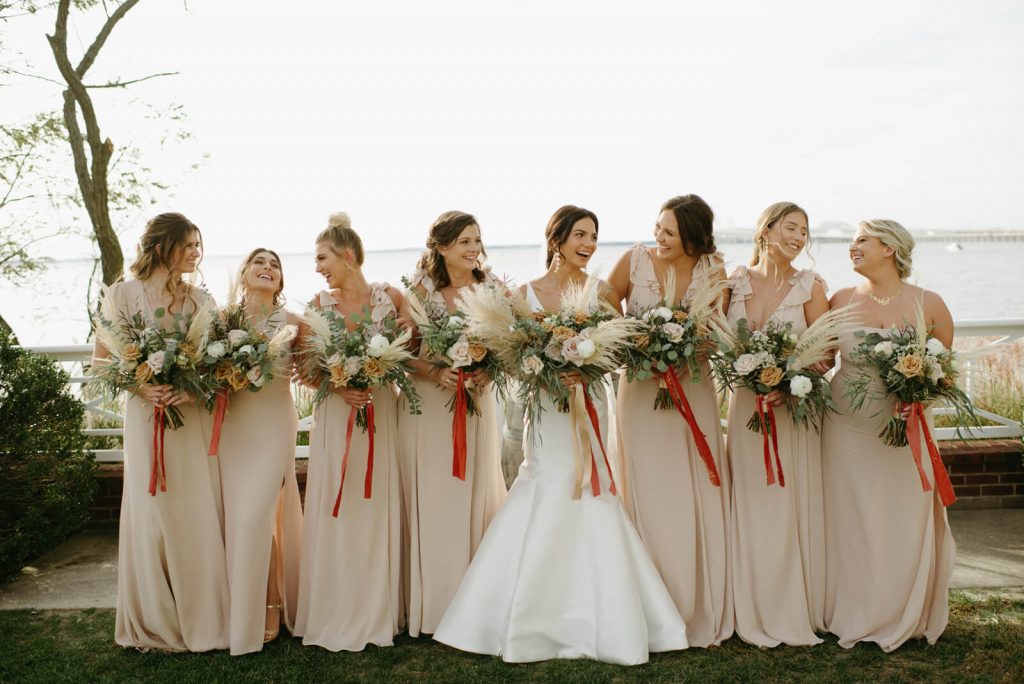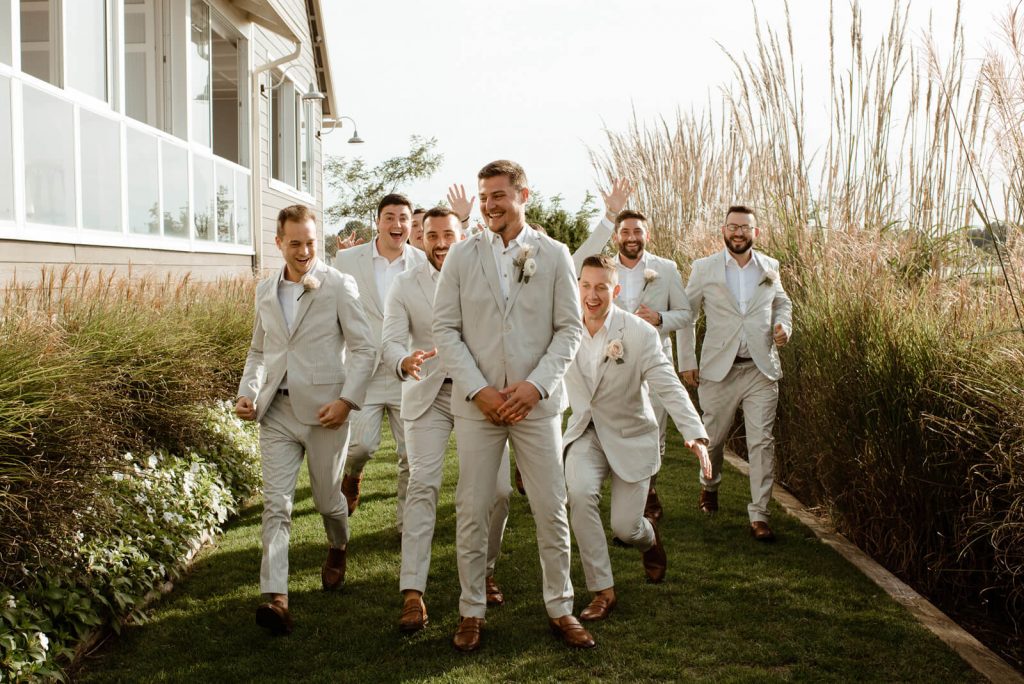 What Was Unique and Special About Your Wedding Day Instead of a long traditional ceremony, we had our best friend marry us and mixed our two favorite whiskey brands as a unity ceremony (Angels Envy & Four Roses). We are also huge Star Wars nerds, so we had Darth Vader and the Storm Troopers introduce us as husband and wife/hang around reception.
Favorite Details The oyster name cards, Old Bay wall—we gave away a taste of Maryland to all our guests—built by myself and my dad, Darth Vader, cocktail hour napkins featuring our dog, and our Marijuana and CBD gift bags to the wedding crew.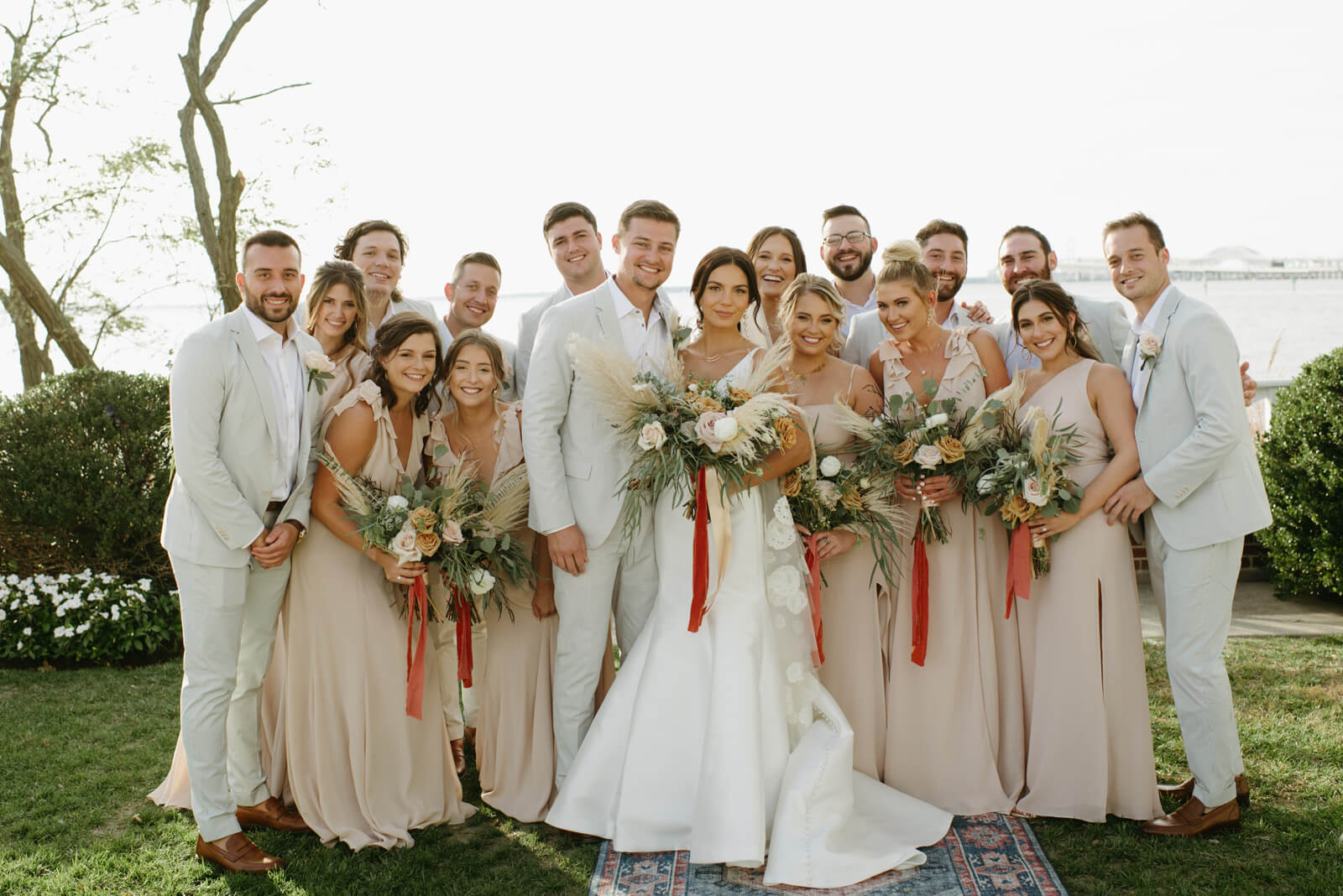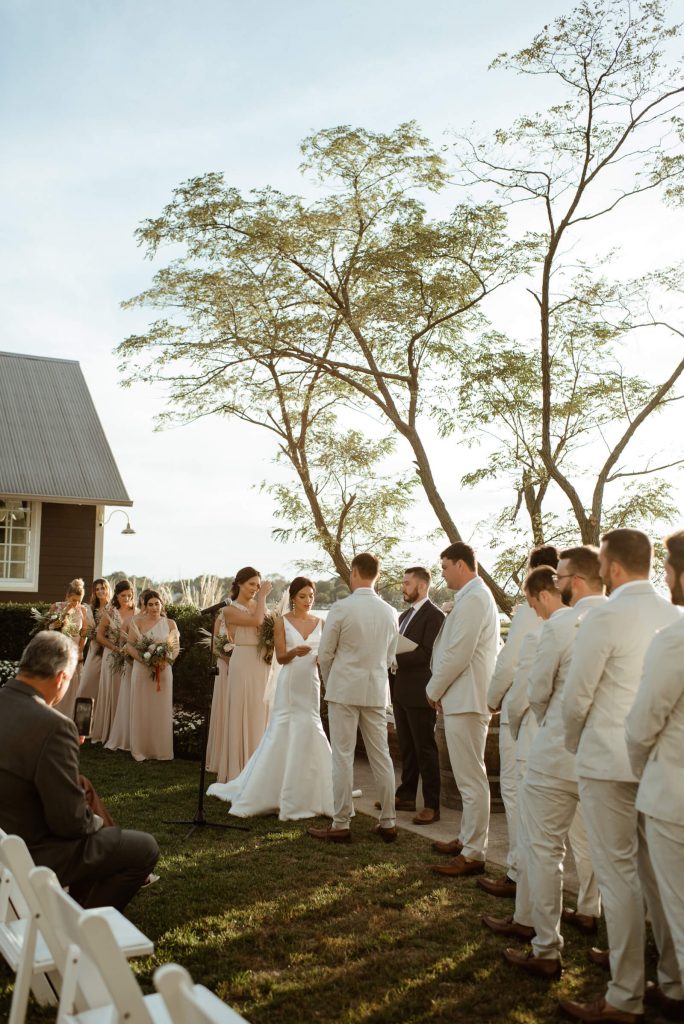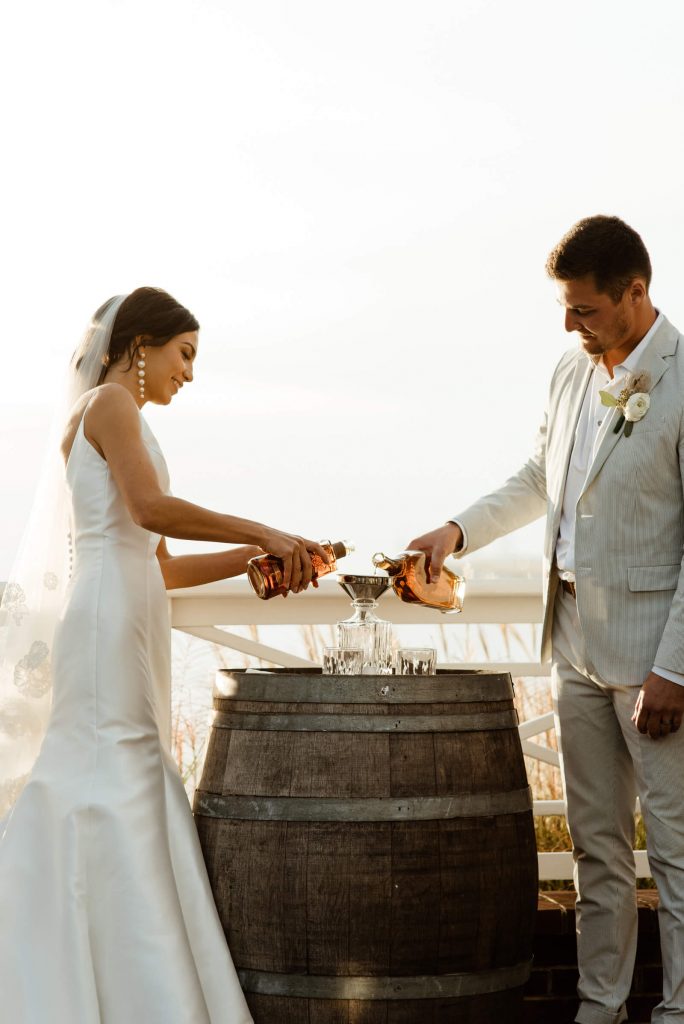 Most Unexpected Event On Your Wedding Day The groomsmen and groom got a flat tire and were late to get pictures taken.
Piece of Advice Enjoy the moment and stop trying to make everything perfect. We were so grateful to have friends and family join us during the pandemic.