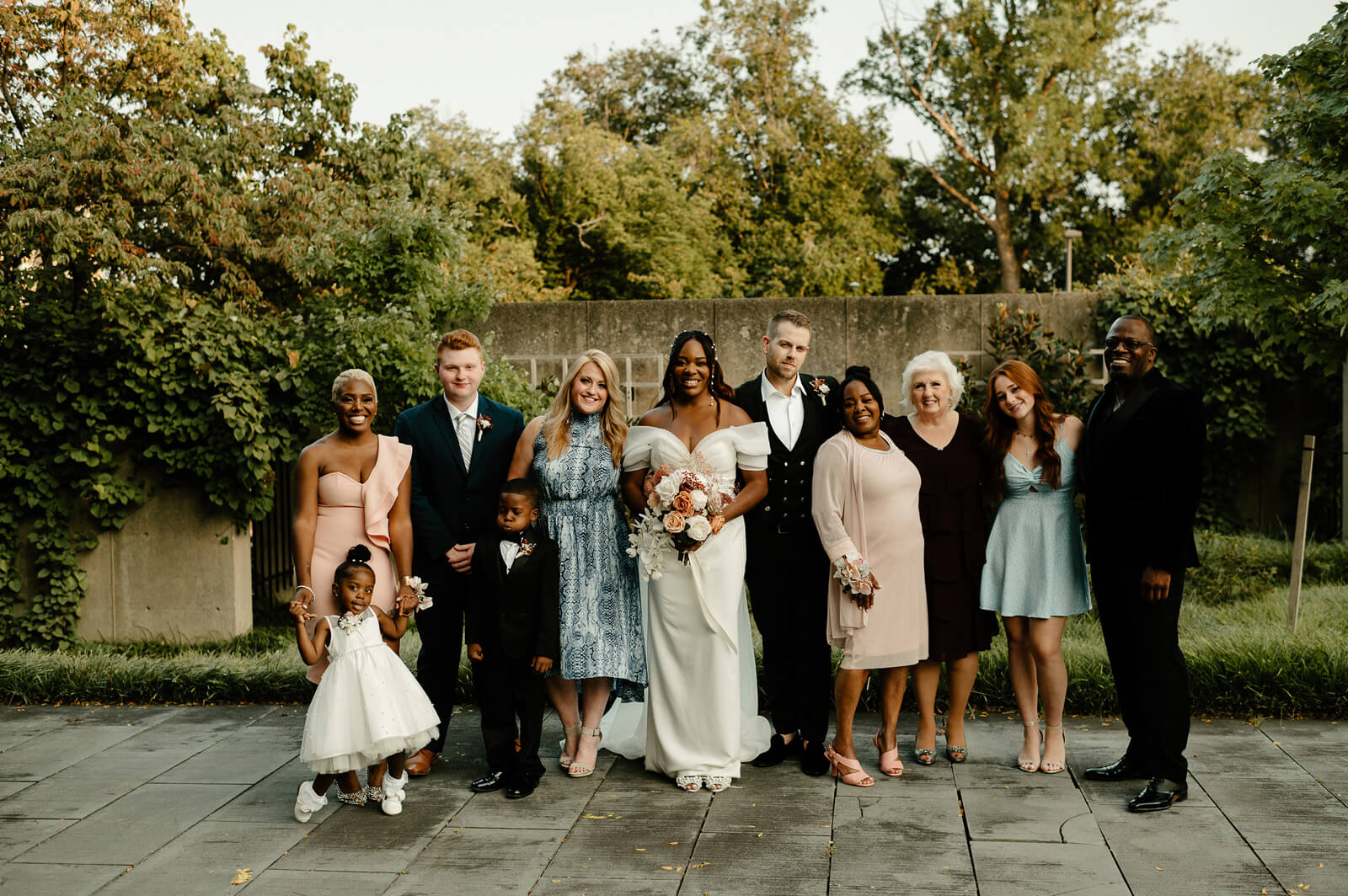 Occupations Deja is in global content operations; Matt is a principal graphic designer
Wedding date September 17, 2022
Number of Attendees 80
Number of Attendants Two, a bubble girl & herald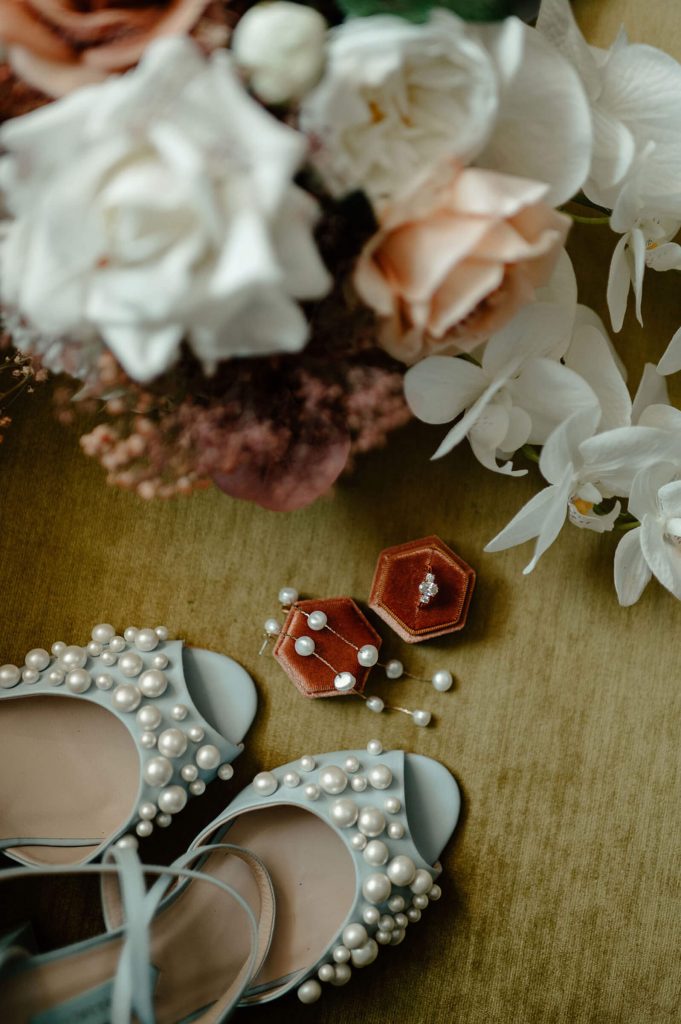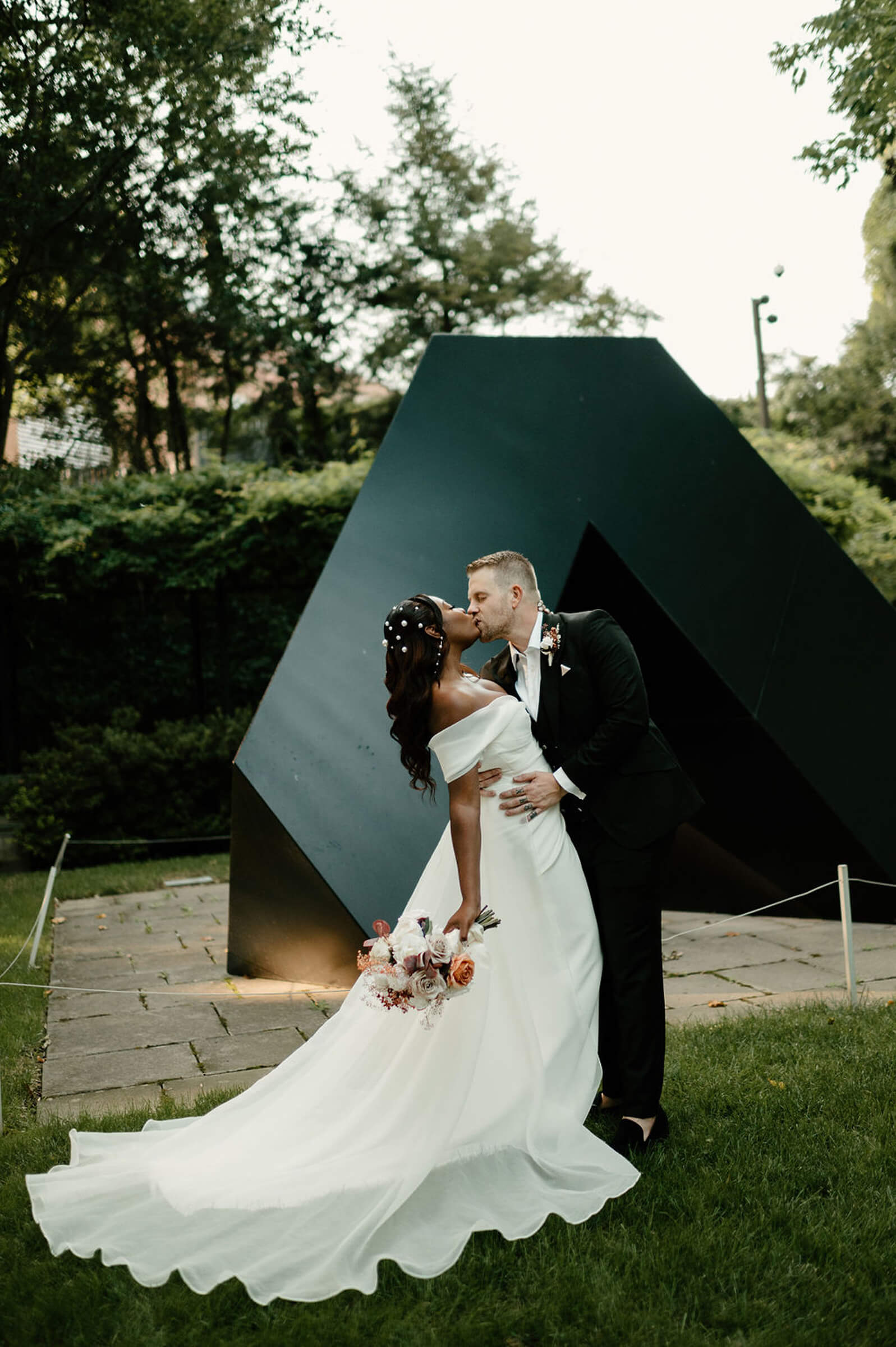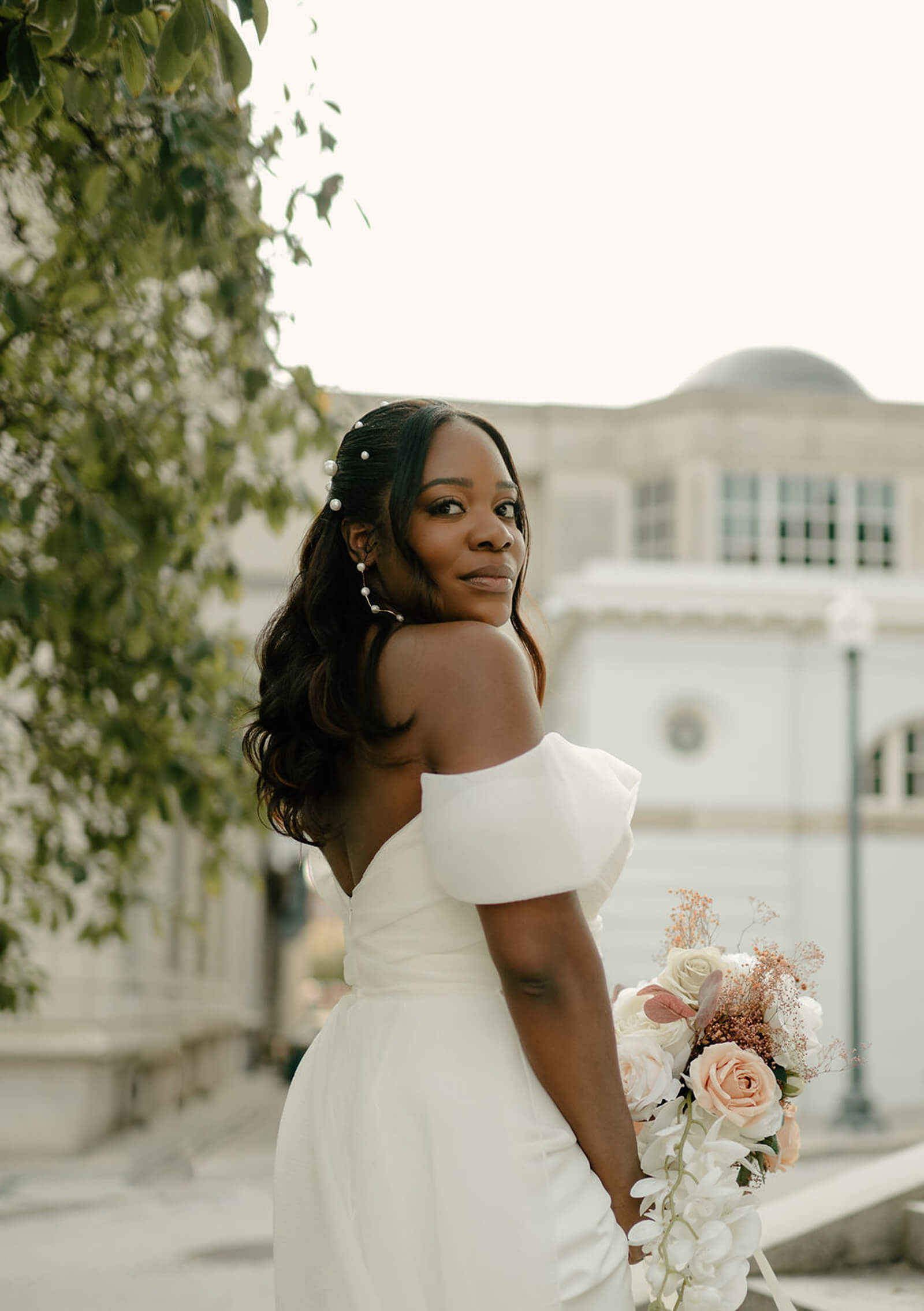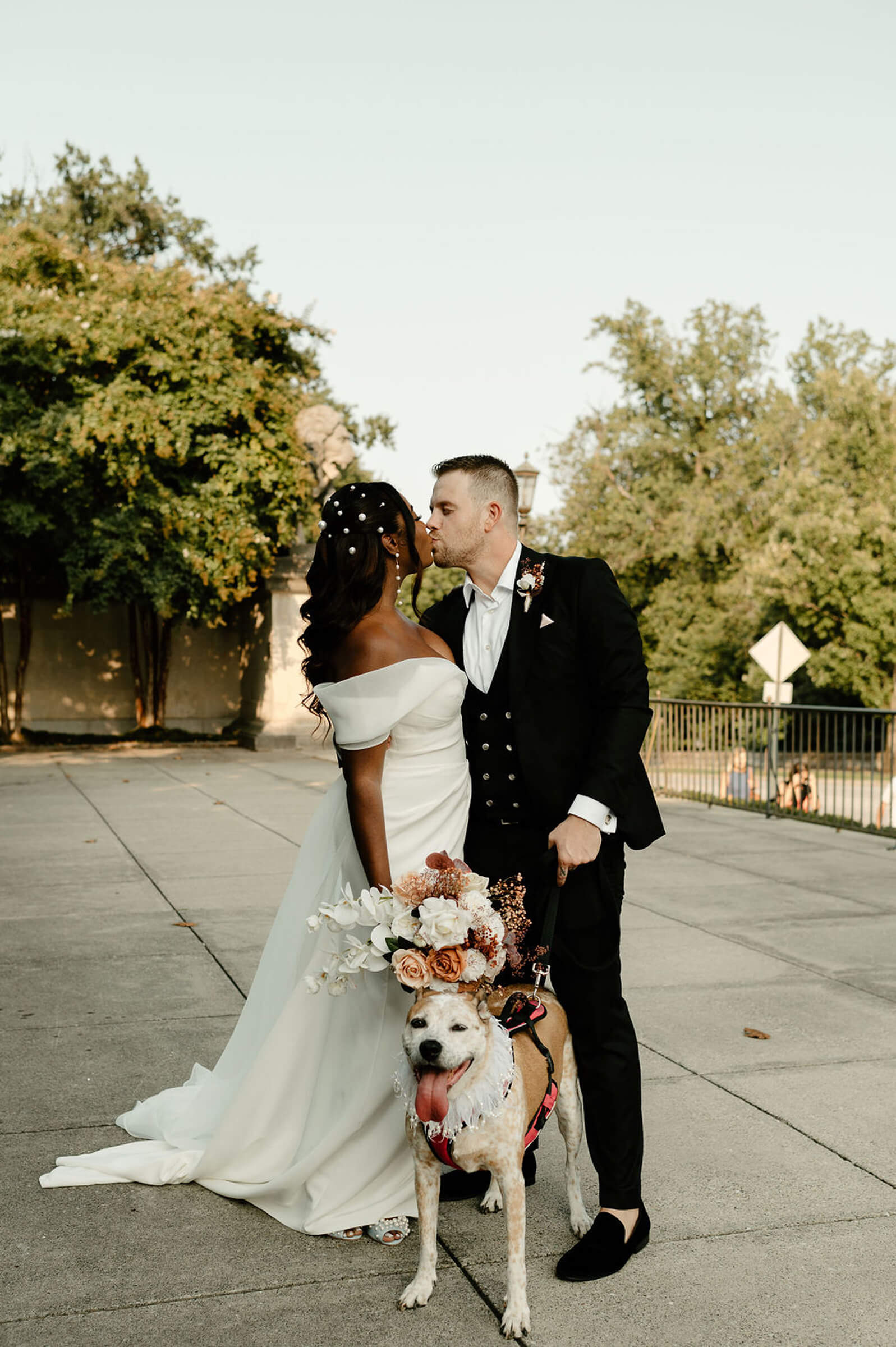 How You Met We met in late 2013 at our respective jobs at a showroom in Manhattan. We quickly became friends over shared loves and annoyances.
The Engagement On a vacation in Palm Springs, Matthew proposed the day before Deja's 30th birthday. Matt found a photographer from LA and proposed in front of Villa Sierra- The Famous Pink Door, under the guise of going on a tour of Indian Canyon. Neighbors cheered on from their windows, and the proposal was quick since they were respectfully rule breaking. They then returned to their Airbnb at Stardust Oasis Guest House and had a private and chill photoshoot followed by dinner at Workshop Kitchen.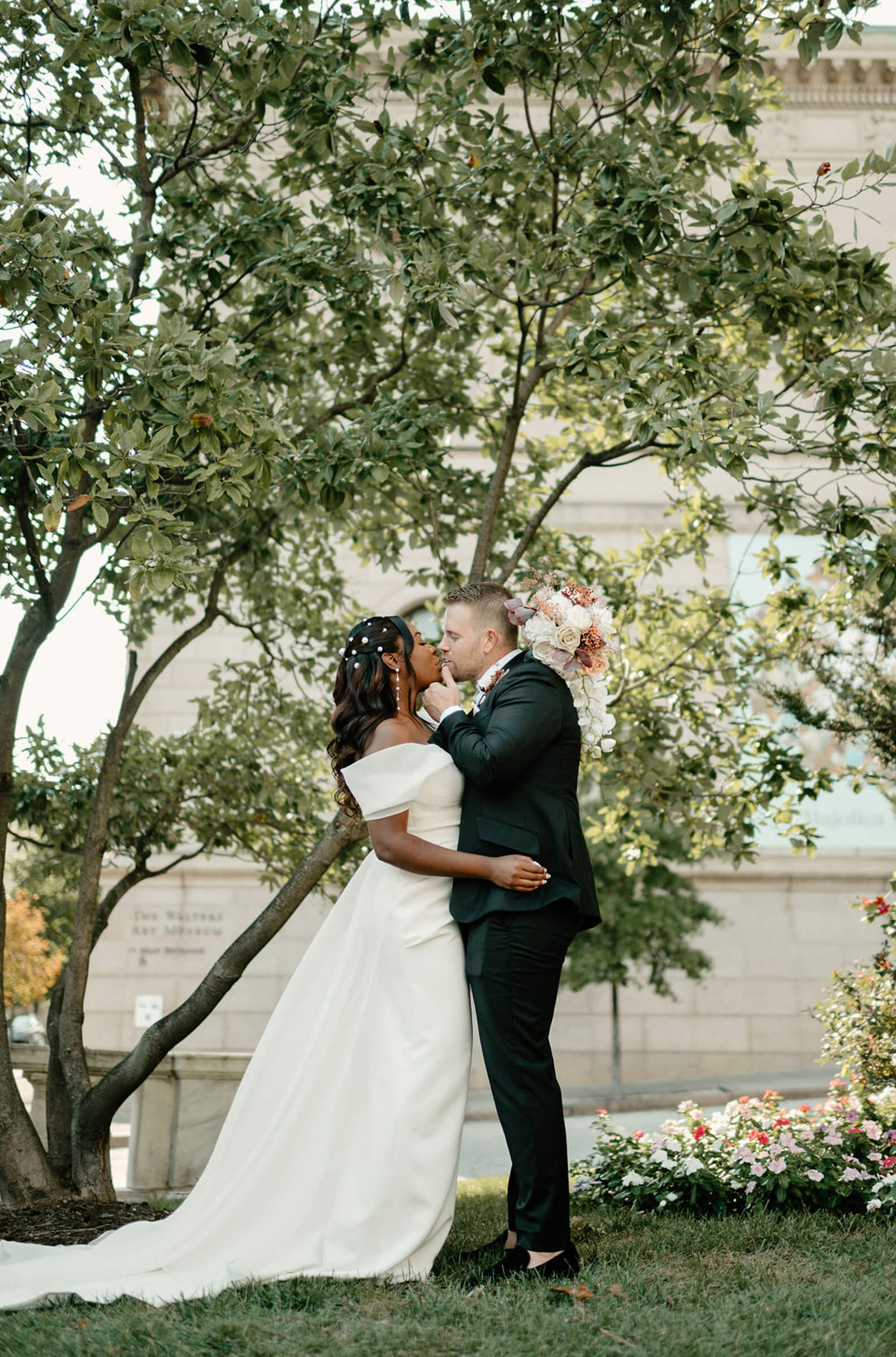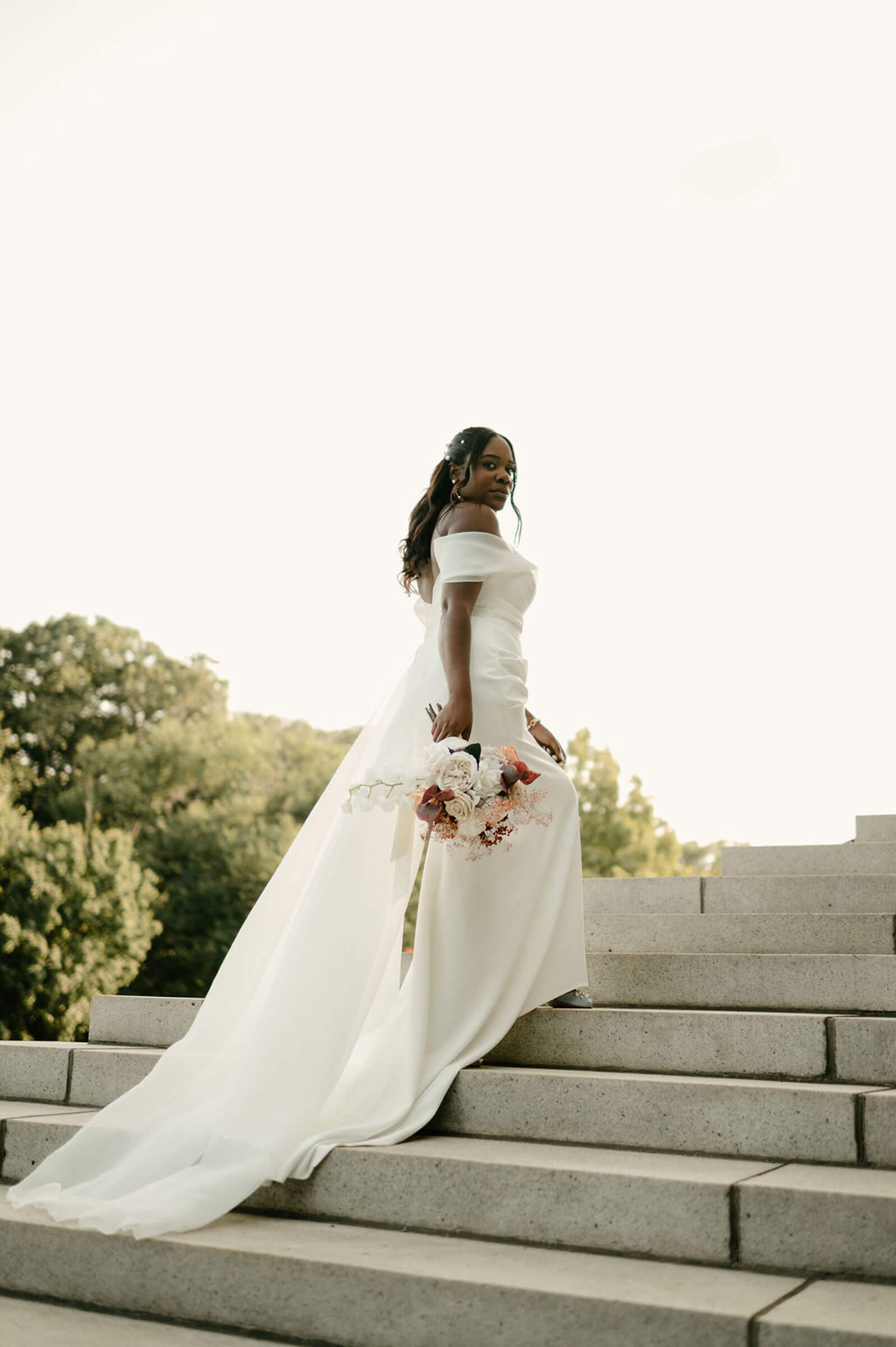 Wedding Design Inspiration When we came across the dreamy tablescape and sculptural arrangement work of Australian event stylists Pia + Jade, we were instantly inspired to plan an intimate wedding with a modern, muted and chic aesthetic.
What Was Unique and Special About Your Wedding Day No formal wedding party and a sage cleanse as part of our ceremony. We also loved how the venue was a sculpture garden and restaurant.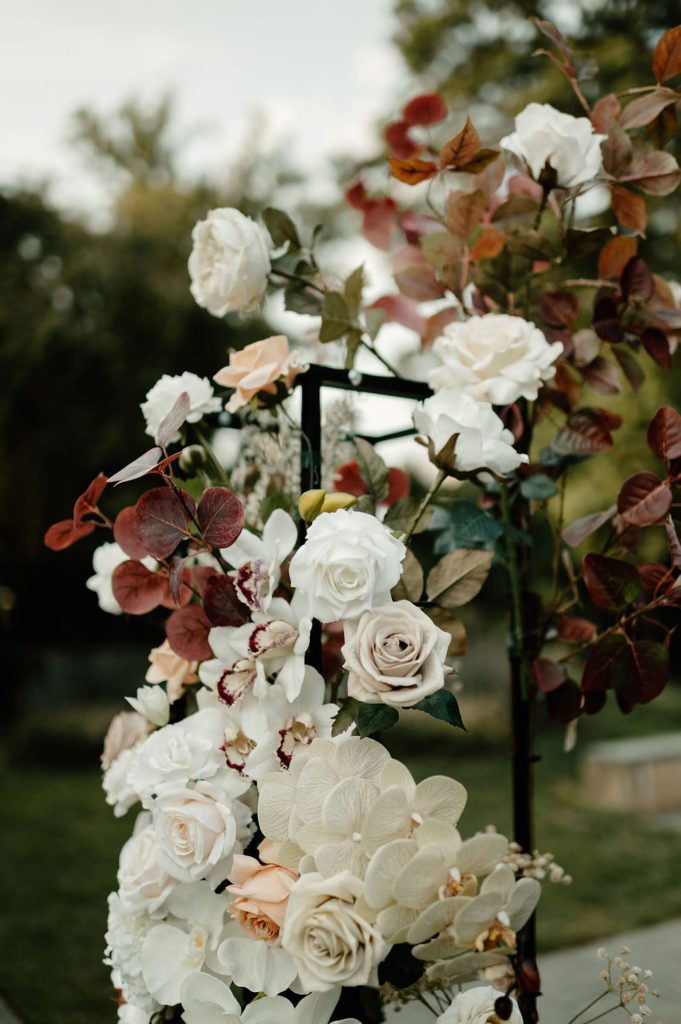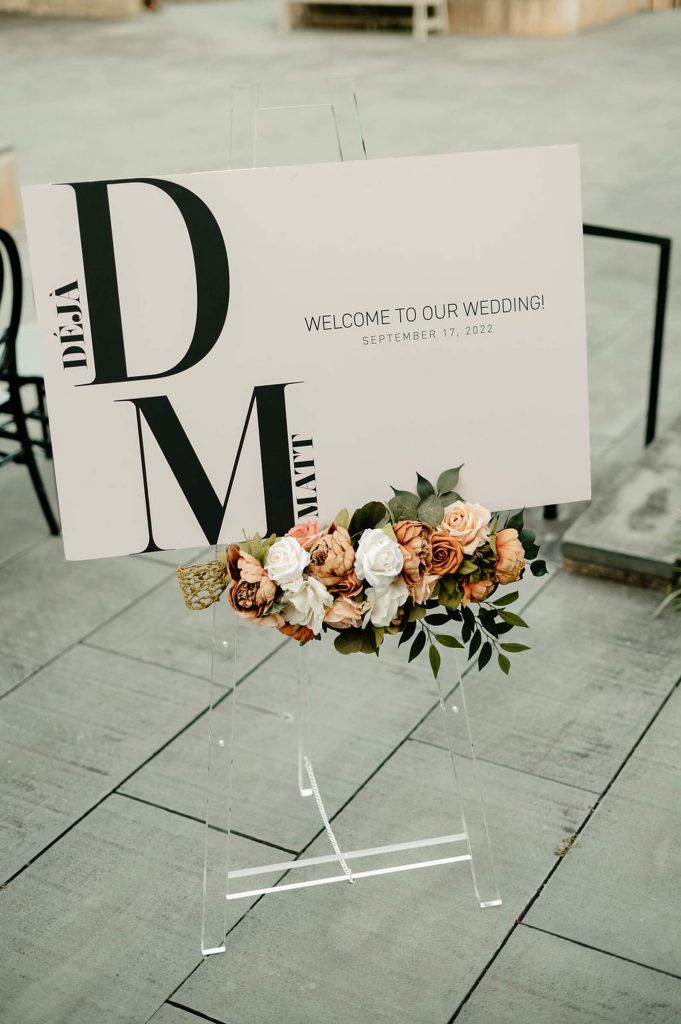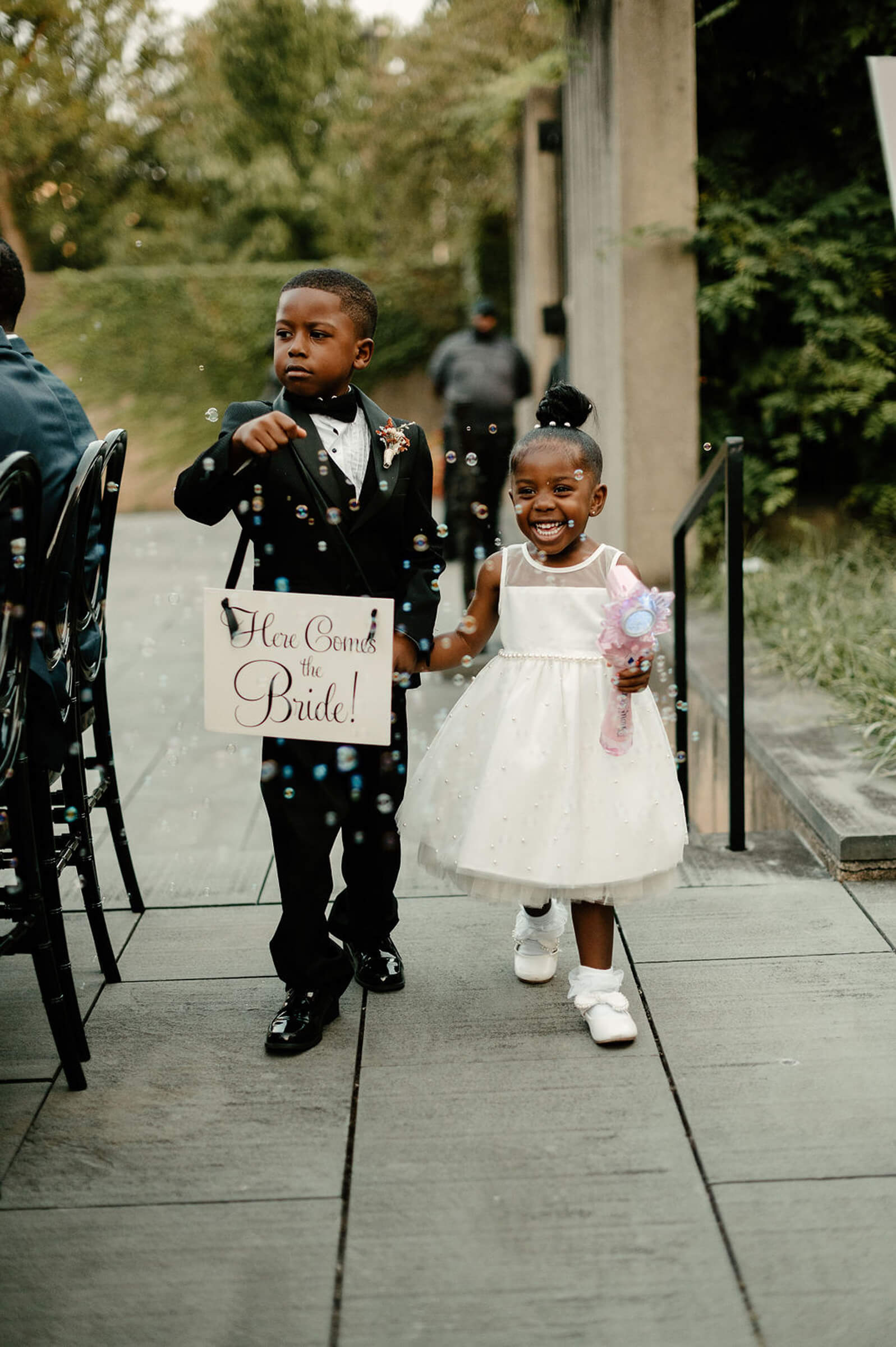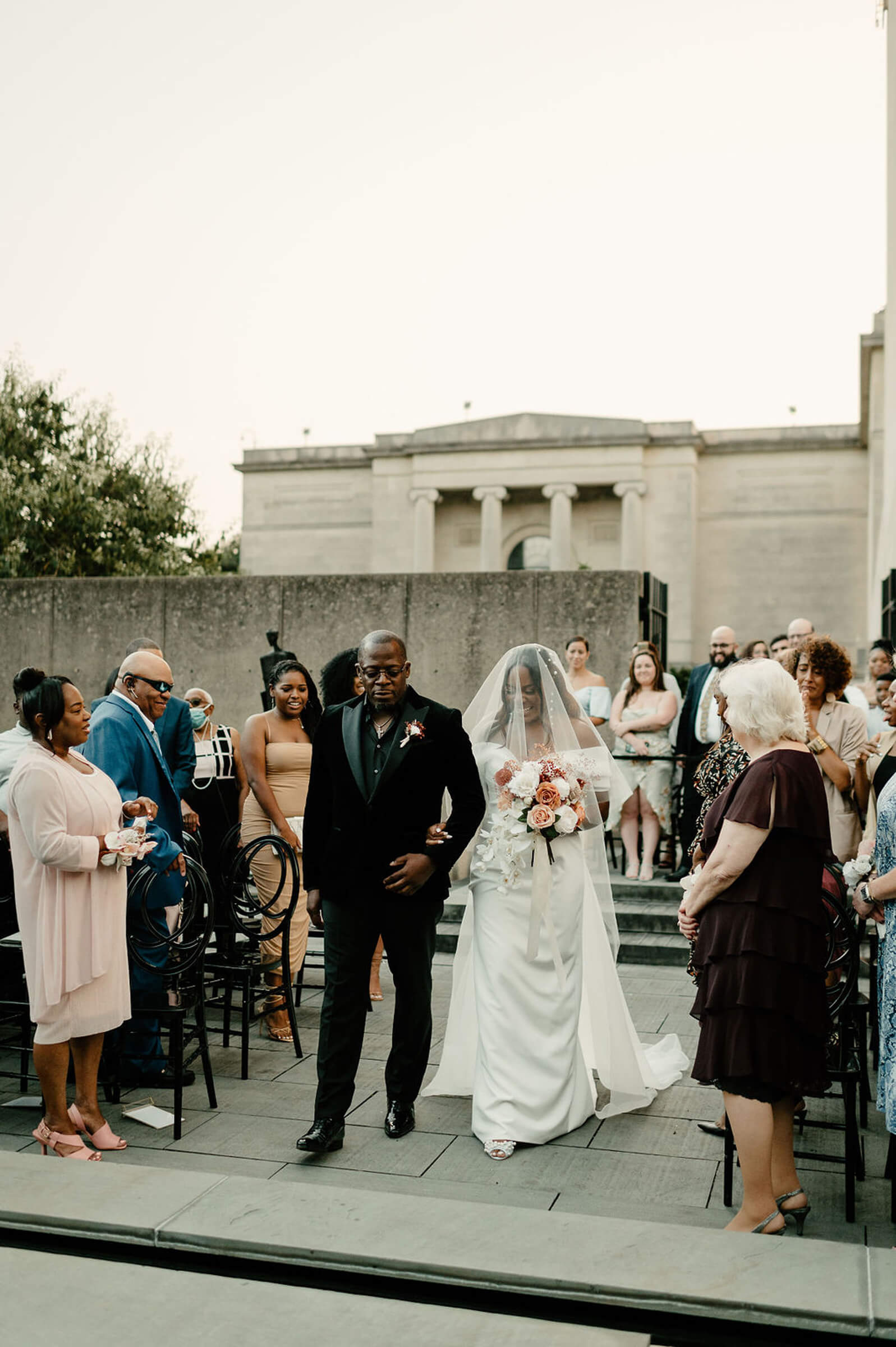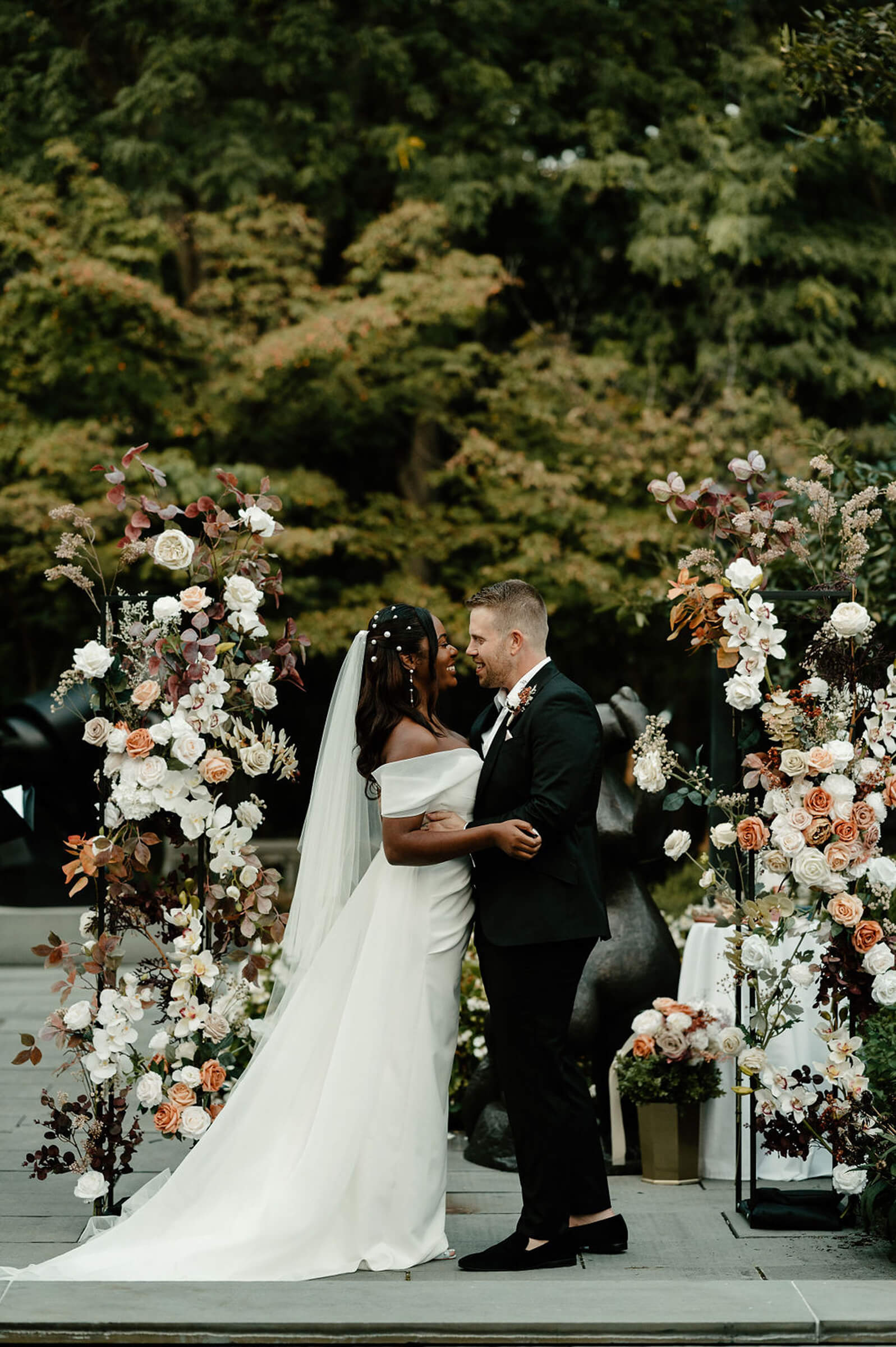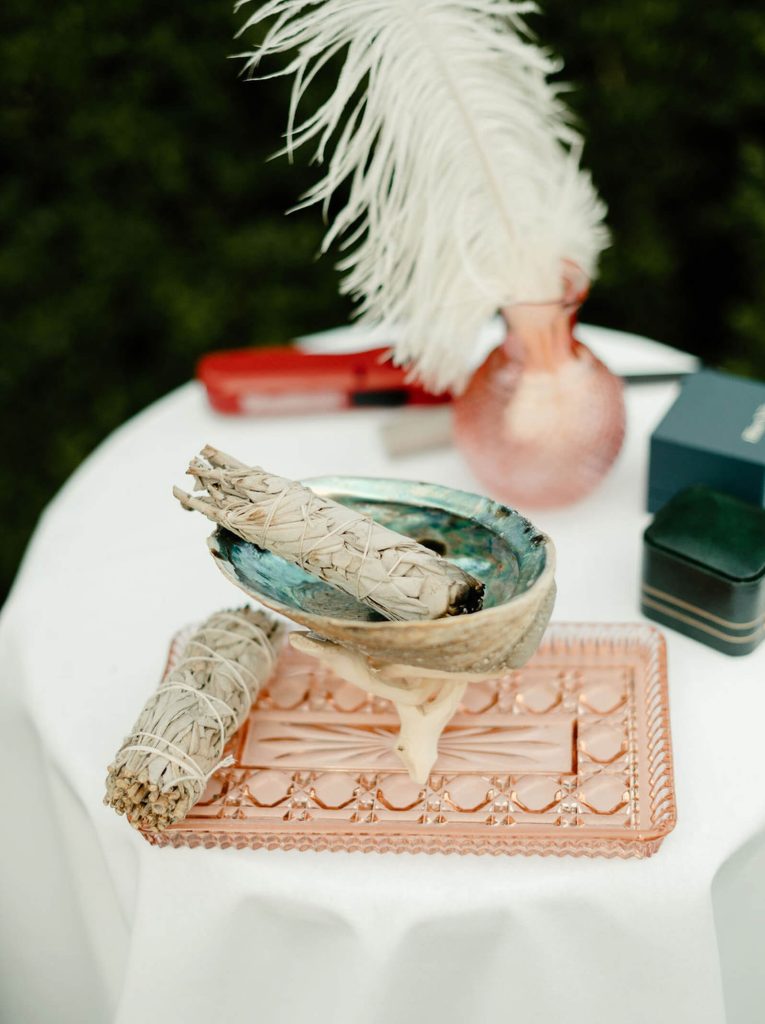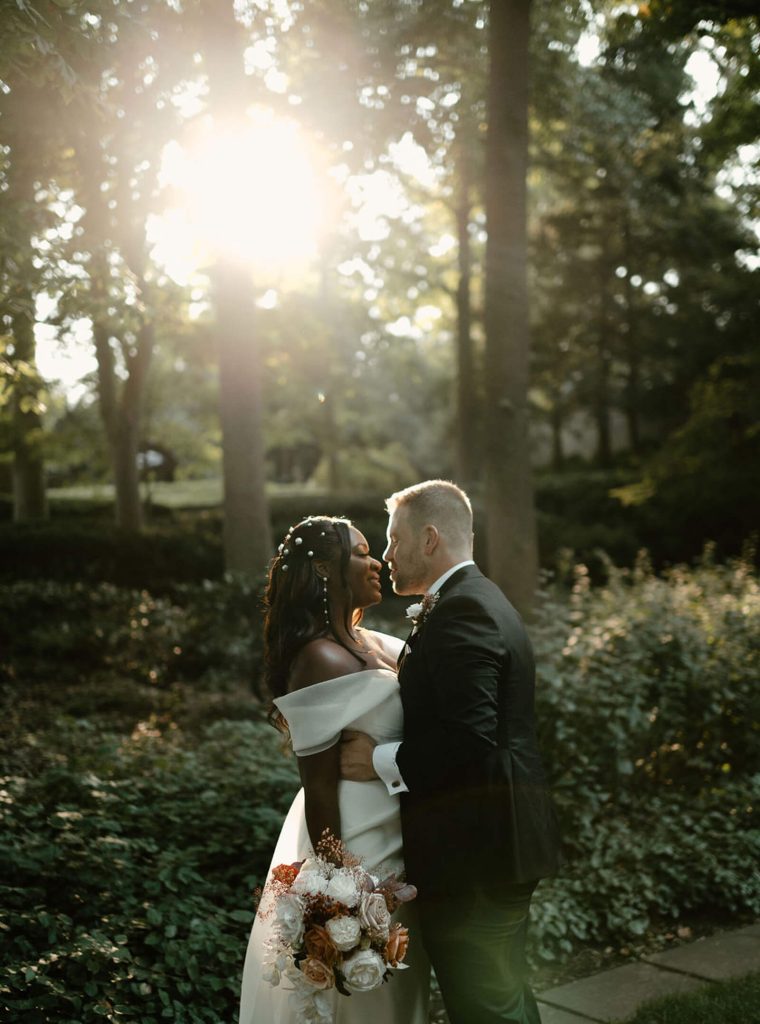 Favorite Details The floral ceremony pillars, Hip Hop/R&B violinist Marvill, and sangria as our couple's cocktail.
Most Unexpected Event On Your Wedding Day Our family photos collided with some guests showing up. A human shield was formed to hide the bride before the ceremony. For the groom, the great support and role of assistant photographer Bernie, feeling like best man for the day.
Piece of Advice Speak up about what's important to you on your very special day. Be considerate of your guests but don't fret over the small stuff. Also, quality silk floral rentals mixed with dry florals are a budget saver and look just as good.