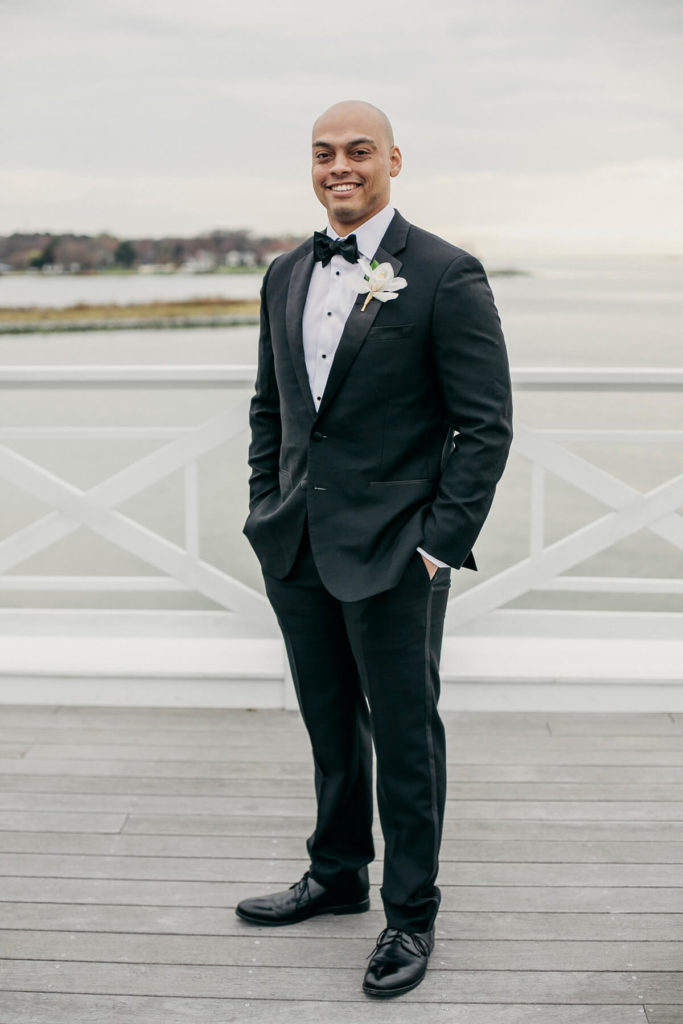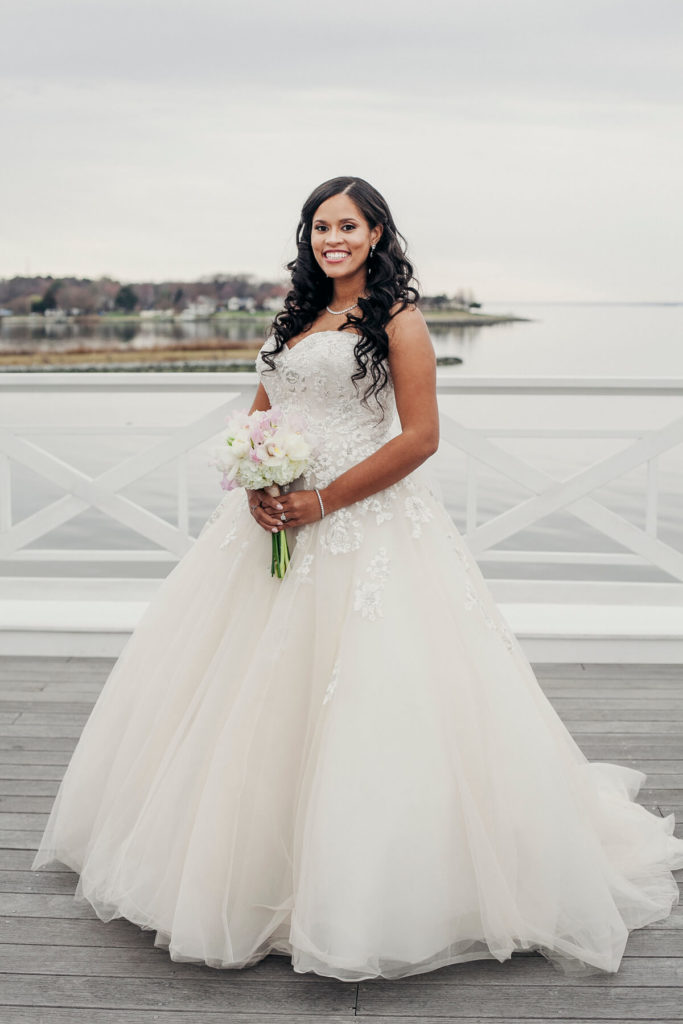 Occupations: Robin in an attorney; Antoine is a business technology consultant.
Wedding date: March 12, 2016
Number of Attendees: 140
Number of Attendants: Eight bridesmaids and eight groomsmen.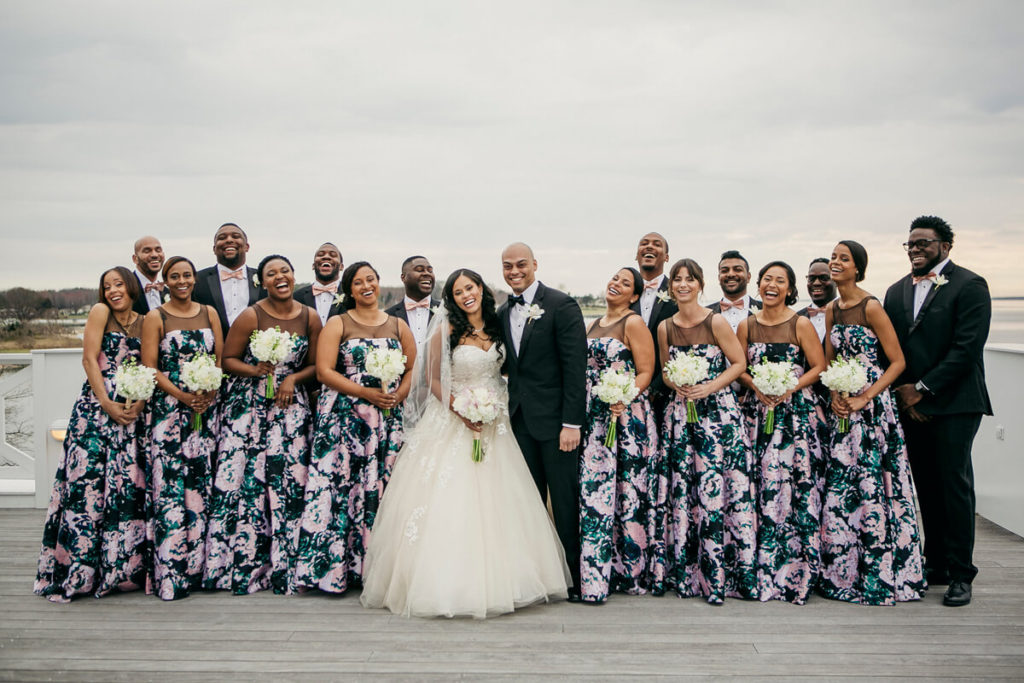 How You Met: A mutual friend had a party in DC over Thanksgiving weekend in 2013 that we both attended. Although we both grew up in DC, we didn't know of each other and had not met until that day. About two hours into the party we started talking and realized we had a lot in common. Robin was in grad school in Rhode Island at the time and was only home for the holiday, so we exchanged numbers with the hopes of keeping in touch. We talked every day after that point and Antoine even helped Robin with her homework. Robin returned to DC for her winter break in December, at which point Antoine asked Robin to be his girlfriend.
The Engagement: Antoine had a proposal planned for an upcoming trip to Dubai. He decided he couldn't wait and proposed during a quiet evening at home instead. We then celebrated the engagement with some friends and family on our trip.
Personal Note from Robin: I'd say it is special that Antoine chose to date and later marry a woman knowing she has a neurological disease. Robin has multiple sclerosis, and for several years (before Antoine), it made dating pretty difficult. Once Robin revealed to someone she dated that she had to give herself daily injections for an incurable and potentially debilitating disease, he decided it was something he'd prefer not to deal with. Antoine found out within 24 hours of meeting Robin, when a mutual friend asked (in front of Antoine) if Robin would be putting together a team again for the DC MS Walk. Robin was searching for a way to respond (wishing that information weren't revealed so quickly) and Antoine responded that he grew up with an aunt with MS and an uncle who was confined to a wheelchair—it was completely normal to him. So much so that as we began to date, Antoine gave Robin her injections on days she couldn't bring herself to do it.
Wedding Design Inspiration: I pulled pictures from Pinterest that were romantic, floral, and had lots of greenery.
What Was Unique and Special About Your Wedding Day: We planned our wedding in three months and almost all of our family and friends from around the country were still able to come.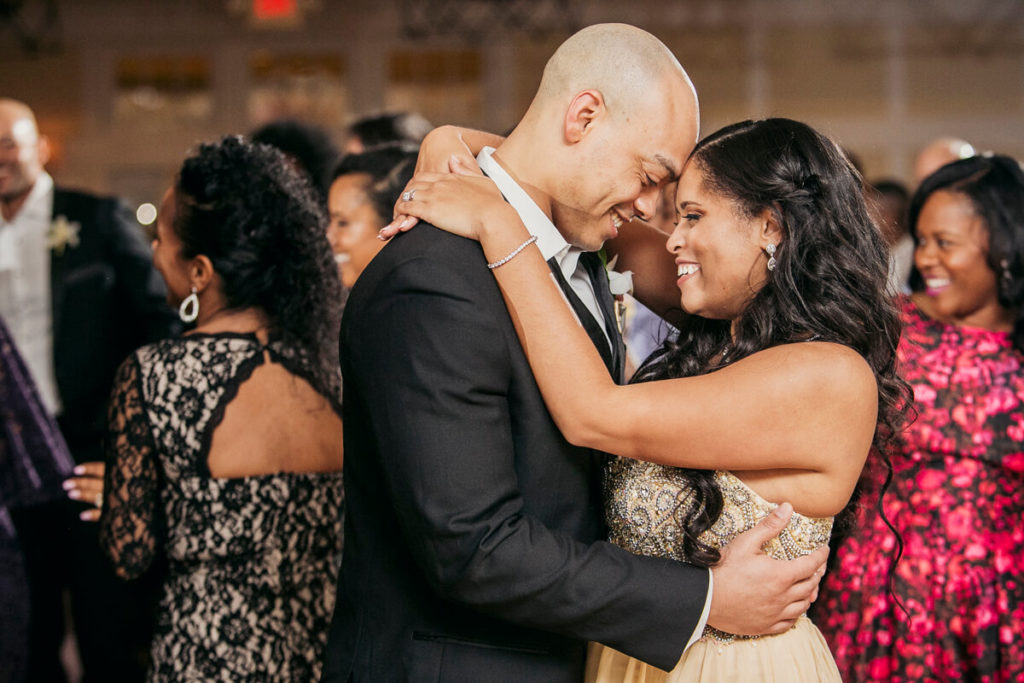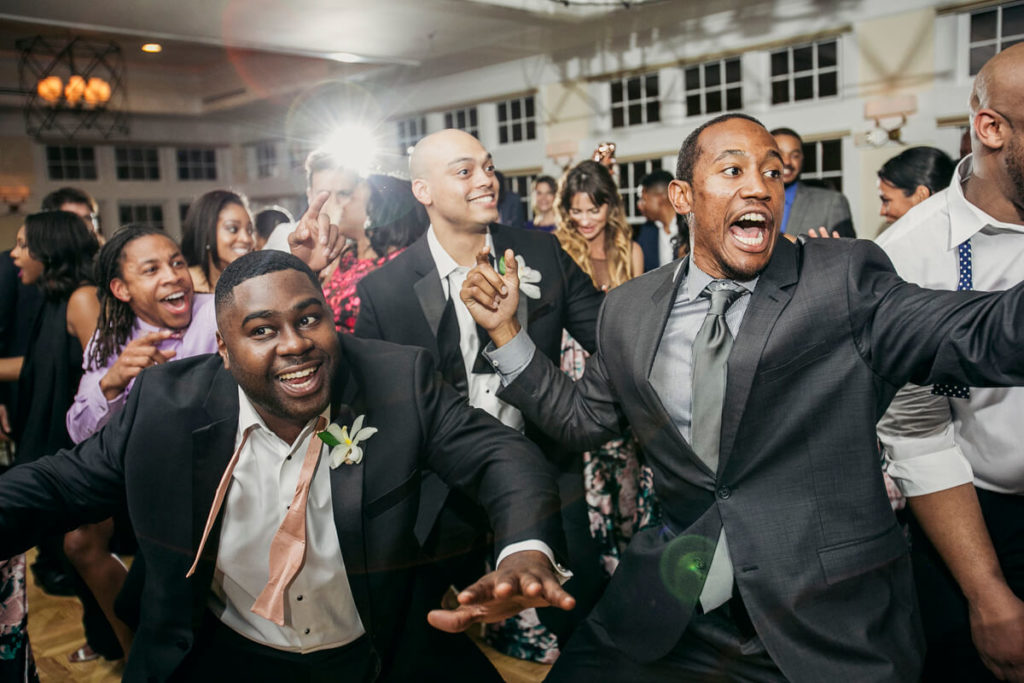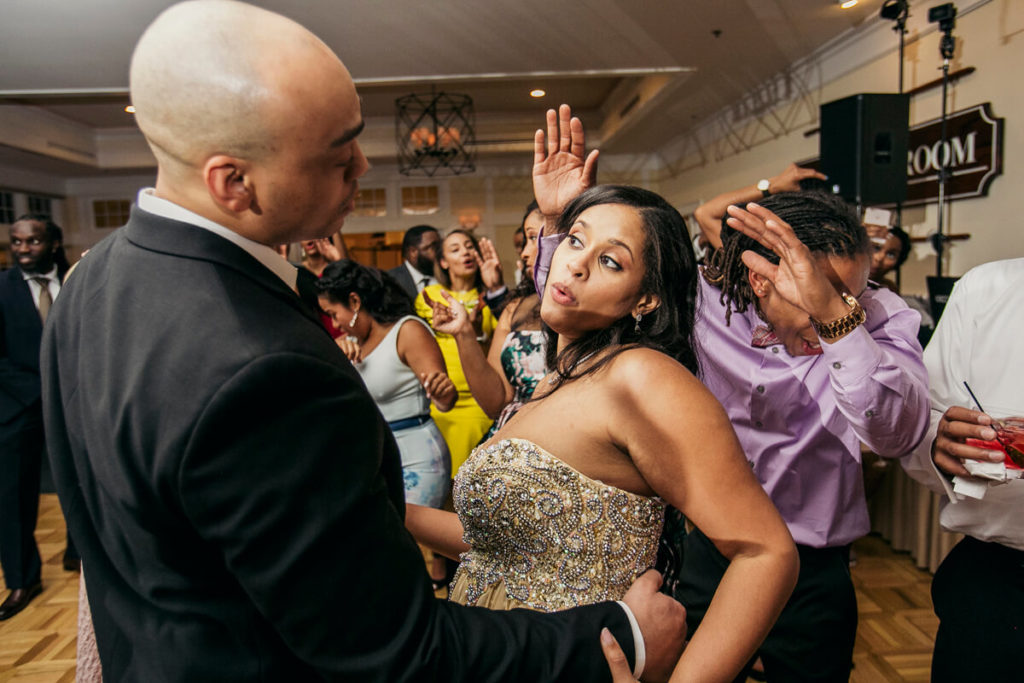 Favorite Details: My bridesmaids' dresses and the Maryland crab shaped chocolates as wedding favors. Our first dance song, "I Choose You," by Willie Hutch.
Piece of Advice: Know your work style when choosing people to help you plan the wedding and when managing family members who want to participate in planning. If you are very Type A and like things done quickly and well—look for that in a planner; give tasks to family members that you are OK with not being done on your timeline.