This originally ran as a Local Love in the 2020 issue.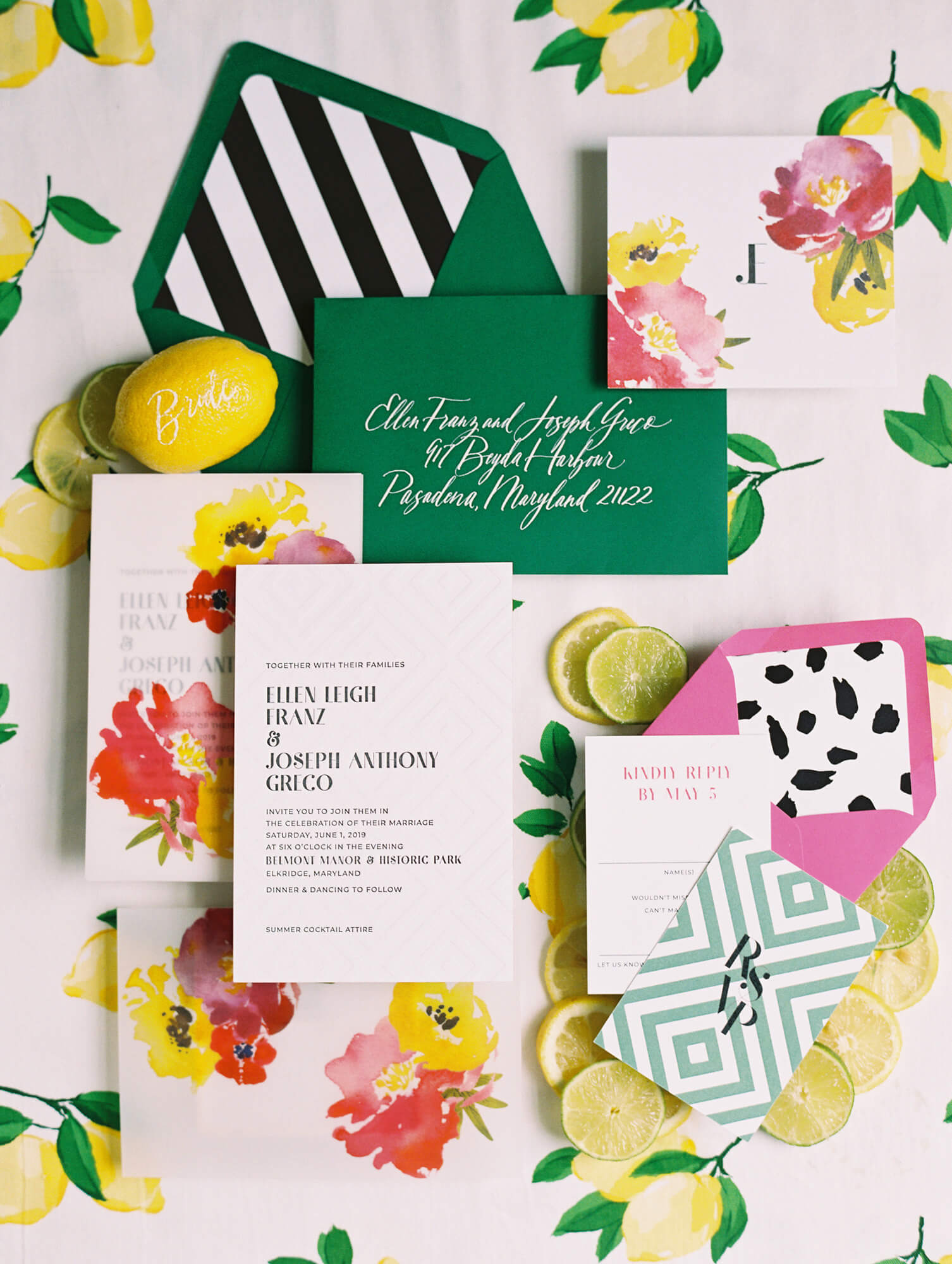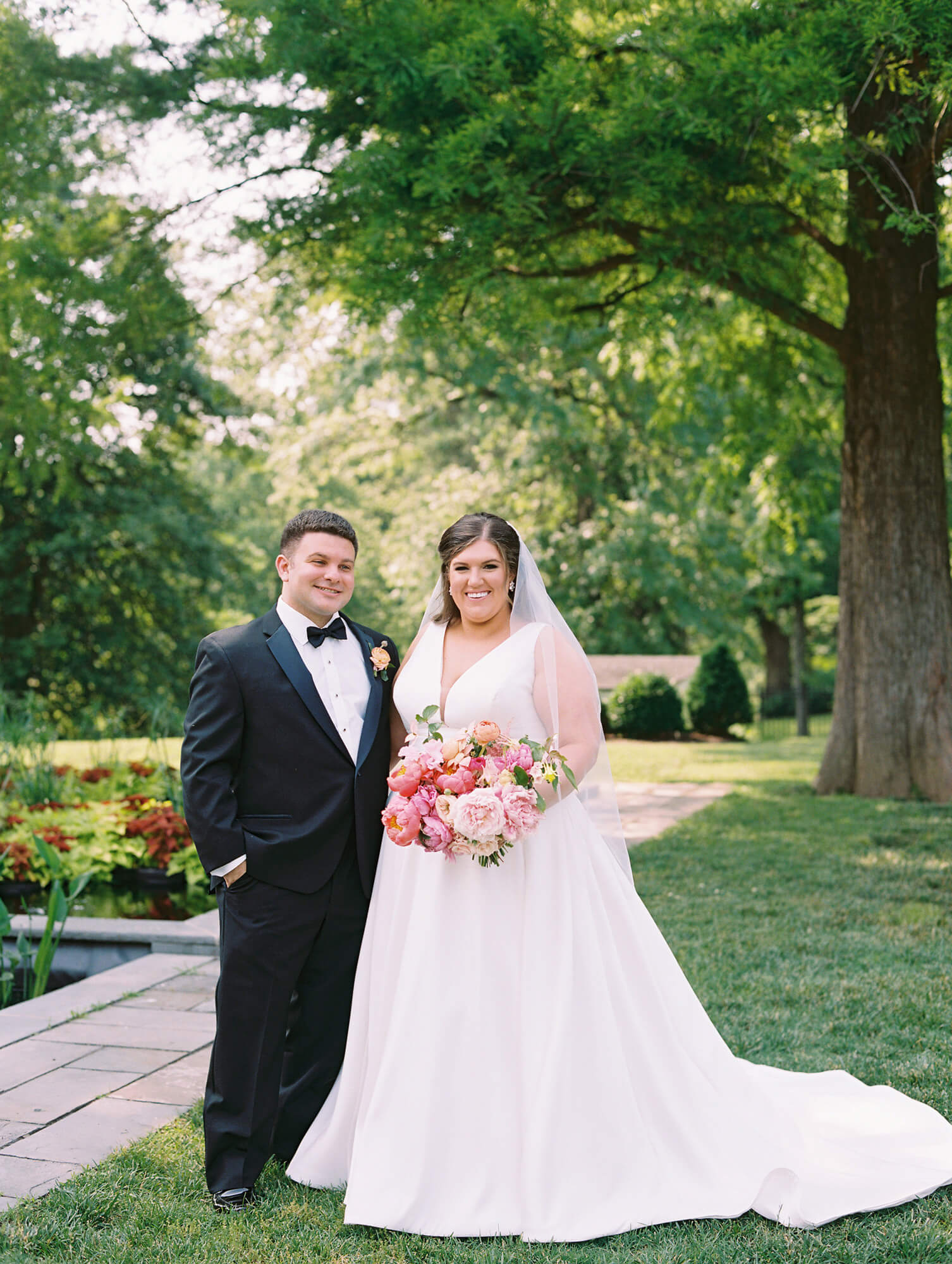 Wedding Date June 1, 2019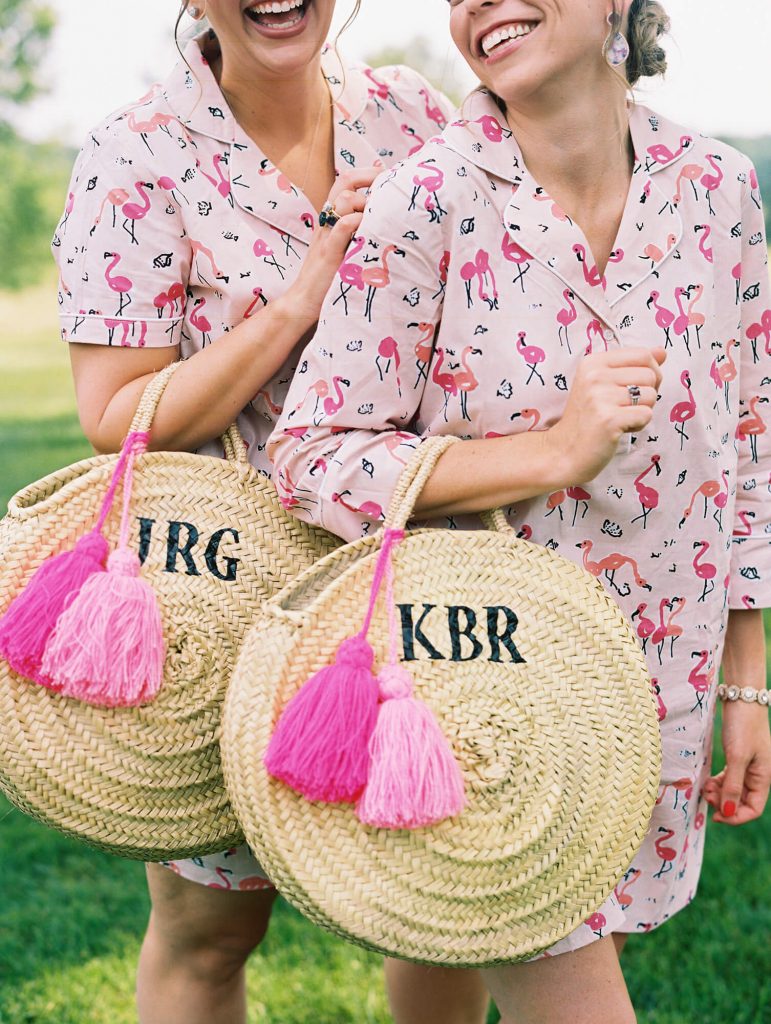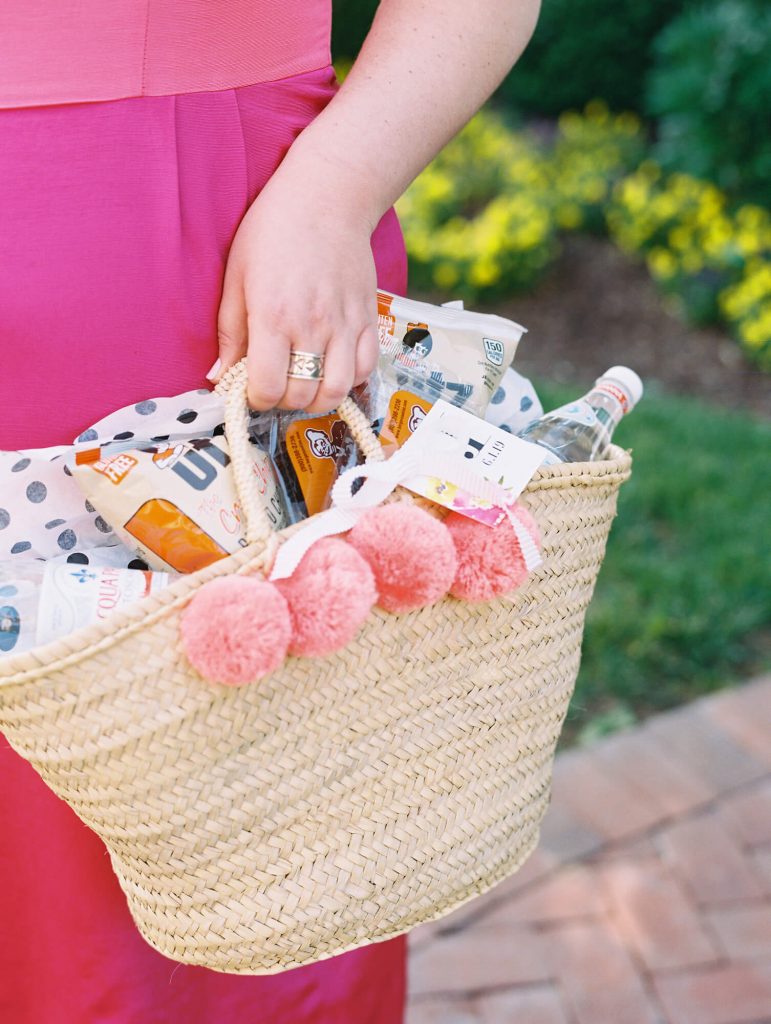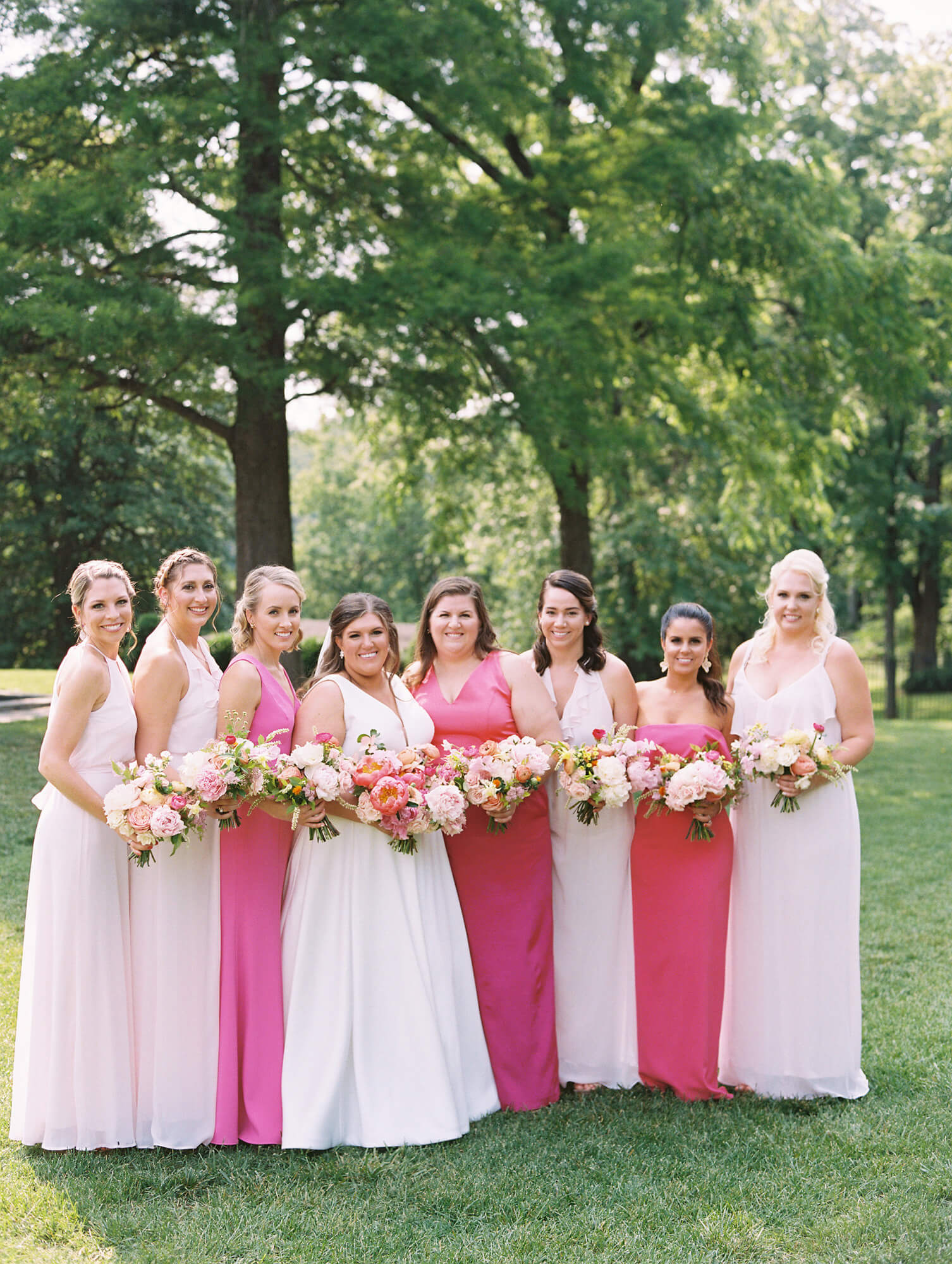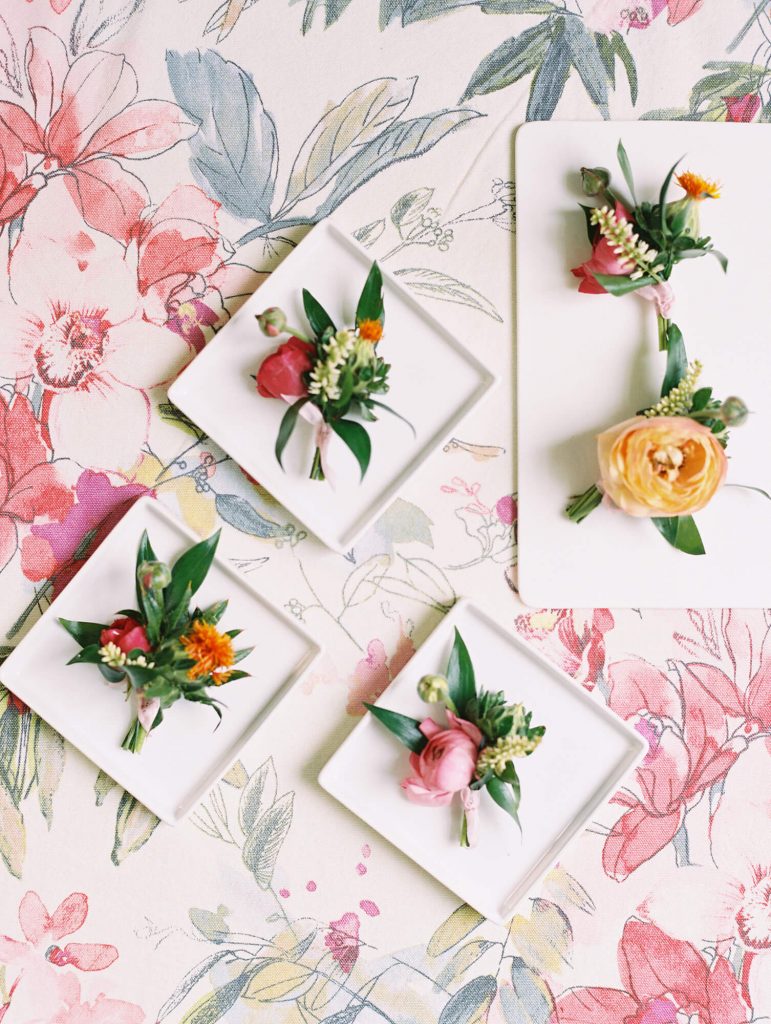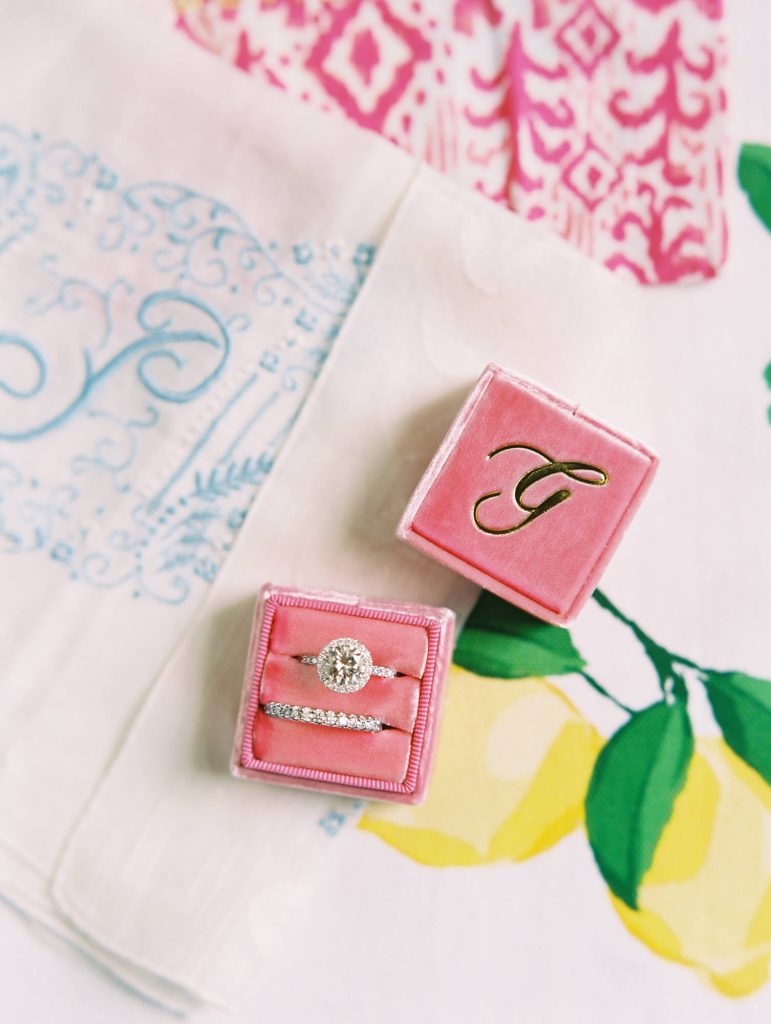 Like all good 21st-century couples, Ellen Franz and Joseph Greco met on a dating app. The two had connected on Hinge and had their first date at the (former) Boathouse Restaurant in Canton. There was an instant connection as they talked non-stop over guacamole and drinks. Afterward, Joseph suggested a trip to the karaoke bar Walt's Inn, where he goofily sang Darius Rucker's "Wagon Wheel." And when Joseph walked Ellen home, they realized they lived on the same street one block apart. "We could see each other's front door from our own front doors," says Ellen with a laugh. (Good thing it worked out.)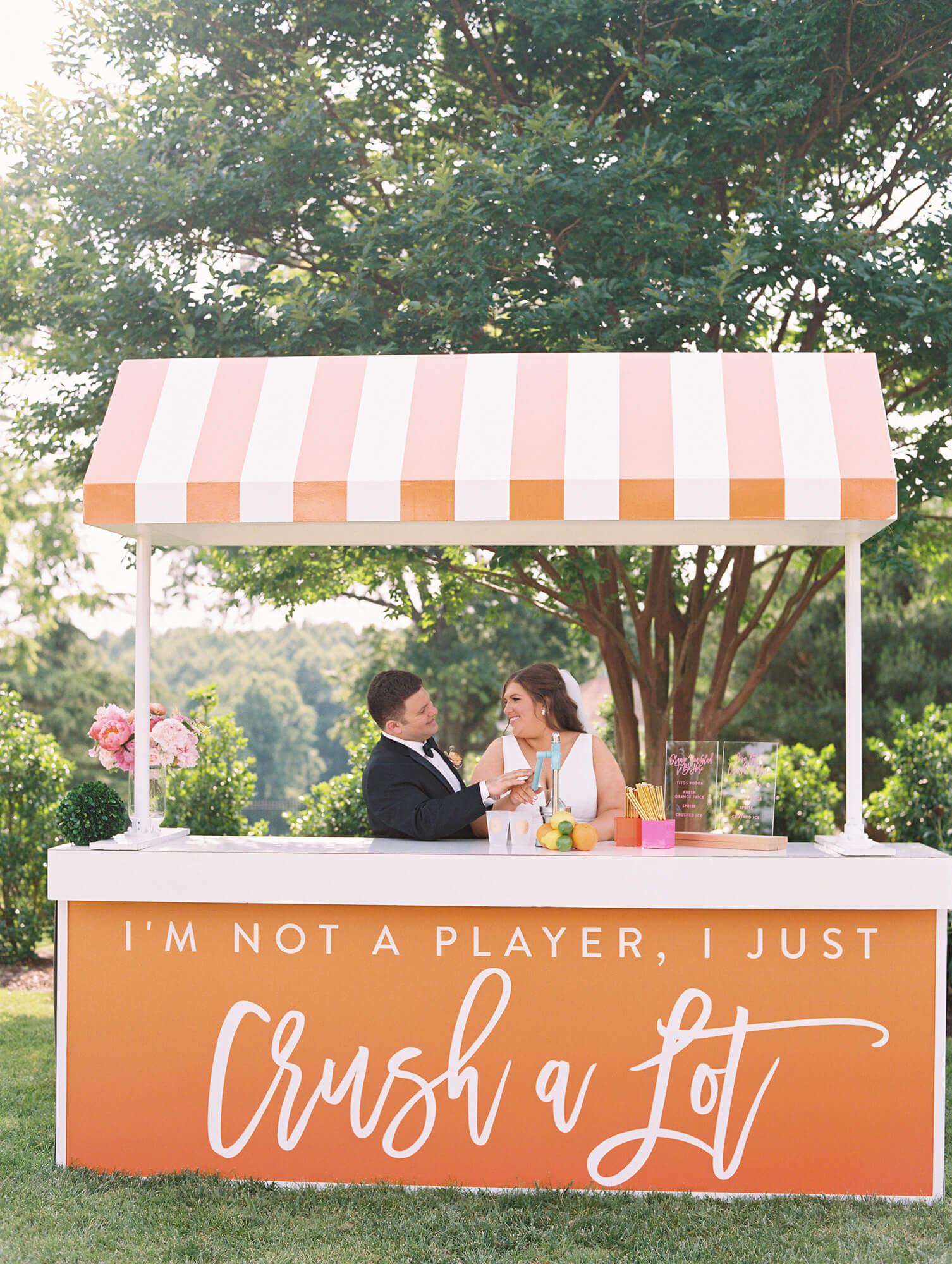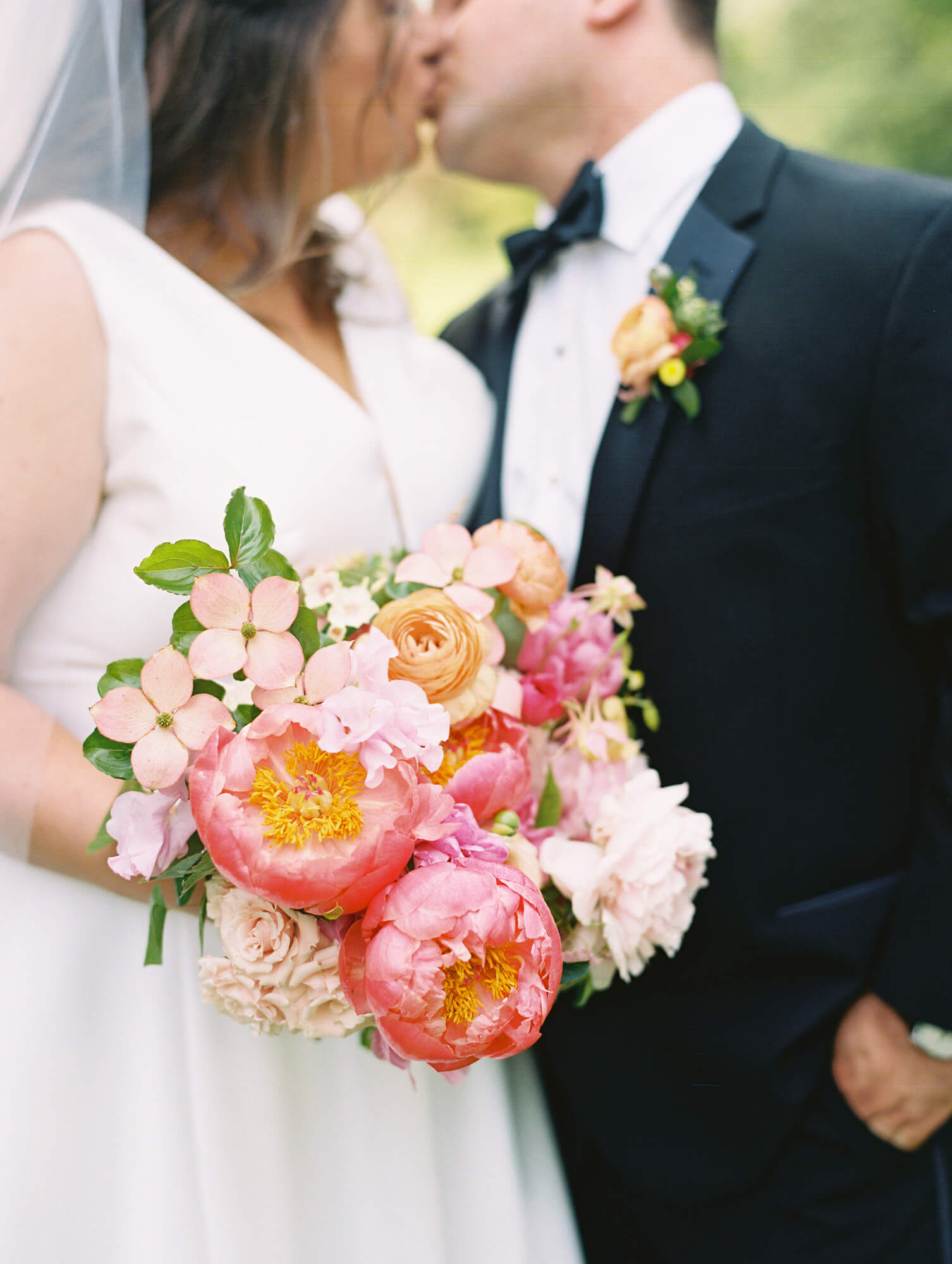 The two would often return to The Boathouse to celebrate anniversaries and meet up with friends, so it wasn't odd to Ellen when they headed there in May 2017 to have brunch. Under the guise of taking a few photographs by the water, the group headed outside. Joseph and Ellen posed for a few photos and then, while friends snapped pictures, he got down on one knee and popped the question. Ellen, a former full-time employee of Lemon & Lime Event Design who now works as an event planner for the Fund for Johns Hopkins Medicine, knows what makes a wedding special.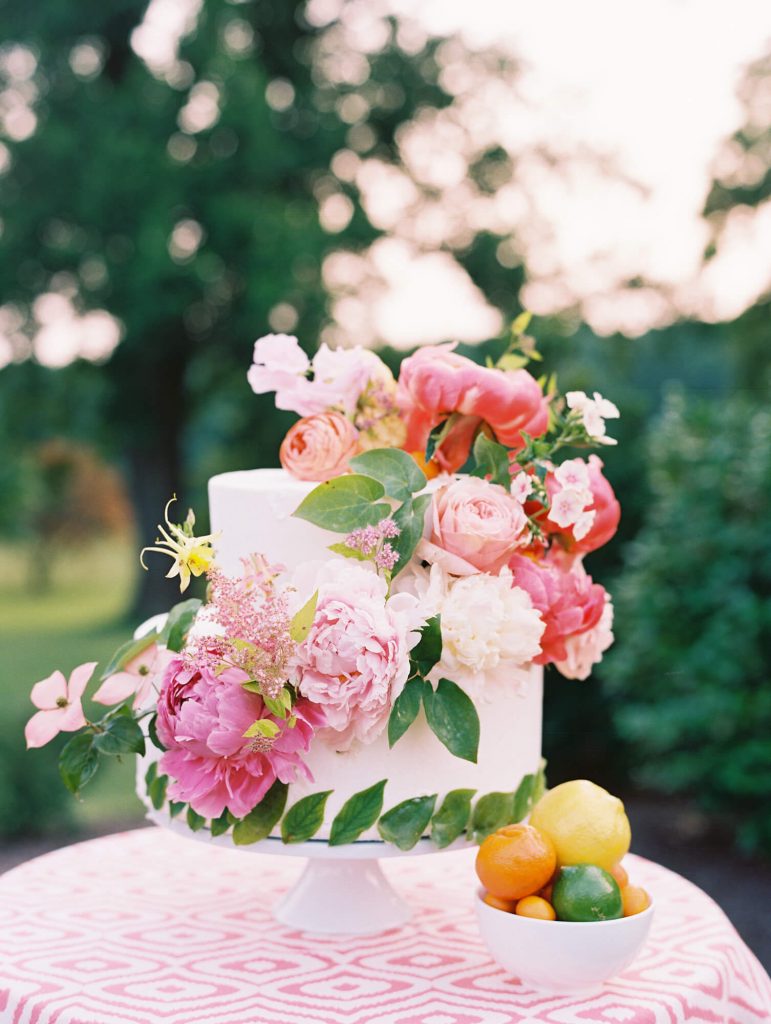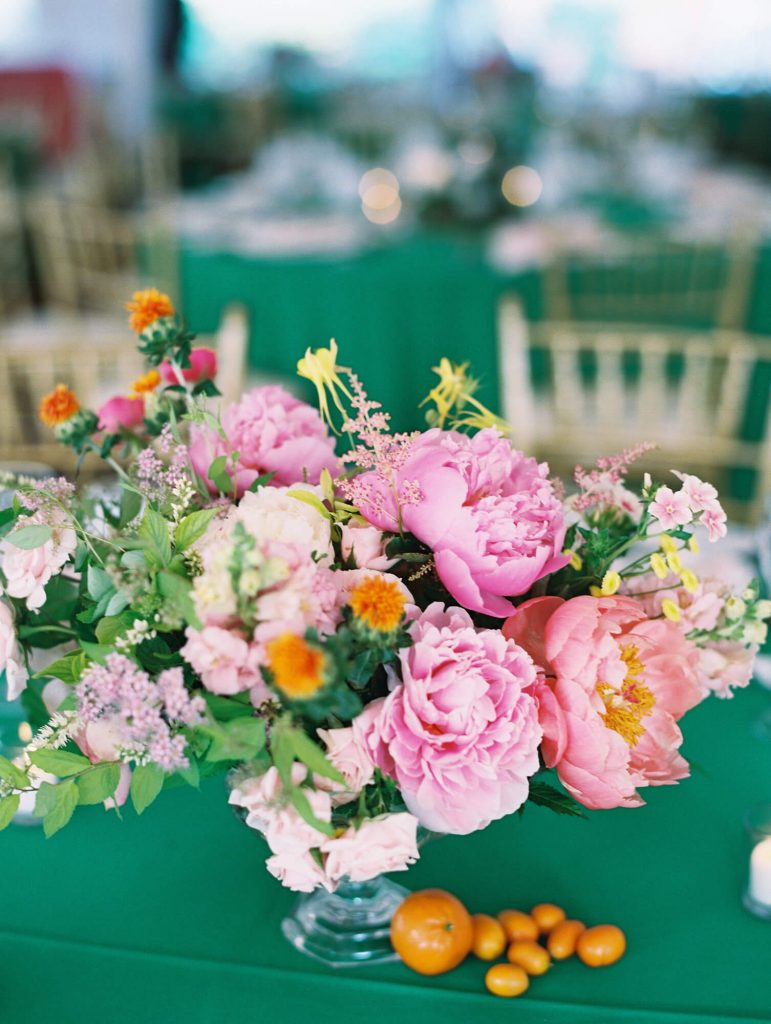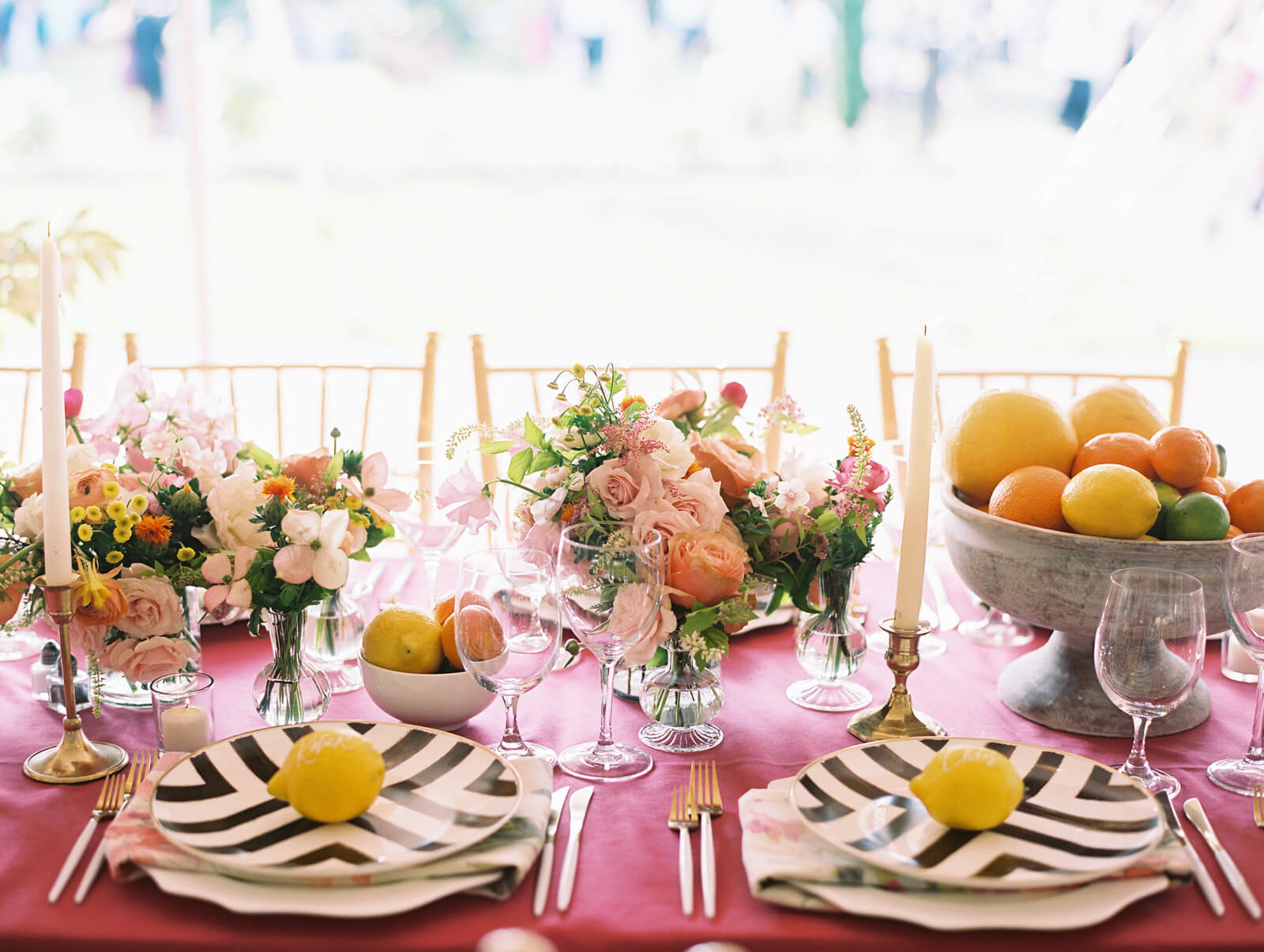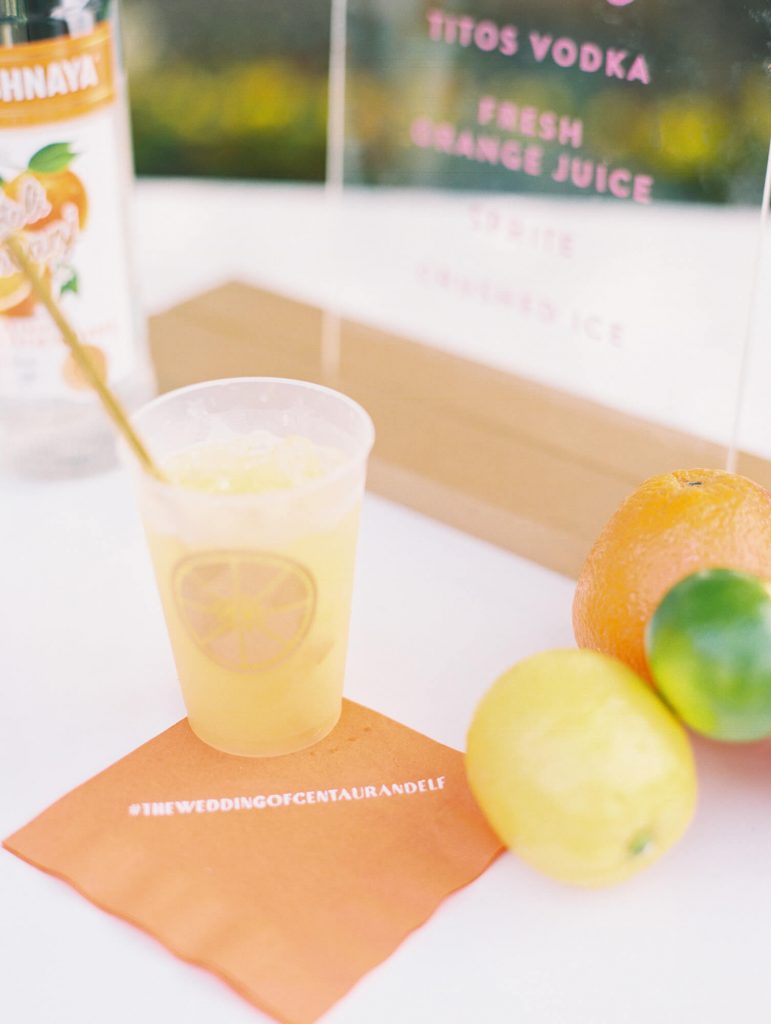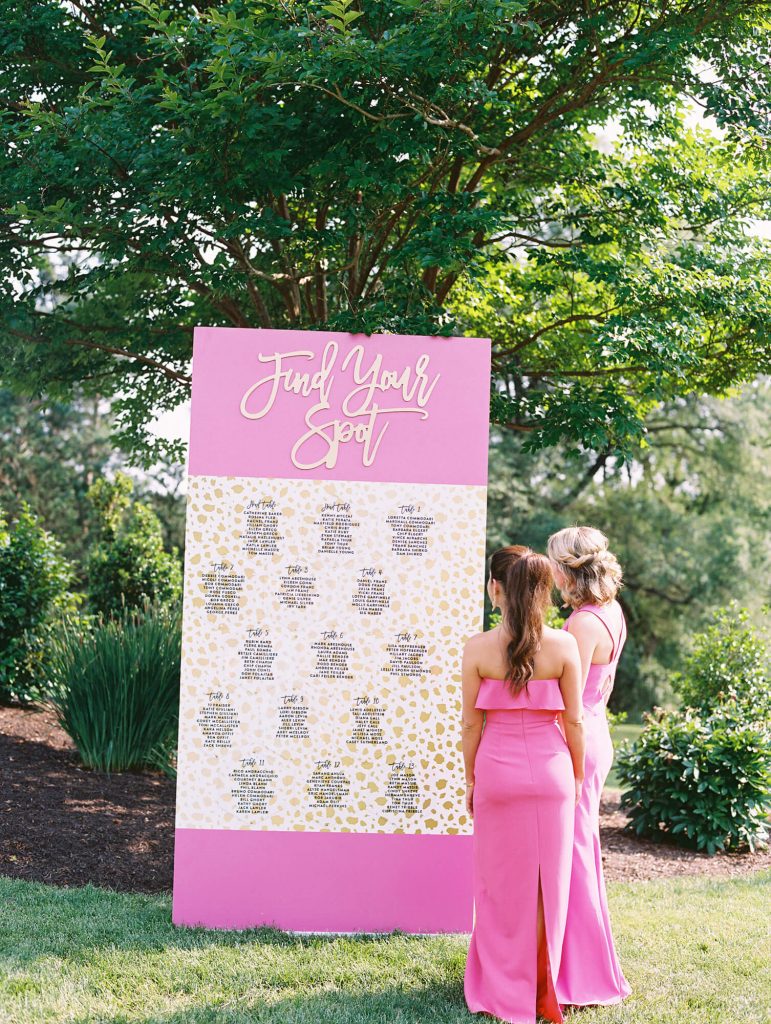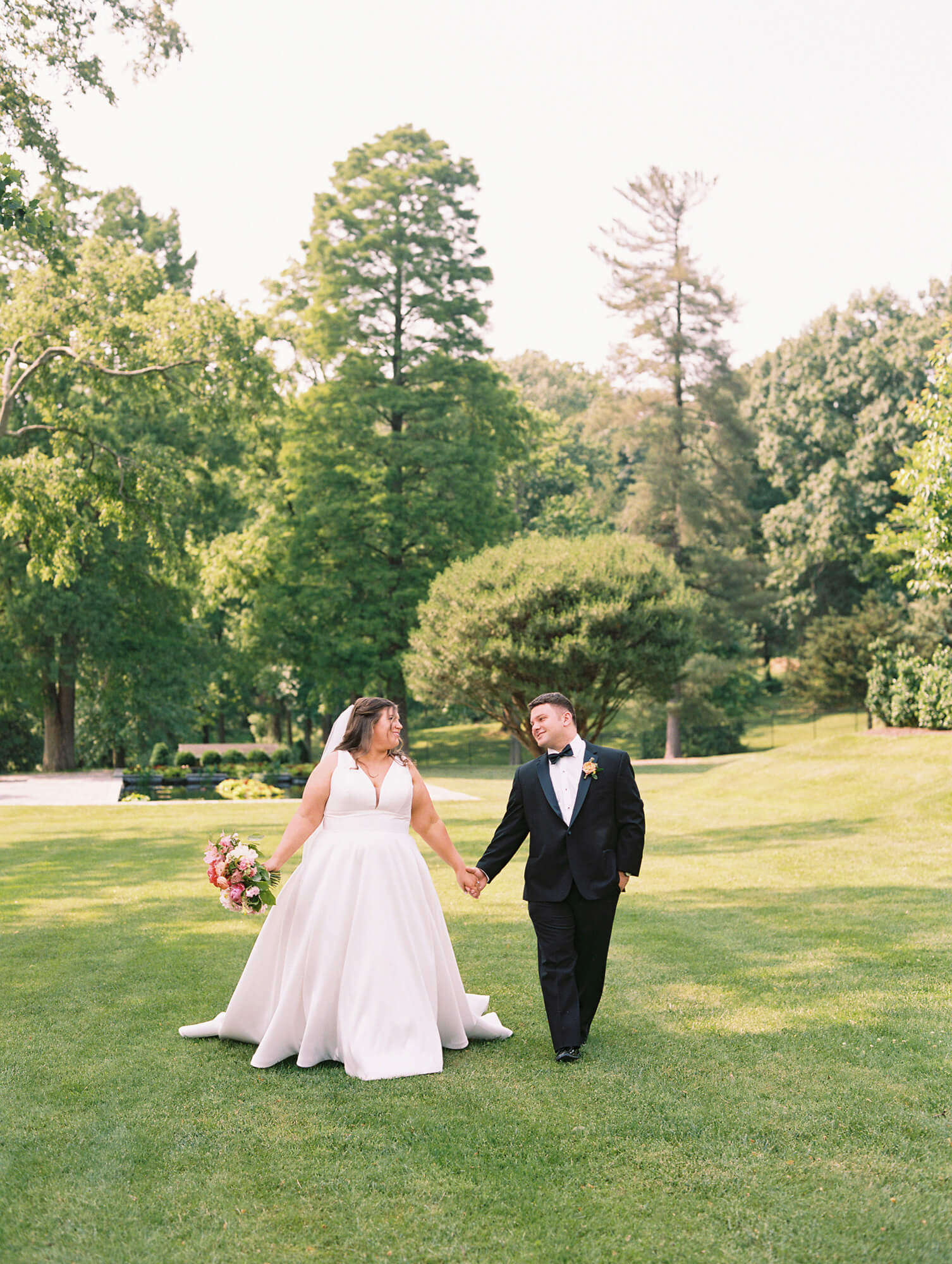 "We wanted it to be fun, beautiful, and entirely us," says Ellen. That meant bright colors, preppy patterns, and lots of gold accents. (Like if Lilly Pulitzer and Kate Spade had a baby.) Since Ellen is Jewish and Joseph is Catholic, they were married by both a deacon and a rabbi under a beautiful chuppah. They had wanted to outfit the marriage canopy with flowers but had cut them due to budget constraints. That day, Ellen was shocked to find out that her friends at Lemon & Lime had added beautiful pink peonies as a wedding gift. "We were absolutely blown away," says Ellen. It was just one of many special details that day. Ellen wore a piece of lace from an heirloom veil worn by her mom, cousin, grandmother (the one she is named after), and a great aunt to their own weddings. The entire day was filled with salutes to ancestors, including Joseph's Italian forebears, but also new traditions. Their first dance was to "Wagon Wheel," of course, and they had a custom orange crush bar during cocktail hour, a nod to their favorite drink at The Boathouse. The reception kicked off with the hora, a celebratory Jewish dance capped off by the bride and groom being lifted in chairs. Ellen had been dreading it—perhaps in a bit of foreshadowing. "Both of us went up in the chairs at the same time, and Joseph immediately fell out," says Ellen. Terrified, she hung on so tight to the chair she had marks on her palms for hours. "Joseph got back up, but we never got a good photo, which is perfectly fine since at least we didn't die," she laughs. So her piece of advice? Says Ellen, "If you are doing the hora, rent chairs with arms, no matter the expense."