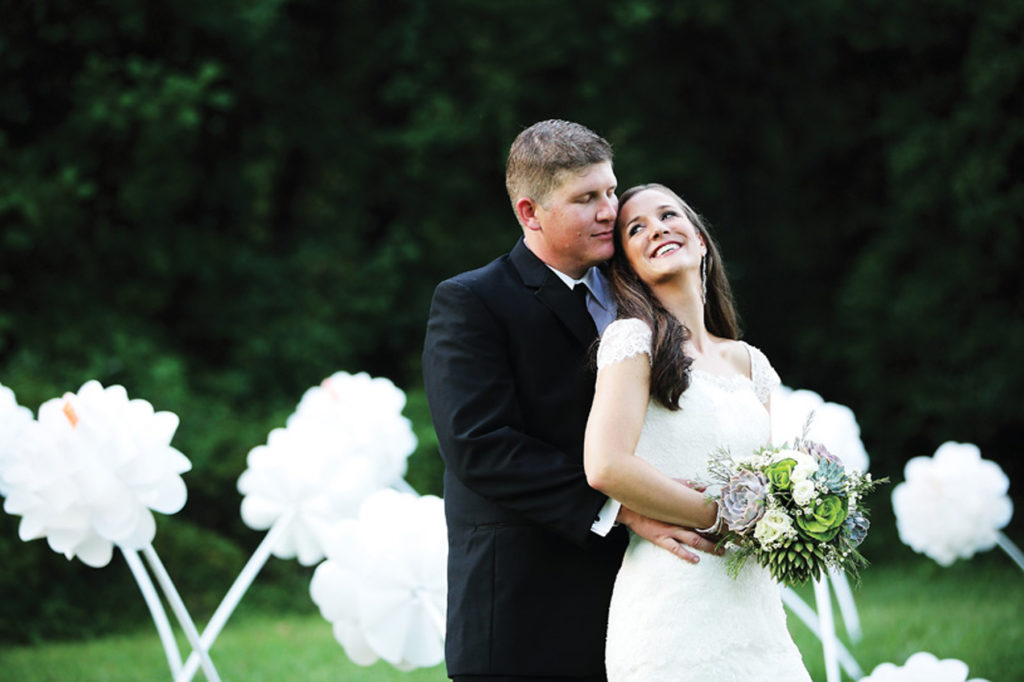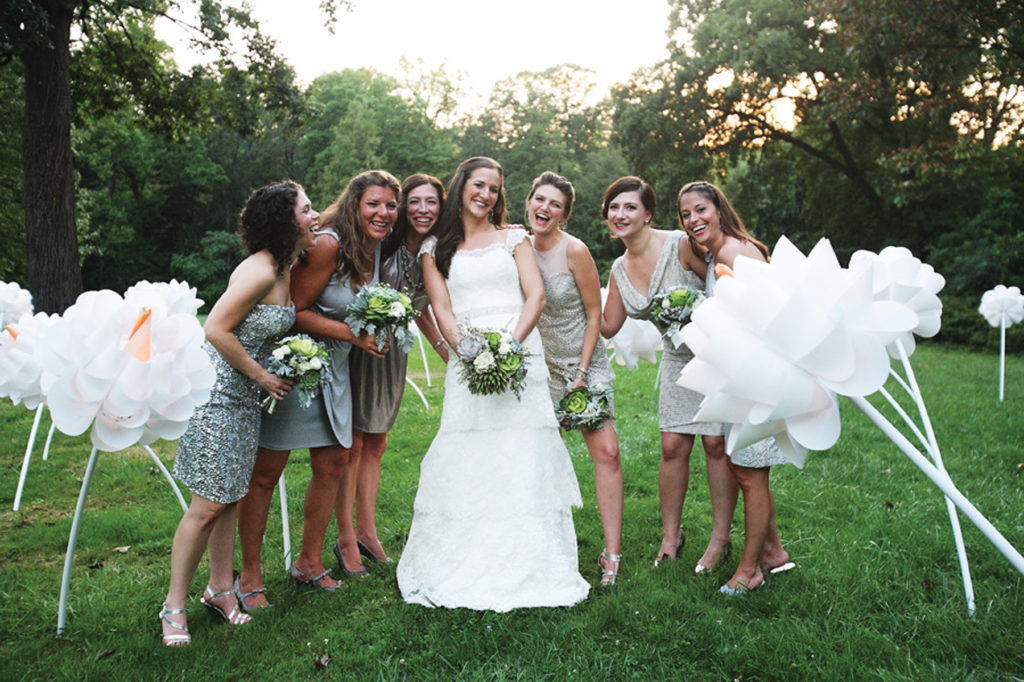 Occupations Kristin is a bartender at Hamilton Tavern; William is the owner of El Cuervo Truck.
Wedding Date September 7, 2012
Number of Attendees 125.
Number of Attendants 12.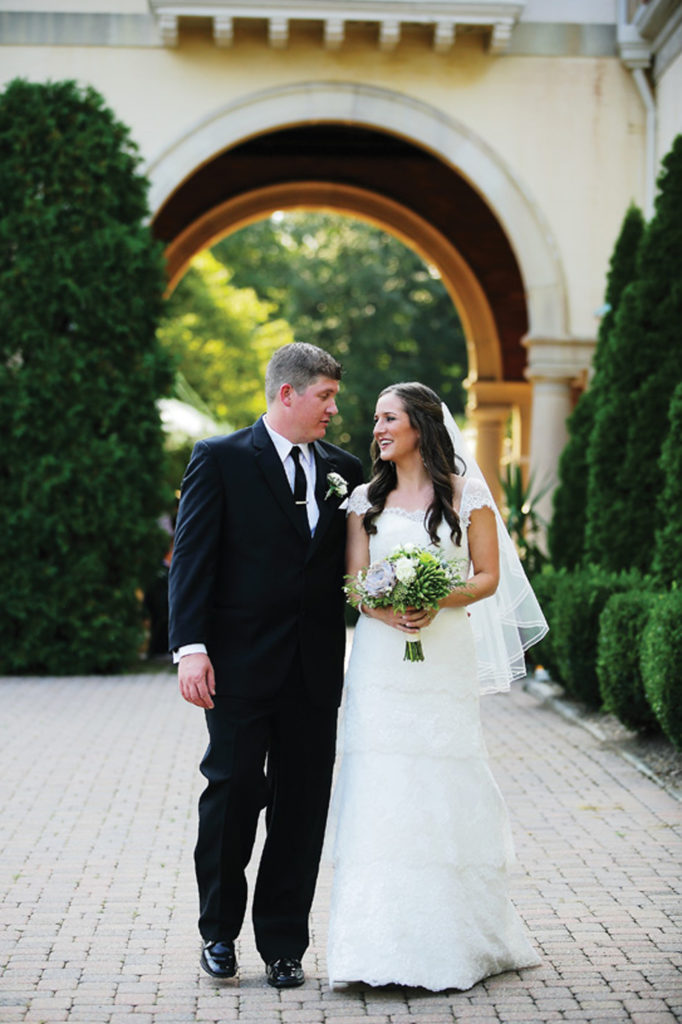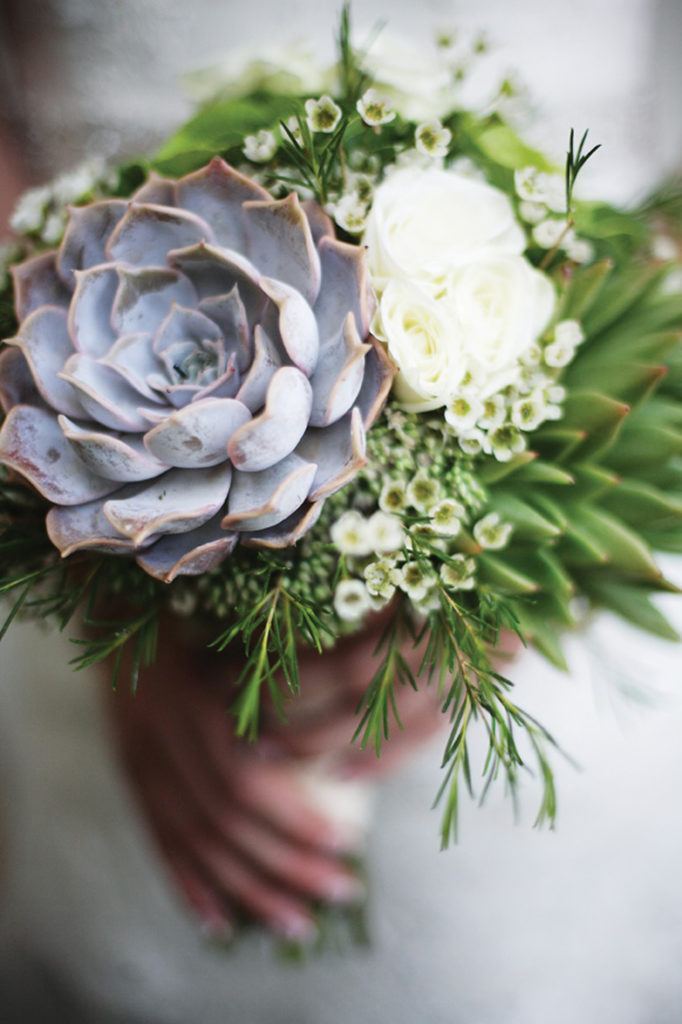 How They Met We were friends for nine years prior to falling in love. We touched base throughout the years, but lived in different states. We got reacquainted at a Phish concert in 2009, started dating, and, after that, Will moved from Brooklyn to Baltimore.
The Engagement He proposed on the beach in Ocean City in front of my family, my best friend, and our daughter, Ava.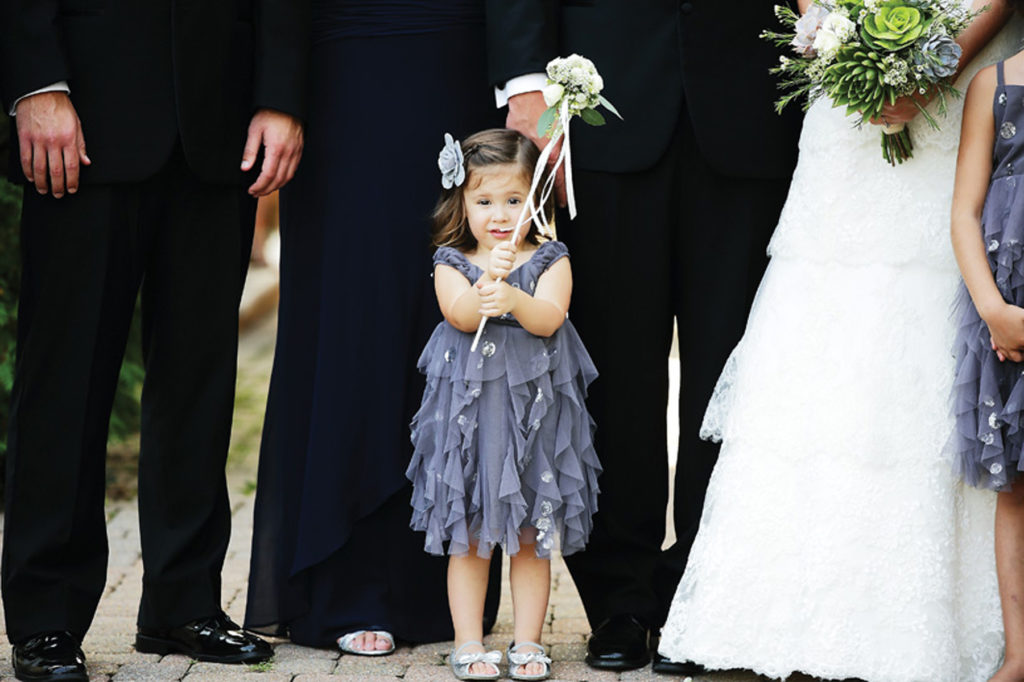 Wedding Design Inspiration We wanted to have a classic wedding with a twist, including tons of personal details and lots of twinkle and sparkle. The main inspiration was candlelight and the color inspiration was silver. We wanted it to be simple, thoughtful, and elegant. A beautifully scripted chalkboard on Pinterest set the tone for our invitations and day-of details.
What Was Unique and Special About Their Wedding Our daughter Ava was a focal point in our vows and ceremony, holding both of our hands throughout. We incorporated as many friends and family members into the event as possible. Our save-the-dates and invitations were designed by a close friend, and we were married by a friend who had a real appreciation for our story. Our music was played by two of my dearest friends with a surprise accompaniment by my husband and sister-in-law, who serenaded me with "In My Life" by The Beatles. Our reception DJ was a mutual friend of myself and Will's from New York City. It was wonderful to have so many loved ones in the details, as friends and family are the most important to us both.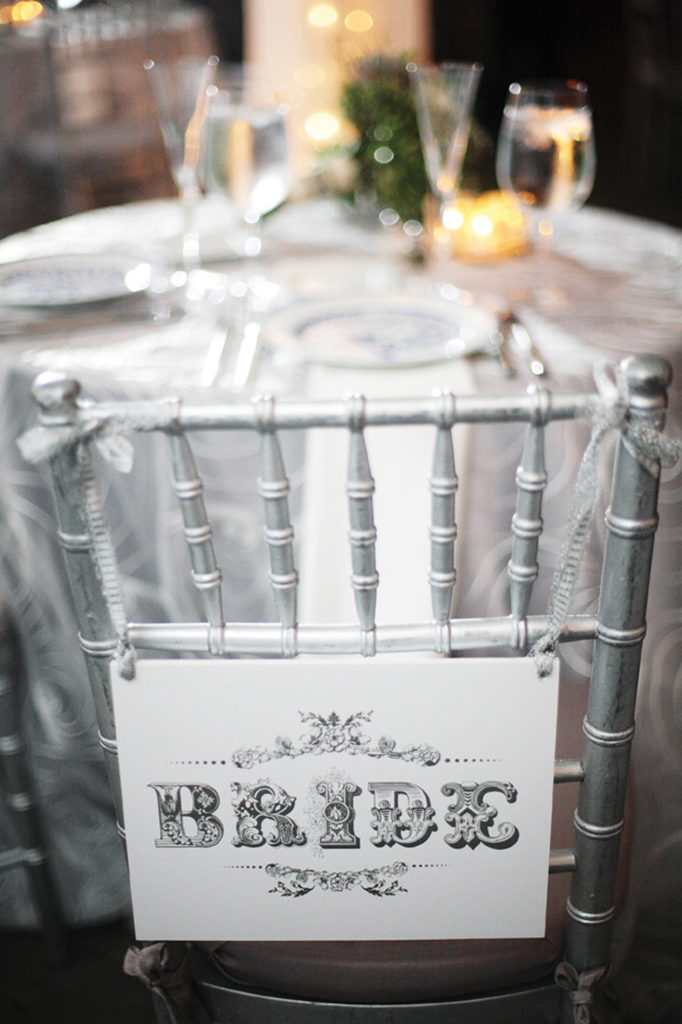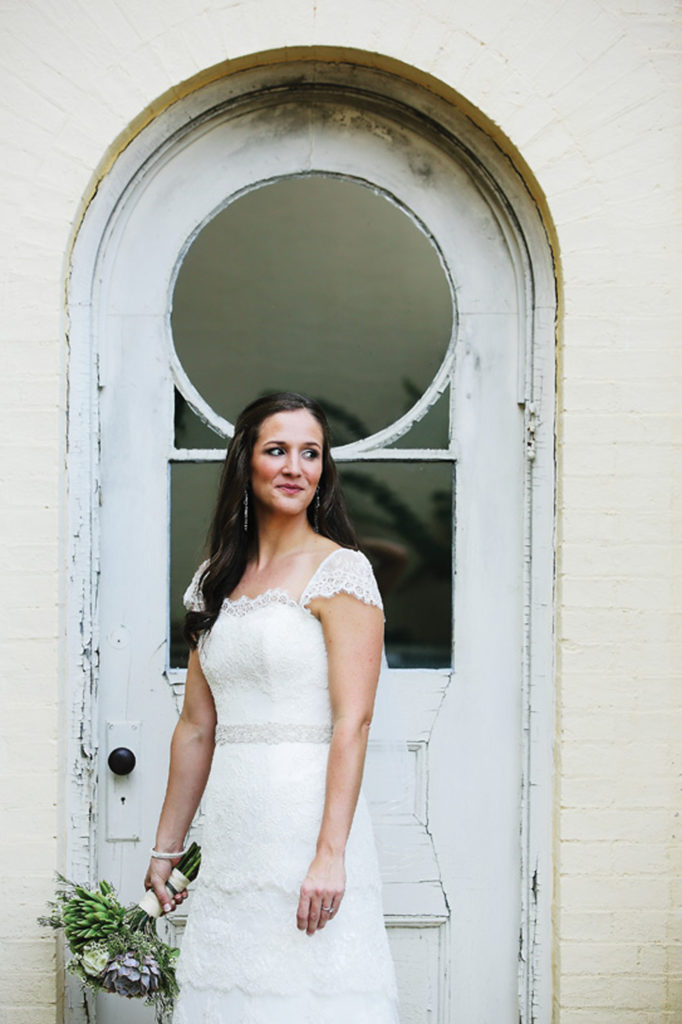 Favorite Details Ava carried a sign down the aisle that said "Here Comes Mommy"—everyone cried. The photo-booth shots were such a nice way for us to see how much fun everyone had; the family photos decorated by a gorgeous twinkling light board that was a focal point in the dining room; and the giant dance party that didn't stop until the very last minute of the wedding.
Most Unexpected Event on their Wedding Day Some of the linens I chose with my caterer arrived and did not translate as we thought. My caterer and coordinator Melanie Brzozowski could tell instantly, contacted me, and then fixed the issue with even better linens and a surprise of silver Chiavari chairs. It turned out beyond my wildest dreams.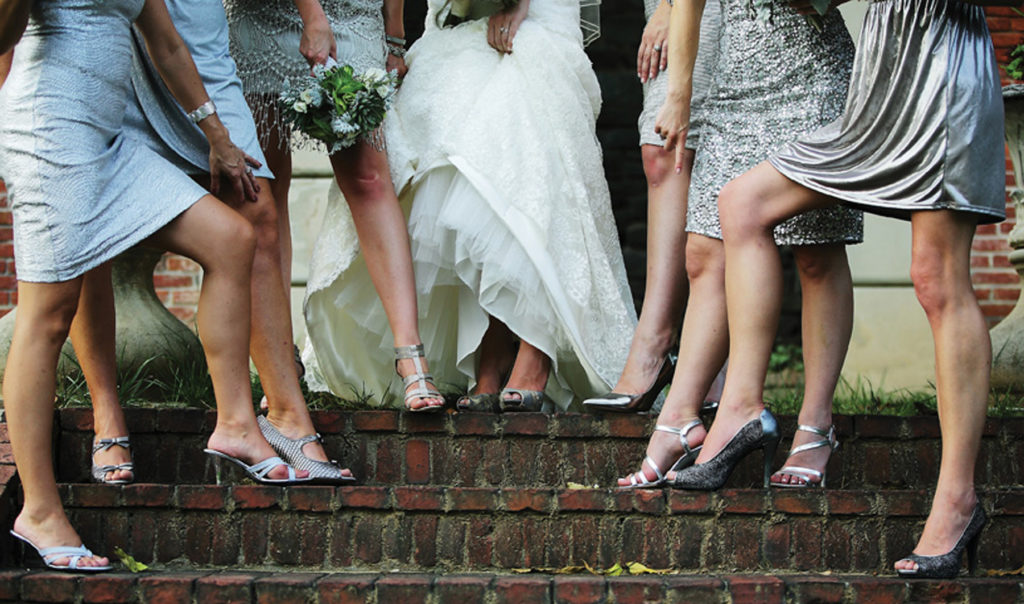 Piece of Advice Relax and enjoy. Make sure you have a planner or, at the very least, a day-of coordinator. Let them worry about making it come together after all your planning. Also, make your day about you and what's important to you—but mainly the things and people that make you feel the most at home and loved.