This originally ran in the 2015 Local Love supplement in the June issue of Baltimore magazine.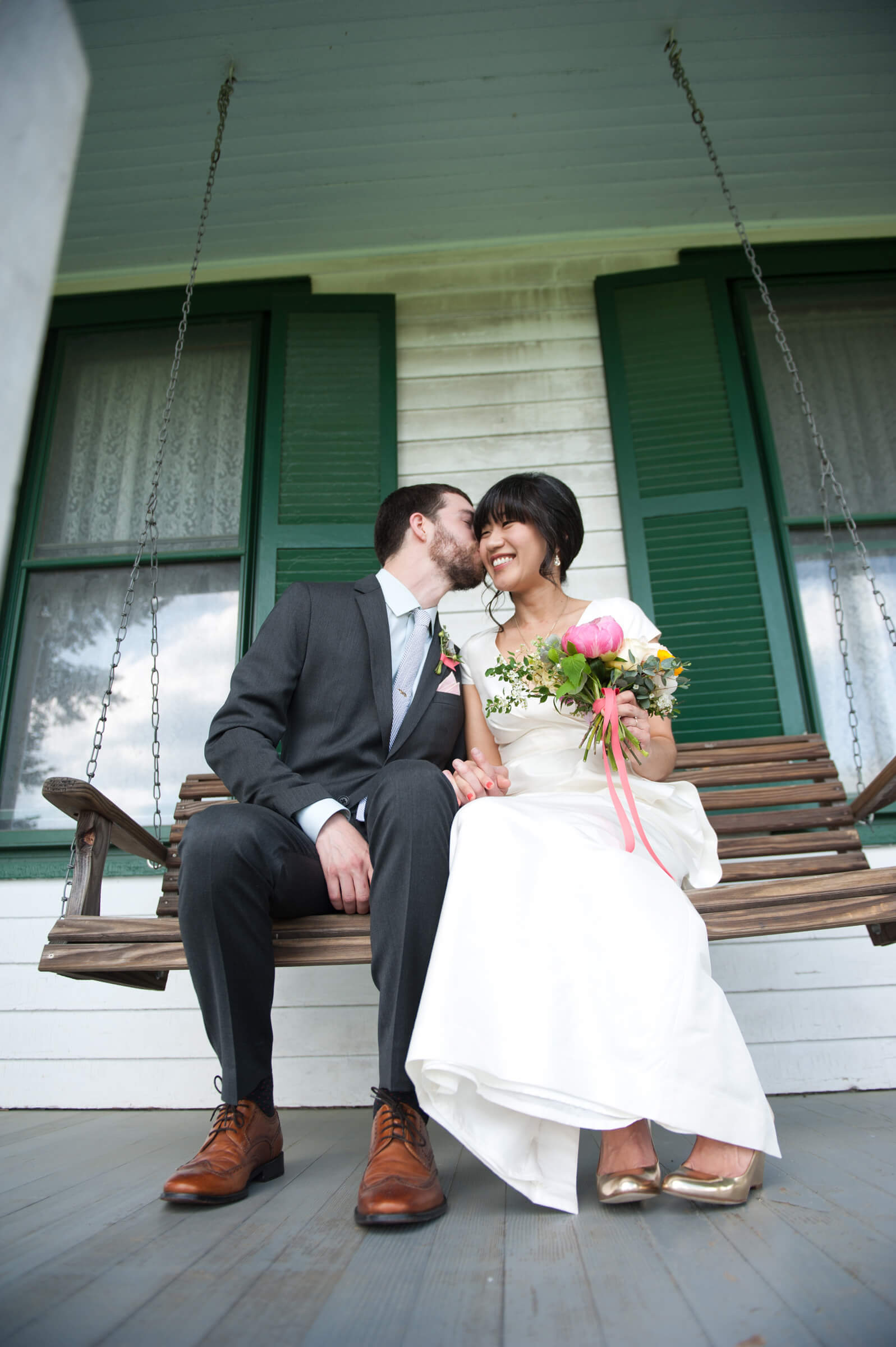 WEDDING DATE May 24, 2014
Like many good Baltimore love stories, this one begins at the Maryland Institute College of Art. Kim Bentley was a grad student and Kyle Van Horn a professor at the art and design college when their paths crossed. They remained friends even after Kim moved to Washington, D.C. Eventually, he asked her to lunch and showed up with a trunk full of wood type—the way to a letterpress designer's heart. "So, we dated. And also started a business together," says Kyle. "We were all in."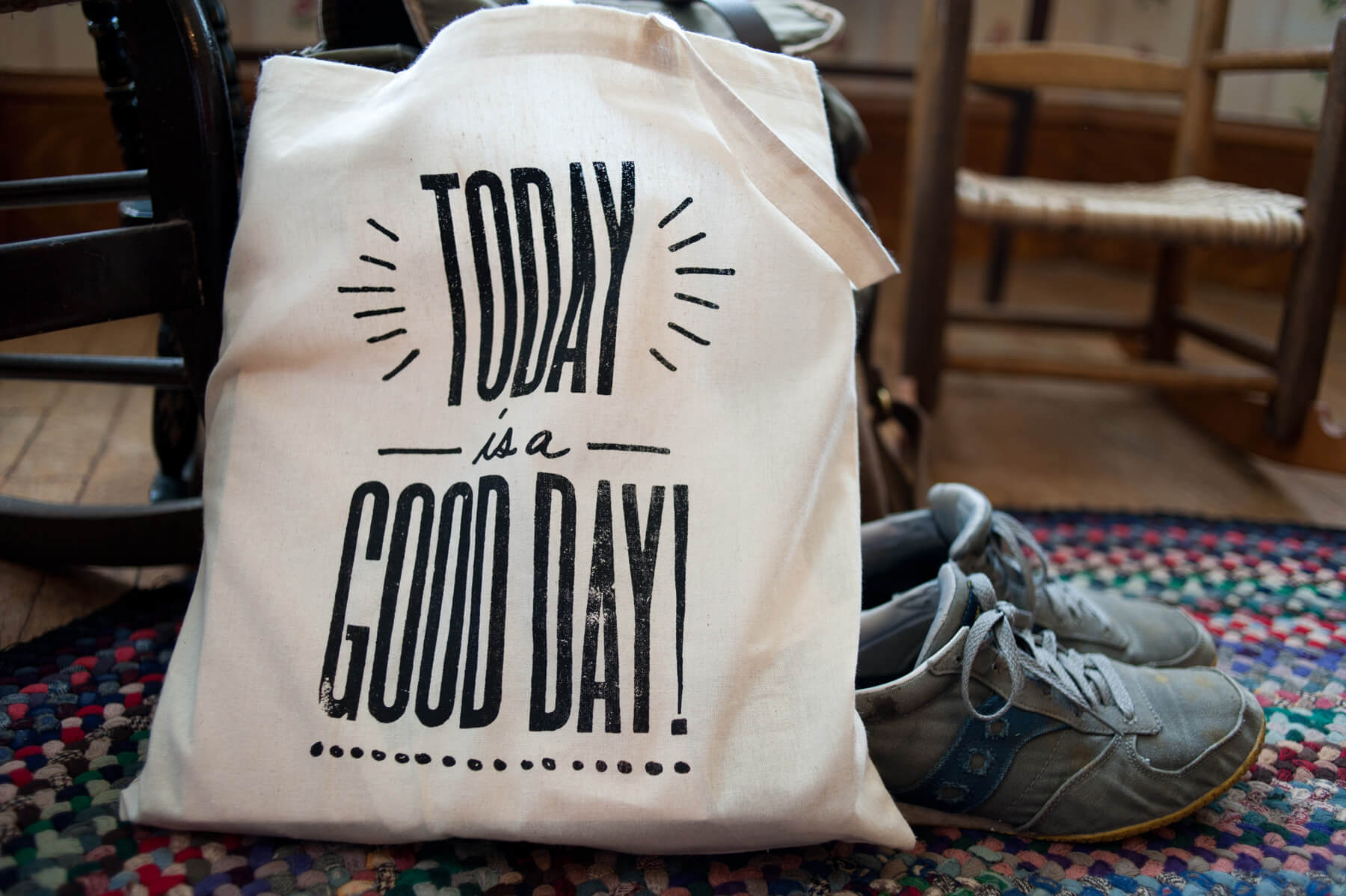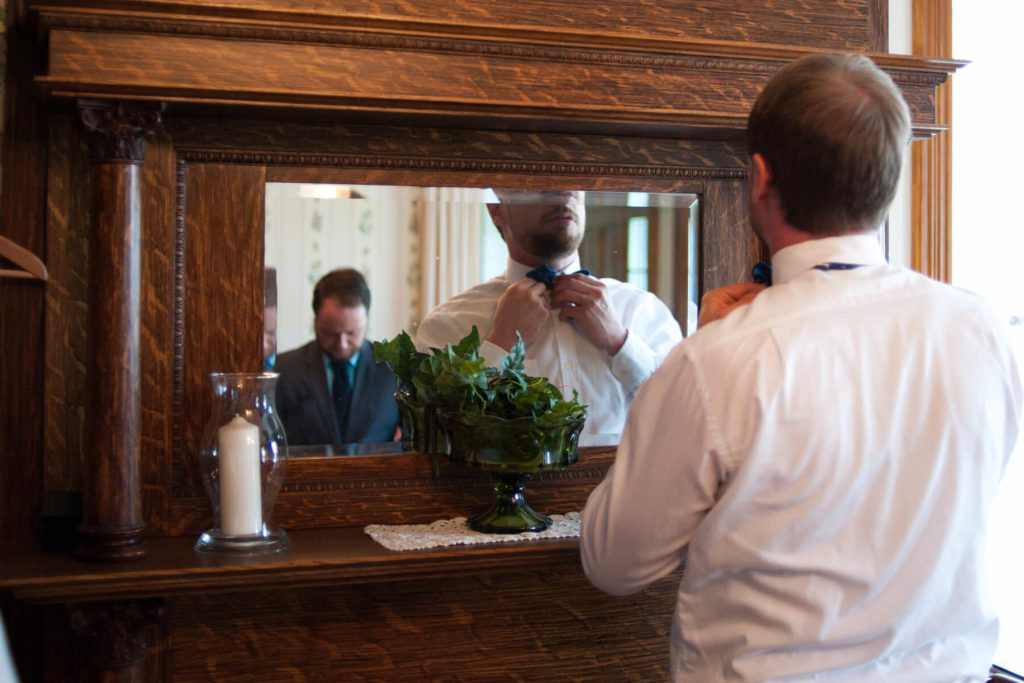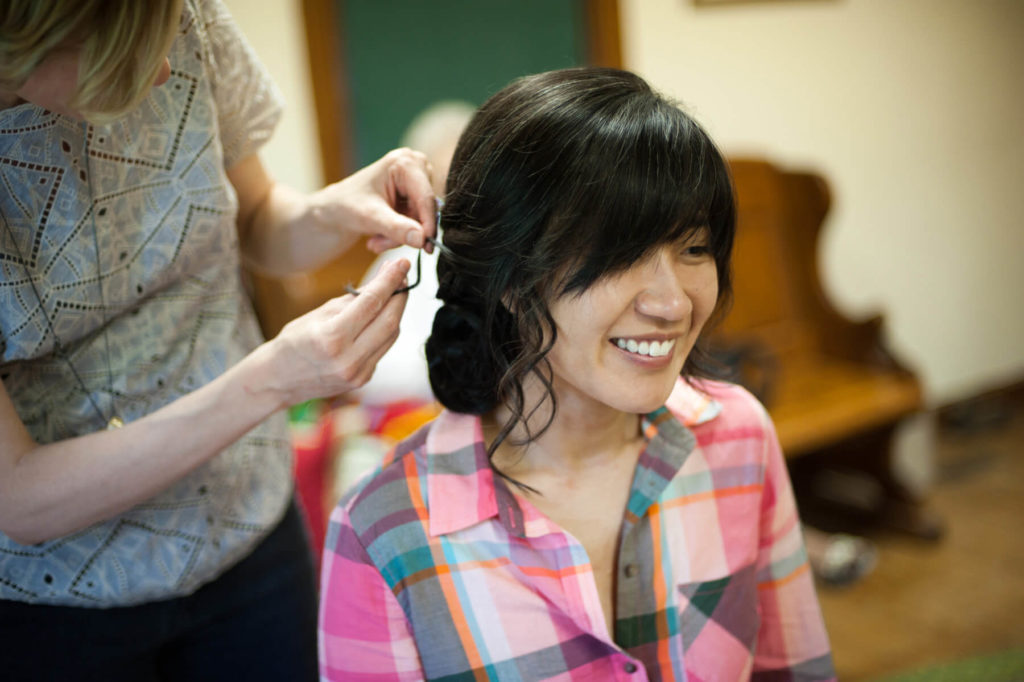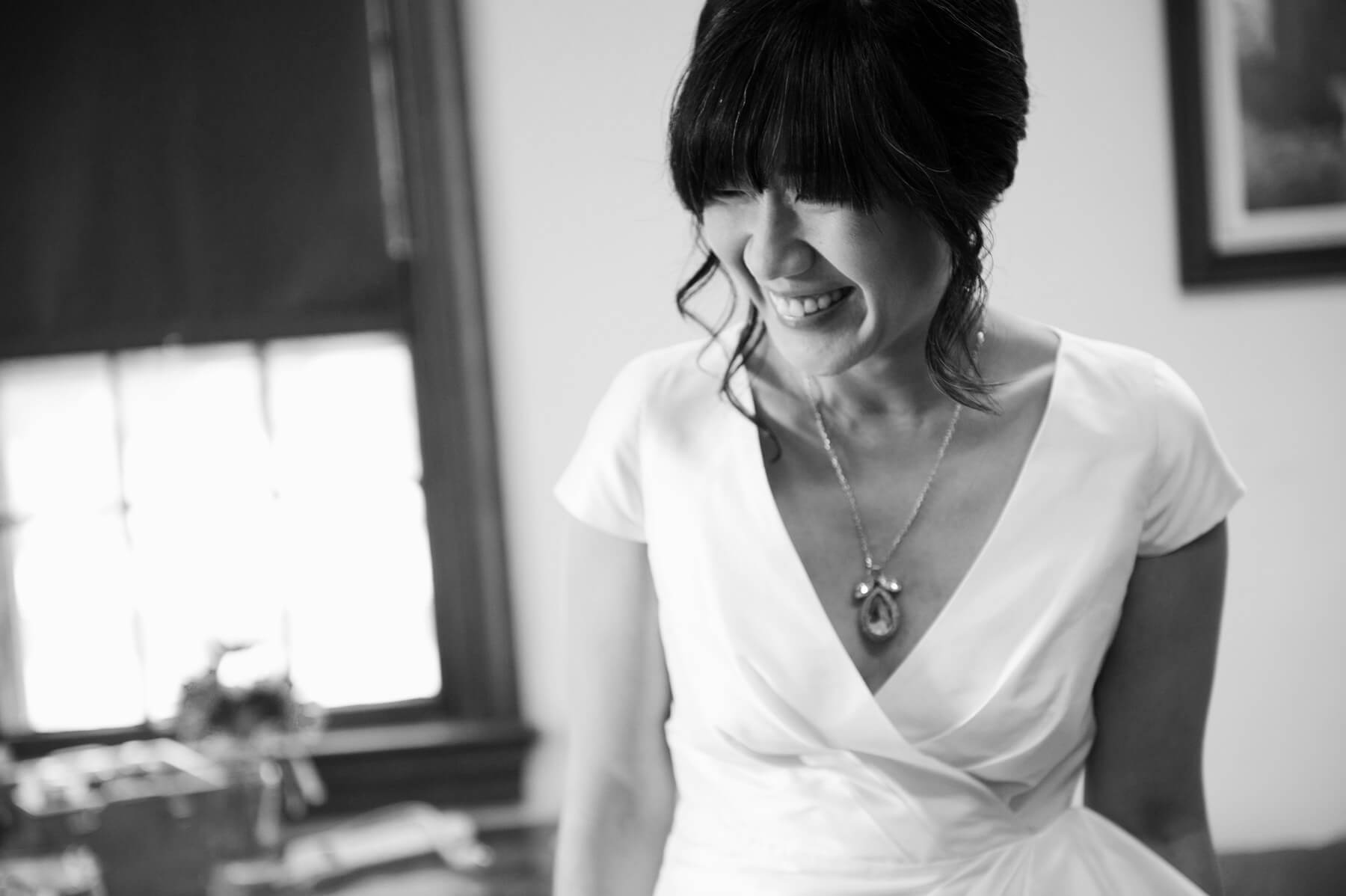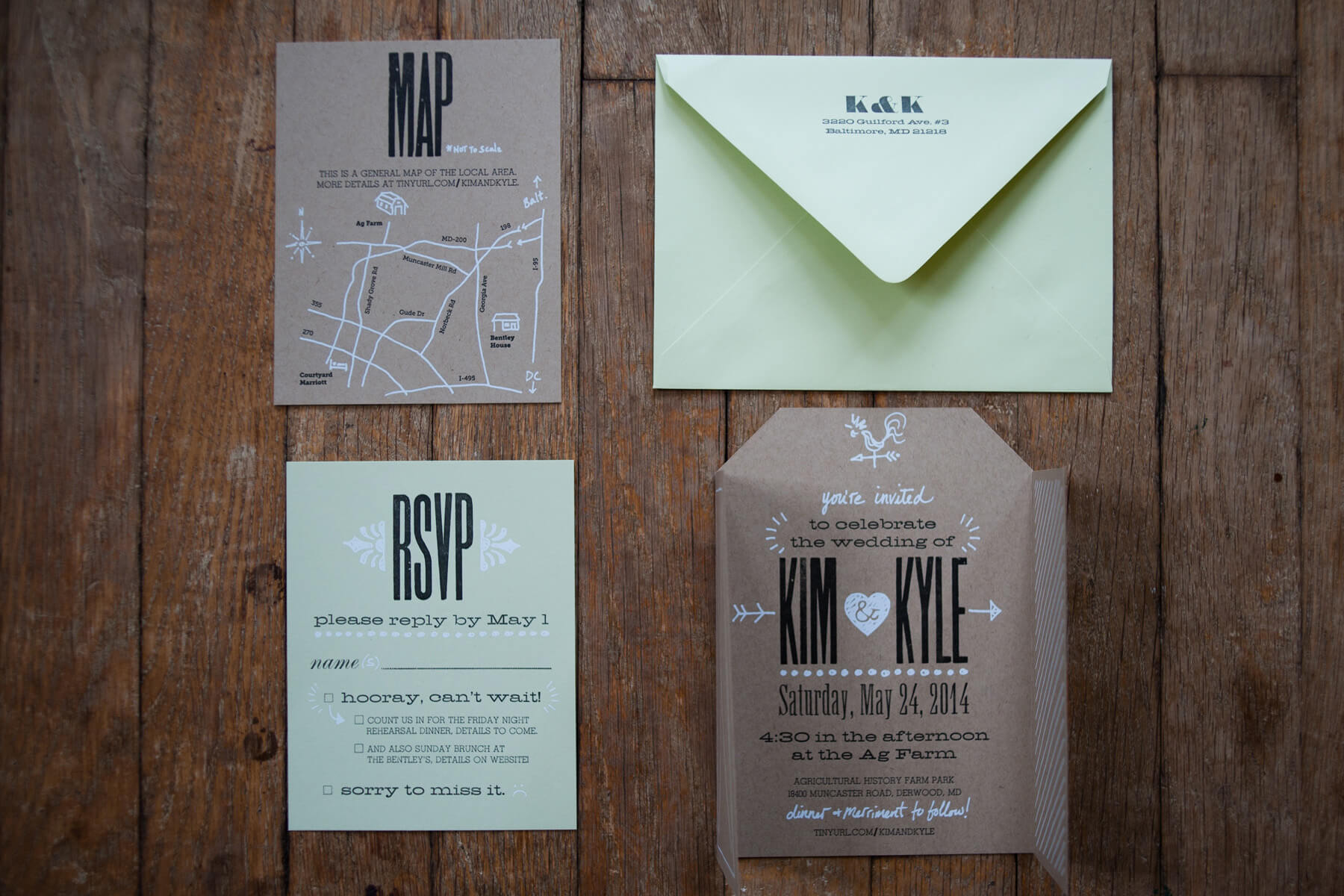 Baltimore Print Studios opened in 2010, and, by 2013, the couple was engaged. It was a given they would design and print their own invitations for their springtime wedding. "We have a history of printing for other people—usually designs that are really beautiful and elegant," says Kim. When it came to designing their own stationery suite, "we wanted to do something more playful, less serious." They wanted to create something that reflected the simplicity and liveliness of their venue, the Agricultural History Farm Park in Derwood. The park, on 455-acres, showcases an early 20th-century farm with exhibits, animals—like baby goats and pigs—and trails. For both the save-the-date poster and wedding invitation, they did lovely hand-set letterpress-printed type overlaid with screen-printed images of barns and hearts and them walking their dog, Eleanor.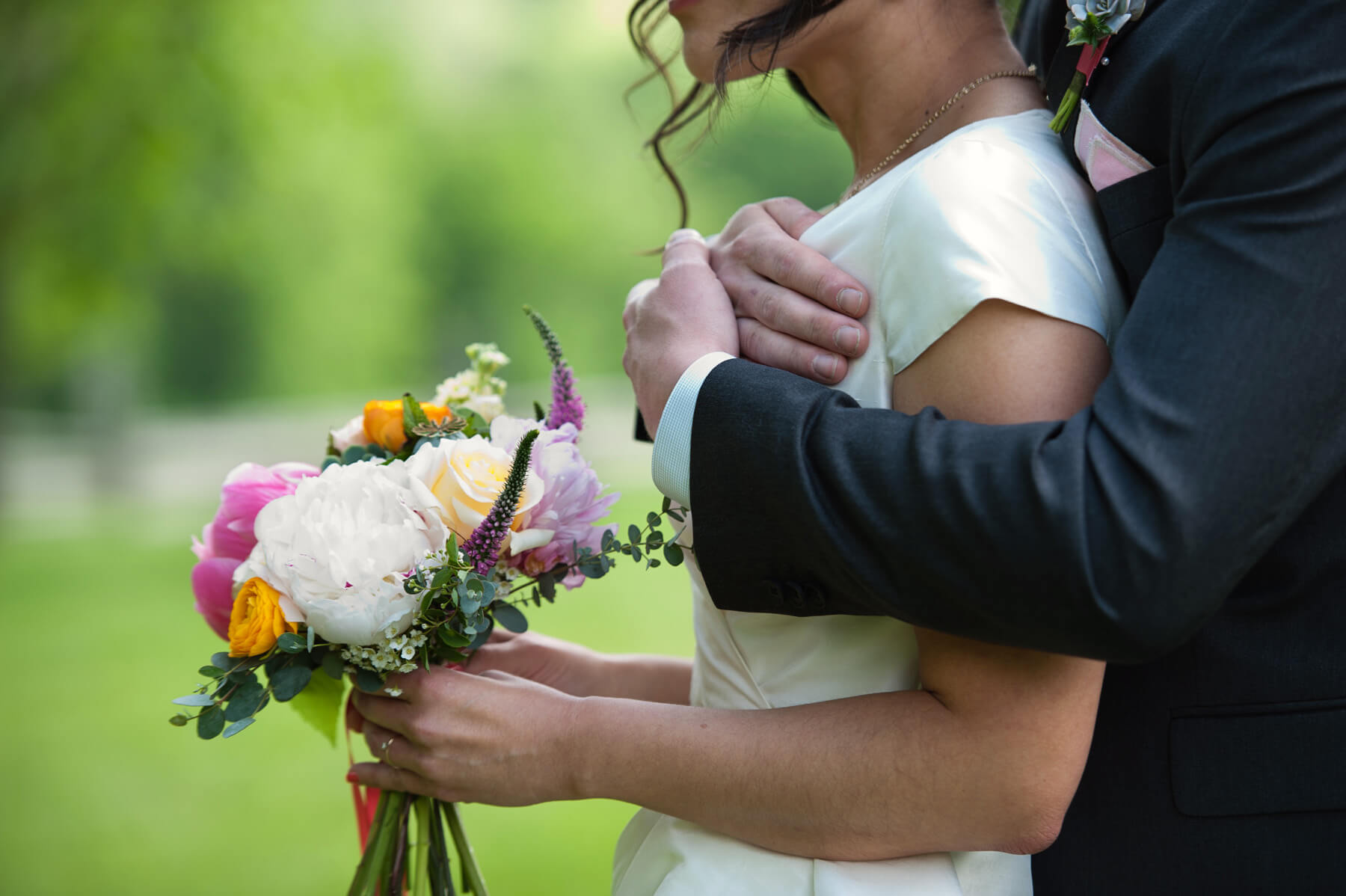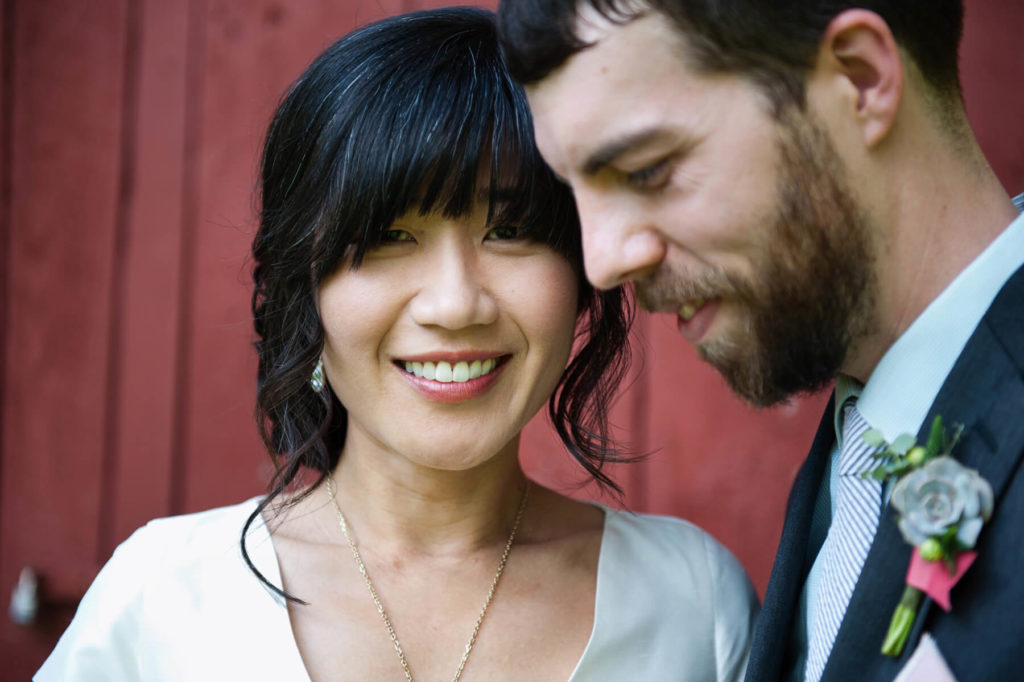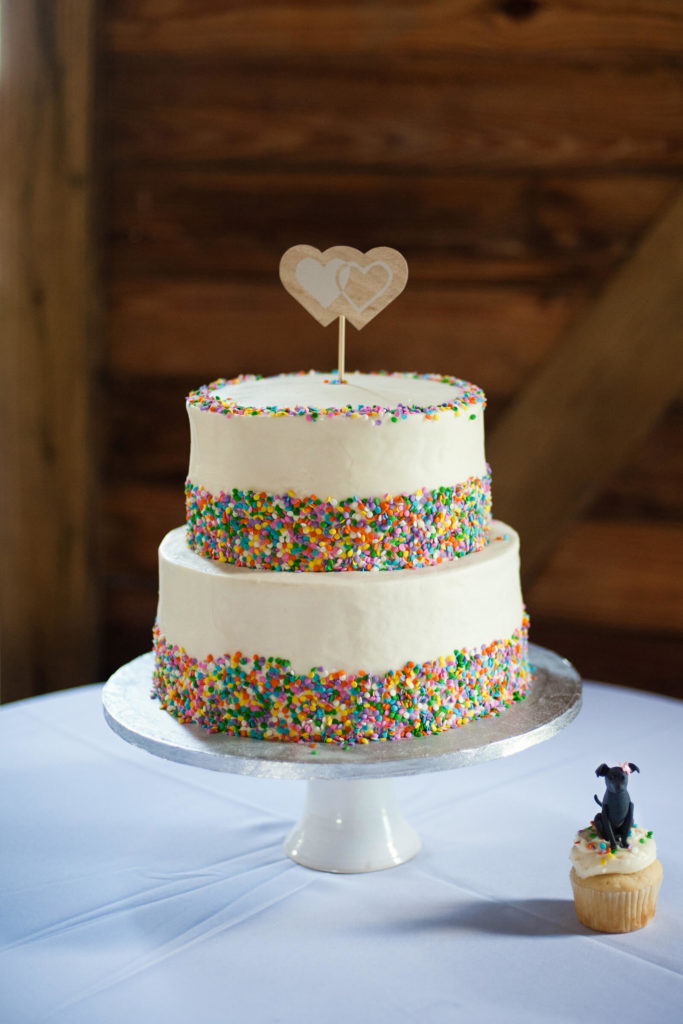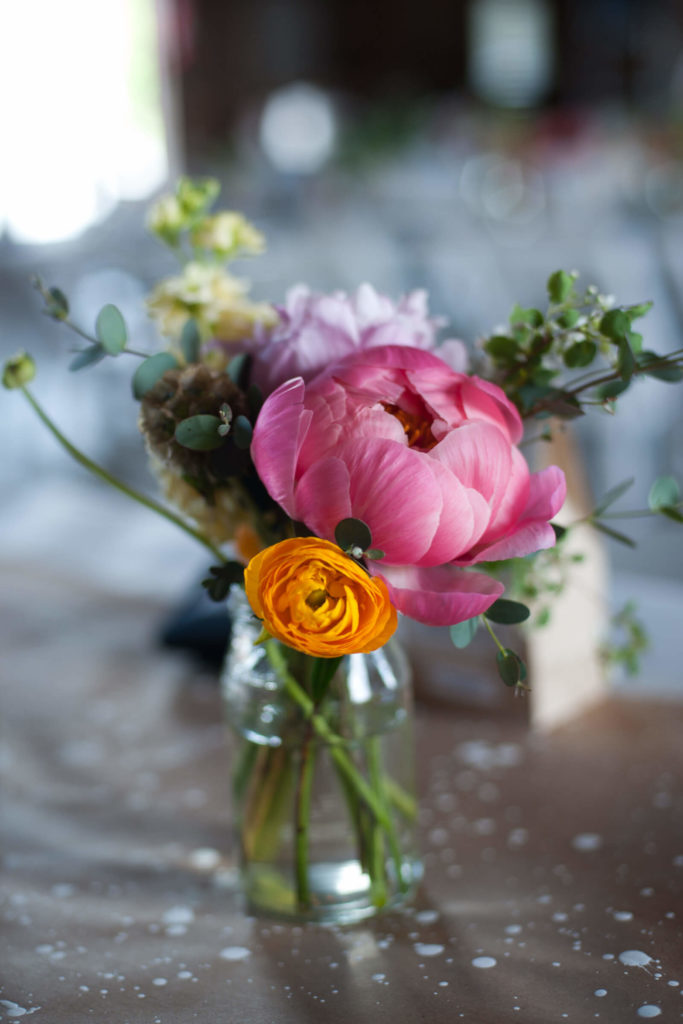 It reflected the day perfectly: non-fussy, relaxed, and lovely. Instead of a fancy runner, they stretched kraft paper across the family-style tables and left out pencils for their friends to doodle. Kim decided she didn't want a big reveal—"I didn't want to be presented"—so she and Kyle showed up at the cocktail hour before the ceremony. "Everyone still clapped for us," she laughs. They filled boxes with herbs and succulents and then encouraged guests to take them home after the party. Friends helped them set up and Kim did her own makeup in the farmhouse before slipping into her J.Crew gown. Guests snacked on Kinderhook Snacks popcorn and Union Craft Brewing beer.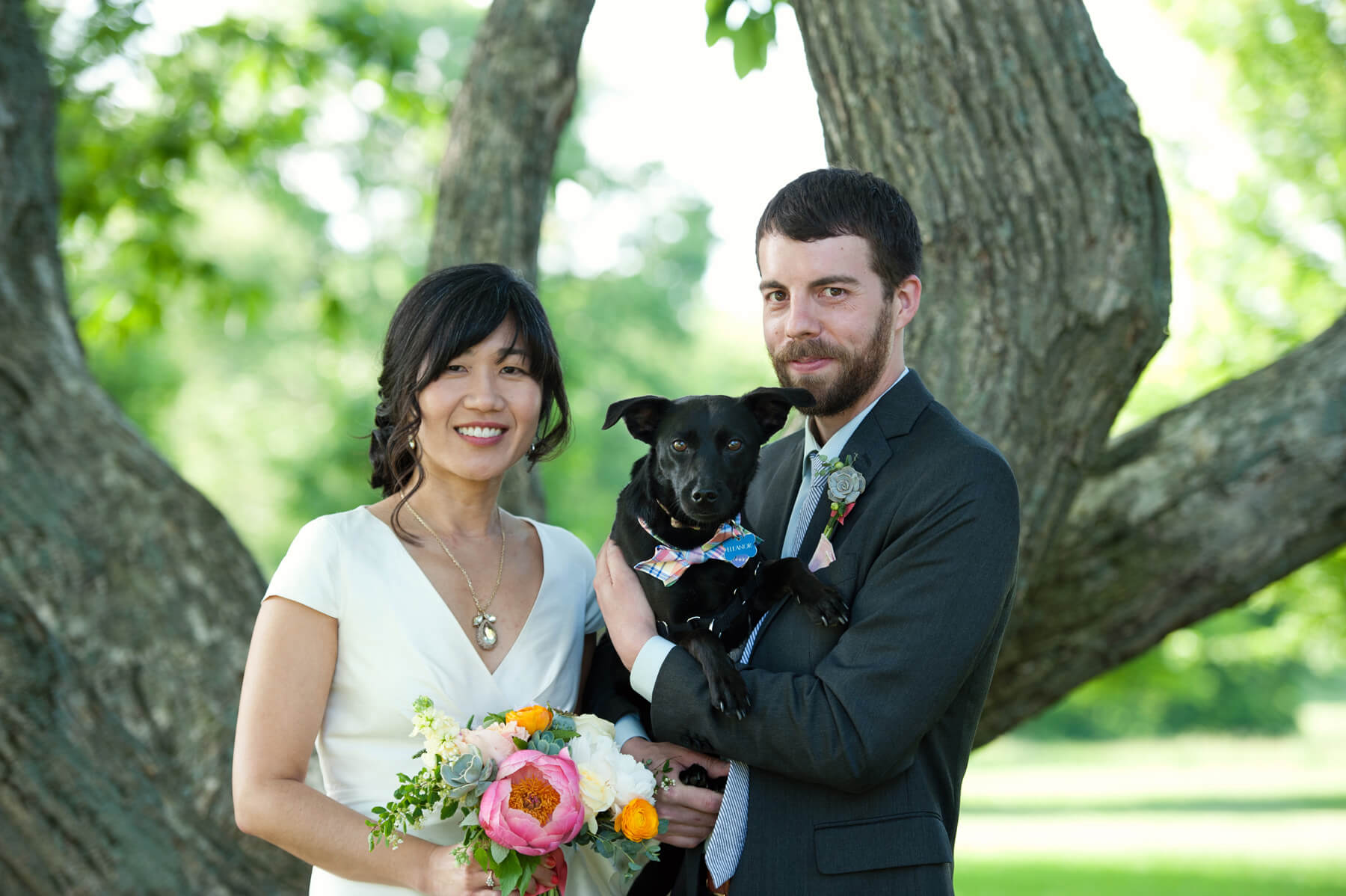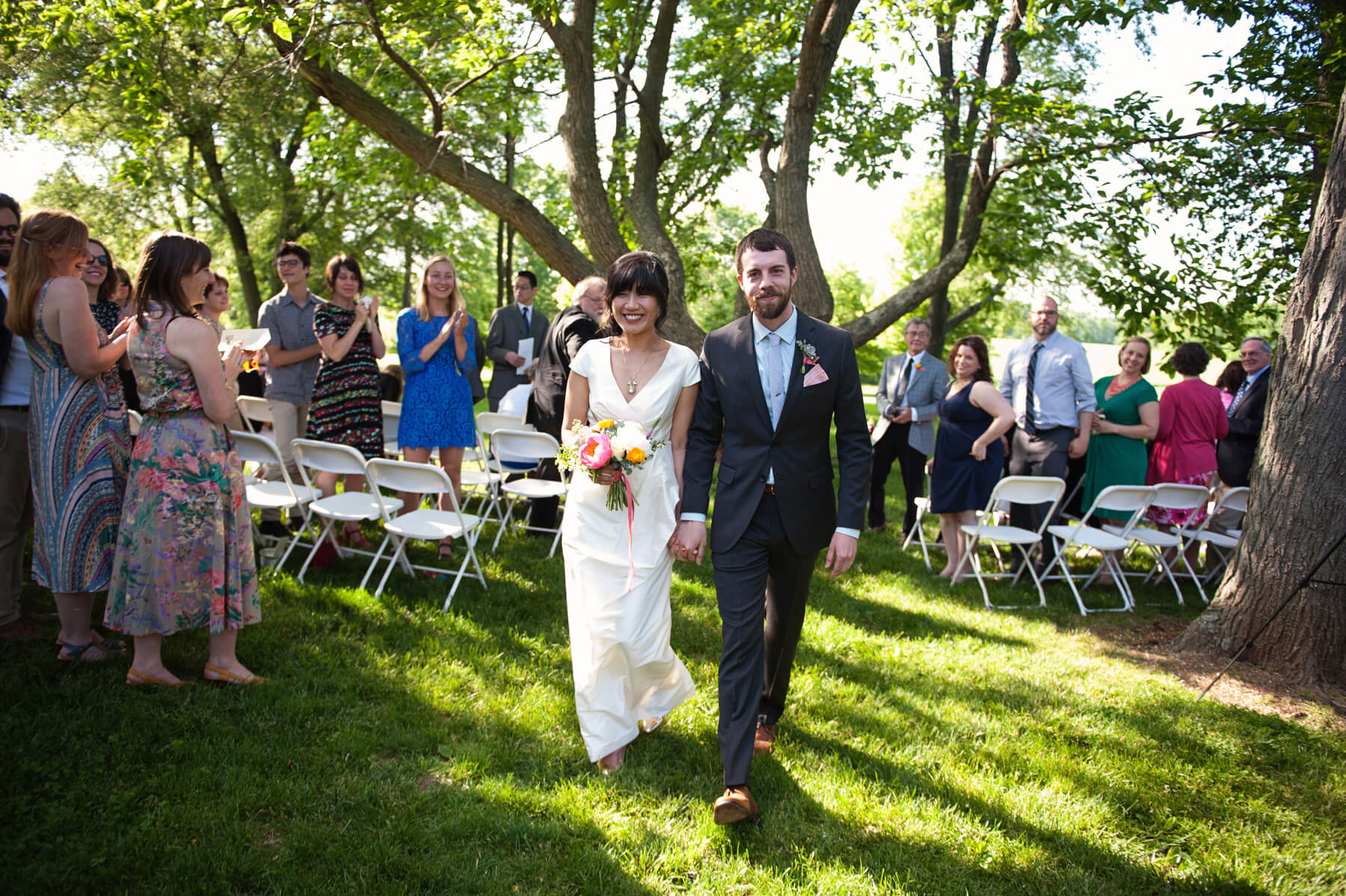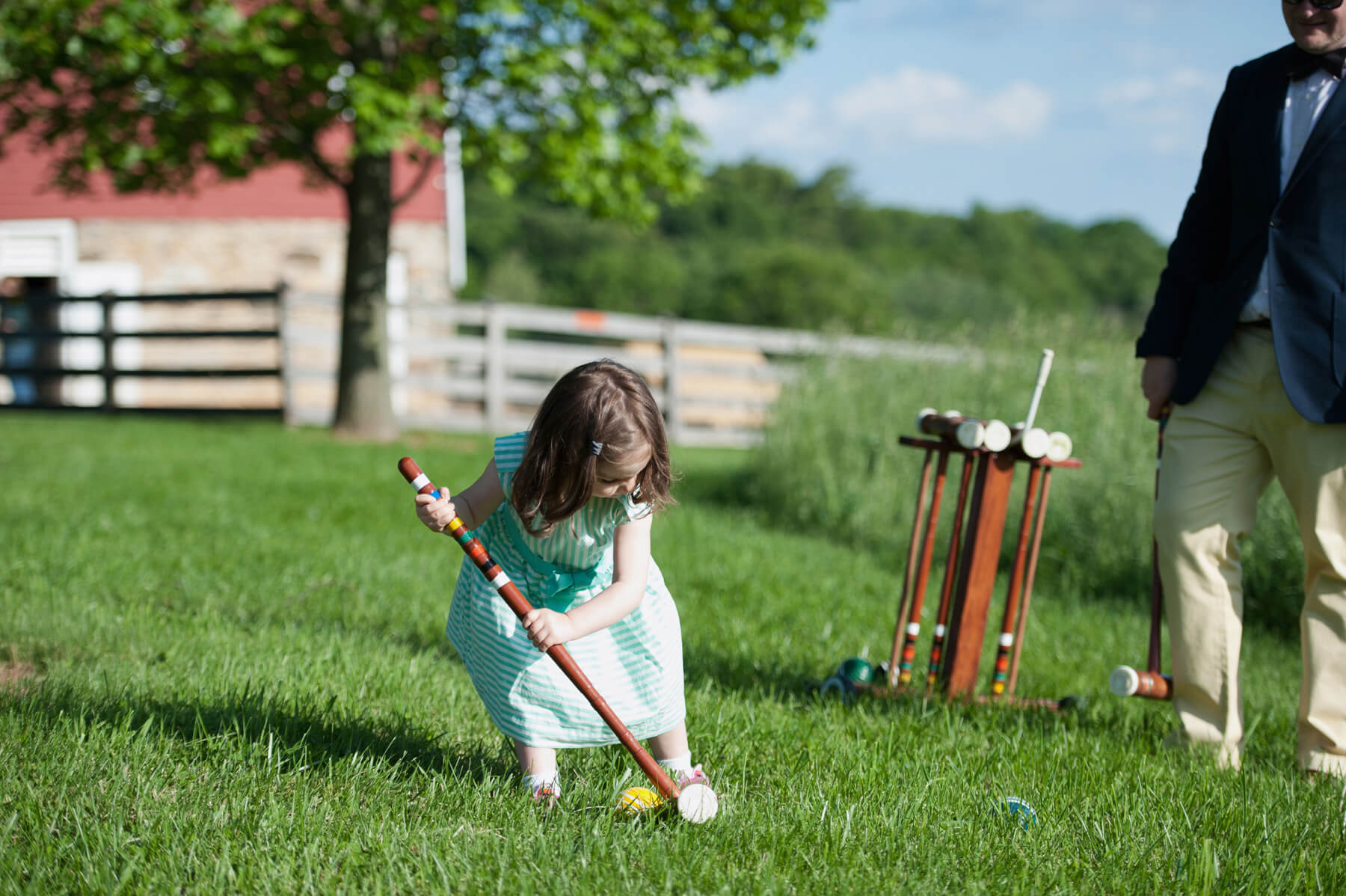 And even though they've been together a long time—creating a business, living together, working together—it felt different after the wedding day. "You are more confident in your future," says Kim. "We've established a business. It's really nice to establish the personal side."