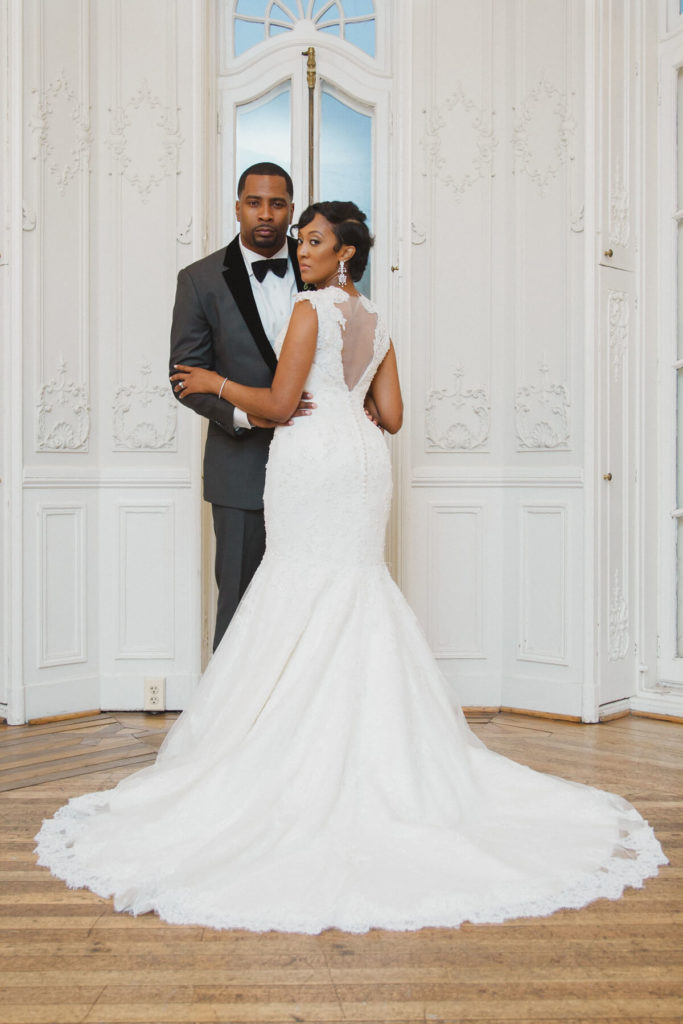 Occupations: Janelle is a graphic designer; Jerry is an IT specialist
Wedding date: September 27, 2015
Number of Attendees: 160
Number of Attendants: 8 (plus four flower girls and ring boys)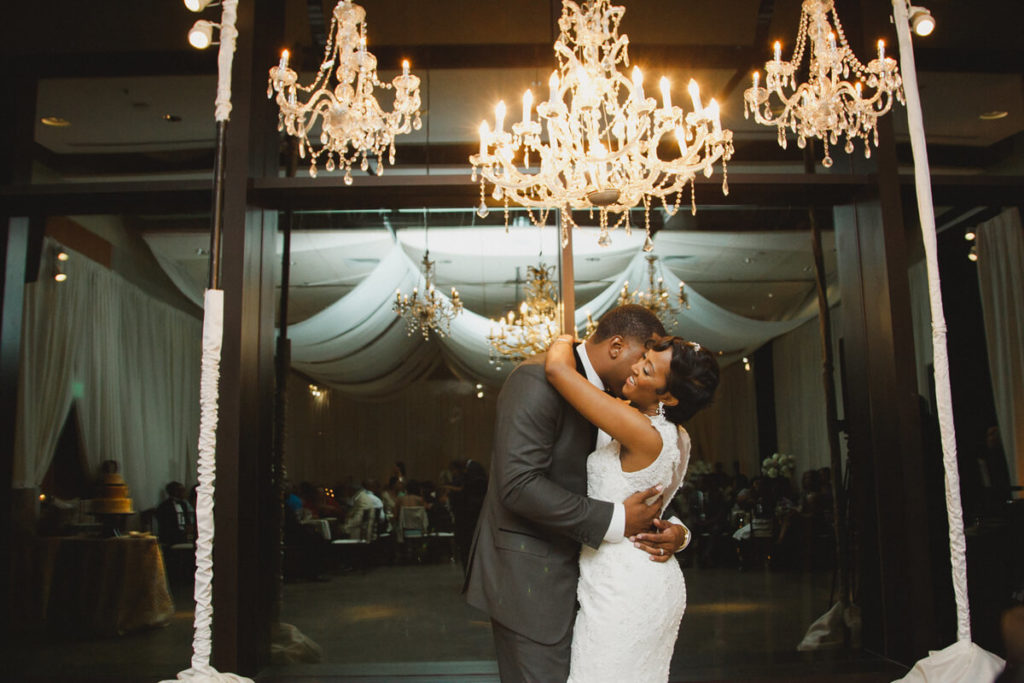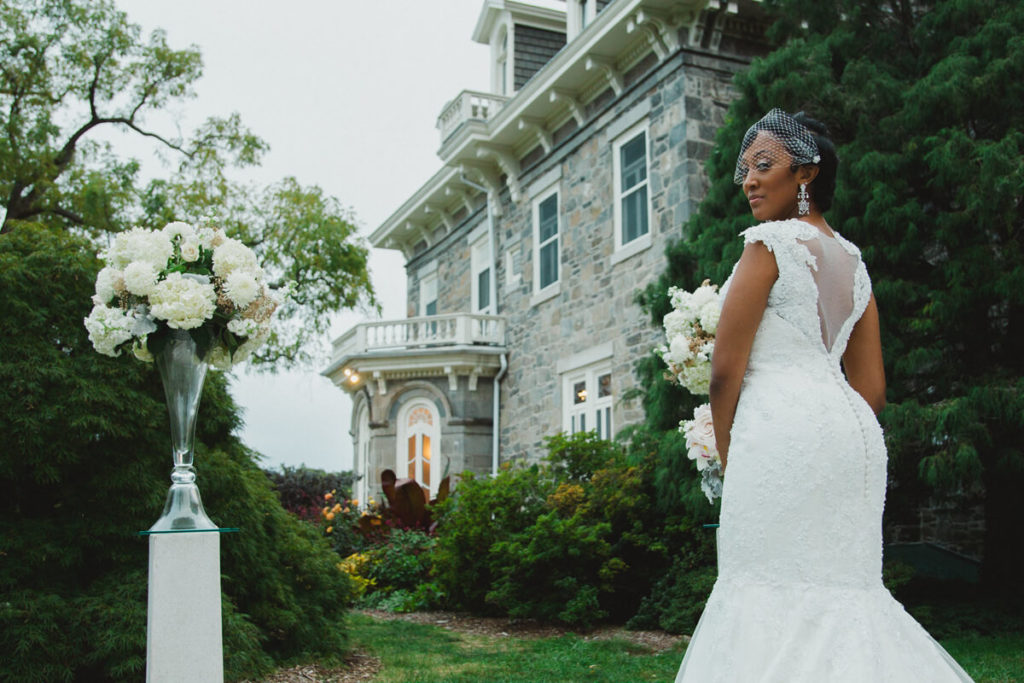 How You Met: Janelle and Jerry met on the campus of North Carolina A&T State University in 2002. They dated briefly and remained friends over the years, but rekindled their romance at their alma mater's homecoming in 2013. At the time, Janelle was back home in Baltimore so Jerry soon relocated from North Carolina to be closer to her.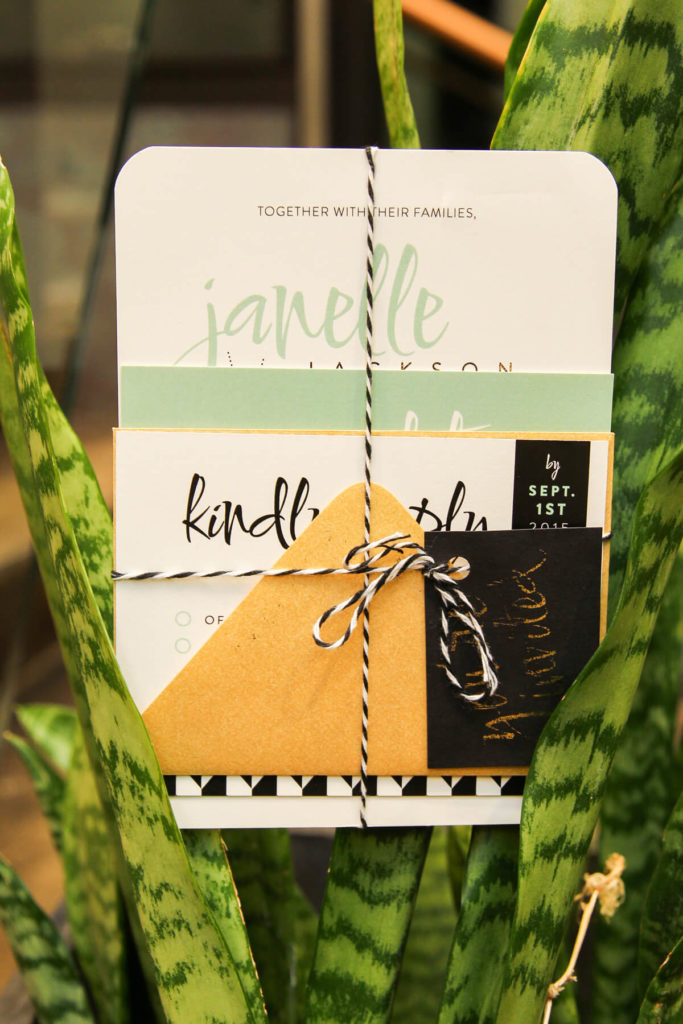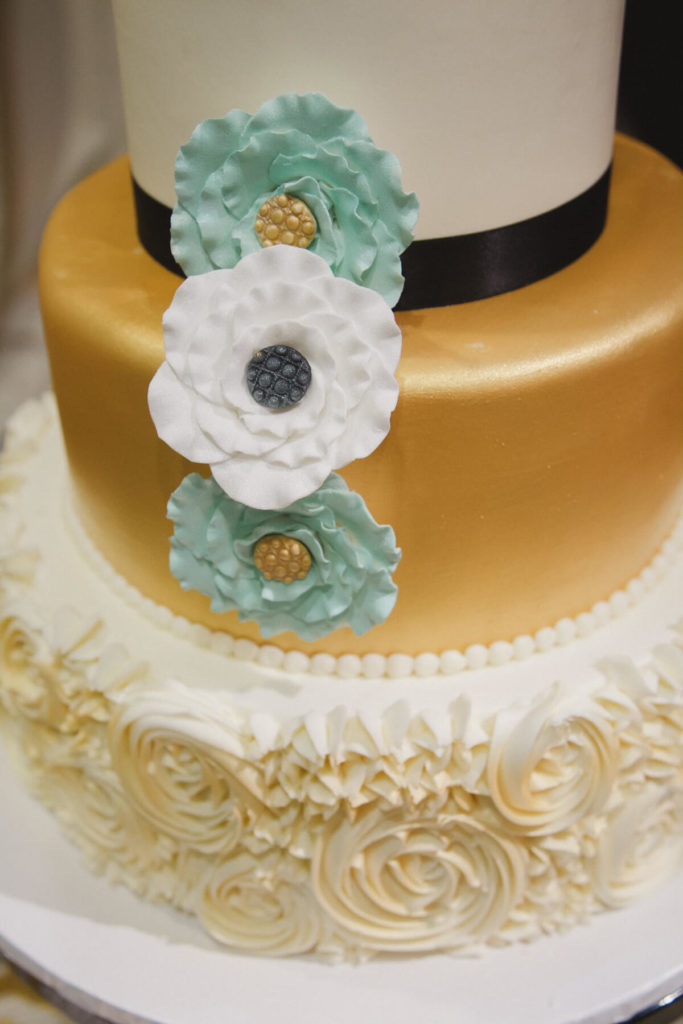 The Engagement: In celebration of Janelle's 30th birthday, the couple traveled to Europe to visit several cities. Janelle expressed that she was the most excited to visit Santorini, Greece, so Jerry popped the question during a romantic sunset dinner.
Wedding Design Inspiration: Retro glam.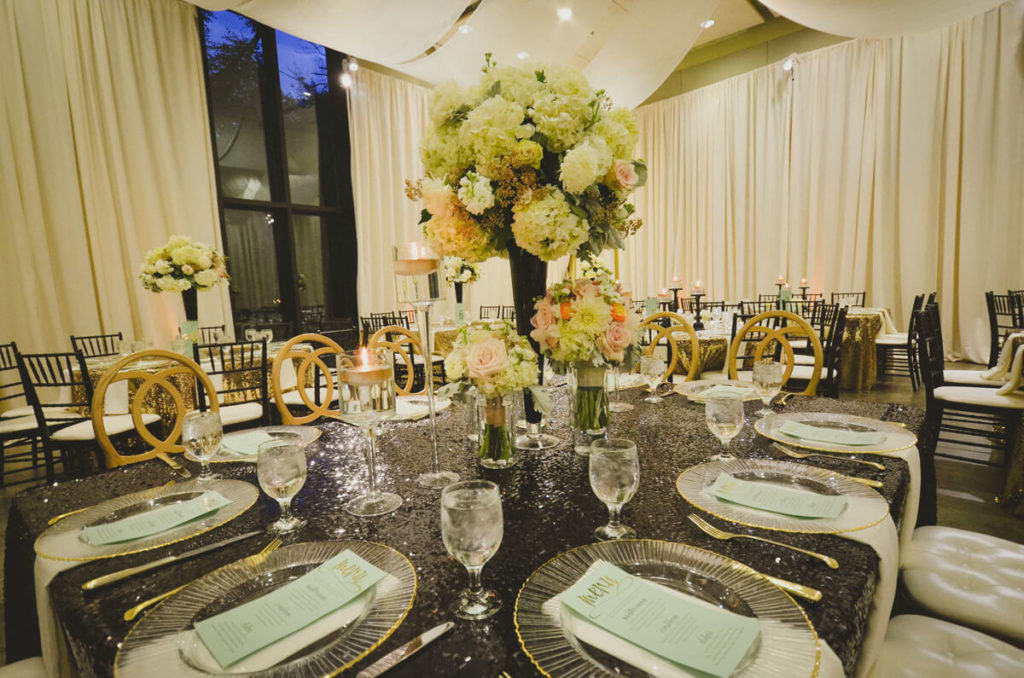 What was Unique and Special About Your Wedding: The couple used signs to reserve seats in the front row of the ceremony for deceased loved ones including Janelle's Nana, who passed shortly after Janelle's bridal shower. Janelle used skills and creativity from her graphic design position to design and create the stationery for her mint, gold, and black modern glam wedding. During a trip to LA, she went to the Fashion District and purchased sequin fabric and had her table linens custom made. The food served at the cocktail reception and the dinner was also a reflection of the couple: Mediterranean for their engagement in Greece, Southern inspired dishes for Jerry's roots in North Carolina, and even Maryland-style crab cakes with Old Bay seasoning. During the reception, Jerry and his fraternity brothers of Kappa Alpha Psi serenaded Janelle with a song and stroll.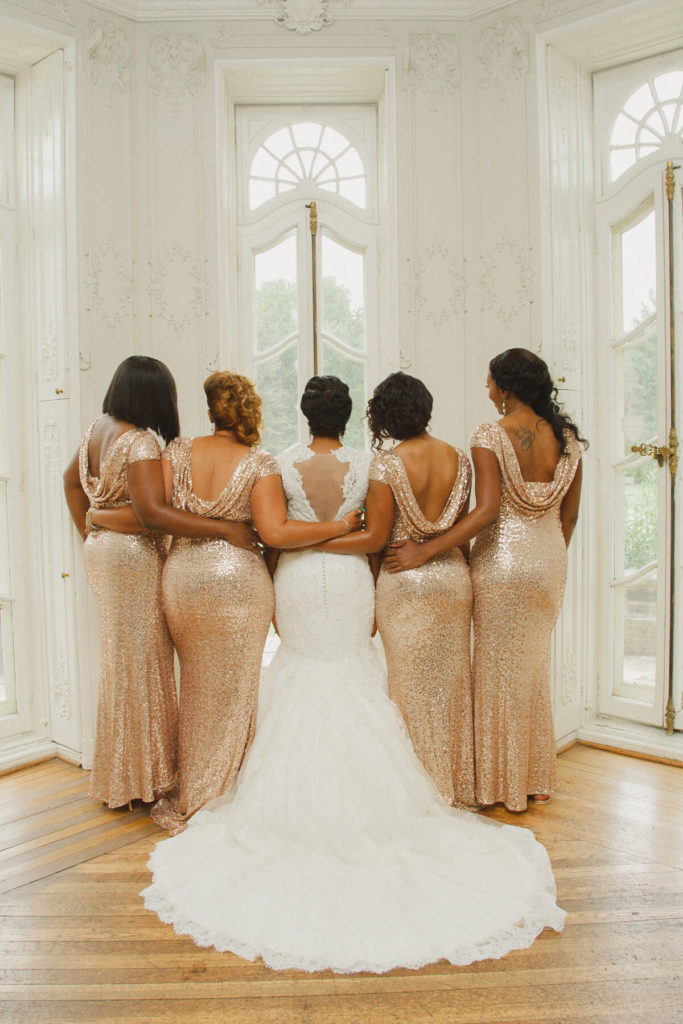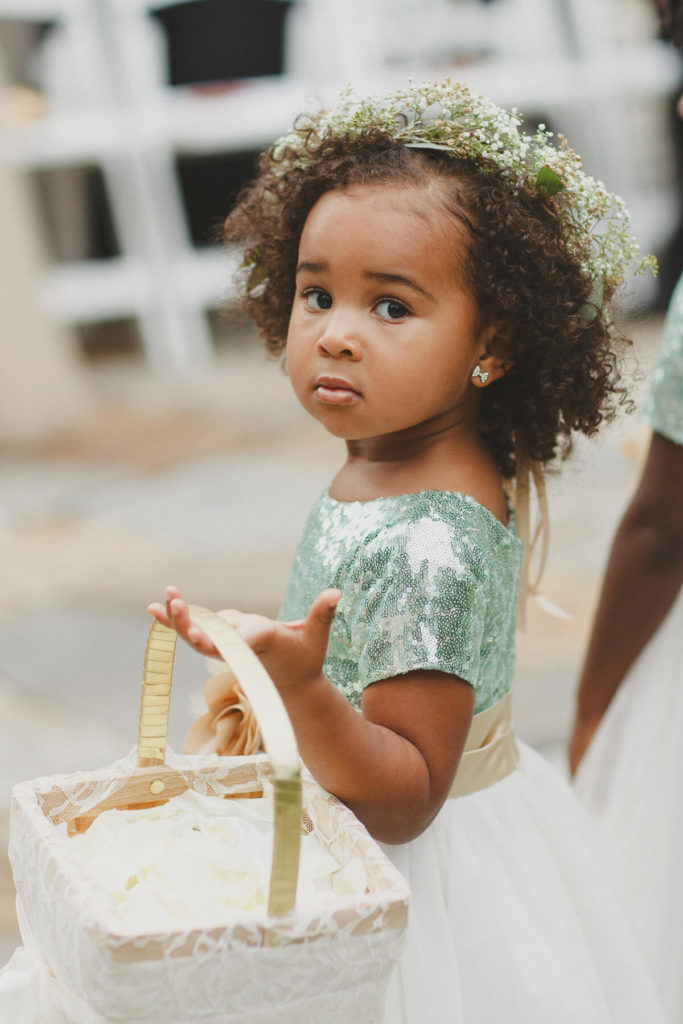 Favorite Details: The reception space was absolutely breathtaking.
Most Unexpected Event on the Day of the Wedding: It didn't rain. They were tracking weather all week and were expecting rain up until hours before. It was overcast, but they gladly took that over rain.
Piece of advice: Enjoy every moment. It goes by so fast.