This originally ran in the 2023 Local Love supplement in the June issue of Baltimore magazine.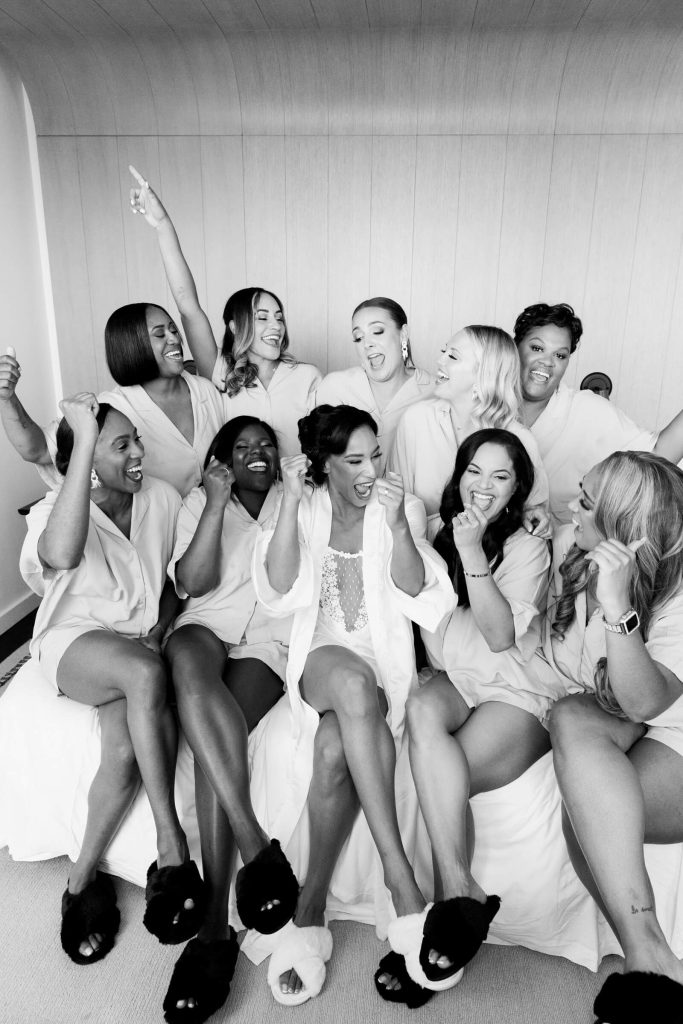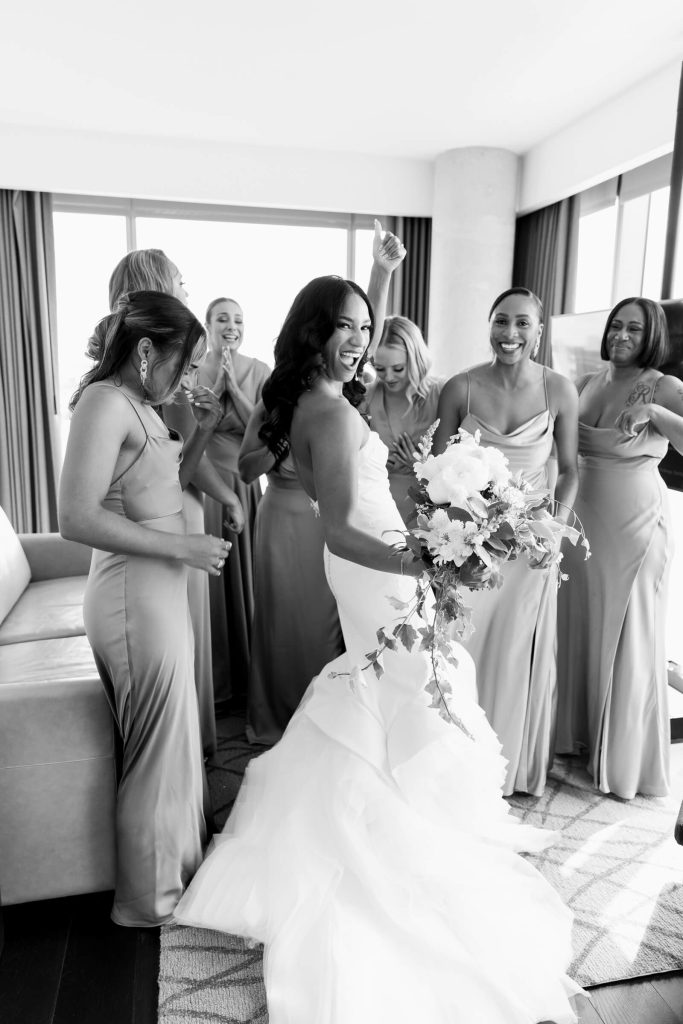 Wedding Date May 28, 2022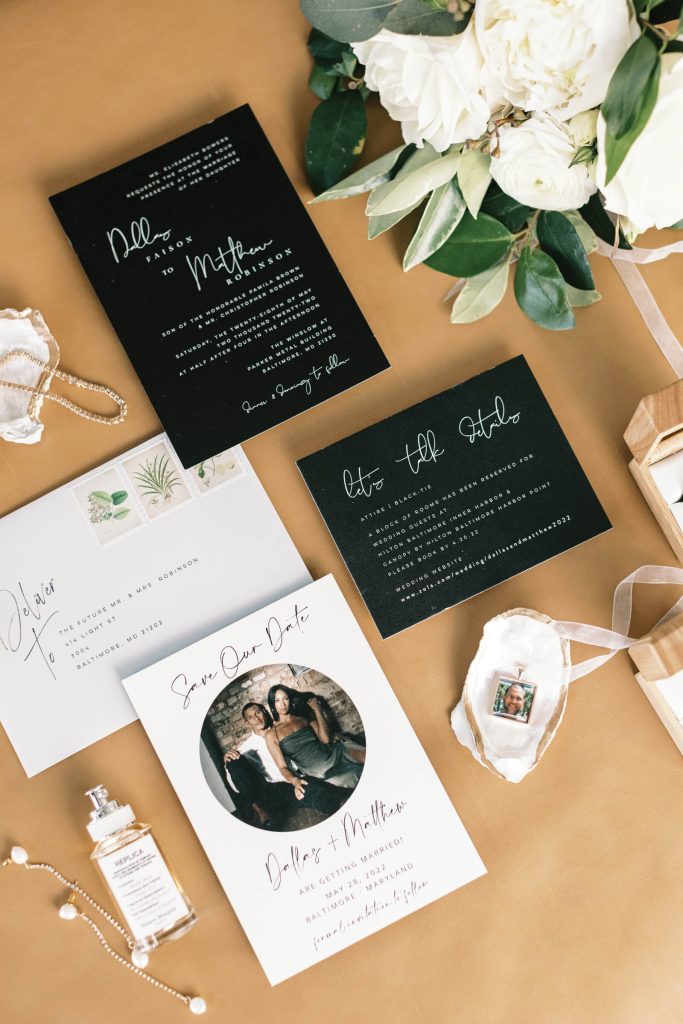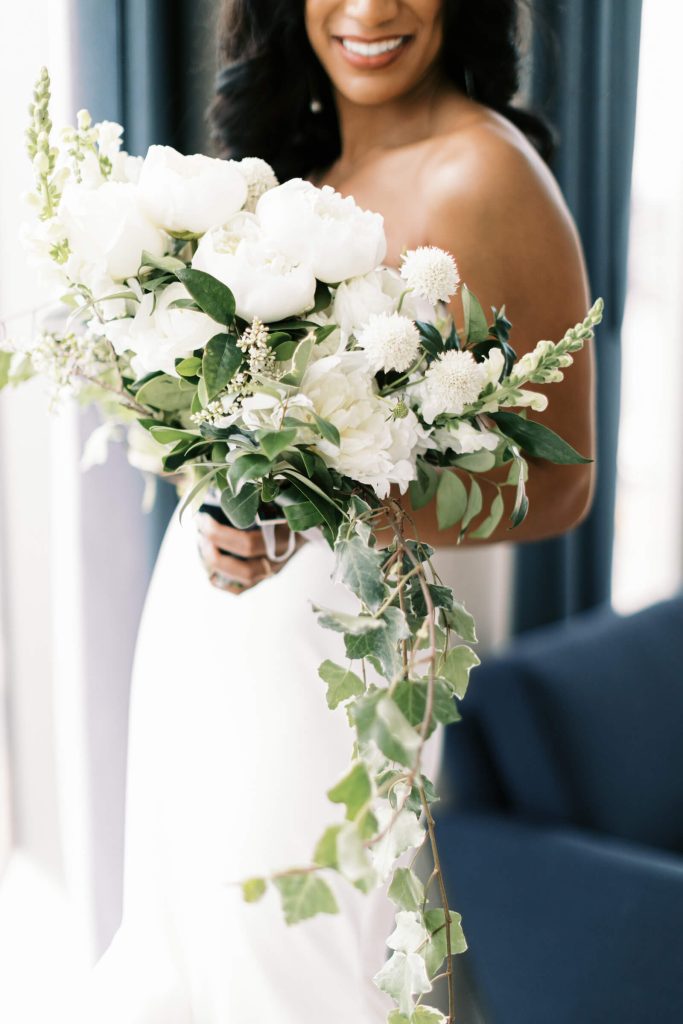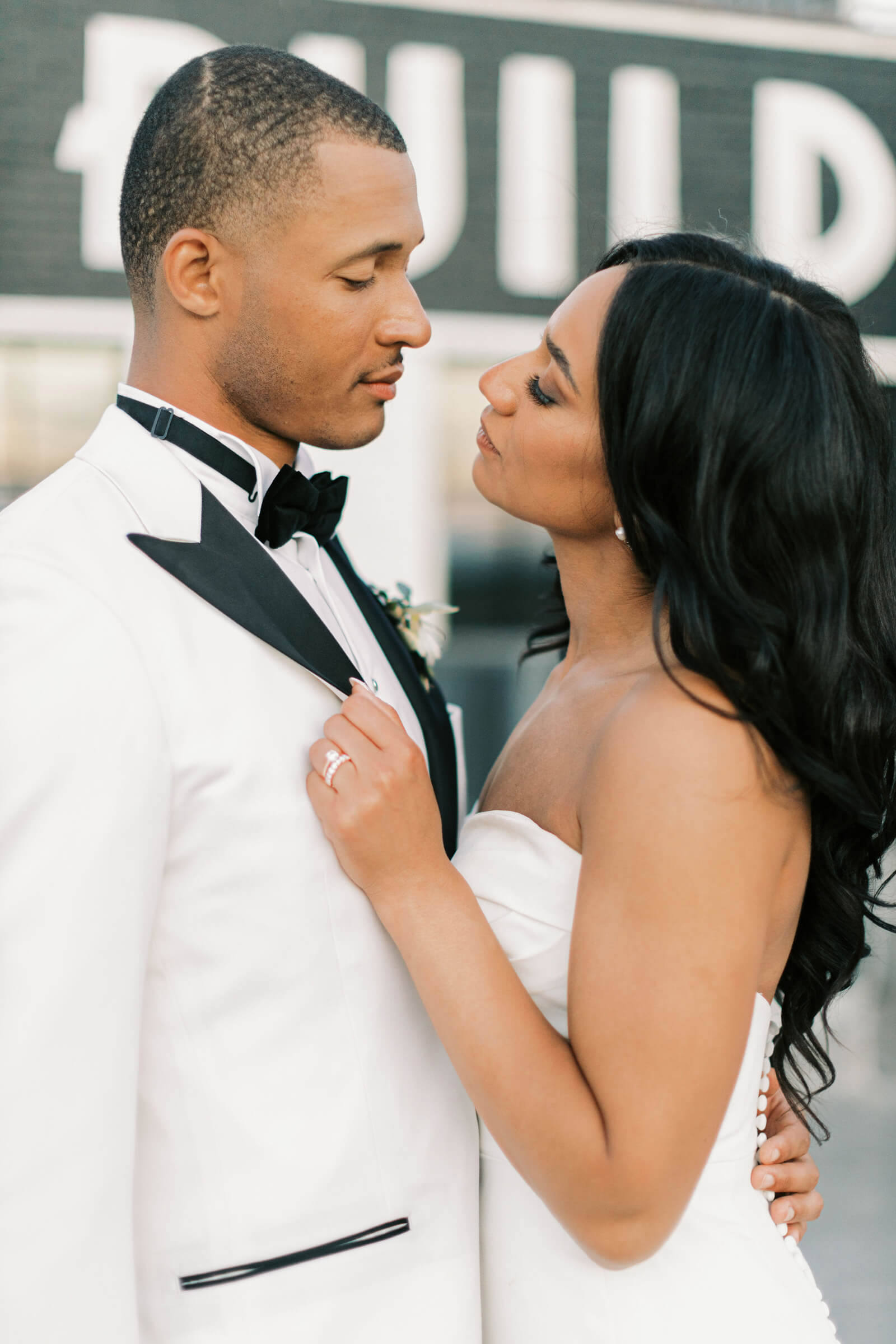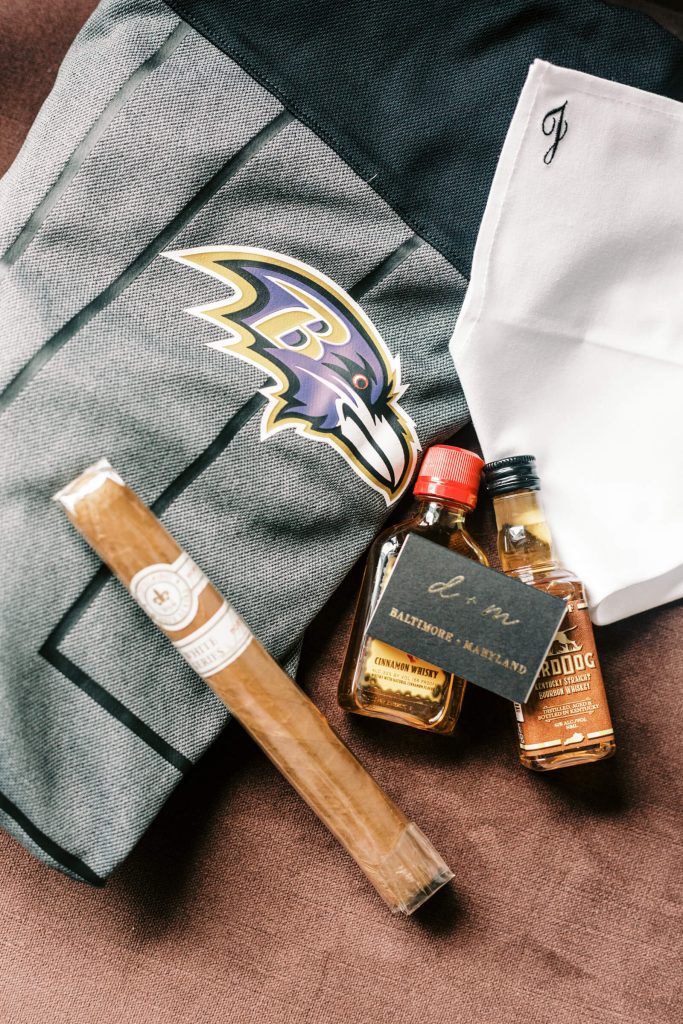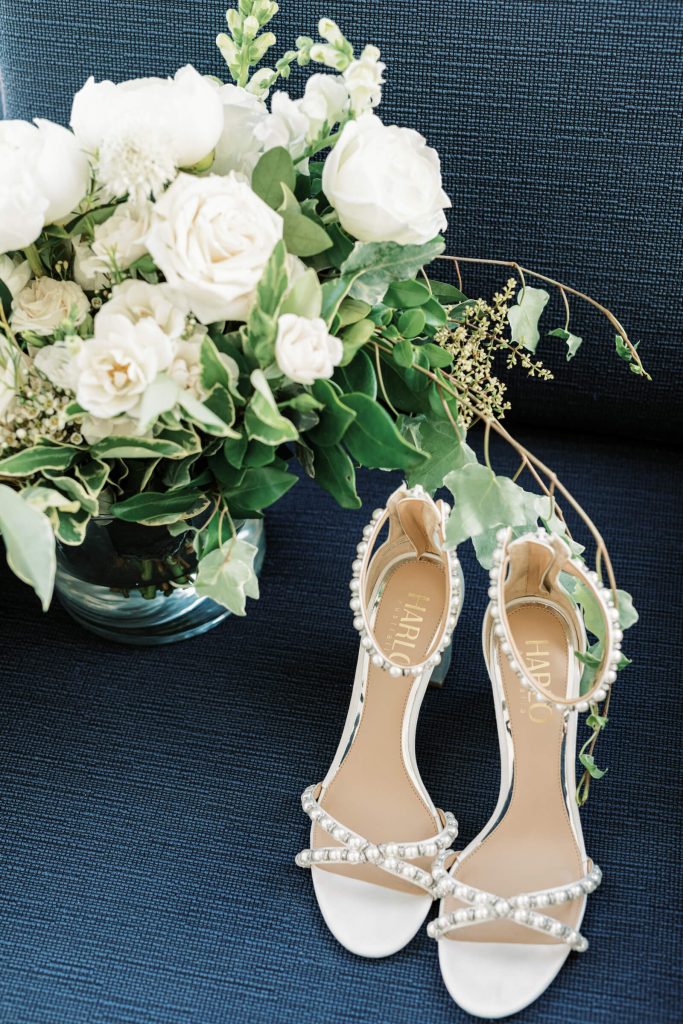 Matthew Robinson works as a defensive assistant coach for the Baltimore Ravens—but 12 years earlier, when he met Dallas Faison, it was all about the offense—advancing and scoring points with the beautiful kinesiology major.
While at the University of Maryland, teammates had introduced Dallas, a cheerleader, and Matt, a Terps defensive back and linebacker. They dated through most of college and then endured two years of long-distance when Matt worked as a defensive graduate assistant for the University of Connecticut football team and Dallas was earning her degree as a registered nurse. In March of 2021, the Baltimore Ravens hired Matt as a coaching fellow, and he was promoted to defensive assistant last year.
Six months before he was hired by the Ravens, Matt proposed to Dallas on Anna Maria Island in Florida. It was a quick trip and Dallas never dreamed it would be engagement weekend. One morning on their way to brunch, Matt insisted they go on a walk despite the muggy 90-degree weather. "After a very short and hot walk on the beach, Matt got down on one knee and asked me to marry him," says Dallas. "I thought that was the best part, but when we got back to the house, I was surprised by my three best friends and my mom. I literally dropped to my knees in excitement."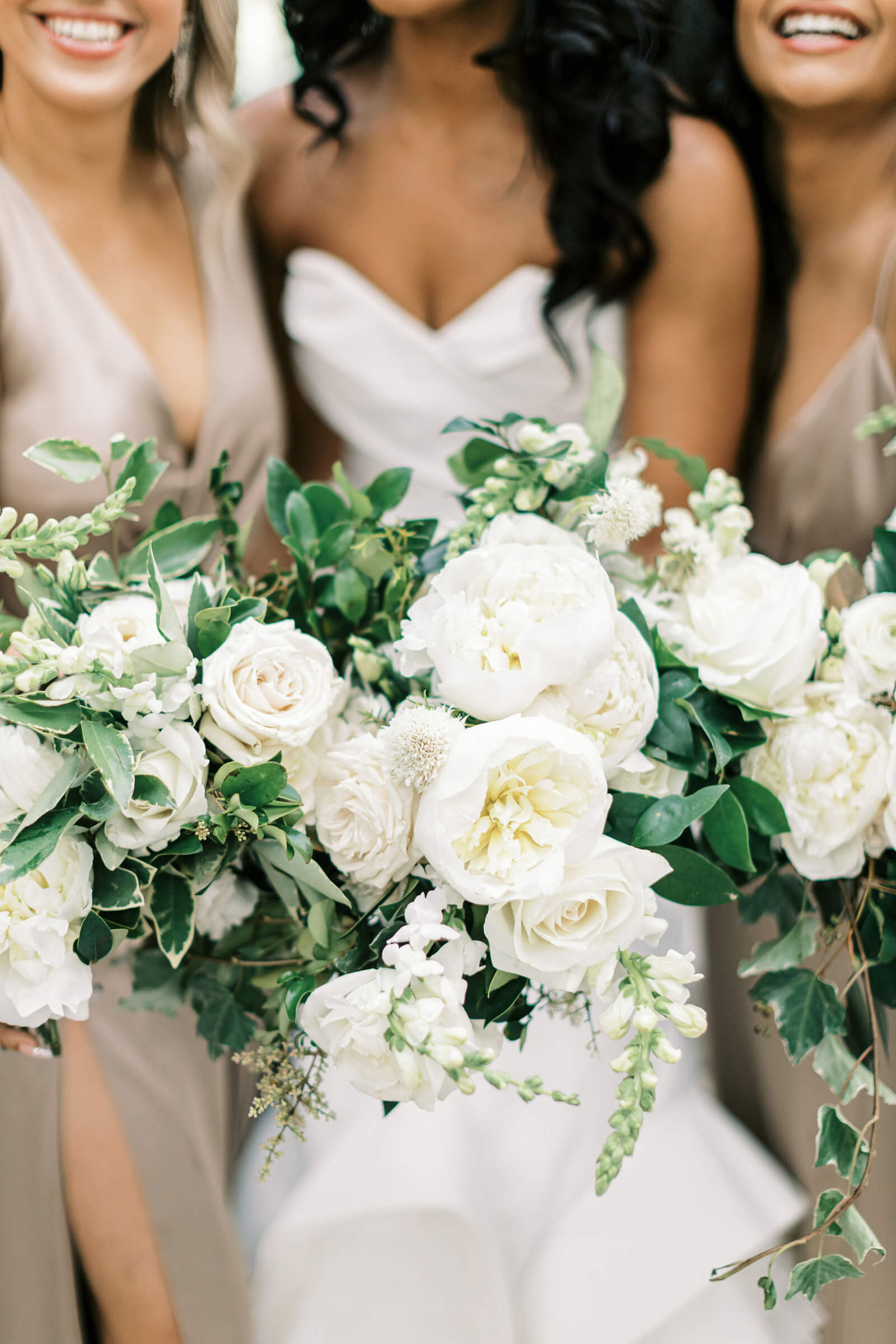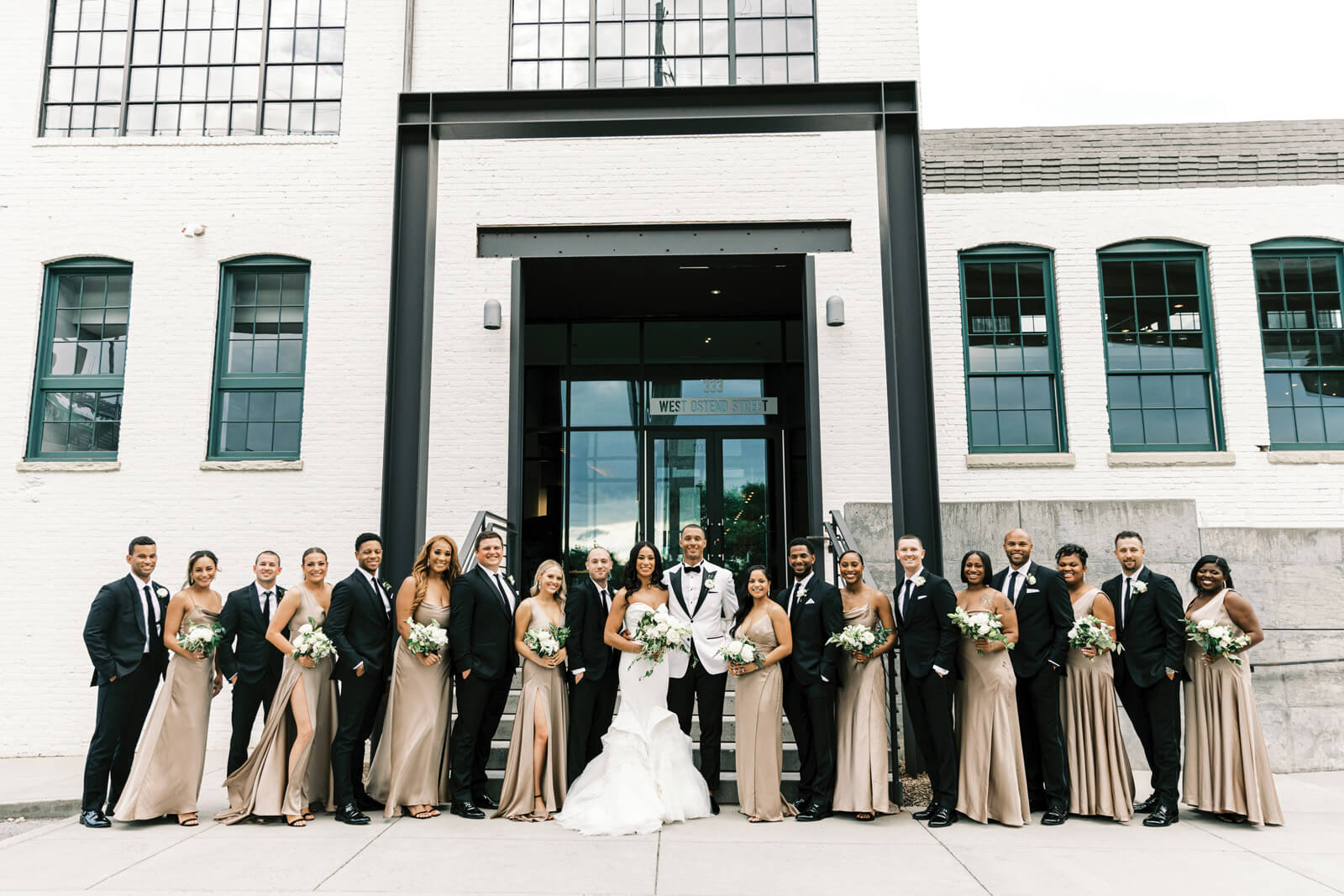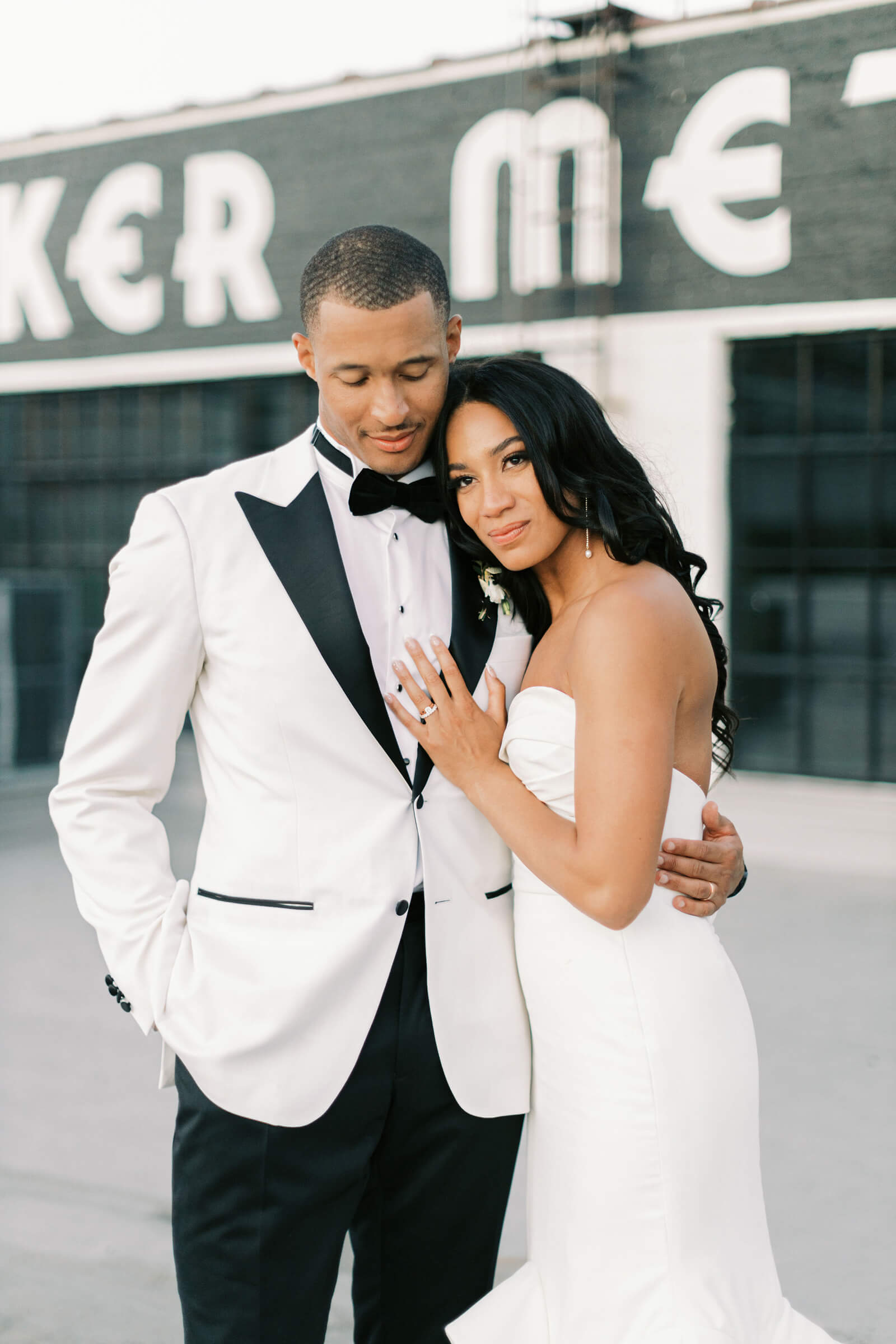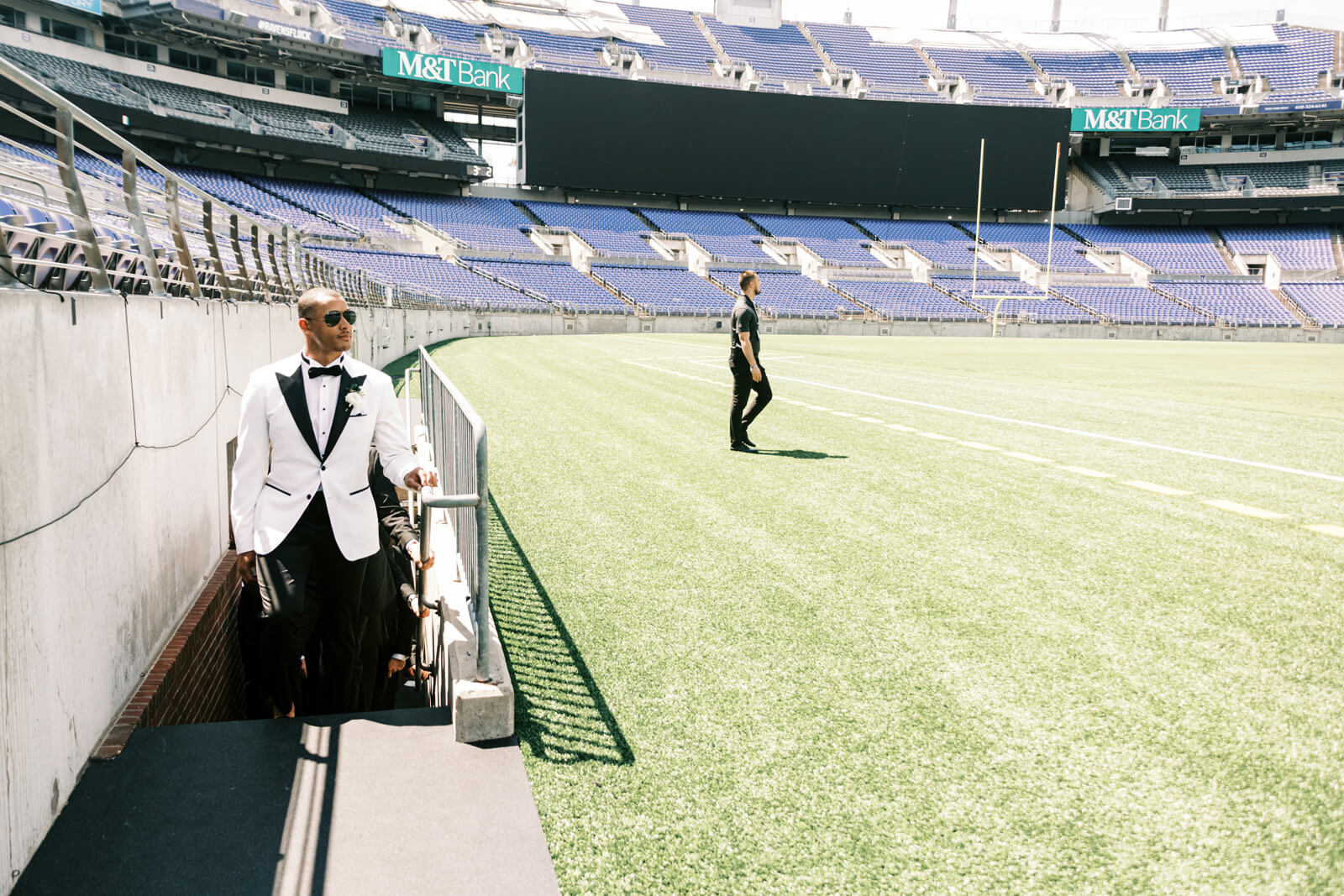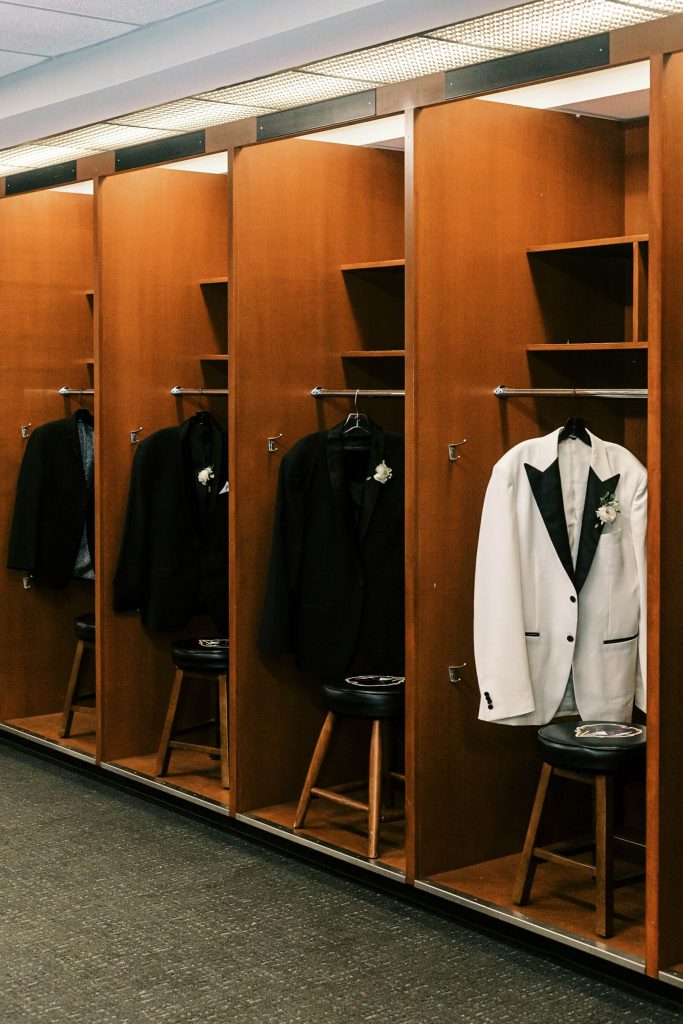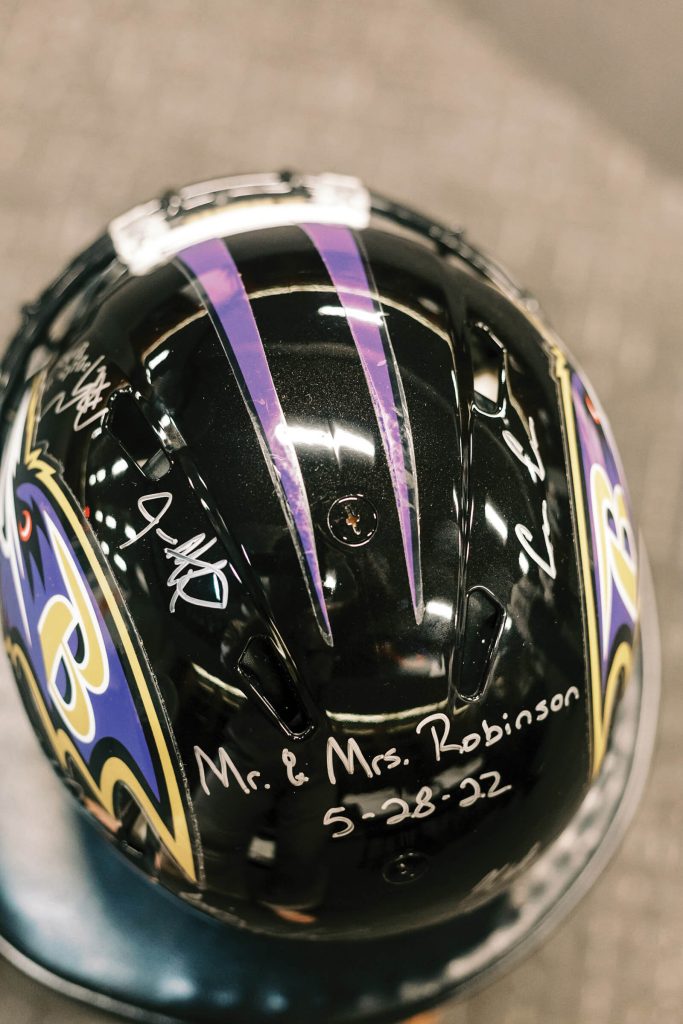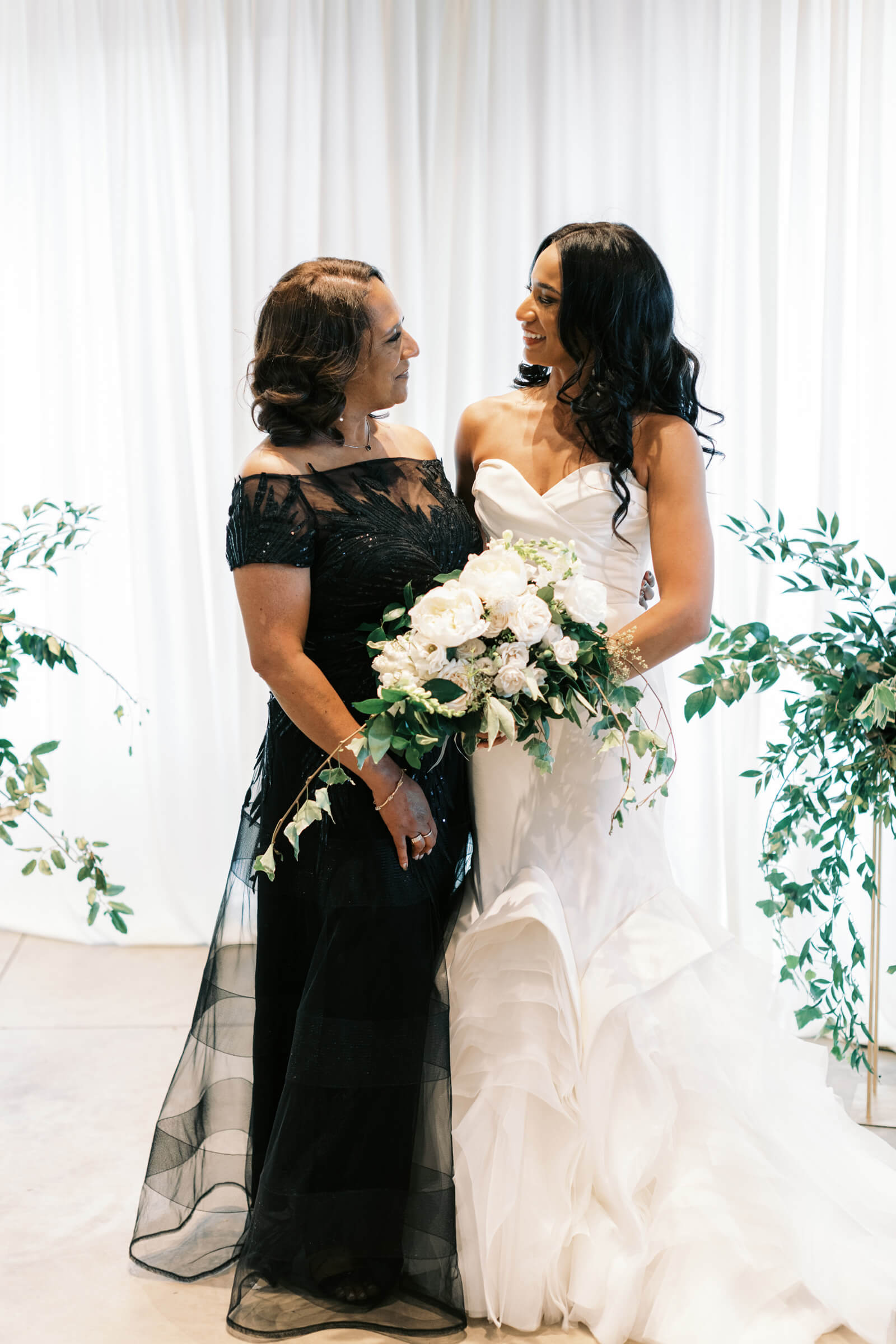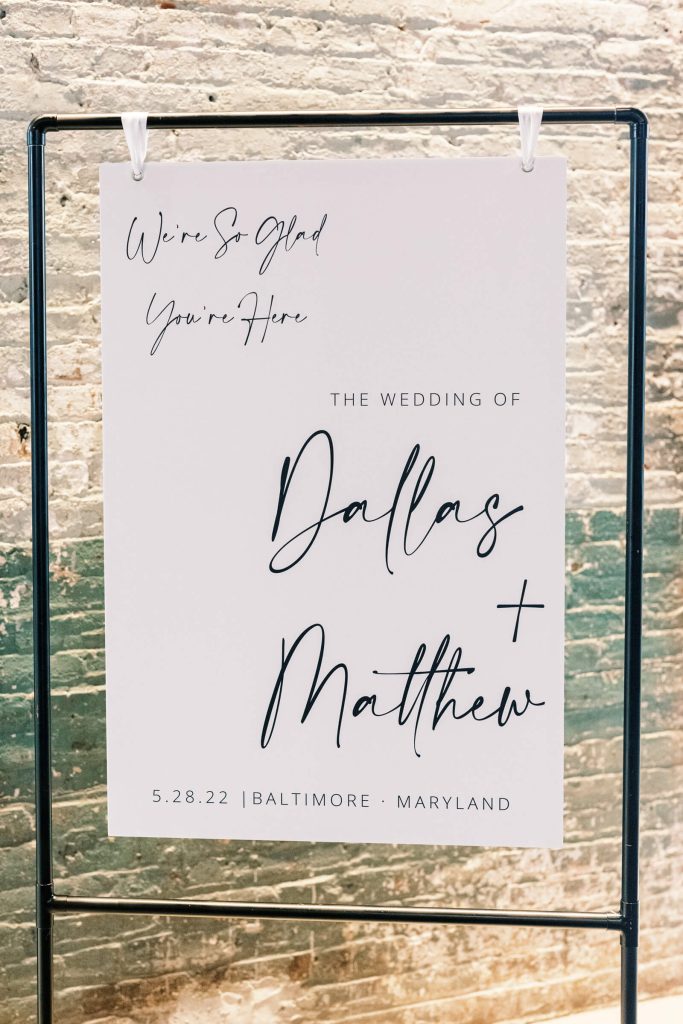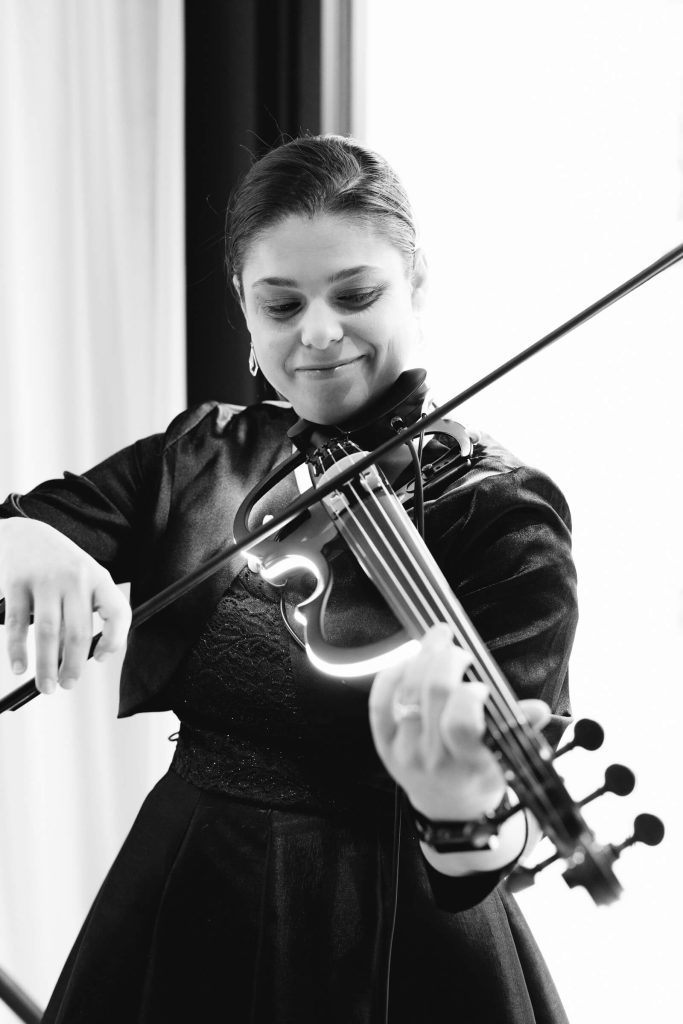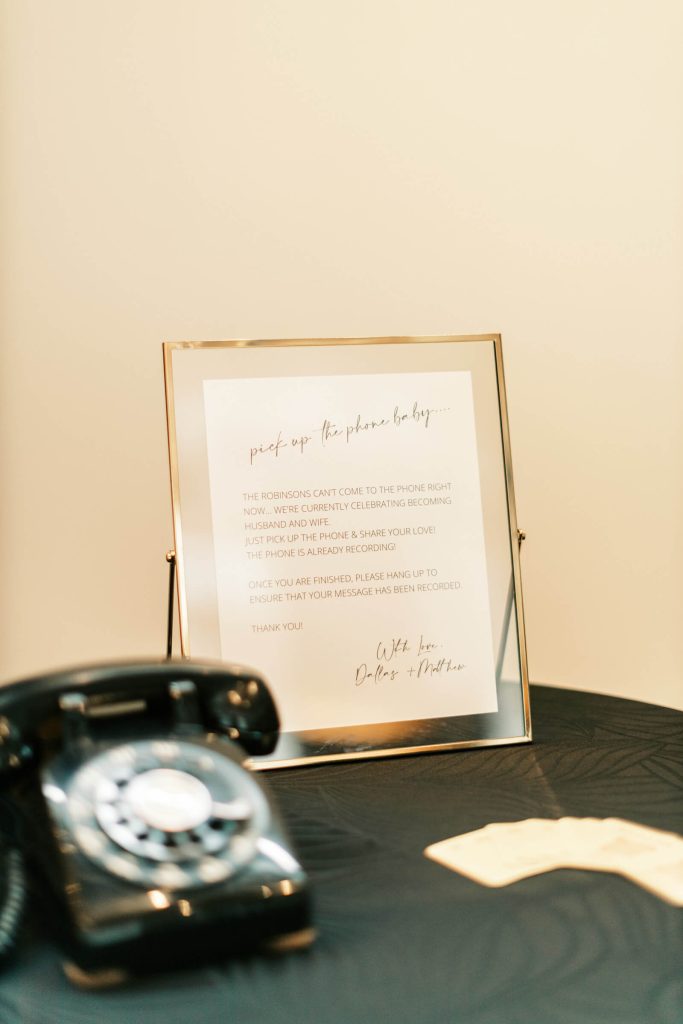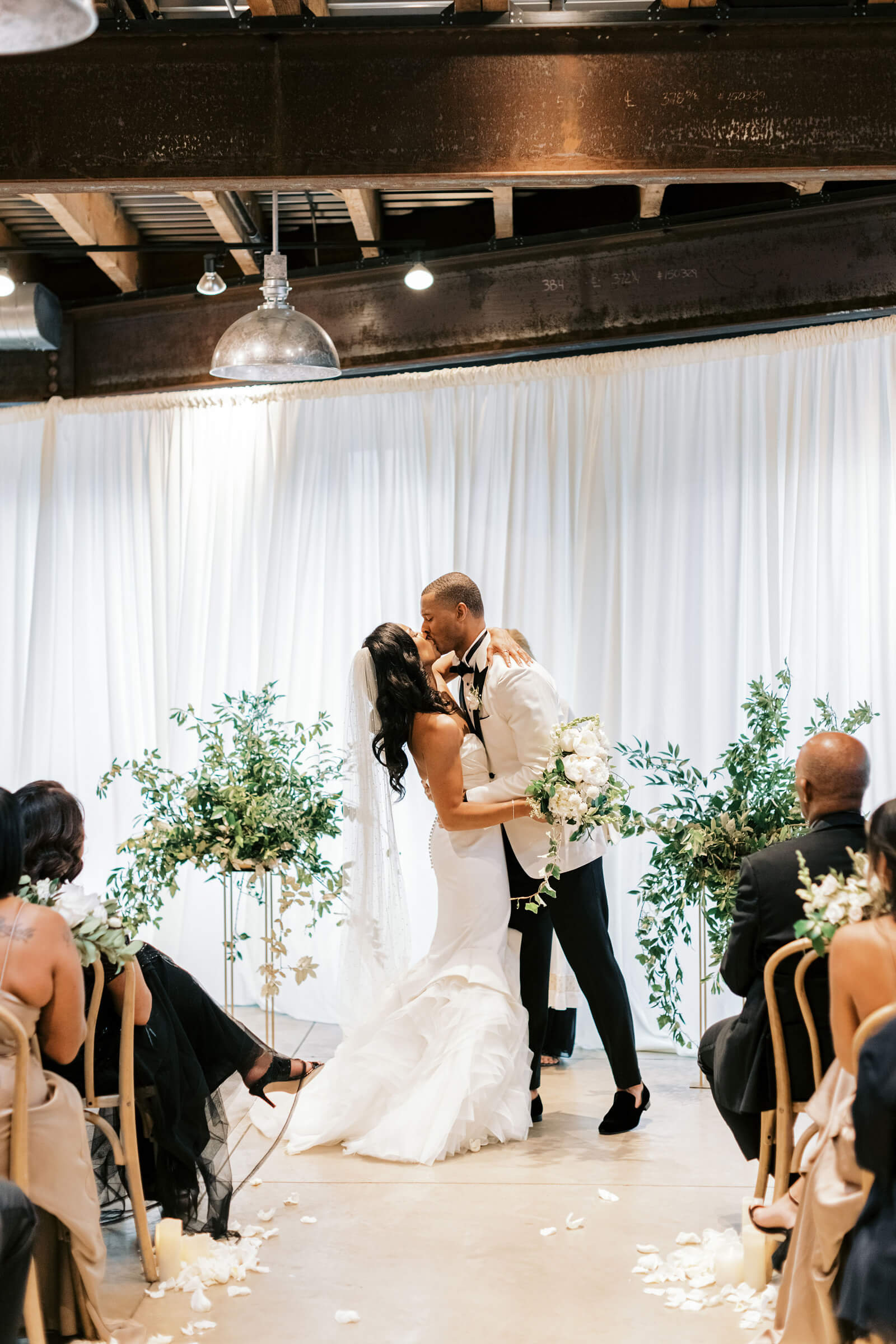 When she got back to Baltimore, Dallas realized she didn't have a clear vision for the wedding. "I never considered myself a 'Pinterest bride,'" says Dallas, now an injector nurse at Pura Vida Medspa & Cosmetic Laser Center. "I didn't have a board waiting for me after the engagement with pages and pages of wedding designs but once I found our venue, I knew exactly what I wanted." She loved the industrial feel of the Winslow—with its rooftop views of M&T Bank Stadium—and chose black and white as her main hues, along with a darker golden taupe for her nine bridesmaids. "I knew I wanted lots and lots of candles, and lush greenery to soften the space while still embracing the industrial feel and Baltimore edge," she says.
After the ceremony, it was time for fun. But before Matt warmly welcomed all 200 guests to the reception, the newlyweds made quite an entrance. "We actually hit like three million views on TikTok," laughs Dallas. In the video the two enter beaming and dancing to Post Malone's "Congratulations." "Moments before we walked out, Matt looks at me and asks if we're hitting the Griddy." They did and the crowd went wild.