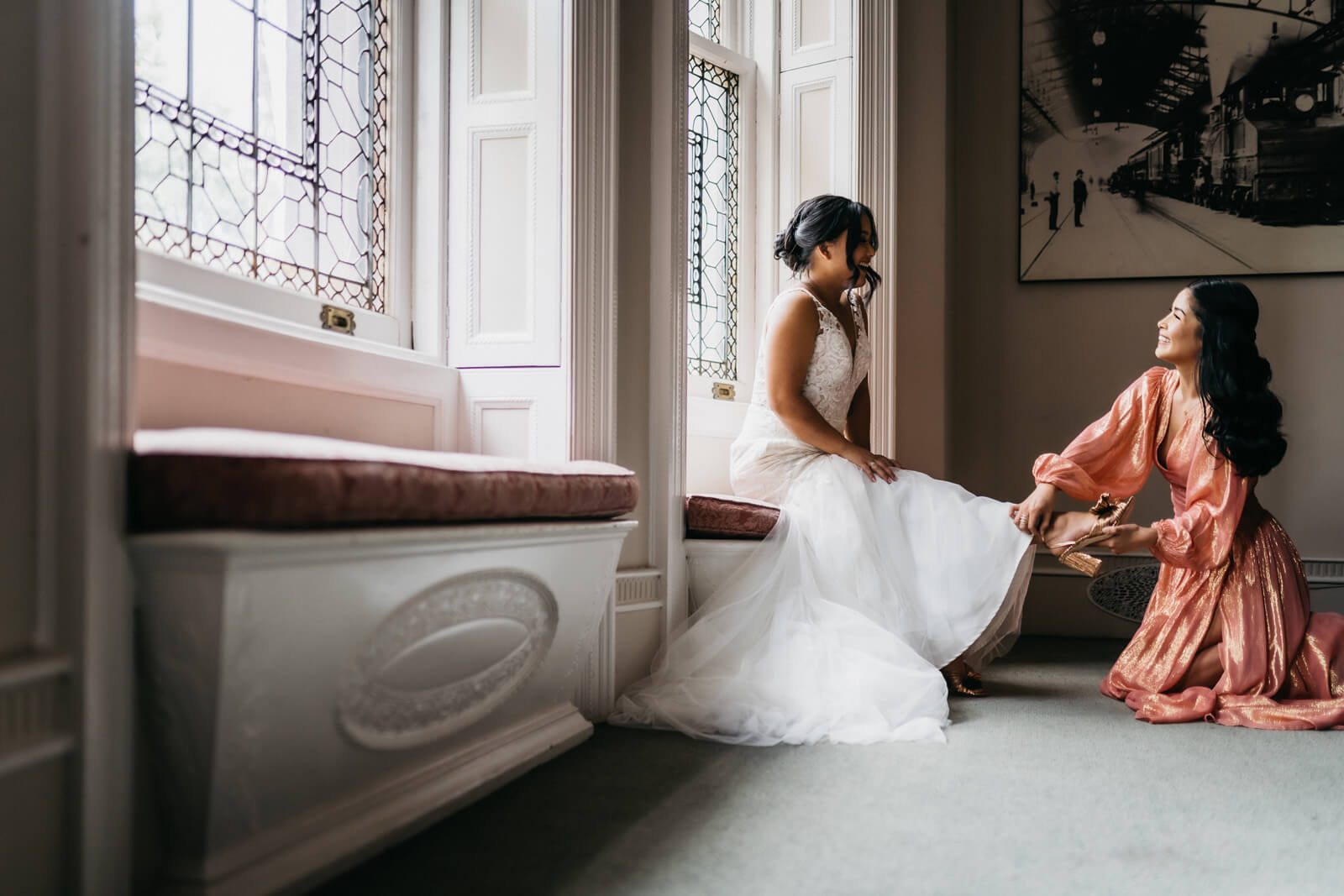 Occupations Product Manager and Registered Nurse
Wedding date June 26, 2021
Number of Attendees 50
How You Met We met at a bar in Los Angeles, when I was a senior at UCLA and Jamie was on vacation visiting a friend. We ended up hanging out all weekend, then went our separate ways. Jamie was a teacher in Alabama at the time, and when I graduated, I ended up getting a job in Nashville, TN — only a couple hours away from him. We continued to see each other on weekends and eventually he moved back to Baltimore for nursing school while I moved back to LA for another job. We did long distance for a while and then my job afforded me the opportunity to work remotely, and we've been living together in Baltimore for the last six years.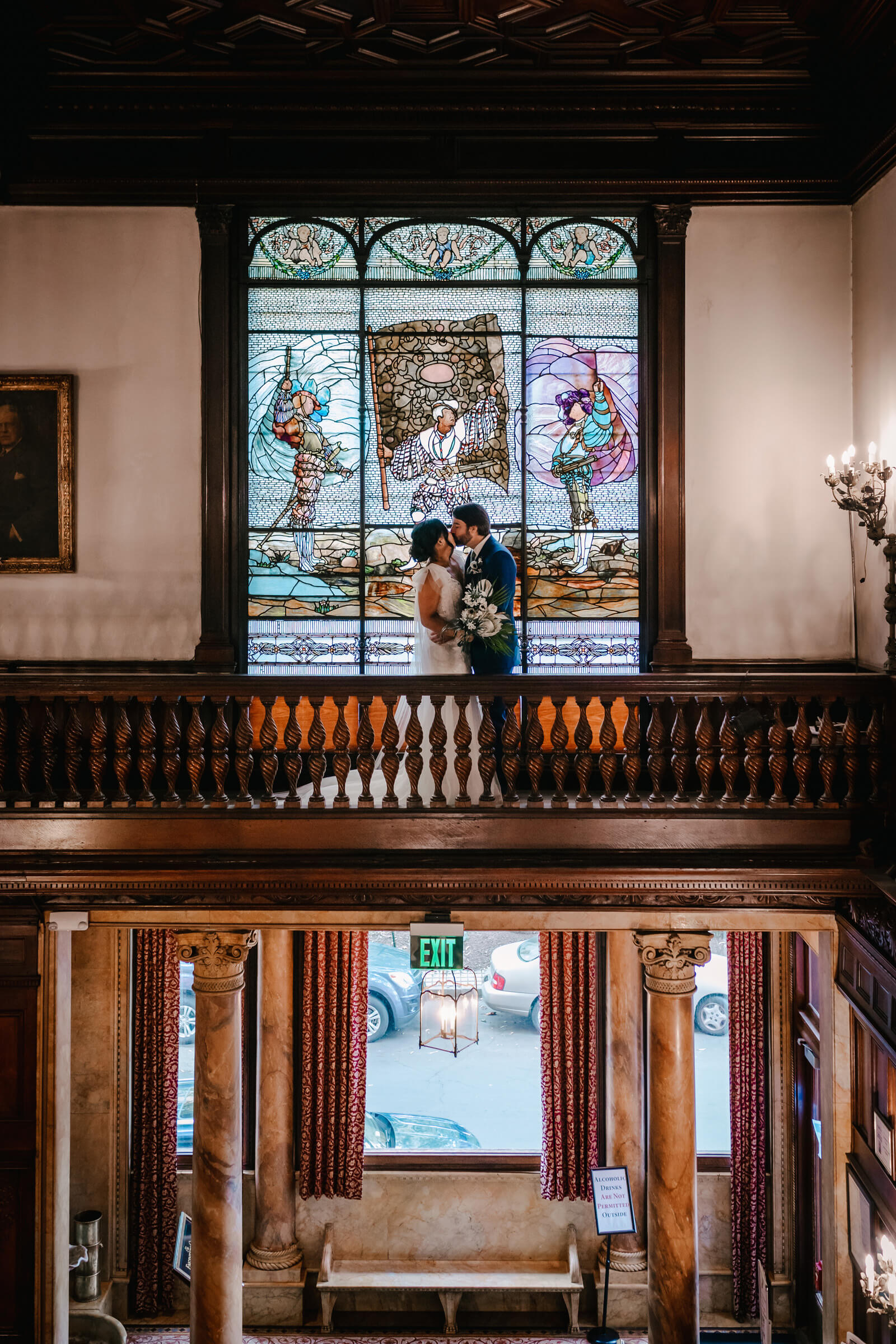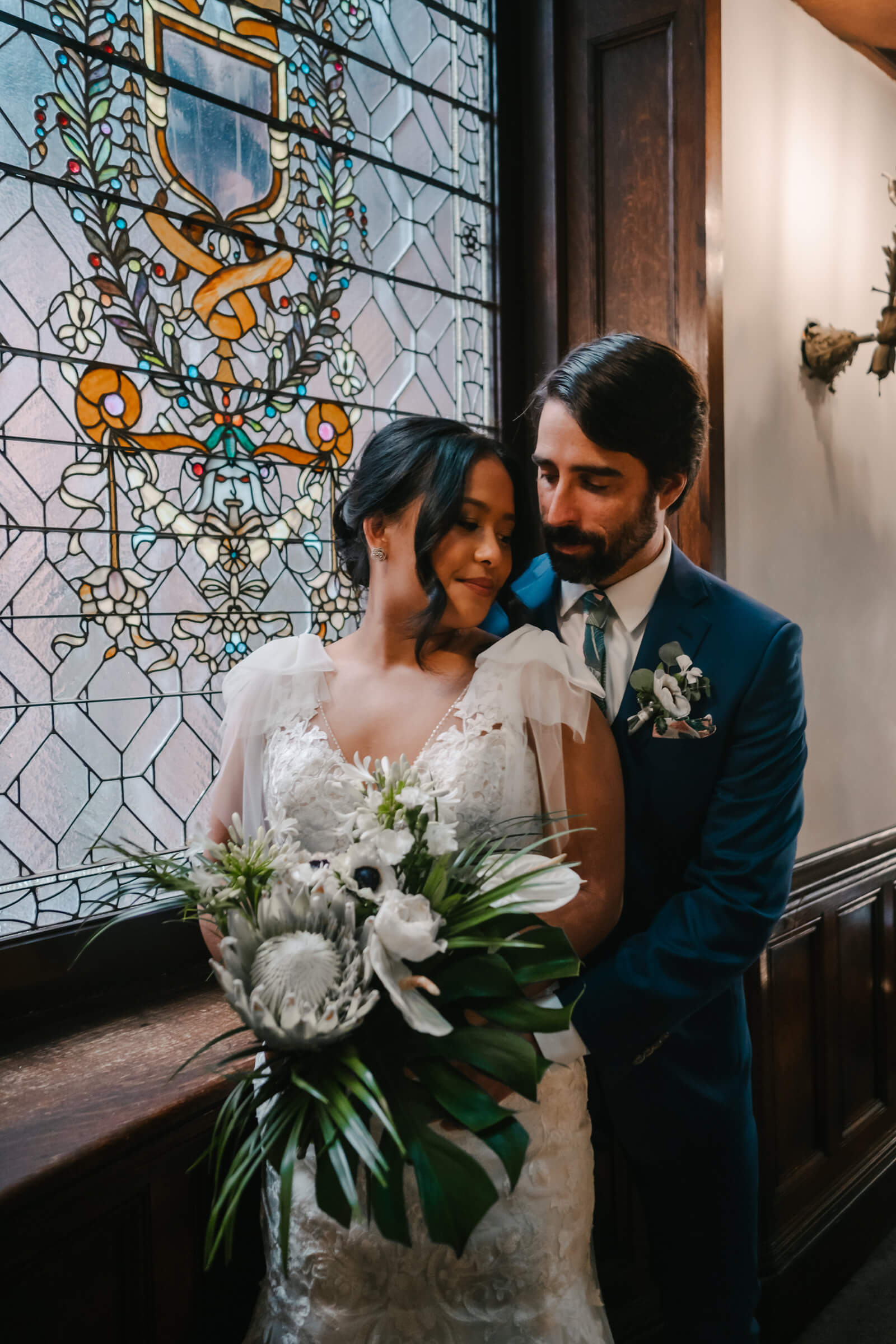 The Engagement Jamie has lifeguarded at the same beach every summer for the past 10 years in Long Beach Island, New Jersey. It's a very special place for him and has become one for me too. His sister Hope also lives in the area, and we are all very close. September 21st is a special date for Jamie's family for several reasons. Jamie coordinated with his sister to surprise me on 9/21/19 with a beach picnic AND an engagement! They tricked me into thinking I was headed to the beach to take some photos of Jamie's niece Finley for her birthday. I was totally surprised in the best way possible. Jamie proposed with a ring he acquired from my grandmother — who has since unfortunately passed away — that I have been obsessed with since I was a little girl — one she bought herself when she first immigrated to the United States. Jamie coordinated the transfer of the ring all the way from California with my mom, brother, and sister-in-law.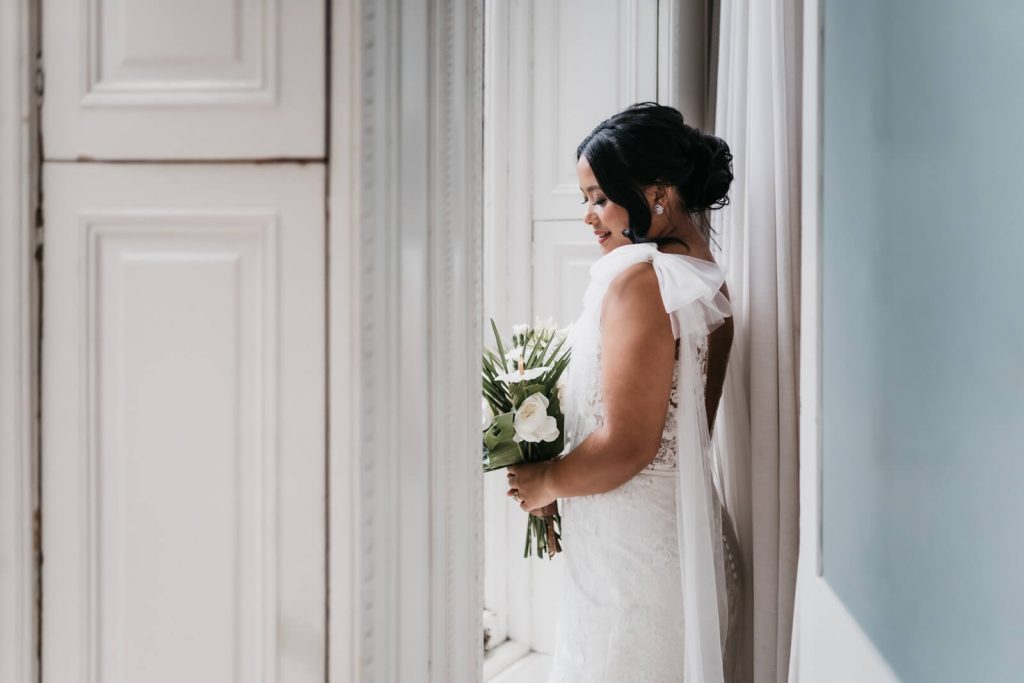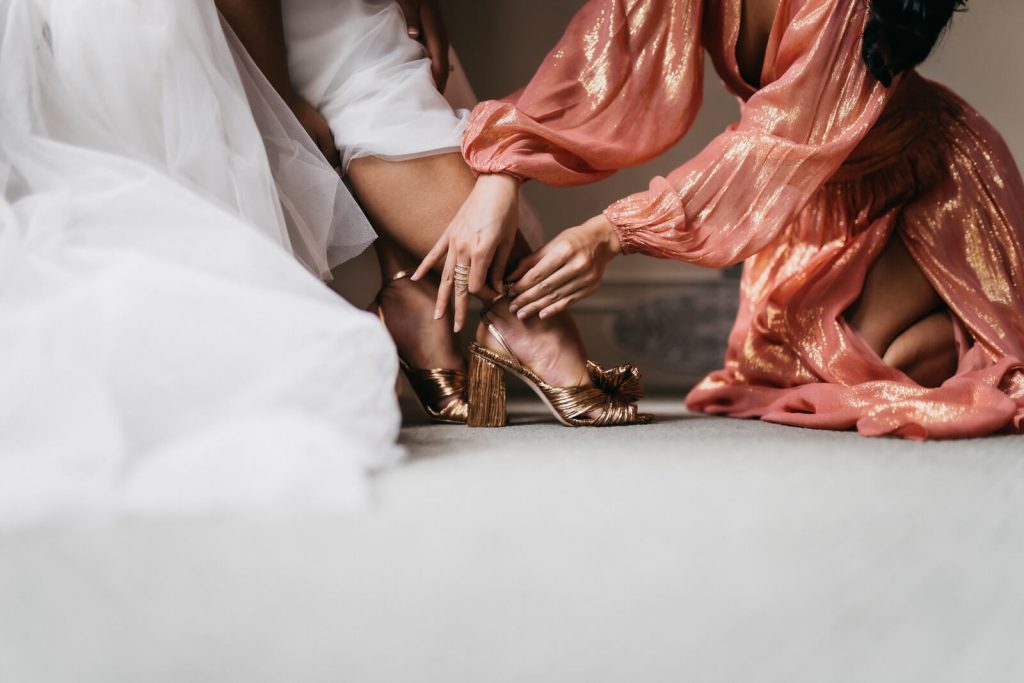 Wedding Design Inspiration We loved the grand and historic feel of our venue, The Engineers Club, and we wanted to juxtapose that with a chic, jungalow vibe.
What Was Unique and Special About Your Wedding Day The most special thing about our wedding was being able to gather some of our closest family and friends to celebrate our marriage — which had been exactly one year prior via zoom and a micro ceremony. There was so much hope and love in the room because everyone was freshly vaccinated and most of us had not seen each other in such a long time. MaryGrace's brother Paul and Jamie's sister Hope gave the most memorable speeches that had the entire room laughing and crying; it's a moment we will never forget.
We also are so proud to say that no one got COVID-19 after our wedding. We were very fortunate to have our wedding right after the vaccines had first come out and before variants had started to pop-up everywhere. We had to go back and forth a lot over the planning period, and we worked very hard to ensure that our wedding was as safe as possible, so that was amazing.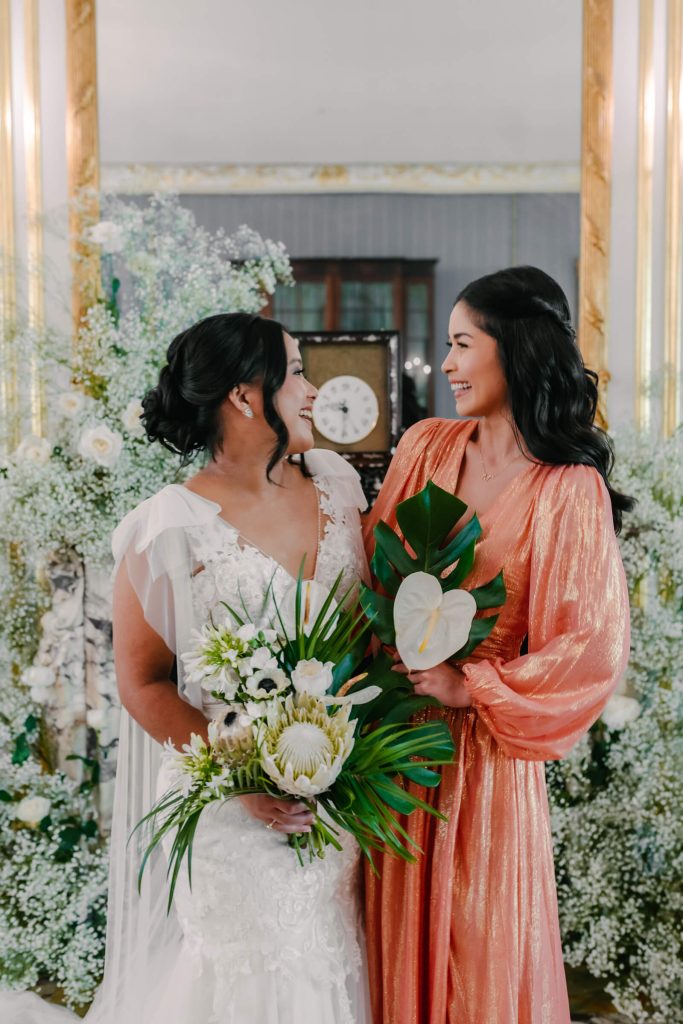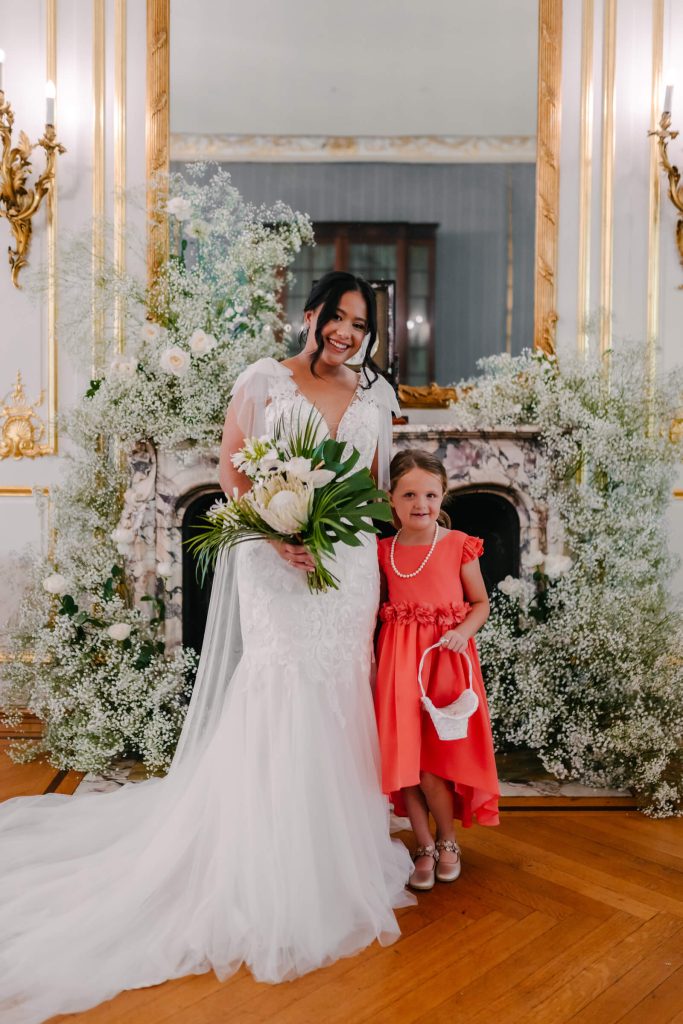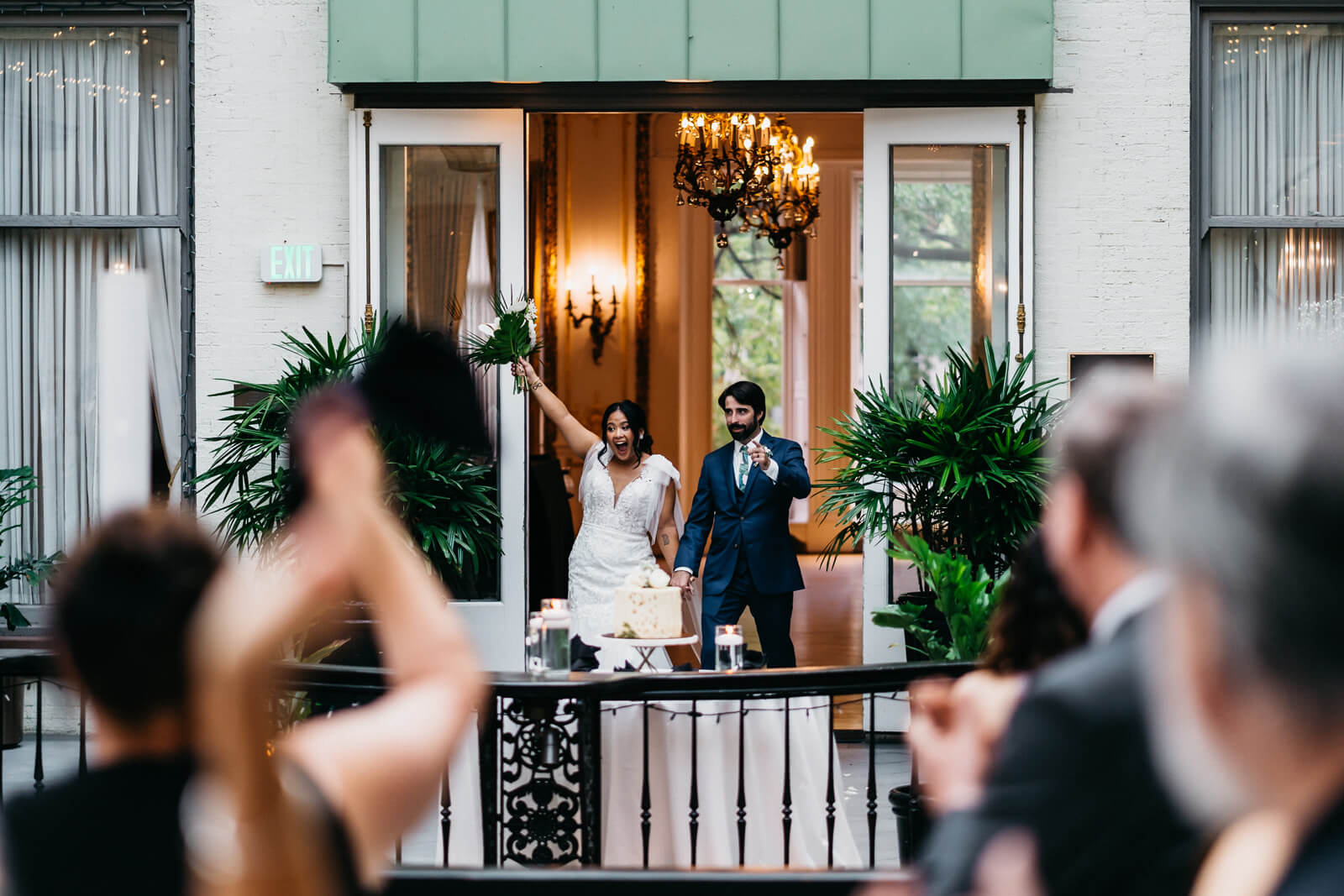 Favorite Details Our memorial table holds a special place in our hearts, as well as the mirror we had customized to honor my dad. It says "The Way You Look Tonight" which is the name of the song covered by Tony Benett that we would have danced to for our father-daughter dance, had he still been with us.
Additionally, many hobbies we picked up during the pandemic are reflected in some of our favorite details, such as the jar candles MaryGrace made at home, our seating chart made up of planters that were hand-lettered by our friend and bridesmaid to support our new plant addiction and the guest book for our love of music and a new-found love for vinyl collecting. Our table names were representative of streets that have been meaningful to us throughout our lives. And being able to take photos with my brothers and my mom all while wearing traditional Filipino formal wear — Barongs for the men and Filipina-style boleros for the ladies — meant the absolute world.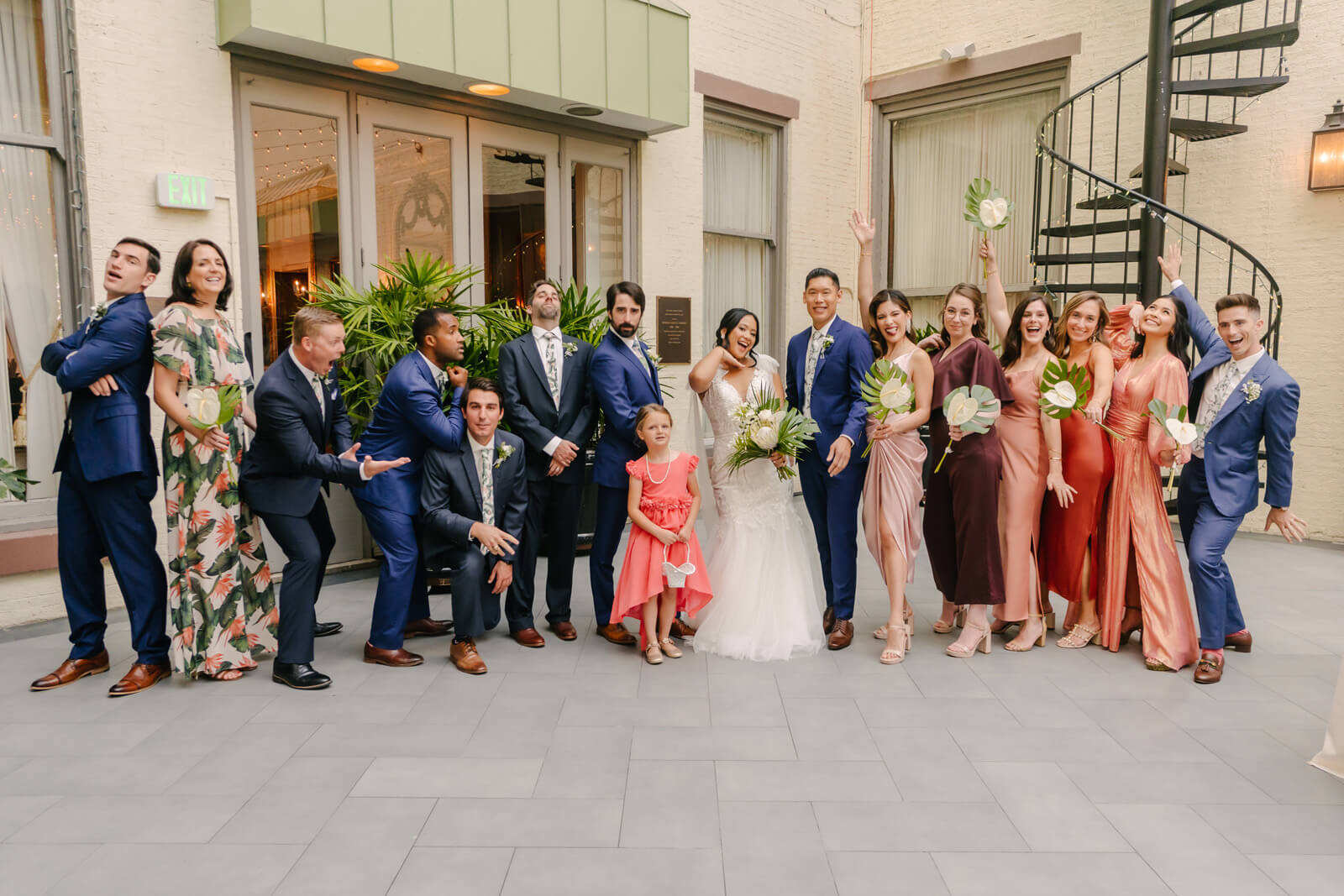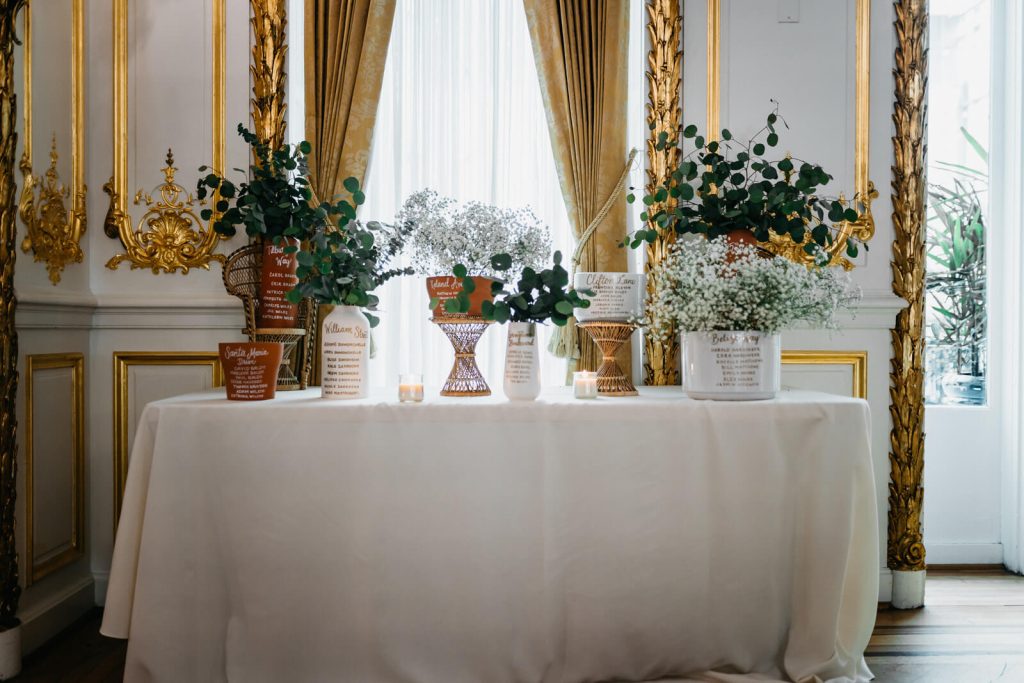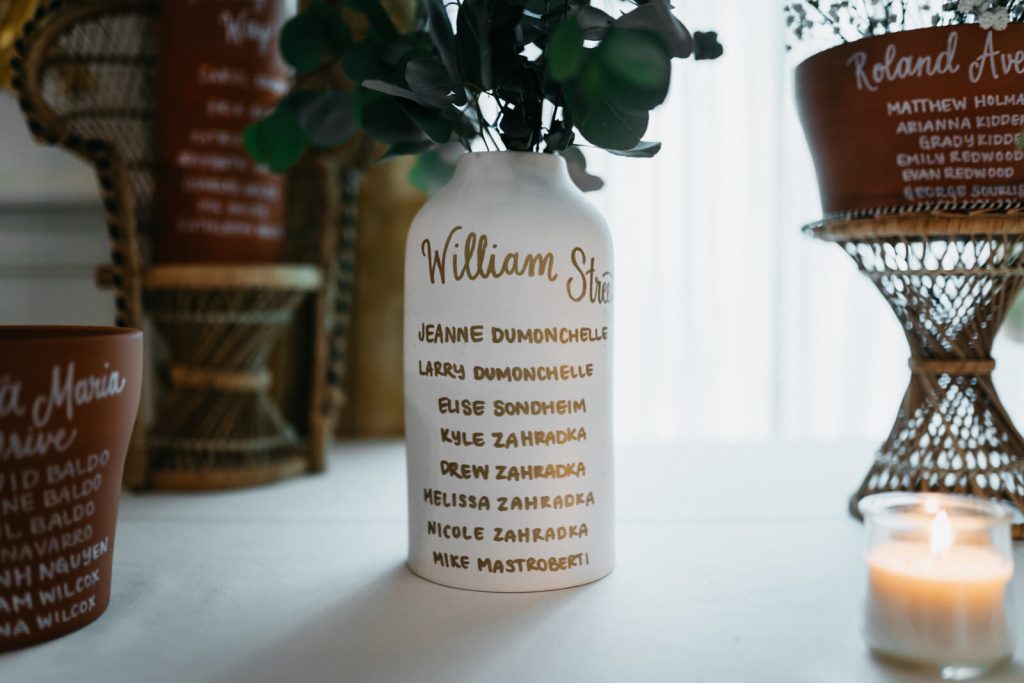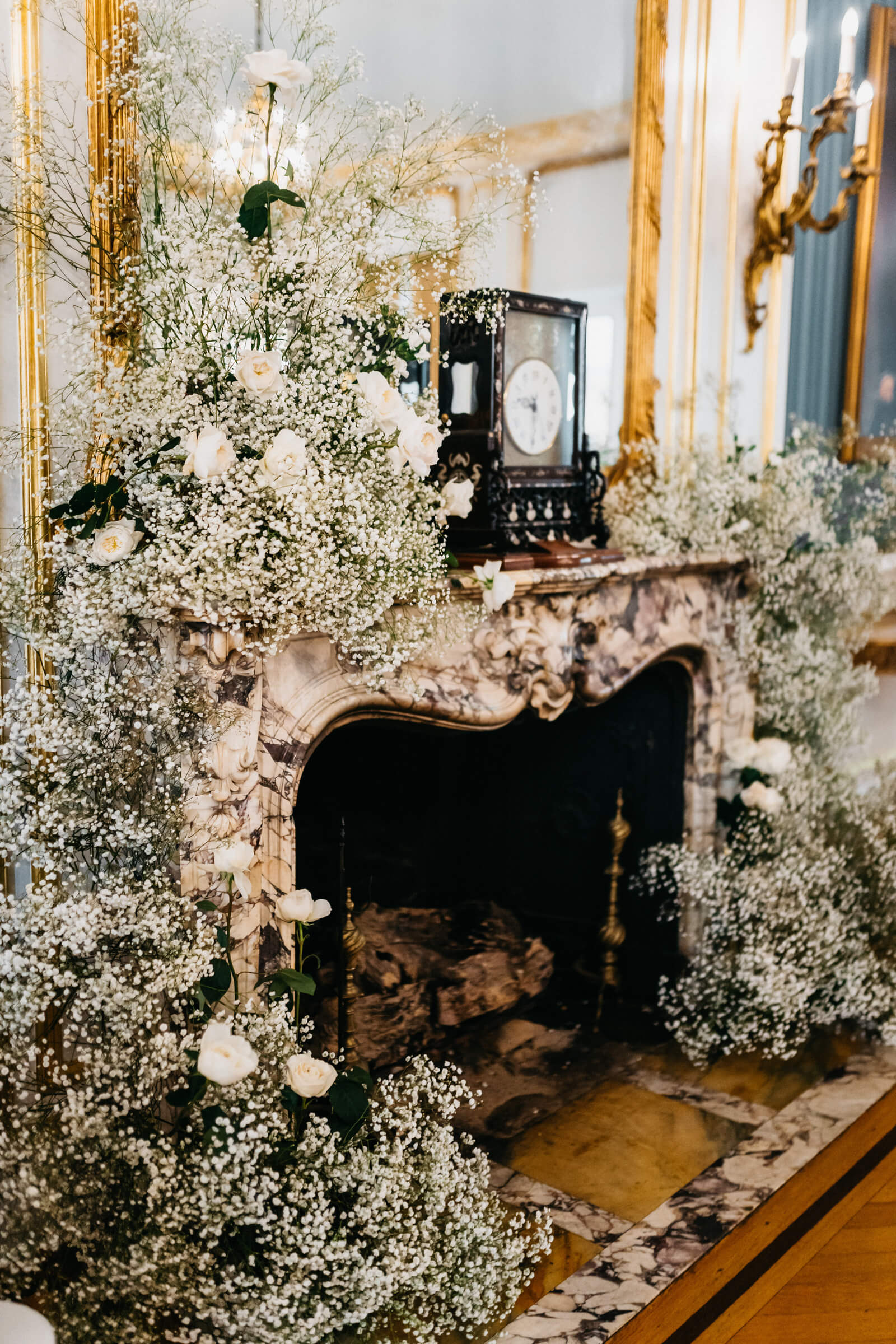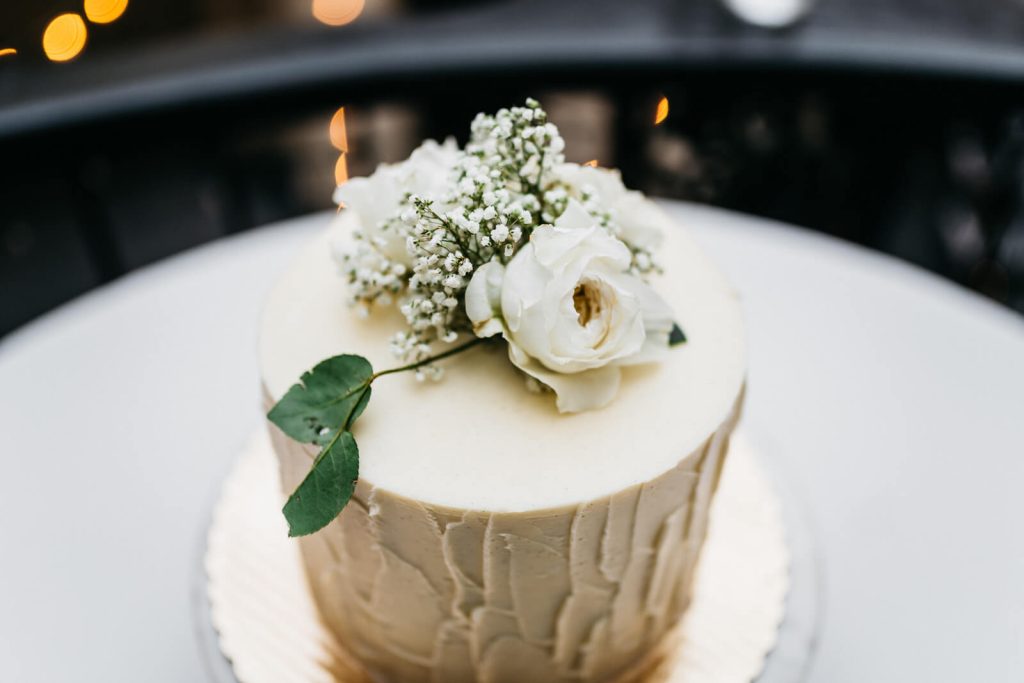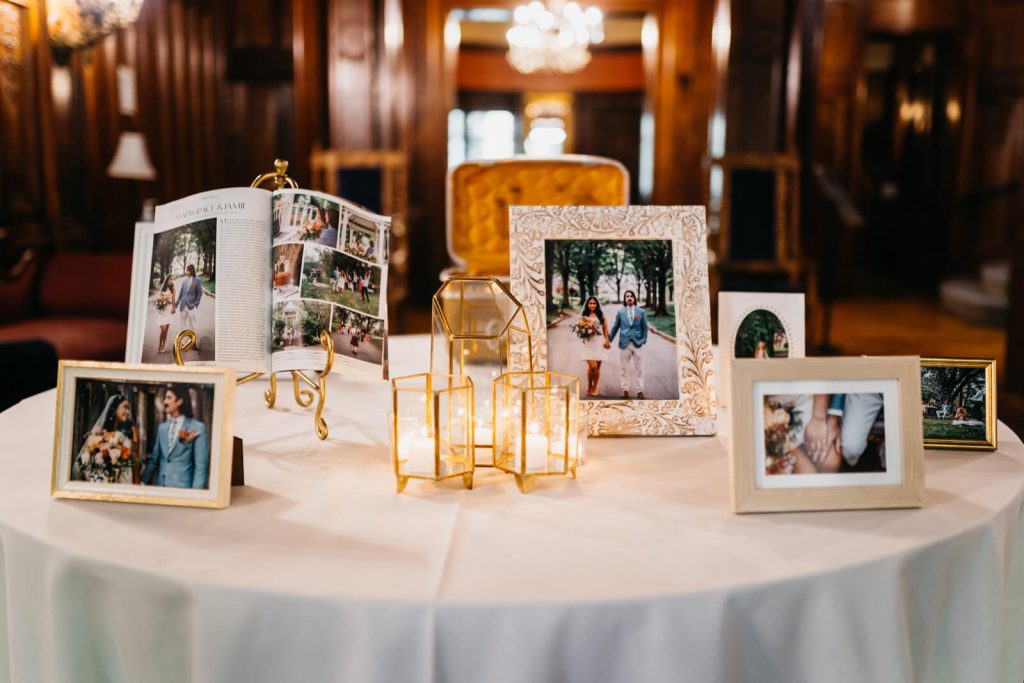 Most Unexpected Event On Your Wedding Day We were so thrilled to be with our guests and dancing the night away that we skipped our cake cutting, but ended up doing it later at the after party at the hotel, which was just as special and a great late-night treat!
Piece of Advice Find moments to pause, look around, and soak it all in. All the planning, postponements, and pivots will feel worth it when you see all your loved ones there surrounding you and there to celebrate you. Take time to bask in that love and to feel gratitude.