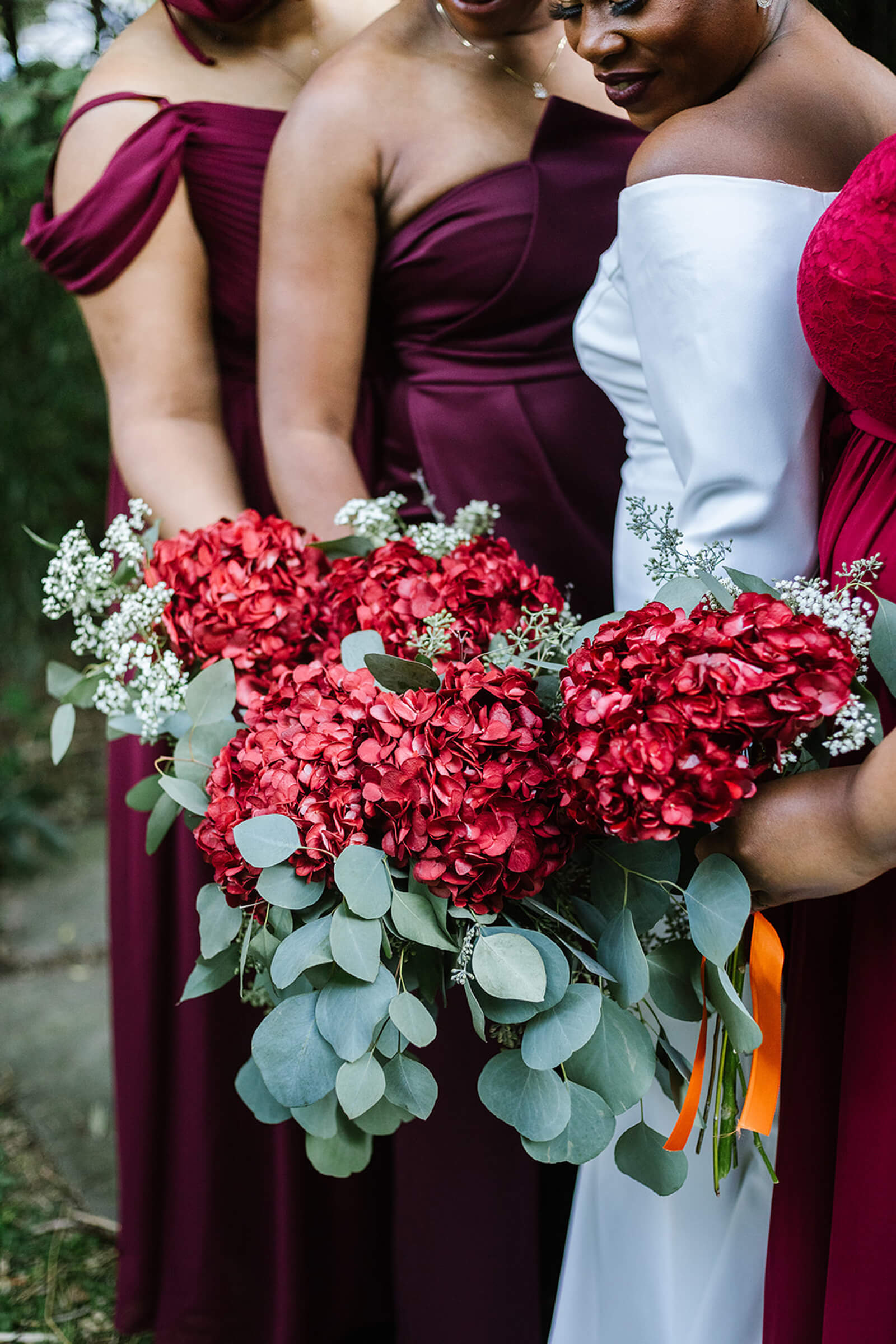 Occupations Chris is a project manager for a government linguistics program; Nakeia is an occupancy planner with a corporate real estate firm.
Wedding date October 3, 2020
Number of Attendees 27
Number of Attendants 3 bridesmaids and 4 groomsmen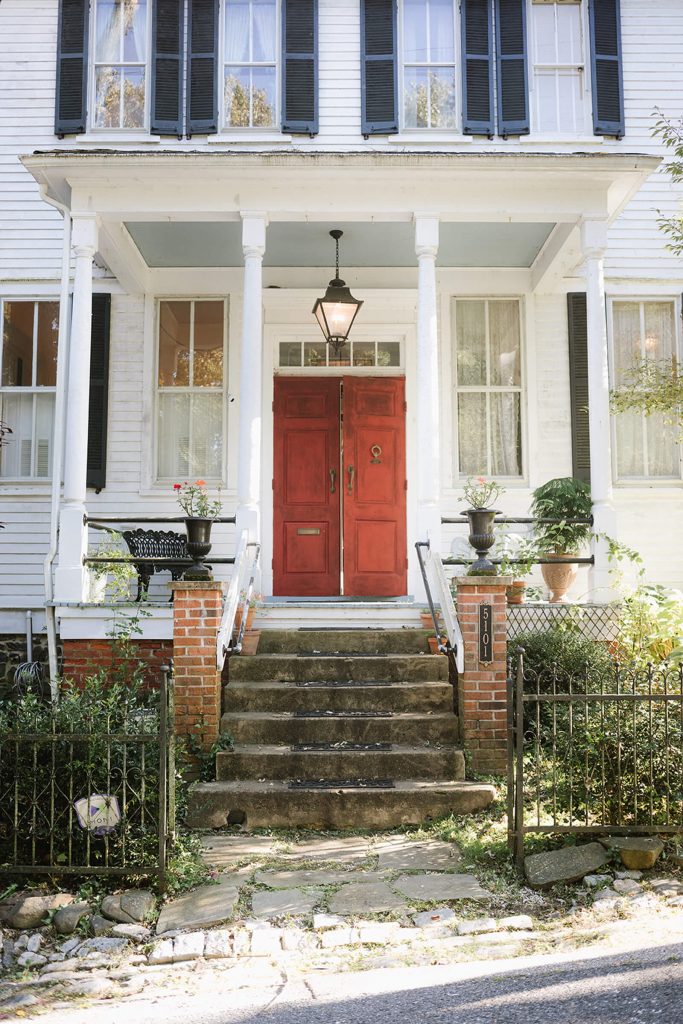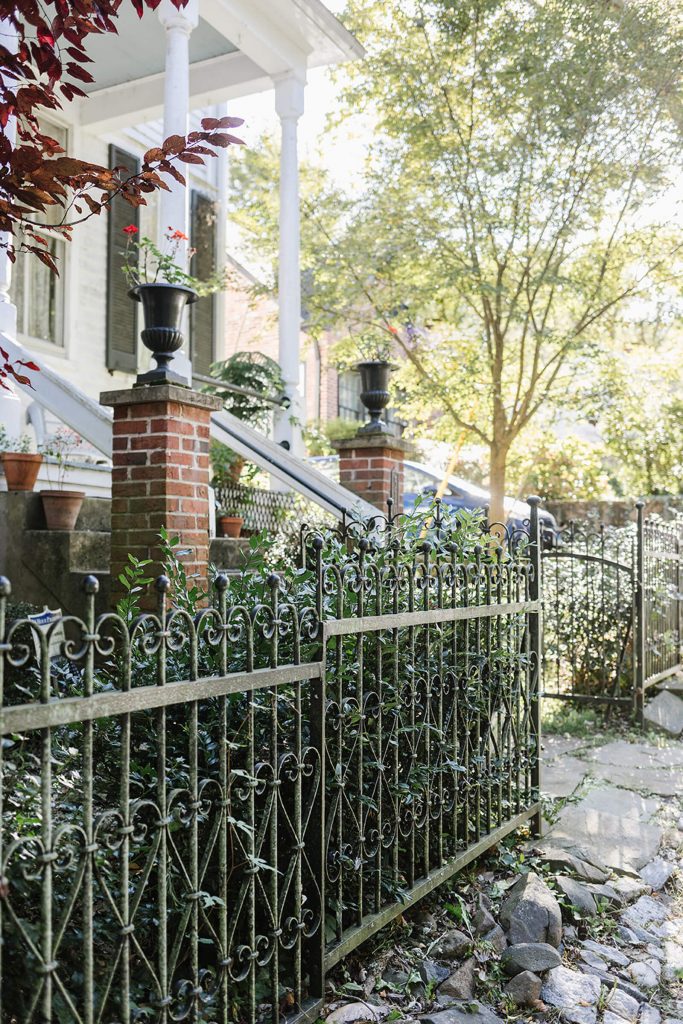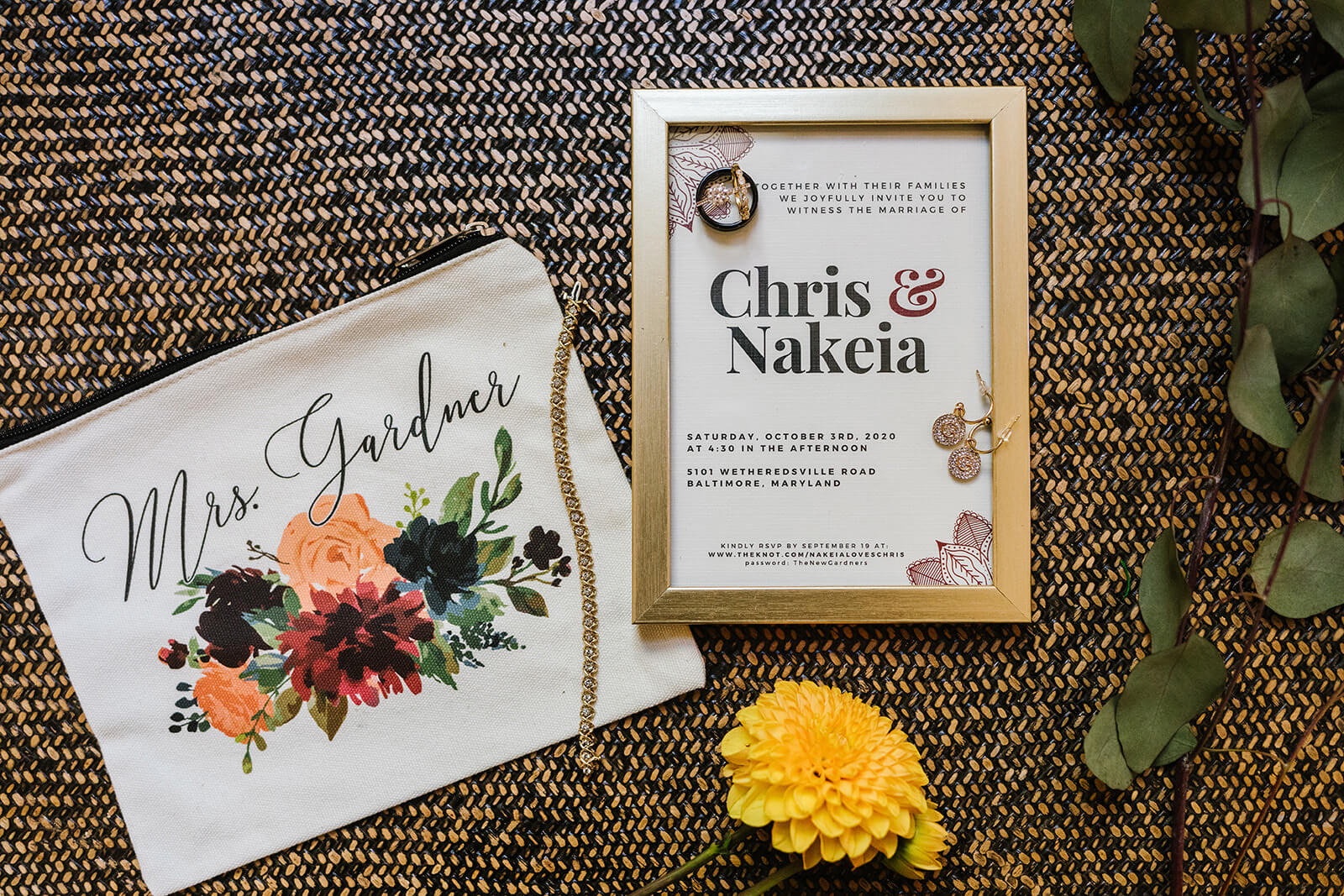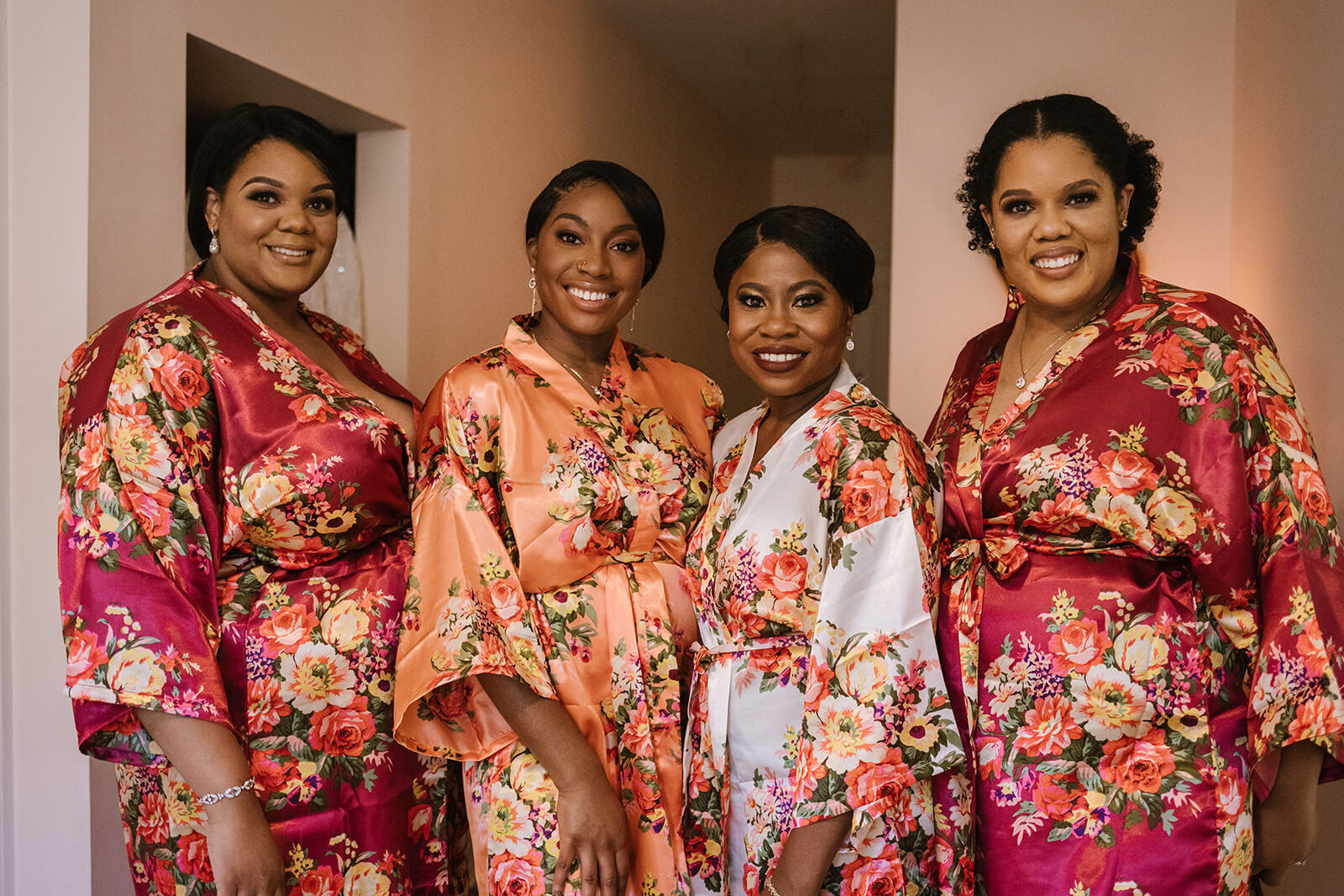 How You Met We met online! He messaged first and we chatted about our mutual photography hobby and interest in comic con. Nakeia was wearing a Sailor Moon costume in one of her profile pics.
The Engagement It happened on Nakeia's birthday in March 2020, the exact weekend that the world shut down. We had plans to go to spend the weekend in New York and that trip got cancelled at the last minute. We decided to hang out in DC instead and then THAT got cancelled. Then we went down to Annapolis to go on a boat cruise and again no luck. So, we walked around, sat on the dock and that's when Chris got down on one knee, and proposed! That made up for all the wasted birthday plans.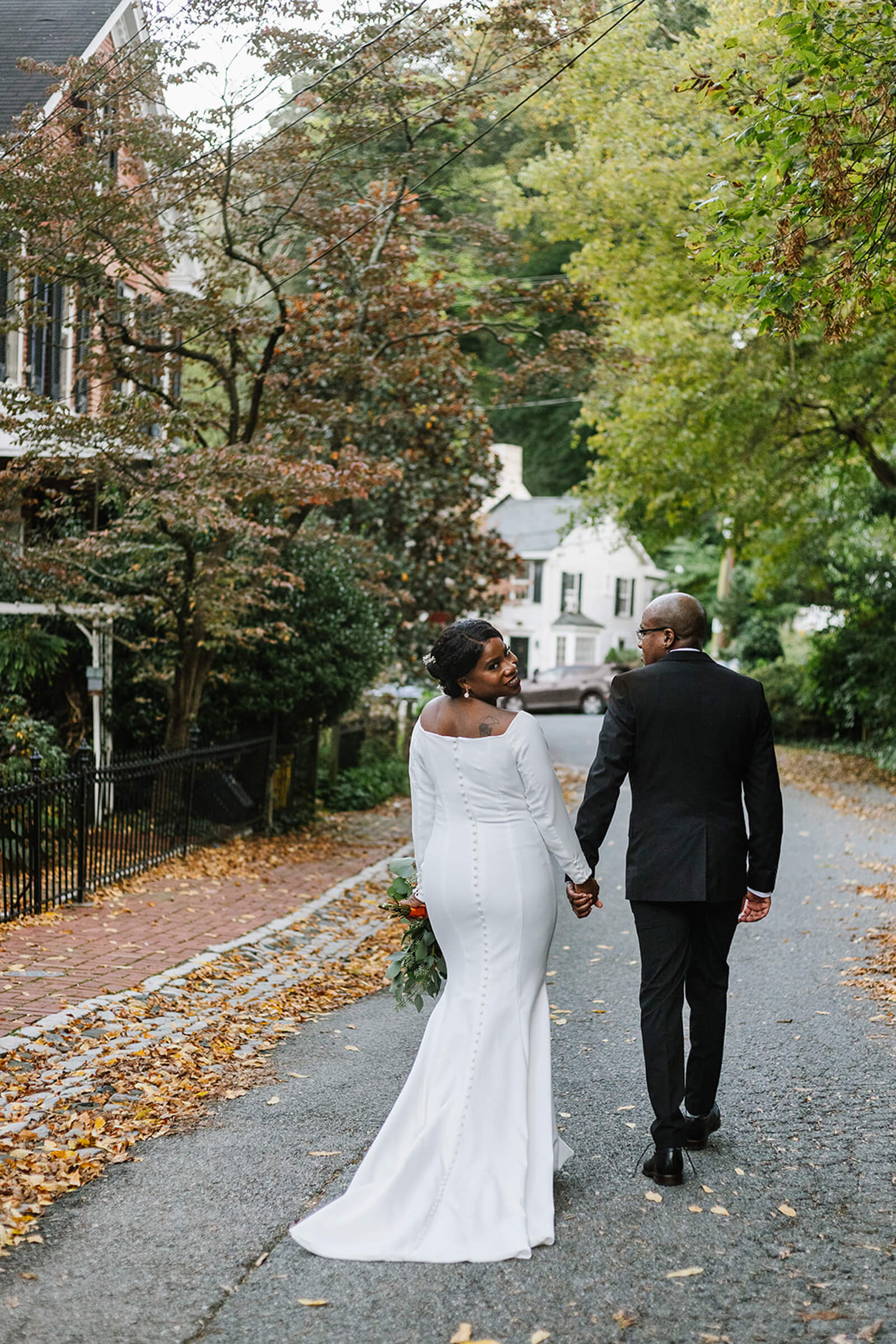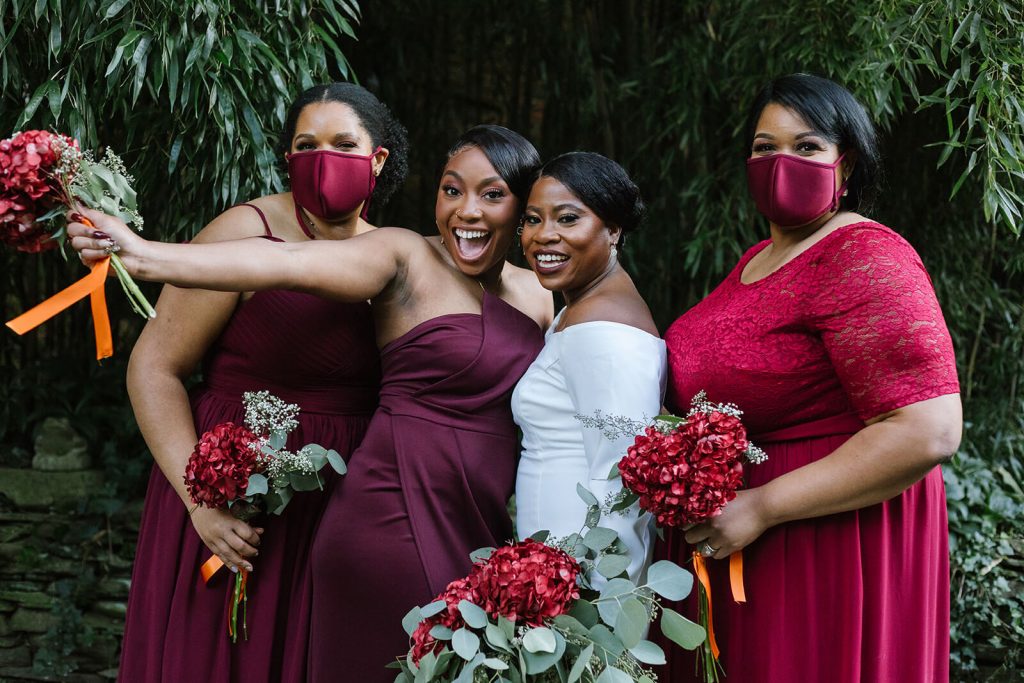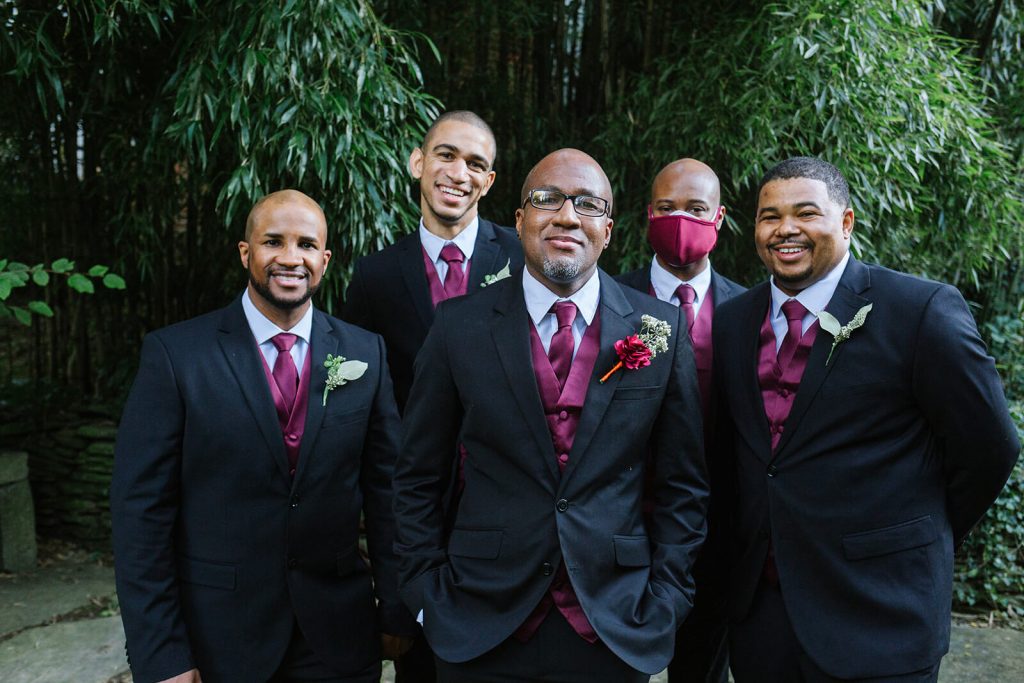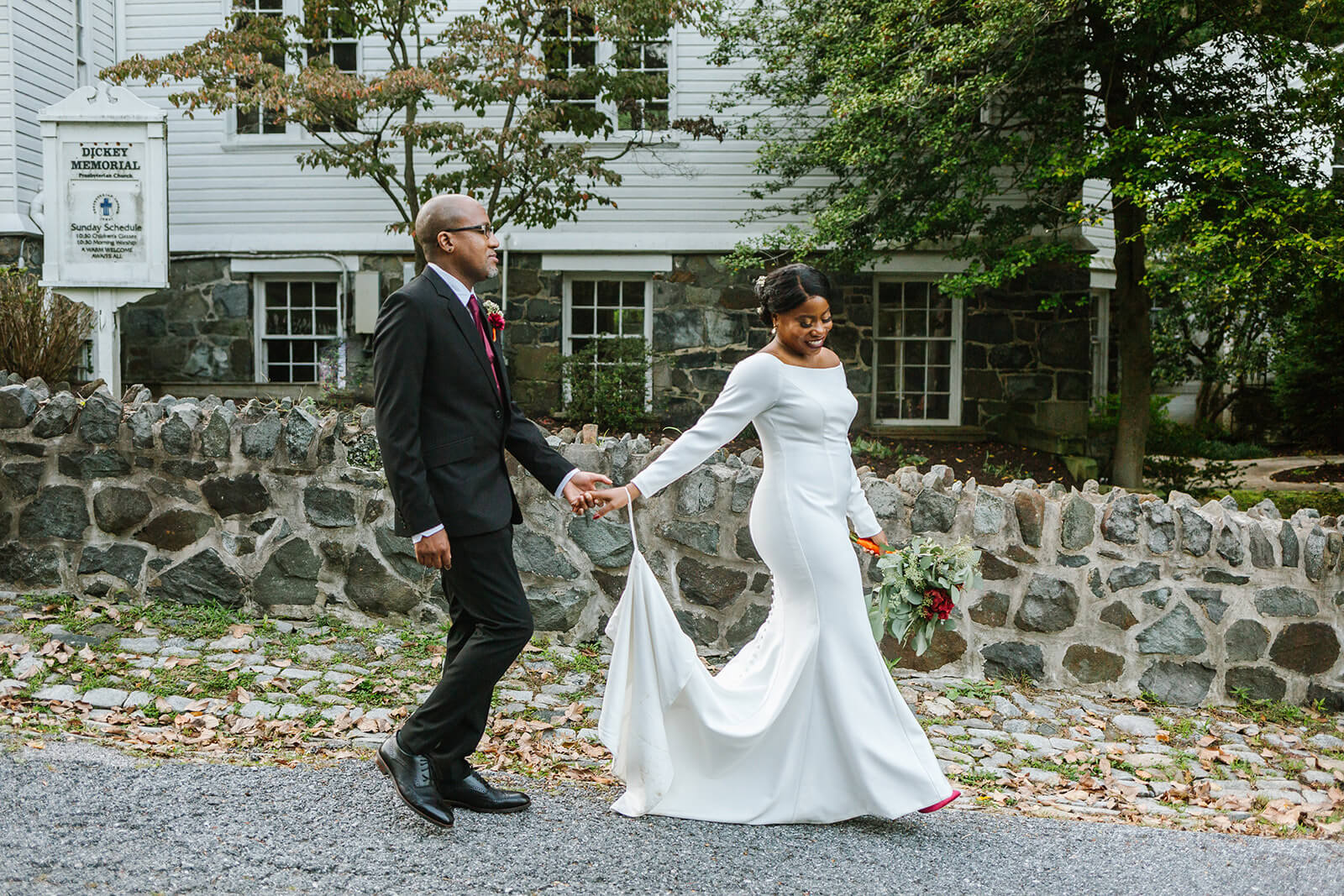 Wedding Design Inspiration Our colors were burgundy and orange which are the colors of Chris' alma mater, Virginia Tech. Our vintage design was really inspired by our venue which is a former town hall built in the early 1800's. The decor was simple with votive candles and eucalyptus accents all over.
What Was Unique and Special About Your Wedding Day We were married during the pandemic so absolutely everything had to be flexible and open to change. We only toured our venue once in person. Our rehearsal dinner was a virtual zoom call with the bridal party. After the wedding, we walked around the village for photos. So many neighbors stopped to watch our photo session and congratulate us. It felt like being a celebrity!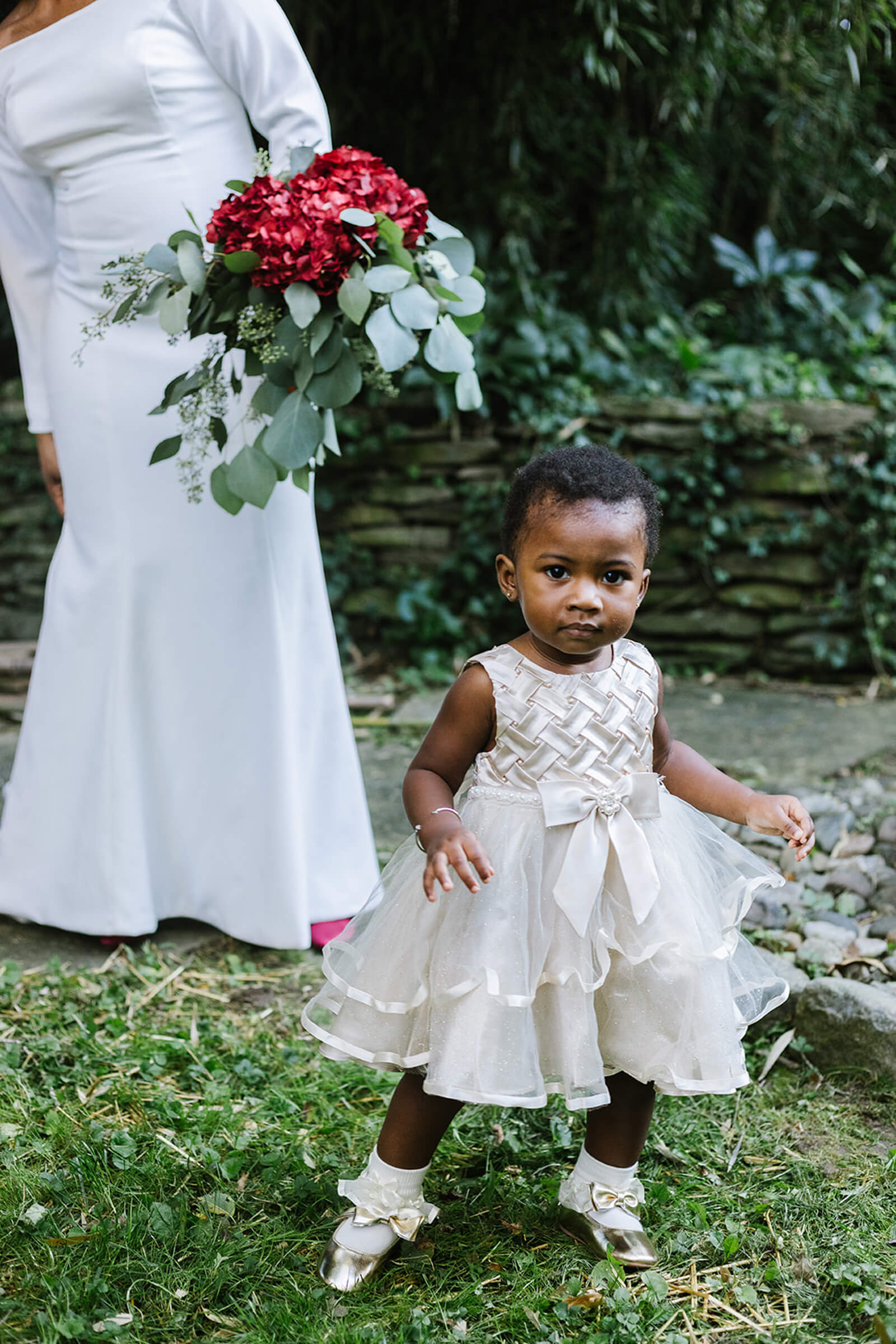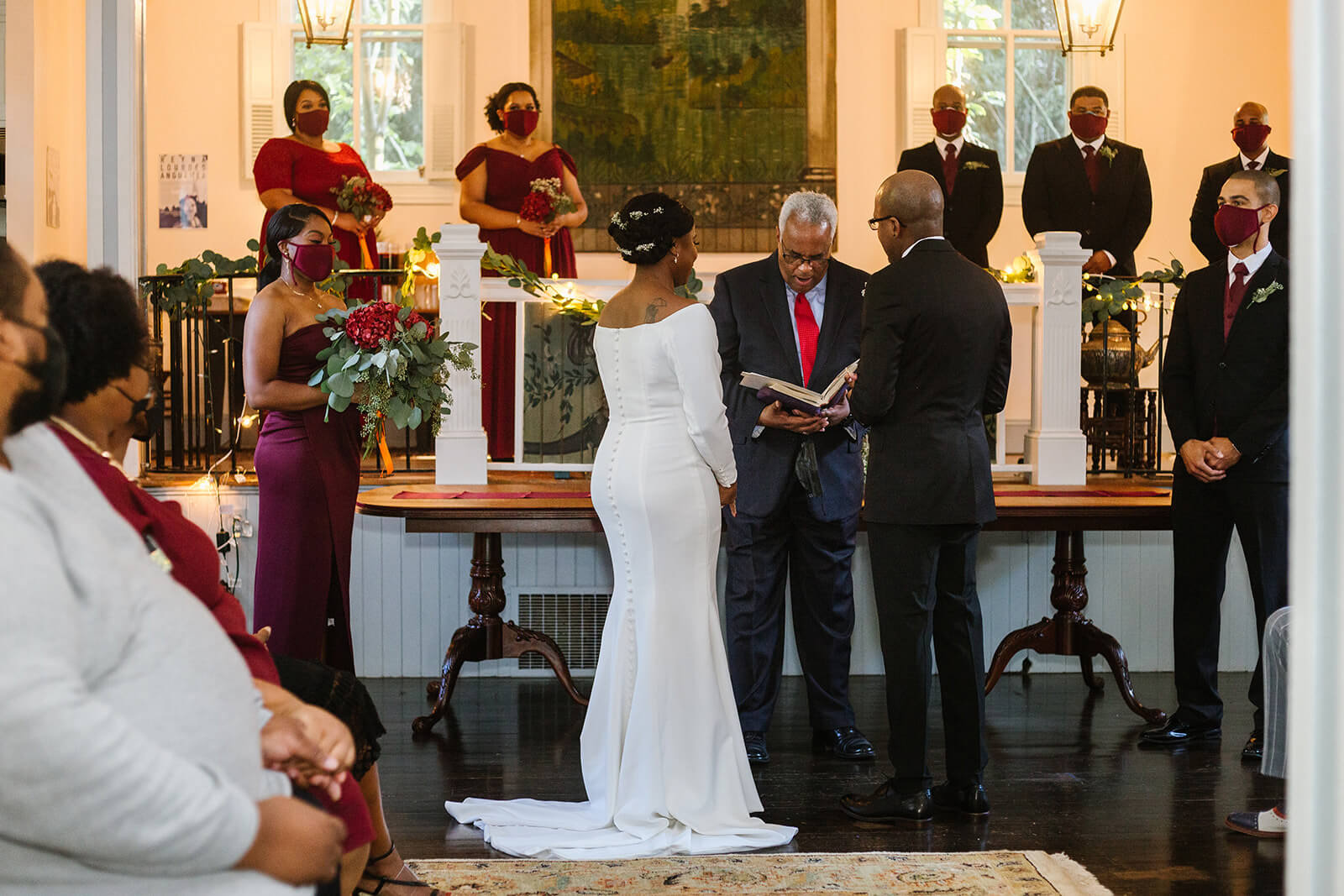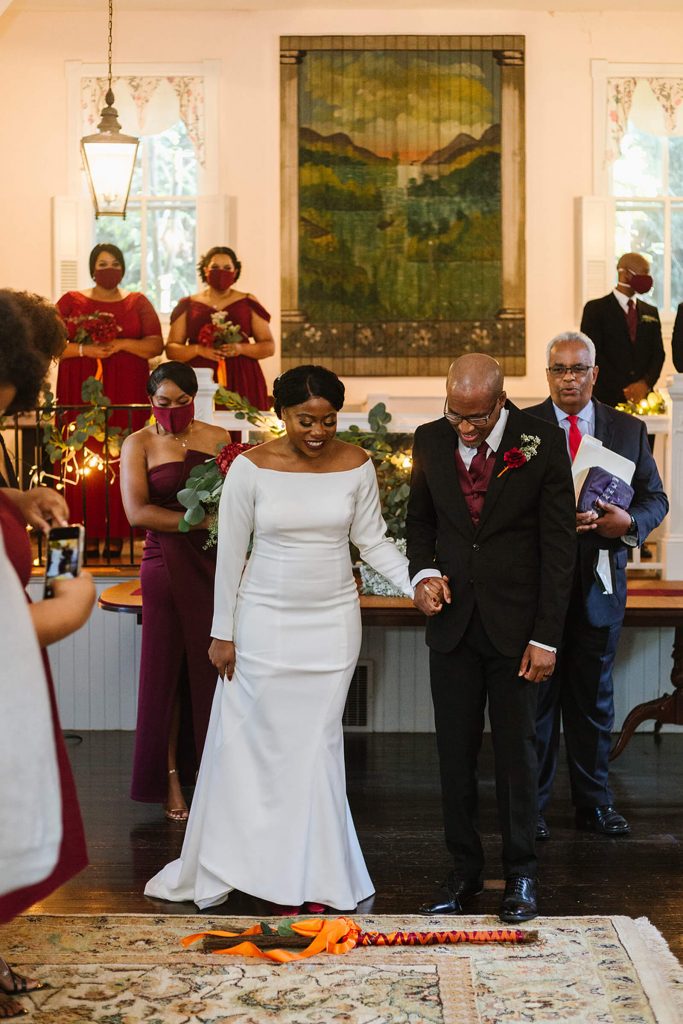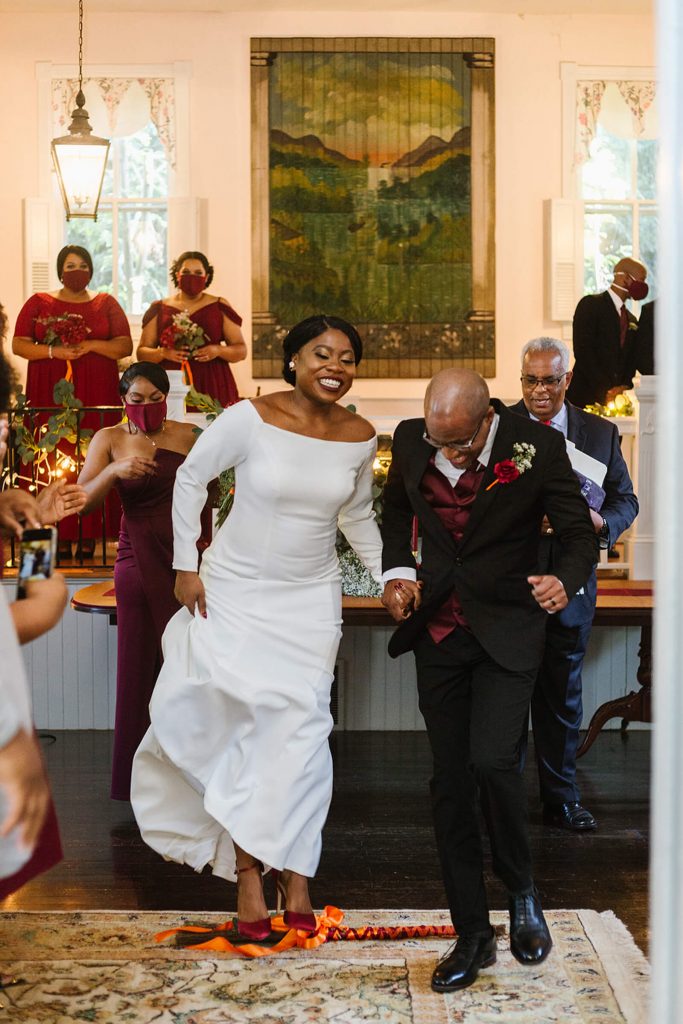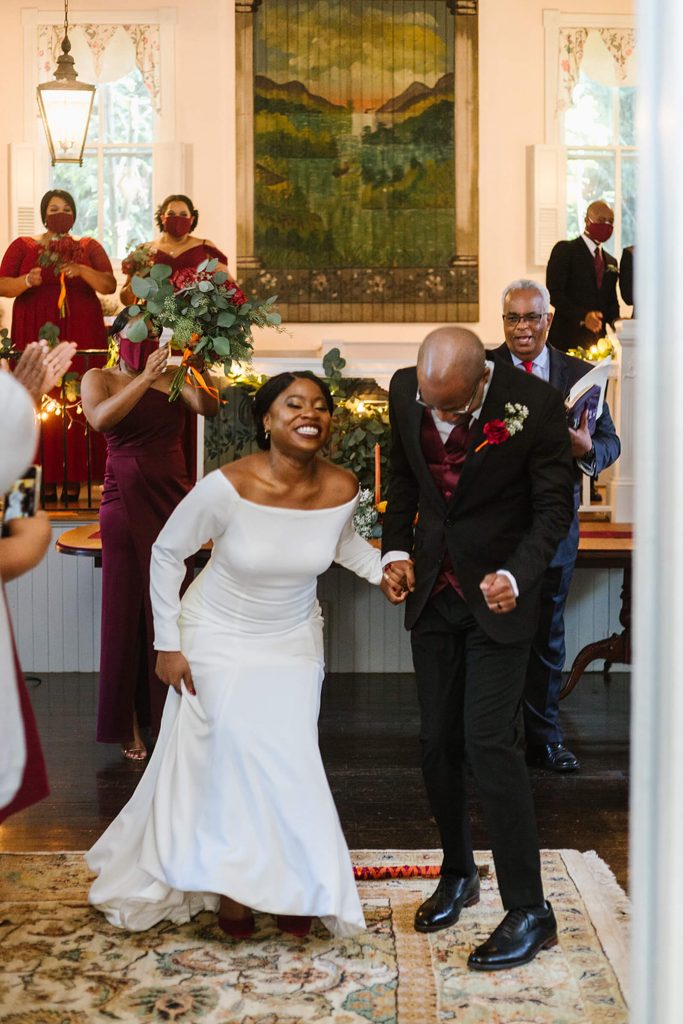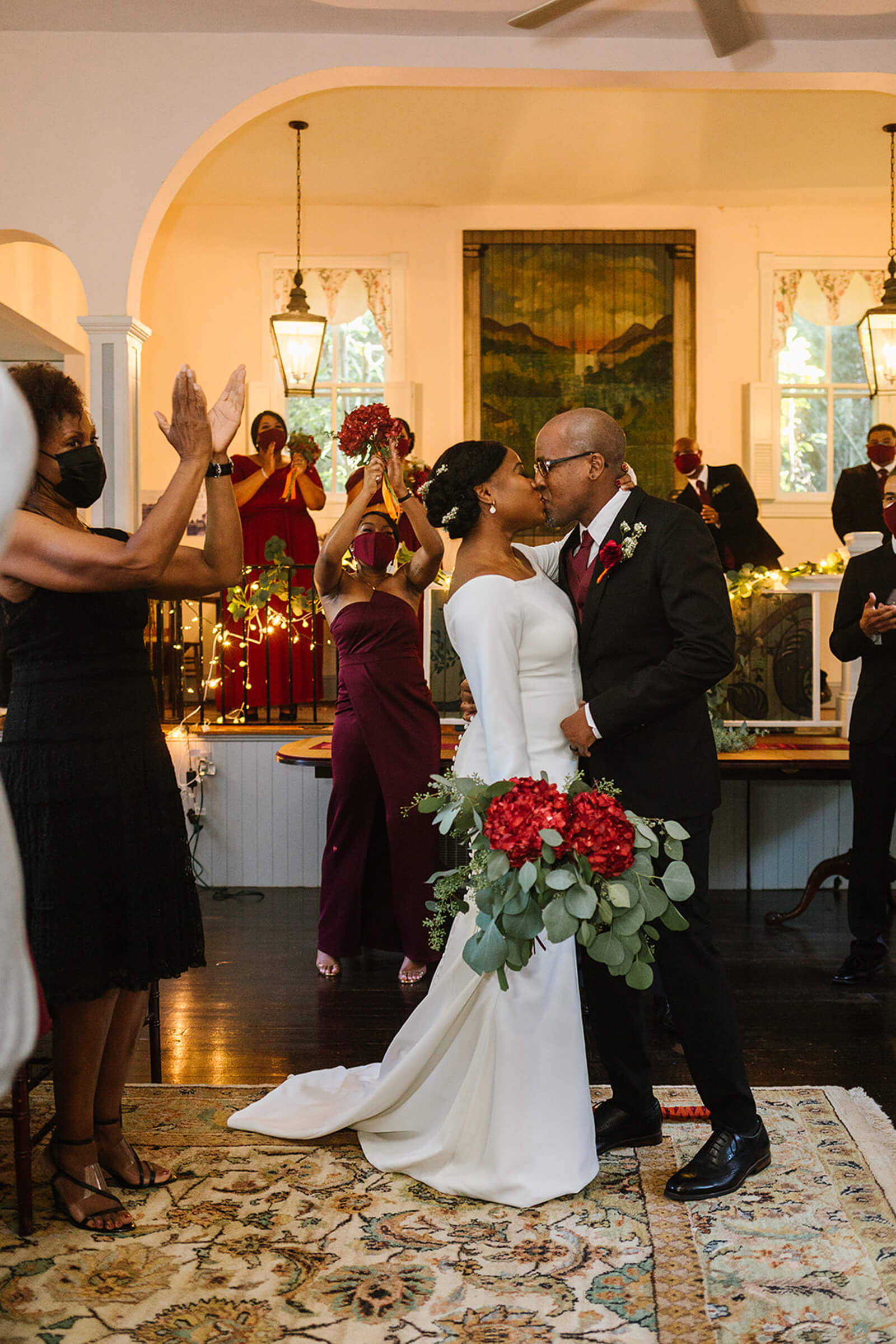 Favorite Details The historic village of Dickeyville was a beautiful backdrop for the wedding. The eucalyptus and hydrangea bouquets. The color coordinated masks that our bridal party wore and chatting with all our guests who joined via Zoom.
Most Unexpected Event On Your Wedding Day Chris forgot the wedding certificate and had to make the 45 minute round trip drive back home to get it! We ended up getting started almost an hour late.
Piece of Advice Don't get too caught up in perfection. The actual marriage is more important than the wedding day.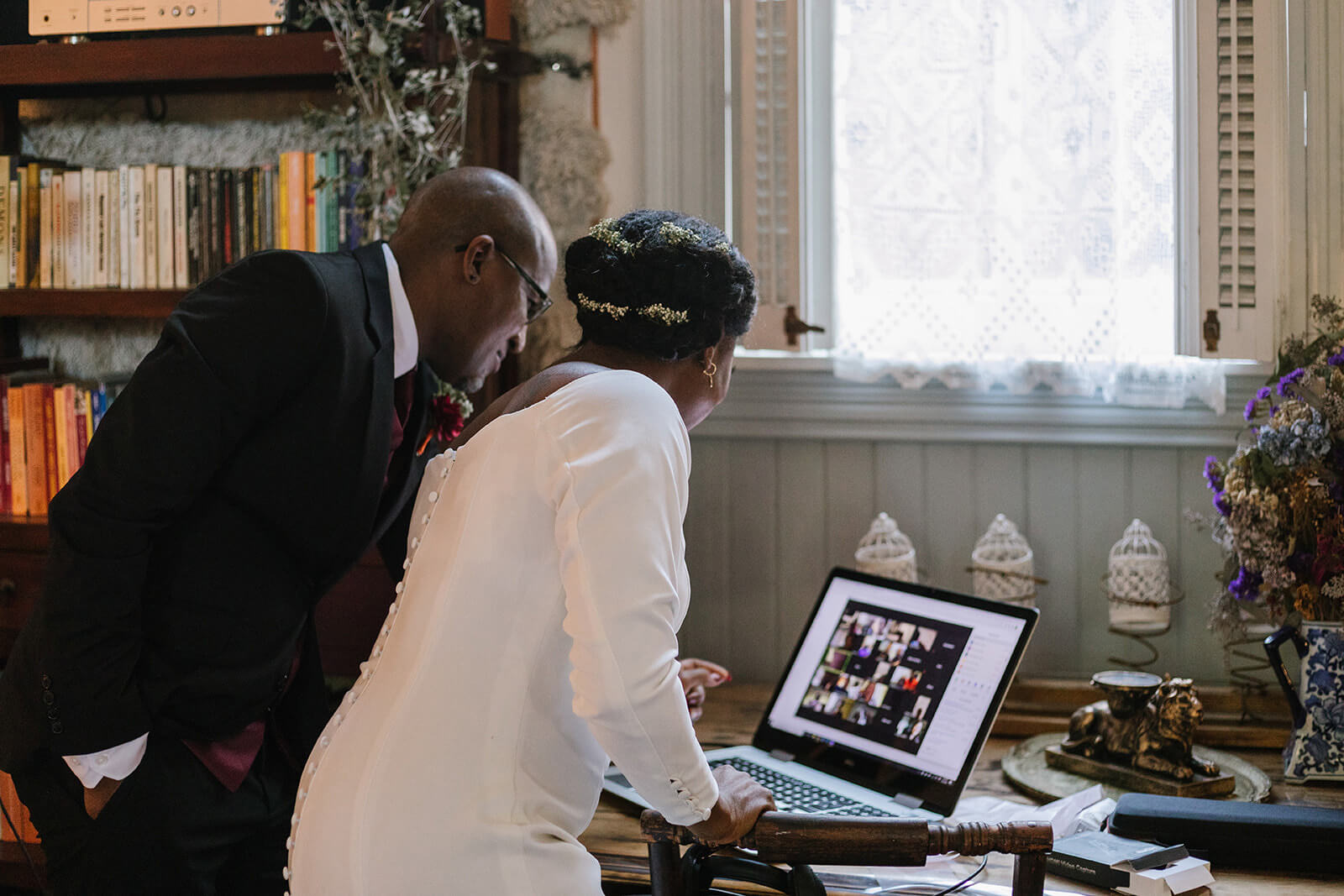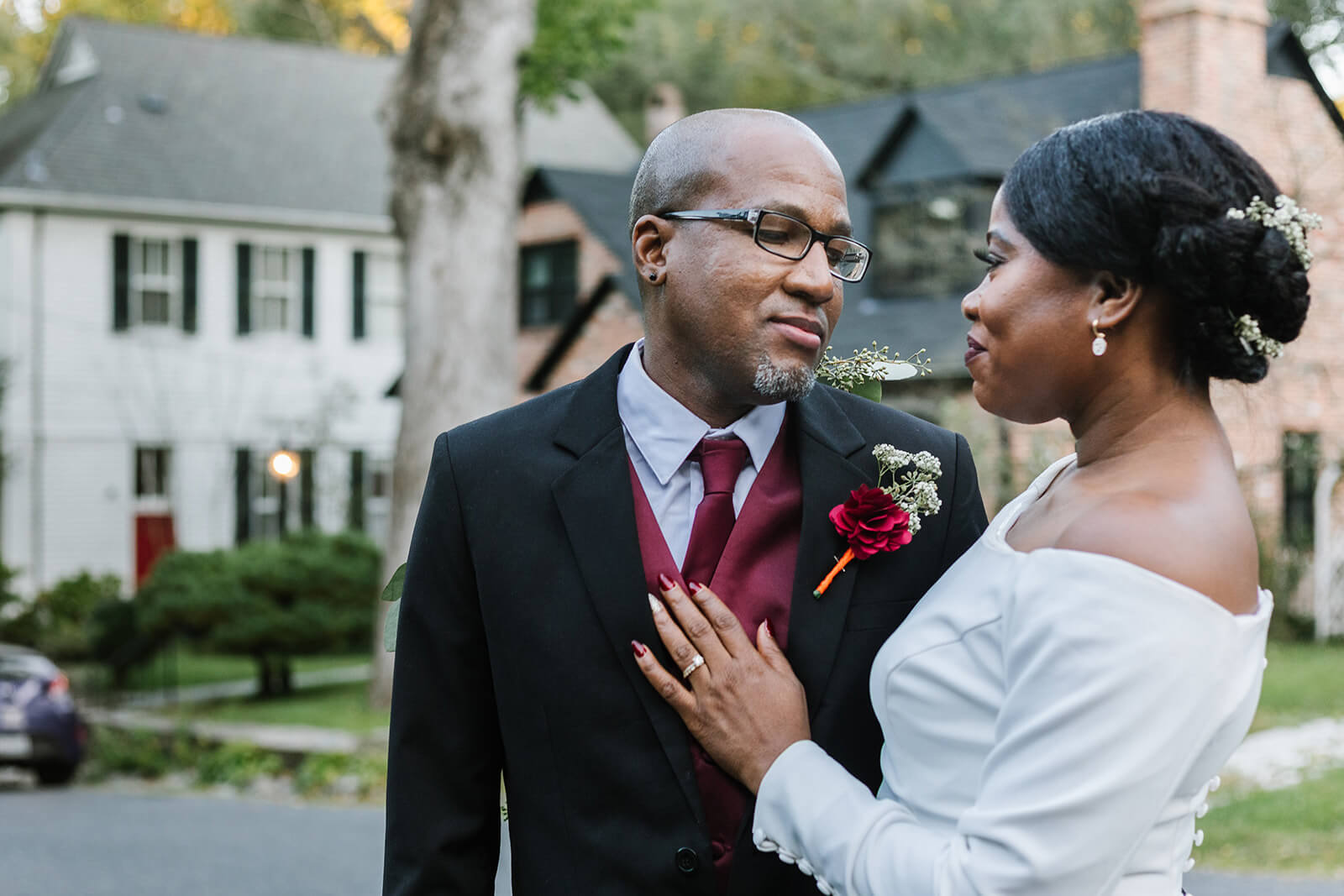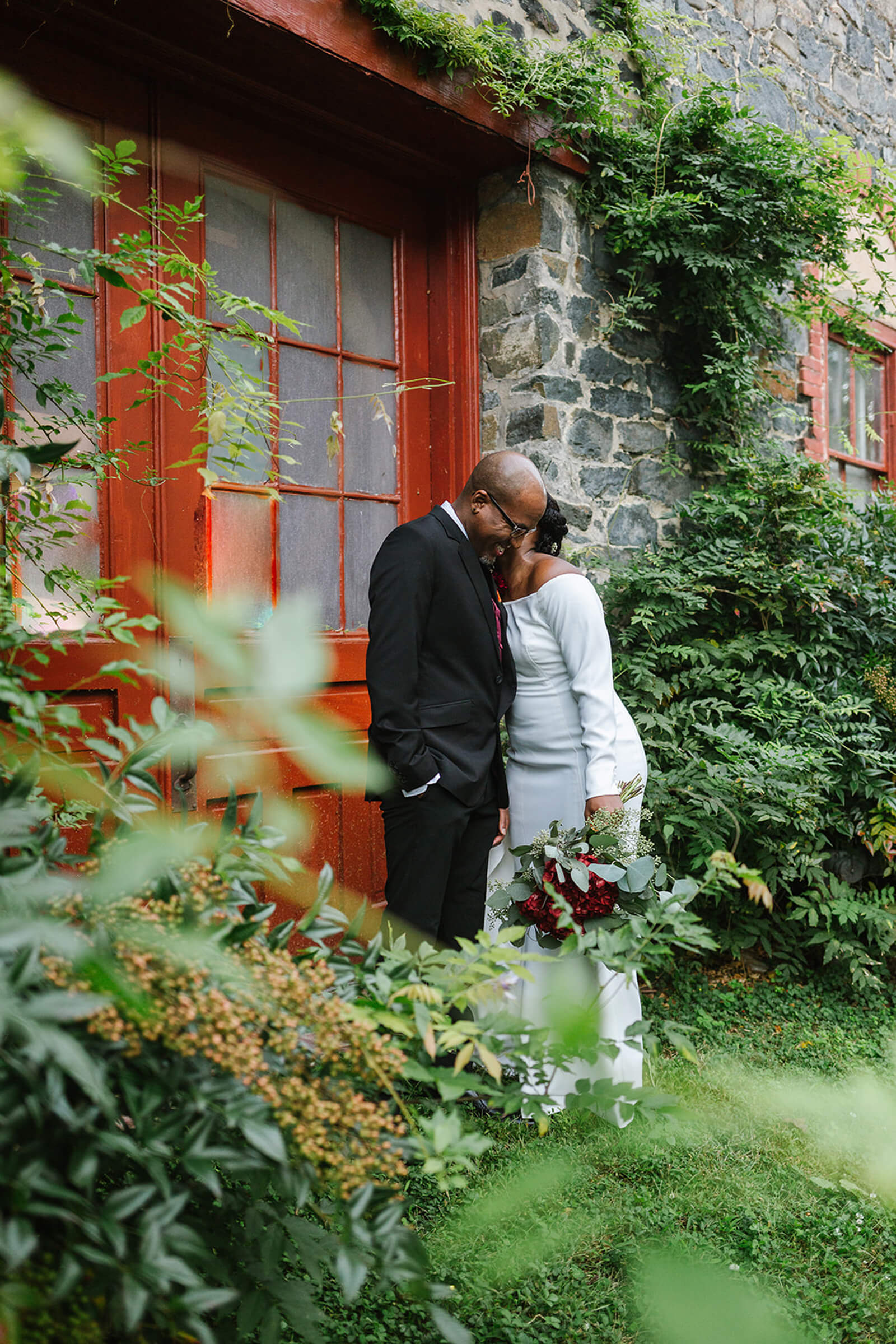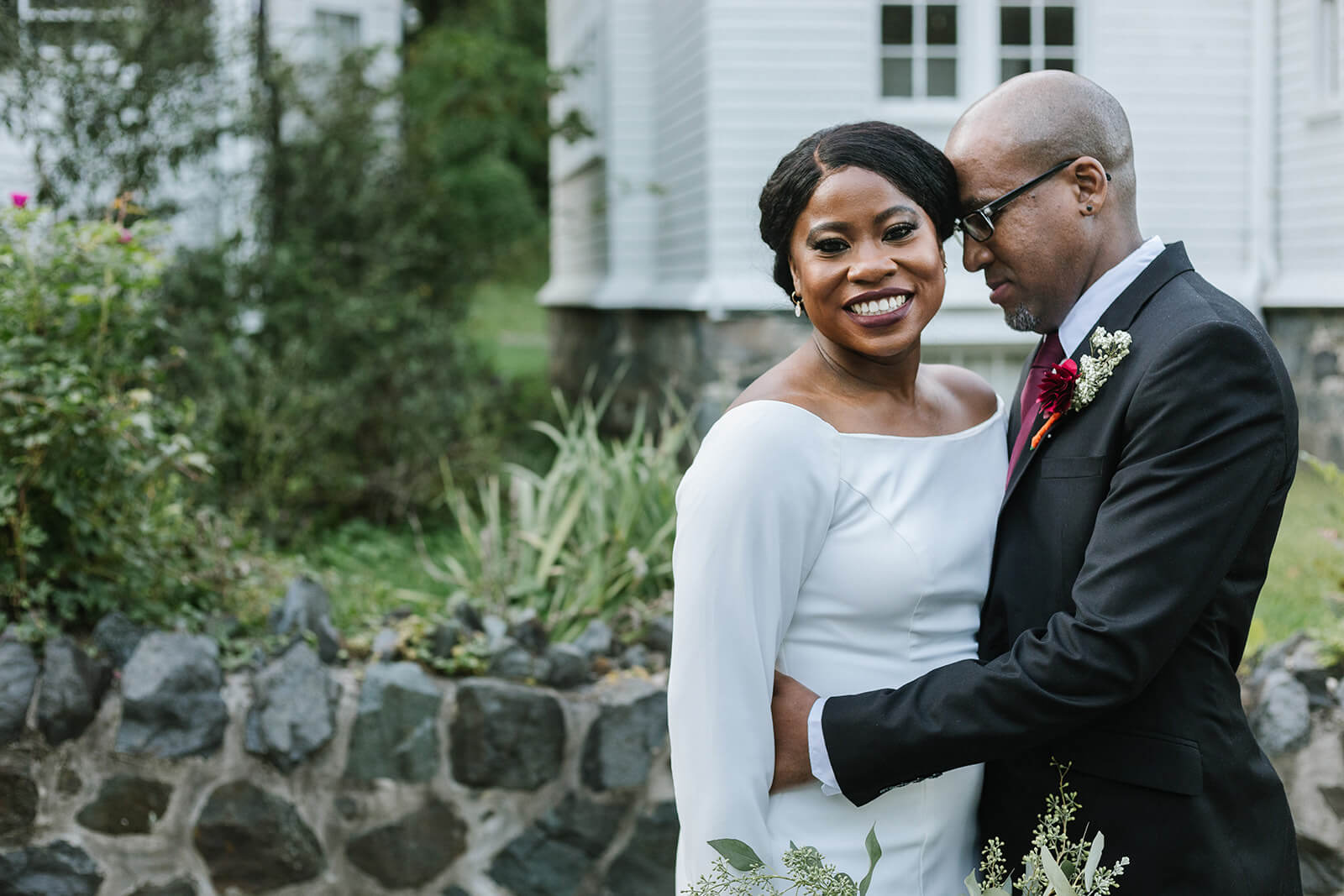 Beauty Tanika Cornish (makeup); Mary Gilmore, the bride's sister (hair) Bridesmaids The bridesmaids chose their own gowns. The only requirement was for them to be burgundy or maroon. Cake Sweet Eden Bakery plus a special hummingbird cake Chris' mom baked for us. Caterer Chris' dad made all the food Event Staff Beck-n-Call Events Flowers Sam's Club Florals, arrangements by the bride and bridesmaids Groom and Groomsmen Amazon and H&M Honeymoon Staycation to the Watergate Hotel in DC Invitations Designed in Canva by the bride and printed via Cards and Pockets. Location A historic home in Dickeyville, built in the late 1800's, booked through Peerspace. Photographer Urban Row Photography Rentals Allied Party Rentals Wedding Dress David's Bridal. (Most bridal shops were closed or unavailable for dress fittings. David's offered free returns if the dress didn't fit, so it was ordered online. The dress thankfully fit but needed to be shortened.)  Alterations were done by Q The Tailor Bespoke Clothier.