Occupations Chetali is an engineer; Neerav is a surgery resident.
Wedding date April 20, 2019
Number of Attendees 375
Number of Attendants 350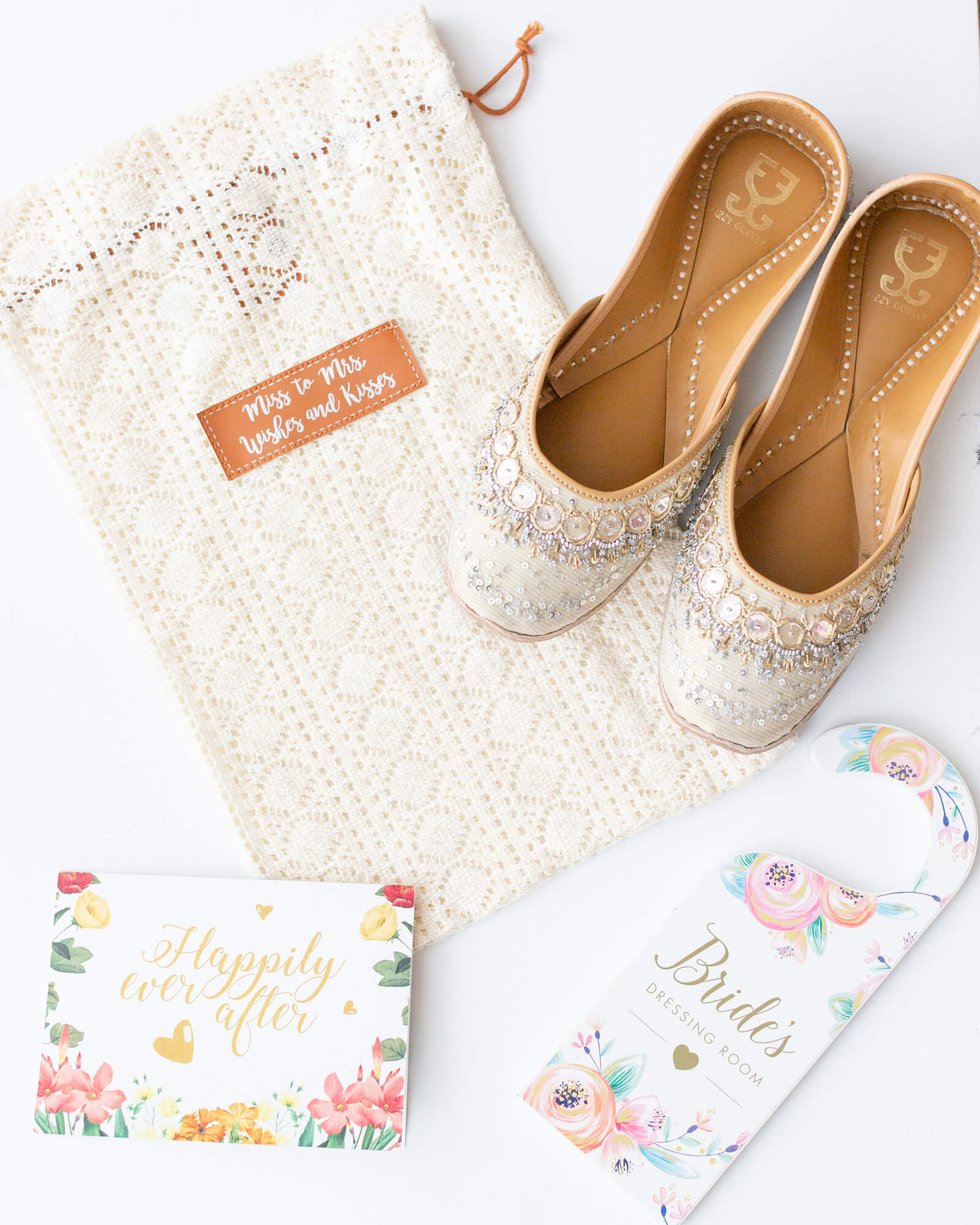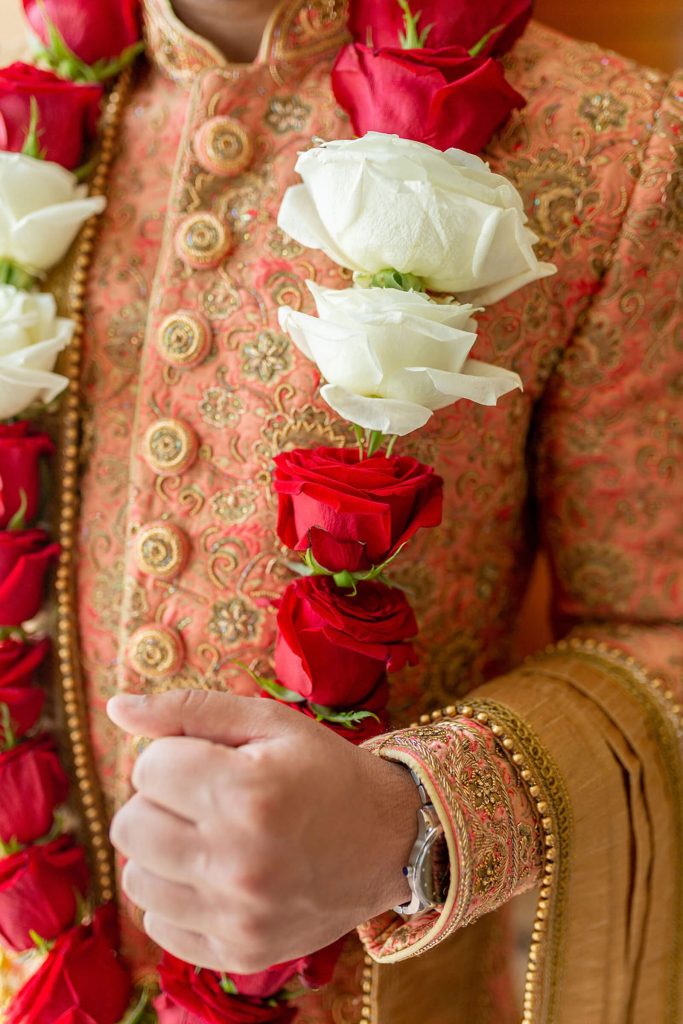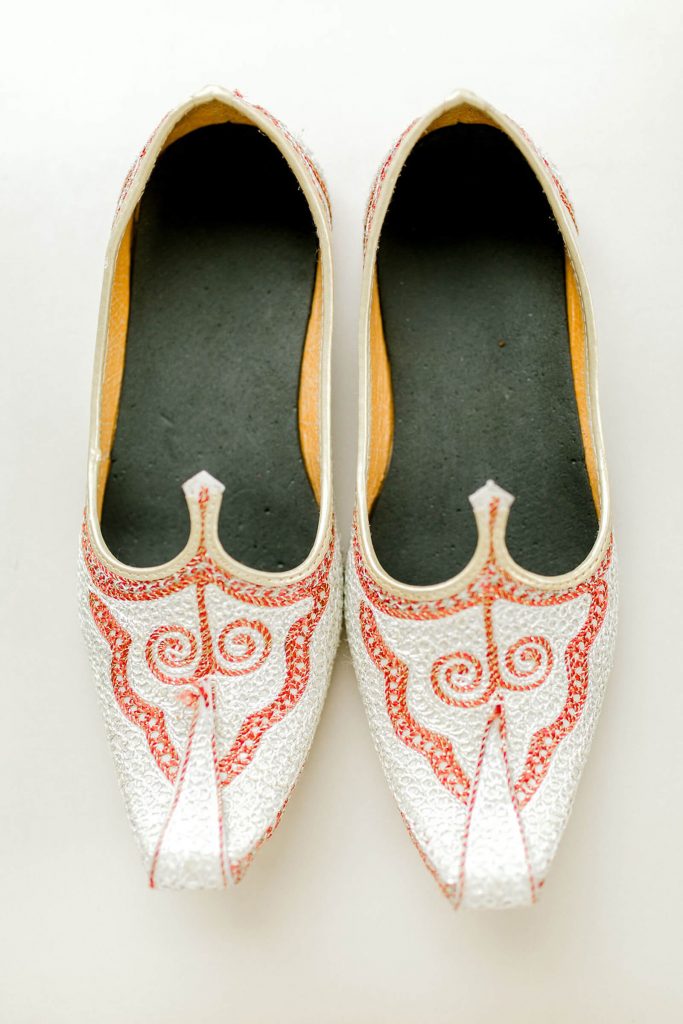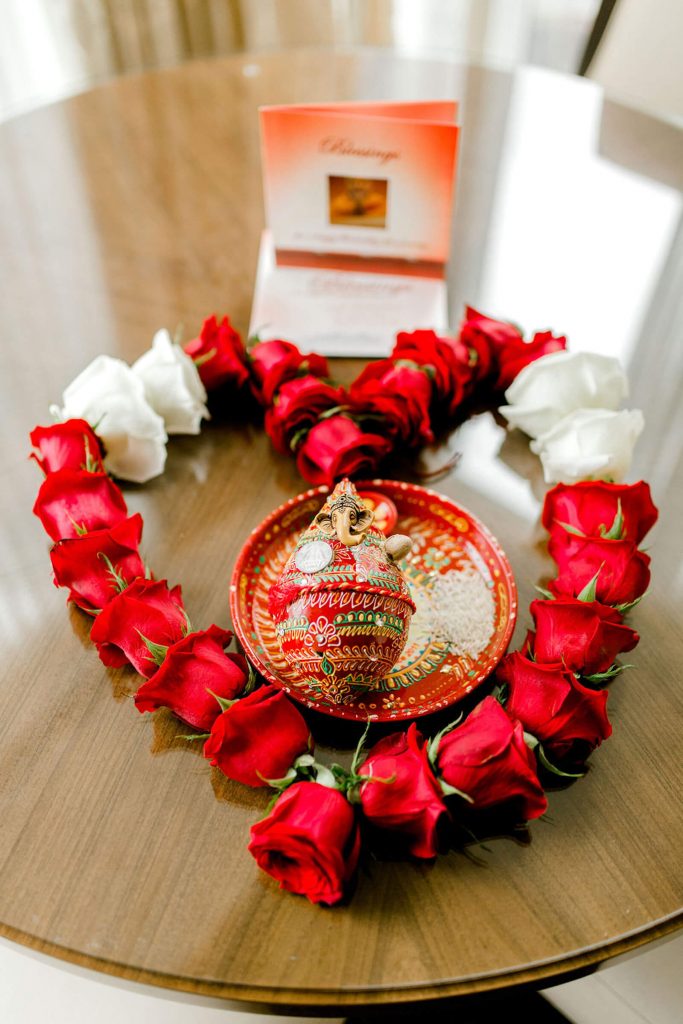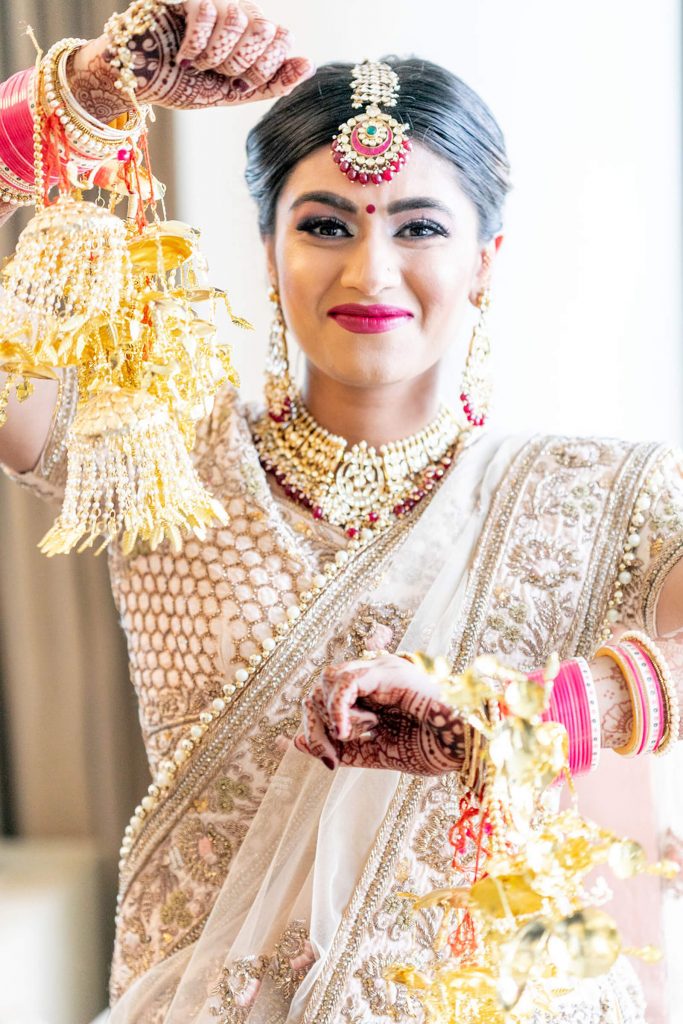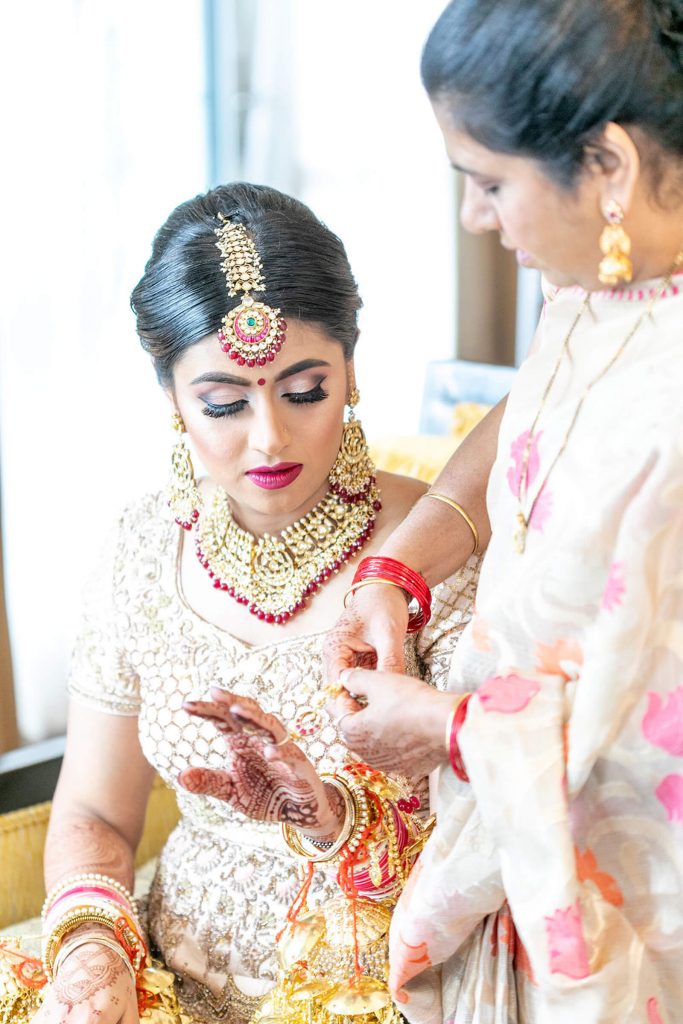 How You Met Neerav and I were both engineering undergrad majors at the University of Maryland, College Park. First day of sophomore semester, I walked into our physics class late—because I was running from the other side of campus—and flung open the door to realize there were no seats left in the class. Apparently I made a lot of noise, and then sat on the stairs. Neerav noticed me and as soon as the class ended, found me outside and approached me.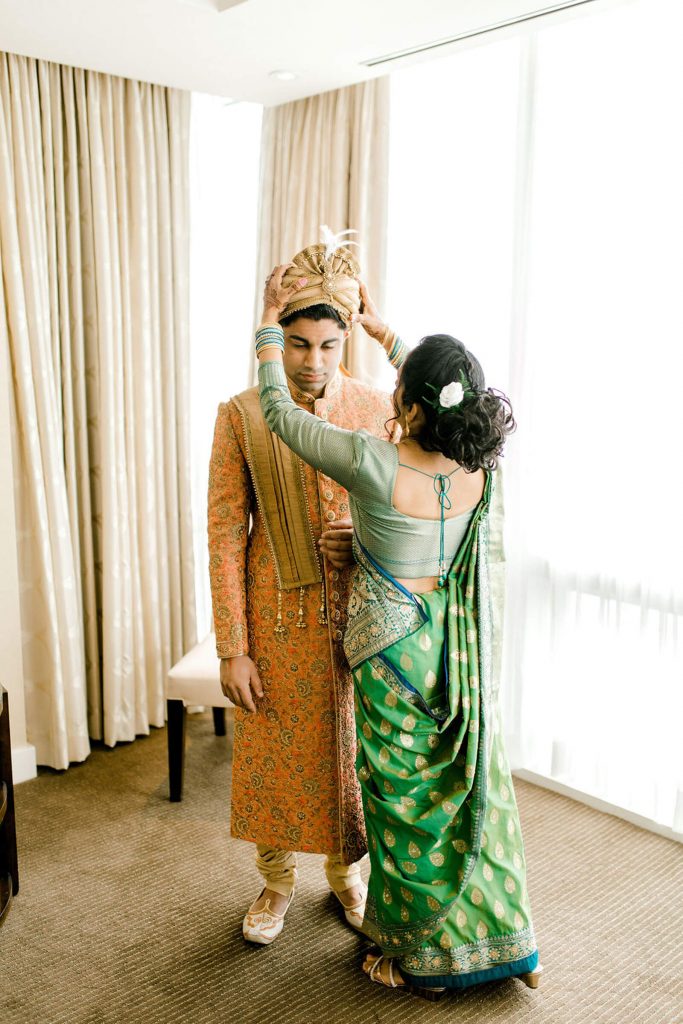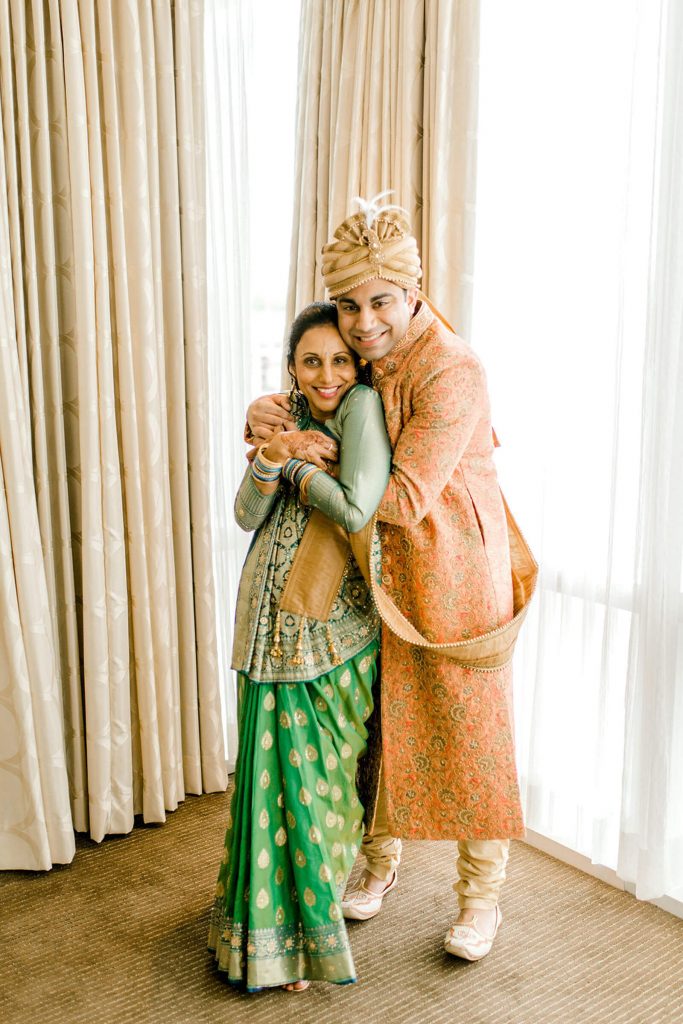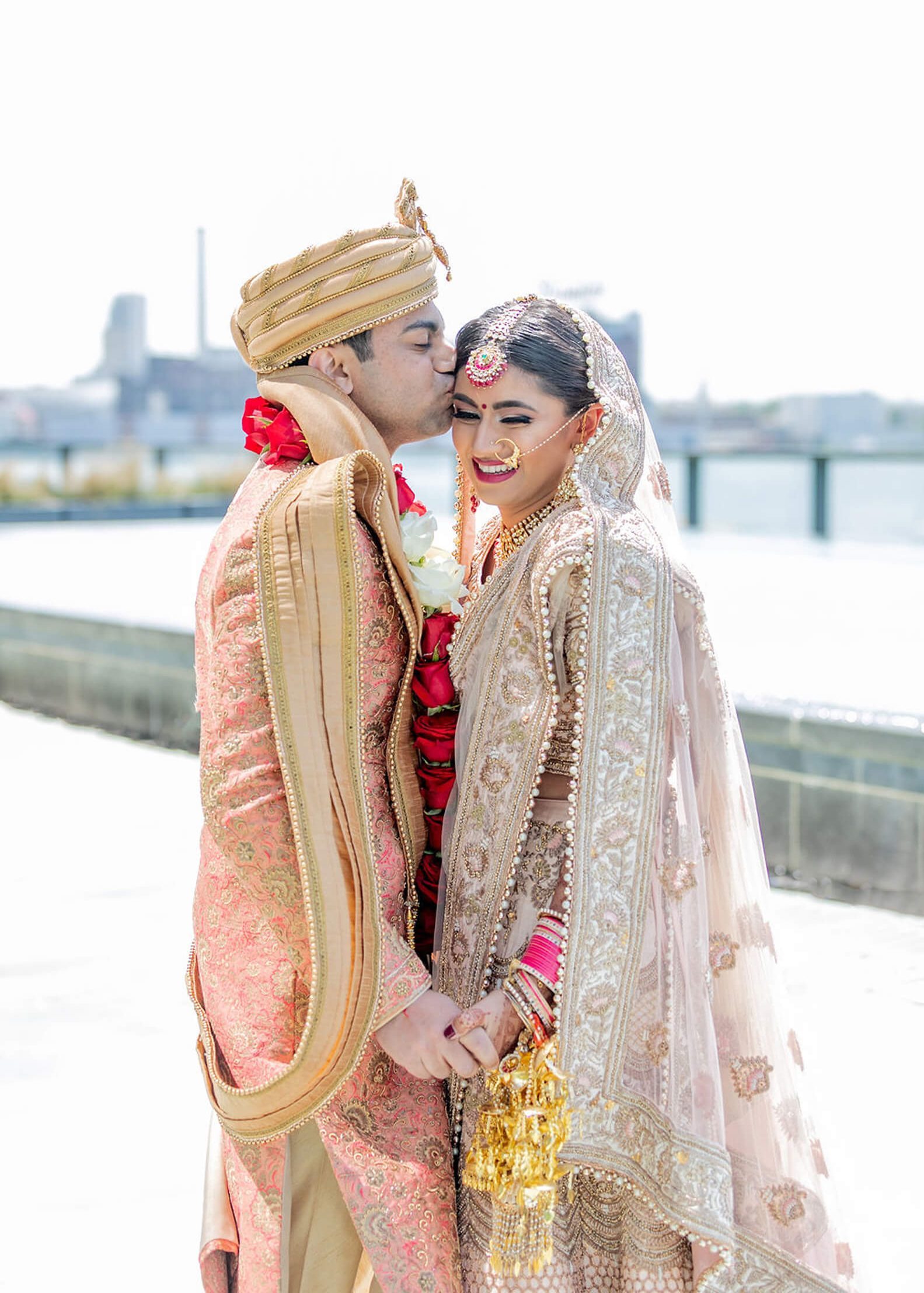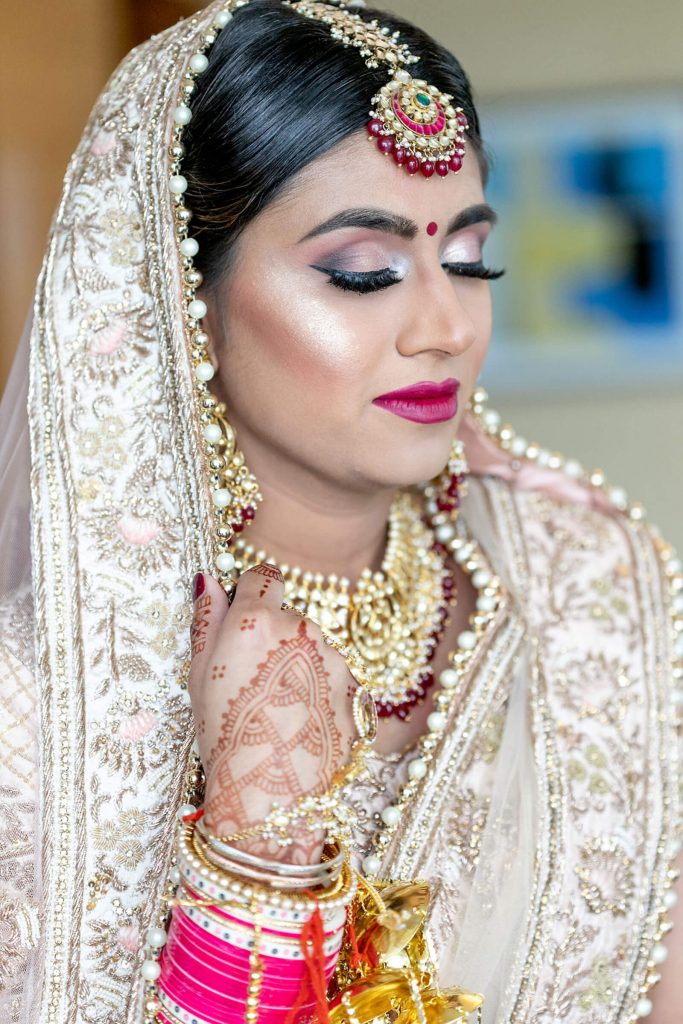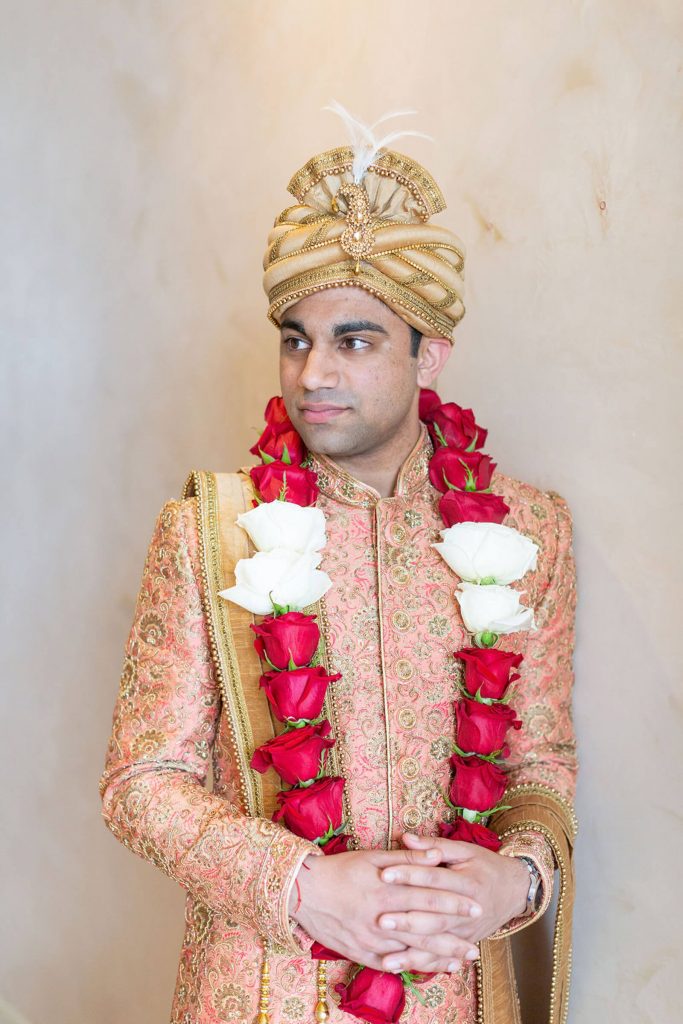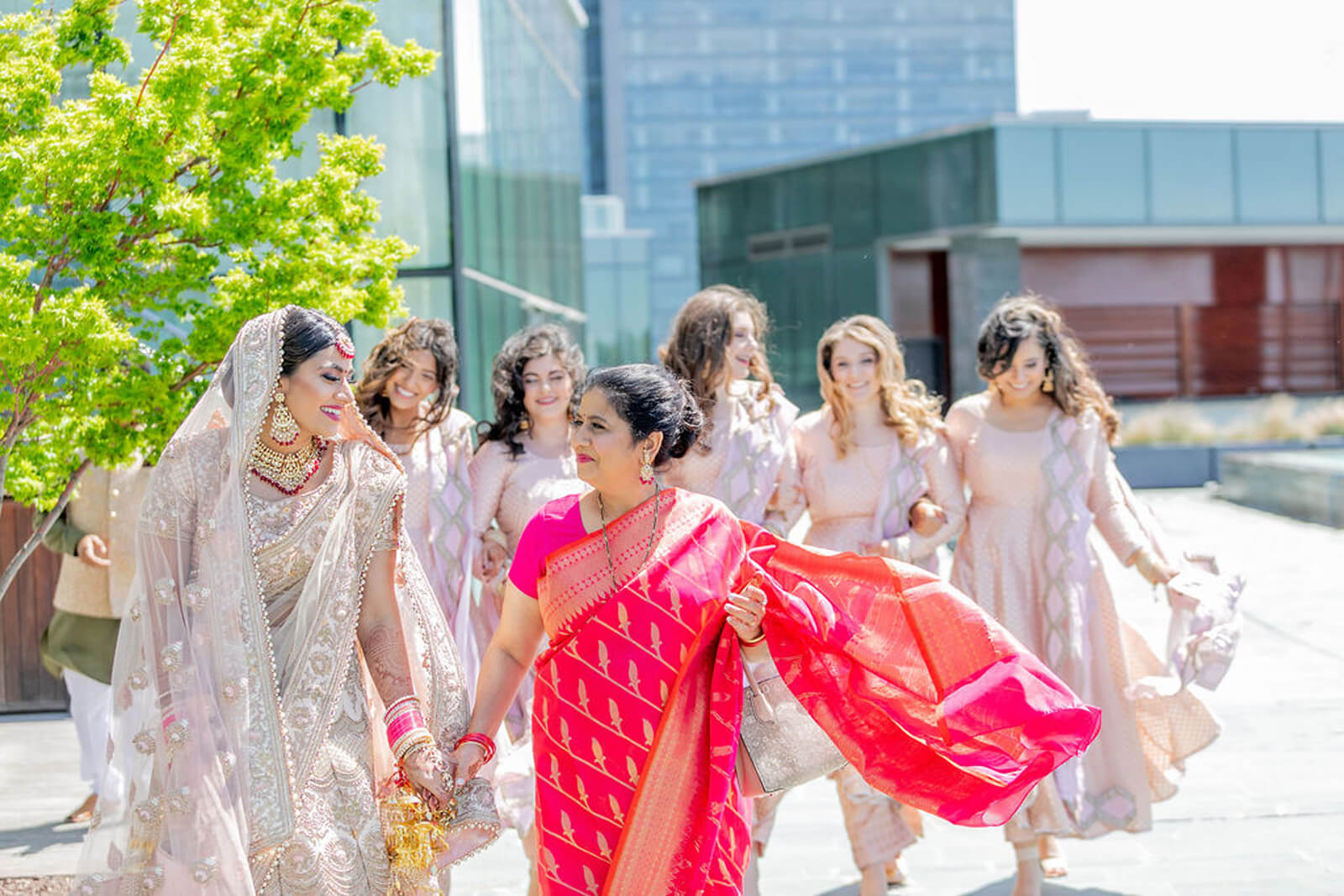 The Engagement Neerav loves sailing, and we have had a lot of good memories on his sailboat. The first weekend I moved to Maryland, he insisted we go out on the boat. I was very tired and very reluctant to go. Once we got on the sailboat, I refused to stand up. He kept trying to get me to stand so that he could propose. Eventually I stood up two hours later and he proposed.
Wedding Design Inspiration Our style was elegant and bright with a color palette of peach, coral, and green.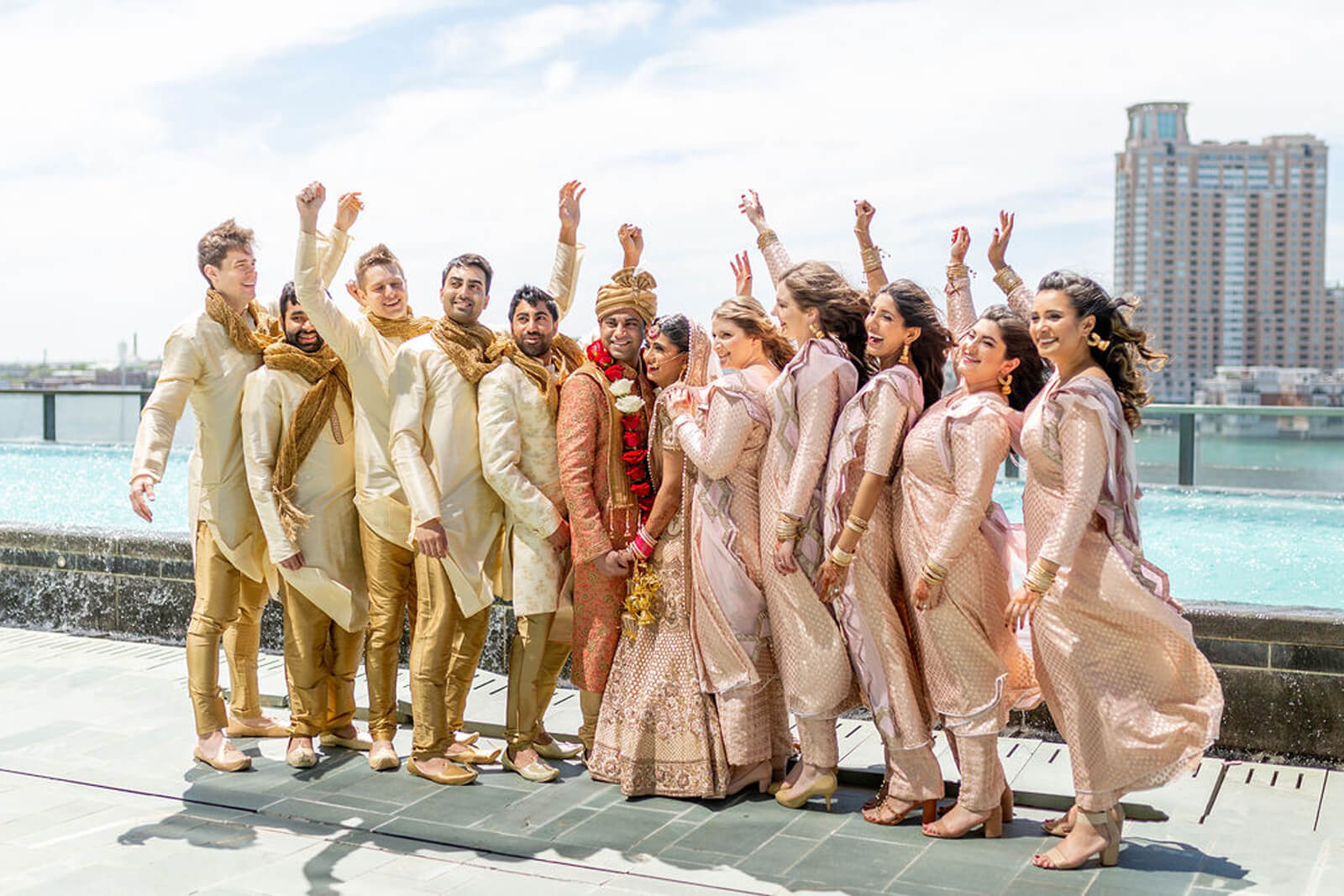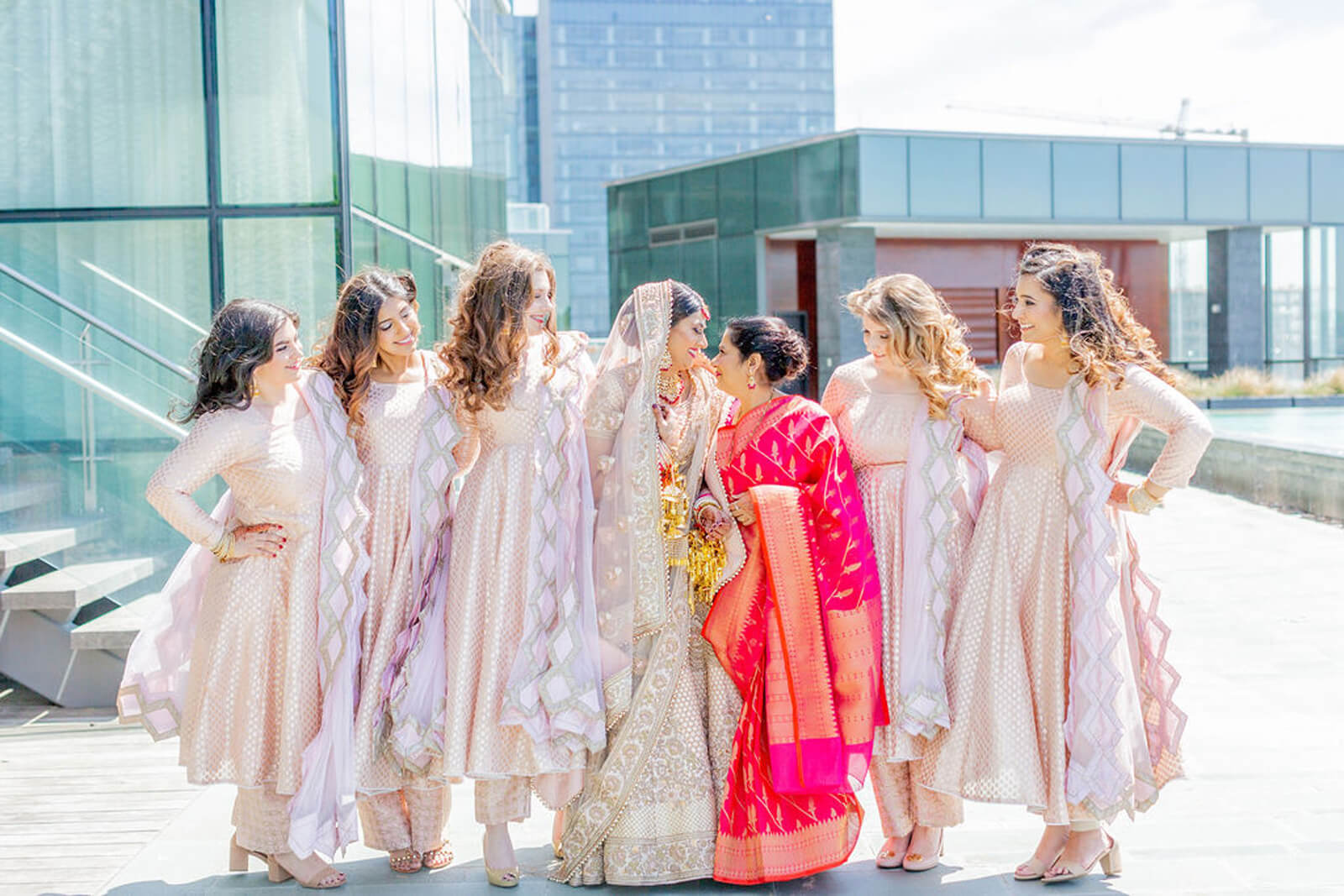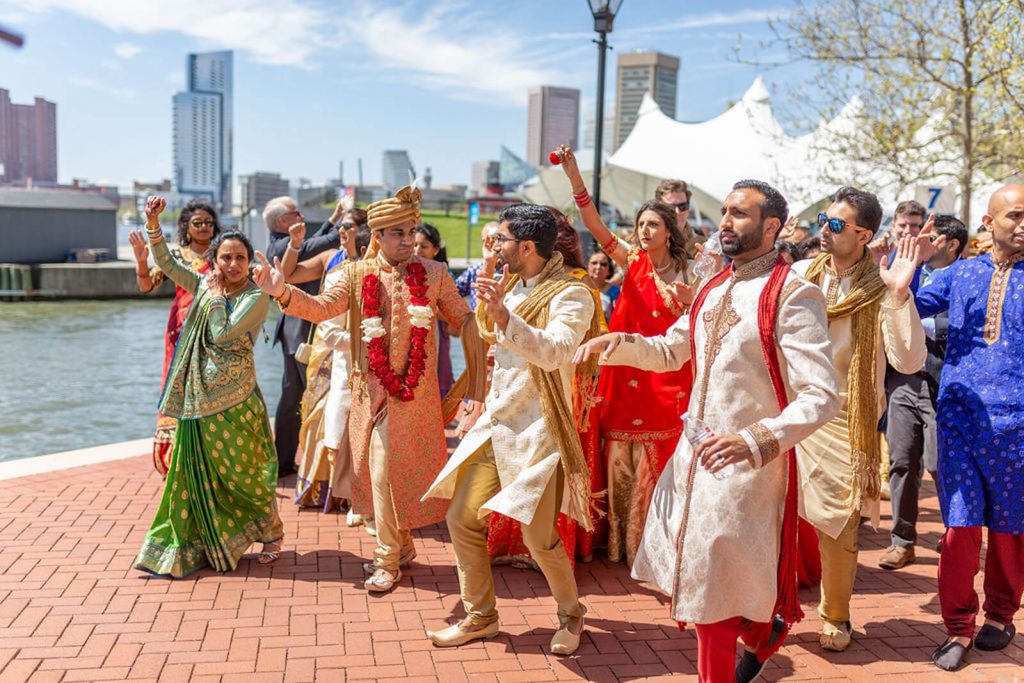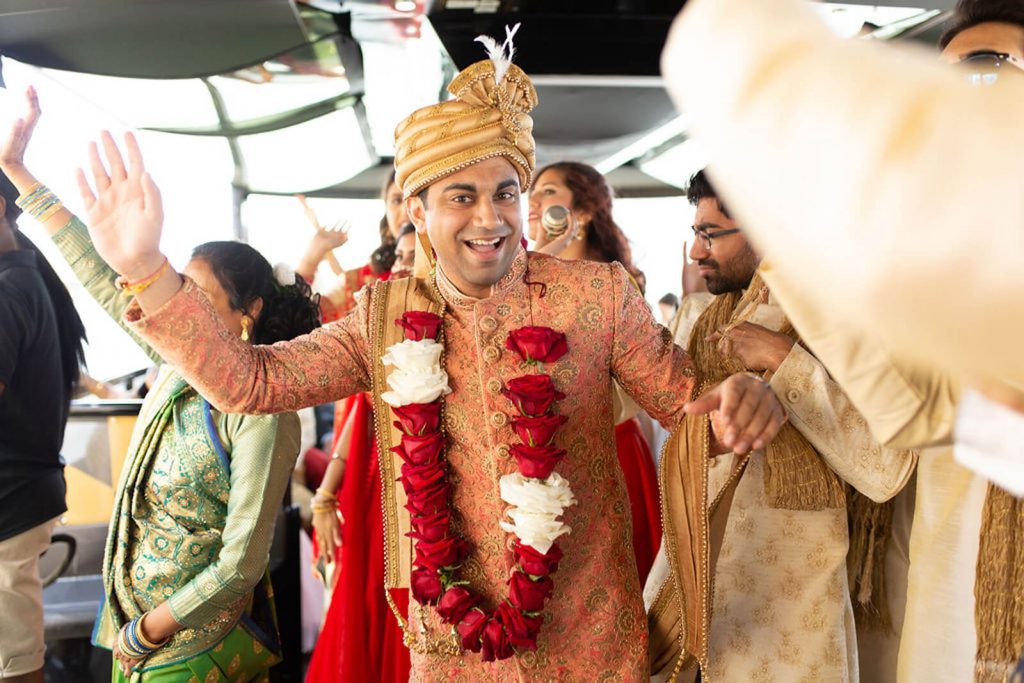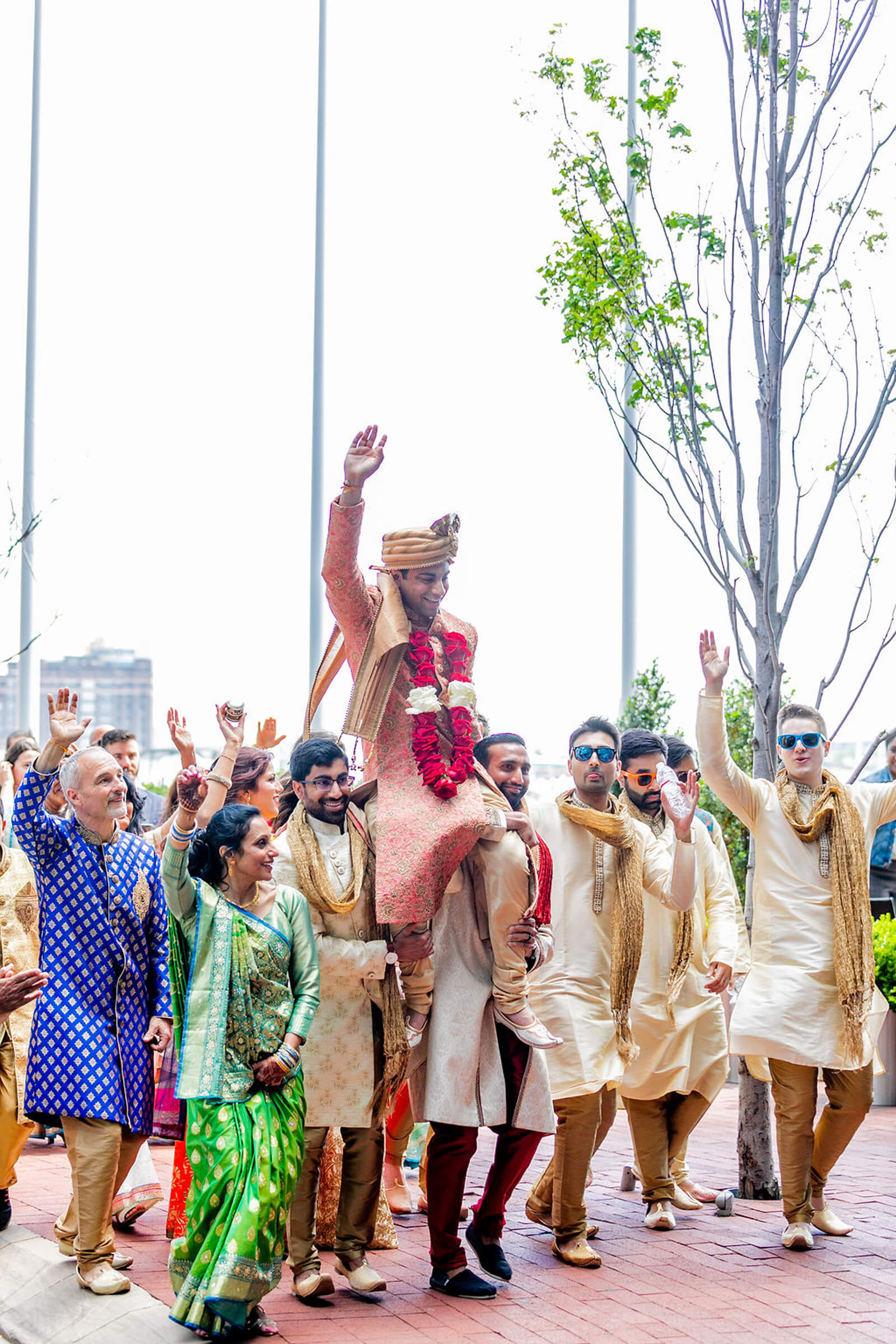 What Was Unique and Special About Your Wedding Day We are both a very "Maryland" couple. Our cake topper was Testudo and the cake decorations were all Terps themed. And all our family from India, and friends from undergrad, grad school, and work were there to celebrate with us.
Favorite Detail Testudo in a tuxedo as our wedding cake topper.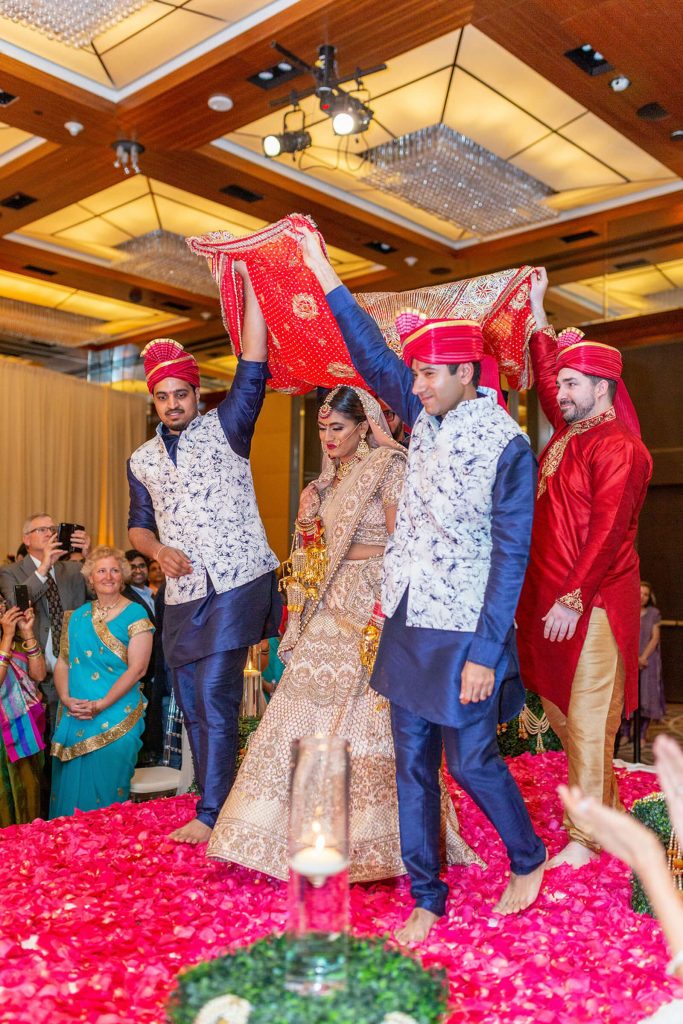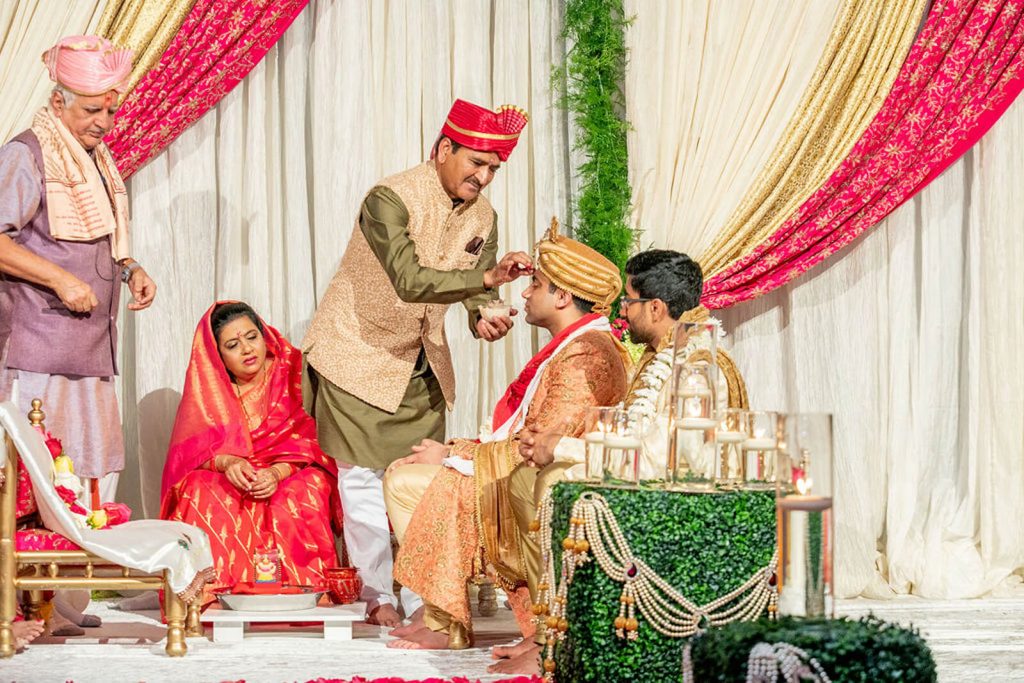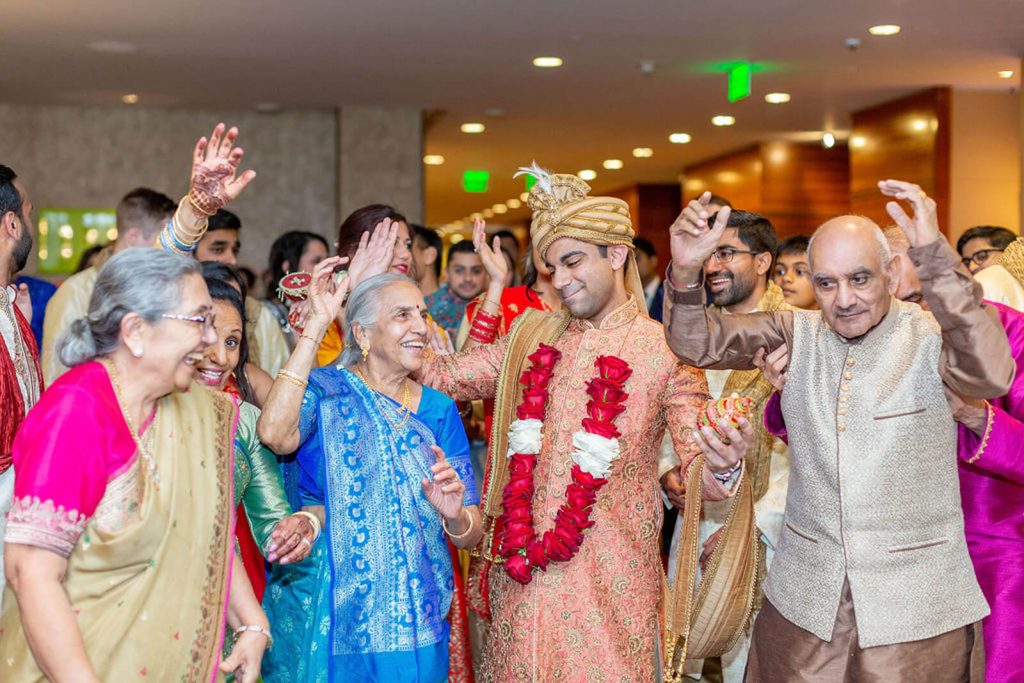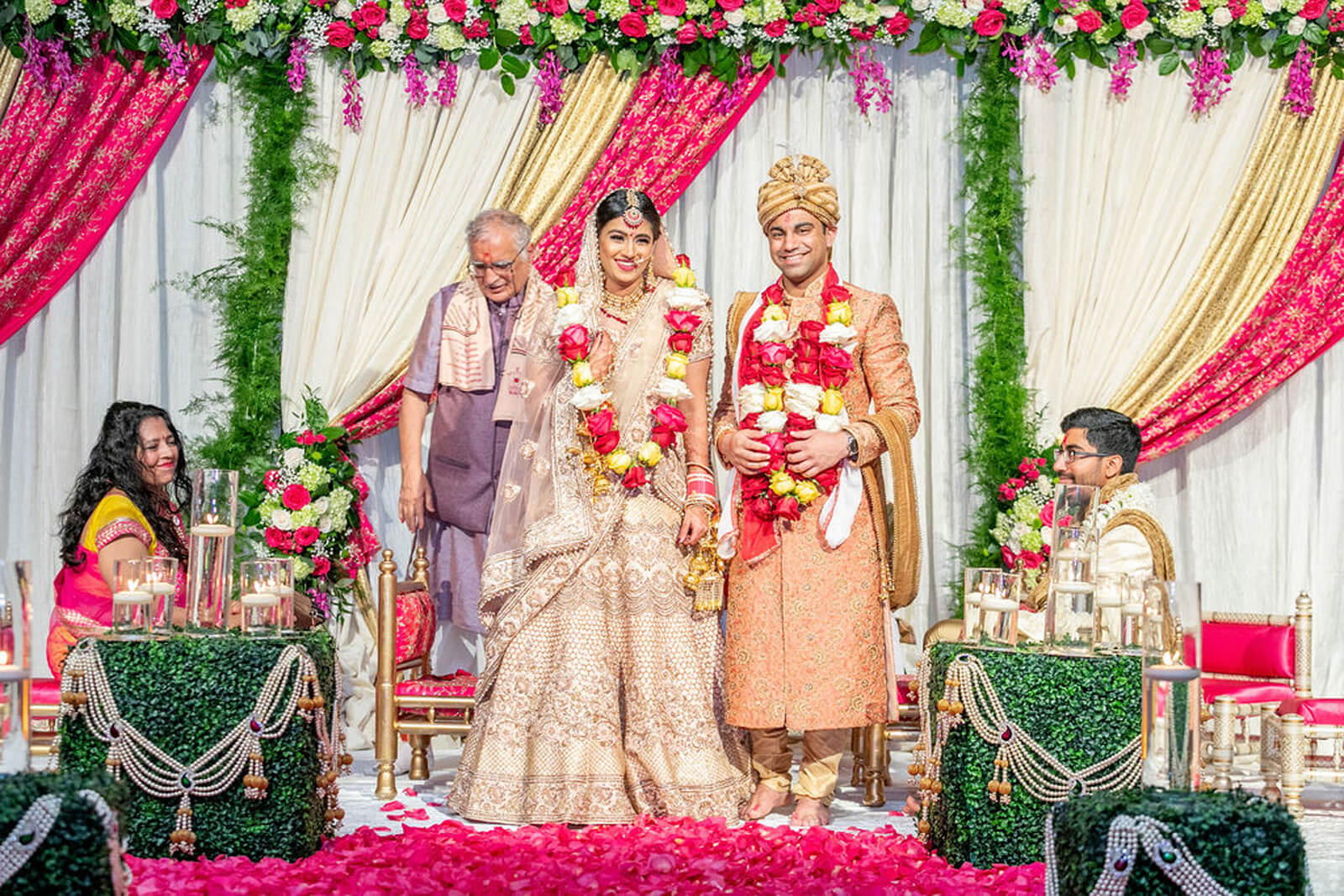 Most Unexpected Event On Your Wedding Day I am obsessed with the Backstreet Boys. The bridal party danced to Backstreet Boys as part of our reception and it was the best thing I have ever seen. Also we braved crazy winds to share our first look on the pool deck.
Piece of Advice For all the brides out there, even though it is hard not to stress out, try not to. Try to enjoy every minute of it as things go by extremely fast. Also make sure you eat food during the day, it is very easy to forget about it with everything going on around you. Also, all the wedding vendors are professionals and have great ideas. They want this day to turn out to be very special for you as well.