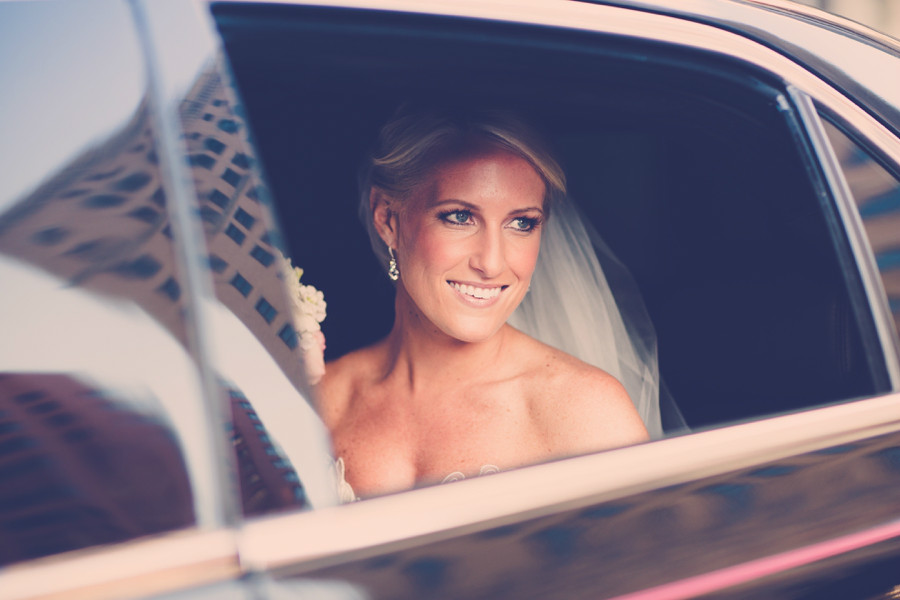 Occupations Tierney is a business development specialist working in Wellness at Silberstein Insurance Group; Billy is a leasing associate at St. John Properties.
Wedding date May 31, 2014
Number of Attendees 204
Number of Attendants 21 (11 bridesmaids, 10 groomsmen, a flower girl and a ring bearer)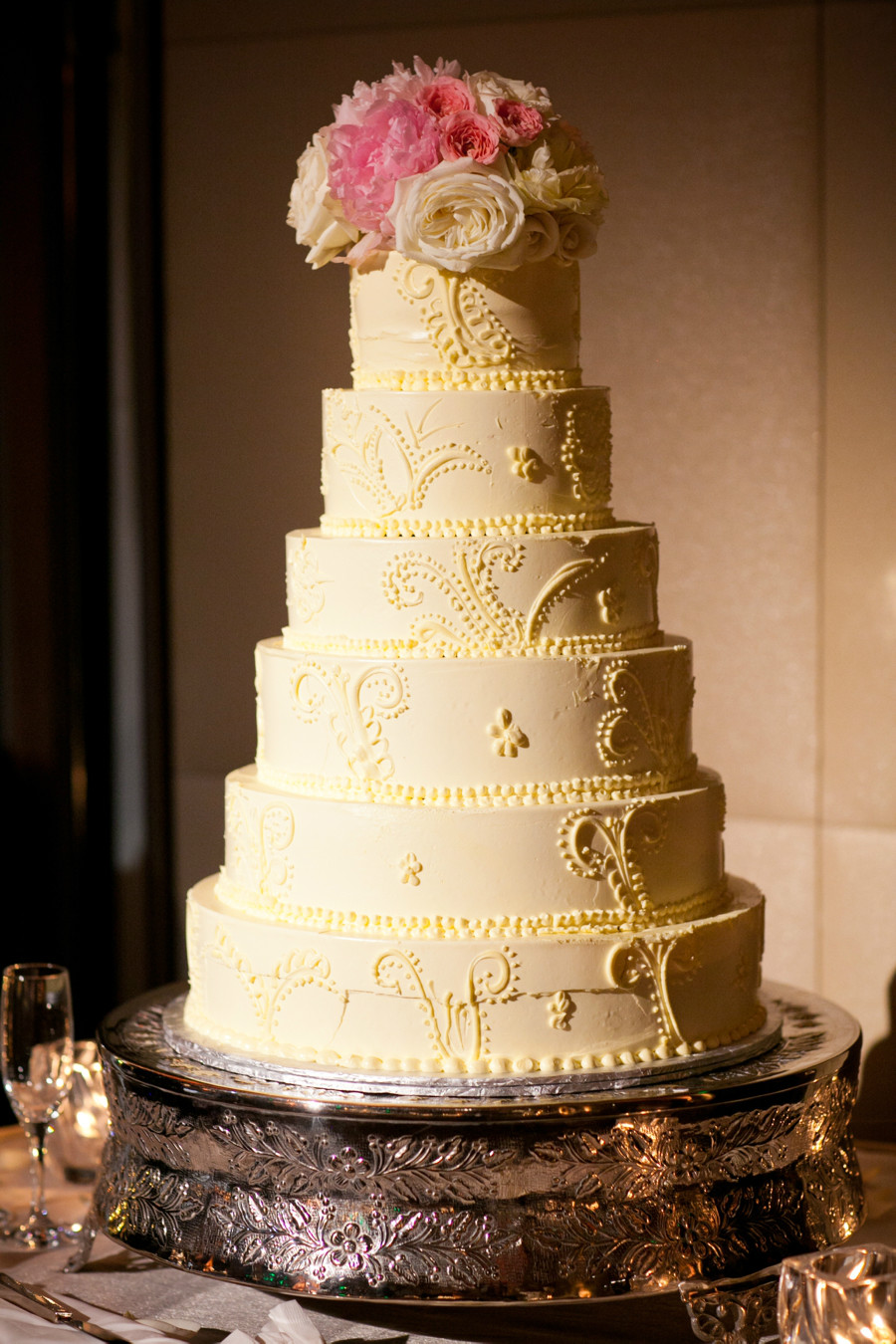 How You Met Tierney and Billy met in April 2011 at the Maryland Hunt Cup, a yearly horse race located in Baltimore County. Although notably one of Tierney's favorite days of the year (and Billy's too!), it was only her second time going in about nine years as Tierney had been away at college followed by a move to New York City. Tierney and Billy attended the race that year with mutual friends and after the race, Tierney hosted a party for the group at her house. Billy conveniently left his blazer at Tierney's and when he followed up the next day to retrieve it, he not only thanked Tierney for having him over, but also asked her out on their first date. The rest is history.
The Engagement Billy popped the question two years later the morning of the Maryland Hunt Cup 2013. The morning of the engagement, Billy hopped out of bed early and started poking Tierney saying, "Babe, get up, get up! It's our favorite day. Hunt Cup day, Hunt Cup day . . .  get up!" And so on and so forth. Tierney was sleepy and decided to stay in bed while Billy got up, showered, made coffee, and got dressed for the day, which was odd for Billy, who is usually the sleepy one. Tierney and Billy had agreed several weeks before that on the morning of Hunt Cup the two would get up and have coffee on their roof deck overlooking the harbor as they had been in hyper drive with traveling and balancing insane schedules lately and wanted to set some time aside for just them prior to the crazy day ahead.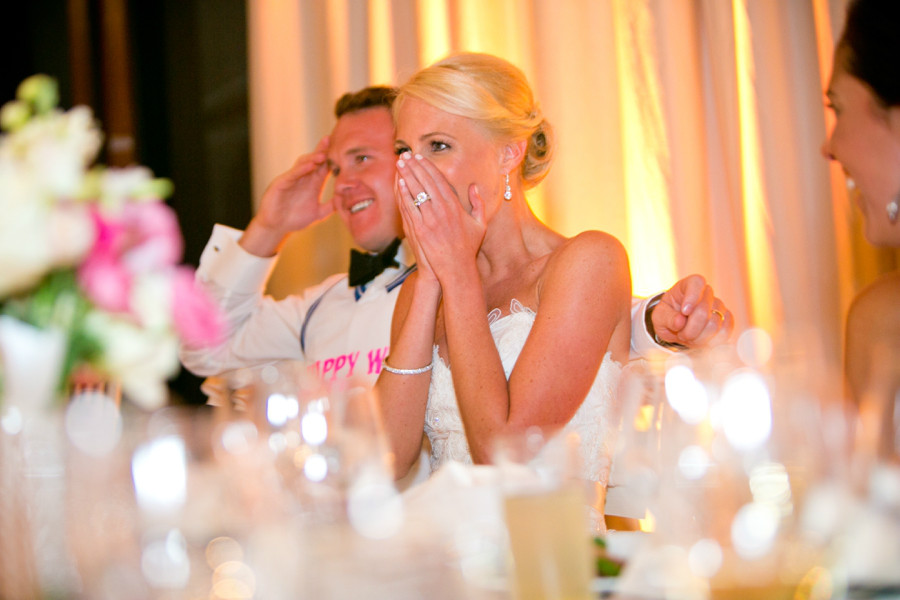 As planned, Billy brought Tierney her coffee up on the roof deck, and she and Billy sat for a minute together and talked about their plan for the day. Tierney remembers what a spectacular morning it was, she relaxing in her bathrobe with her huge sunglasses on, and Billy already looking dapper and put-together in his Hunt Cup dress. Suddenly, Billy excused himself and went back inside. After a while, Tierney walked to the rooftop door and looked in to see Billy tying a bowtie in the mirror. Tierney said, "Babe, I thought we were going to spend this morning together, what have you been doing in there for so long?" Billy called back that he'd "be right there!" Tierney thought nothing of the formal bowtie as Billy and all of their other preppy friends always wore them for Hunt Cup. Finally, a few minutes later, Billy returned walking out the door and Tierney blinded by the morning sun, remembers only making out a giant smile on Billy's face. It was the biggest and best smile she had ever seen in her life. As Billy approached Tierney, she said, "I haven't seen that bowtie, is that a new one?" because all she could see was that it was pink. Billy just kept smiling and walked closer. He replied, "Yeah, do you like it?" and when Billy was only a few feet away, Tierney could see there were rings on his bowtie. She asked, "What is that on your bowtie? What is that pattern?!" Billy just laughed. At this point, Tierney could see that the bowtie was clearly an engagement ring pattern, and again she said, "Oh my God, what the heck is that? Billy, what the heck is that print on your tie?!" Billy grabbed her hands and dropped to one knee and although Tierney says she pretty much blacked out for the first 20 seconds or so of Billy talking, she does remember Billy saying, "Two years ago on this very day, I asked you what ended up being the best question I've ever asked anyone, I asked you on our first date. Two years later, I love you more than anything in the world and I want to ask you something a little more permanent . . . Will you marry me?" Tierney absolutely lost it and started sobbing (and said yes of course!).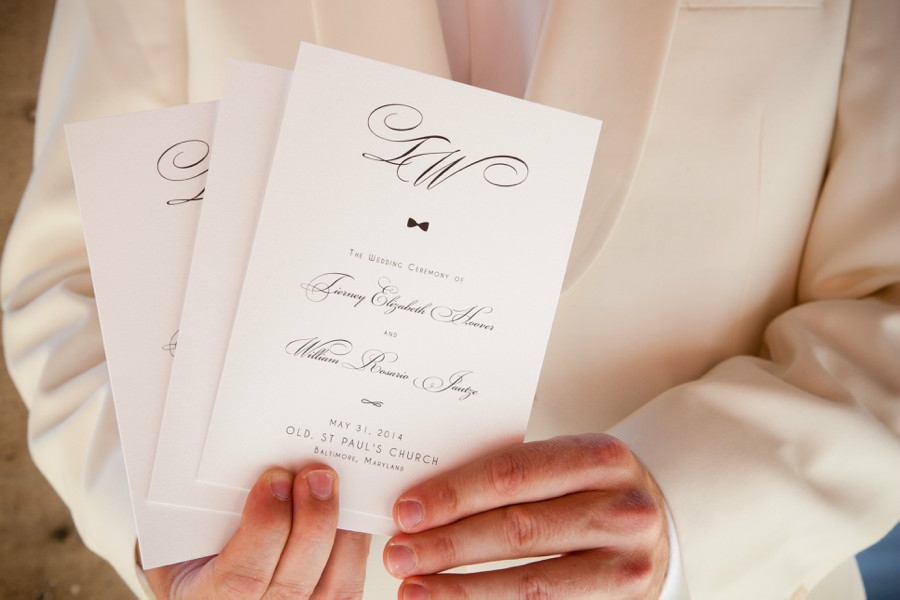 The newly engaged celebrated just the two of them at home for about an hour, popped a bottle of Veuve Clicquot champagne, and then Billy told Tierney that they weren't going to their friend's house as planned. Instead, the two headed off to Tierney's parents' house where her parents and their dogs were waiting for them to celebrate. Upon arriving at Tierney's parents' house, she and Billy were greeted with cheering, screaming, hugs, champagne, balloons, and the dogs decked out in matching bowties. Tierney lost it again. After Tierney pulled it together her mom asked, "Have you talked to John yet?" (John is Tierney's little brother who lives out in California and the two are incredibly close.) Tierney said she had texted John (as it was only 7:30am in California at this point), and asked for him to call her as soon as he woke up. And with that, the swinging door to the dining room flew open and out walked Tierney's brother with a magnum of champagne, he said, "I think this calls for a toast." Tierney said she honestly had never cried so hard in her life. She dropped to the ground, she was so blown away. She was already having the most "out-of-this-world day," and her little brother celebrating in person was the icing on the cake.
That was until Tierney's mom again innocently asked, "Well what about your Villanova girls? Have you talked to them yet?" Tierney said she had texted her girls but hadn't actually talked to them to tell them the news. And with that . . . five of Tierney's best girlfriends from college, two of their husbands/fiancés, and Billy's two best friends from home and their little kids ALL came up from the basement. Again, Tierney completely lost it. And after pulling herself together for the fourth time, the whole group celebrated and then all went to Hunt Cup for the day. As Tierney and Billy pulled up to the race, all of their friends' cars were lined up and everyone was cheering . . . some even had decorated signs! Tierney and Billy spent the rest of the gorgeous day celebrating with friends and family at the race, and then all went back to Tierney's parents' house for a huge party. Tierney says it was the most surreal, indescribable day of her entire life (except for her wedding day), and she wishes she could do it all over again. Best engagement ever.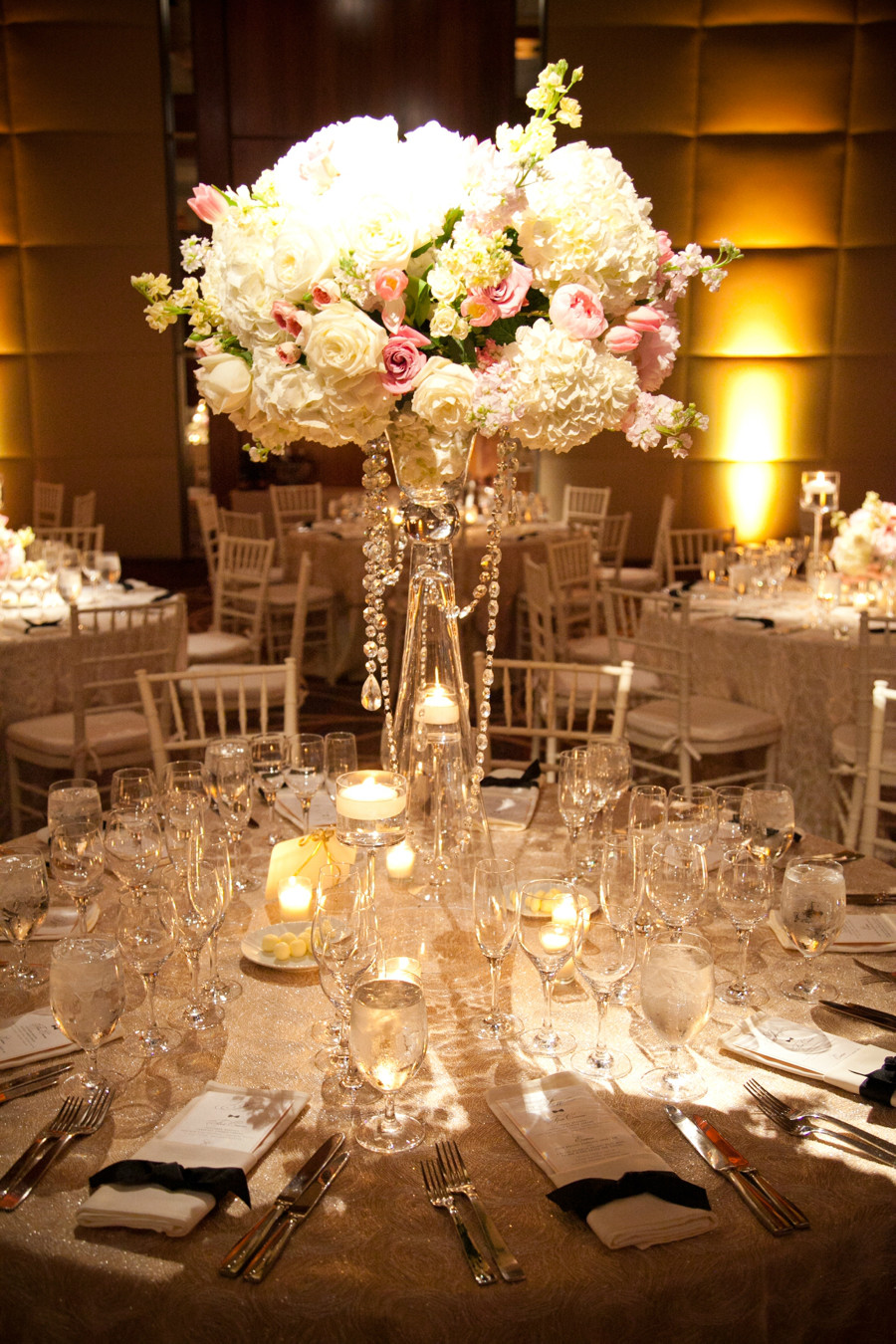 Wedding Design Inspiration Tierney had always wanted a fancy, elegant wedding, so she knew exactly what she wanted long before she got engaged. In terms of flowers, Tierney wanted tons of white, a little pink, ivory, and an extremely light yellow mixed in. Tierney wanted fancy but fun linens to try and pull in something more modern, while remaining tasteful and classic. Tierney kept using the word "regal" when describing to her planners and her mom the look she was going for, which everyone sort of laughed at, but also knew Tierney was serious. The key was anything big and beautiful. Tierney wanted everything to be soft and romantic, so the team coordinated lighting, did some draping, created the flower scheme, linens, etc., all to try and give it that feel.
What was unique and special about your wedding Tierney had wanted to get married at the Four Seasons in Baltimore before it was event built. As soon as she learned that one was being built in Harbor East (back in about 2008 or 2009), she told her parents that was where she wanted to have her wedding reception. They looked at Tierney and laughed and said something along the lines of, "Good Lord, our daughter would pick one of the fanciest hotels that isn't even built yet!" So it truly was a dream come true that Tierney was able to enjoy her reception in the ballrooms of the Four Seasons.
Tierney and Billy tried to incorporate little things to make their wedding feel different and make it stand out. For example, the couple carried a bowtie theme throughout their wedding décor. Tierney admits that although it sounded kind of cheesy, it turned out adorable and elegant. The whole bowtie theme was special to them because of the engagement, and Tierney also wanted to play up a black tie element as well since she wanted the wedding to be very dressy.
All of the couple's paper products were custom made and employed the same bowtie theme (in a very muted, not obnoxious way) in the save the dates, the invites for the engagement party, and all of the paper products for the wedding (place cards, menus, programs, etc.)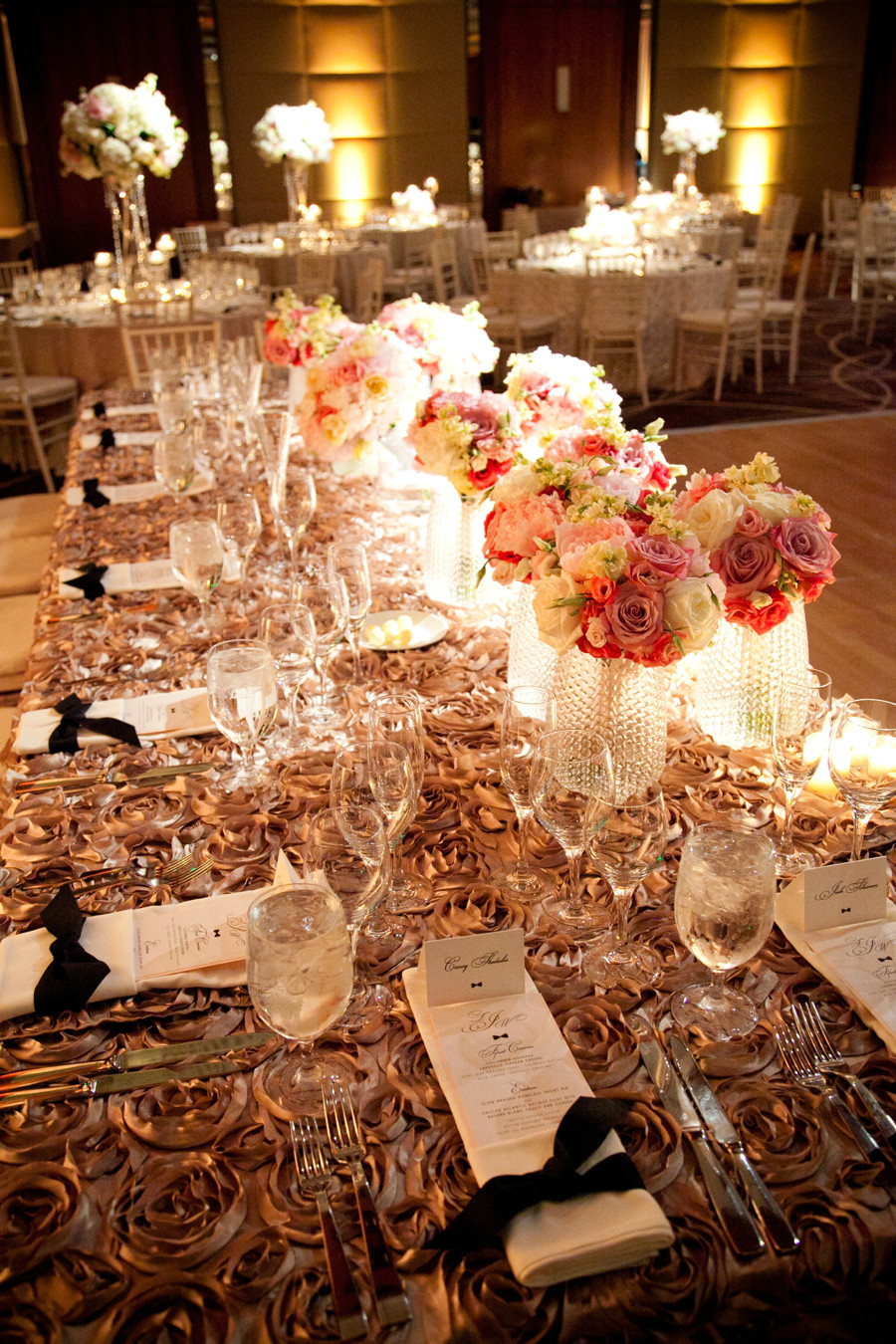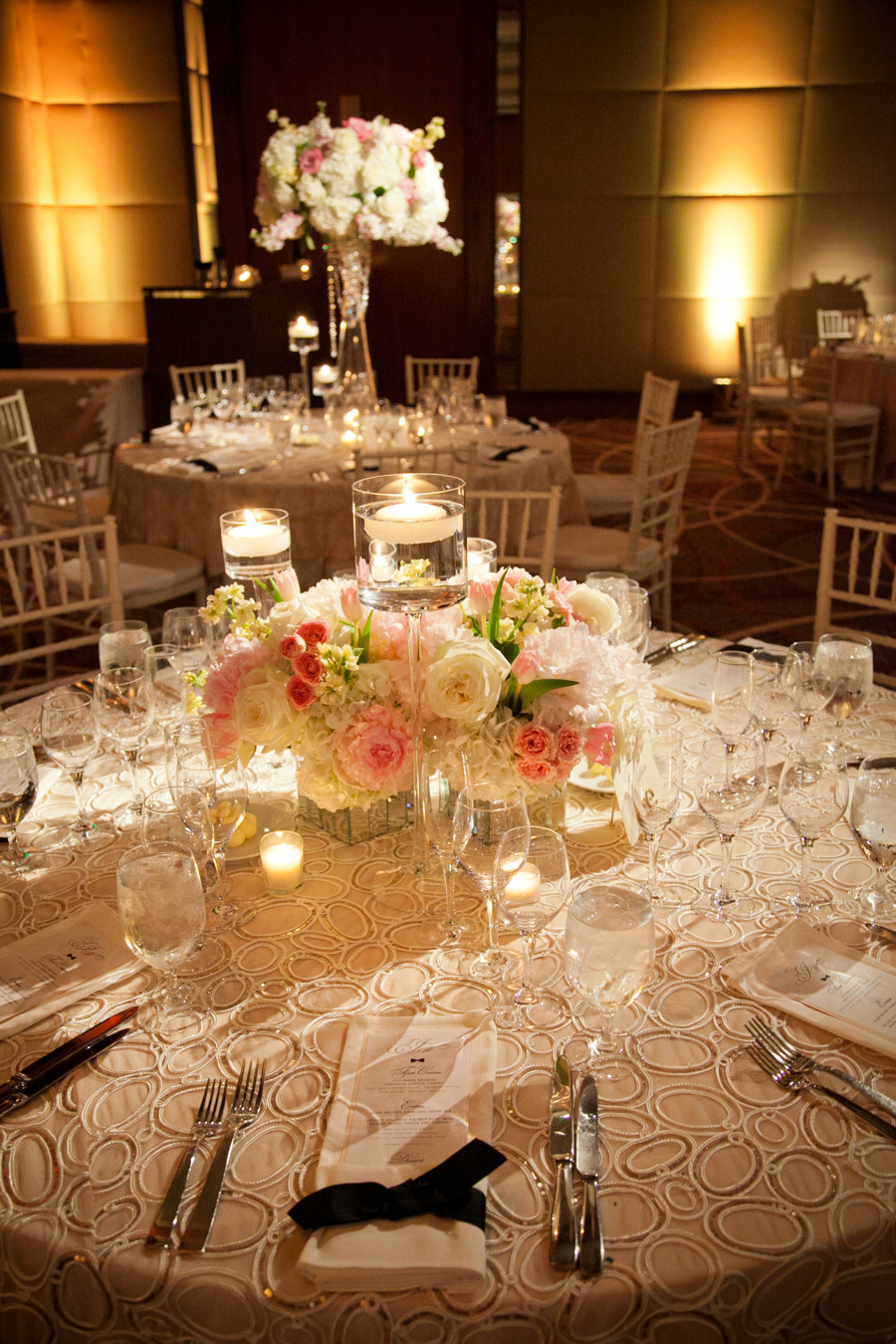 Favorite Details Tierney loved the linens and flowers, they were so gorgeous, fun, and exactly what she had always wanted (although Tierney thinks her dad still has heart palpitations when he thinks of what the linens cost.) Tierney also loved her guest welcome bags. They were Baltimore themed and also carried the same sort of bowtie concept throughout, just like all the menus and other detailed items.
Most unexpected event on the day of the wedding Tierney says was 100% completely fine, not sappy or overly emotional and not at all nervous the day of the wedding . . .  until she was in the limousine with her parents on the way to the church. All of a sudden Tierney's emotions hit her like a Mack truck, right as the car was stuck in horrible traffic and as a result, had to find an alternate route to get to Old St. Paul's church. Tierney wasn't nervous about getting married, but she was taken aback by how vulnerable she was going to be, expressing her forever love to a man she would do anything for while 200-plus people looked on. Tierney was still very nervous when she got to the church, but then, somehow, as her dad started to get emotional as they prepared to walk down the aisle together, Tierney was able to pull it together and say, "We got this, dad." Tierney and her dad shared an extra-long moment together at the end of the aisle to take it in, and as they started to walk down towards Billy, Tierney could see he was crying. It sounds crazy, but Tierney recalls seeing Billy that way really helped her even though she was not expecting him to be so emotional. It let her know that she wasn't the only one feeling all these amazing, but overwhelming feelings. In that instant, Tierney's nerves were non-existent and she was just happy.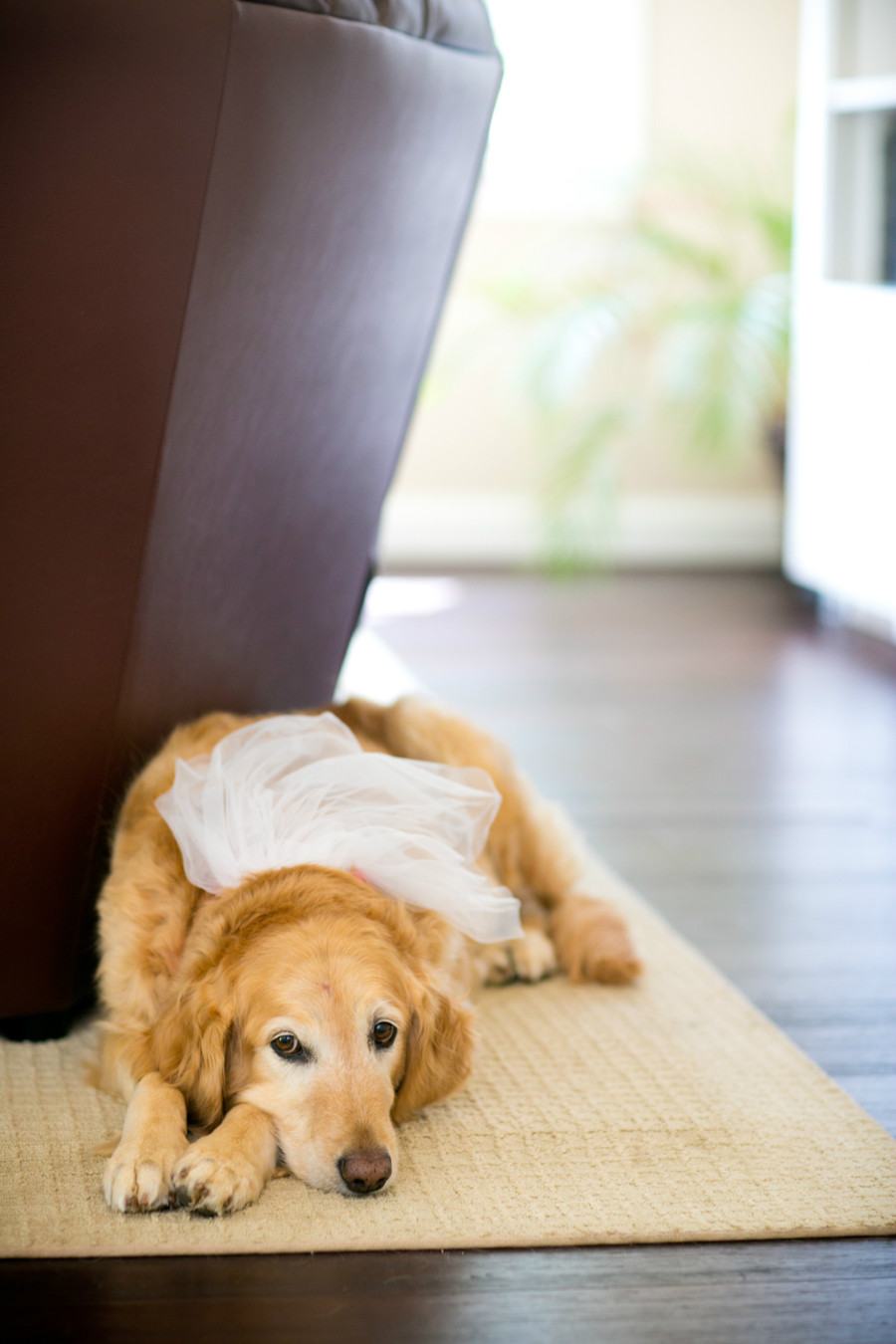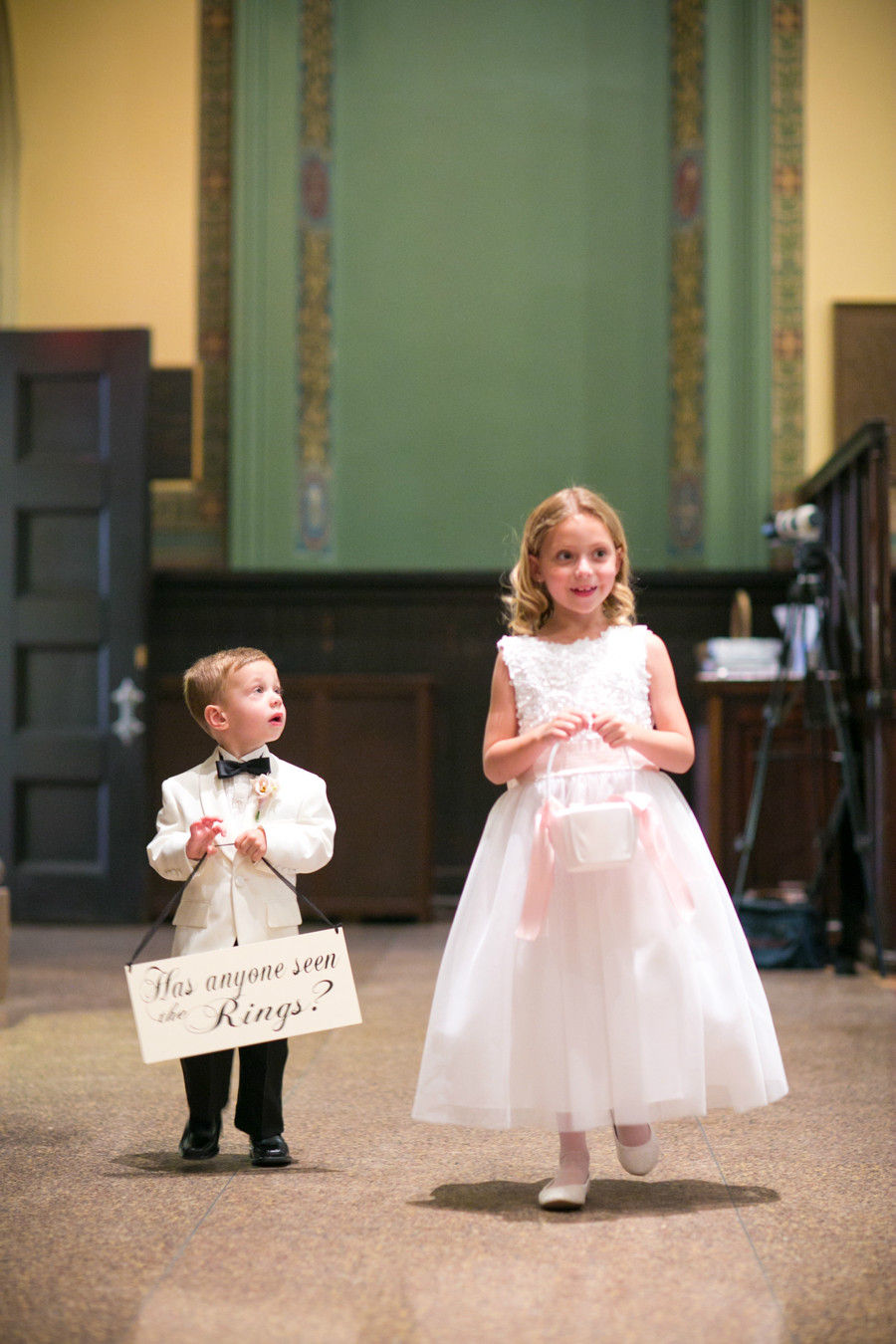 Piece of advice Take it all in. Everyone says this and everyone told Tierney the same thing, but it's so true. The day goes by so so fast and you need to stop to take it in. When they sat for dinner, Tierney made sure that she and Billy not only got to eat together, but also that they sat there for a good 20 minutes and spent time with their head table and looked around the room together. They would point out people who were there, or how they loved the way something looked, and Tierney will never forget taking even those 20 minutes to do that with Billy. Don't feel like you have to get up from your seat during dinner and greet the whole room. Just dance with them later on!