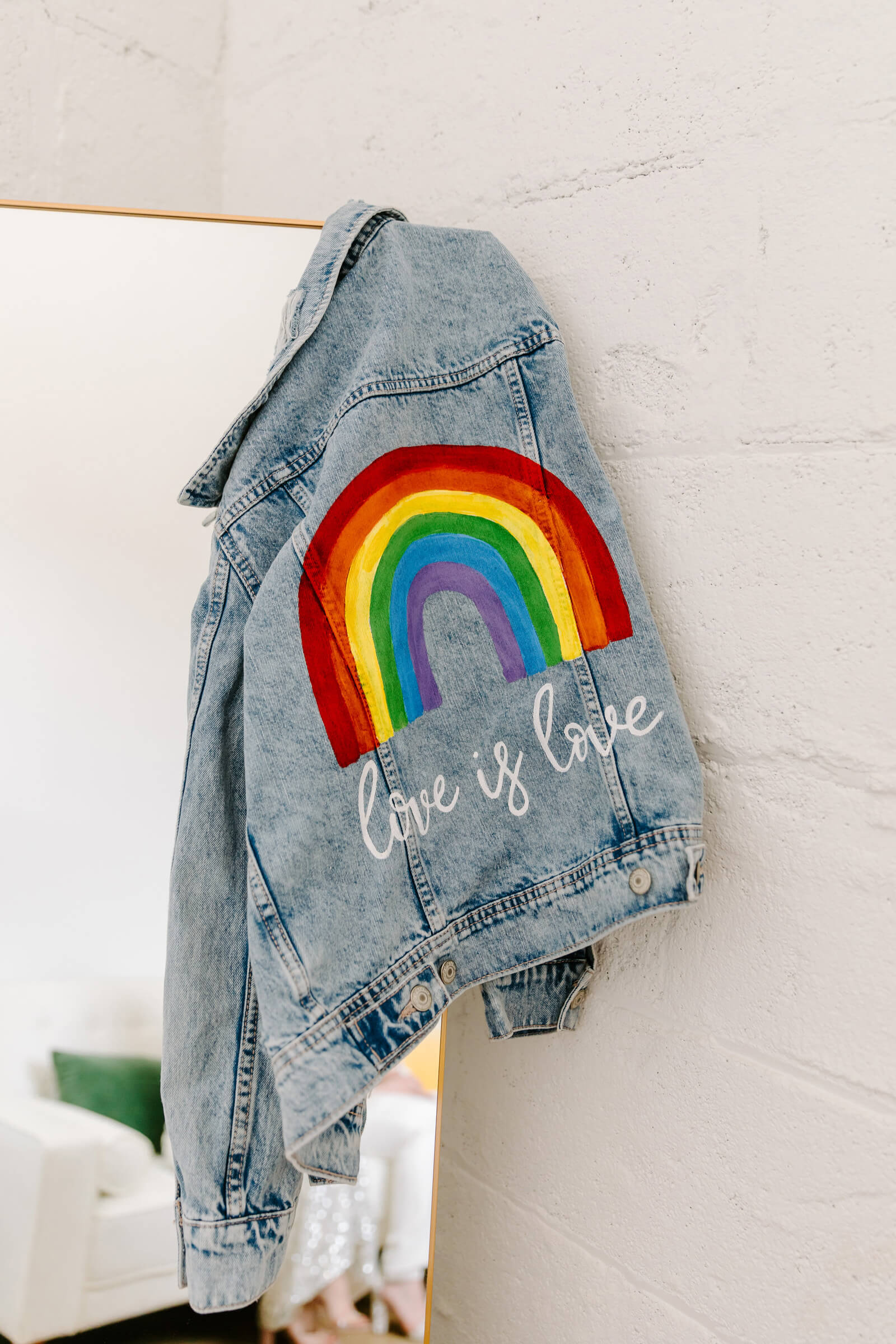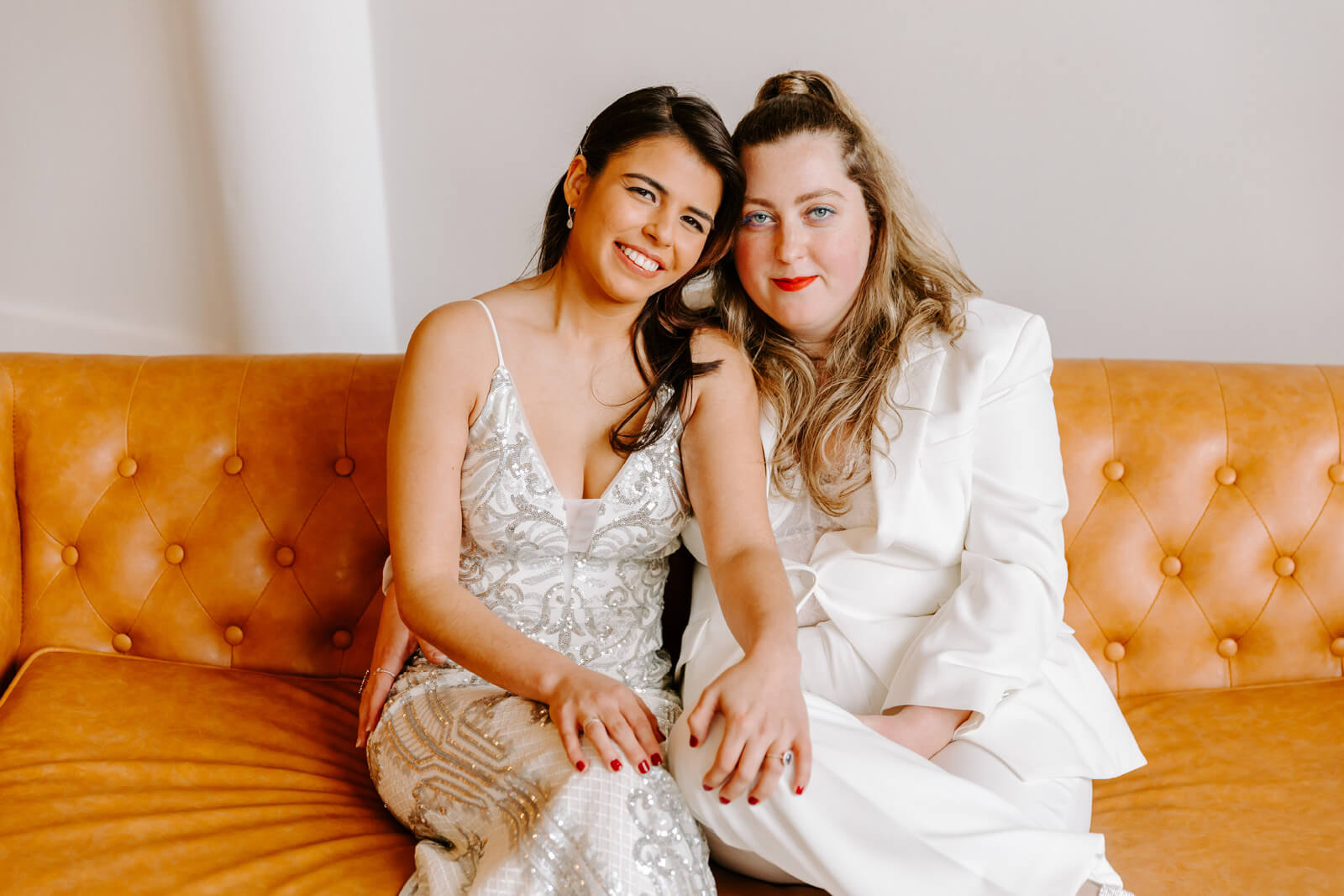 Weddings are notorious for causing an insane amount of stress. Screaming, tears and intricate planning. Weddings can take weeks, months, sometimes years to plan. Carefully handling each and every detail with the utmost care; after all the plan is to only do this once. For Zoe and me, taking the time to plan a wedding seemed like an impossible task and it was something we decided to put on the back burner after about a year of being engaged.
In September 2020, it was an average night on the couch when we suddenly realized we simply didn't want to wait any longer. We saw Covid as the perfect excuse to have the intimate wedding we had always dreamed of. We needed to cut down all the extra frills and focus on the goal of the day. We began by splitting the event—making the ceremony and the reception completely separate.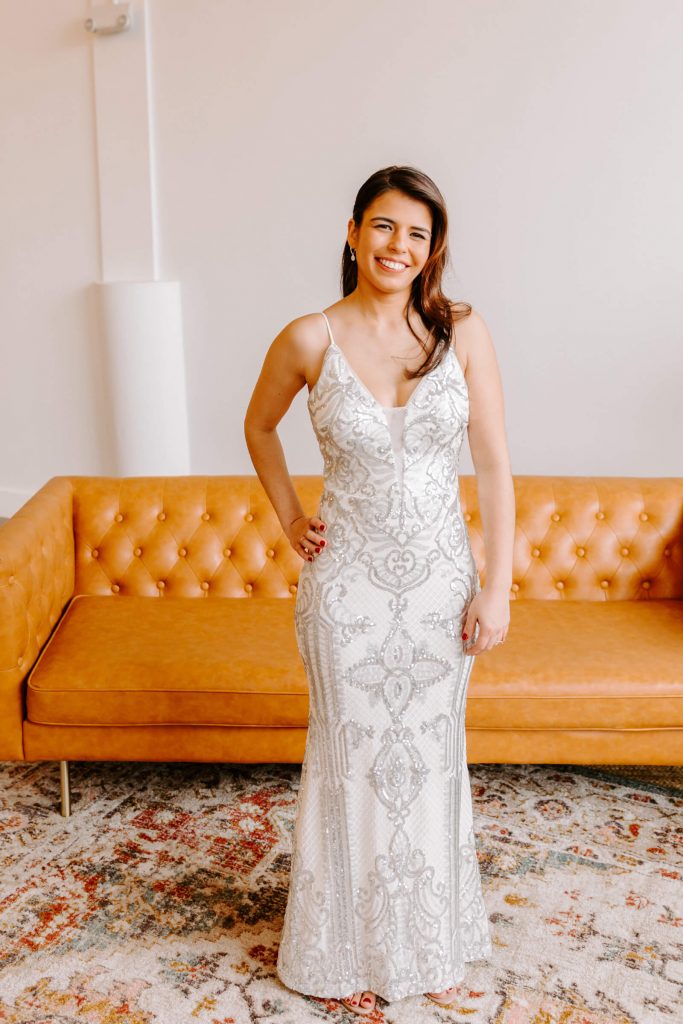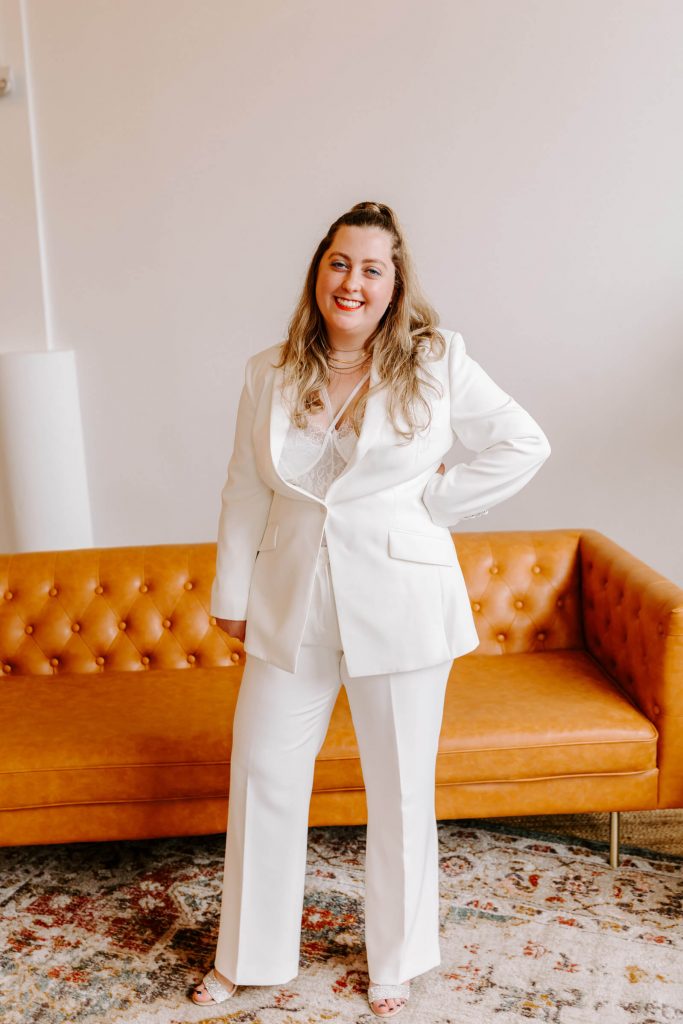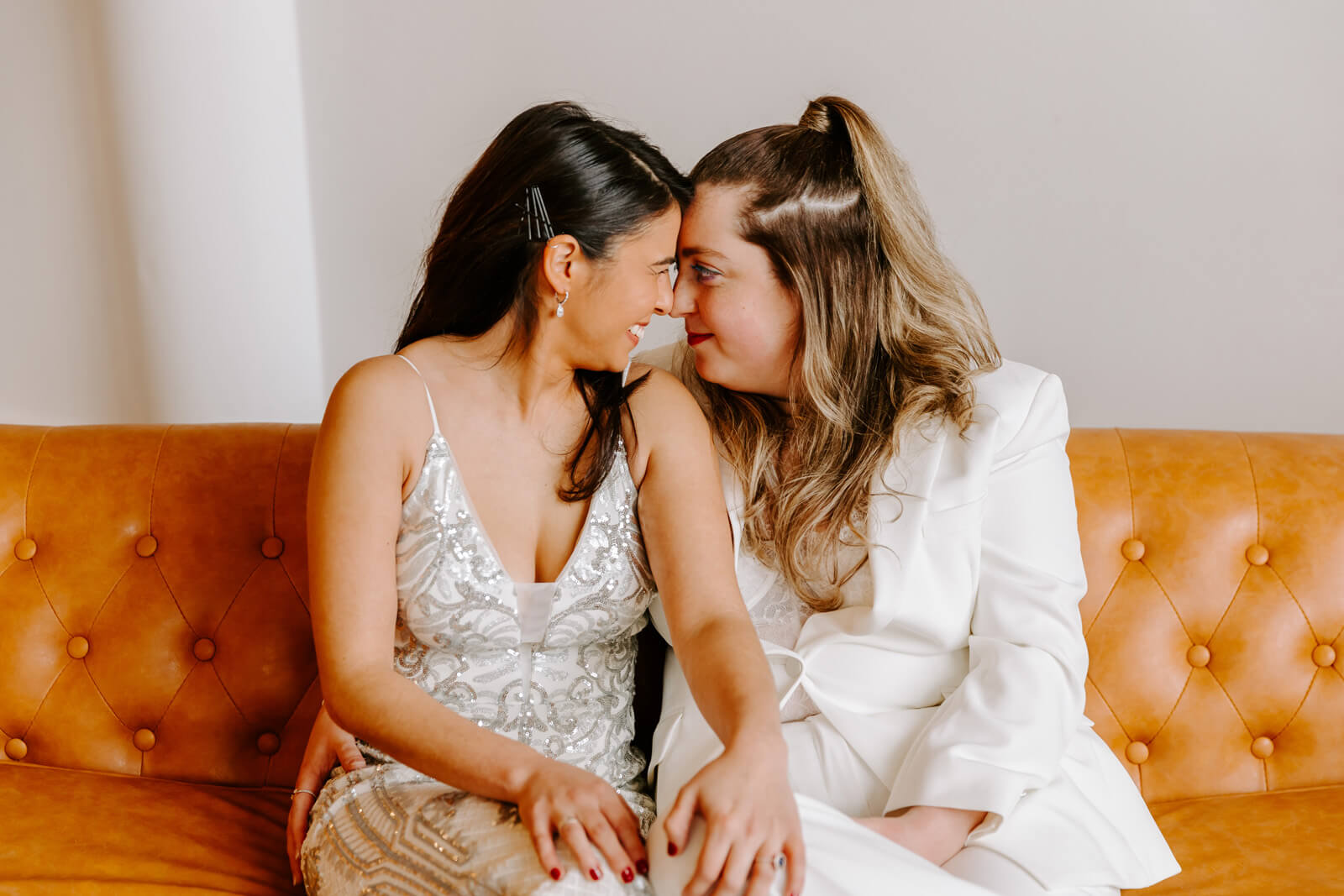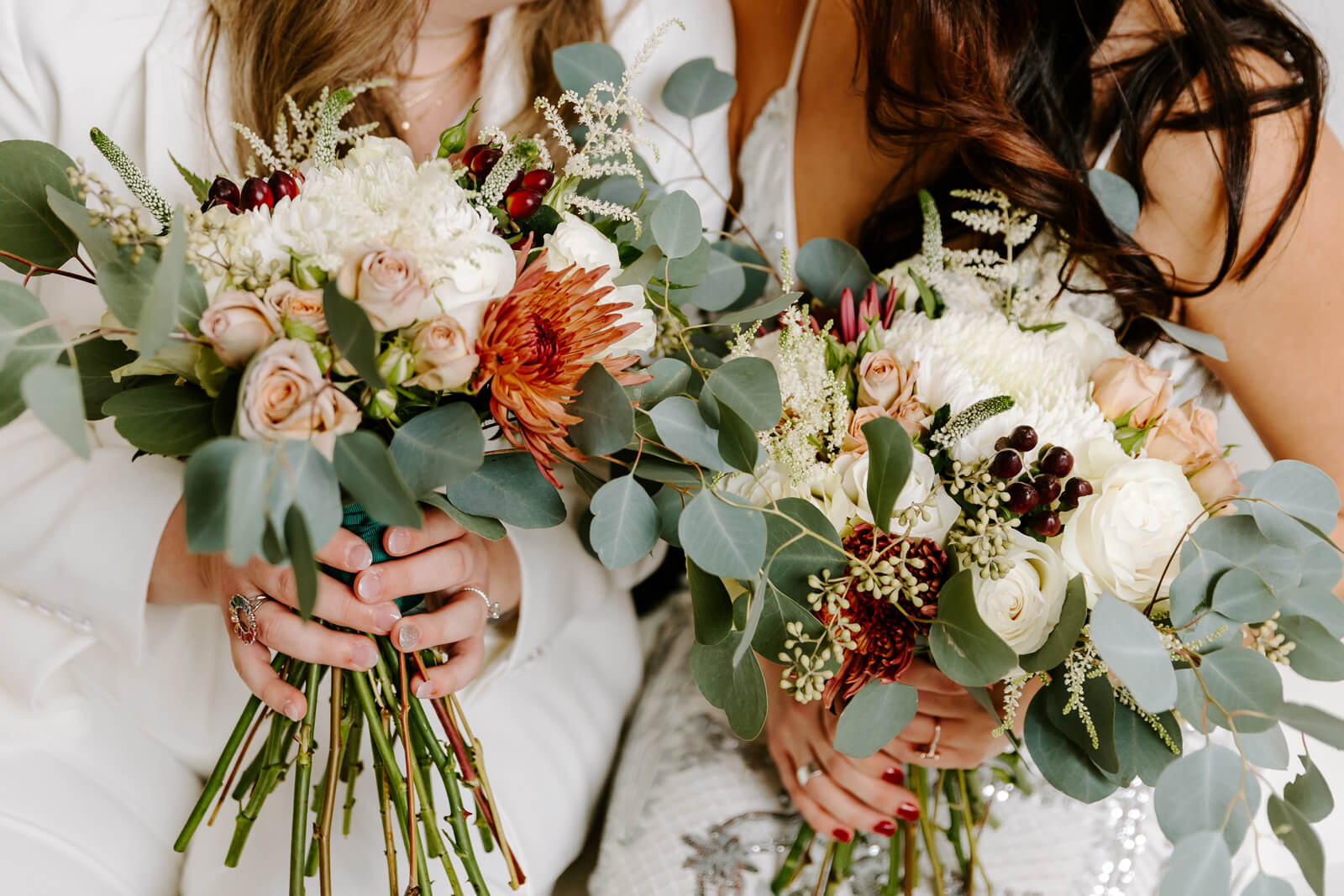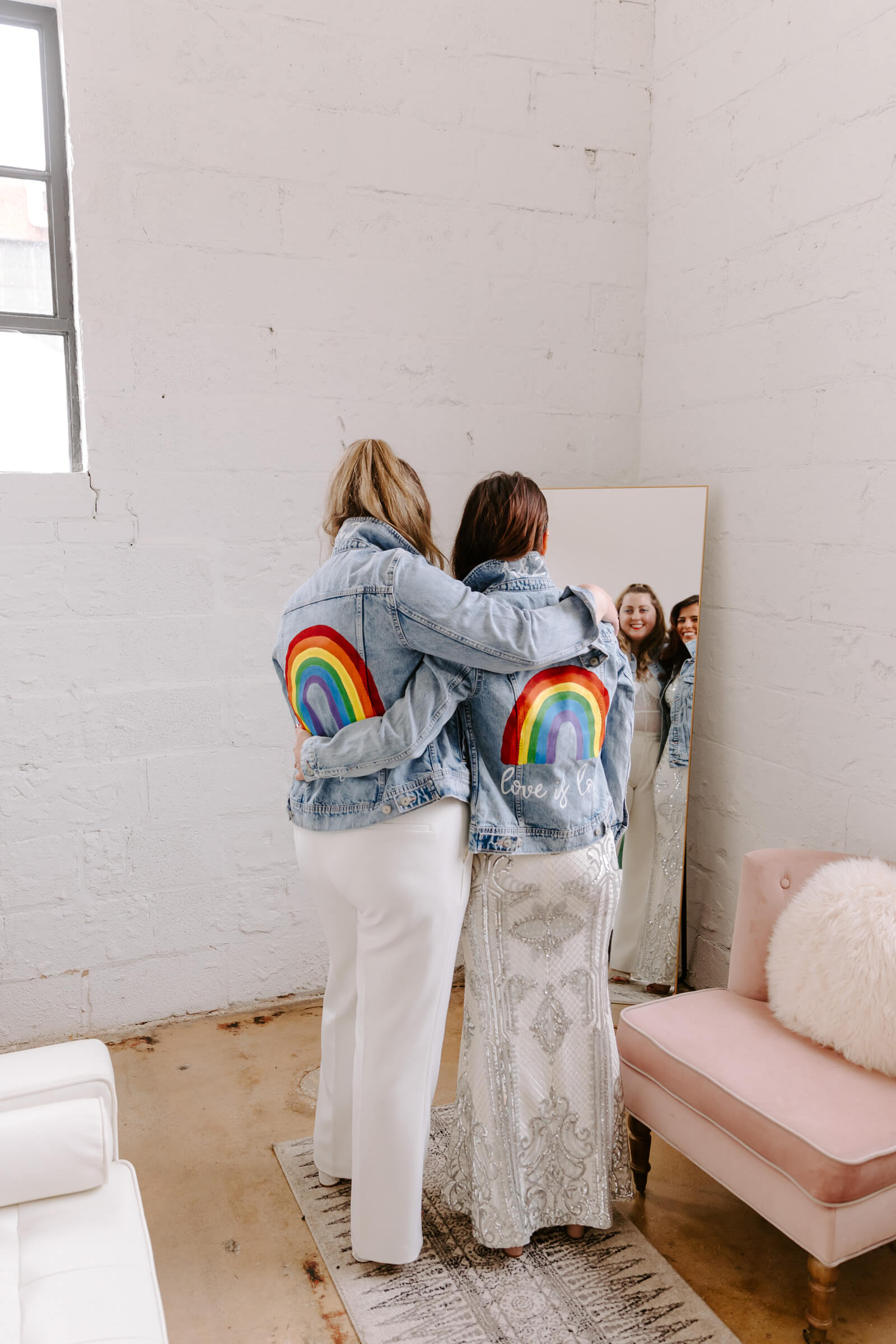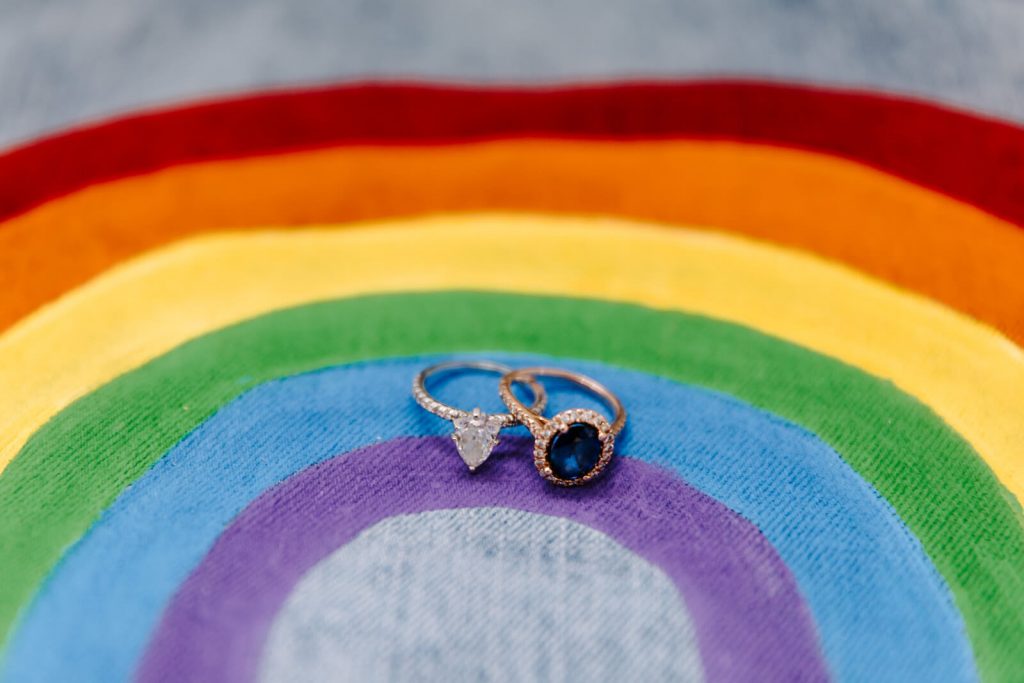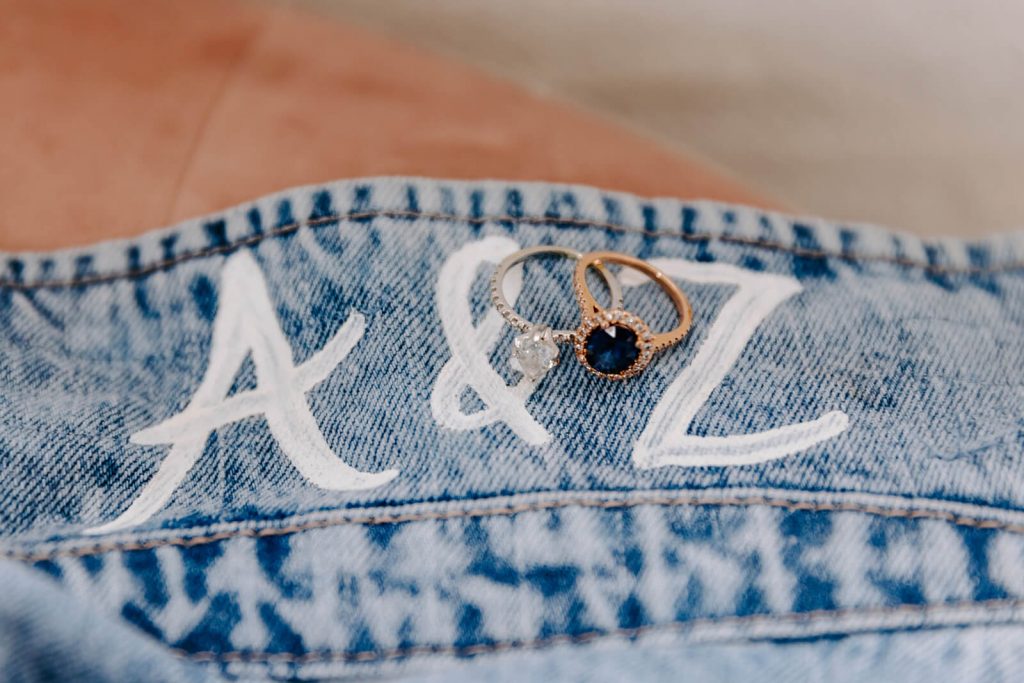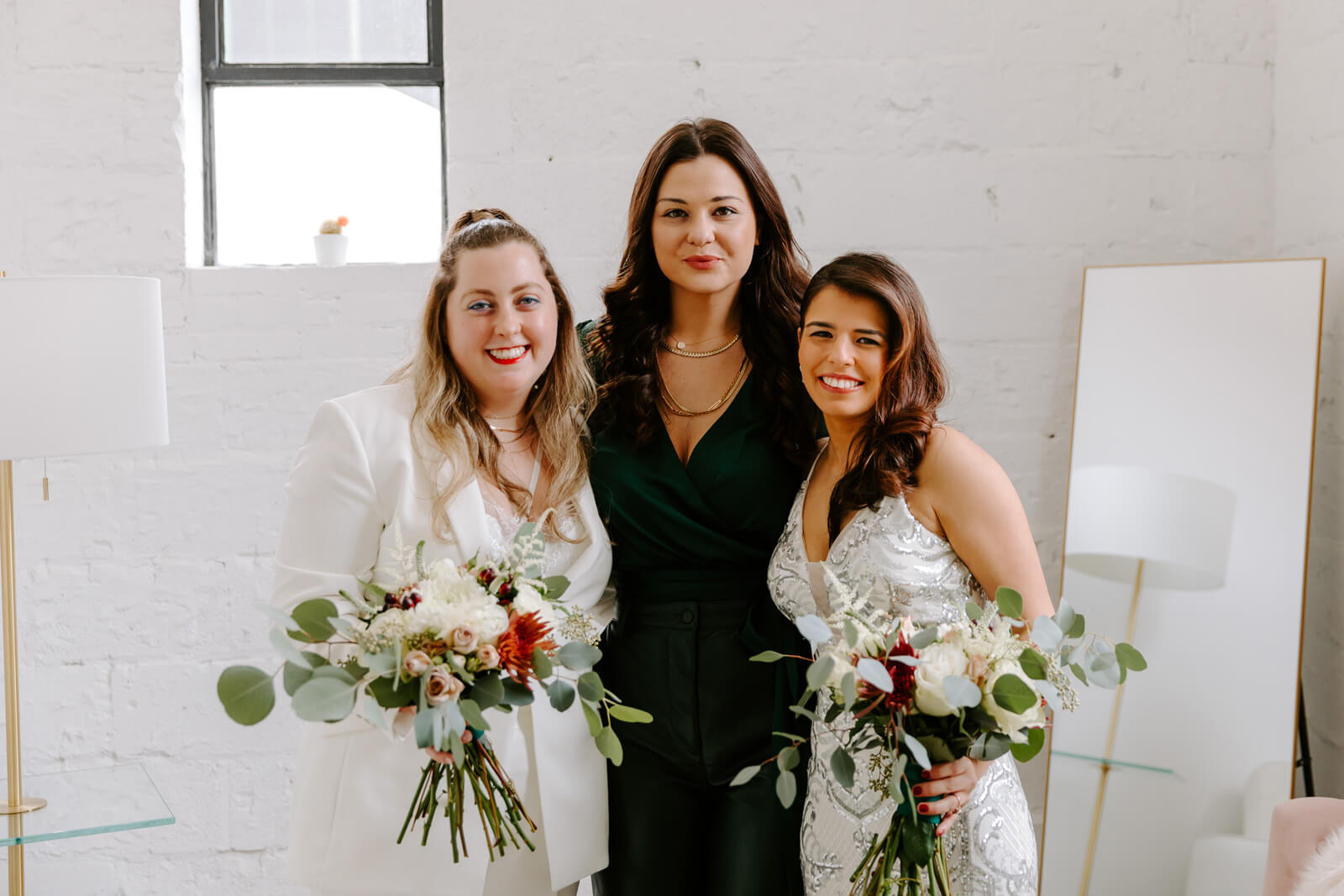 Almost two years ago, we attended the open house party at Haven Street Ballroom and immediately knew this was the venue for us. Our ceremony was held inside surrounded by just 18 of our closest friends and family. You could feel the love in the room. We had our best friend, and Zoe's maid of honor, Shayna officiate. Zoe and I read from our handwritten vows and there was not a dry eye in the room. Zoe's cousin and our close friend purchased the floral arch and bouquets from Budz and Bloomz. Our girlfriends did our hair and makeup at home in the dining room while rocking out to jams and eating pastries. Our photographer was Alicia Wiley who shot our engagement and there was no one else we would let take photos of this special day. Our ceremony was everything we had dreamed of and more.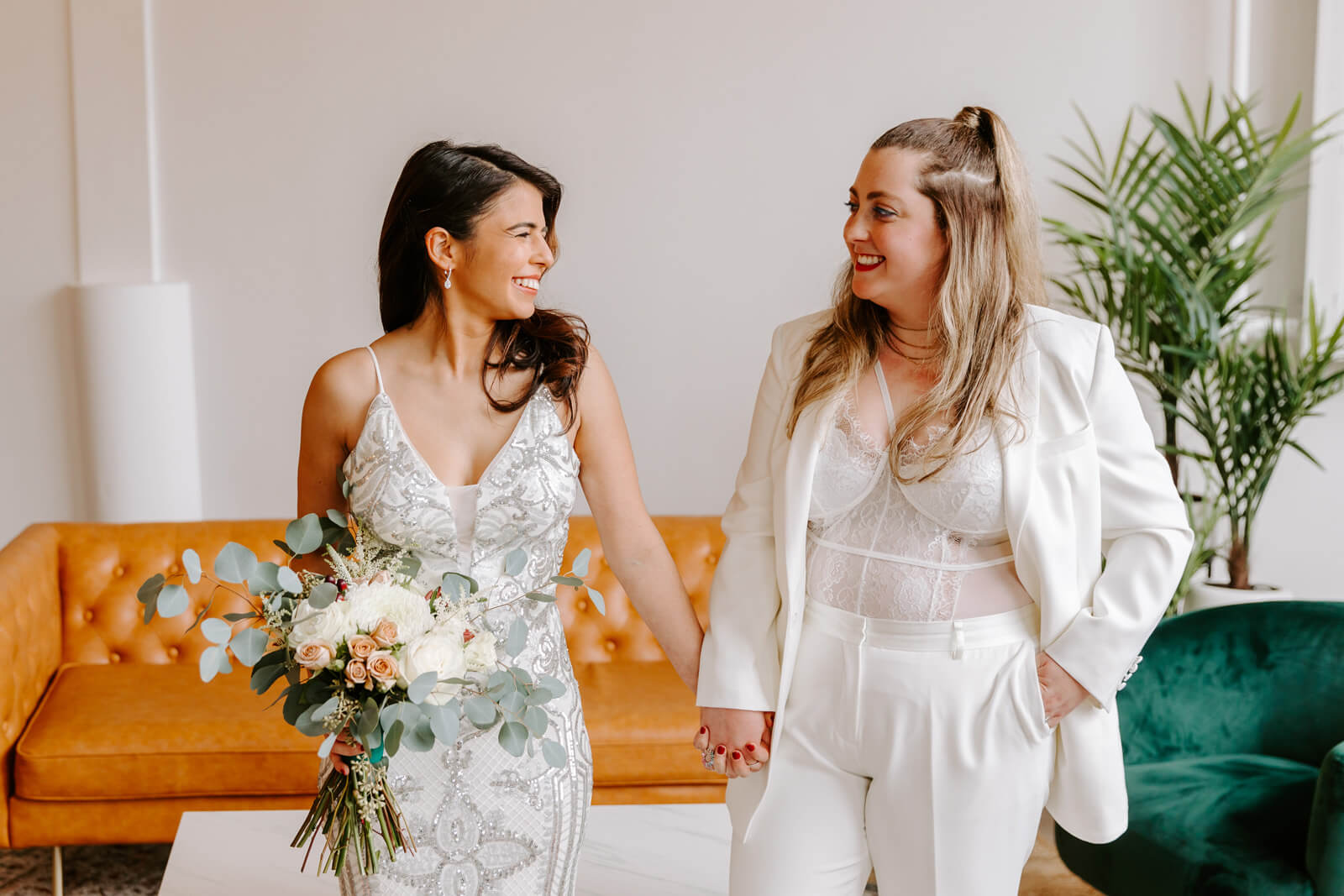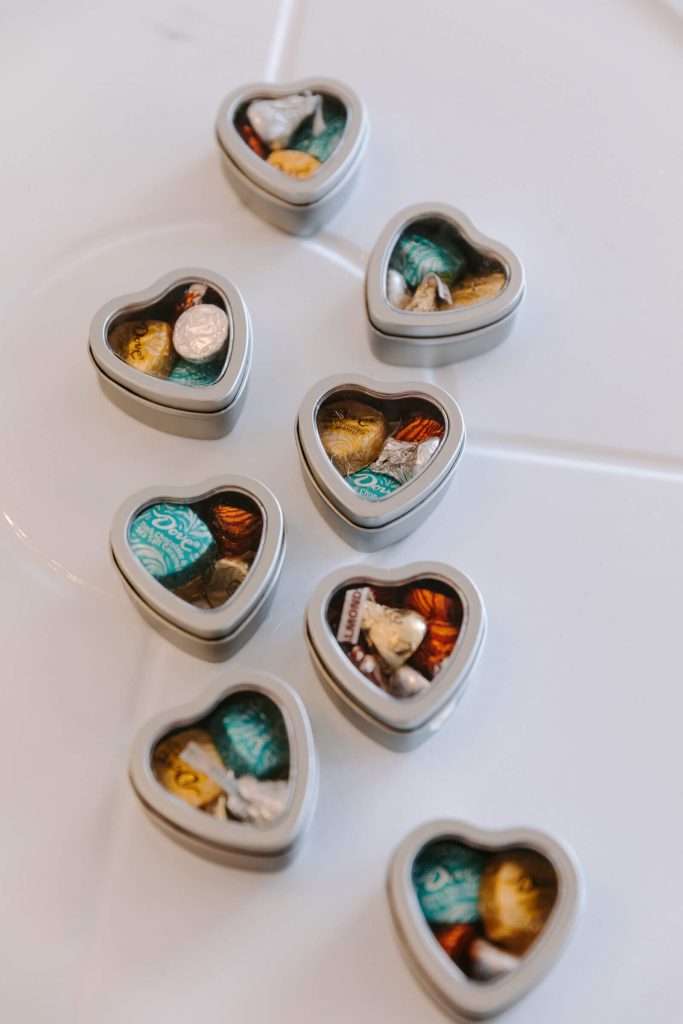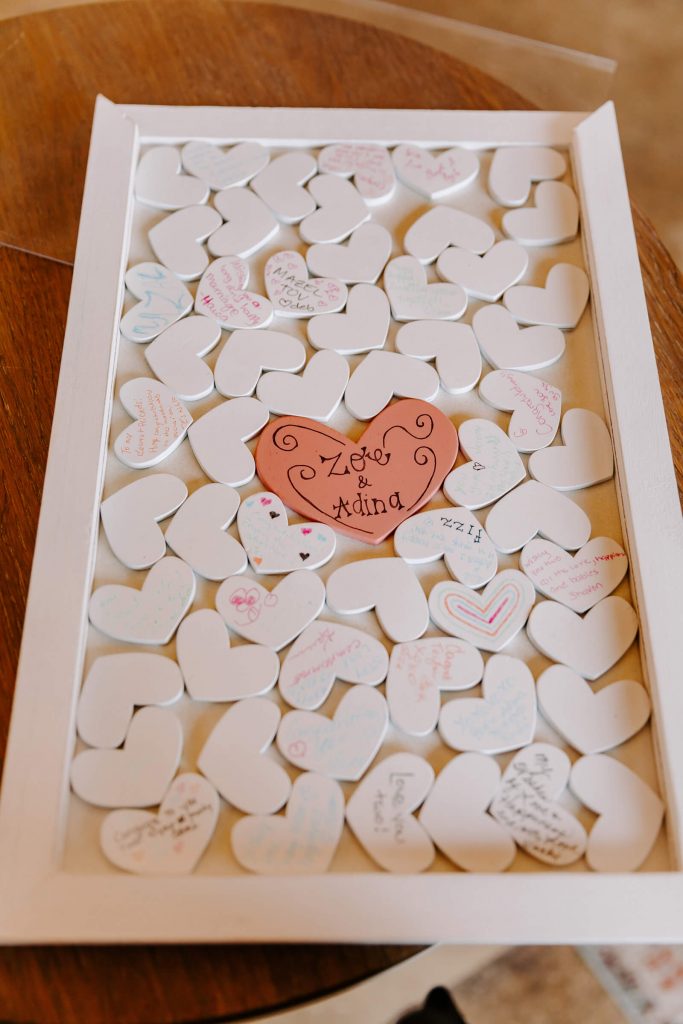 The outdoor reception was held in a friend's backyard where each table was carefully placed six-feet apart. The reception had a total of 35 people including the hired staff. Our friend, Chaim Silverberg, the mastermind and chef of Secret Kitchen, made all the food. We had fire pits and lawn games. One of our friends, a local bartender, served up the drinks. We found a few talented guys to place live music. We provided personalized masks and hand sanitizers. Everyone mingled, wrapped in blankets, candles lit, drinks passed—it was the perfect celebration to wrap up our wedding.
Some thought we were crazy, throwing a wedding during the global pandemic, but we believe it's the best idea we've ever had.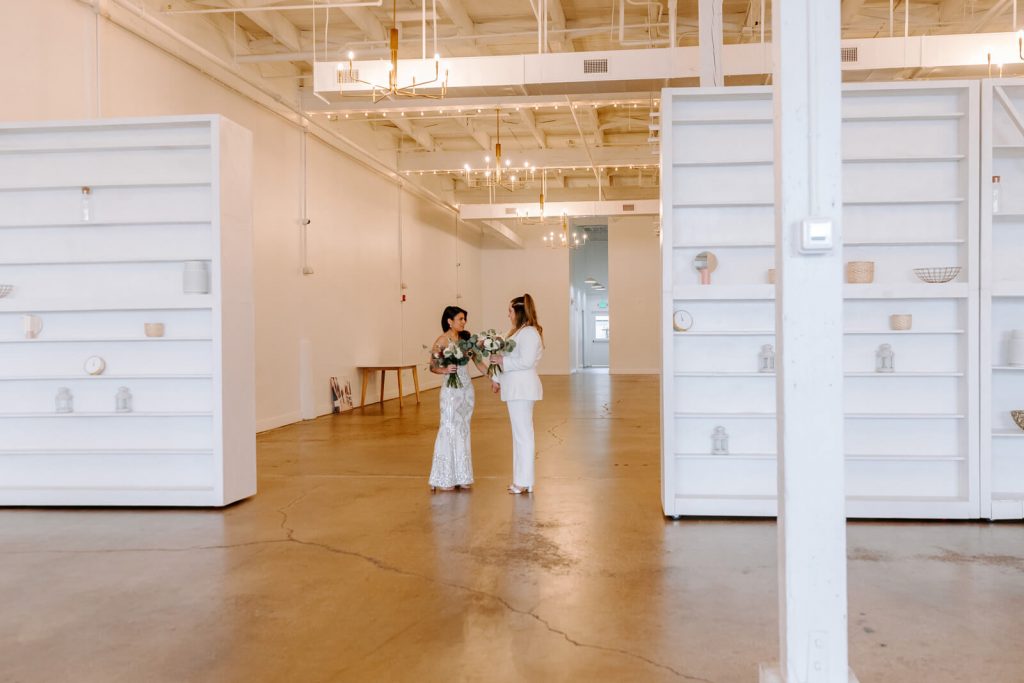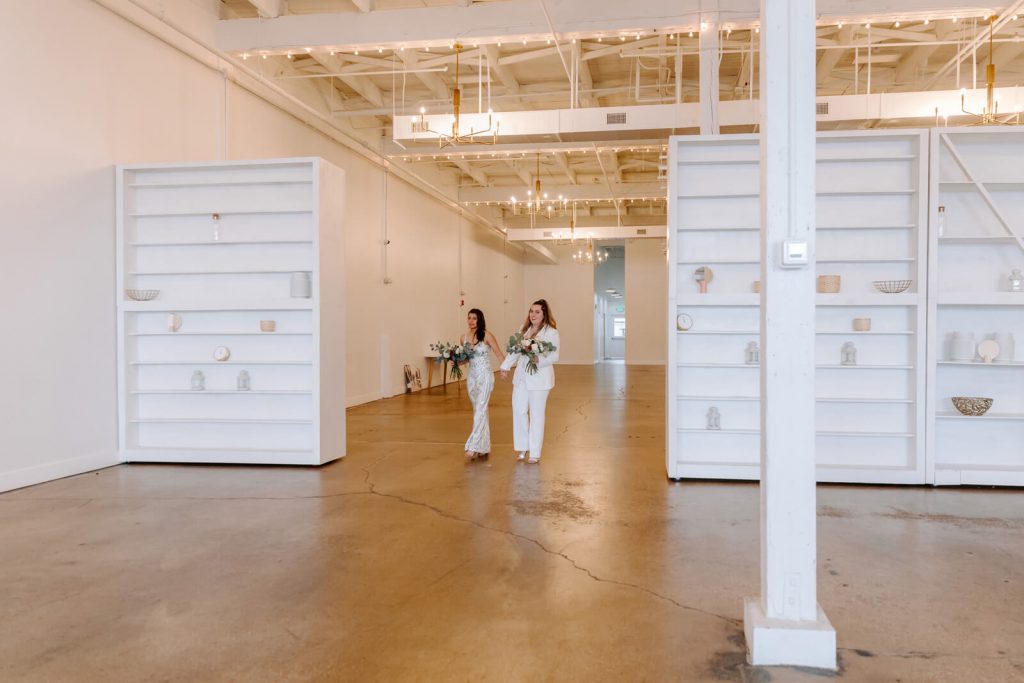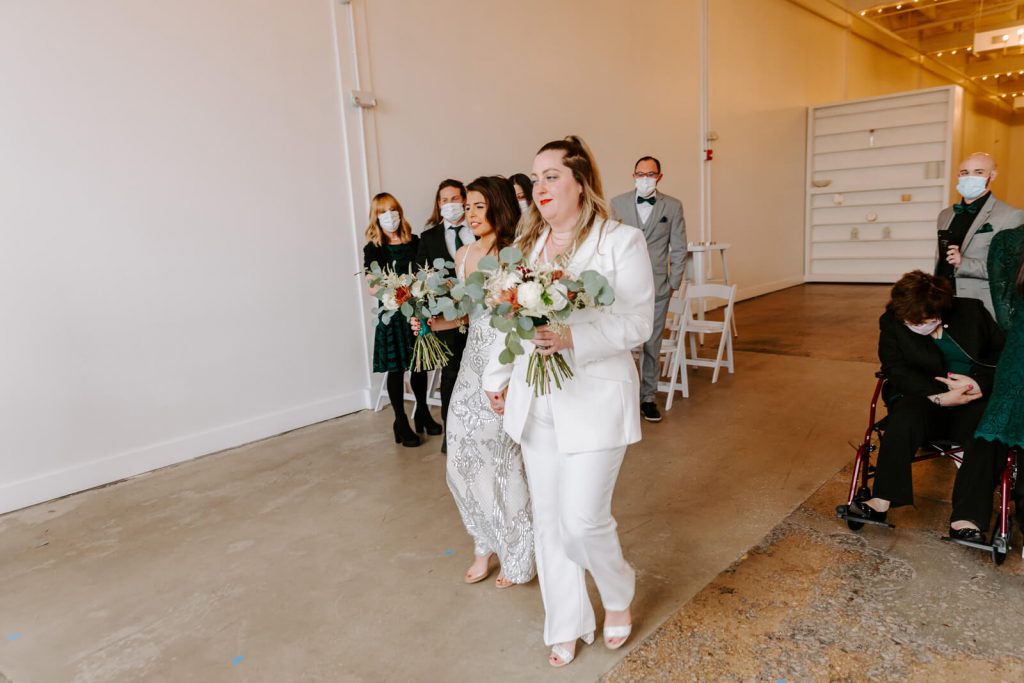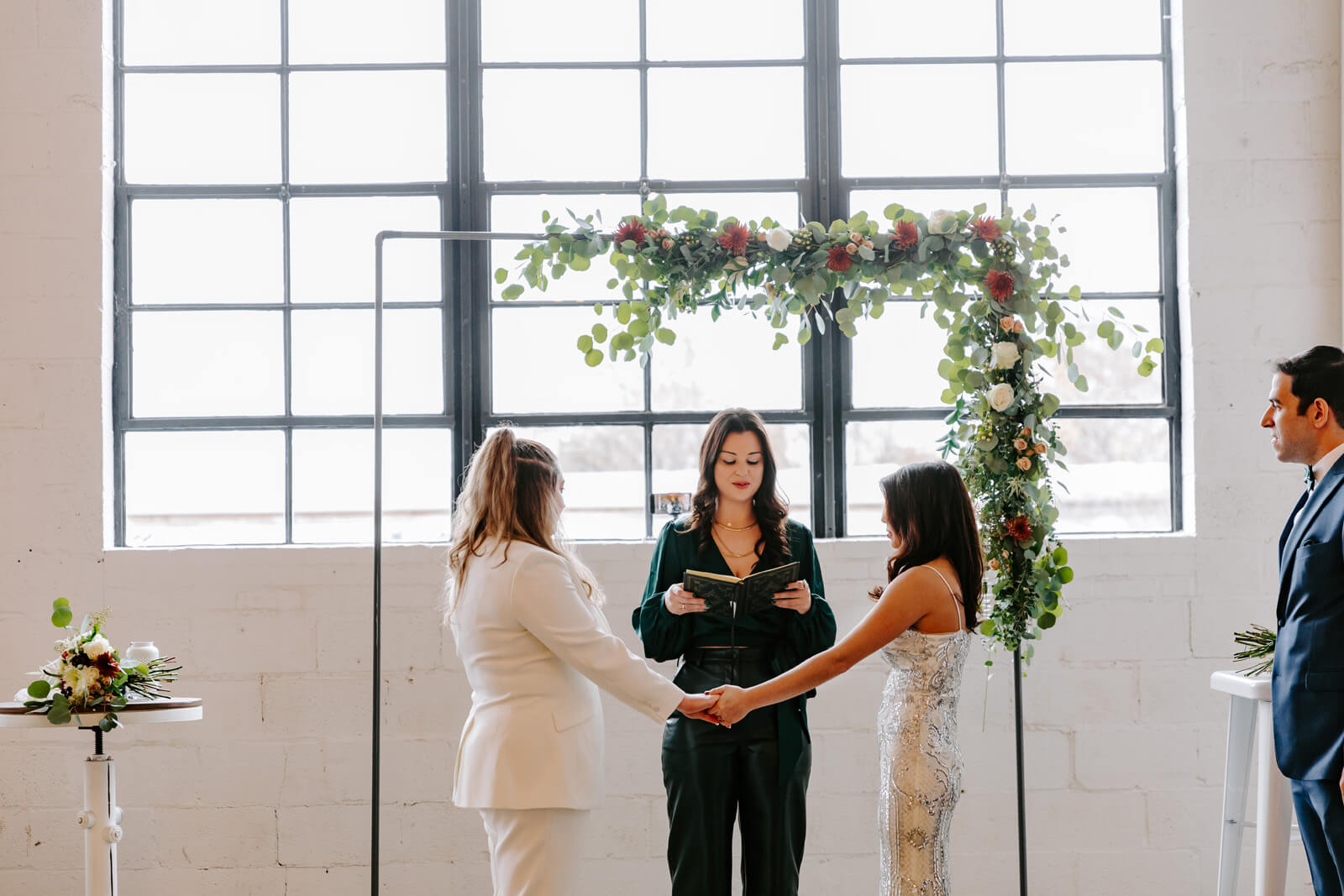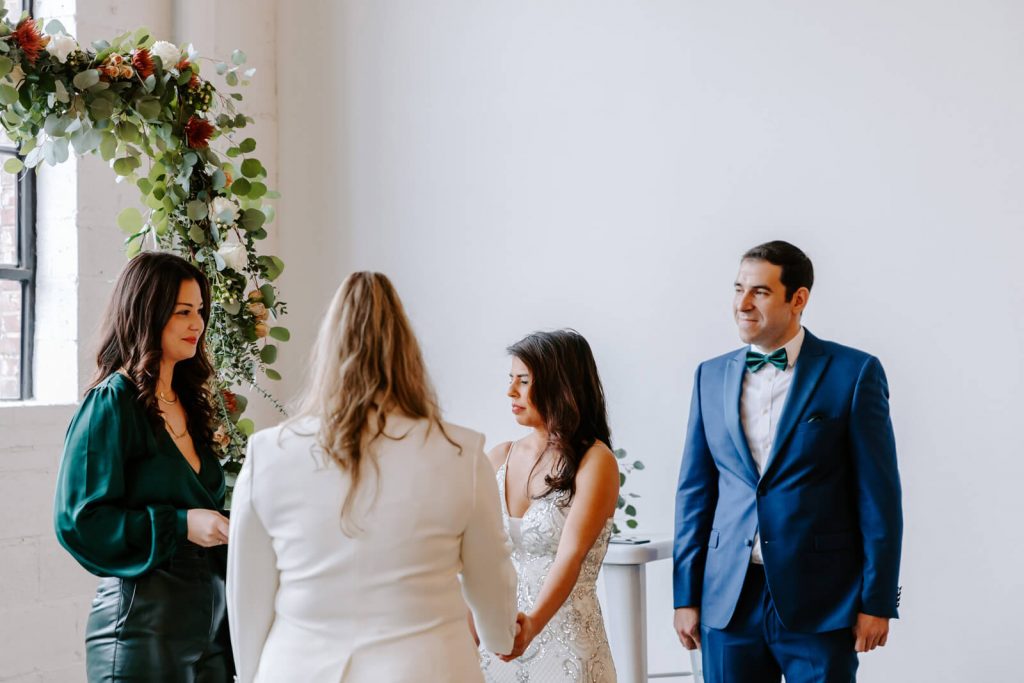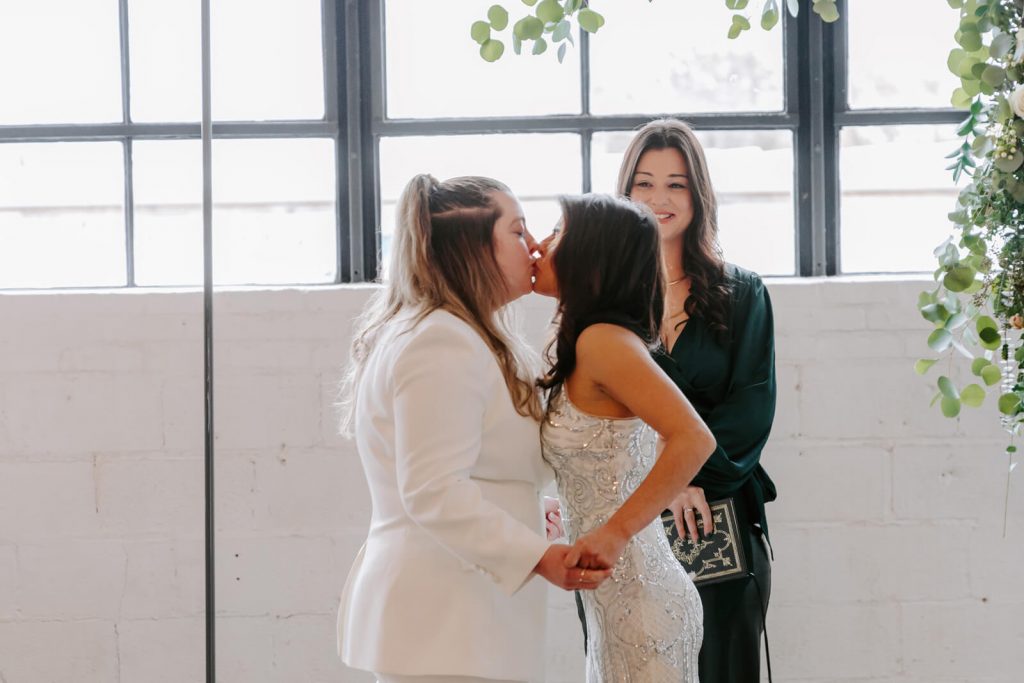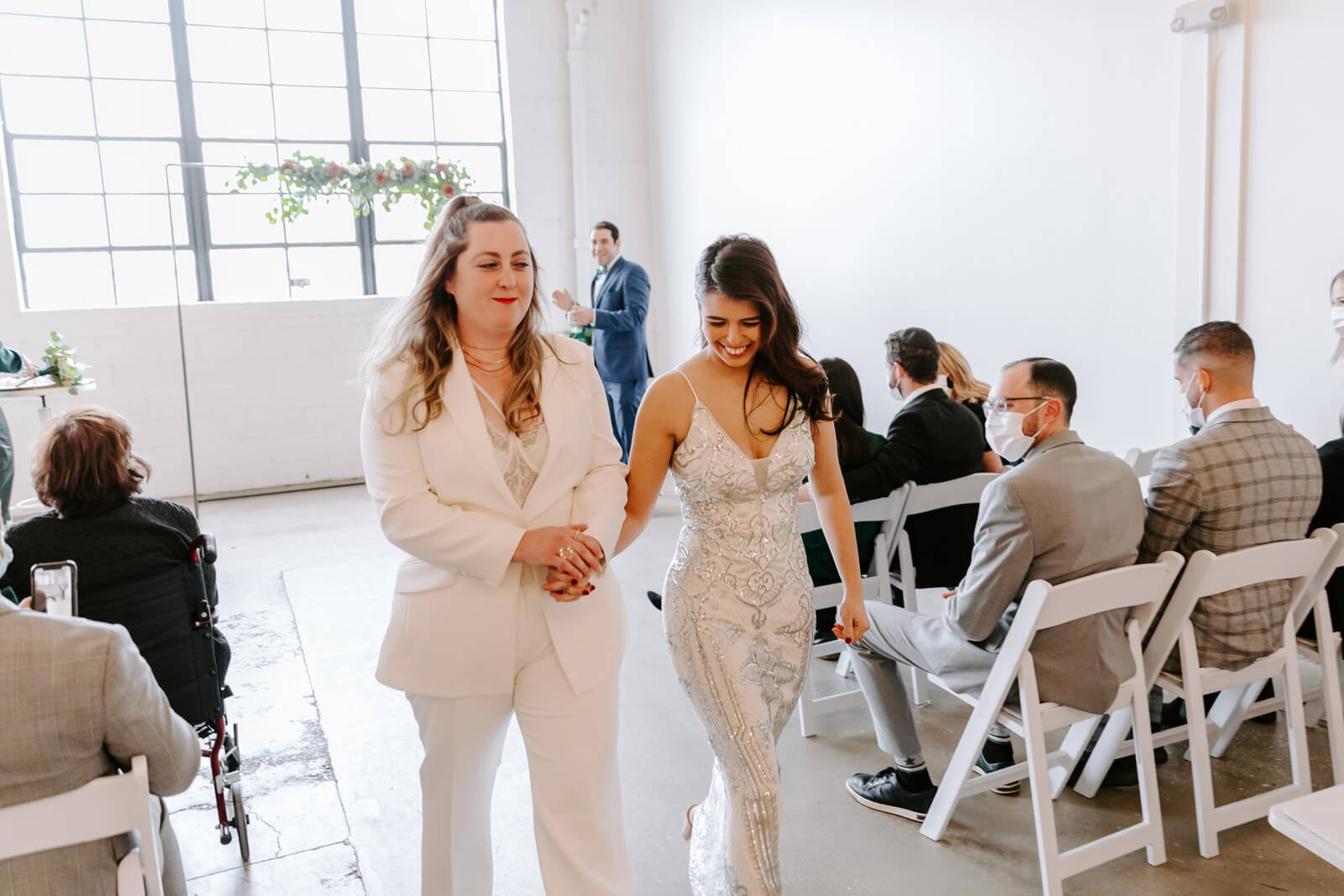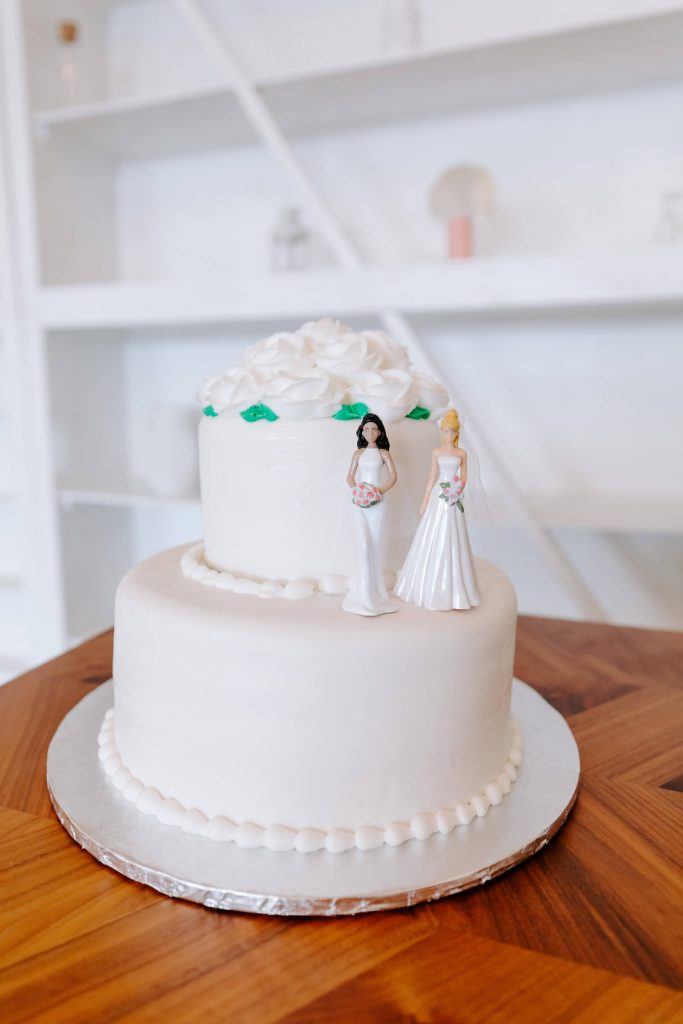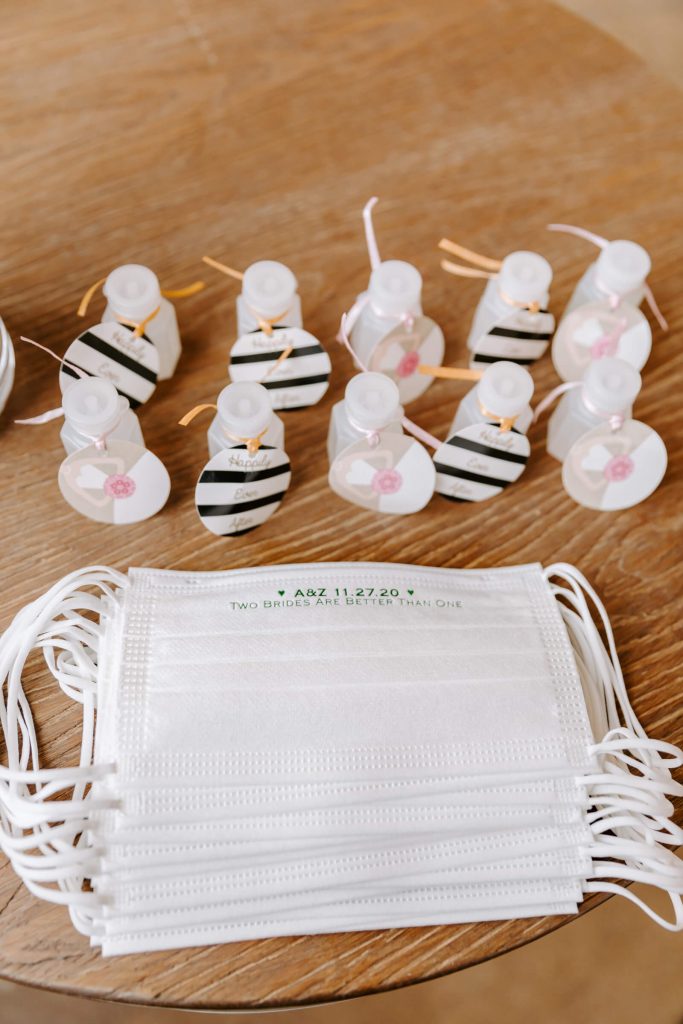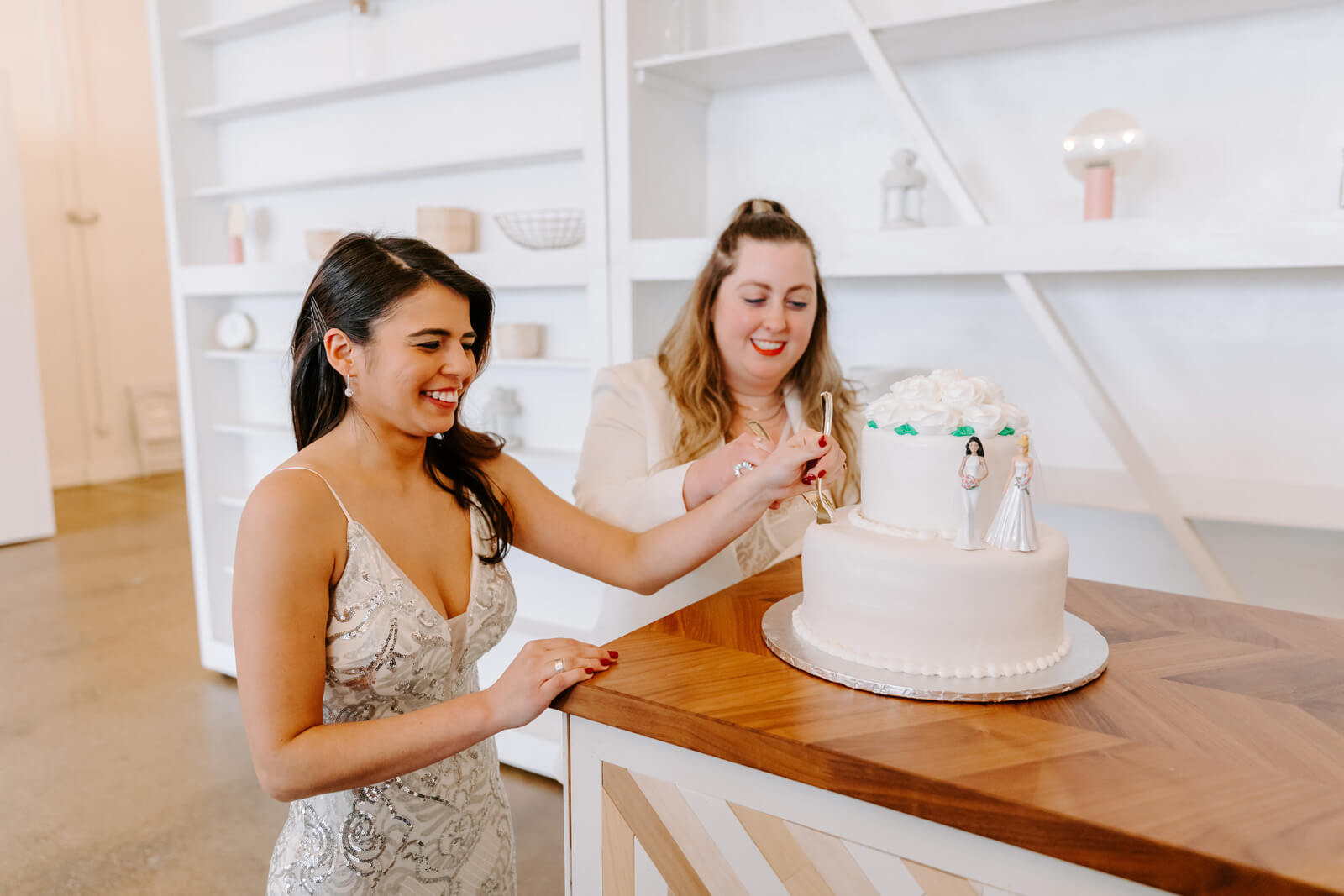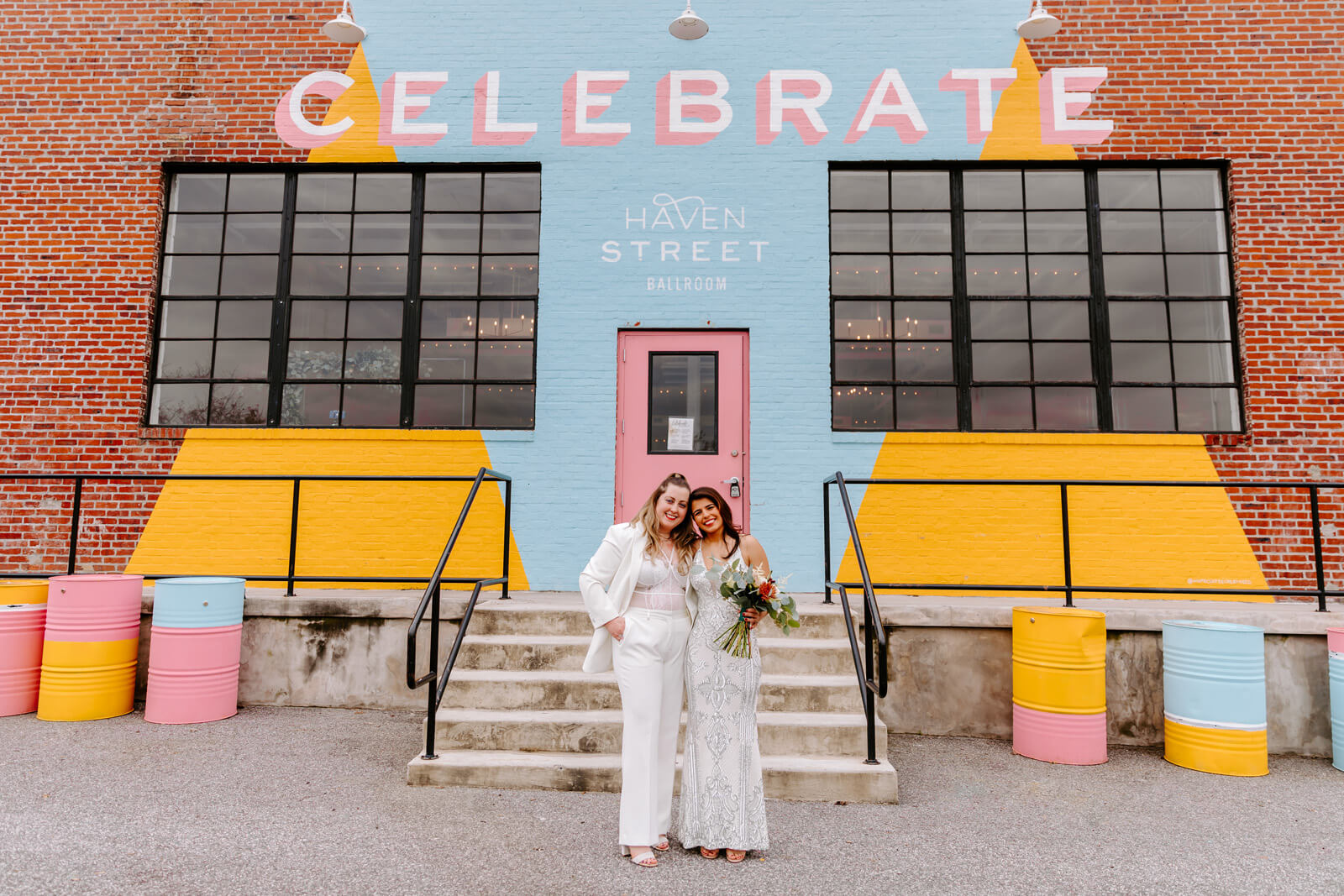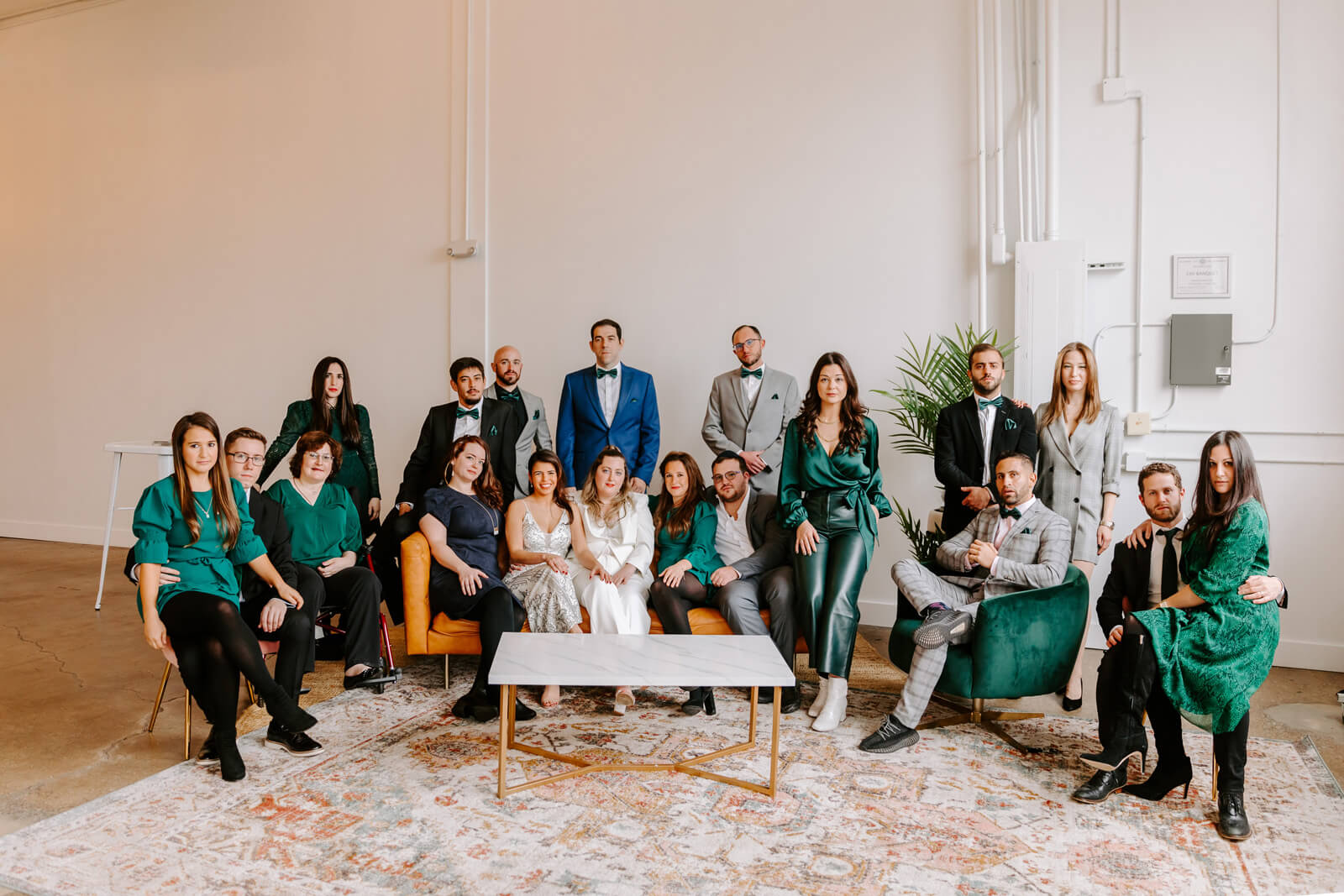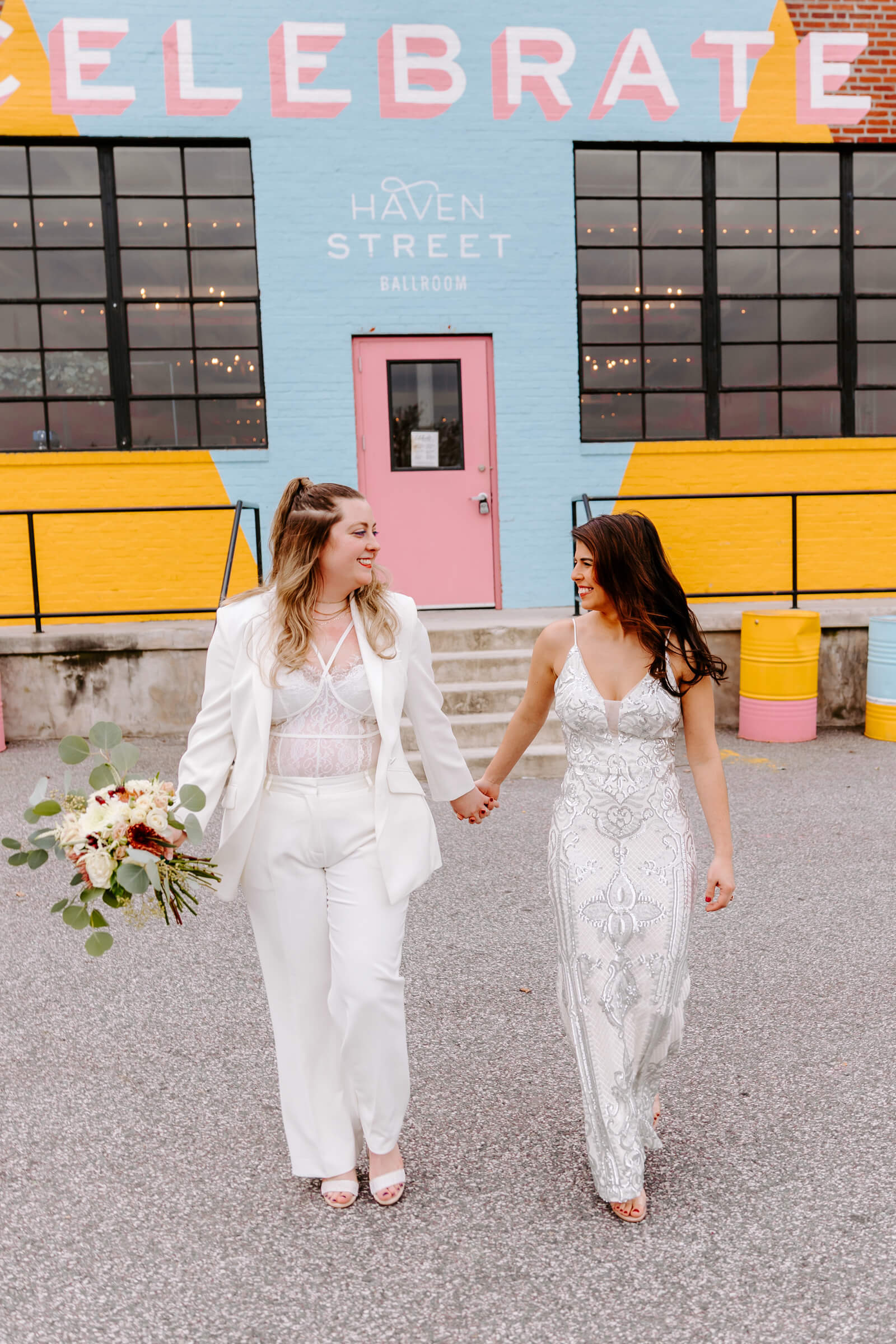 Beauty Our friends did our hair and makeup Caterer Chaim Silverberg, chef and creator of Secret Kitchen Flowers Kate Budzinski of Budz & Blooms Invitations We used a PDF from Etsy Location Haven Street Ballroom (ceremony); Chaim Silverberg's backyard (reception) Music Playlist via speaker for ceremony and local band for reception Officiant Shayna Quinn, Zoe's Maid of Honor Photographer Alicia Wiley Photography Transportation Uber Wedding Outfits Adina's sequin dress and Zoe's white suit both came from David's Bridal