Zoe and I met our junior year of high school. I was 15 and she was 14. We started as inseparable best friends and within months we were secretly in love. Zoe and I both grew up strictly Jewish orthodox and to be gay and out of the closet gay, was just not something people did. This situation was generally discussed in whispers, something you fought against, not something you ever gave in to. We hid our love for each other for eight full years, attempting to "fight" our desires before finally accepting what we had known all along- we were soul mates and nothing was going to stop that.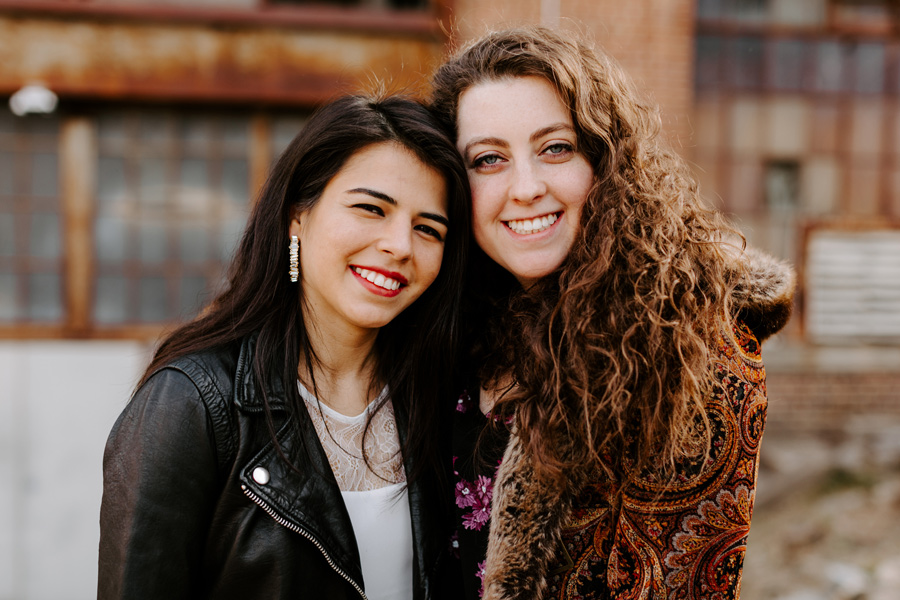 A year after we had officially "come out" as a couple I couldn't wait any longer to call Zoe my one and only for life.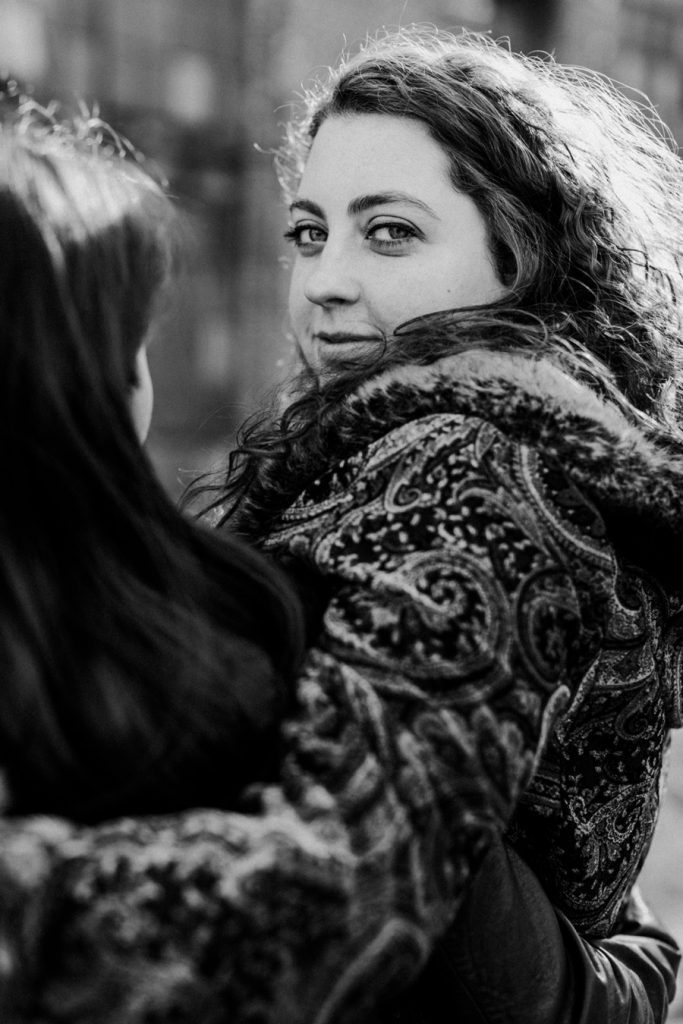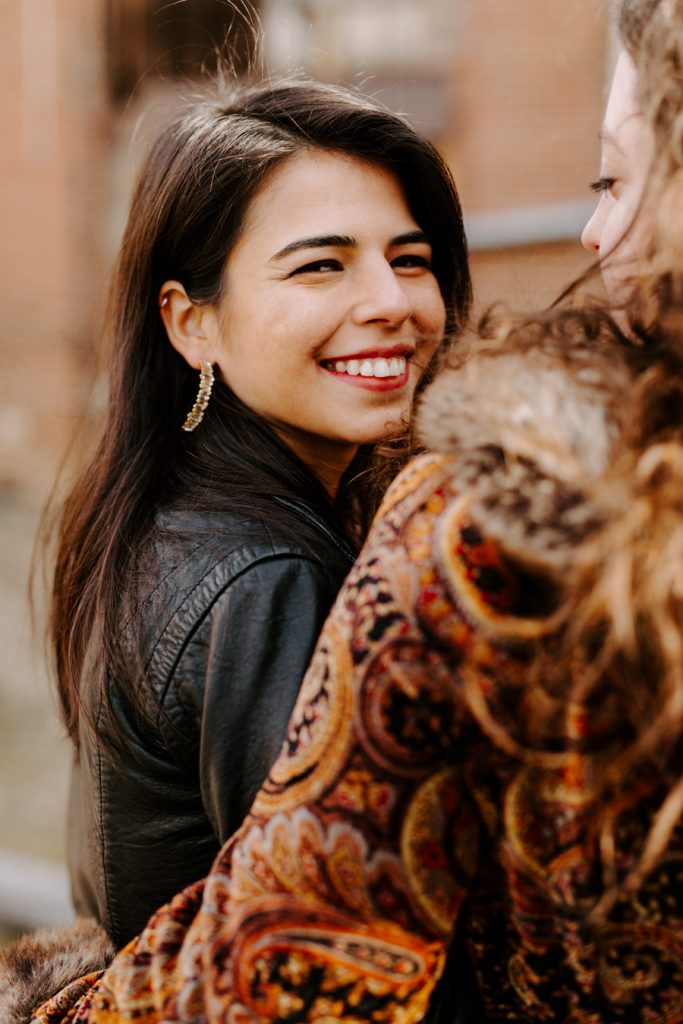 I suggested to Zoe we plan a trip to somewhere neither of us has been, a long time tradition. We planned a trip to Punta Cana and I just knew this was my chance. I booked a photographer and a romantic dinner on the beach, and impatiently waited for our trip. Hiding the ring and keeping in this exciting secret was the hardest part. Our first night in Punta Cana I looked at Zoe and I simply couldn't hold it in any longer, I had dreamt about this moment for so long, always telling myself that it could and would never happen.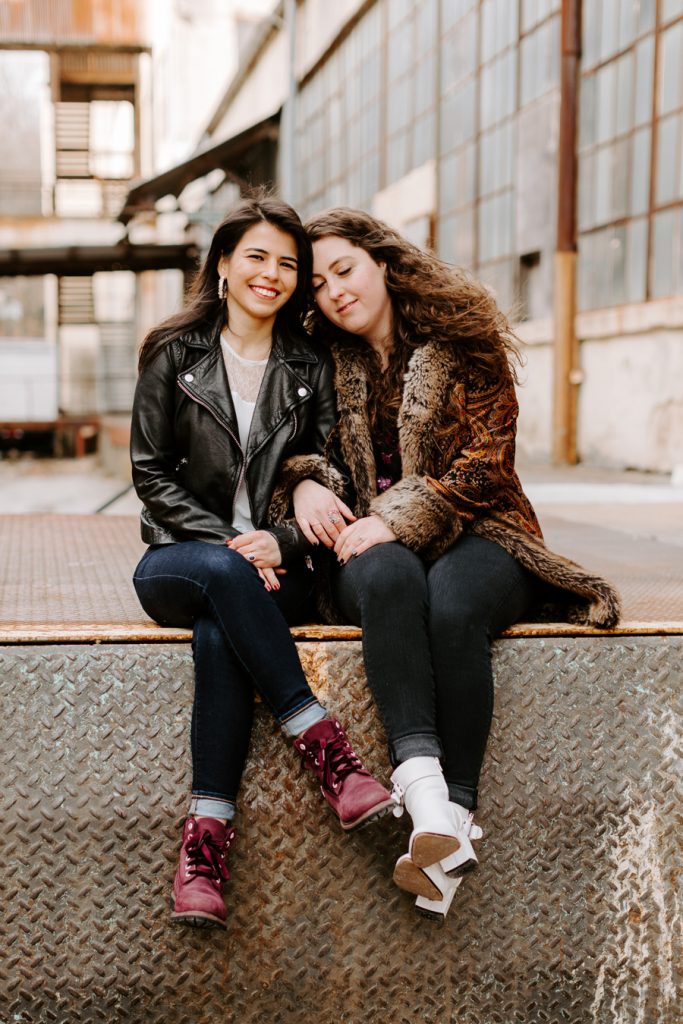 Photographer and fancy dinner be damned, I was not going to wait another minute to let this beautiful woman know that I wanted to spend the rest of my life with her. I looked at Zoe with tears in my eyes and I said, "There are very few things in life that feel the same at 15 and 25, since the very moment I met you at the young age of 15 I have loved you and I love you more every day since. Will you marry me?" Zoe cried, I cried and it was the perfect private moment.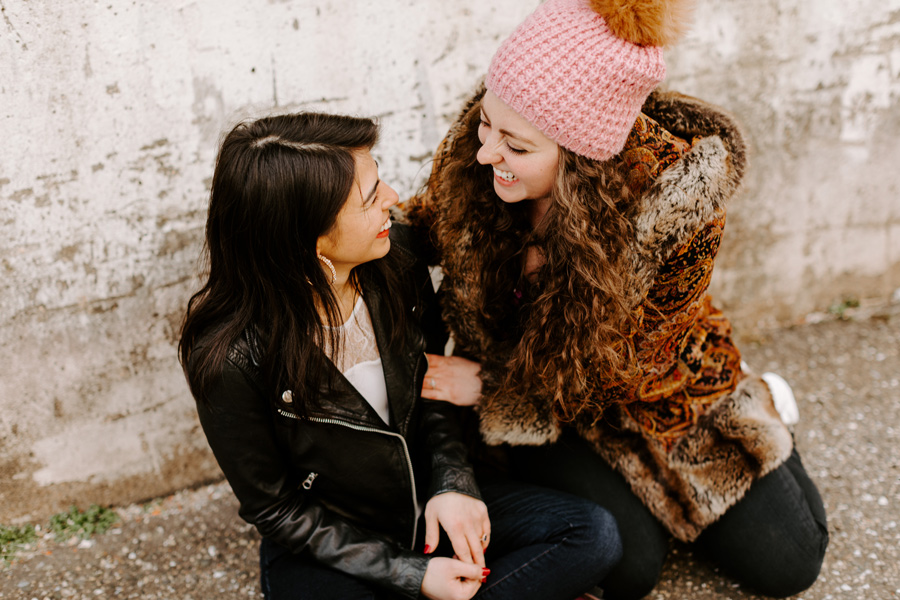 In typical fashion I simply couldn't wait another day to be closer to Zoe.
We returned from Punta Cana and the engagement festivities began in full force. I knew Zoe was going to propose to me in someway but I had no idea when or how; Zoe made clear that because she was beginning school and with all we had going on, I should not expect the proposal to be anytime soon.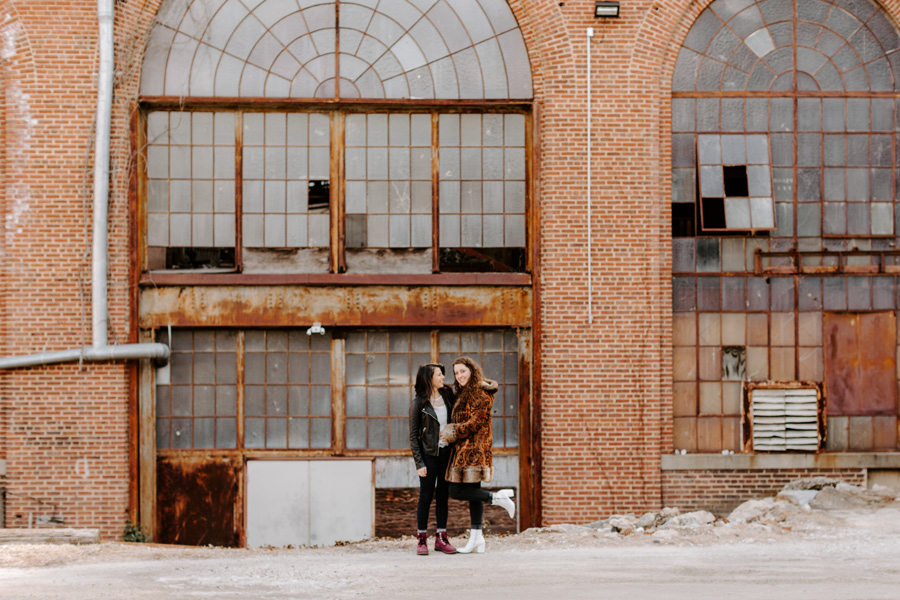 I was driving home from work on a Friday afternoon and Zoe called me frantically. She said she had found the perfect photographer, Alicia Wiley, for an engagement shoot for us and she needed to book the shoot right away. I was surprised at her haste but we went ahead and booked the shoot. The weekend rolled around and we were both beyond excited for our very first photo shoot as a couple. About halfway through the shoot the photographer told me to turn my back and she would take pictures of Zoe walking up to me. I found this request to be odd but figured I should trust the professional. I stood and waited as I heard Zoe walking up behind me. "Adina turn around," she said, I turned around and there she was on one knee. At first I thought it was a cheesy pose for the photo until I saw the ring, a beautiful blue sapphire with a diamond halo sitting in the box. Zoe looked up at me with tears in her eyes and said "Will you make me the happiest girl in the world?"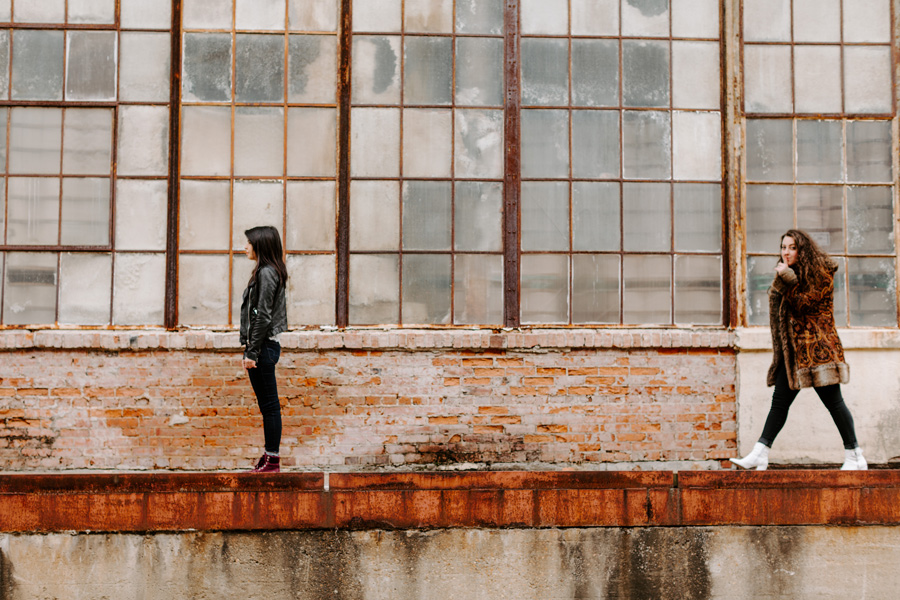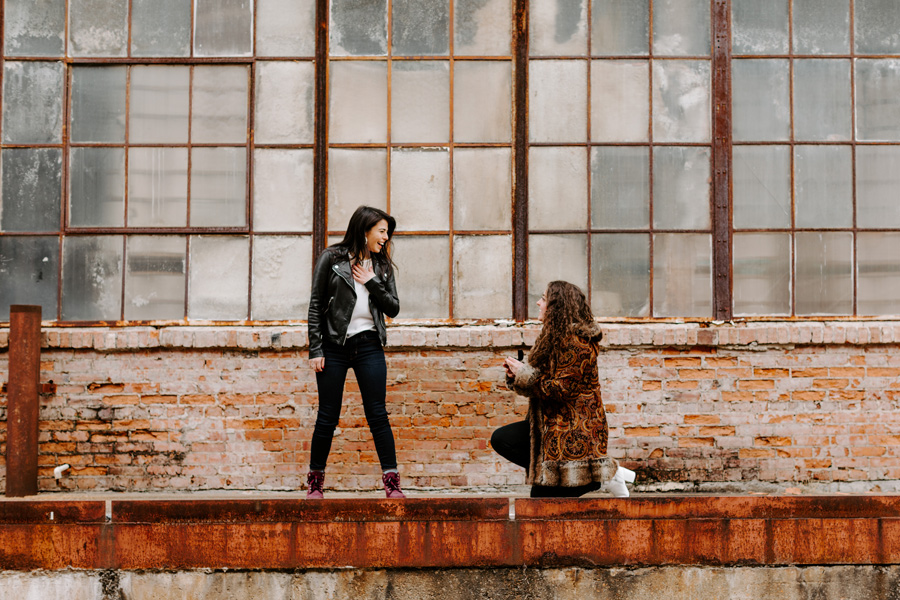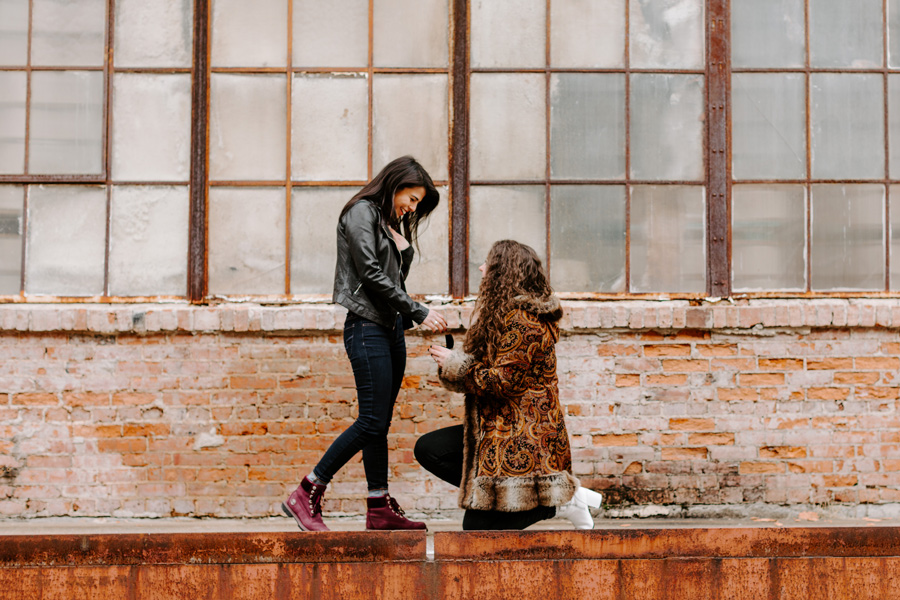 Again we both teared up, turns out the second engagement is just as emotional as the first.