Occupations Daniela is an executive coordinator for the natural food/beverage industry; Bob is an IT solution architect for retail systems
Wedding date 5/19/2017
Number of Attendees 135
Number of Attendants 15
How You Met Bob created a semi-viral YouTube video that caught Daniela's attention during their sophomore year at Loyola University. We started hanging out as friends and it quickly evolved into a relationship . . . the rest is history.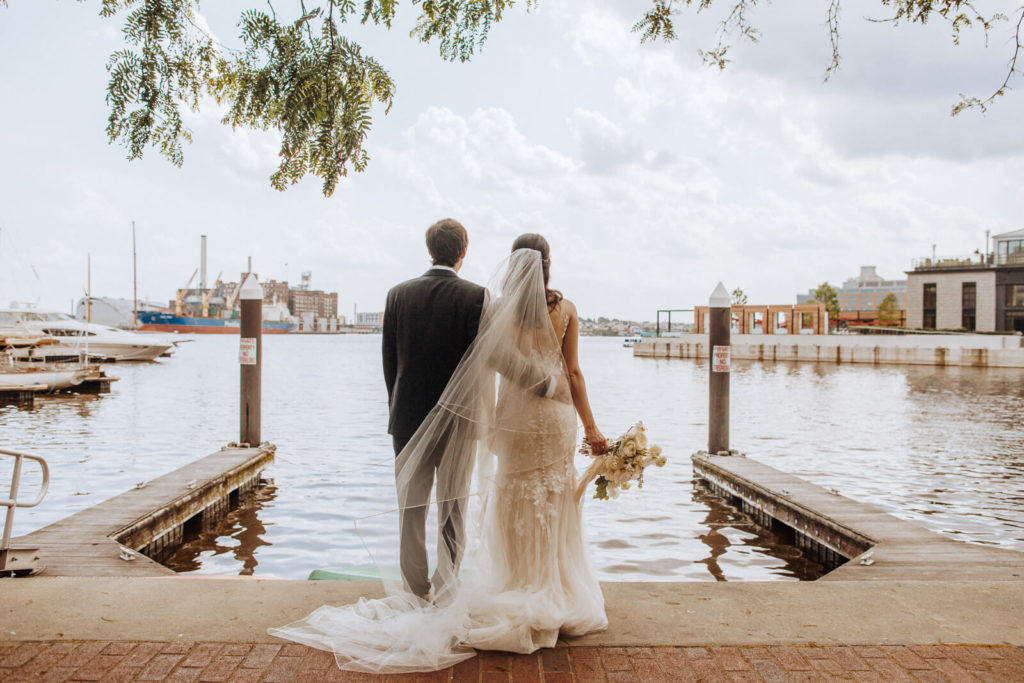 The Engagement Bob originally asked Daniela's mom and uncle for her hand in marriage in January 2015. Bob had planned to propose to Daniela in March, on her birthday, but Bob soon discovered that her best friend was going to get engaged on that very day. Dun, dun, dun! Bob pivoted, hit pause on the proposal, and planned a weekend trip to Charleston a few months later in July. Bob and Daniela left on a Friday afternoon, and they were looking forward to dinner at one of the top restaurants in Charleston. Our flight was delayed and by the time they landed it was pretty late. Daniela suggested calling the restaurant to ask if they could roll the reservation to the next day (since the restaurant would be closing soon anyways), and instead grabbing food at a local bar. Bob insisted on going to the restaurant and assured Daniela that they'd be open, and they wouldn't have to rush through their meal. That's all Daniela needed to hear, off to the restaurant! They finally arrived around 11pm and it was good that they did because Bob had invited his mother and Daniela's mom to Charleston as a surprise. When Daniela saw the moms and ran up to hug them, Bob quickly got down on one knee so that when Daniela turned around there was another surprise. Spoiler alert: she said YES!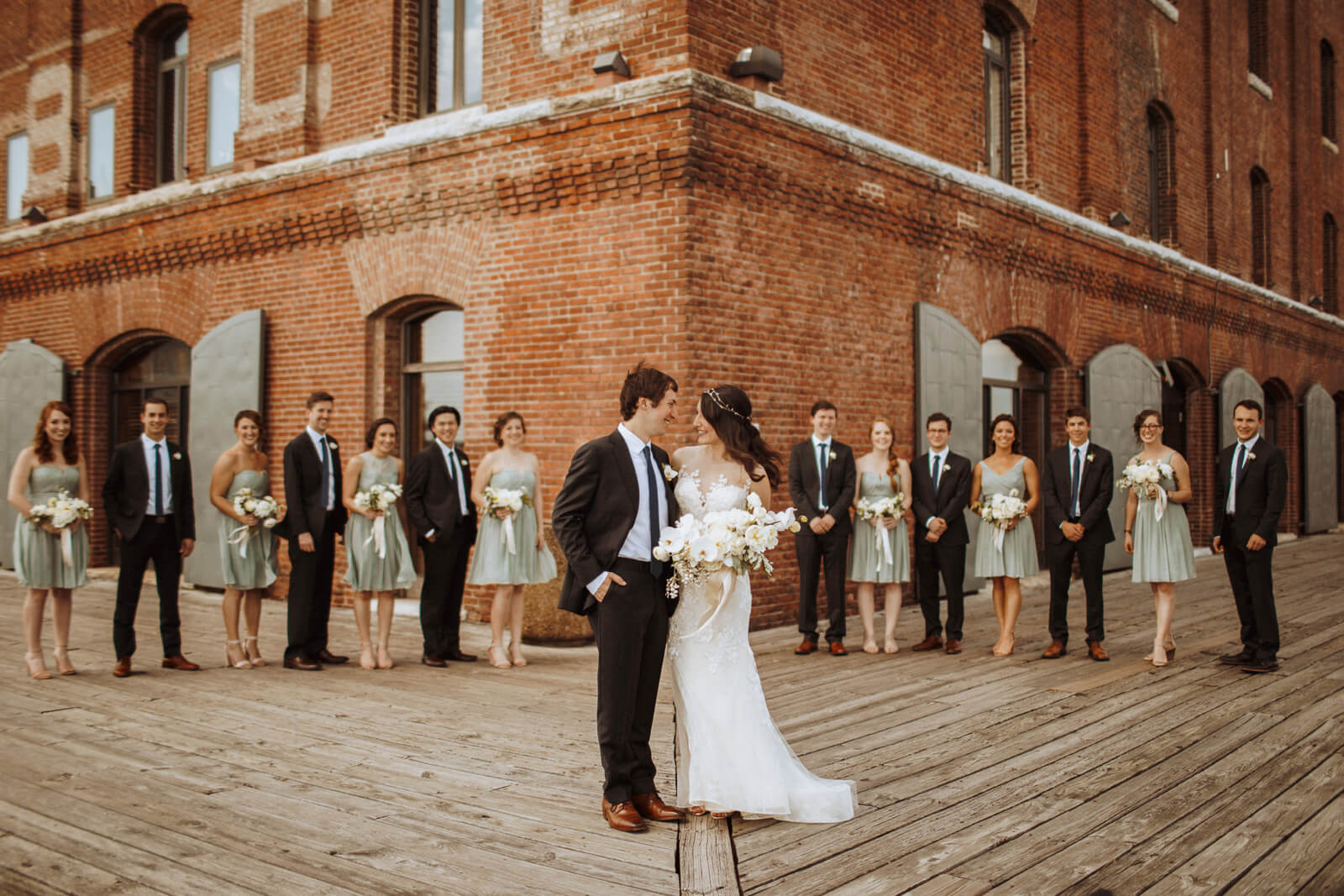 Wedding Design Inspiration We wanted a casual and modern wedding inspired by our easy-going personalities. We hoped for the wedding to be very "us," so they drew inspiration from fun memories and special moments that we cherished with family and friends. We picked things that we liked, and that our friends and family would enjoy. After all, it was a party for everyone we love.
What Was Unique and Special About Your Wedding Day Everything, but if we had to pick one here we go: We ended the night with a Thunder Chug that about 60 people participated in. It also somehow ended on Daniela, which was neat.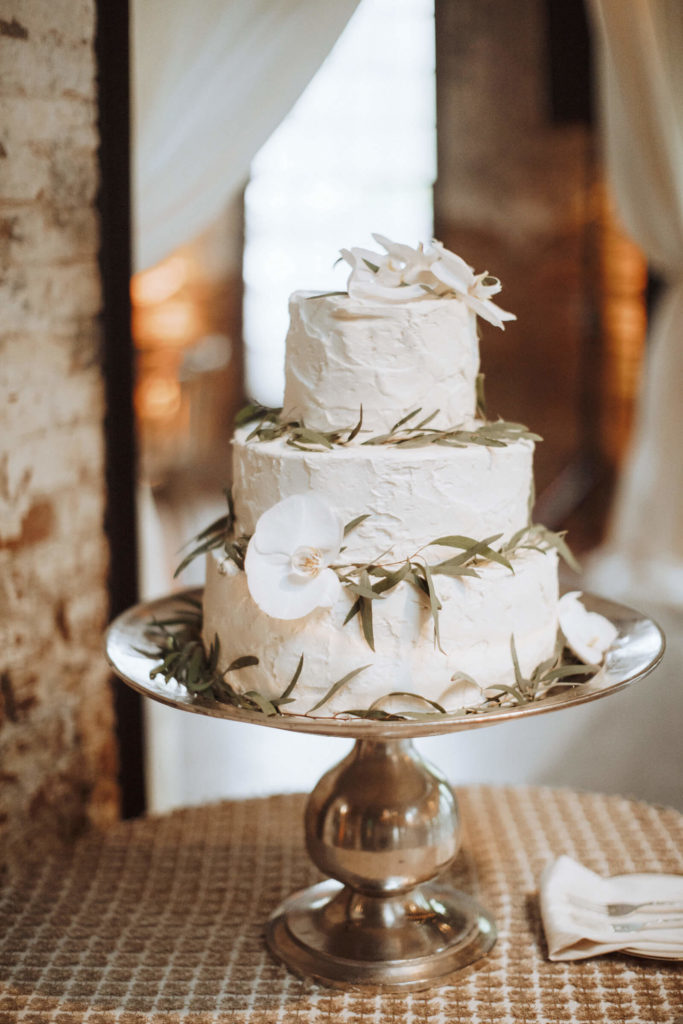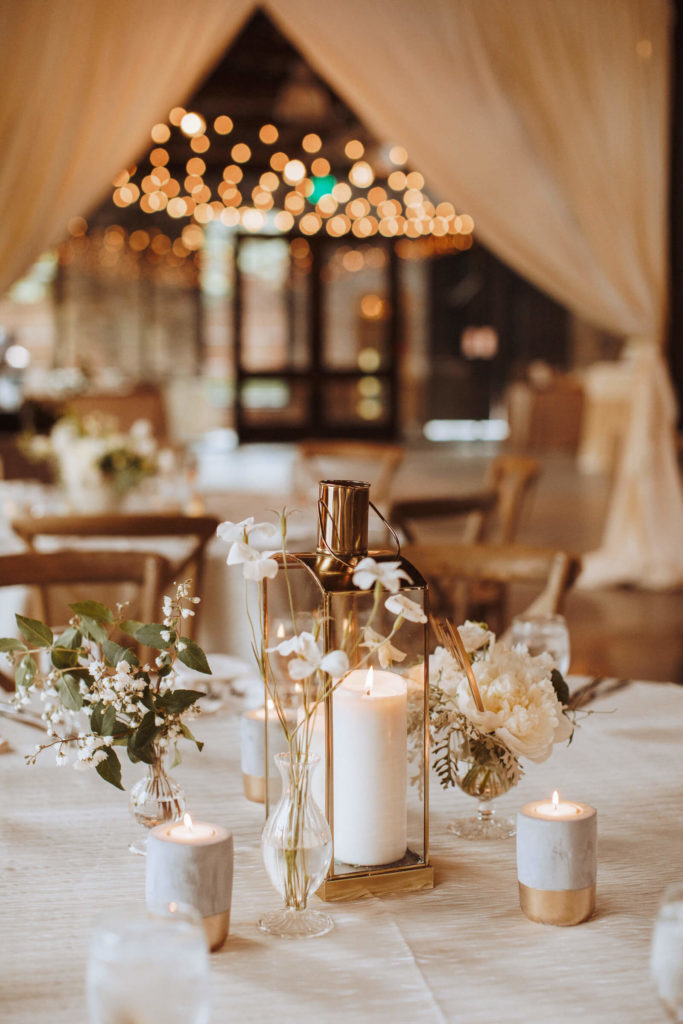 Favorite Details Hard to pick, so here are some of our top:
• We love to travel, so our guest book was a hand painted globe for guests to sign, which is now in display in our living room.
• We enjoy going on bike rides (Bob is the one that got Daniela into it . . . he may have a bike or two .. . or 7 HA!), so we decided it would be a nice touch to incorporate a bike into the décor, yet we weren't sure how to. Simultaneously, we were also struggling a bit with the escort cards until Bob had the genius idea of killing 2 birds with one stone and displaying the escort cards on one of our bikes. It turned out awesome!
• Confession: Our guilty pleasure is watching silly cartoons (simple, mindless entertainment) and we love the OG Simpsons, so we decided to incorporate donuts as a late-night snack for guests to take home on their way to the after-party. Copper Kitchen went above and beyond, creating a doughnut door, along with custom-made take out bags that read "mmmm donuts!" It was perfect.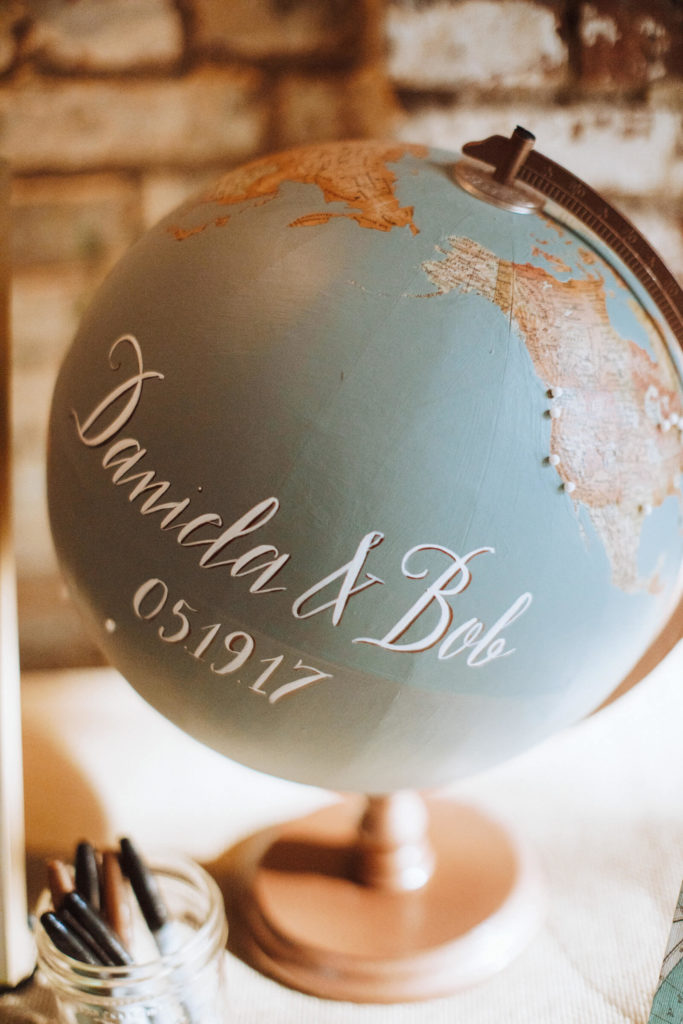 • Daniela loves orchids, so Bob, being the amazing guy he is, gets her orchids for every <insert special occasion> and any other random time he can think of. In honor of this, for both the bride's bouquet and the groom's boutonniere white orchids were front and center.
• We're not the "hey, darling what a beautiful Sunday, wanna slow dance in the kitchen?" kind of couple, so we were both pretty intimidated at first about our first dance. After consulting with family, friends, and the internet, we decided to keep things very "us" and opted for a nontraditional first dance song. Queue in the drumroll . . . a Ben Gibbard cover of Lovesong by The Cure! The song had a nice upbeat tune, it had the word "love" in it, and more importantly, it had Ben (lead singer of one of our all-time favorite bands). Not an obvious choice at first and definitely not the smoothest dance, but we had fun with it and it was very "us".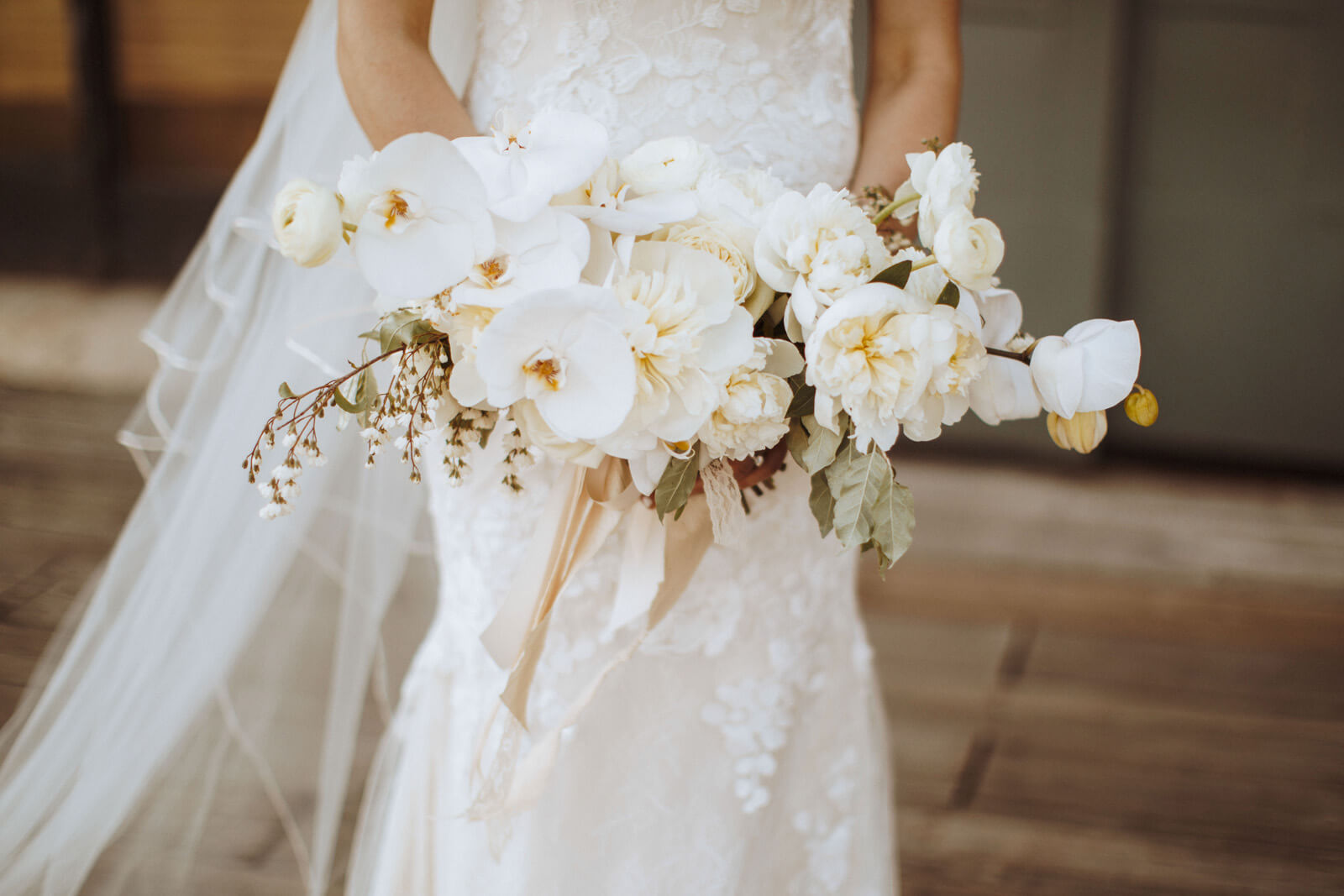 Most Unexpected Event On Your Wedding Day It was hot & humid when we took pictures in Fells Point and then a massive thunderstorm rolled through town right as we were headed to Mt. Washington for our ceremony. By the time we arrived to Mt. Washington Dye House, the skies cleared up and the sun was shining again! Although we had originally planned on having the ceremony outside, everything was pretty wet, so we moved it indoors (a major bonus of picking a venue that had a beautiful indoor/outdoor space along with a super talented staff to handle anything thrown their way). We had the ceremony inside, and although it was technically our back-up plan, it was absolutely perfect, and we couldn't have imagined it any other way.
Oh also, Bob's grandparents tore up the dance floor, despite being in their 80's.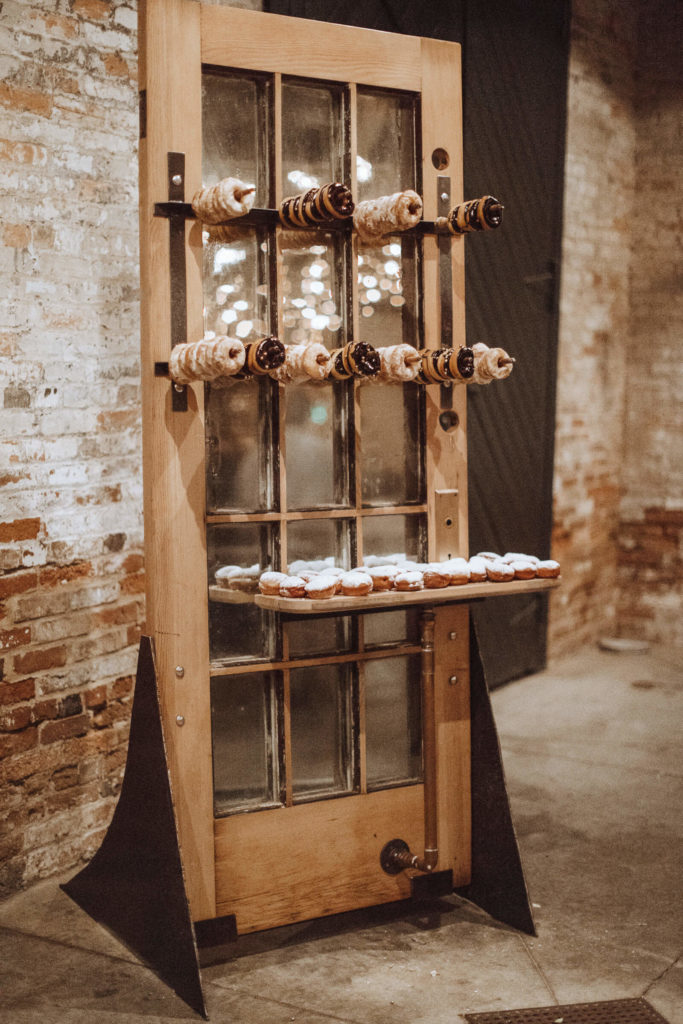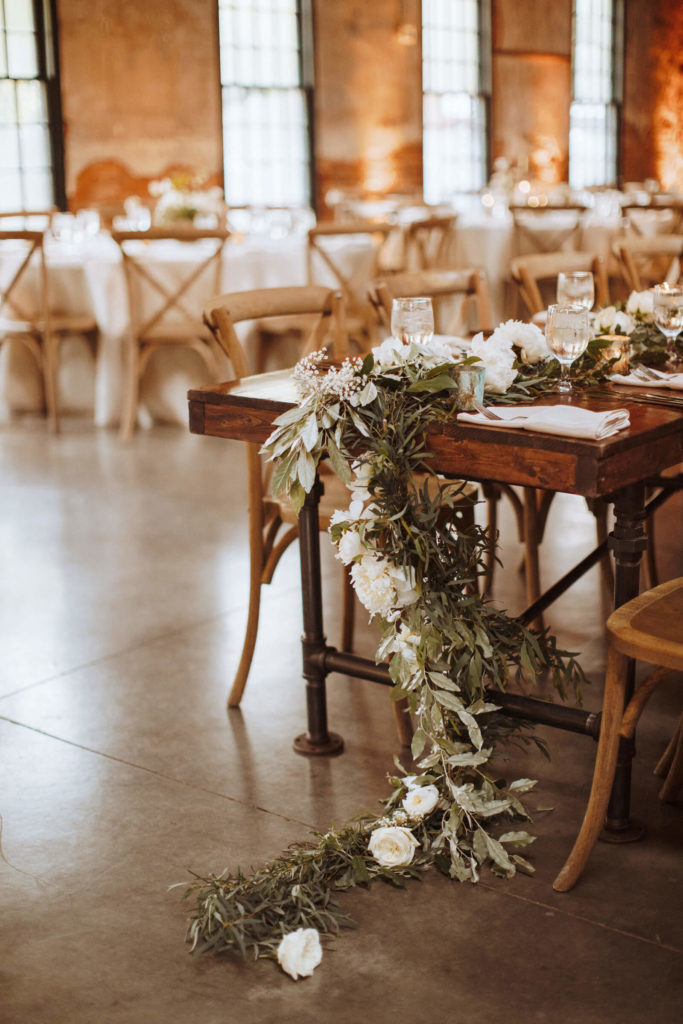 Piece of Advice Don't stress the little things. If possible work with vendors that have previous experience working with each other (you don't need to reinvent everything. Let them do what they do best and if your vendors are in sync, everything goes smoothly). Also, don't ever underestimate the power of Instagram –we found our florist, photographer, and make-up artist via the gram. On your wedding day, roll with it: it won't go as you planned and that's okay. Live in the moment, take it all in, and enjoy every second of it because it's way too much fun (you can literally feel the love in the air, too corny? Nope, it's real y'all), and unfortunately time doesn't slow down. That's also why you gotta get yourself an awesome photographer, so you can freeze those perfect moments in time.