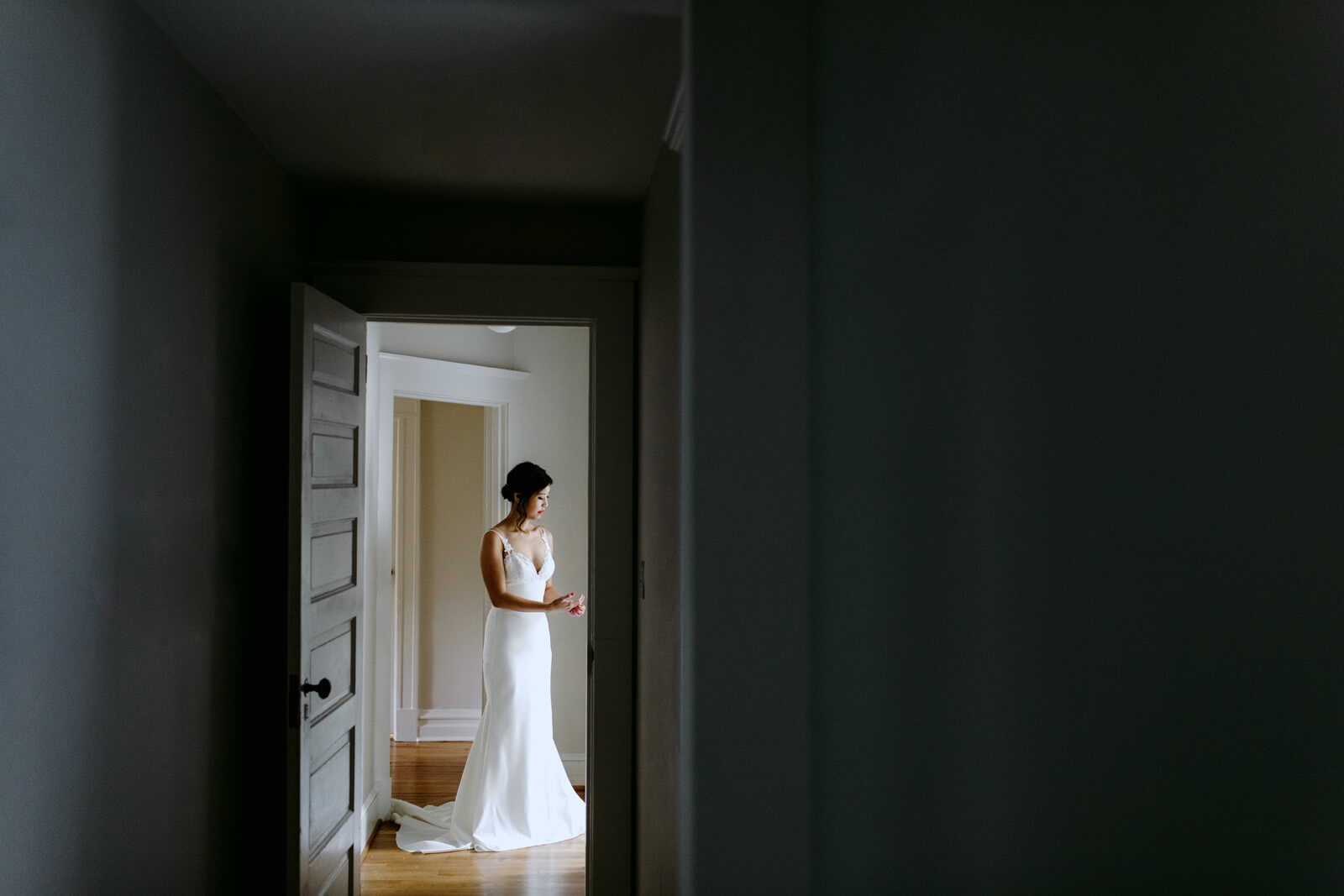 Occupations Leslie is a PhD Candidate in Health Policy at The George Washington University; Max is a distillery operations manager at Sagamore Spirit
Wedding date July 20, 2019
Number of Attendees 135
How You Met Max crashed my birthday party. He had started a vodka distillery in Brooklyn with the college roommate of one of my close friends and came with them to the party.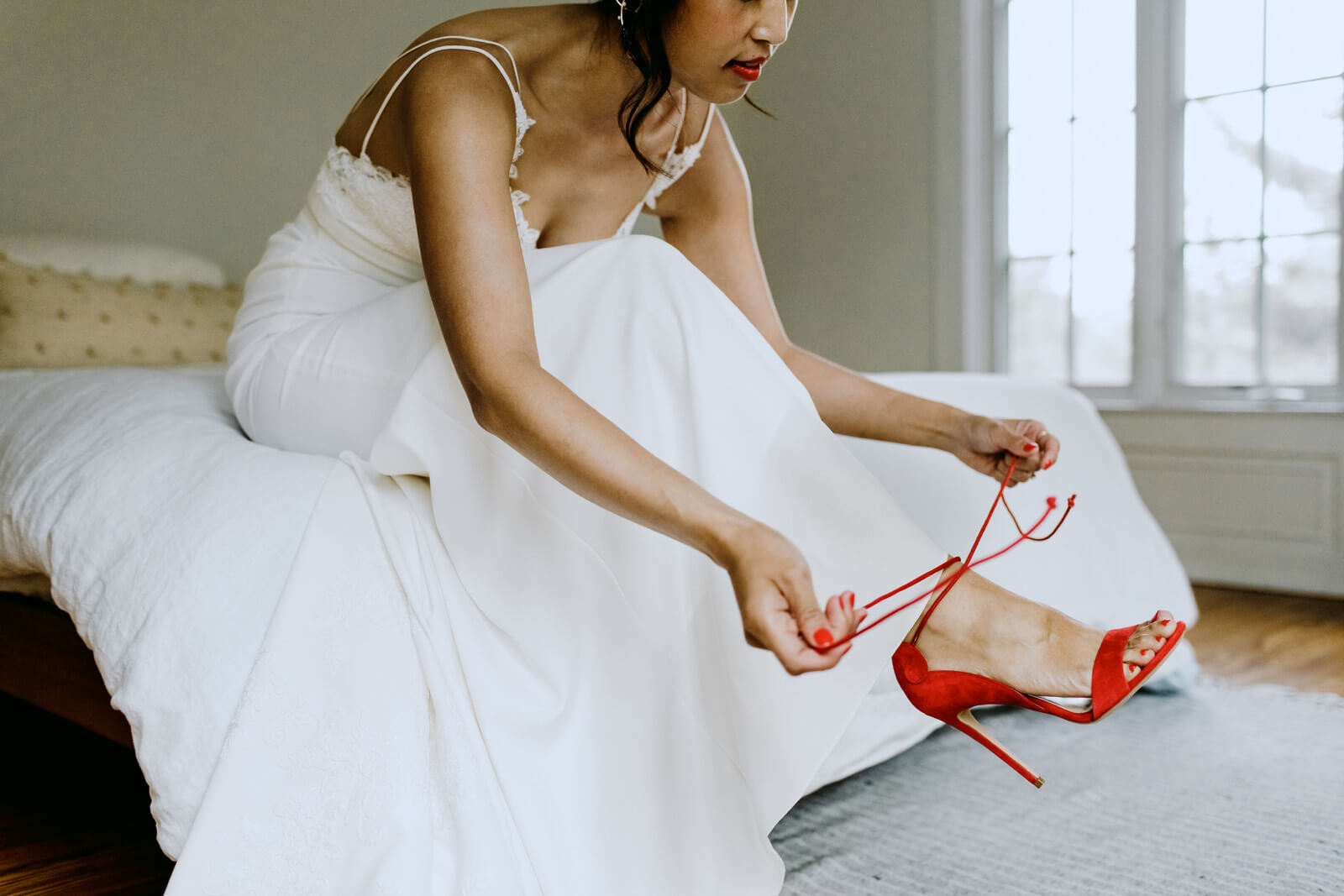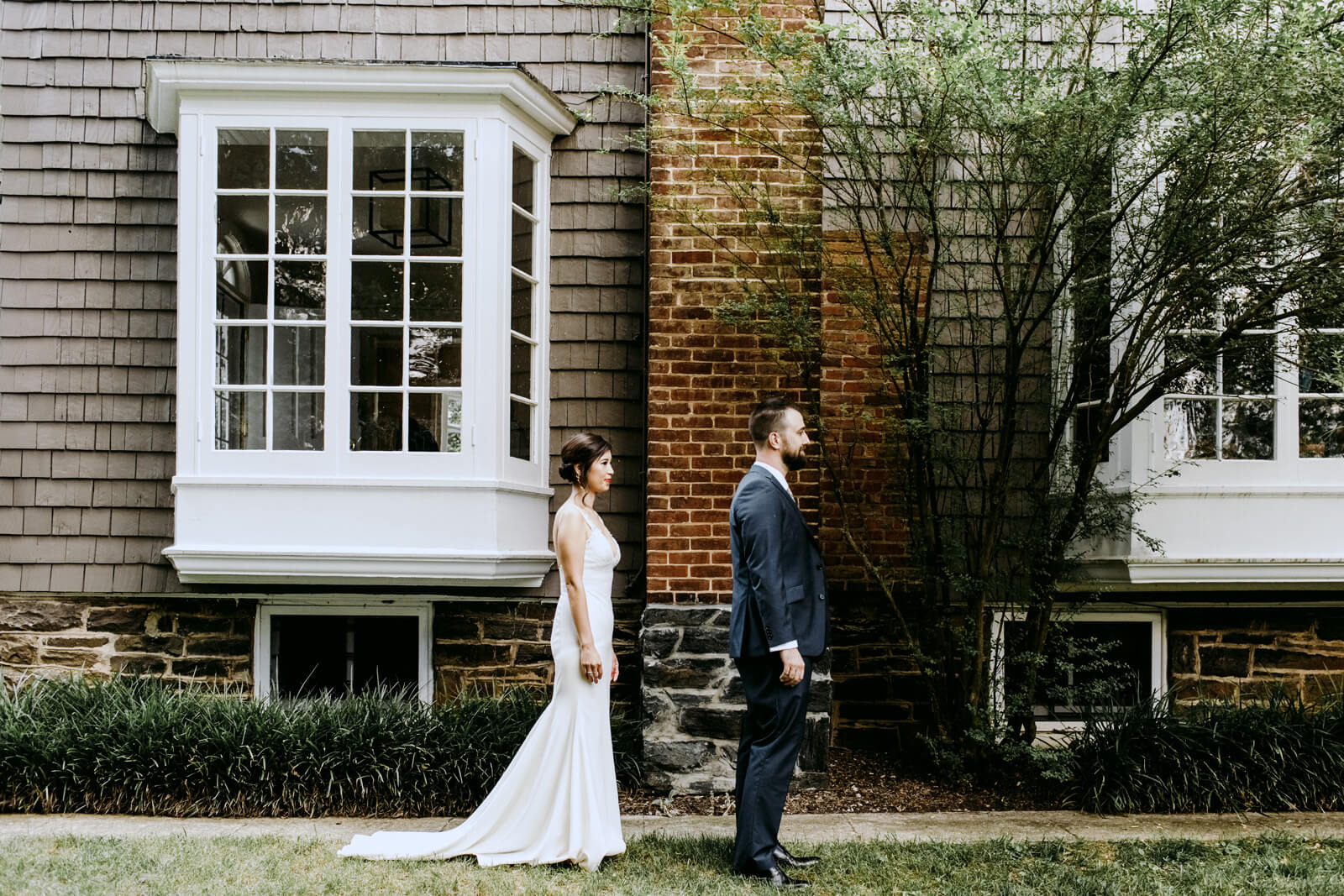 The Engagement Max proposed at our first home here in Baltimore. He proposed with a loose family stone, tucked in a dating anniversary present. Upon opening the gift, I was laser focused on not losing the diamond; and was particularly worried that our puppy would knock it away in his excitement or eat it. Our accounts differ about what happened after that, but we agree that I said yes.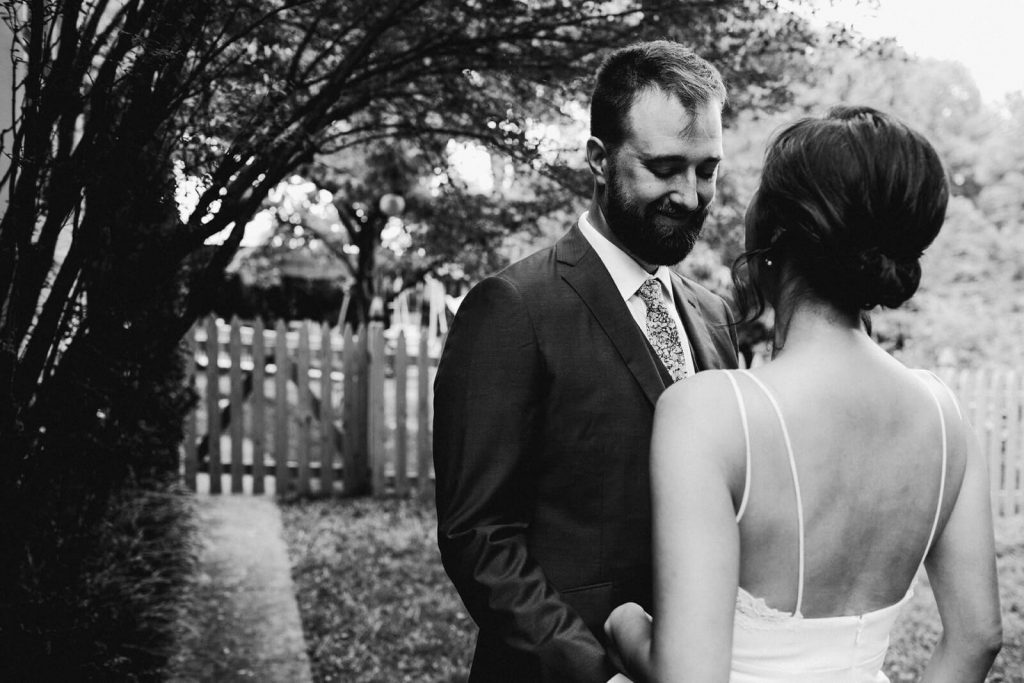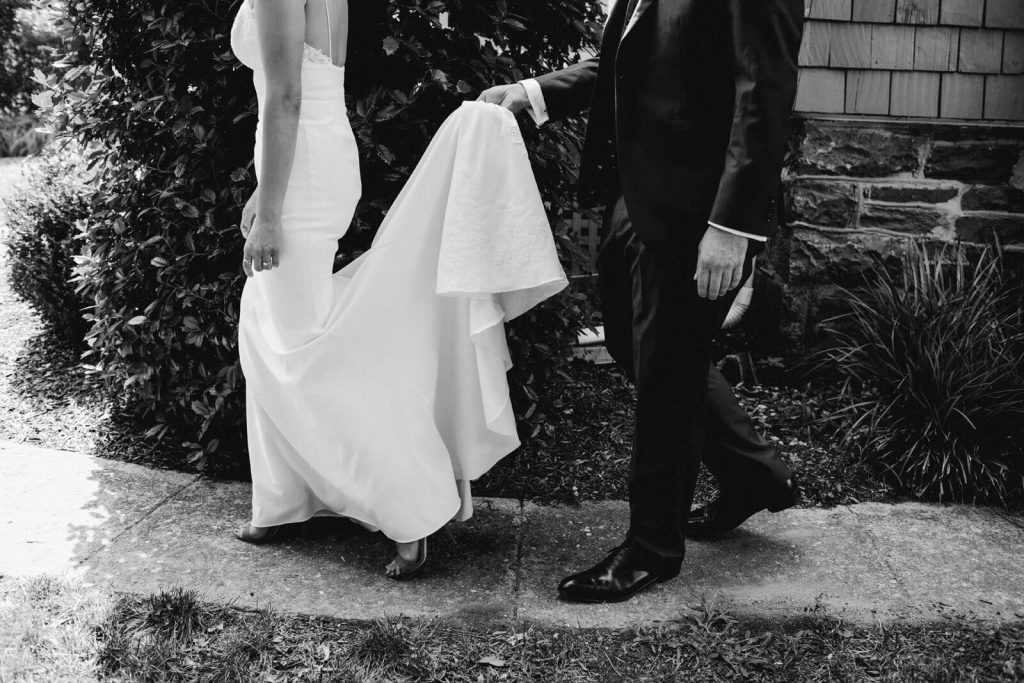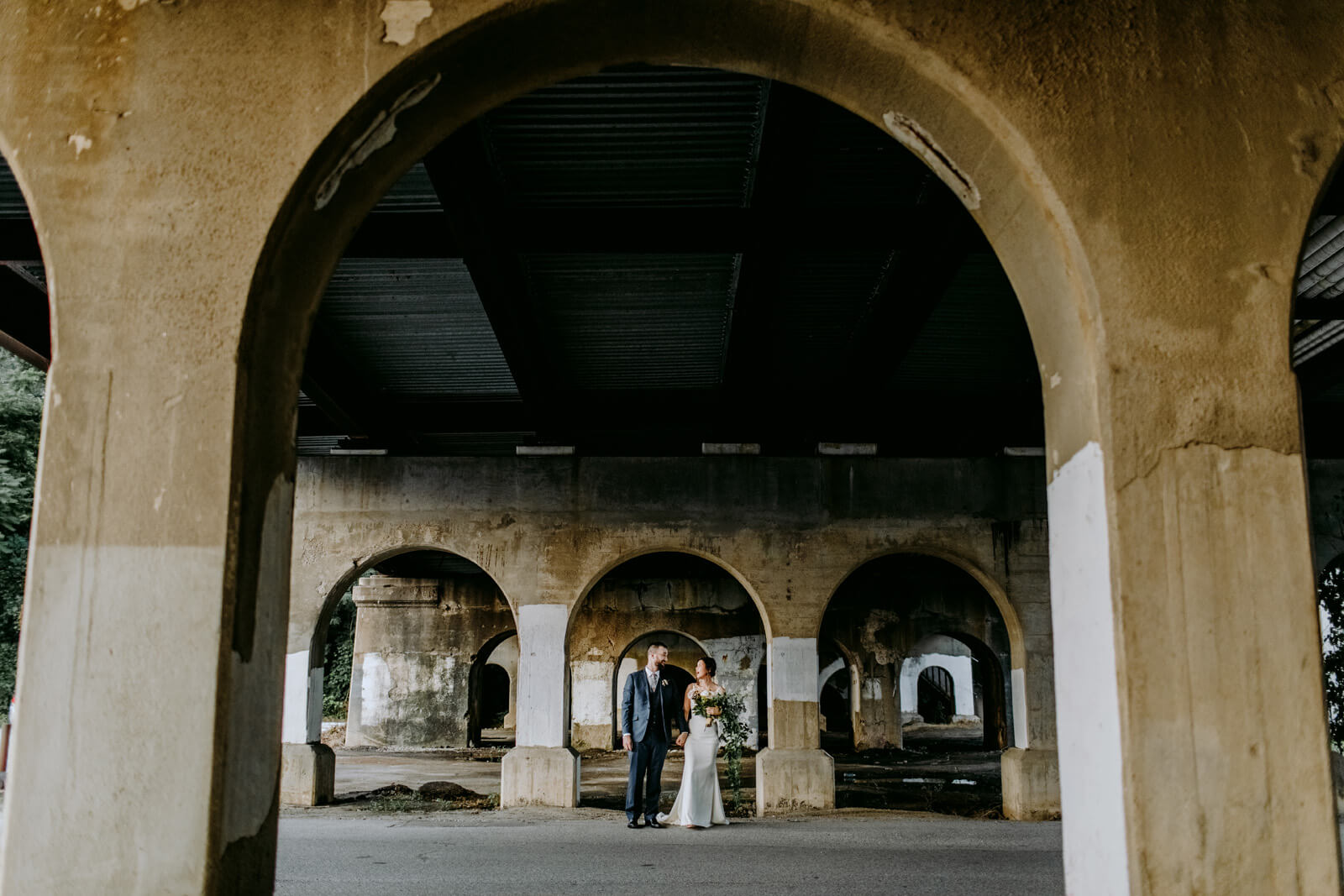 Wedding Design Inspiration The Dye House has great industrial bones that we wanted to highlight with organic and elegant, but relatively minimal decor. We chose to complement the space with overgrown greenery and a restrained palette of neutrals.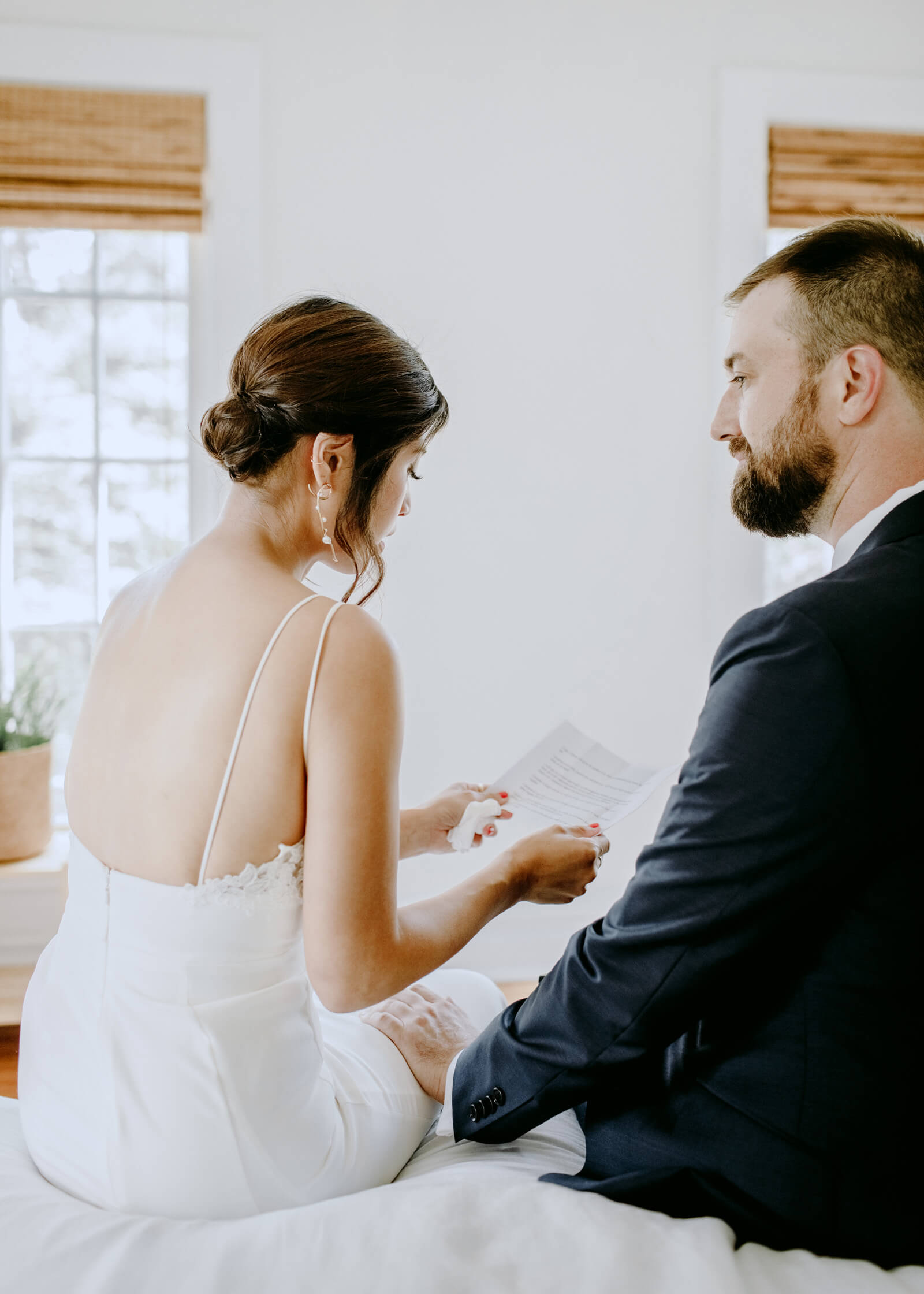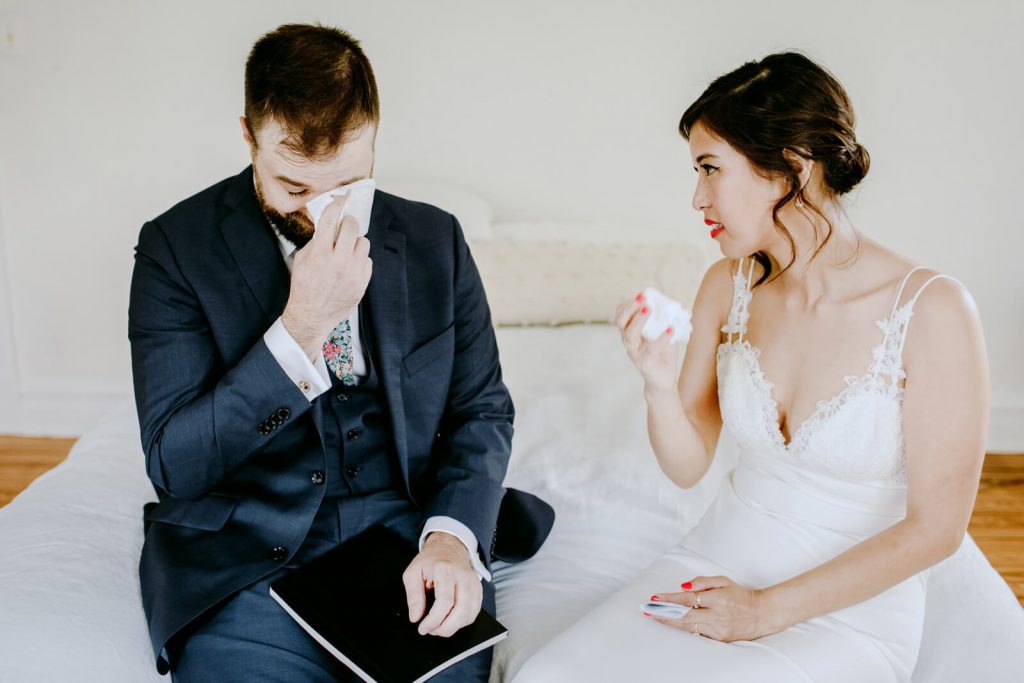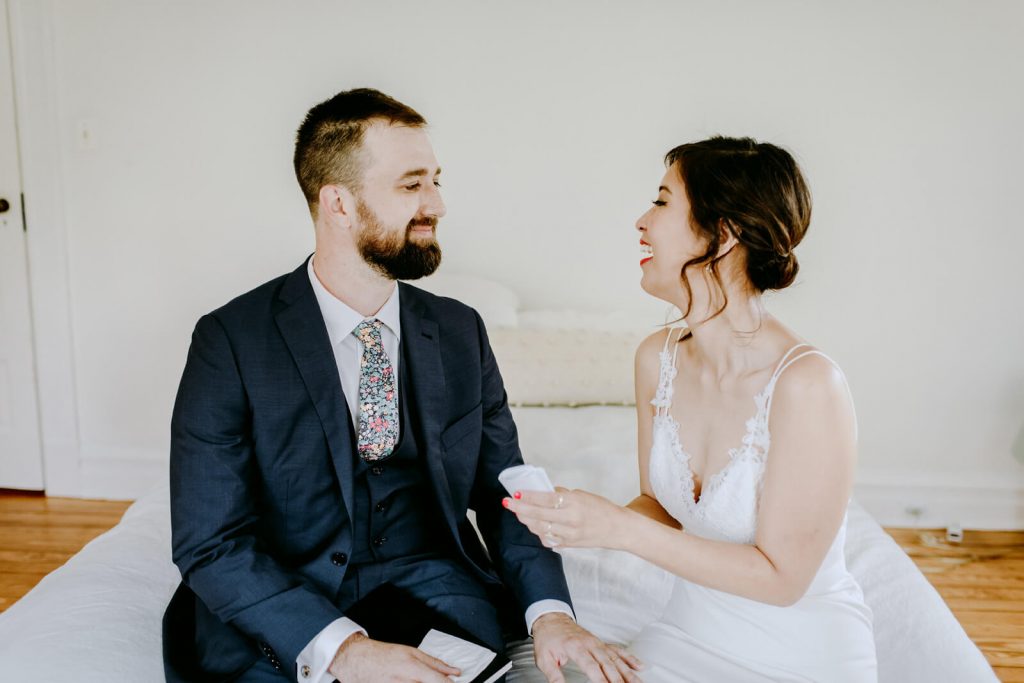 What Was Unique and Special About Your Wedding Day Neither of us loves being the center of attention, so we weren't totally comfortable with a whole ceremony and day focused on us. We thought it was really important to recognize the community that supports and surrounds us and our relationship, so we tried to incorporate them in our ceremony. We took private vows at home earlier in the day and then, during the ceremony, asked the audience to participate in community vows. We also had our young nieces, nephews, and cousins parade us into and out of the ceremony with toy instruments—horns, kazoos, maracas, and tambourines—in lieu of attendants.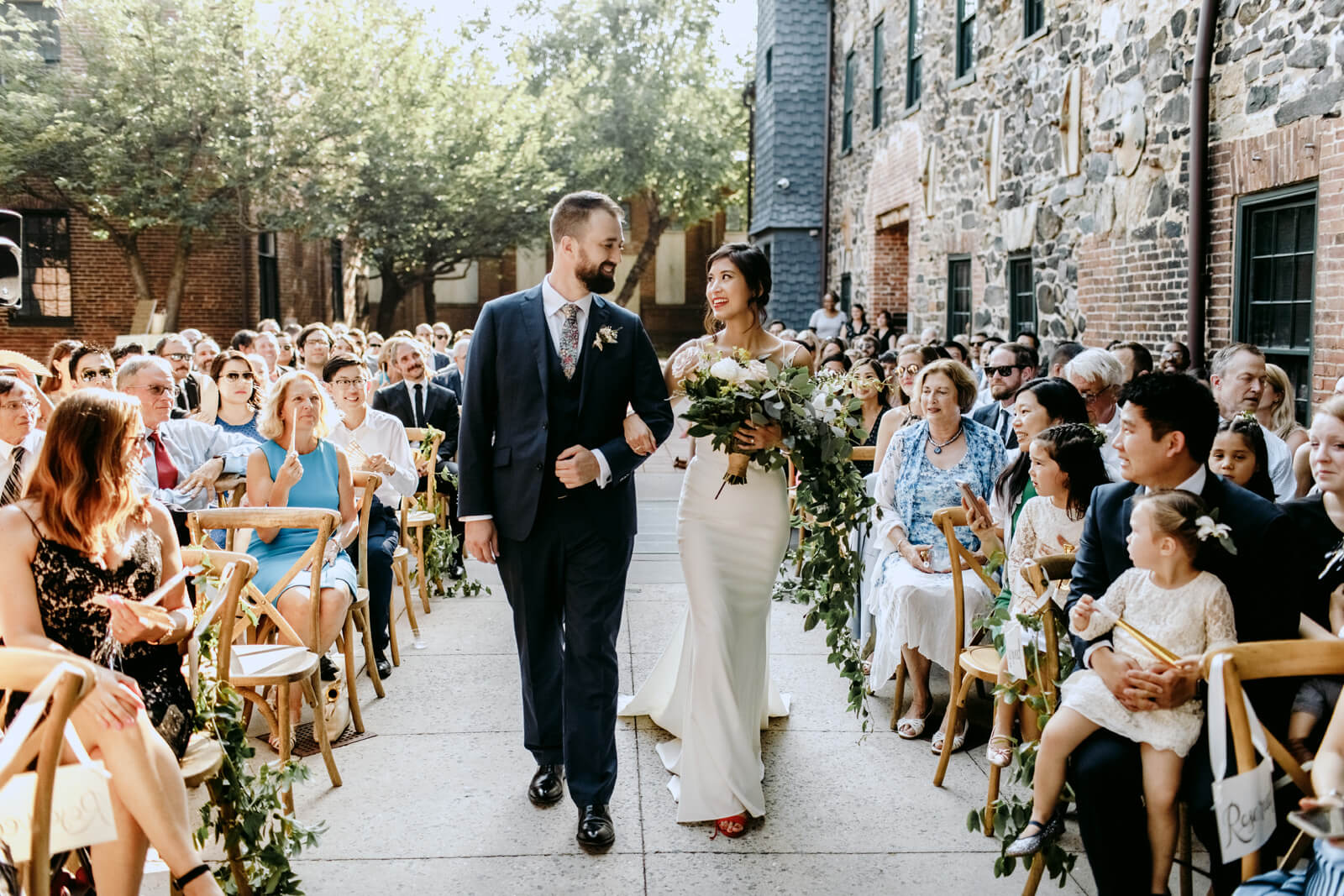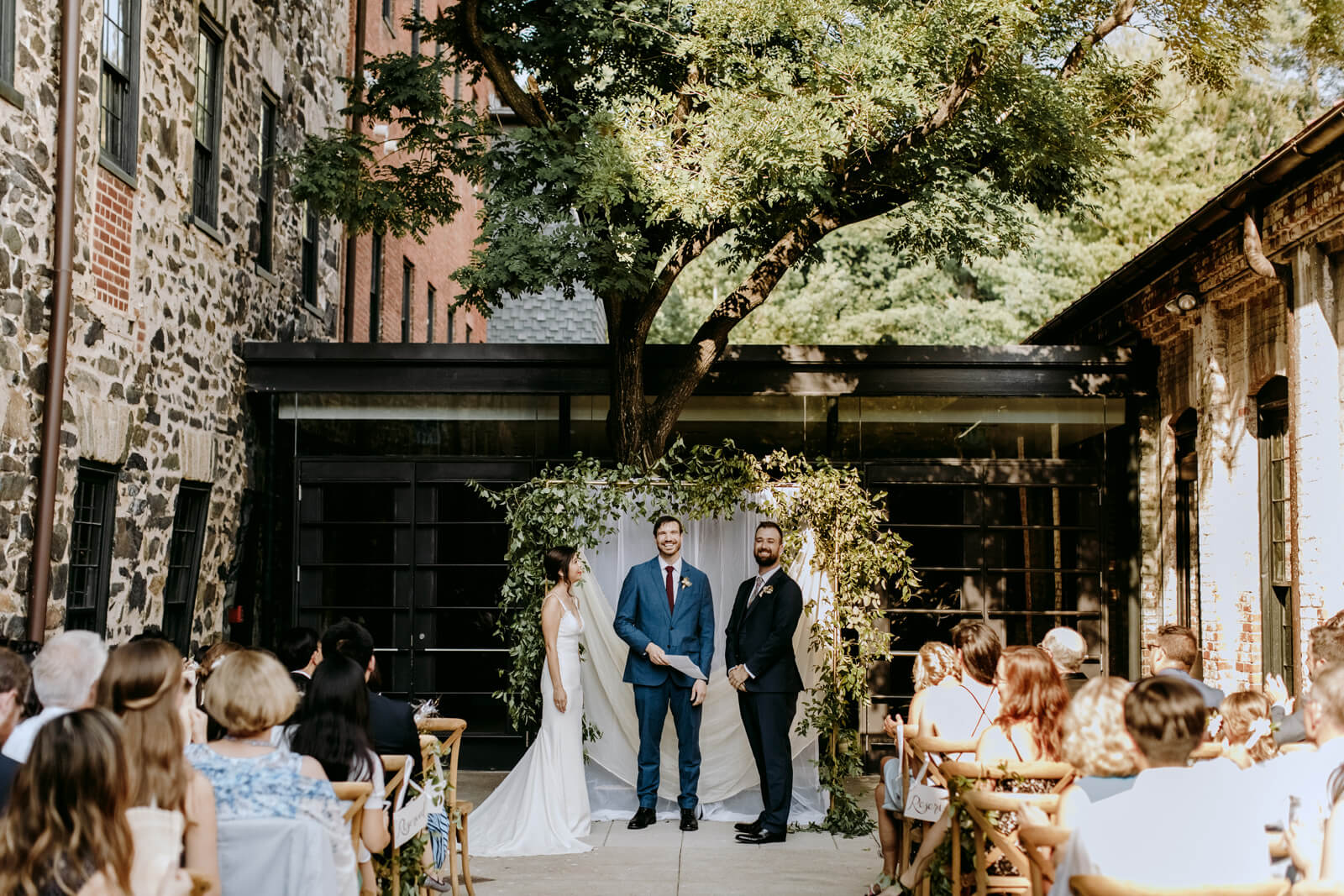 Favorite Details We are so grateful that we were able to gather and celebrate with our closest friends and family. Now that travel and gatherings are restricted owing to the coronavirus pandemic, we feel especially lucky to have had loved ones present who traveled from as far as Hong Kong, Alaska, and Hawaii.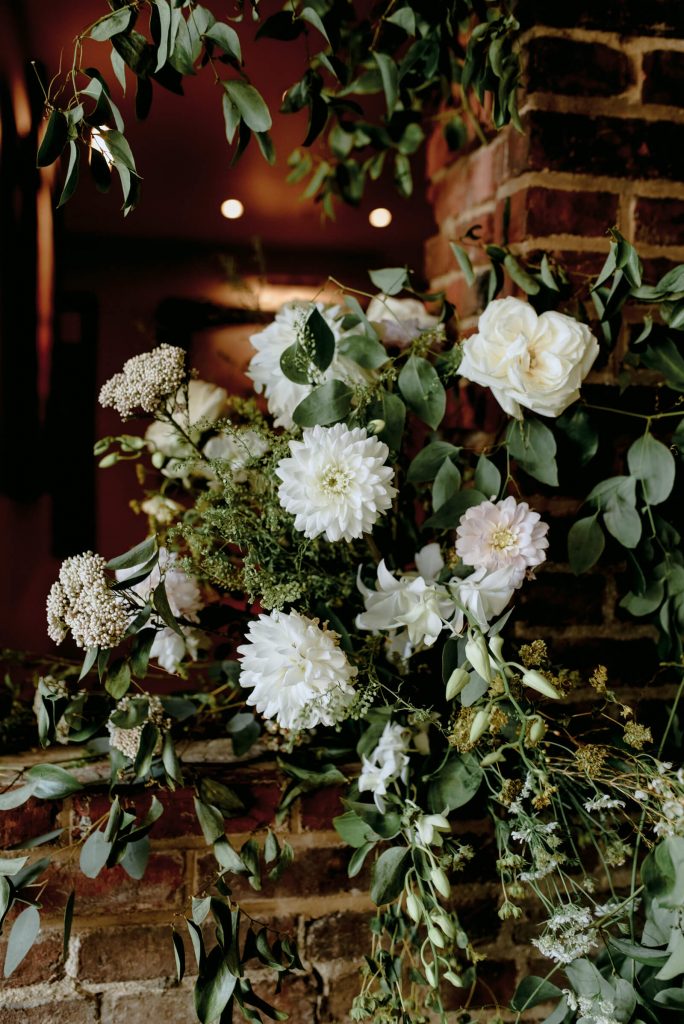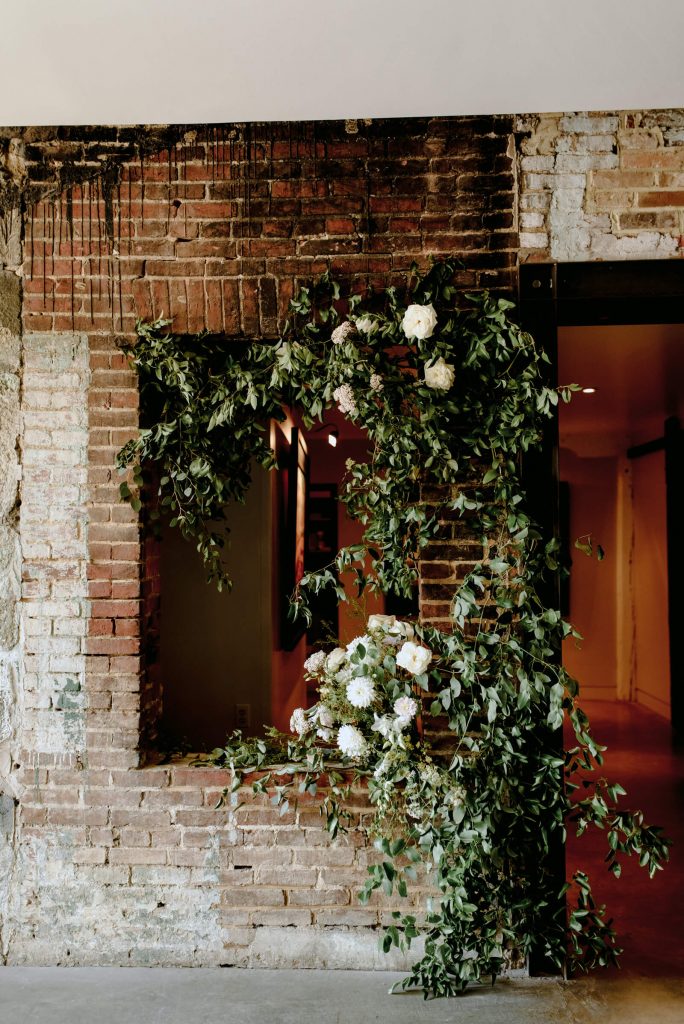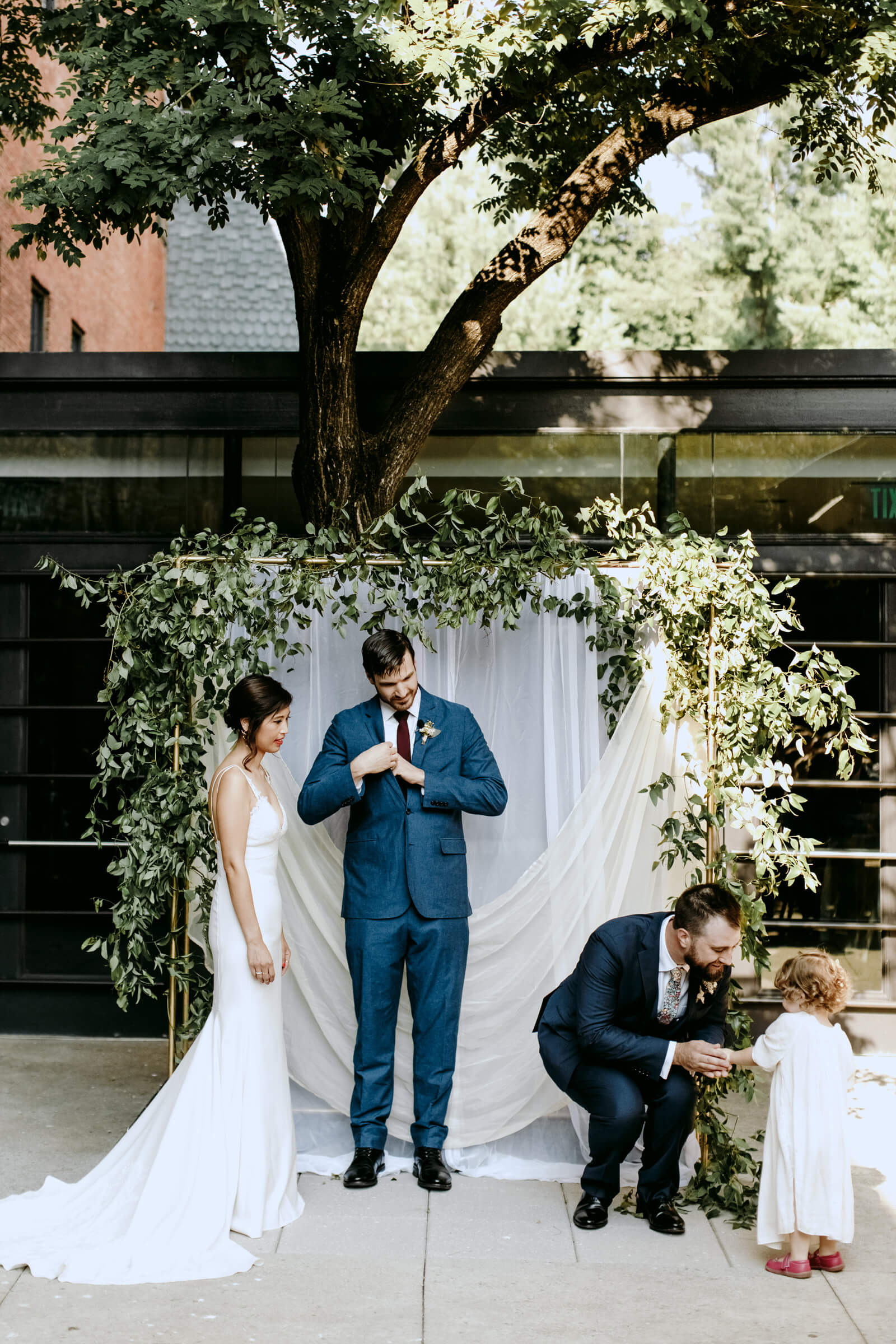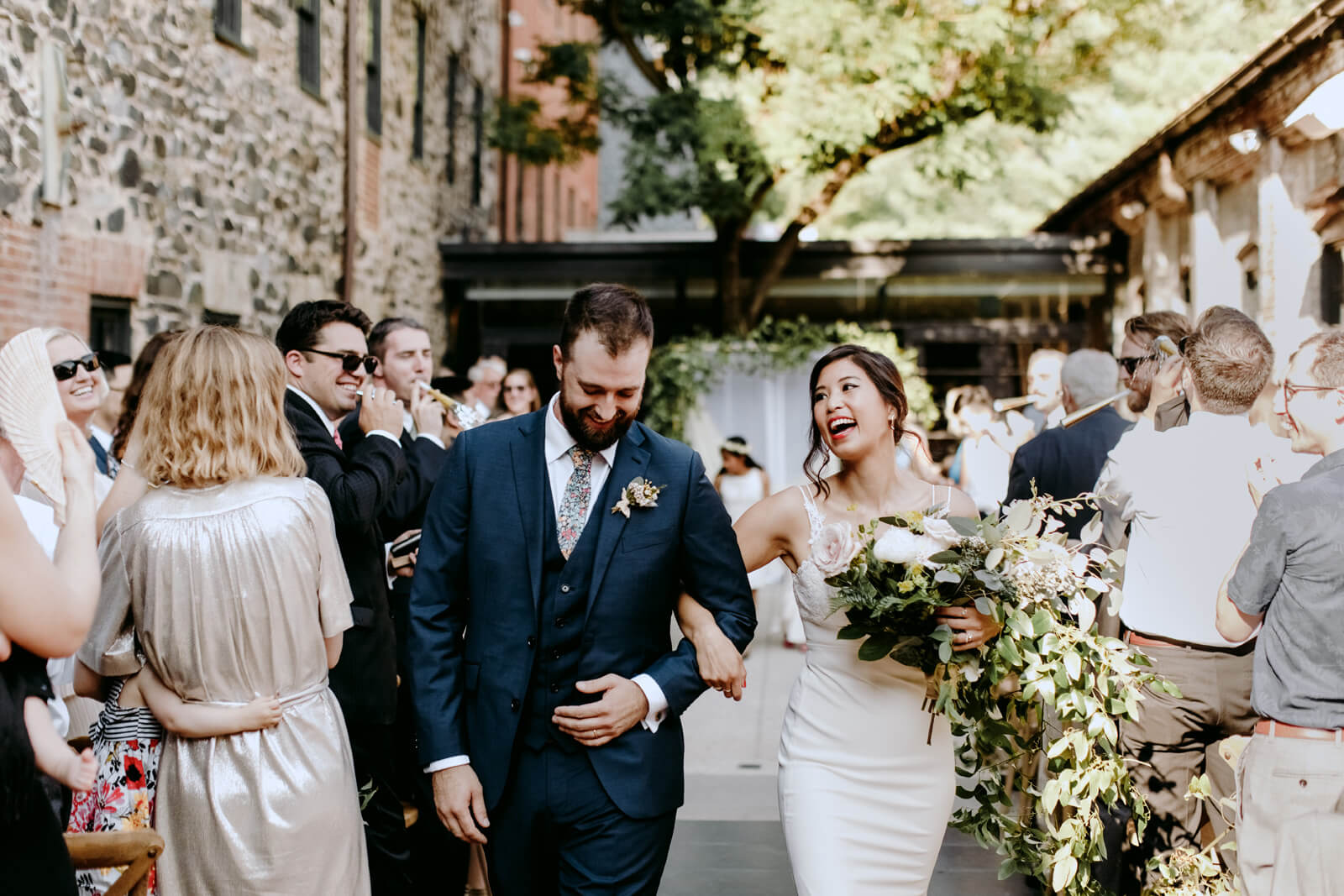 Most Unexpected Event On Your Wedding Day Our wedding weekend was a 100 degree heat wave. We prepared for rain and other weather contingencies, but not extreme heat. Luckily, we planned a very short outdoor ceremony and had inquired about the robustness of the HVAC system before we decided on the Dye House for our venue. It kept us cool even with all 135 guests on the dance floor.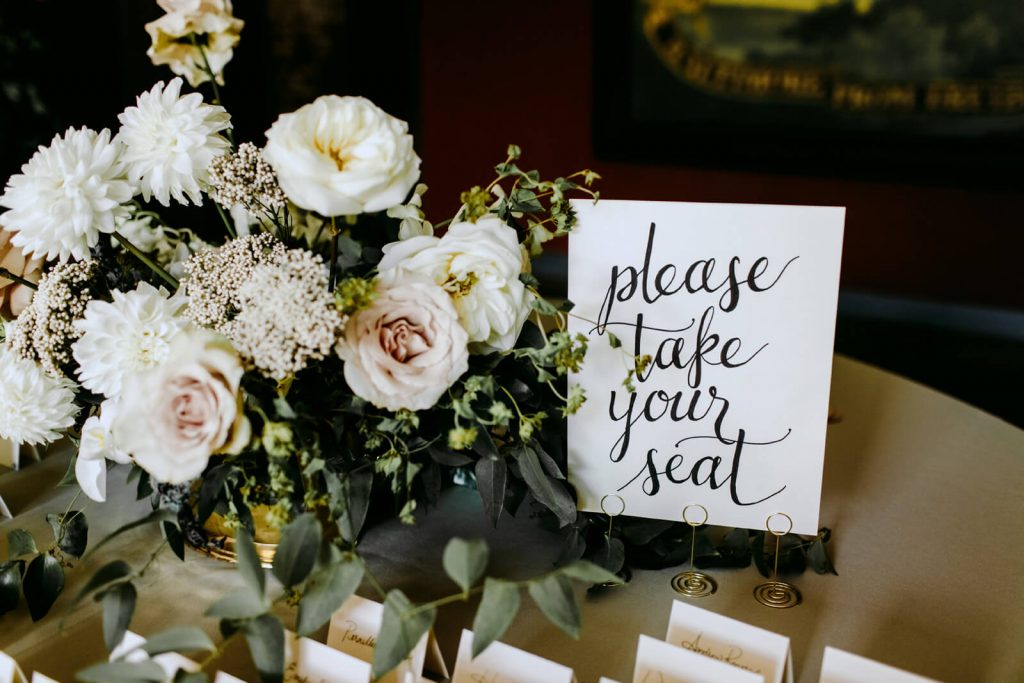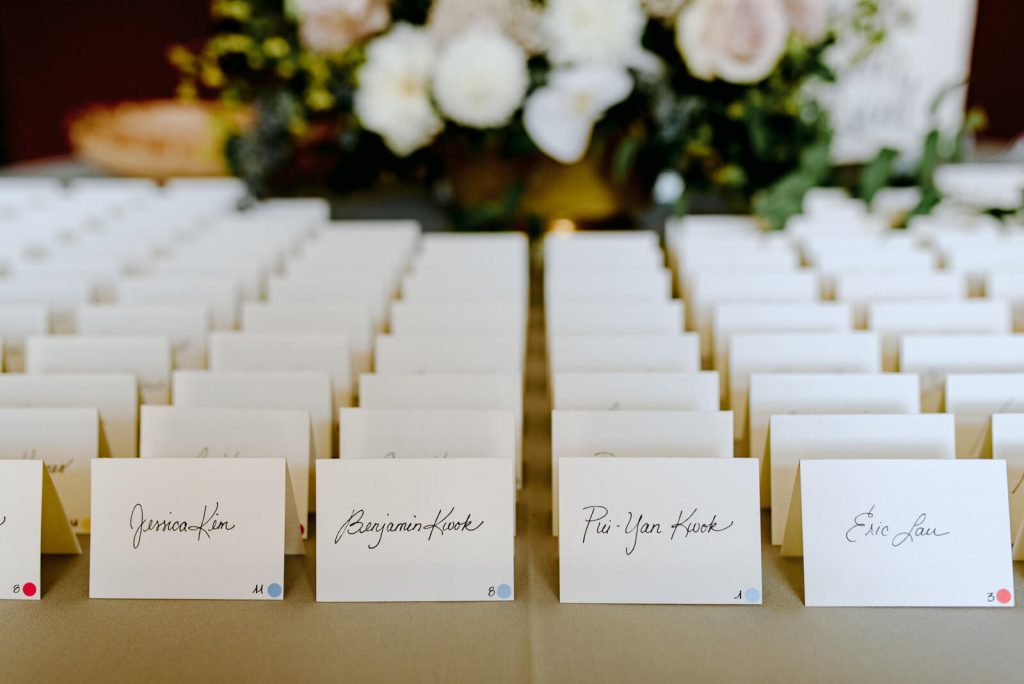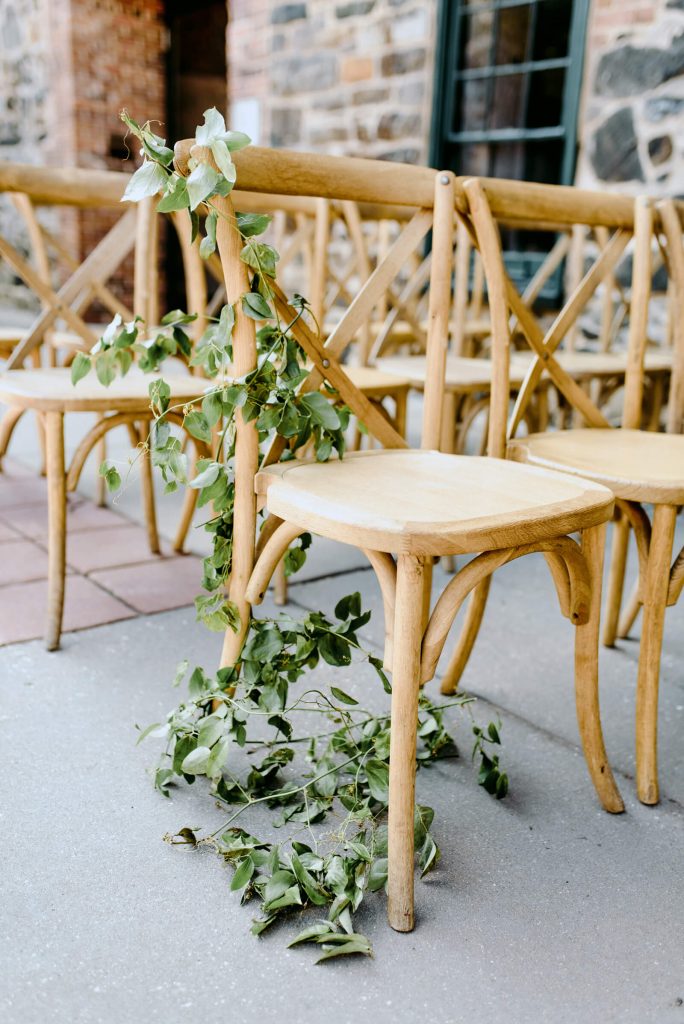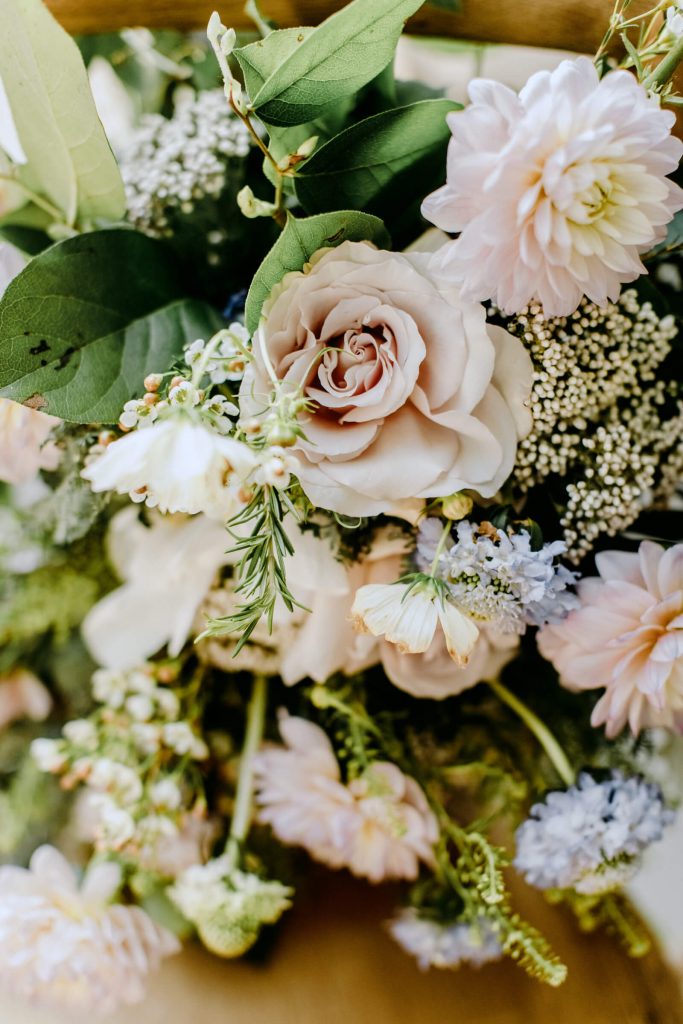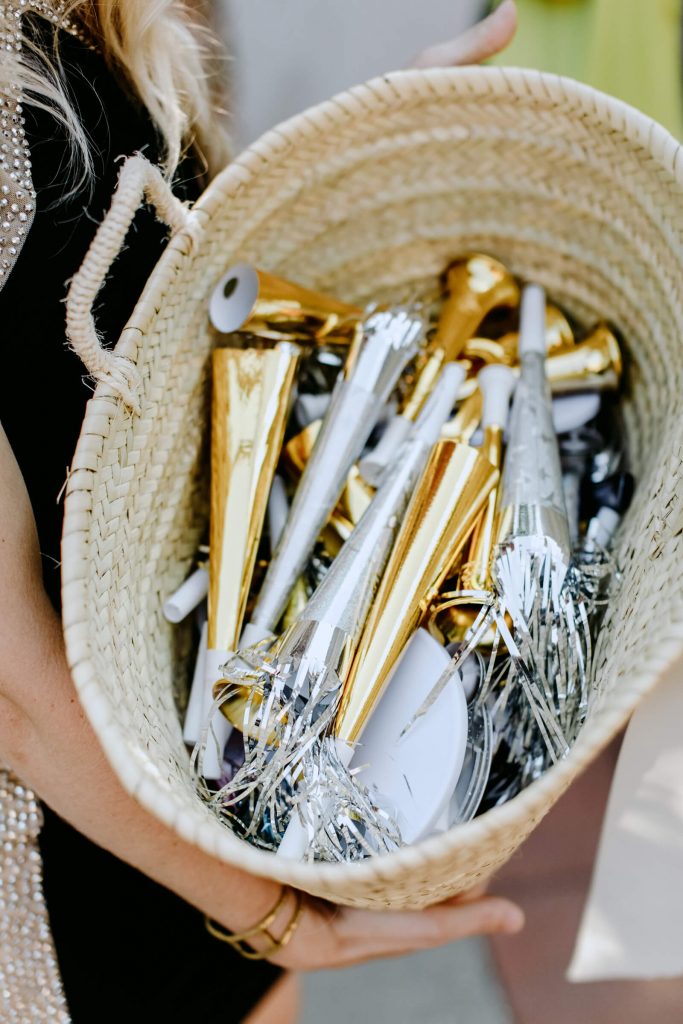 Piece of Advice There are a lot of expectations around weddings—from the industry, vendors, family, friends. Don't worry about what you think you're supposed to do or what people tell you to do; just do what you want and learn to let go of the small stuff. No one will know if the napkins were not the exact color your imagined or remember what your glassware looked like. What they will remember is how much love there was and how much fun they had. Enjoy celebrating with your loved ones.